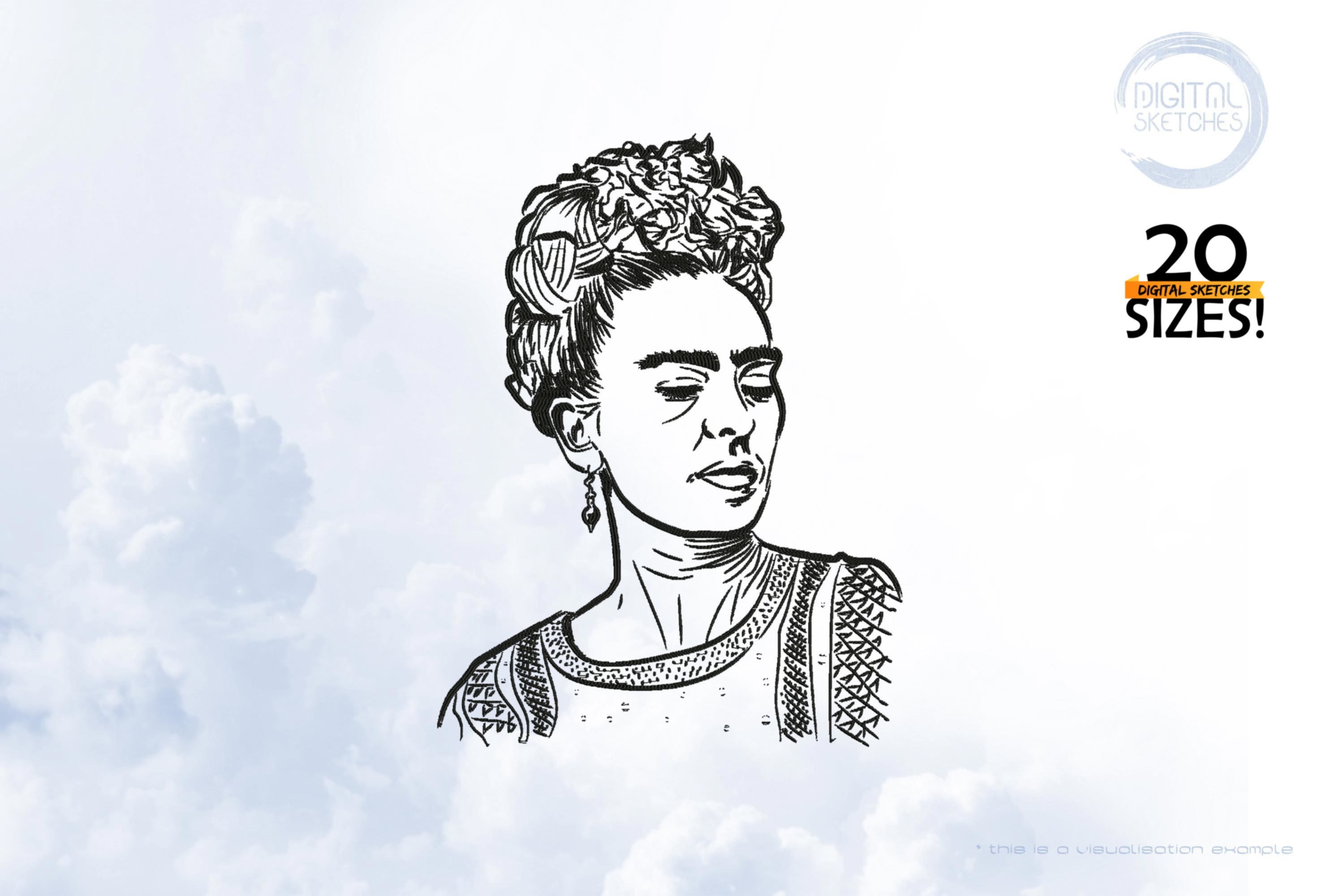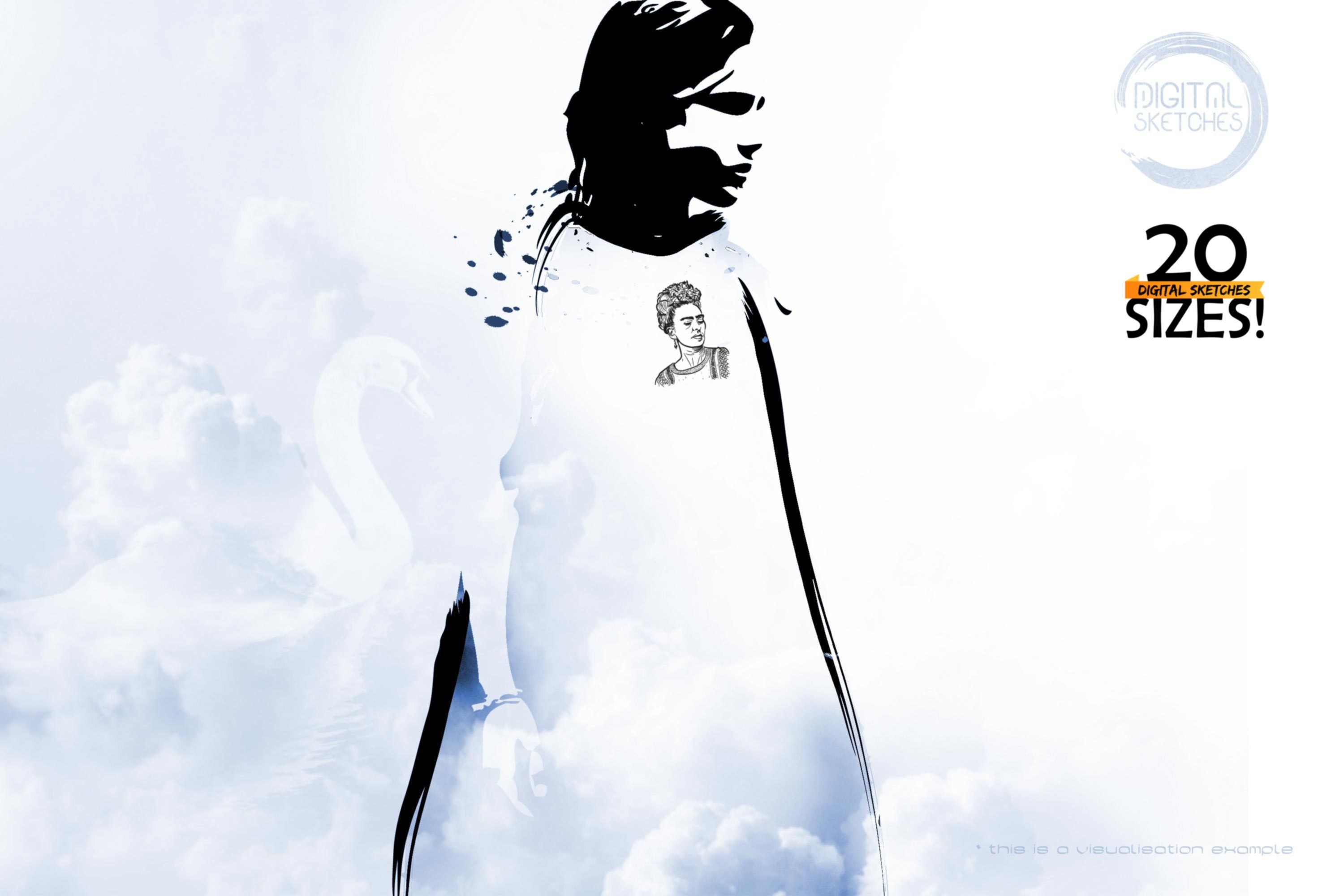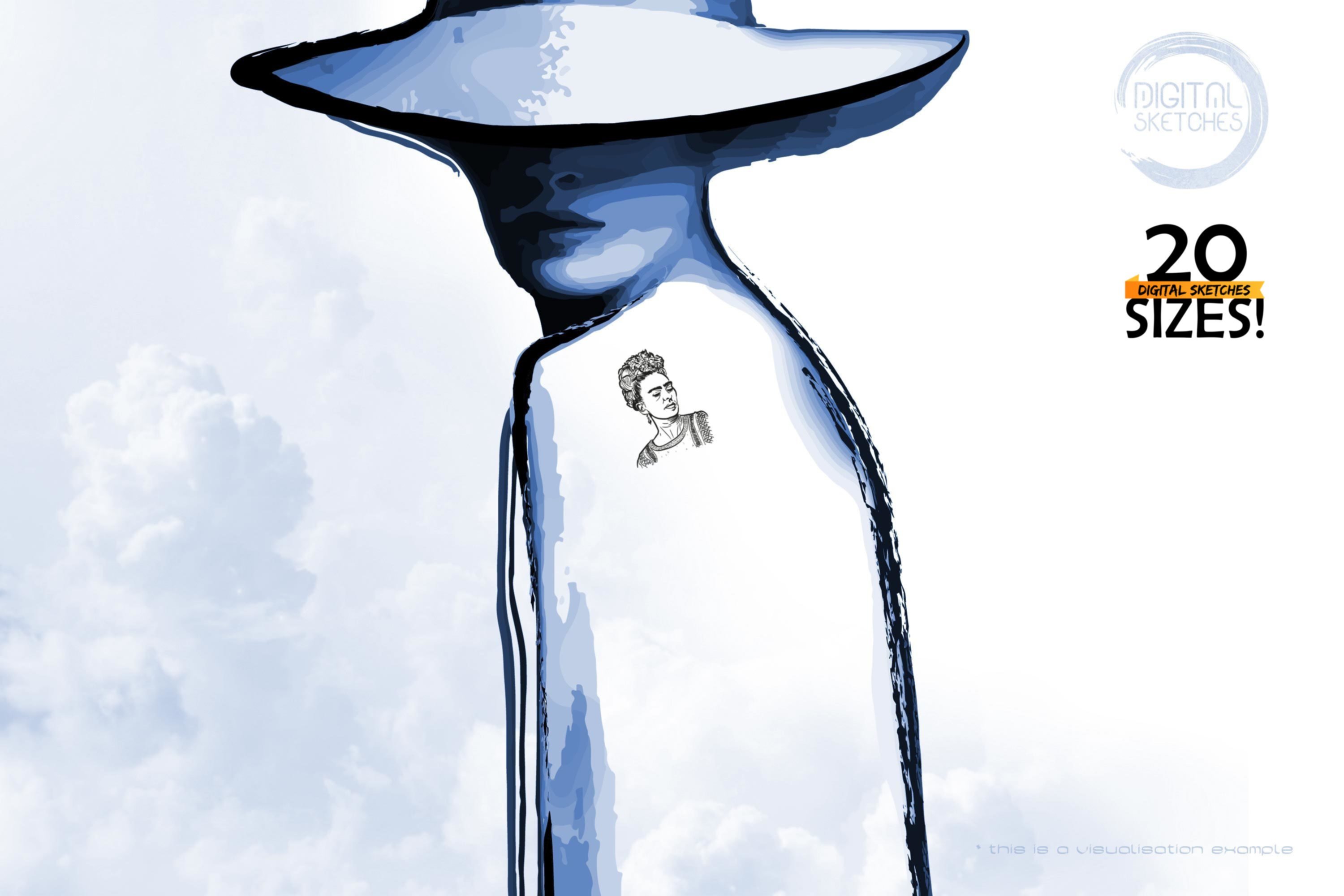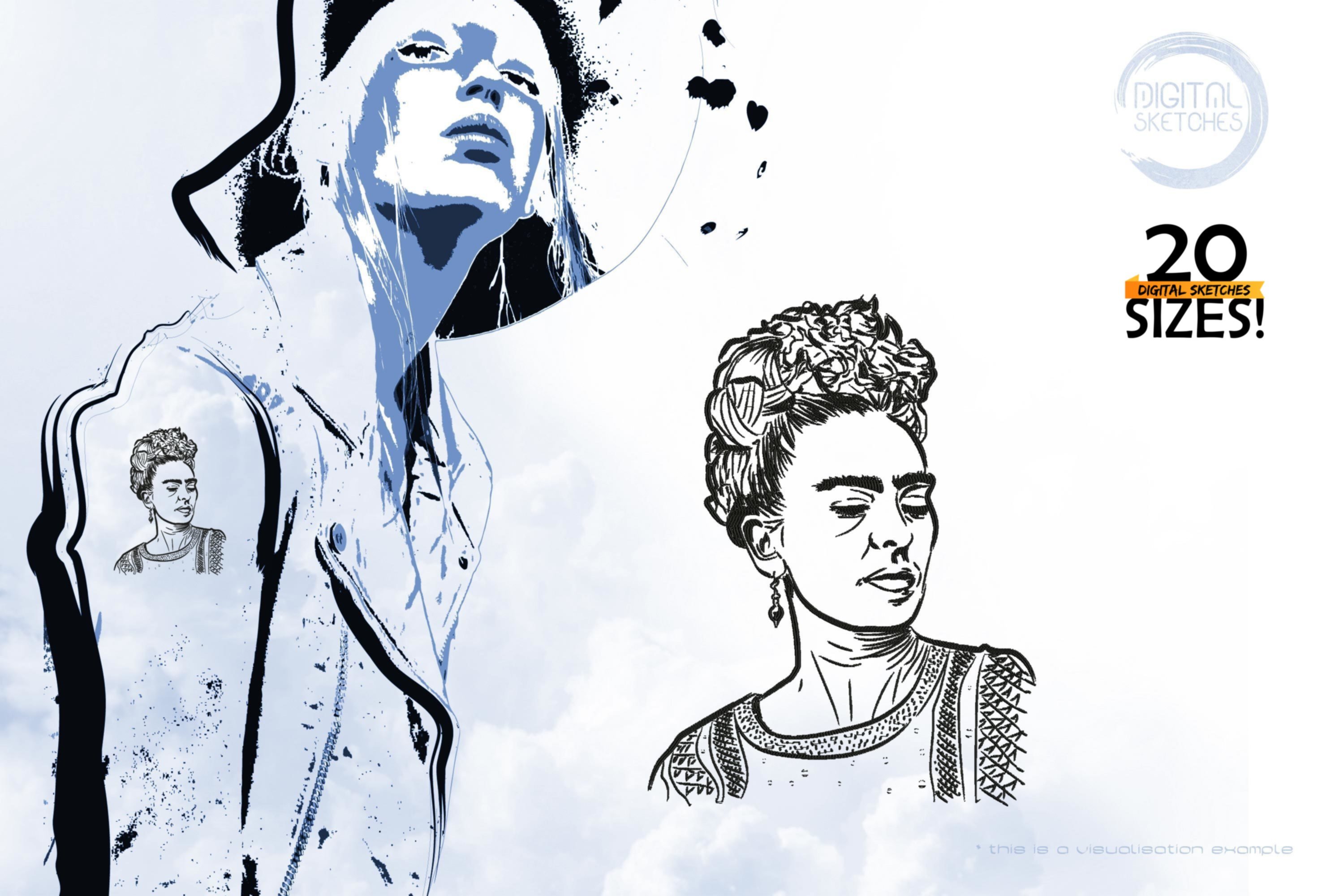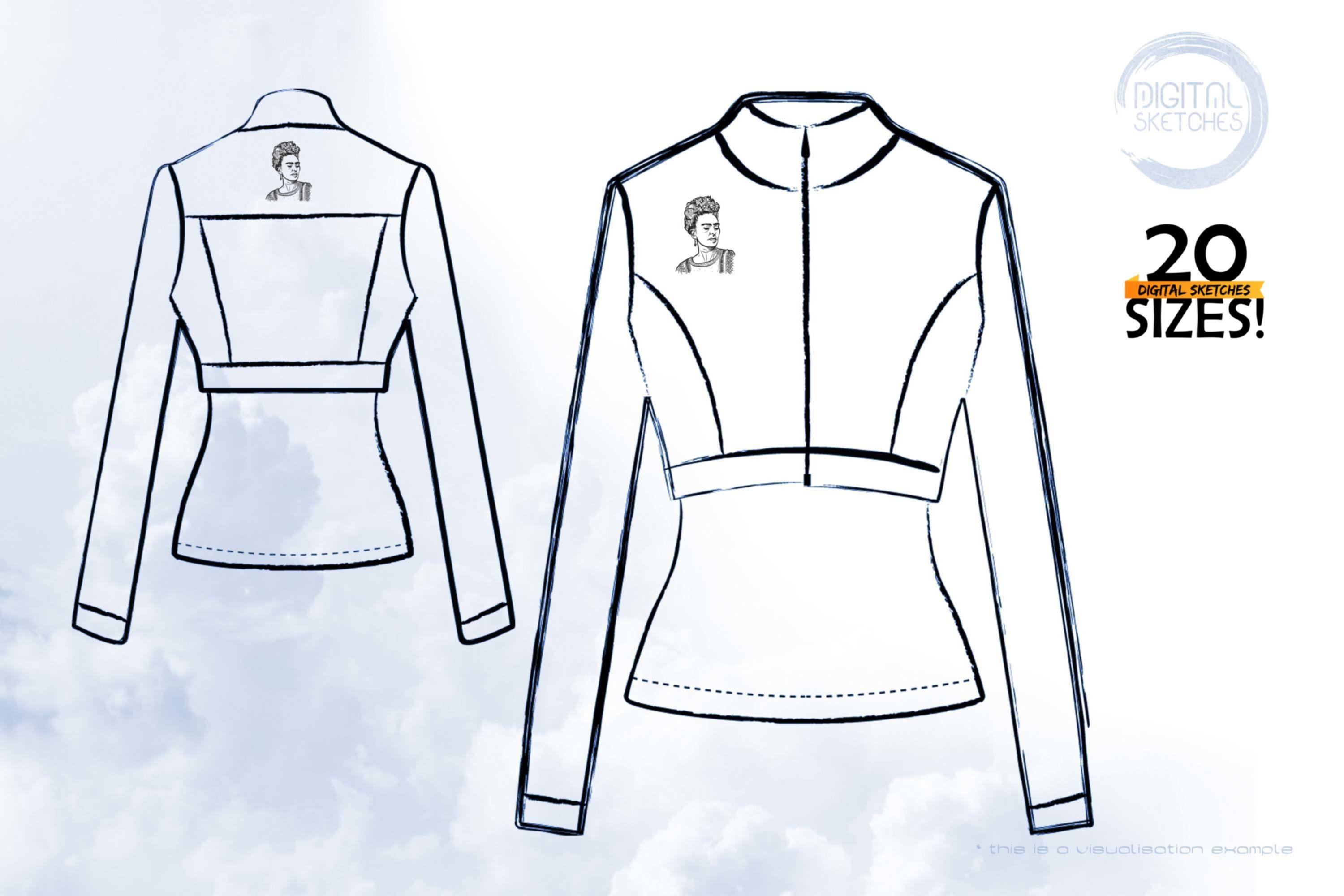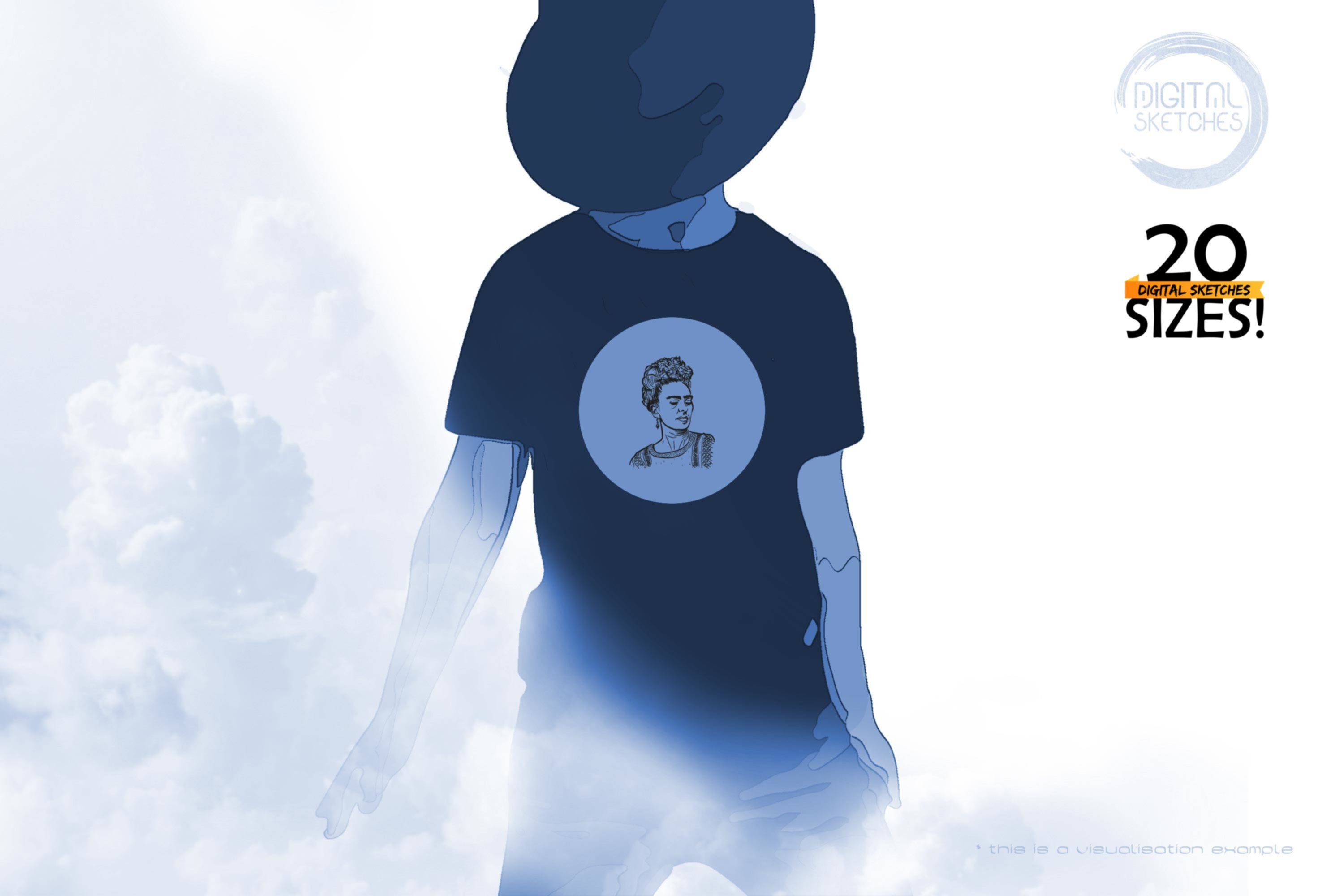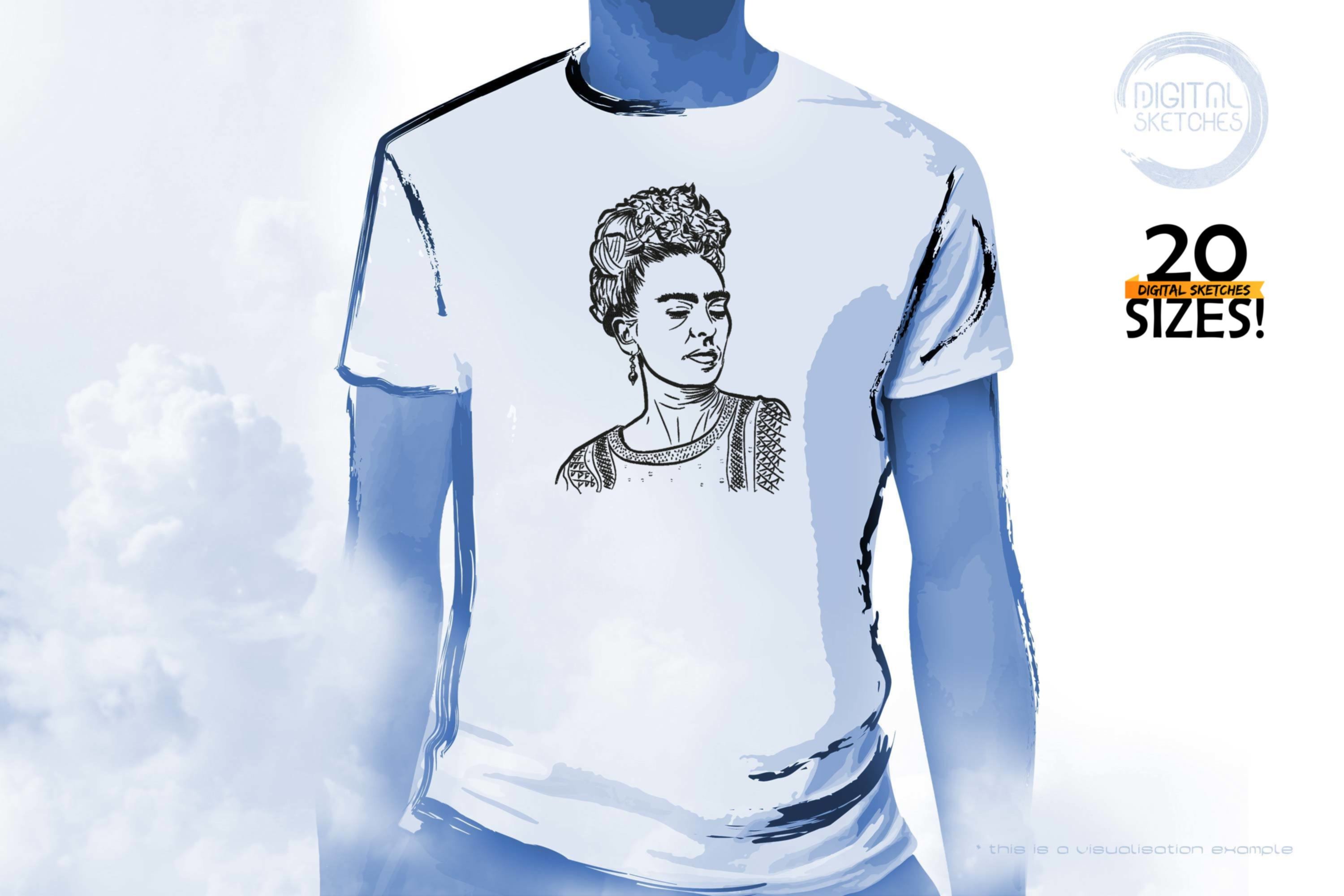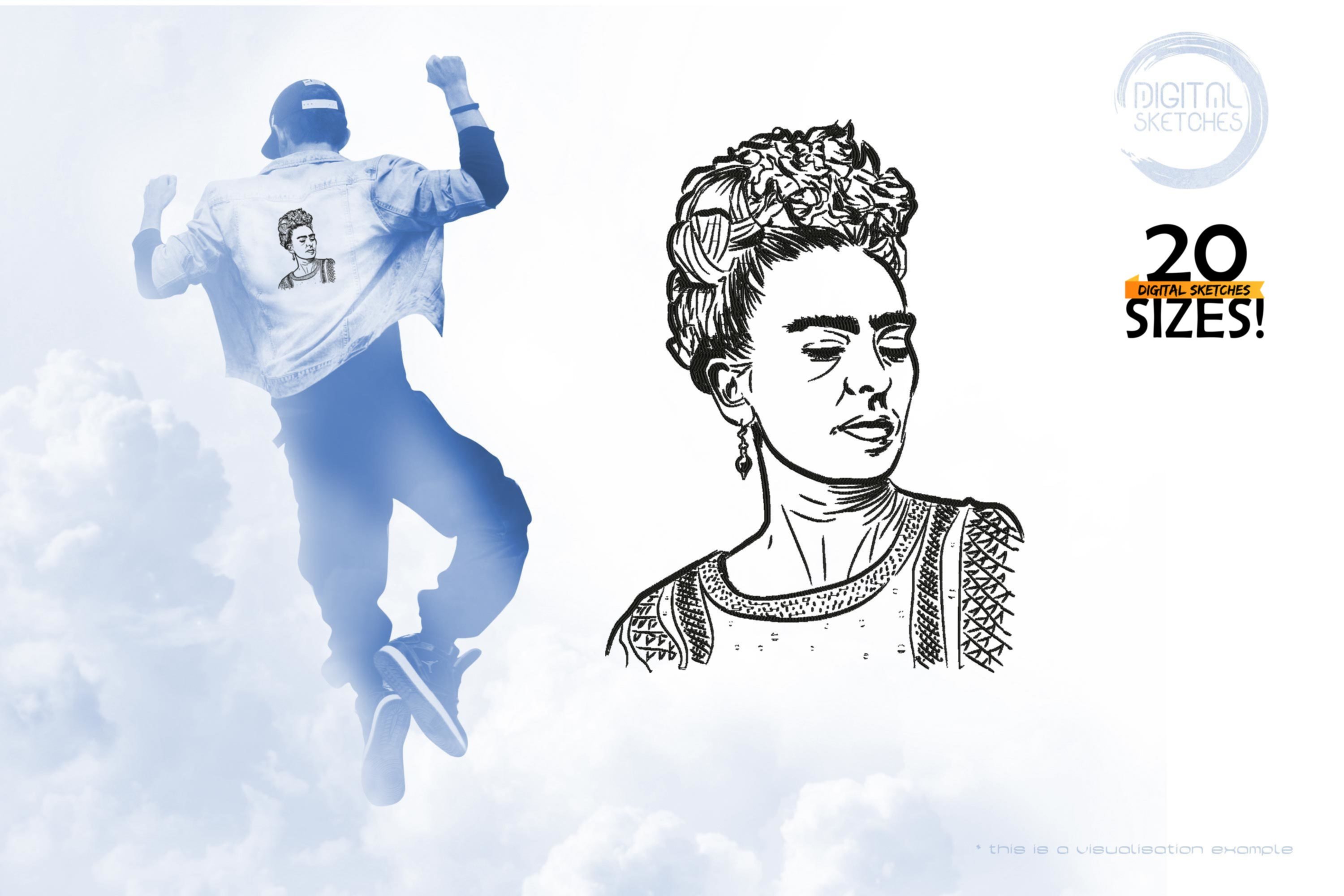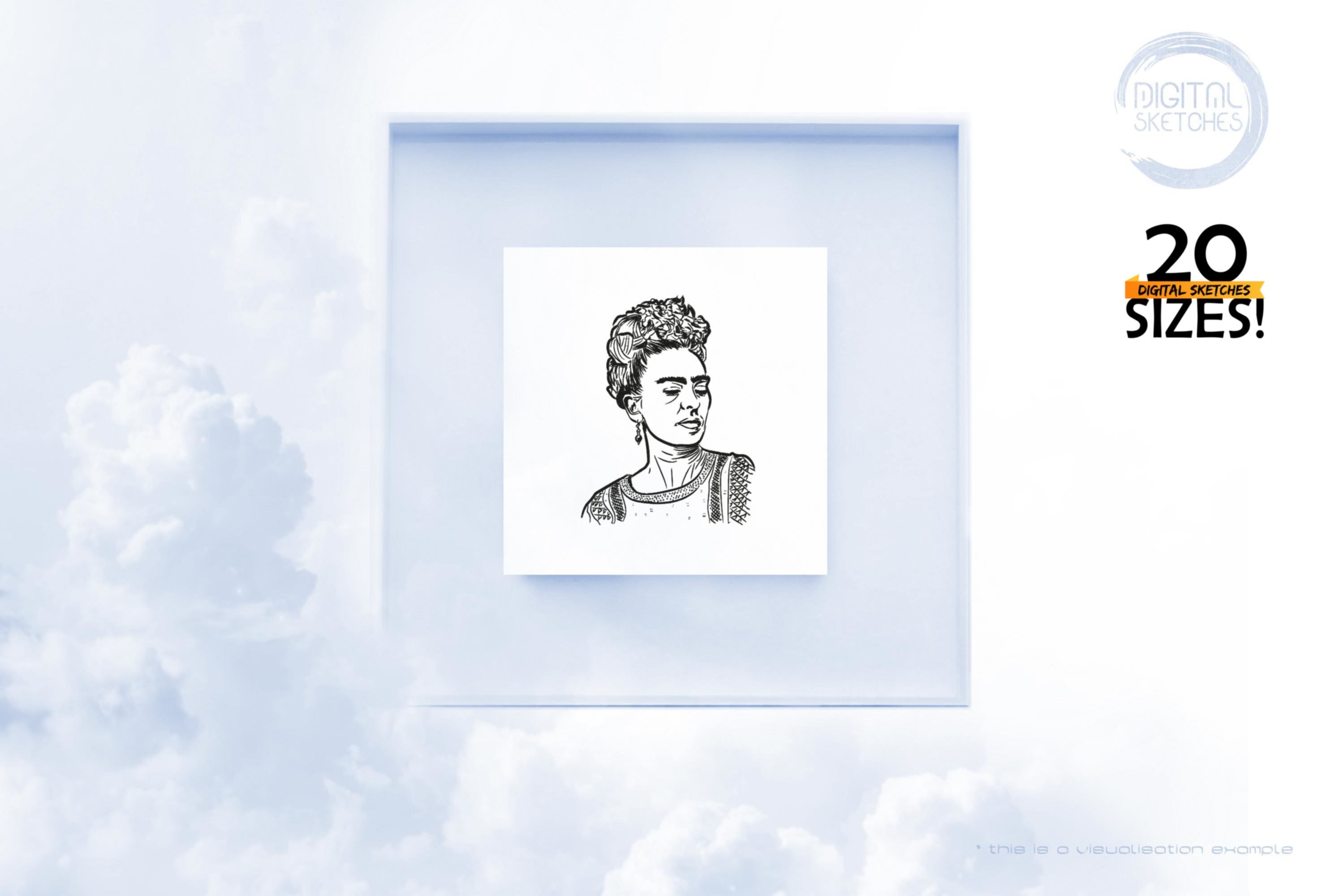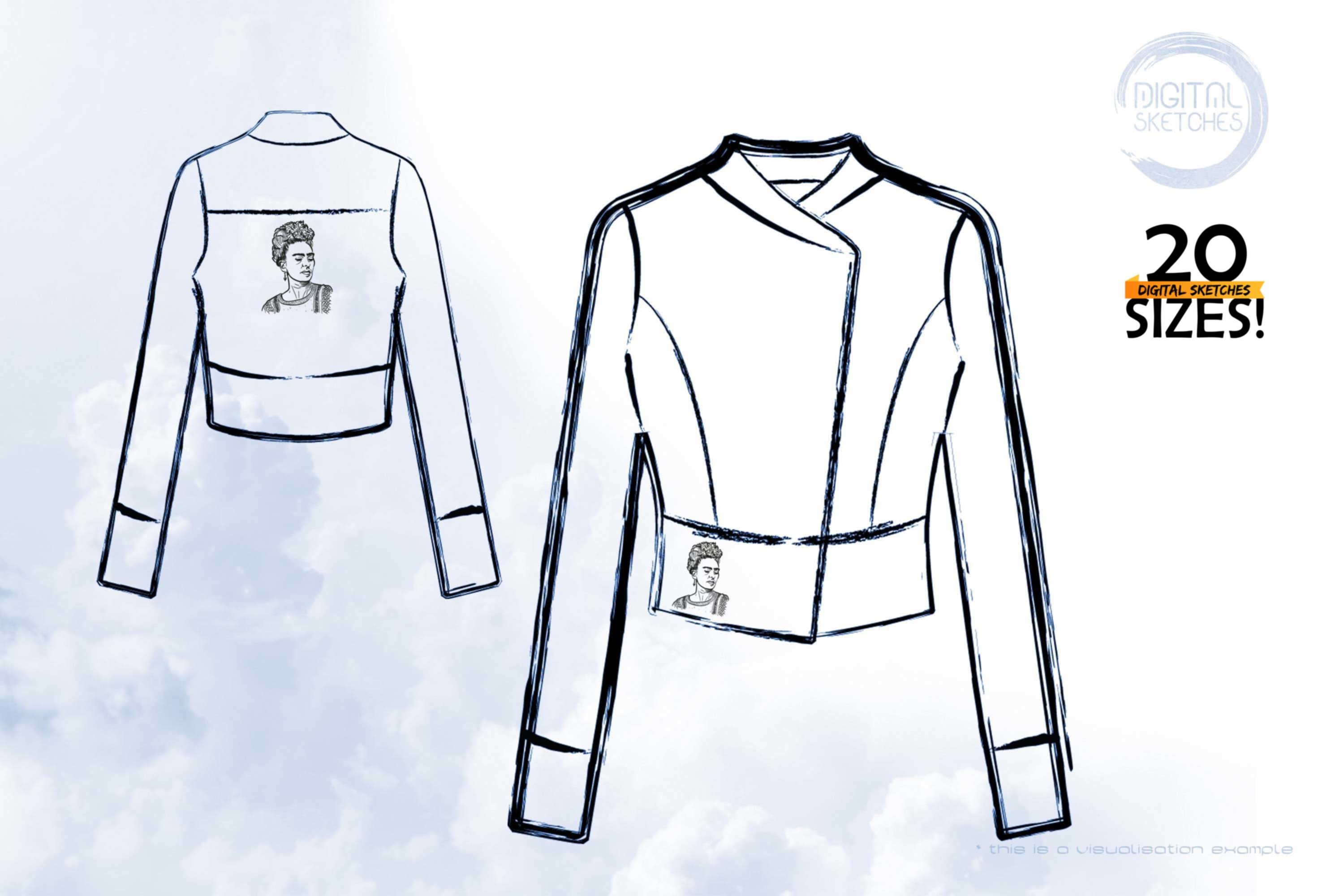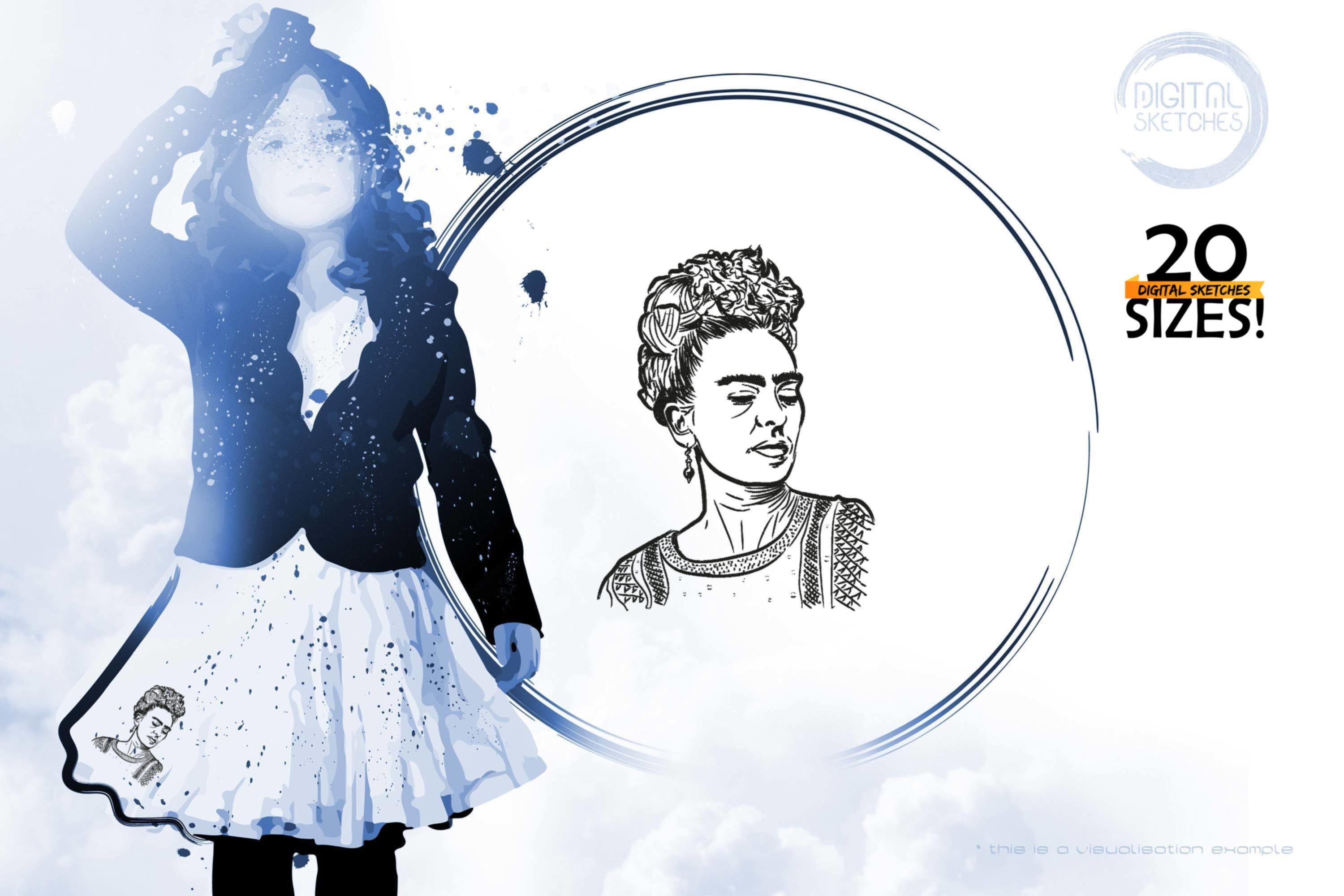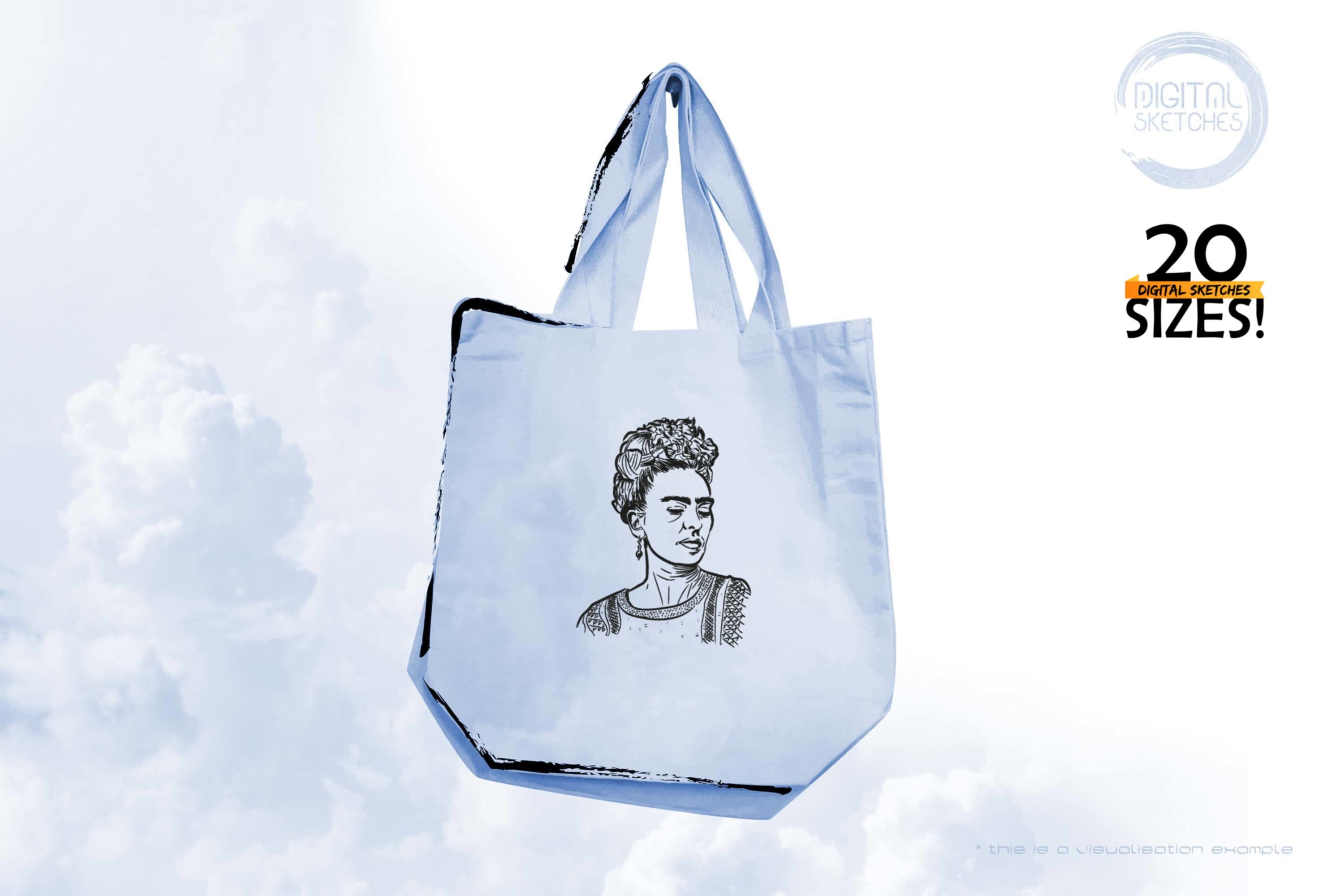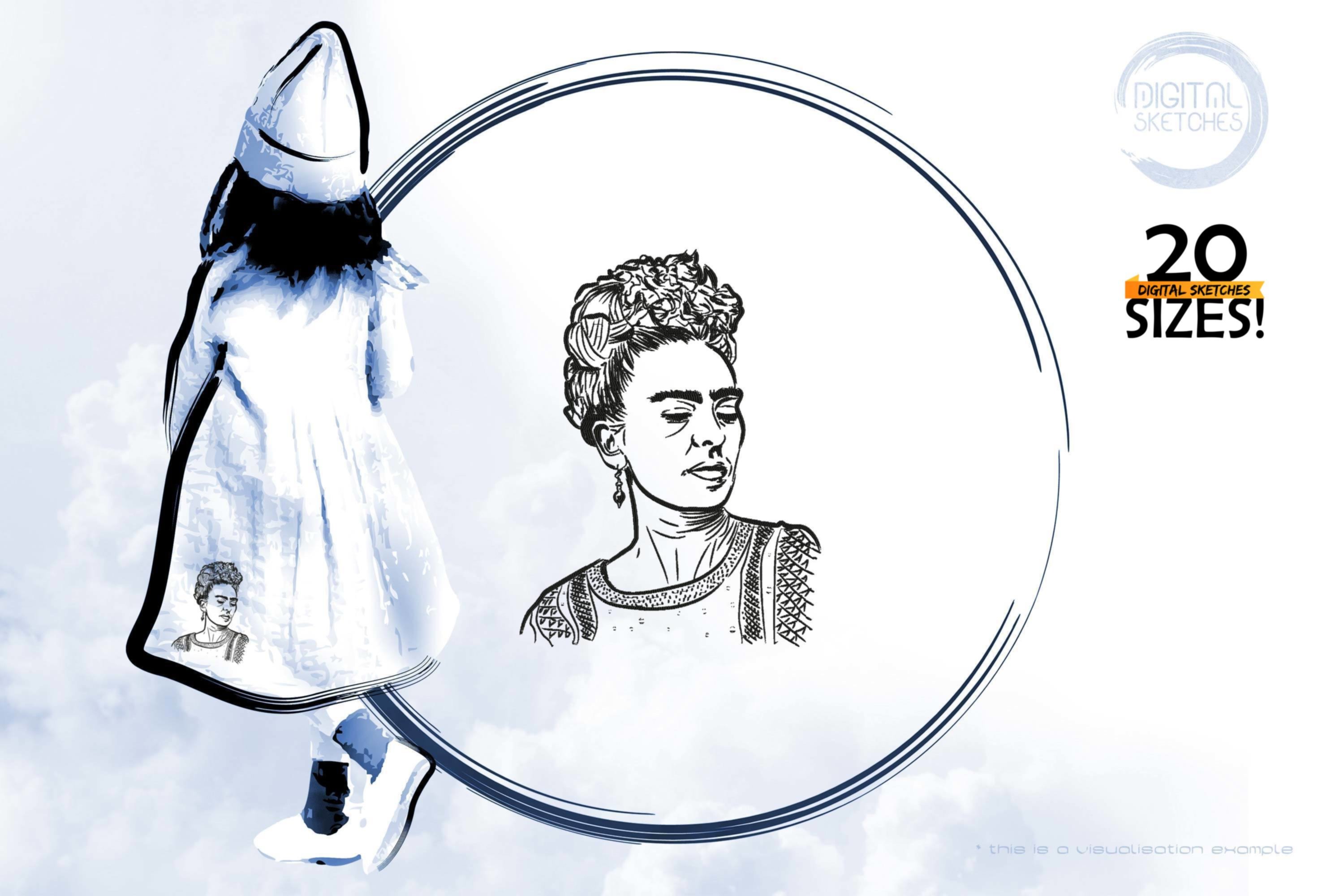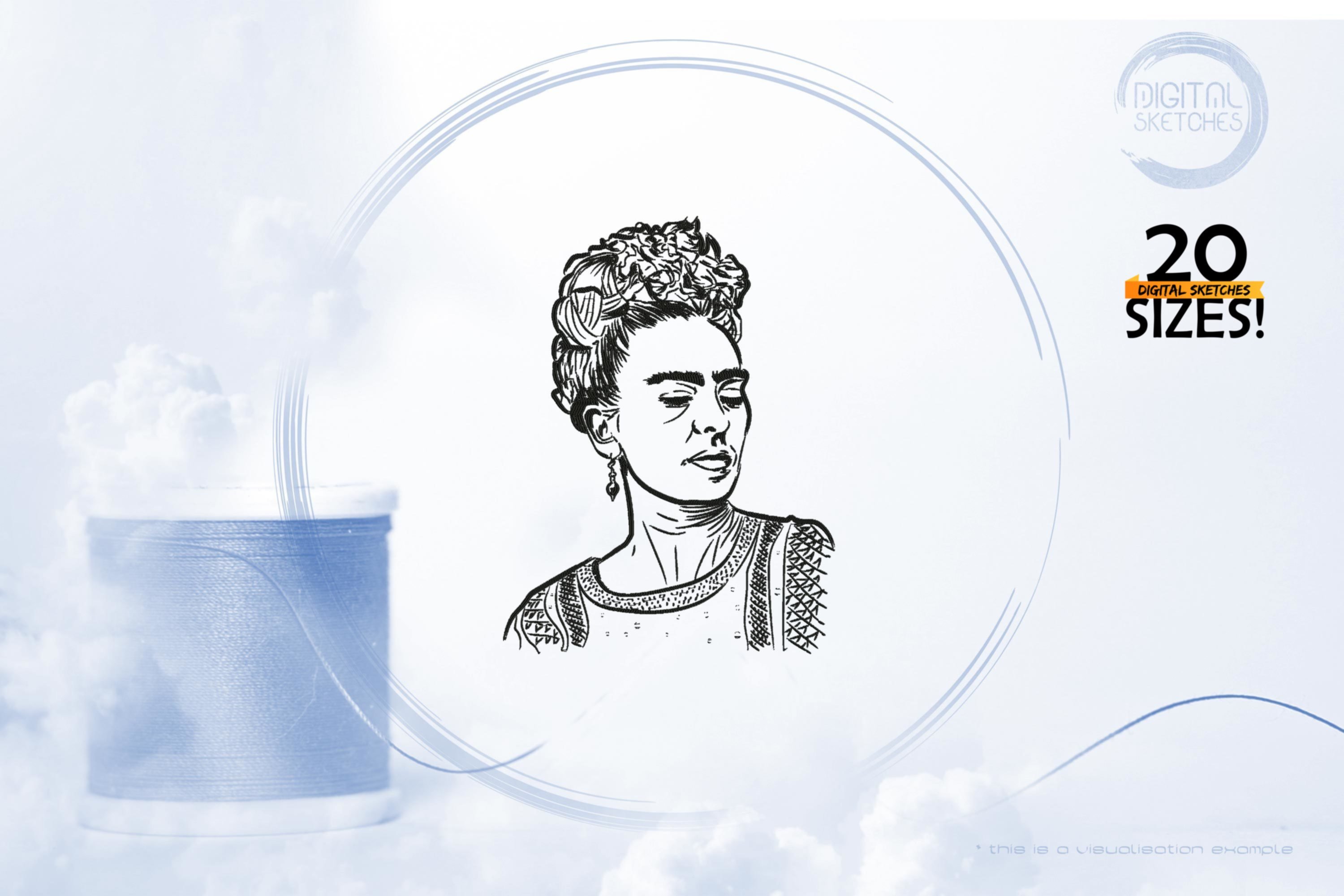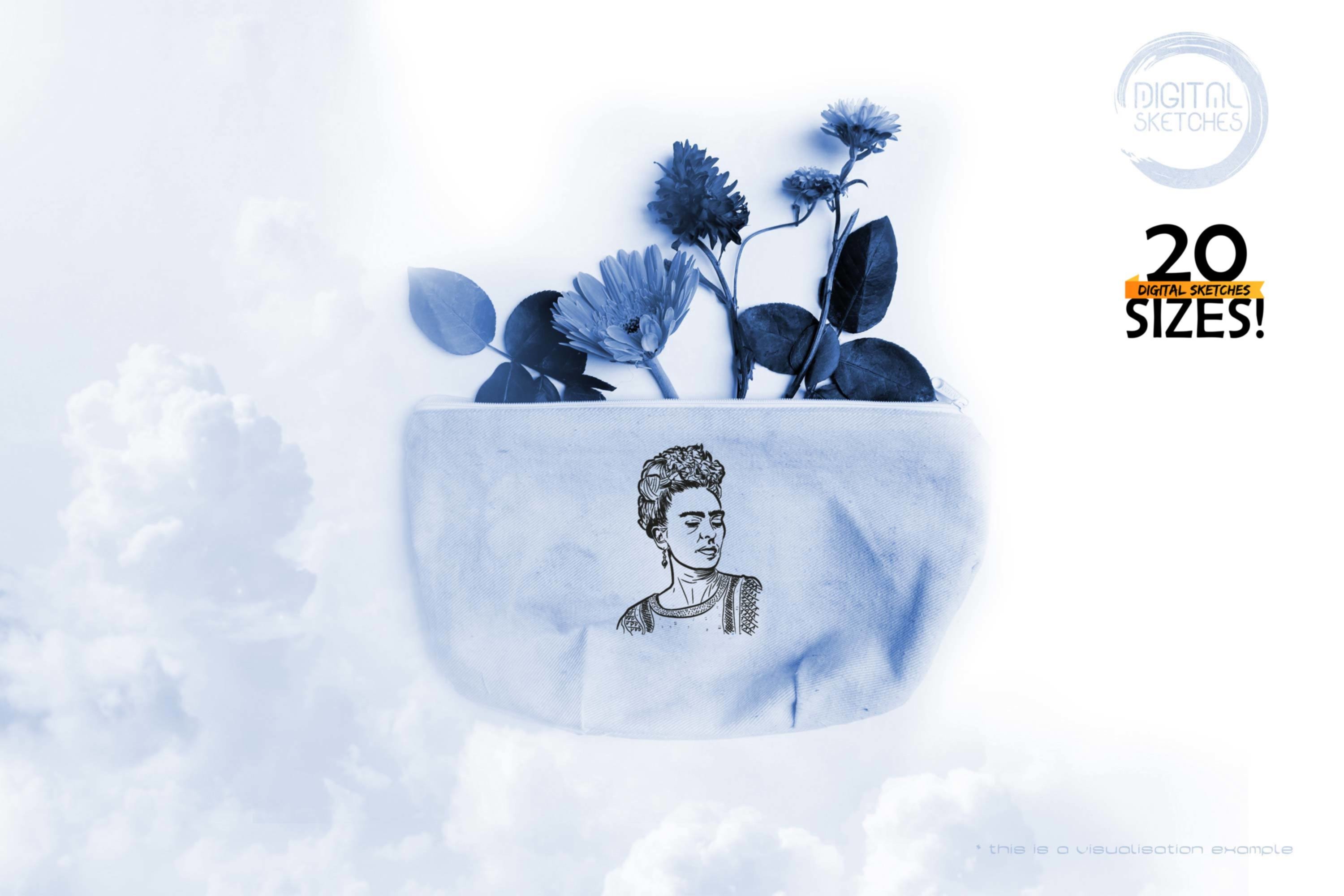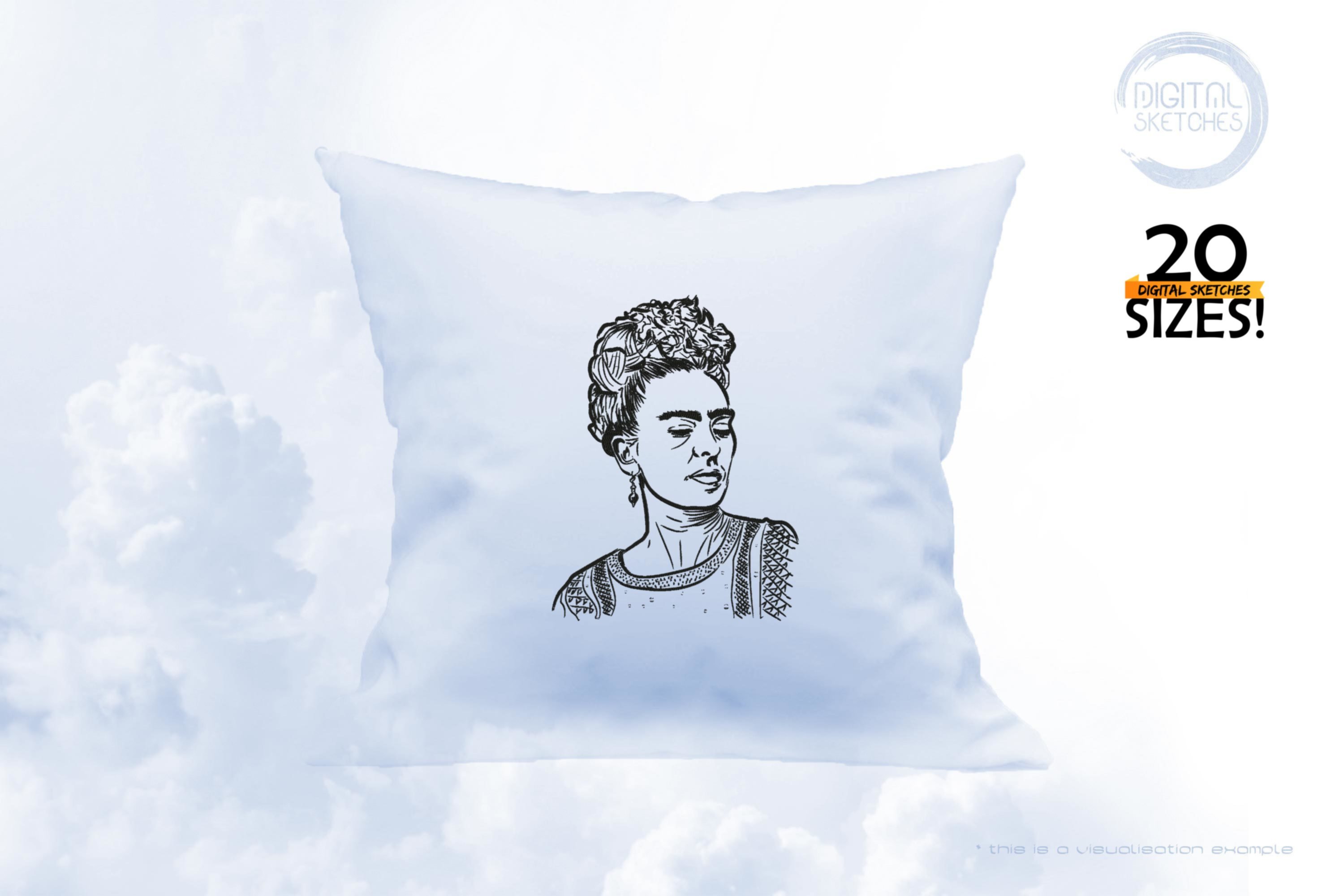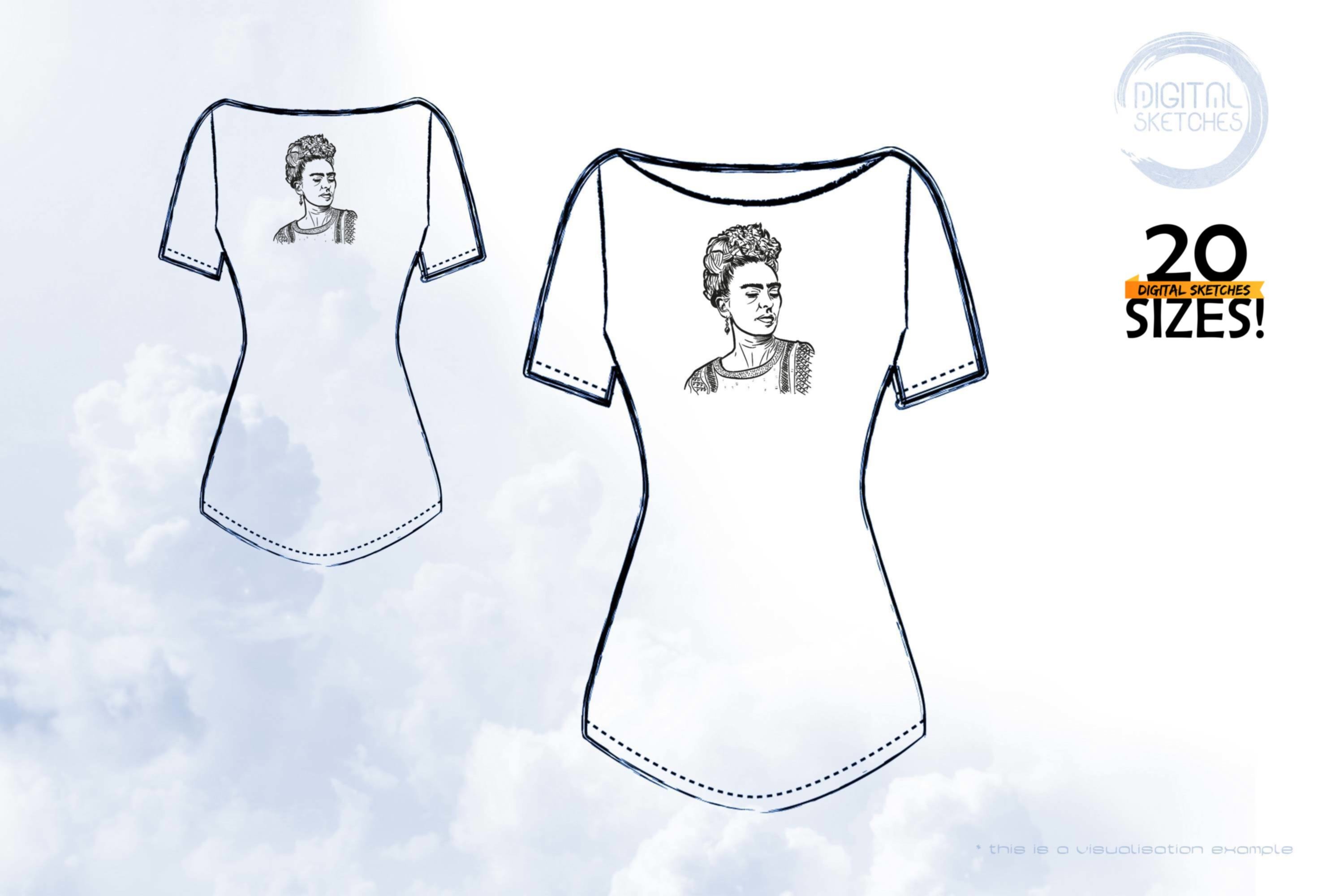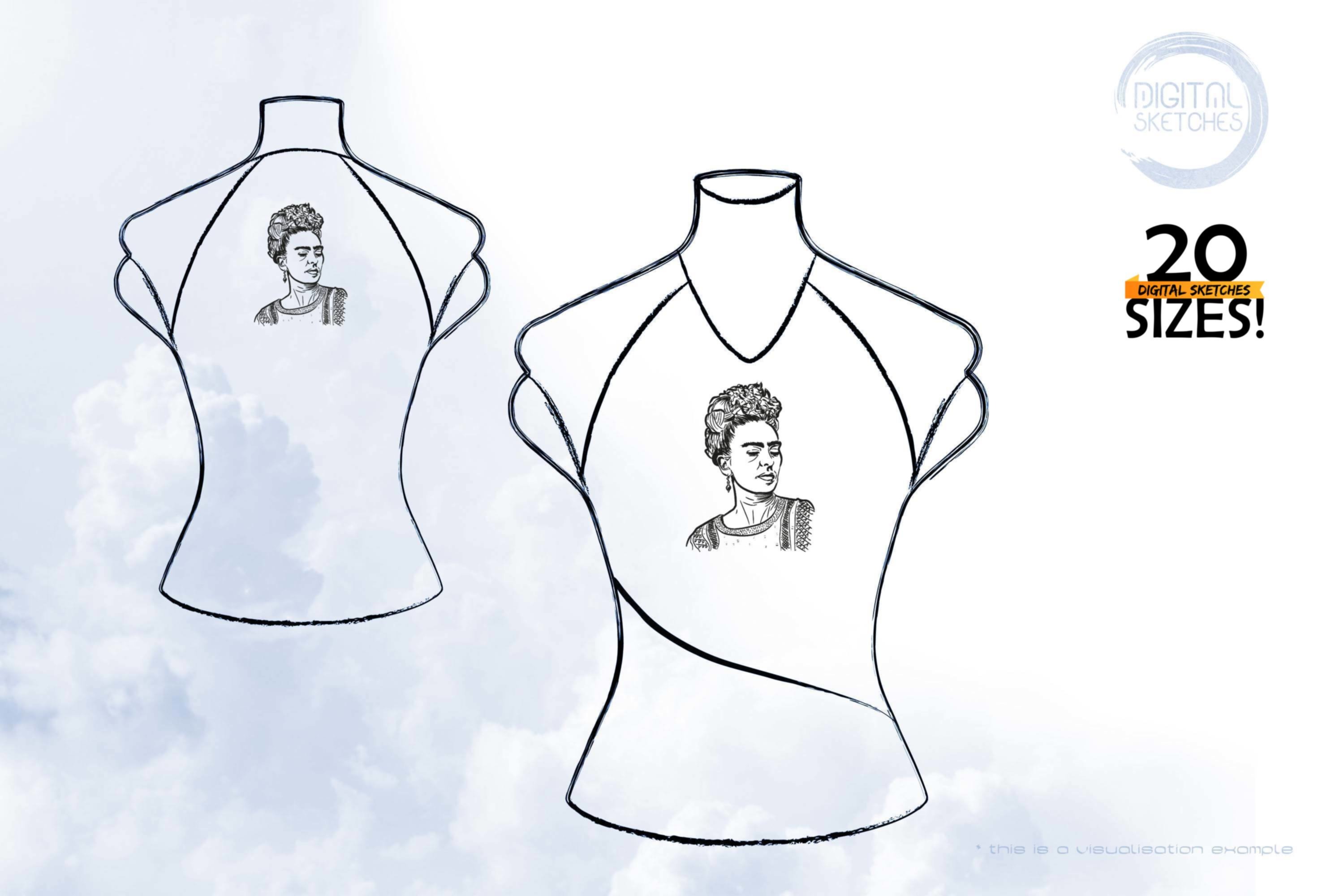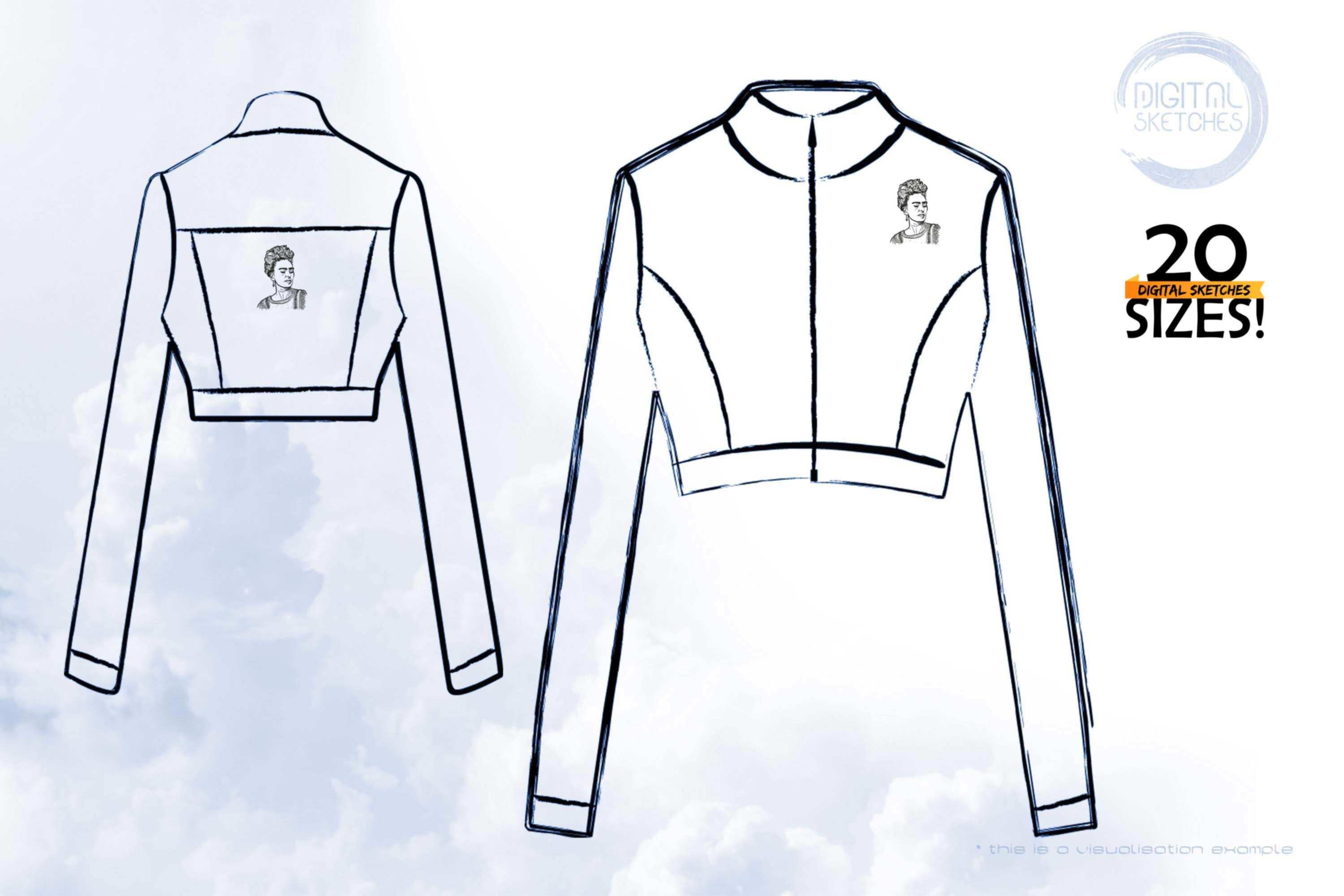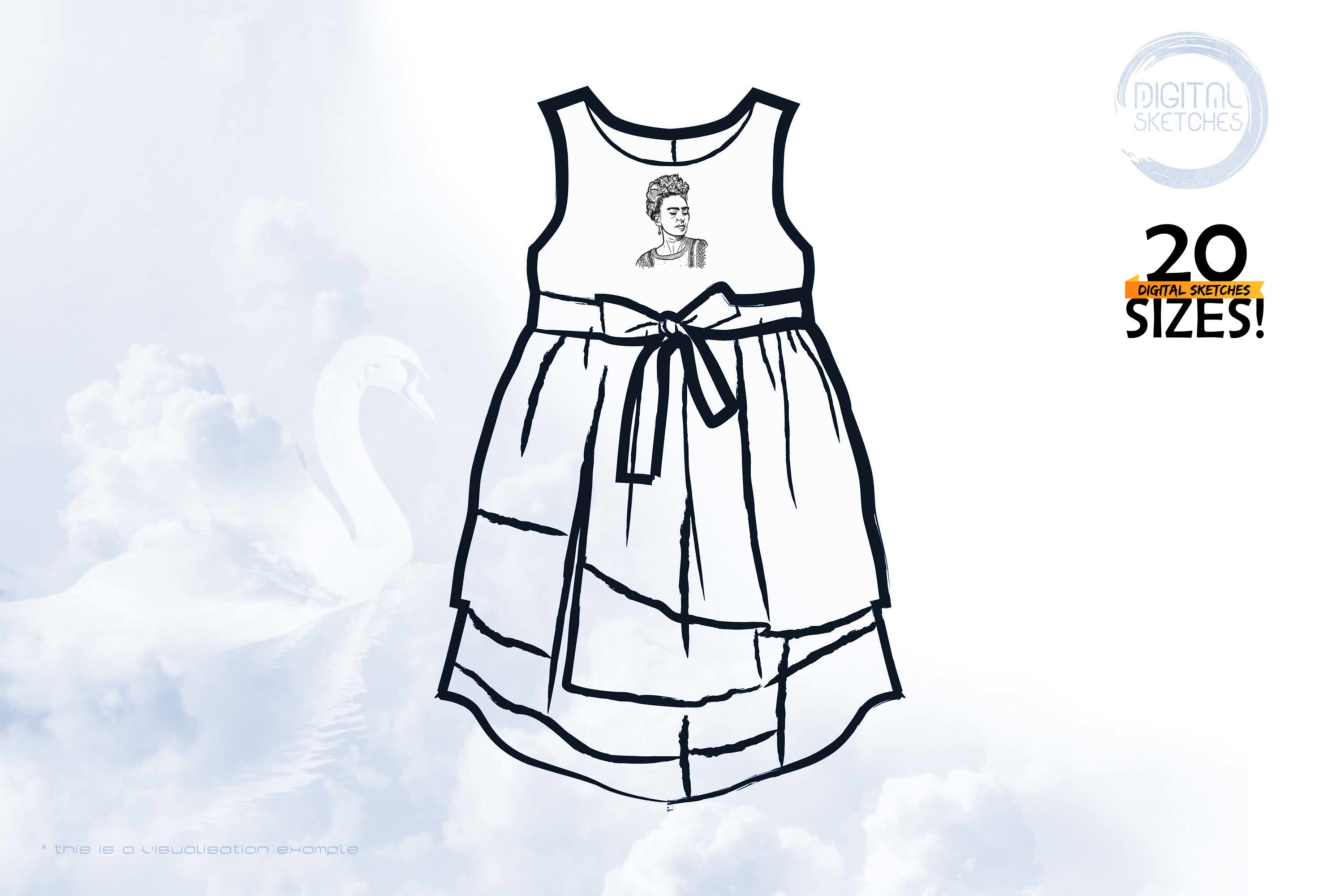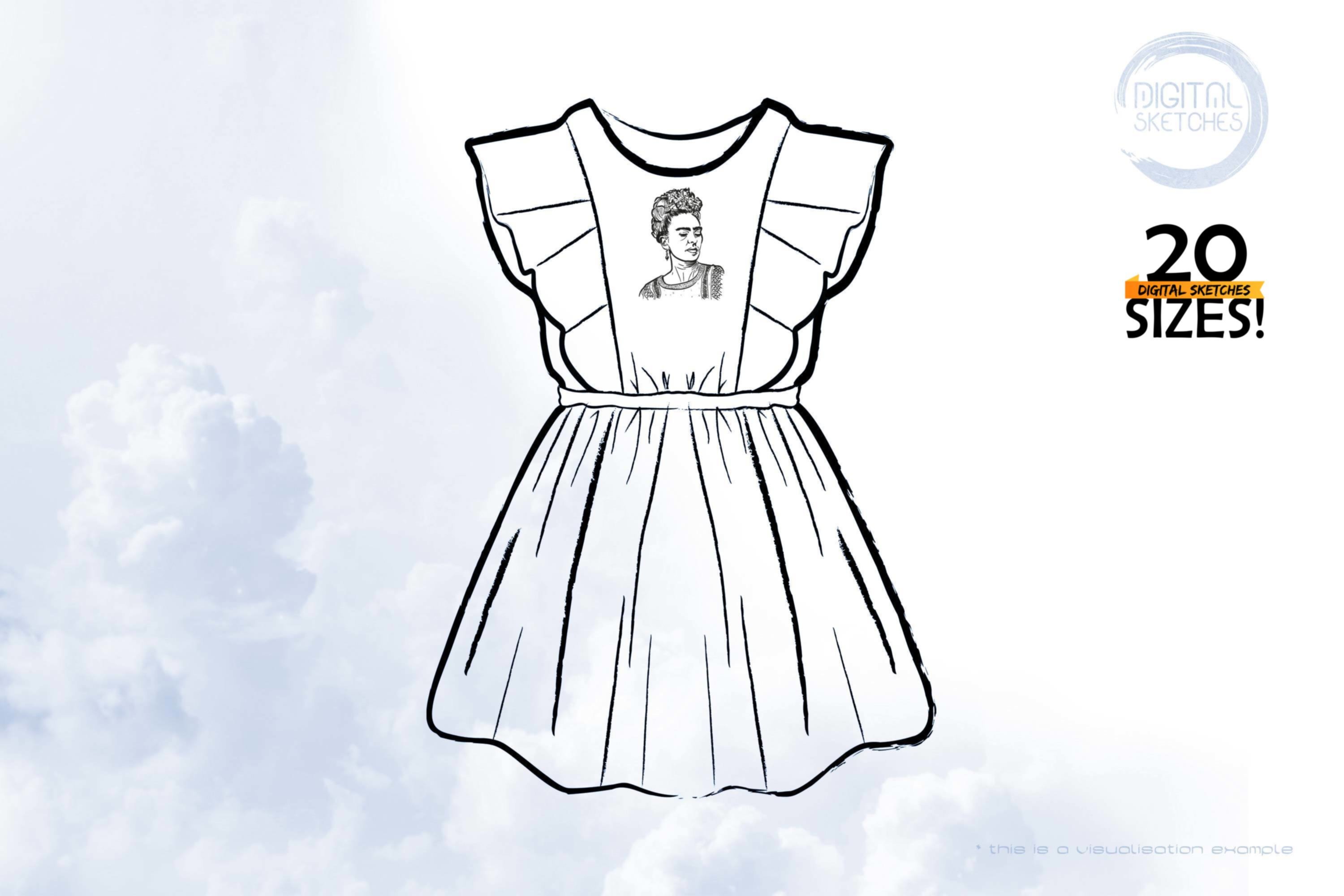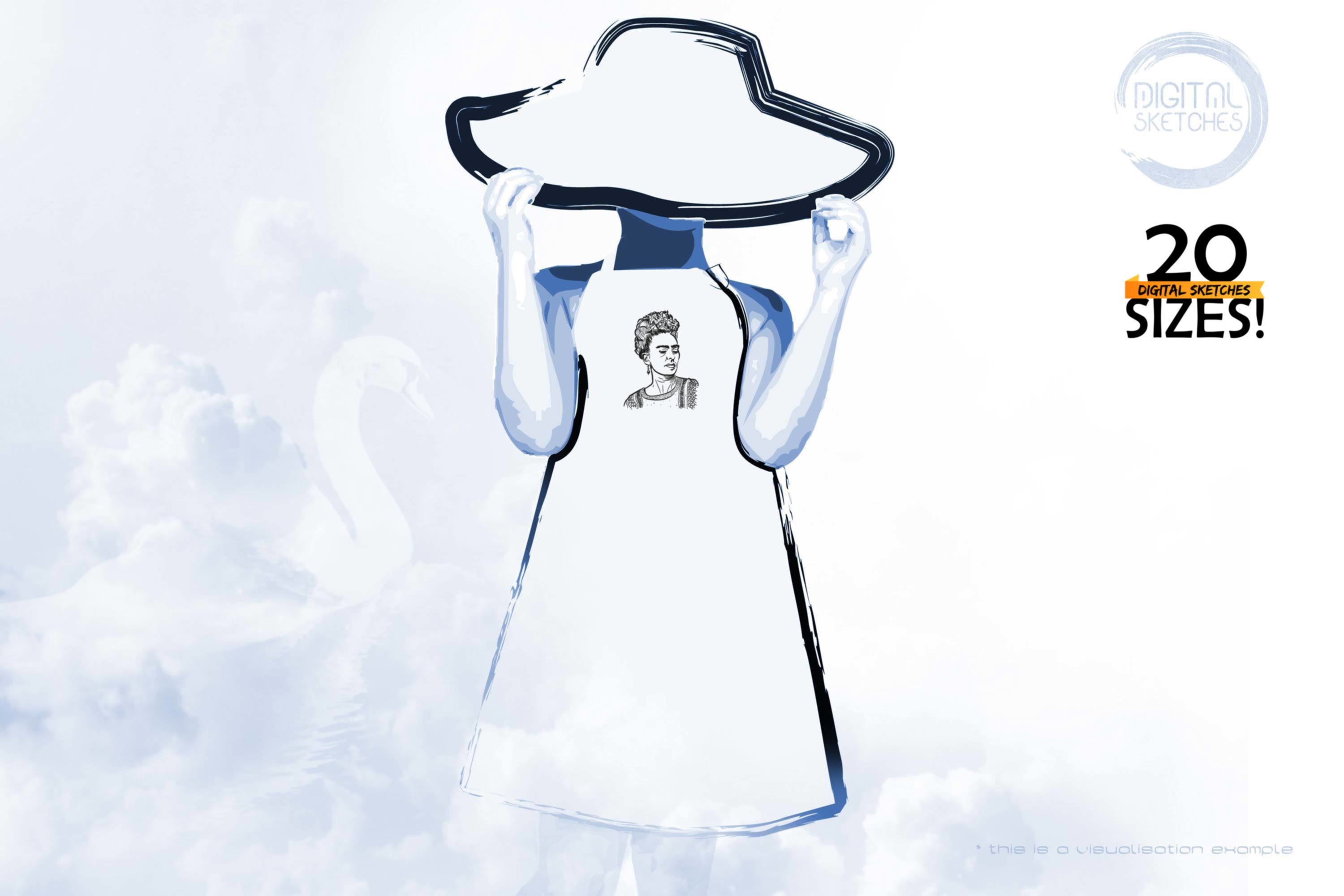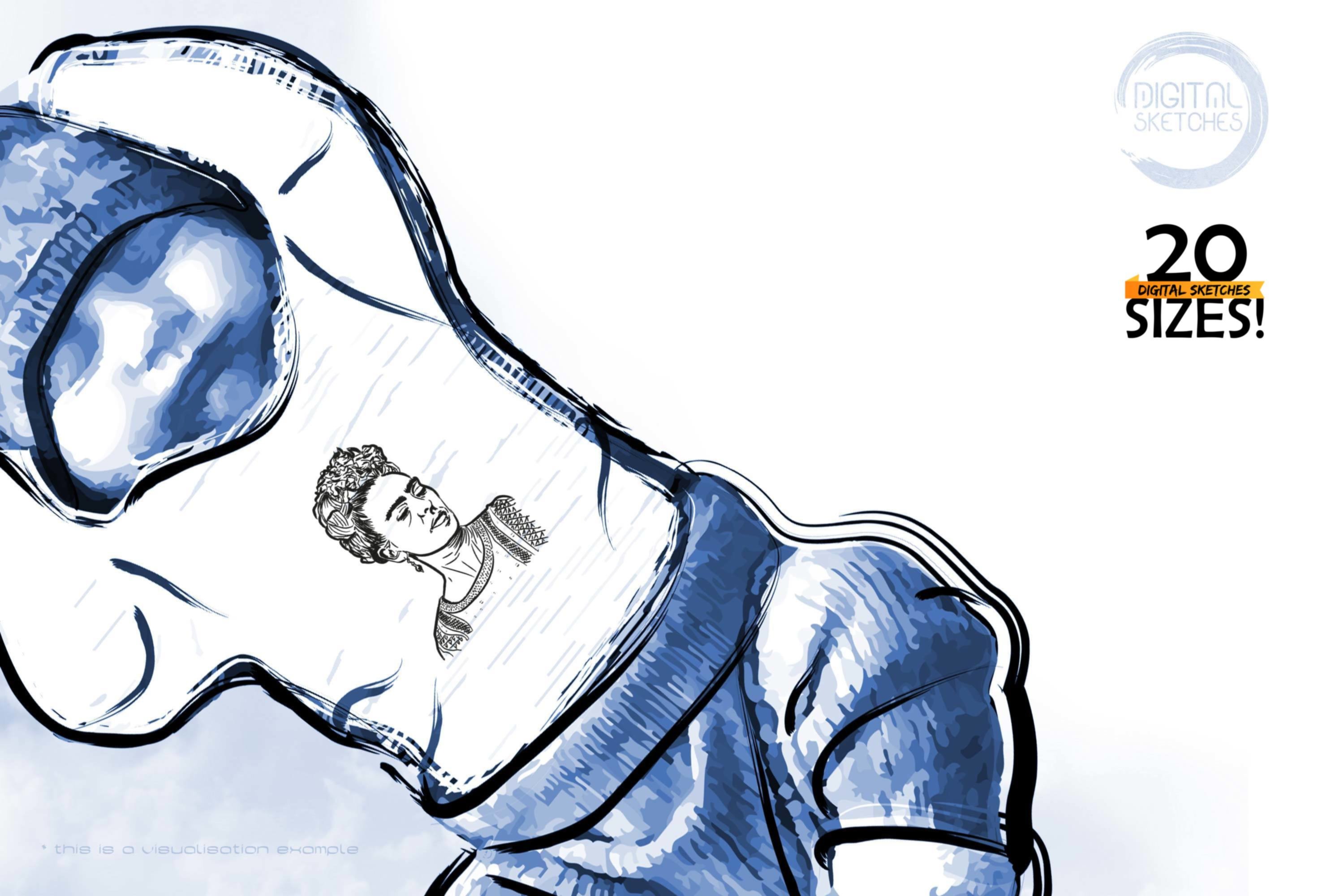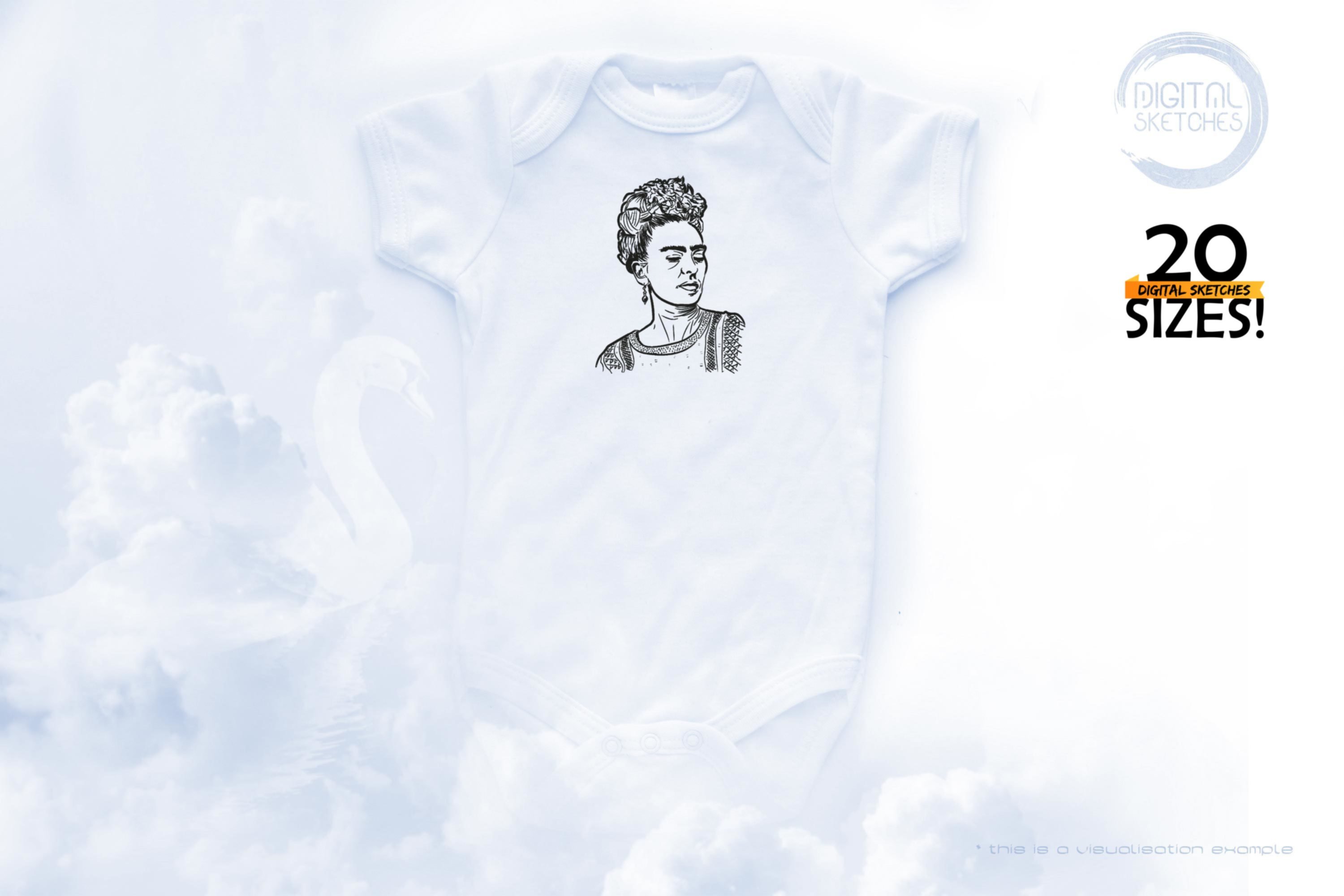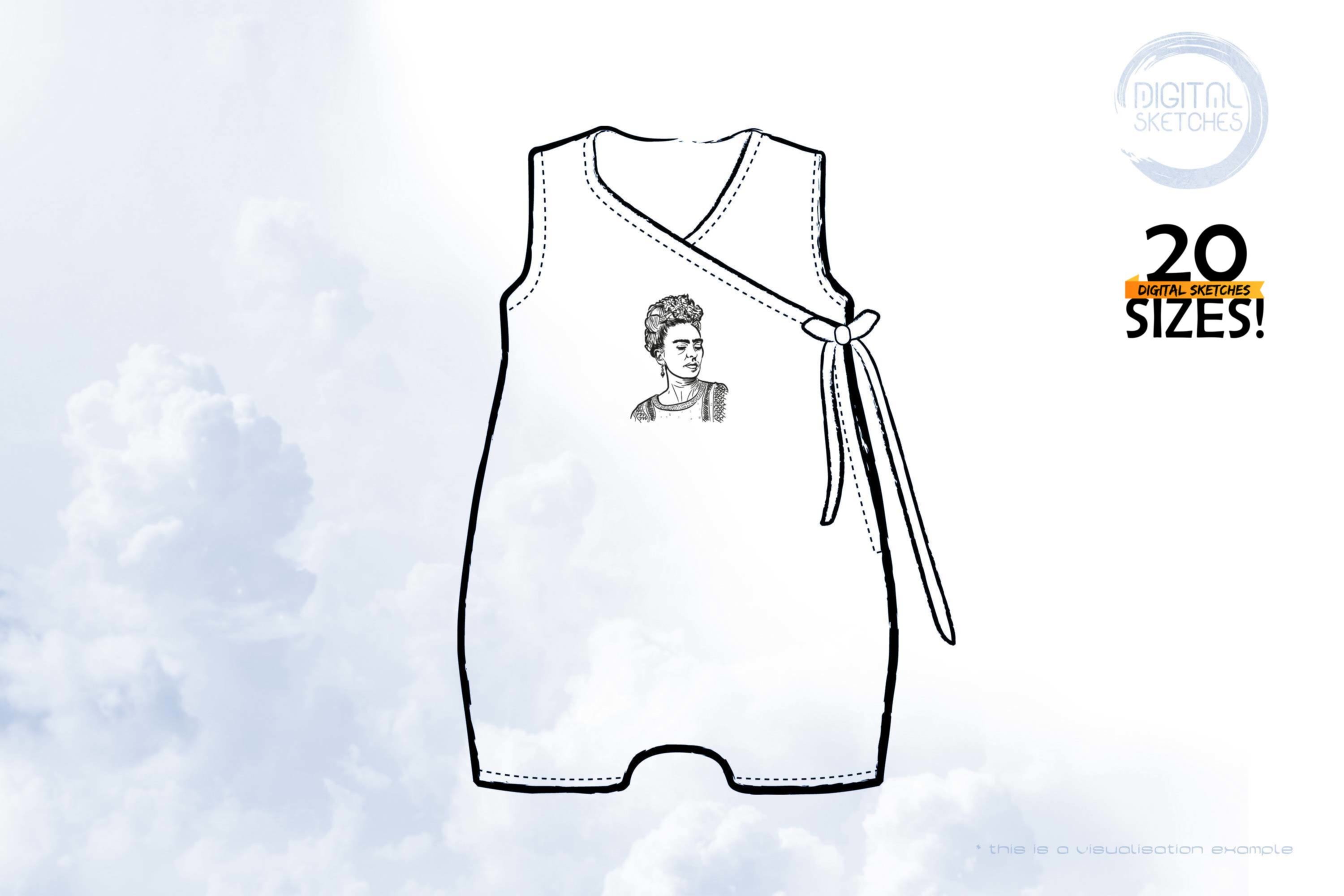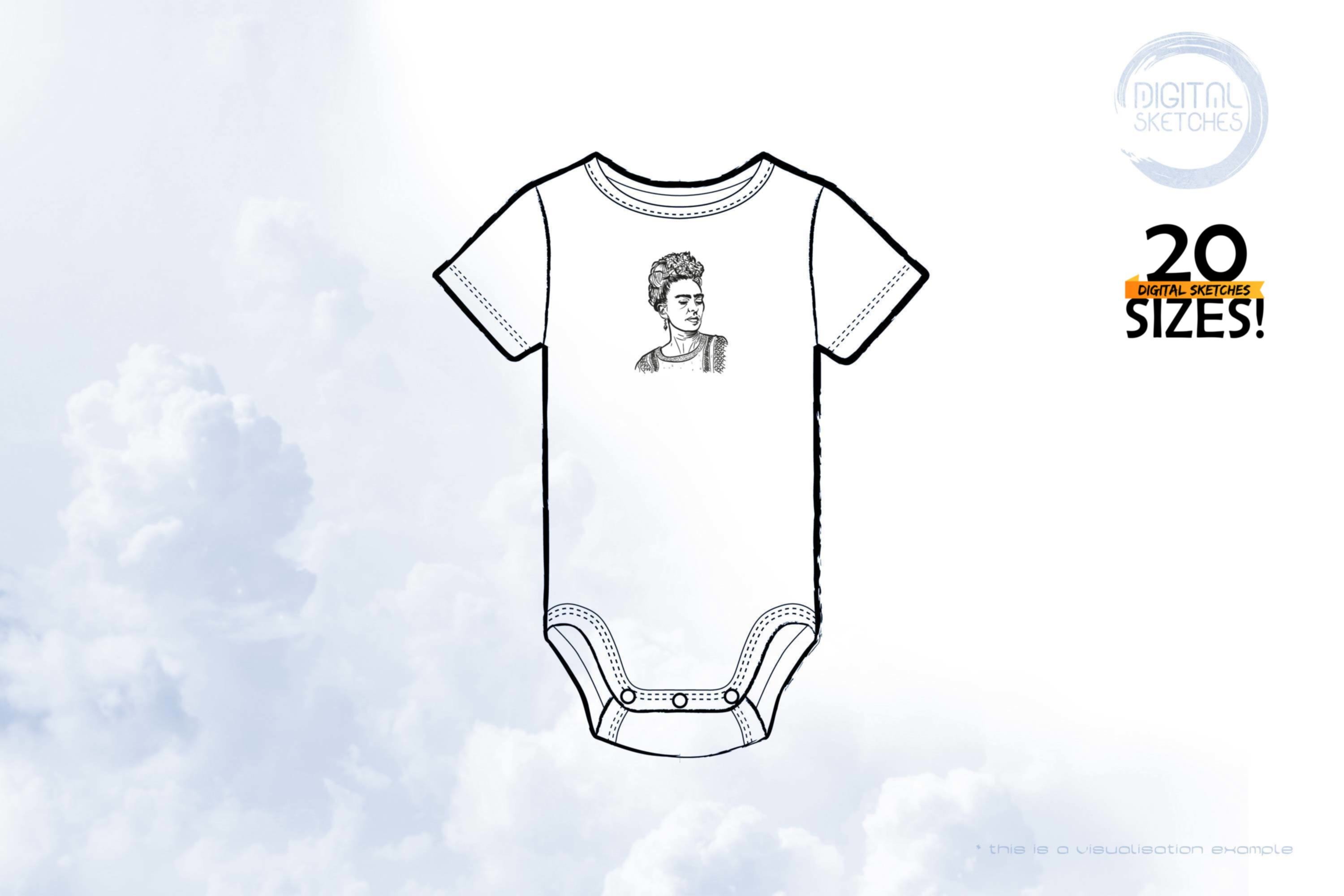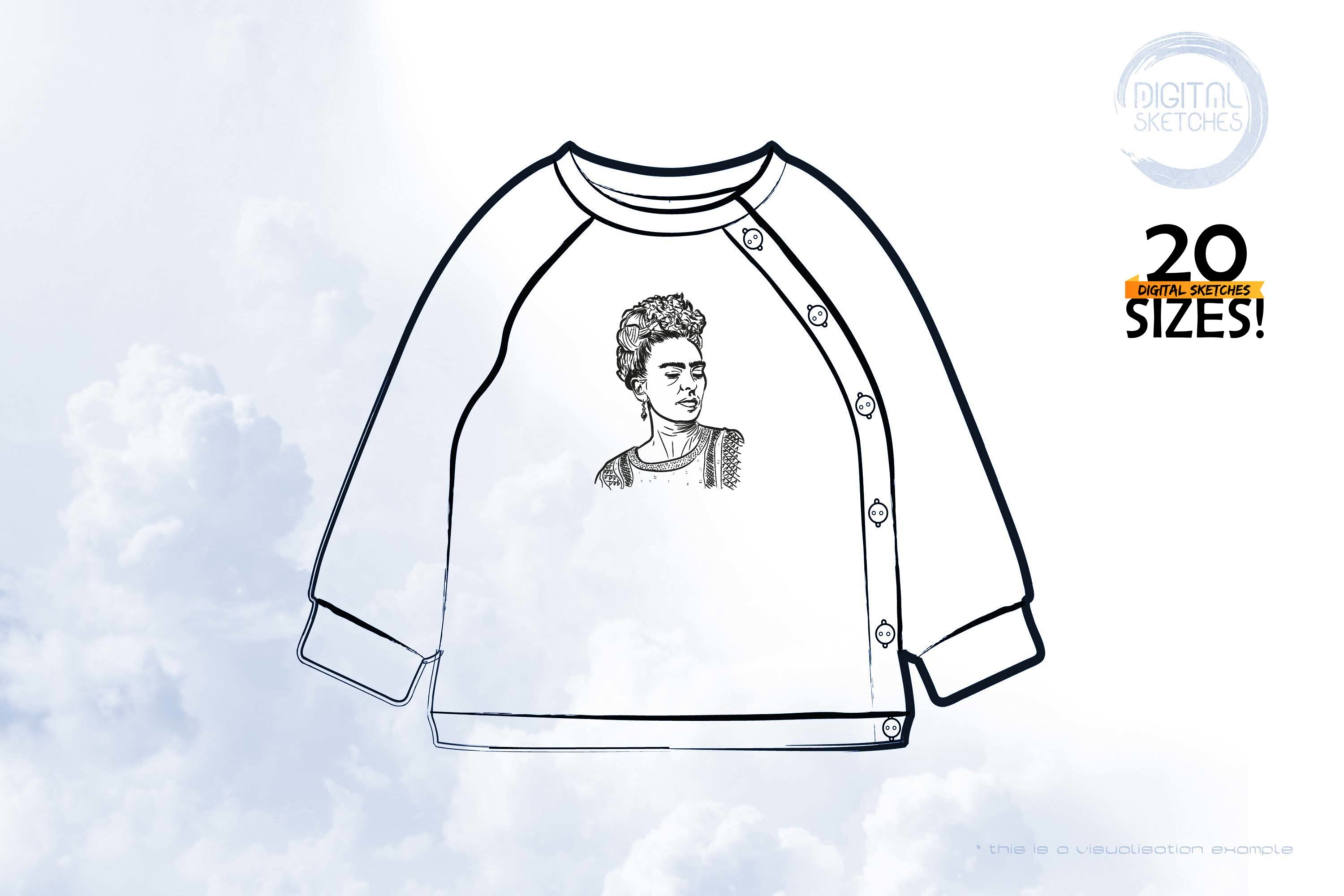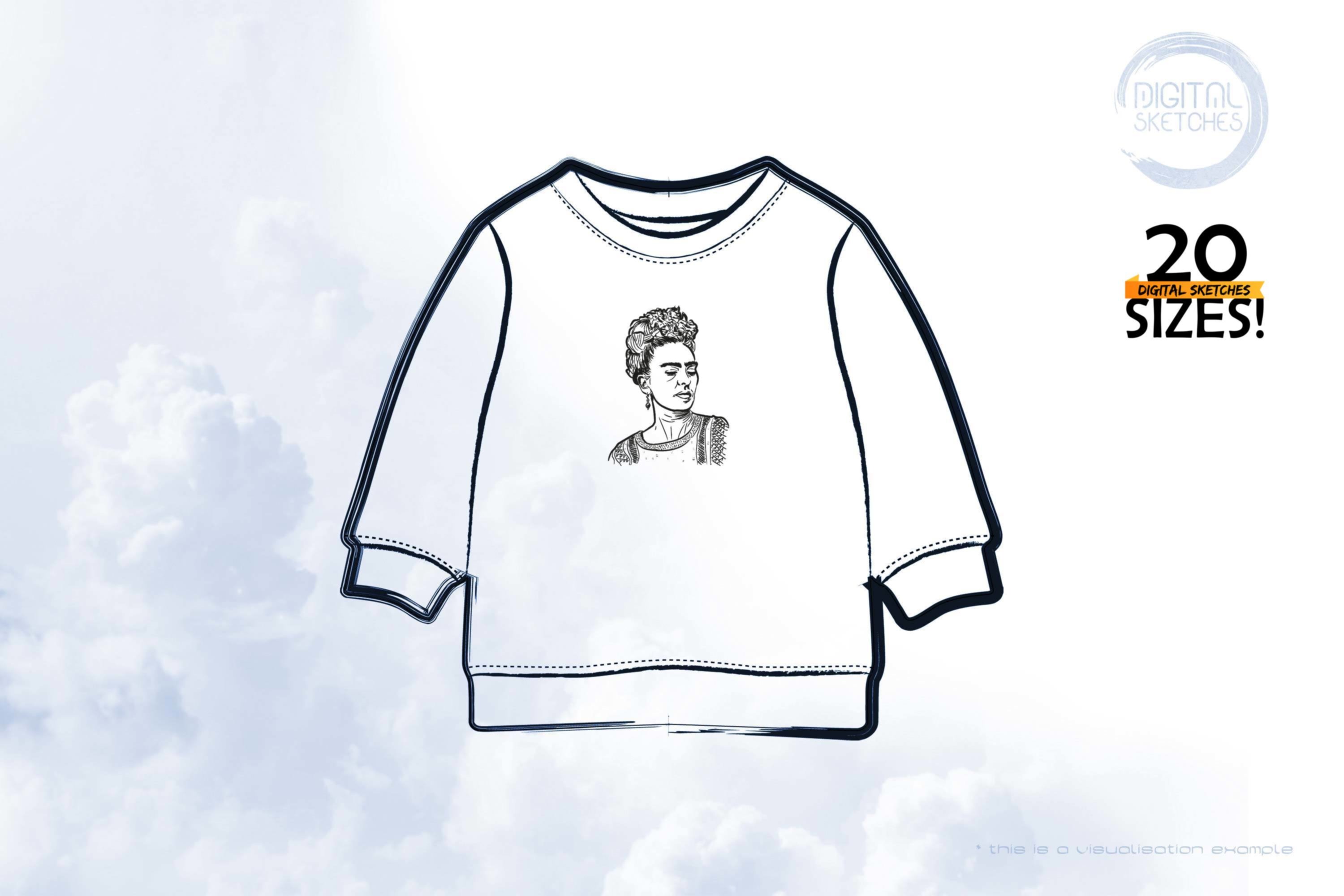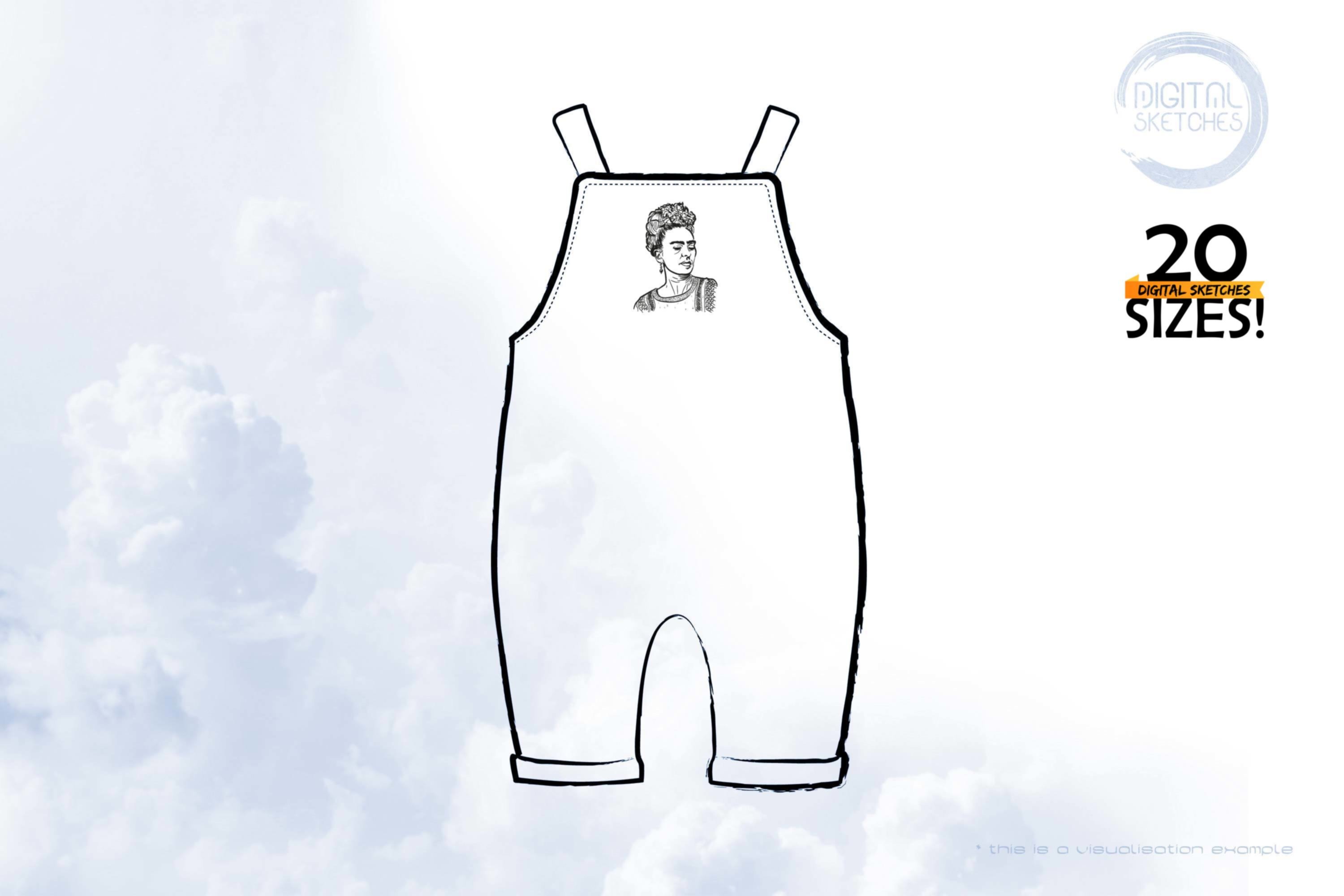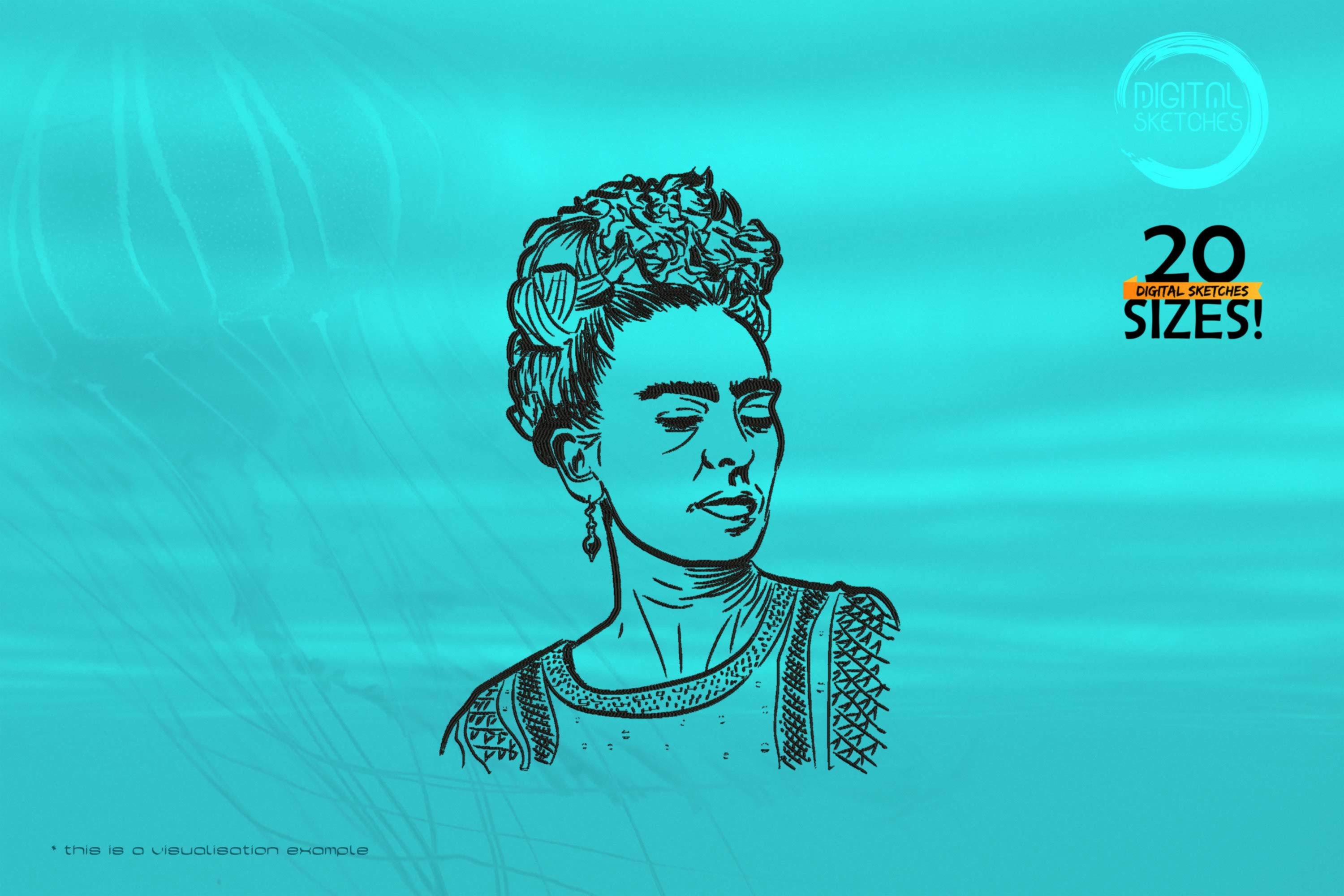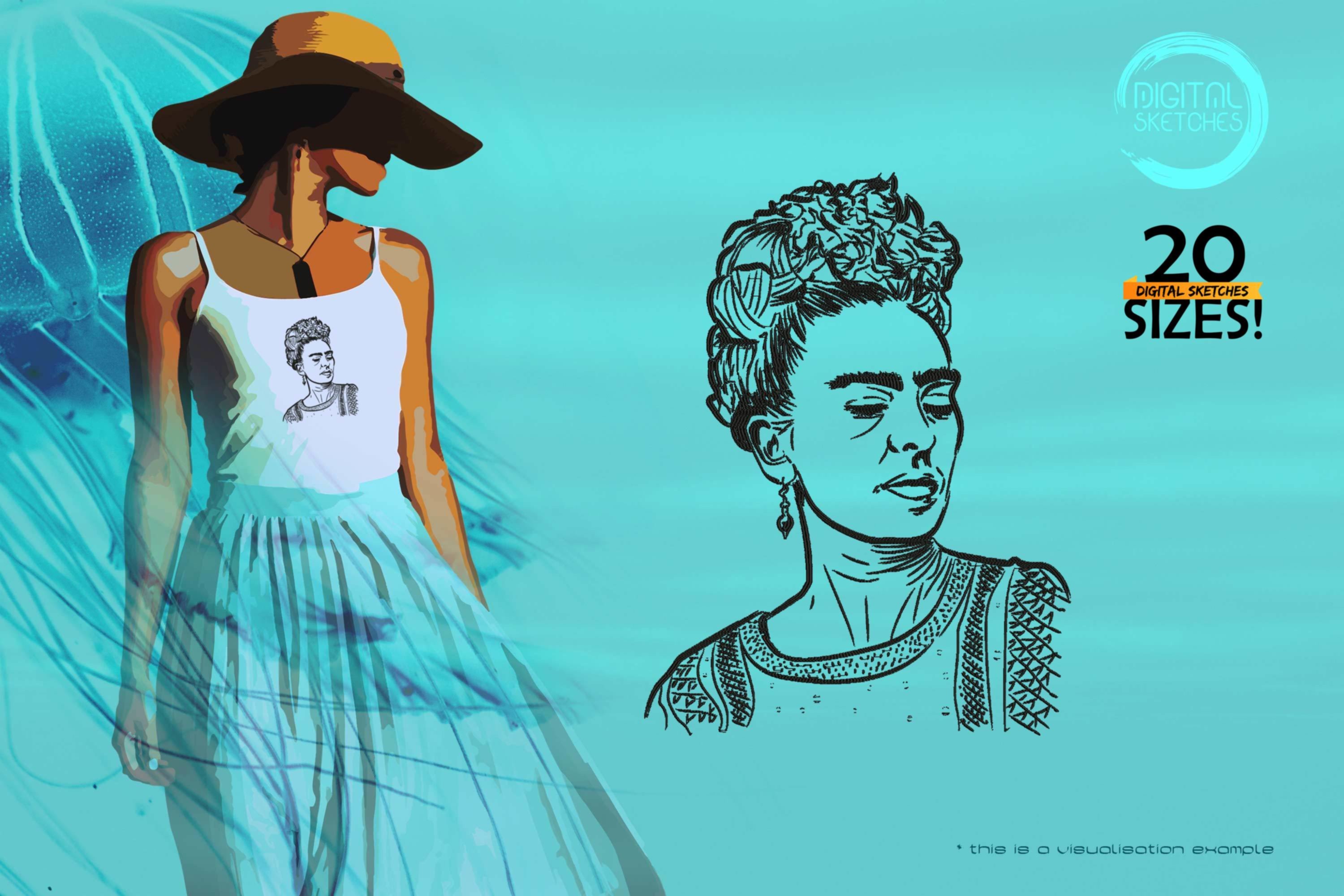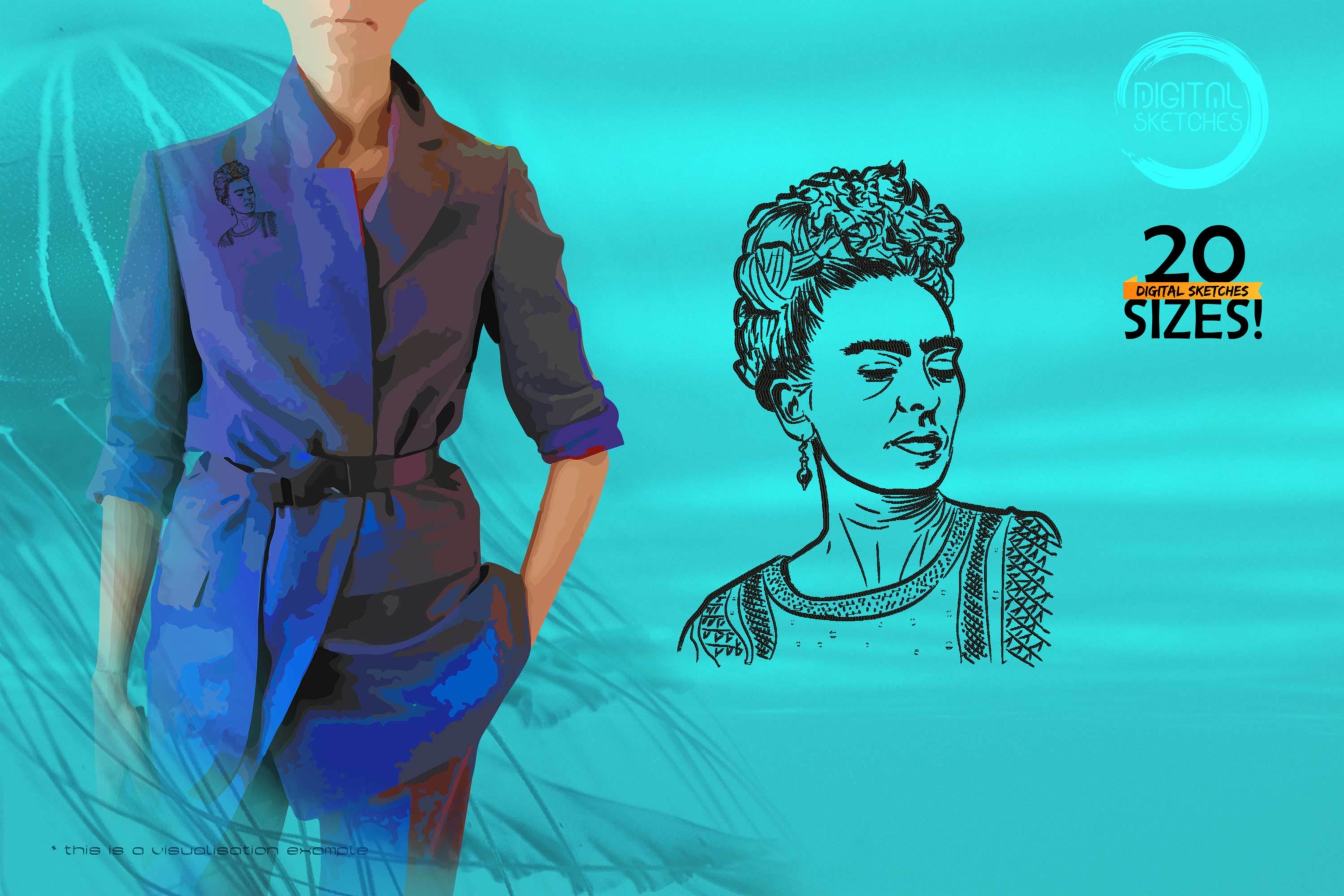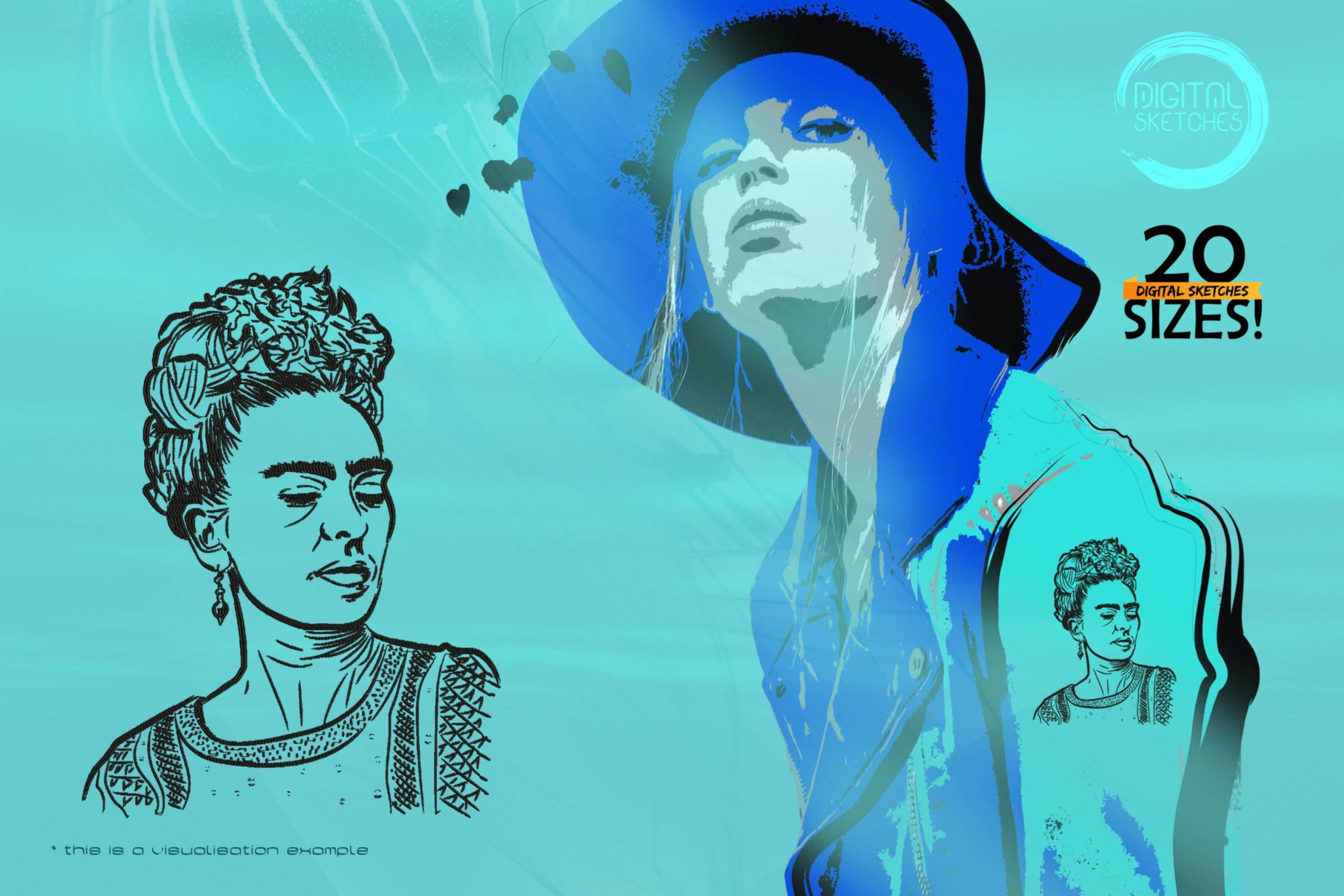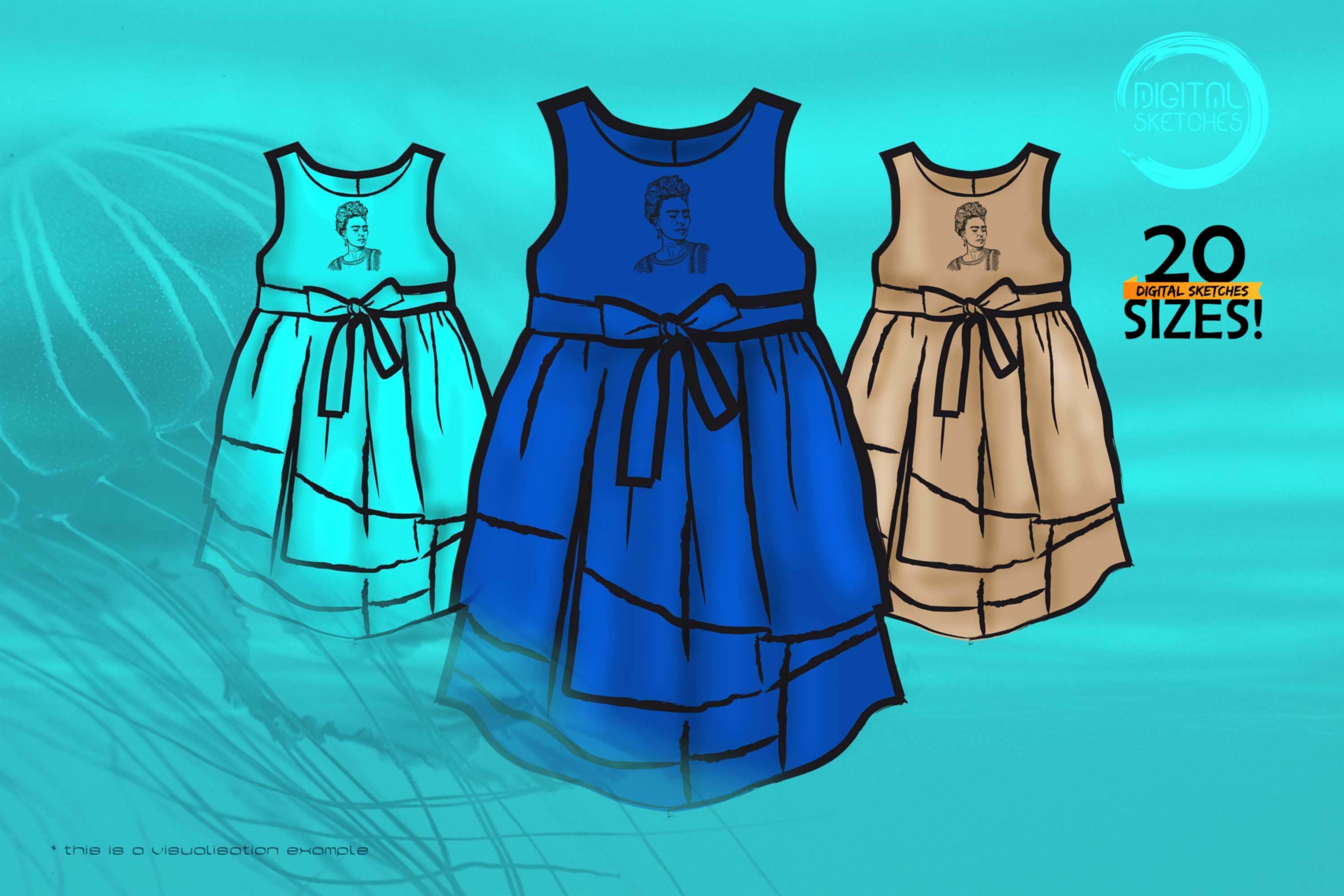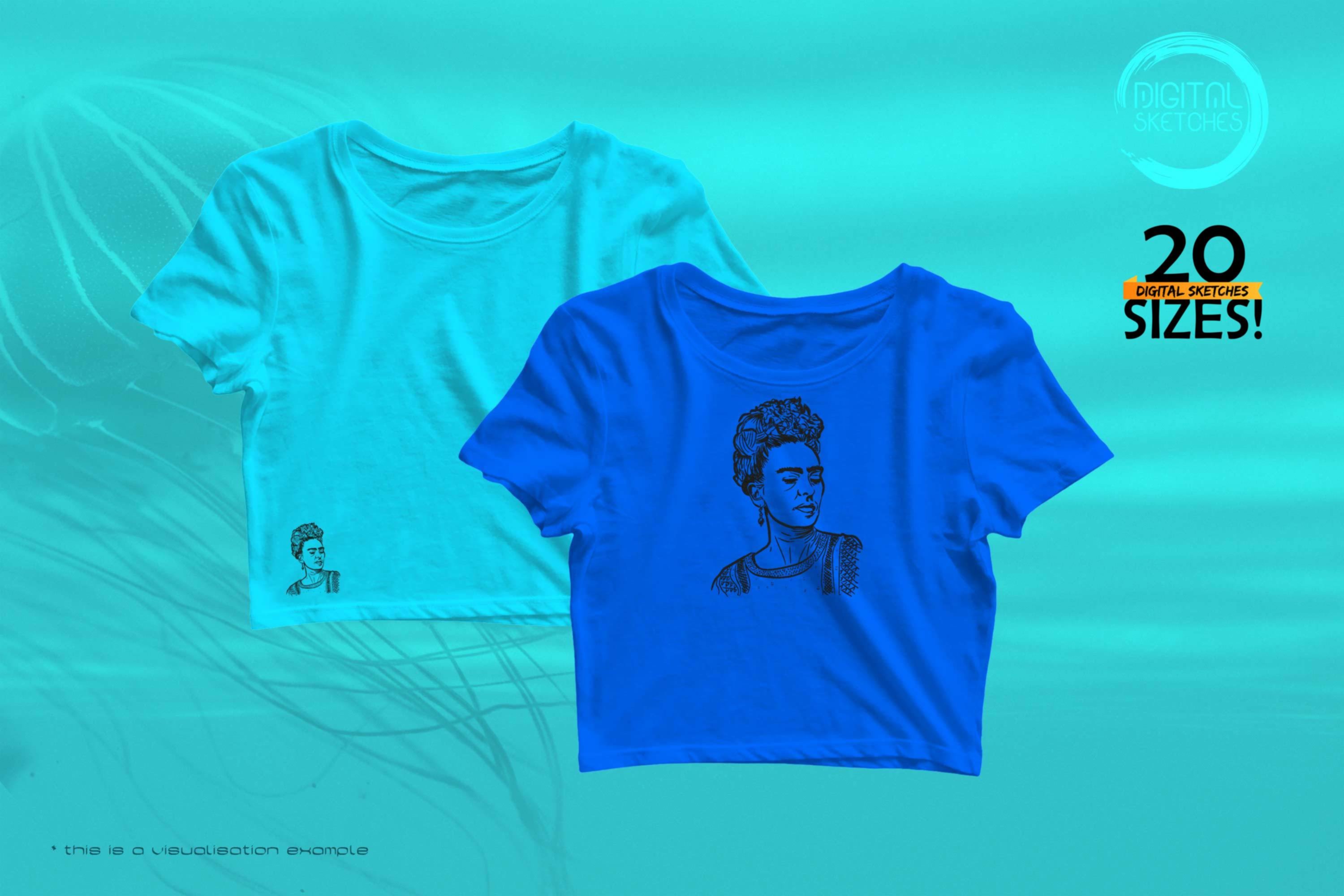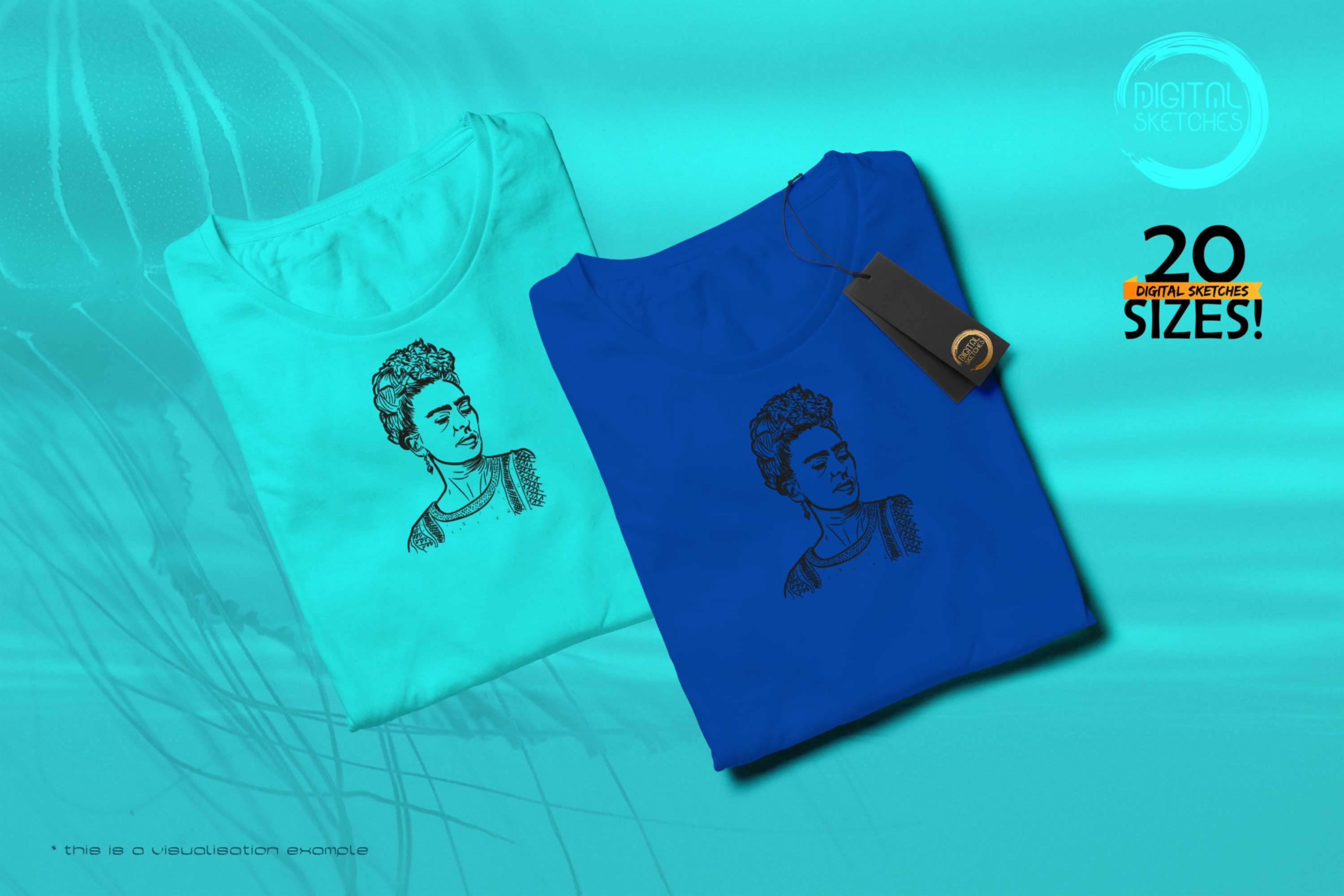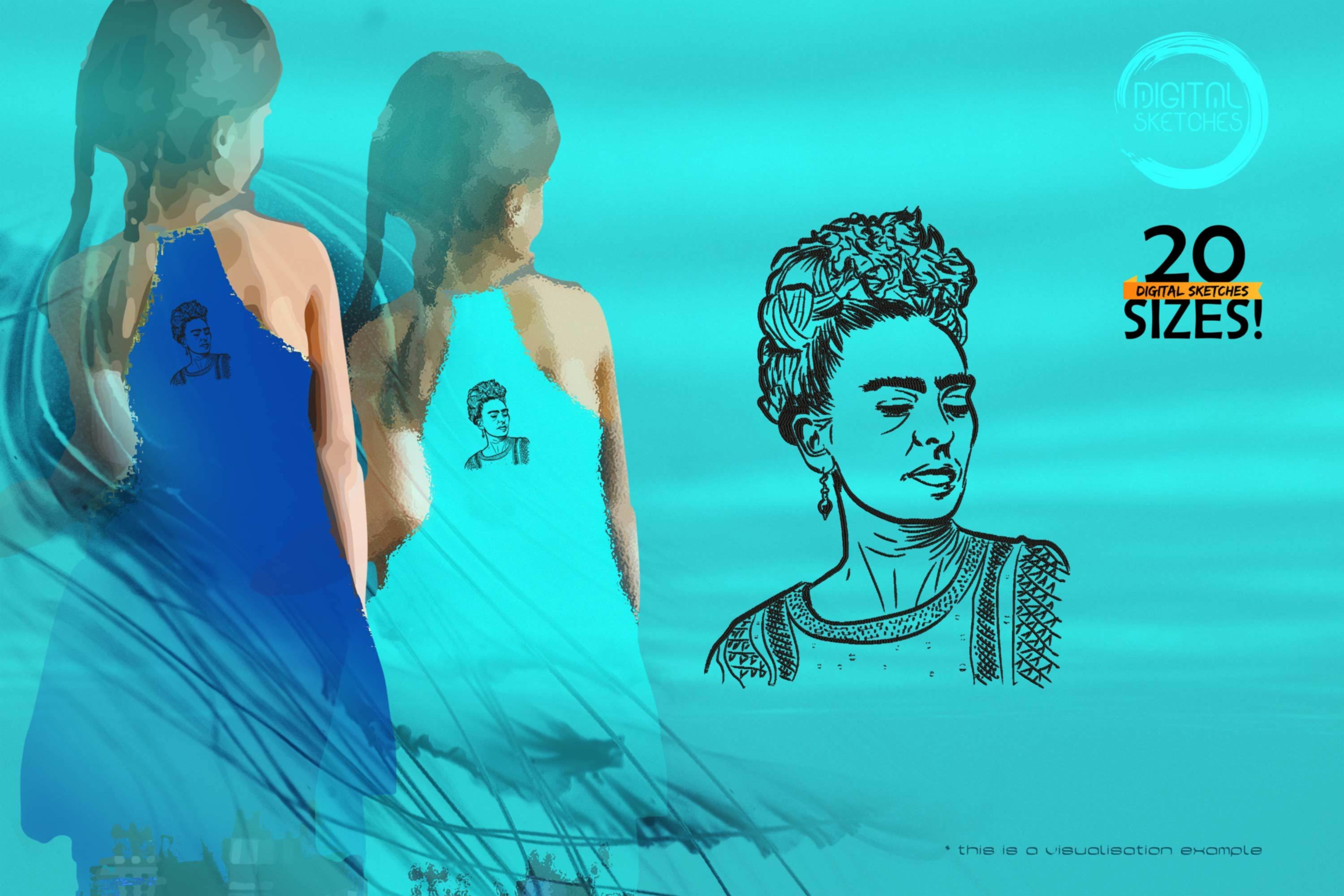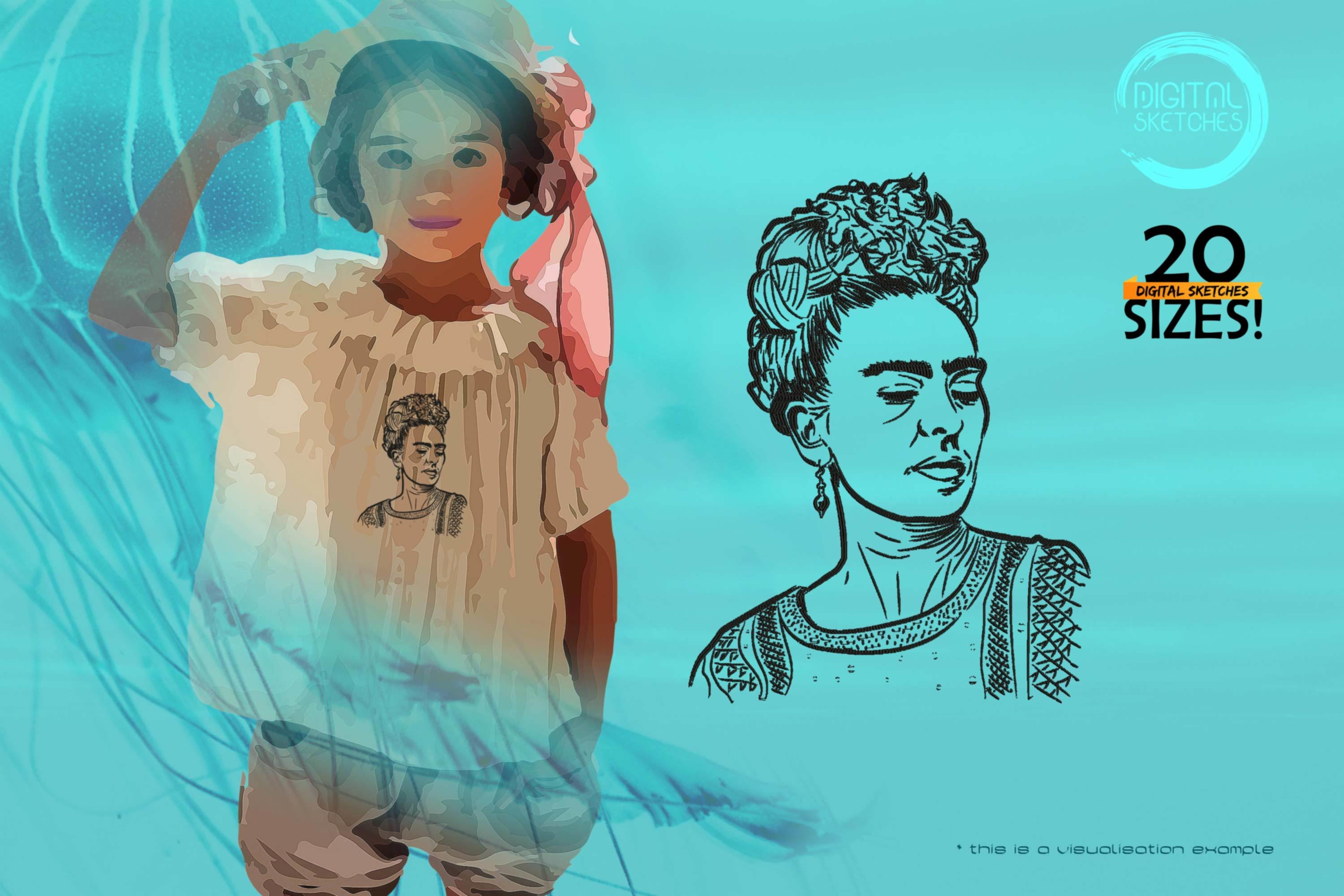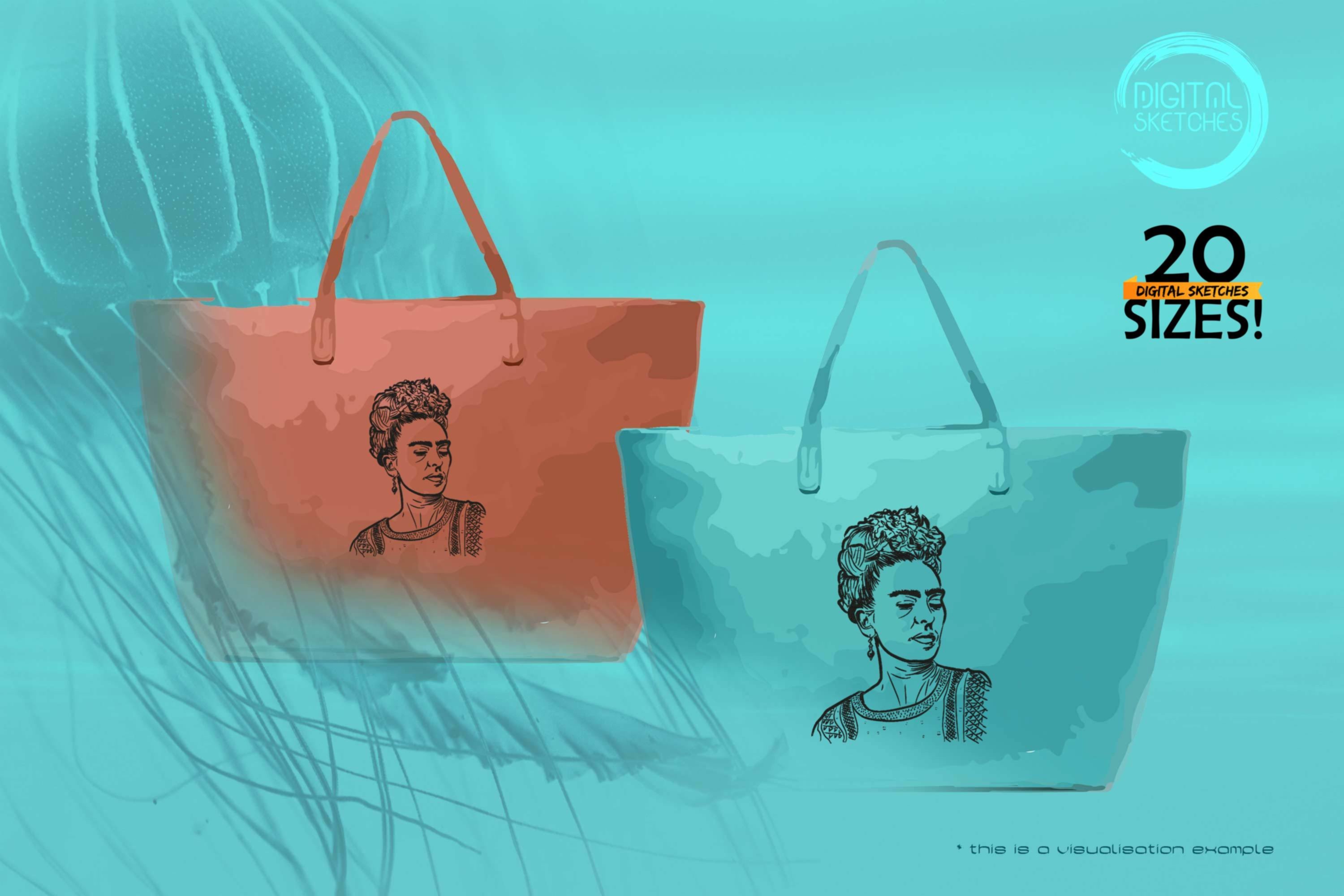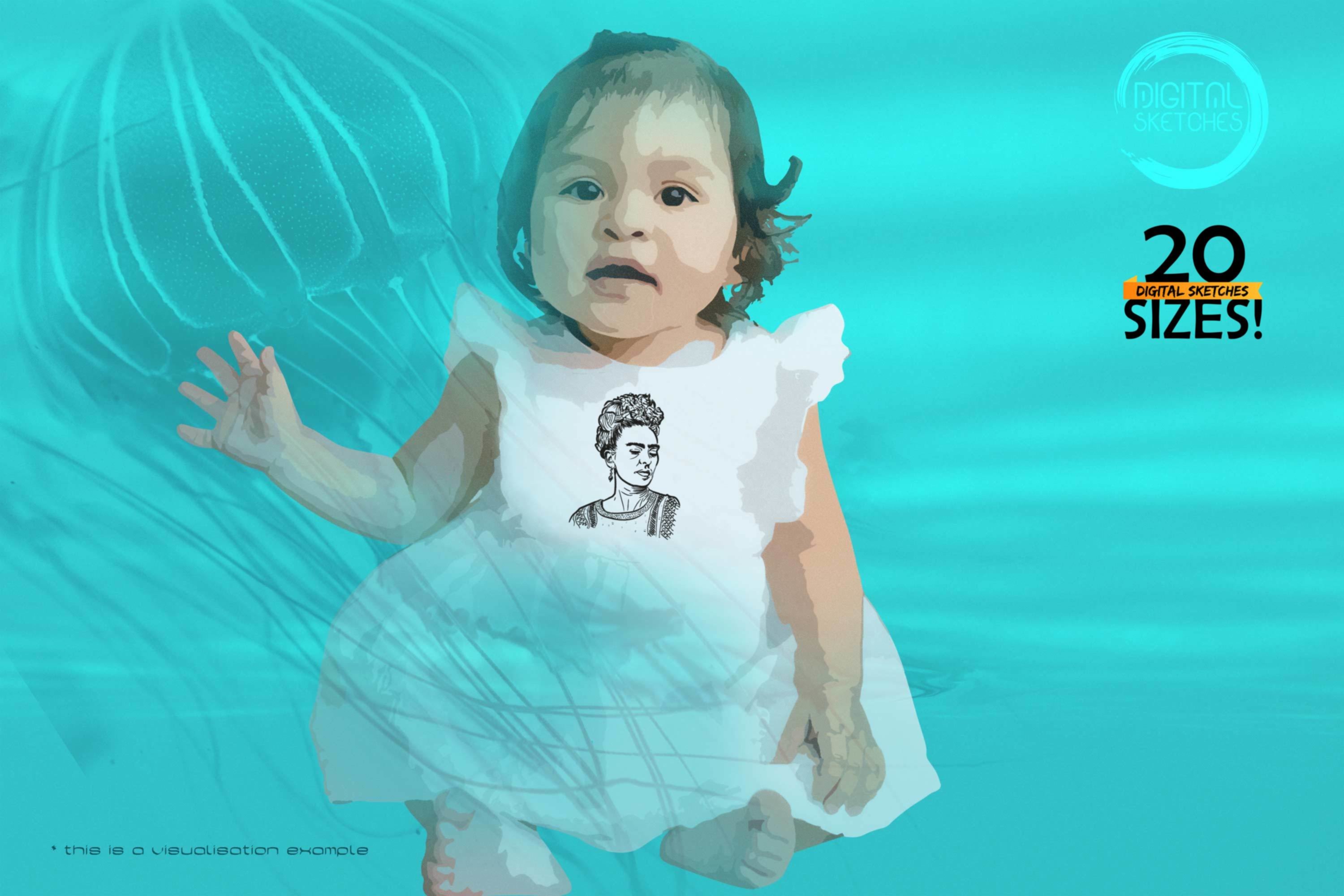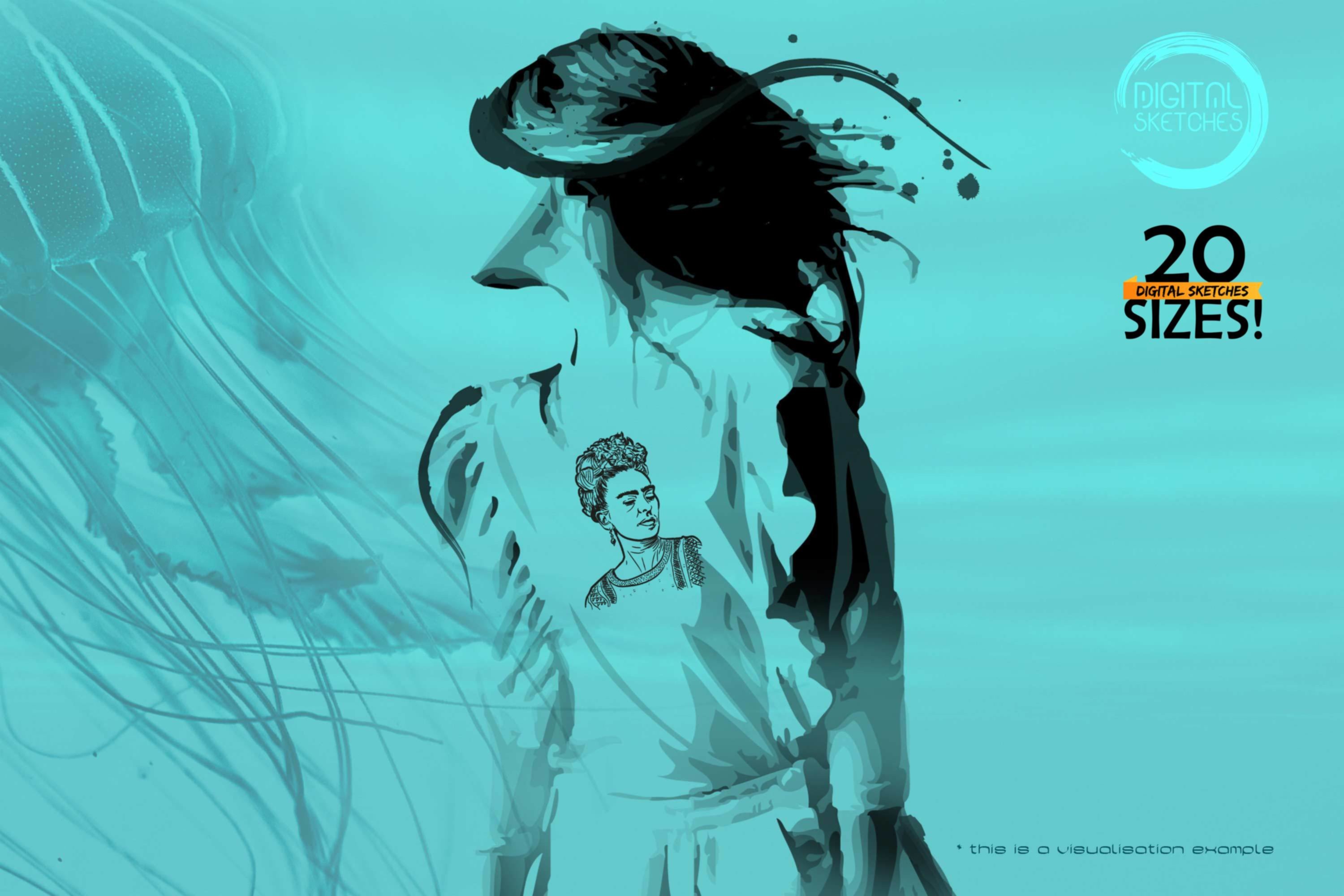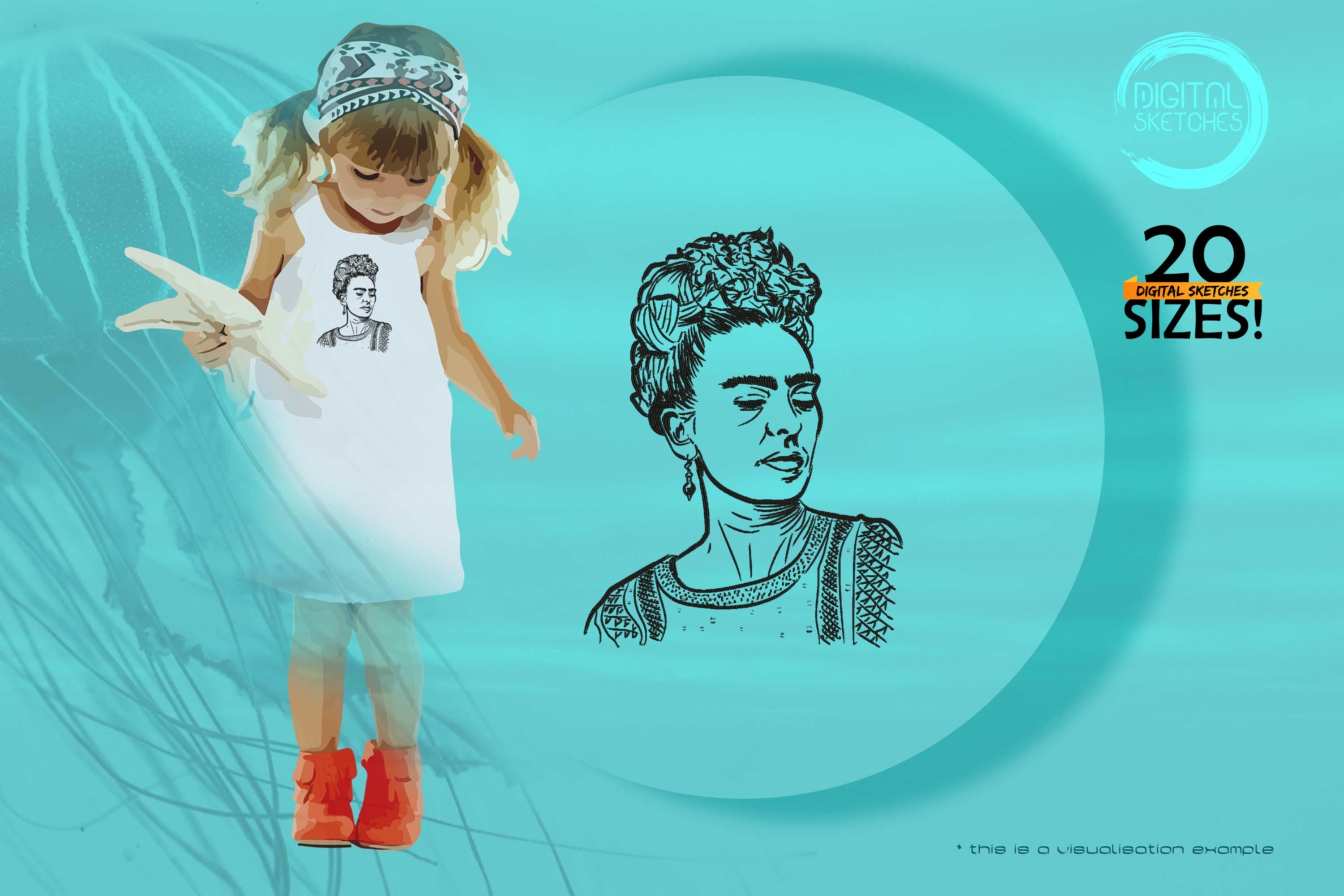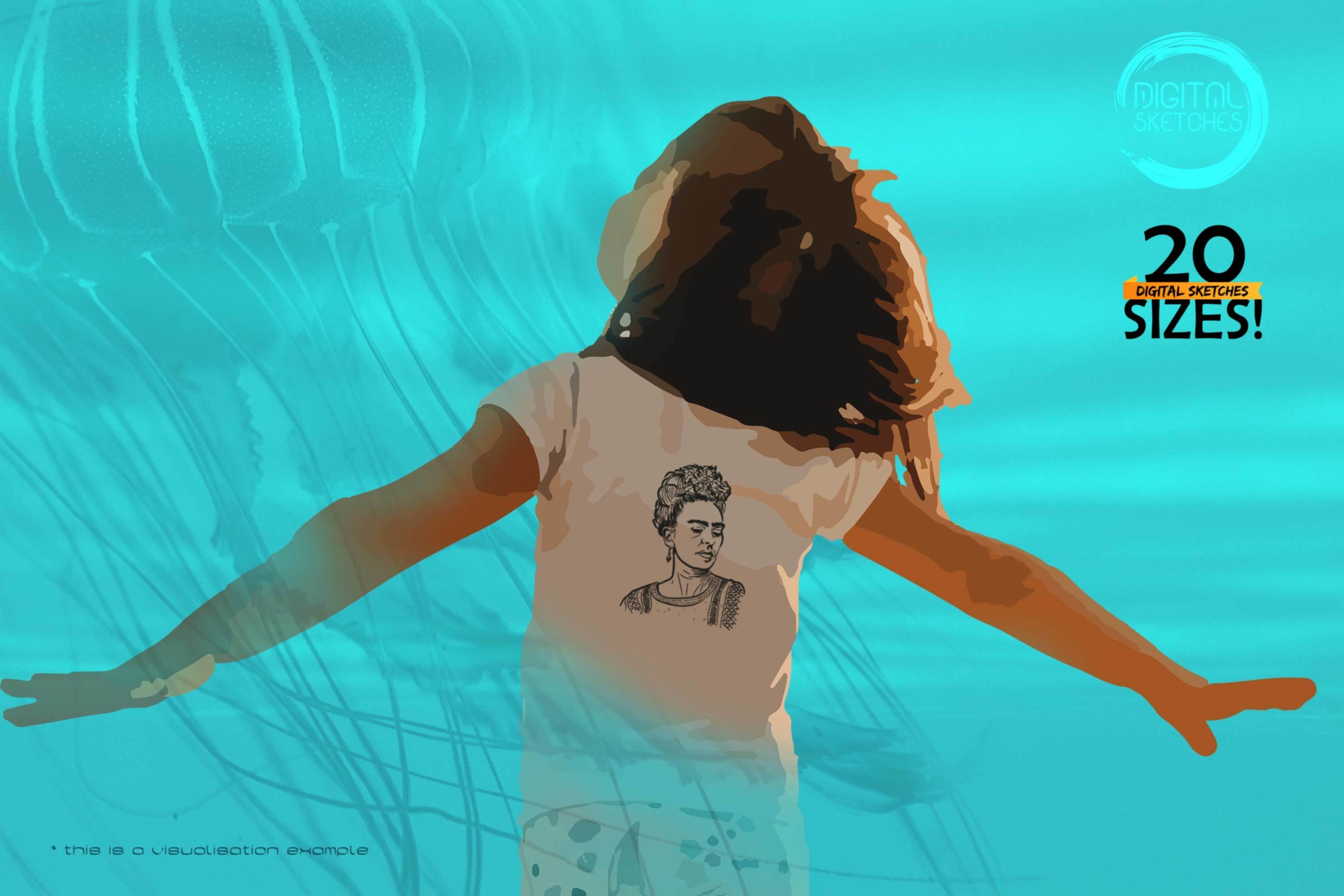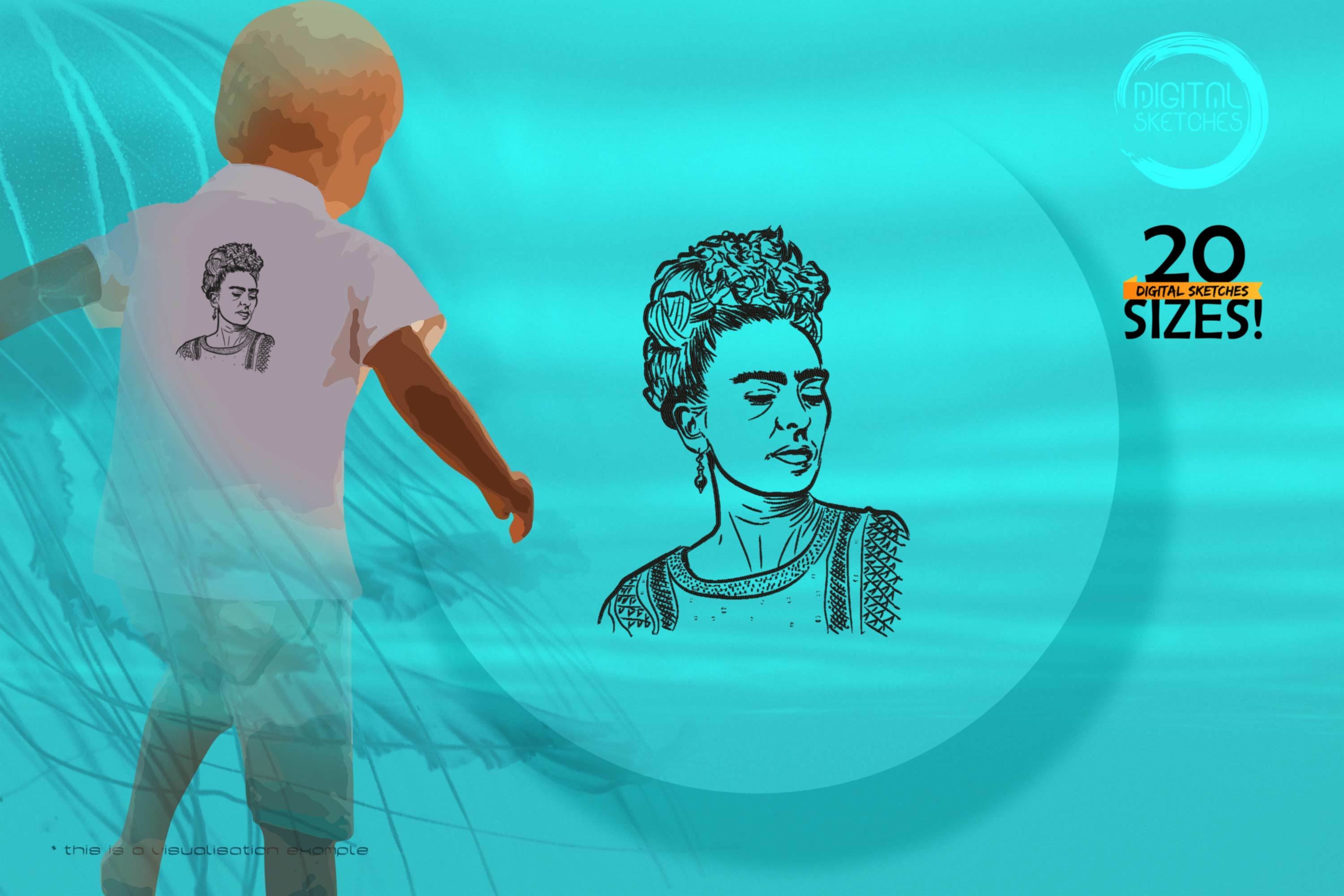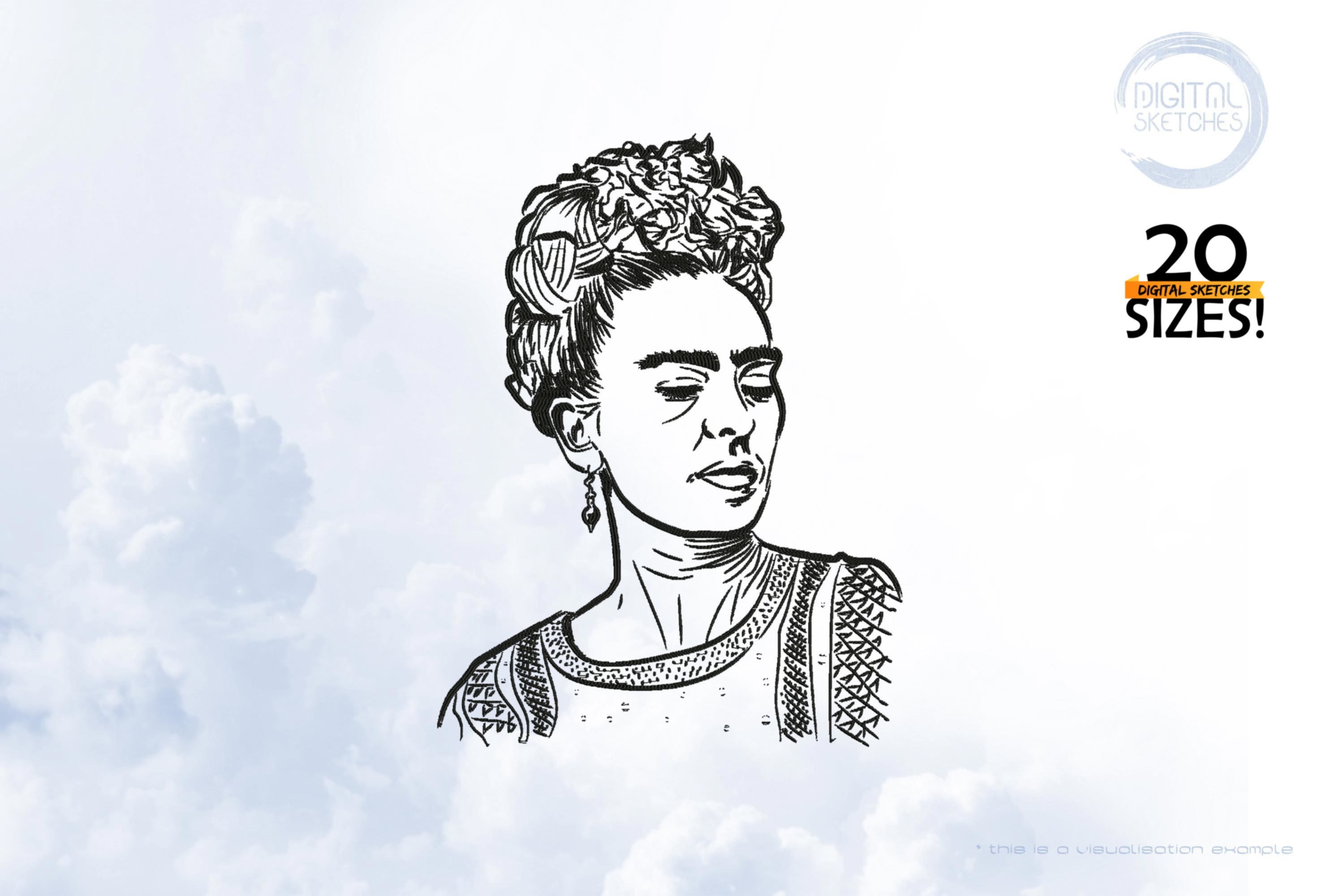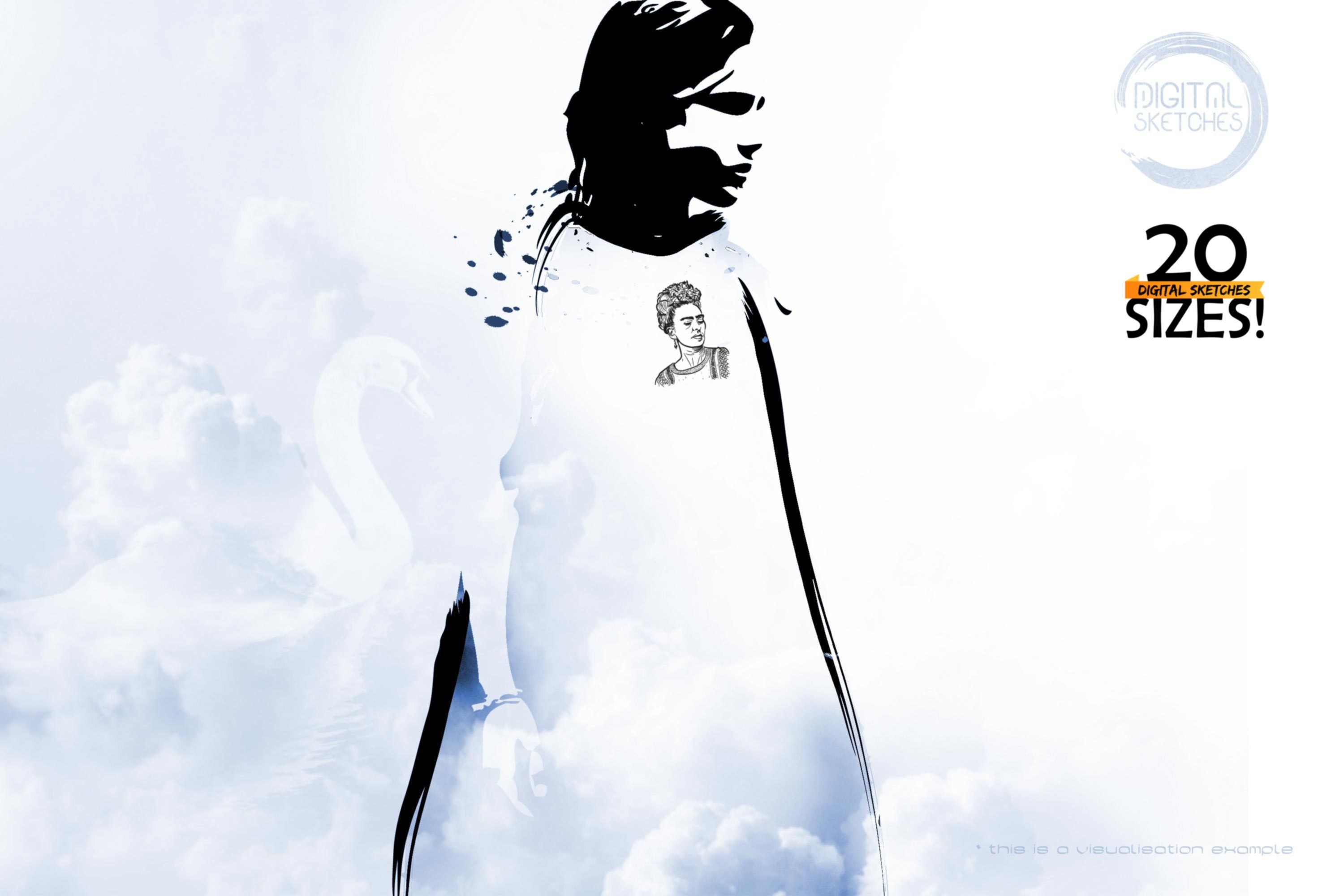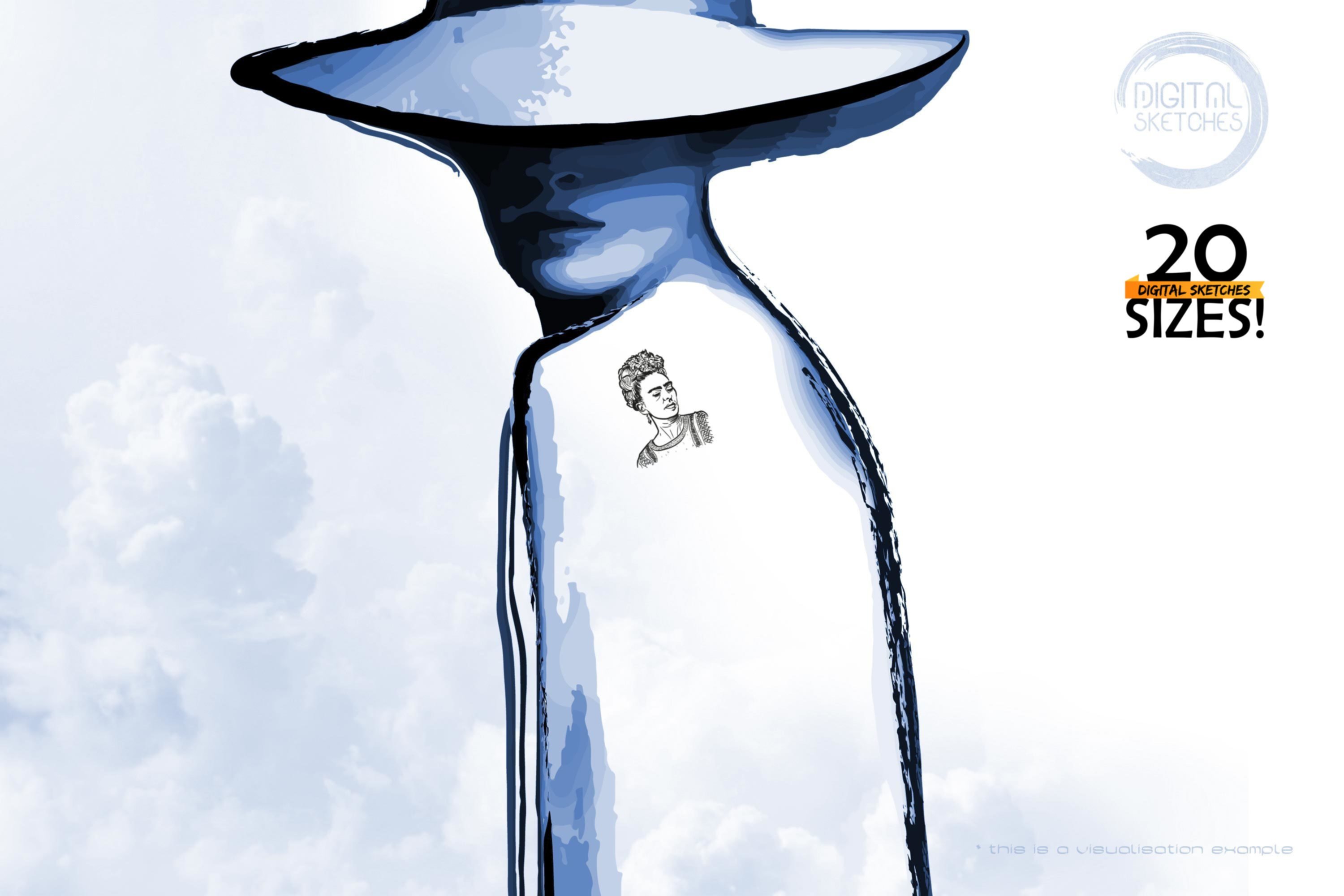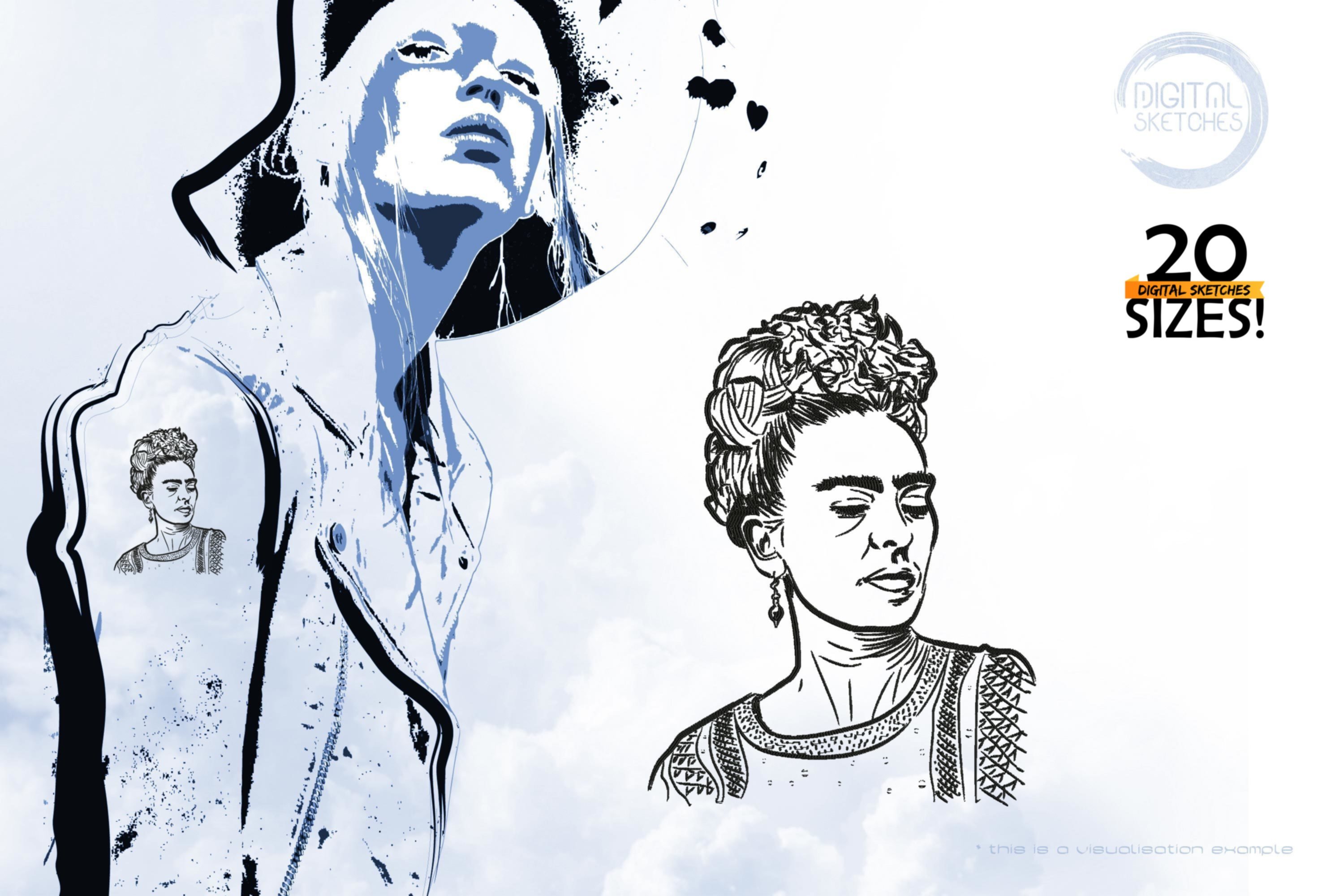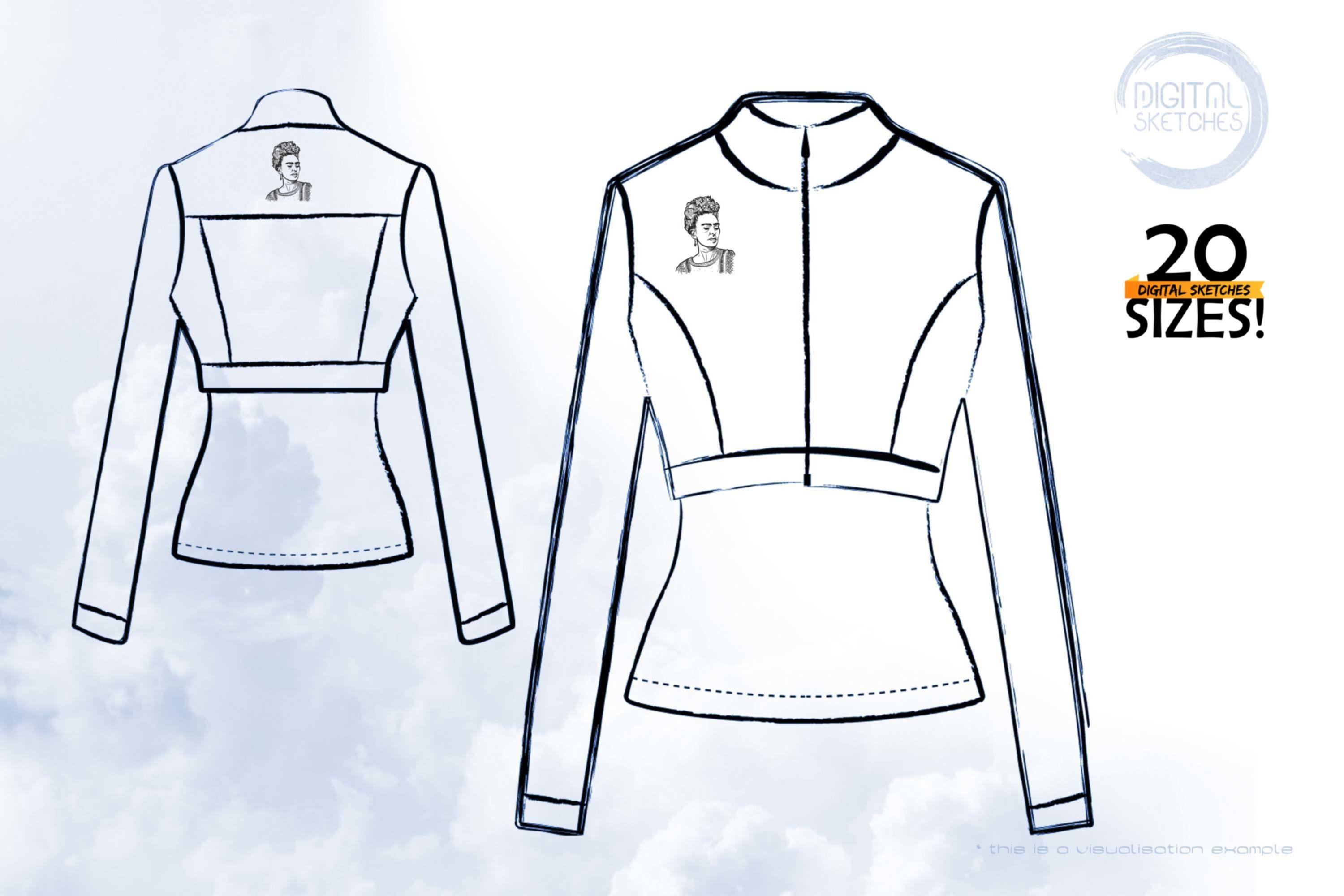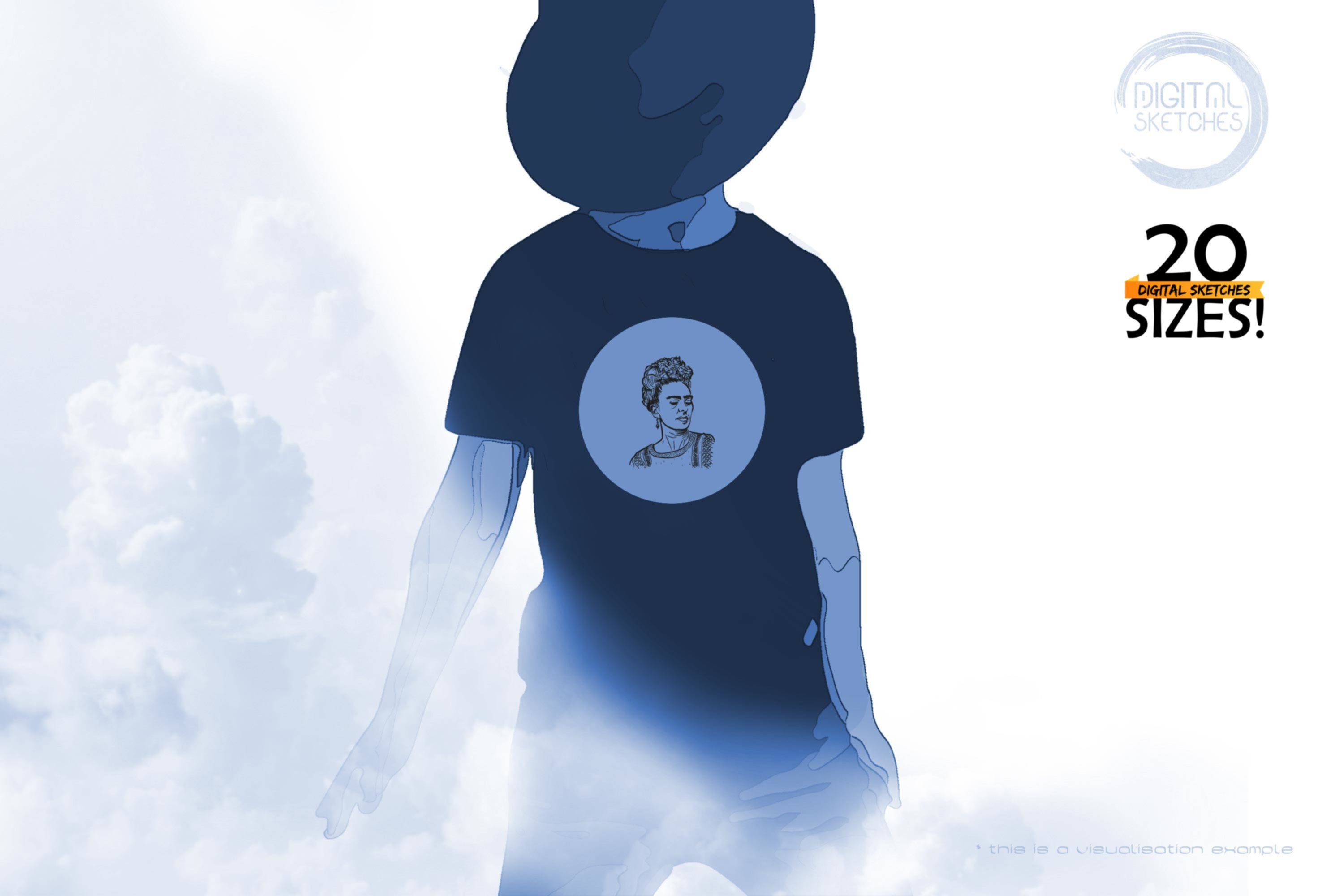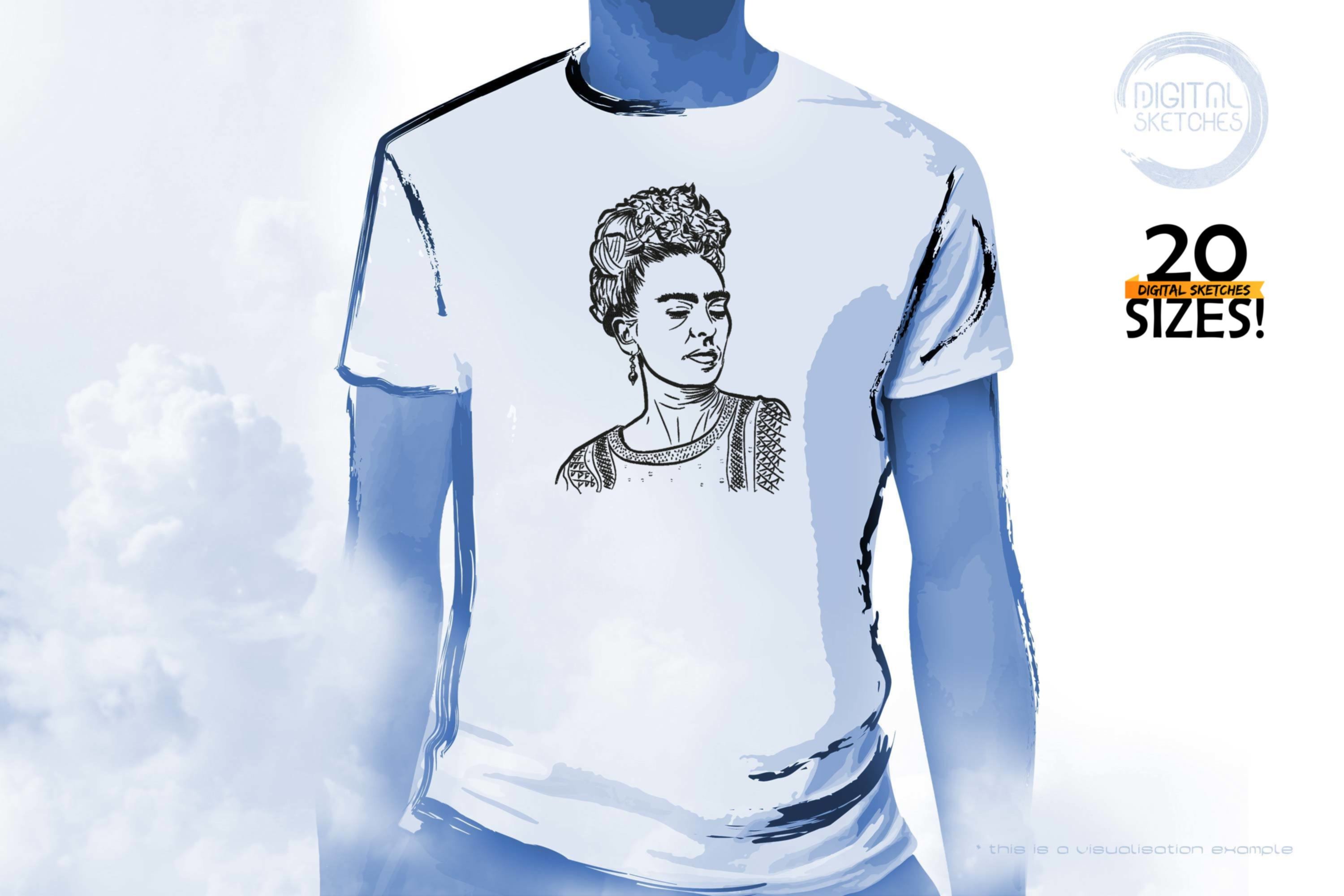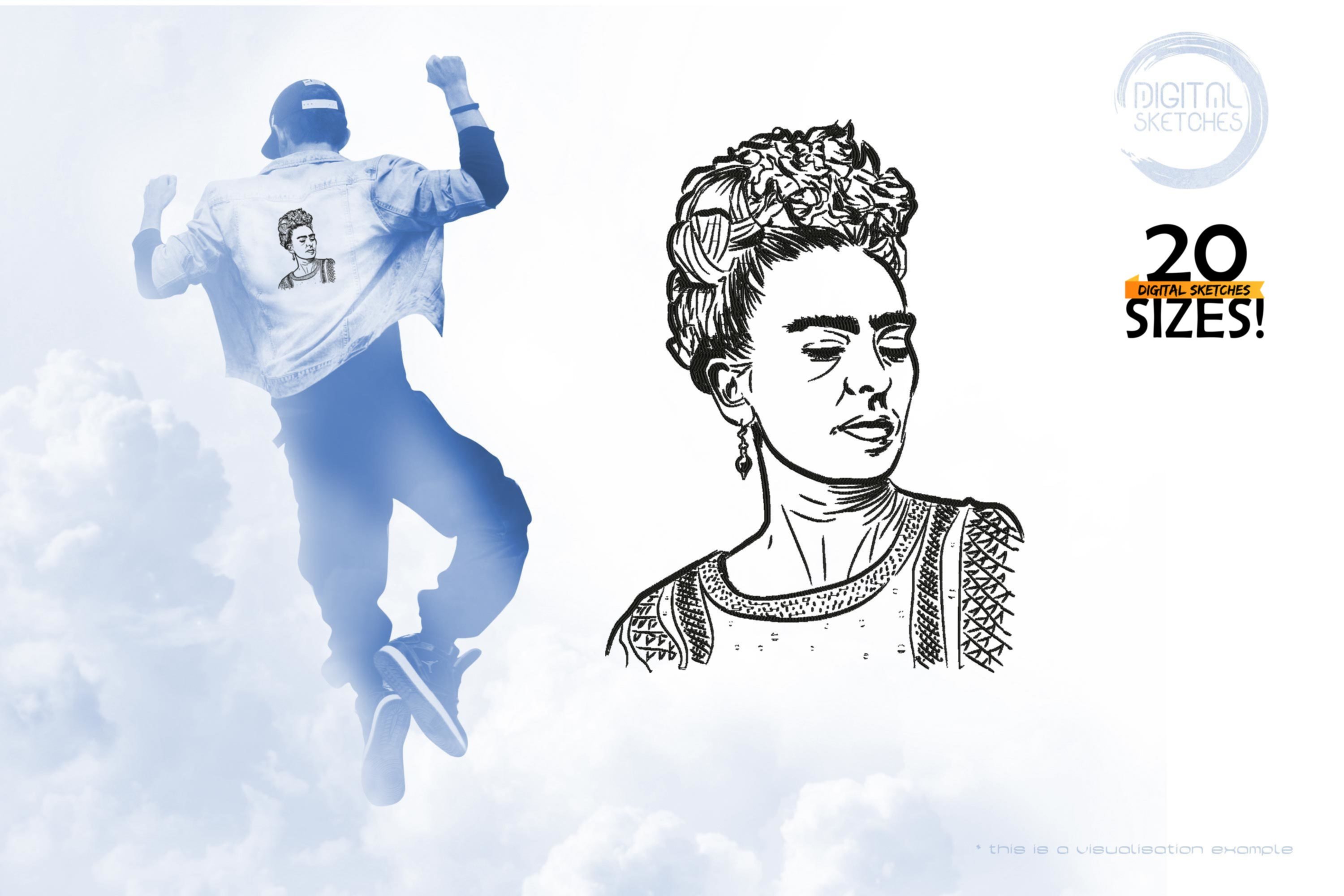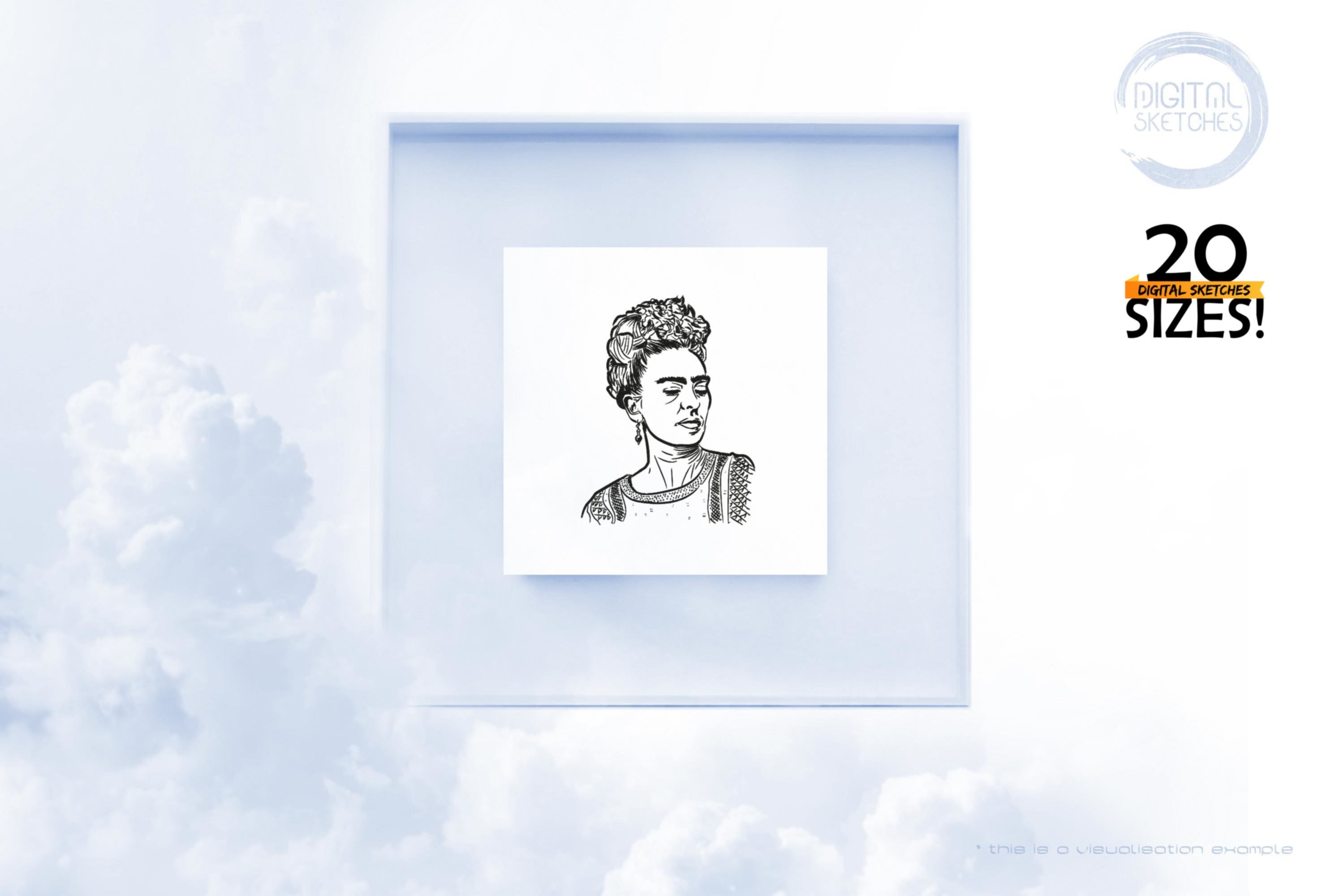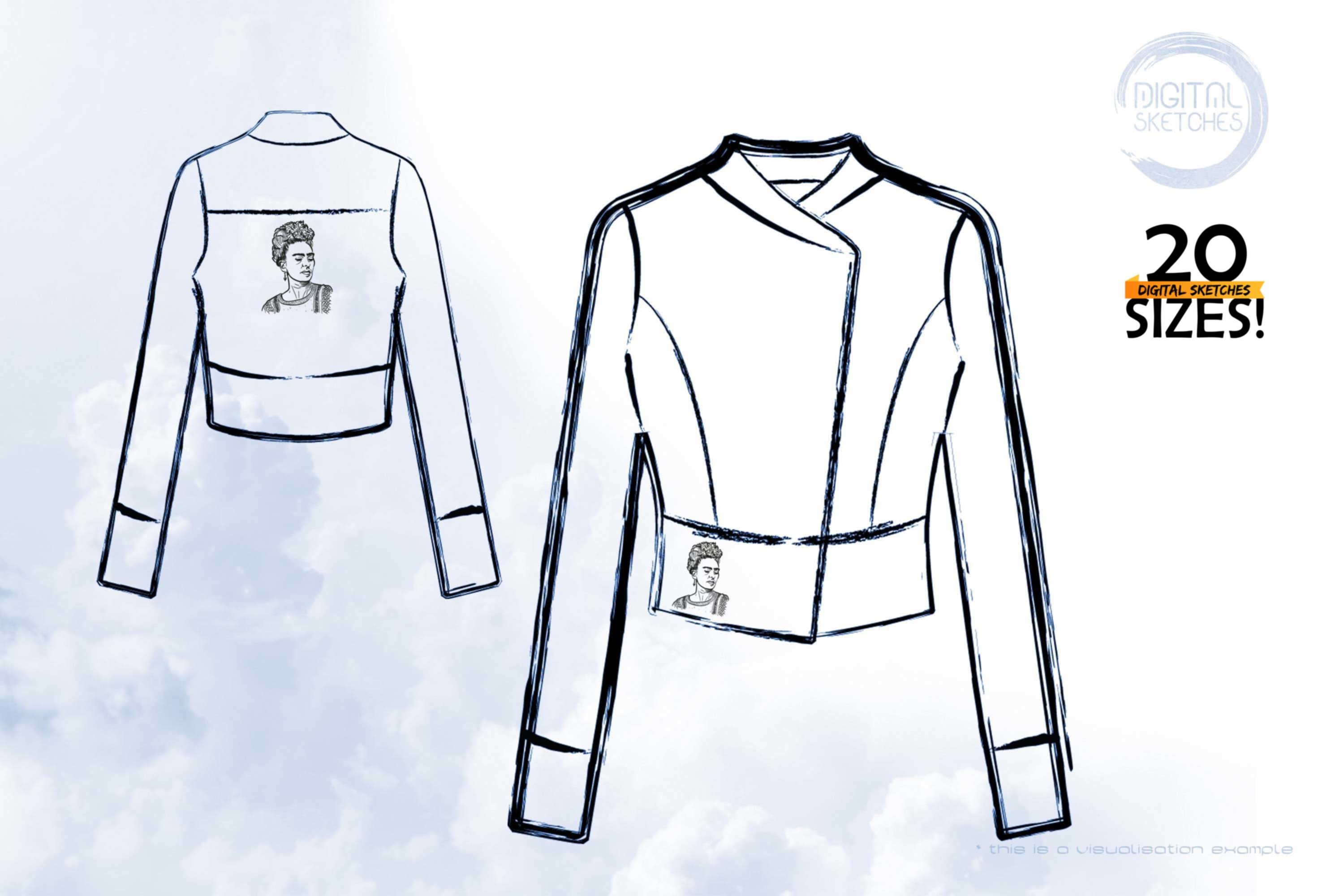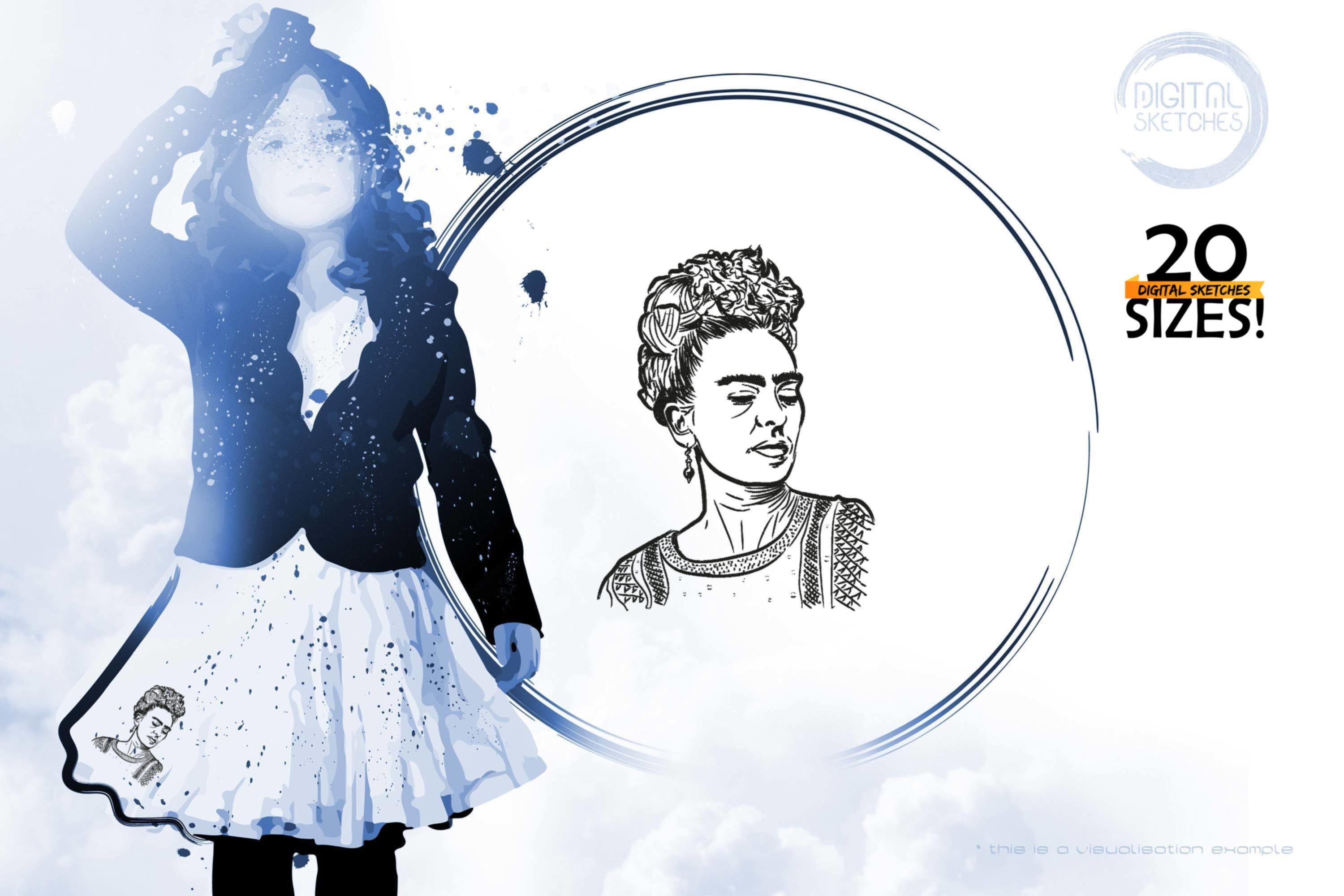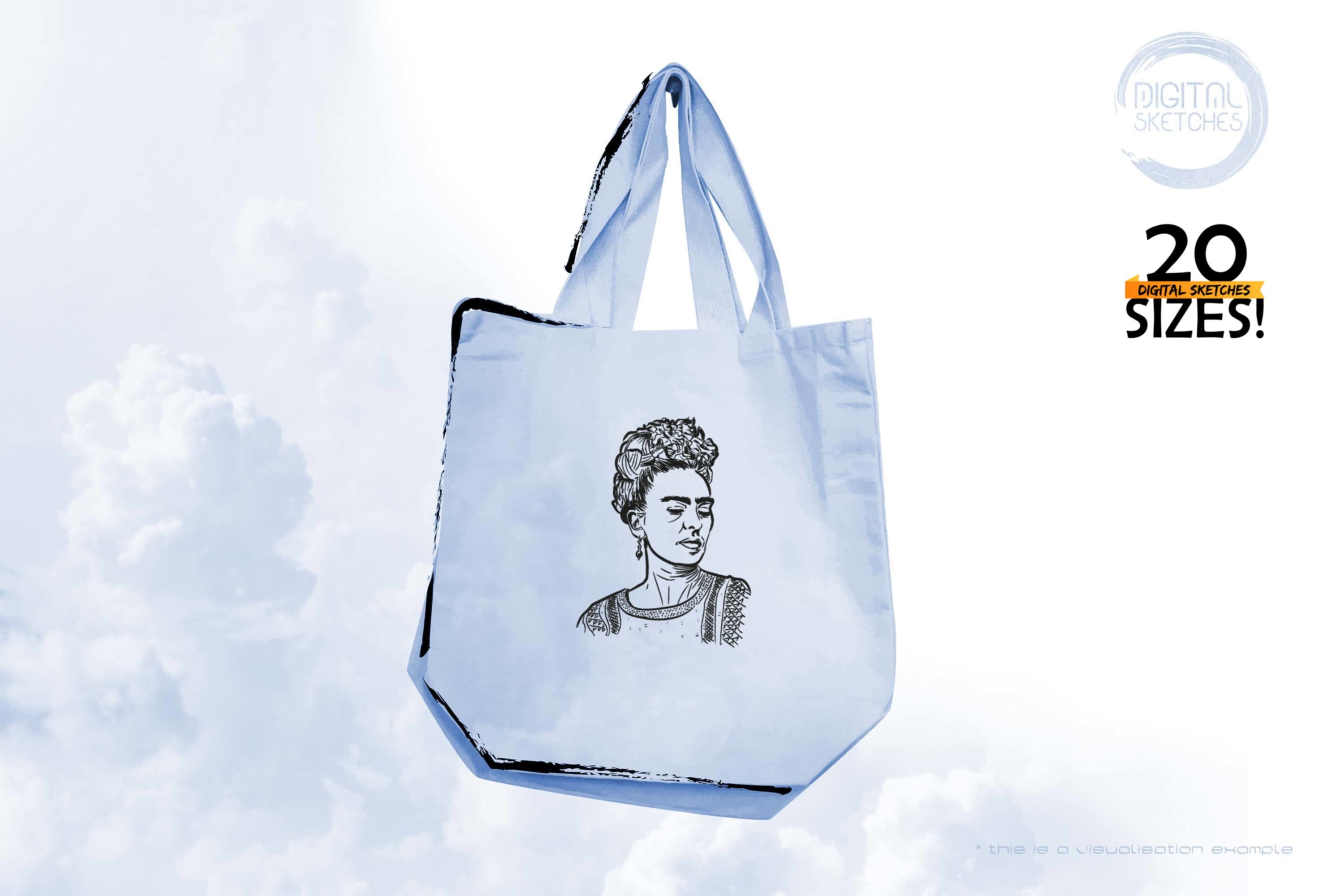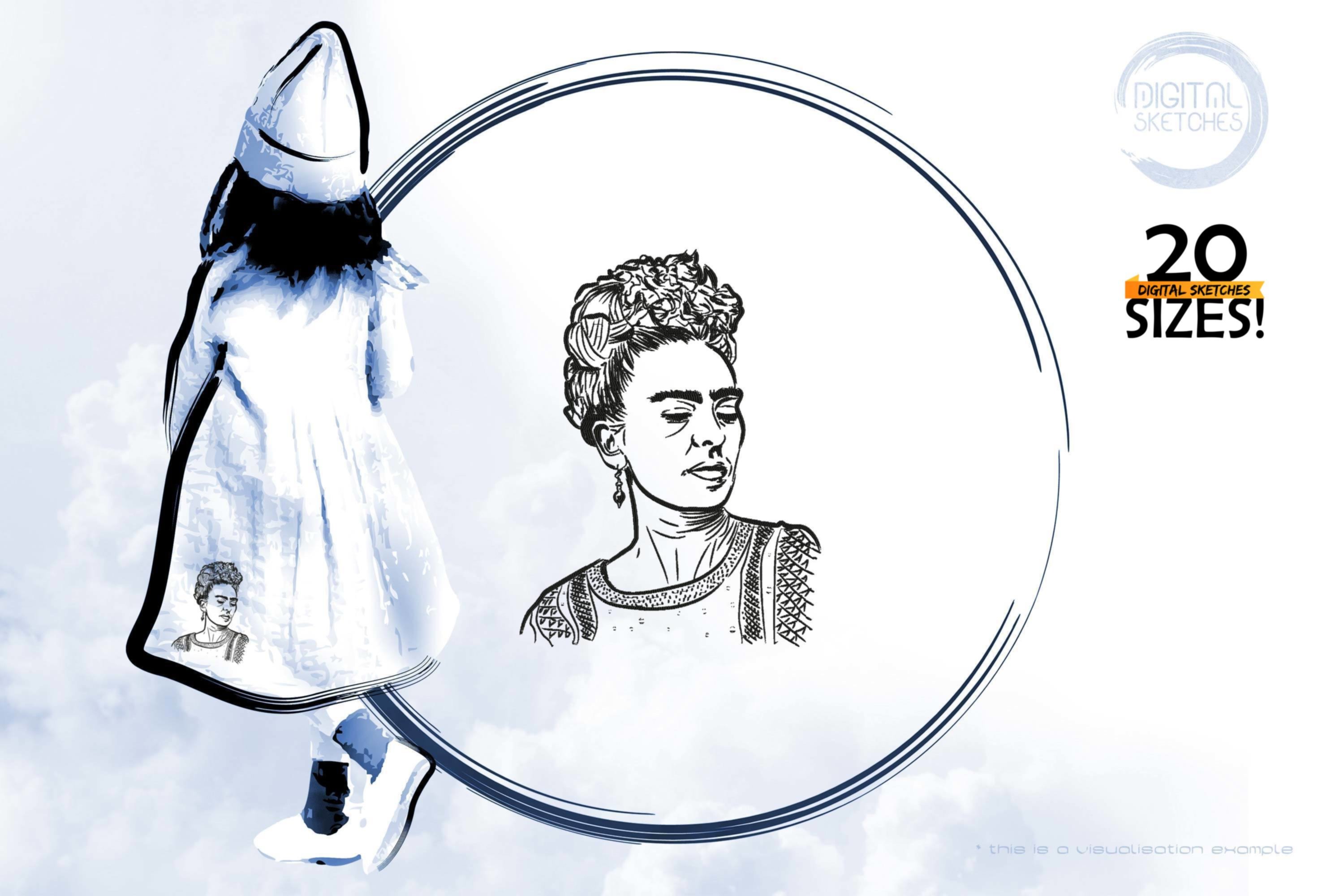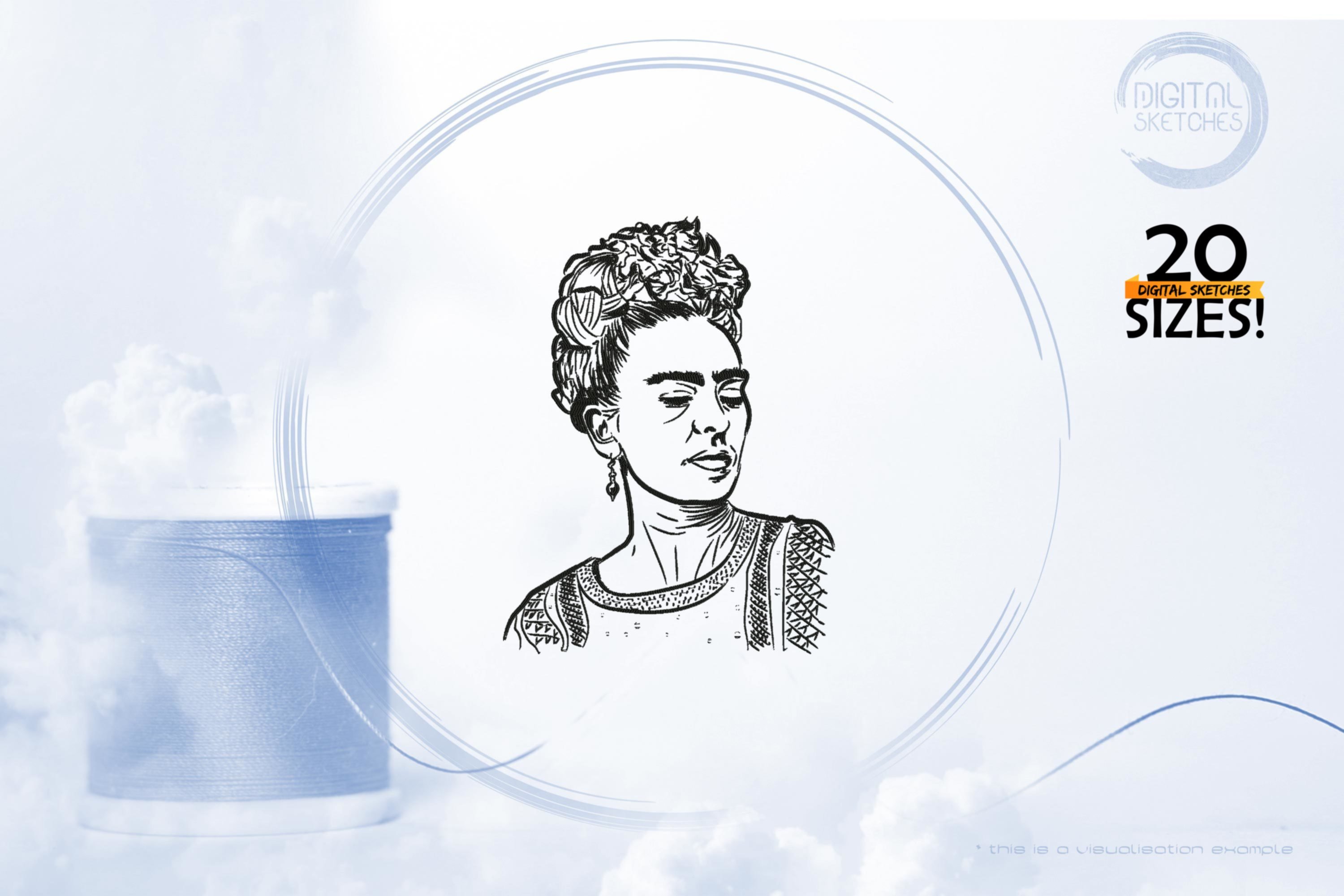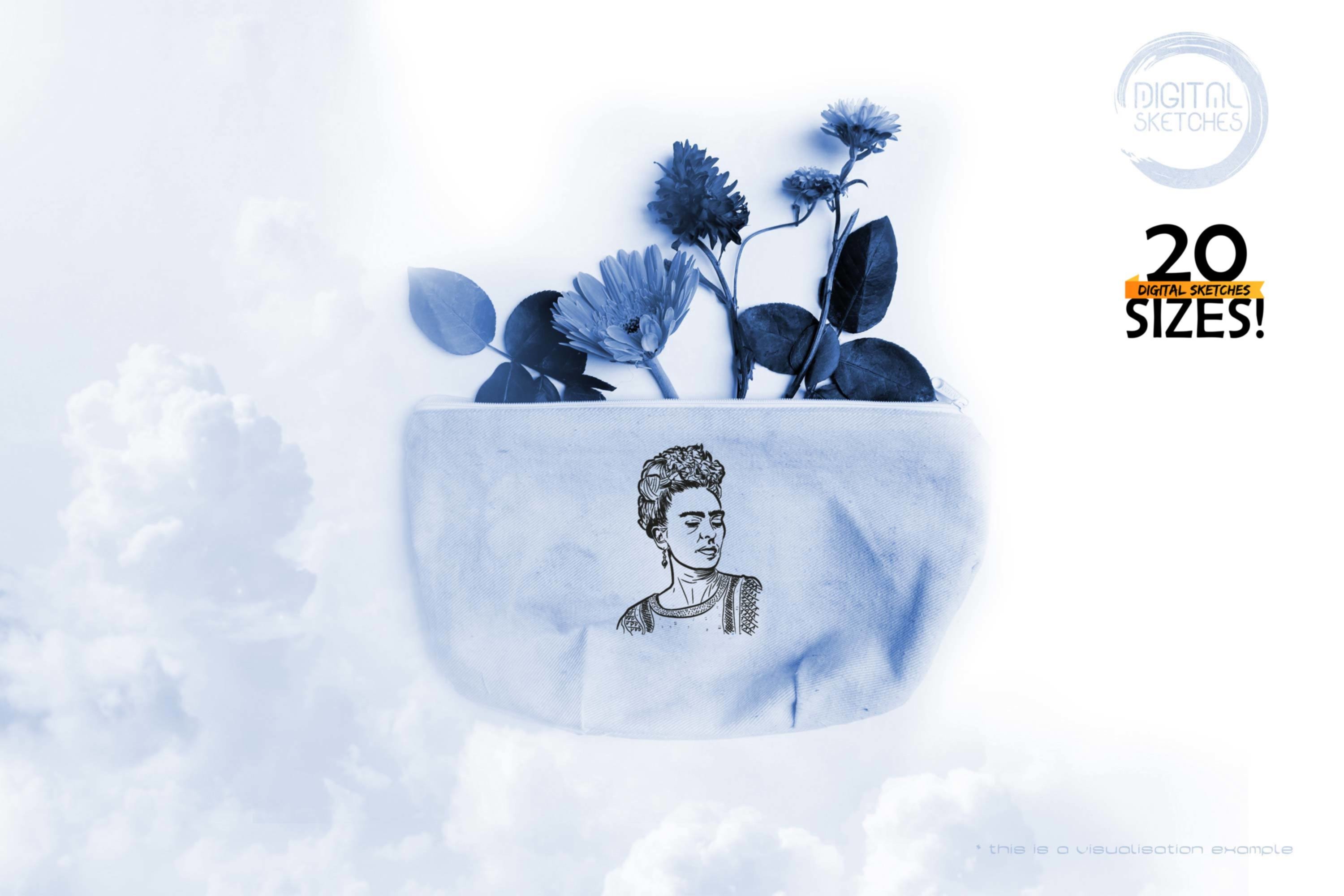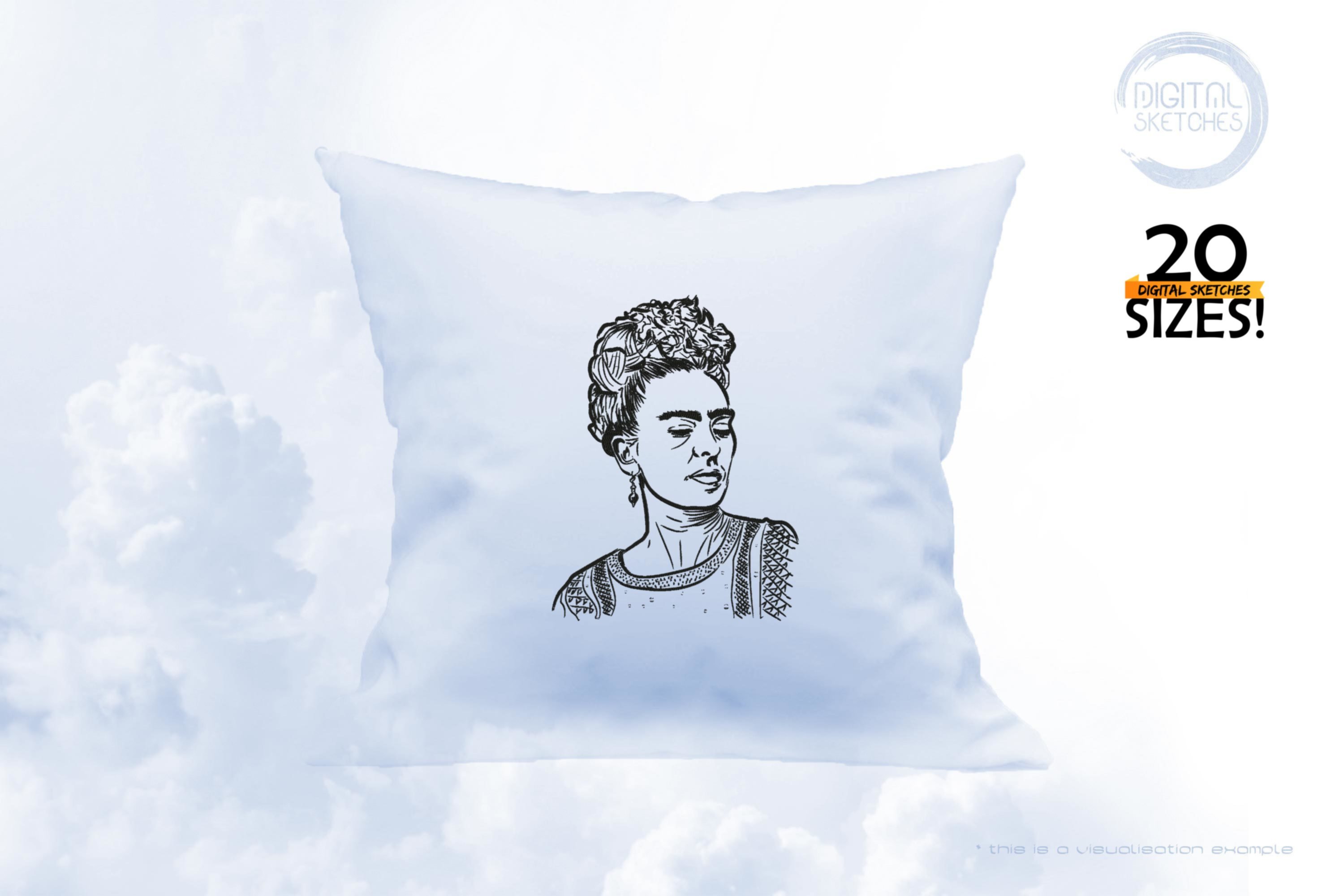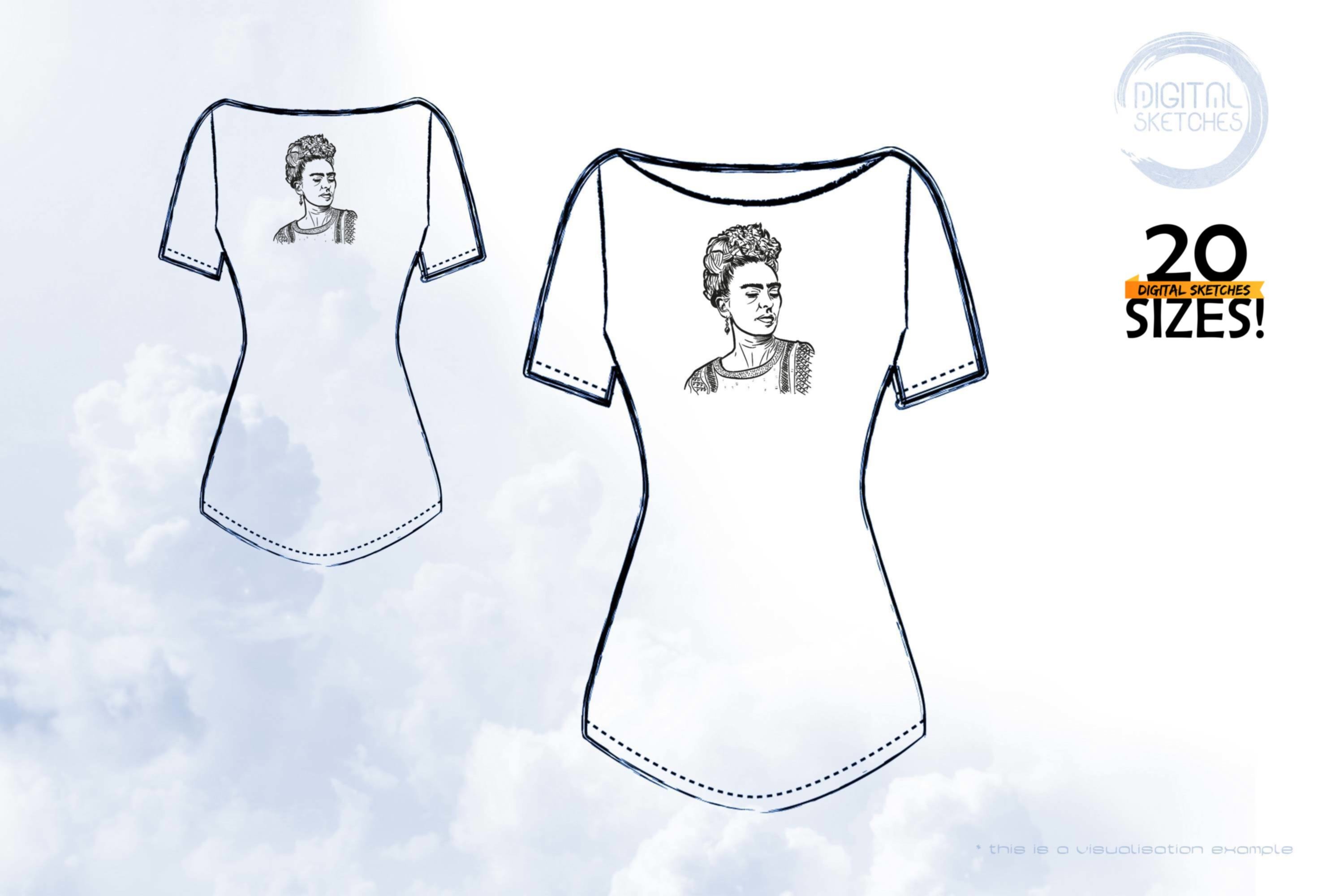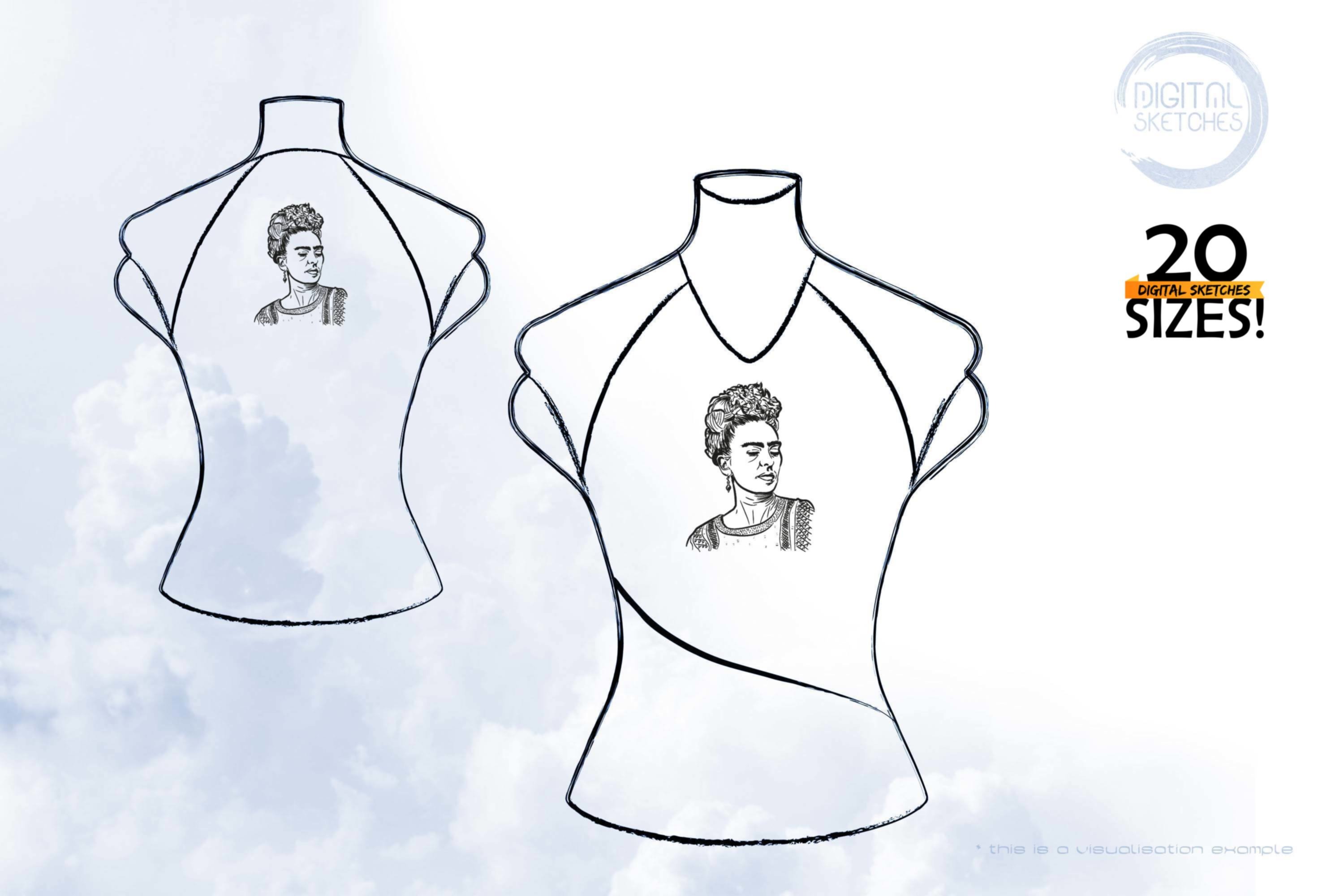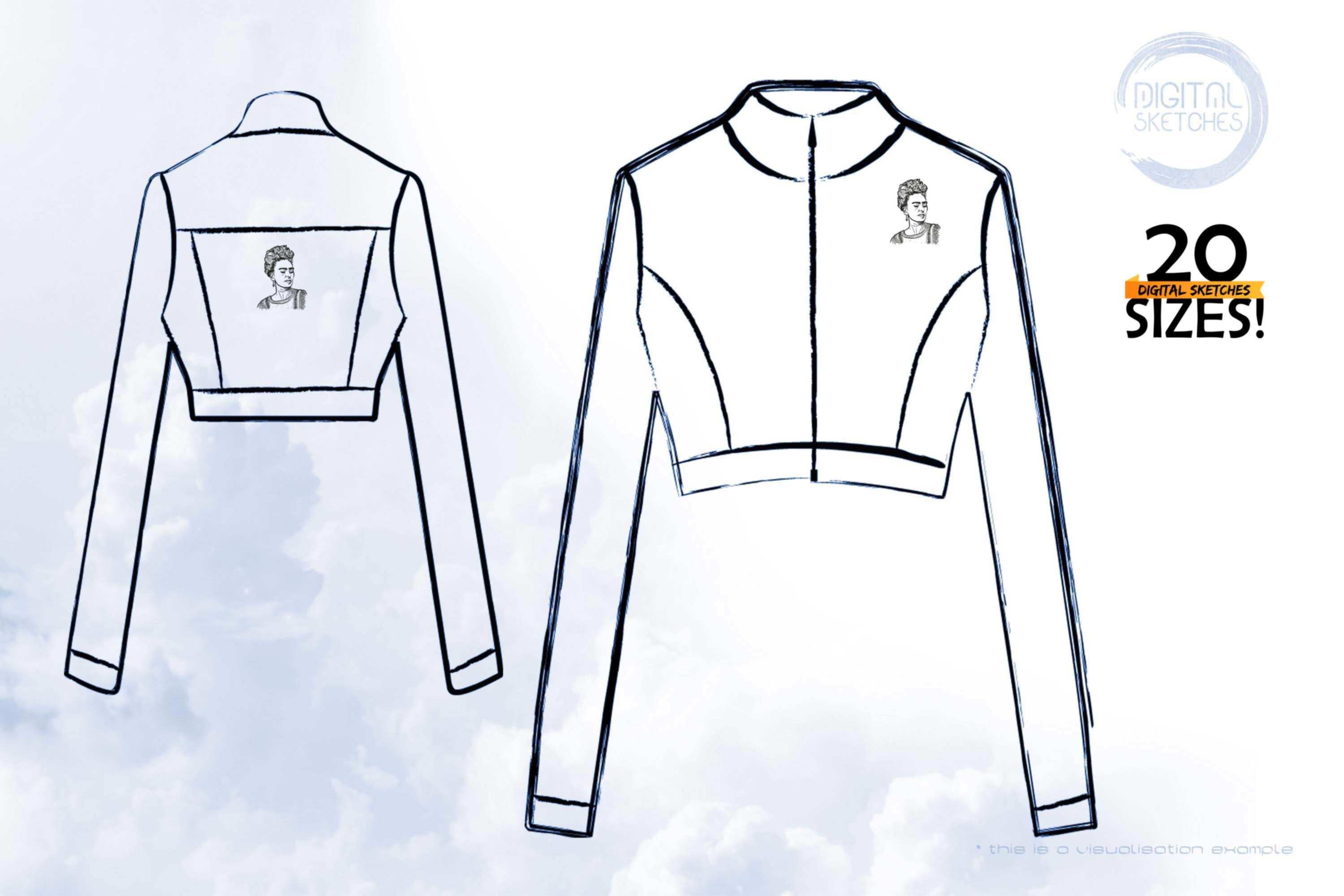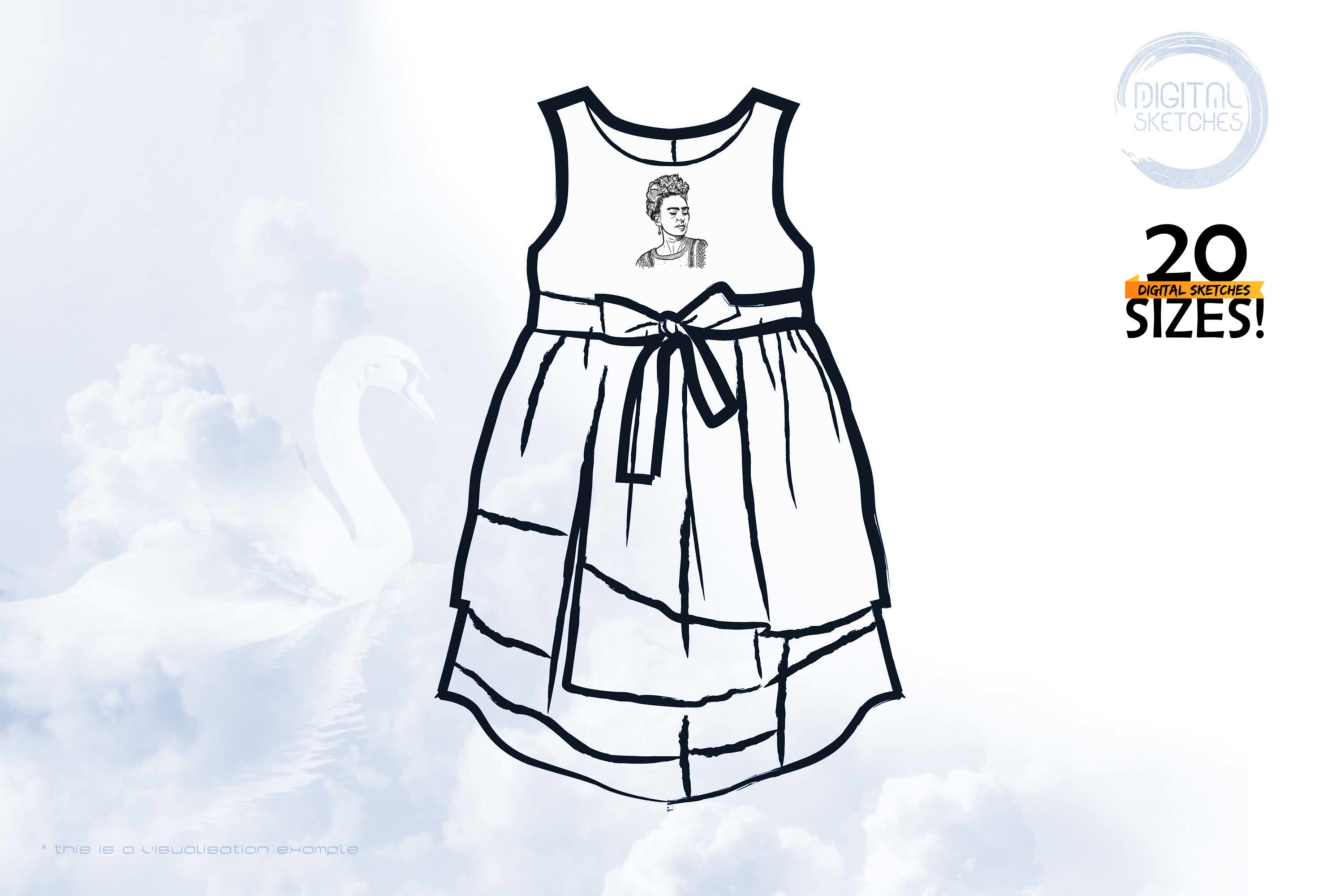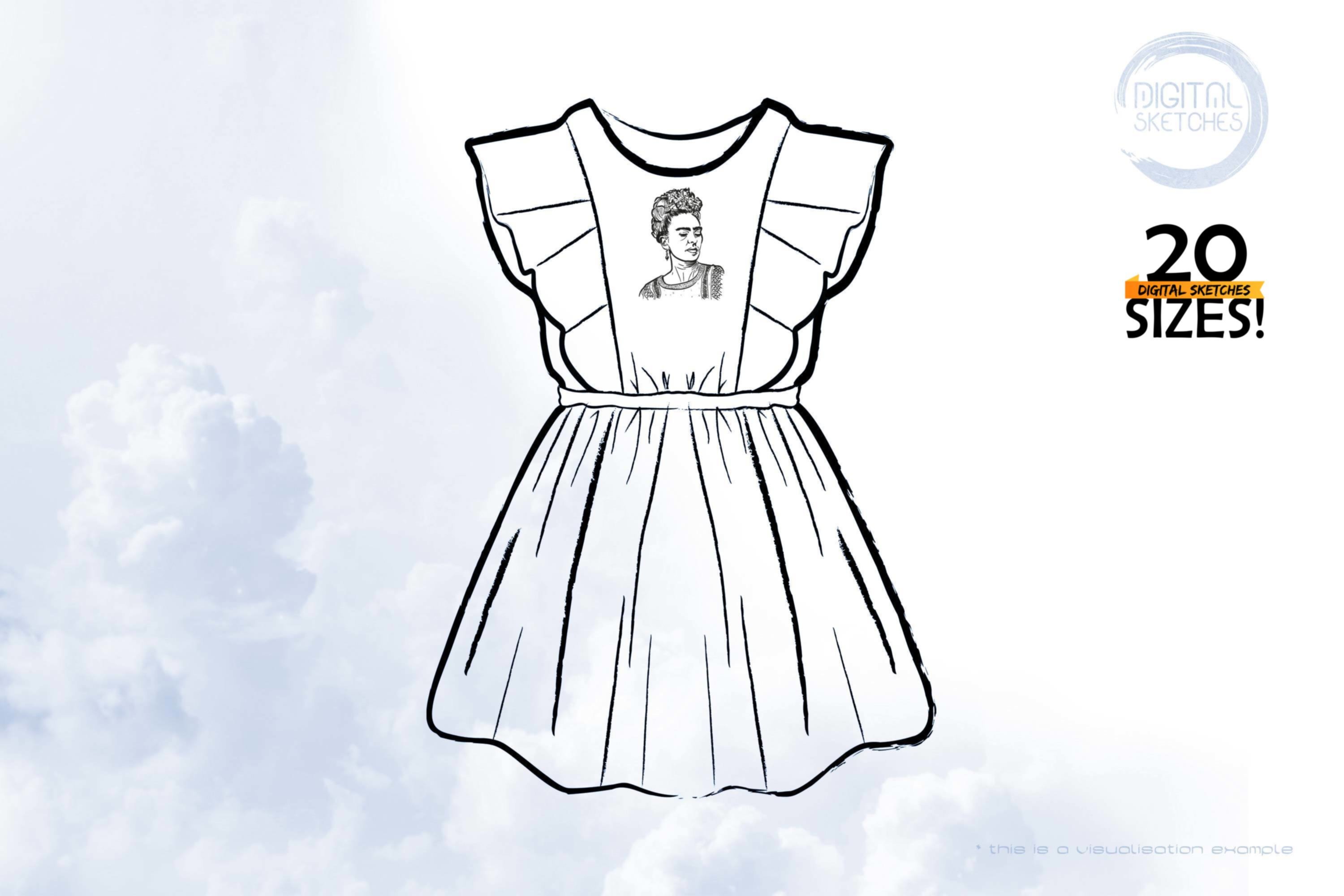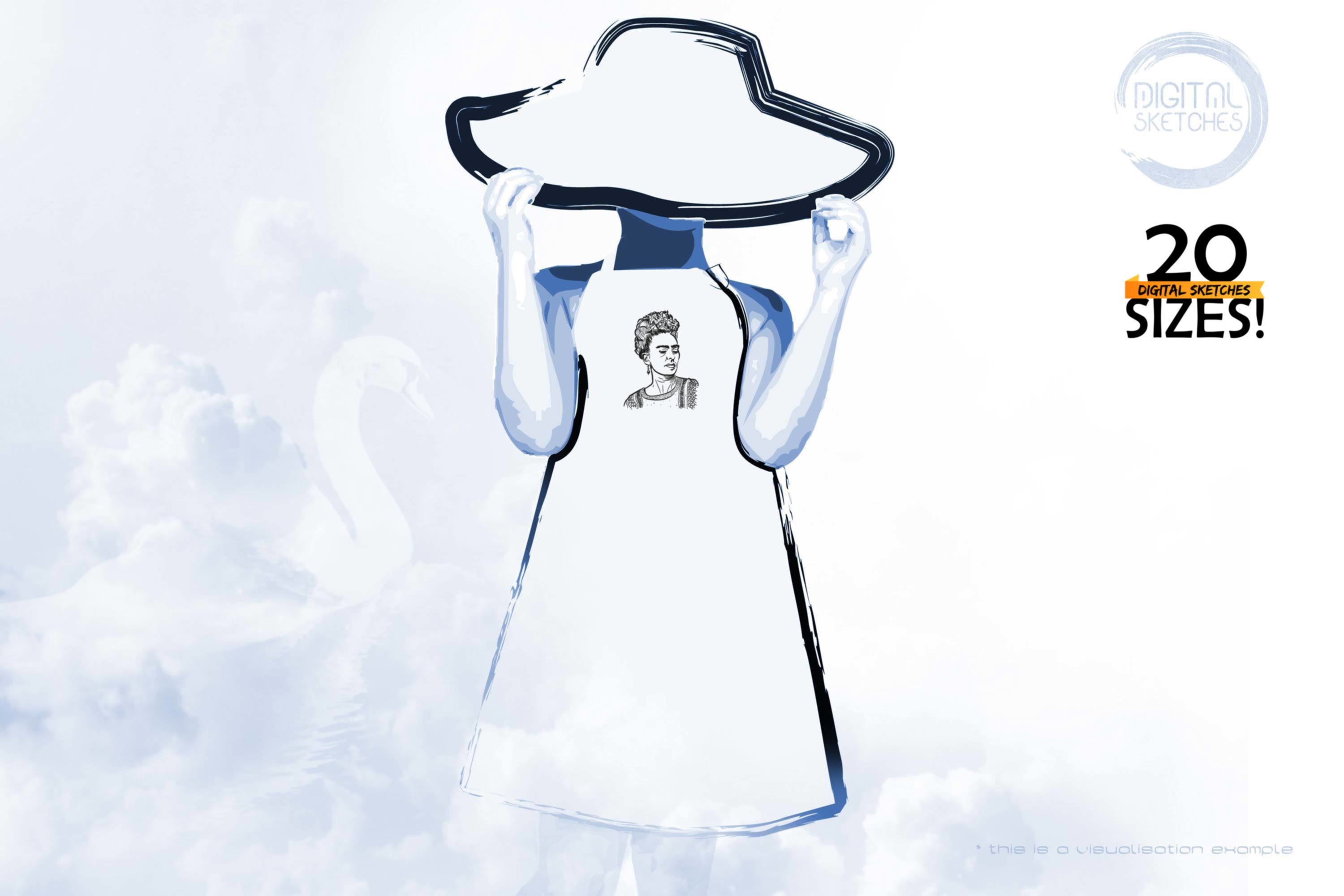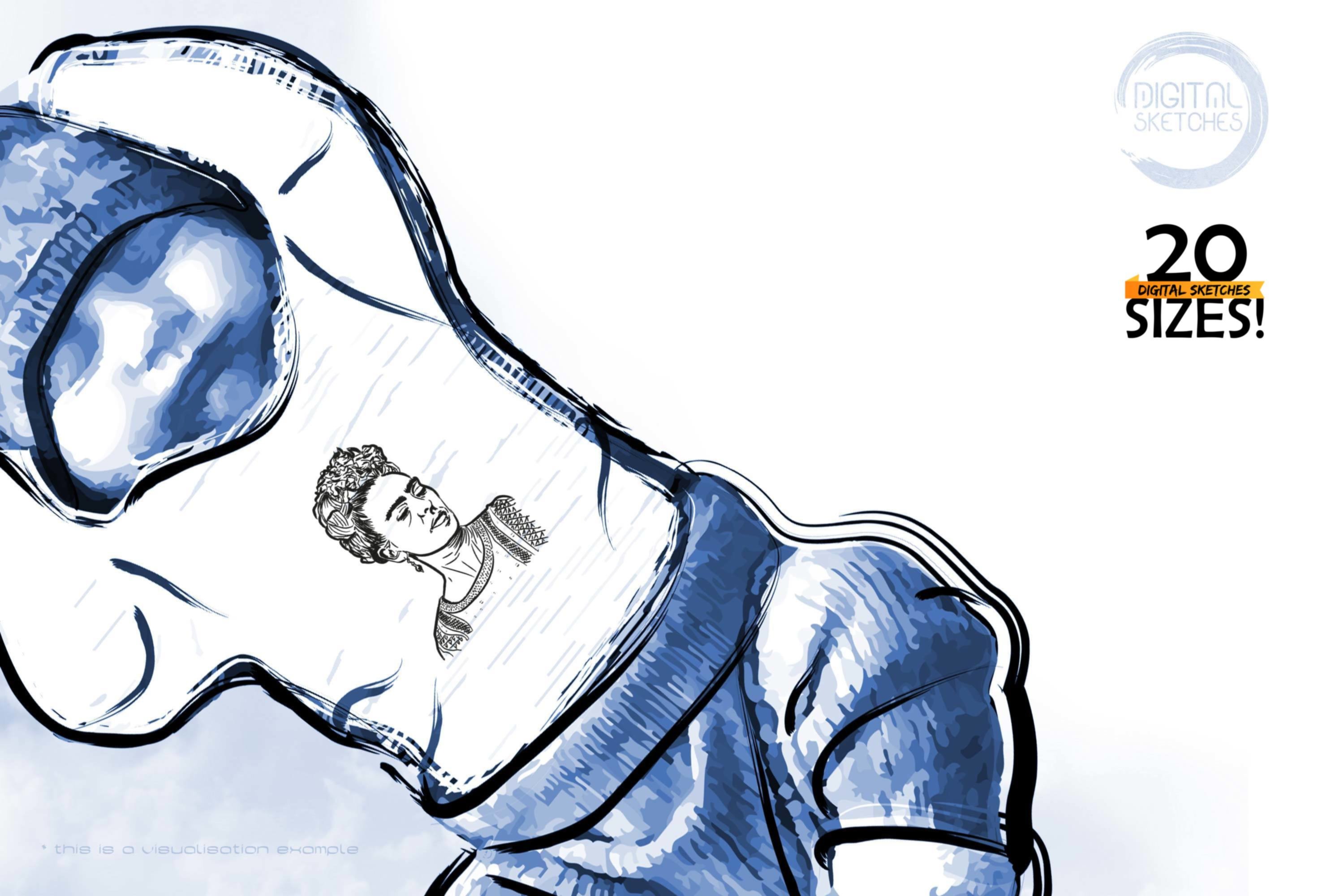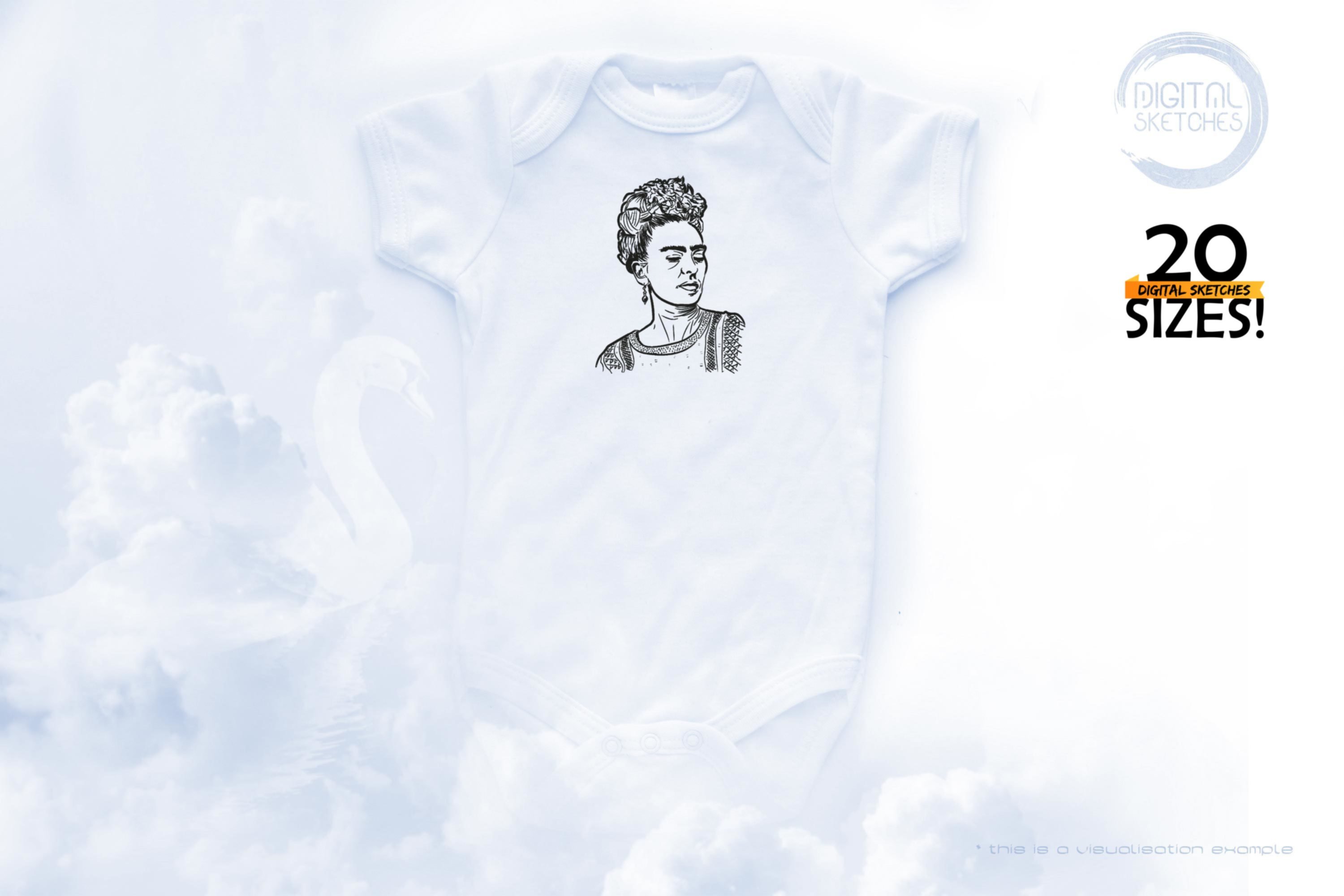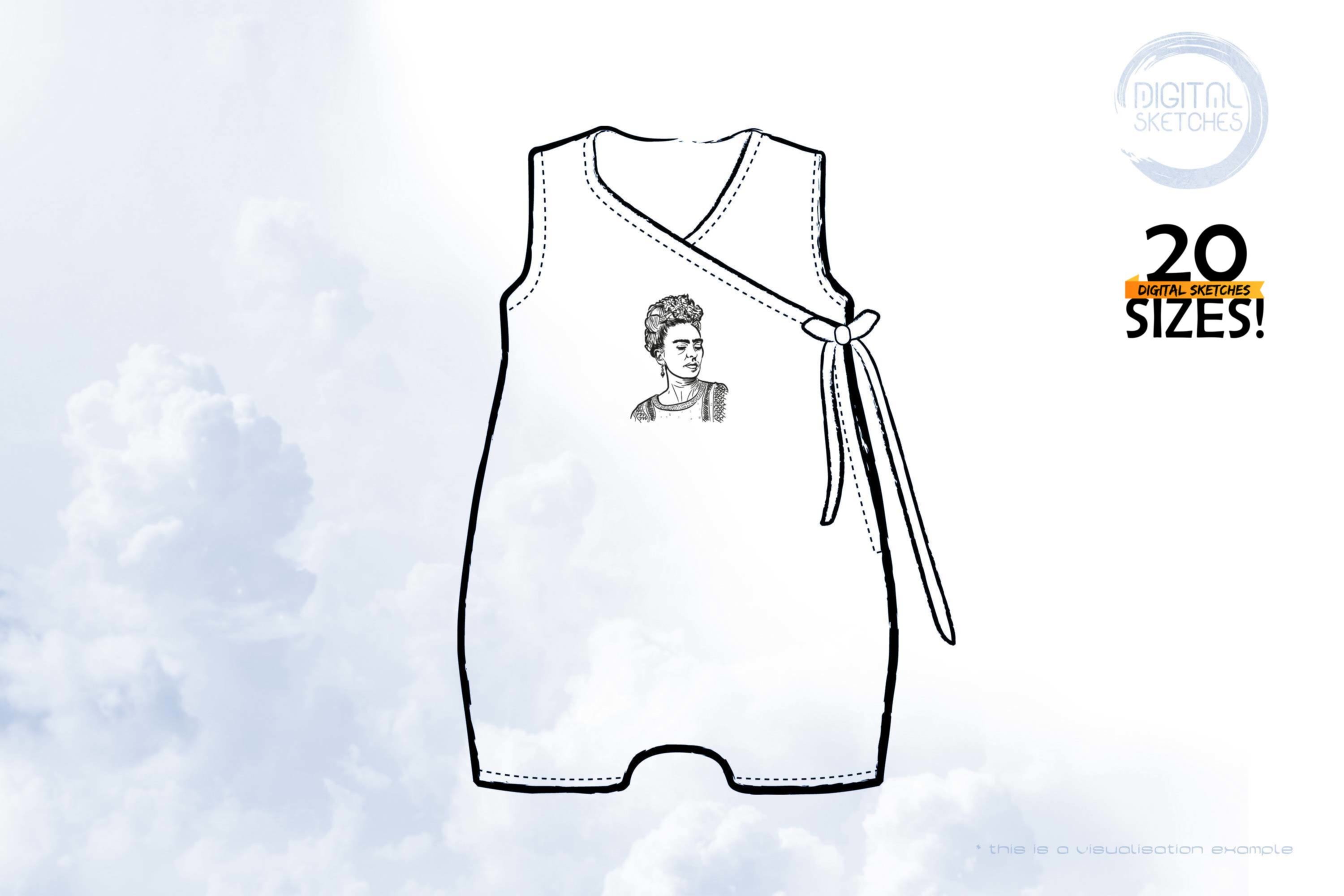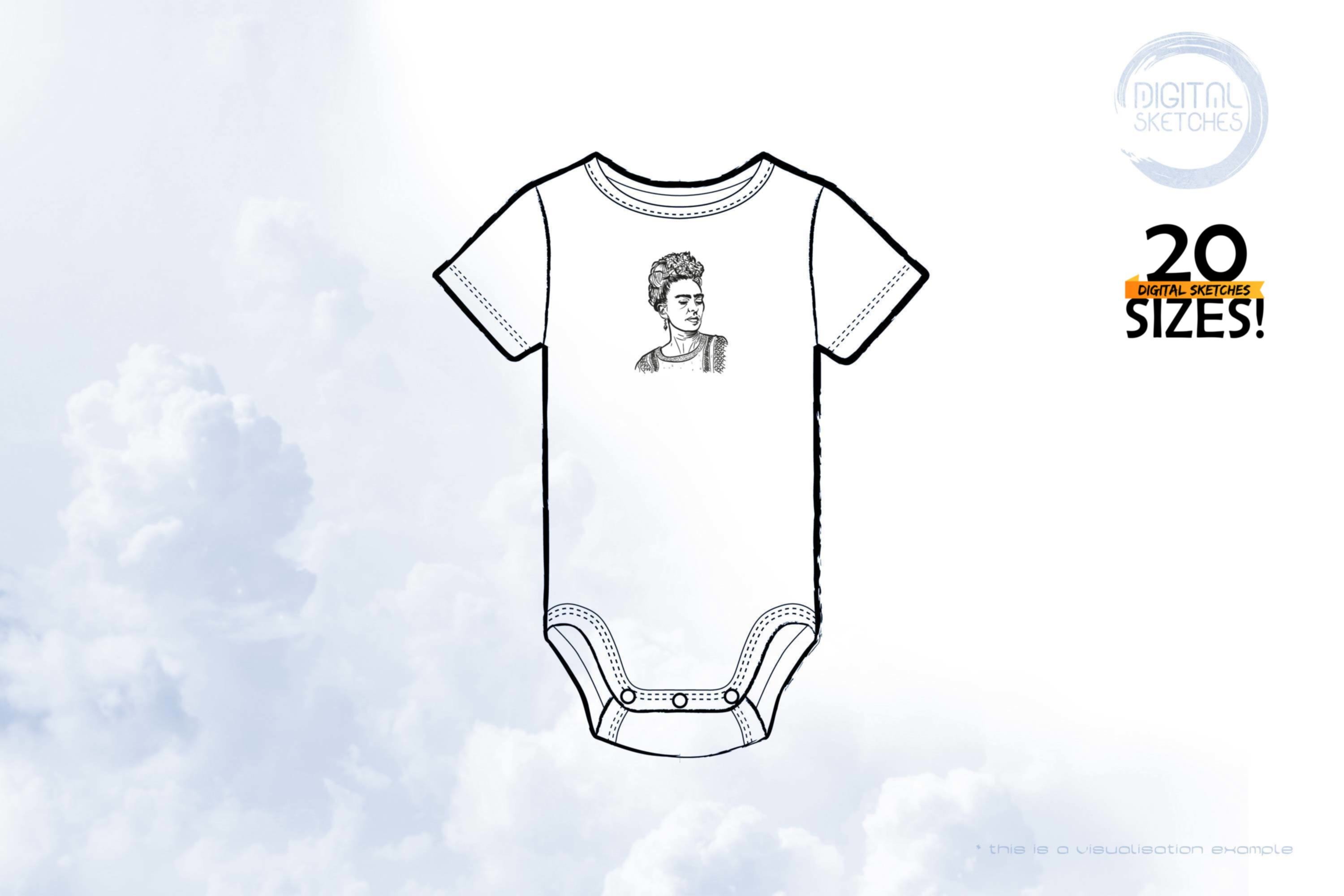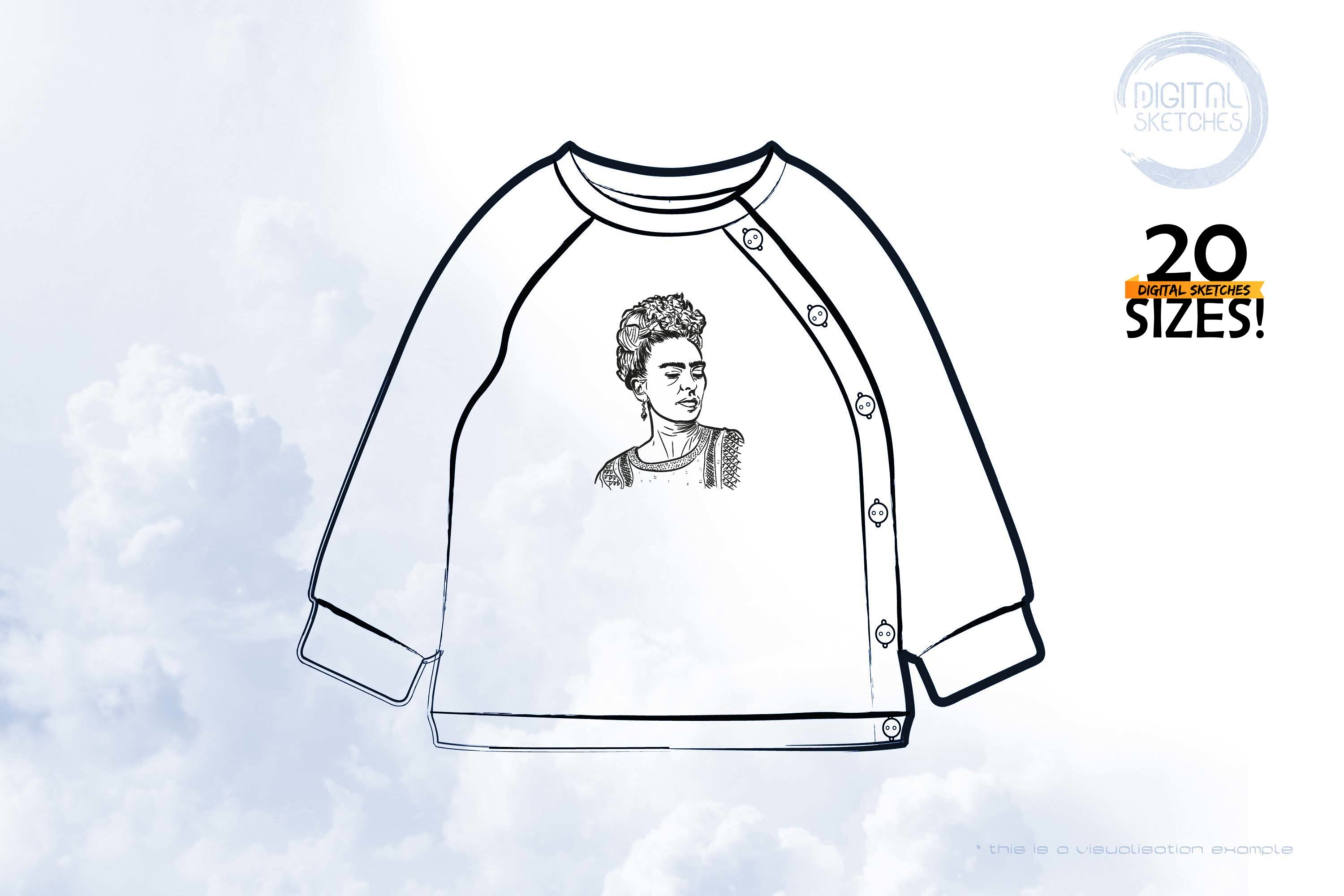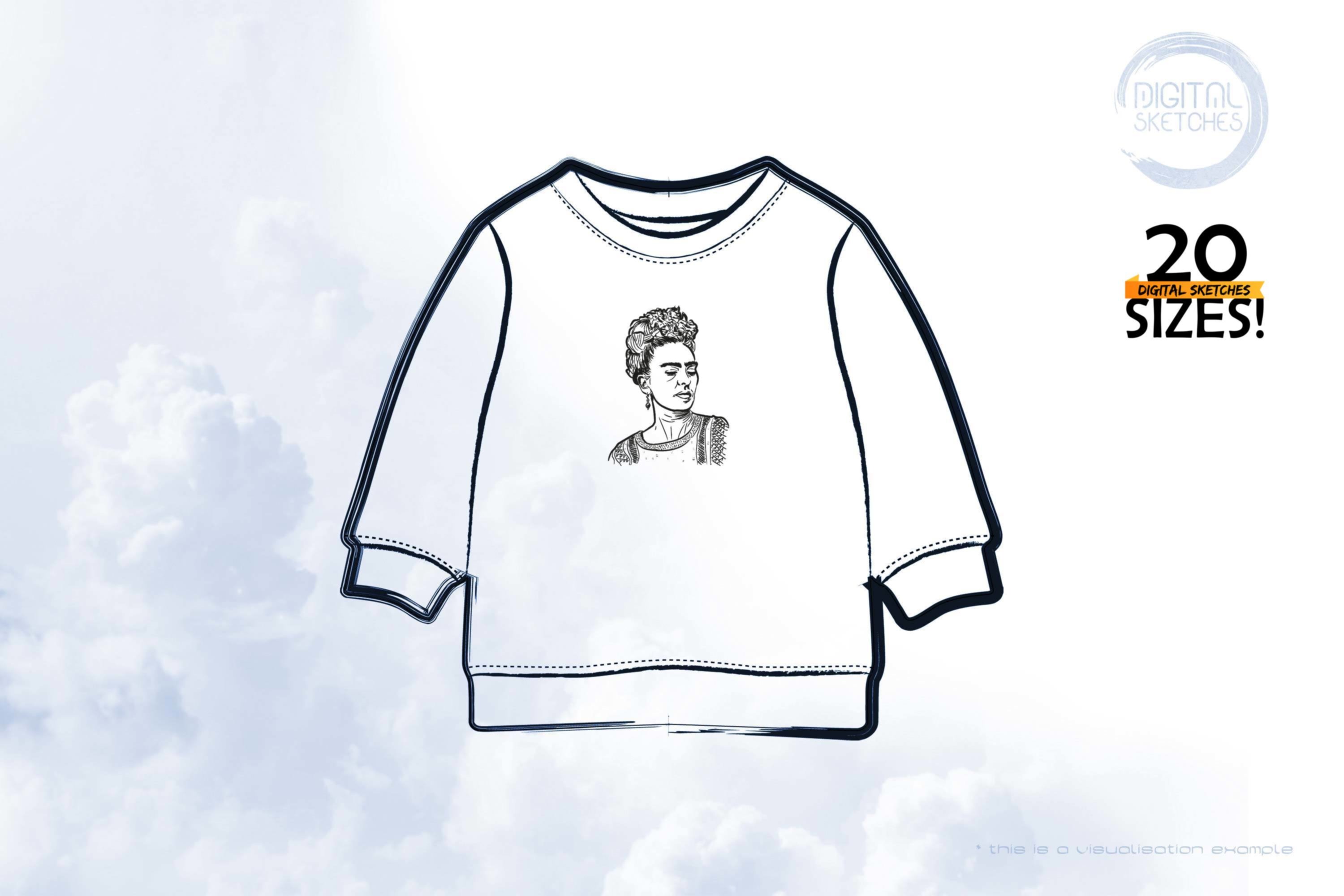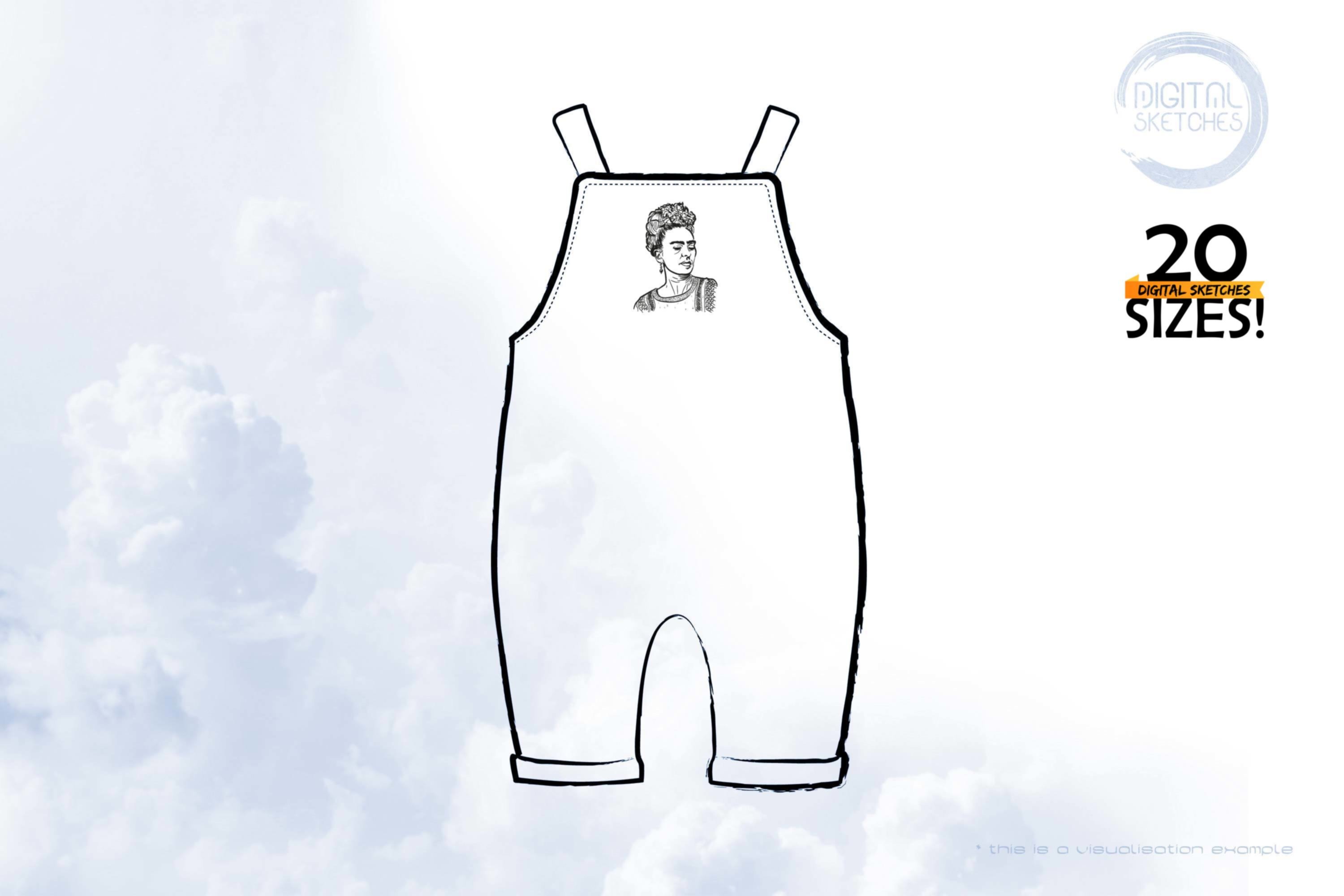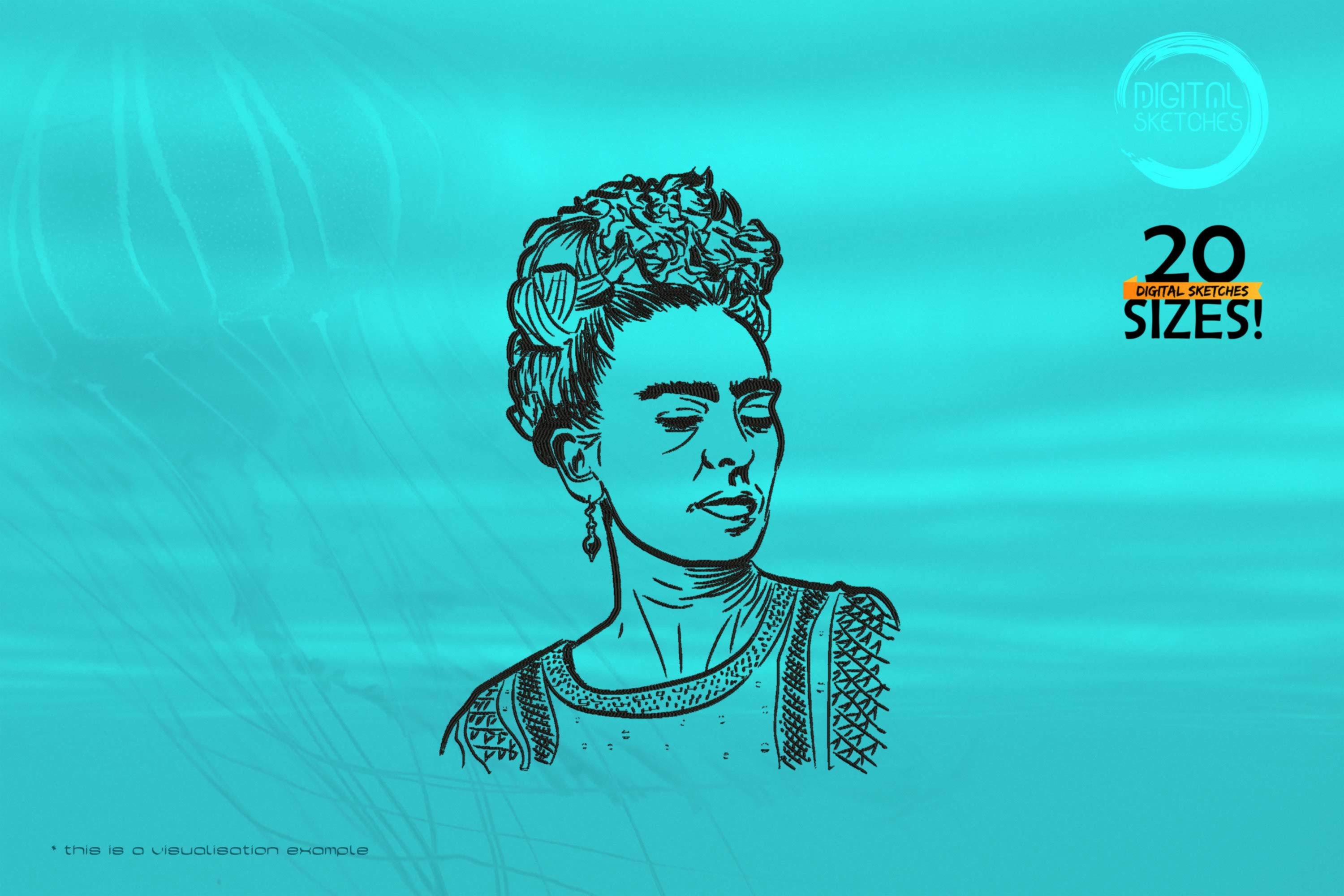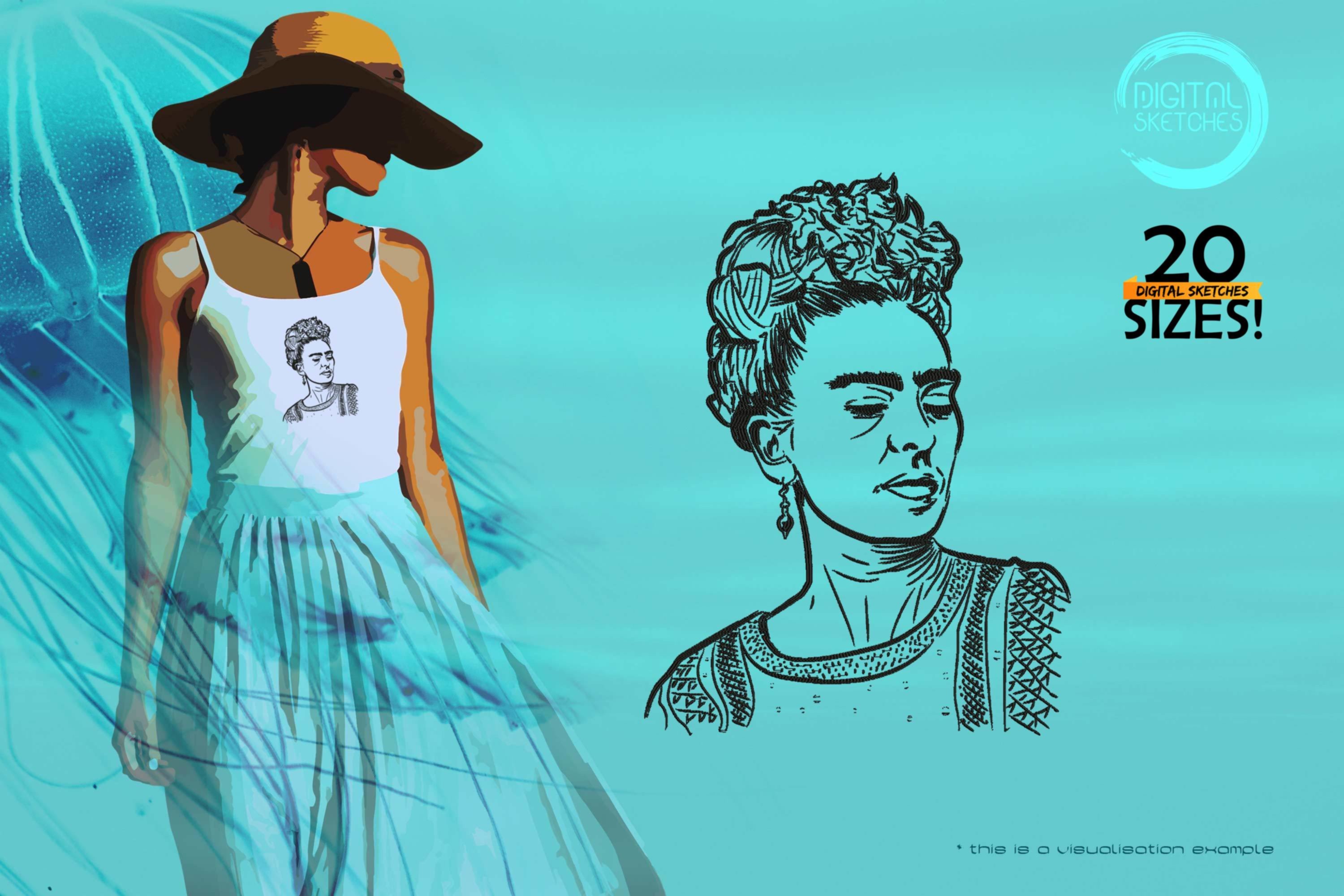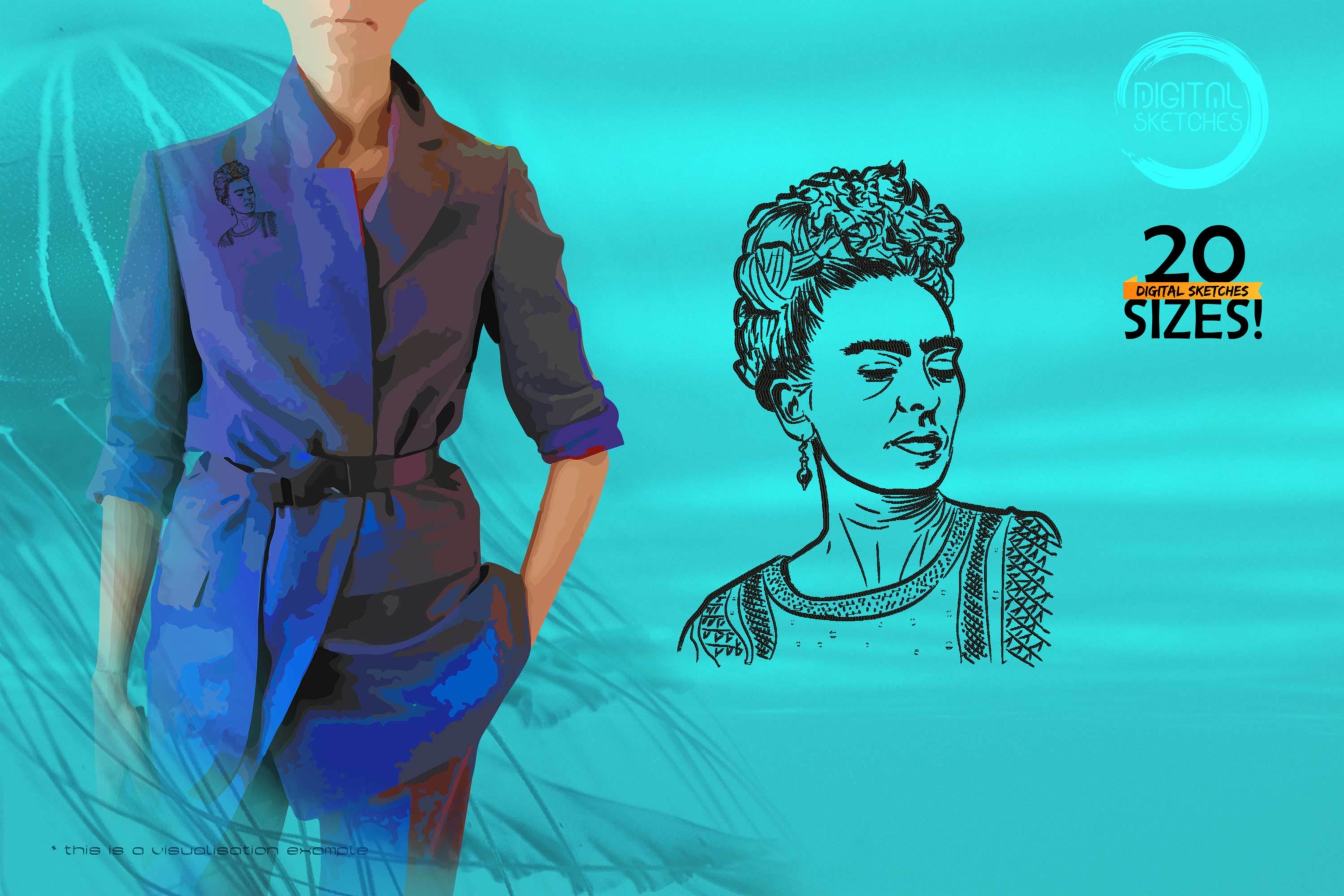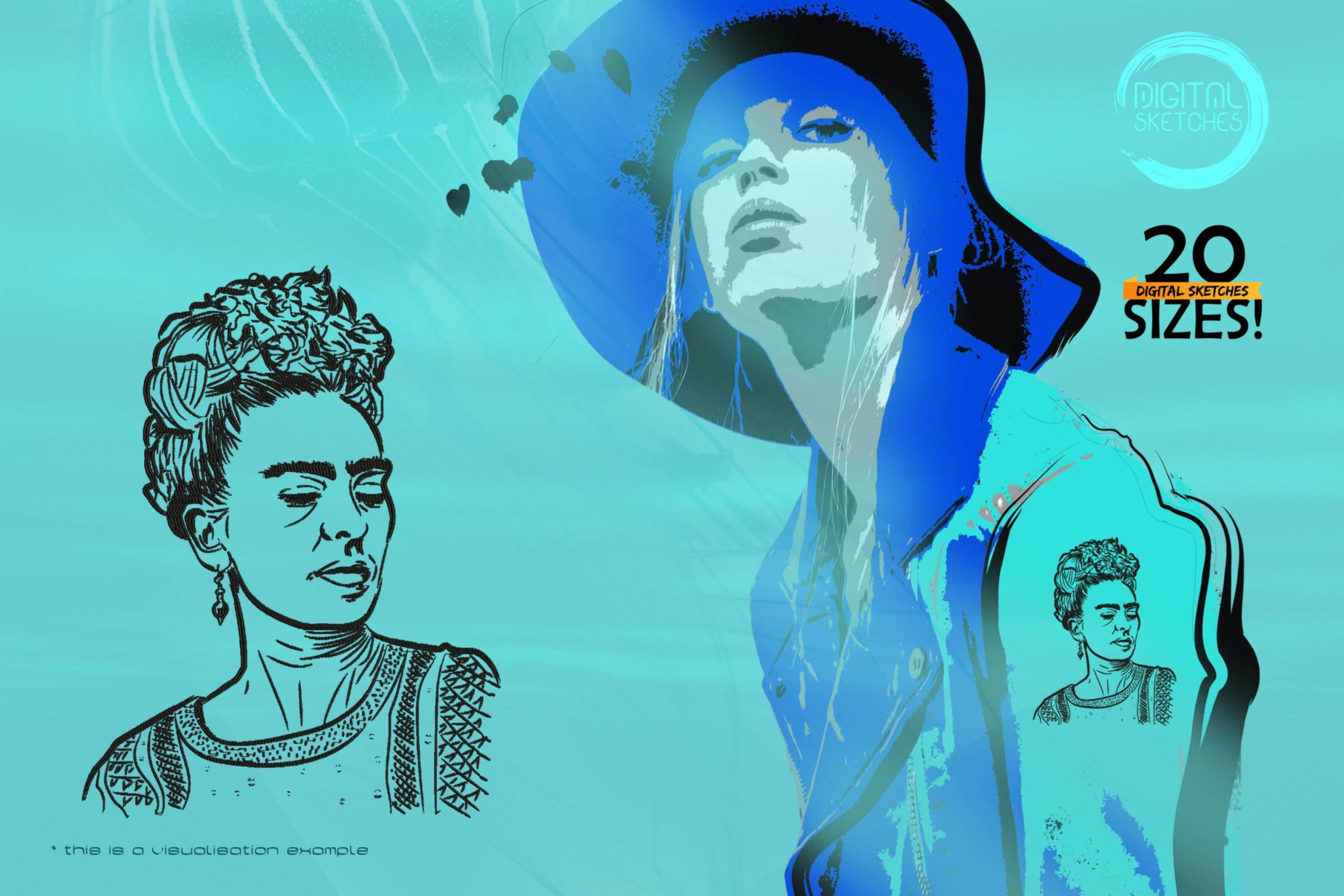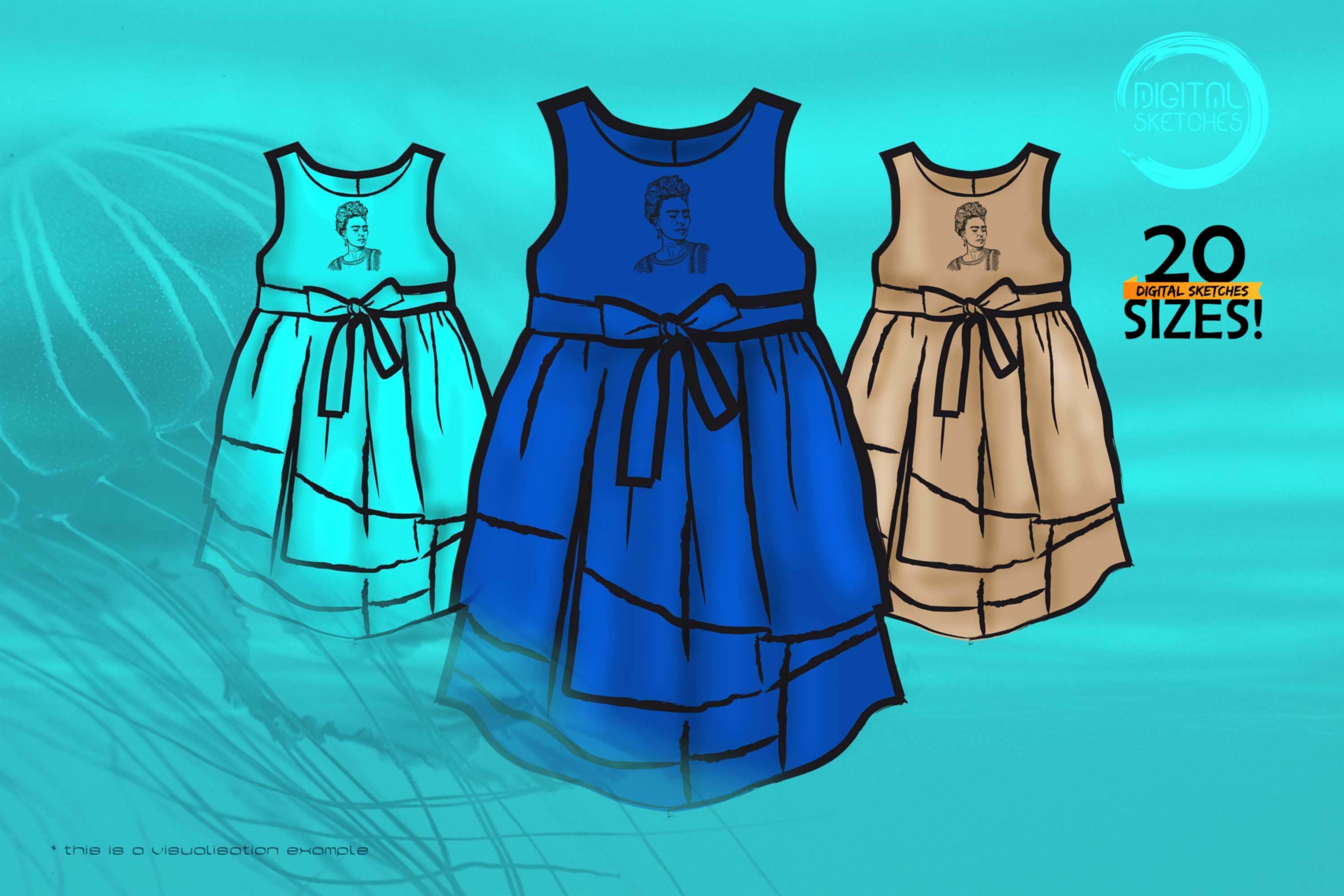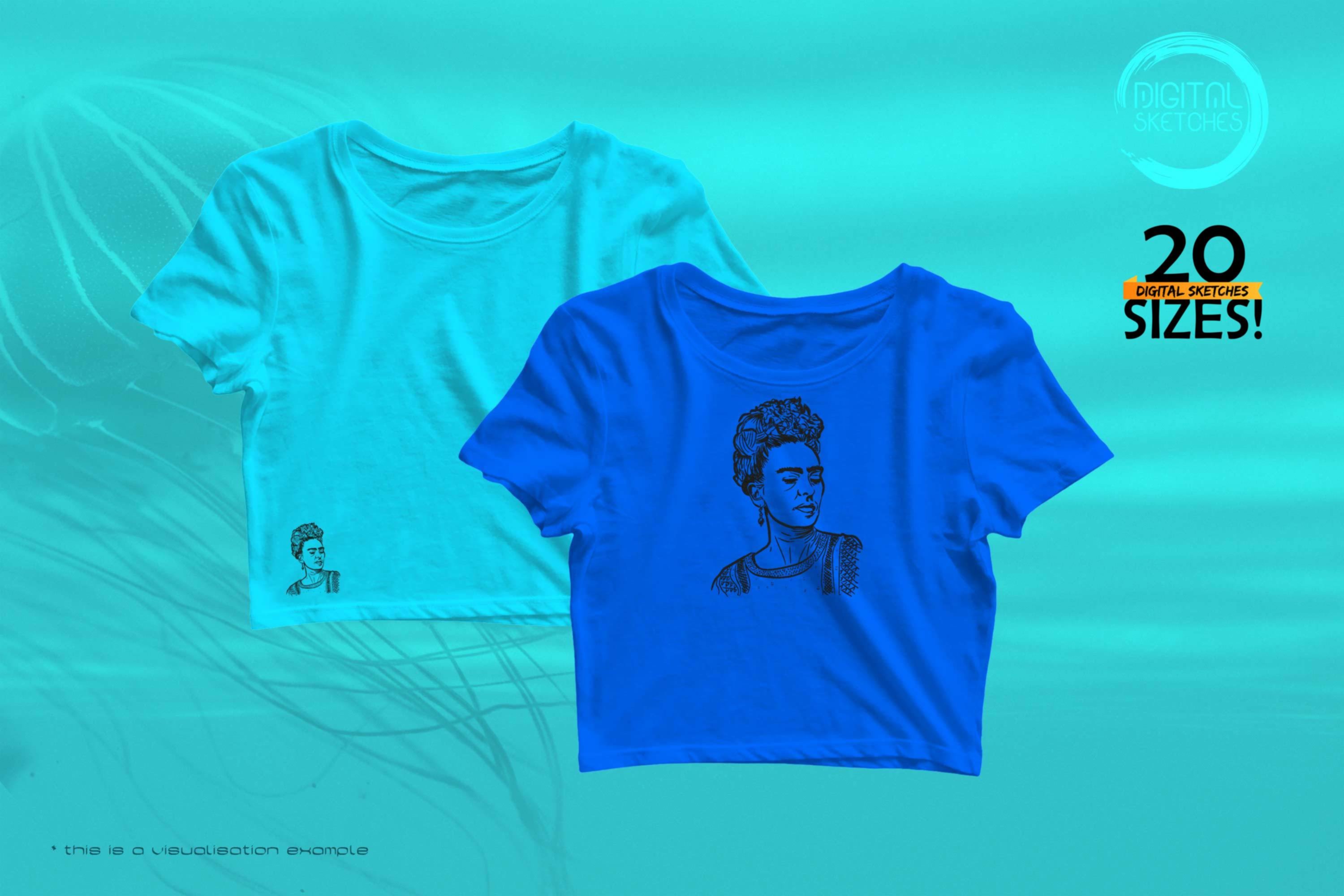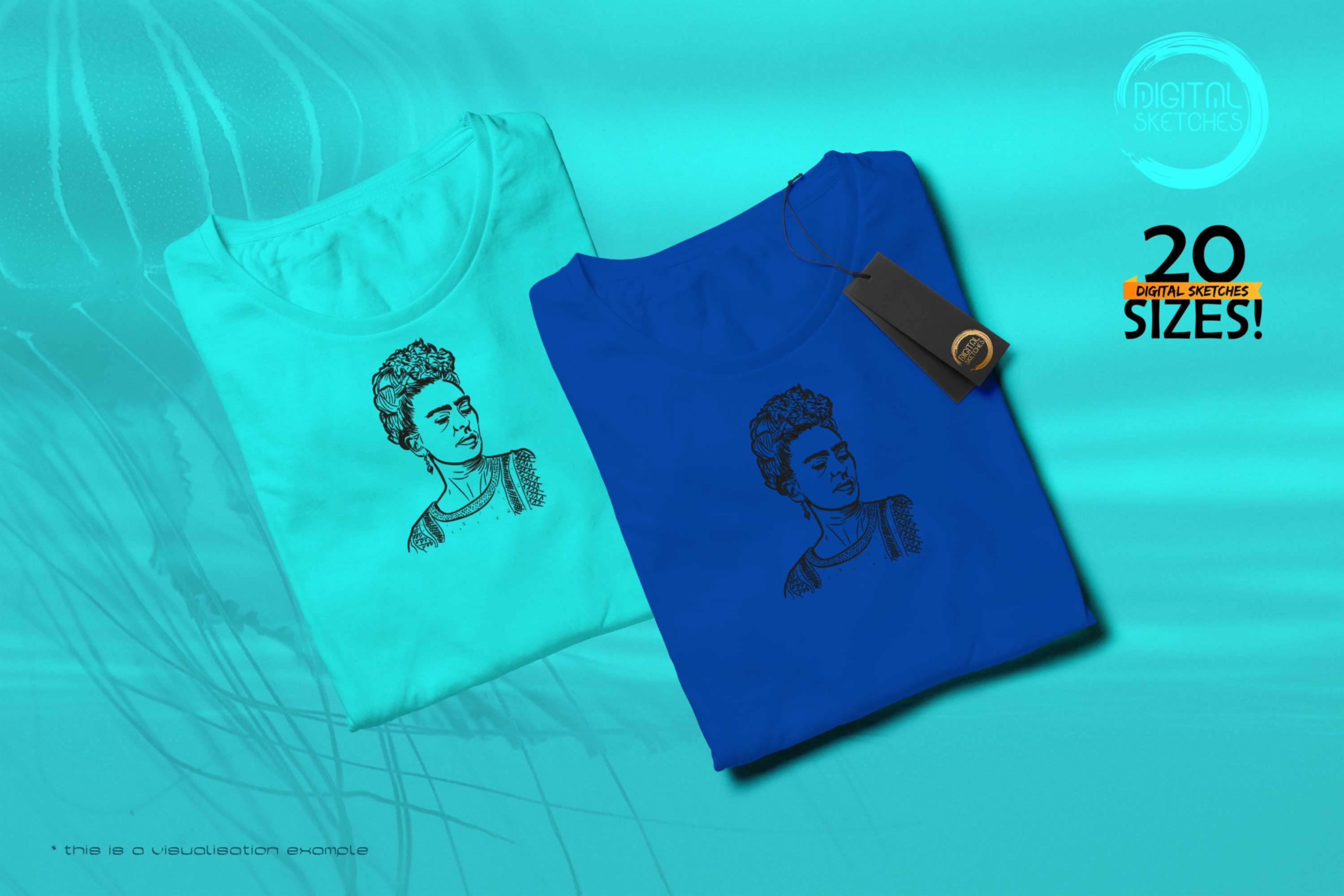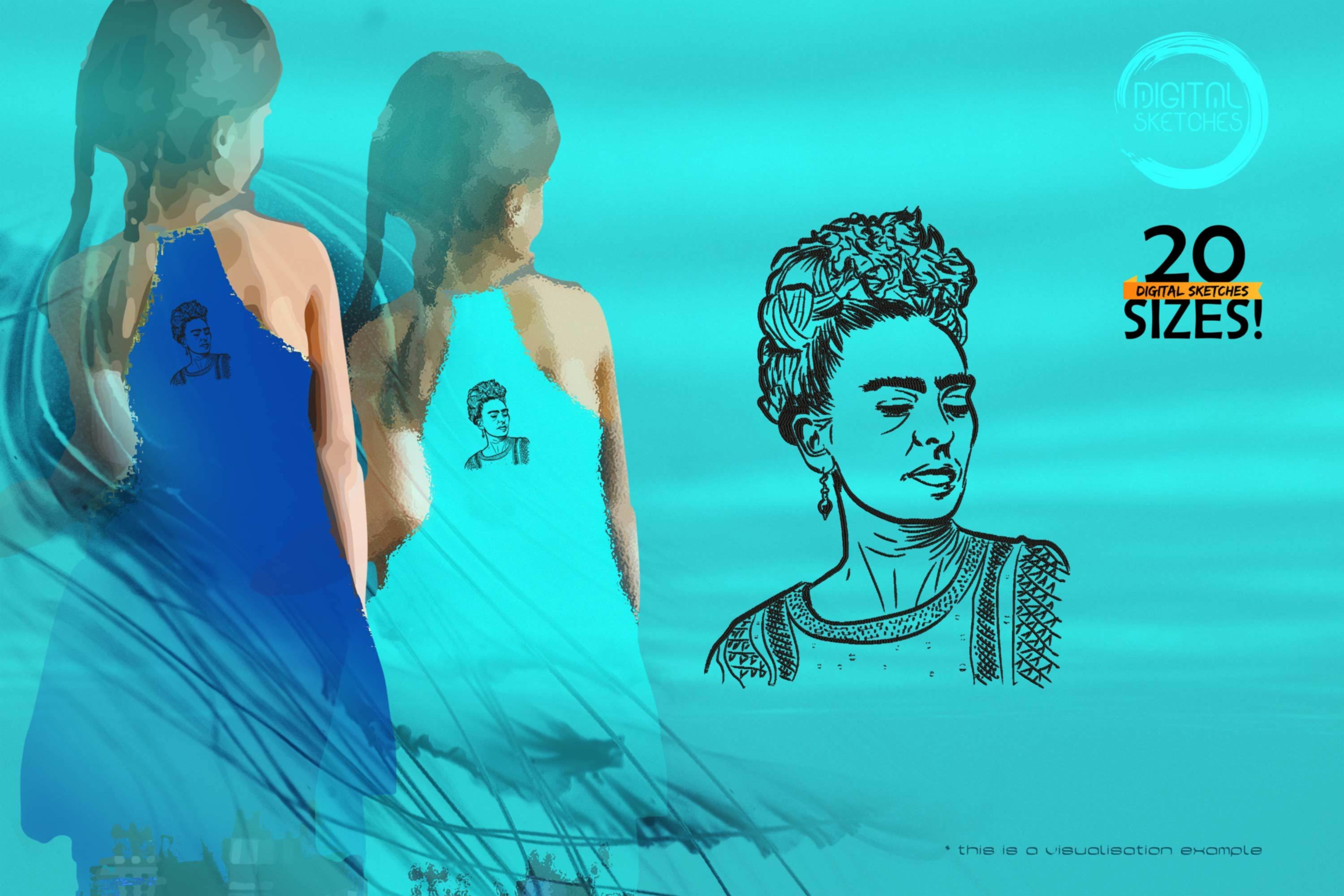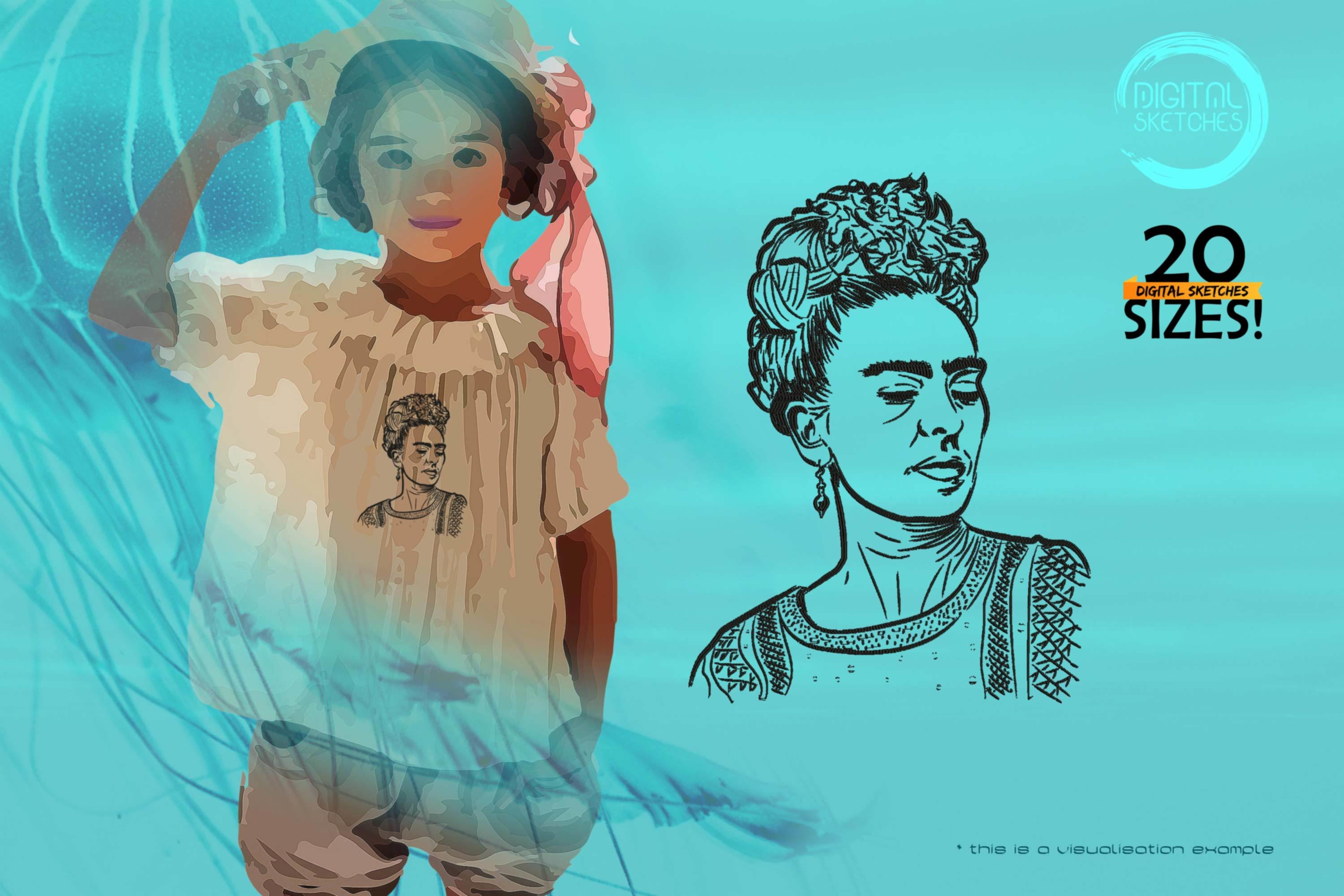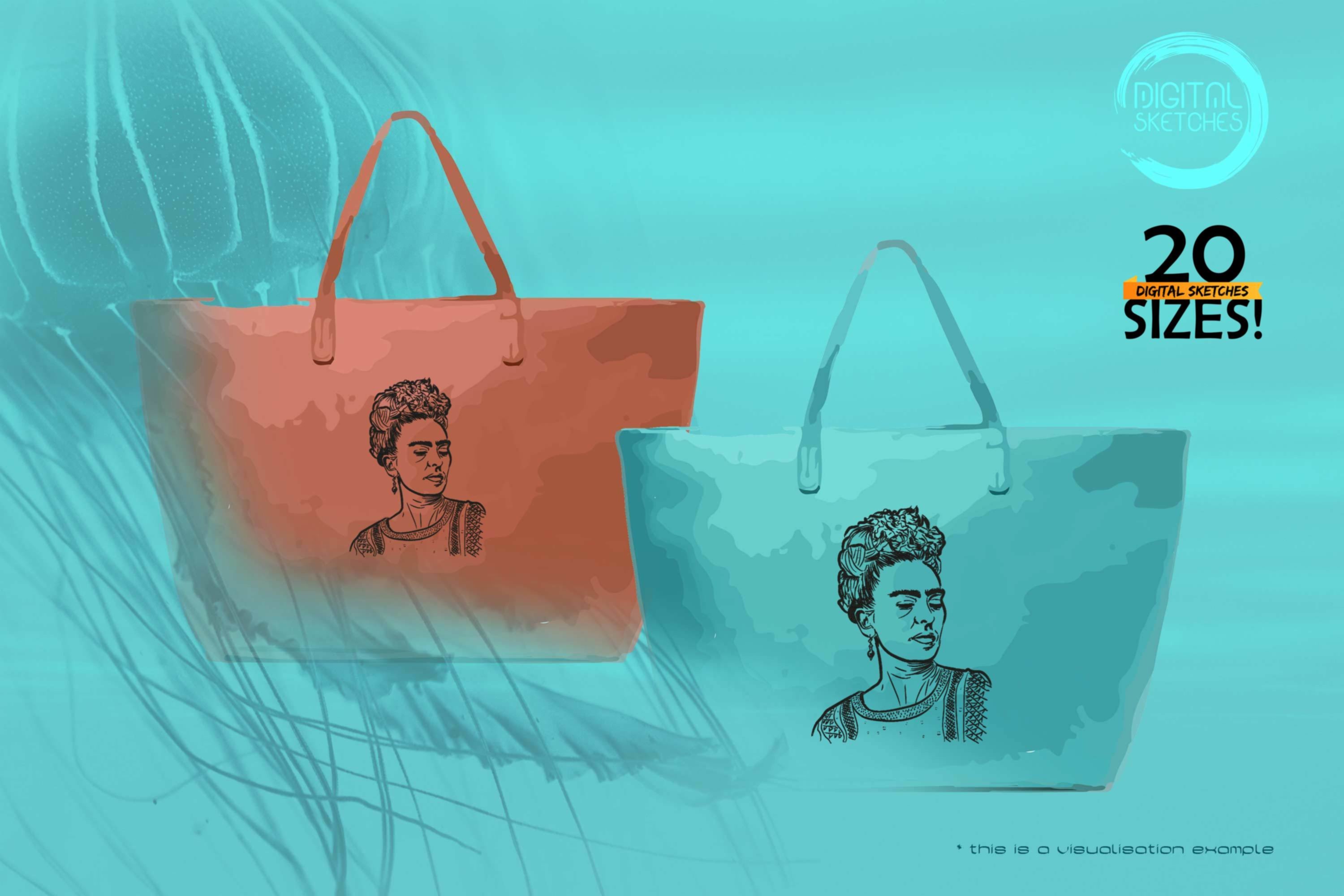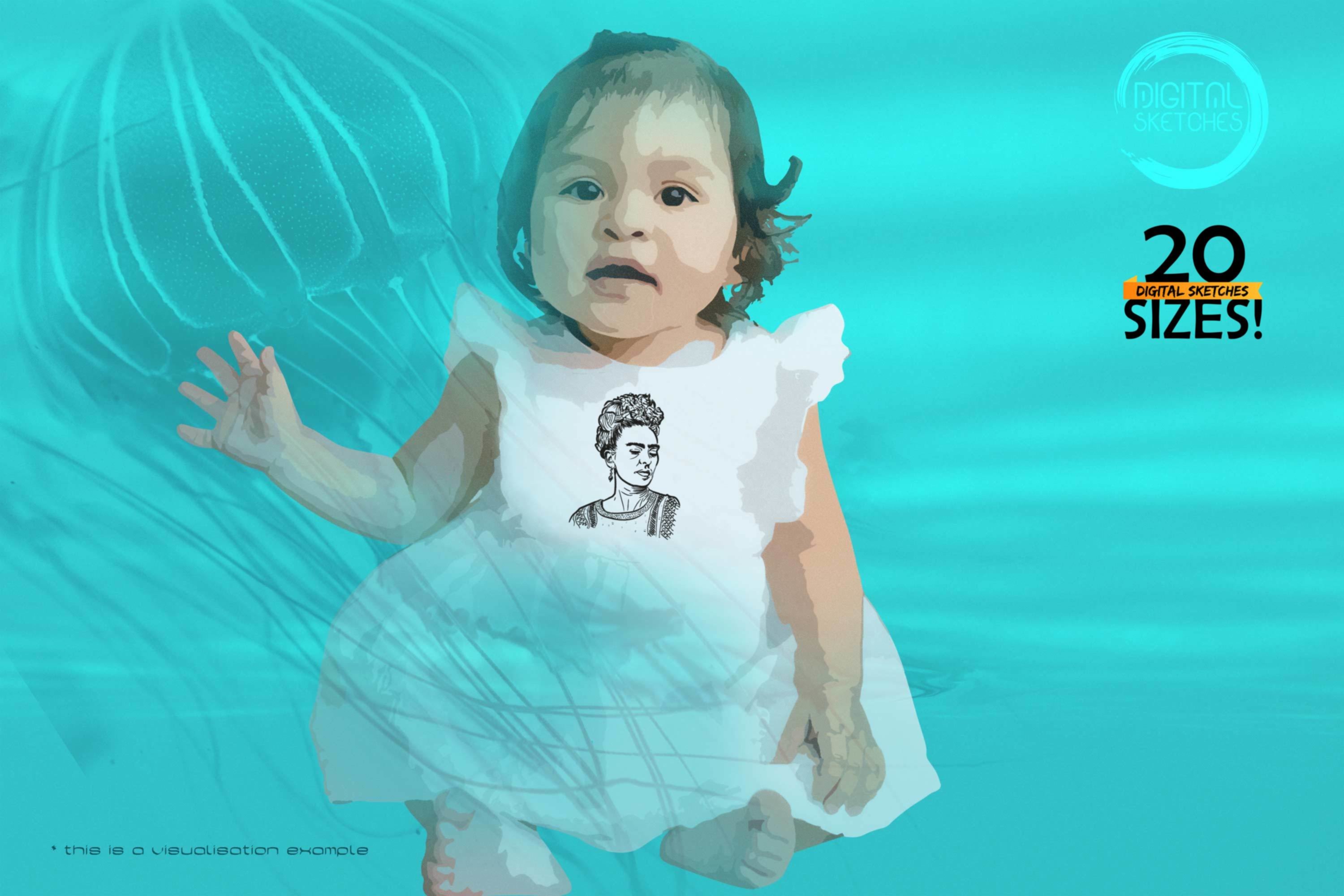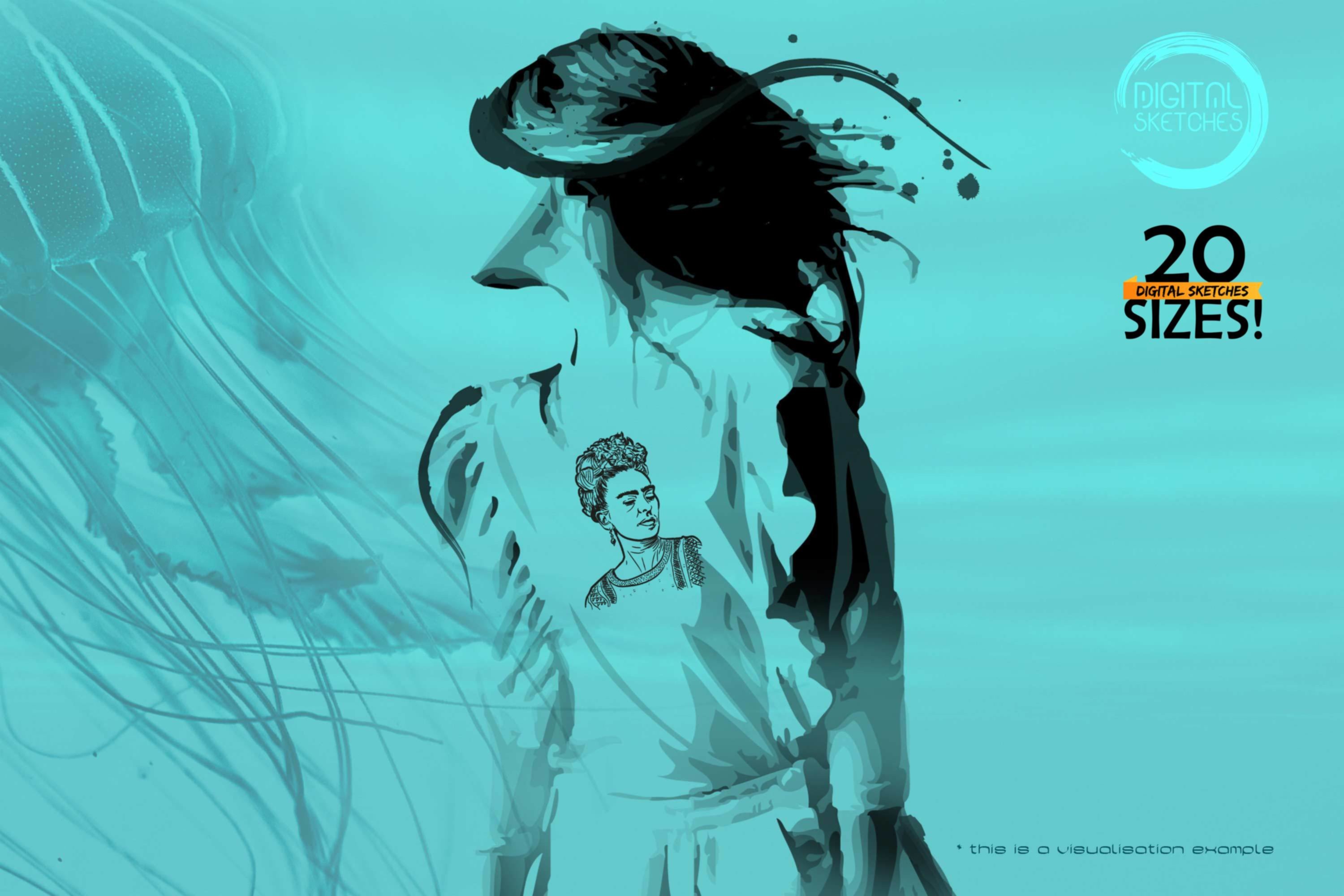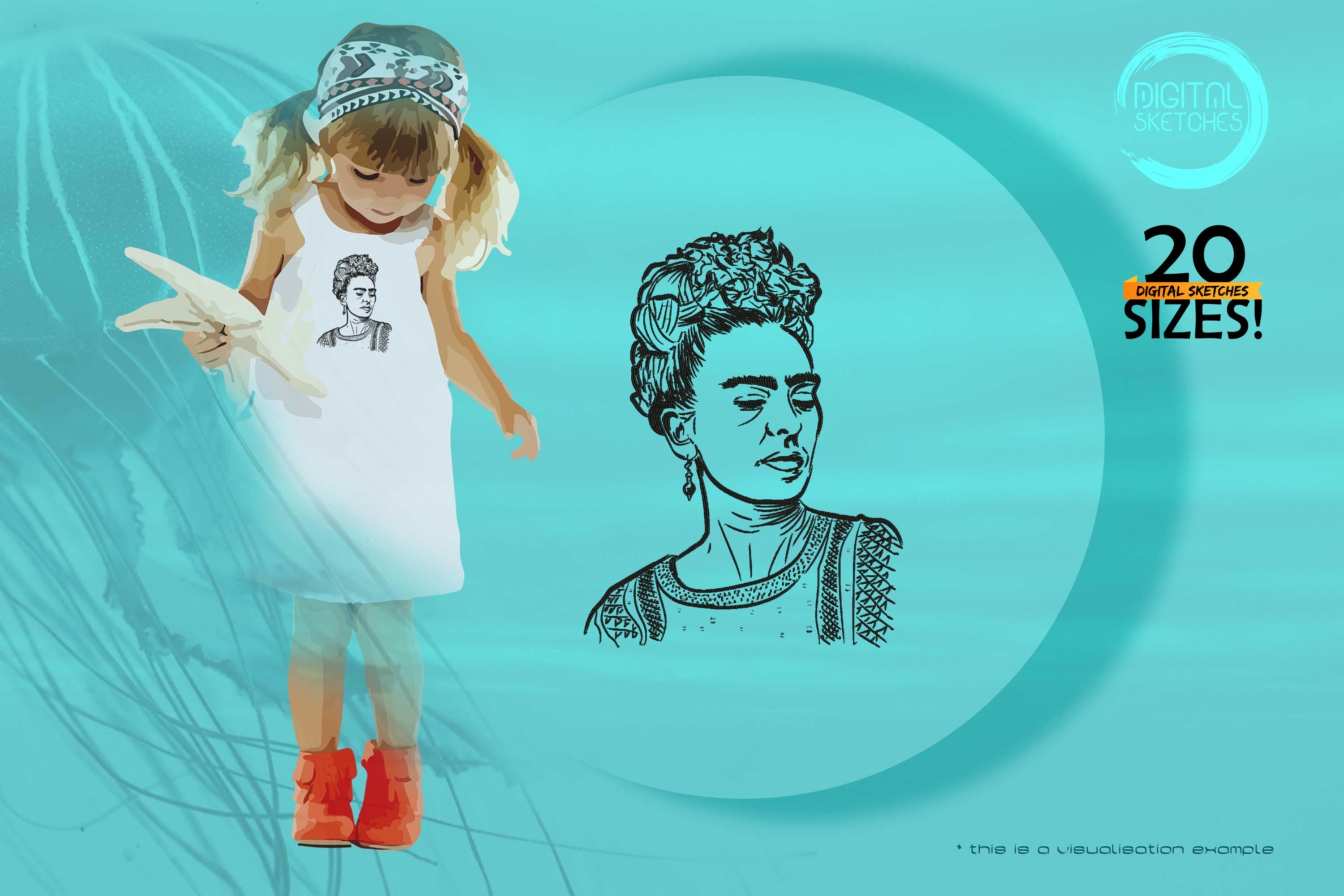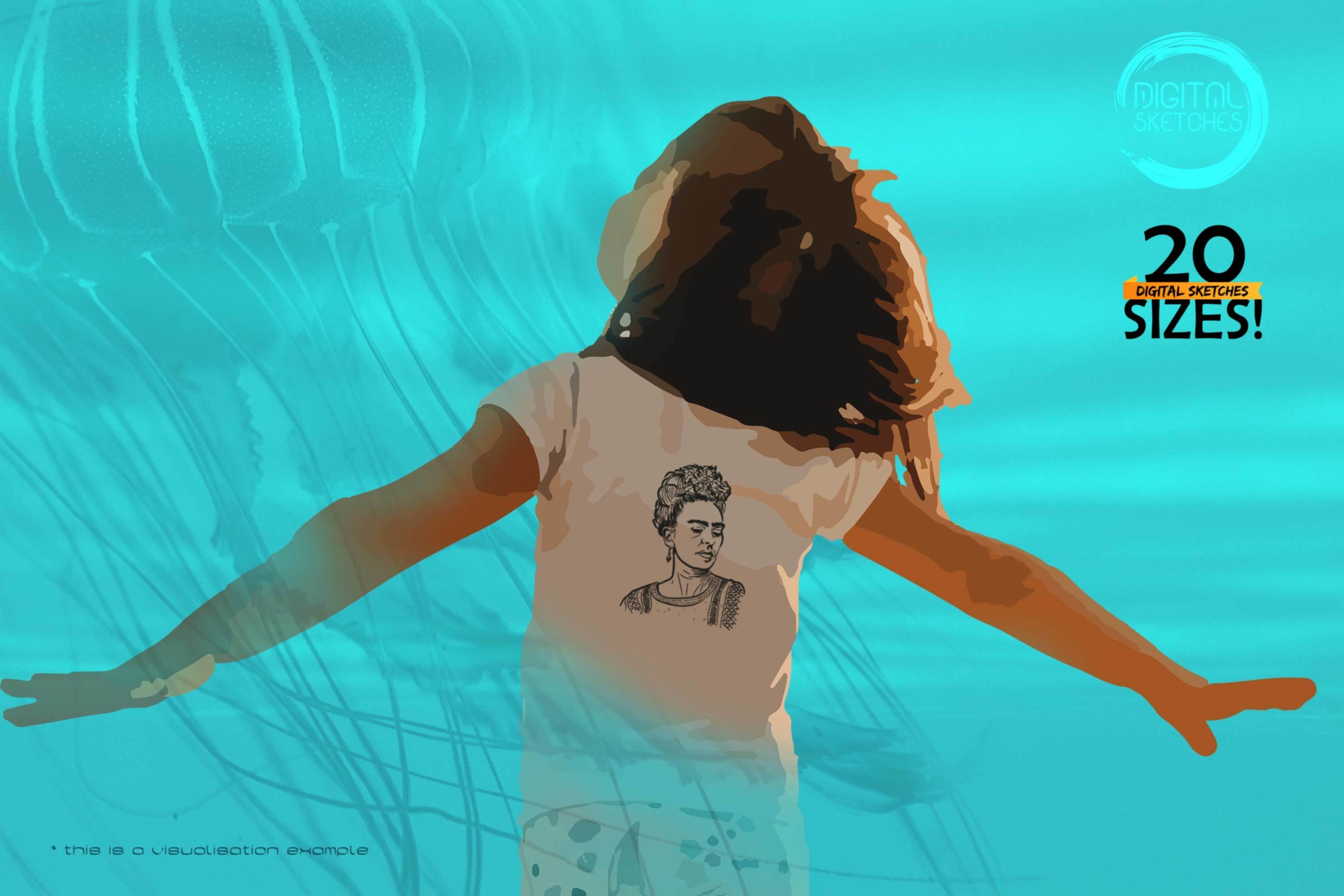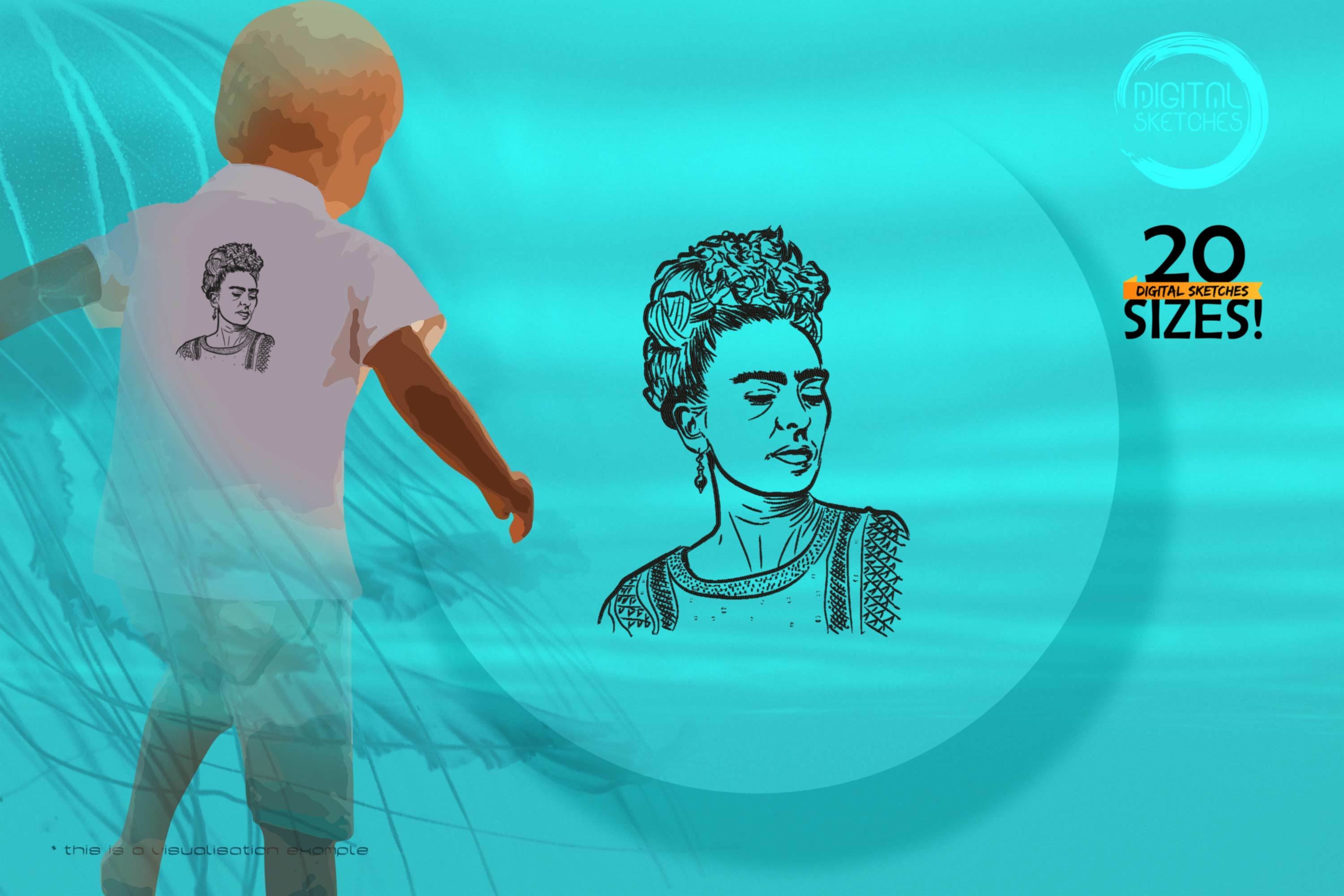 US$1.10*
%
US$4.40*
(75% saved)
Product information "Tribute To Artist Magdalena Carmen Frieda Kahlo Y Calderon aka Frida Kahlo (Hand-Drawn Portrait)"
Tribute to artist Magdalena Carmen Frieda Kahlo y Calderón aka Frida Kahlo (born 6 July 1907 in Coyoacán, Mexico City, as Magdalena Carmen Frieda Kahlo y Calderón; † 13 July 1954 ibid) was a Mexican painter. She is one of the most important representatives of a popular development of surrealism, whereby her work sometimes shows elements of New Objectivity.

Tribute to artist Magdalena Carmen Frieda Kahlo y Calderón aka Frida Kahlo she is by far the most famous painter in Mexico, if not in Latin America. Her paintings have been officially declared a "national treasure" by the Mexican government. Her full-length self-portrait Raíces fetched US$ 5.6 million at auction in May 2006, making it the most expensive painting by a Latin American artist to date.

Her eventful life contributed to her myth: her illness, her suffering, her marriage to artist Diego Rivera, his infidelity and her affairs. Added to this were her revolutionary zeal and a passionate patriotism. She liked to show herself in traditional costume, her hair done up in the manner of the women of Oaxaca and dressed in their traditional jewellery. In this way, she consciously emphasised her indigenous roots in public. This was unusual at the time, especially since racial criteria were decisive for one's position in the highly stratified Mexican society.

As an artist, she dealt with her suffering - especially chronic illness - but also her marital problems in her paintings. Among her 143 paintings are 55 self-portraits. After countless operations on her vertebrae and the amputation of her right foot, hardly anything of Frida's joie de vivre remained in her art. She appears serious in all her paintings, but the seriousness is usually contrasted by bright colours. Her lady moustache and the eyebrows grown together become her "trademark" in her self-portraits.

She often emphasises them much more than they were in reality. Often, small symbols in her paintings point to mental and physical wounds. Her works show surrealist influences, but she herself rejected this attribution. The artist noted in her diaries that she could not have endured the agonising existence without Diego's love. In her works, the artist often refers to pre-Columbian Mexican art of the Aztecs and Maya and reflects on European art history. Her works also deal with social and political problems. She was a convinced Marxist and expressed this in works such as "El marxismo dará salud a los enfermos"(1954) ('Marxism will bring healing to the sick').



Product Number:
N09269

Product Name:
tributetoartistfrida

This design comes with the following sizes:
Size: 4.88"(w) X 6.44"(h) (124.0mm X 163.6mm)
Size: 4.94"(w) X 6.53"(h) (125.4mm X 165.8mm)
Size: 4.97"(w) X 6.57"(h) (126.2mm X 166.8mm)
Size: 5.03"(w) X 6.64"(h) (127.8mm X 168.6mm)
Size: 5.06"(w) X 6.69"(h) (128.6mm X 169.8mm)
Size: 5.18"(w) X 6.83"(h) (131.6mm X 173.6mm)
Size: 5.20"(w) X 6.87"(h) (132.2mm X 174.6mm)
Size: 5.24"(w) X 6.92"(h) (133.0mm X 175.8mm)
Size: 5.27"(w) X 6.96"(h) (133.8mm X 176.8mm)
Size: 5.30"(w) X 6.99"(h) (134.6mm X 177.6mm)
Size: 5.39"(w) X 7.12"(h) (136.8mm X 180.8mm)
Size: 5.42"(w) X 7.16"(h) (137.6mm X 181.8mm)
Size: 5.45"(w) X 7.19"(h) (138.4mm X 182.6mm)
Size: 5.48"(w) X 7.24"(h) (139.2mm X 183.8mm)
Size: 5.50"(w) X 7.28"(h) (139.8mm X 184.8mm)
Size: 5.65"(w) X 7.47"(h) (143.6mm X 189.8mm)
Size: 5.72"(w) X 7.54"(h) (145.2mm X 191.6mm)
Size: 7.74"(w) X 10.22"(h) (196.6mm X 259.6mm)
Size: 7.83"(w) X 10.33"(h) (199.0mm X 262.4mm)
Size: 10.43"(w) X 13.76"(h) (264.8mm X 349.4mm)

The following formats are included in the file you will receive: .DST .EXP .JEF .PES .VP3 .XXX .PEC .U01
You MUST have an embroidery machine and the software needed to transfer it from your computer to the machine to use this file. This listing is for the machine file only - not a finished item.

Hand Drawn Tribute To Artist Magdalena Carmen Frieda Kahlo Y Calderon aka Frida Kahlo Machine Embroidery Design,Mexican Painter, Artists Embroidery Pattern, Designs, Embroidery Art, DIY Project Idea, Unique Digital Supplies For Embroidery Machines