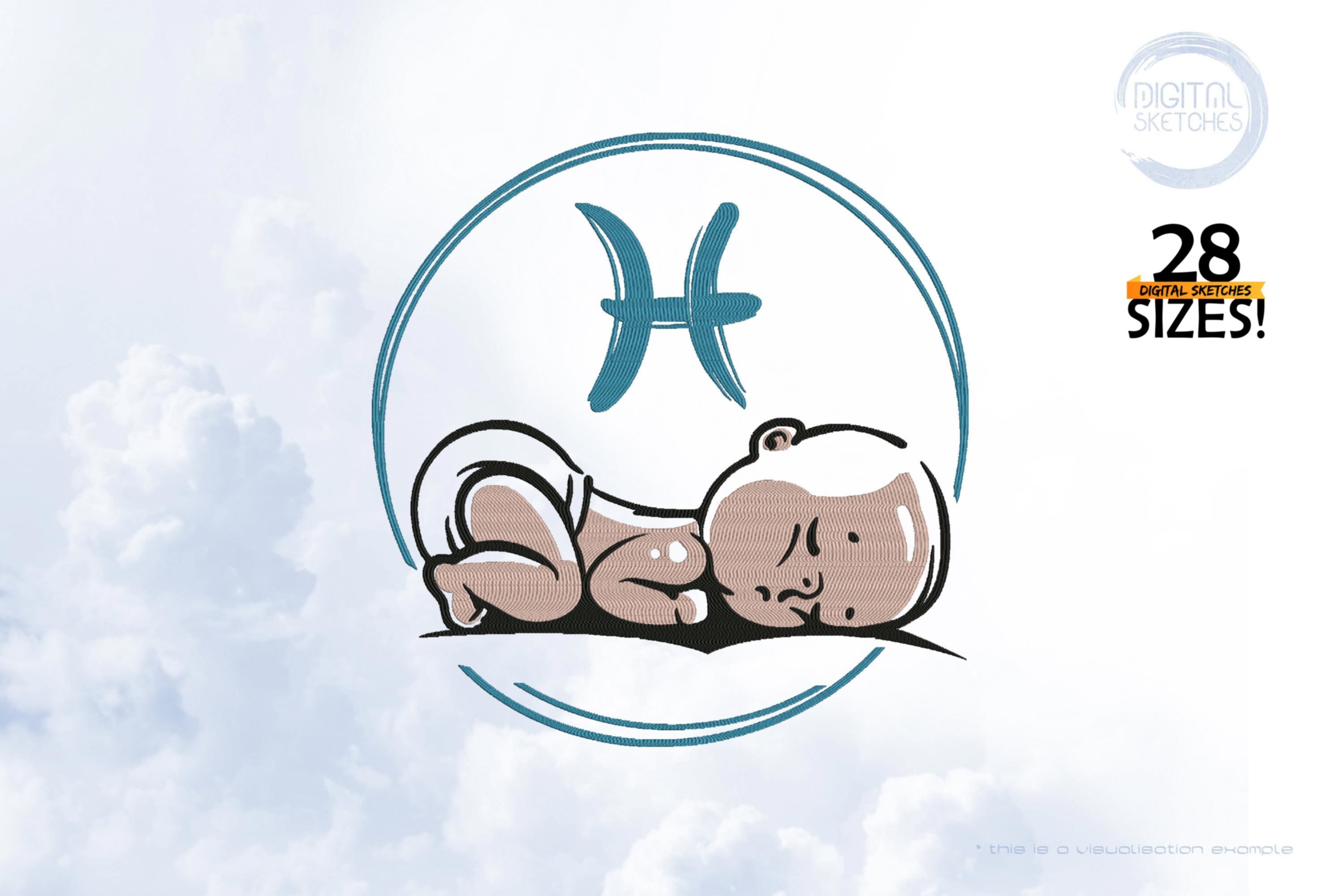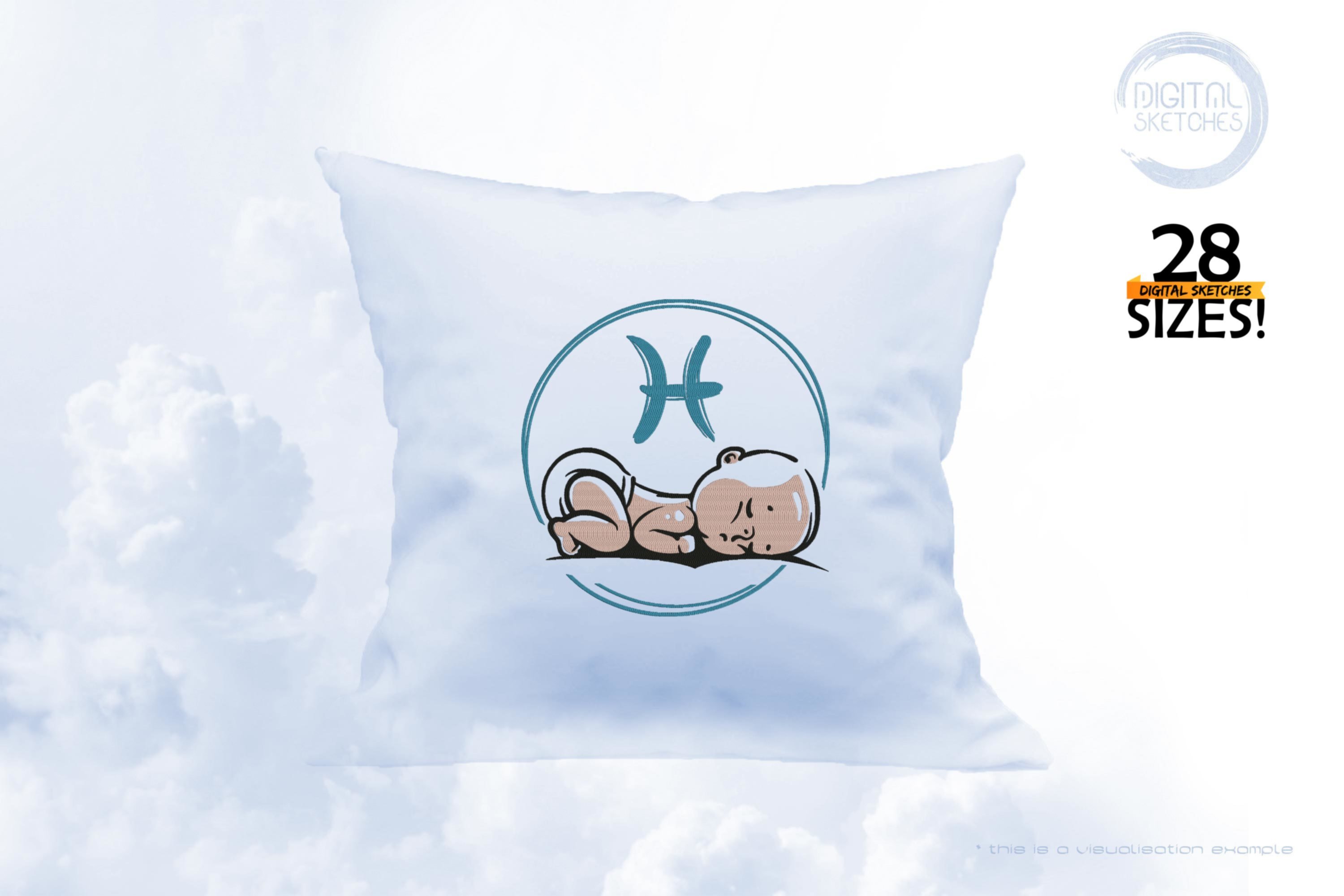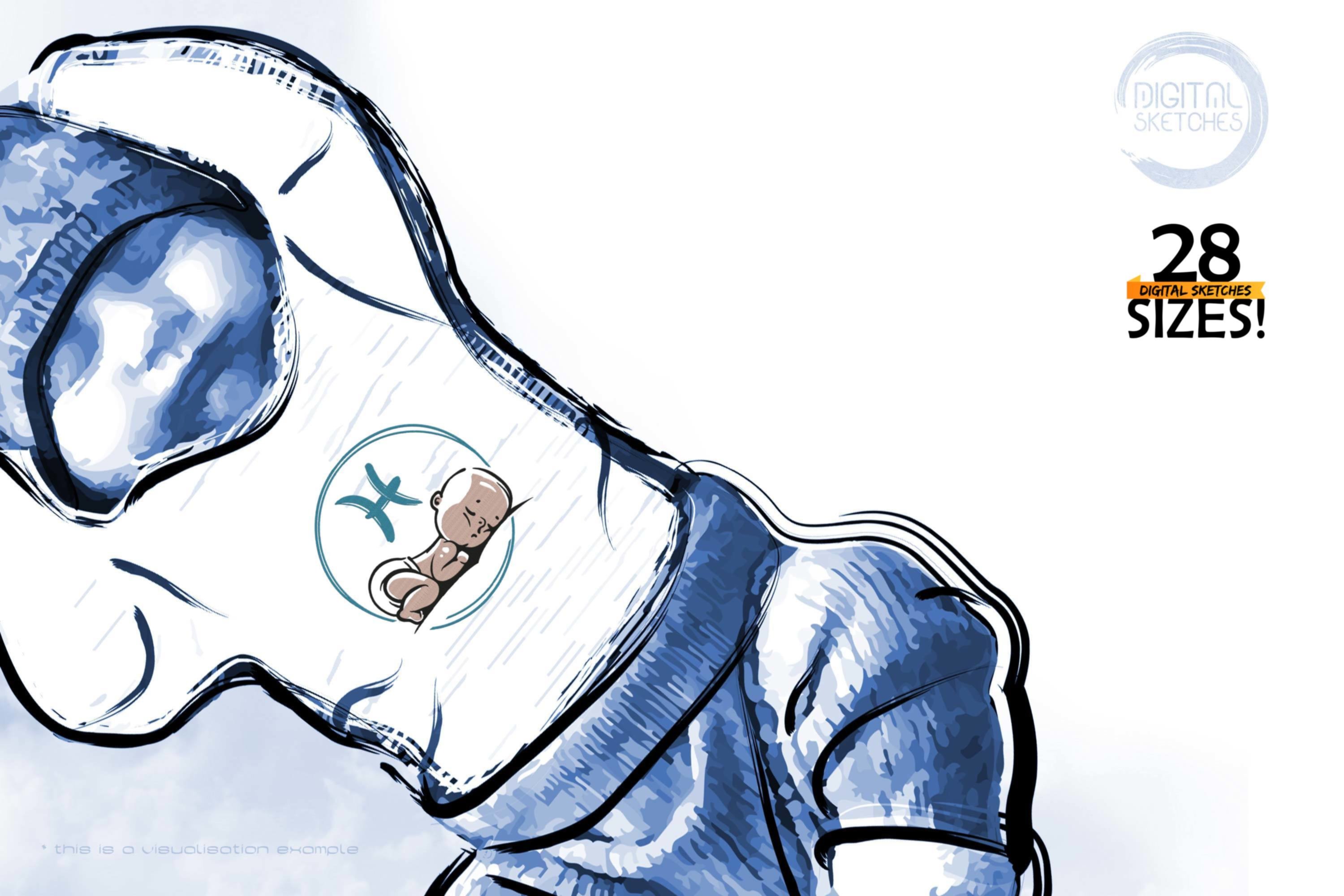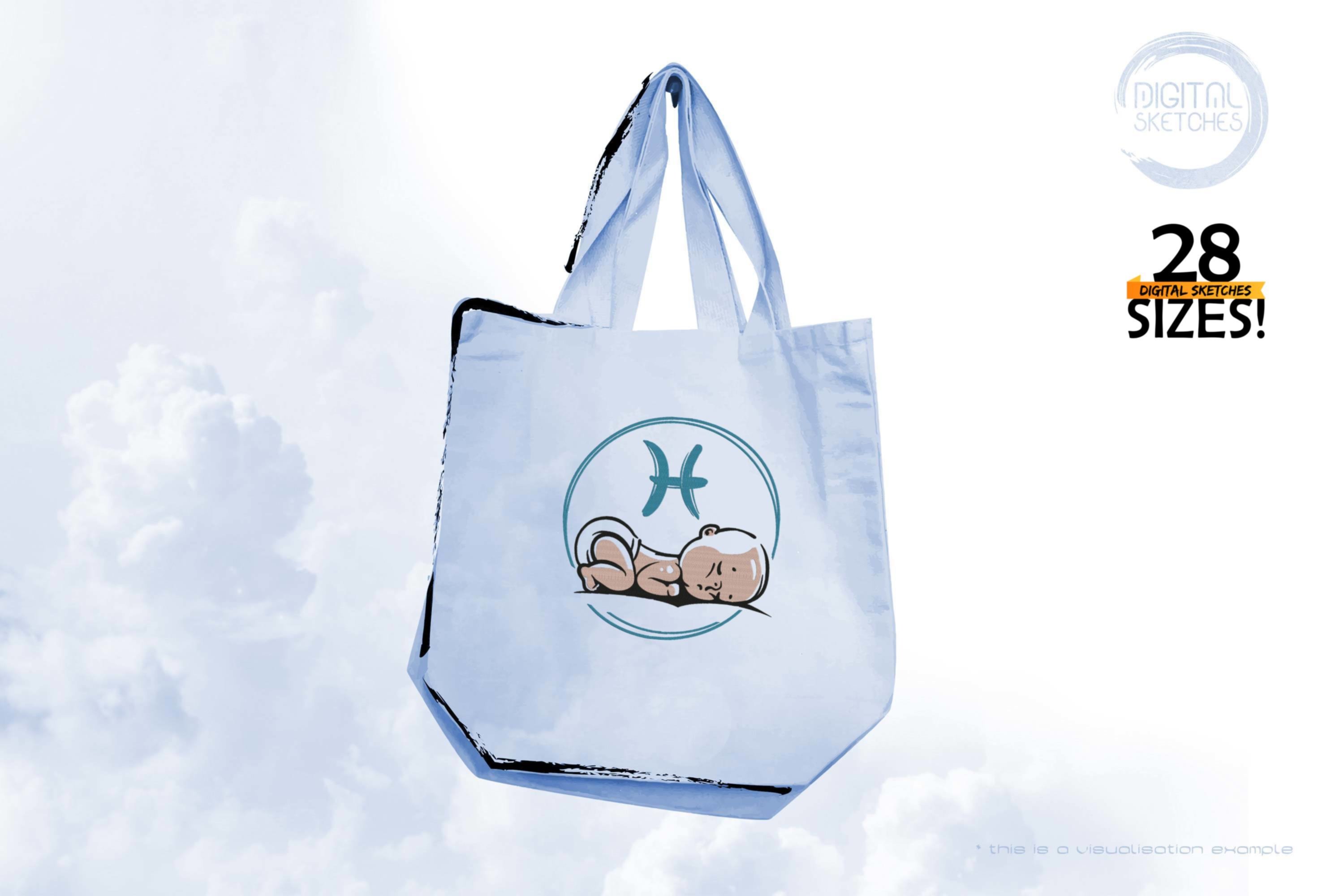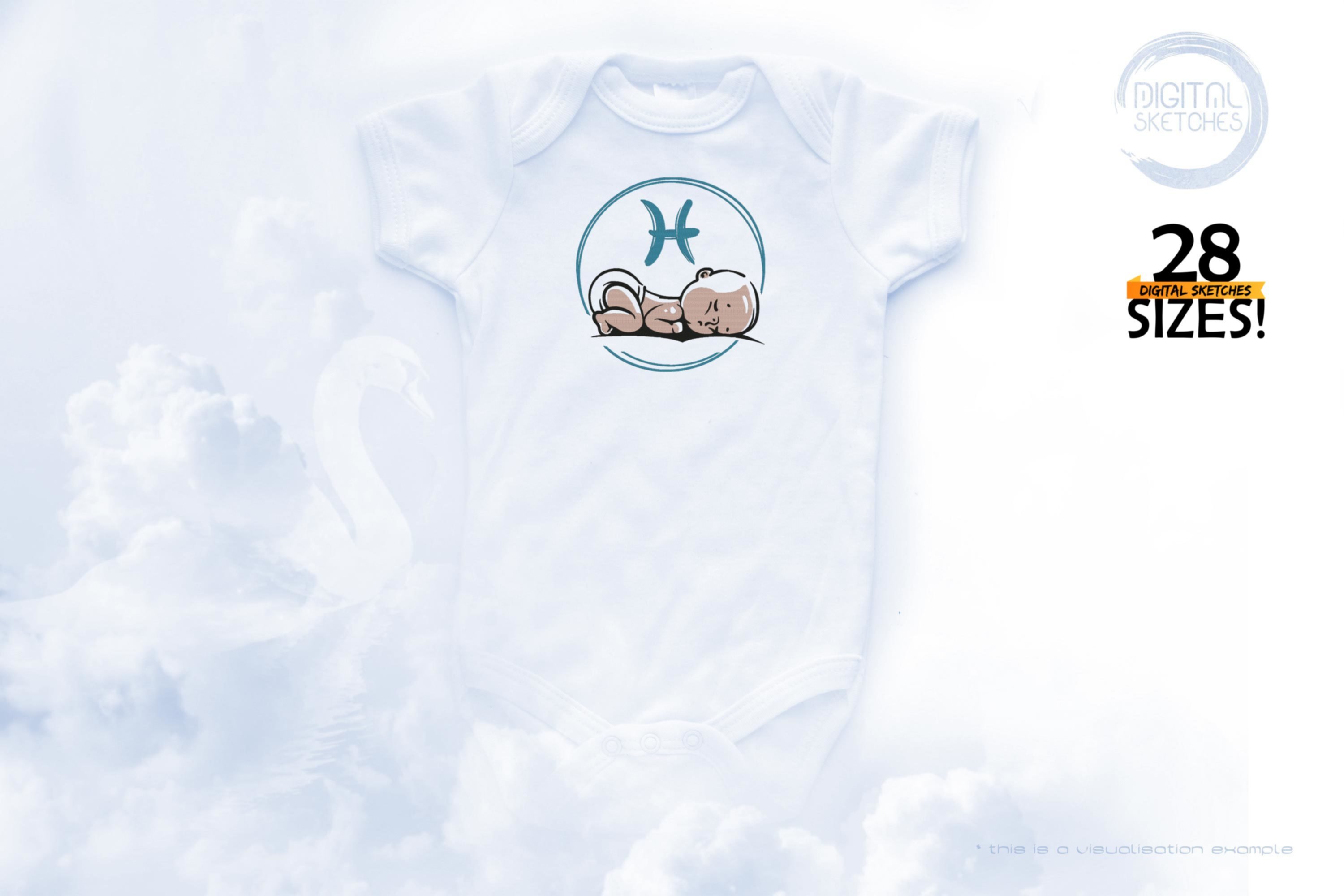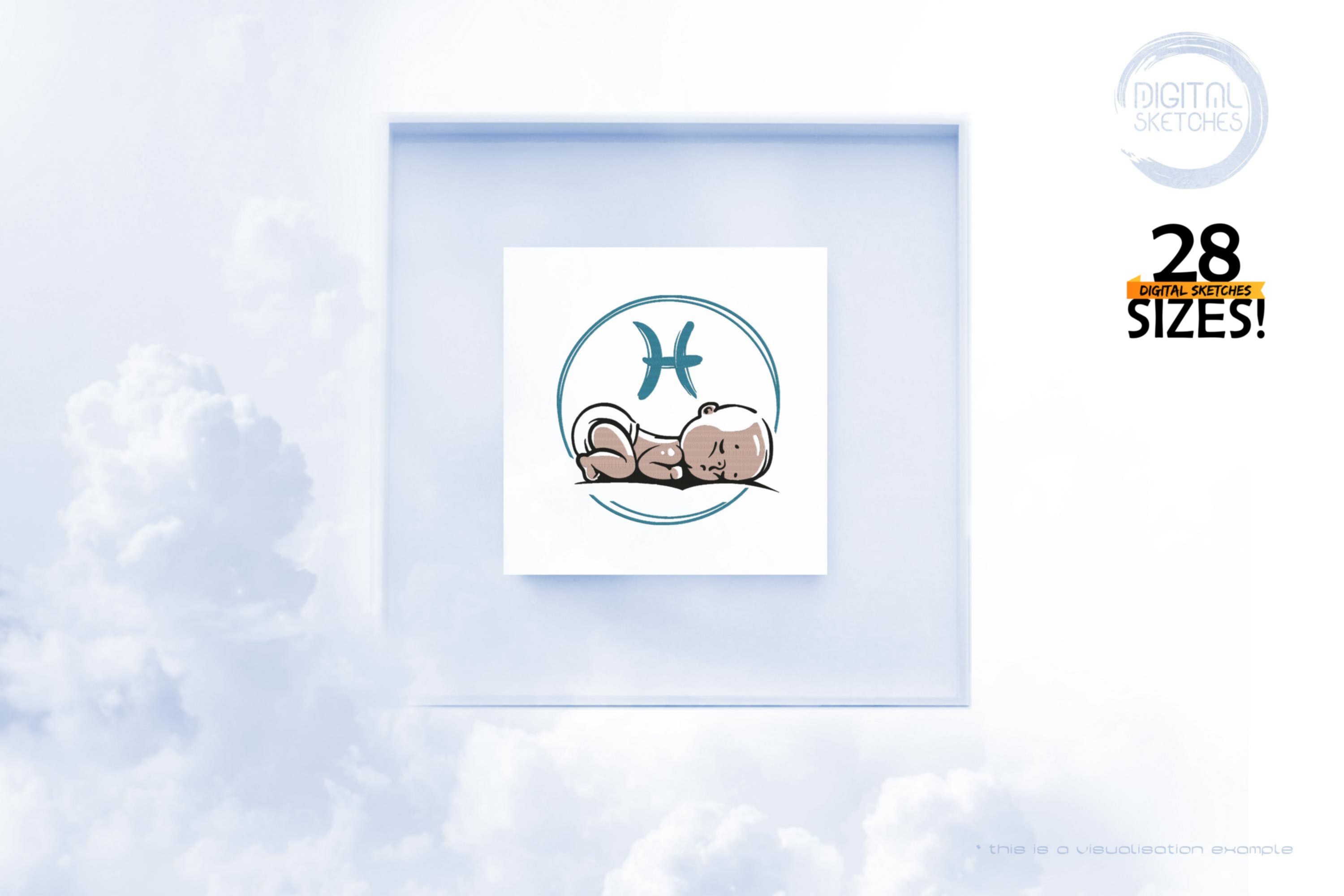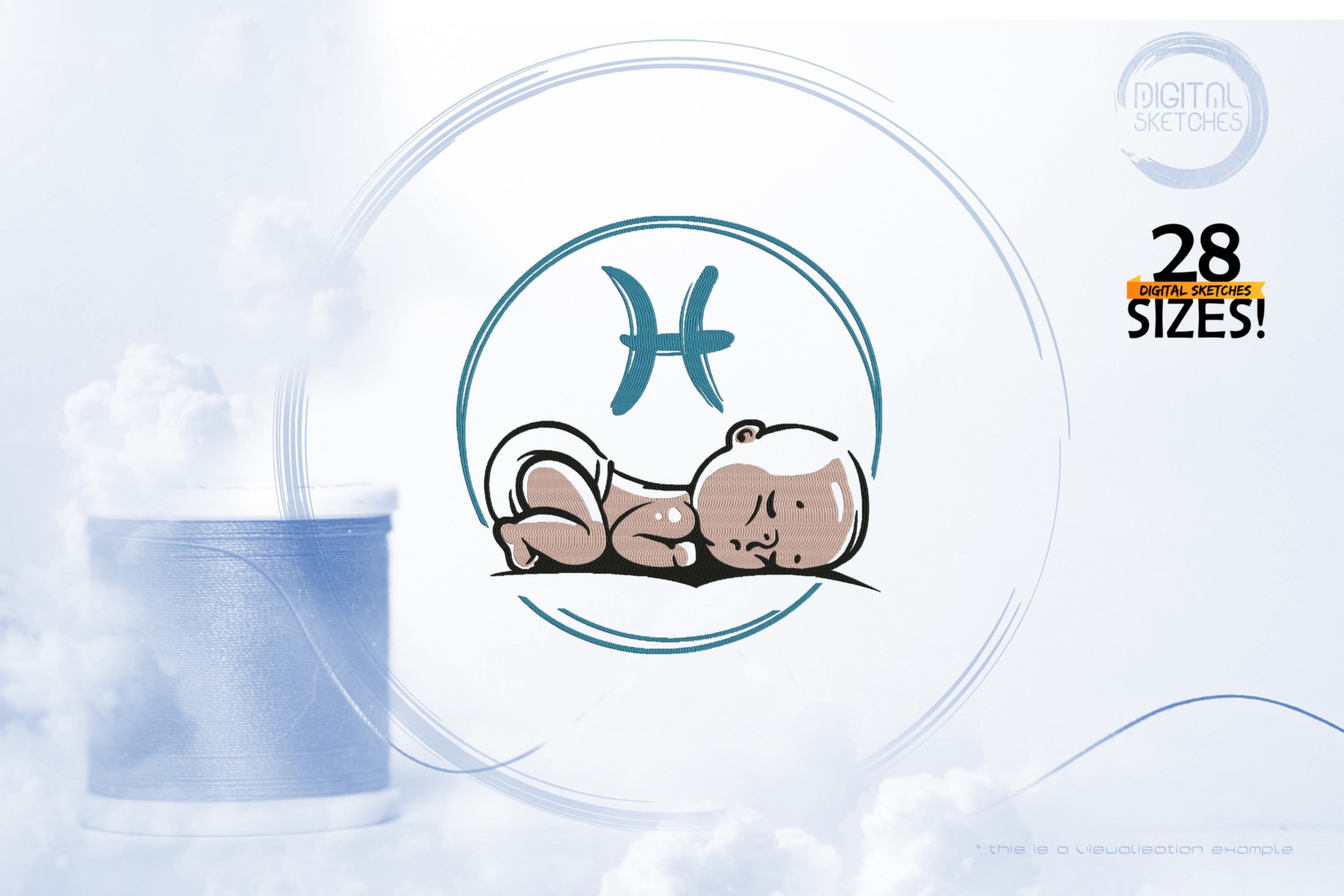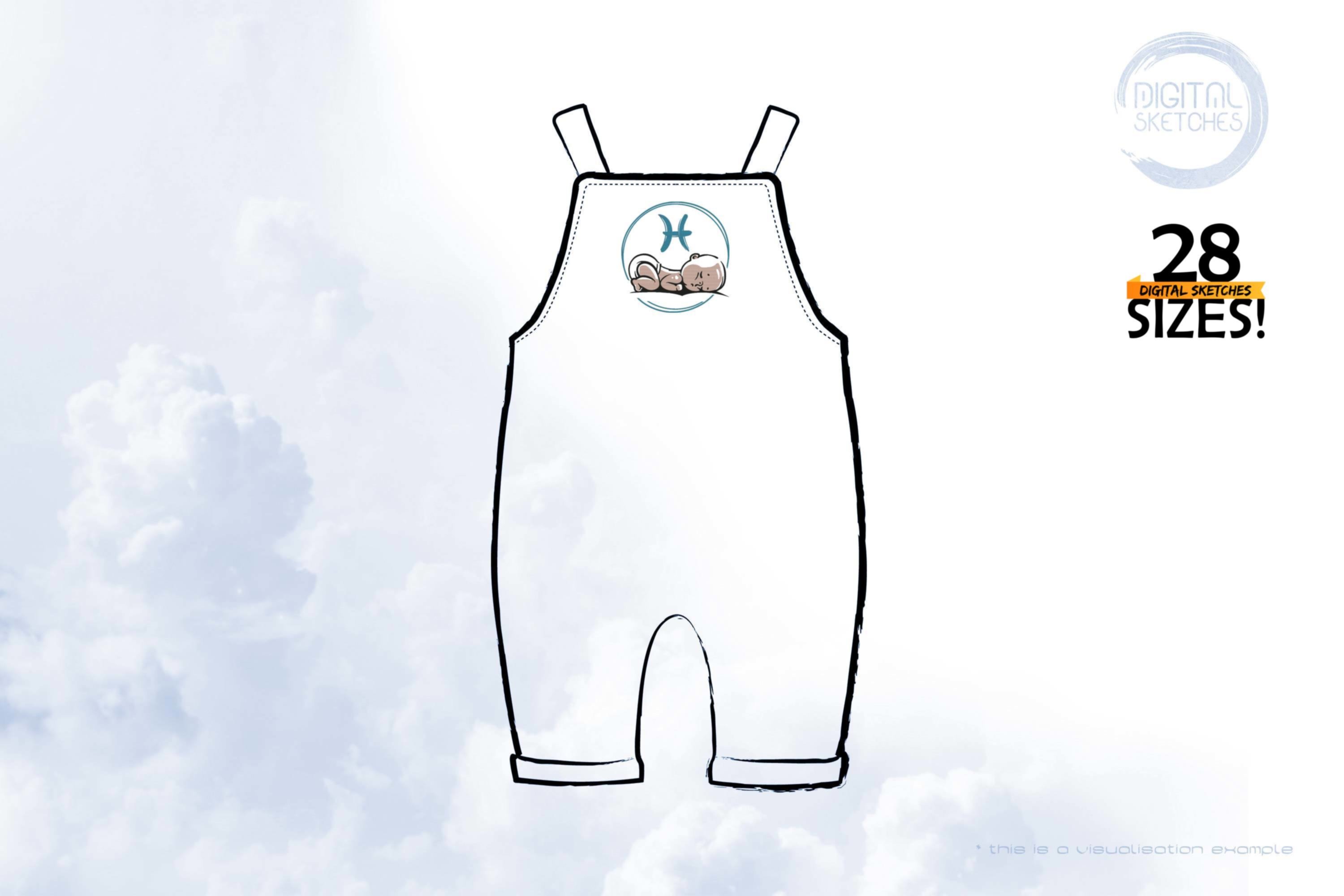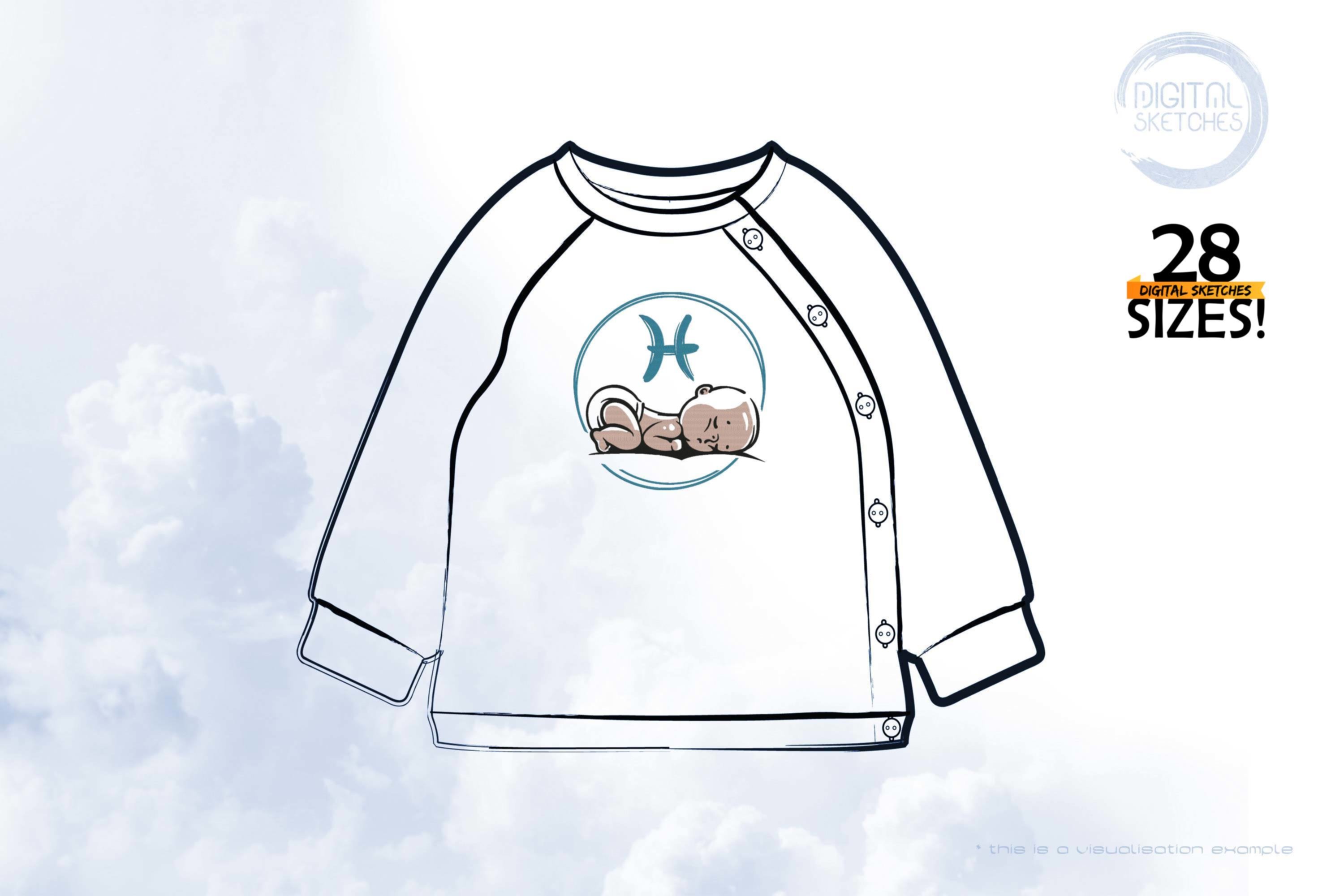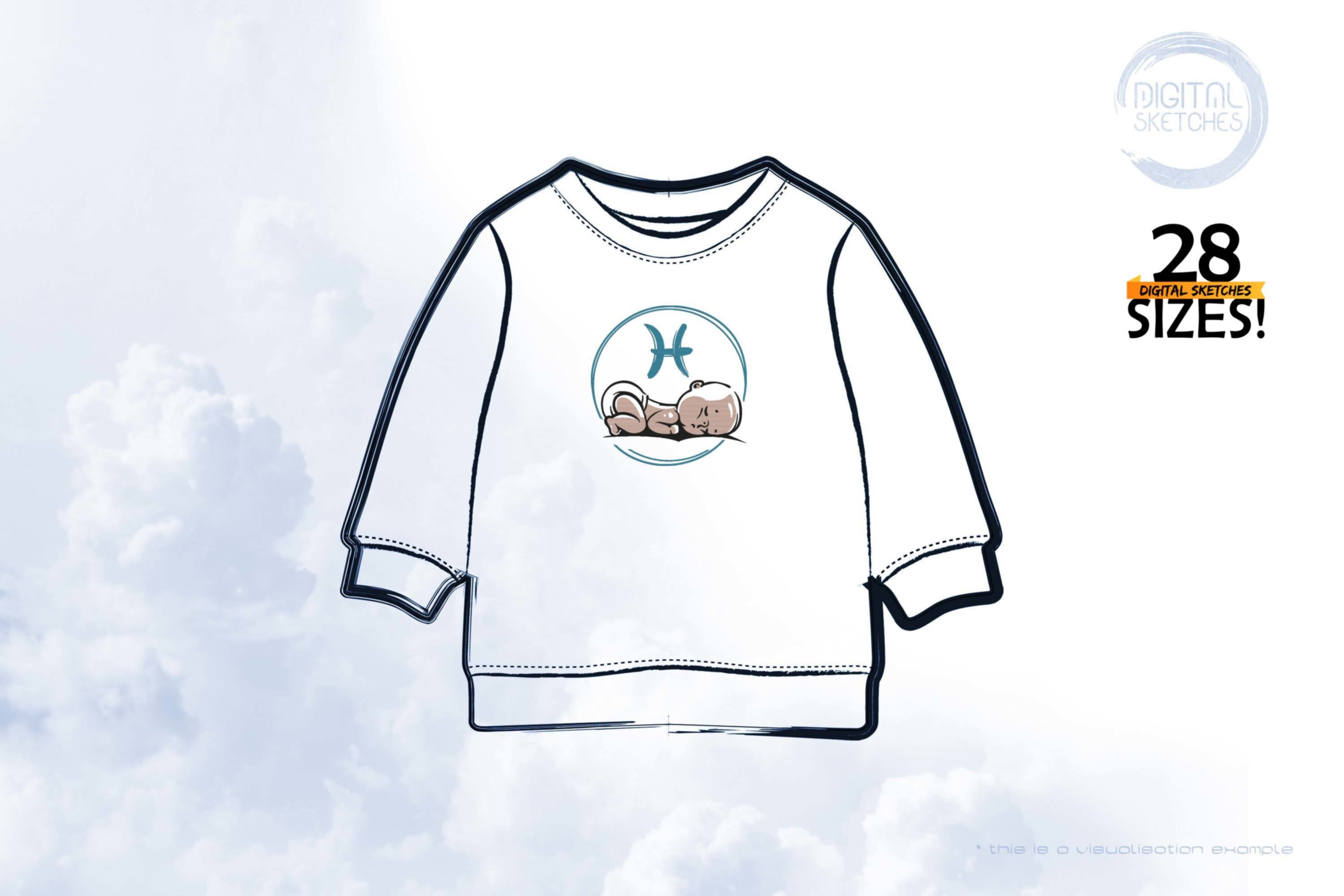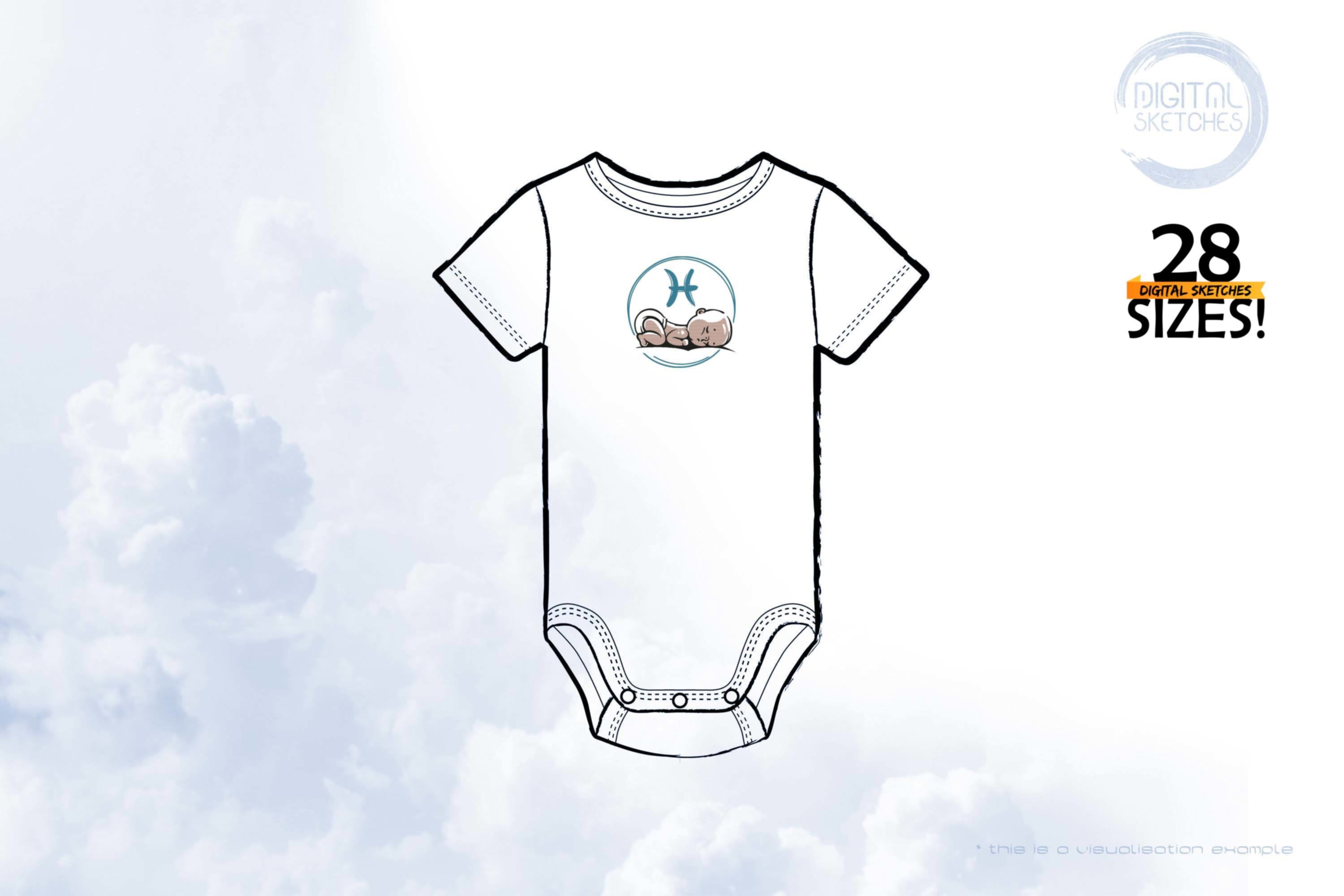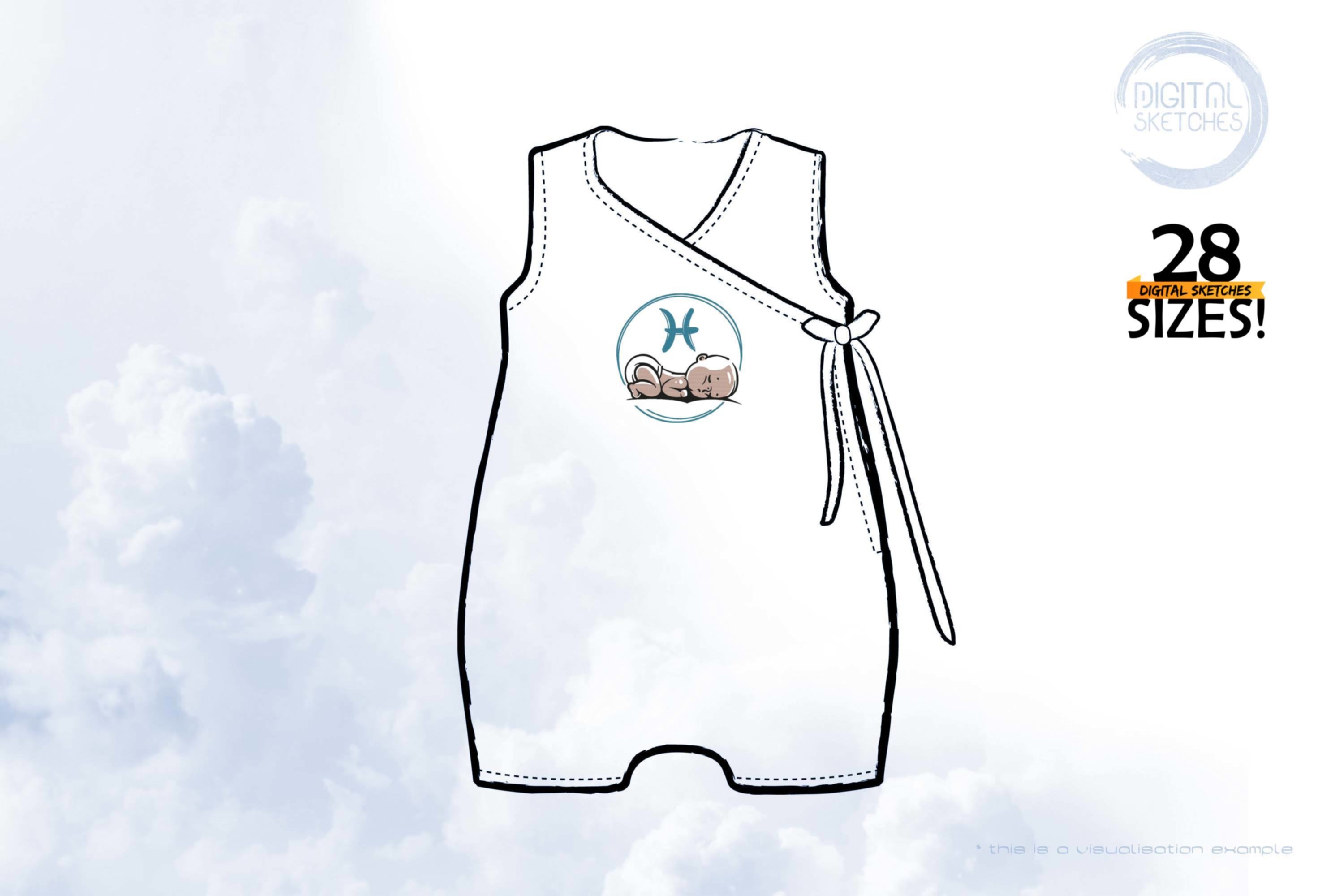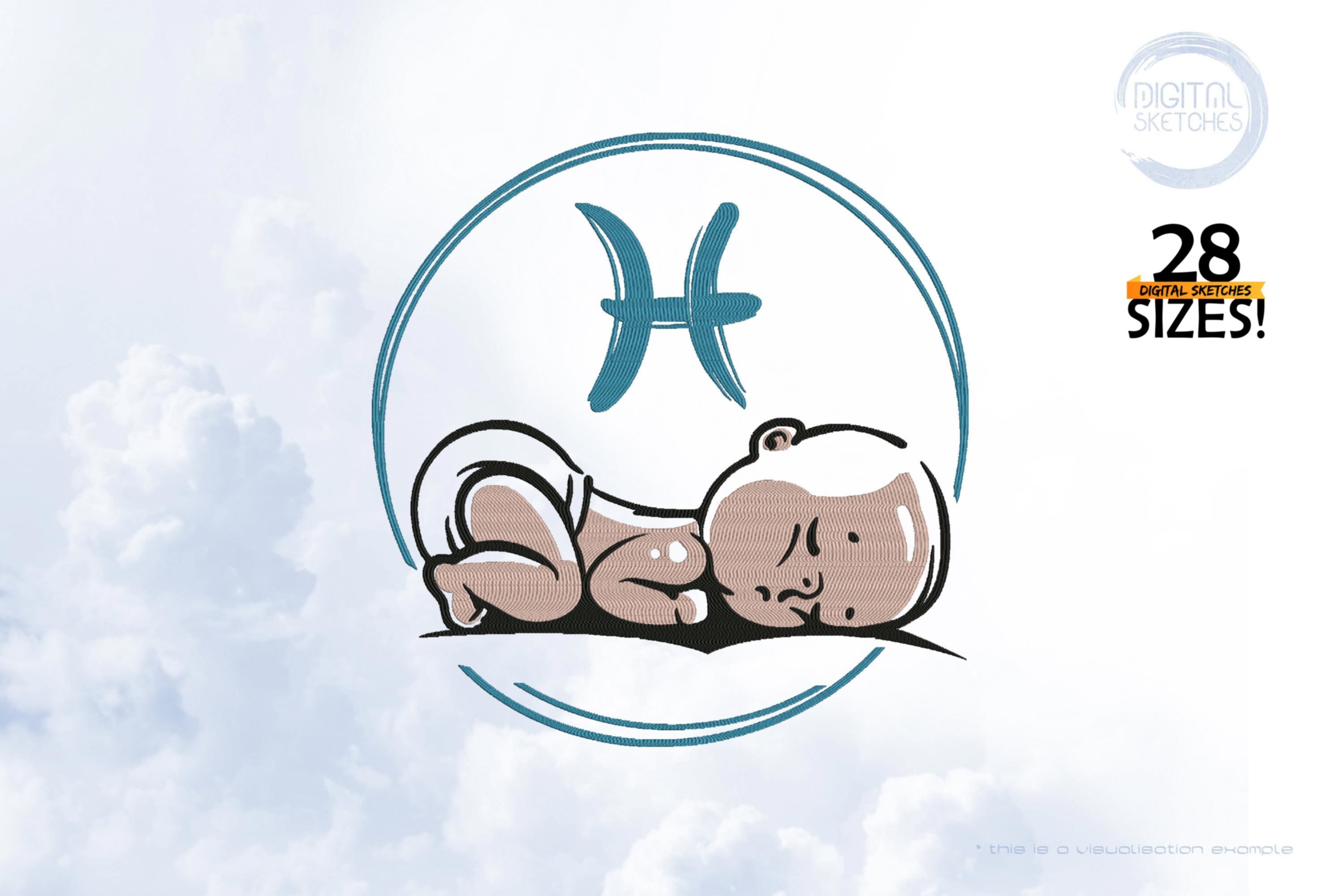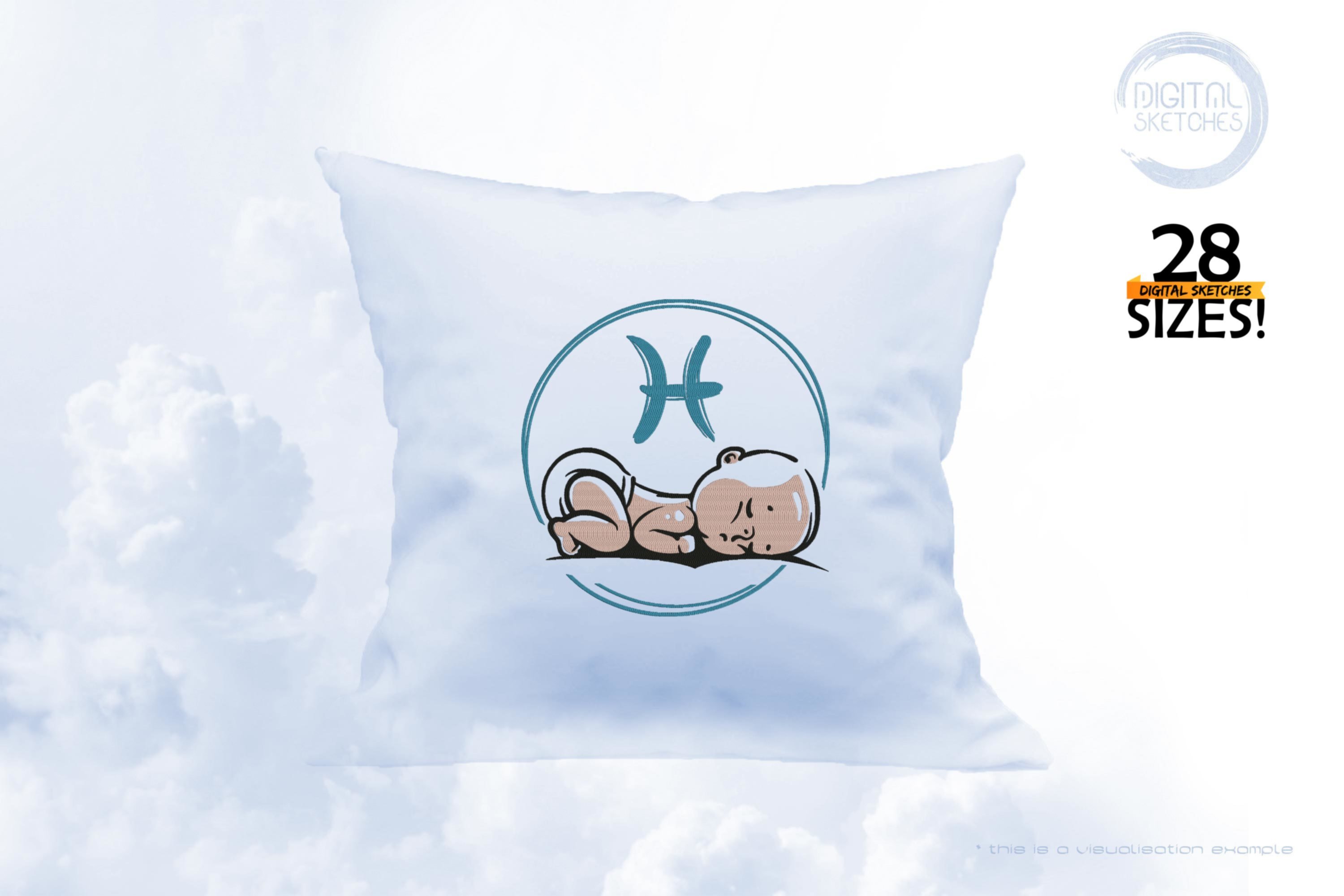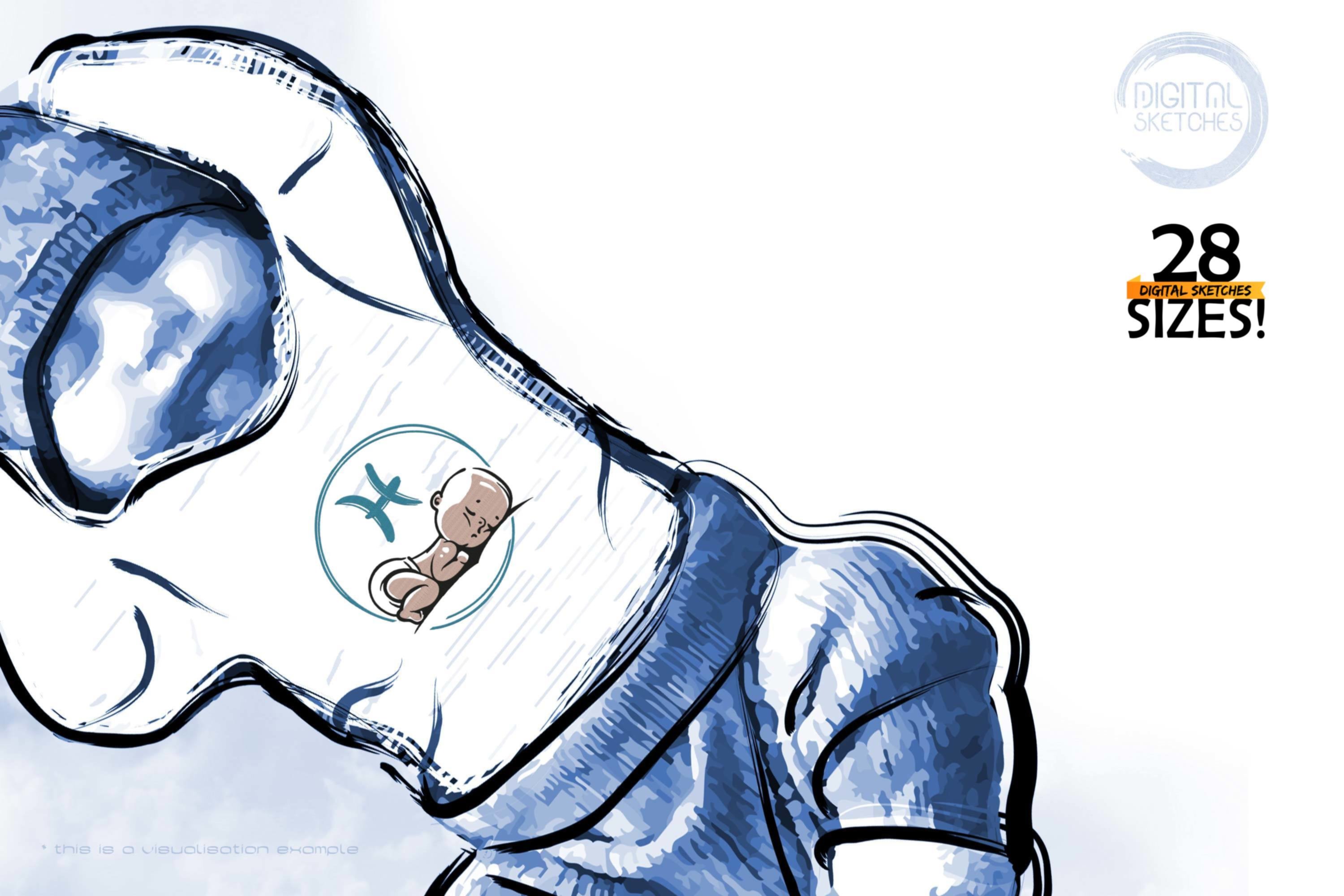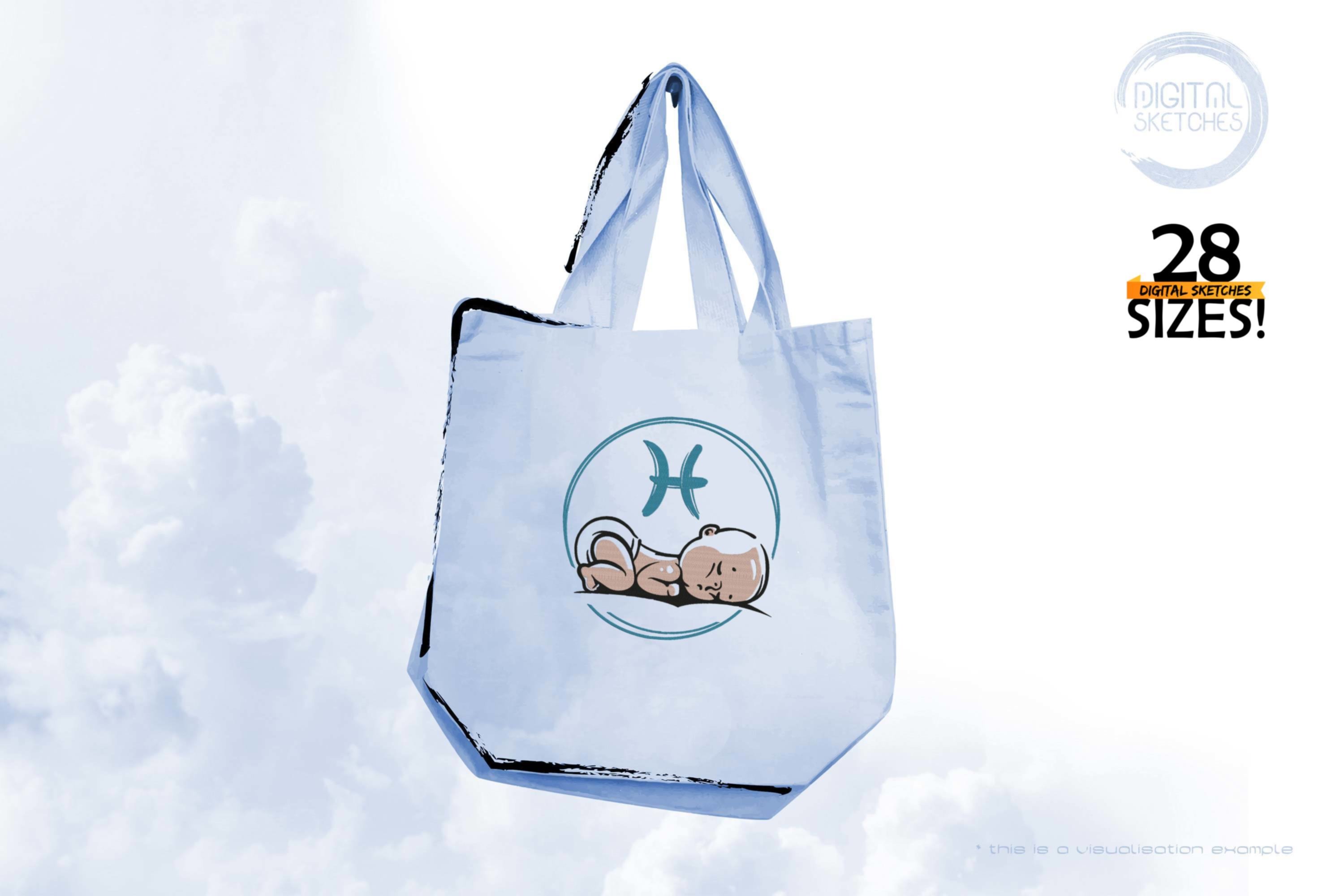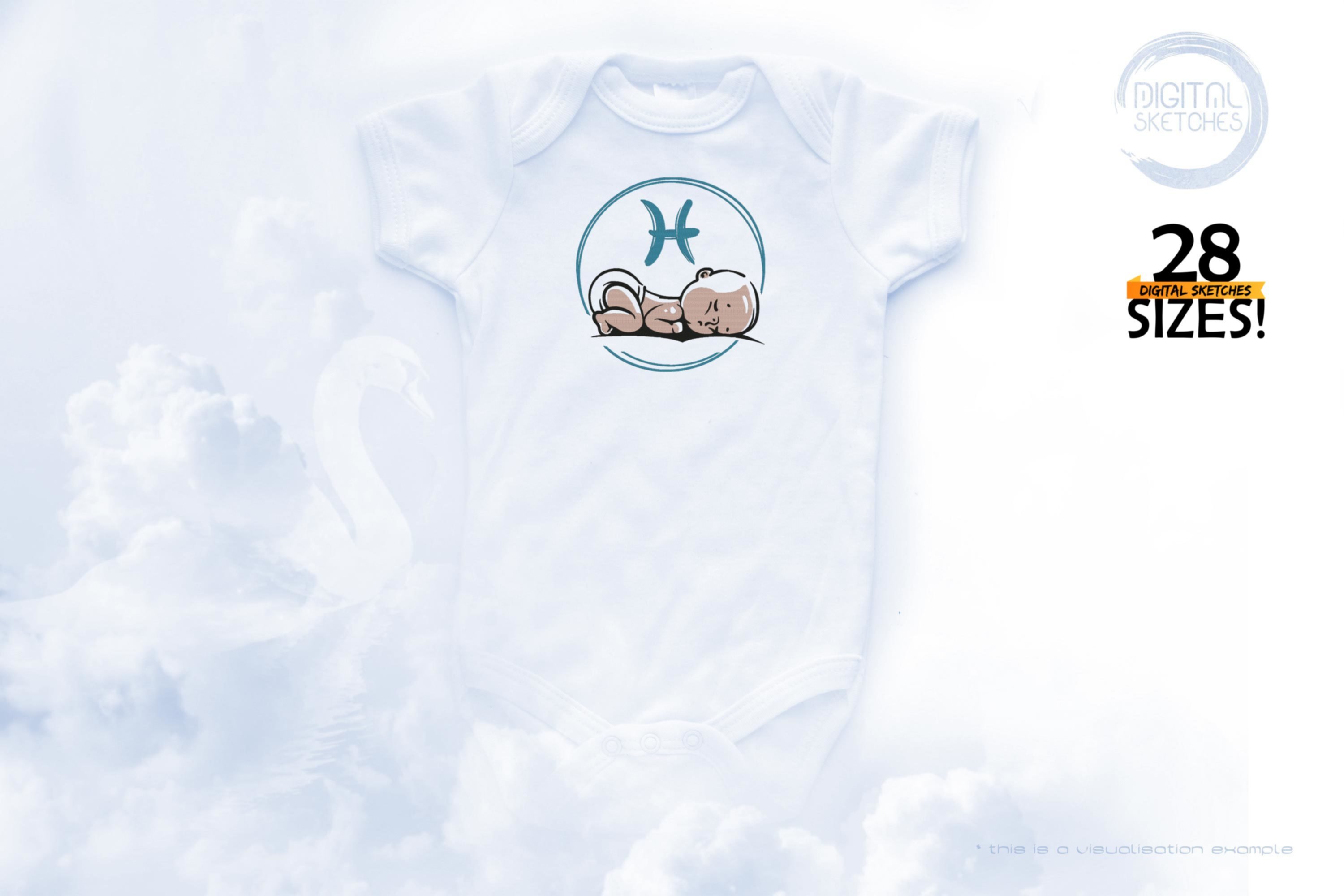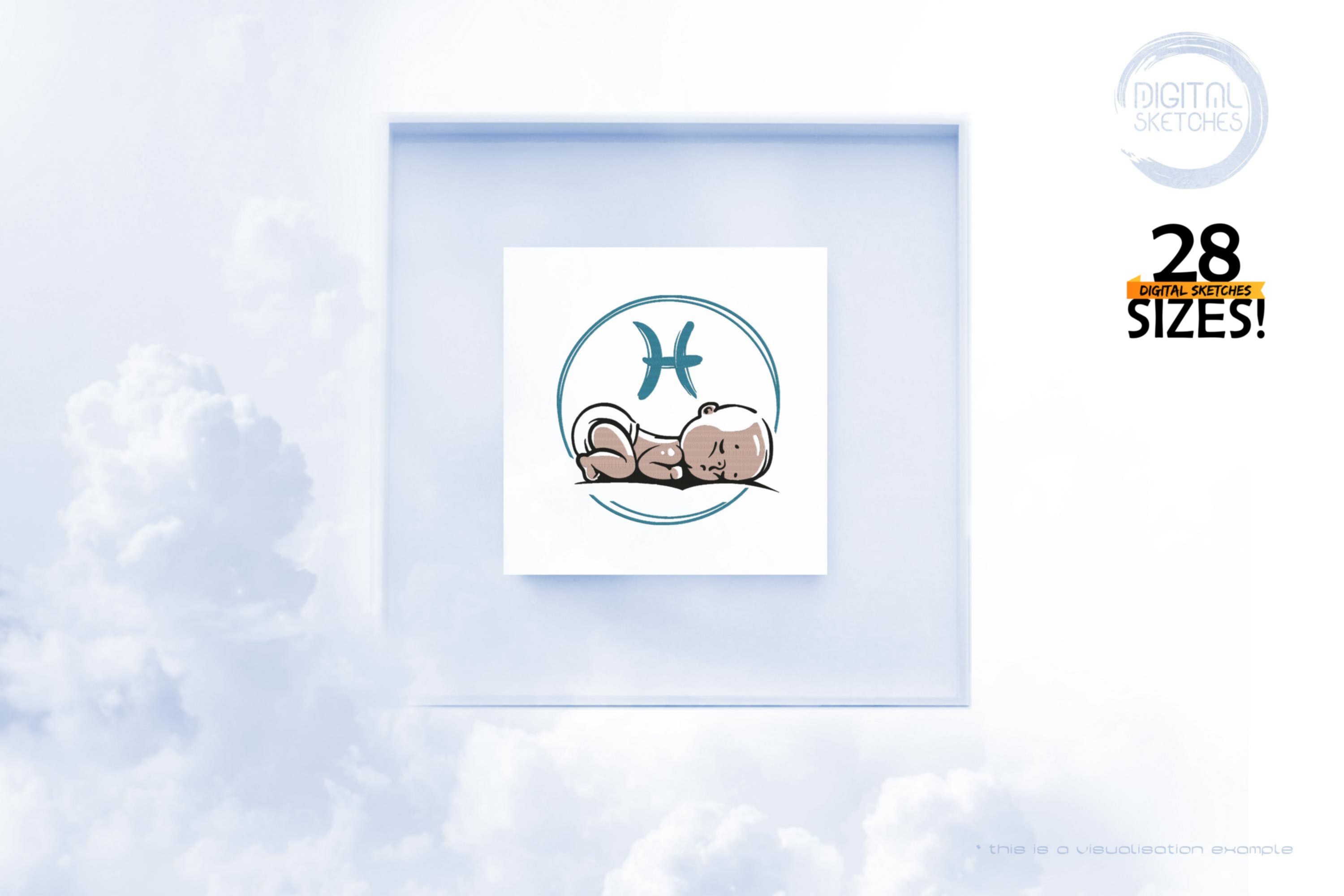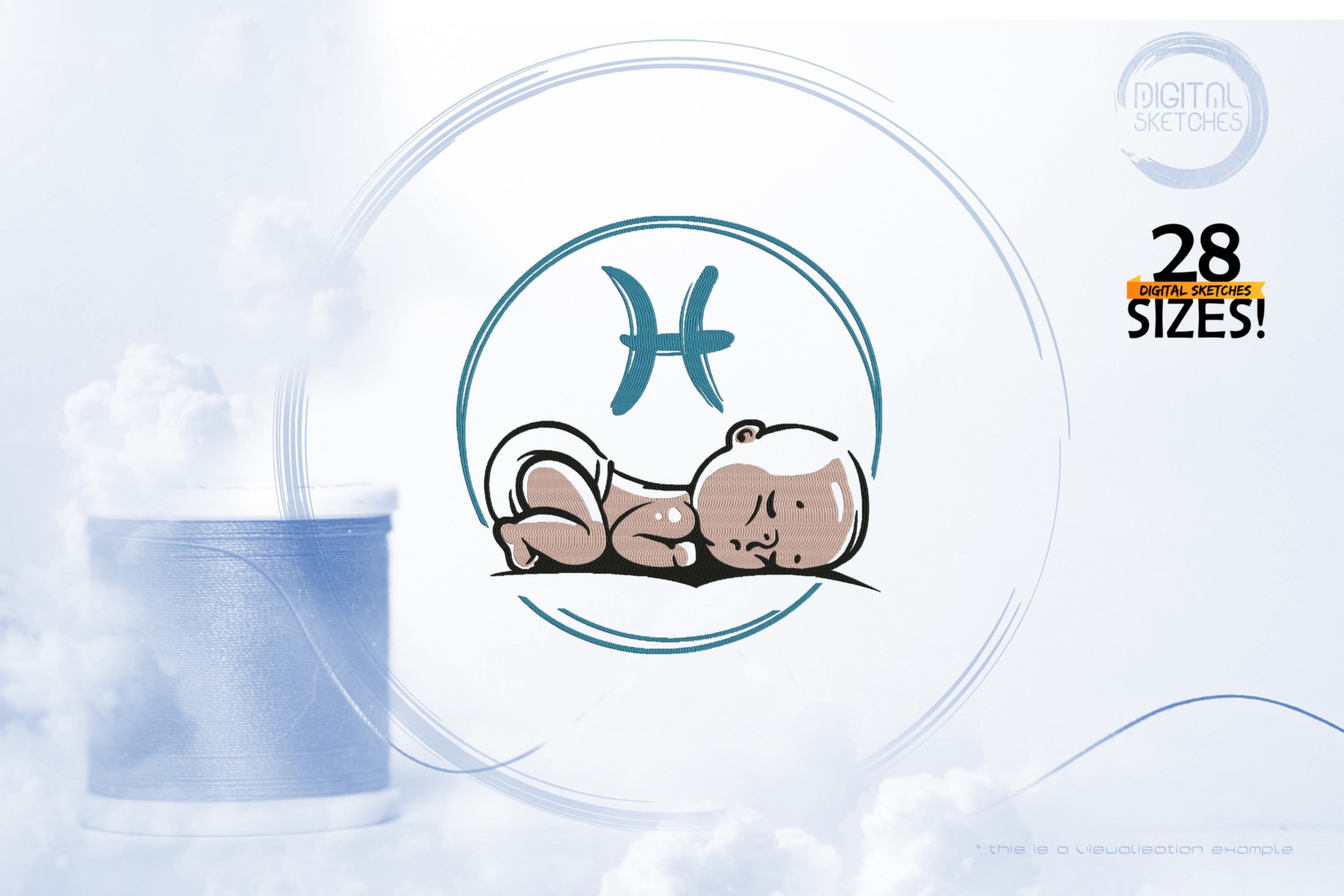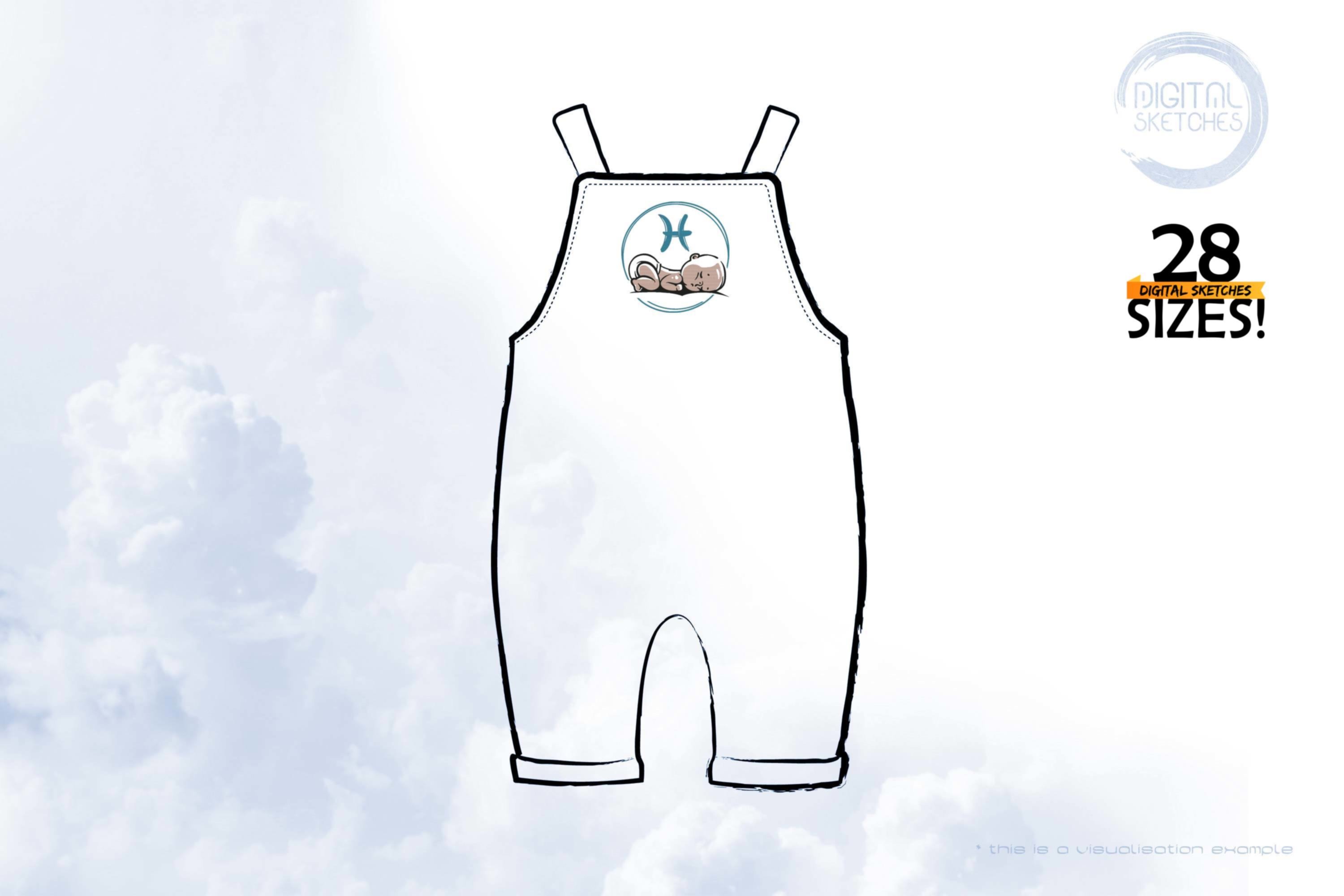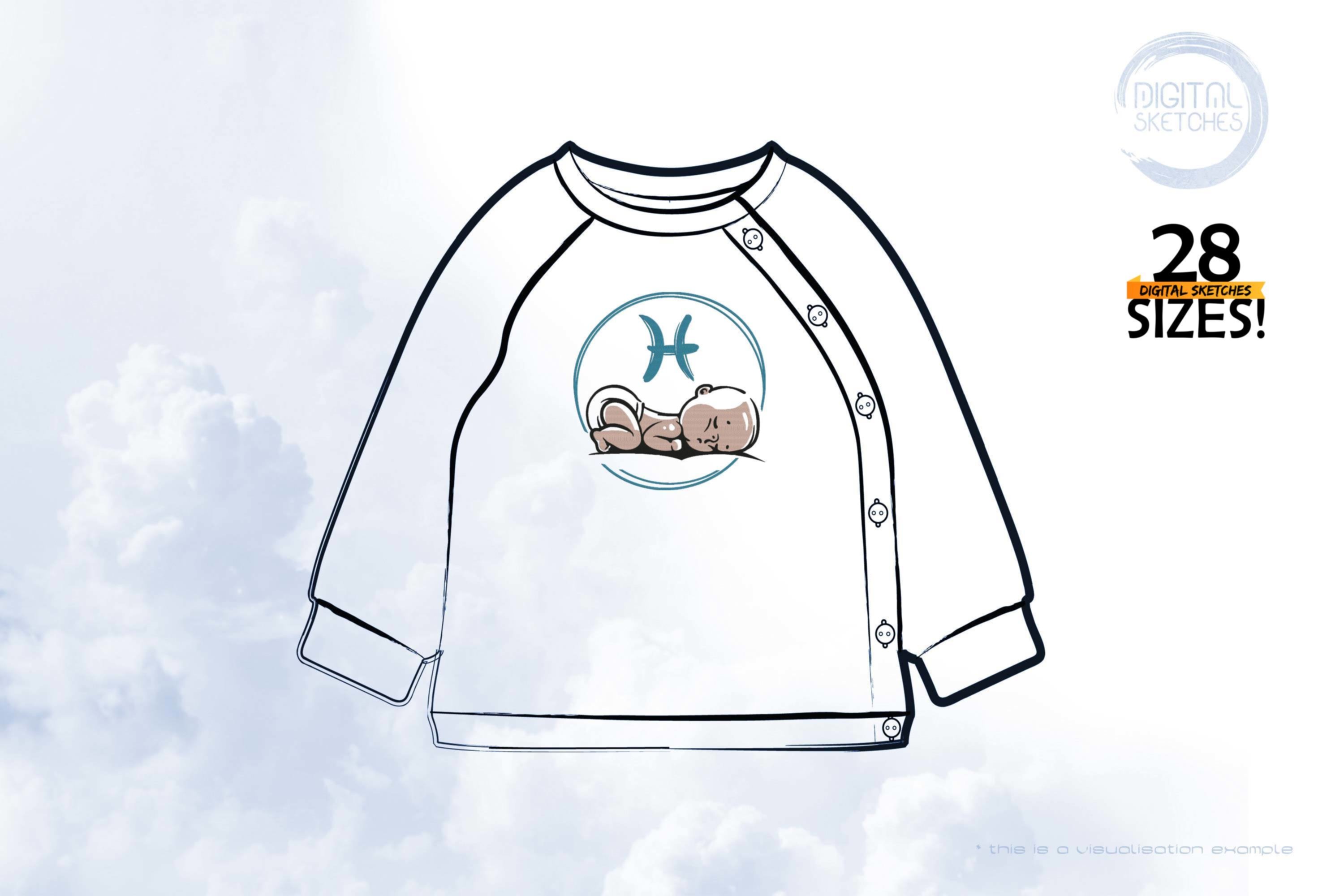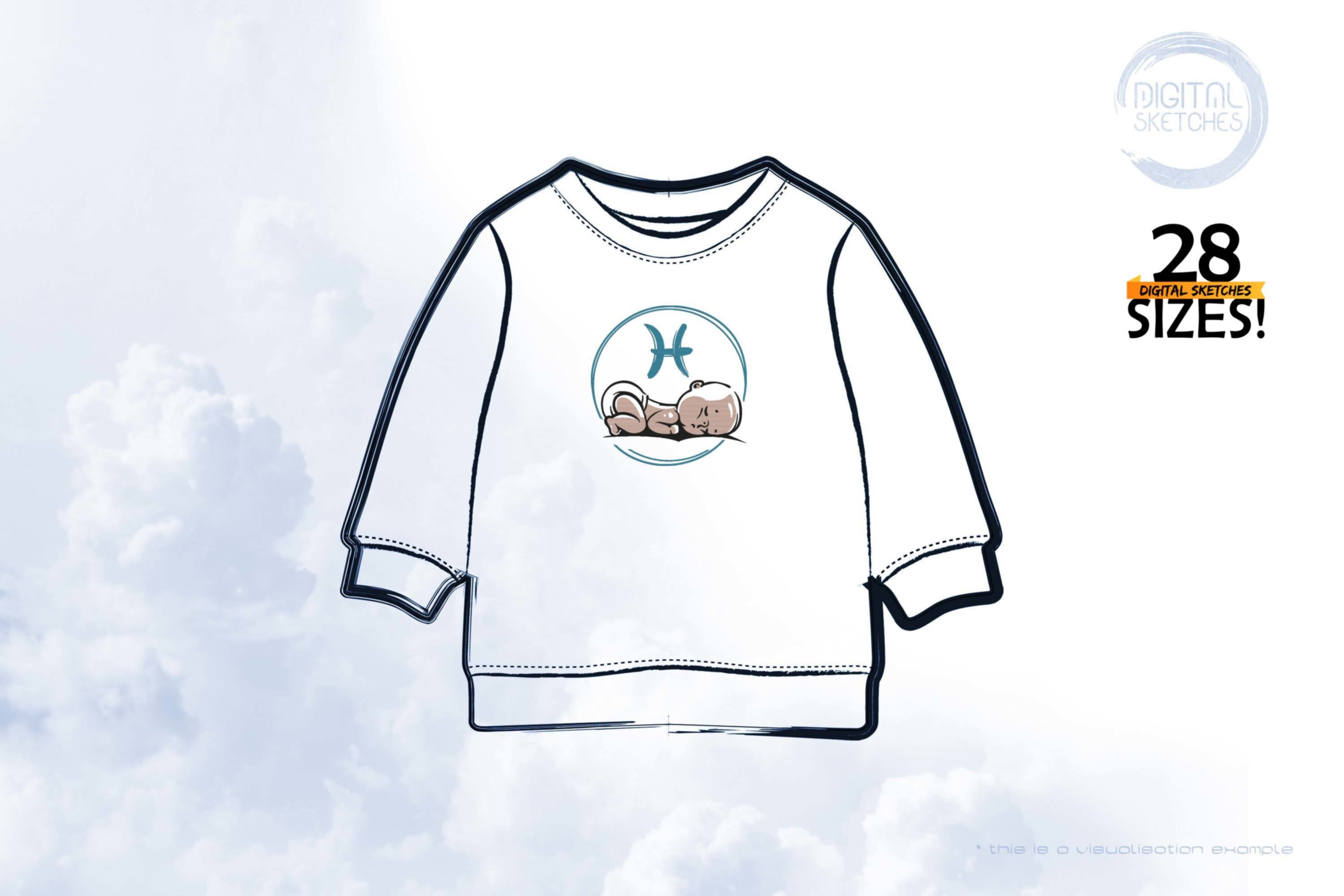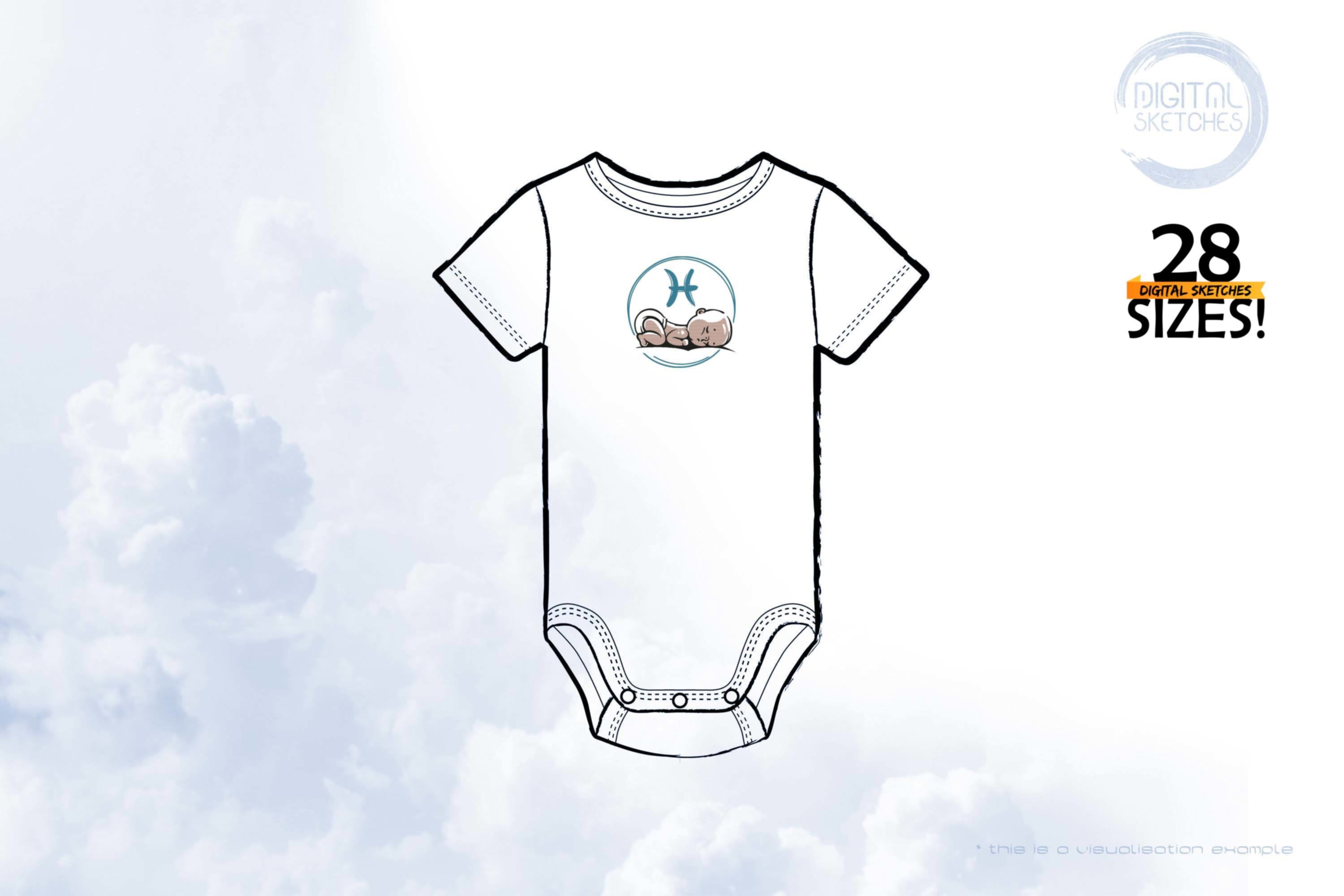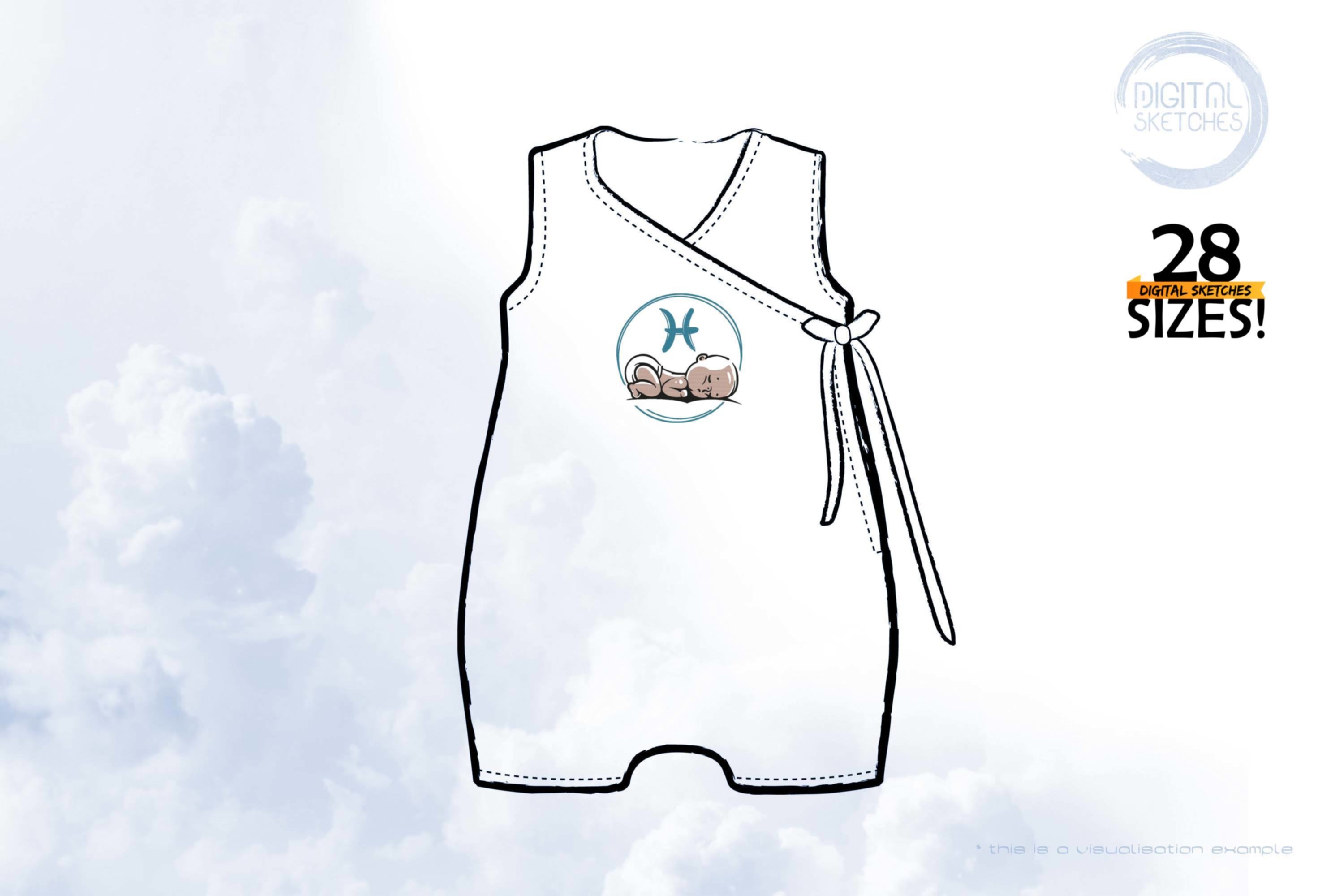 US$1.10*
%
US$4.40*
(75% saved)
Product information "Pisces Baby Zodiac"
The fishes (Latin: Pisces) are a constellation of the ecliptic. Pisces lies on the ecliptic, so the sun, moon, and planets pass through the constellation. The Sun currently resides in the constellation of Pisces from March 12 to April 19 each year. The ecliptic crosses the celestial equator in Pisces. This crossing point, the vernal equinox, is the origin of the major astronomical coordinate systems in the night sky. The time at which the sun crosses the celestial equator corresponds to the astronomical beginning of spring in the northern hemisphere. In the year 2597, assuming today's constellation boundaries, this point will move into the constellation Aquarius.

Pisces is one of the 48 constellations of ancient Greek astronomy, already described by Ptolemy. The constellation gave its name to the zodiac sign of Pisces in astrology. However, due to the precession movement of the Earth's axis, the passage of the Sun has changed compared to ancient times. In 7 BC, a rare triple conjunction between Jupiter and Saturn (Greatest conjunction) occurred in Pisces. That is, the two planets met three times in the course of a year. Conjunctions between Jupiter and Saturn occur about every 20 years, but very few are triple with such a small angular separation that both almost look like a single star. This can be seen only every 854 years and thus represented a millennium event for Babylonian astronomers. At that time the planets Jupiter with Saturn and later Venus with Mars could be observed all in a row in the constellation Pisces (fish). These two facts gave rise to hypotheses that that Jupiter-Saturn conjunction entered history and Christian faith as the Star of Bethlehem. Thus in the antiquity fish images were also a secret recognition sign of the Christians among themselves. Until today, however, the actual facts are not clear, also purely symbolic interpretations or comets have been proposed as the basis of the Epiphany story.

The Babylonians associated the constellation with the goddess of love Ishtar. The ancient Greeks apparently adopted this interpretation later. In their mythology, the Pisces represent the goddess of love, Aphrodite, and her son, Eros, who, fleeing from the monster Typhon, jumped into the Euphrates River, turned into fish, and escaped. The Romans often referred to the fish as Imbrifer Duo Pisces, the two rain-bringing fish, or as Gemini Pisces and Piscis Gemellus, a pair of fish.

Product Number:
N10040

Product Name:
ZodiacSignBaby-12

This design comes with the following sizes:
Size: 3.24"(w) X 3.34"(h) (82.2mm X 84.8mm)
Size: 3.62"(w) X 3.73"(h) (92.0mm X 94.8mm)
Size: 5.38"(w) X 5.54"(h) (136.6mm X 140.8mm)
Size: 5.80"(w) X 5.98"(h) (147.2mm X 151.8mm)
Size: 5.83"(w) X 6.02"(h) (148.2mm X 152.8mm)
Size: 5.91"(w) X 6.09"(h) (150.2mm X 154.8mm)
Size: 6.18"(w) X 6.37"(h) (157.0mm X 161.8mm)
Size: 6.41"(w) X 6.61"(h) (162.8mm X 167.8mm)
Size: 6.94"(w) X 7.16"(h) (176.4mm X 181.8mm)
Size: 9.73"(w) X 10.03"(h) (247.2mm X 254.8mm)
Size: 10.04"(w) X 10.35"(h) (255.0mm X 262.8mm)
Size: 10.31"(w) X 10.62"(h) (261.8mm X 269.8mm)
Size: 10.35"(w) X 10.66"(h) (262.8mm X 270.8mm)
Size: 10.54"(w) X 10.86"(h) (267.6mm X 275.8mm)
Size: 10.61"(w) X 10.94"(h) (269.6mm X 277.8mm)
Size: 10.87"(w) X 11.21"(h) (276.2mm X 284.8mm)
Size: 10.99"(w) X 11.33"(h) (279.2mm X 287.8mm)
Size: 11.14"(w) X 11.49"(h) (283.0mm X 291.8mm)
Size: 11.38"(w) X 11.72"(h) (289.0mm X 297.8mm)
Size: 11.45"(w) X 11.80"(h) (290.8mm X 299.8mm)
Size: 11.57"(w) X 11.92"(h) (293.8mm X 302.8mm)
Size: 11.80"(w) X 12.16"(h) (299.6mm X 308.8mm)
Size: 12.02"(w) X 12.39"(h) (305.4mm X 314.8mm)
Size: 12.21"(w) X 12.59"(h) (310.2mm X 319.8mm)
Size: 12.37"(w) X 12.75"(h) (314.2mm X 323.8mm)
Size: 12.52"(w) X 12.91"(h) (318.0mm X 327.8mm)
Size: 12.60"(w) X 12.98"(h) (320.0mm X 329.8mm)
Size: 13.74"(w) X 14.17"(h) (349.0mm X 359.8mm)

The following formats are included in the file you will receive: .DST .EXP .JEF .PES .VP3 .XXX .PEC .U01
You MUST have an embroidery machine and the software needed to transfer it from your computer to the machine to use this file. This listing is for the machine file only - not a finished item.

Pisces Baby Zodiac Sign Machine Embroidery Design, The Fishes Astrology Embroidery Pattern, Astrological Signs, Horoscope Designs, Zodiac Constellations Embroidery Art, Celestial Coordinate System, DIY Project Idea, Unique Digital Supplies For Embroidery Machines