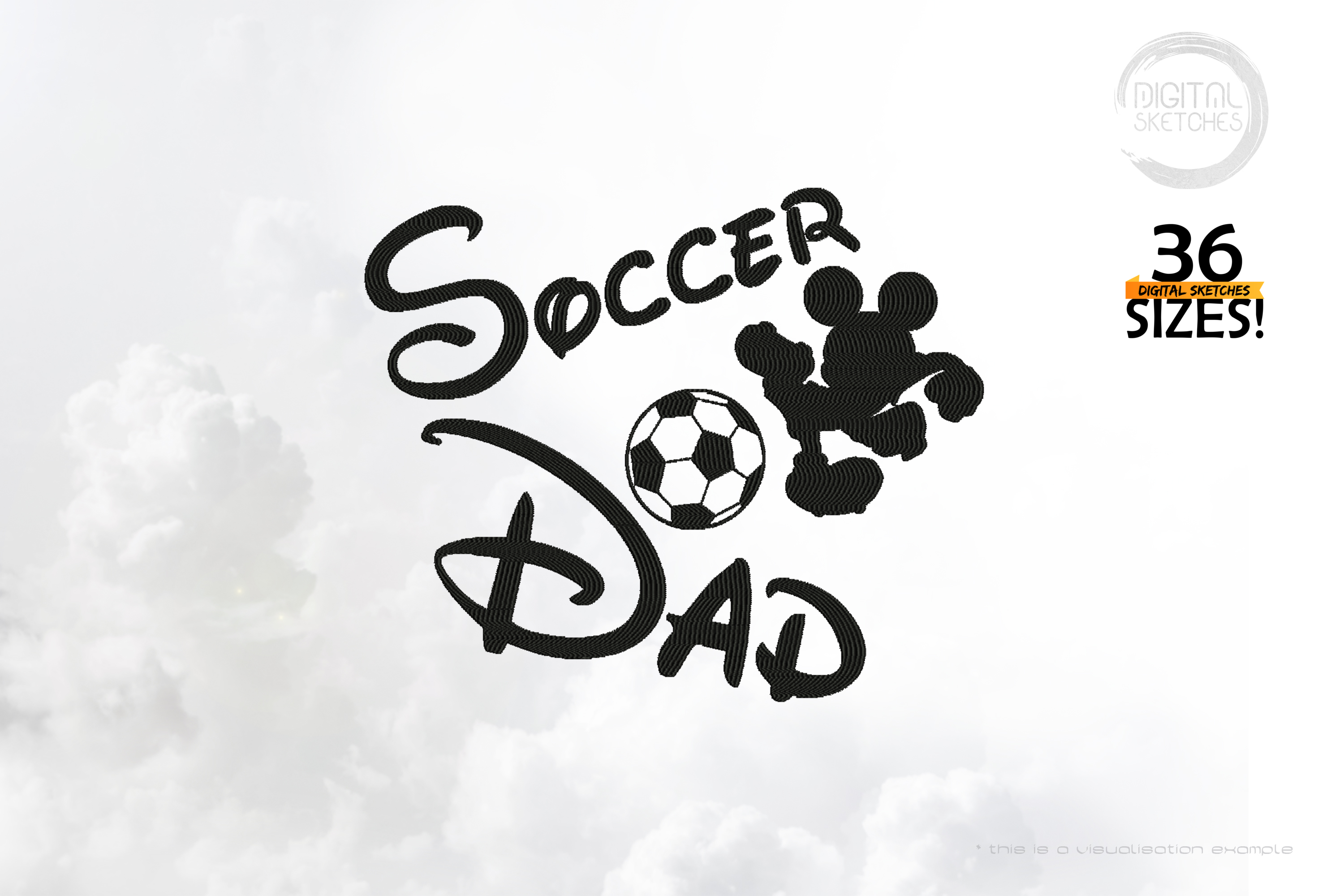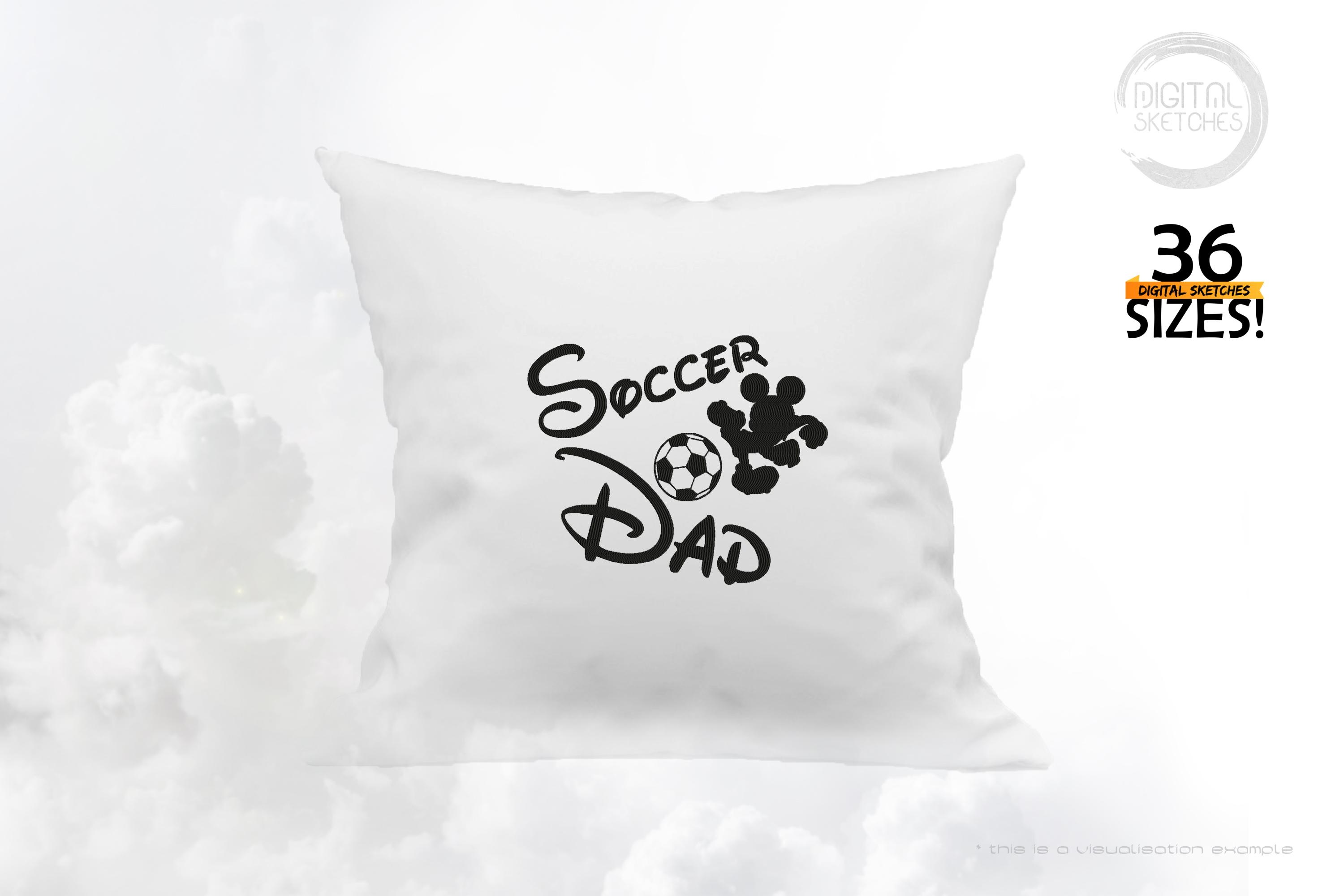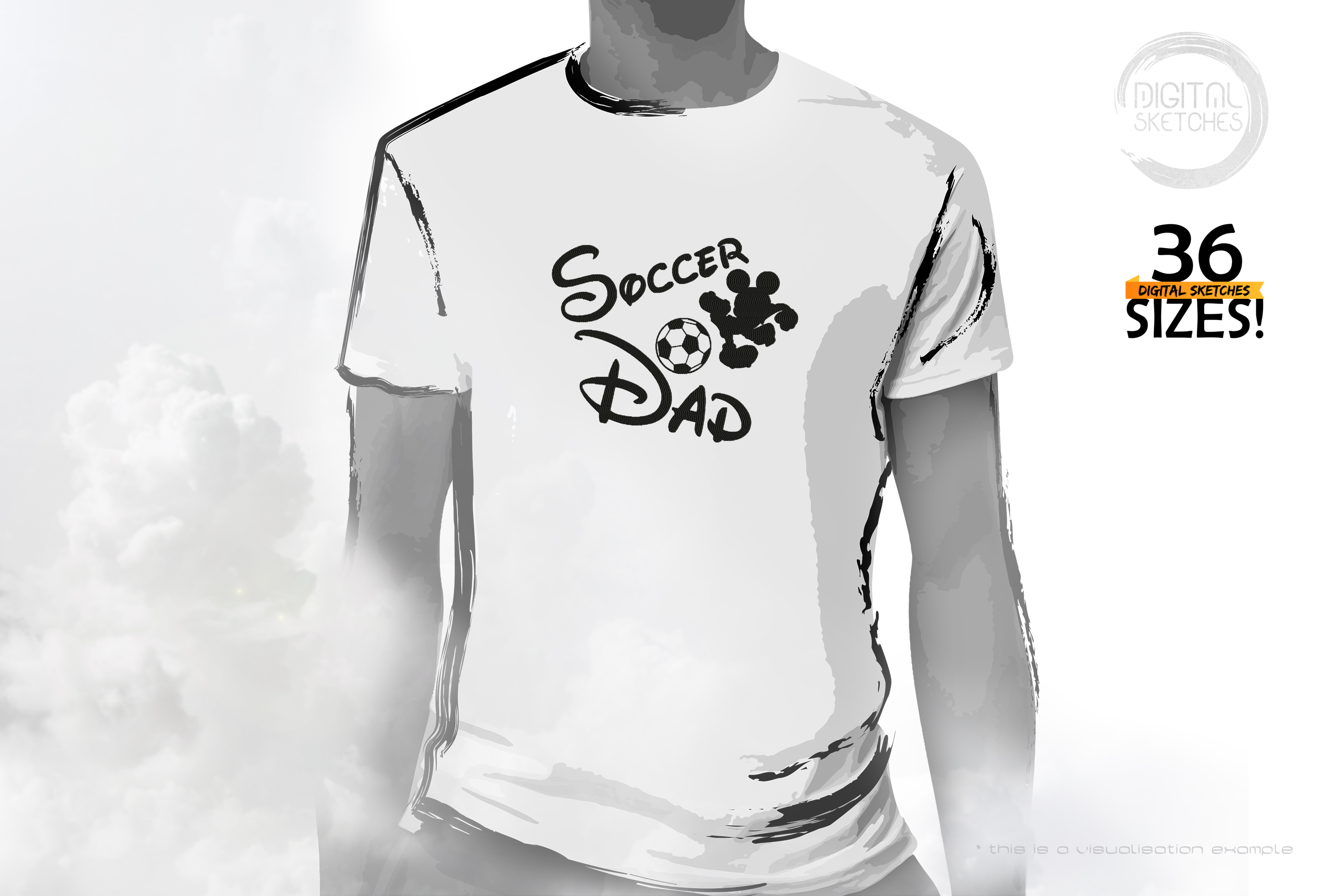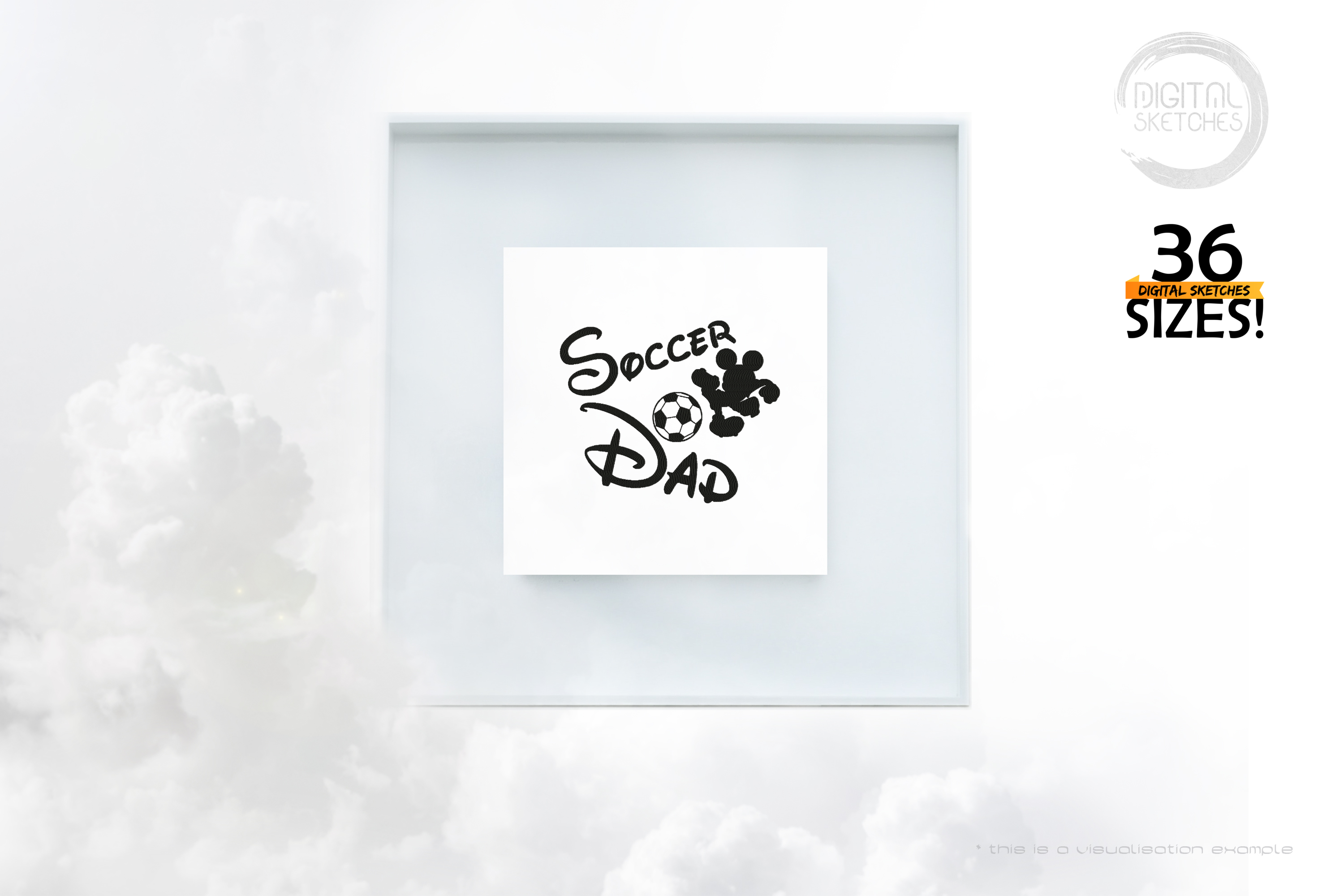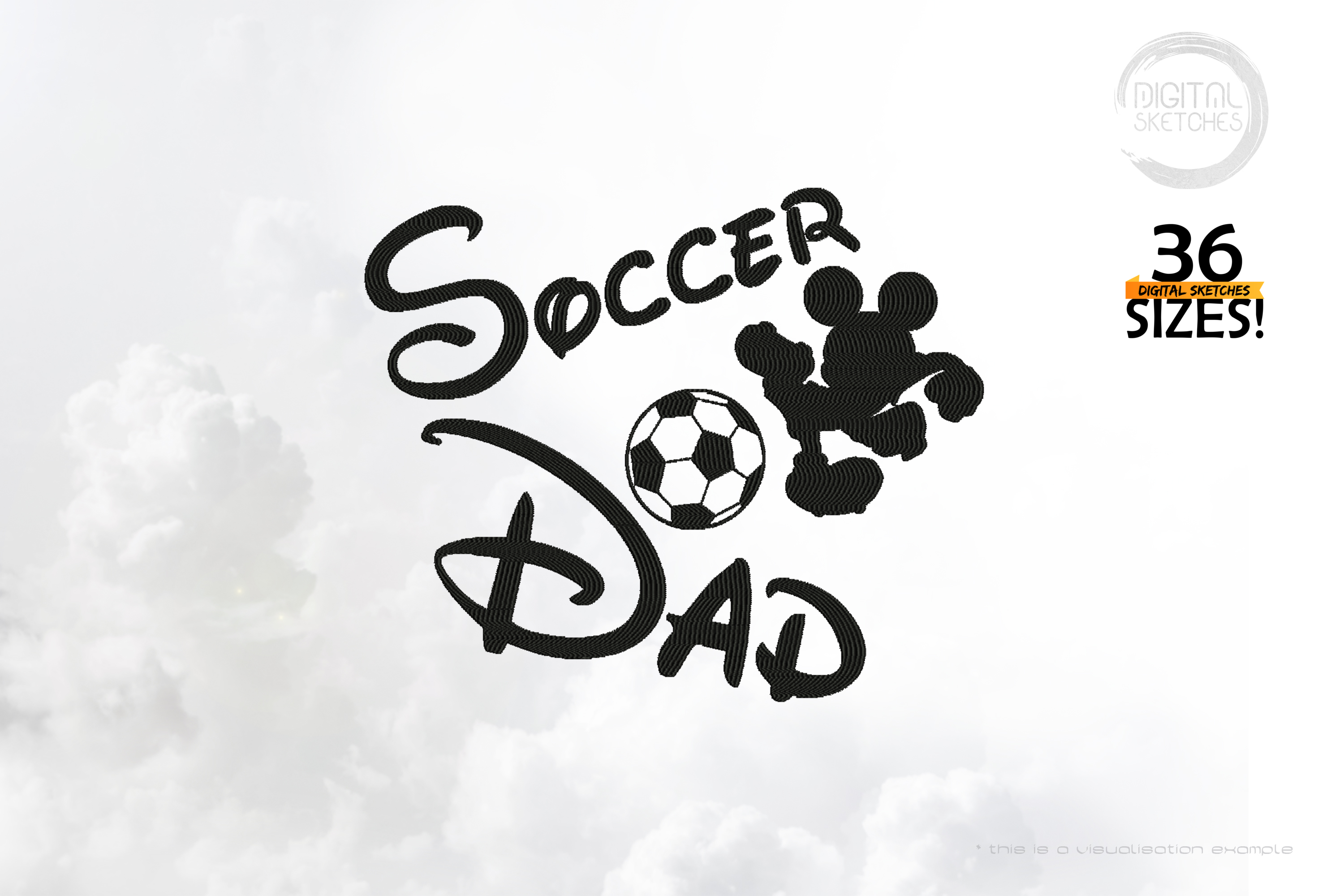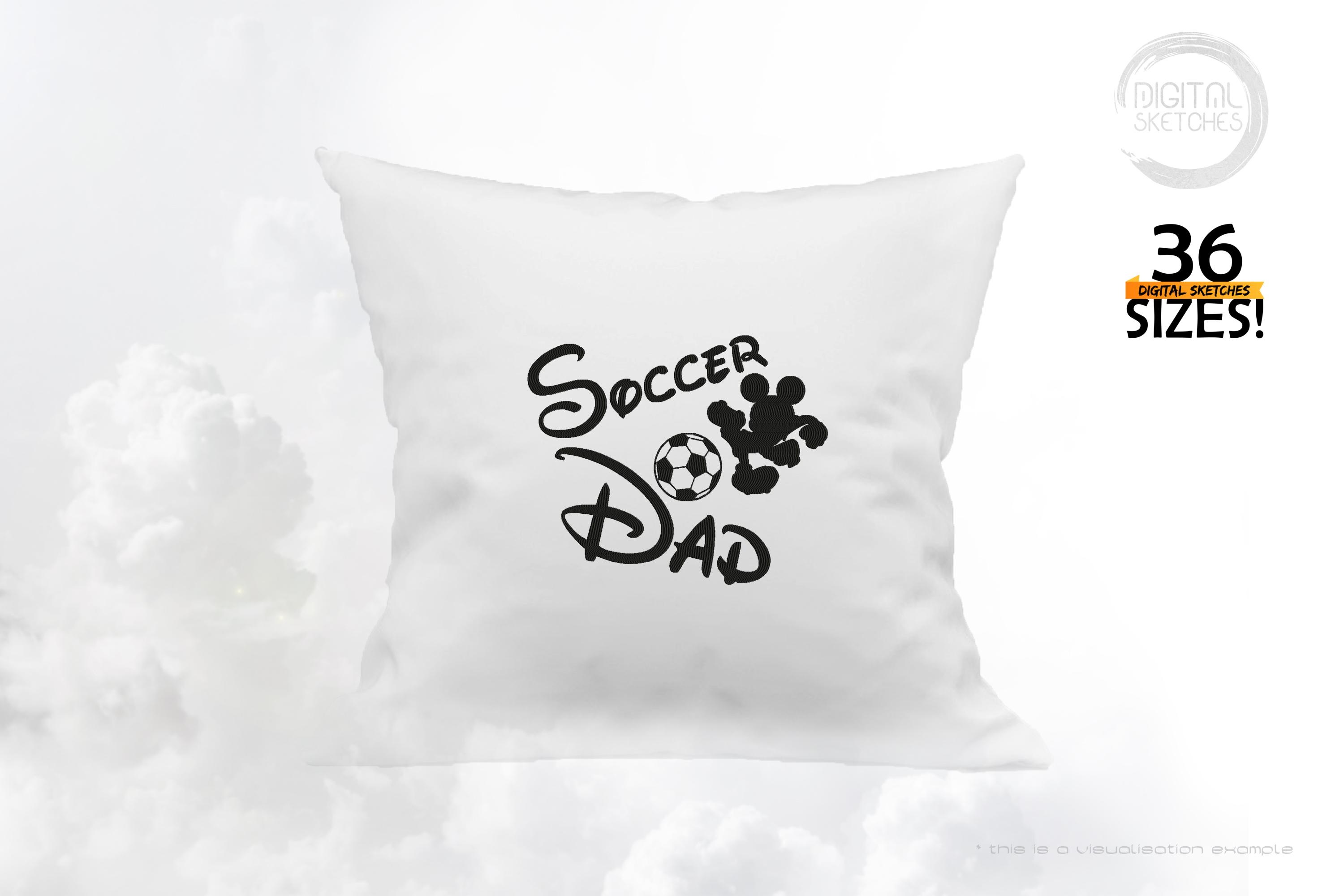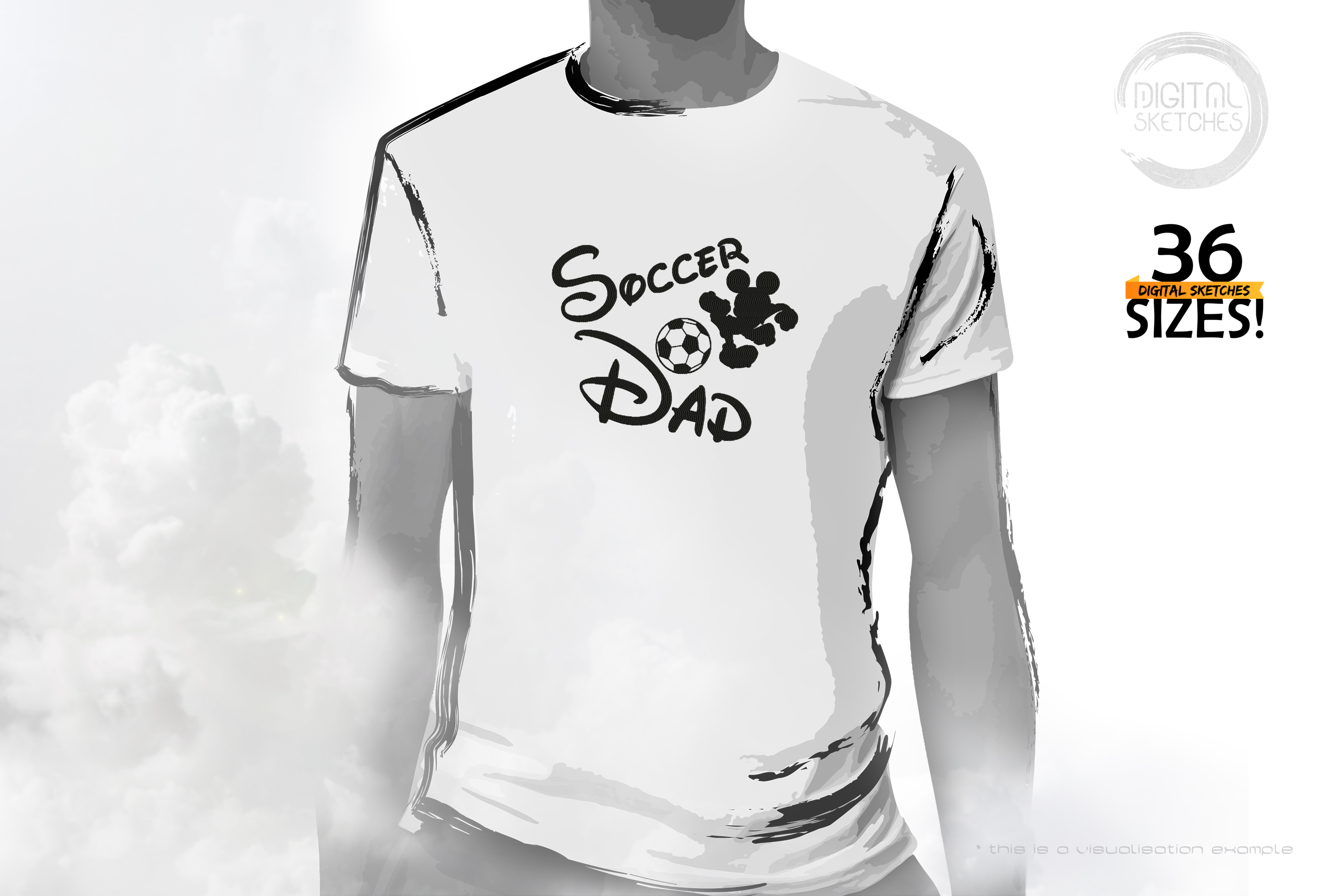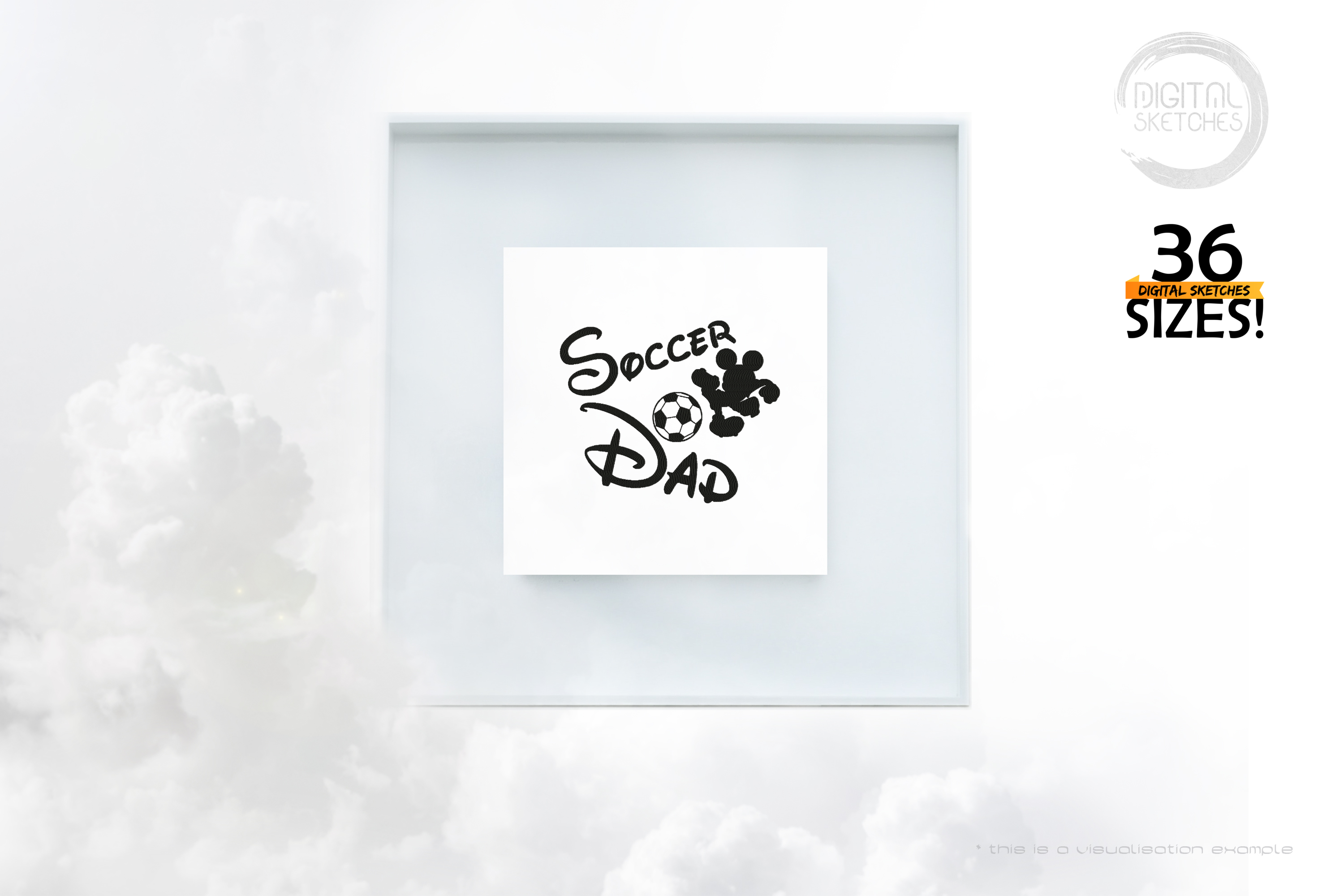 This is a downloadable product

Unlimited access
US$1.10*
%
US$4.40*
(75% saved)
Product information "Mouse Soccer Football Dad "
Soccer is a ball sport in which two teams compete against each other with the goal of scoring more goals than their opponents to win the game. The game is usually played for two 45-minute periods, plus overtime and, if necessary, extra time and/or penalties. A team usually consists of eleven players, one of whom is the goalkeeper. The ball may be played with the whole body except the arms and hands; it is mainly kicked with the foot. Only the goalkeeper (inside his own penalty area) - or the field players when taking a throw-in - may touch the ball with their hands.

The success of soccer is based, firstly, on its simplicity. The cost of resources and equipment is relatively low (see, for example, street soccer), which has made it very popular in many developing countries, and it is easy for newcomers and spectators to understand or even take for granted. Secondly, the number of goals is relatively low, which increases the value of a goal and makes the games more exciting, since superior or better-placed teams do not win as often or can be determined as winners early on as in other ball sports.However, these special features have been counteracted in recent times by more complicated regulations (including changes to the offside rule) and ever greater (technical) expense in top-level soccer (including video evidence), which are intended to lead to "fairer" soccer.


Soccer originated in Great Britain in the second half of the 19th century and spread to continental Europe and other continents from the 1880s and 1890s. It is considered the world's most popular team sport. Unlike other sports (such as handball), top clubs in soccer usually developed only in large cities, which can boast the very elaborate infrastructure with recently increasing demands.The mouse (Mus) is a rodent genus from the group of Old World mice (Murinae). The genus comprises just under 40 species, of which the house mouse is the best known and most widespread. Most of the other species live in Africa and in South and Southeast Asia.

Mouse length ranges from 4.5 to 12.5 centimetres, with a tail of 3 to 11 centimetres. The weight, as far as is known, is between 12 and 35 grams. The coat is soft, rough or spiky, depending on the species, its colouration ranges from light grey to various shades of grey and brown to blackish brown on the upper side, the underside is lighter. The tail appears hairless but is covered with fine hairs.

The original range apparently included Africa, southern Europe and large parts of southern and south-eastern Asia. In the wake of humans, the house mouse has gained a worldwide distribution and is the only species to also live in America and Australia. Mice occur in a variety of habitats, including forests, savannas, grasslands and rocky areas. However, some species have become so specialised in their role as cultural predators that they are usually found near human dwellings. In addition to the house mouse, this is true for the African dwarf mouse, and to a limited extent also for the rice field mouse and the dunnock.

Product Number:
N06567

Product Name:
SoccerDad

This design comes with the following sizes:
Size: 5.14"(w) X 4.27"(h) (130.6mm X 108.4mm)
Size: 5.26"(w) X 4.36"(h) (133.6mm X 110.8mm)
Size: 5.34"(w) X 4.43"(h) (135.6mm X 112.6mm)
Size: 5.43"(w) X 4.51"(h) (138.0mm X 114.6mm)
Size: 5.46"(w) X 4.53"(h) (138.6mm X 115.0mm)
Size: 5.57"(w) X 4.63"(h) (141.6mm X 117.6mm)
Size: 5.66"(w) X 4.70"(h) (143.8mm X 119.4mm)
Size: 5.72"(w) X 4.75"(h) (145.4mm X 120.6mm)
Size: 5.76"(w) X 4.77"(h) (146.2mm X 121.2mm)
Size: 5.84"(w) X 4.85"(h) (148.4mm X 123.2mm)
Size: 5.96"(w) X 4.94"(h) (151.4mm X 125.6mm)
Size: 5.98"(w) X 4.96"(h) (152.0mm X 126.0mm)
Size: 6.06"(w) X 5.04"(h) (154.0mm X 128.0mm)
Size: 6.13"(w) X 5.09"(h) (155.8mm X 129.2mm)
Size: 6.22"(w) X 5.17"(h) (158.0mm X 131.2mm)
Size: 6.24"(w) X 5.18"(h) (158.6mm X 131.6mm)
Size: 6.28"(w) X 5.20"(h) (159.4mm X 132.2mm)
Size: 6.36"(w) X 5.28"(h) (161.6mm X 134.2mm)
Size: 6.45"(w) X 5.35"(h) (163.8mm X 136.0mm)
Size: 6.48"(w) X 5.38"(h) (164.6mm X 136.6mm)
Size: 6.50"(w) X 5.39"(h) (165.2mm X 137.0mm)
Size: 6.60"(w) X 5.48"(h) (167.6mm X 139.2mm)
Size: 6.74"(w) X 5.60"(h) (171.2mm X 142.2mm)
Size: 6.80"(w) X 5.64"(h) (172.8mm X 143.2mm)
Size: 7.23"(w) X 6.01"(h) (183.6mm X 152.6mm)
Size: 7.32"(w) X 6.07"(h) (186.0mm X 154.2mm)
Size: 7.41"(w) X 6.15"(h) (188.2mm X 156.2mm)
Size: 7.47"(w) X 6.20"(h) (189.8mm X 157.4mm)
Size: 7.55"(w) X 6.28"(h) (191.8mm X 159.4mm)
Size: 7.73"(w) X 6.42"(h) (196.4mm X 163.0mm)
Size: 8.02"(w) X 6.66"(h) (203.6mm X 169.2mm)
Size: 8.13"(w) X 6.76"(h) (206.6mm X 171.6mm)
Size: 8.92"(w) X 7.40"(h) (226.6mm X 188.0mm)
Size: 9.76"(w) X 8.11"(h) (248.0mm X 206.0mm)
Size: 9.91"(w) X 8.23"(h) (251.6mm X 209.0mm)
Size: 10.00"(w) X 8.30"(h) (254.0mm X 210.8mm)

The following formats are included in the file you will receive: .DST .EXP .JEF .PES .VP3 .XXX .PEC .U01
You MUST have an embroidery machine and the software needed to transfer it from your computer to the machine to use this file. This listing is for the machine file only - not a finished item.

Soccer Dad Mouse Machine Embroidery Design, Football Mouse Dad Saying Embroidery Pattern, Sports Designs, Rodent Genus Designs, Small Animals Embroidery Art, DIY Project Idea, Unique Digital Supplies For Embroidery Machines