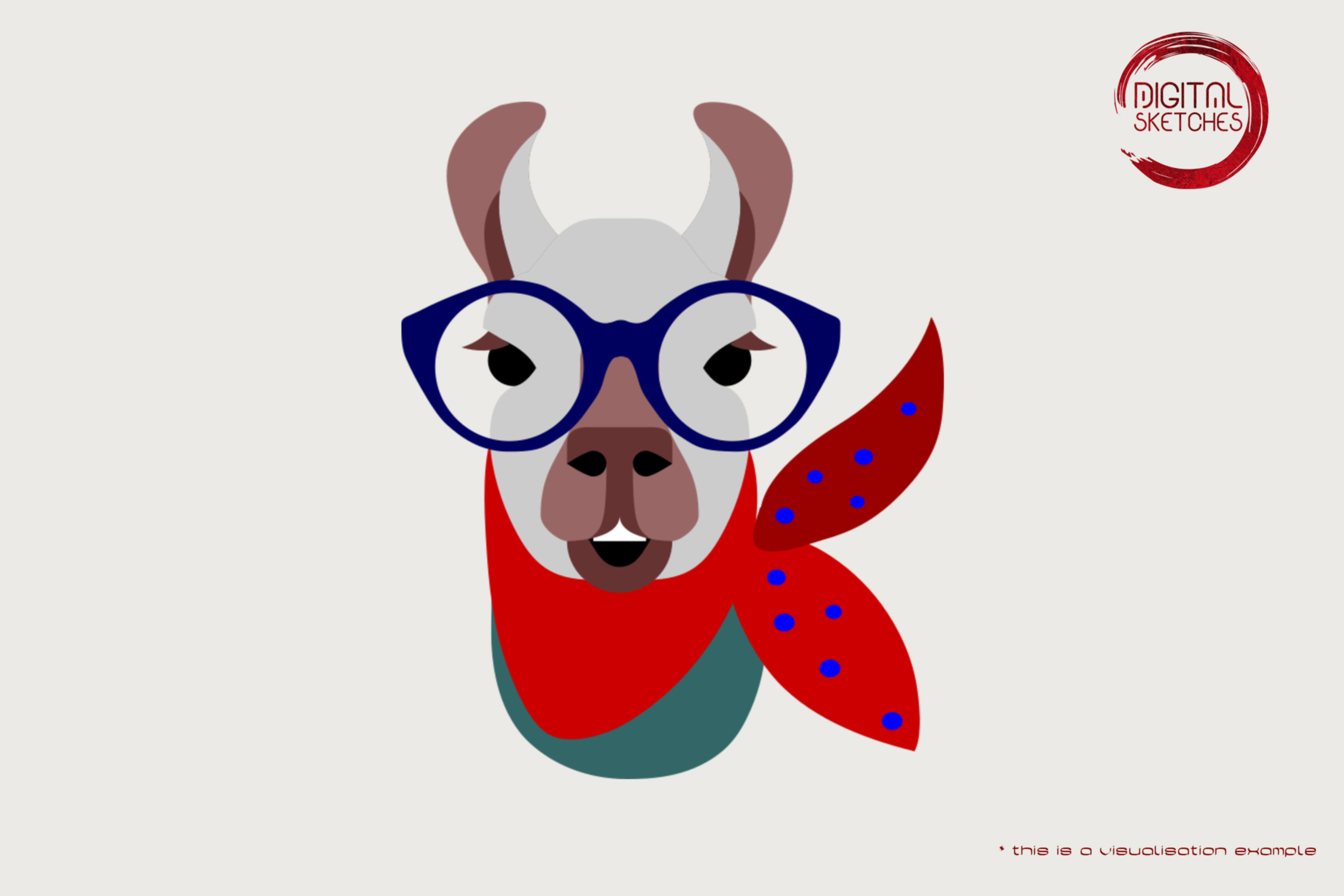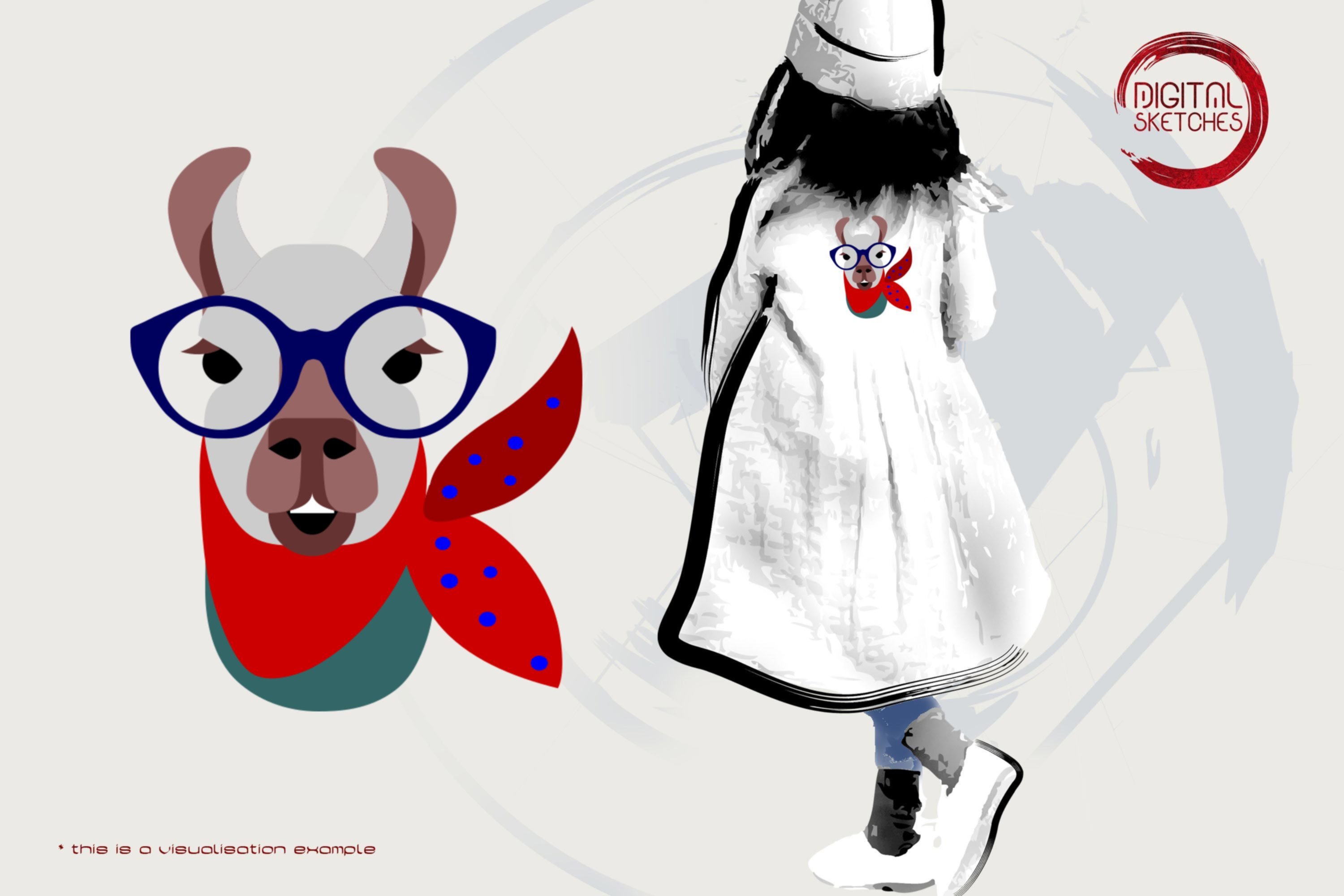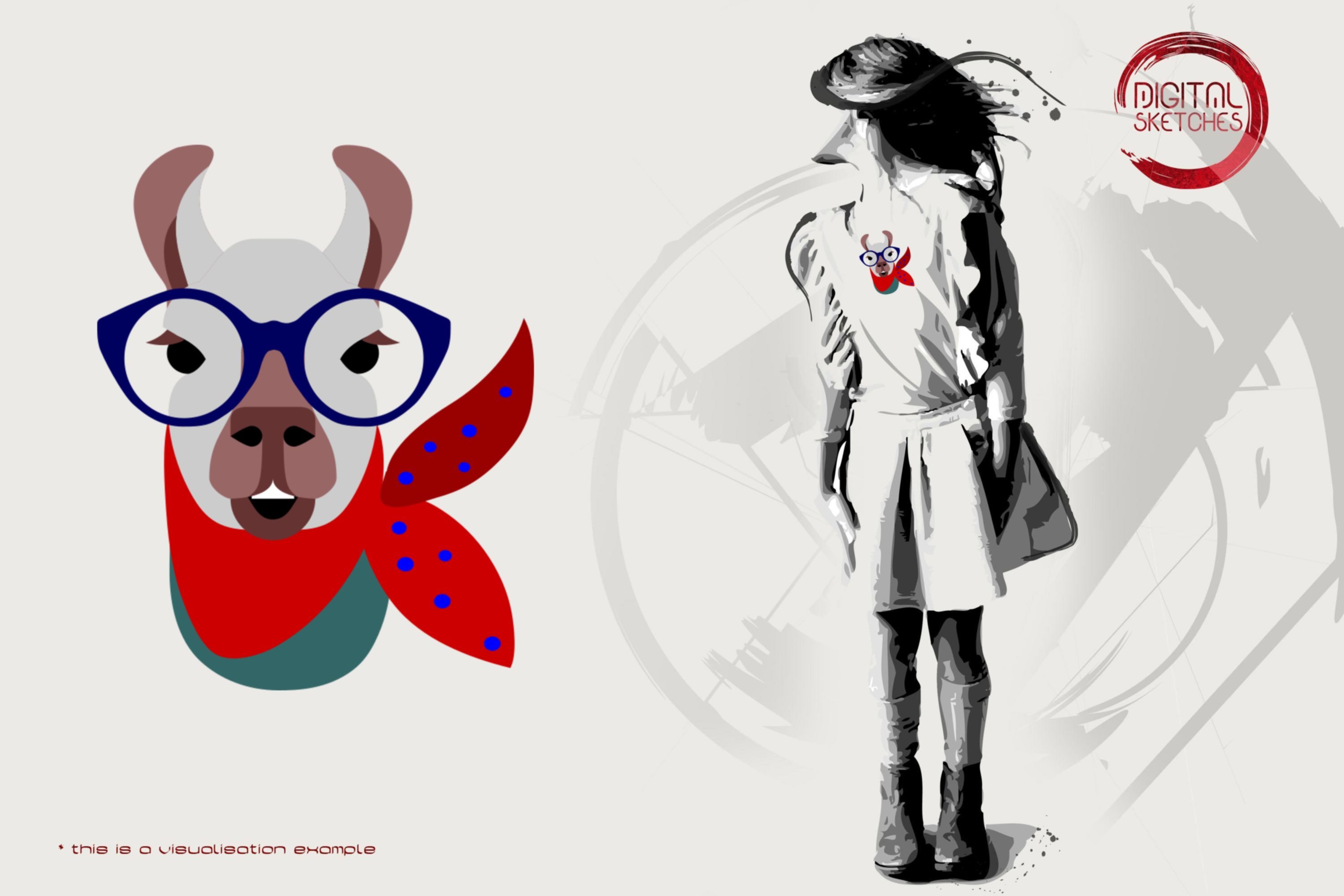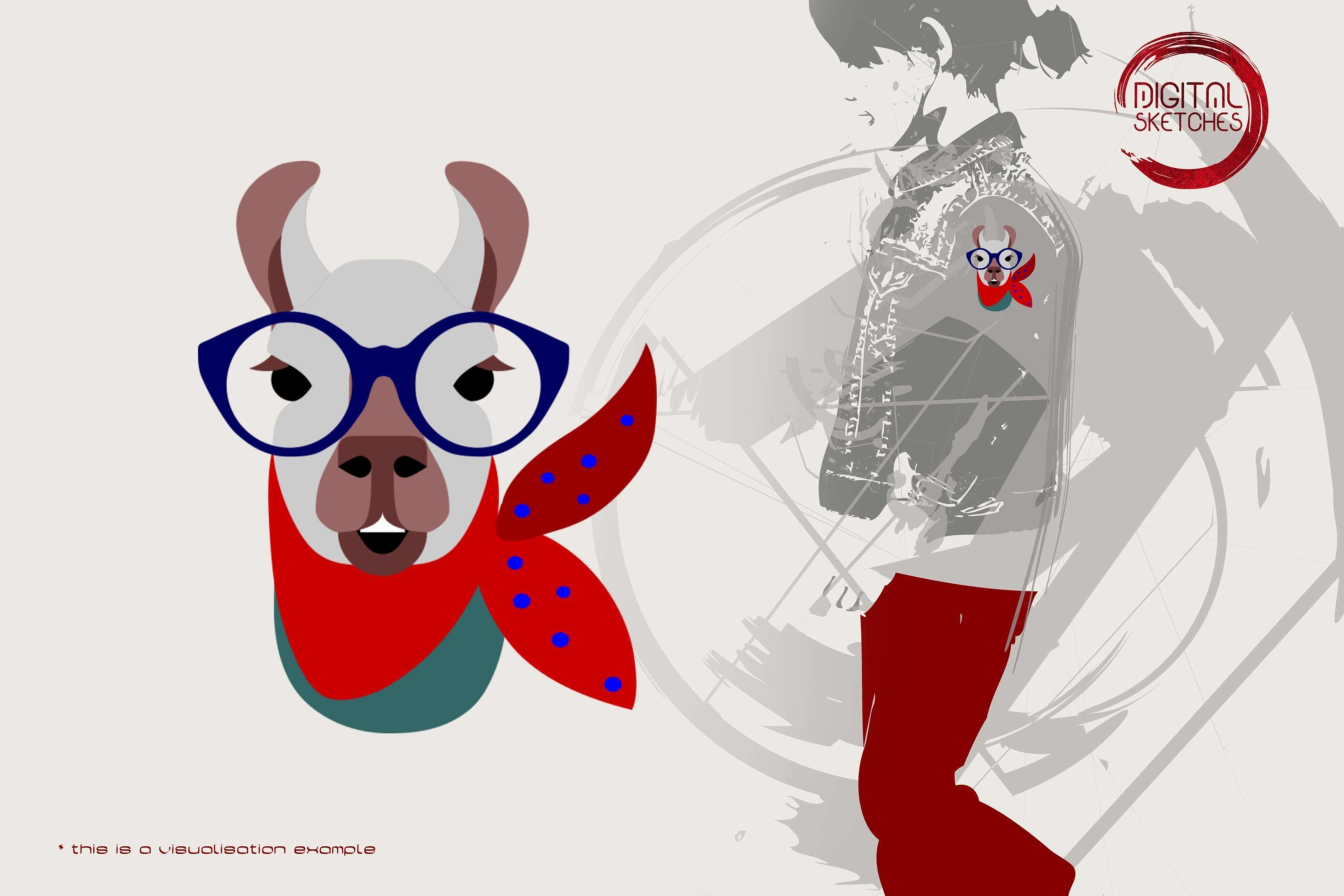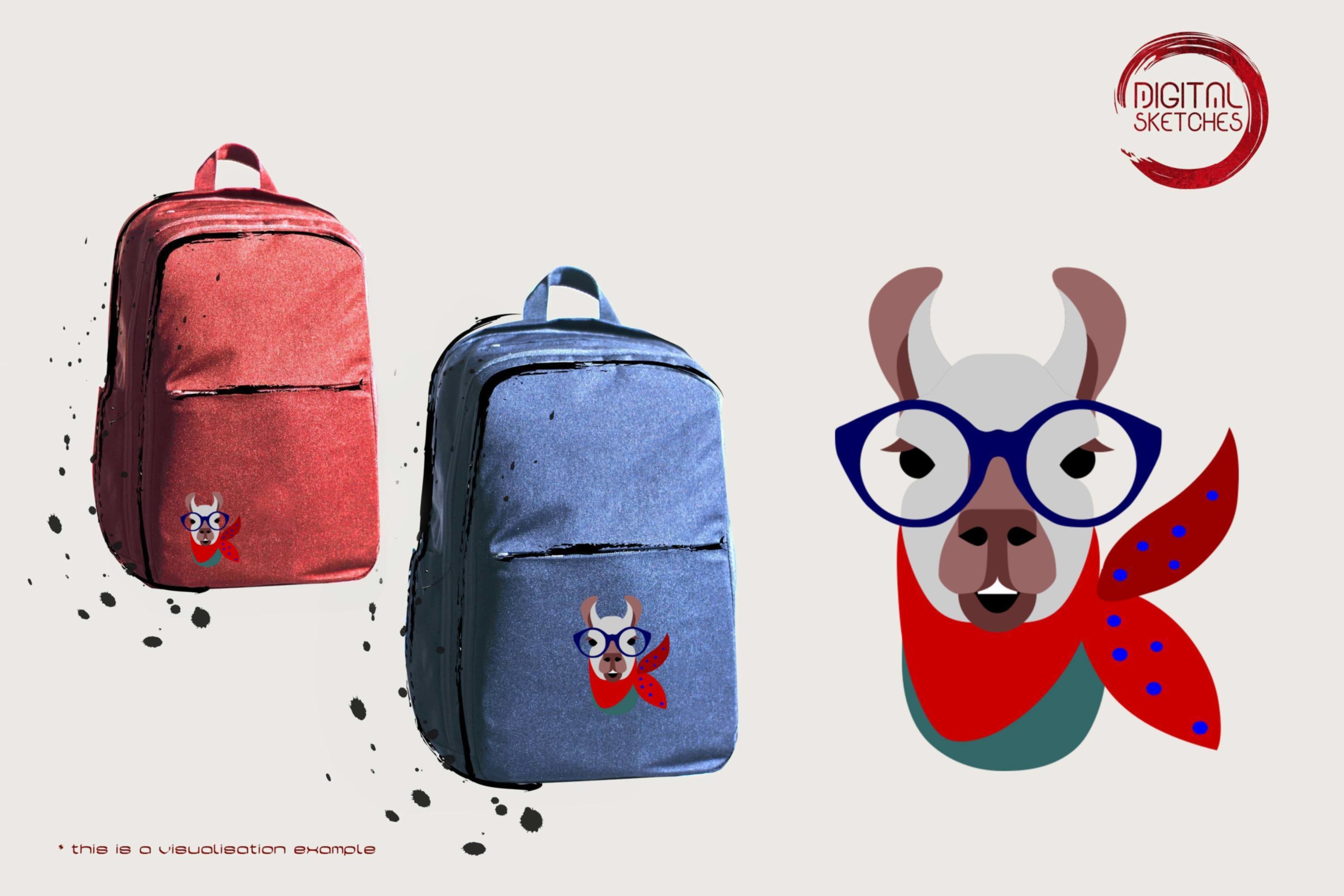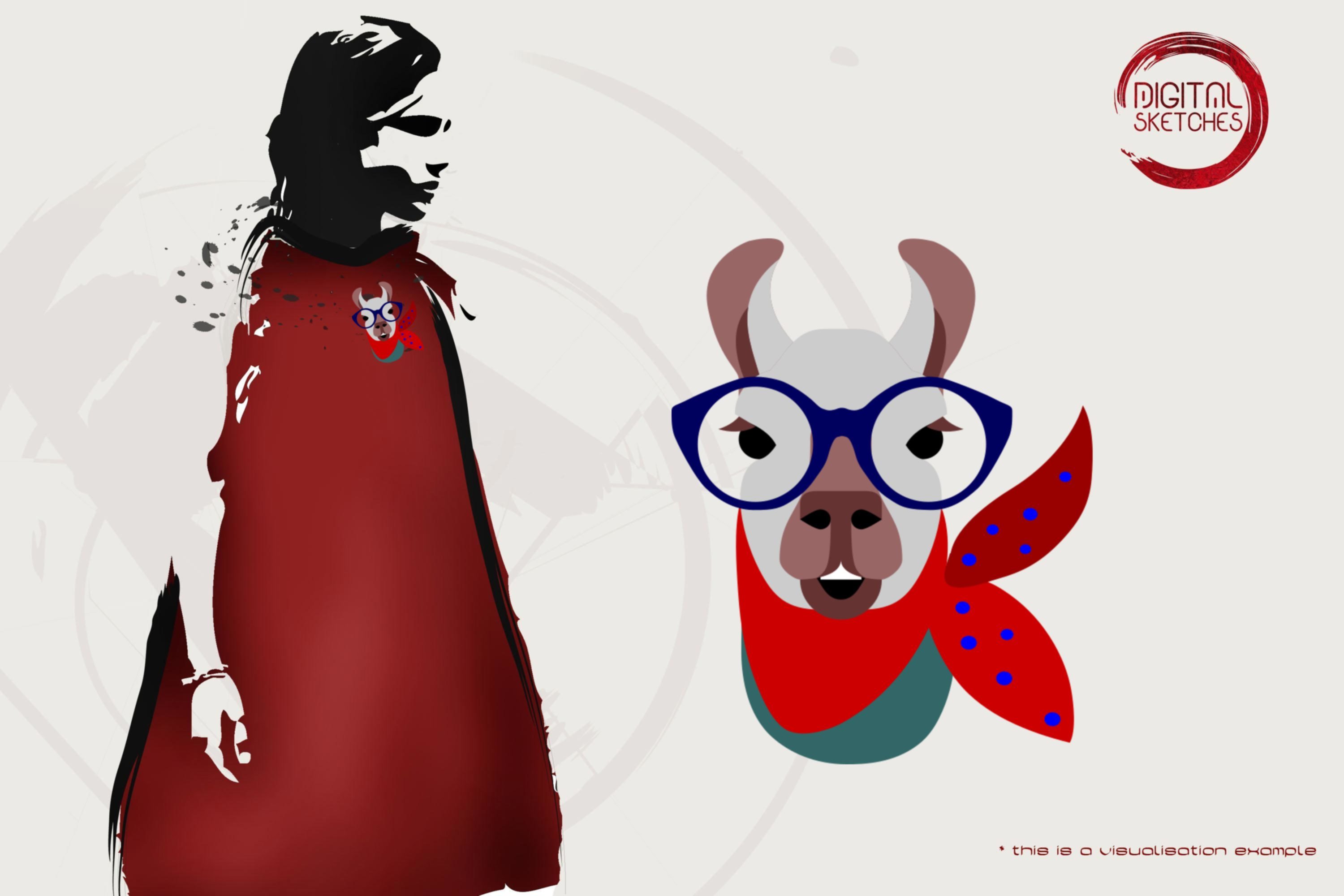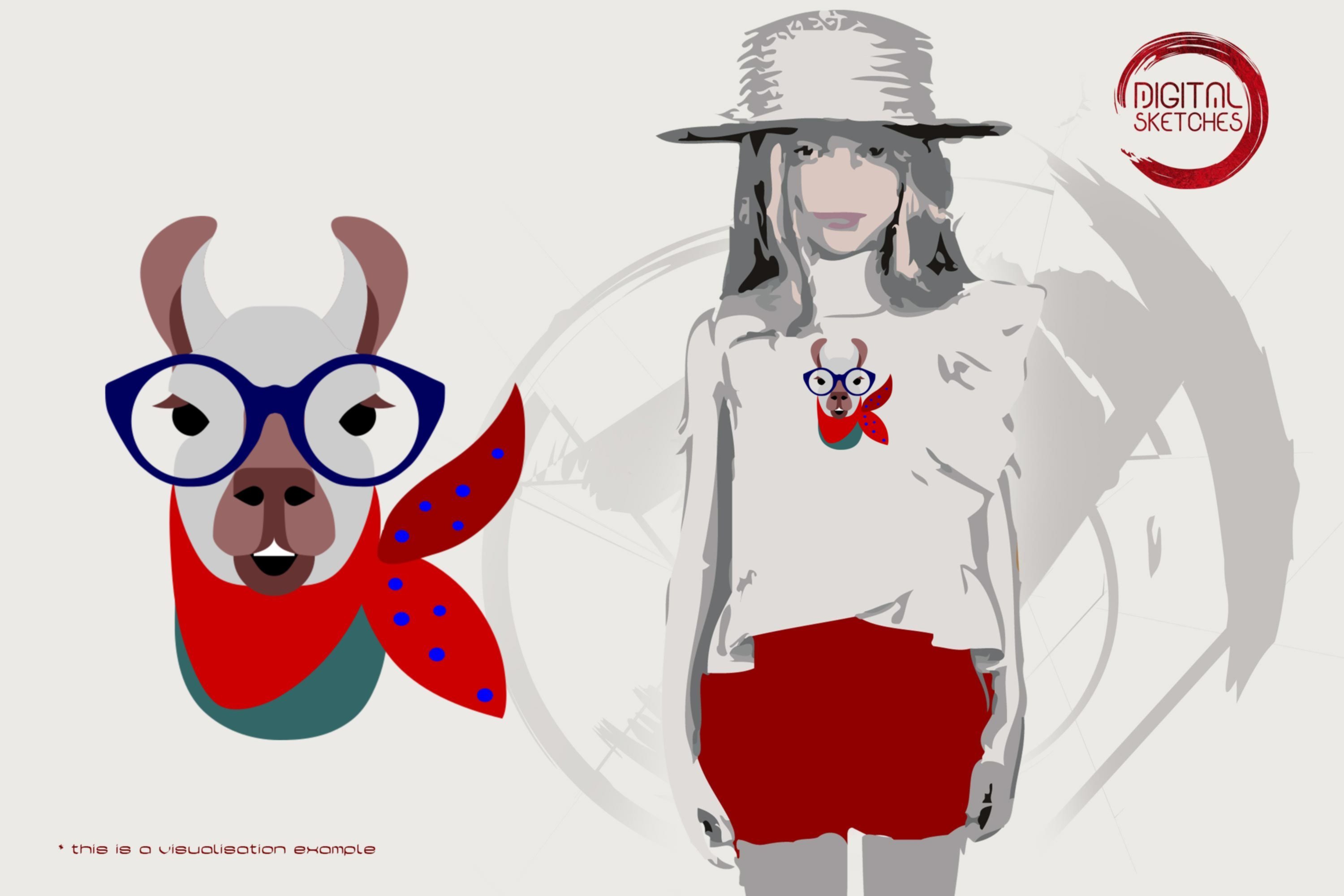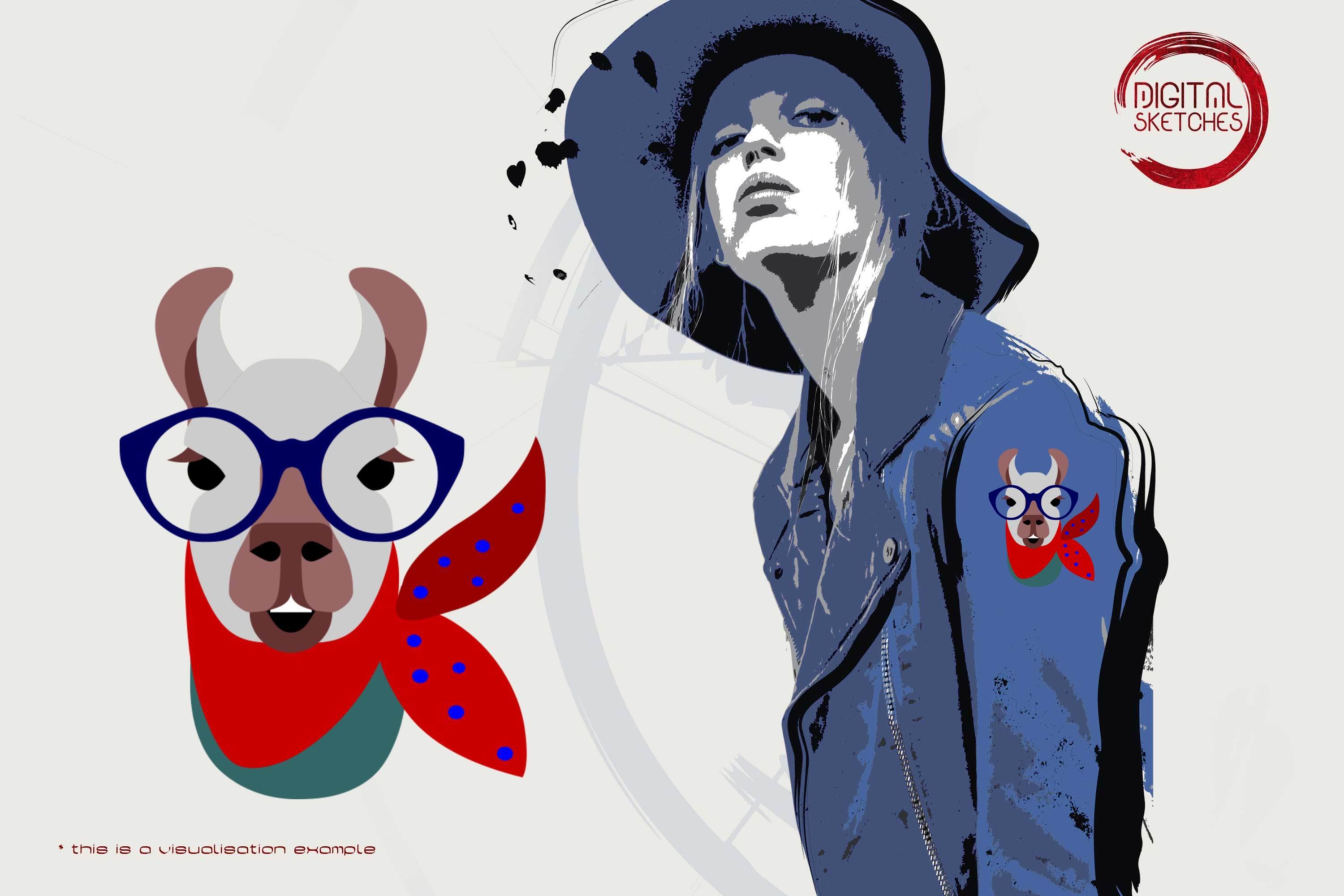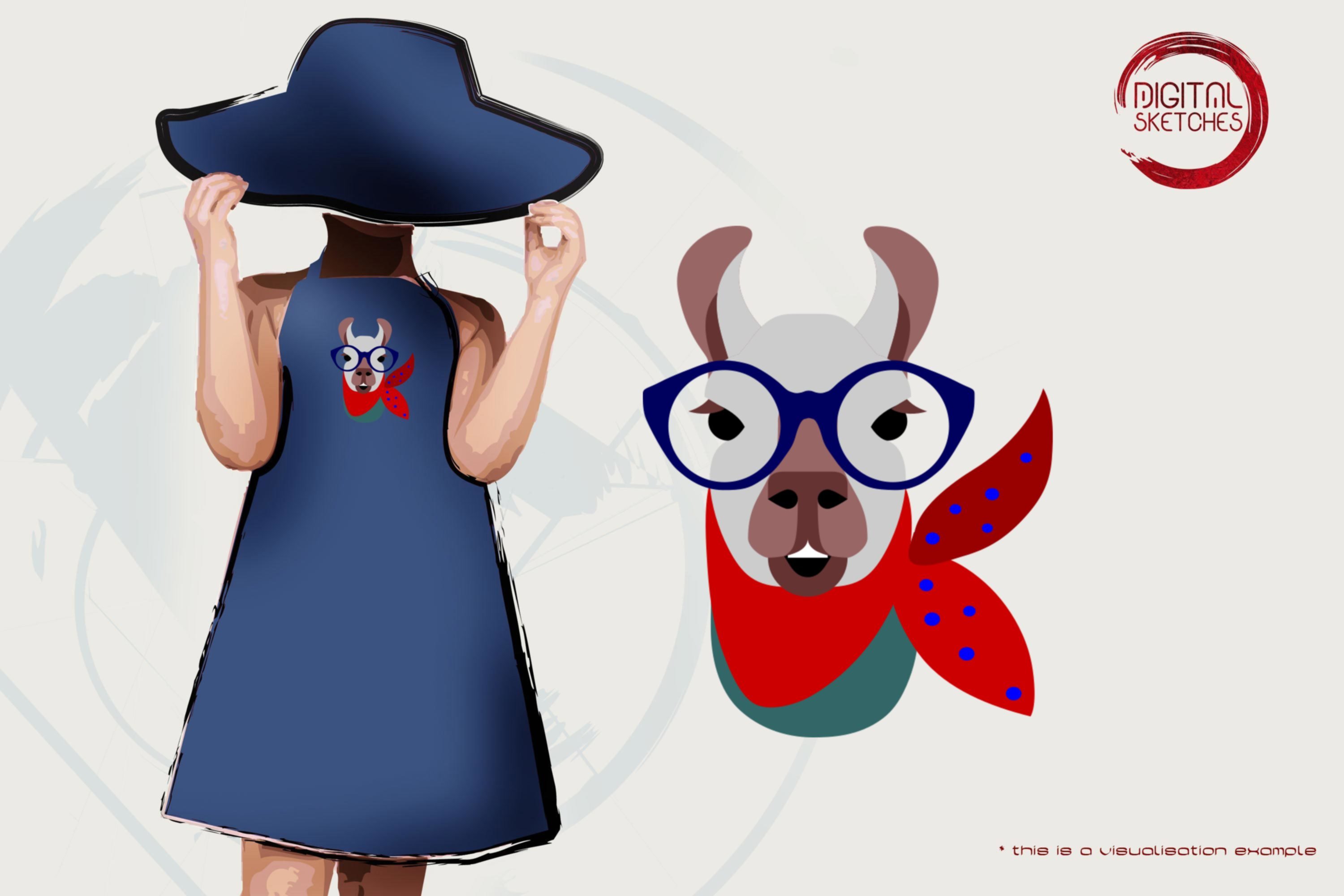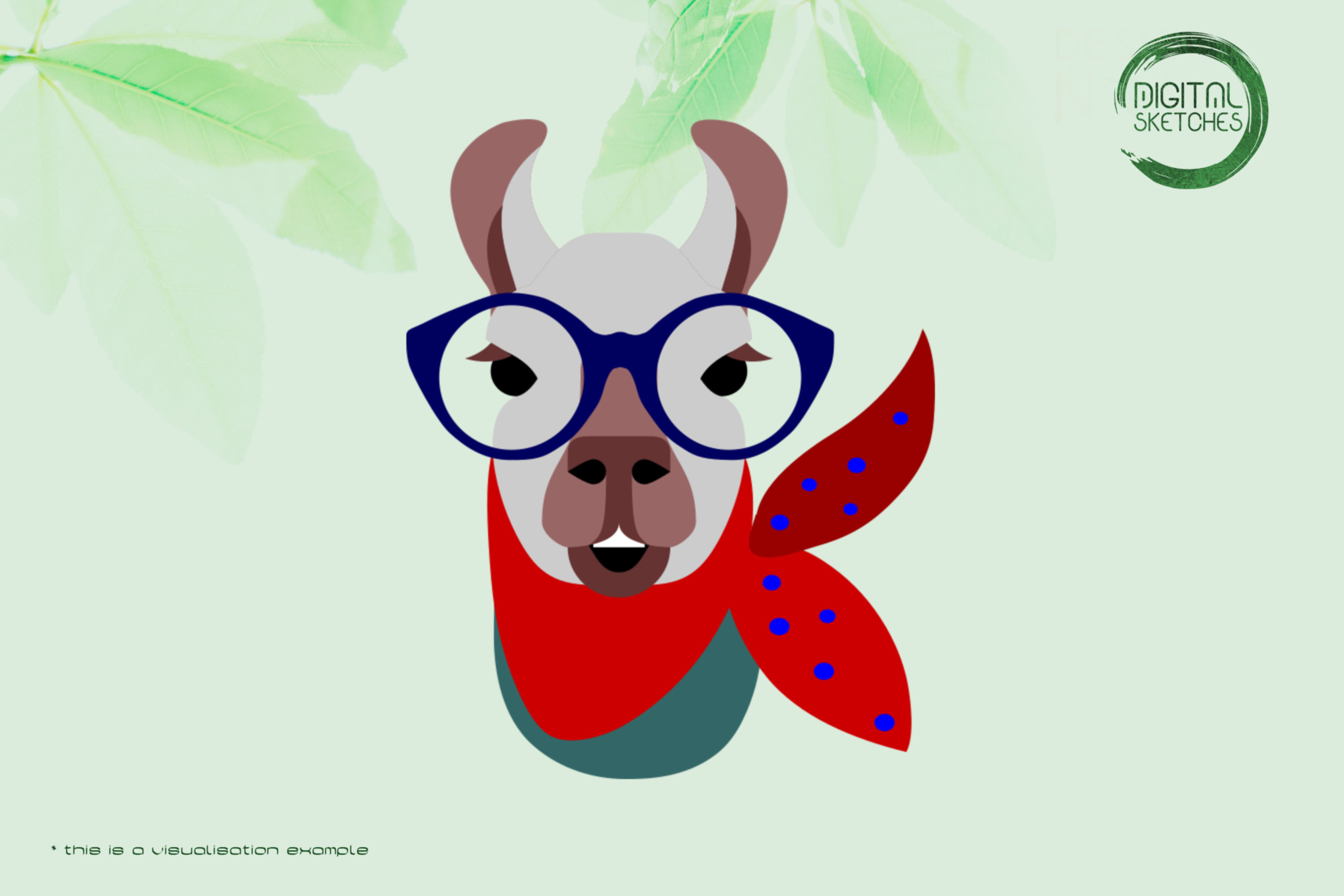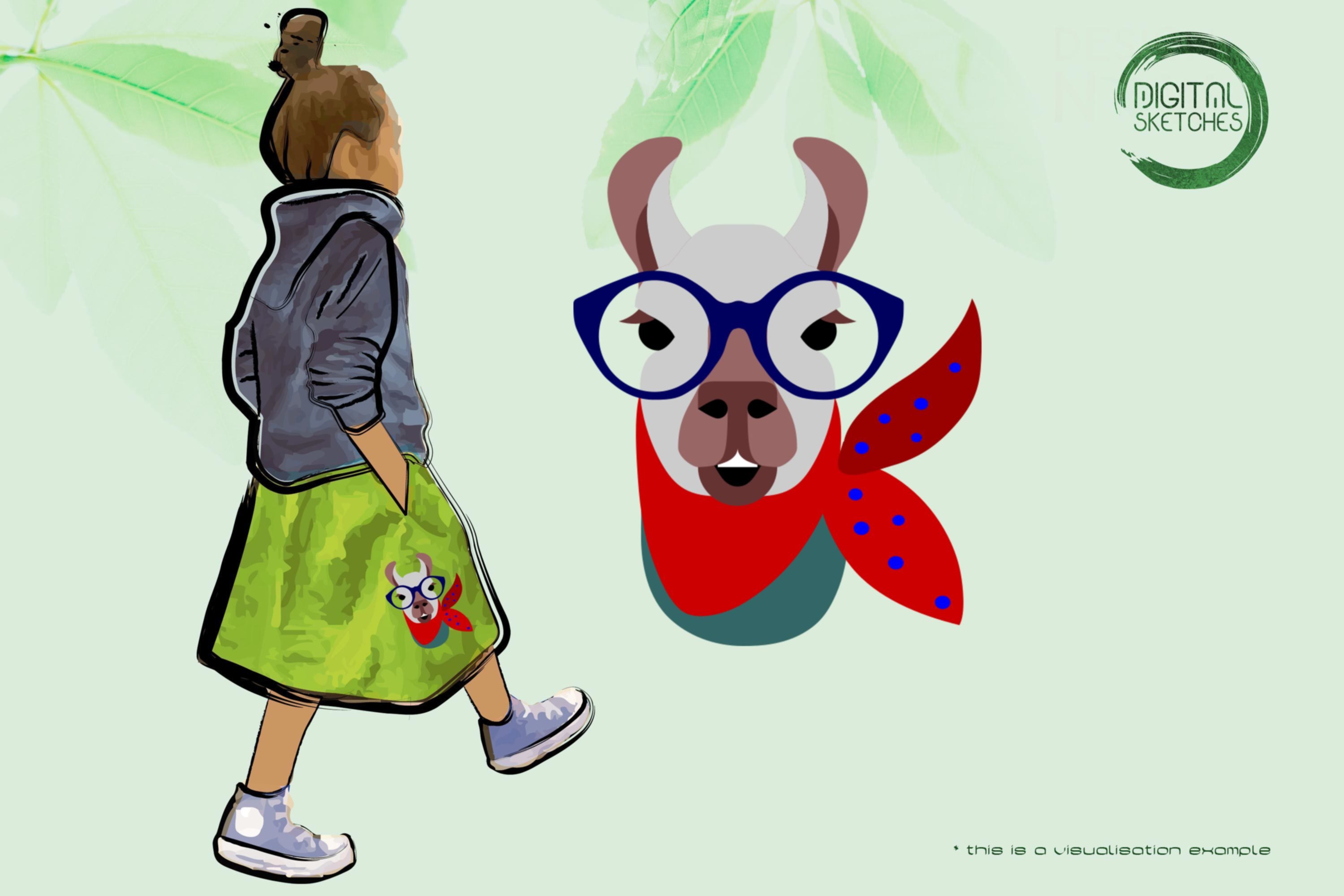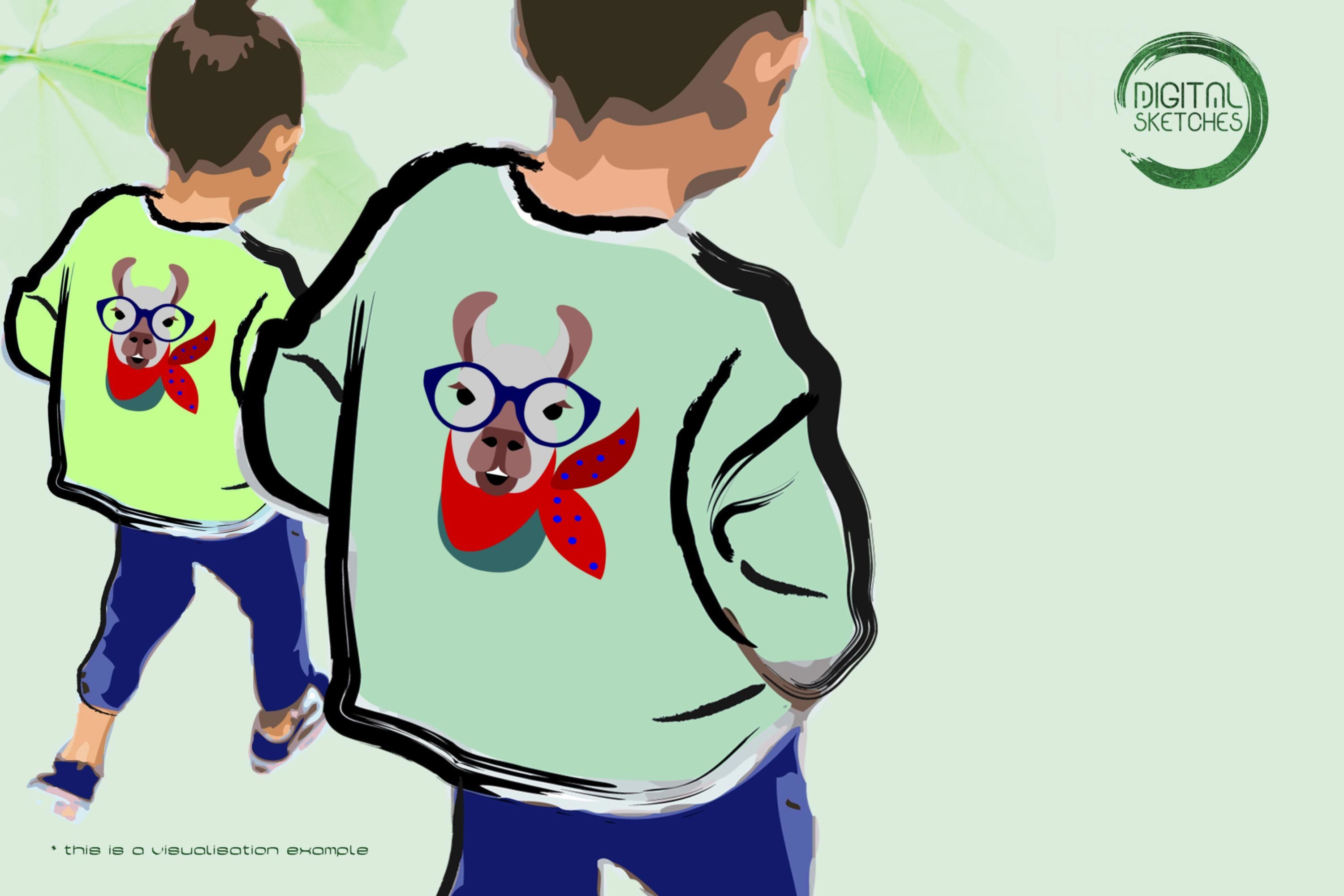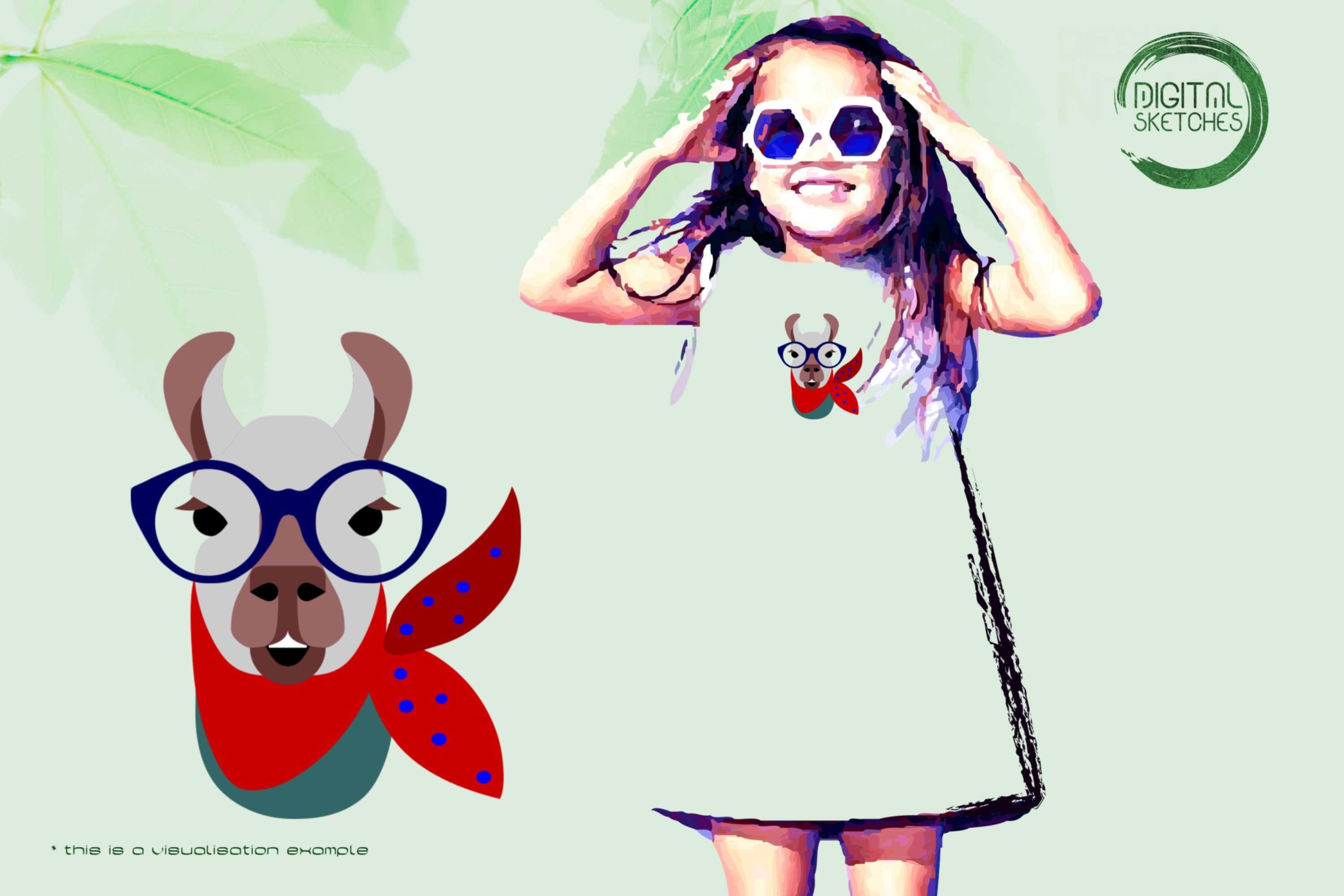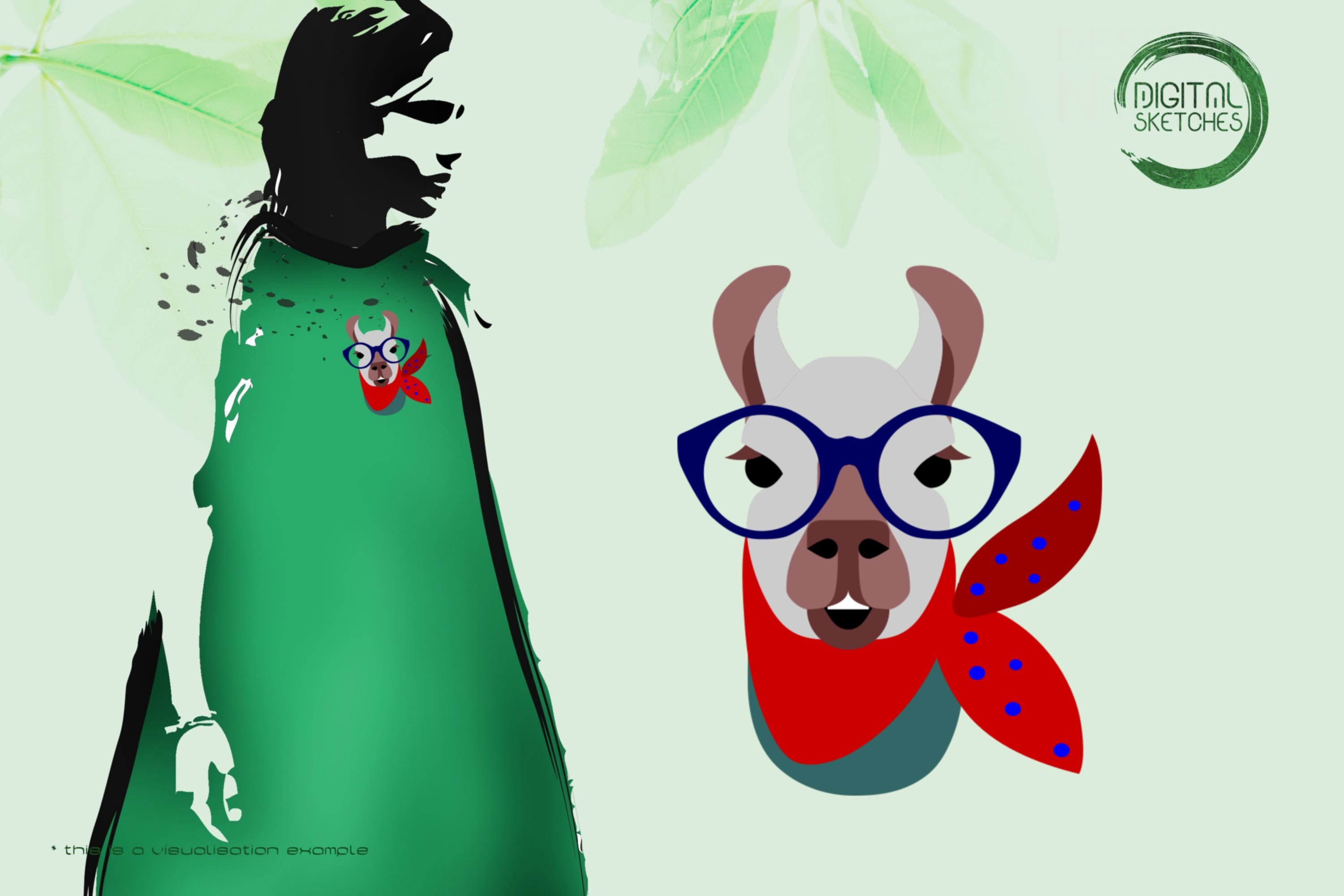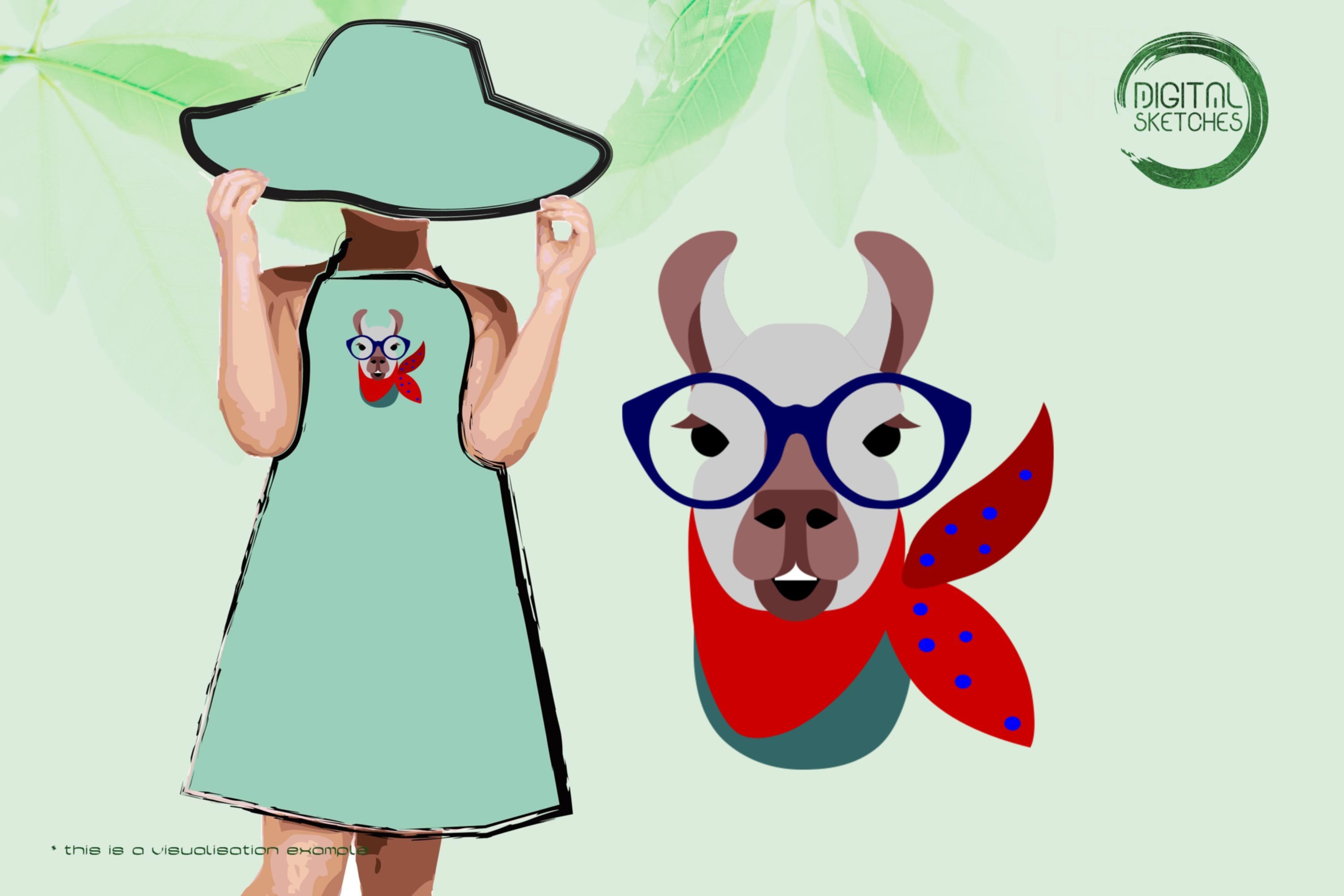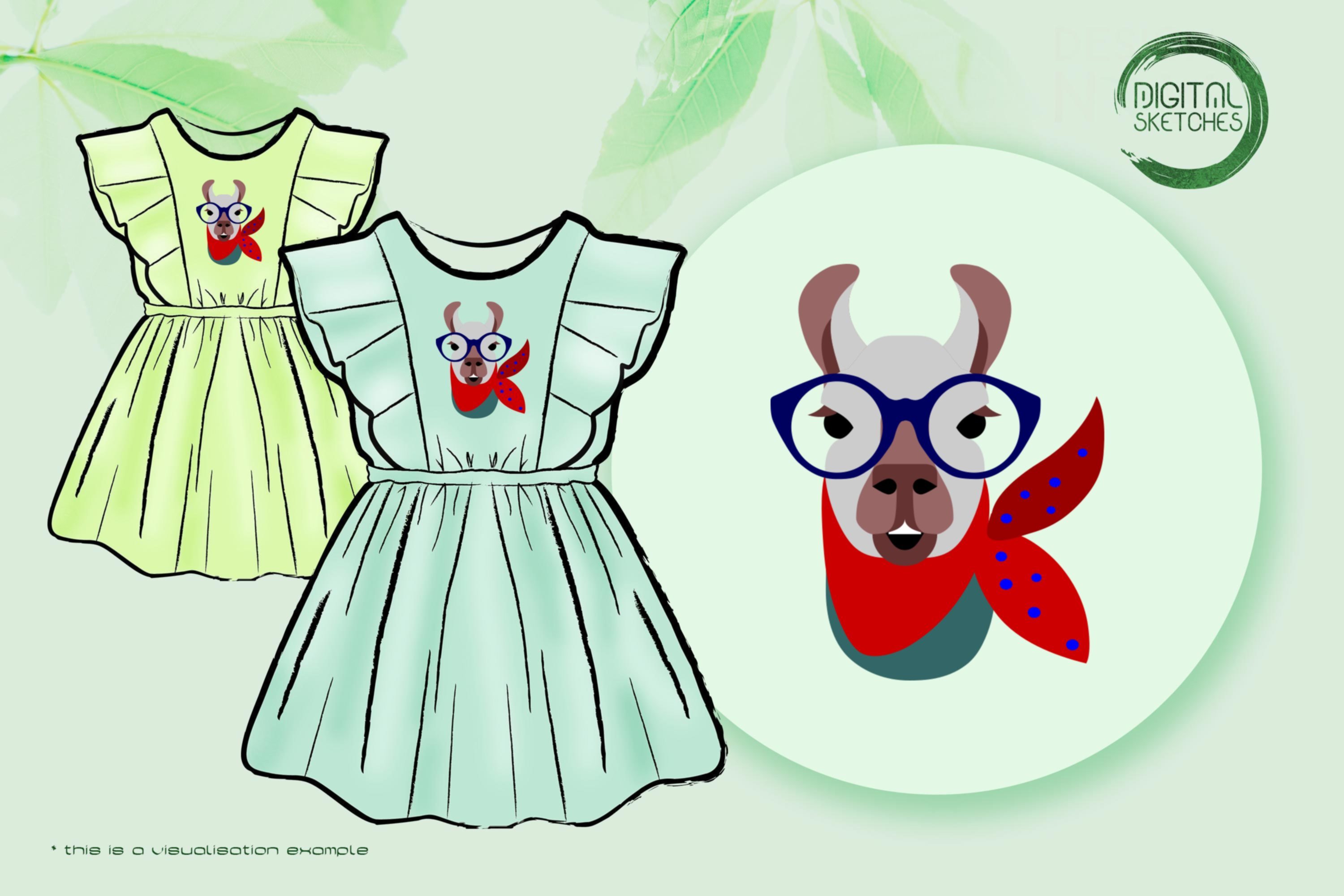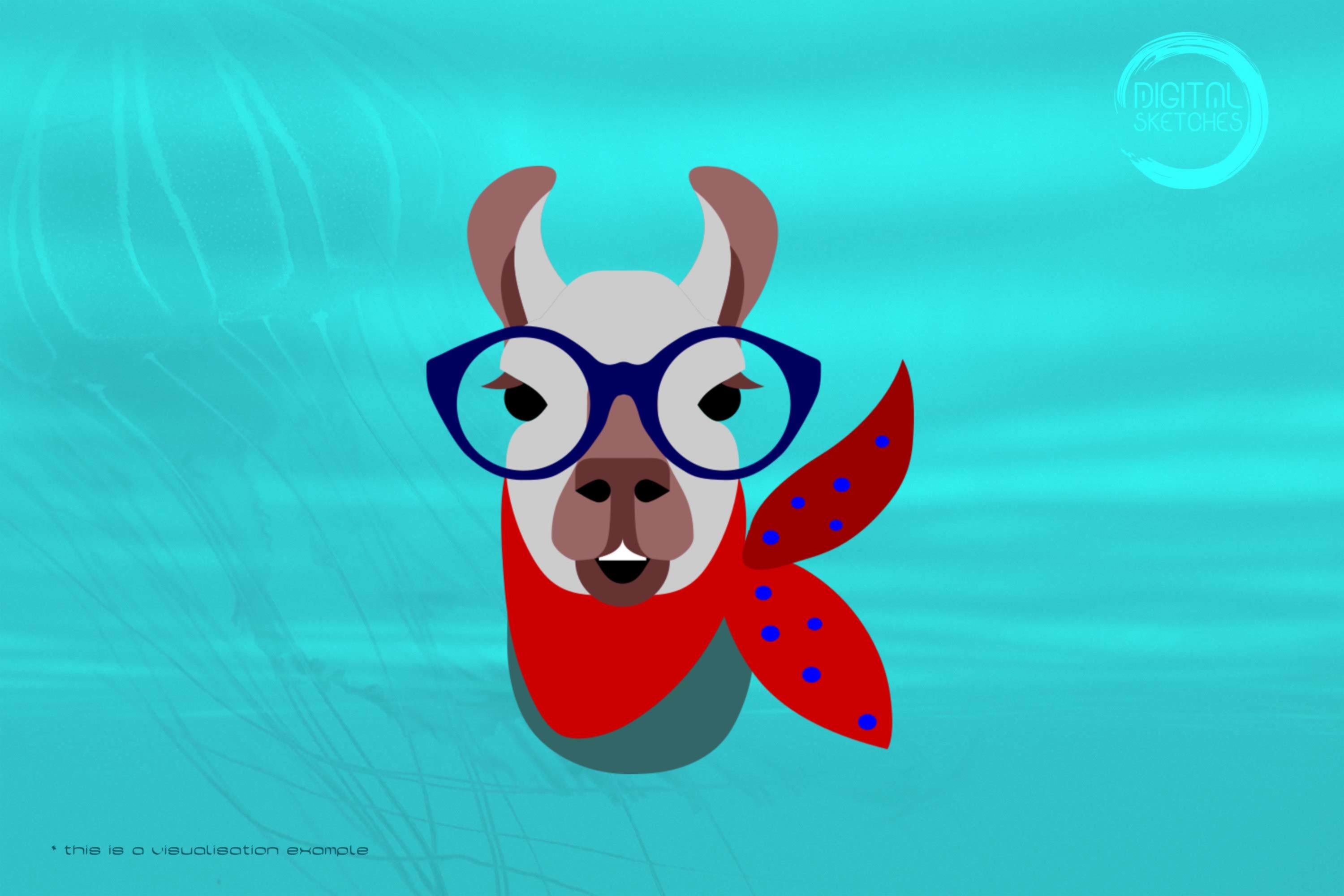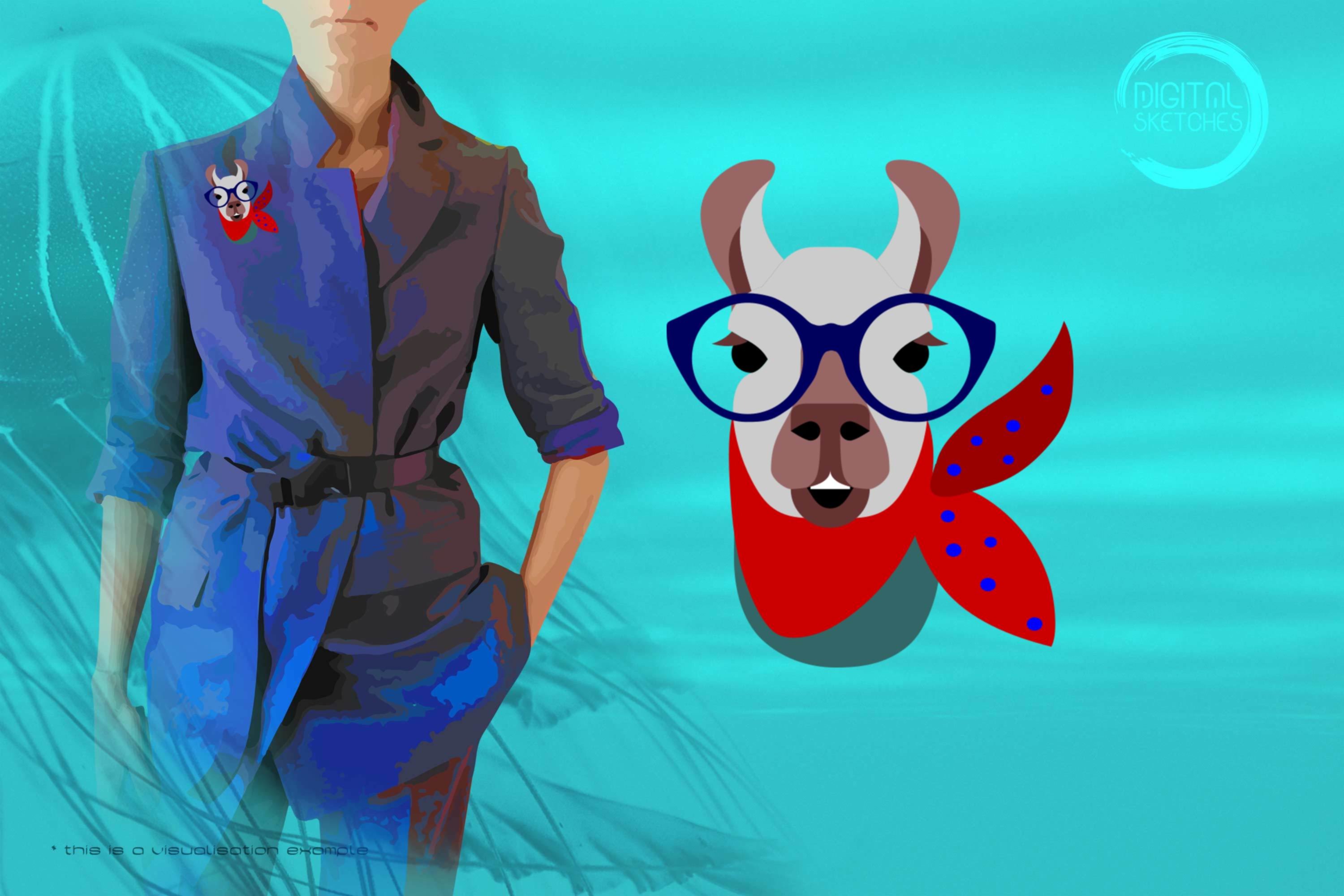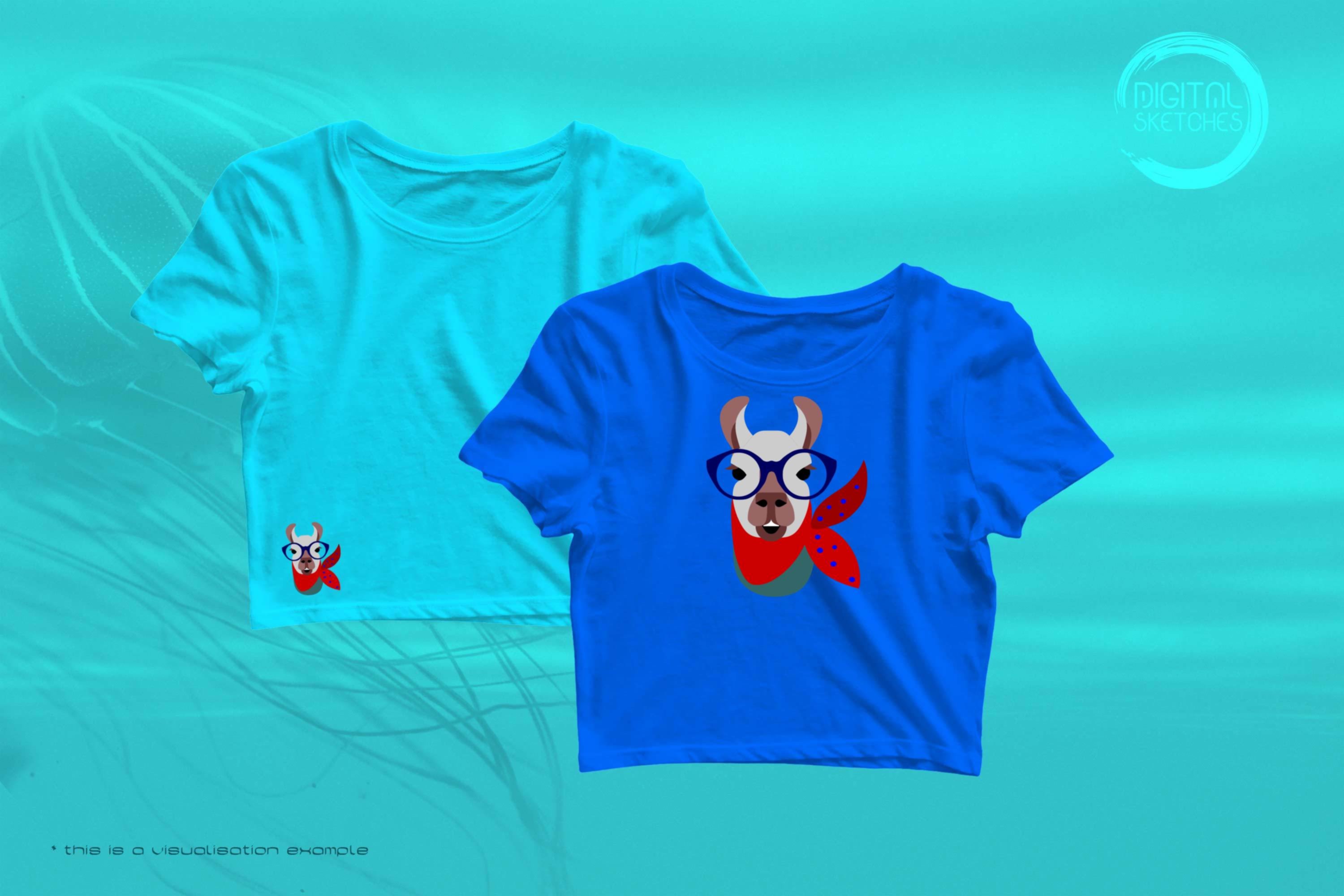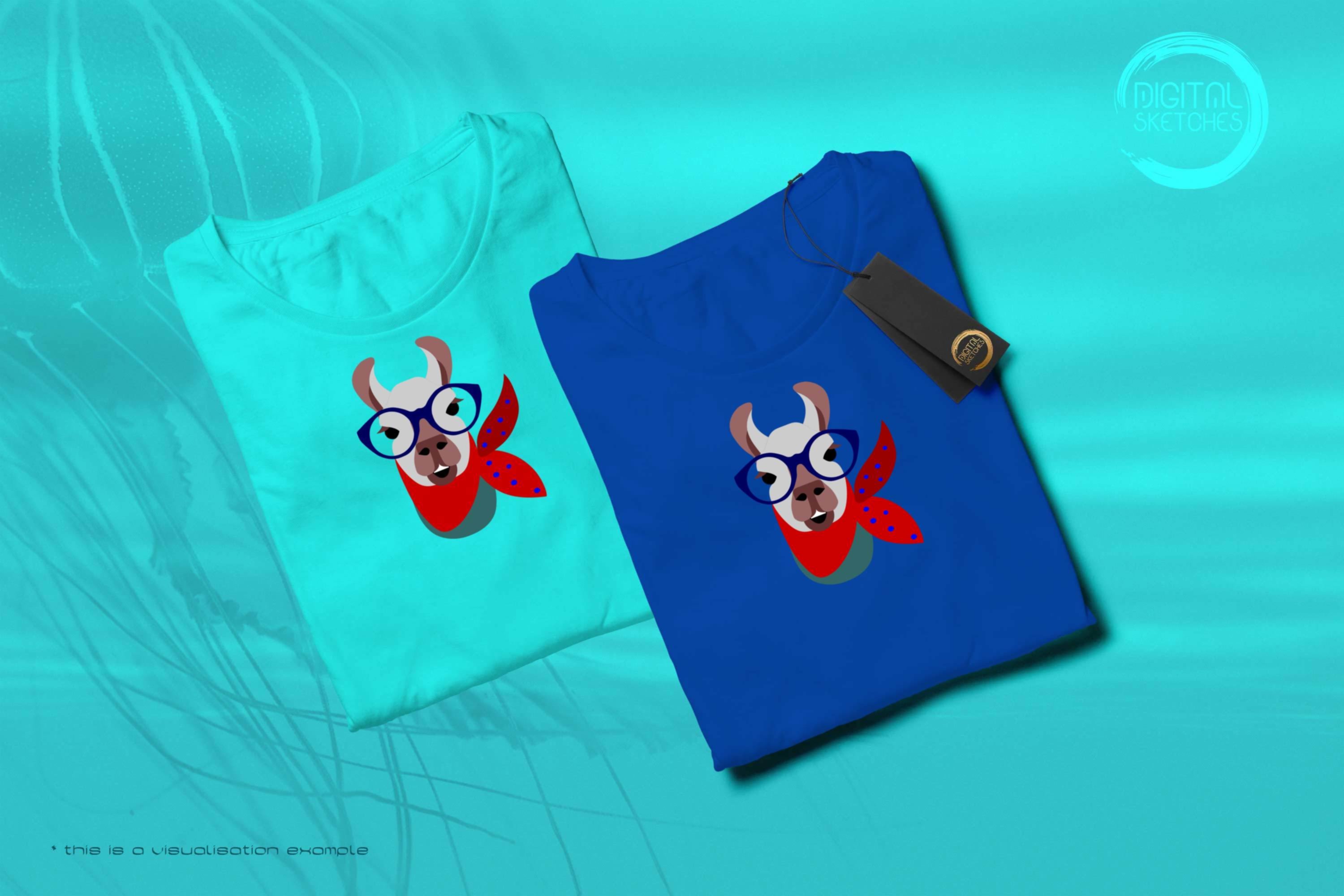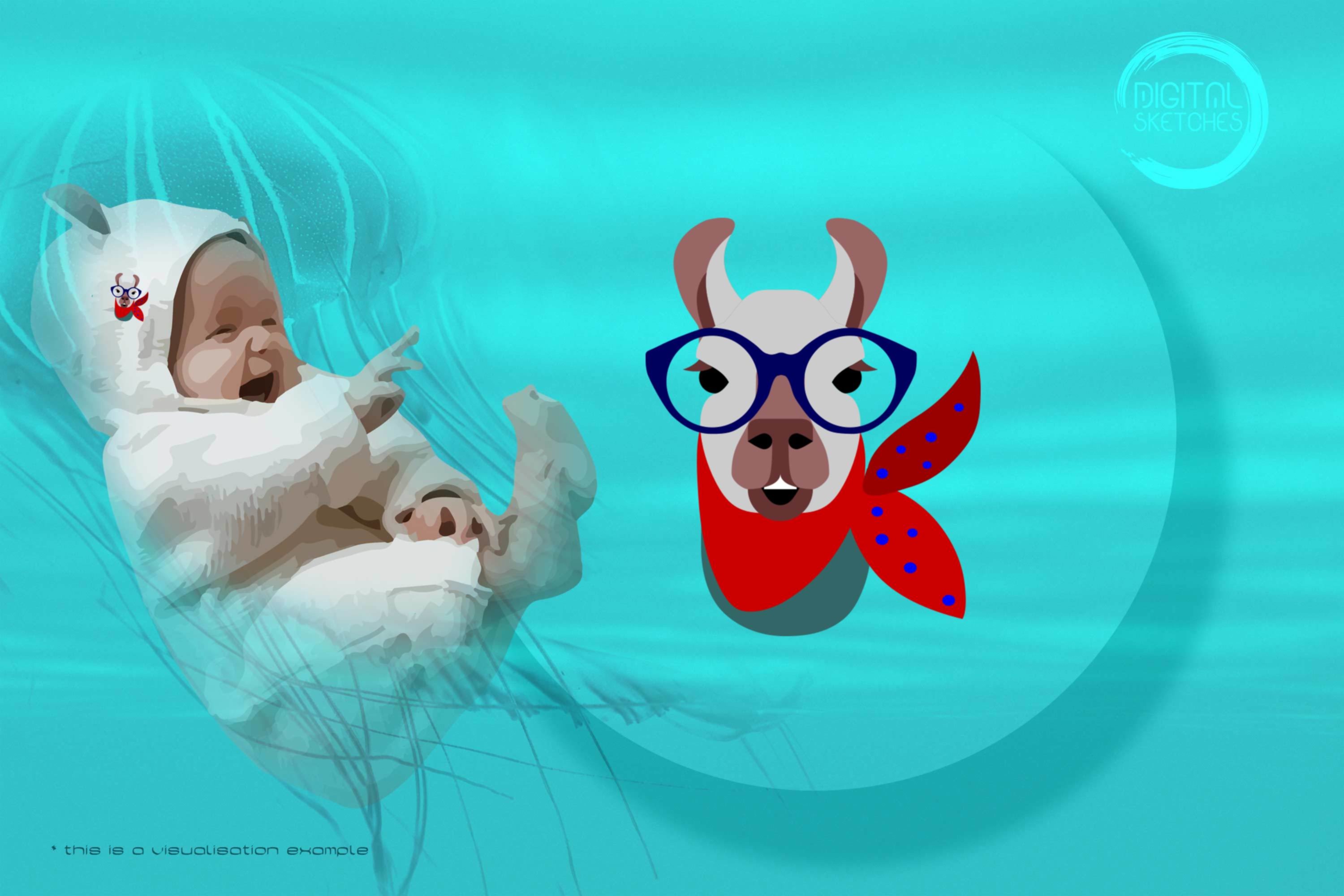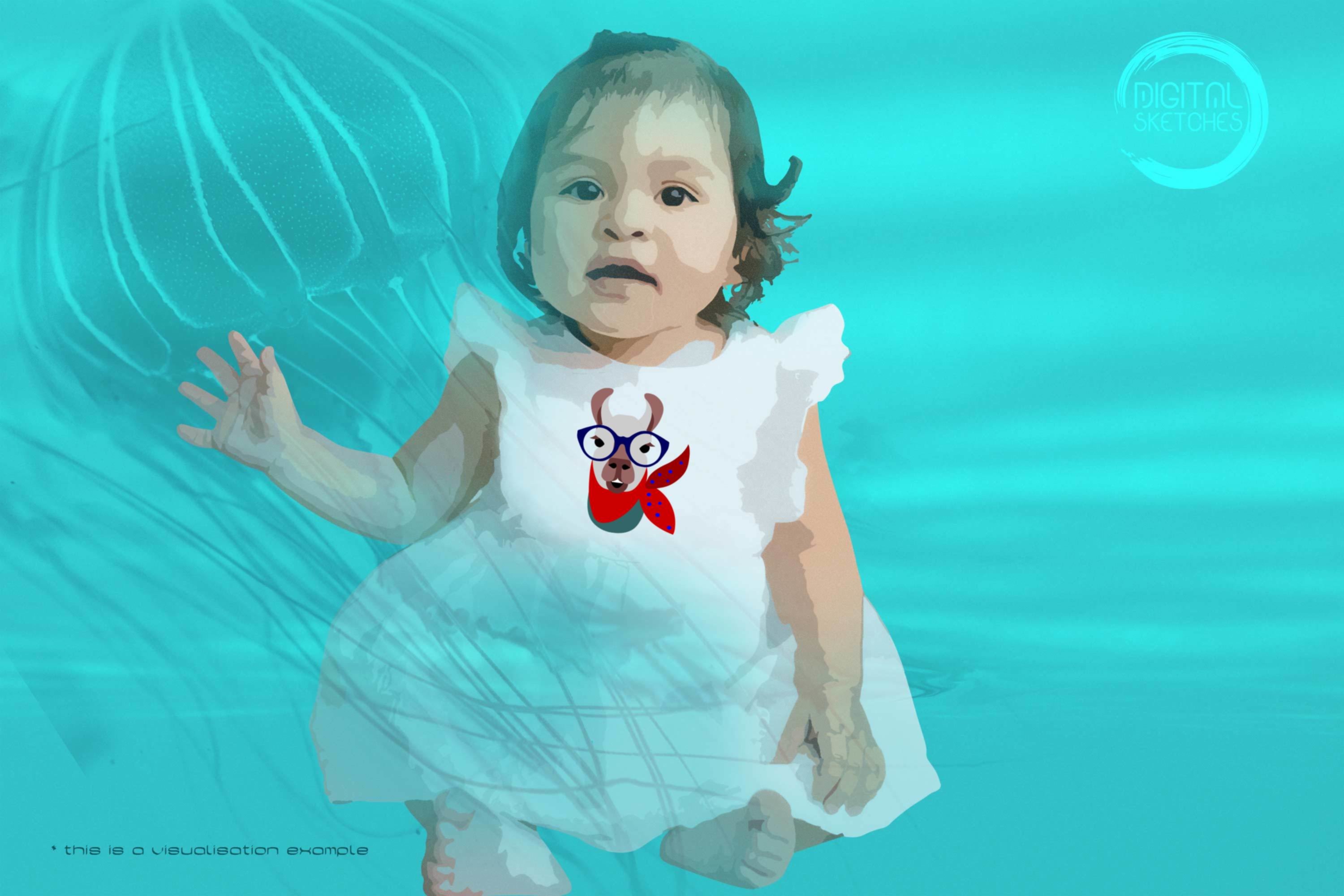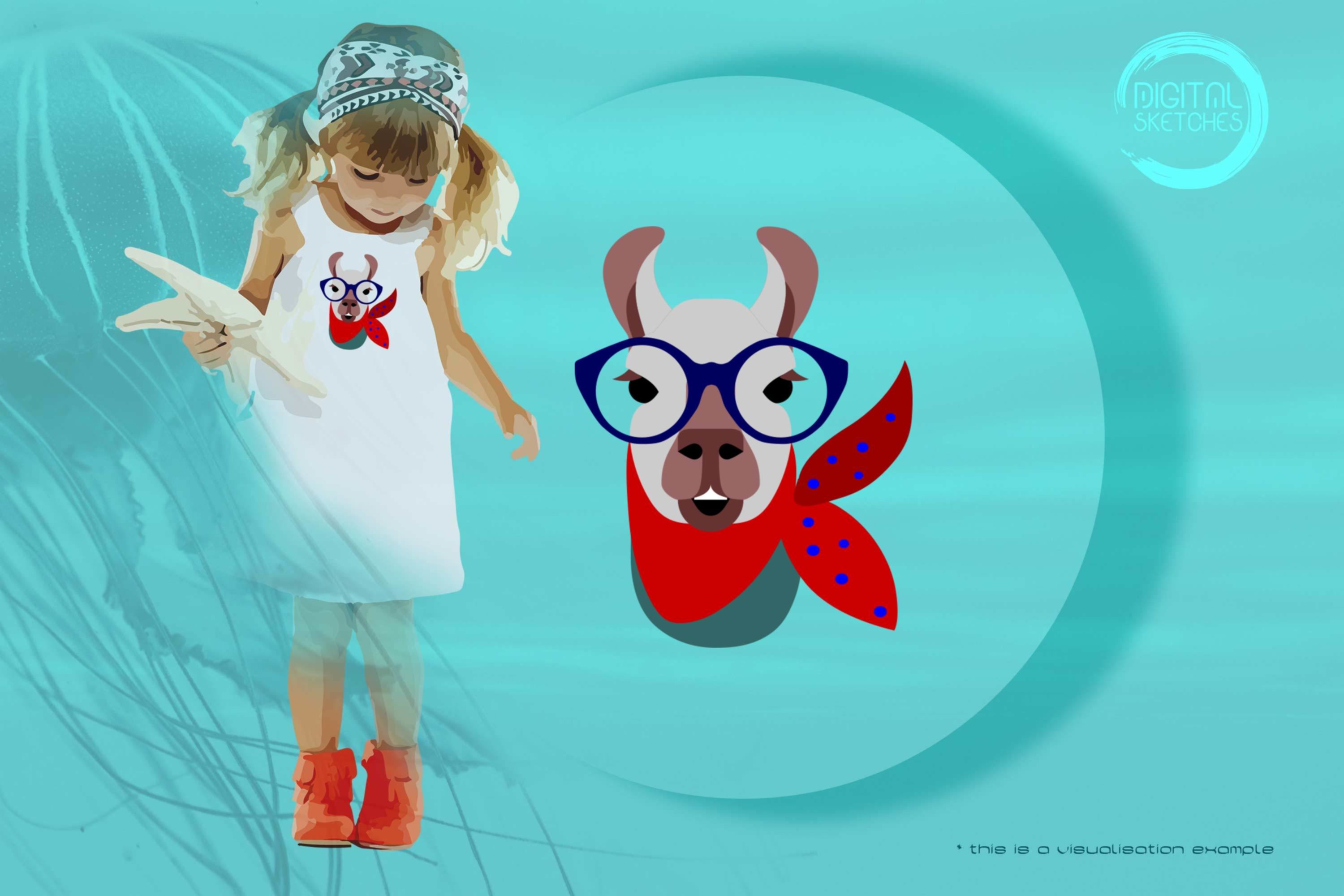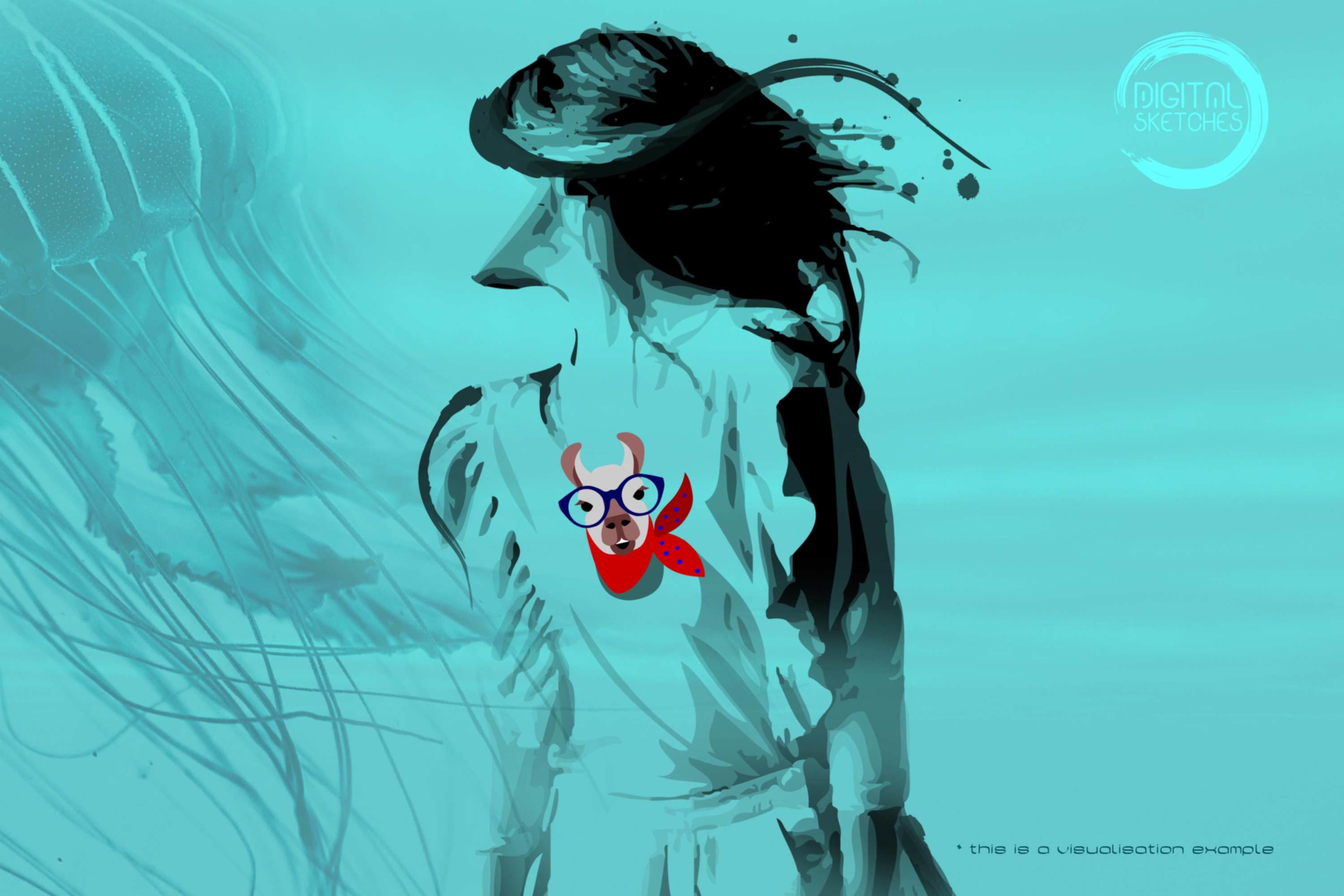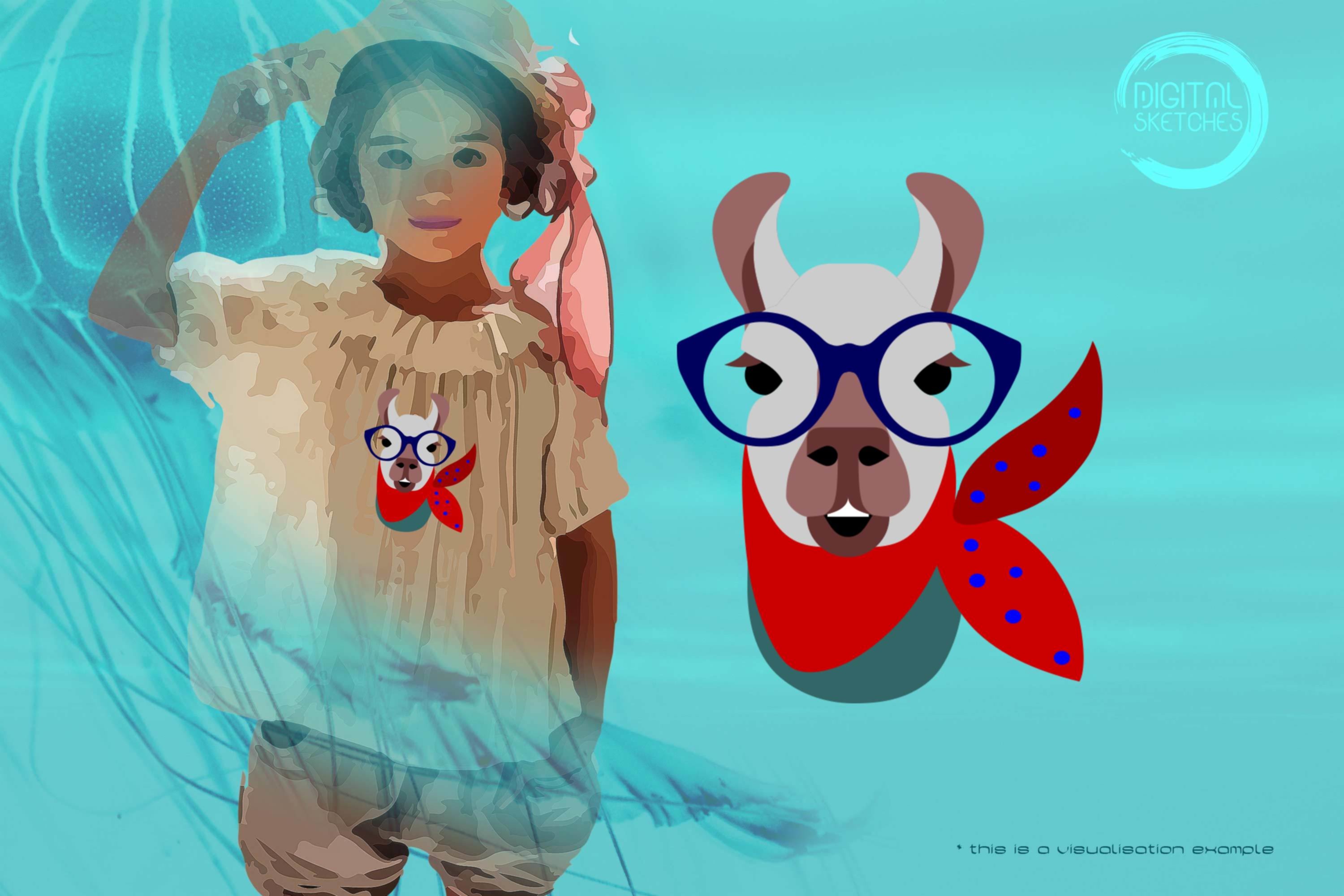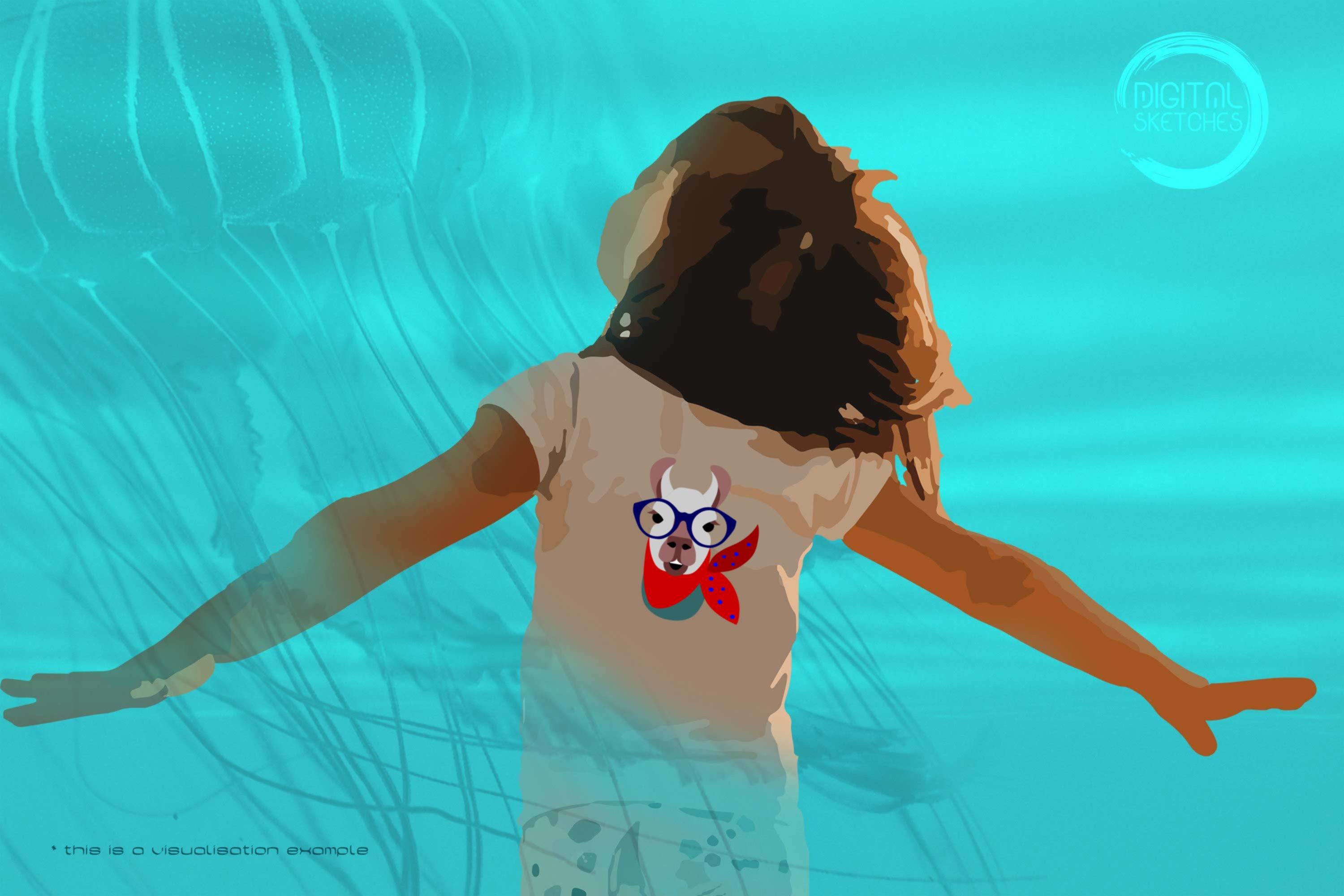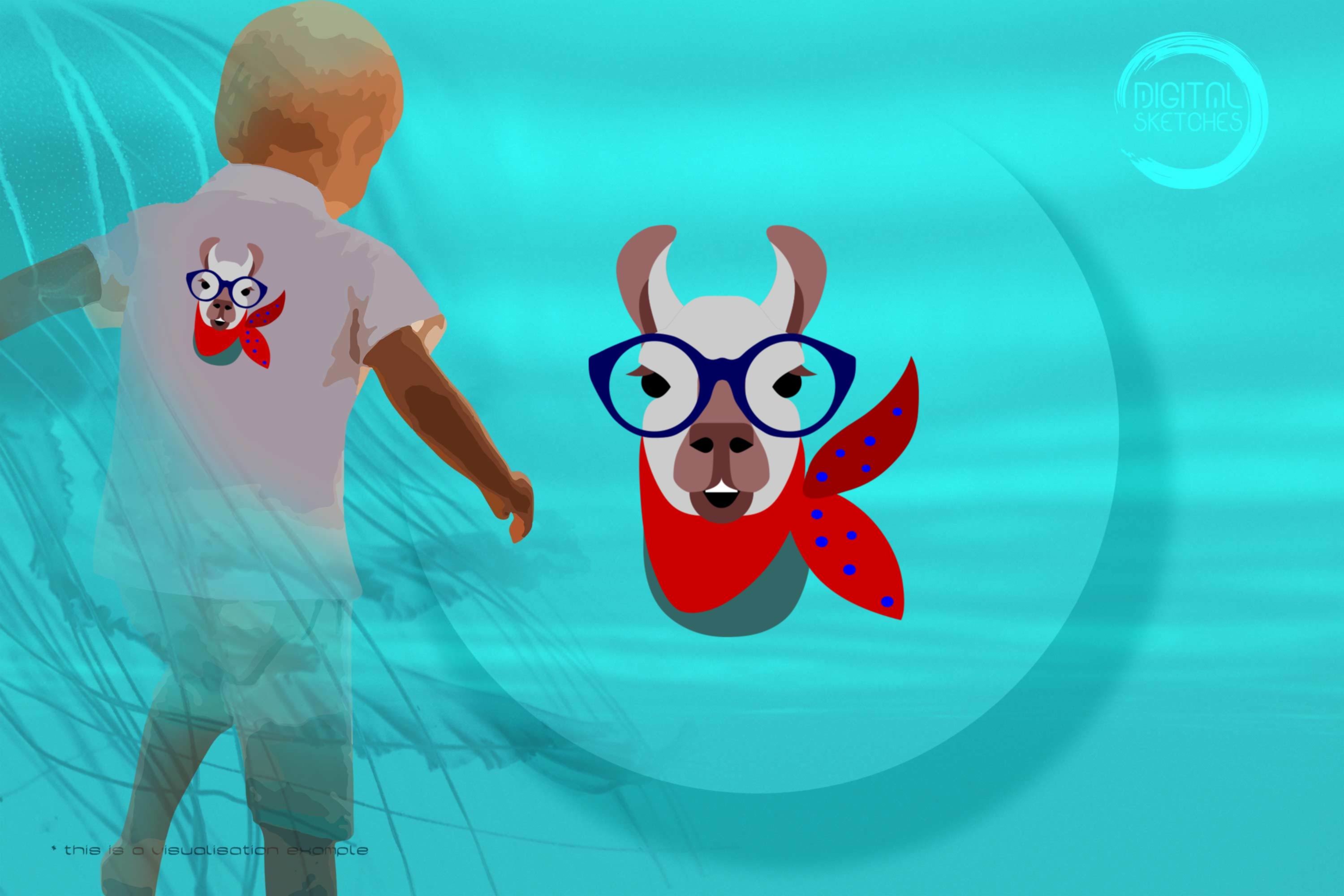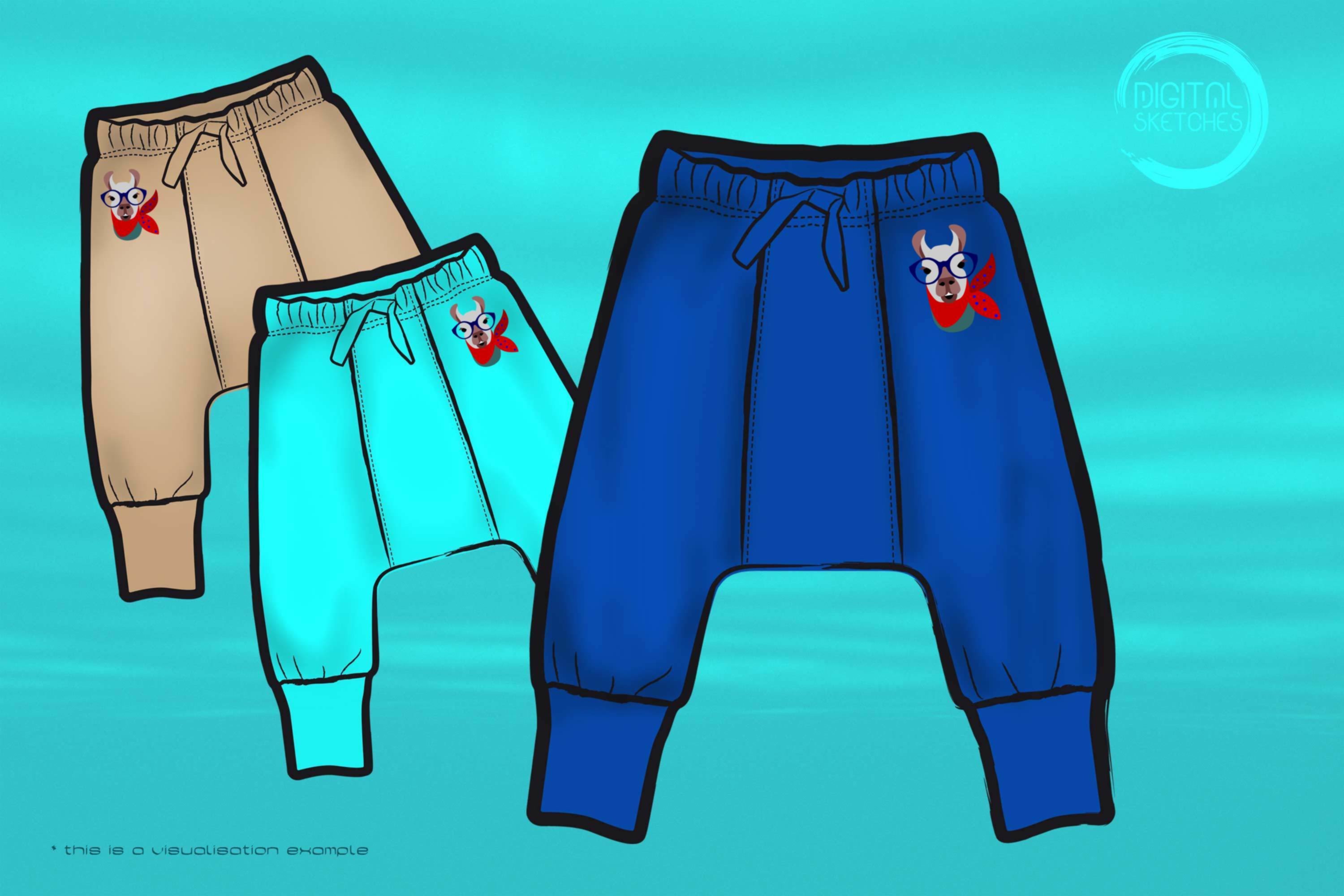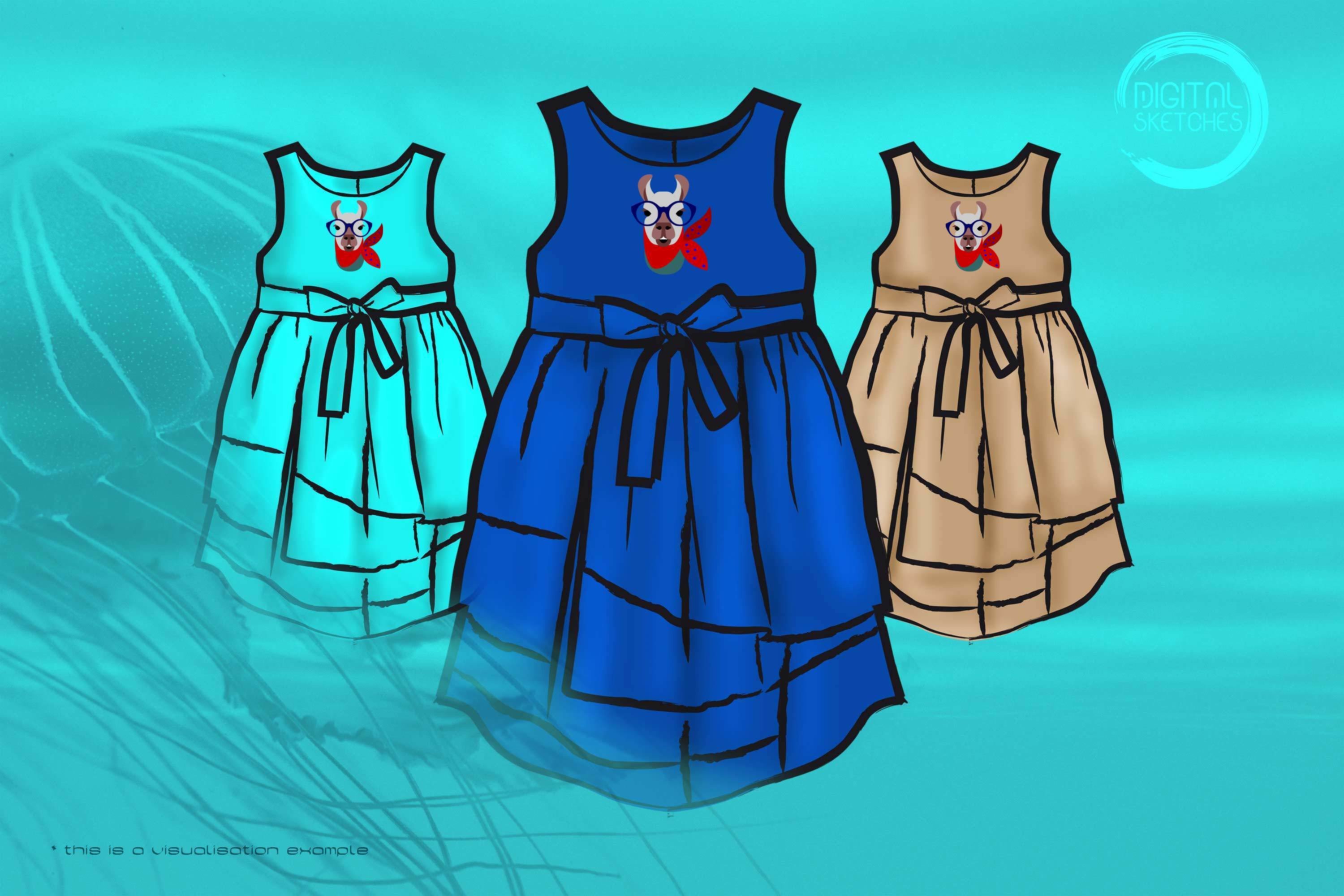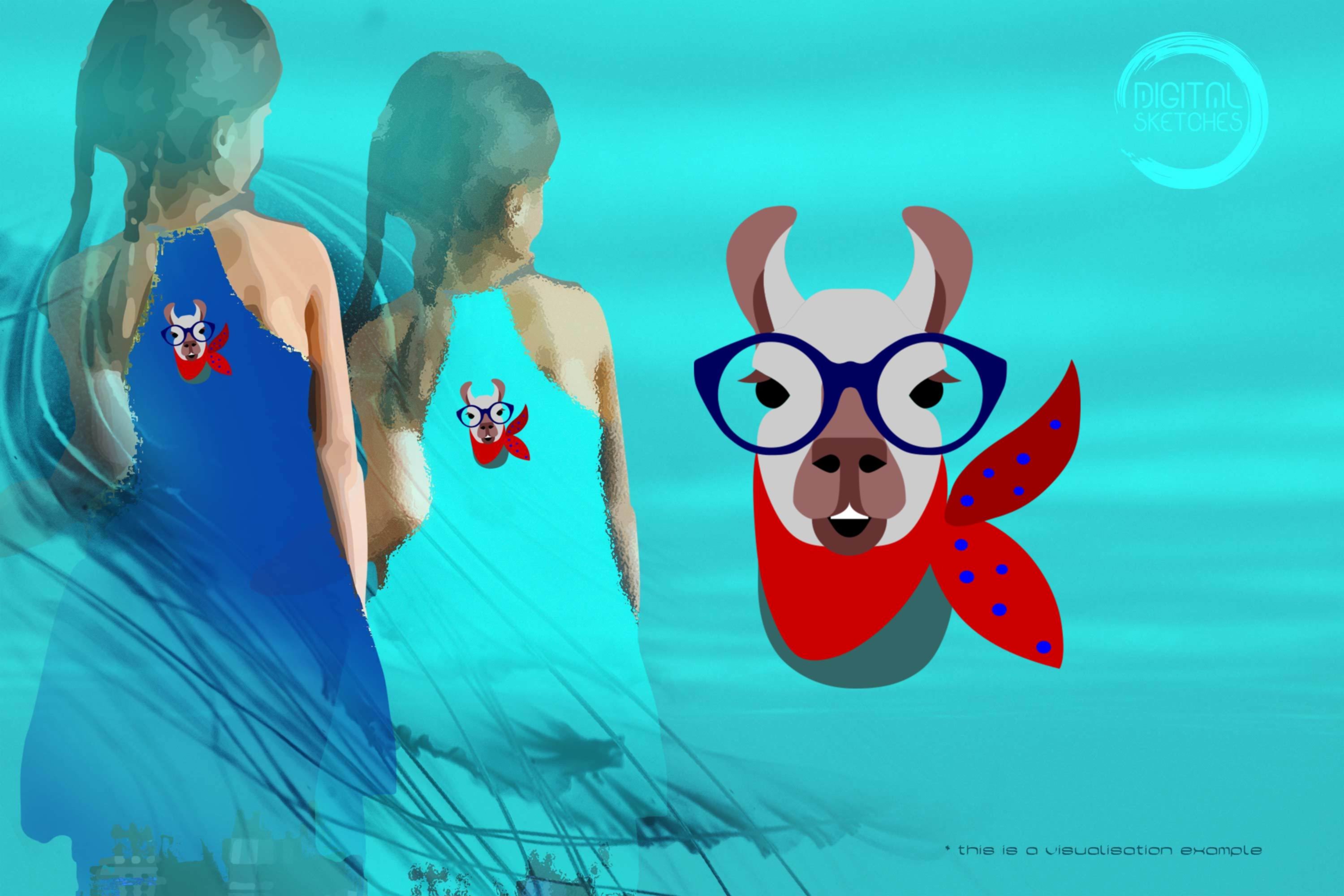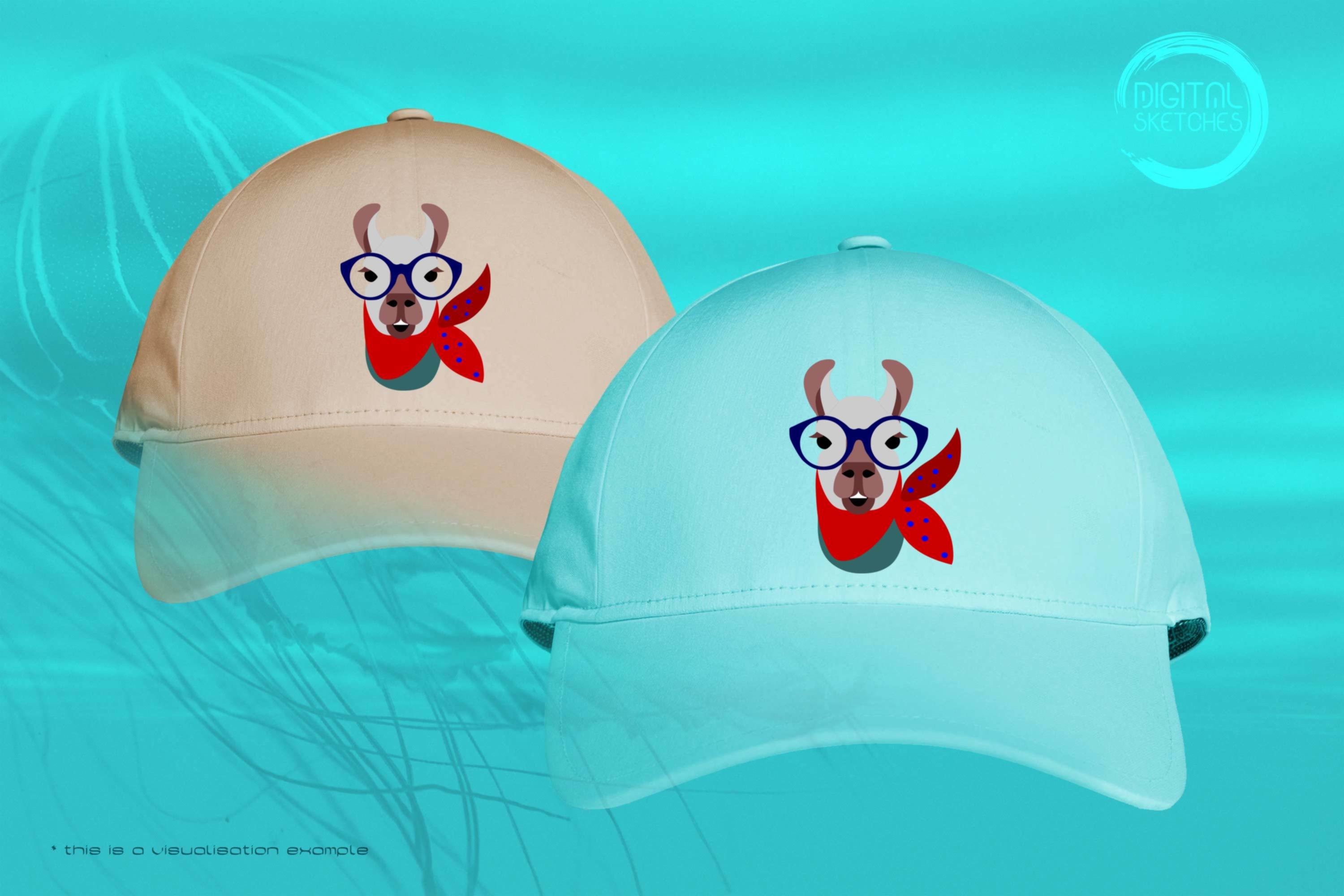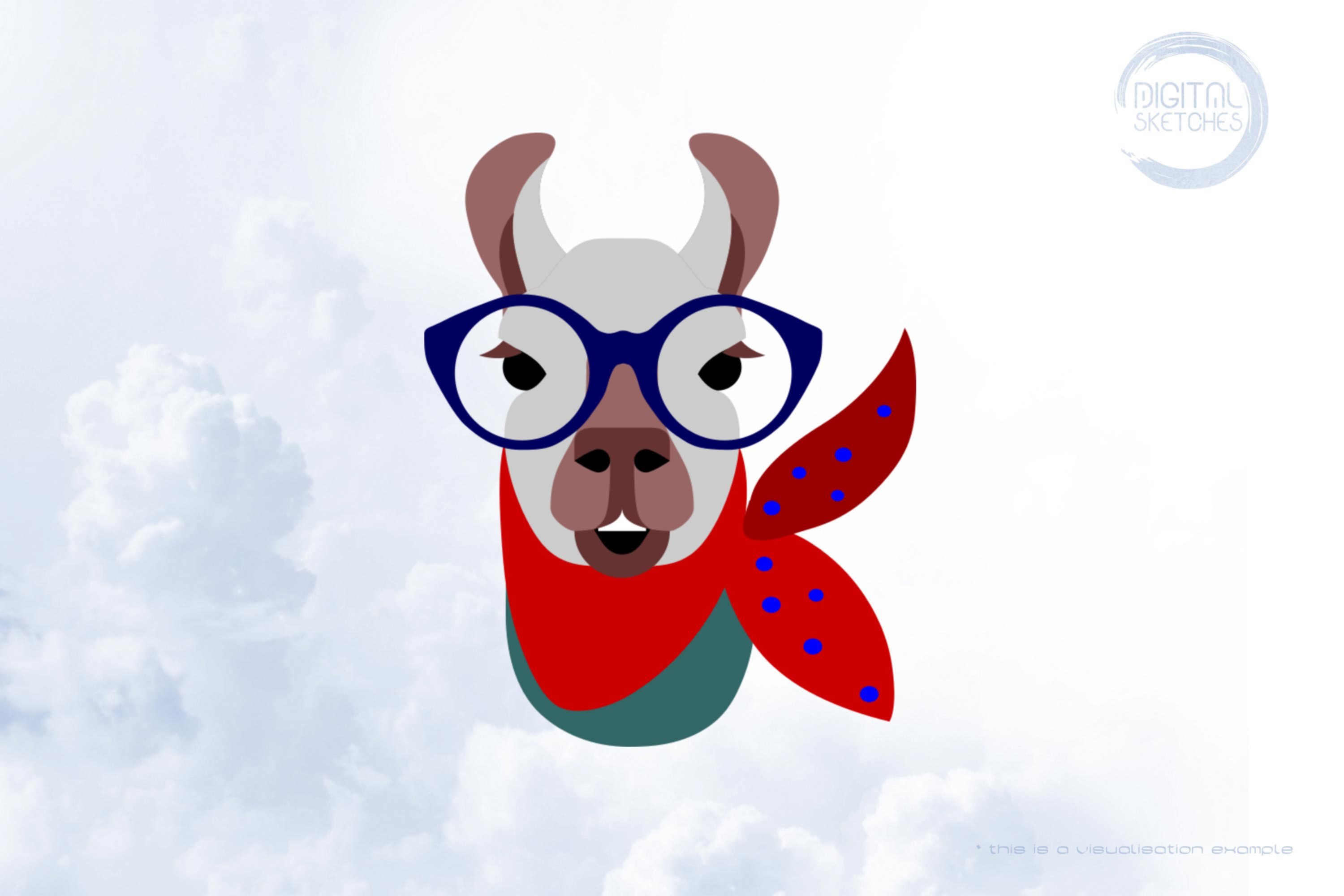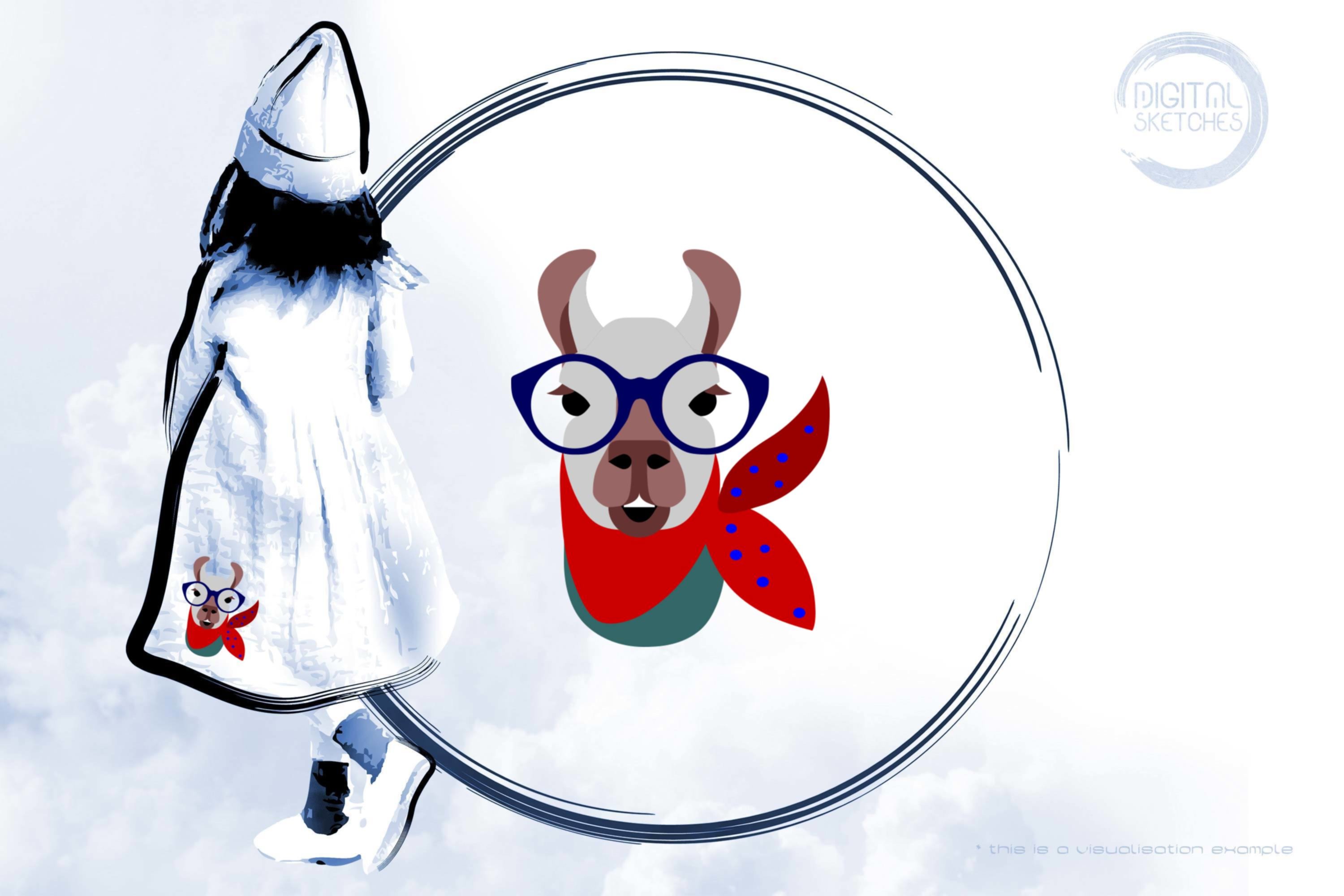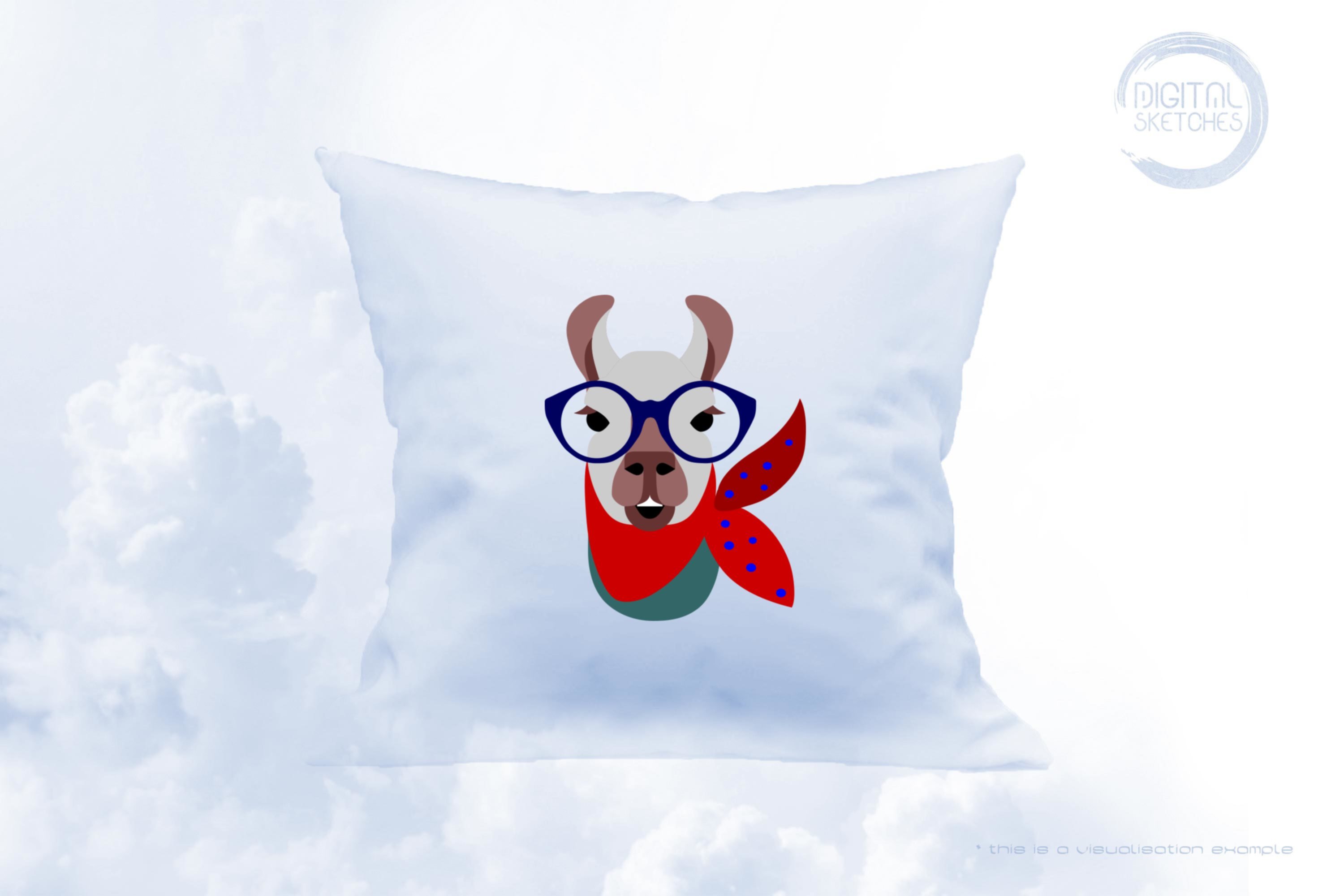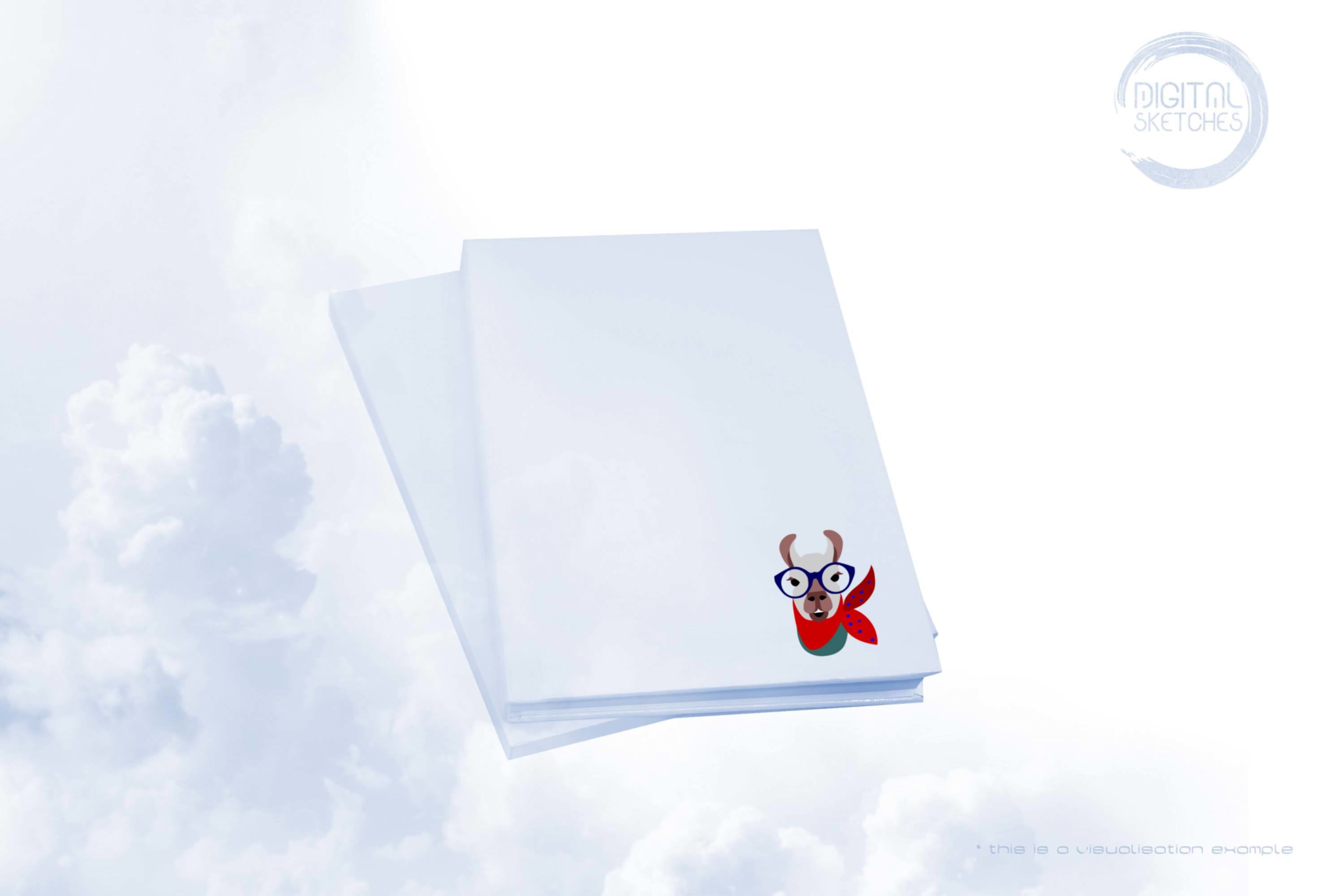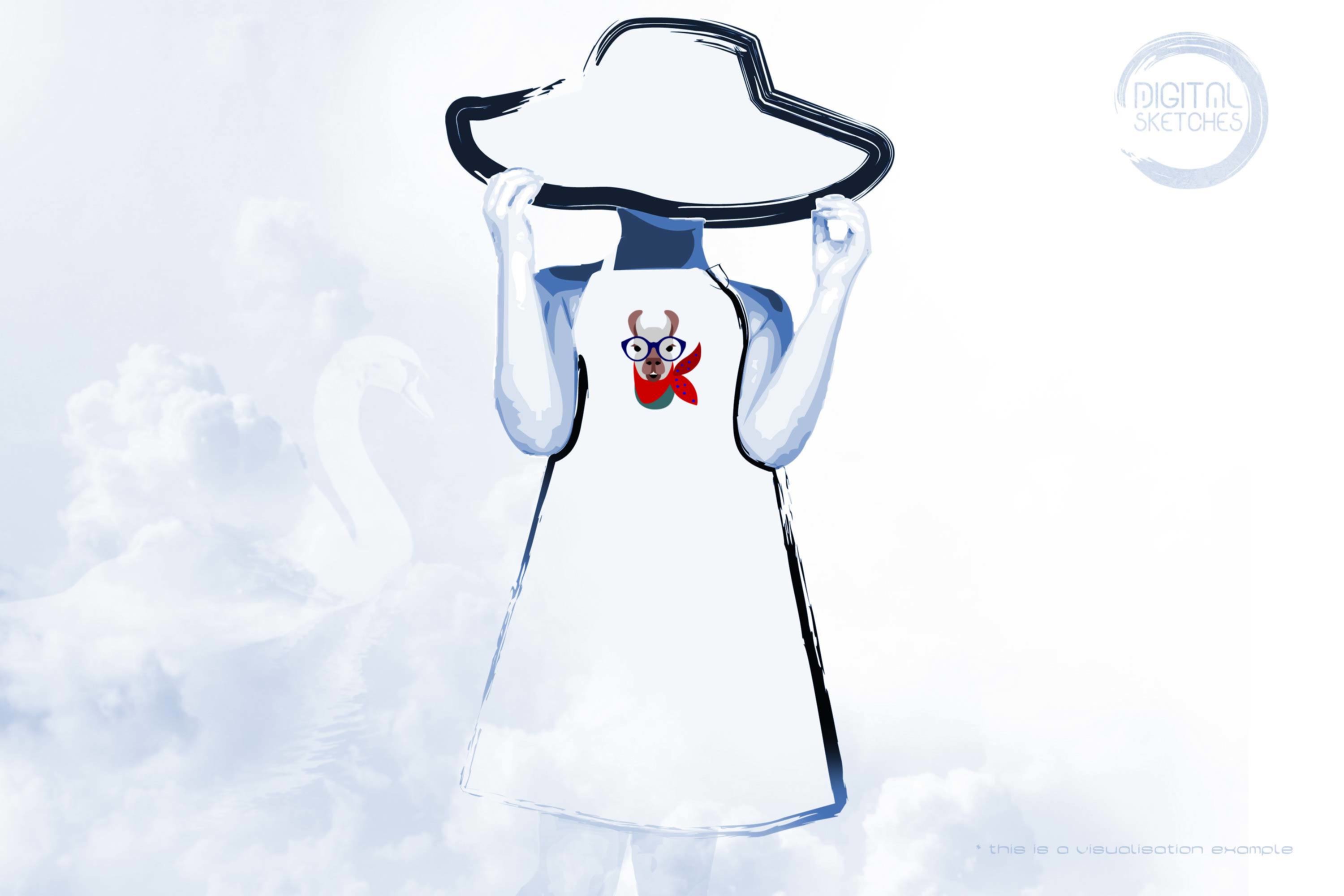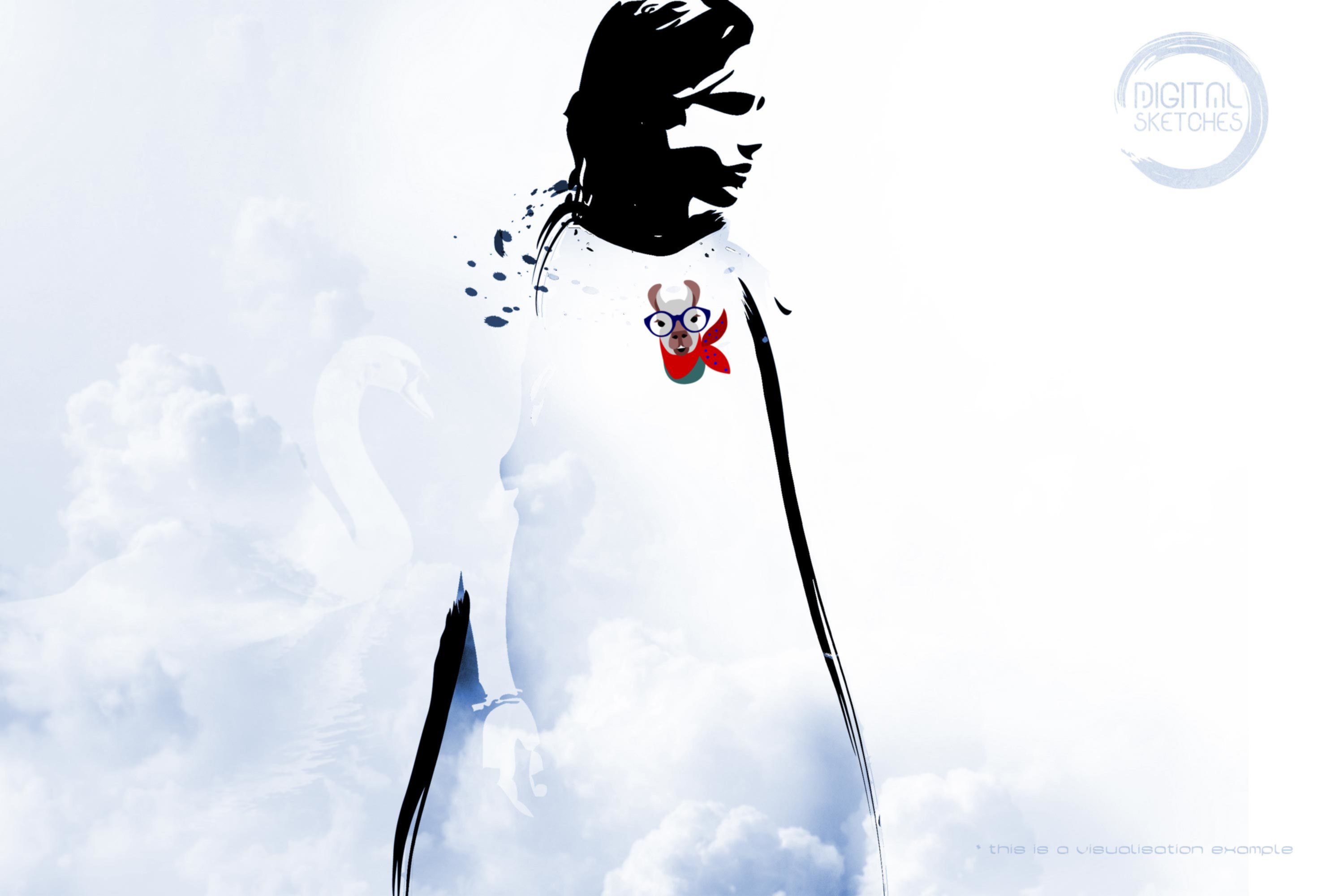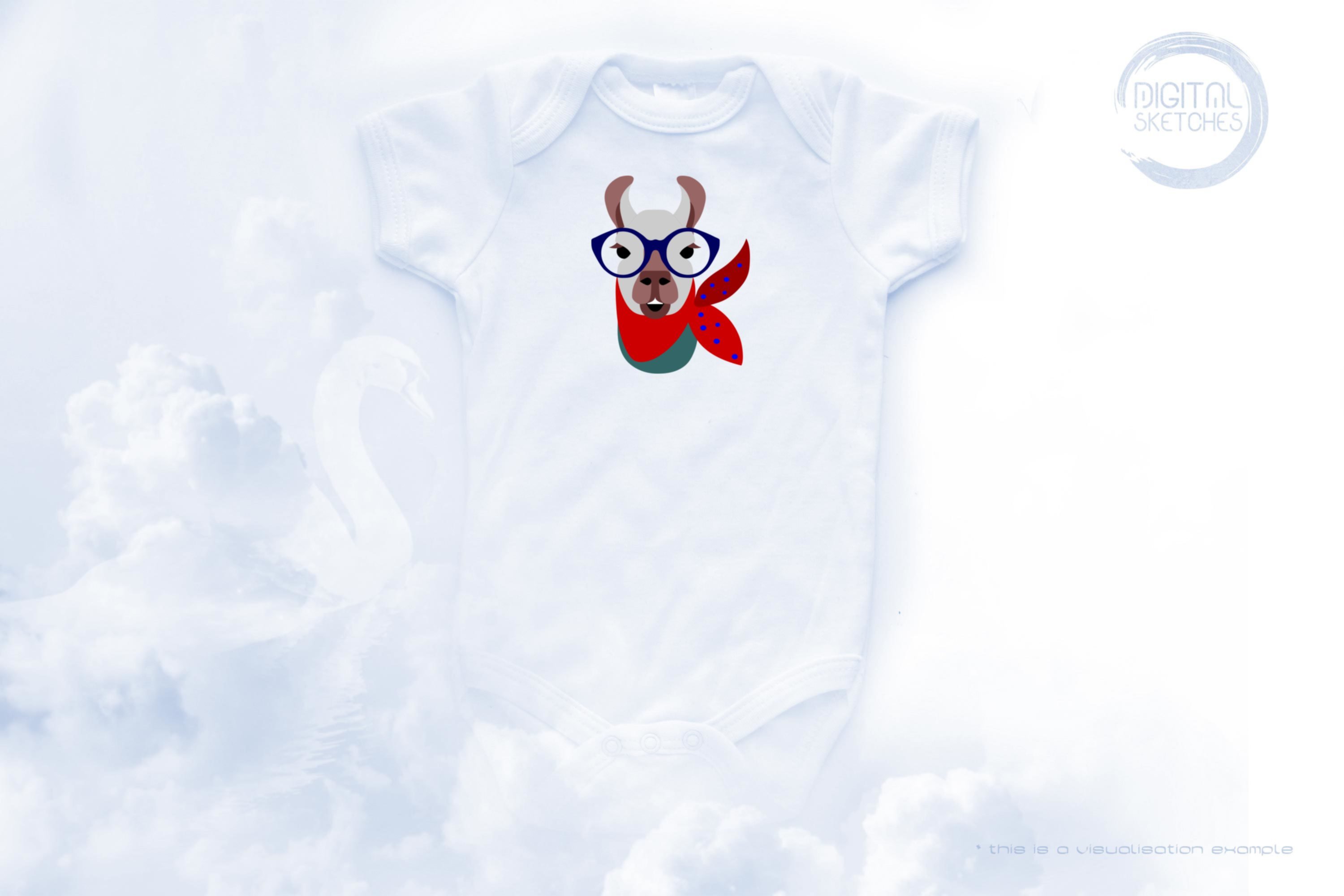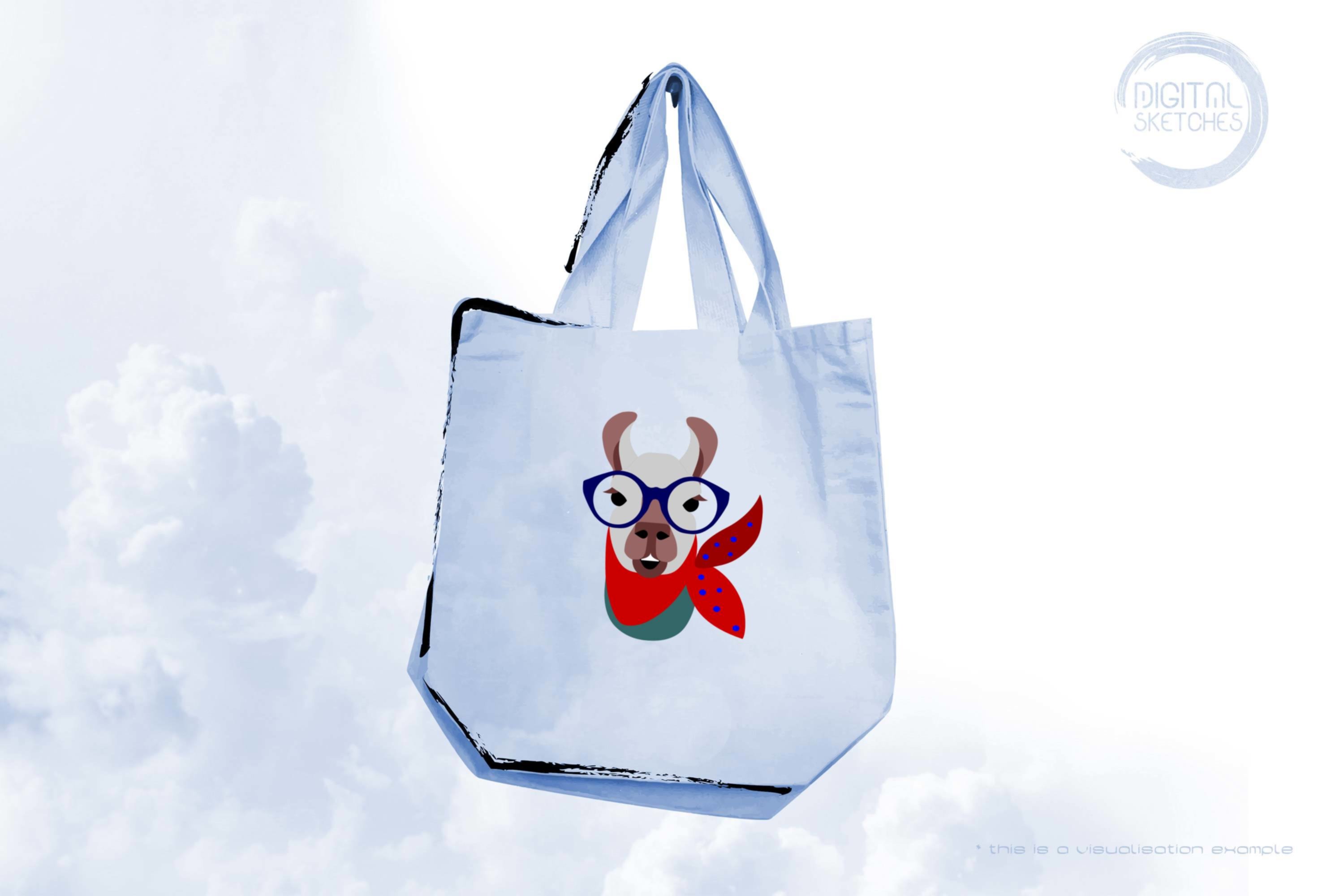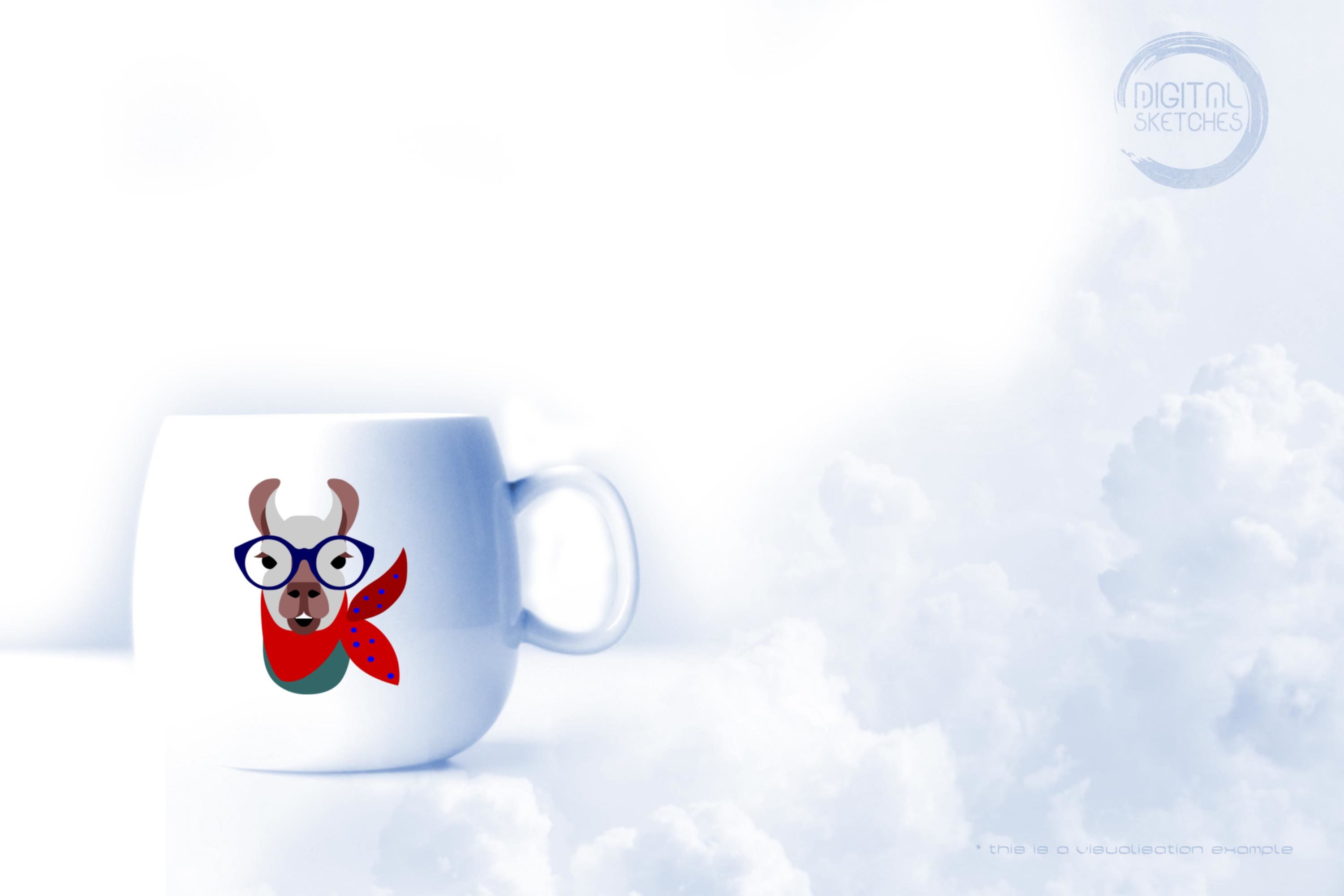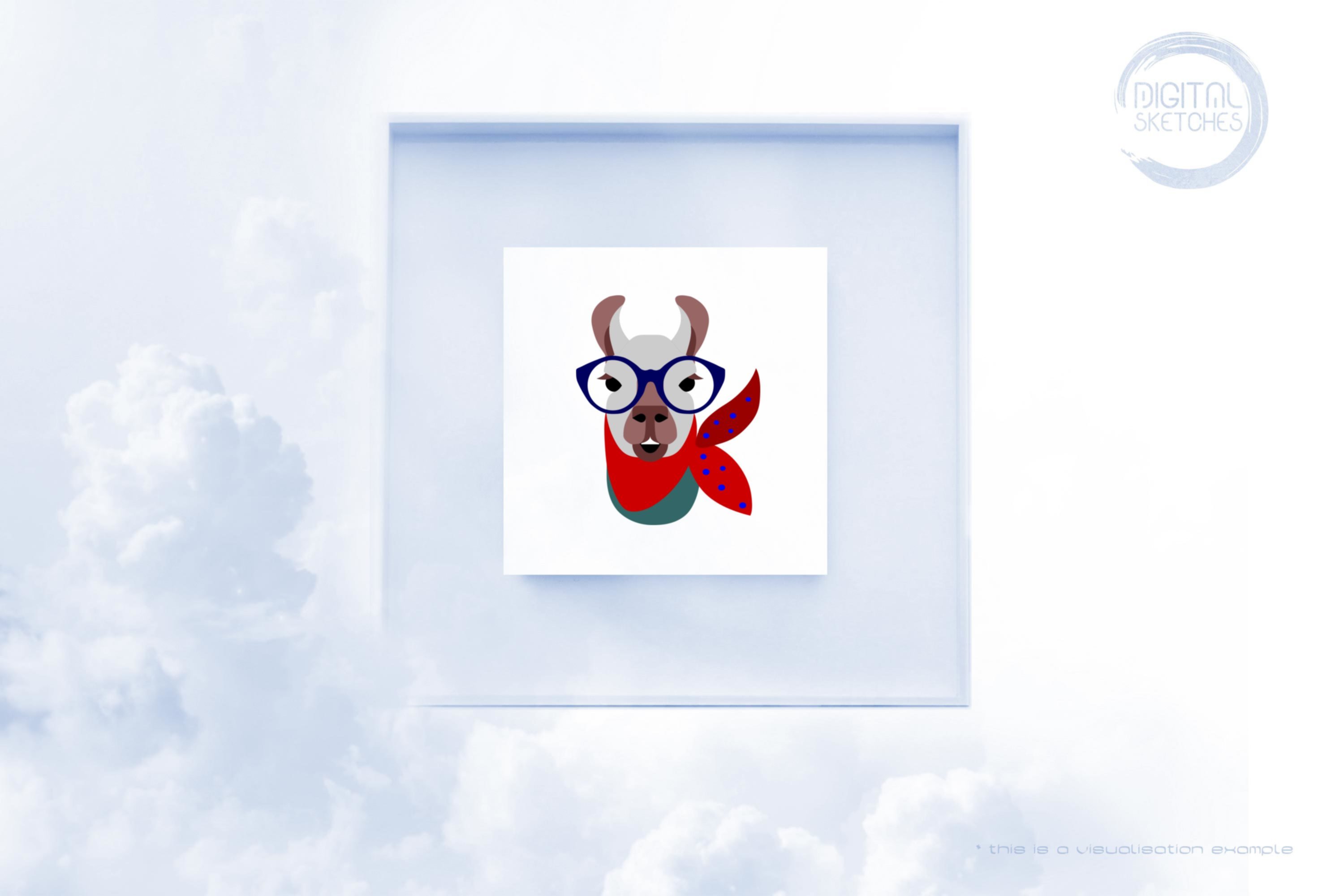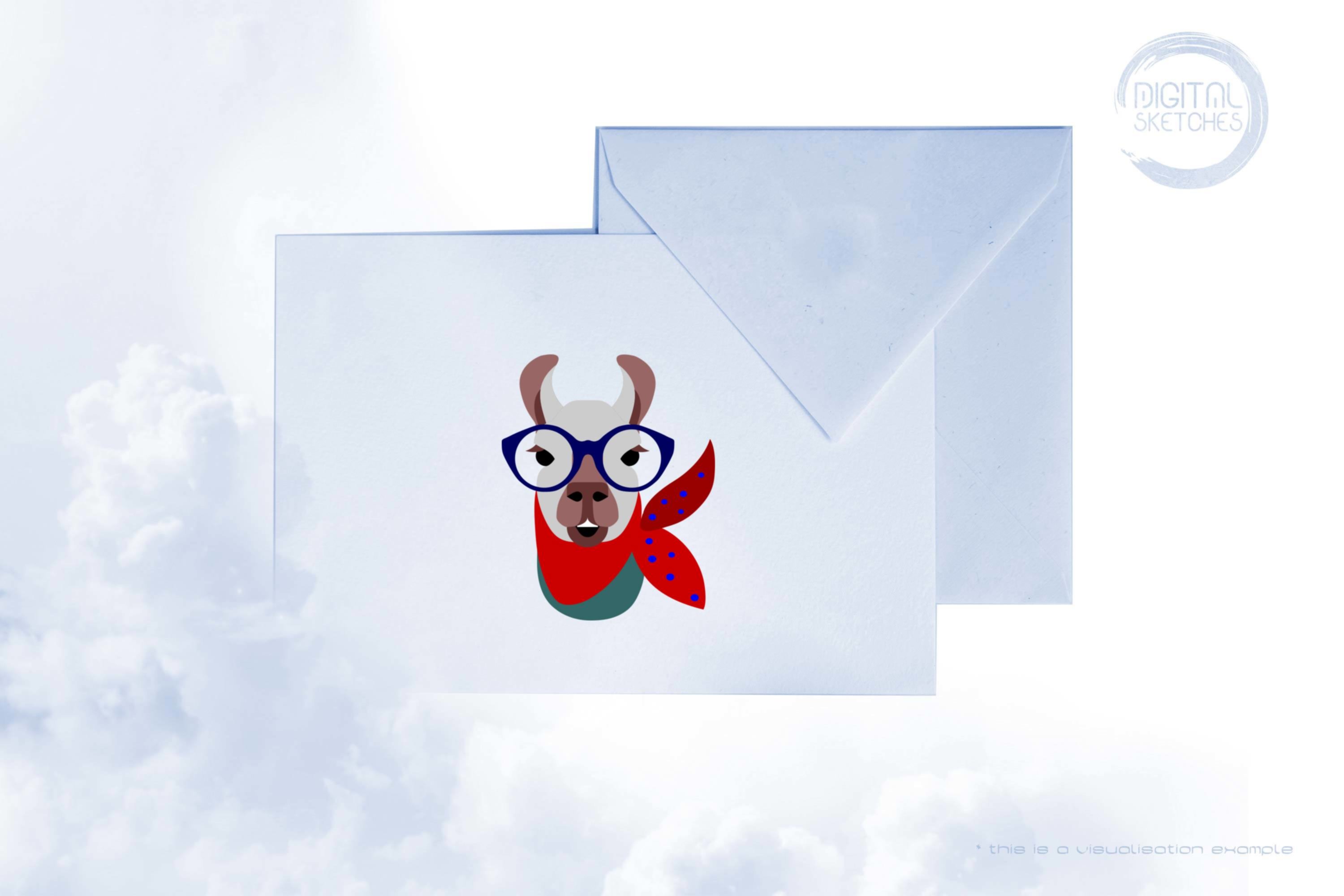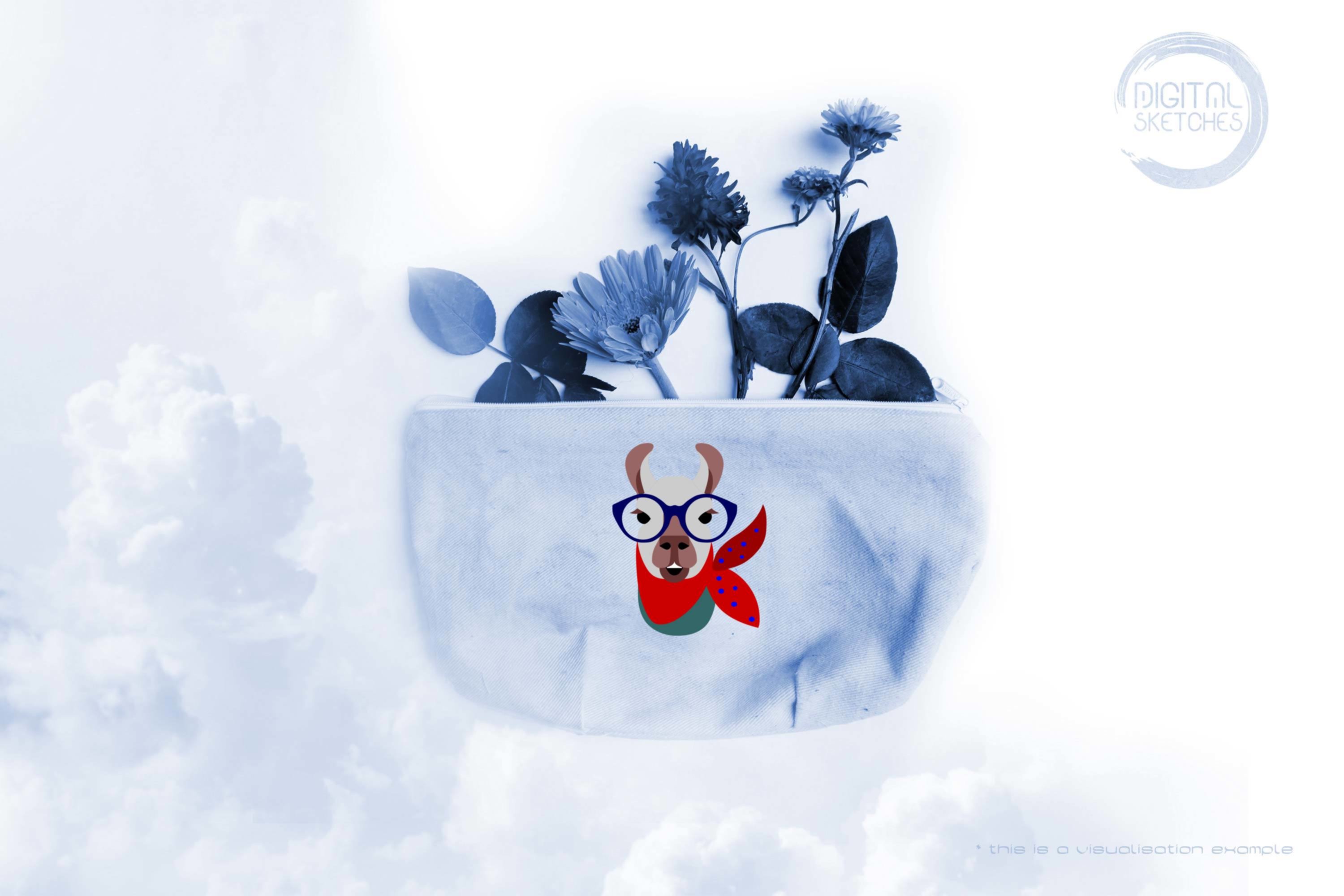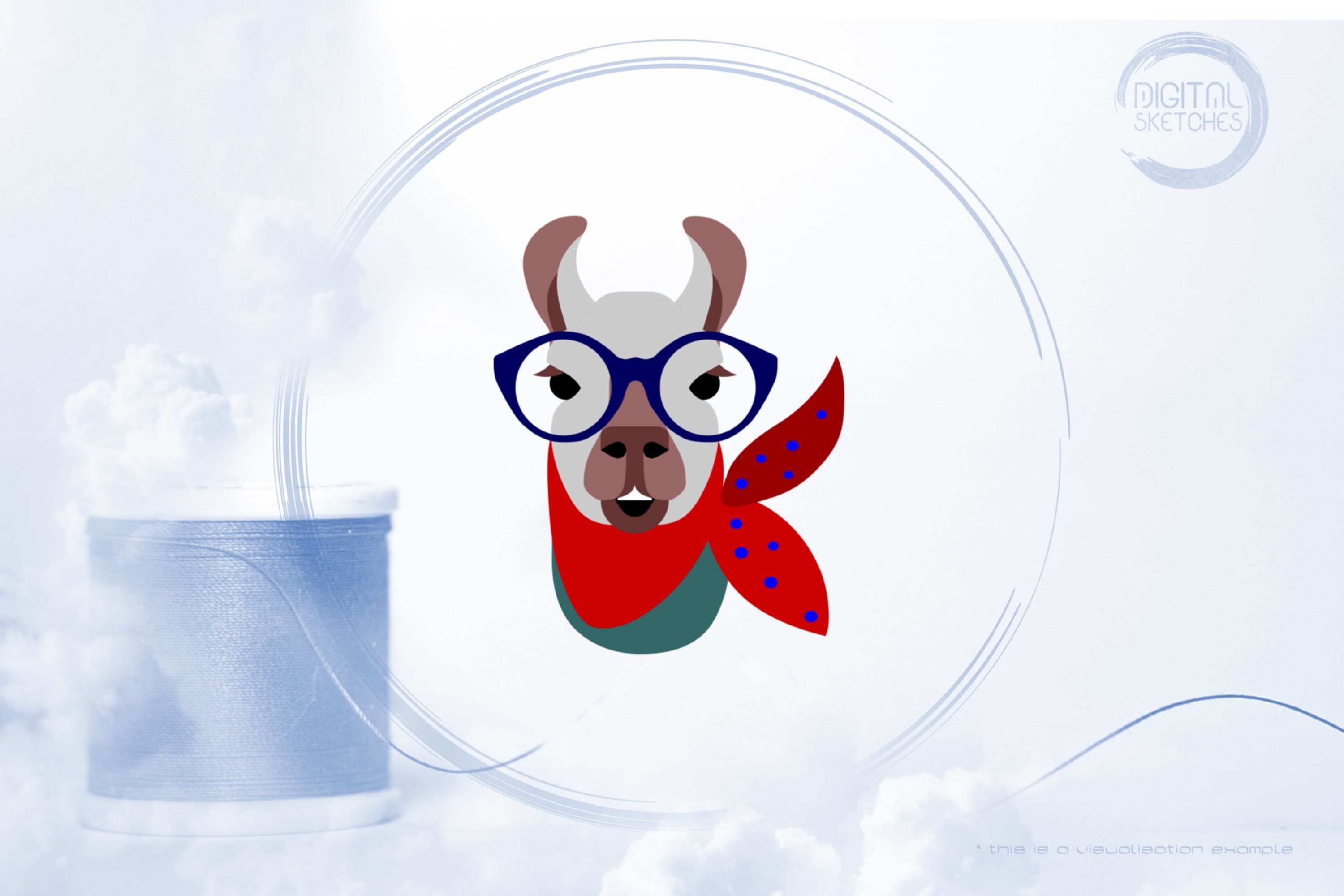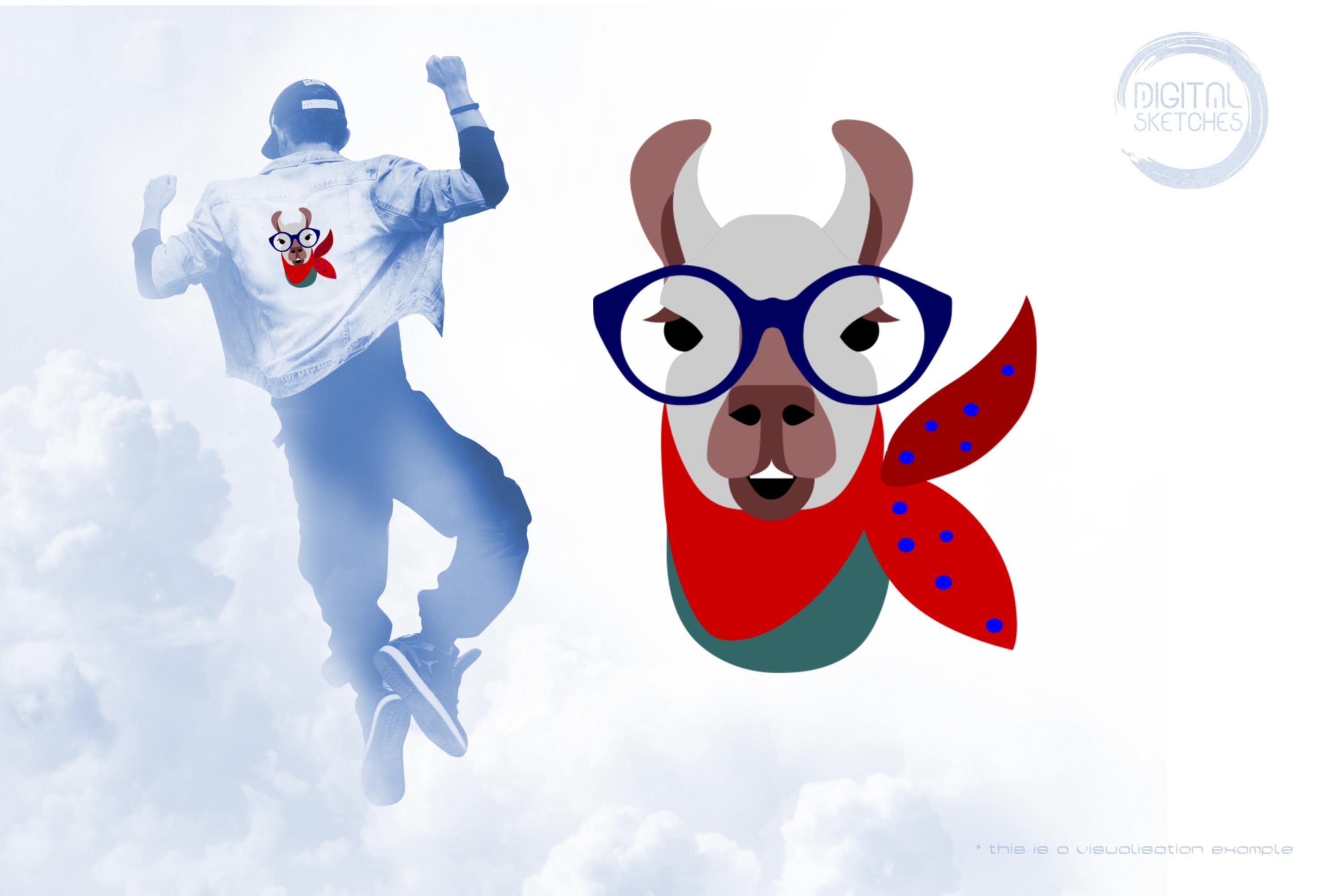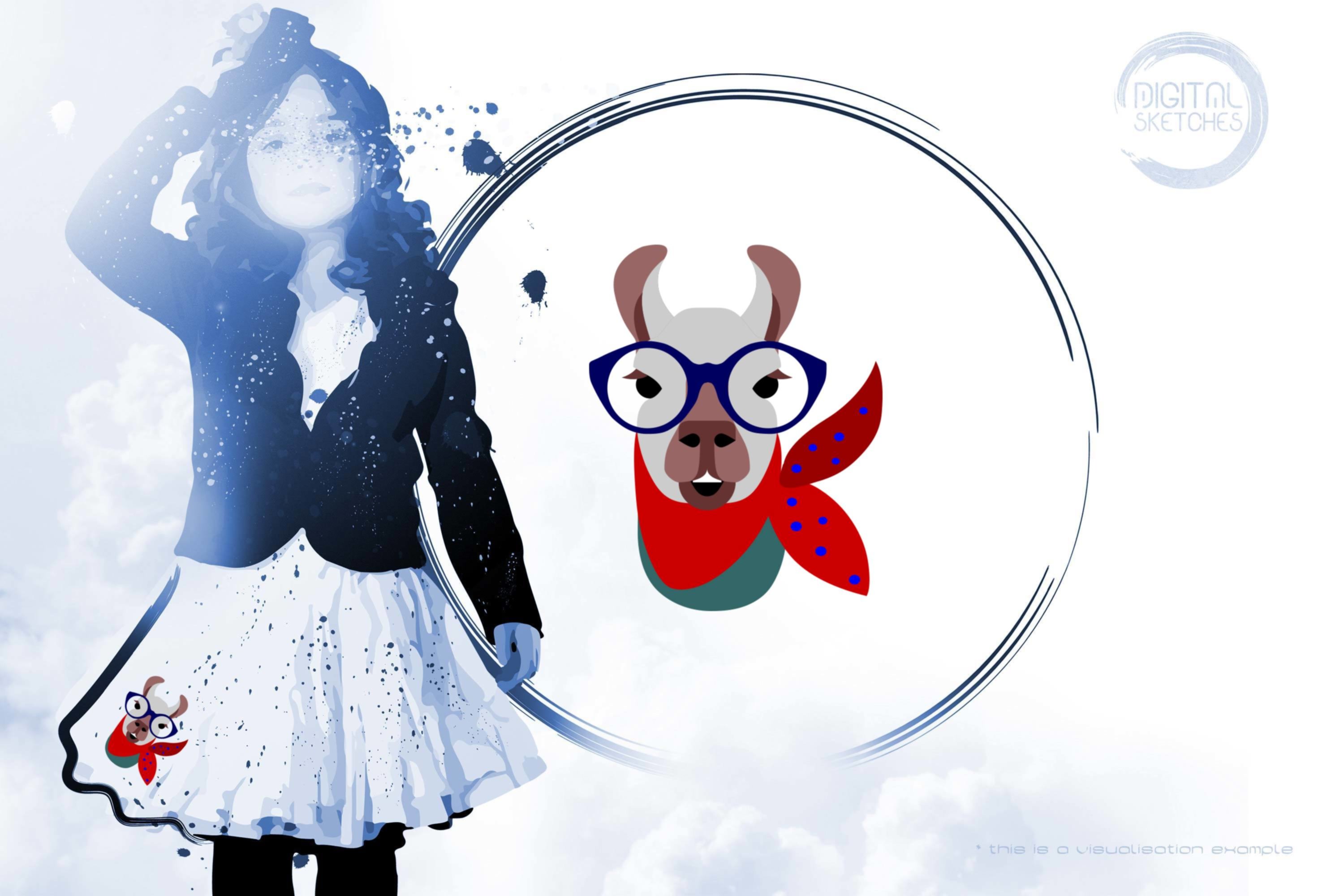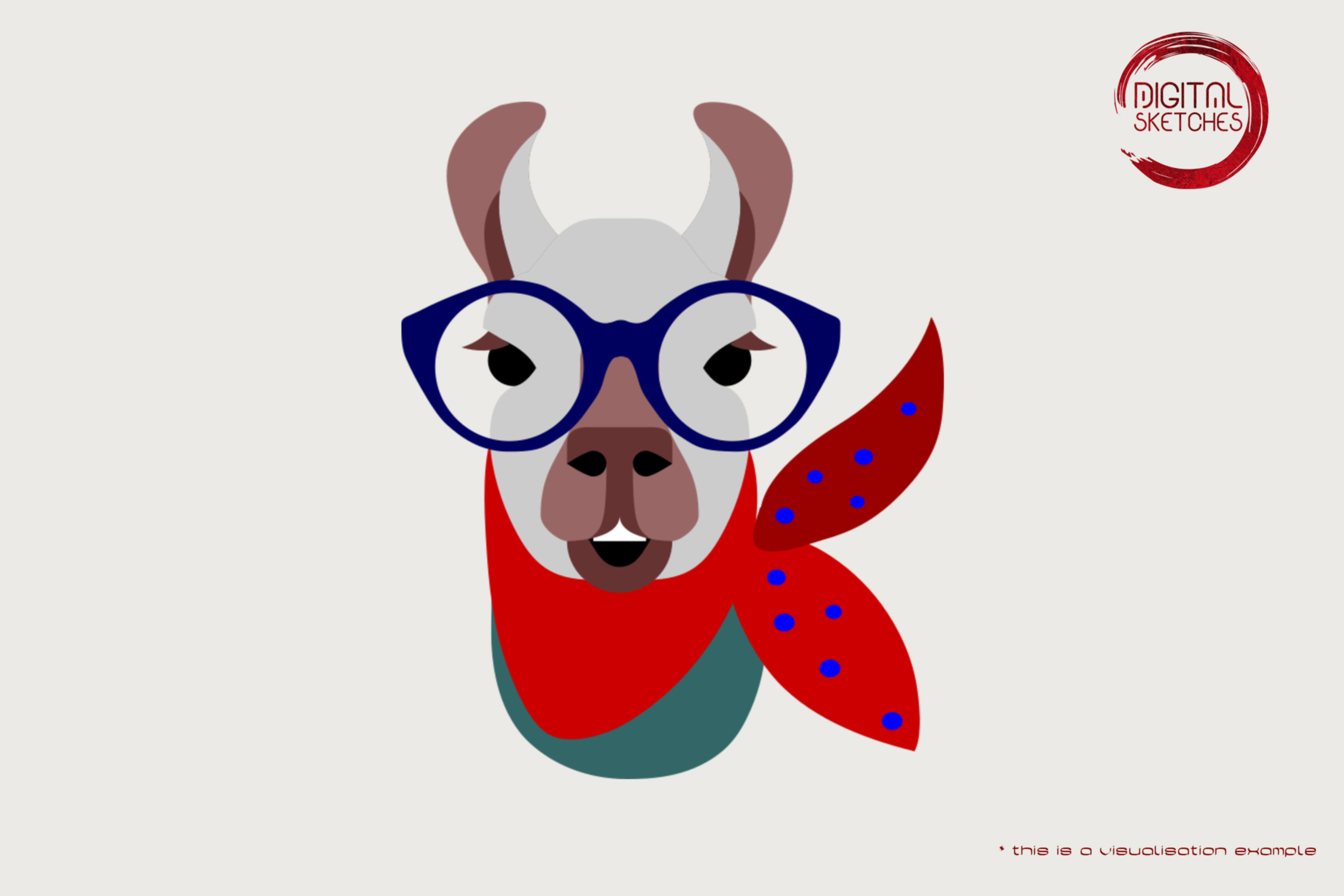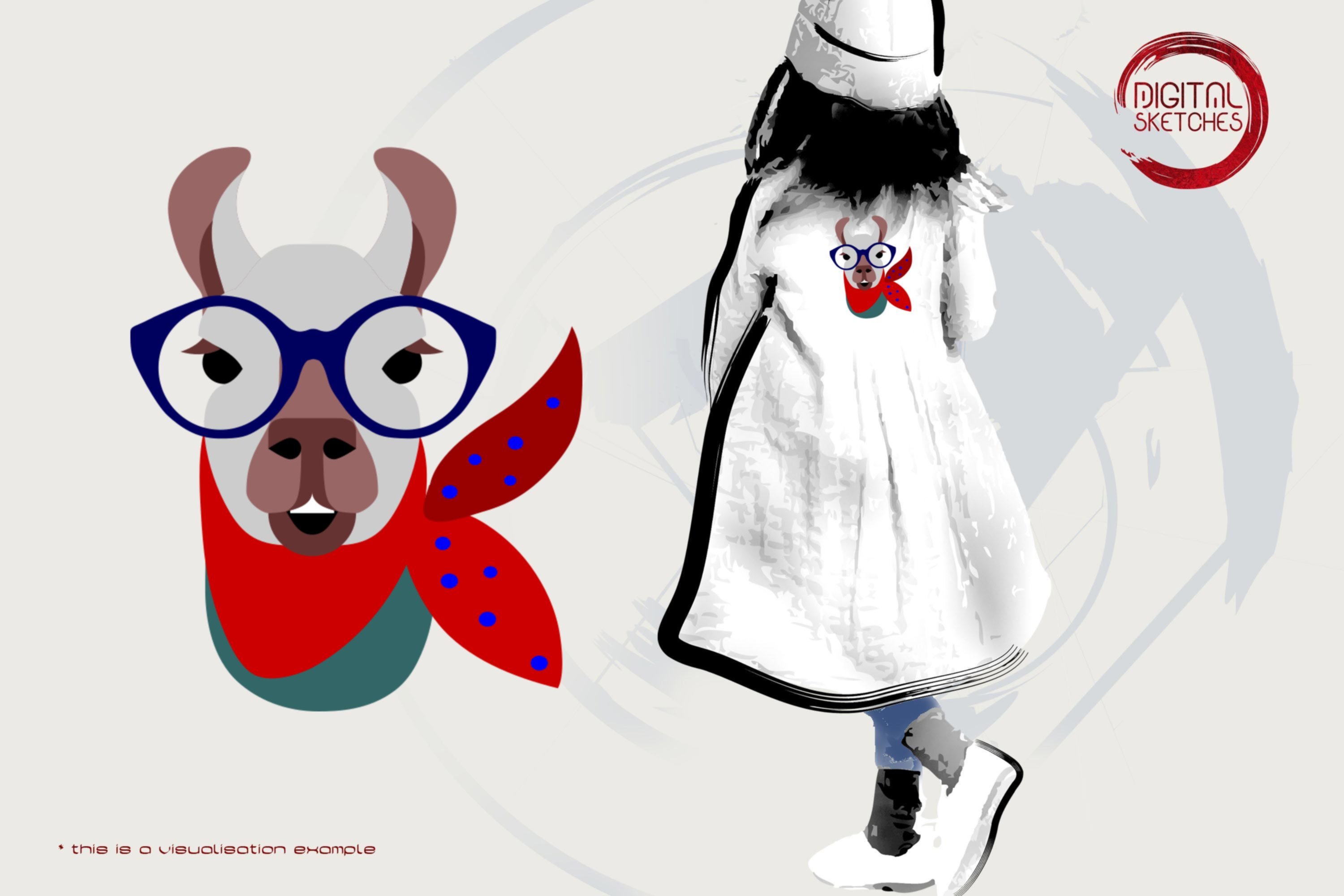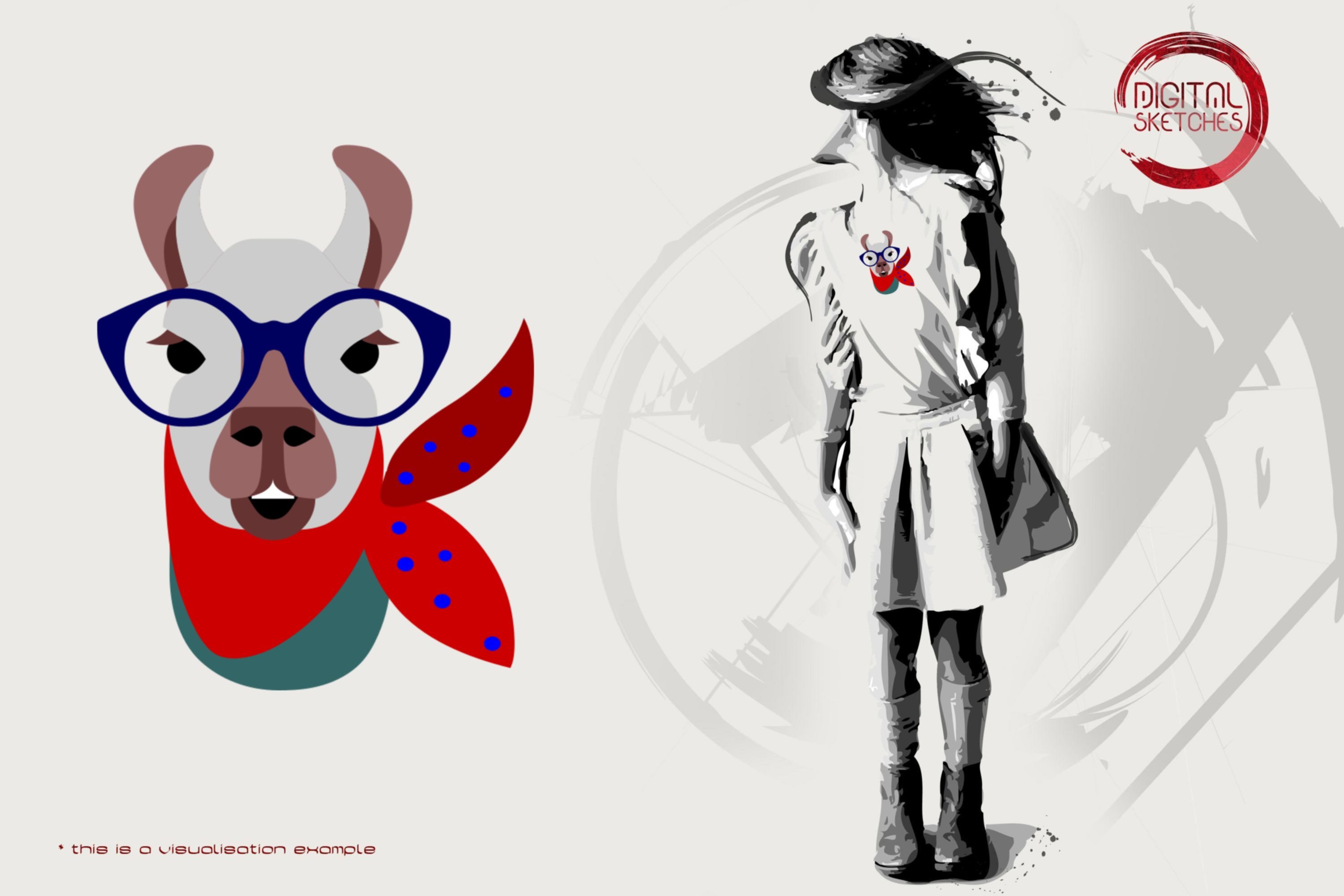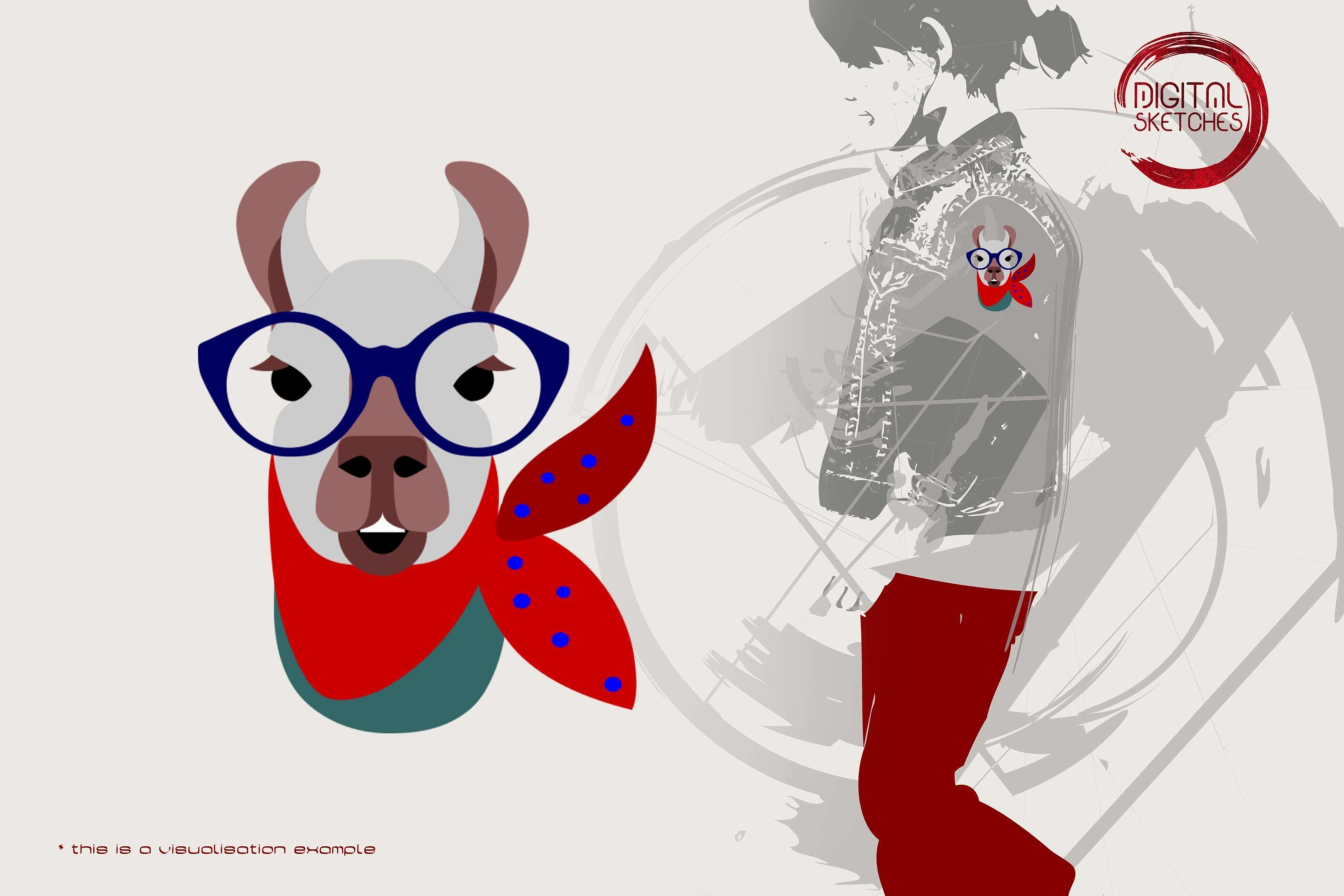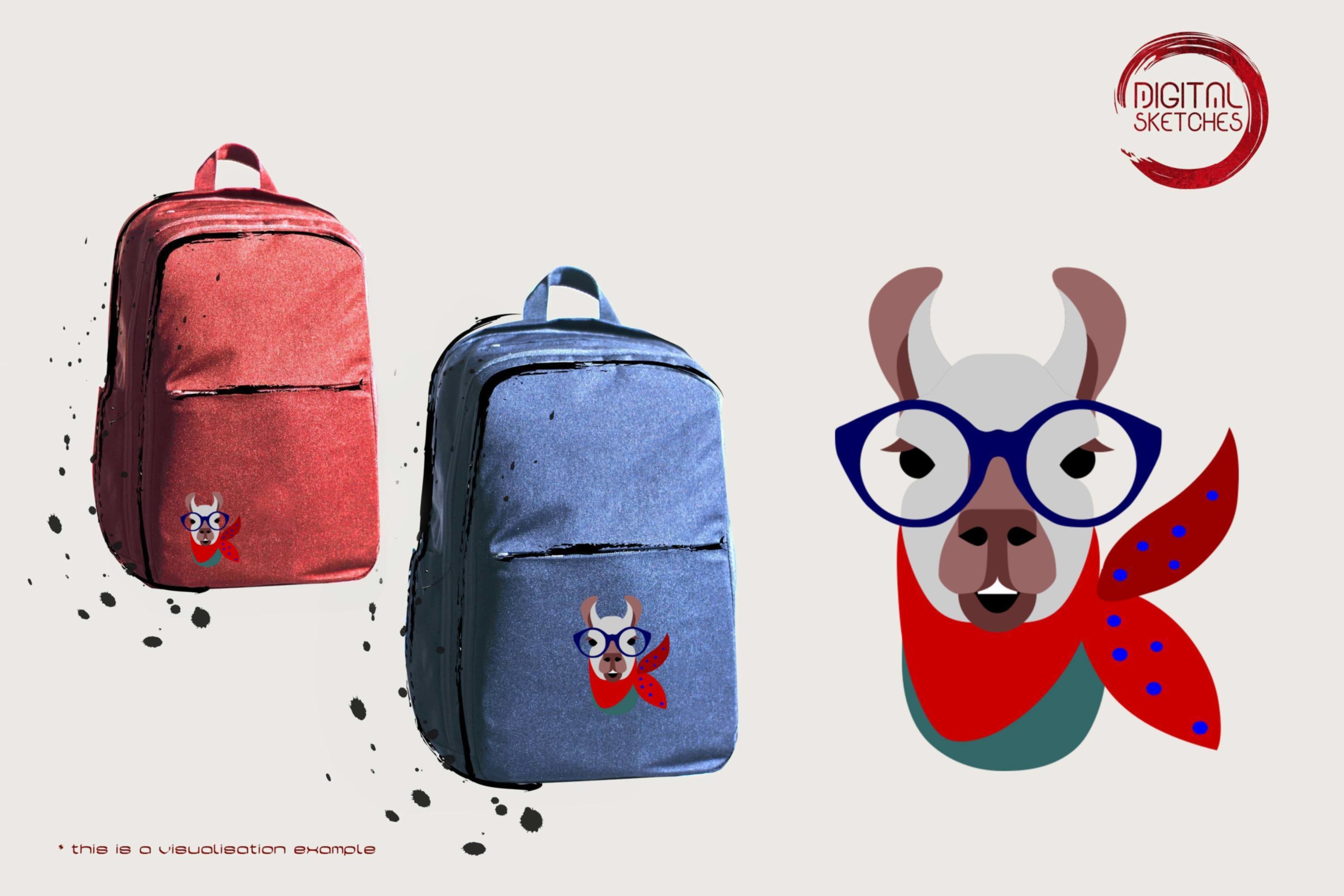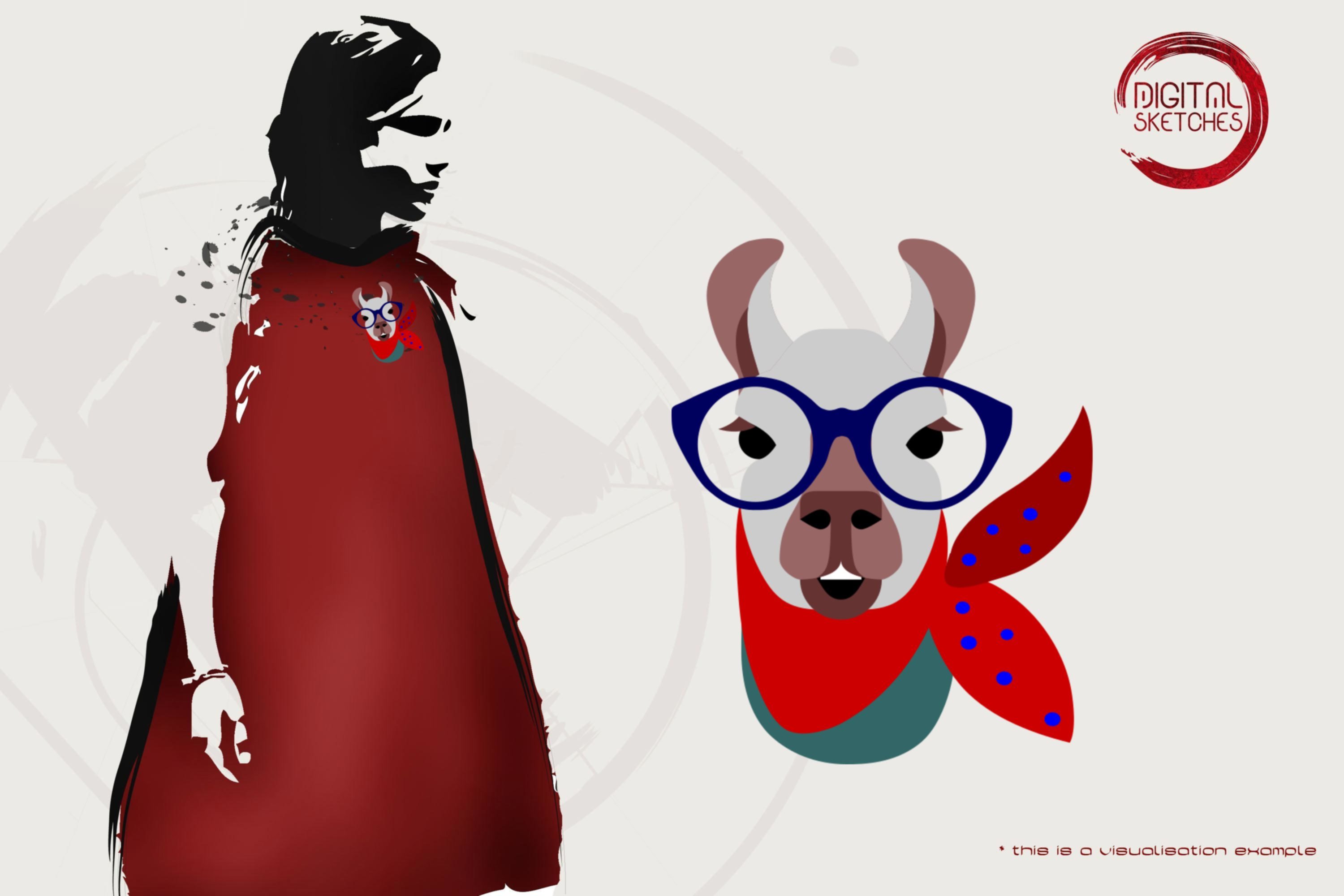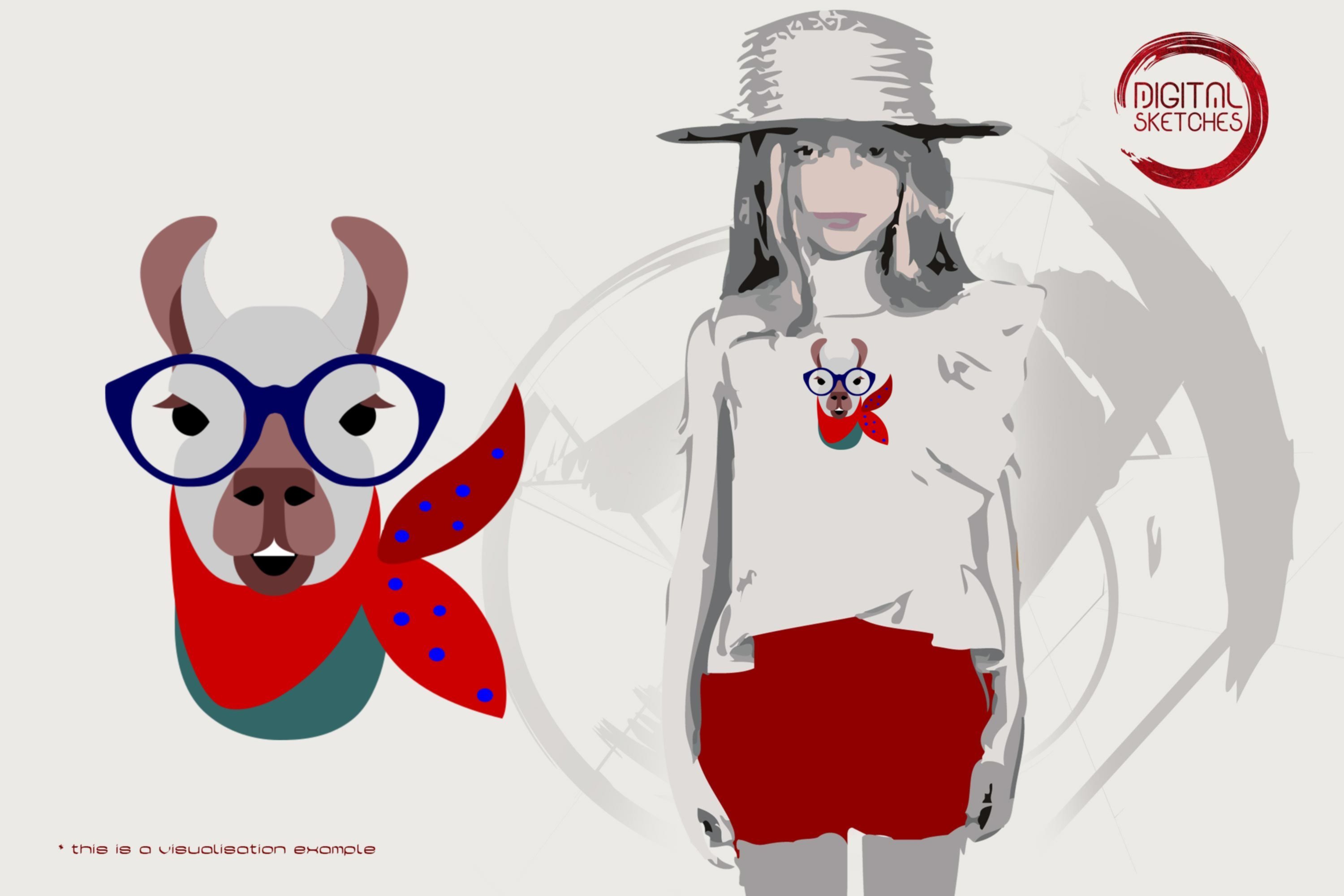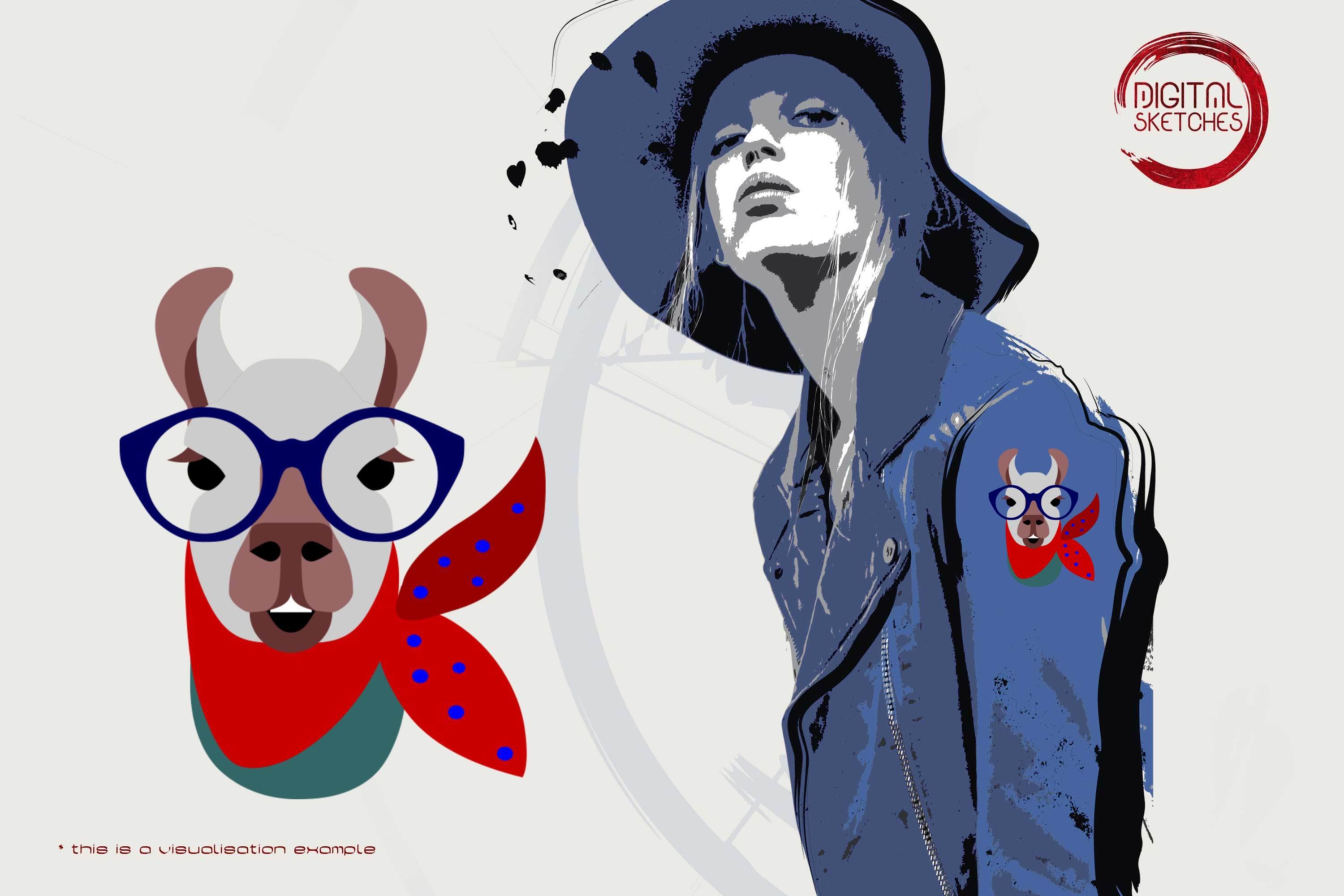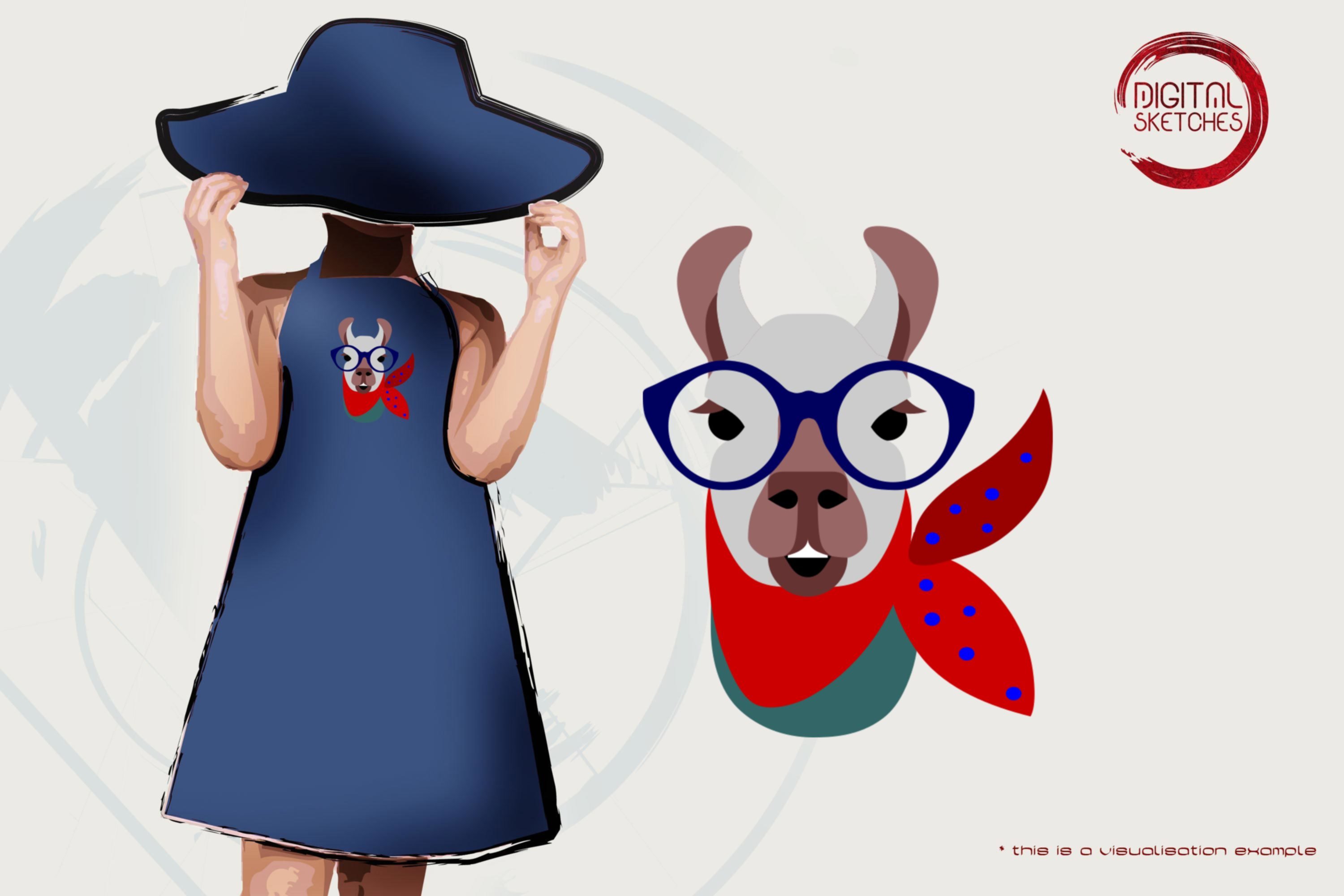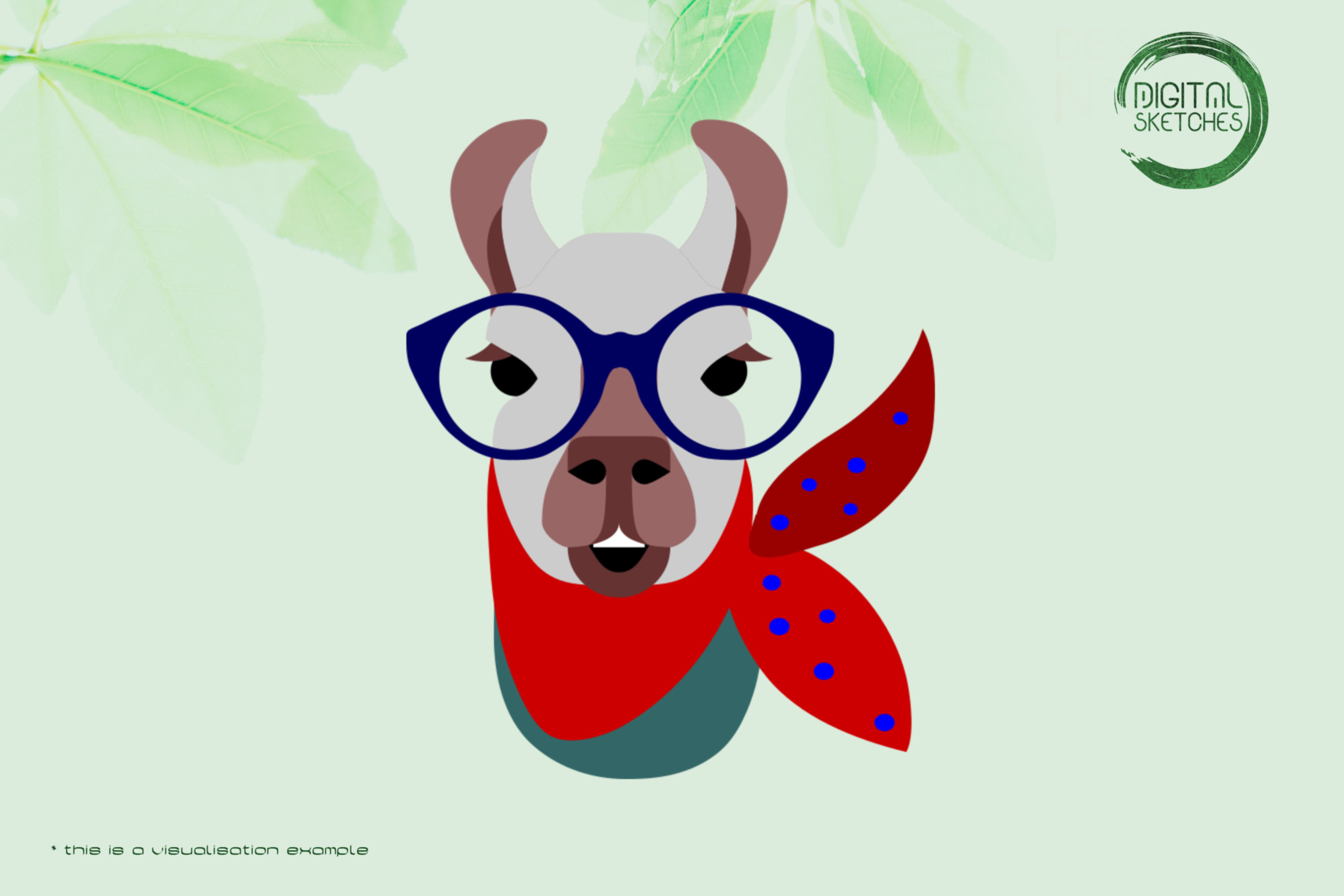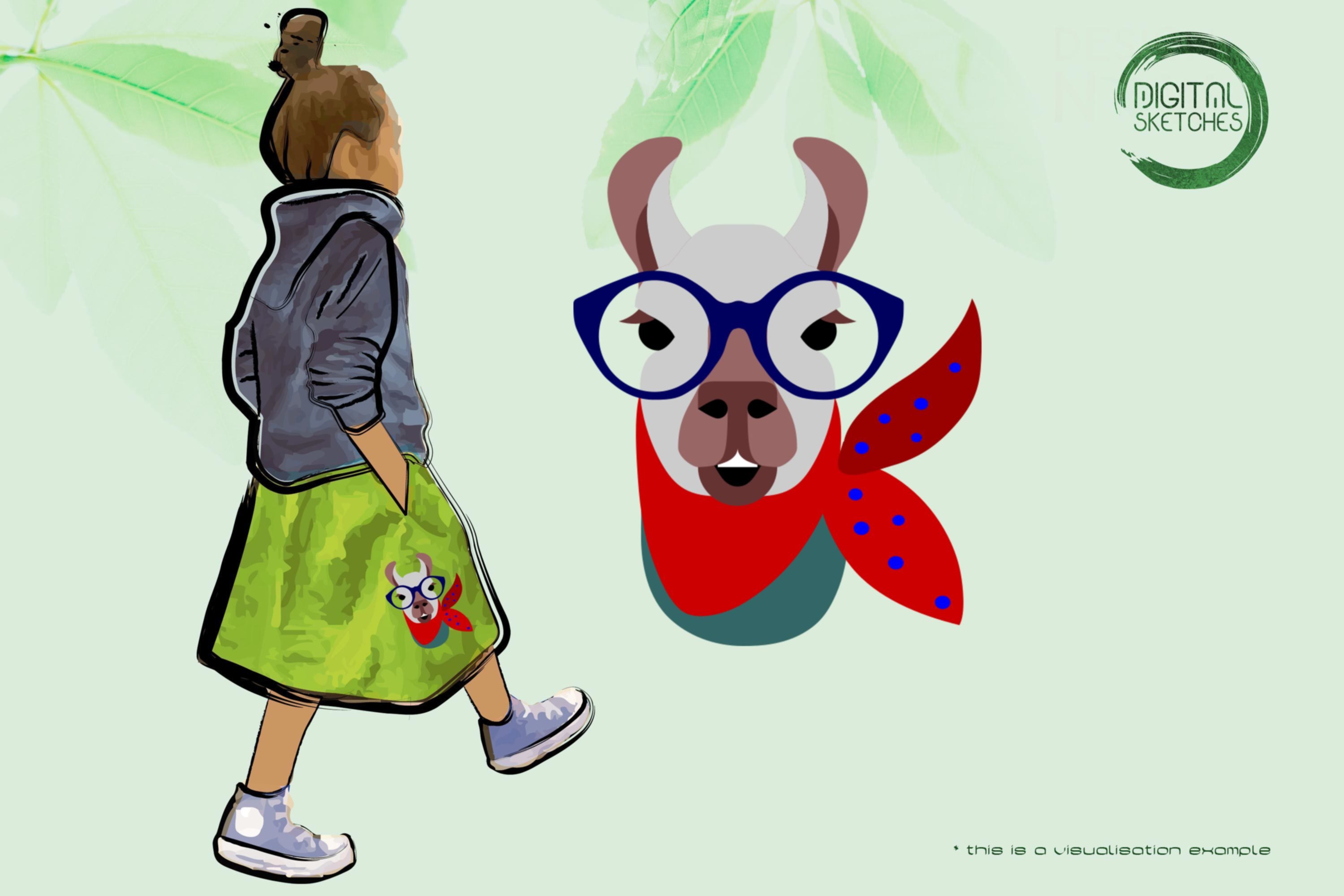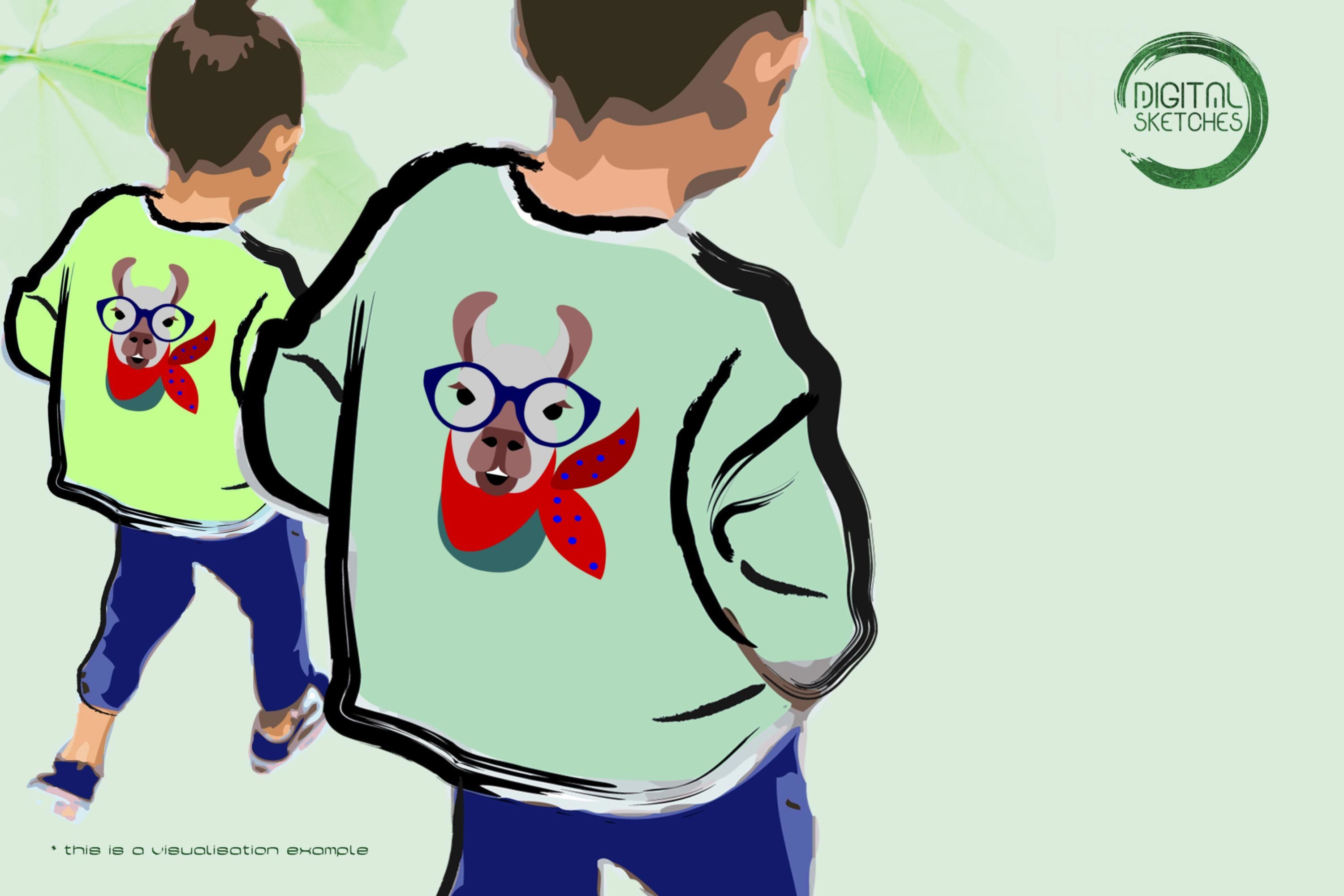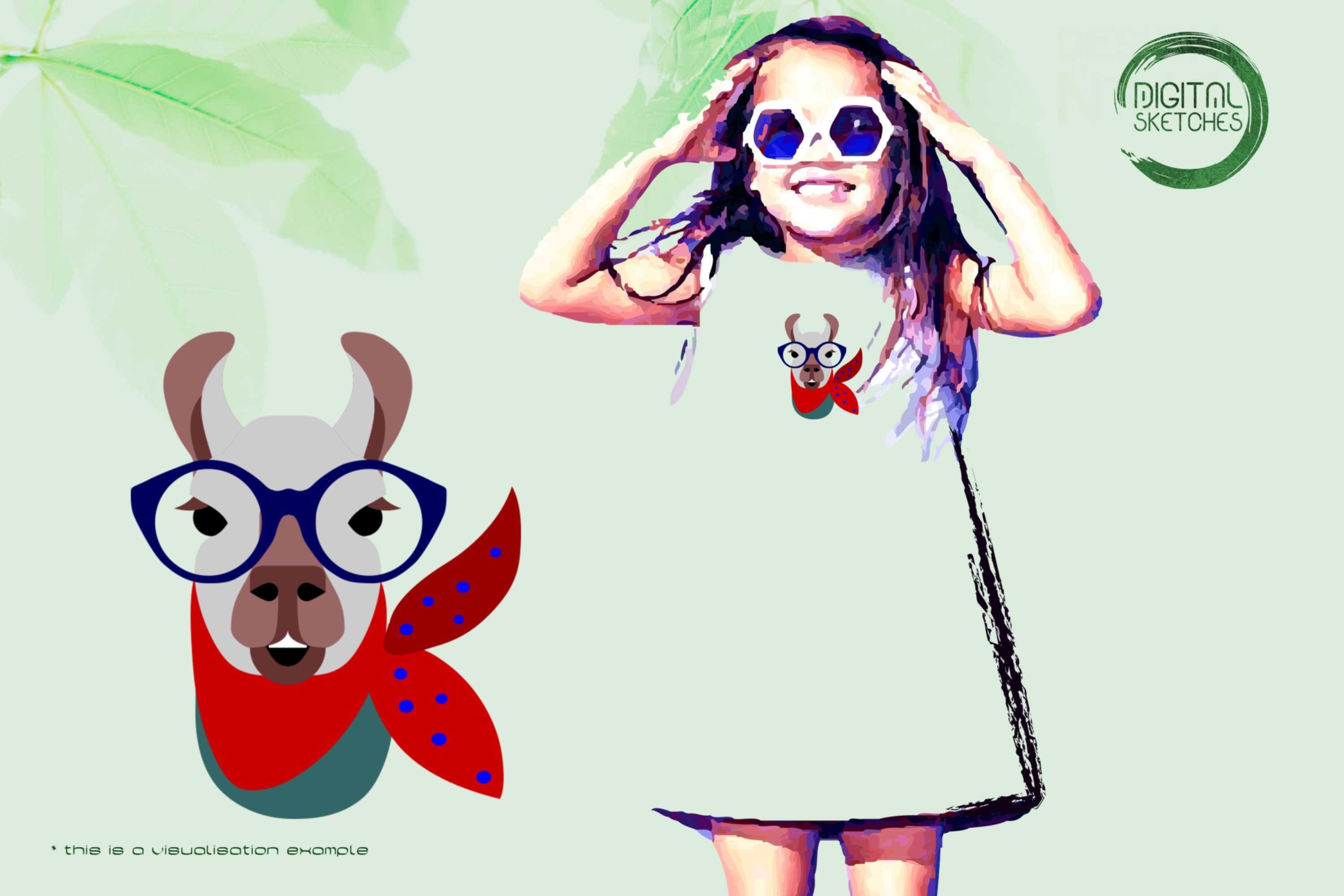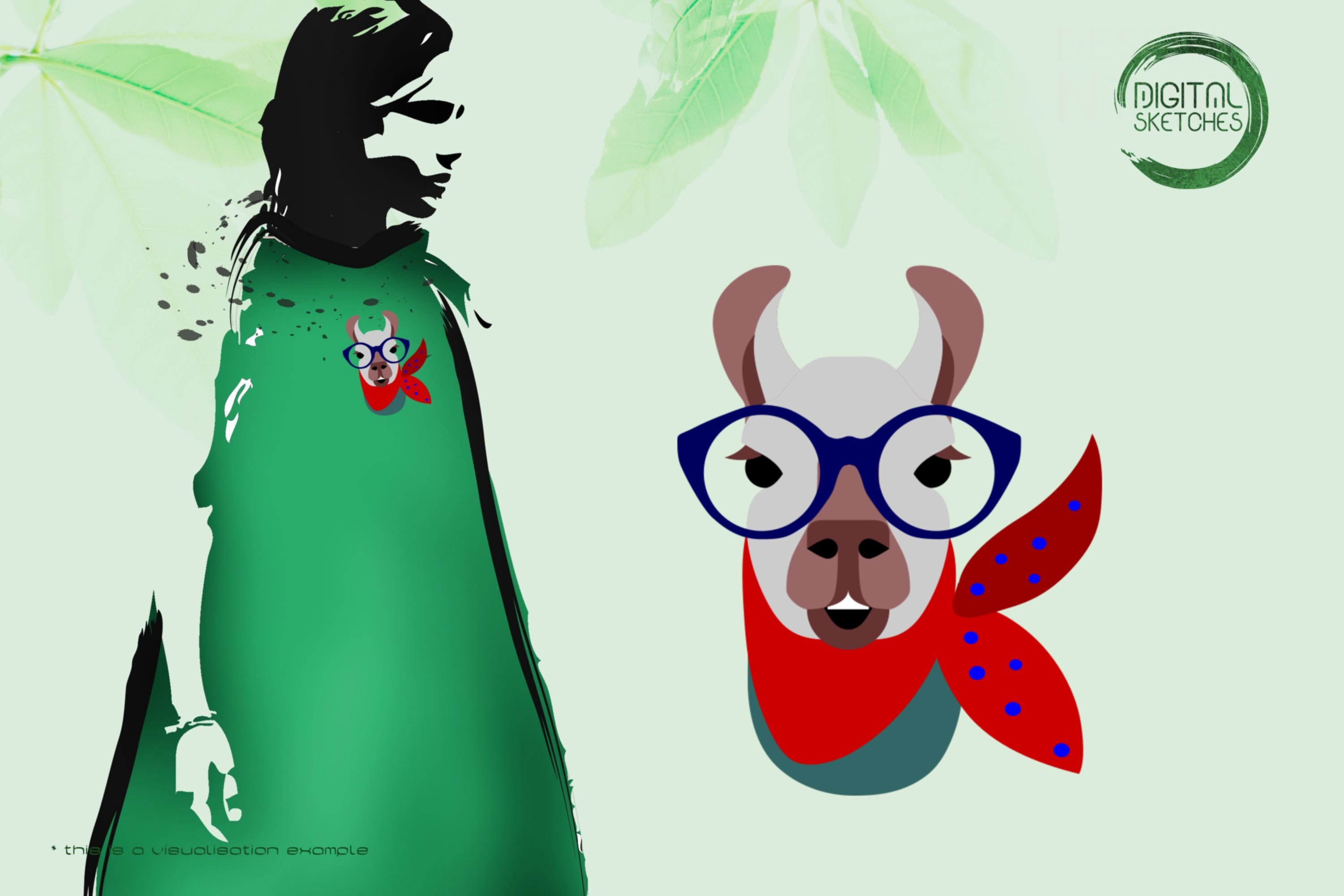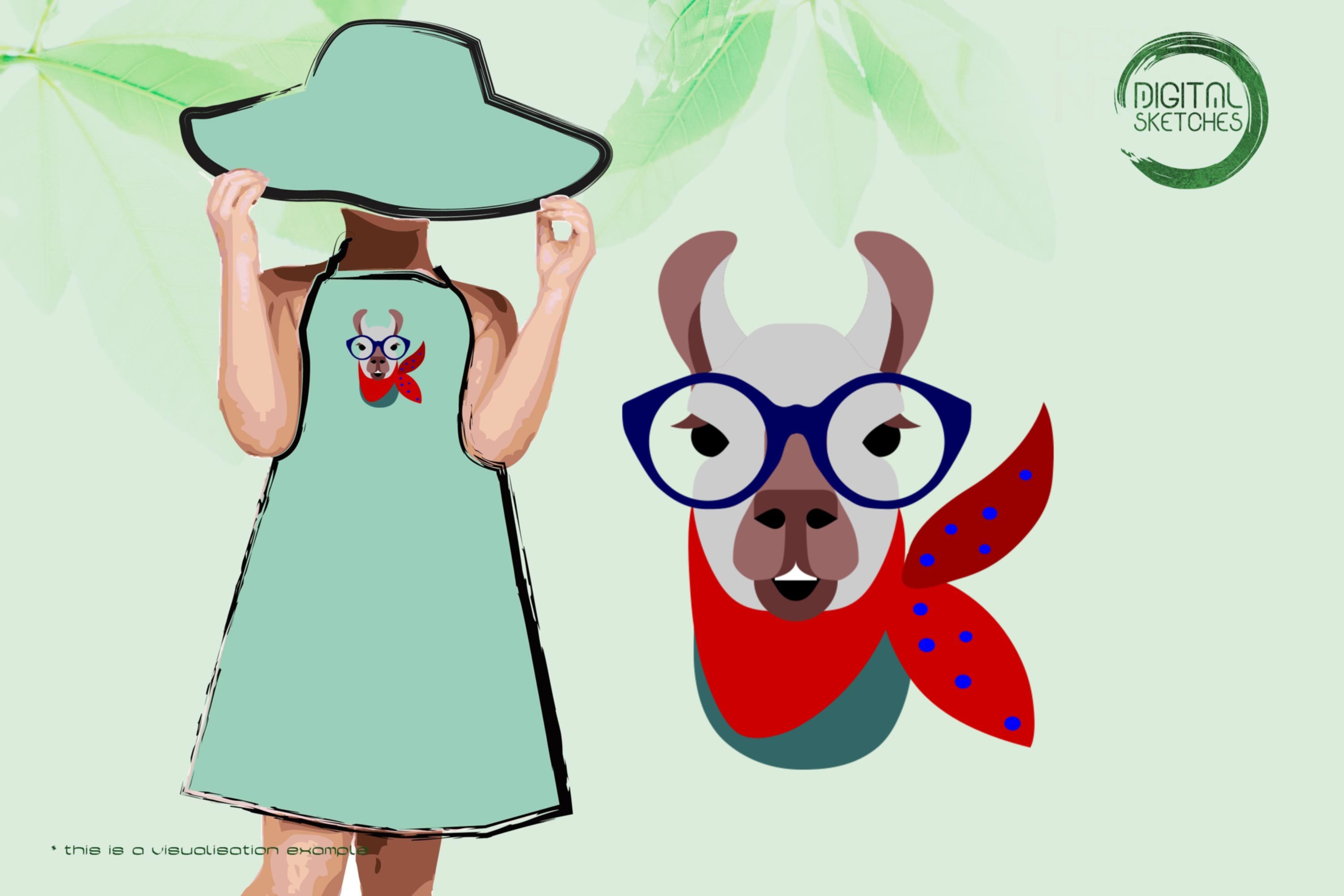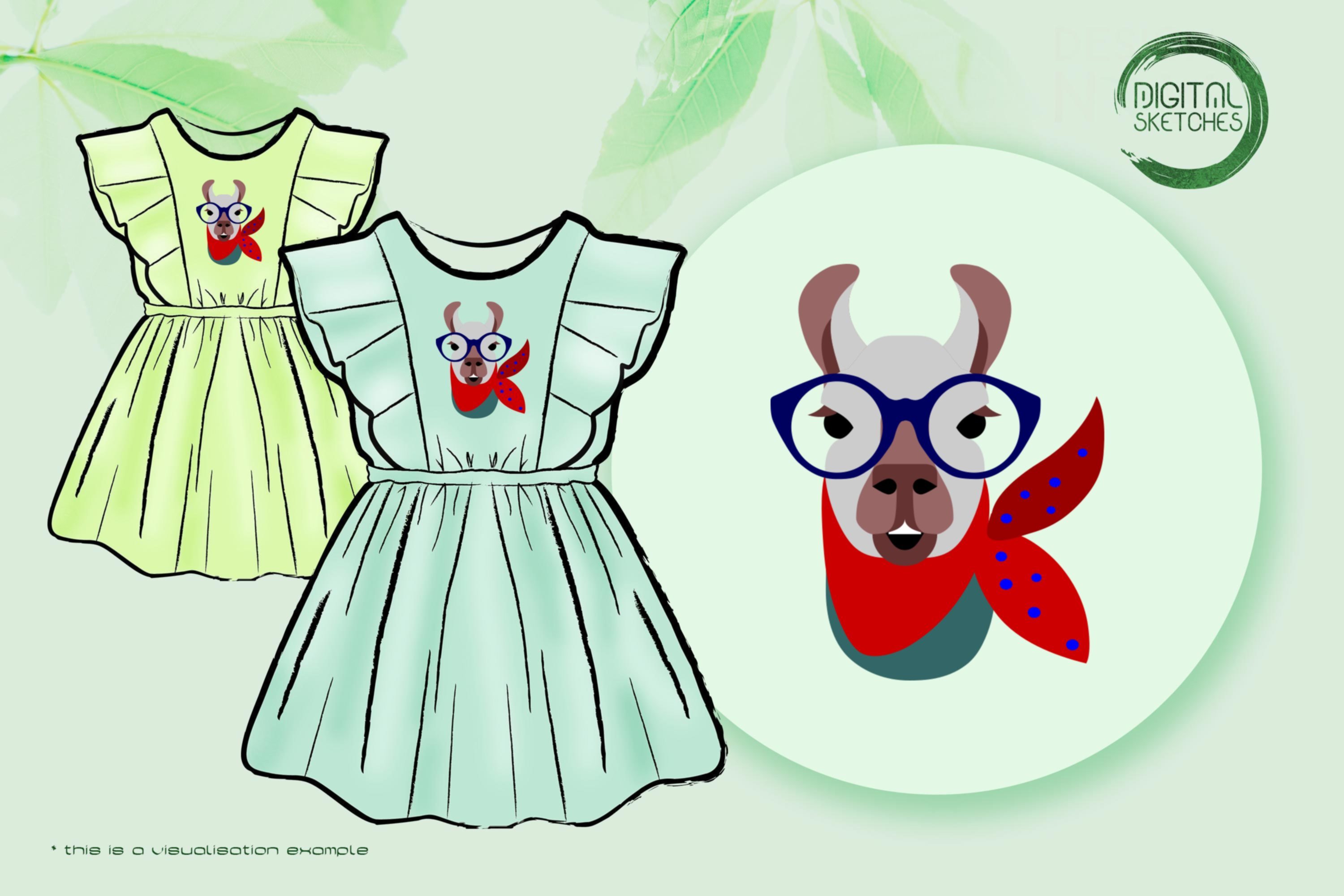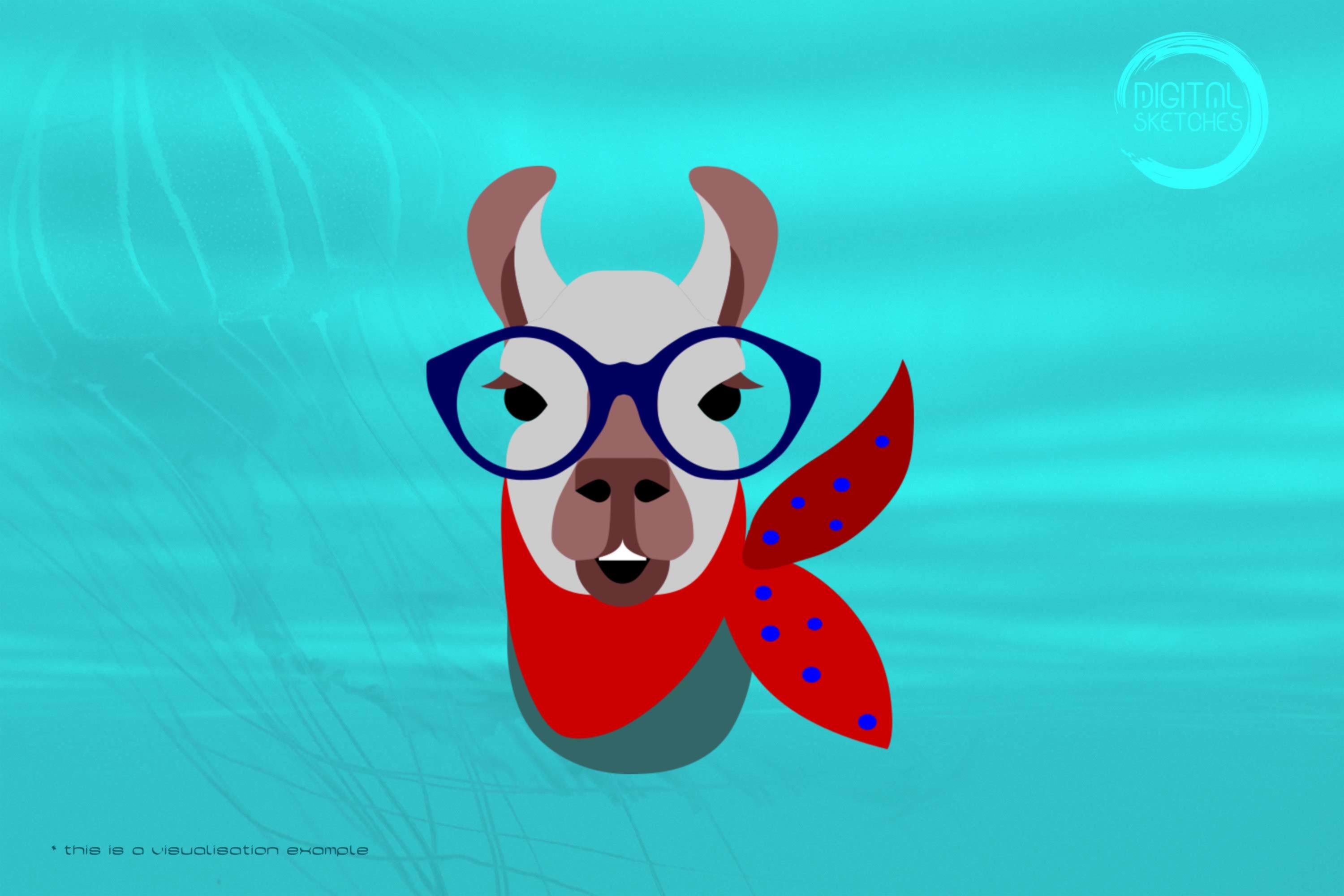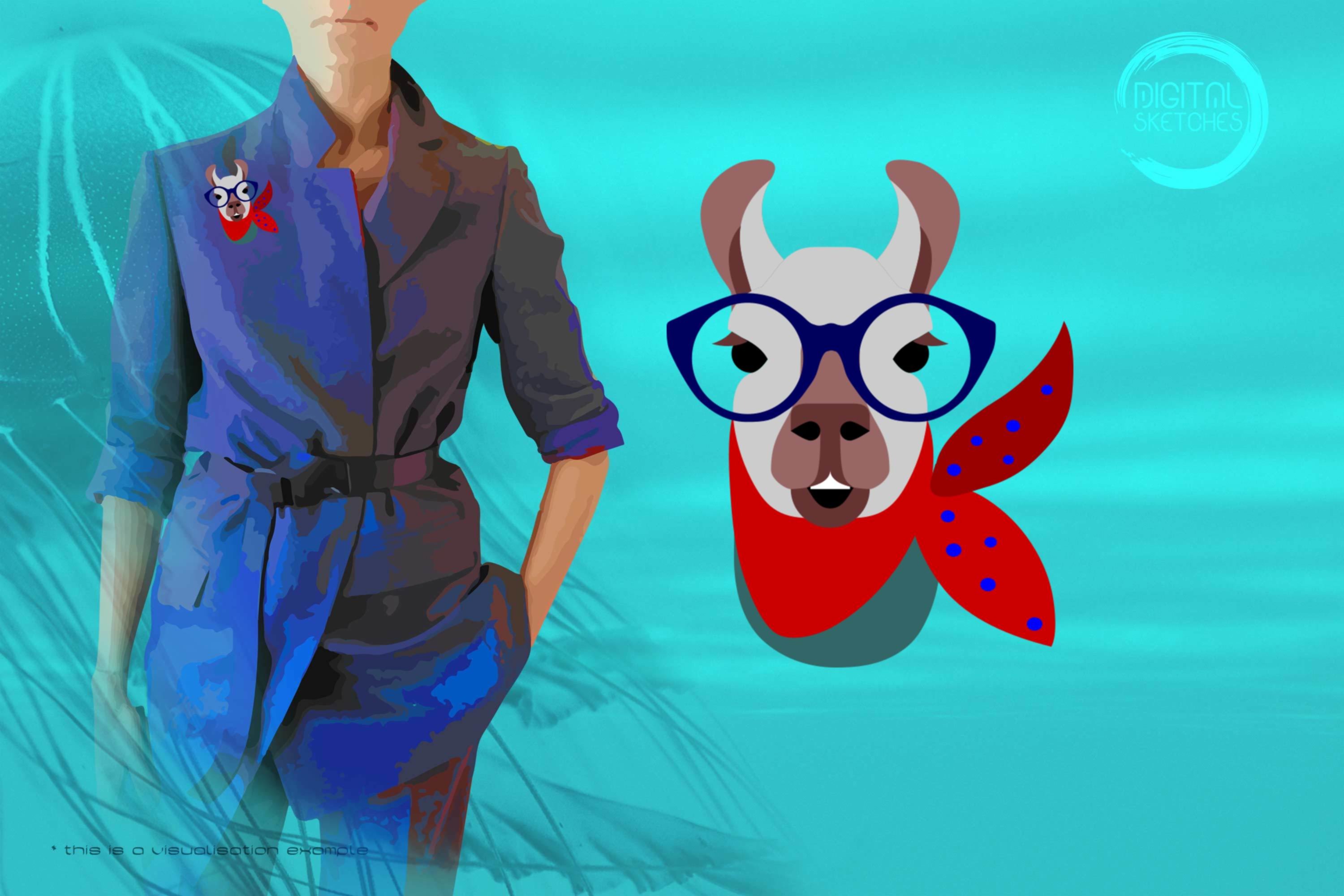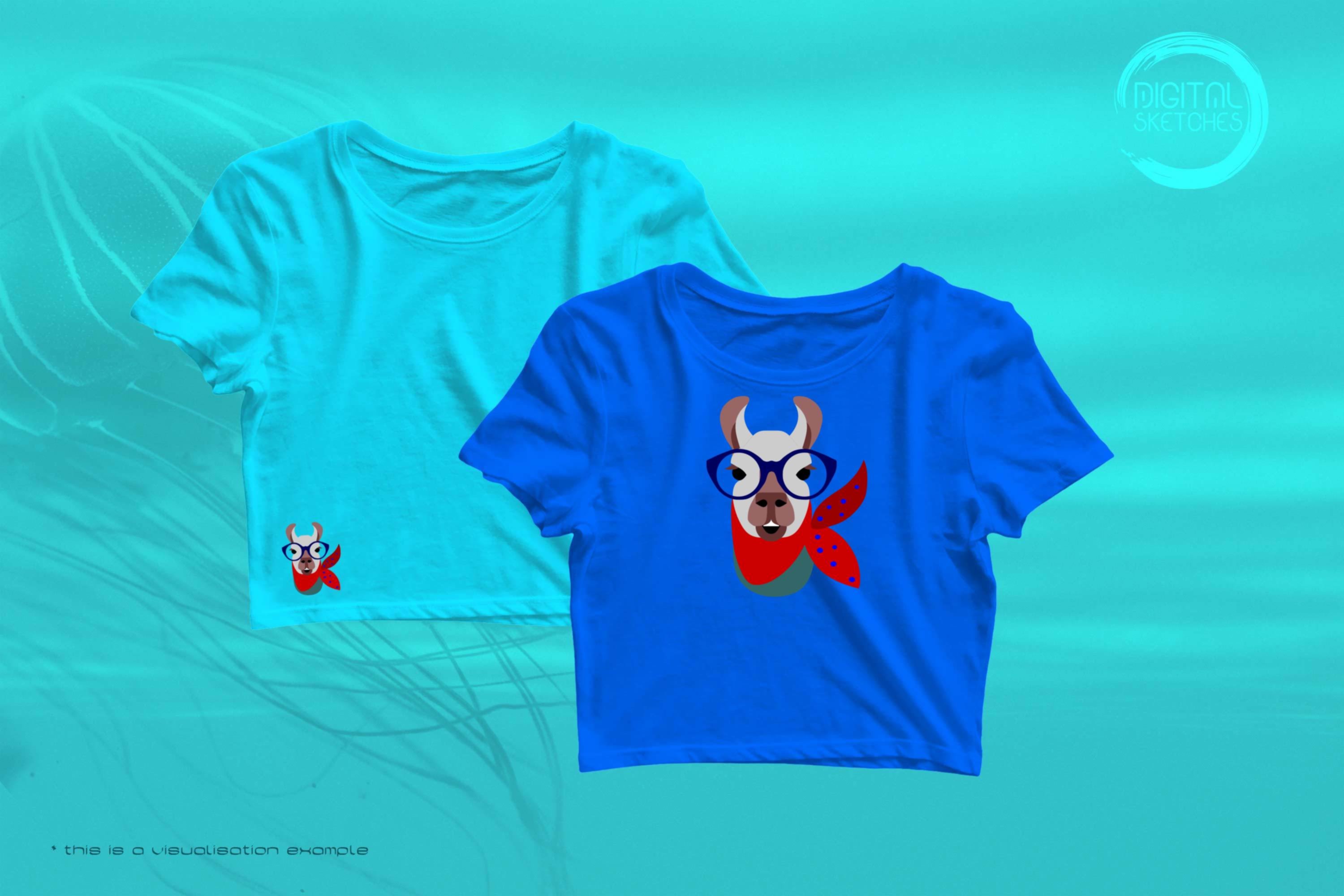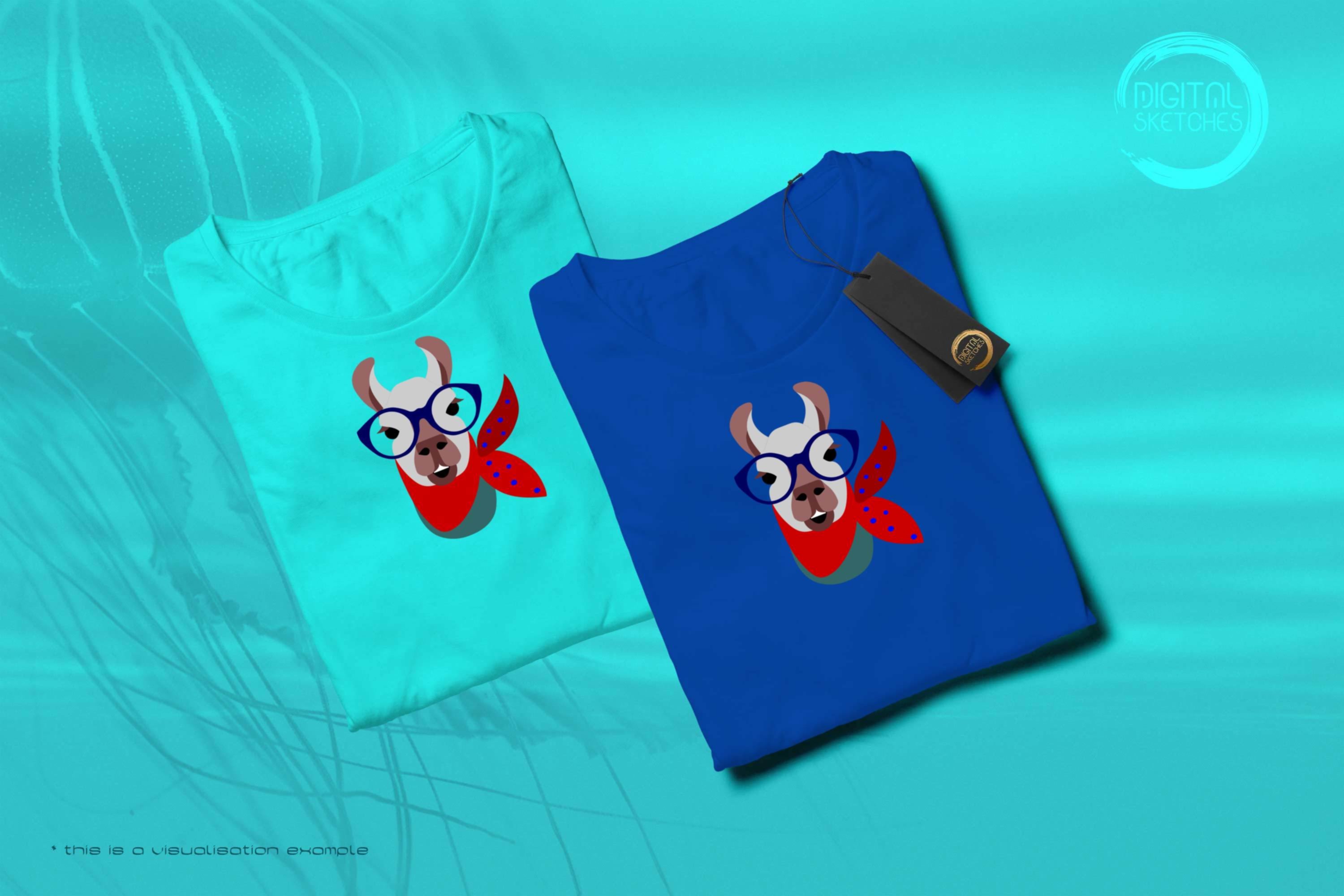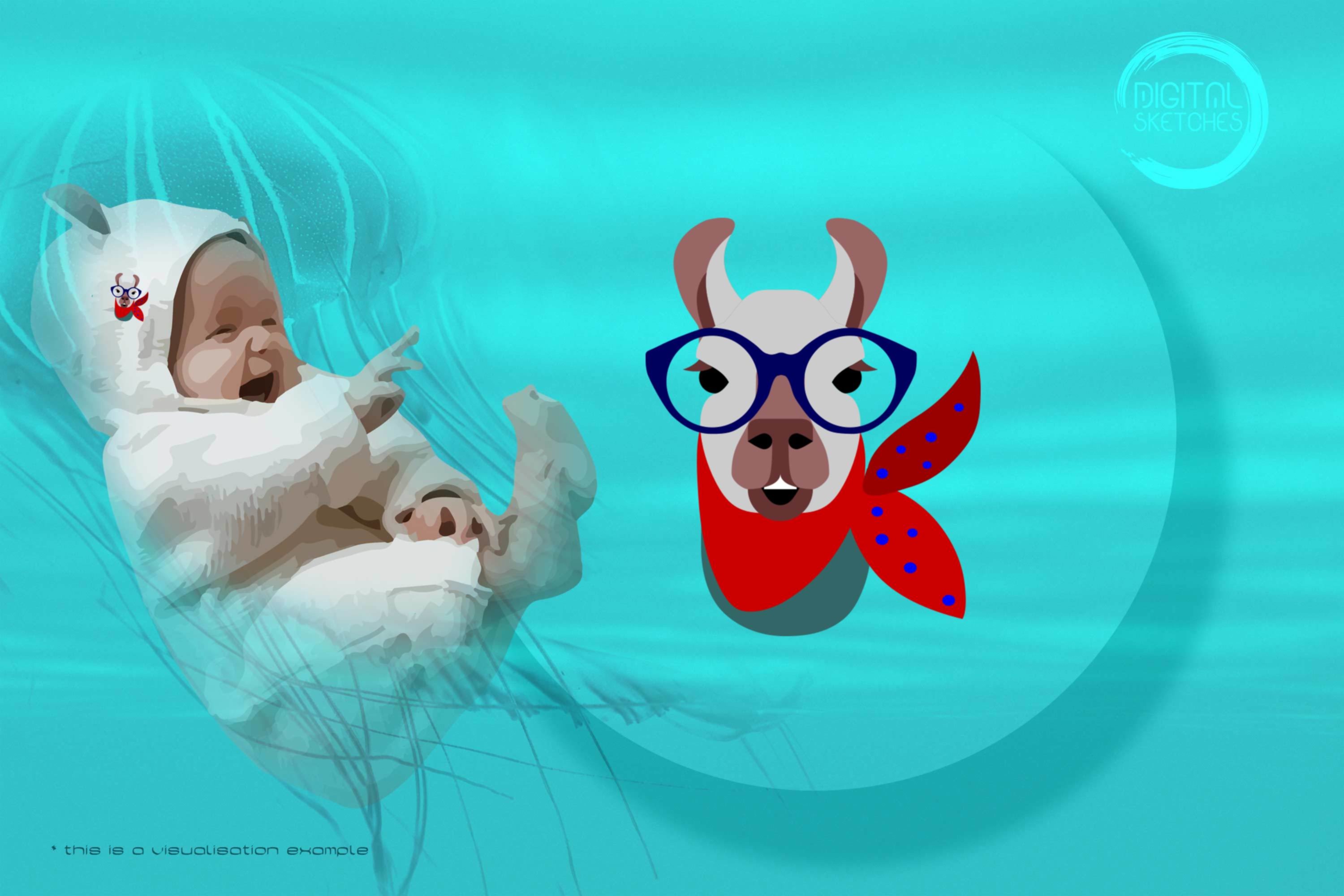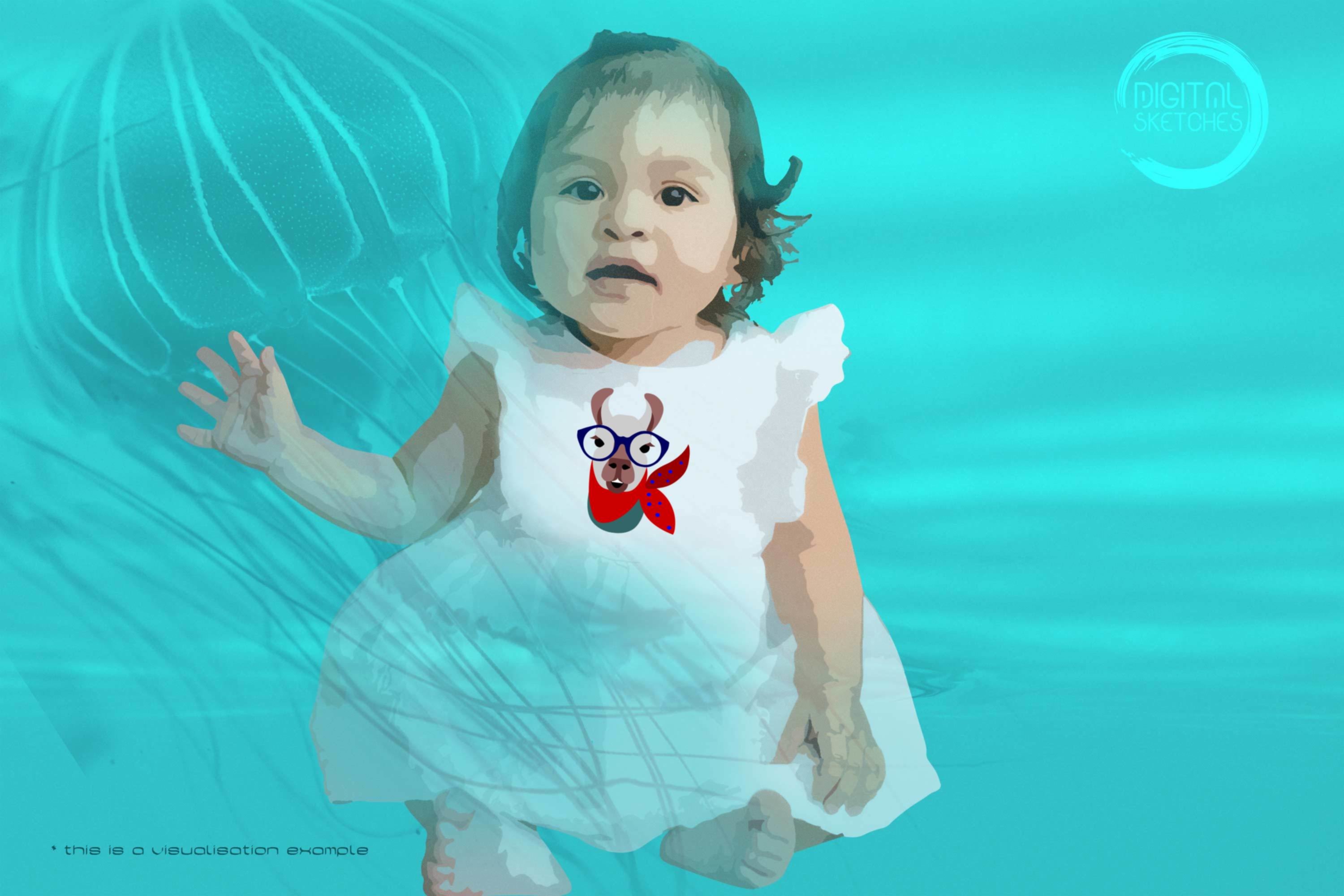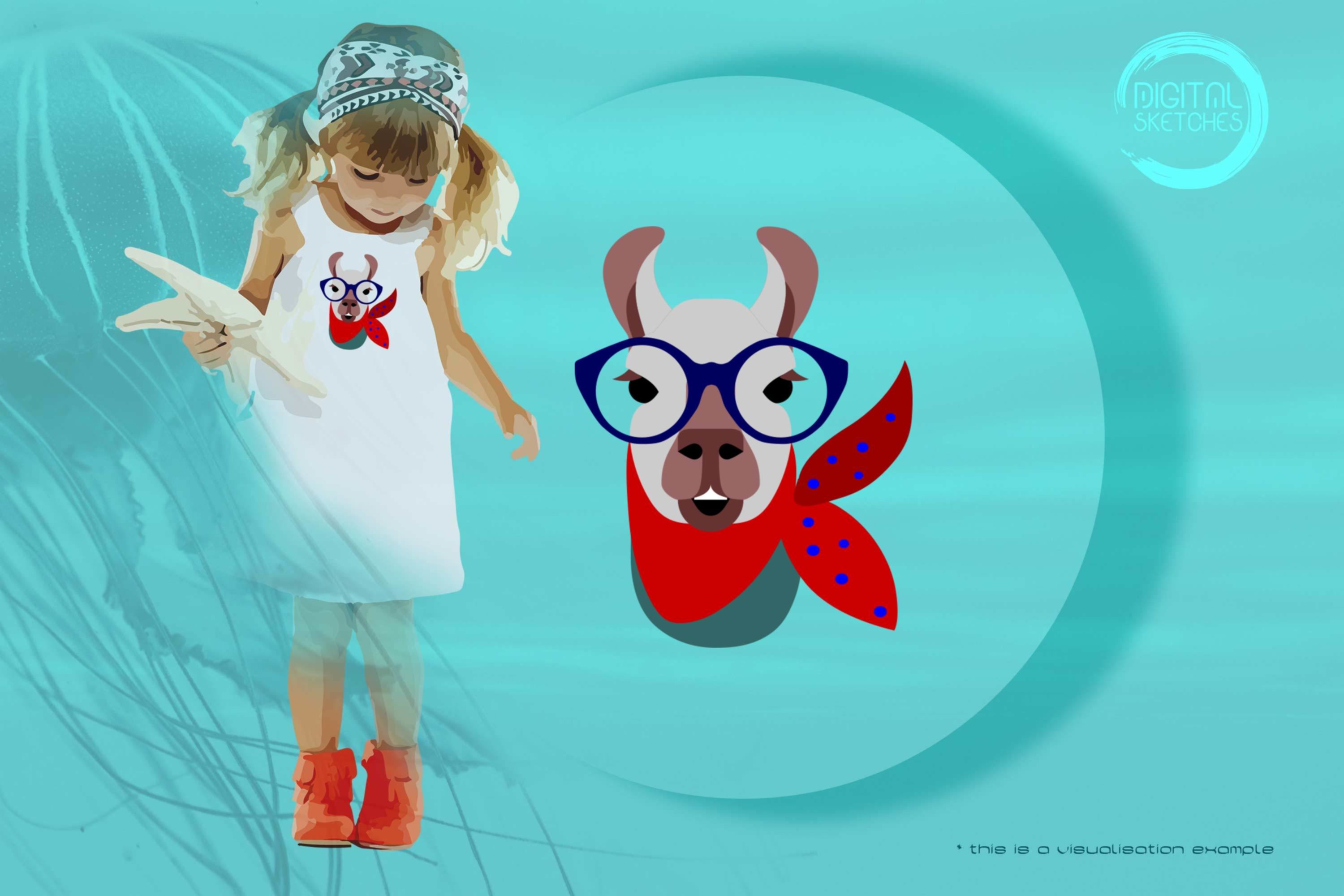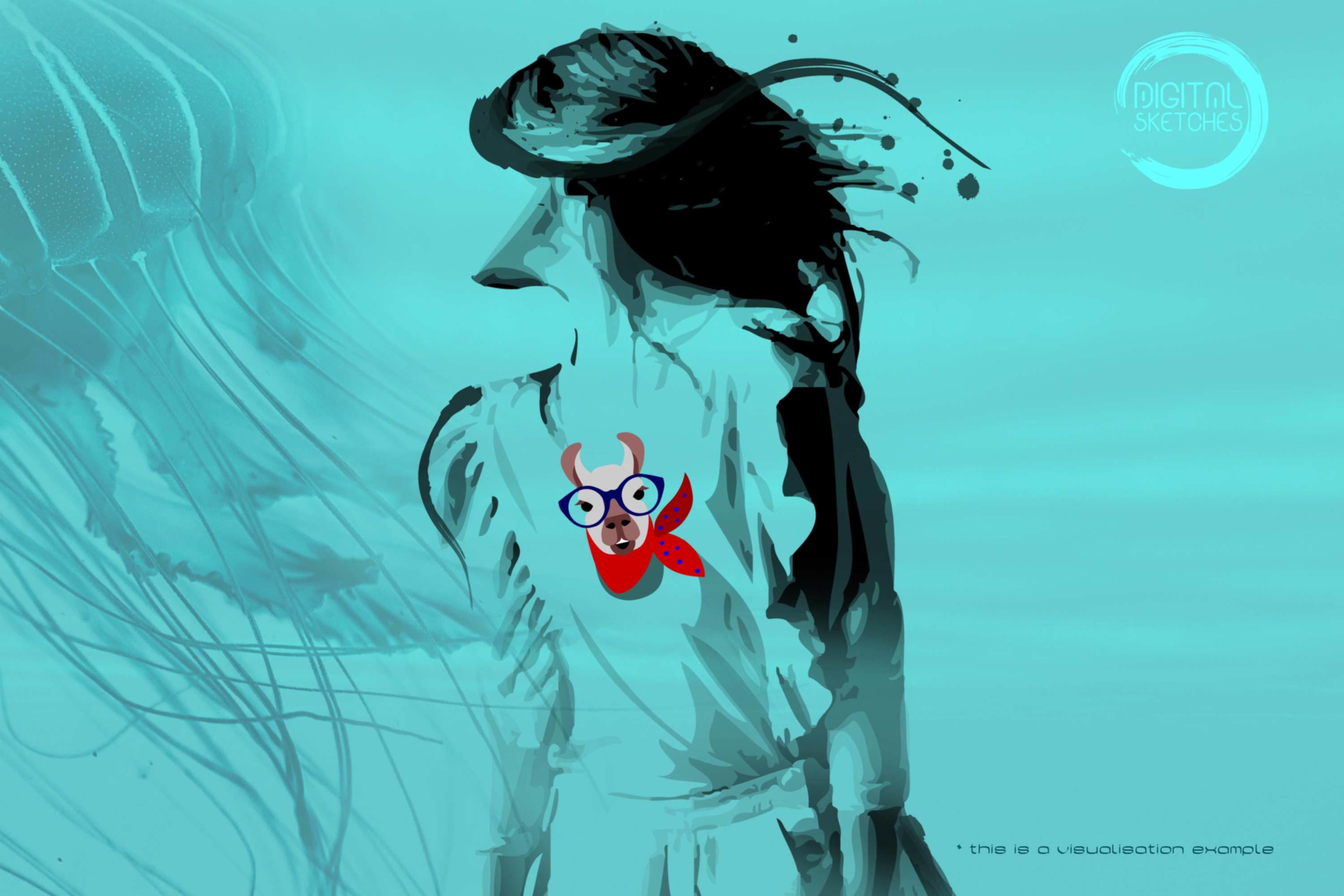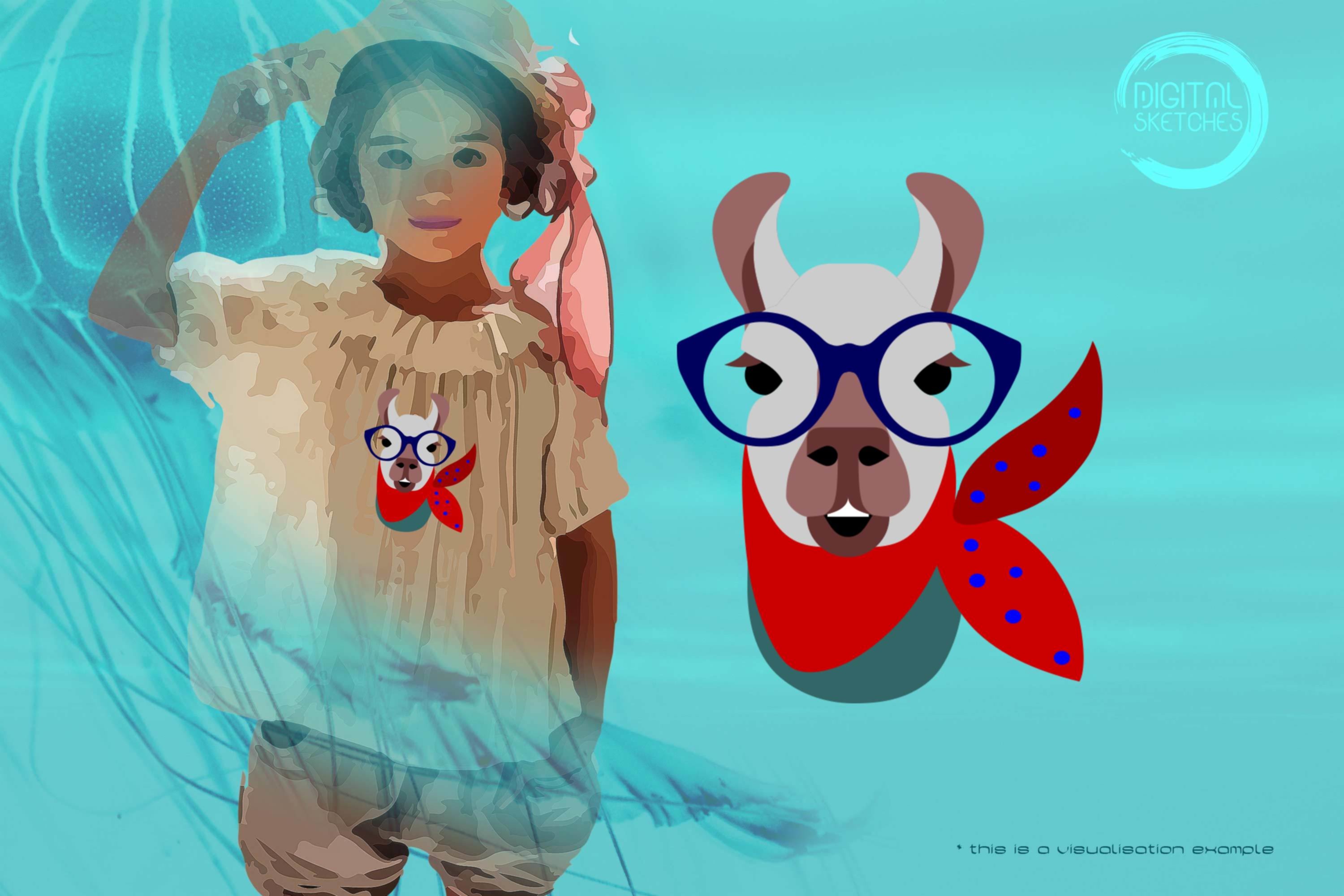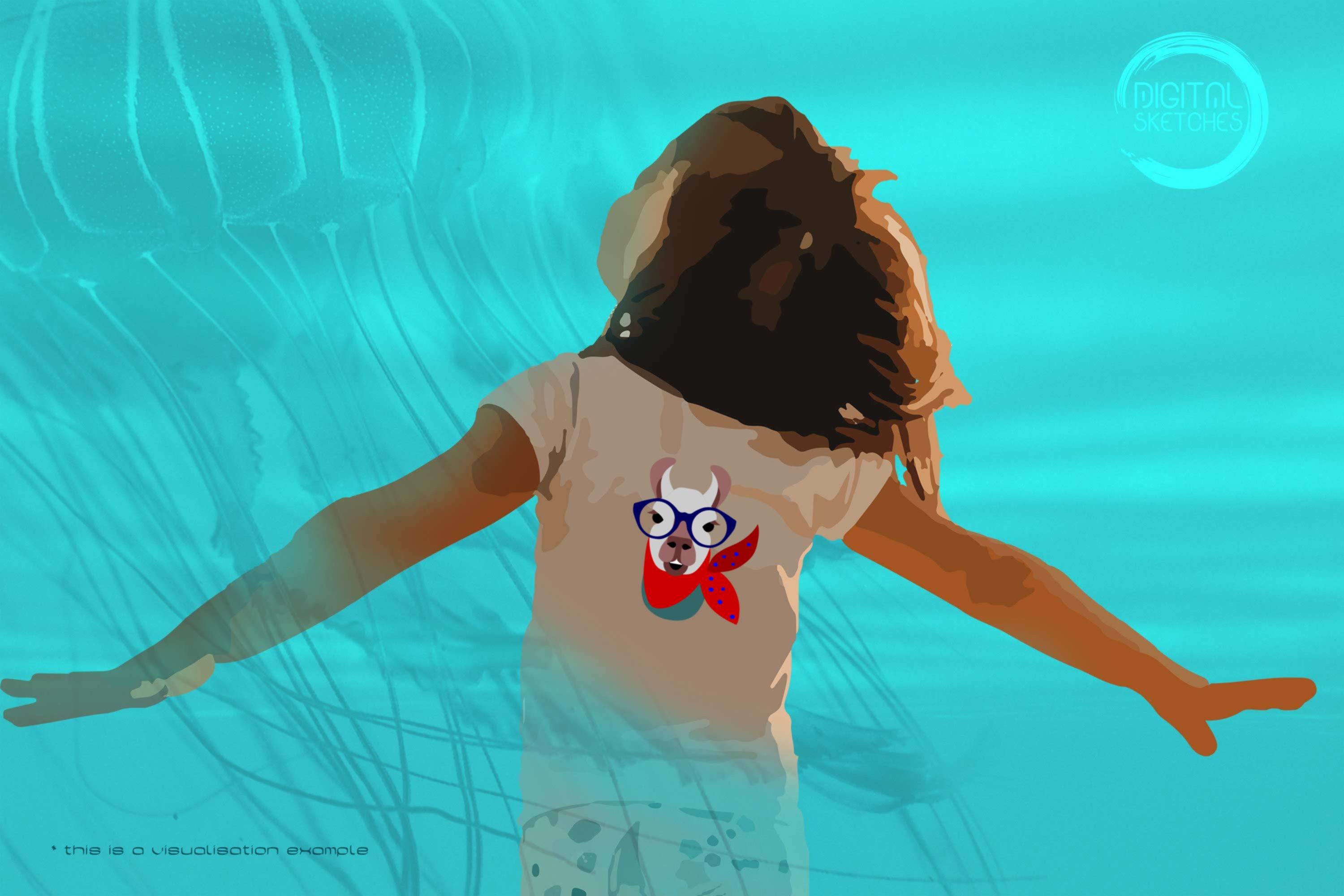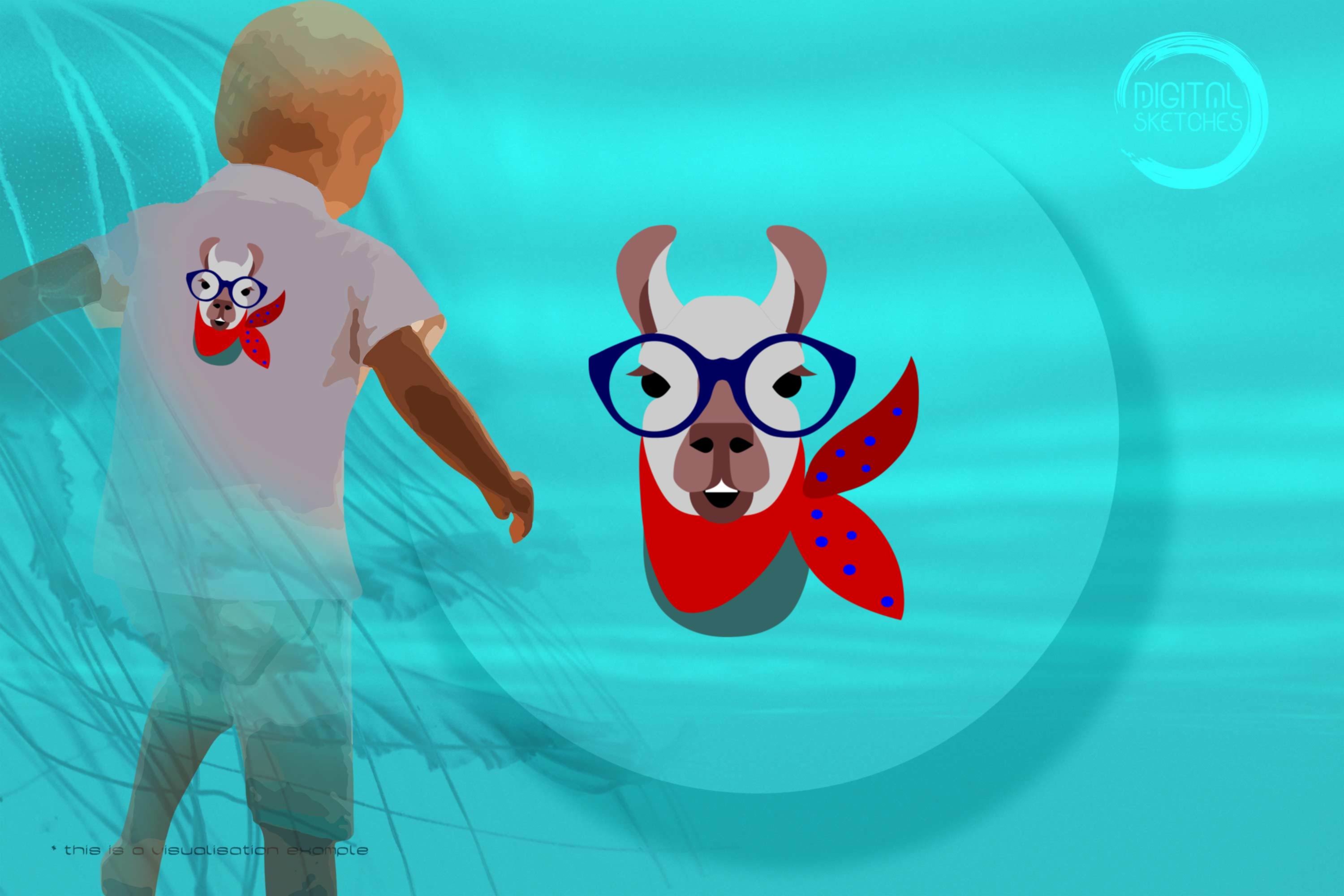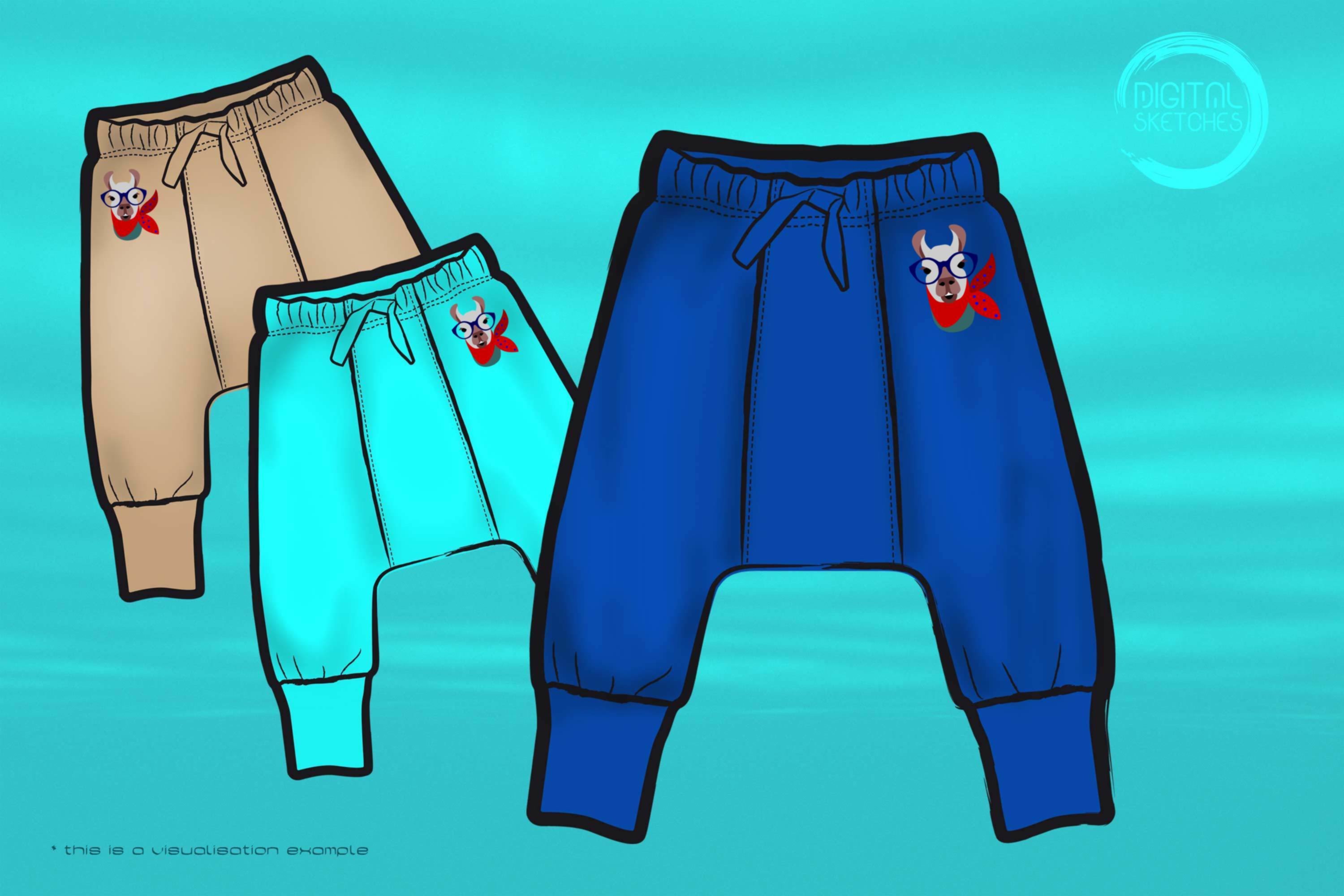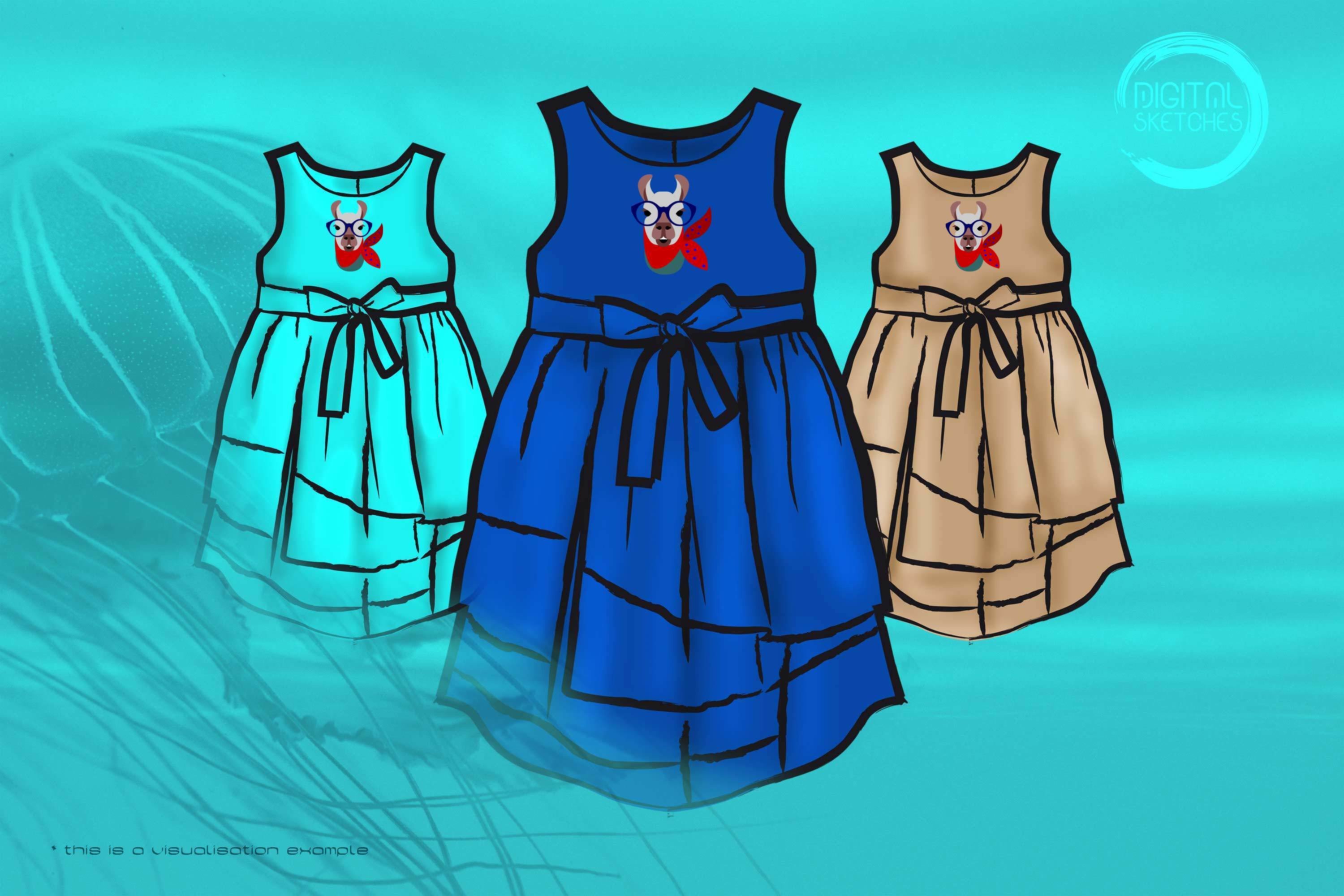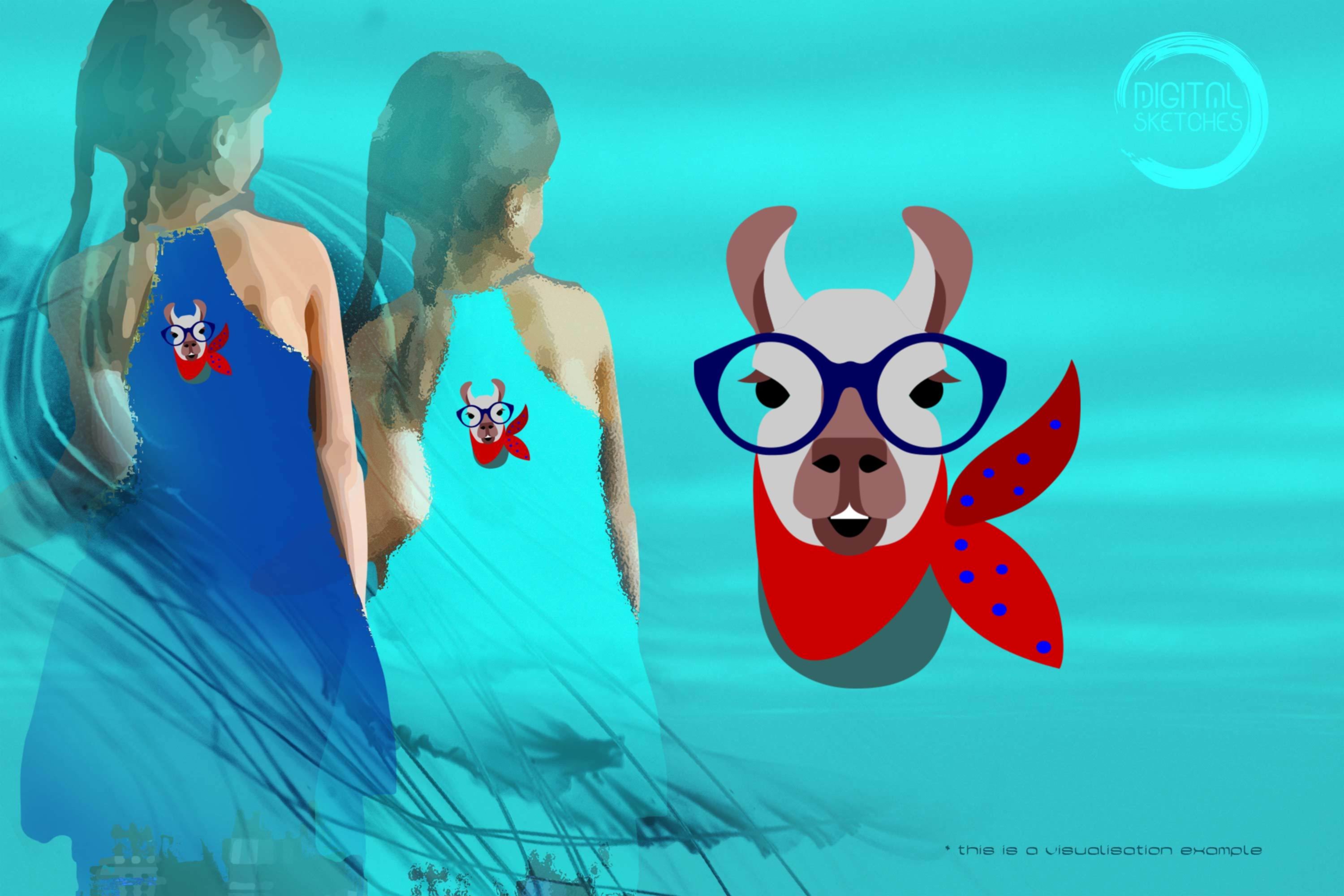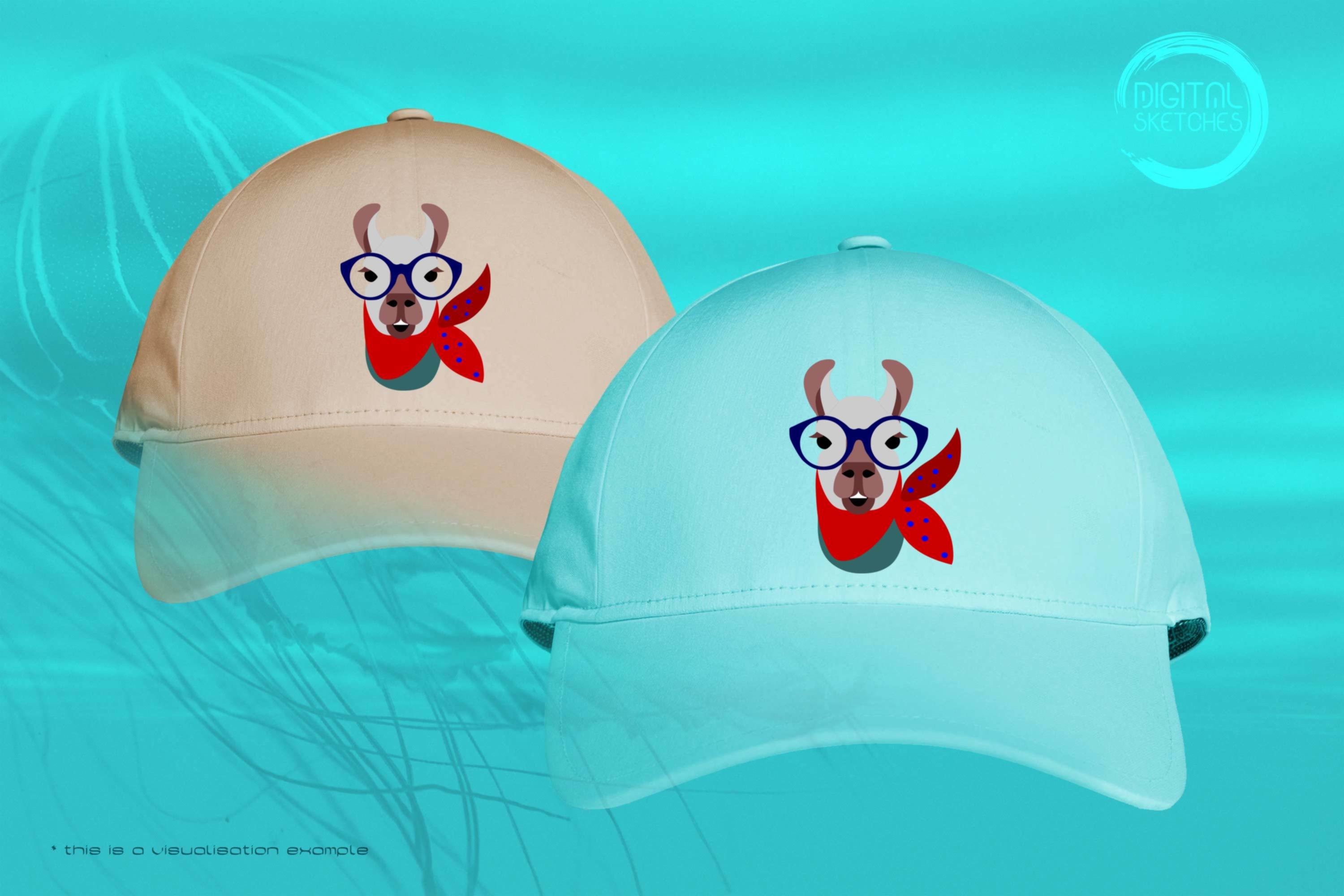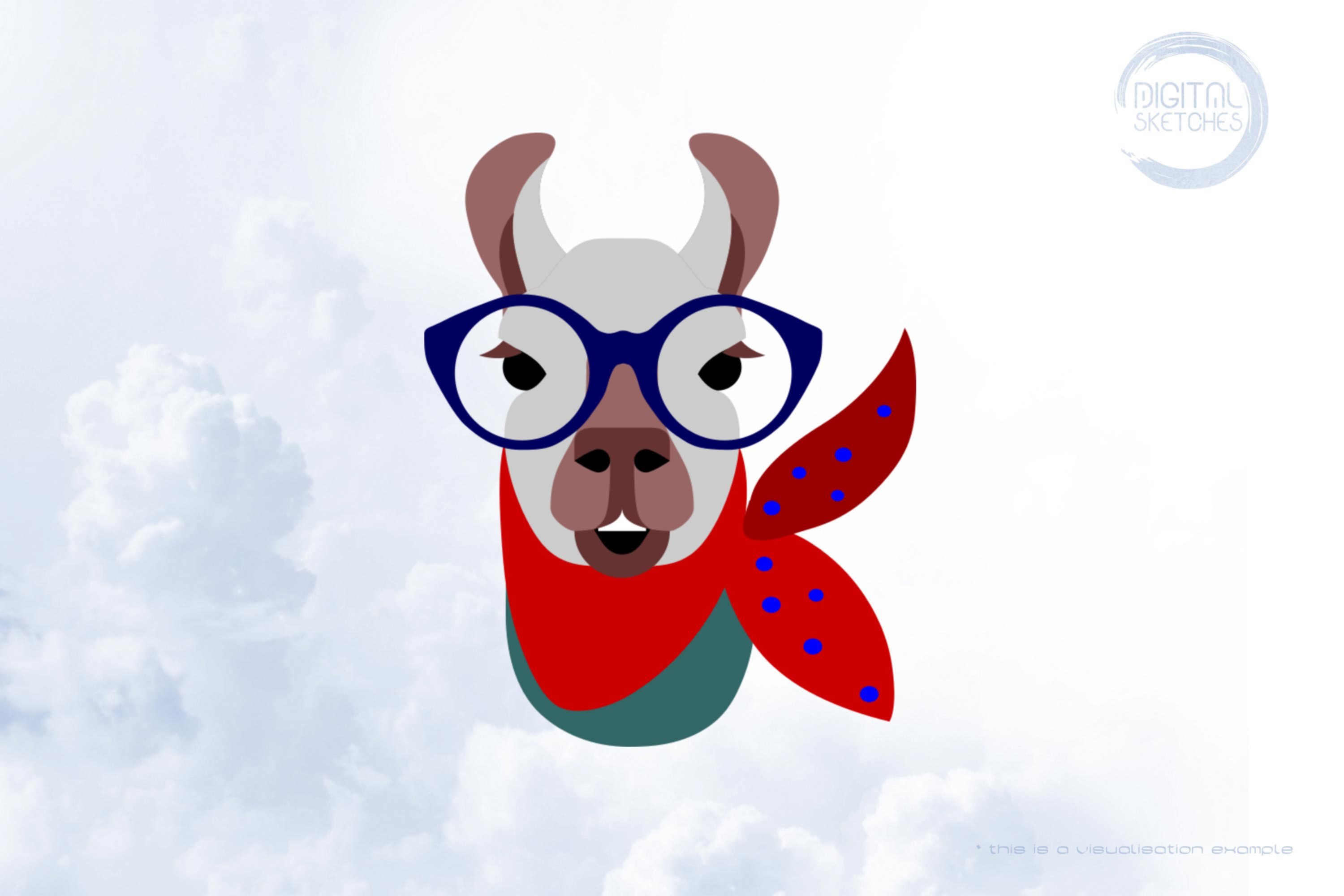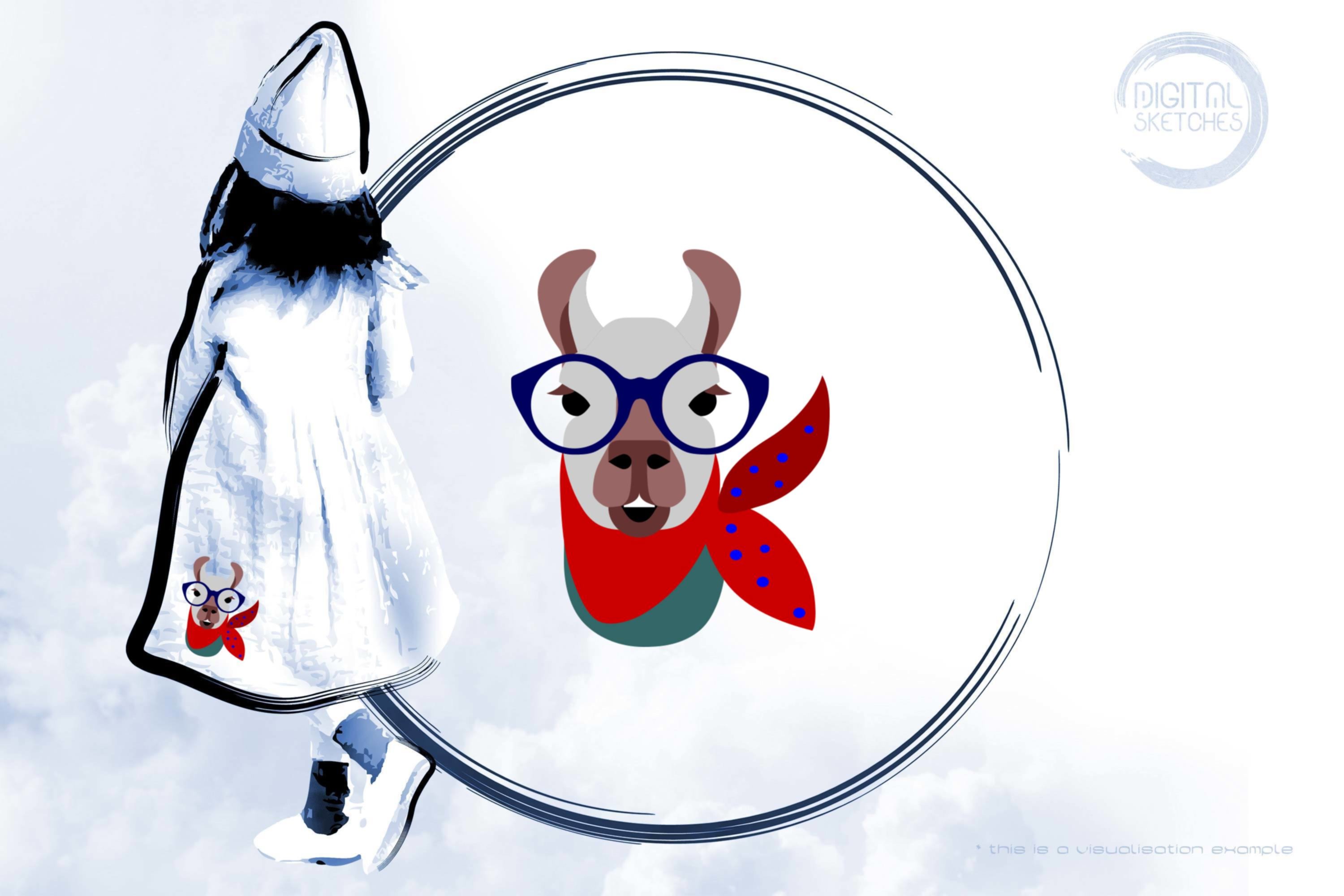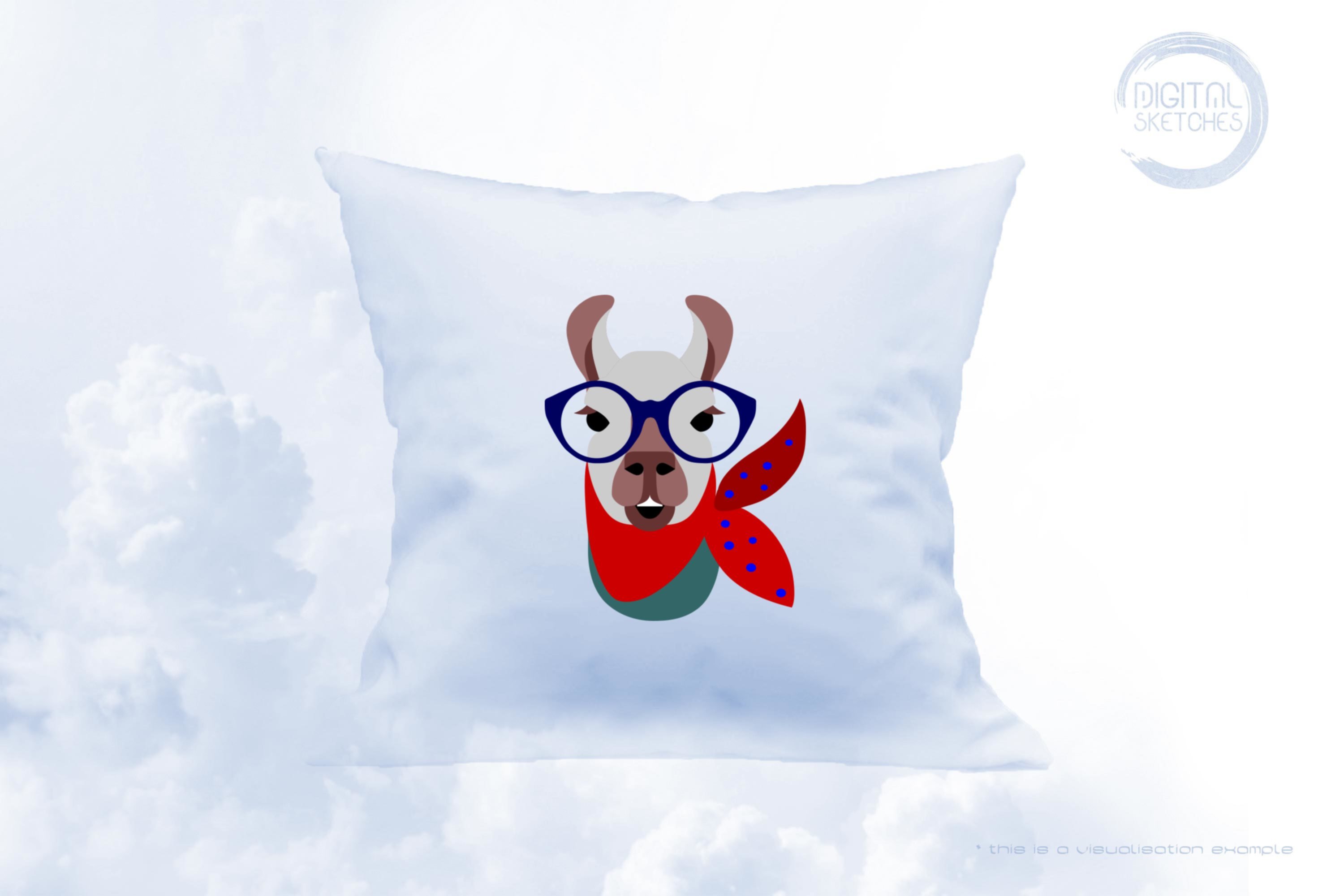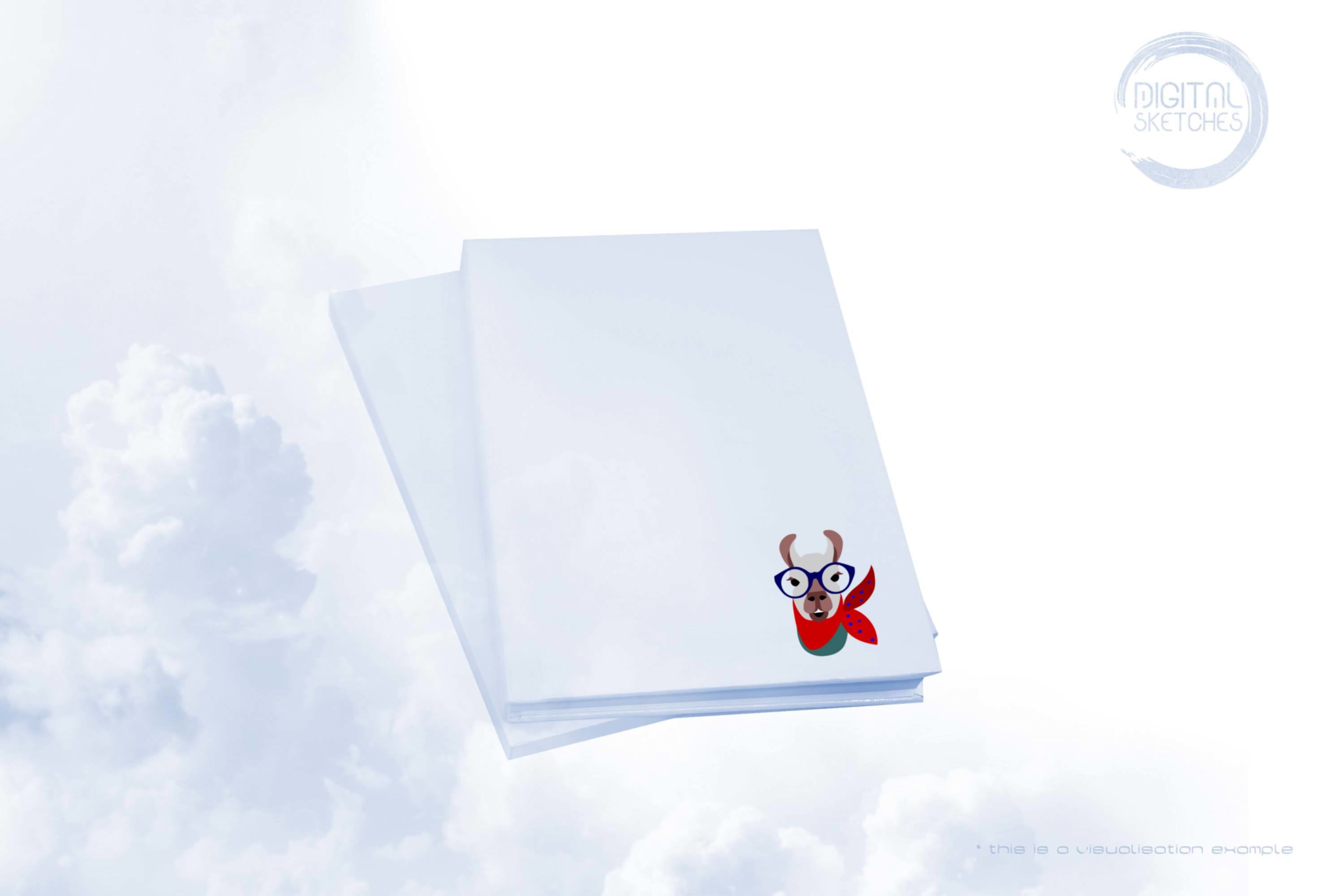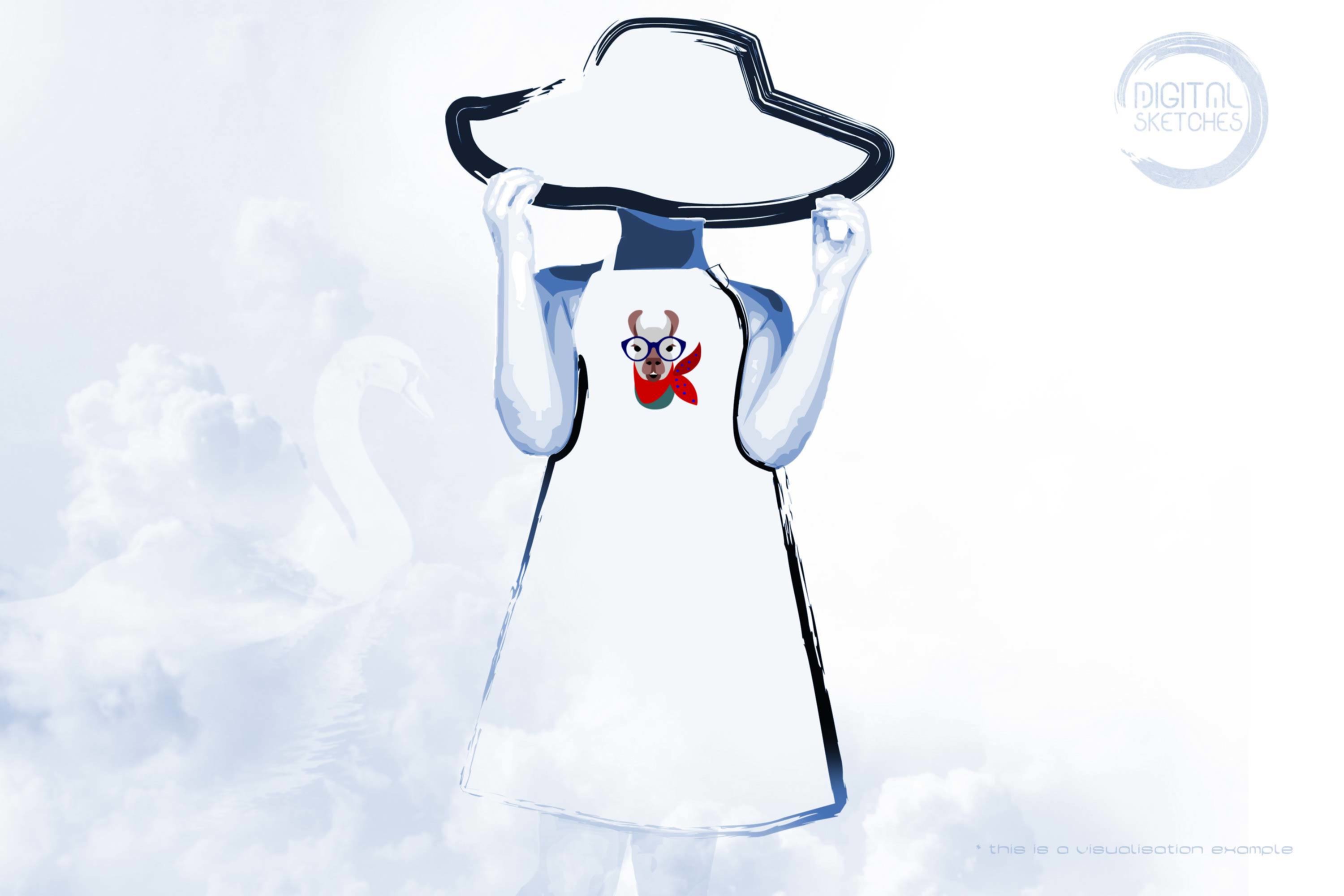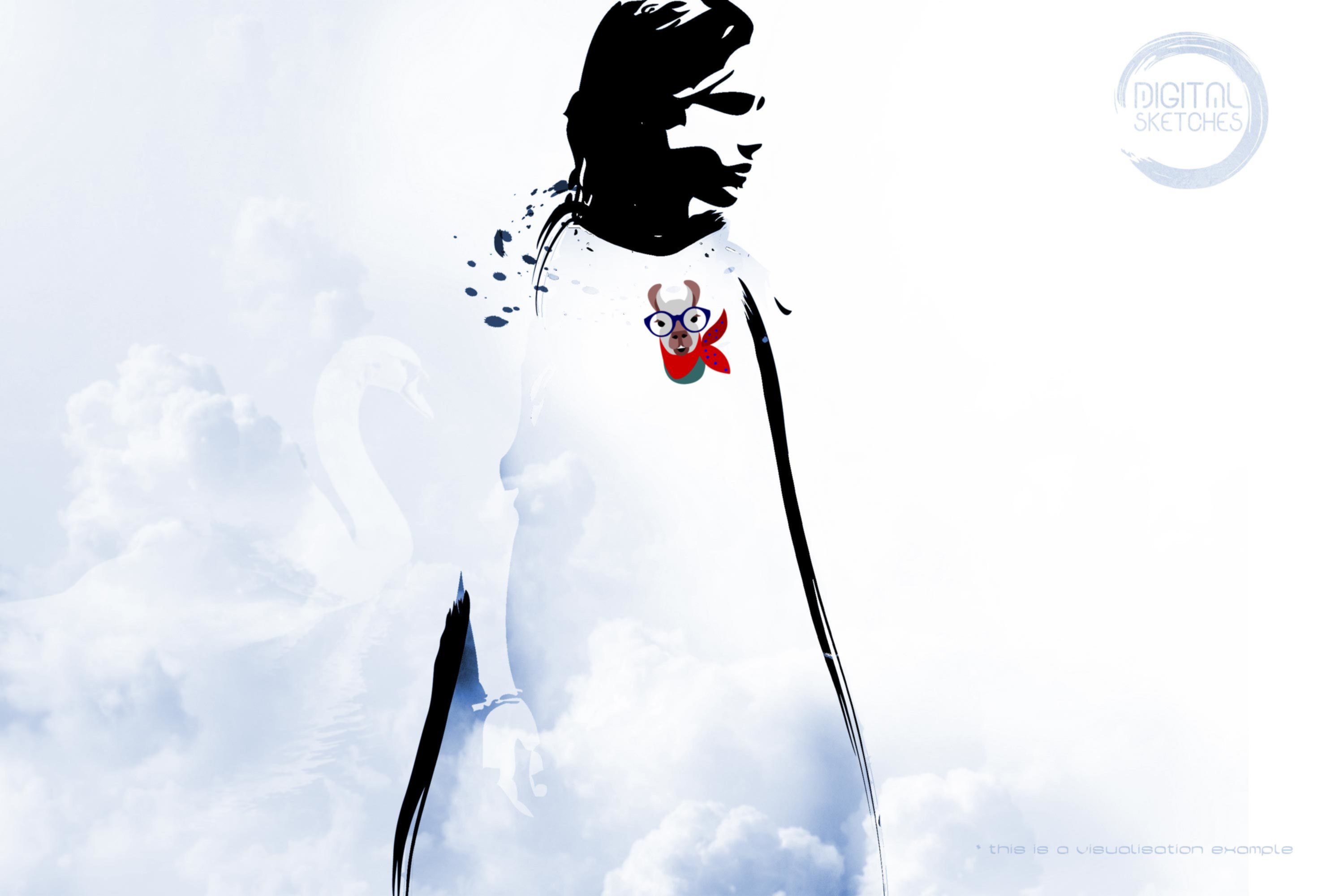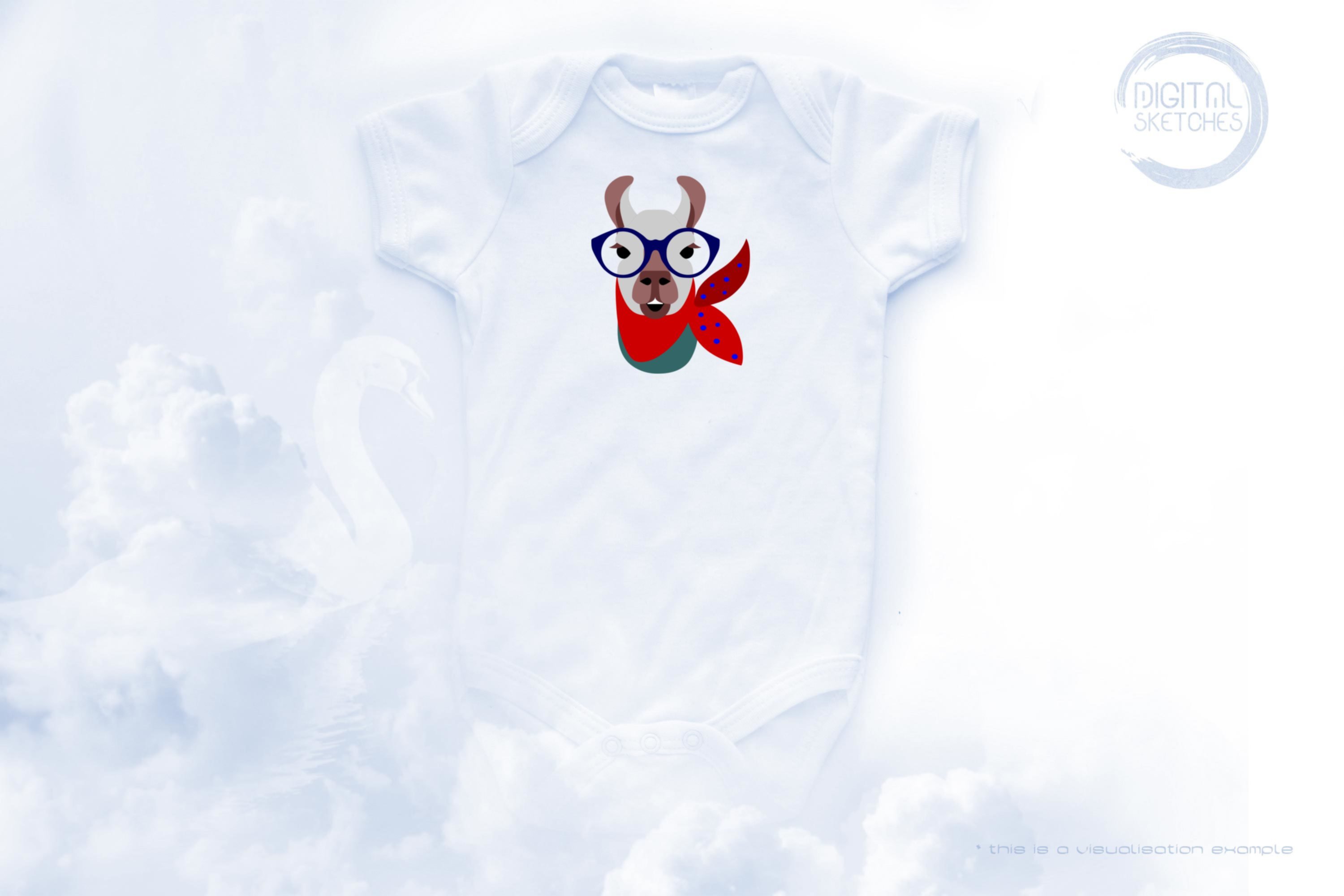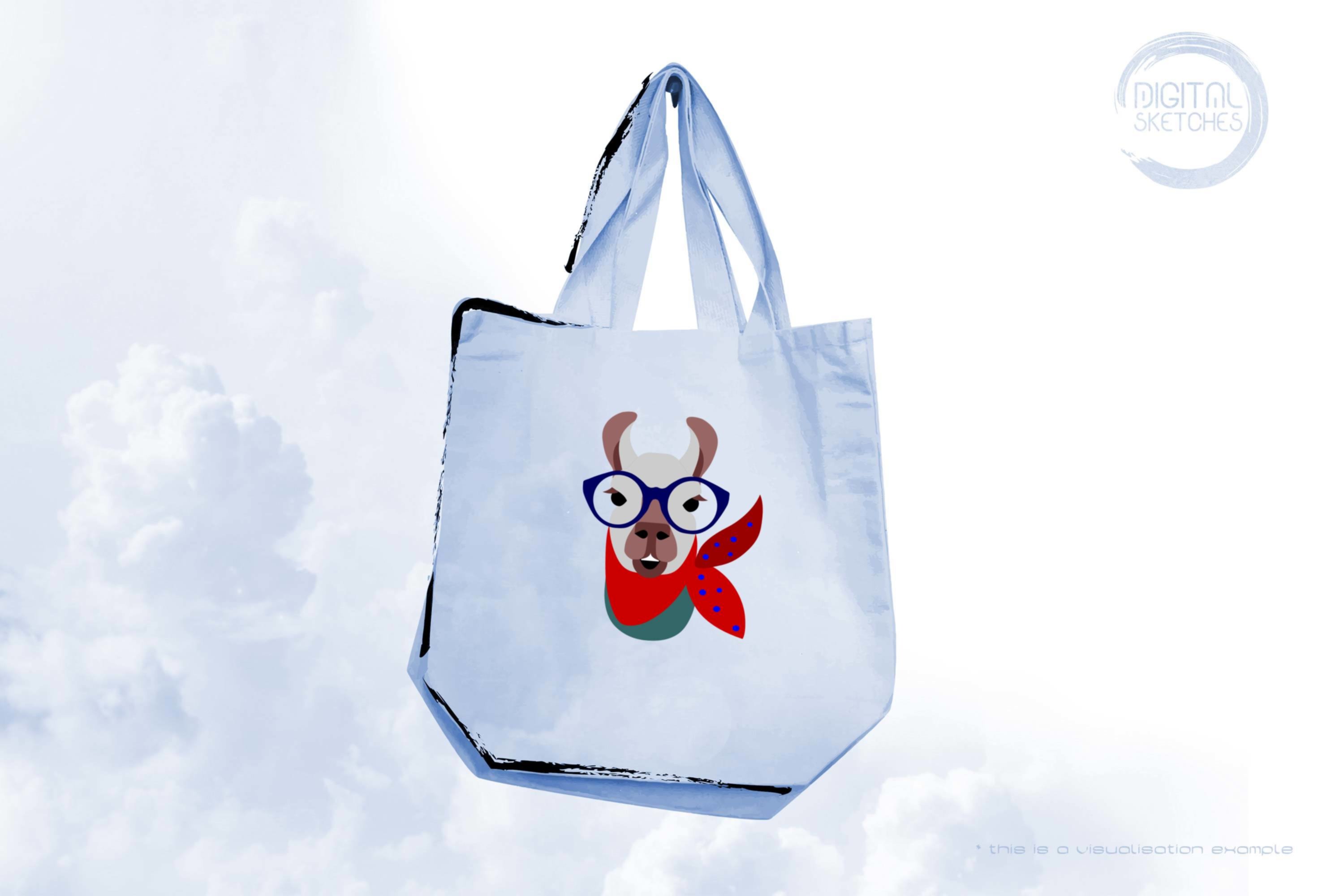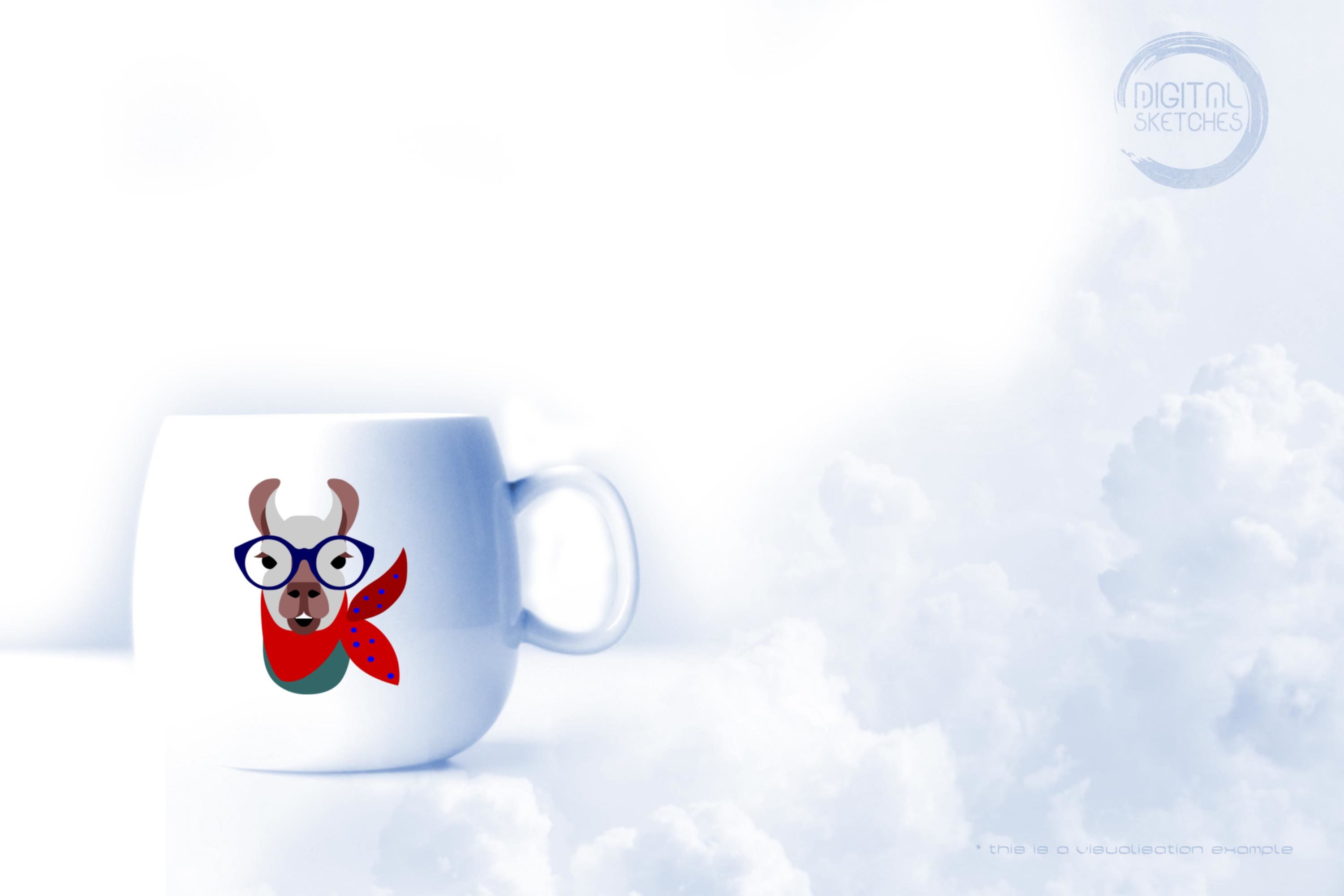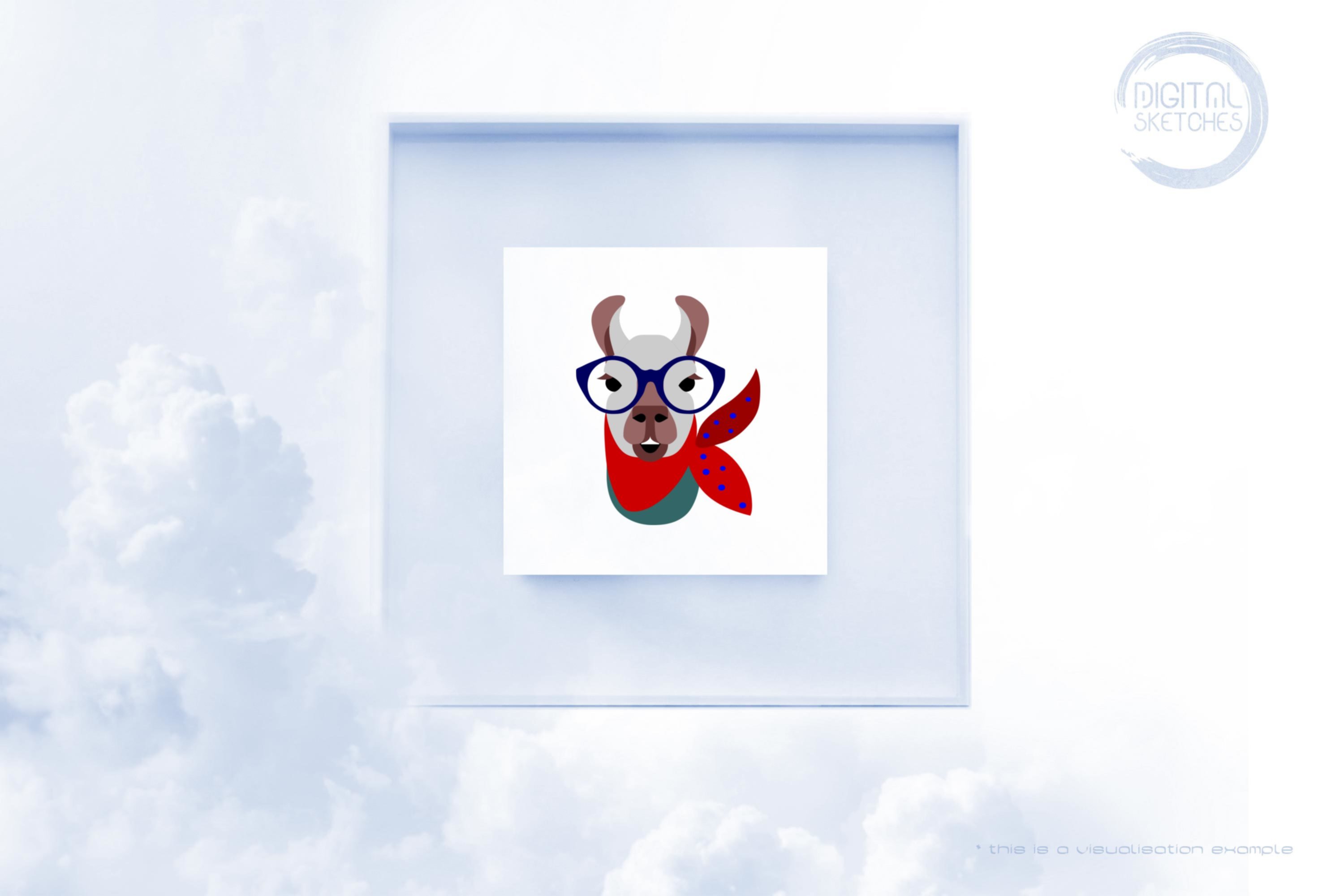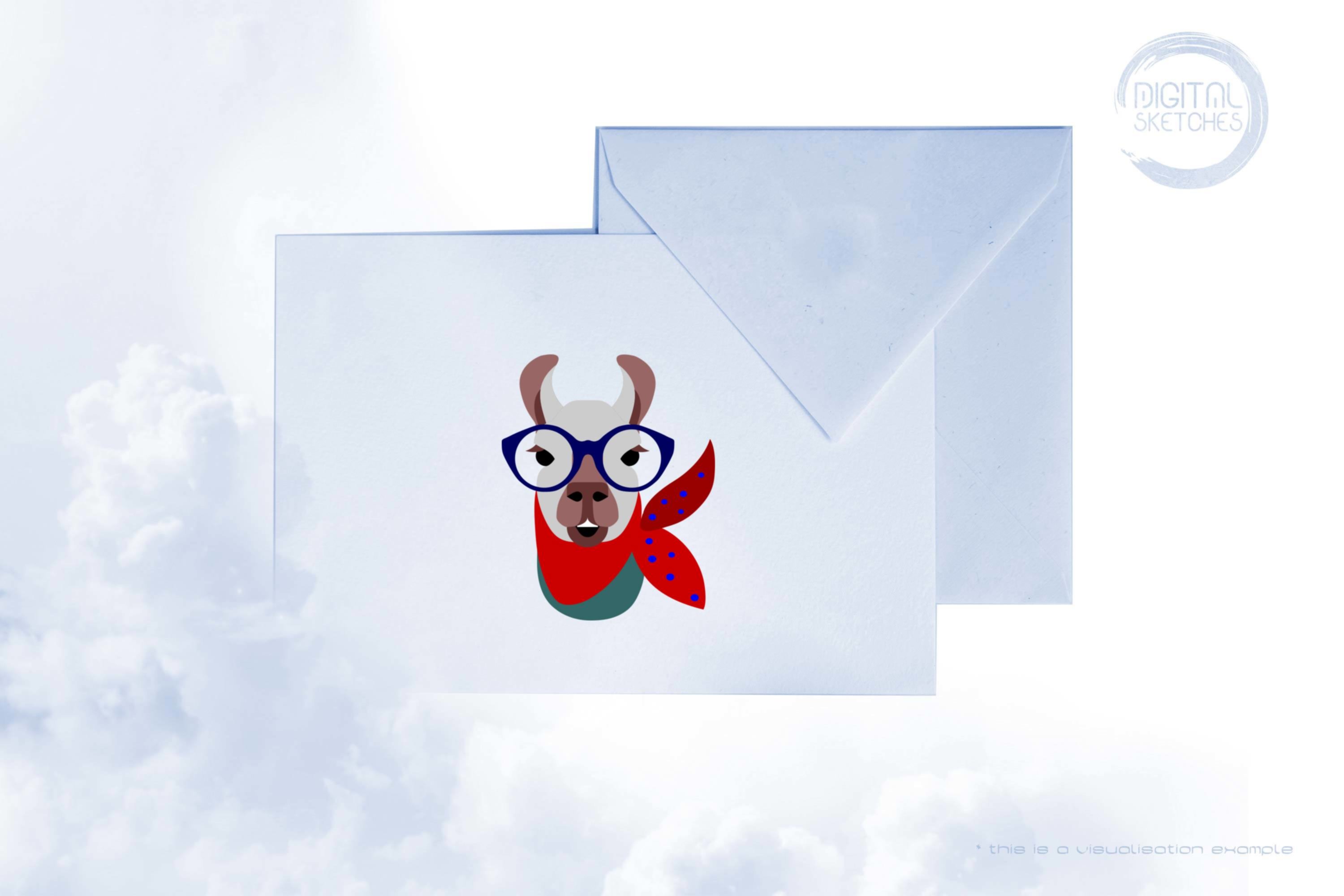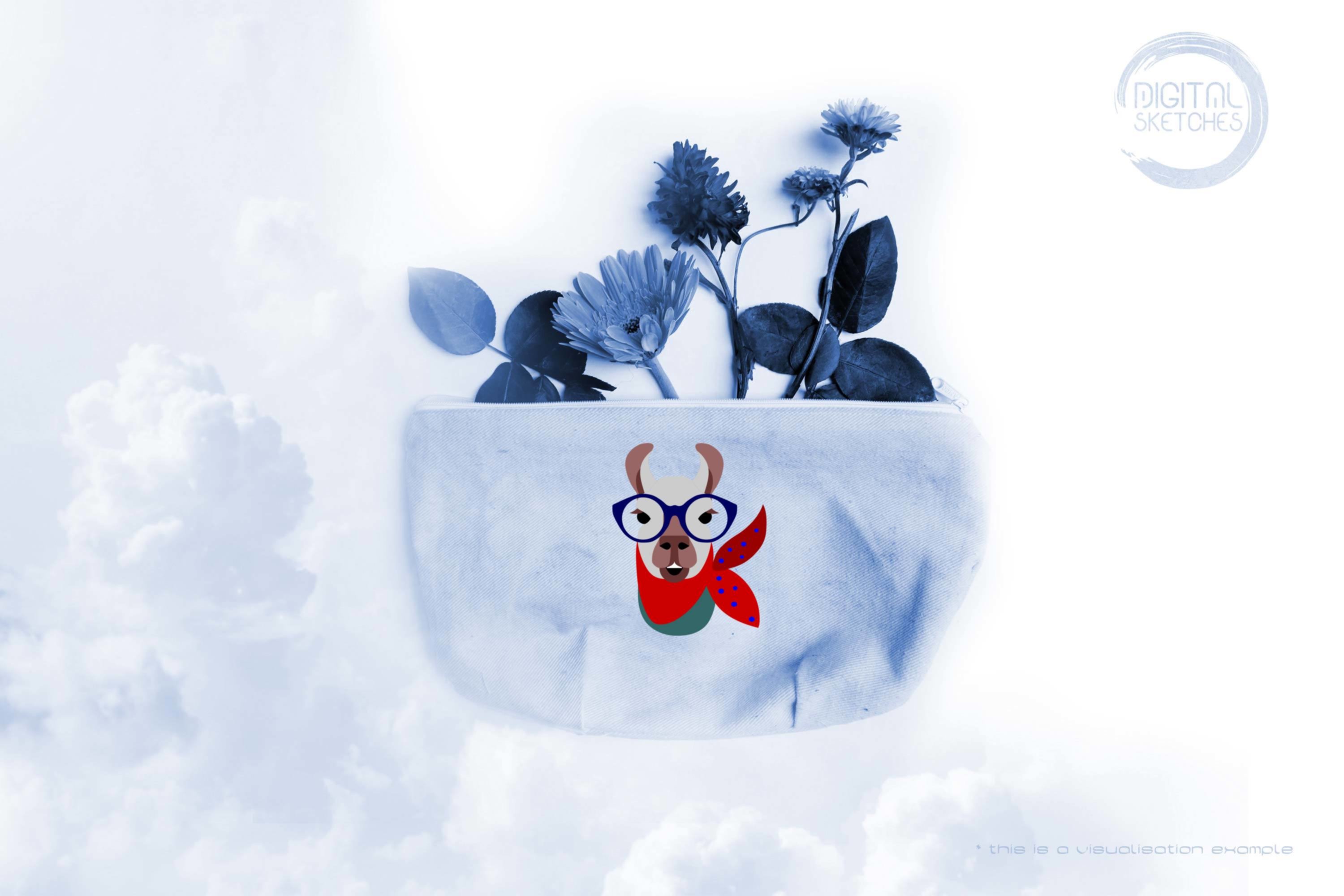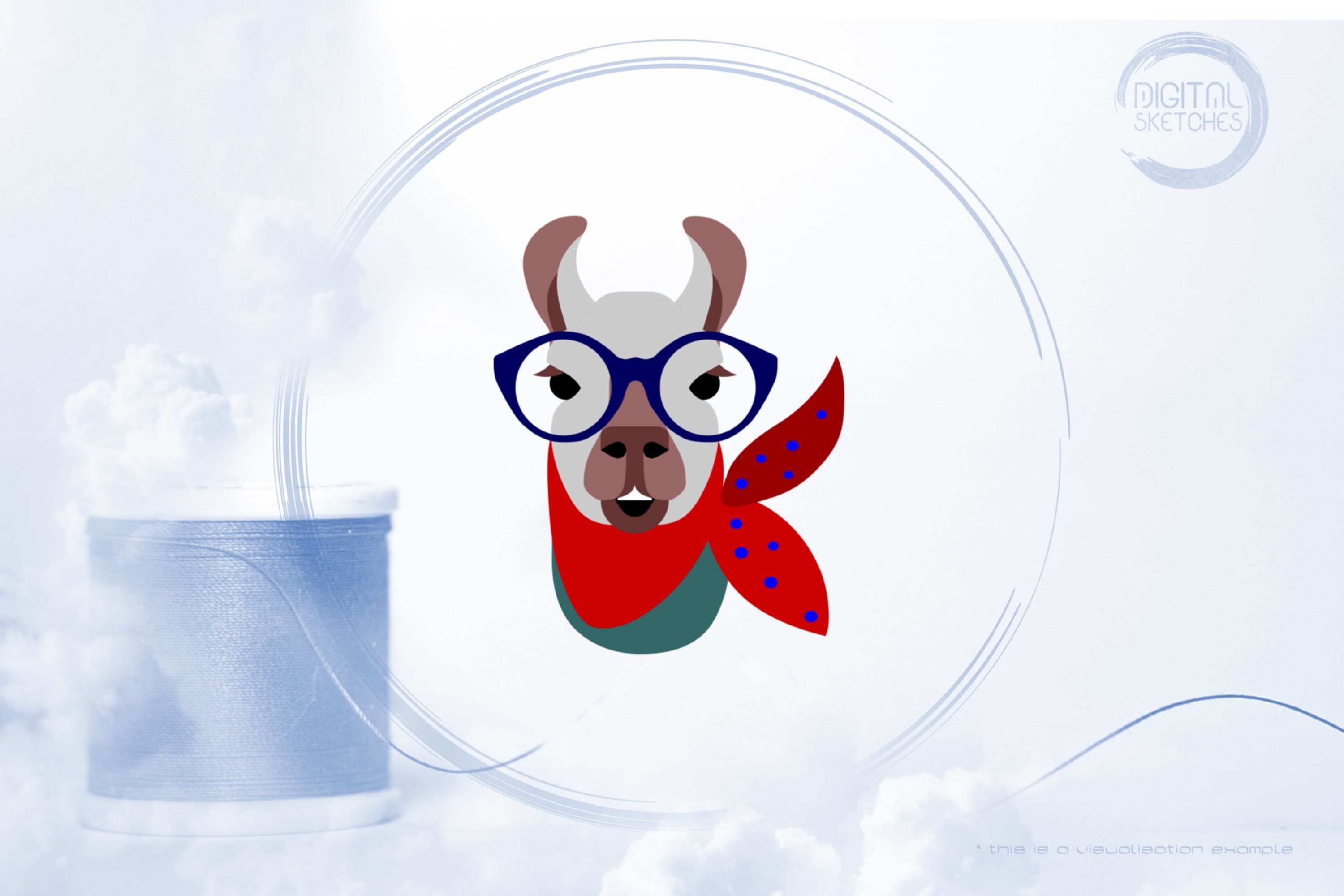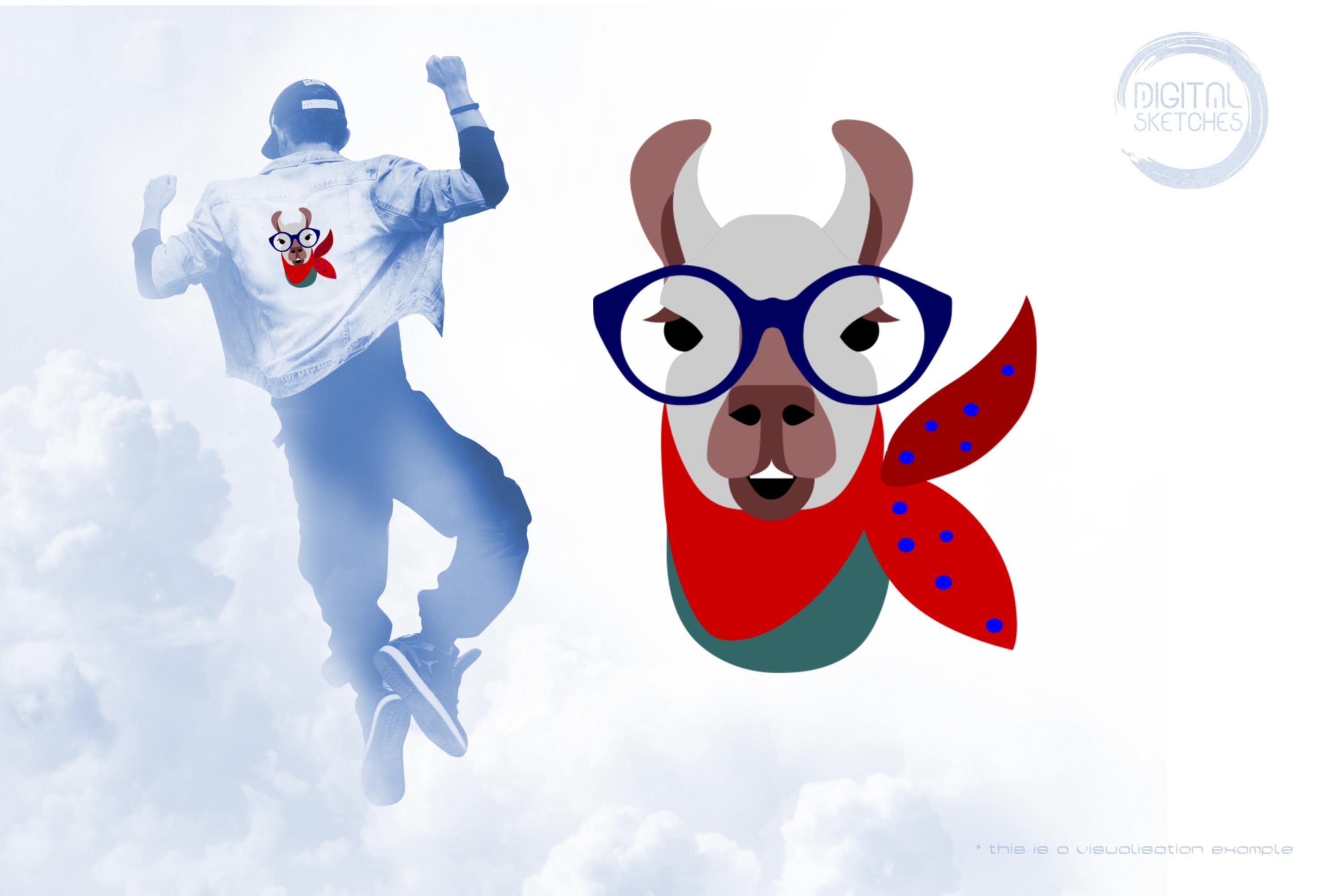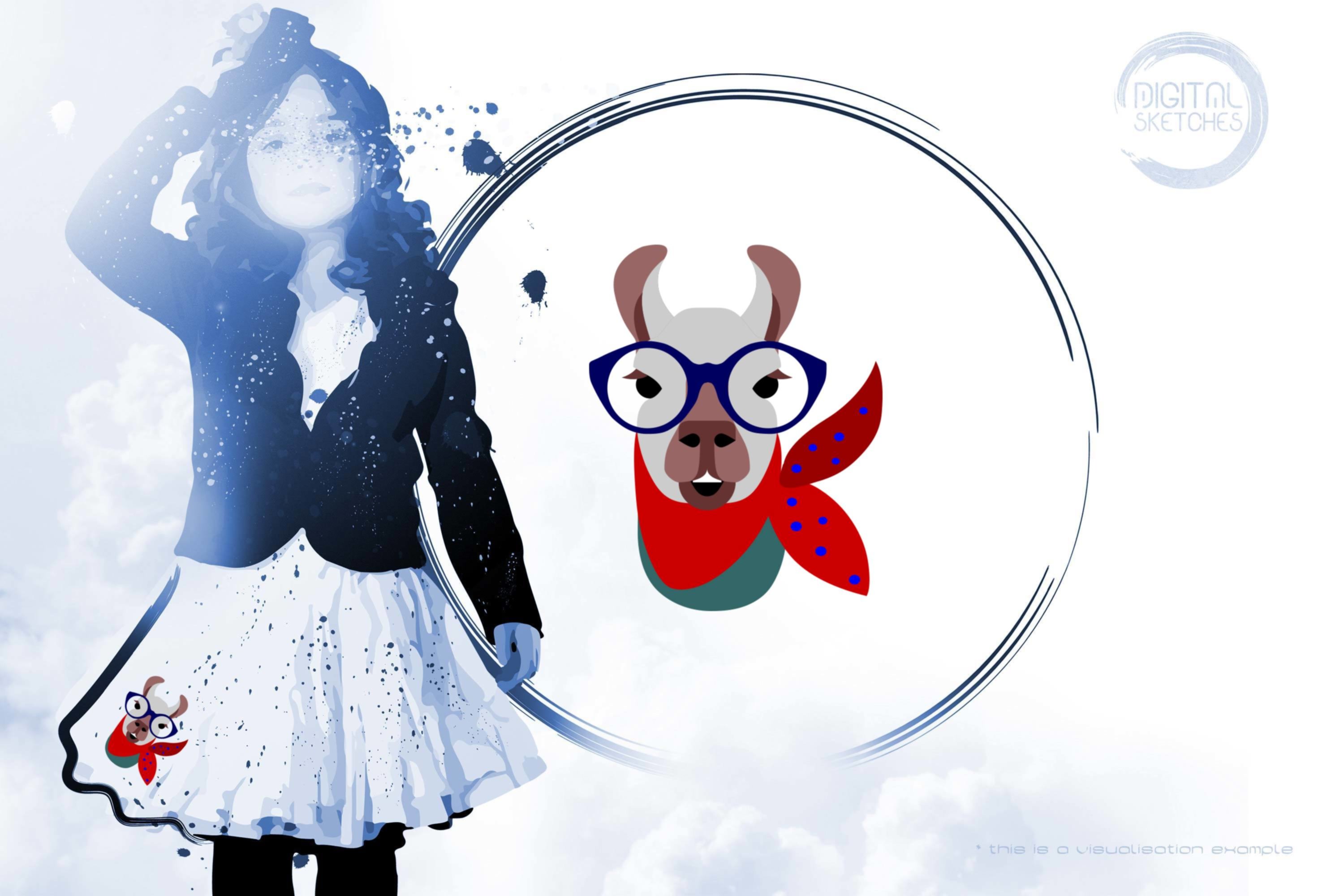 Llama With Glasses
Download the file to your local hard disk of your computer. Unzip the file to your local hard disk using a suitable program, e.g. : 7Zip.org You can then use the files from the unzipped folder.
This is a downloadable product

Unlimited access
US$3.49*
%
US$13.96*
(75% saved)
Product information "Llama With Glasses"
Llamas (llamas) are a genus of mammal that, together with the vicuña, form the genus group of New World camels (Lamini) within the camel family (Camelidae). Llamas occur naturally only in South America. New World camels differ externally from Old World camels by the absence of a hump and smaller size.

The animals of the llama genus reach a head-torso length of 120 to 220 centimeters and a weight of 55 to 150 kilograms. Traditionally, the genus of llamas is divided into two species: Guanaco (Lama guanicoe) and Llama (Lama glama). The guanaco represents the wild species of this genus, while the llama is the domesticated form, whose keeping and breeding began 4000 to 5000 years ago.

Previously, the alpaca represented another species, but this is no longer the case, as DNA studies showed that it is not descended from the llama, but from the vicuña. Since the four species of New World camels can be interbred without restriction and the lineages have always intermingled, it is probably difficult to determine the exact ancestry. The two domesticated forms are often counted as species of their own, but this can hardly be maintained if the modern concept of species is applied. Accordingly, more recent systematics combine all three representatives into a single species.



Product Number:
CS00682

Product Name:
hipster-llama

The following formats are included in the file you will receive: .AI .SVG .DXF .EPS .PNG
Hipster Llama With Glasses SVG Design, Lama CAD File, Guanaco SVG File For Cricut, Arts And Crafts, Camels Laser Cut FIles, Lamini Vinyl Cutter Images, Cricut File Format, Cuttable Designs, SVG Shirts Design, Silhouette Files, Vector Graphics, Clip Art