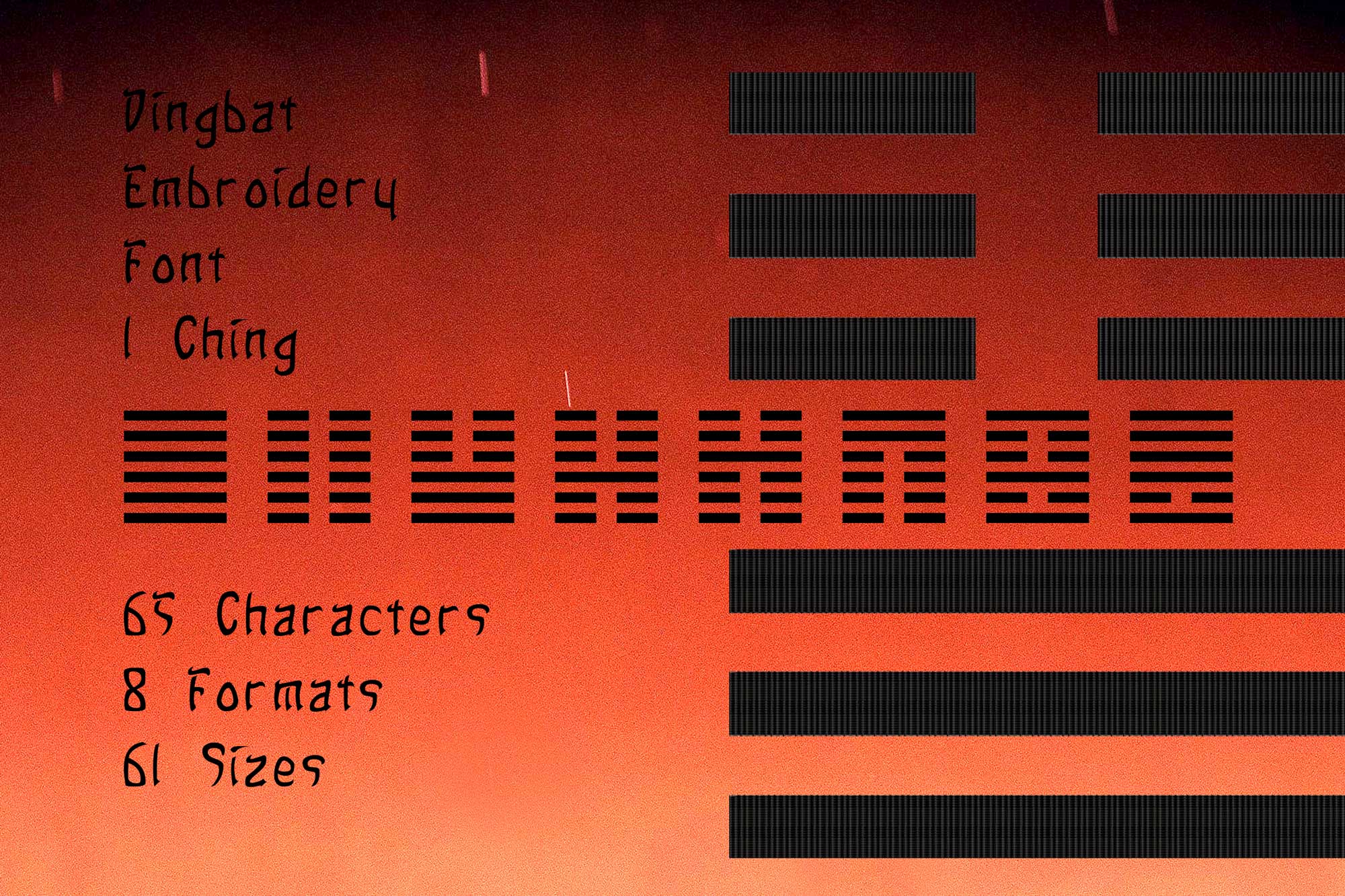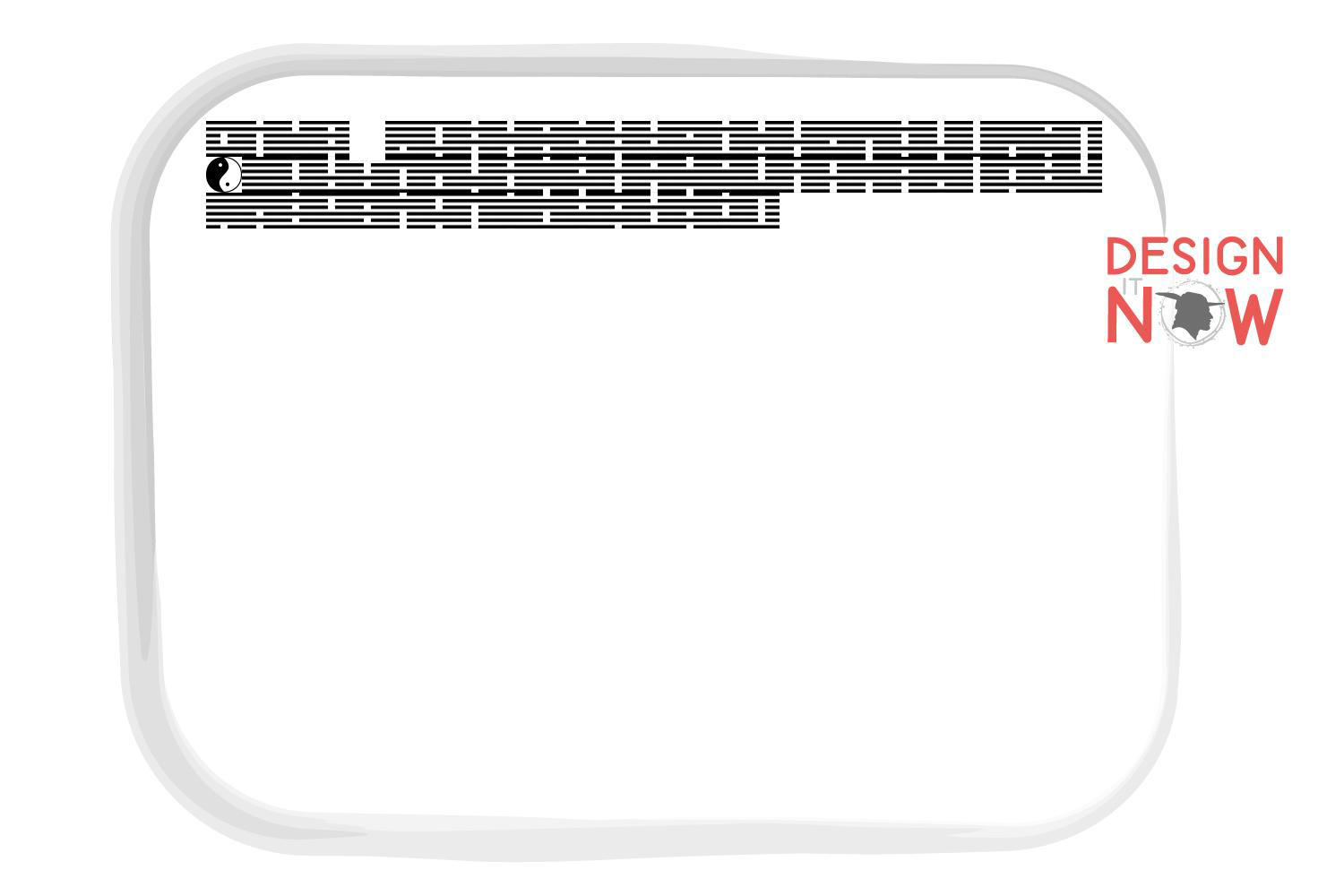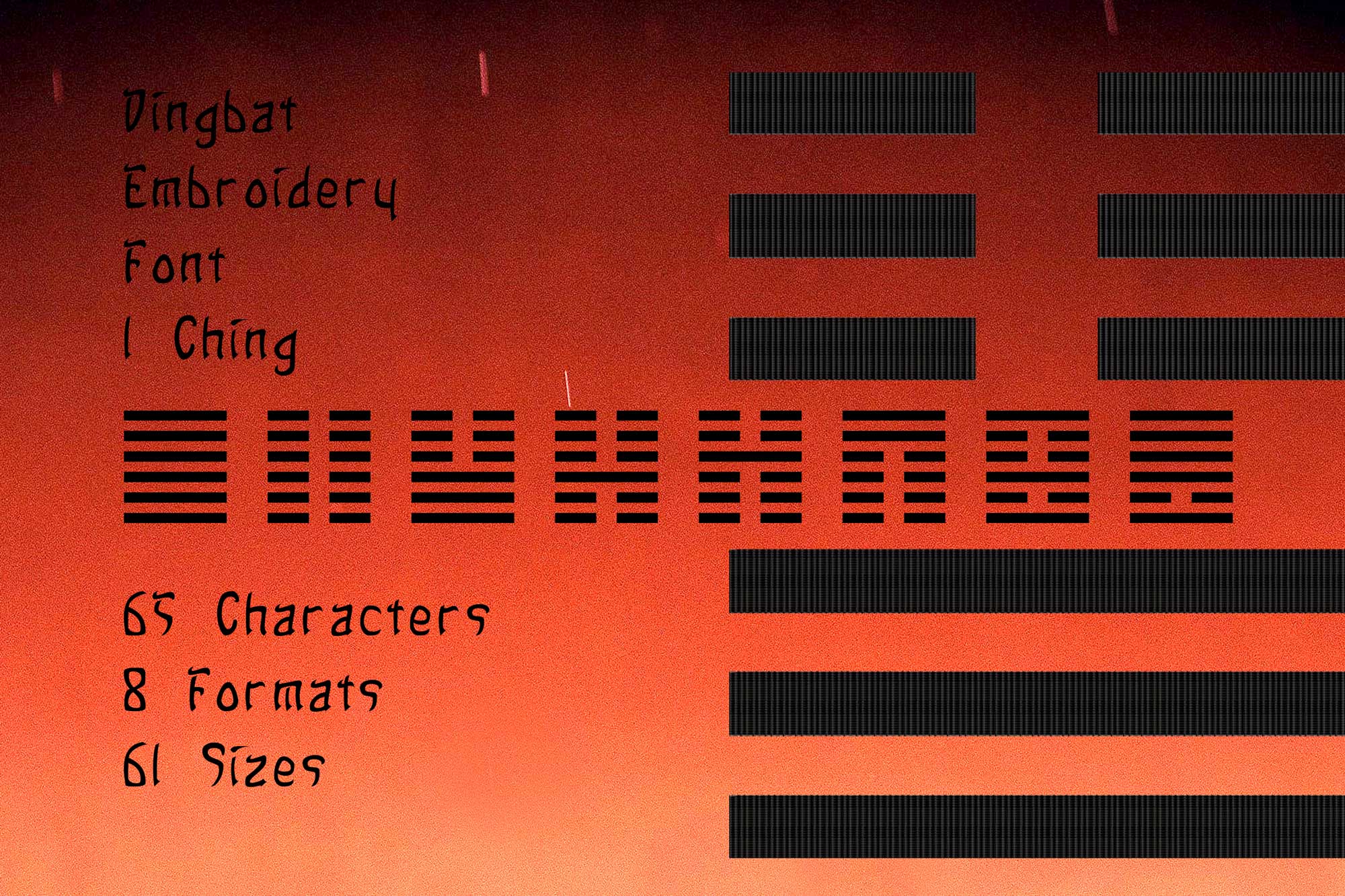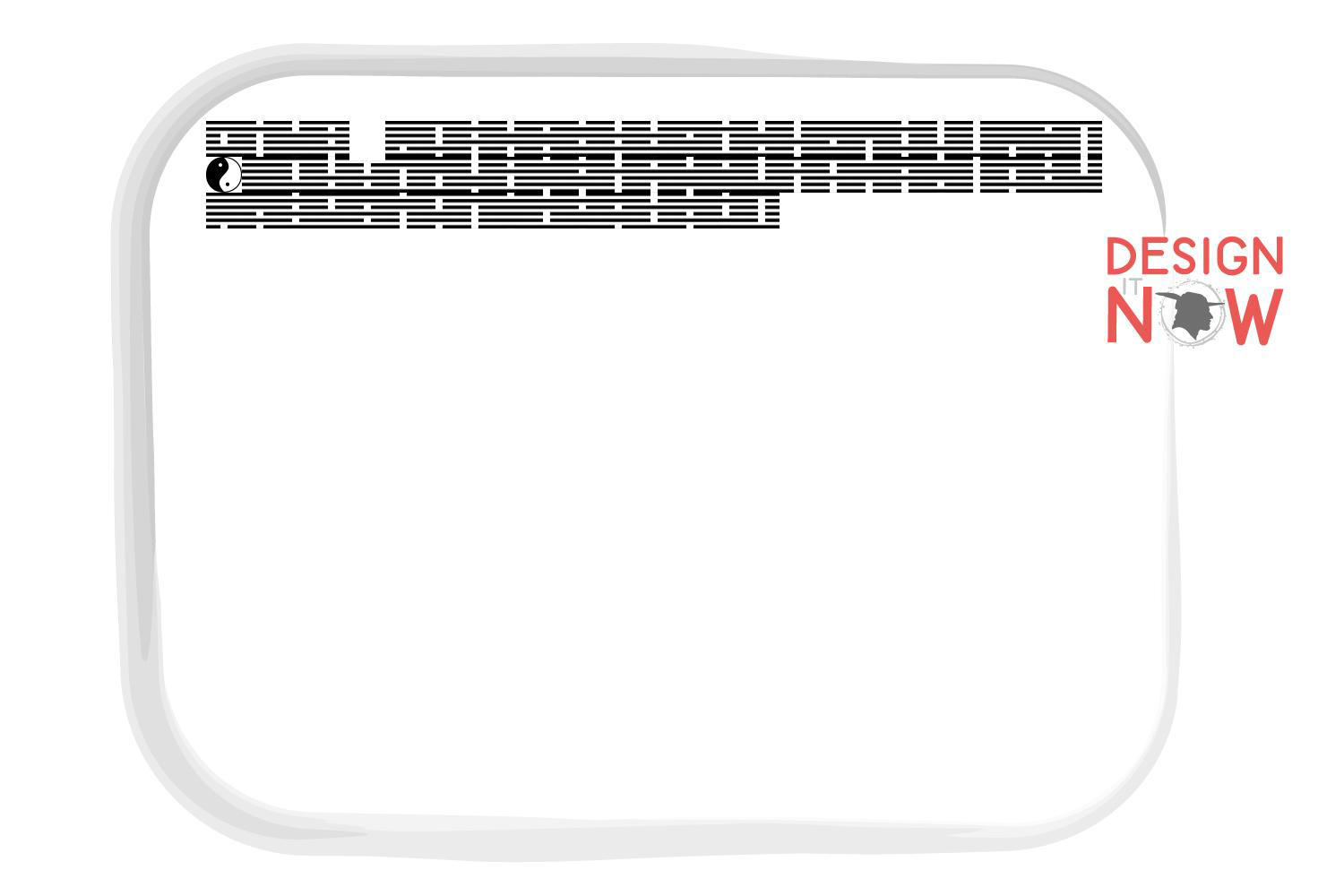 US$1.10*
%
US$4.40*
(75% saved)
Product information "I Ching Line Characters Dingbat Font "
The I Ching, historical transcription, today: Yijing (I-Ching - "Book of Changes or The Classic of Changes") is a collection of line characters and associated sayings. It is the oldest of the classical Chinese texts. Its legendary genesis is traditionally traced back to the 3rd millennium BC. The work is also commonly known in Chinese as Zhouyi ("Changes of Zhou").

Tradition holds that the principles of the I Ching can be traced back to the "called one" (sheng ren), i.e. the ancestral deity, from the Fu Xi clan or the legendary first emperor Fu Xi (ca. 3rd millennium BC); he discovered the eight basic characters. Ji Chang, who later received the name King Wen (11th century BC), and his son Zhou are said to have provided the number of characters, which in the meantime had grown to 64, with instructions for action. Before the Zhou dynasty, there are said to have been other written traditions of the hexagrams besides the Zhou Yi, the Lian Shan Yi and the Gui Cang Yi, but these have been lost.

Since the discovery of the oracle bones of the Shang period (2nd millennium BC), researchers have assumed that the I Ching originated from this oracle practice. This reinterpretation already took place in China in the last years of the Qing period (end of the 19th century), but has only been noticed in Europe since around 1980.


A typeface is a set of characters designed in a specific font and realized according to the respective technical conditions. It is used for text creation and processing, typesetting and printing, and forms the basis of typography.

A typeface consists of individual characters, the glyphs: usually lowercase letters, uppercase letters, umlauts, accented characters, numerals, ligatures, punctuation marks, special characters and small caps. These are assembled manually, by machine or electronically to form words, lines and more complex orders. The scope of such a character set depends on the technology and the intended application radius of a typeface.

The functional efficiency of the characters of a typeface script requires, in the case of Western European alphabetic scripts, that they are arranged horizontally, in neighborhood with other characters of the inventory, according to a uniform rhythmic and stylistic principle. Only then can they be combined into a coherent, graphically balanced typeface.

Product Number:
F00170

Product Name:
I Ching

This design comes with the following sizes:
from 0.5" to 8" in steps of 0.125"

65 Characters

61 Sizes


8 Formats
The following formats are included in the file you will receive: .DST .EXP .JEF .PES .VP3 .XXX .PEC .U01
You MUST have an embroidery machine and the software needed to transfer it from your computer to the machine to use this file. This listing is for the machine file only - not a finished item.

I Ching Line Art Characters Machine Embroidery Font Design, Dingbat Font Embroidery Pattern, Font Design, Downloadable Fonts, Alphabet Design, Typography Design, Typeface, Letter Style, Unique Digital Supplies For Embroidery Machines