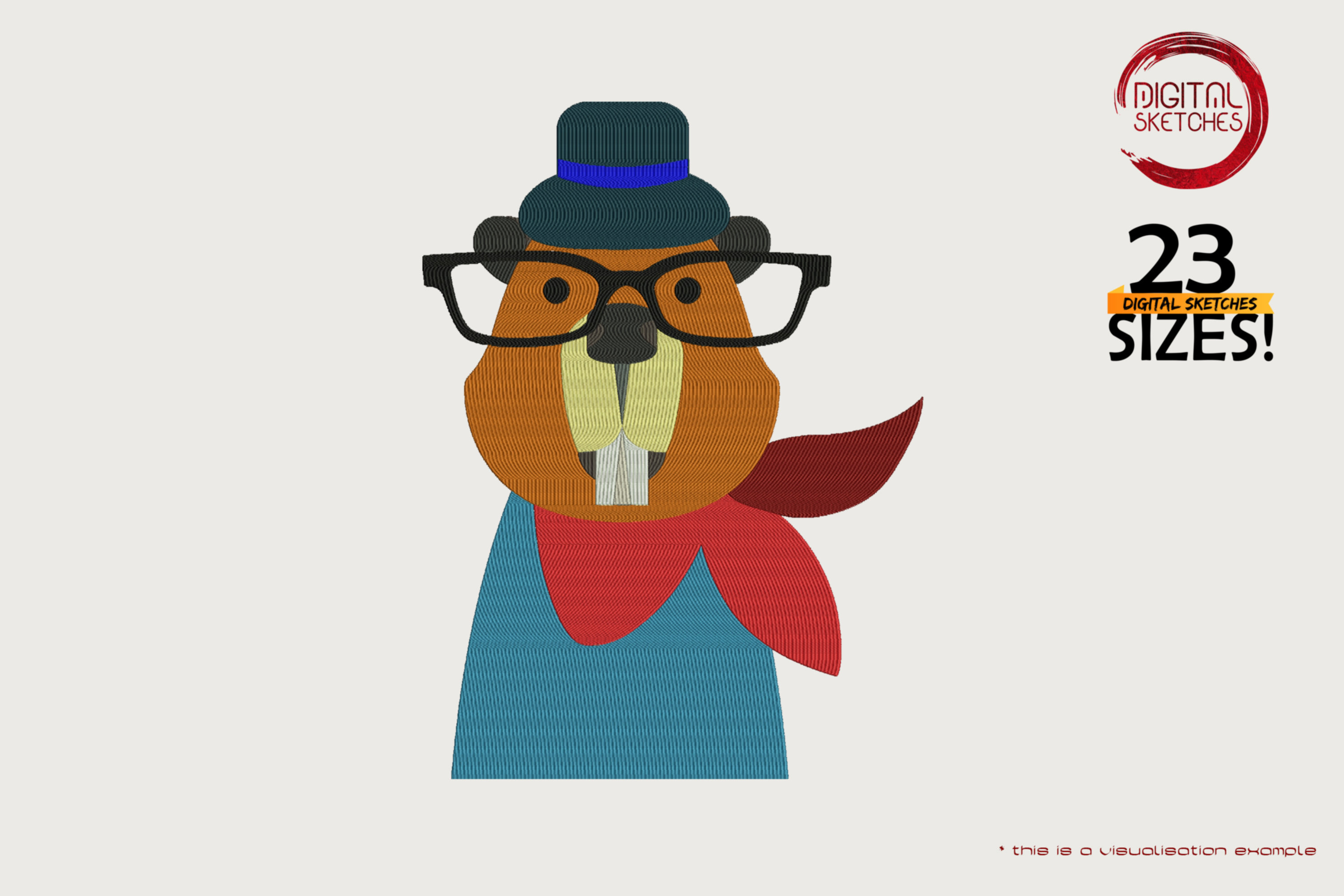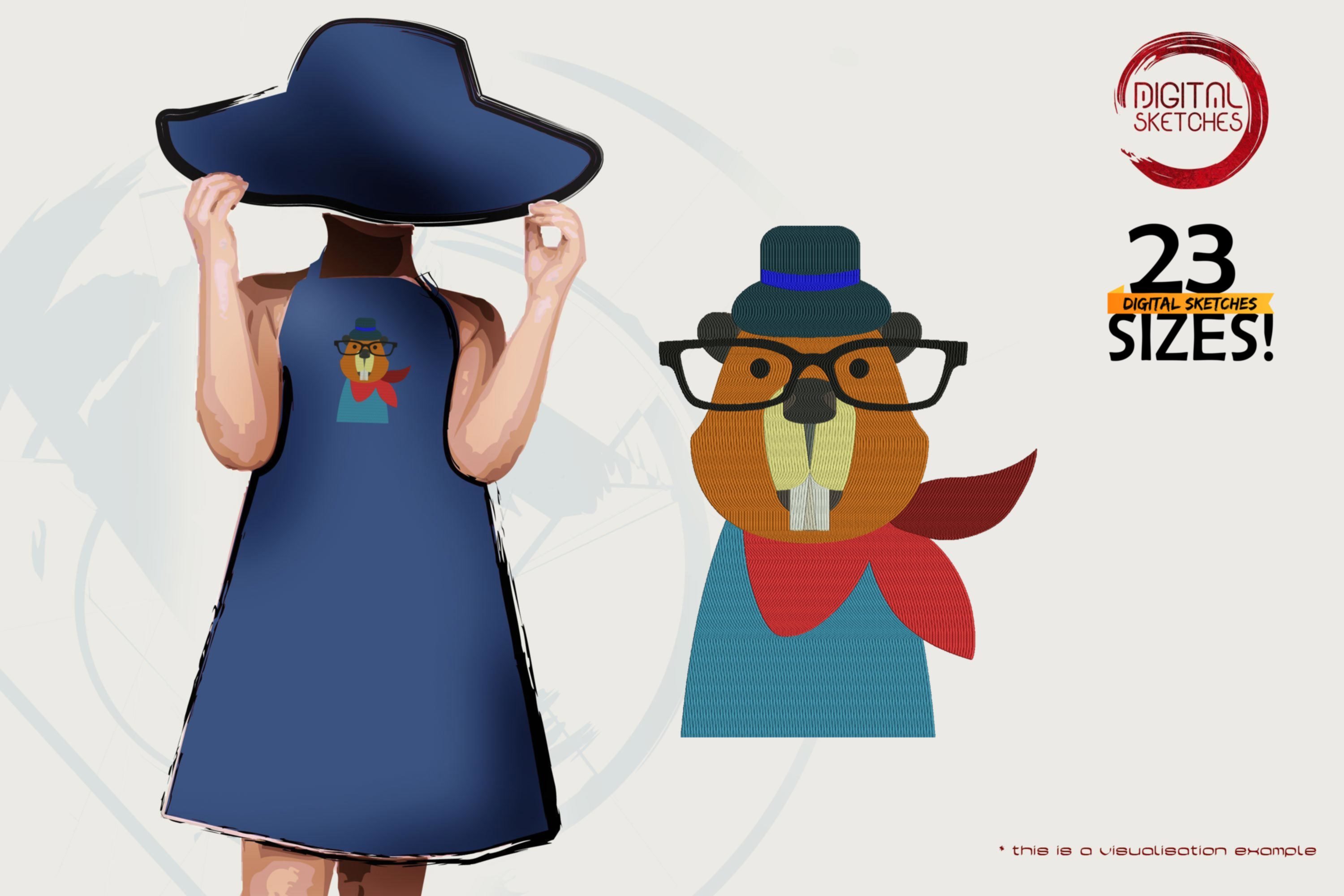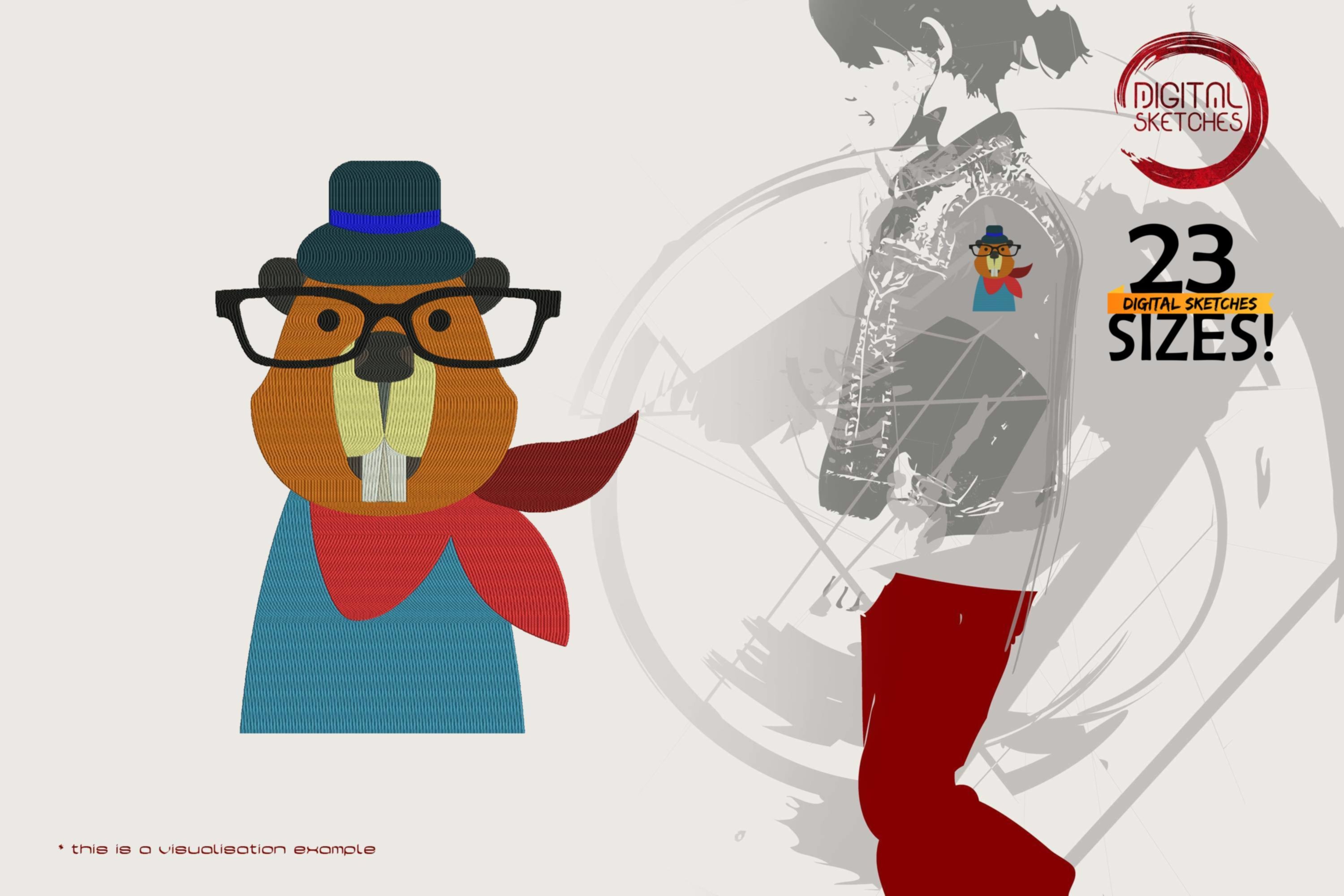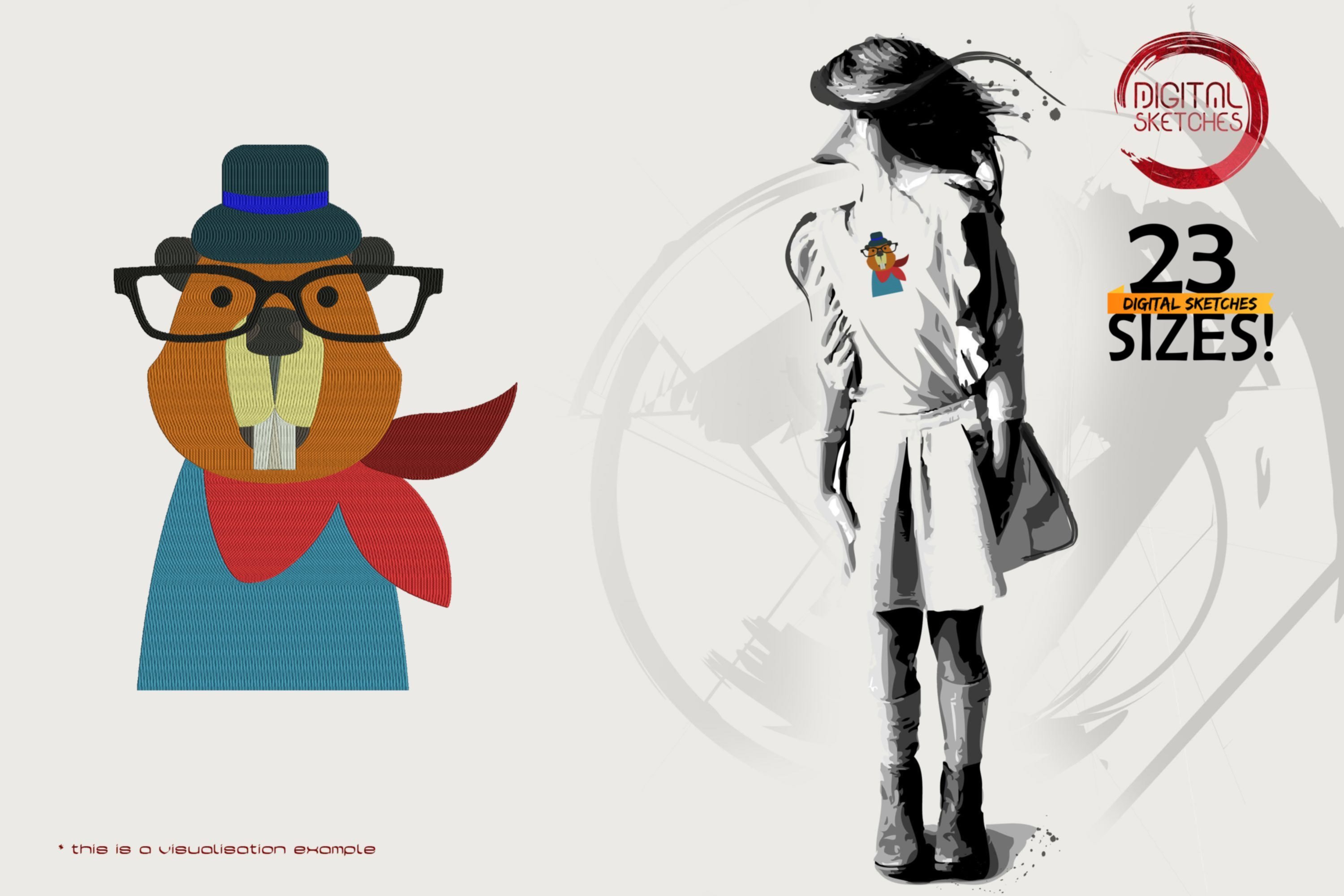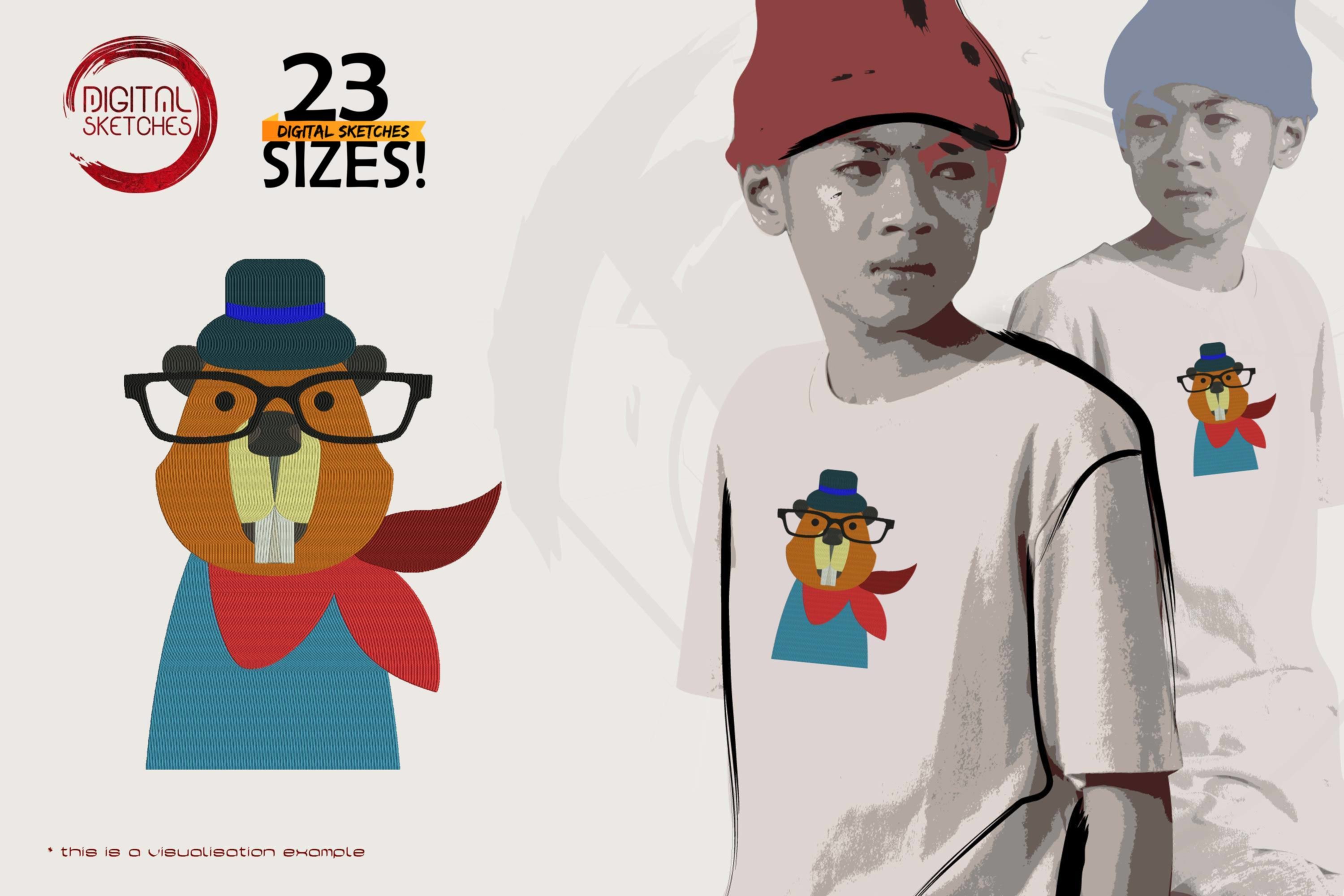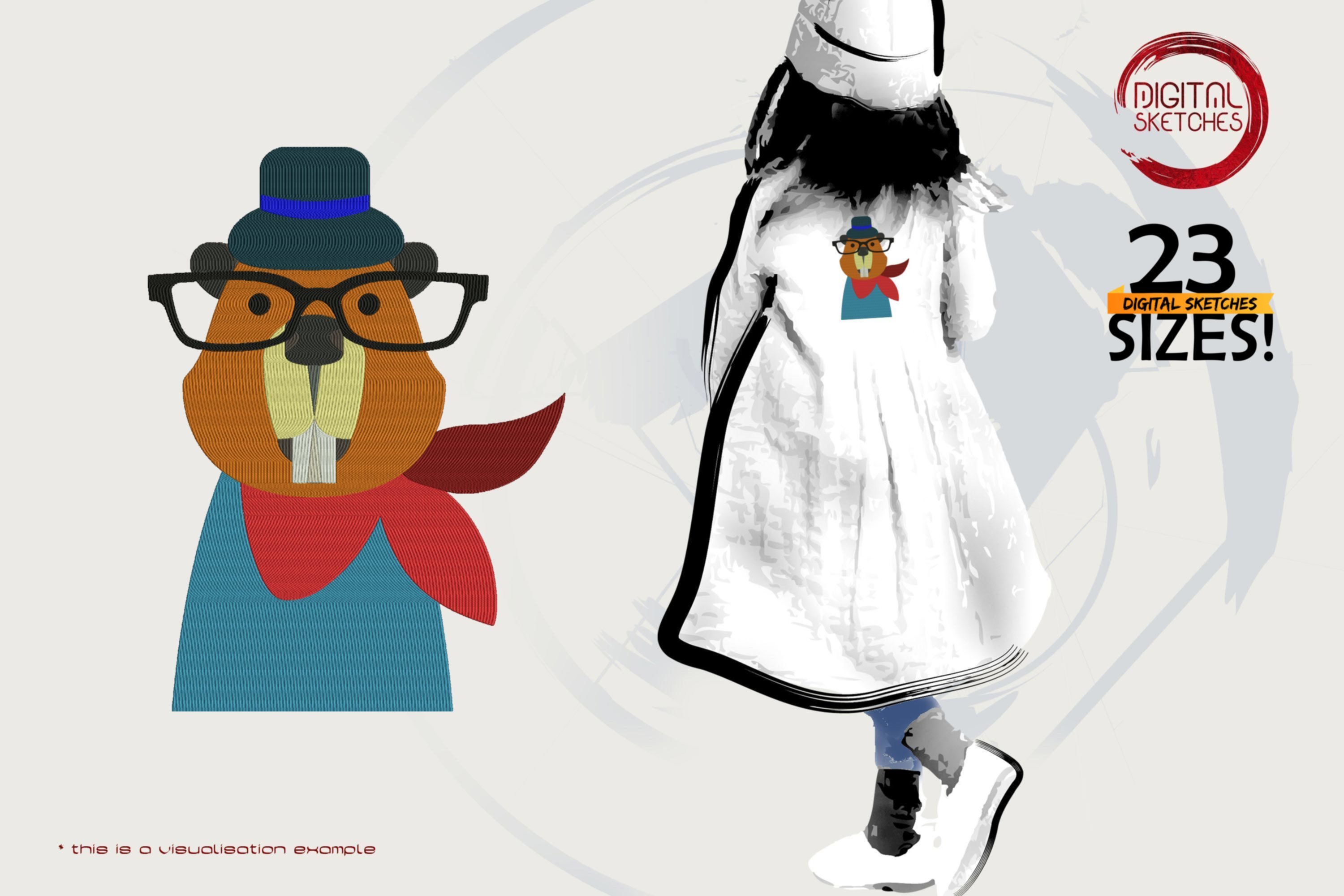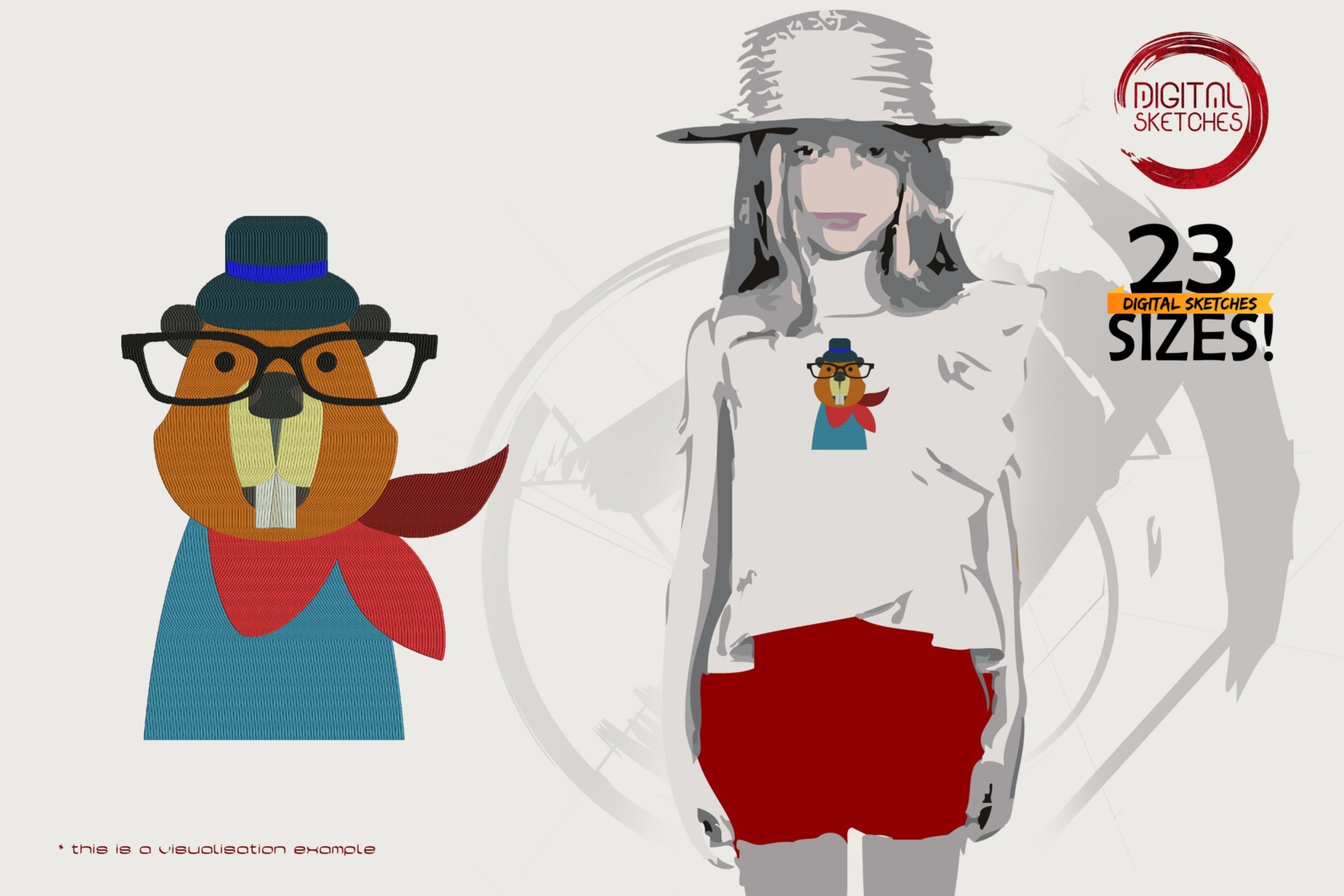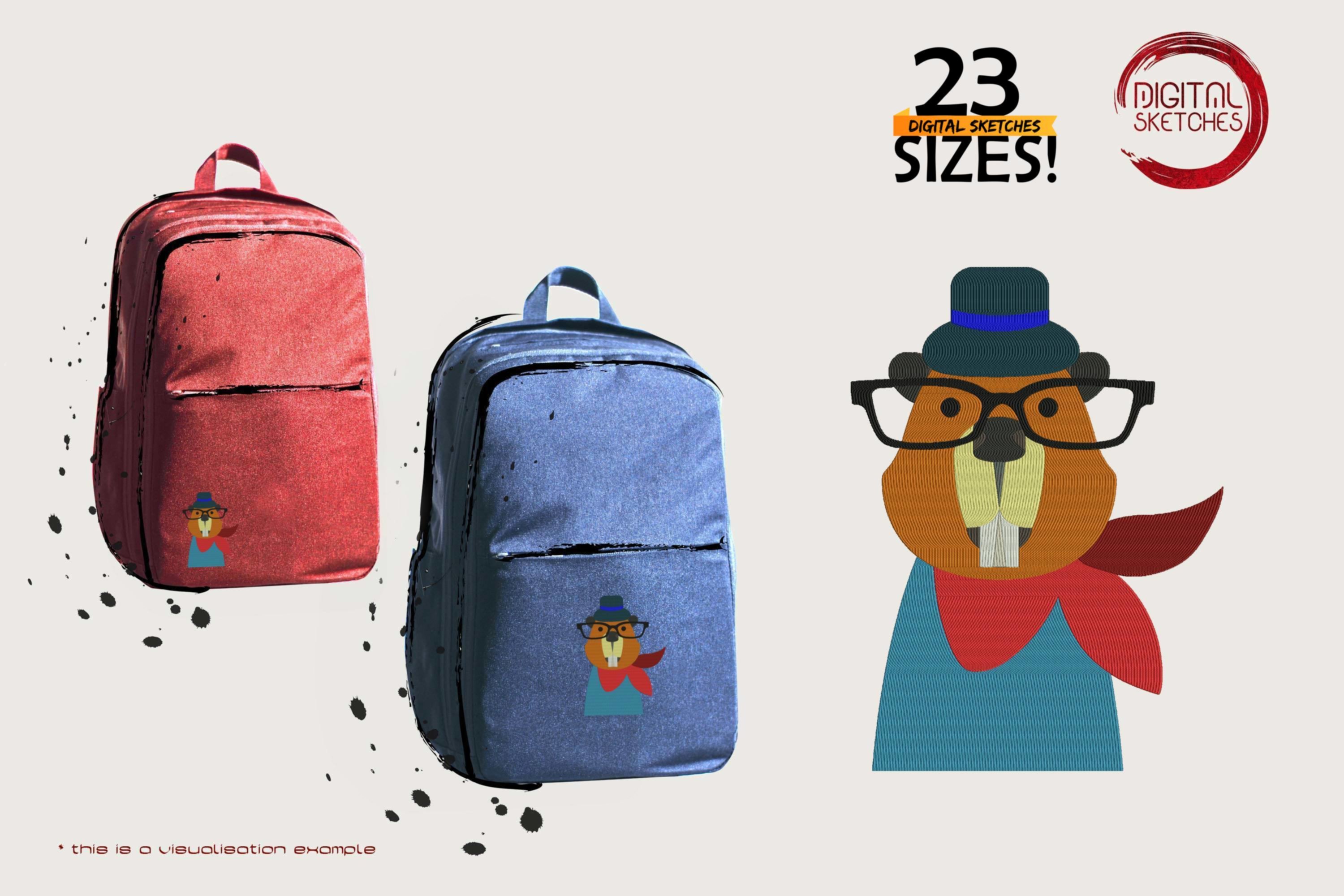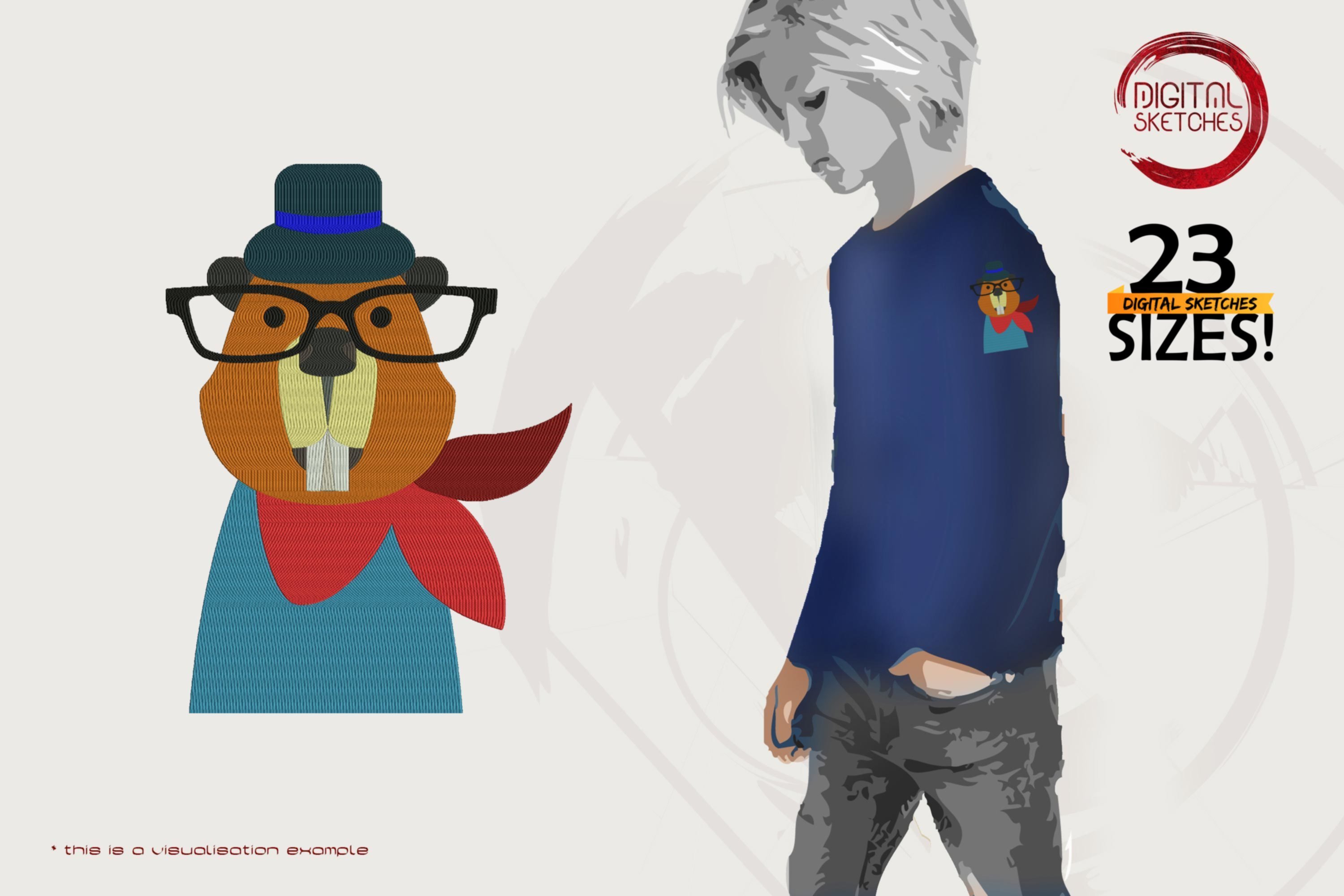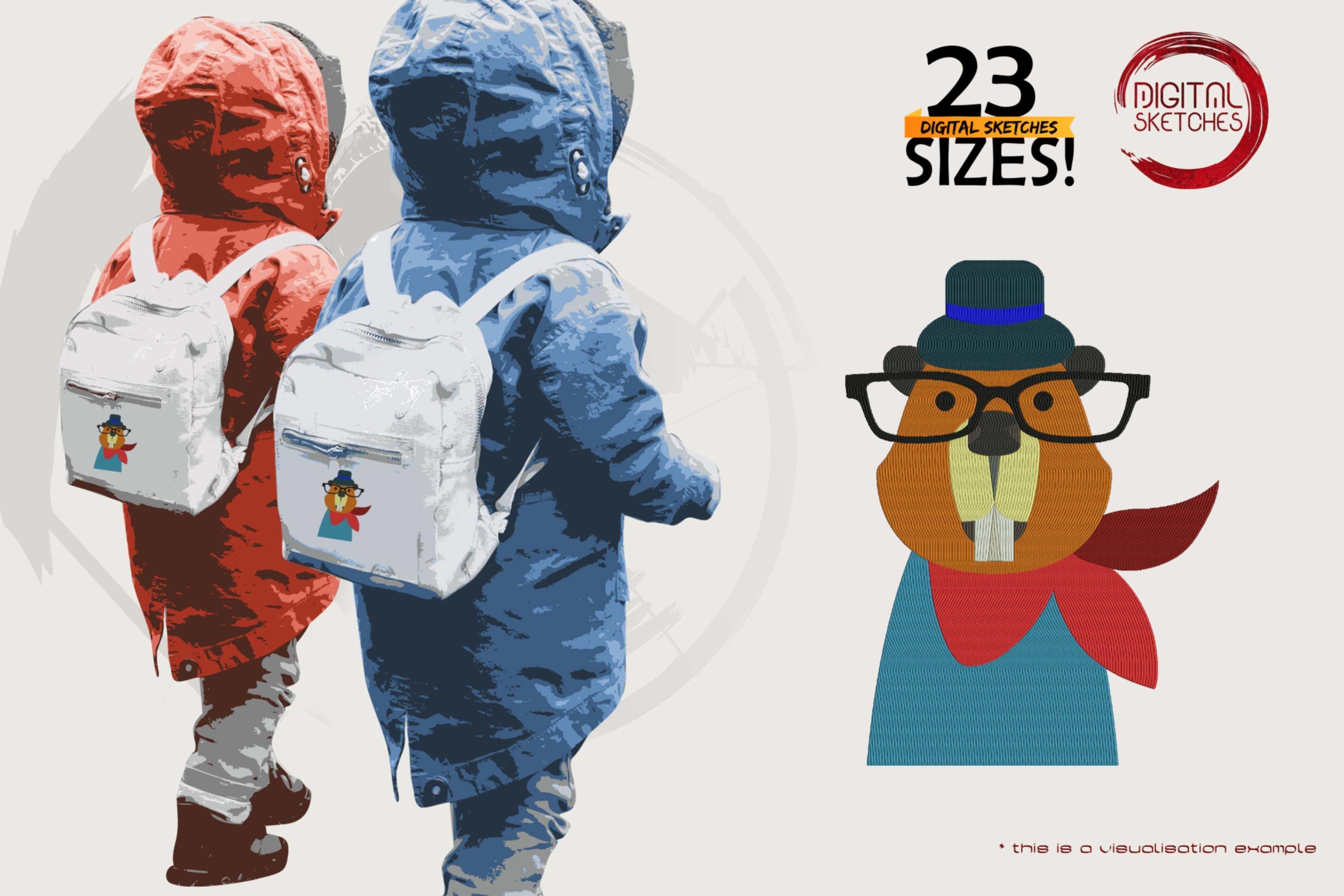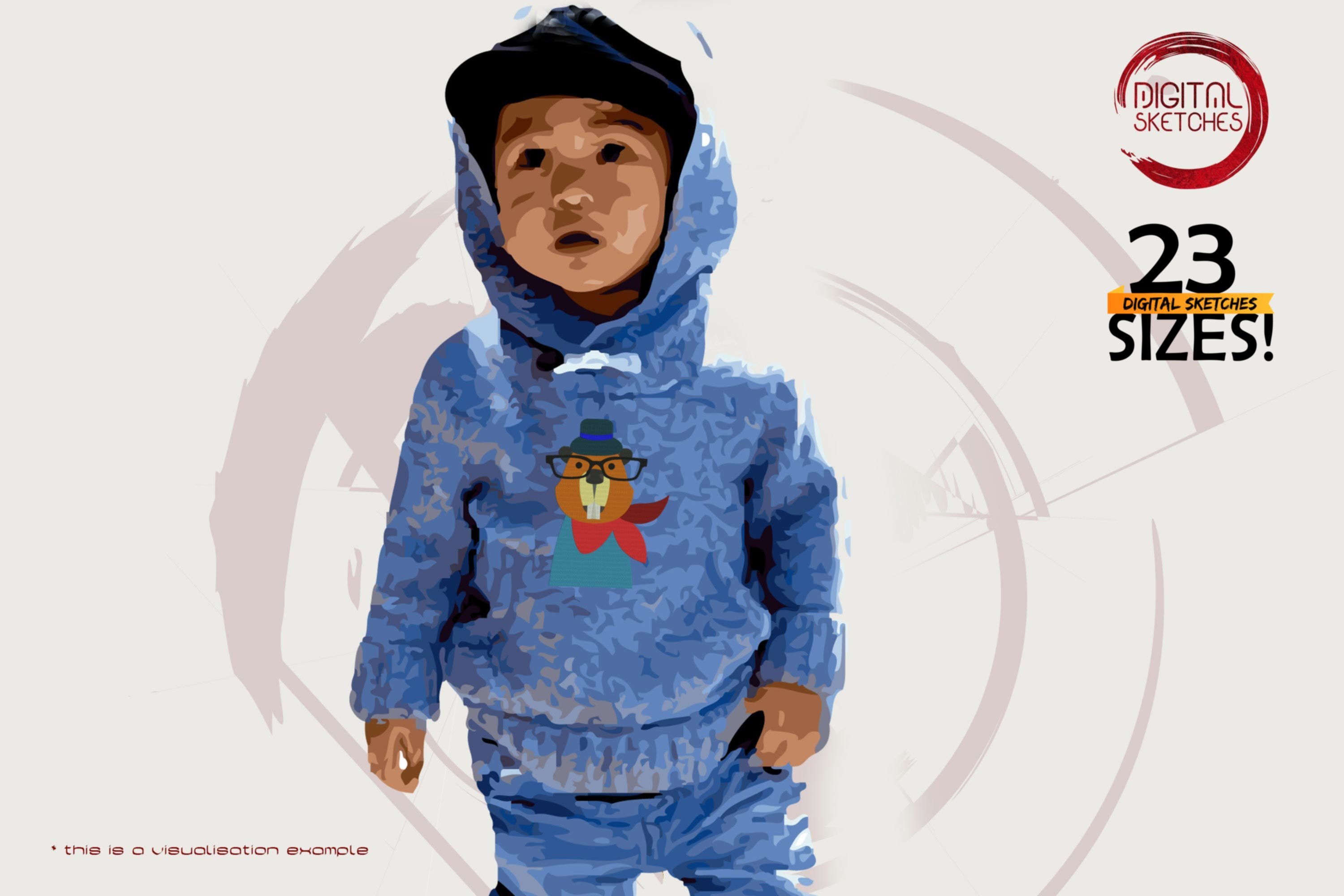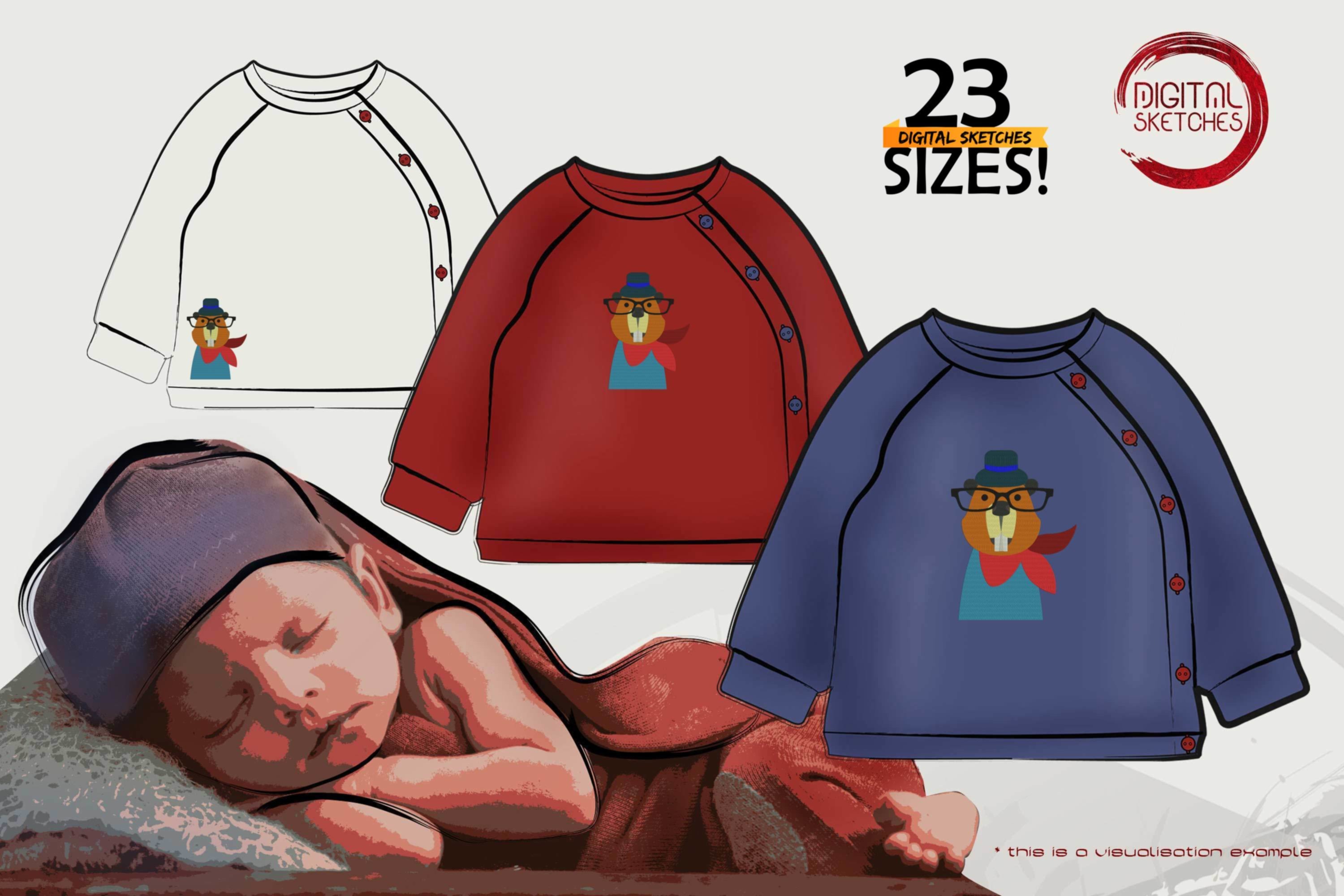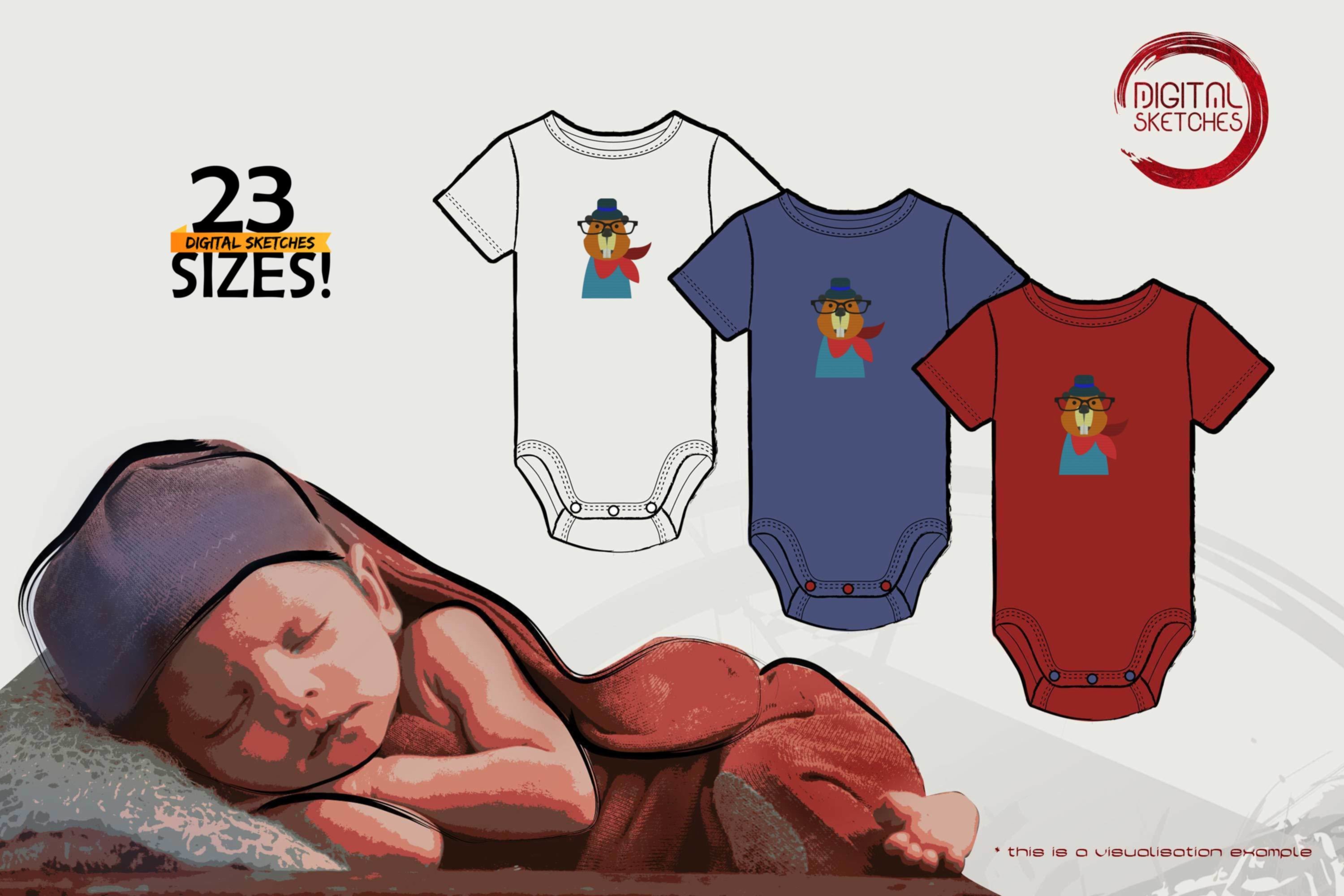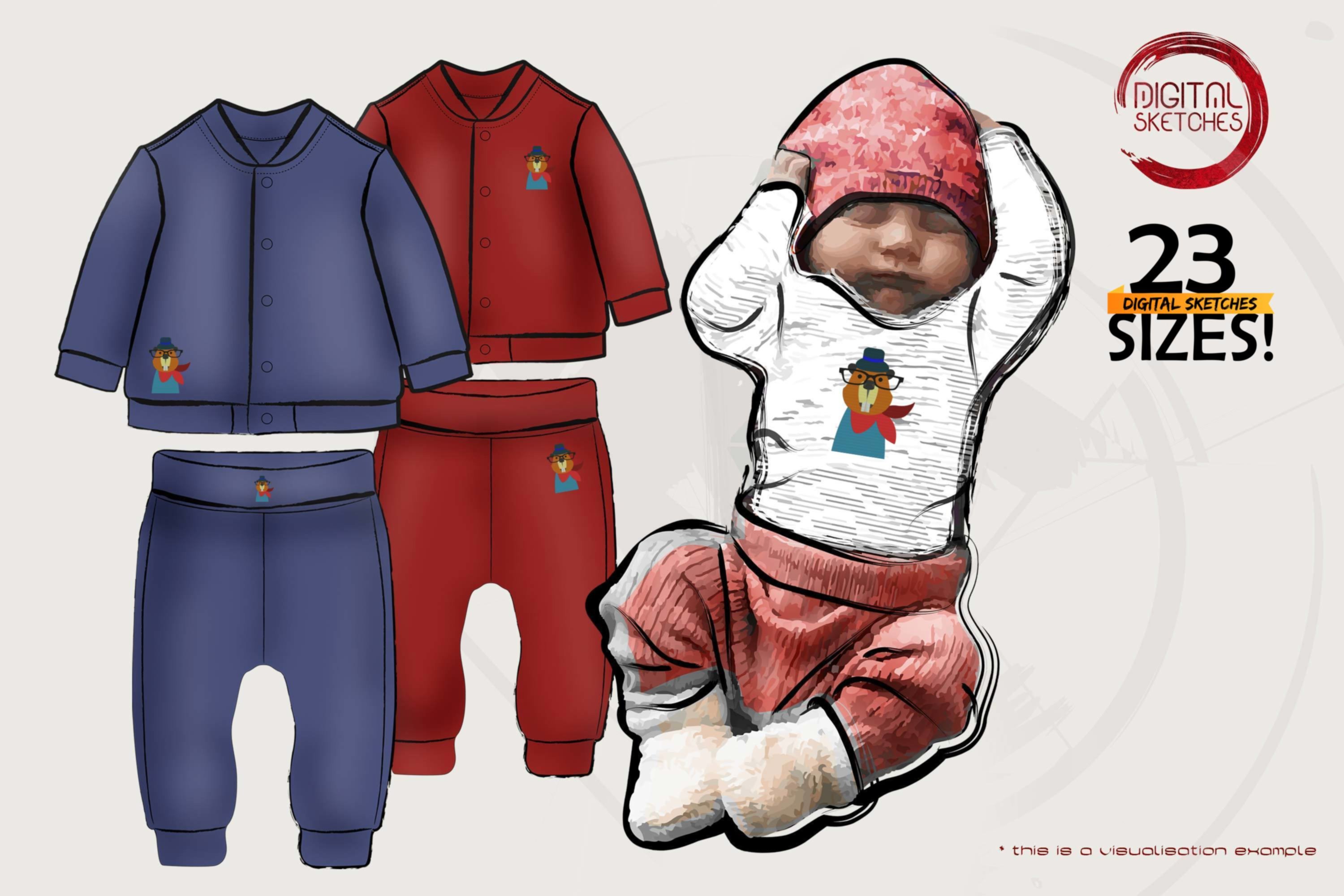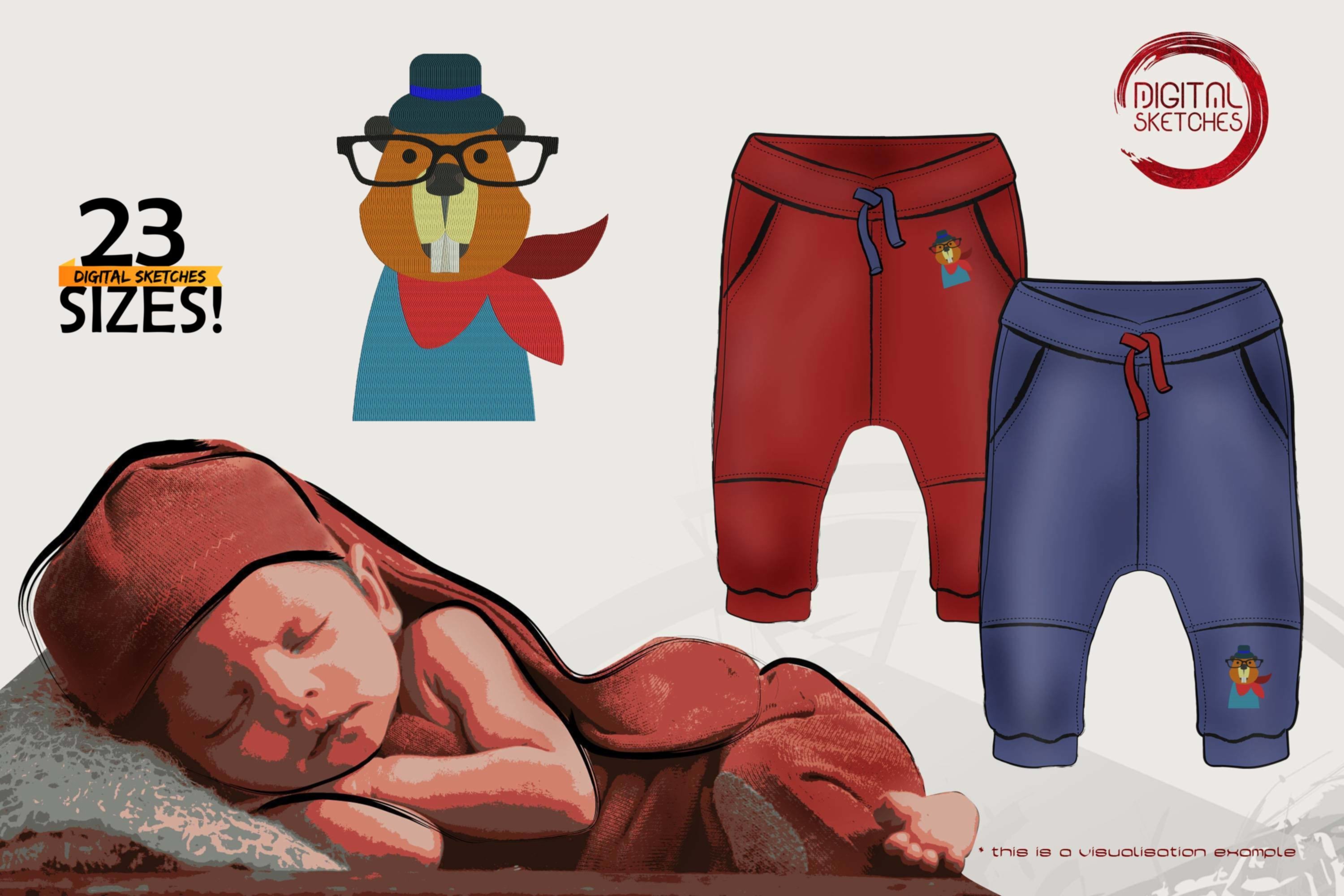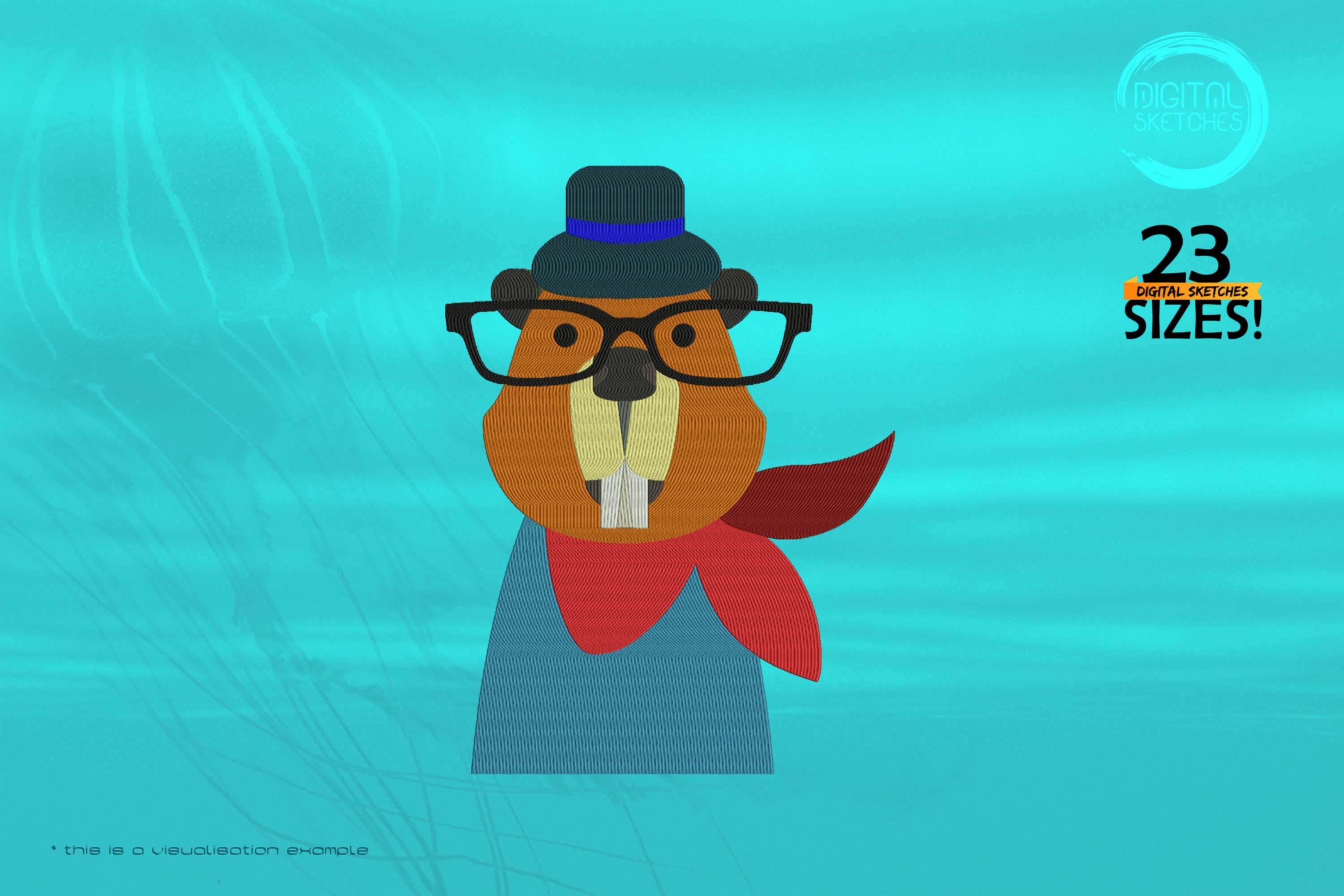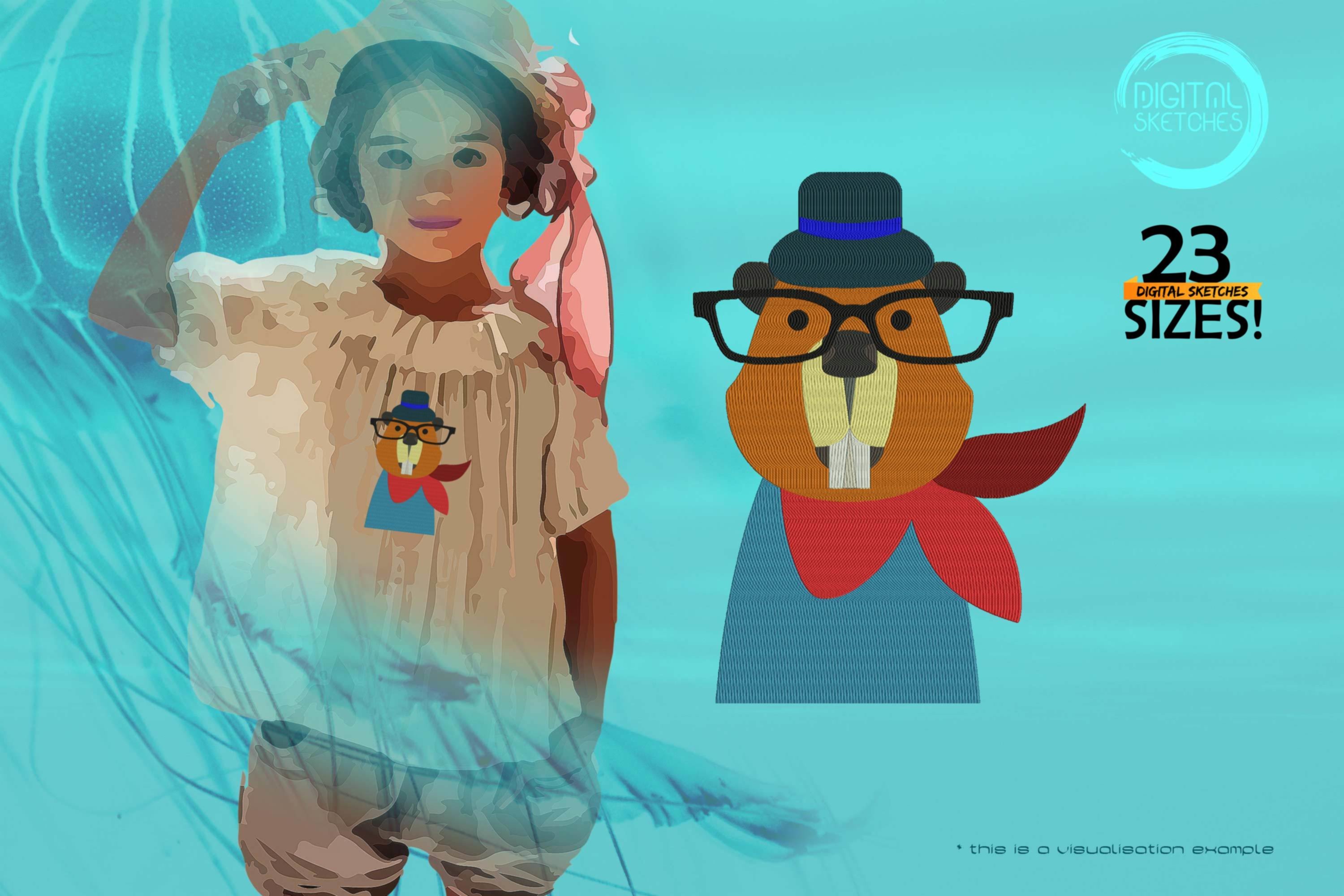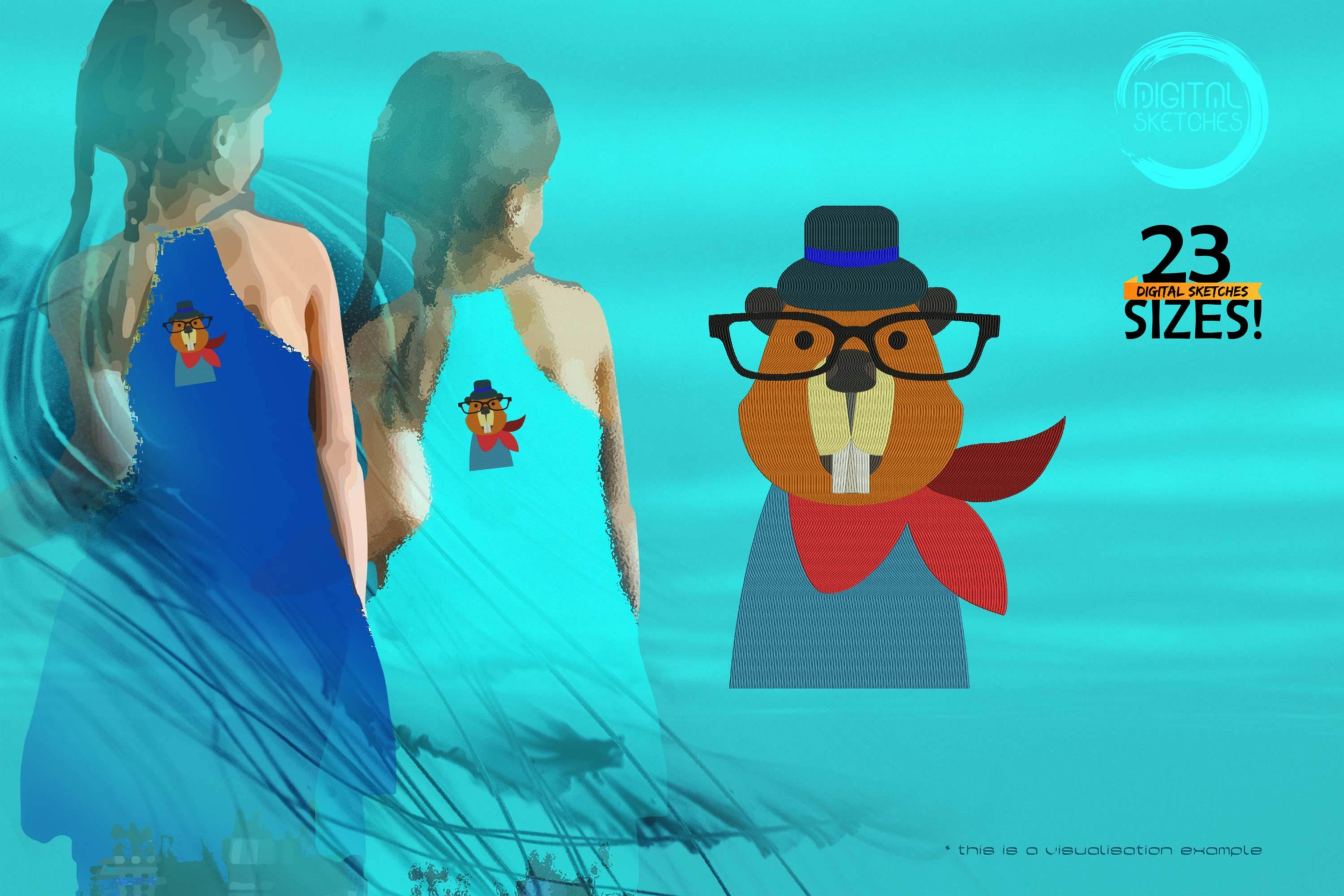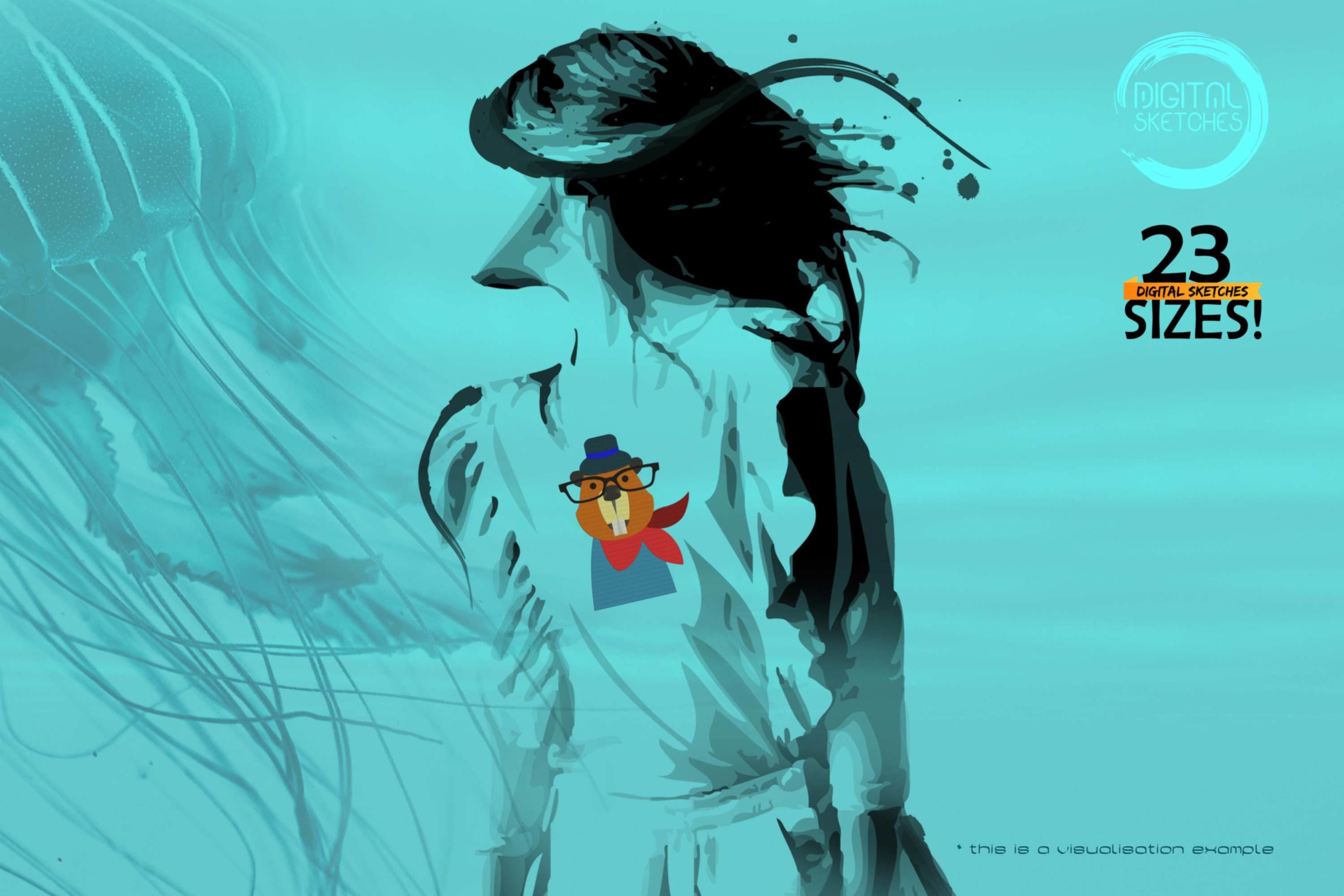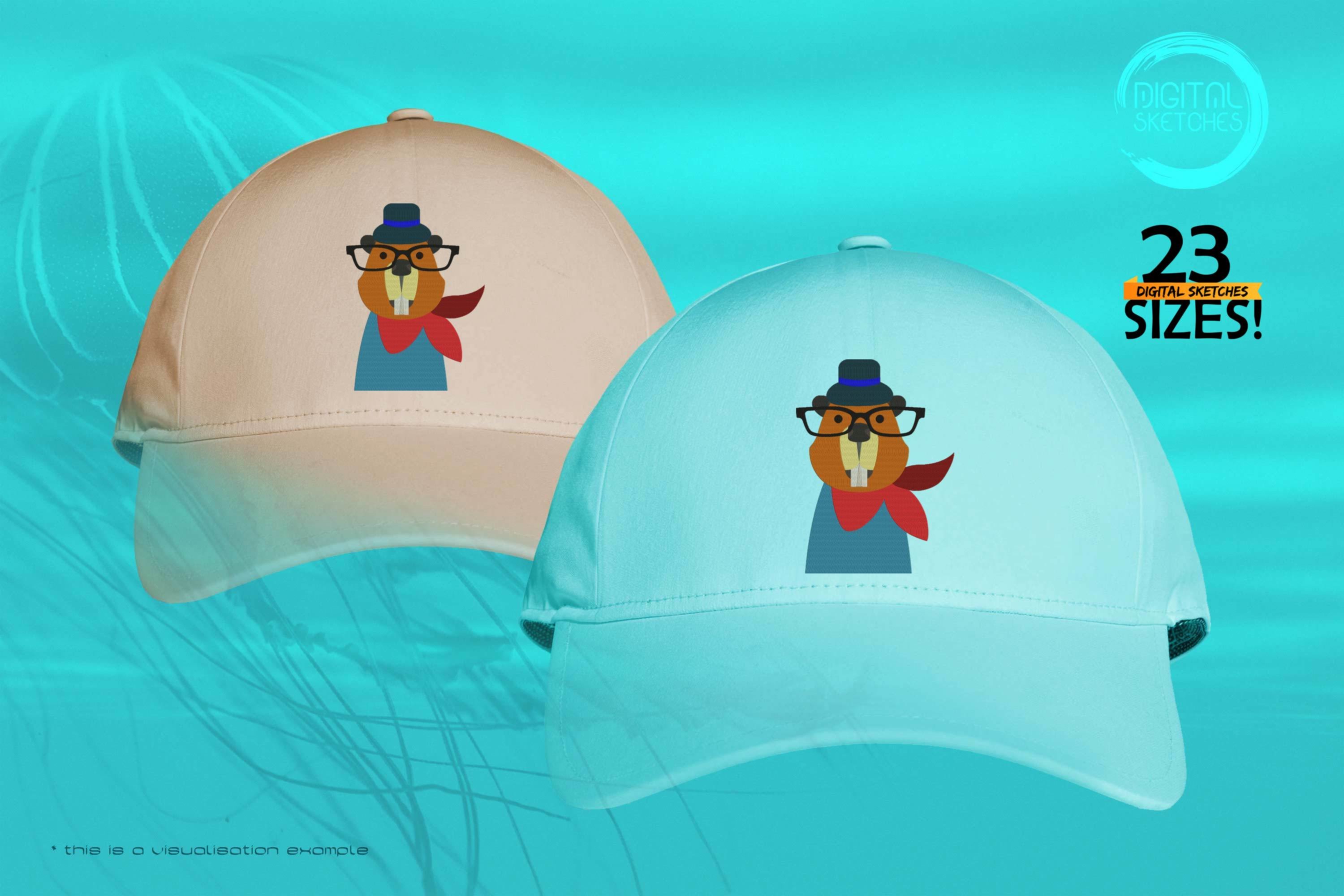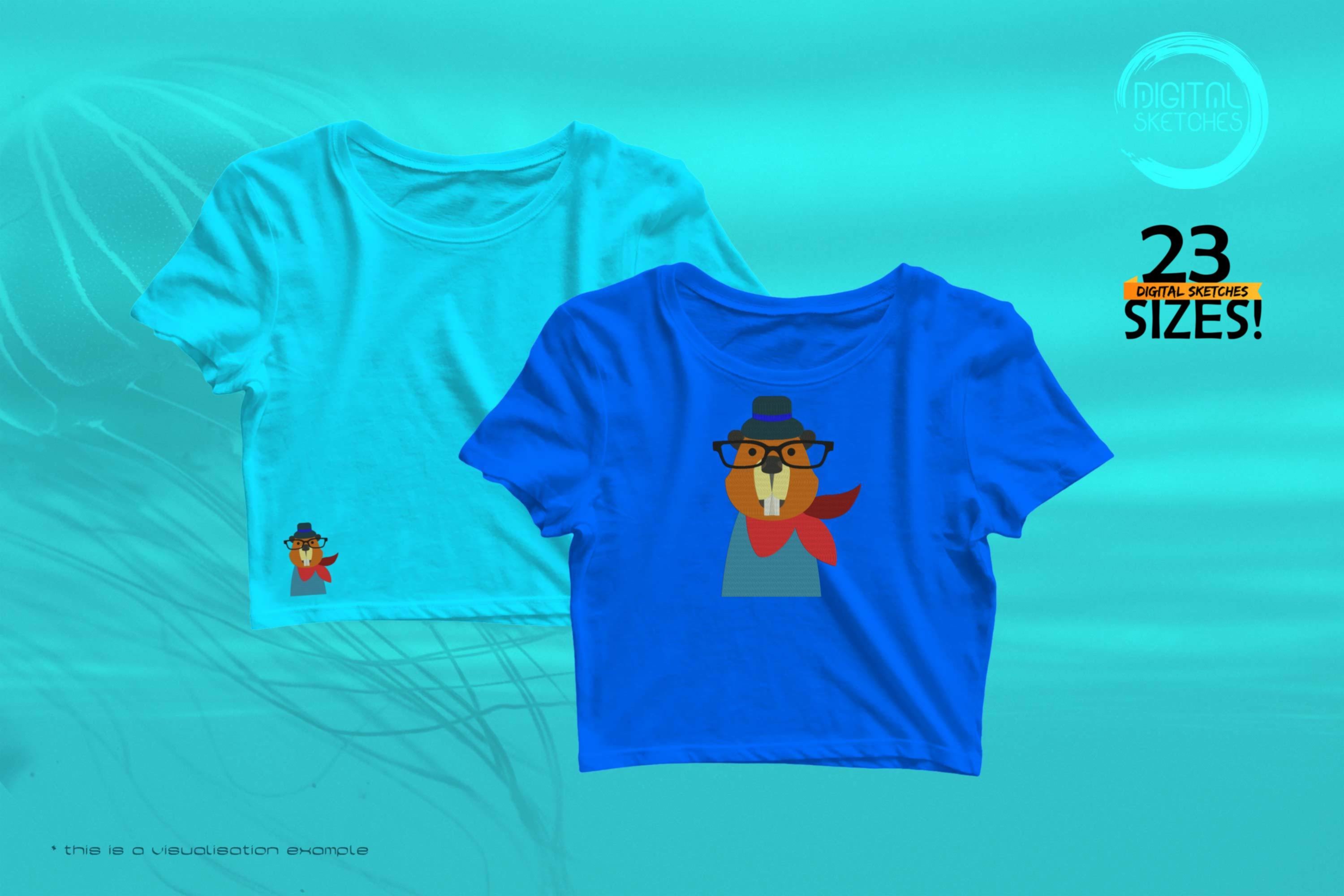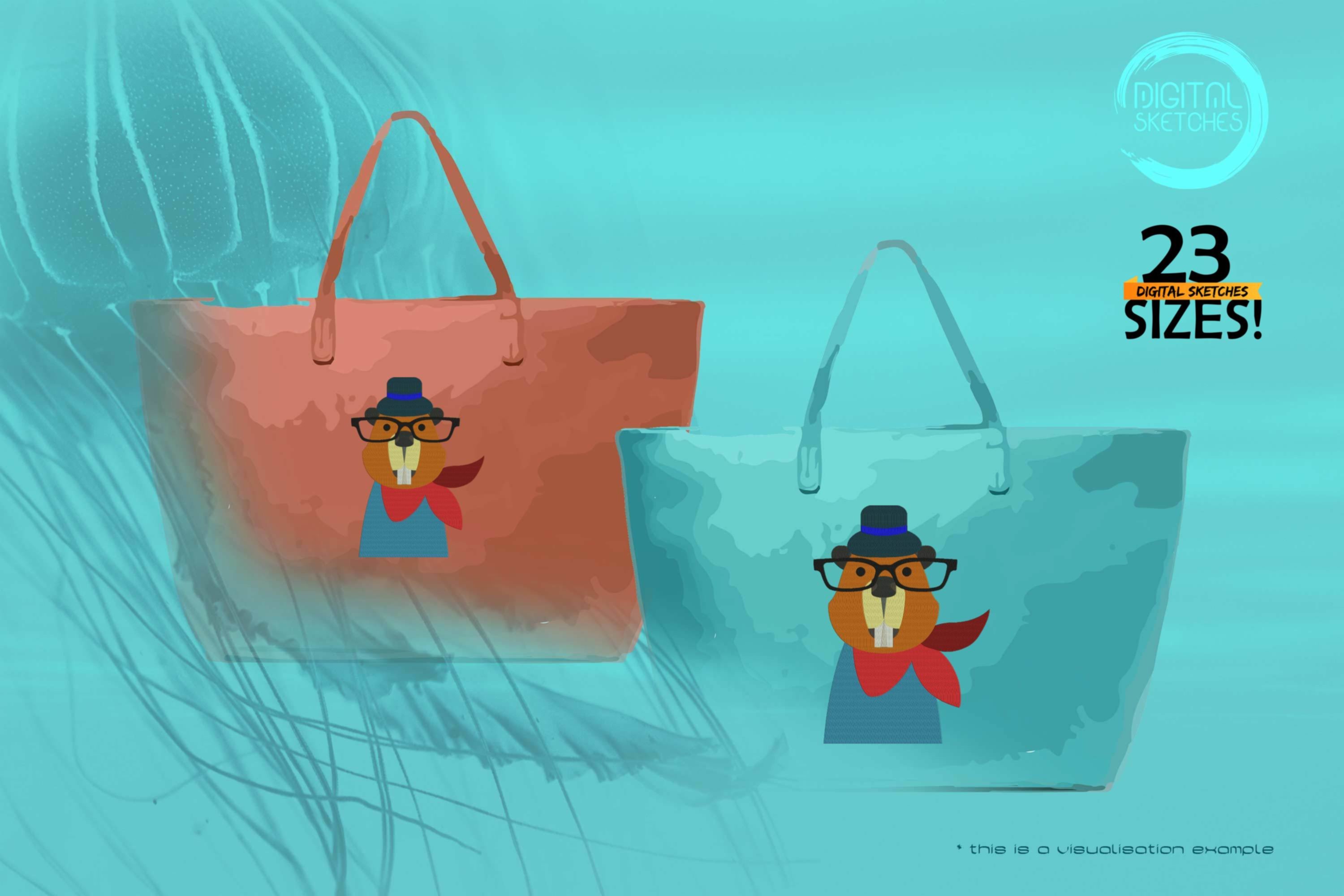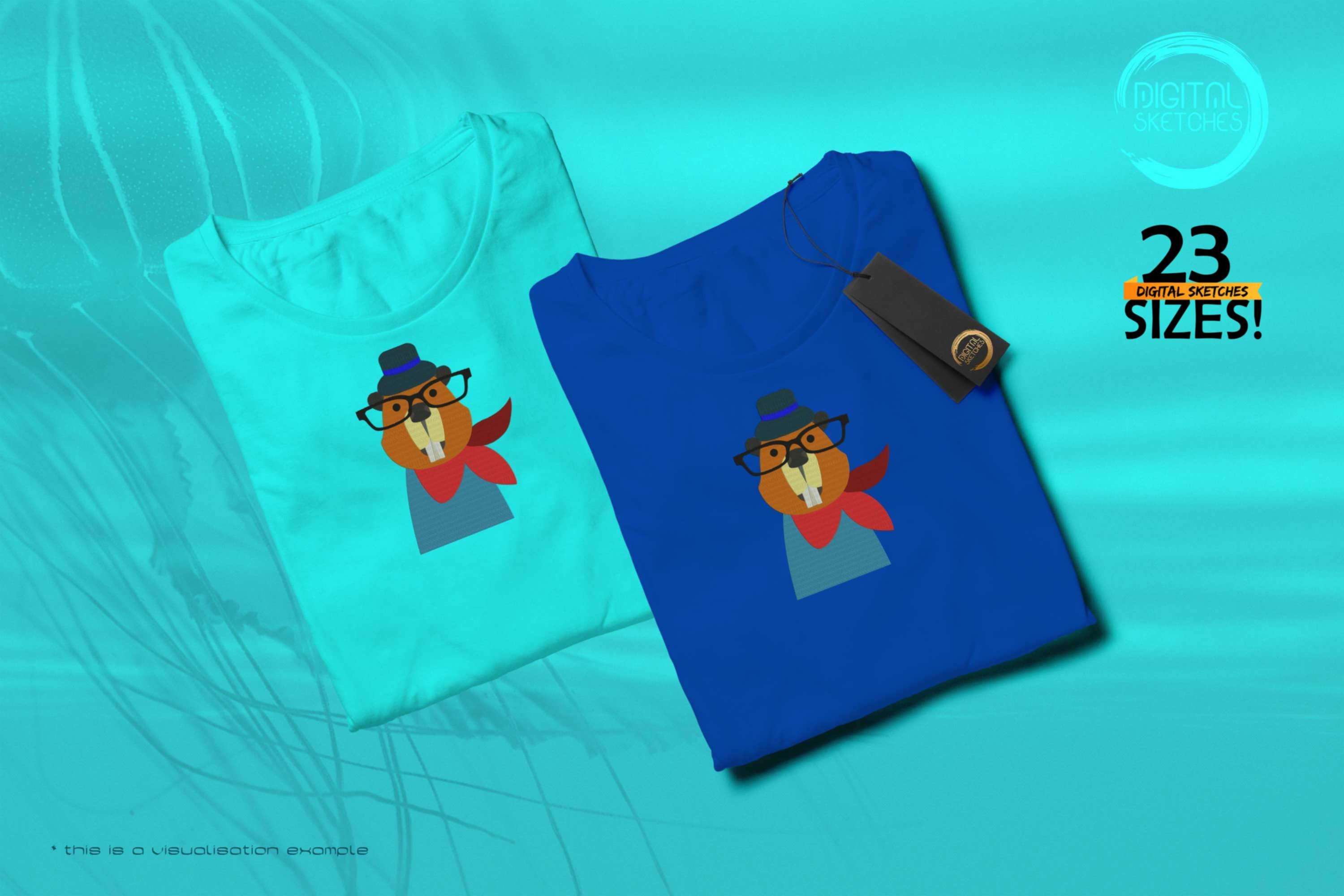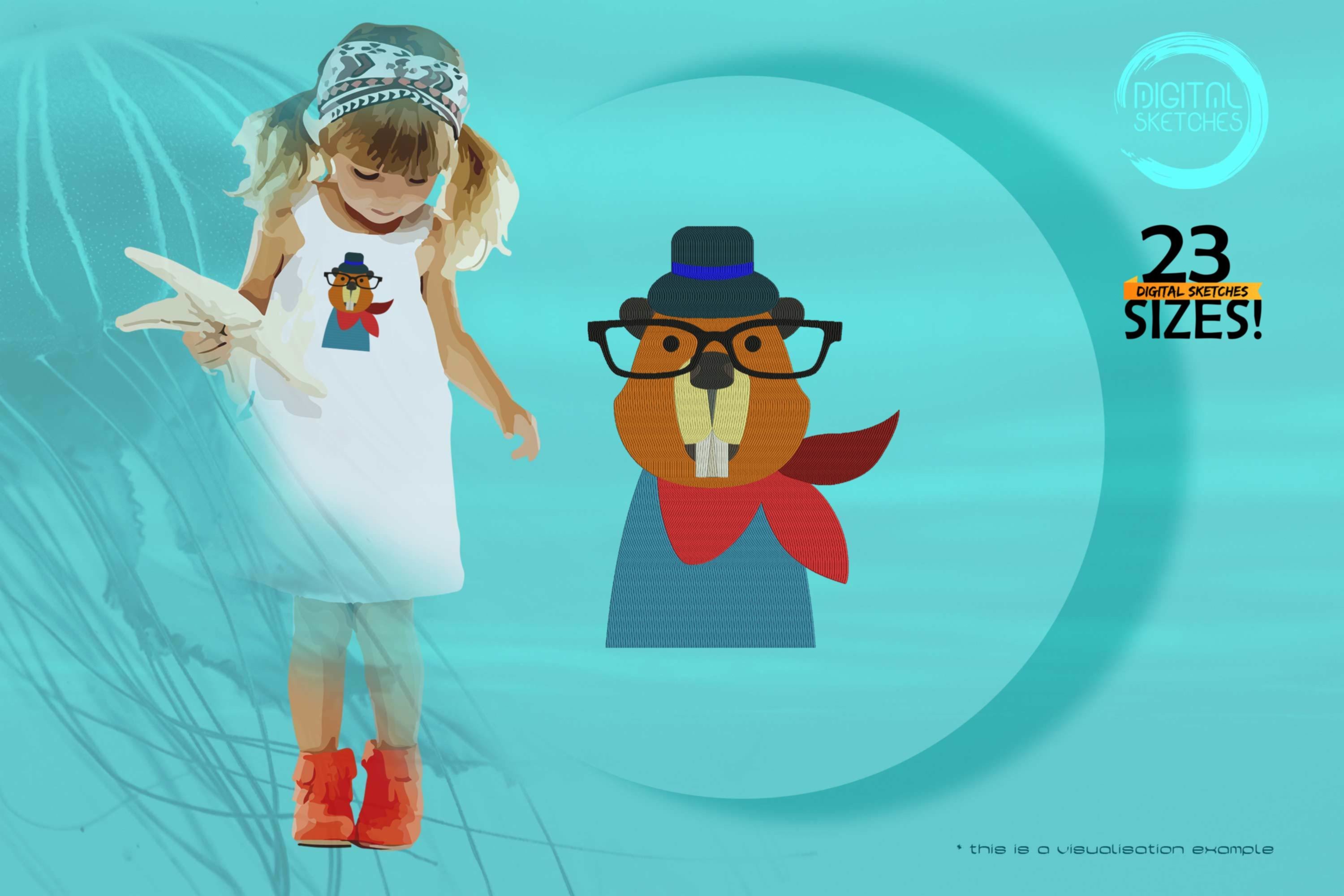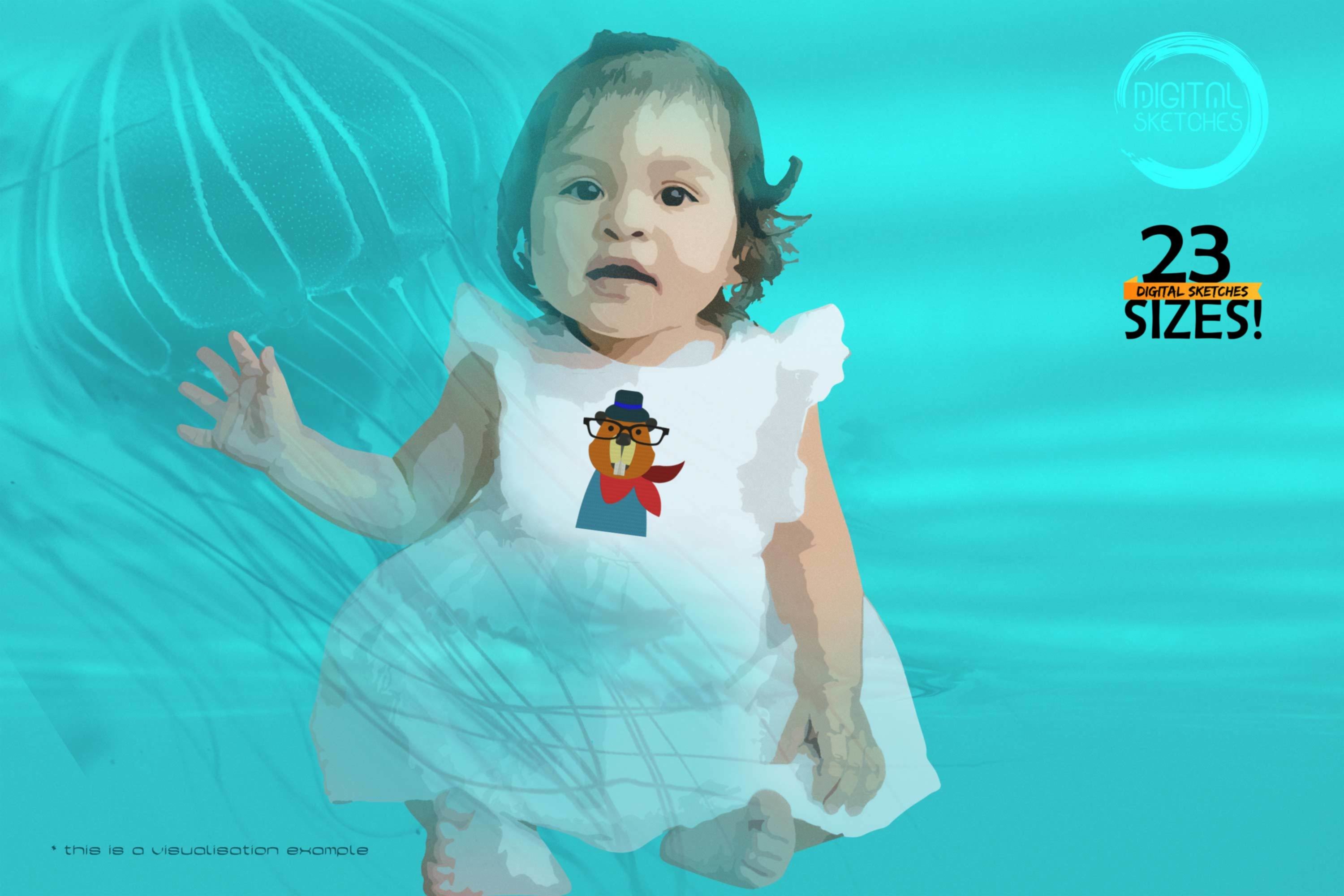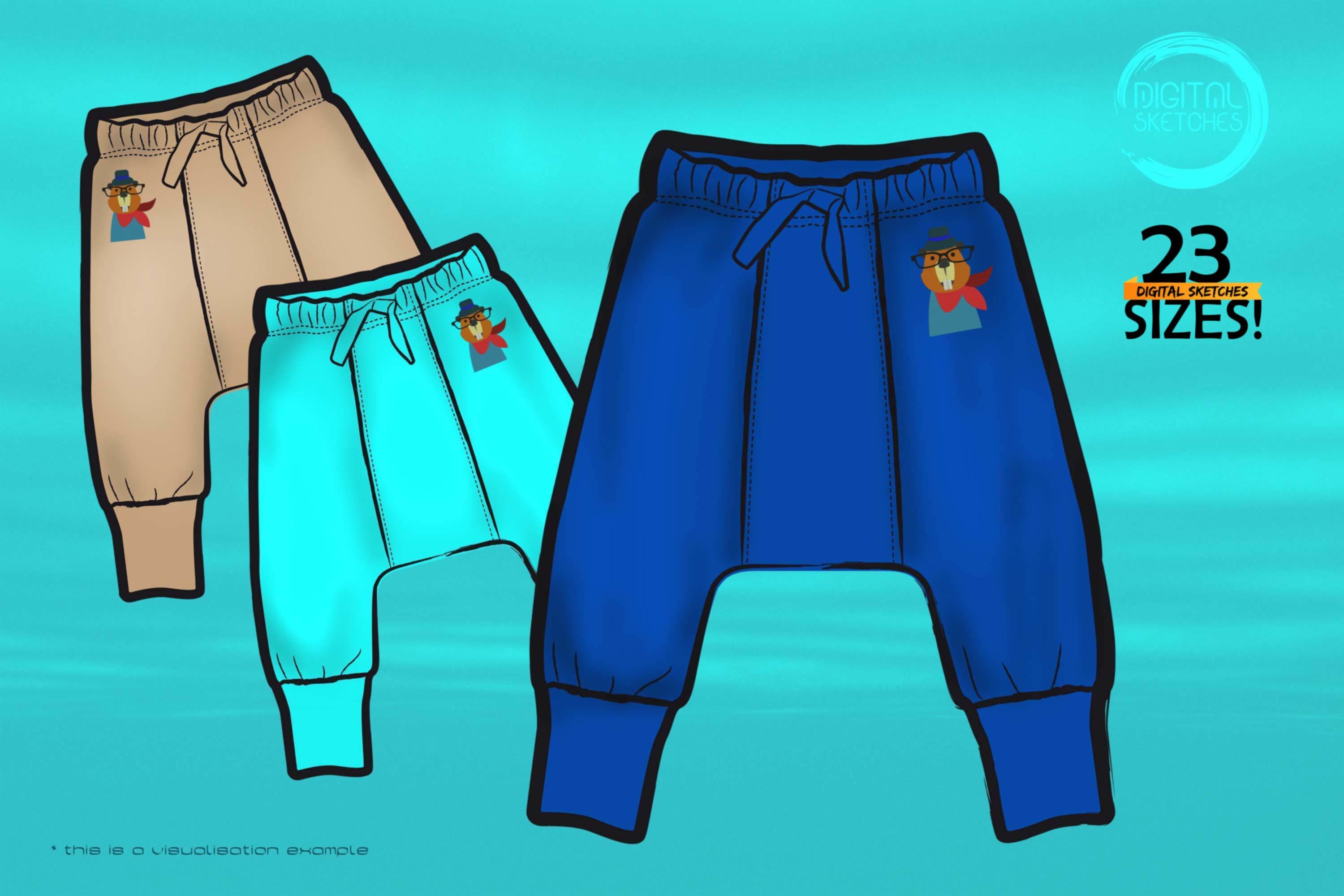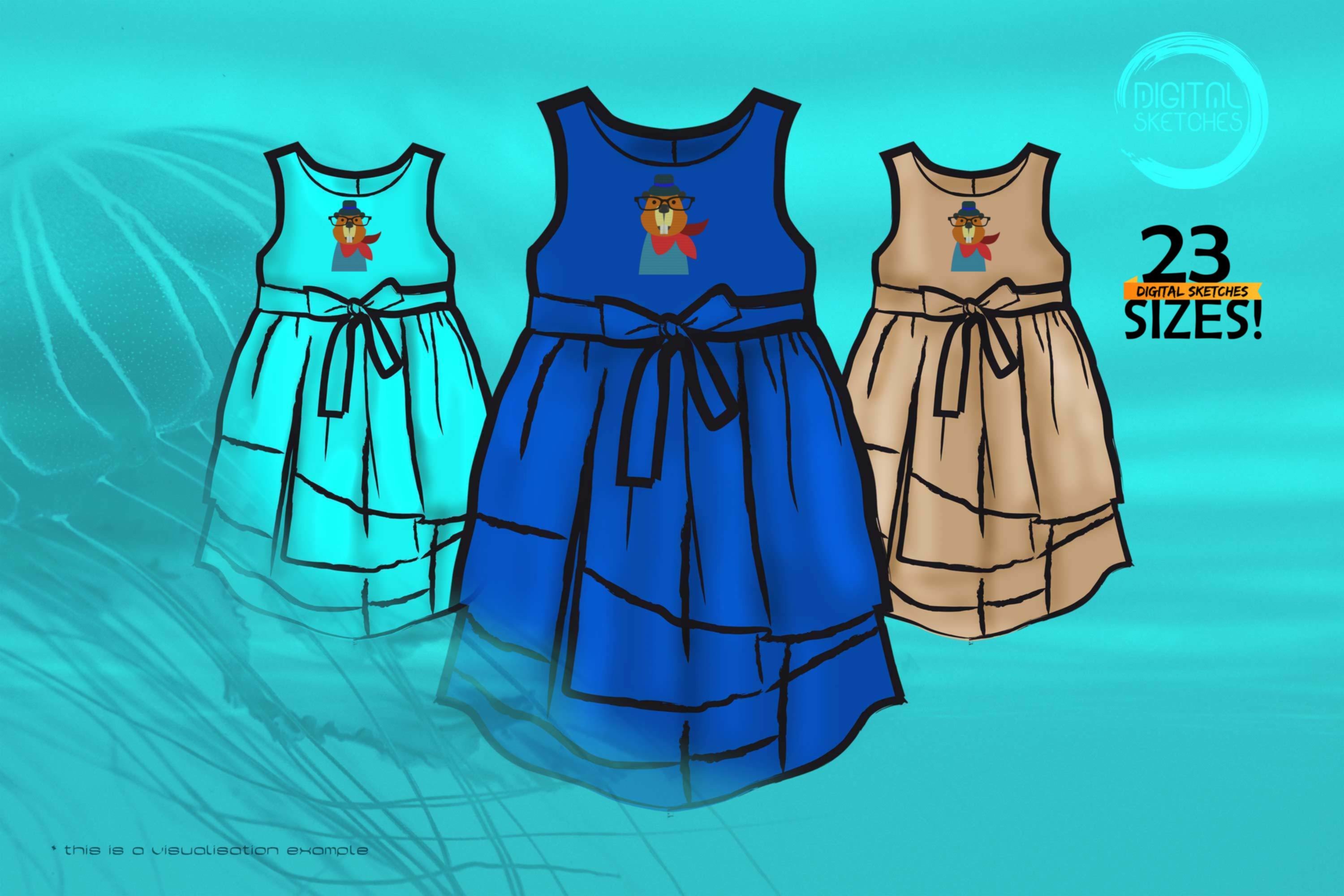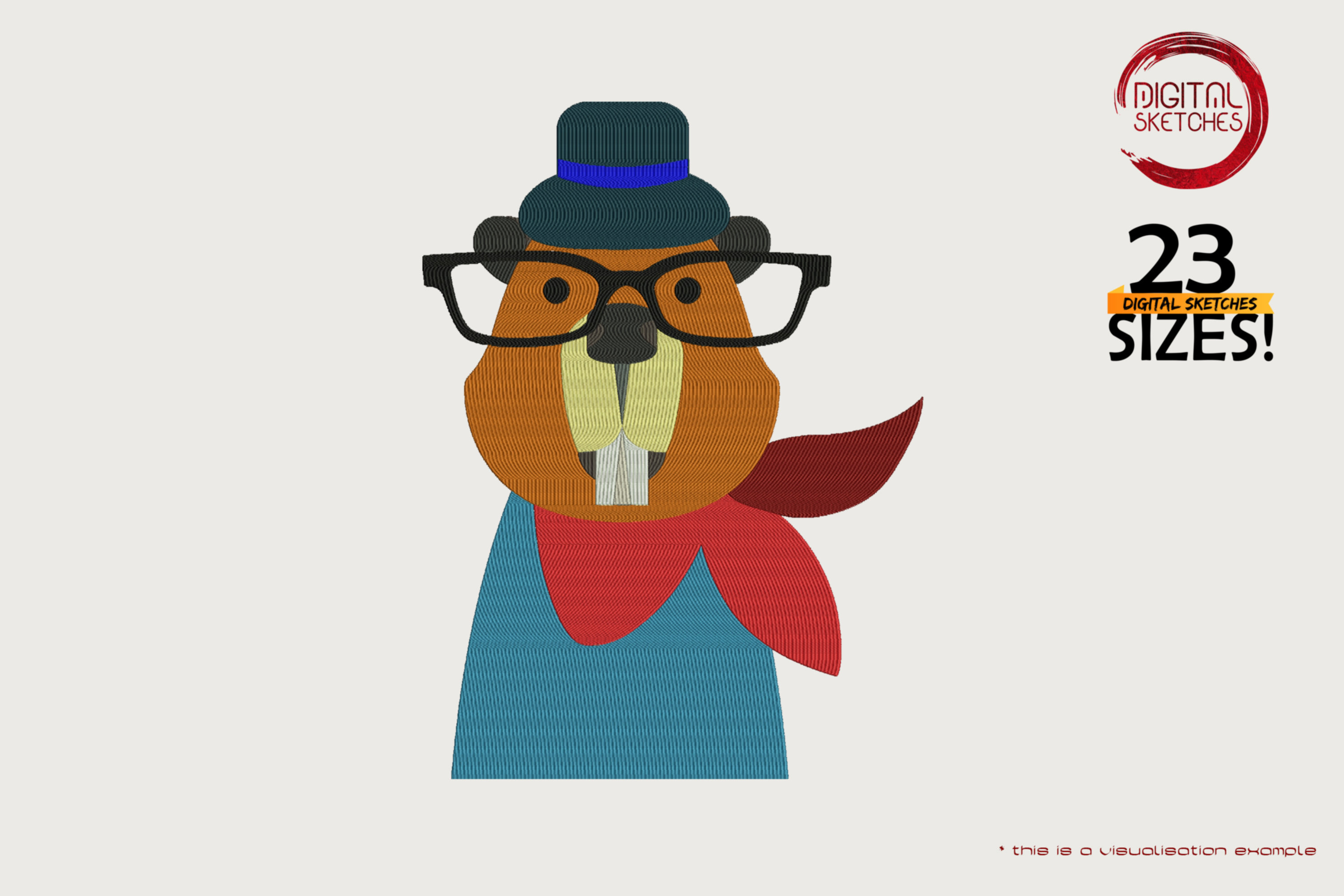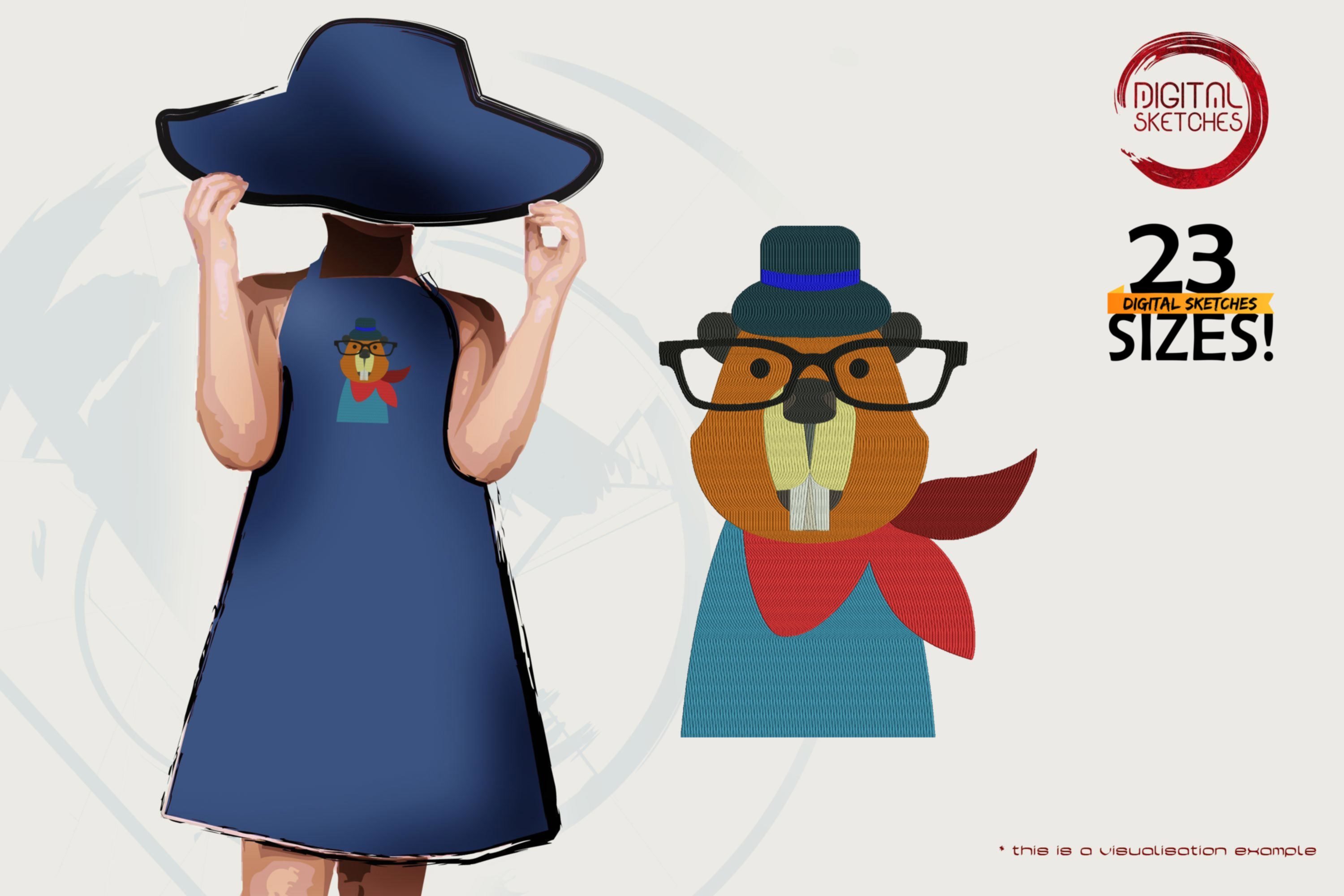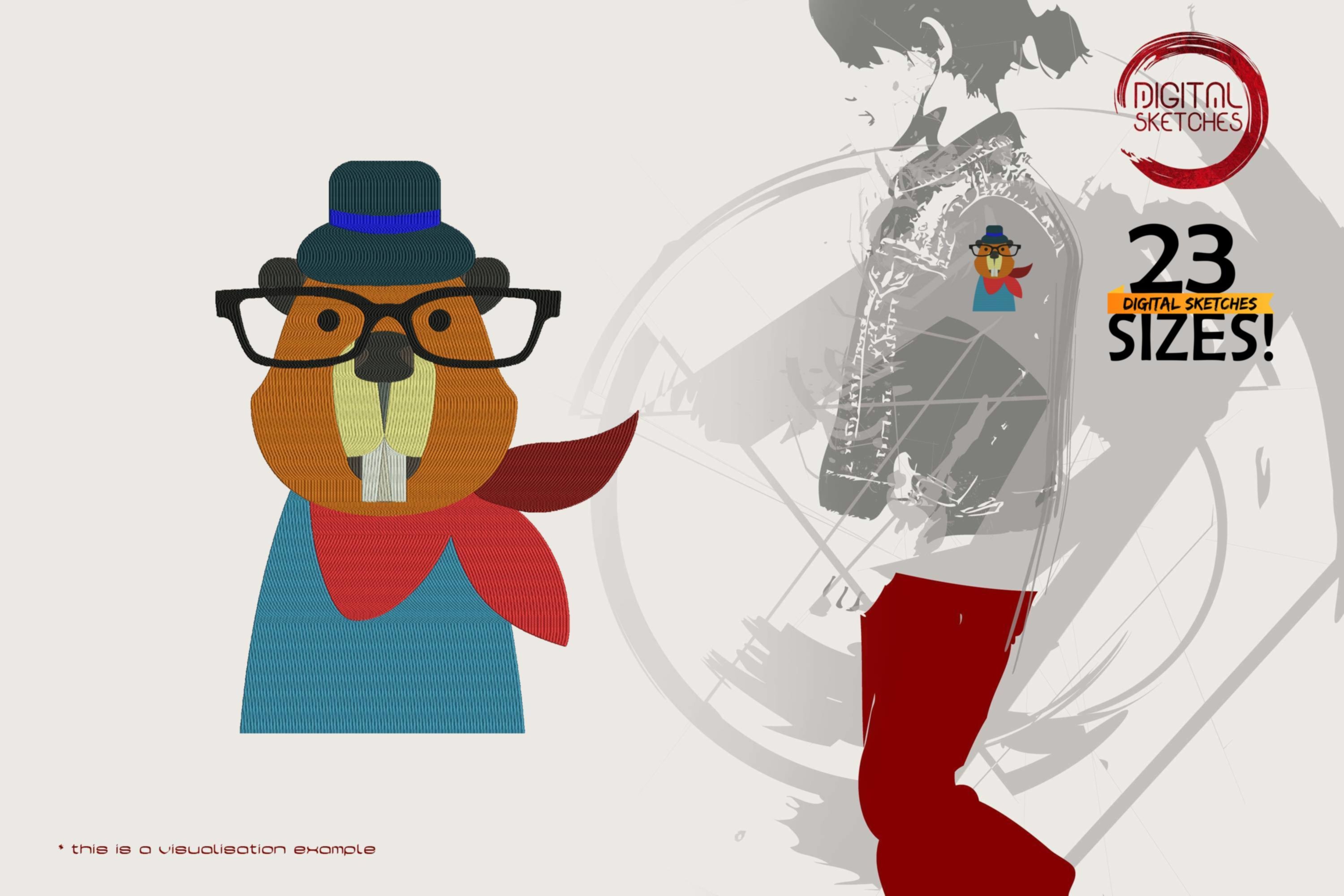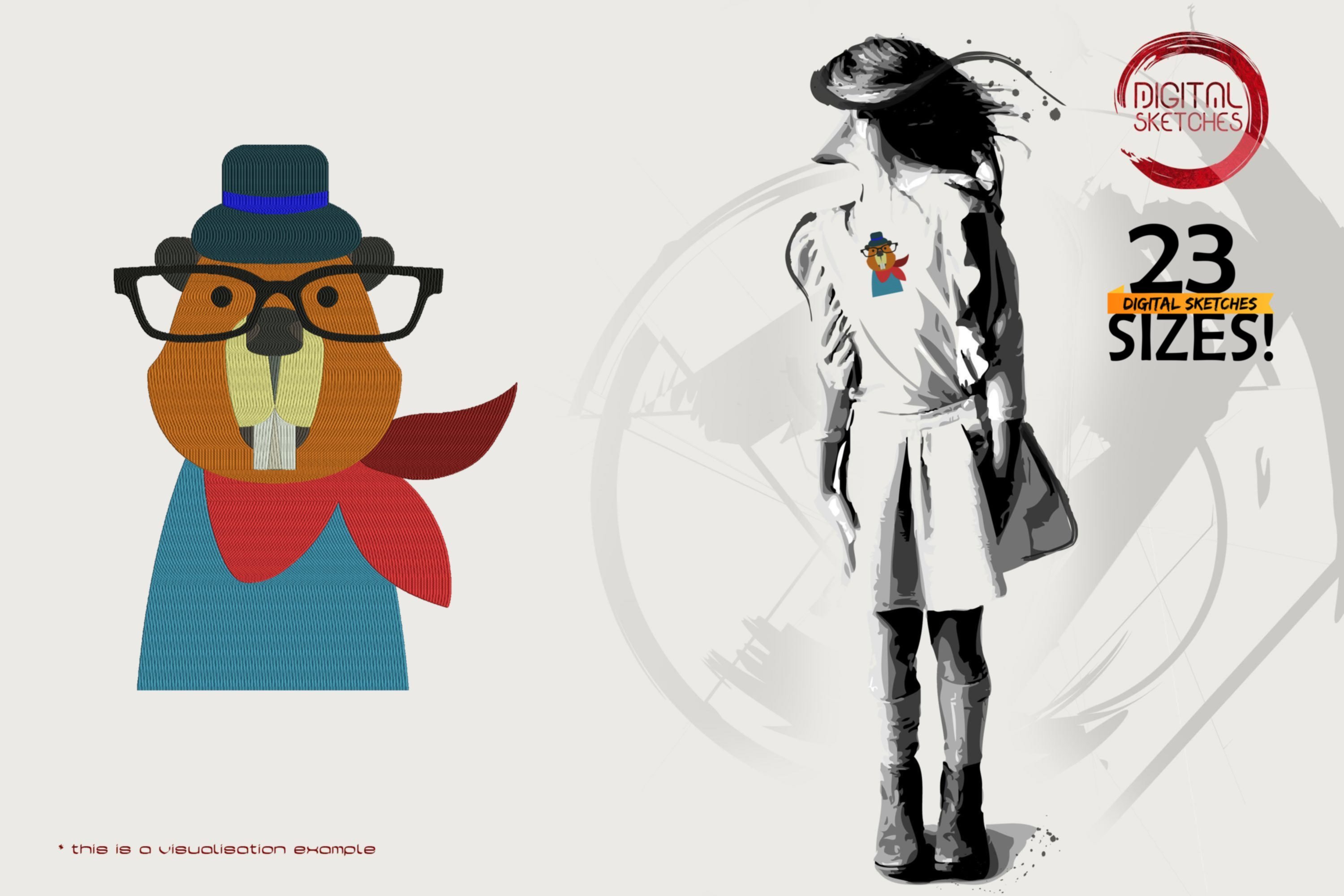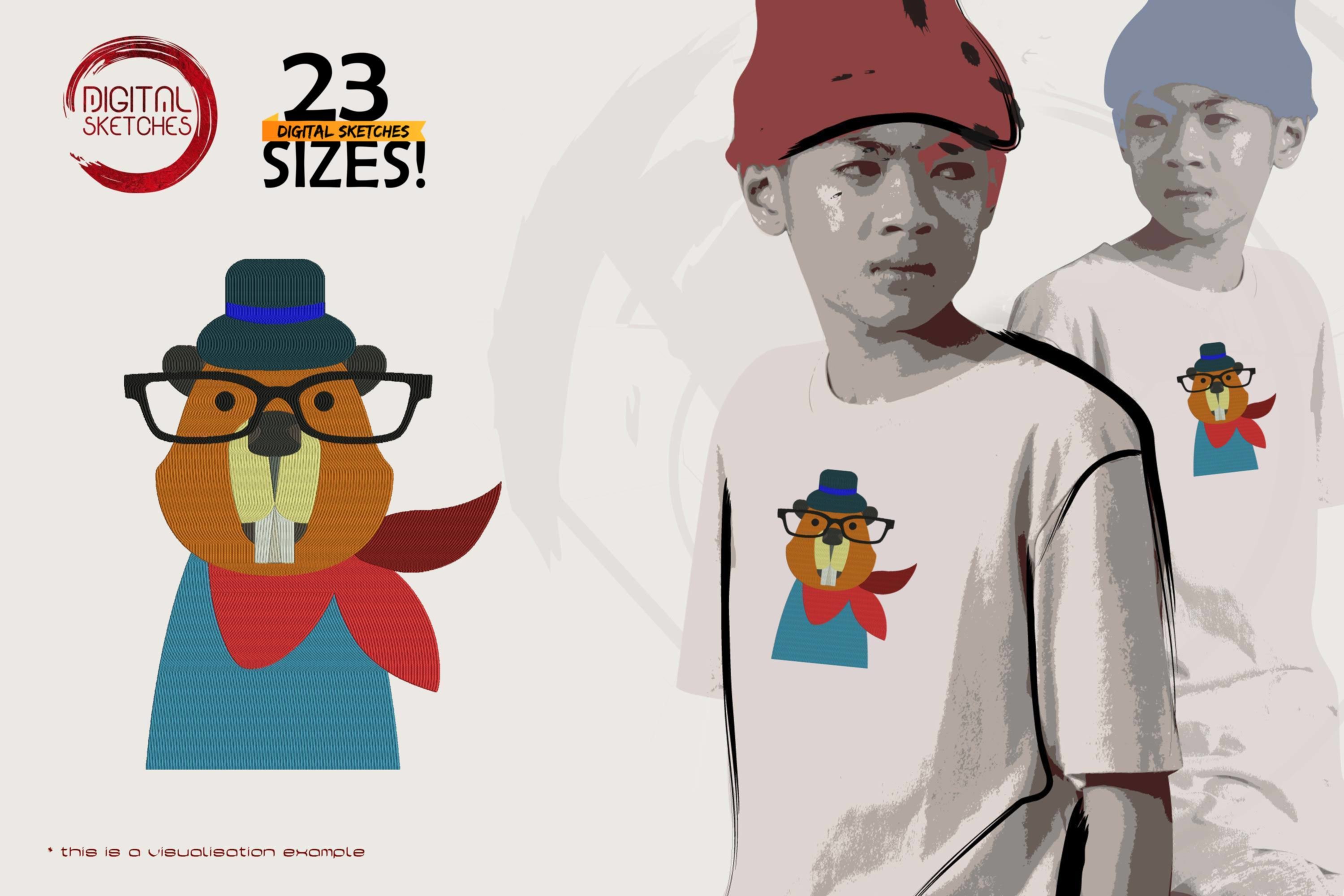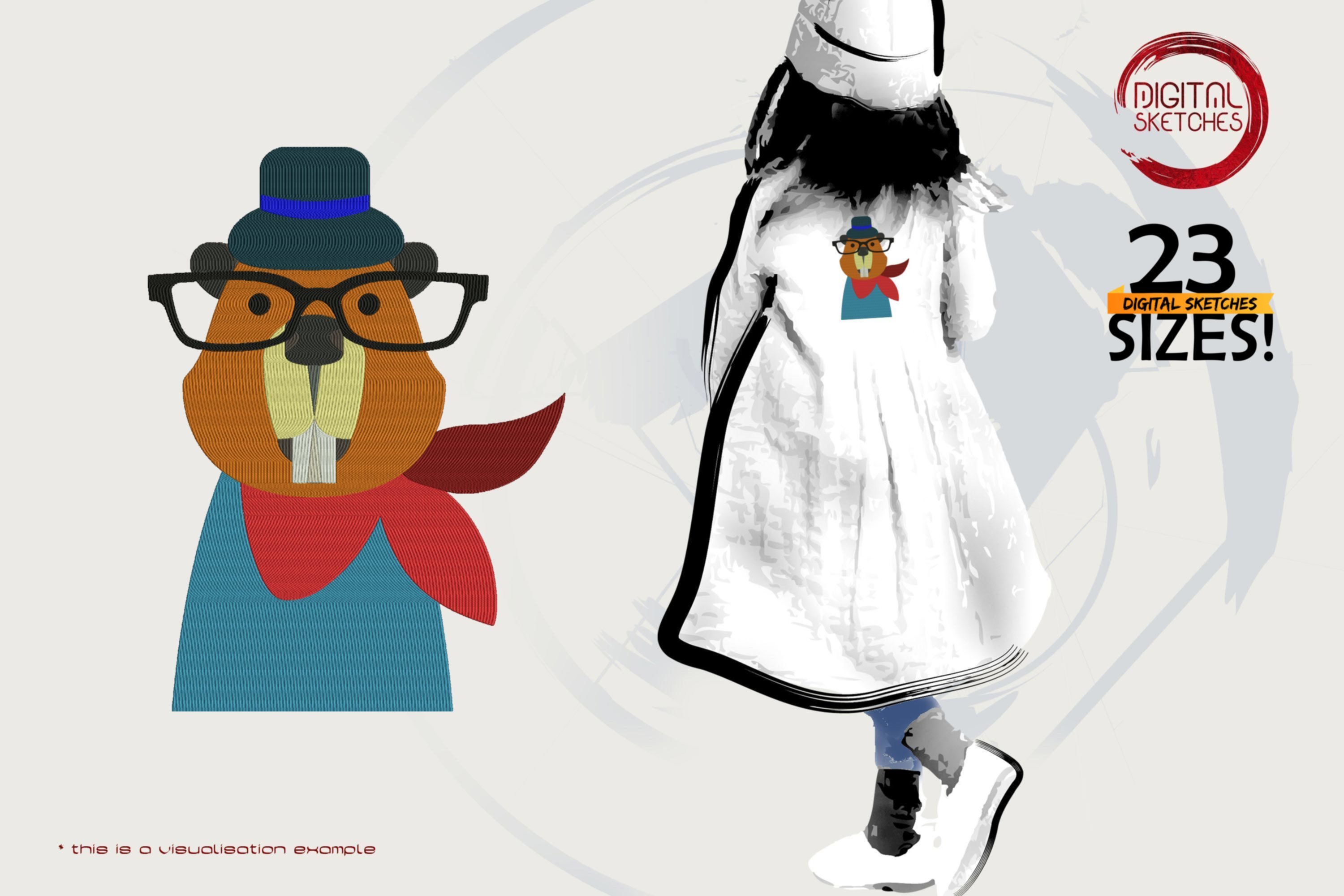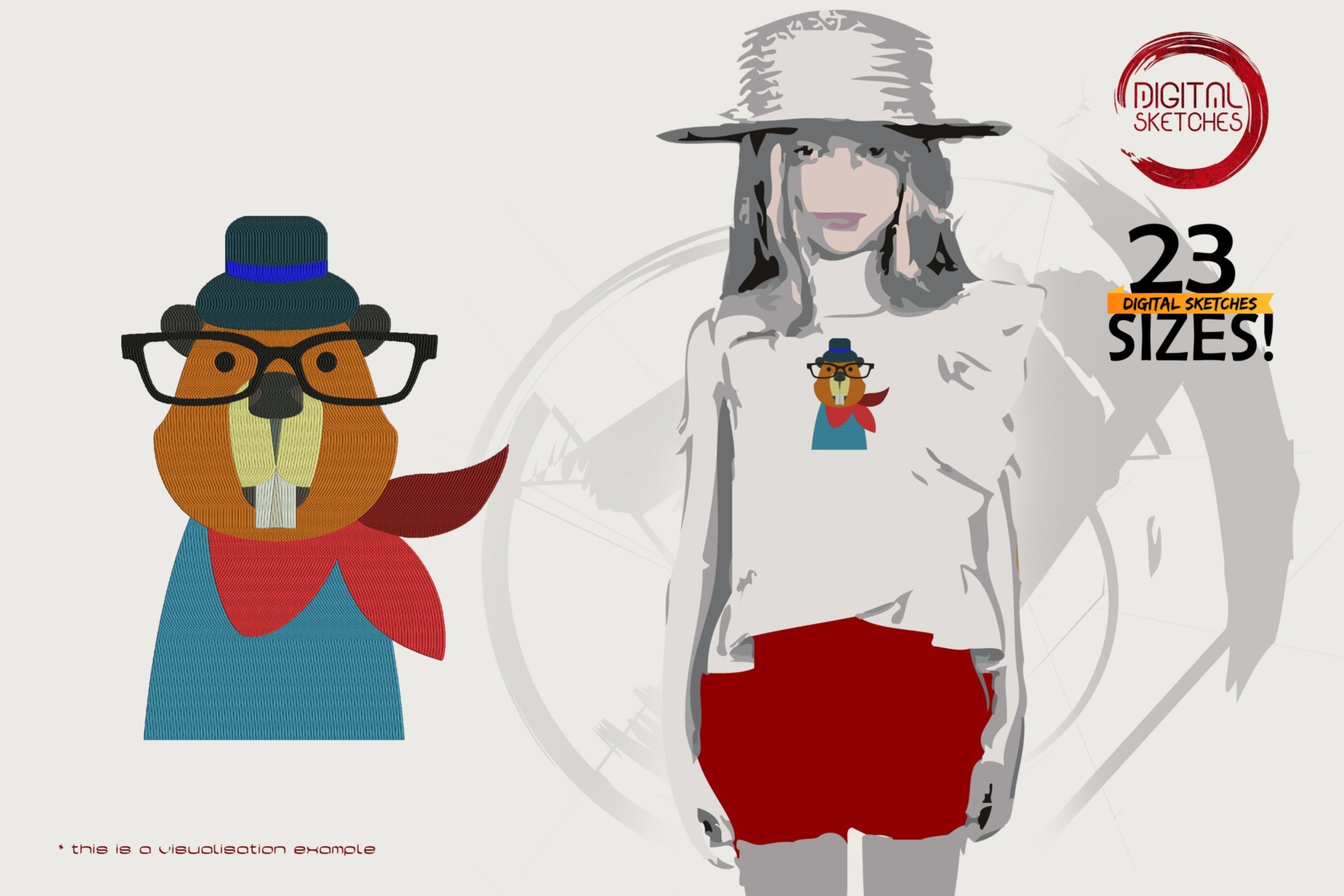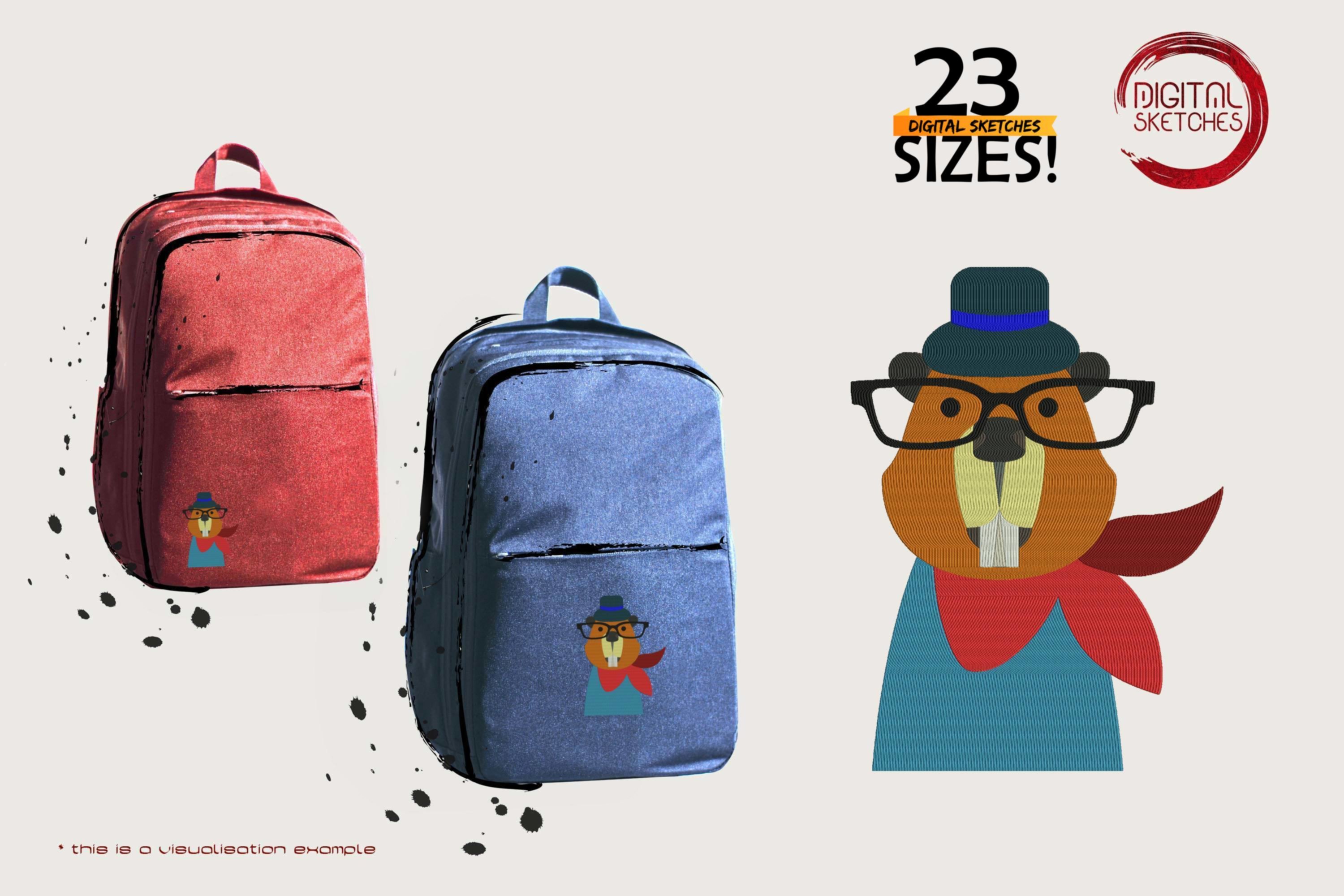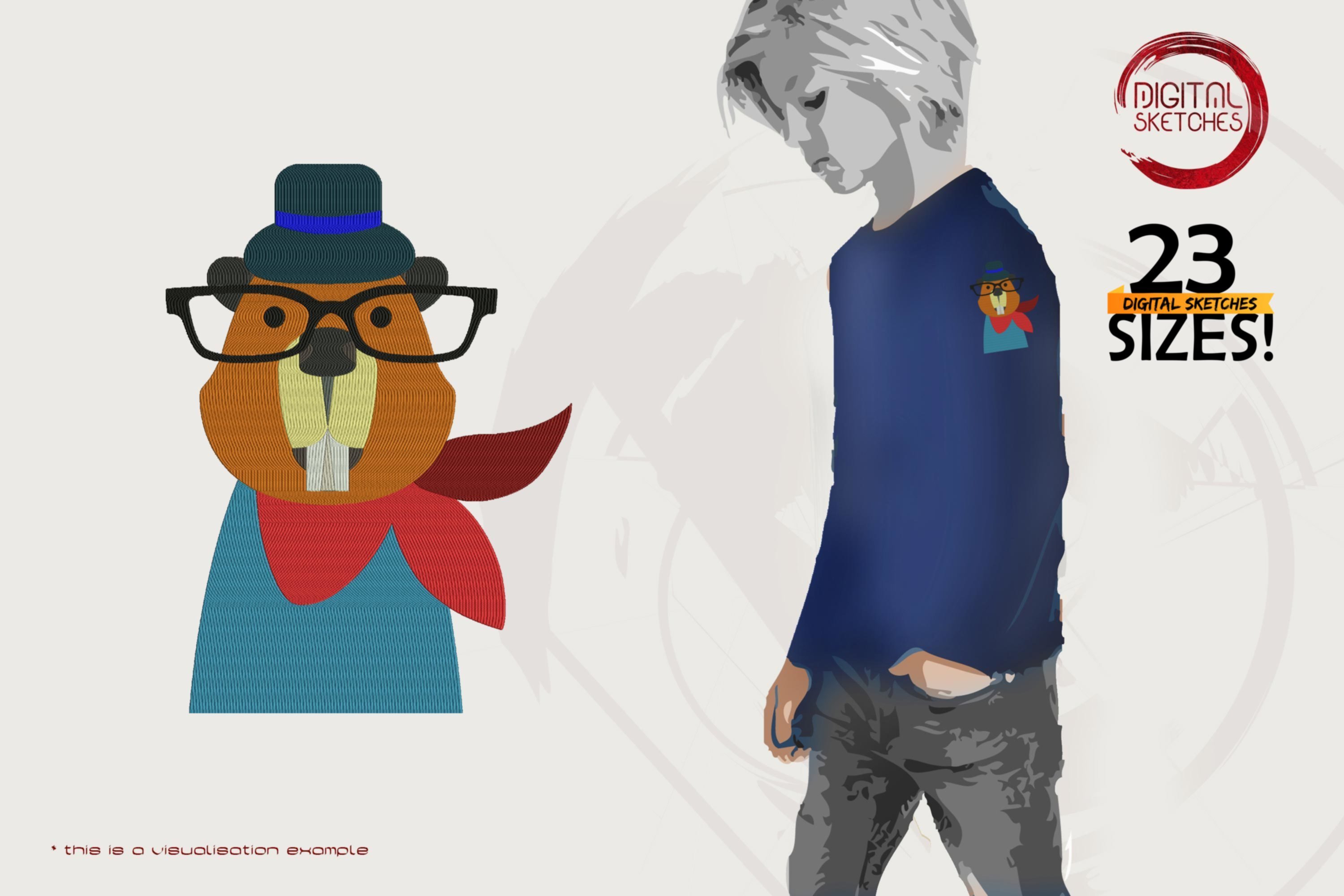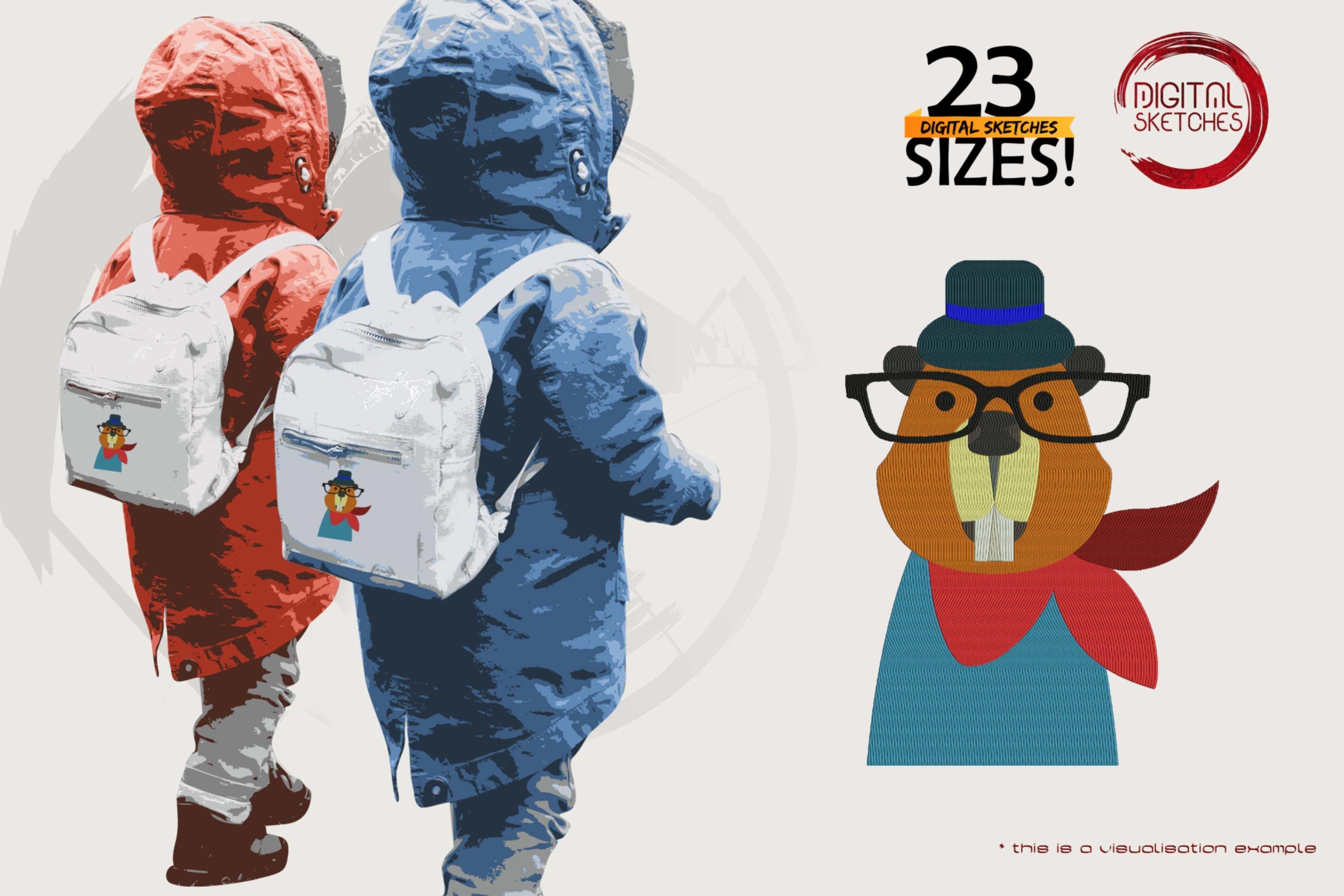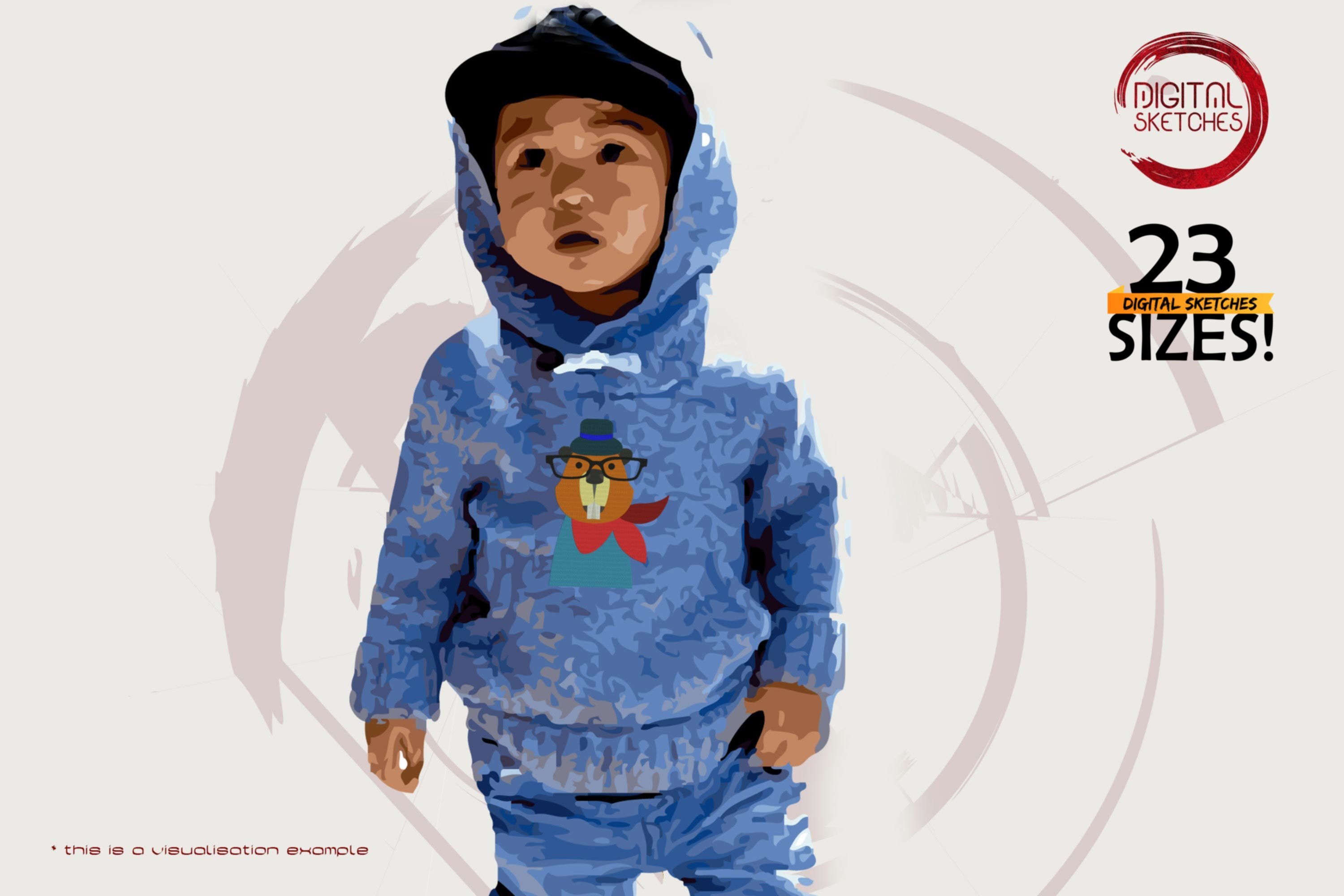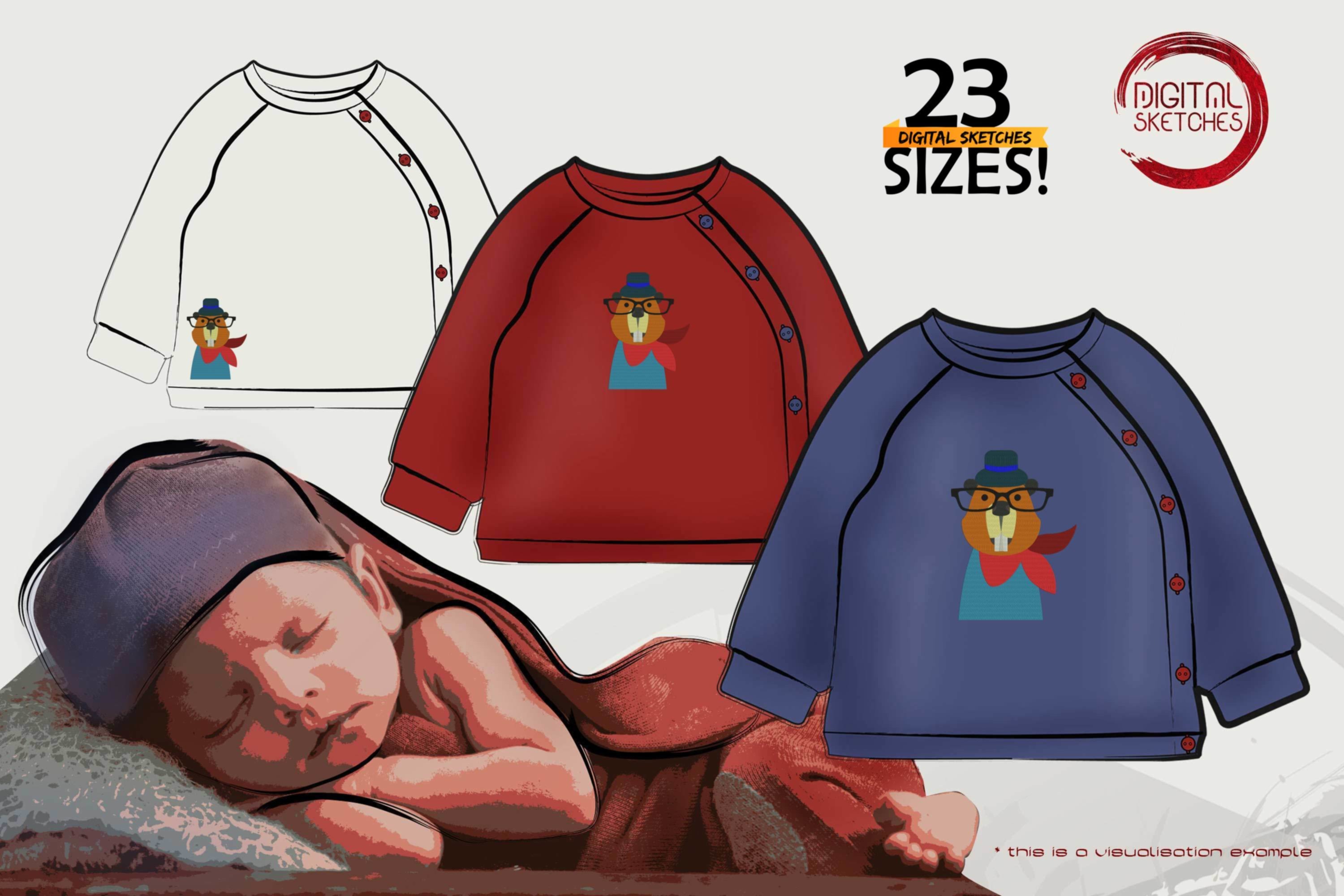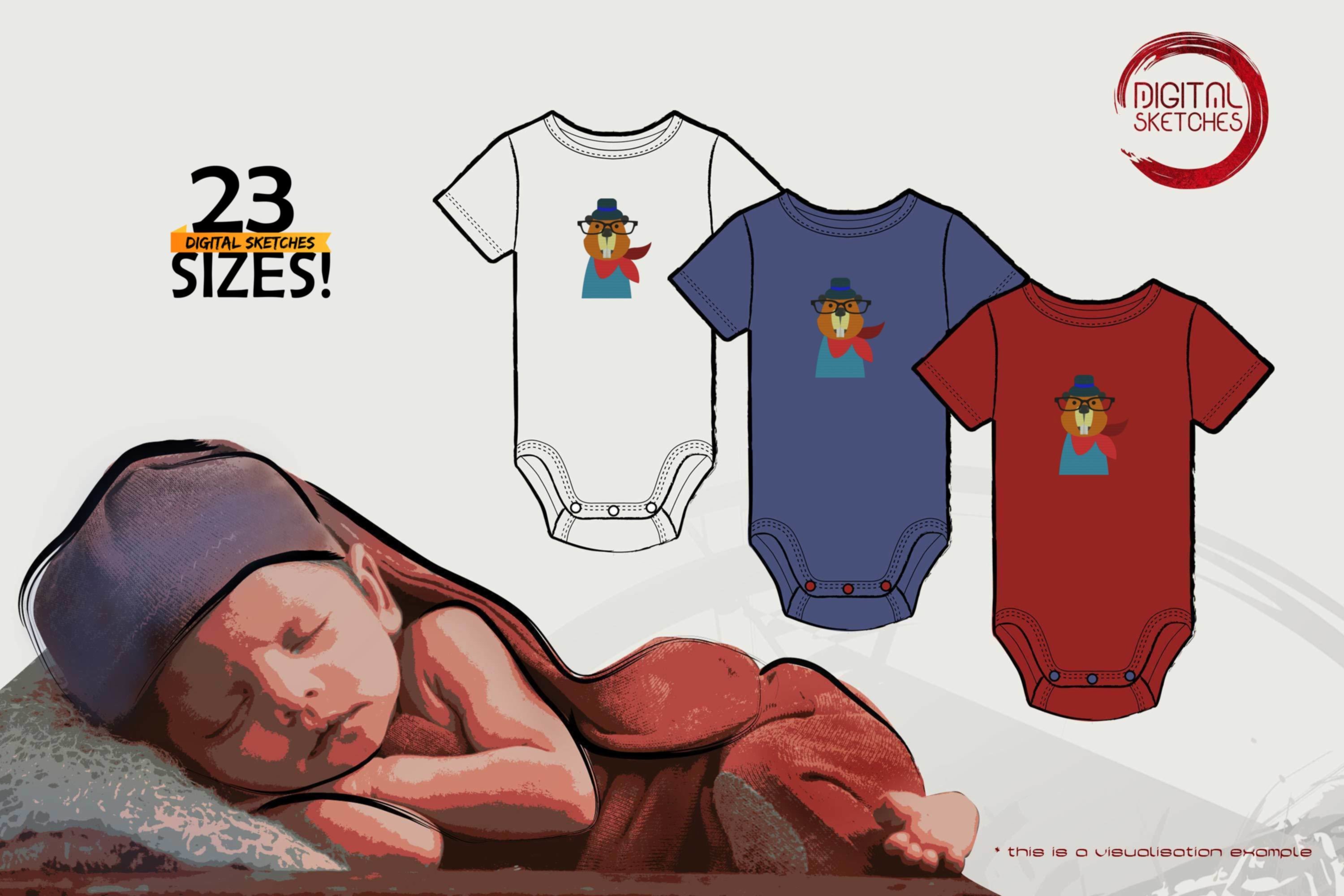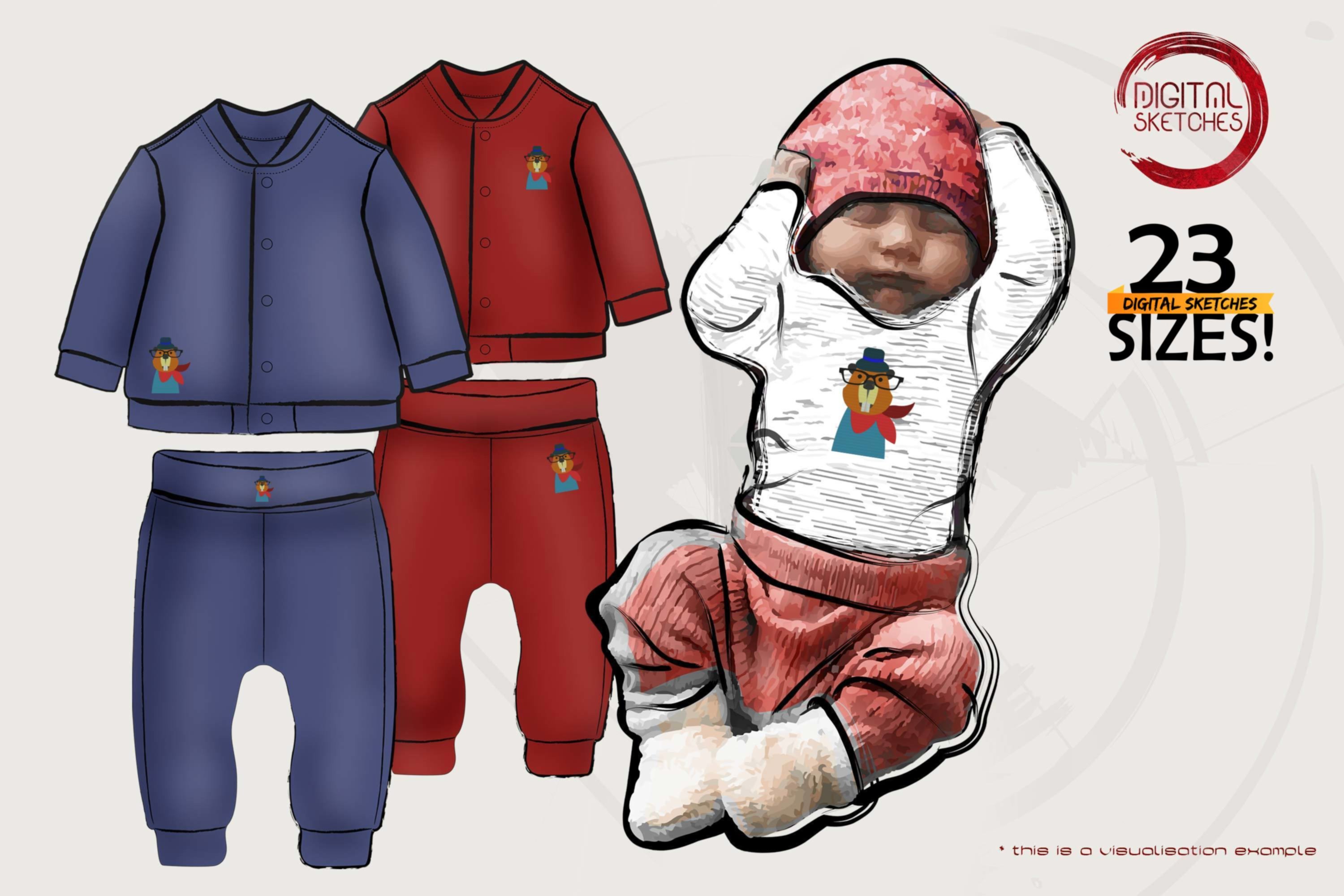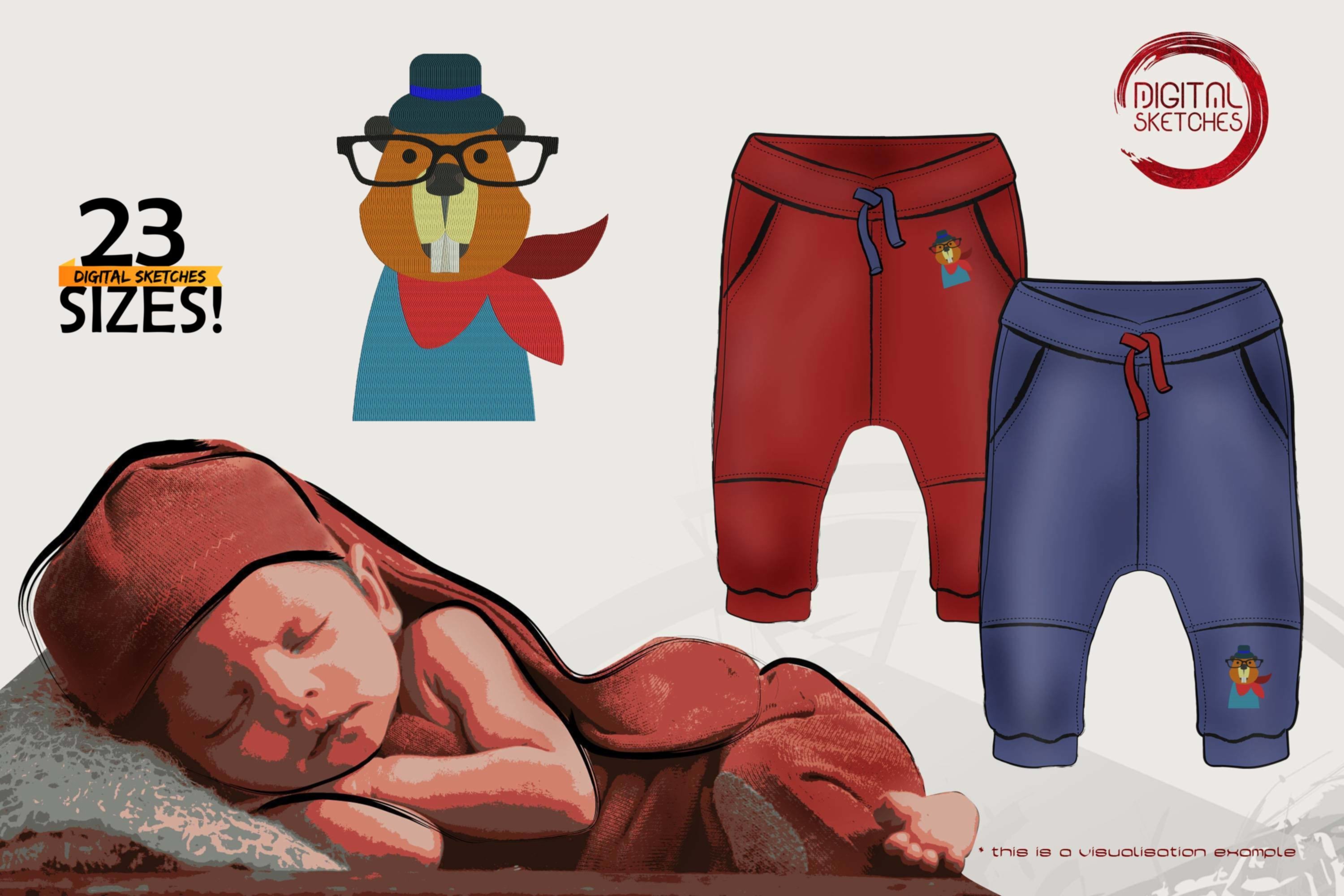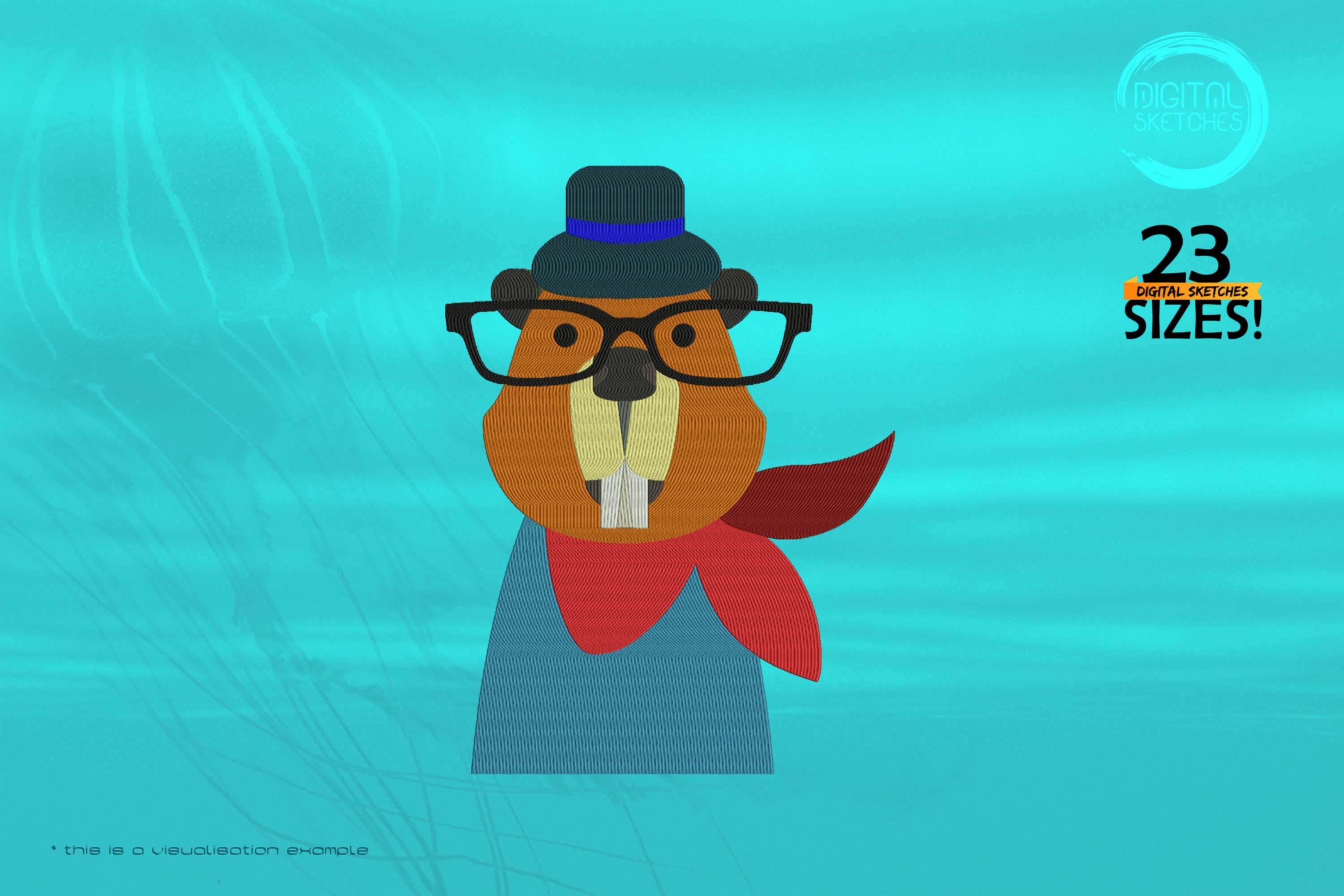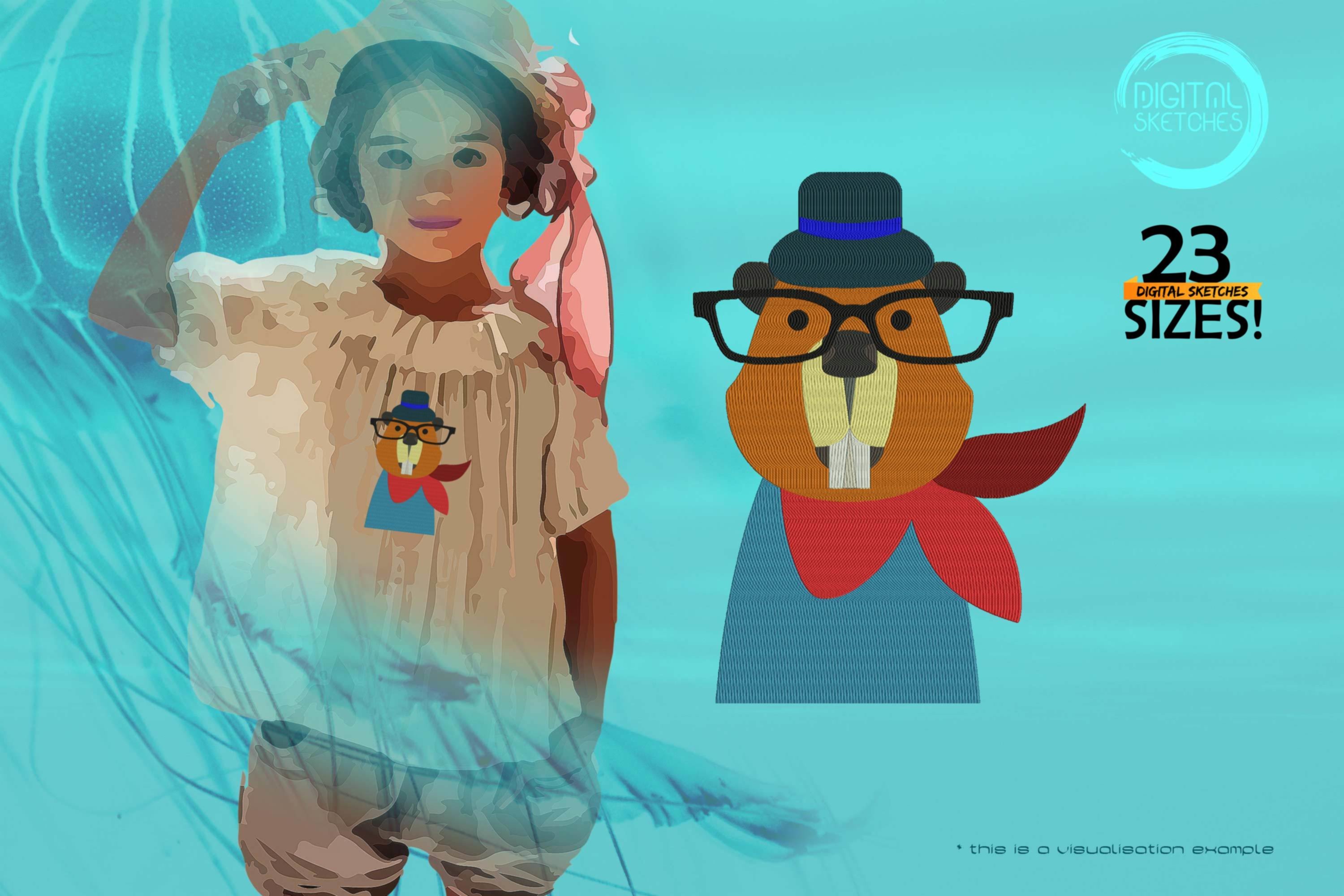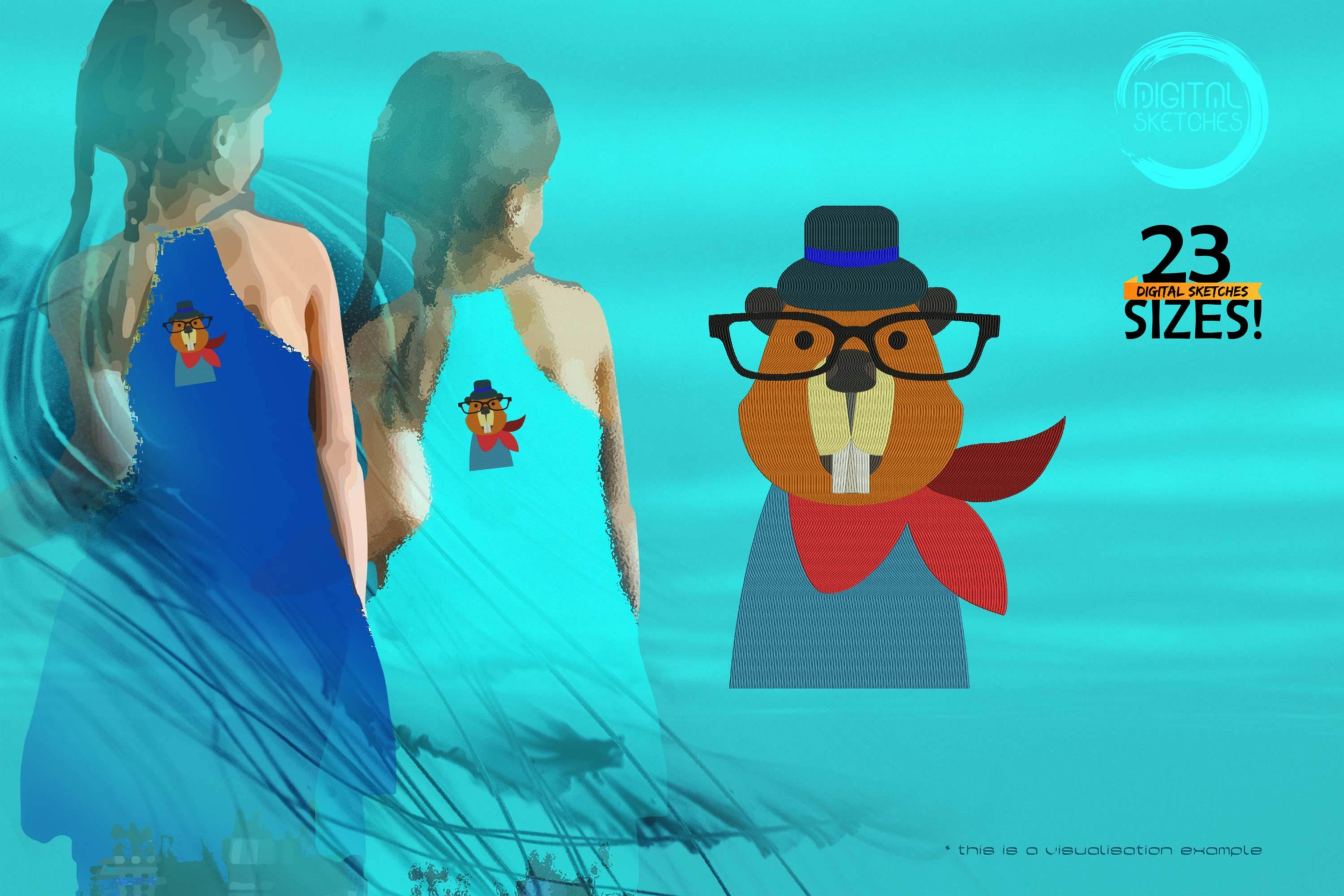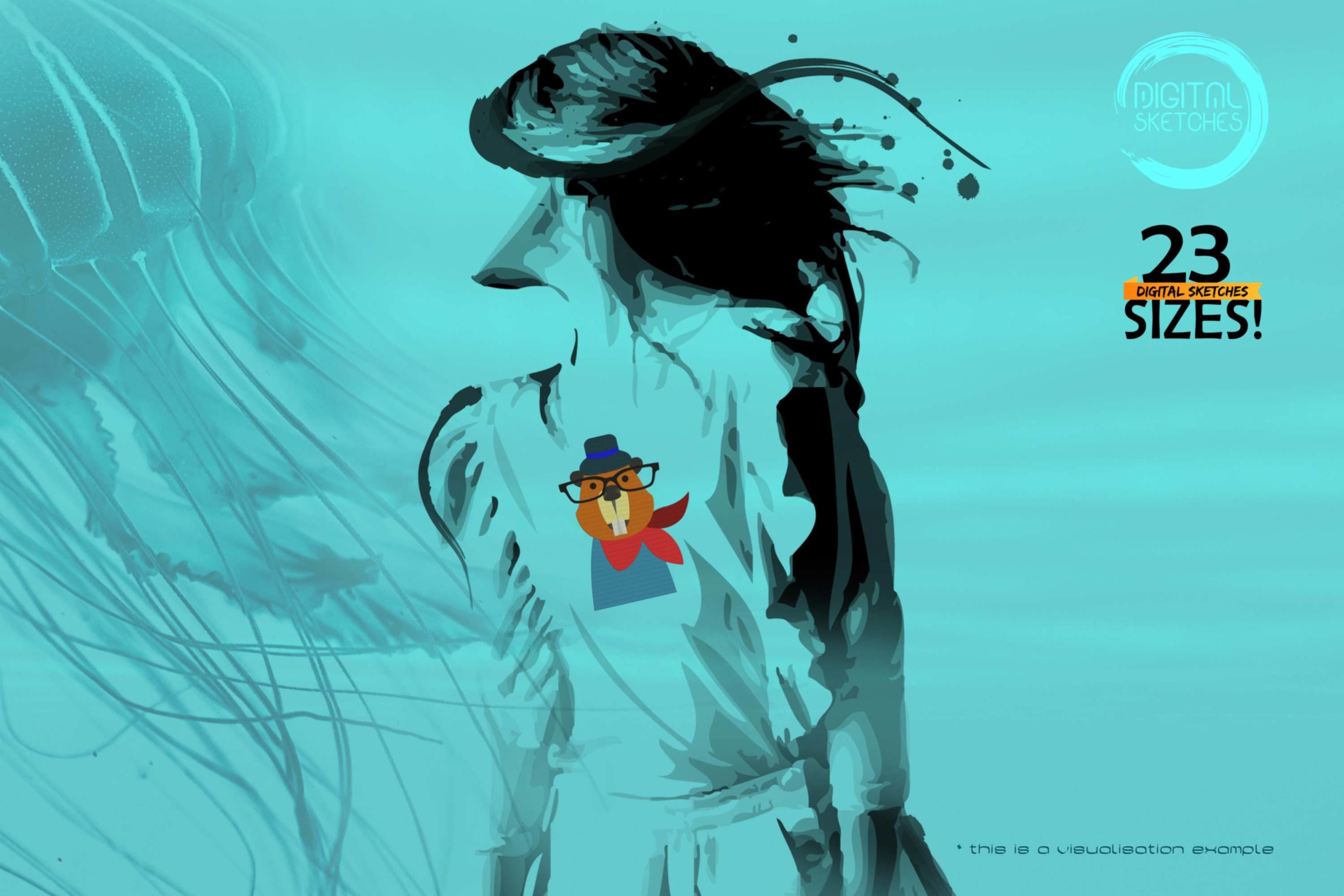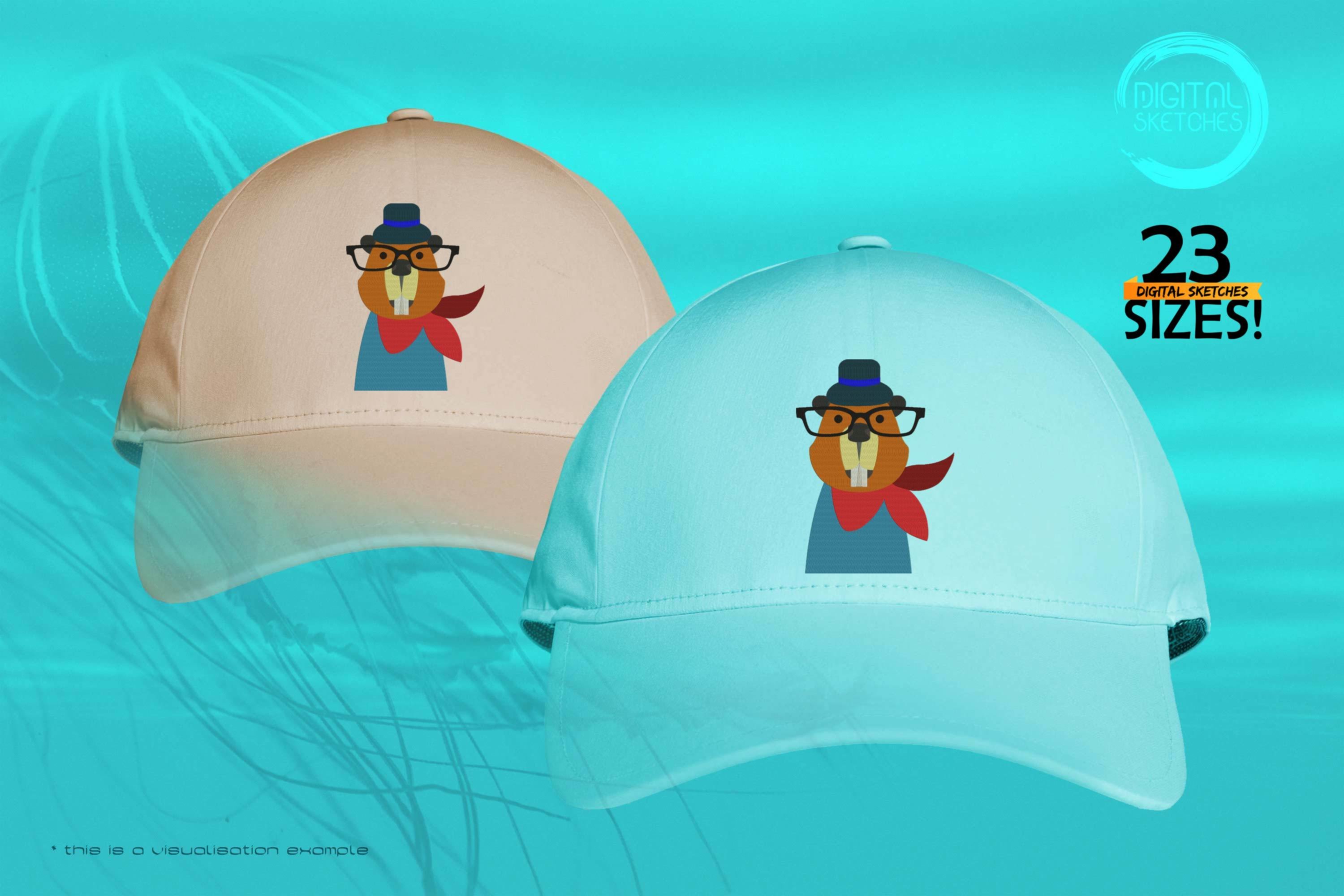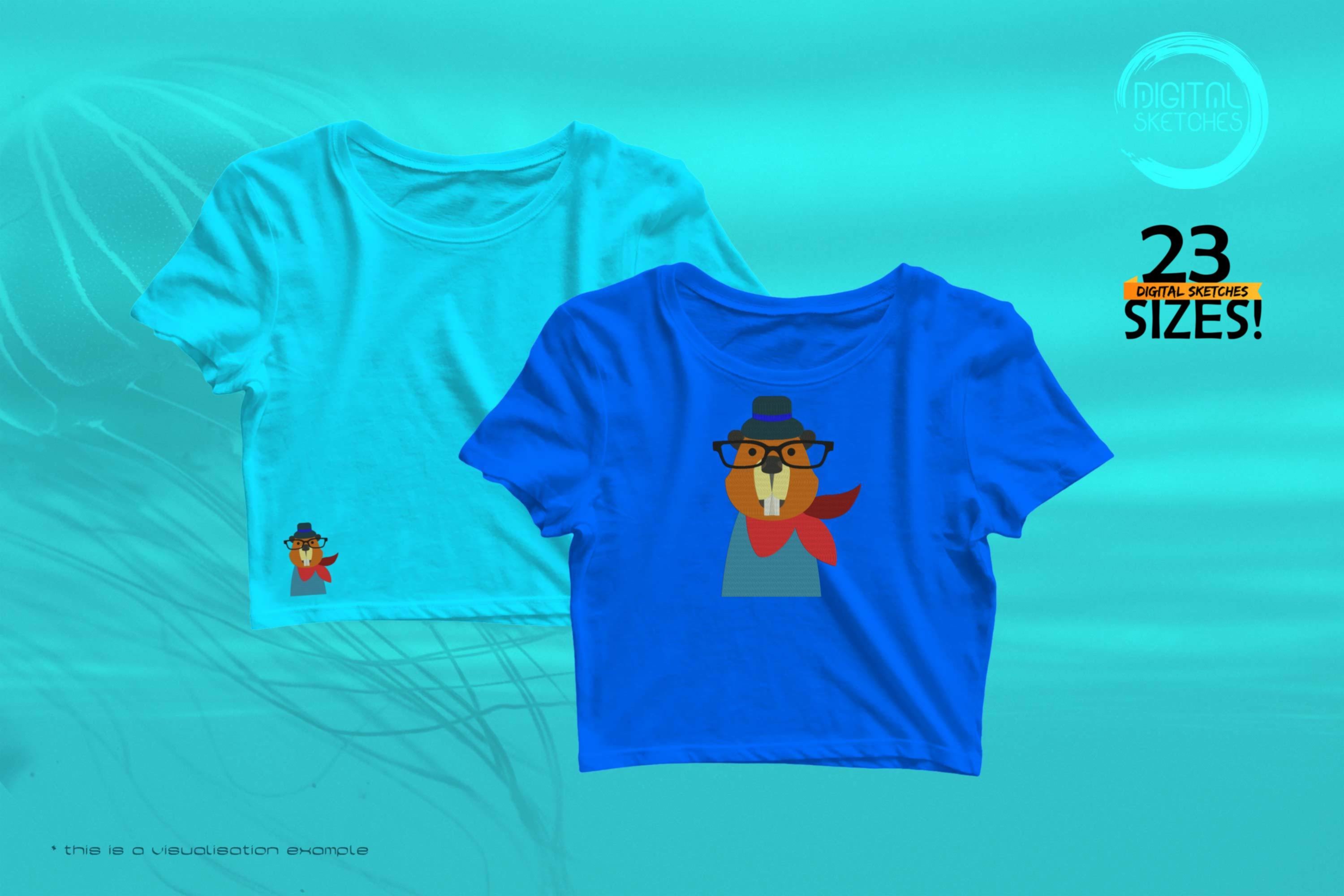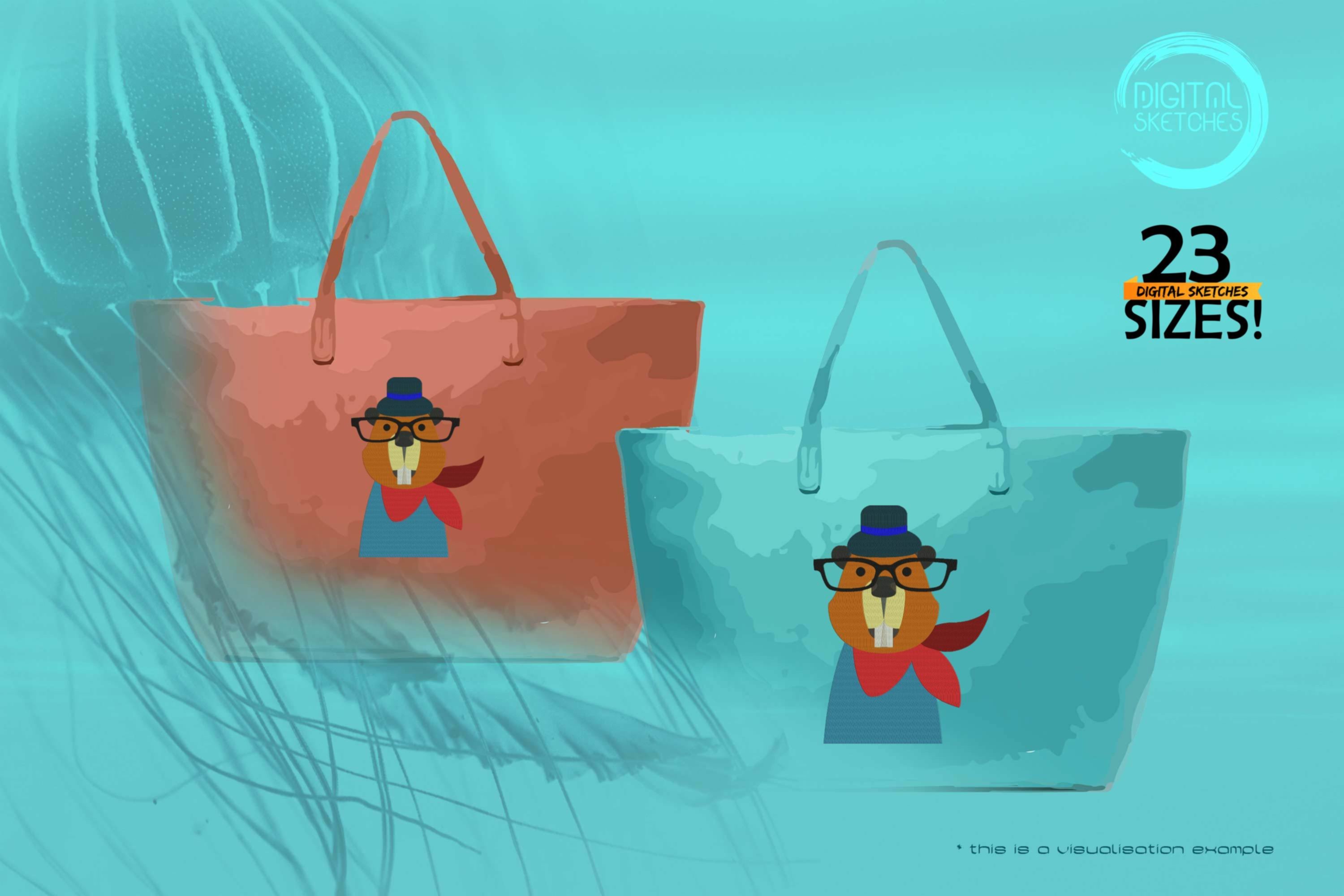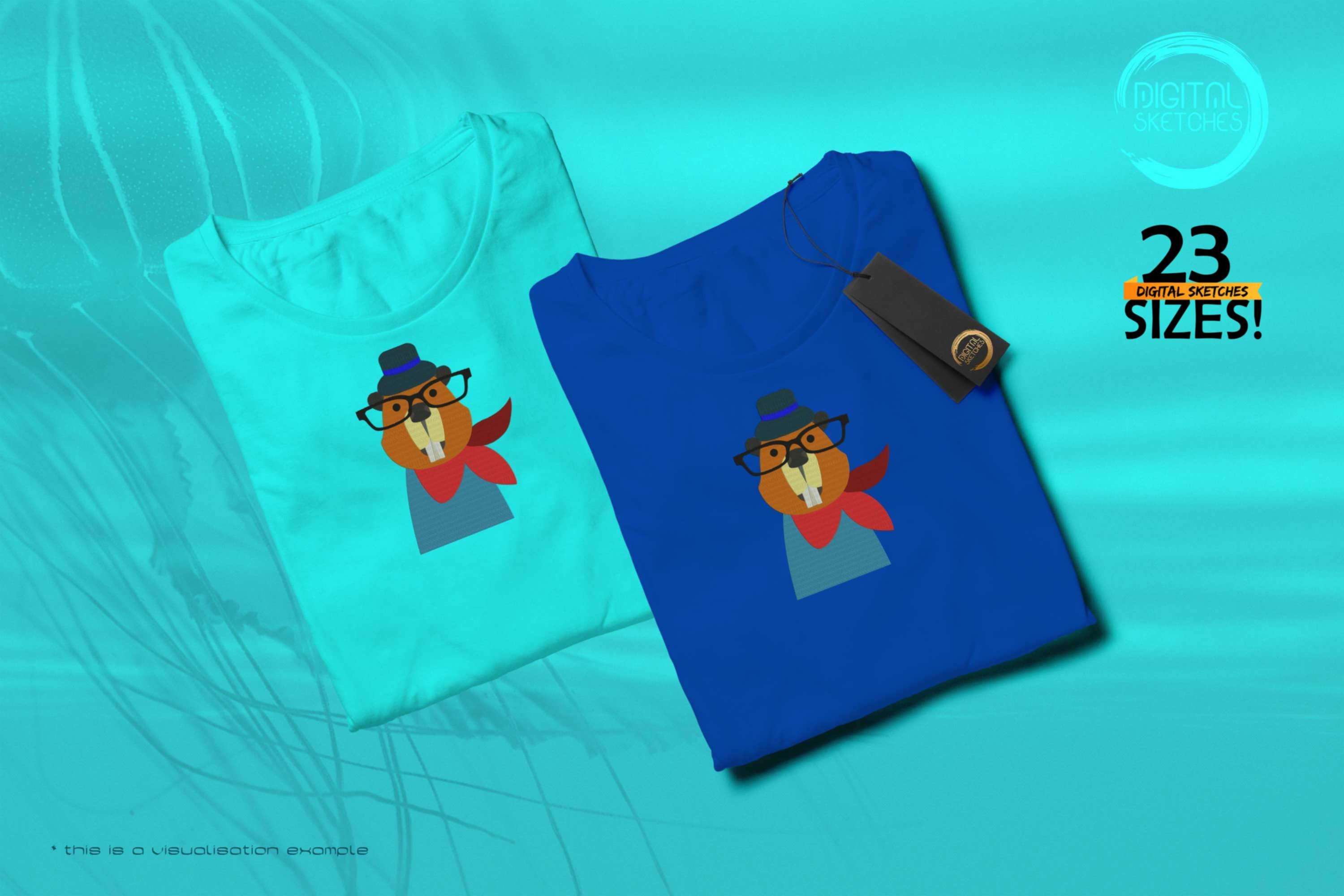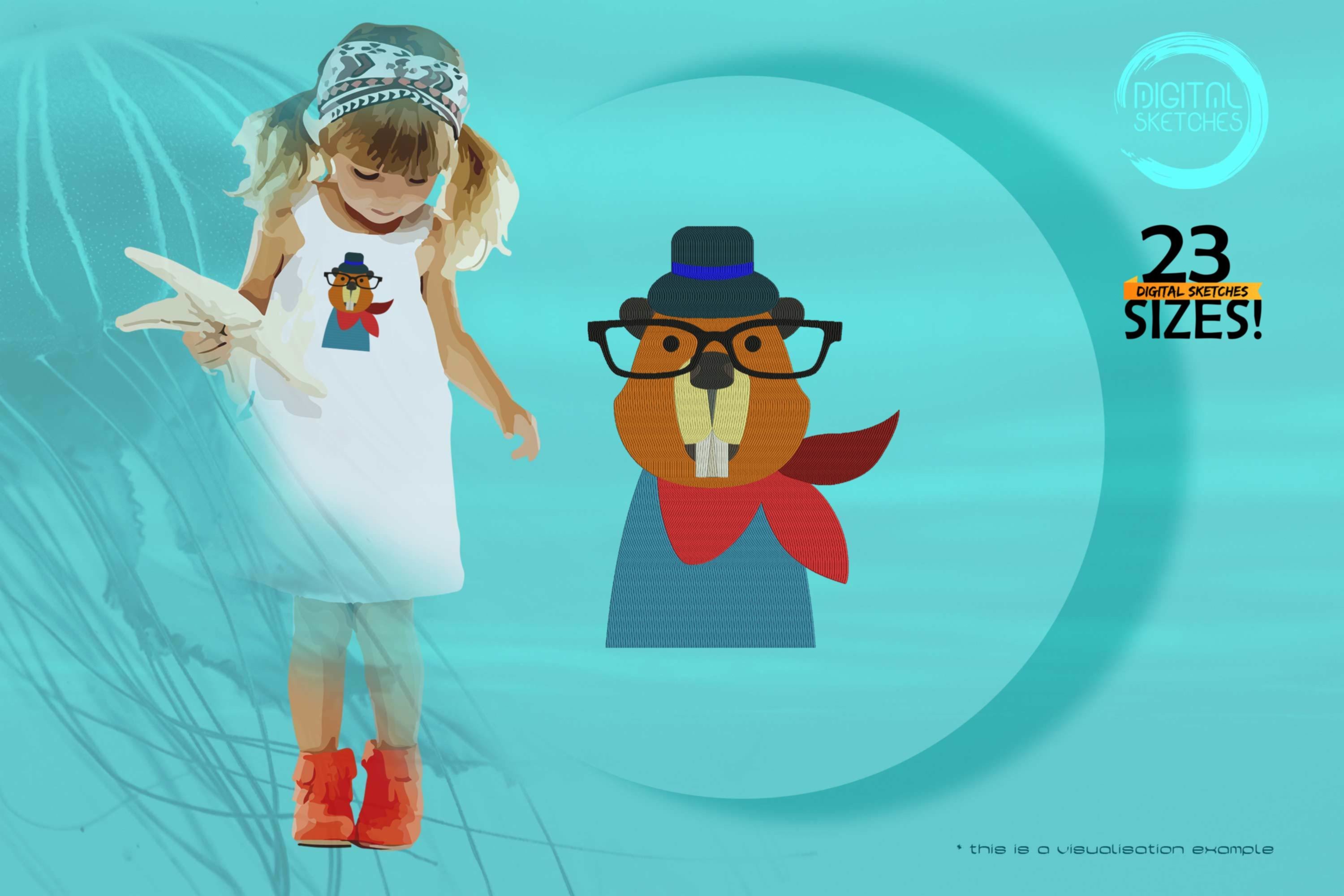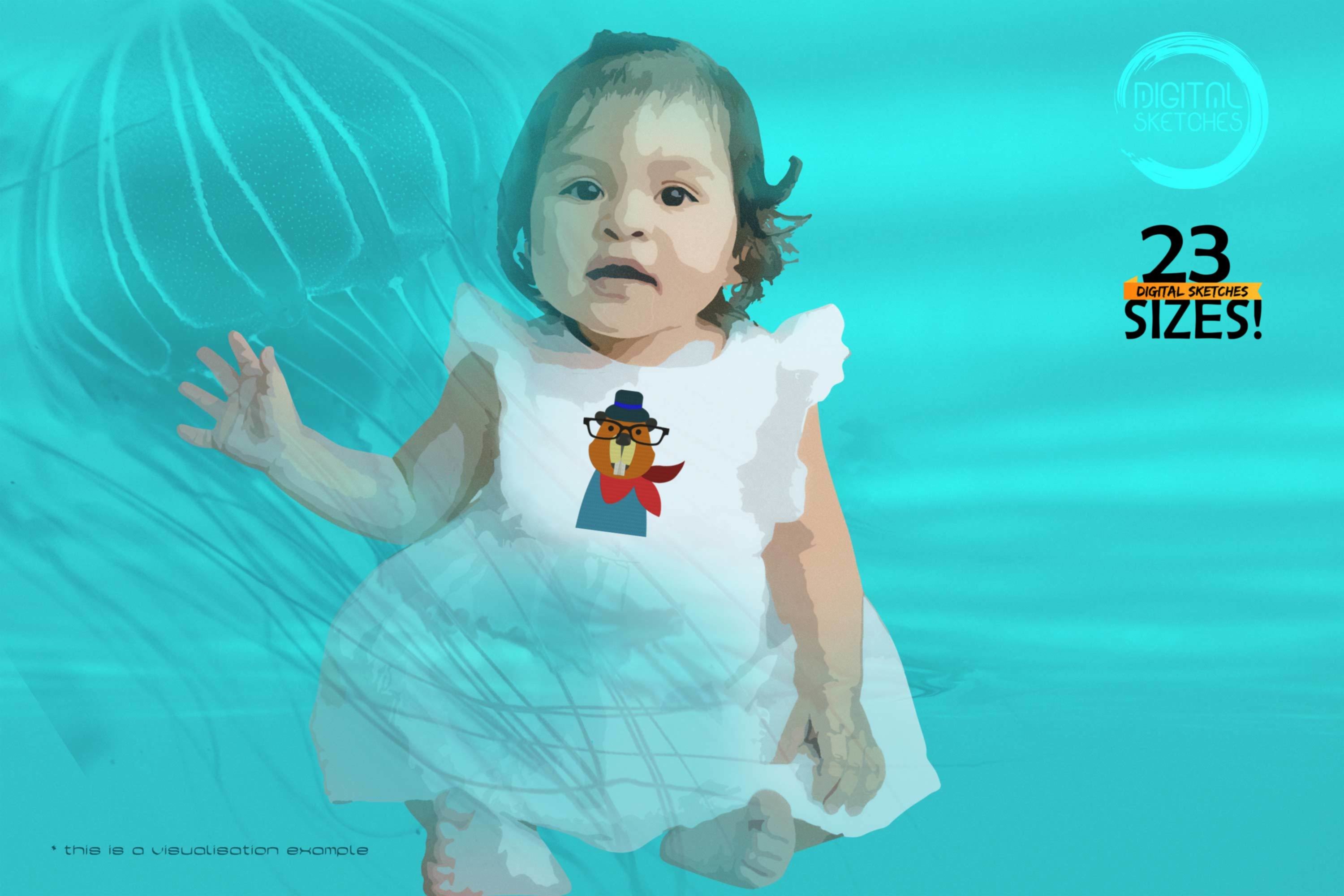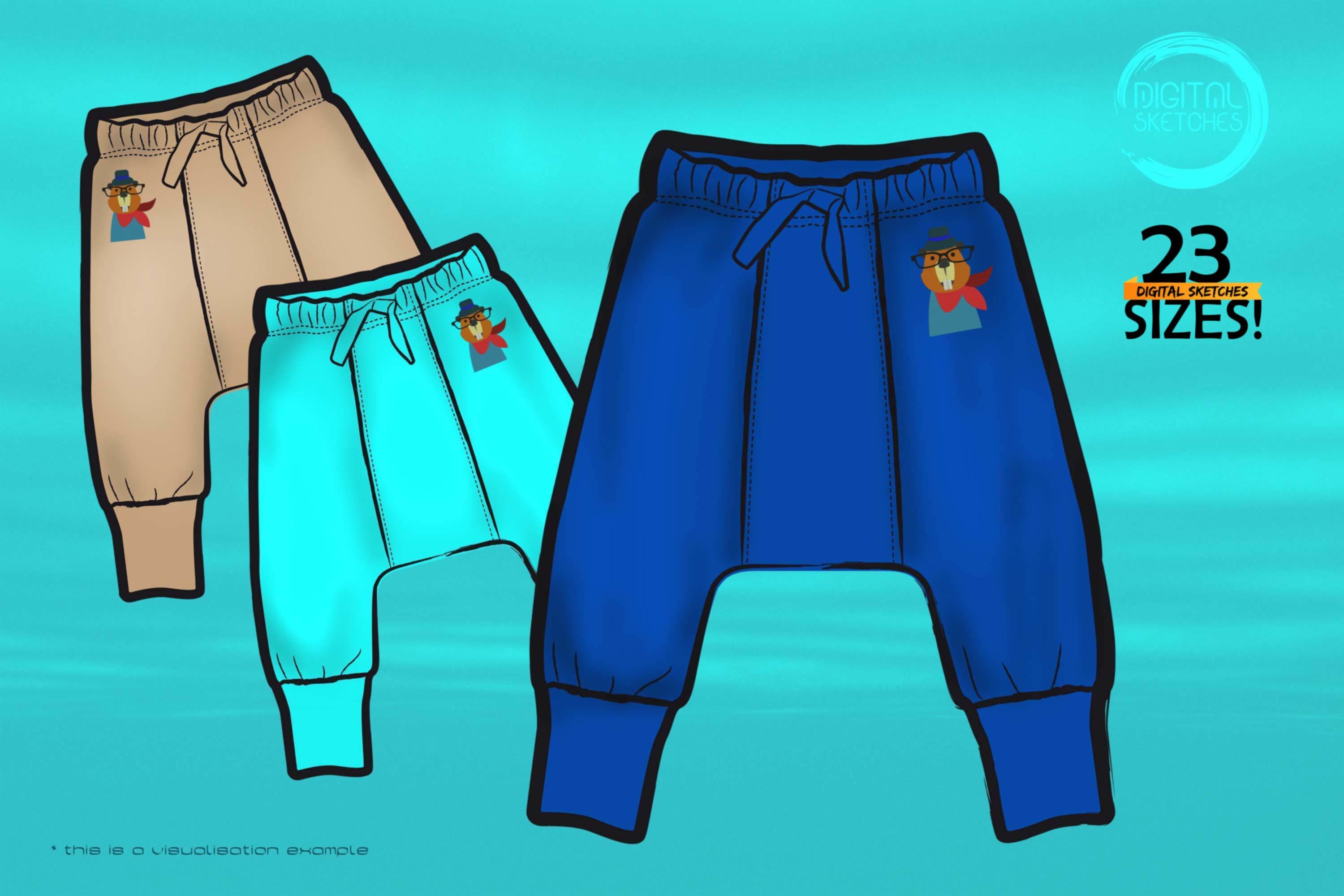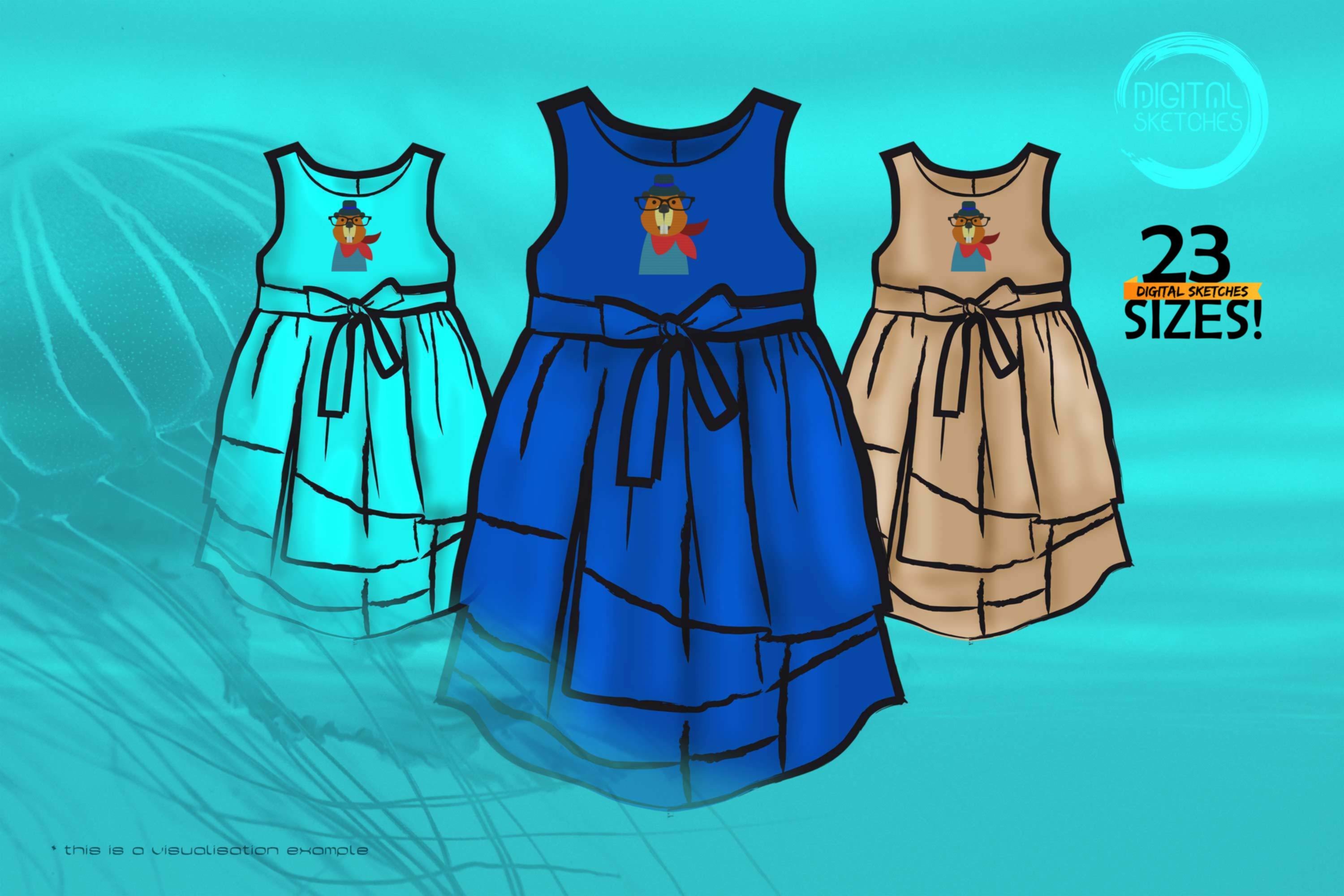 US$1.10*
%
US$4.40*
(75% saved)
Product information "Hipster Beaver"
Beavers (Castoridae) are a family in the order Rodentia. They are - after the capybaras - the second largest living rodents on earth. The family today consists of a single genus, Castor, which includes two species: the European beaver (Castor fiber), also called Eurasian beaver, and the Canadian beaver (Castor canadensis). The European beaver was originally native to Europe and large parts of Asia, but then became extinct in large parts of Europe due to hunting (dense fur, edible meat). Through consistent protection and reintroductions in the 20th century, European beaver populations have recovered in recent decades. The beaver is a semi-aquatic mammal, which means that its habitat is flowing and stagnant waters and their banks. On land, it moves only slowly due to its clumsy physique. Its physique is excellently adapted to life in and around water. The beaver inhabits flowing waters in all size categories, from first-order rivers to drainage ditches. Likewise, it can take on all forms of still water, from ponds or oxbow lakes to lakes.

Animals are multicellular life forms that engage in a form of heterotrophic metabolism and energy exchange, thus relying on body substance or metabolic products of other organisms for nutrition, and are not fungi. Within the terrestrial life forms, animals form a separate kingdom called Animalia. This kingdom is nowadays equated with the taxon of Metazoa. Accordingly, the group of the actual animals is congruent with the group of the multicellular animals. According to the modern view, unicellular animals do not exist, although this was traditionally seen differently. All animals evolved from a common ancestral form and are more closely related to each other than to any other living beings. The animal world is described by the term fauna. The natural science of the animals is called zoology.

Humans are counted among the animals in biology. Certain non-scientific disciplines - including jurisprudence and theology - do not count him among them. The relationship between animals and humans is the subject of research in animal philosophy.

Product Number:
N09561

Product Name:
hipster-beaver

This design comes with the following sizes:
Size: 5.17"(w) X 7.00"(h) (131.4mm X 177.8mm)
Size: 5.26"(w) X 7.12"(h) (133.6mm X 180.8mm)
Size: 5.46"(w) X 7.39"(h) (138.8mm X 187.8mm)
Size: 5.52"(w) X 7.47"(h) (140.2mm X 189.8mm)
Size: 5.58"(w) X 7.55"(h) (141.8mm X 191.8mm)
Size: 5.72"(w) X 7.75"(h) (145.4mm X 196.8mm)
Size: 5.76"(w) X 7.79"(h) (146.2mm X 197.8mm)
Size: 5.81"(w) X 7.87"(h) (147.6mm X 199.8mm)
Size: 5.90"(w) X 7.98"(h) (149.8mm X 202.8mm)
Size: 6.08"(w) X 8.22"(h) (154.4mm X 208.8mm)
Size: 6.13"(w) X 8.30"(h) (155.8mm X 210.8mm)
Size: 6.22"(w) X 8.42"(h) (158.0mm X 213.8mm)
Size: 6.28"(w) X 8.50"(h) (159.4mm X 215.8mm)
Size: 6.54"(w) X 8.85"(h) (166.2mm X 224.8mm)
Size: 6.69"(w) X 9.05"(h) (169.8mm X 229.8mm)
Size: 6.92"(w) X 9.36"(h) (175.8mm X 237.8mm)
Size: 6.98"(w) X 9.44"(h) (177.2mm X 239.8mm)
Size: 7.27"(w) X 9.83"(h) (184.6mm X 249.8mm)
Size: 7.39"(w) X 9.99"(h) (187.6mm X 253.8mm)
Size: 7.76"(w) X 10.50"(h) (197.2mm X 266.8mm)
Size: 7.85"(w) X 10.62"(h) (199.4mm X 269.8mm)
Size: 9.83"(w) X 13.30"(h) (249.6mm X 337.8mm)
Size: 10.47"(w) X 14.17"(h) (266.0mm X 359.8mm)

The following formats are included in the file you will receive: .DST .EXP .JEF .PES .VP3 .XXX .PEC .U01
You MUST have an embroidery machine and the software needed to transfer it from your computer to the machine to use this file. This listing is for the machine file only - not a finished item.

Hipster Beaver Machine Embroidery Design, Rodentia Family, Semi-Aquatic Mammal, Animal World Embroidery Pattern, Zoology Designs, Nature Embroidery Art, Animalia, DIY Project Idea, Unique Digital Supplies For Embroidery Machines