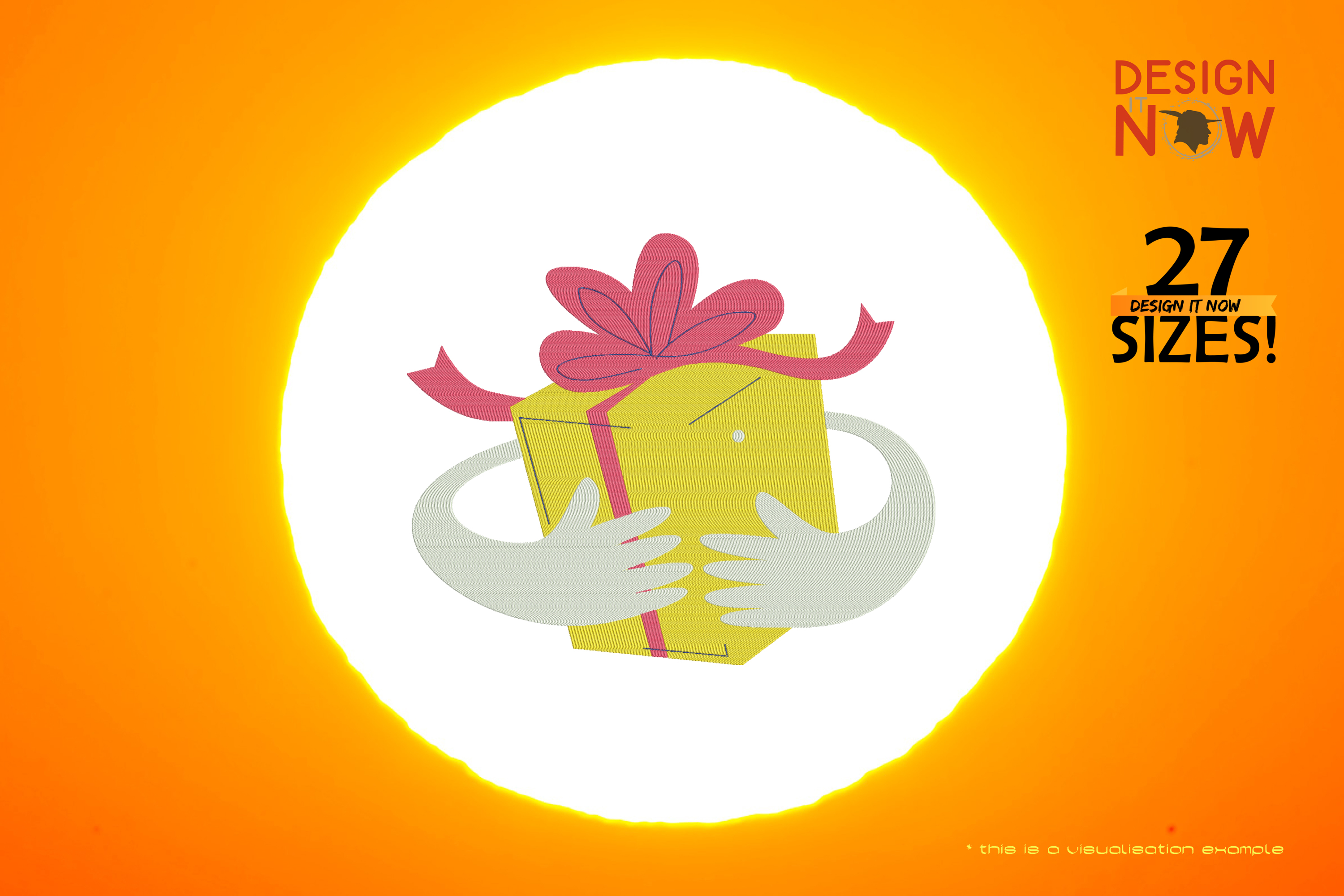 US$1.10*
%
US$4.40*
(75% saved)
Product information "Gift Box"
A gift (from pouring, i.e. entertaining a guest) is the voluntary transfer of ownership of a thing or a right to the recipient without consideration - i.e. directly initially free of charge for the recipient. In a figurative sense, you can also give someone your attention, trust or love. Giving can be an expression of altruistic action. In this case, the giver wants to give the recipient an unselfish pleasure. However, gift giving can also exert a certain social pressure on the recipient to be obligated to the giver in return ("bribery").

Items are often wrapped in wrapping paper as gifts. Wrapping ribbon is a colored, decorative ribbon used to decorate gifts. Nowadays, it is usually made of plastic and is attached to the gift with decorative bows. A gift that does the recipient no good, but is intended to bring him mischief, is (in elevated language) a Danaer gift. Accepted gifts are obligatory, because they are always associated by the giver with an expectation of the recipient; they are thus - in sociological terms - a social sanction that demands a social response, such as a gesture of thanks, a counter-gift, a friendlier attitude toward the giver, or the cessation of hostile actions.
Expression of gratitude for a gift received. Hope for a return gift of equal or even greater value, if possible. Expression of love, friendship, affection, or attachment, e.g., bridal gift. Consolation, in children e.g. a sweet after a fall; also substitute for something missed. Giving, generosity. Host or guest gifts: guests are offered a "warm welcome" and the guest presents the host with a gift (e.g. flowers, wine) as a thank you for the invitation (also called a souvenir). Buying guests a round of drinks at the pub.

Giving anonymous gifts to the less fortunate (cf. charity, alms, donation). The thanks appears to the giver as given by God or his "good conscience," or by the superego in psychology. Initiation of a business or professional relationship a promotional gift. To motivate or reward staff or personnel (e.g. special payments). Resources (storage capacity) are to be conserved, goods are given away with promotional effects instead of being disposed of.

Product Number:
N07280

Product Name:
Gift

This design comes with the following sizes:
Size: 6.13"(w) X 5.02"(h) (155.8mm X 127.4mm)
Size: 6.21"(w) X 5.08"(h) (157.8mm X 129.0mm)
Size: 6.33"(w) X 5.17"(h) (160.8mm X 131.4mm)
Size: 6.37"(w) X 5.20"(h) (161.8mm X 132.2mm)
Size: 6.57"(w) X 5.37"(h) (166.8mm X 136.4mm)
Size: 6.65"(w) X 5.43"(h) (168.8mm X 138.0mm)
Size: 6.84"(w) X 5.59"(h) (173.8mm X 142.0mm)
Size: 6.96"(w) X 5.69"(h) (176.8mm X 144.4mm)
Size: 7.08"(w) X 5.79"(h) (179.8mm X 147.0mm)
Size: 7.39"(w) X 6.04"(h) (187.8mm X 153.4mm)
Size: 7.58"(w) X 6.20"(h) (192.6mm X 157.6mm)
Size: 7.67"(w) X 6.27"(h) (194.8mm X 159.2mm)
Size: 8.14"(w) X 6.65"(h) (206.8mm X 169.0mm)
Size: 8.22"(w) X 6.72"(h) (208.8mm X 170.6mm)
Size: 8.26"(w) X 6.75"(h) (209.8mm X 171.4mm)
Size: 8.29"(w) X 6.78"(h) (210.6mm X 172.2mm)
Size: 8.50"(w) X 6.94"(h) (215.8mm X 176.4mm)
Size: 8.81"(w) X 7.20"(h) (223.8mm X 183.0mm)
Size: 8.93"(w) X 7.30"(h) (226.8mm X 185.4mm)
Size: 9.05"(w) X 7.39"(h) (229.8mm X 187.8mm)
Size: 9.44"(w) X 7.72"(h) (239.8mm X 196.0mm)
Size: 9.83"(w) X 8.04"(h) (249.8mm X 204.2mm)
Size: 10.43"(w) X 8.52"(h) (264.8mm X 216.4mm)
Size: 11.02"(w) X 9.00"(h) (279.8mm X 228.6mm)
Size: 11.80"(w) X 9.65"(h) (299.8mm X 245.0mm)
Size: 13.77"(w) X 11.25"(h) (349.8mm X 285.8mm)
Size: 14.17"(w) X 11.57"(h) (359.8mm X 294.0mm)


The following formats are included in the file you will receive: .DST .EXP .JEF .PES .VP3 .XXX .PEC .U01
You MUST have an embroidery machine and the software needed to transfer it from your computer to the machine to use this file. This listing is for the machine file only - not a finished item.

Gift Box Machine Embroidery Design, Giving Embroidery Pattern, Designs, Ribbon Embroidery Art, DIY Project Idea, Unique Digital Supplies For Embroidery Machines