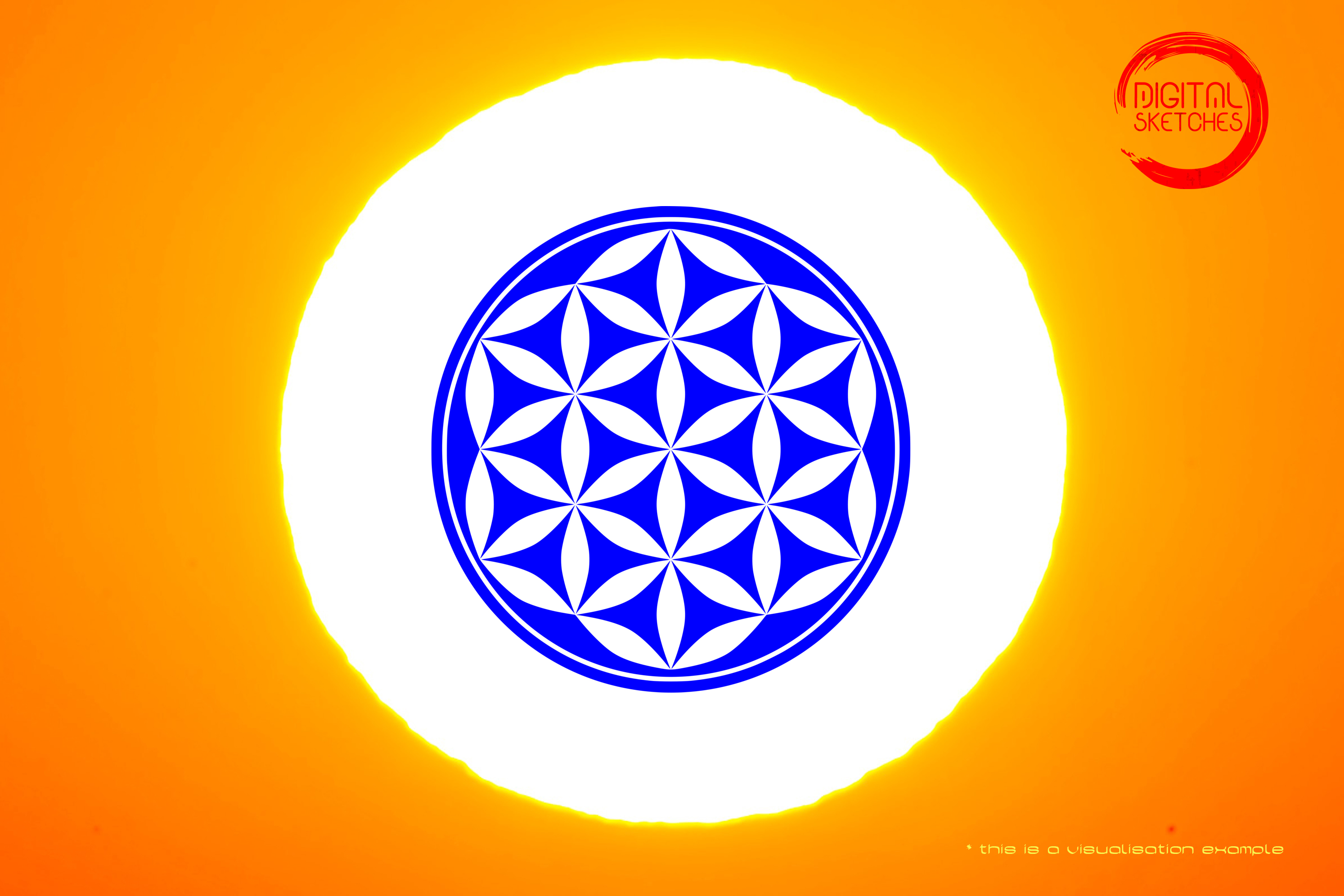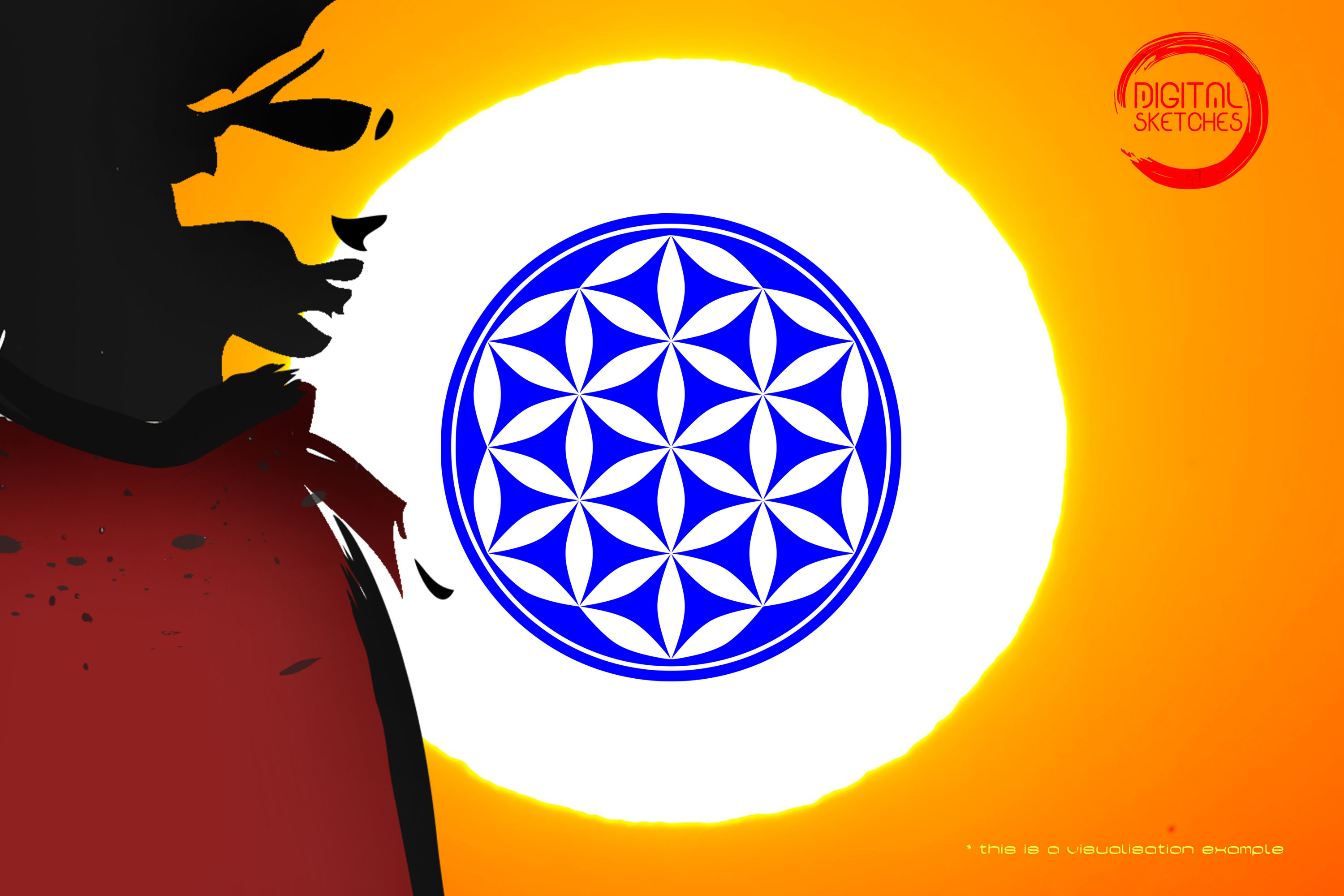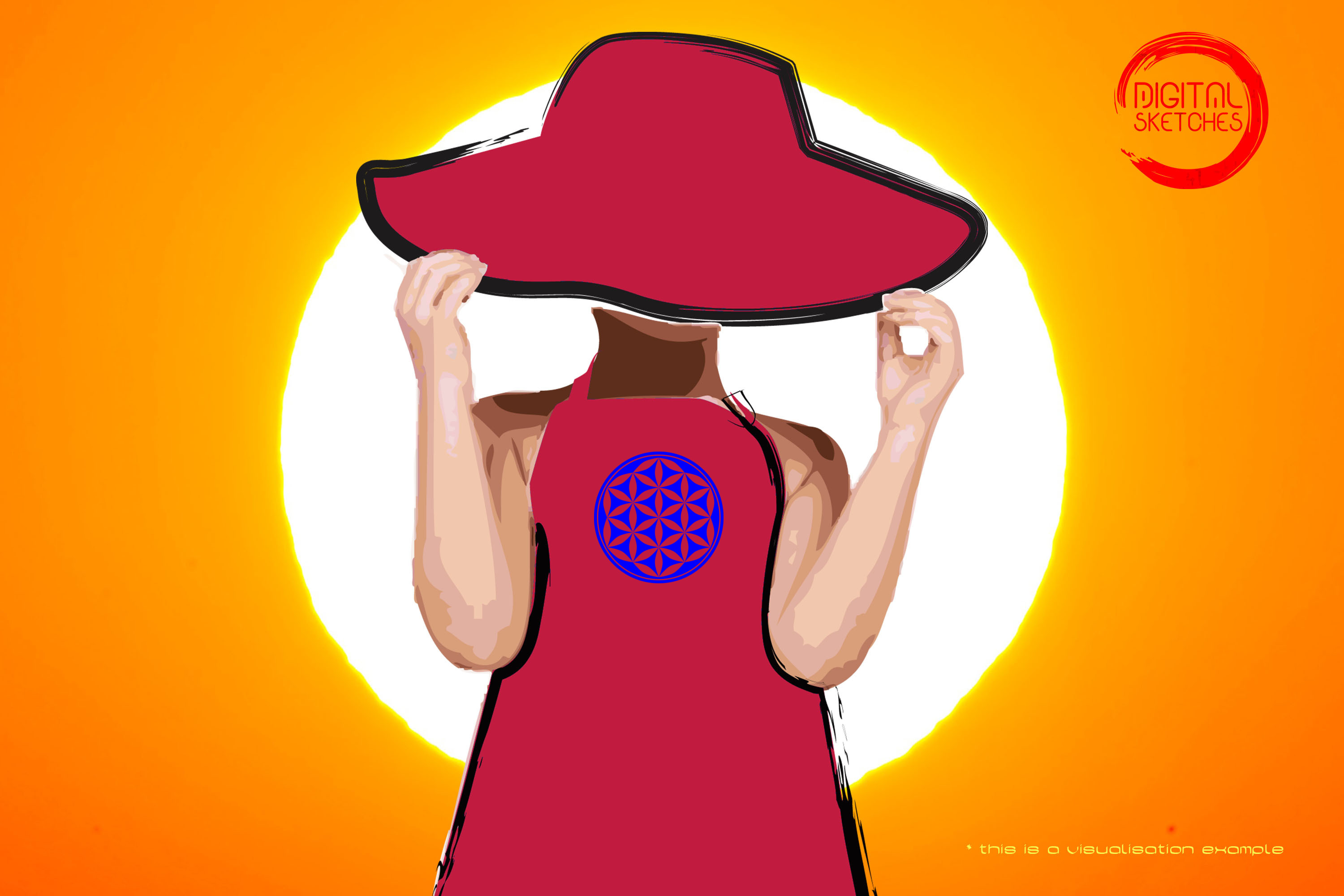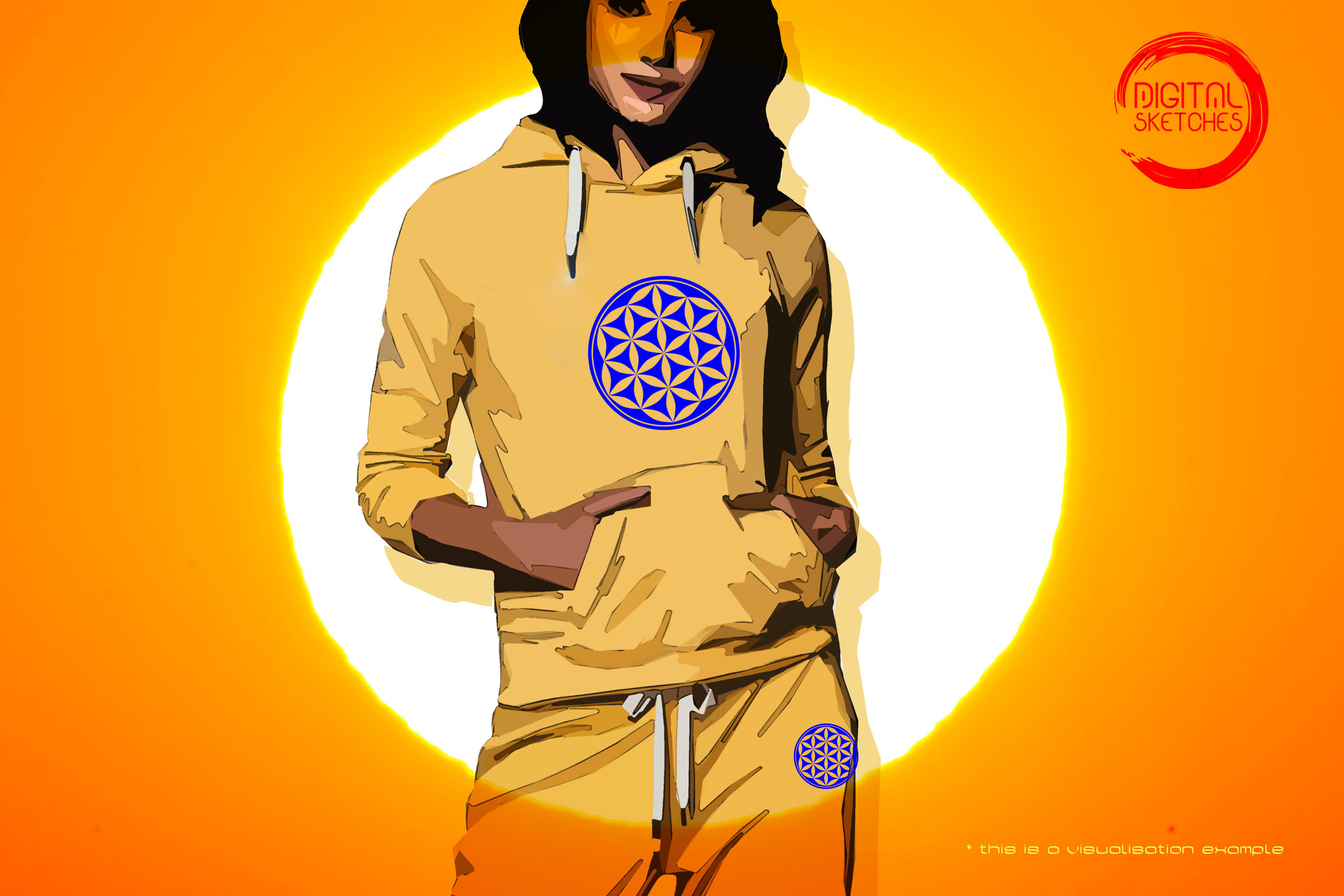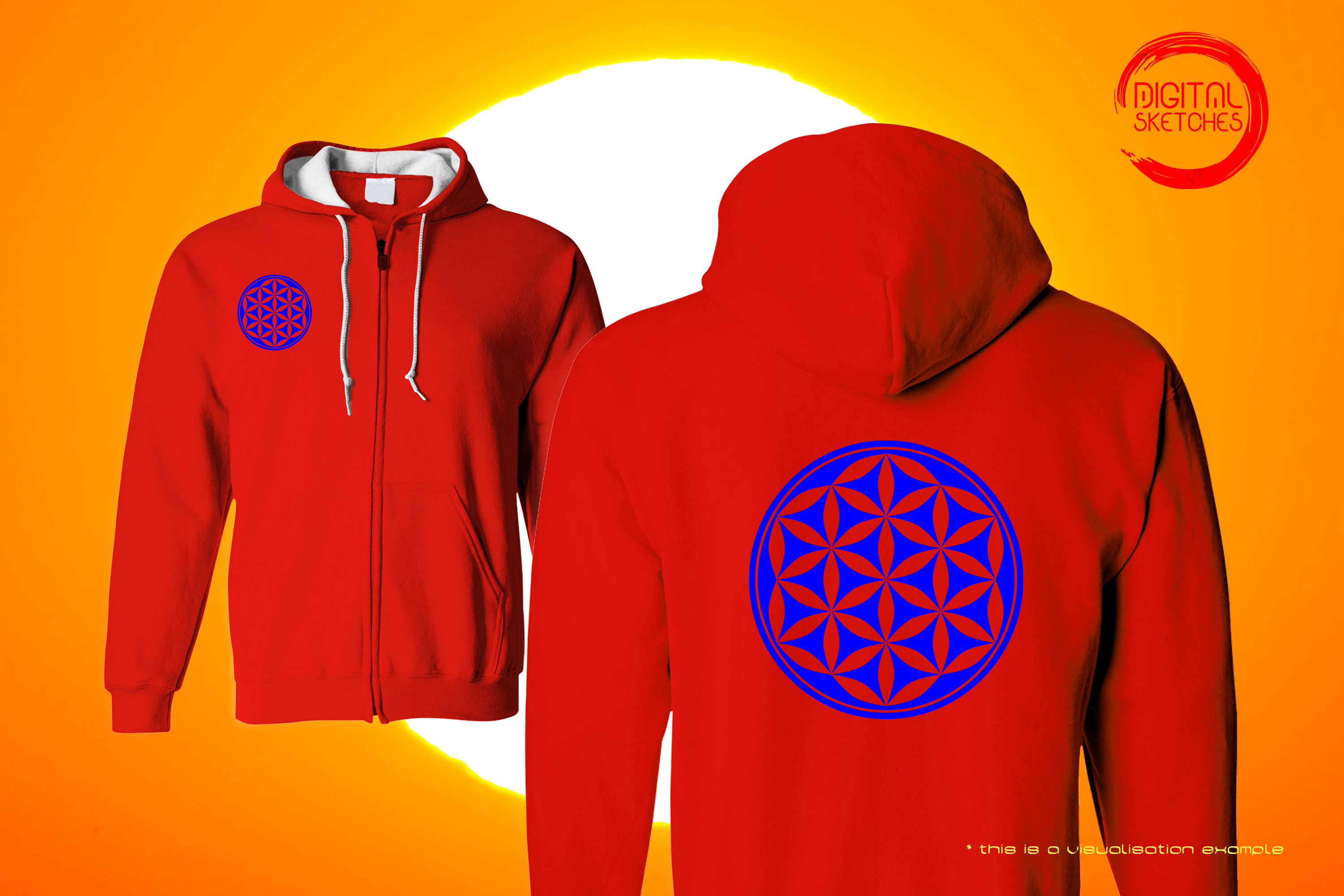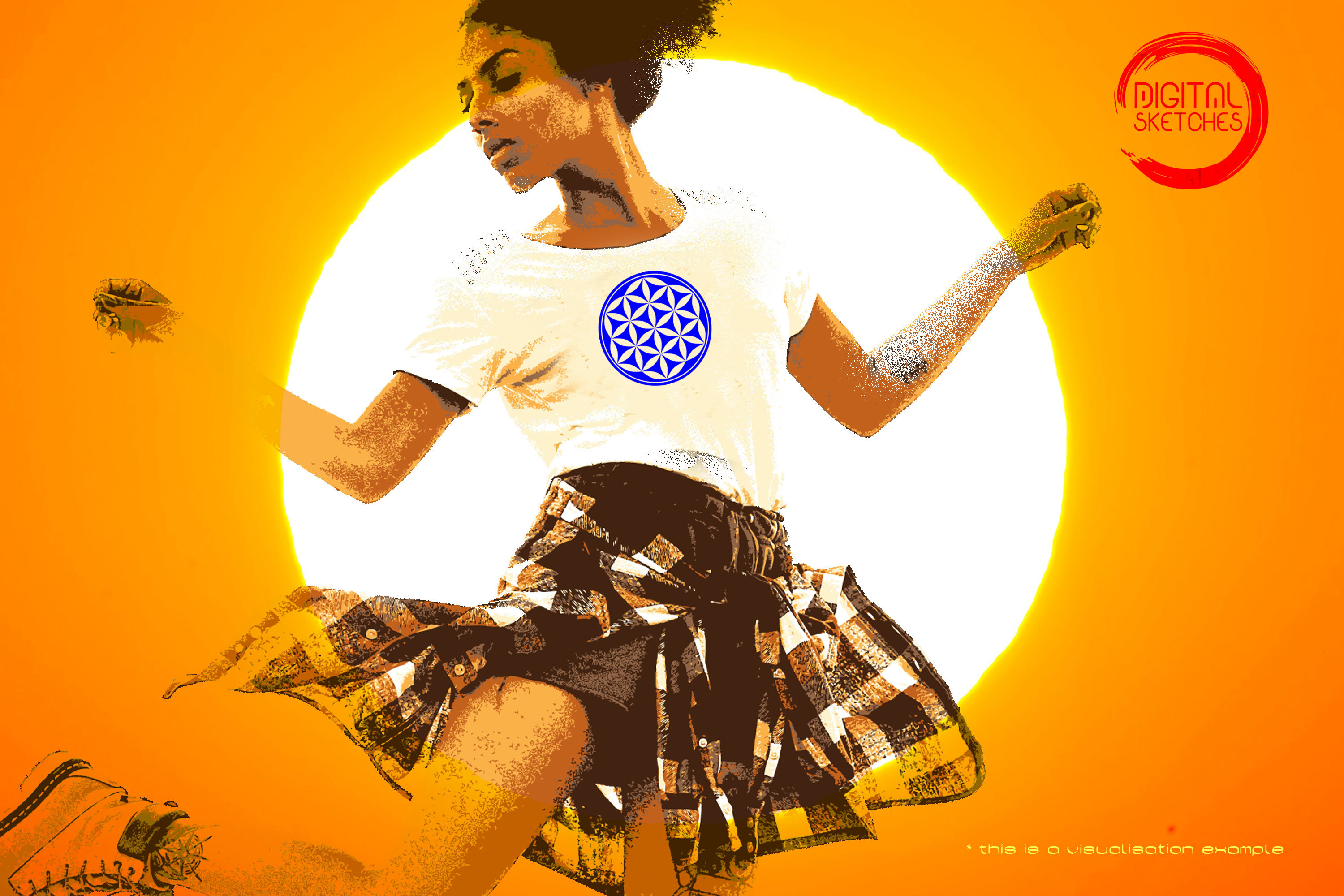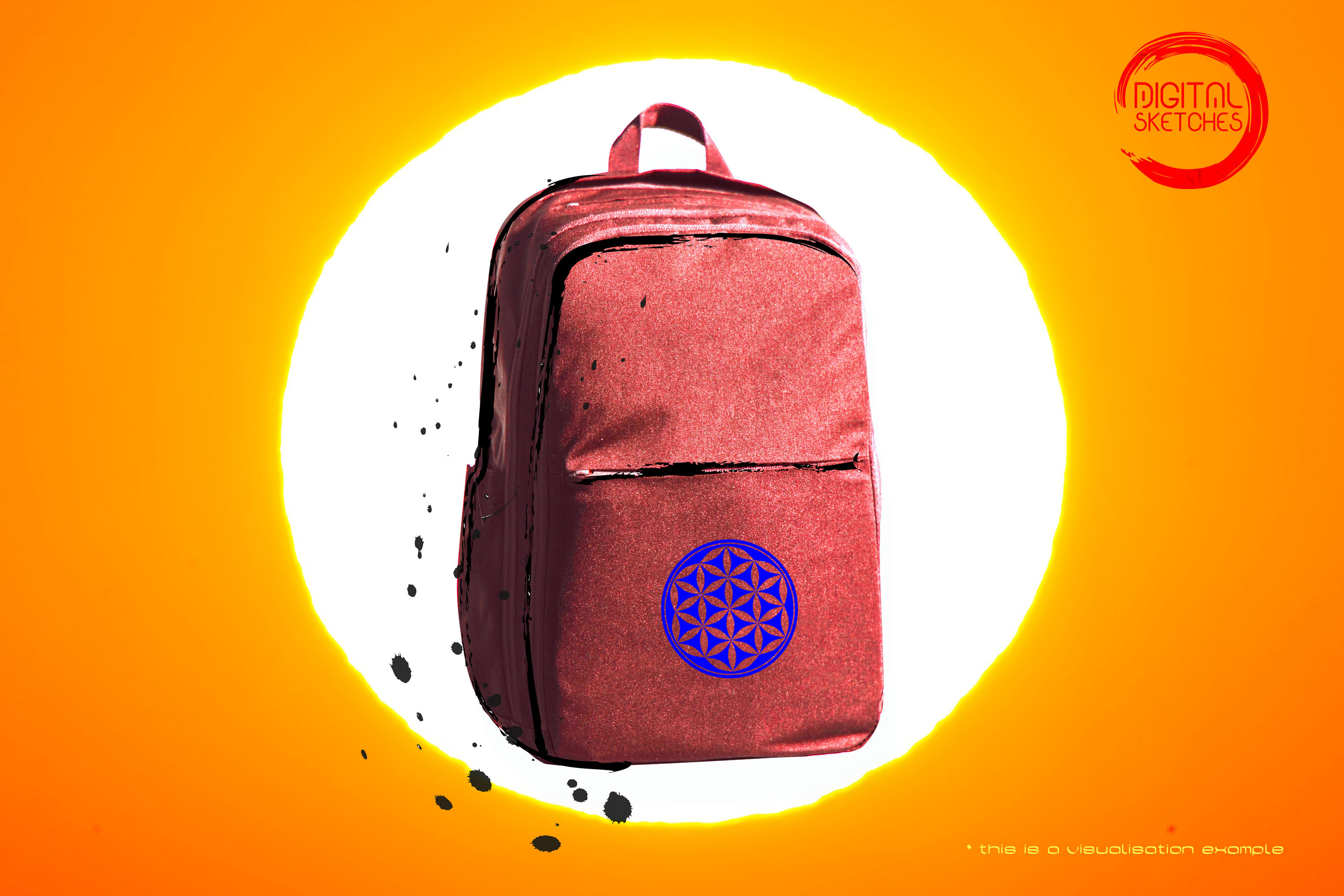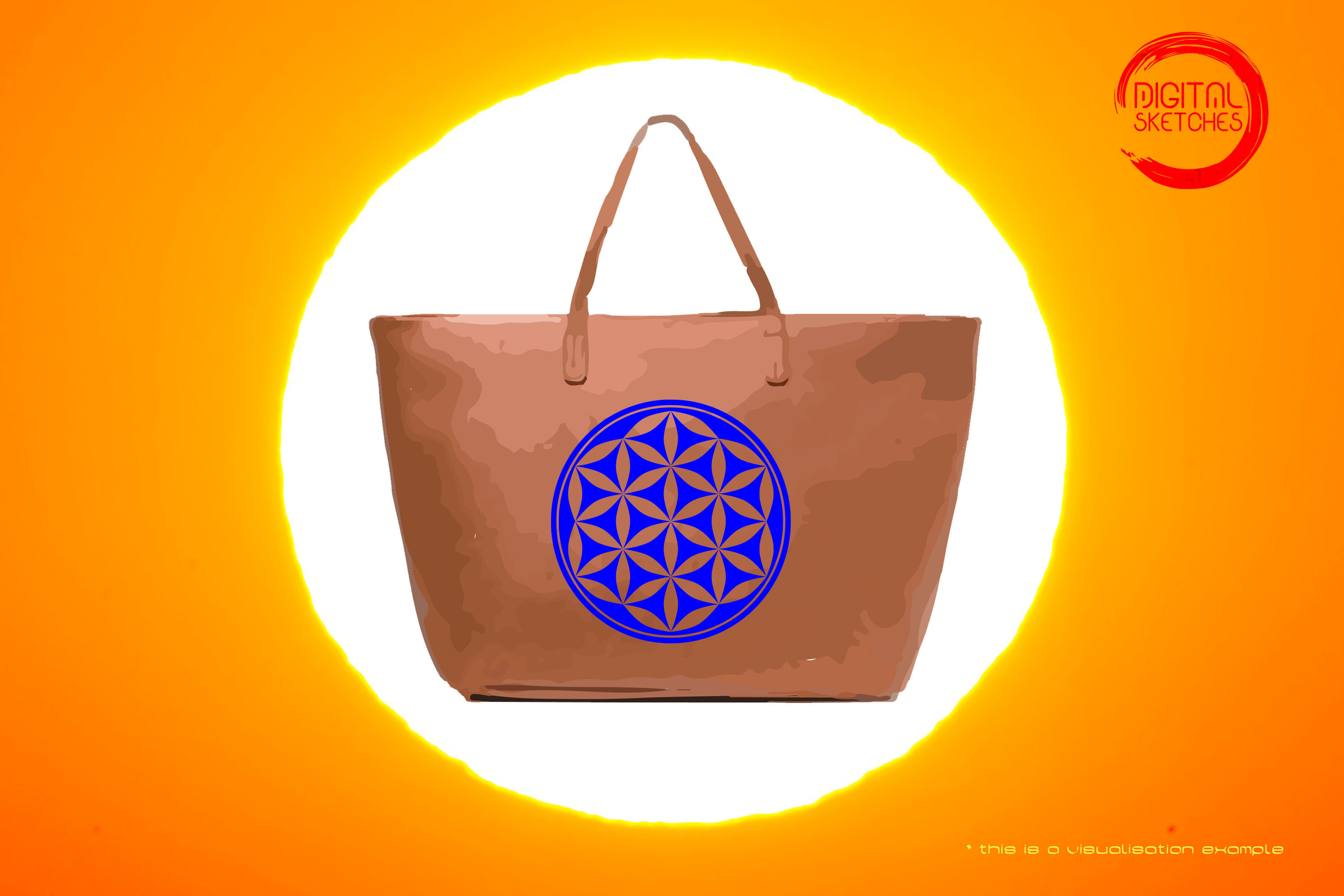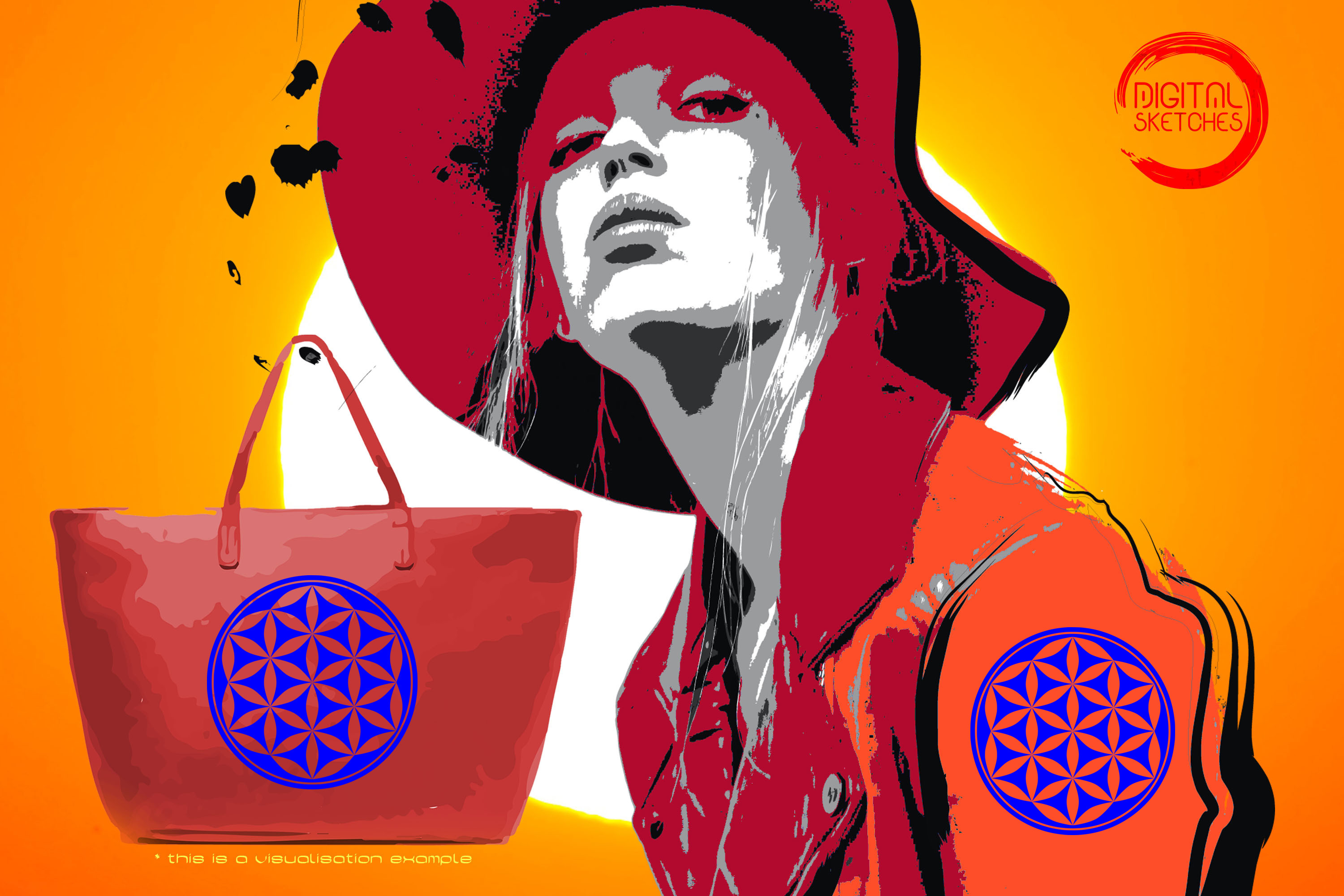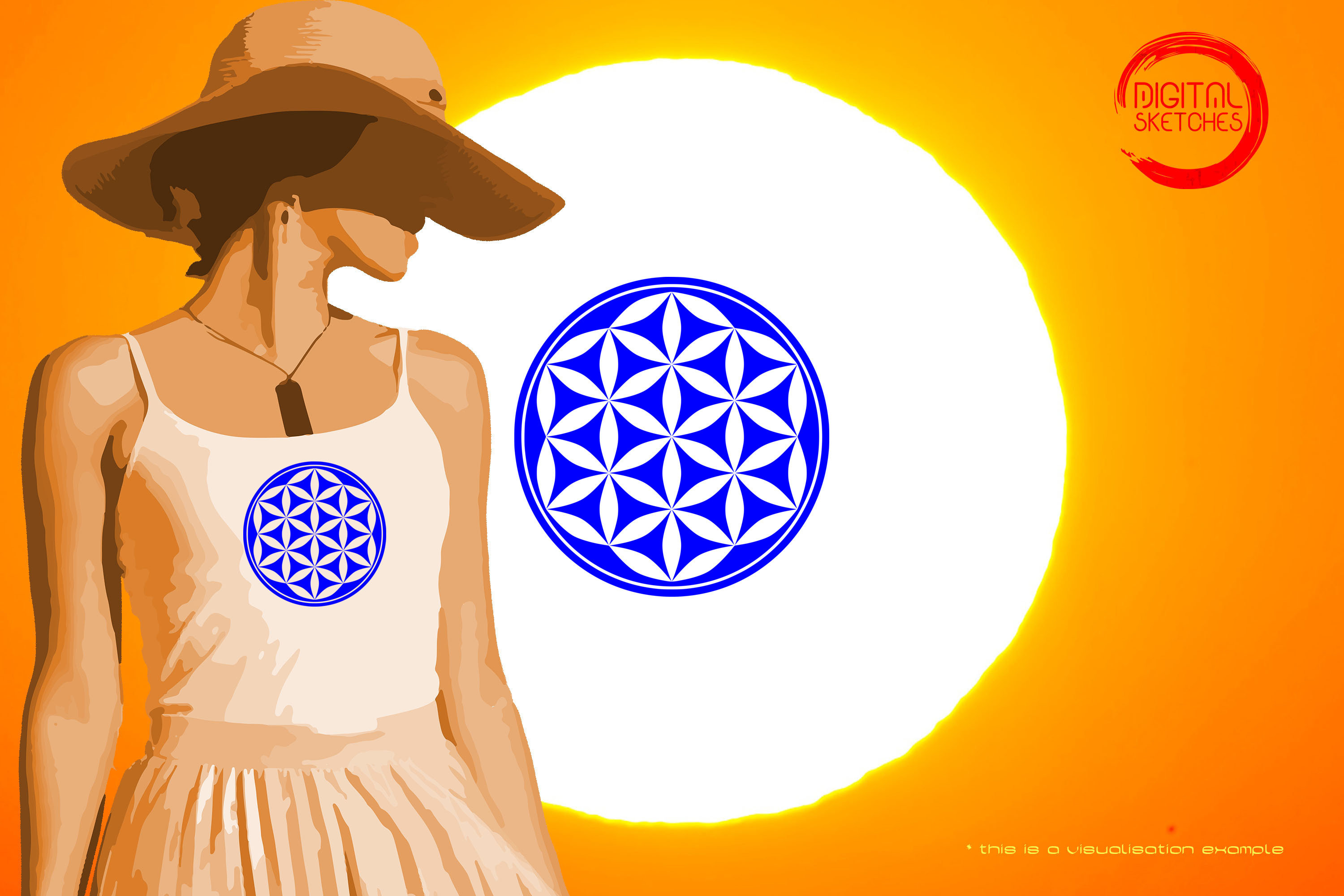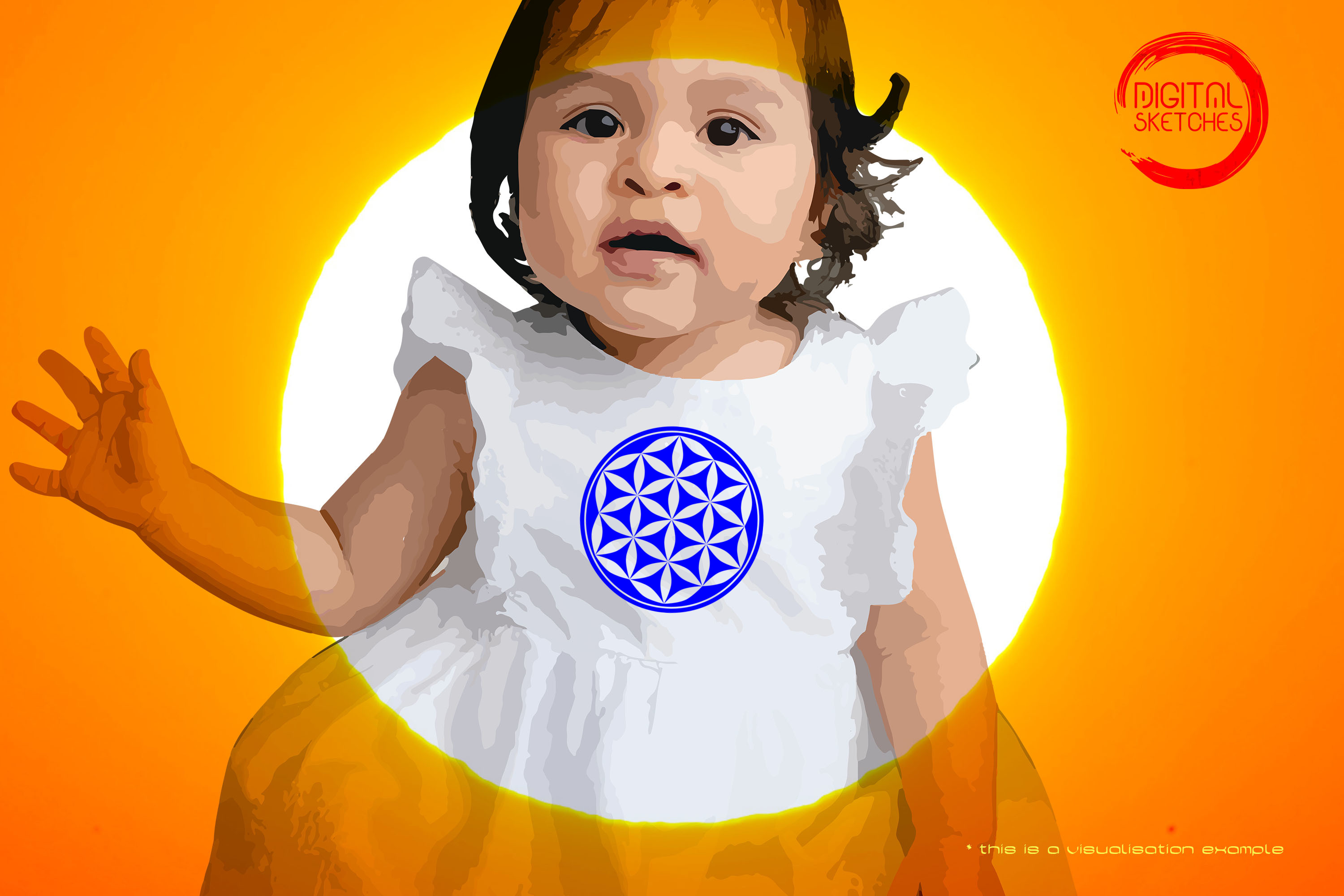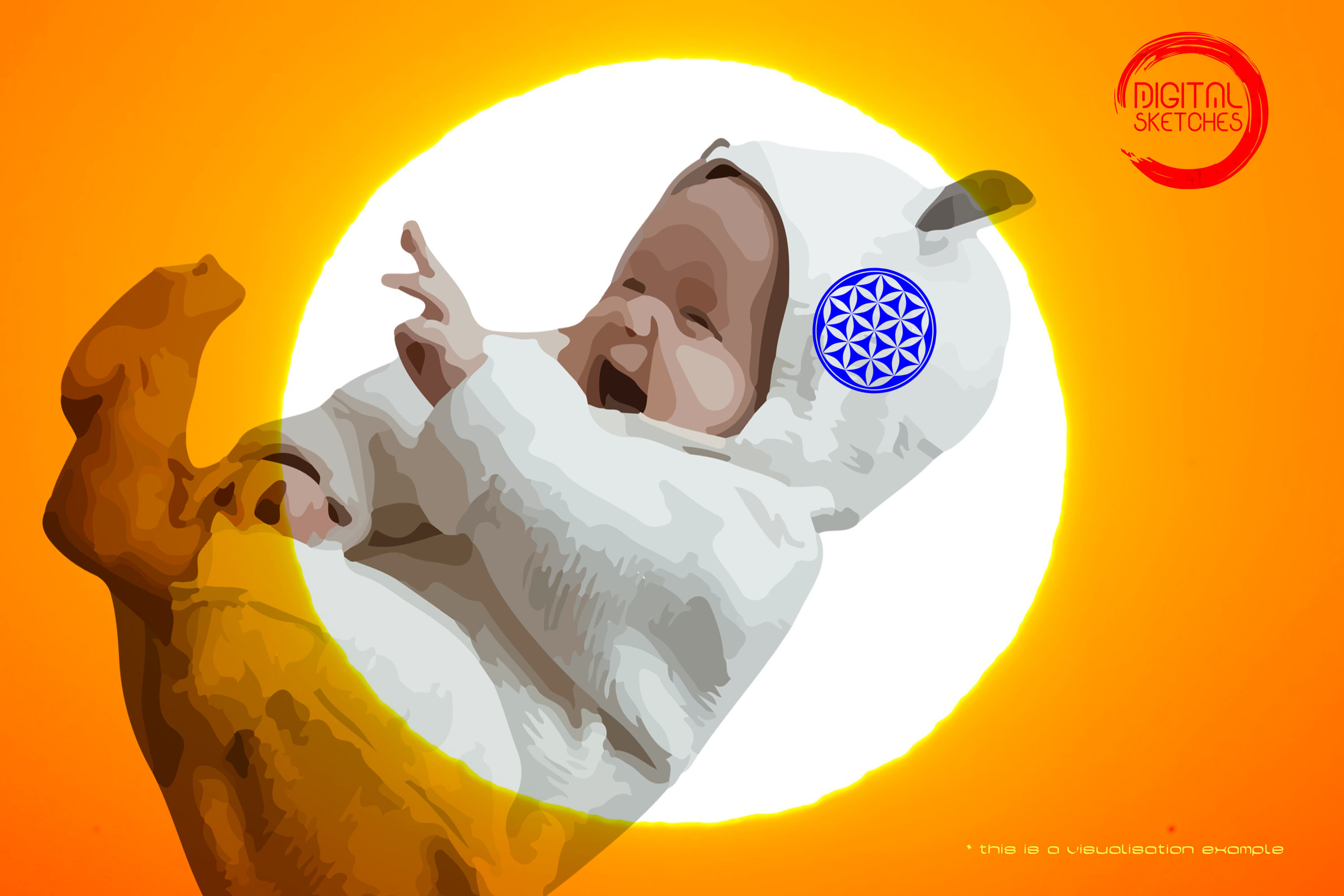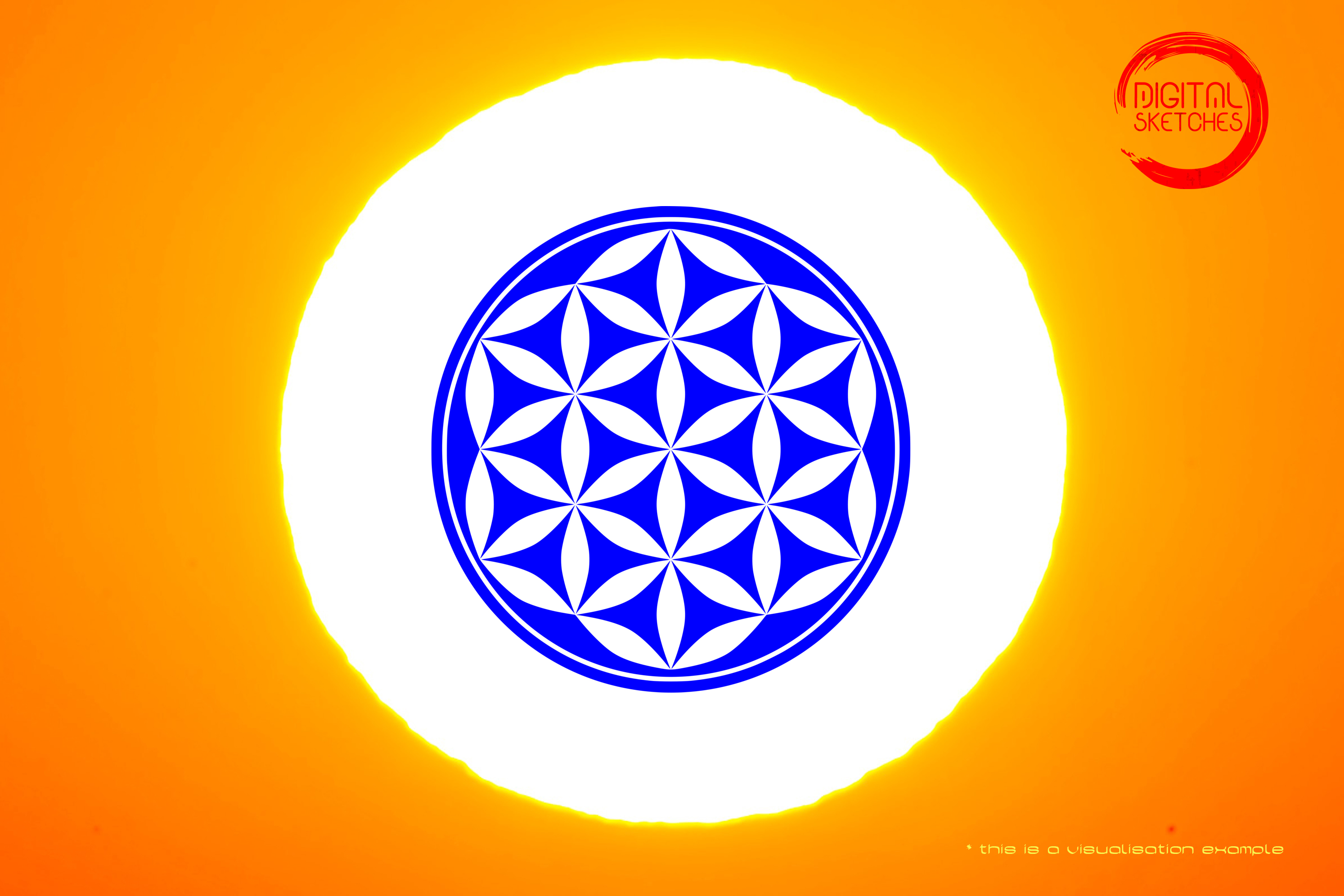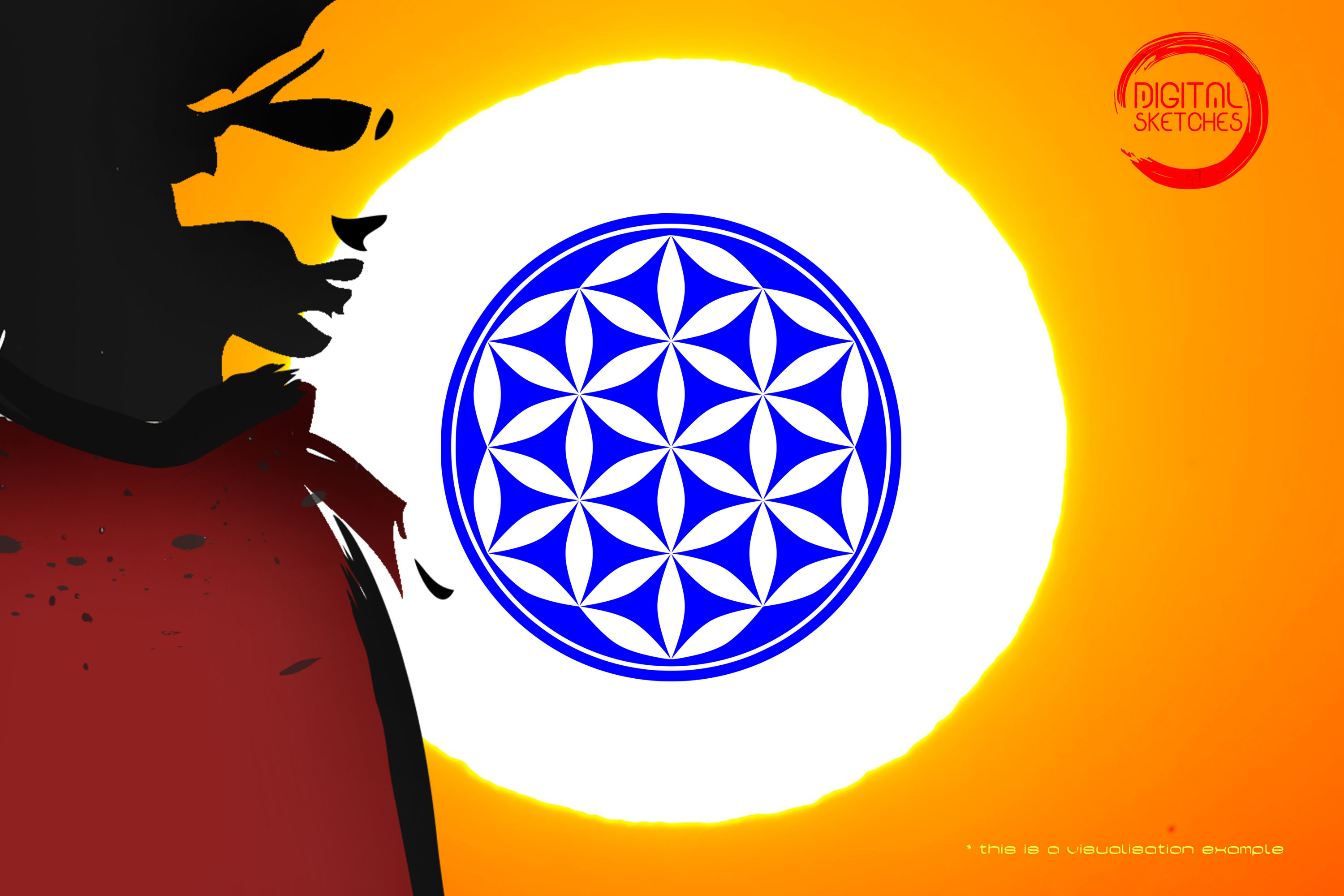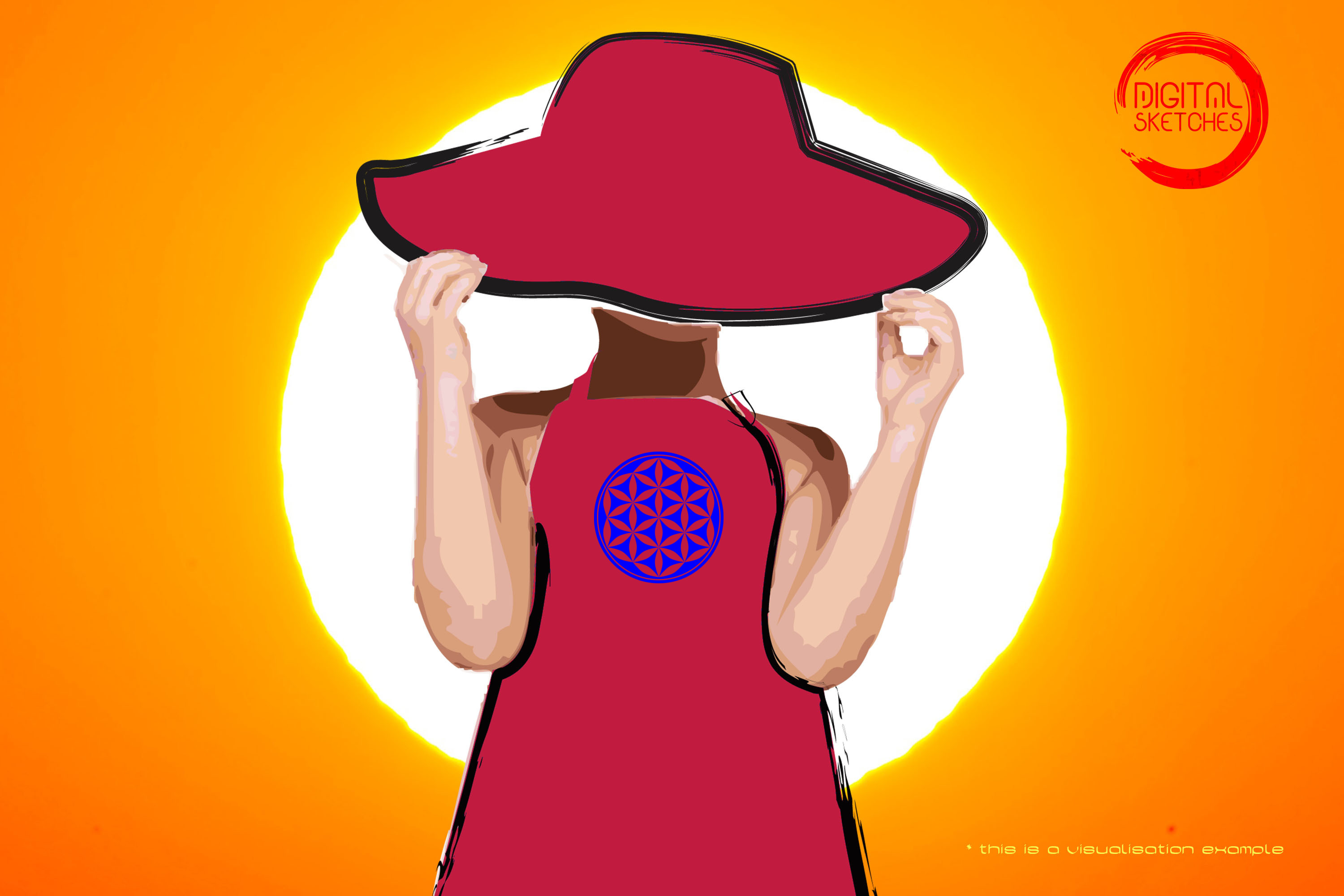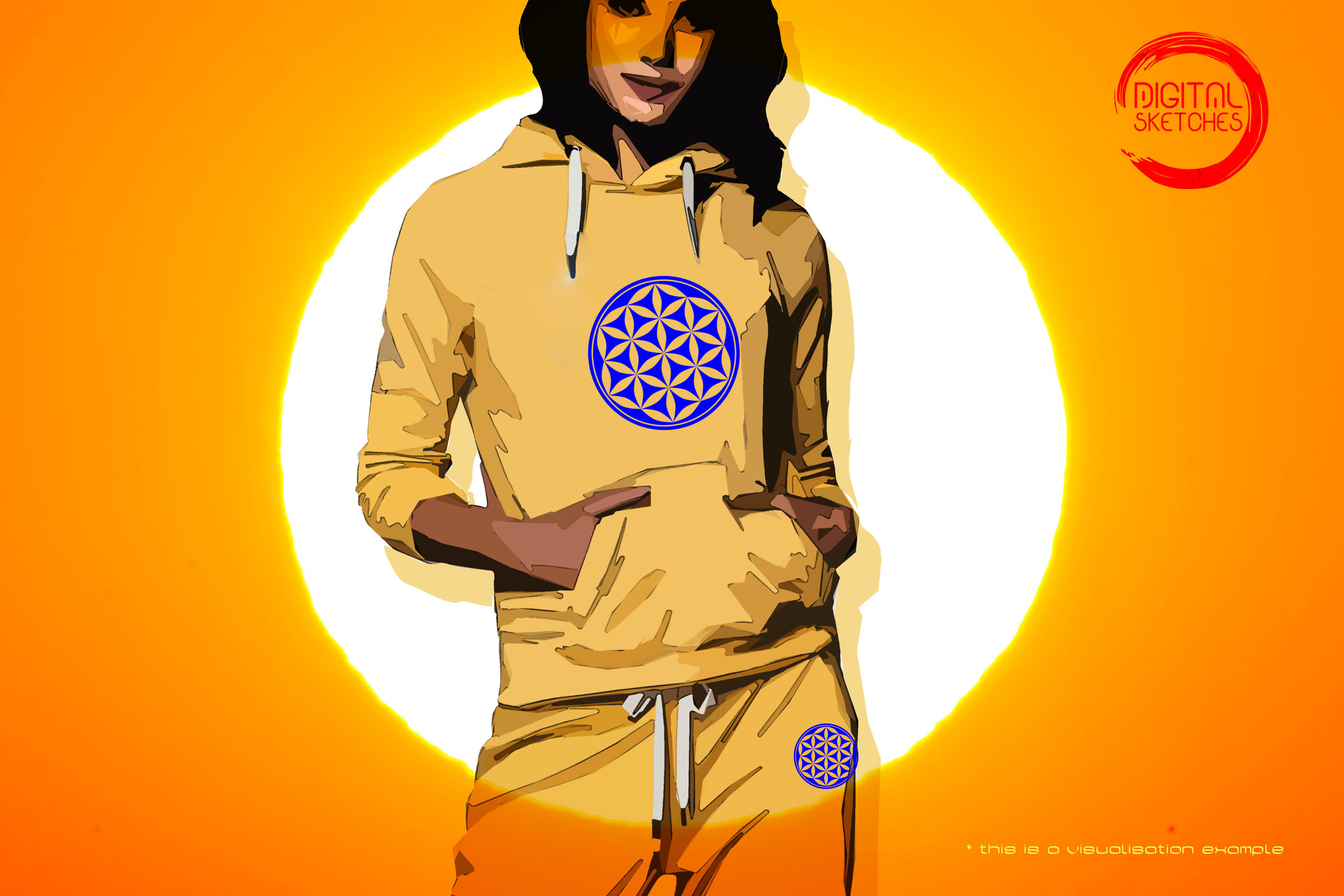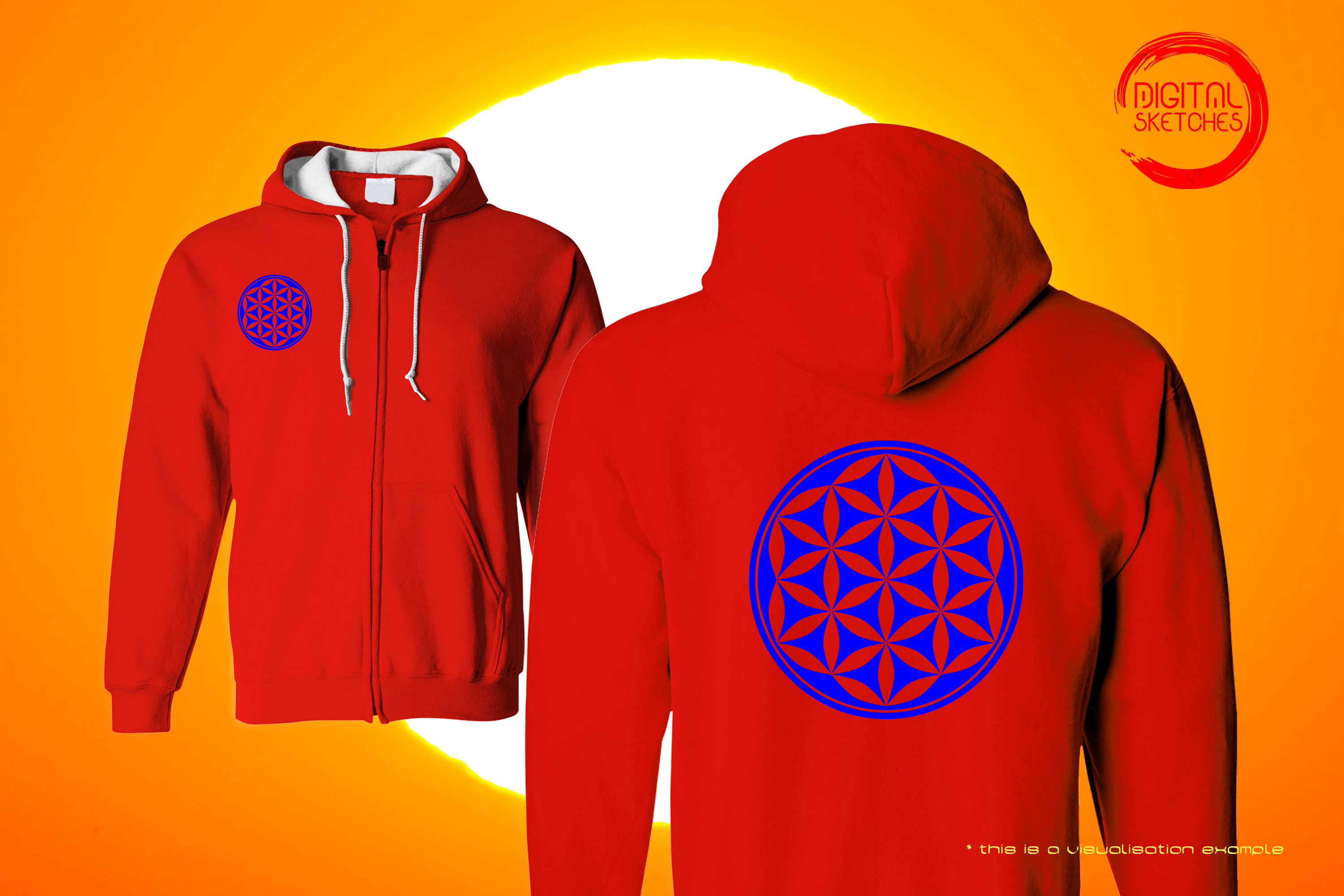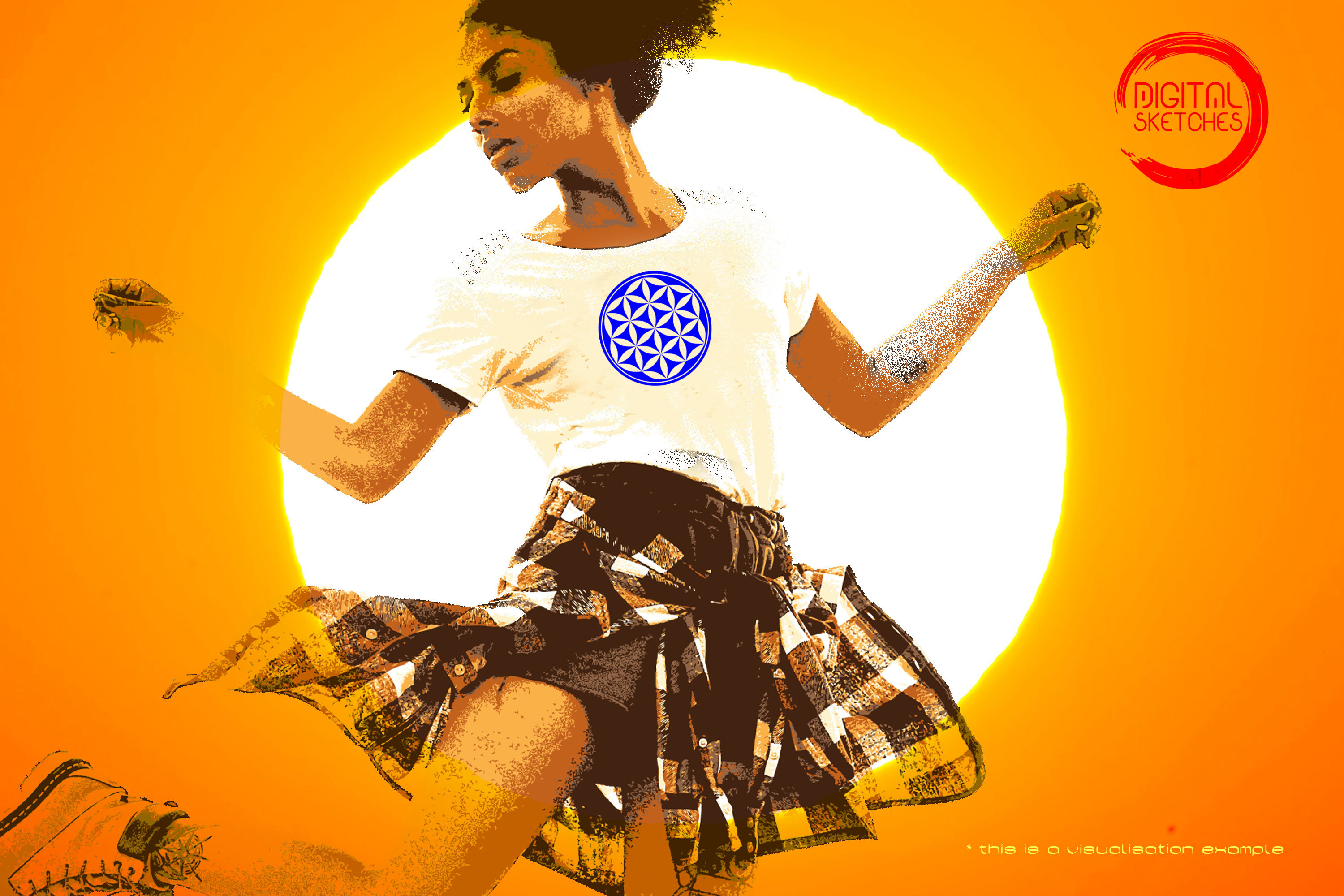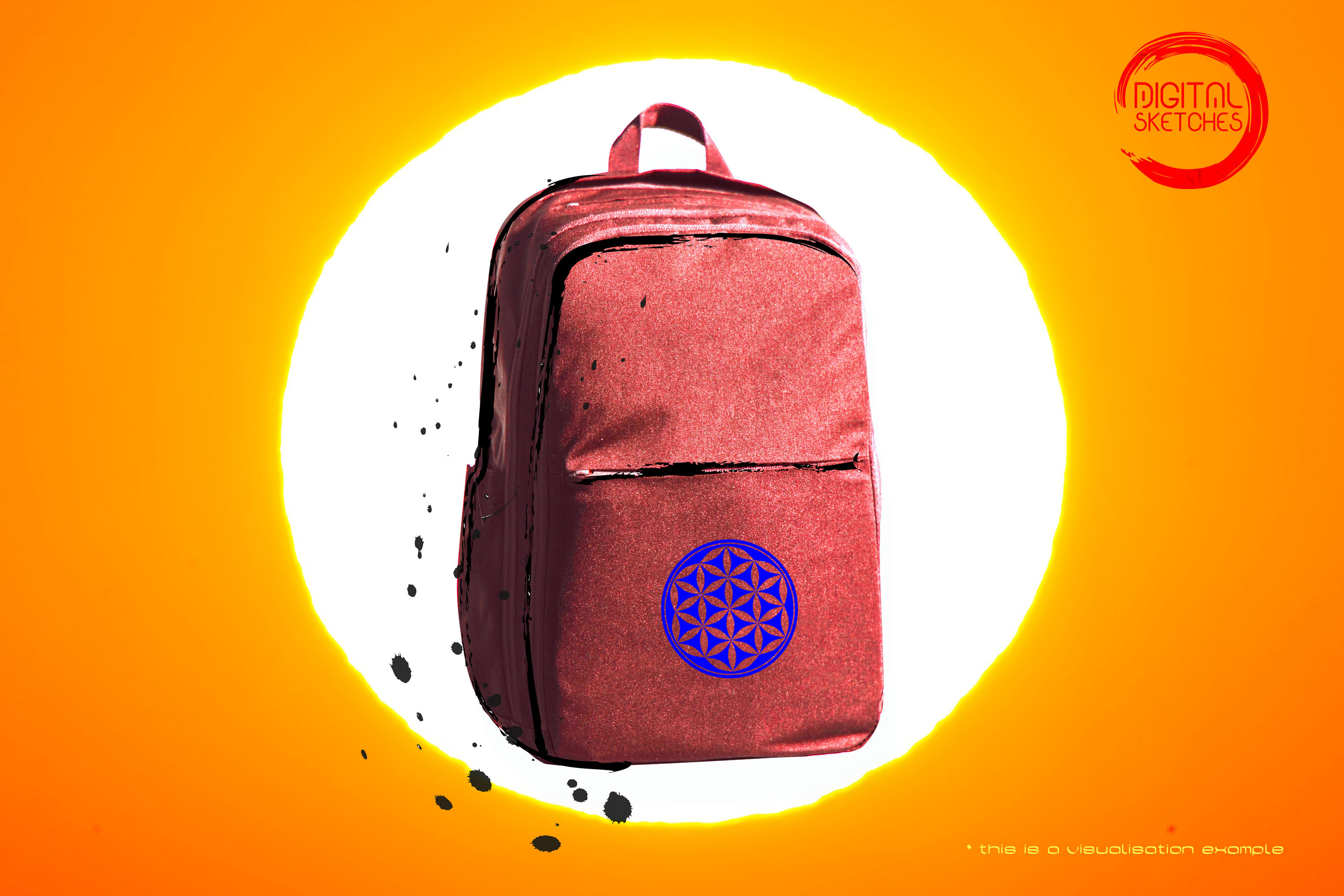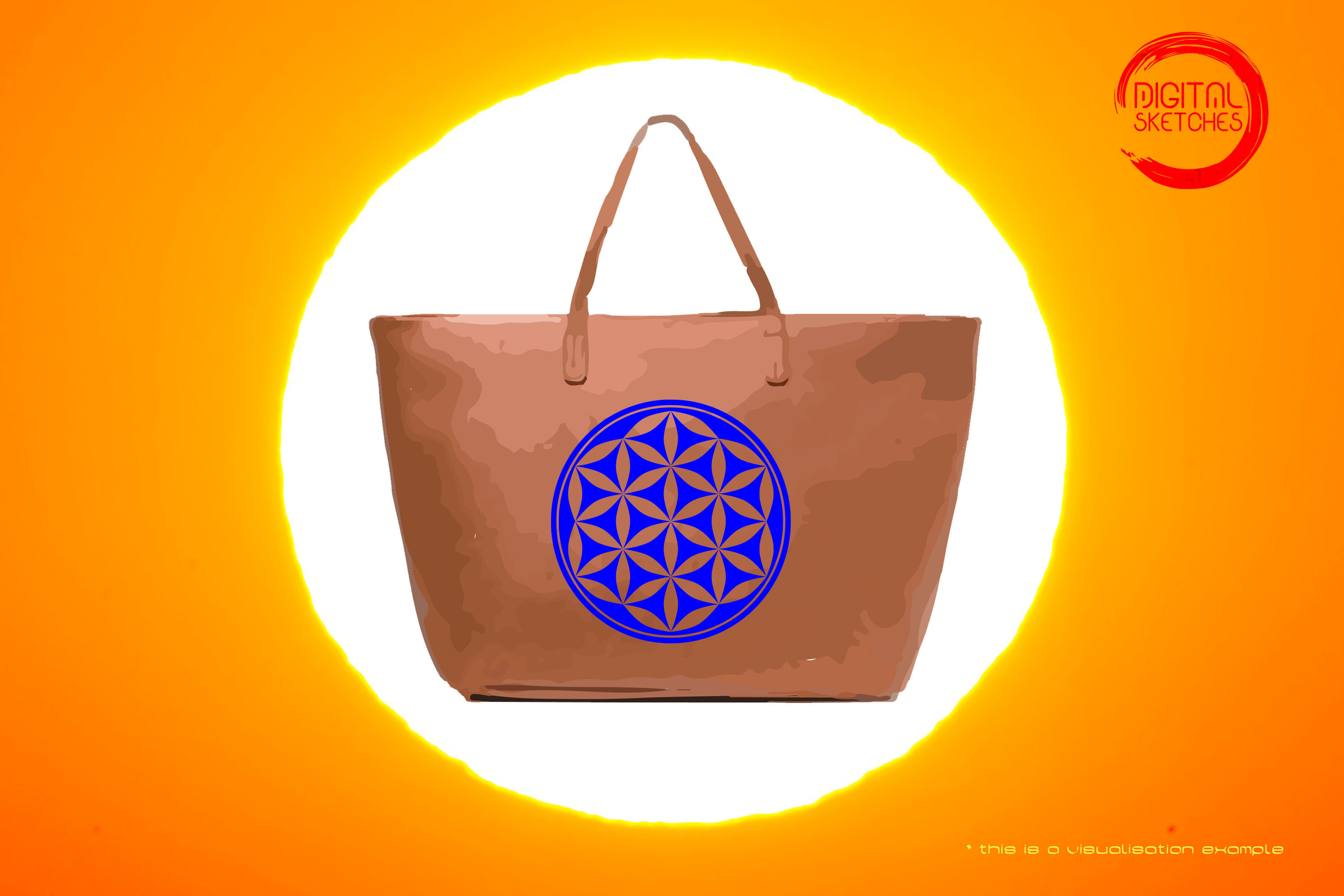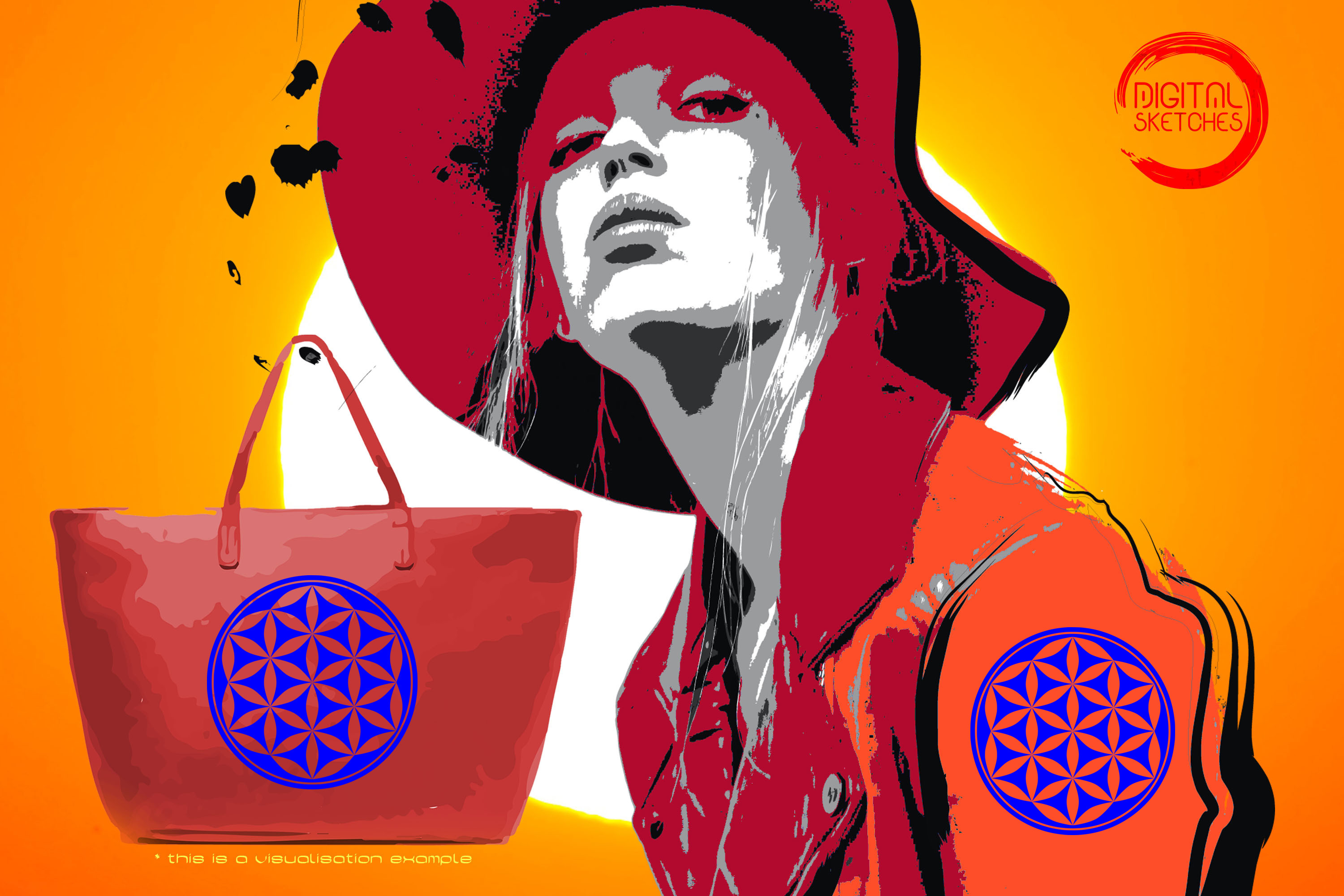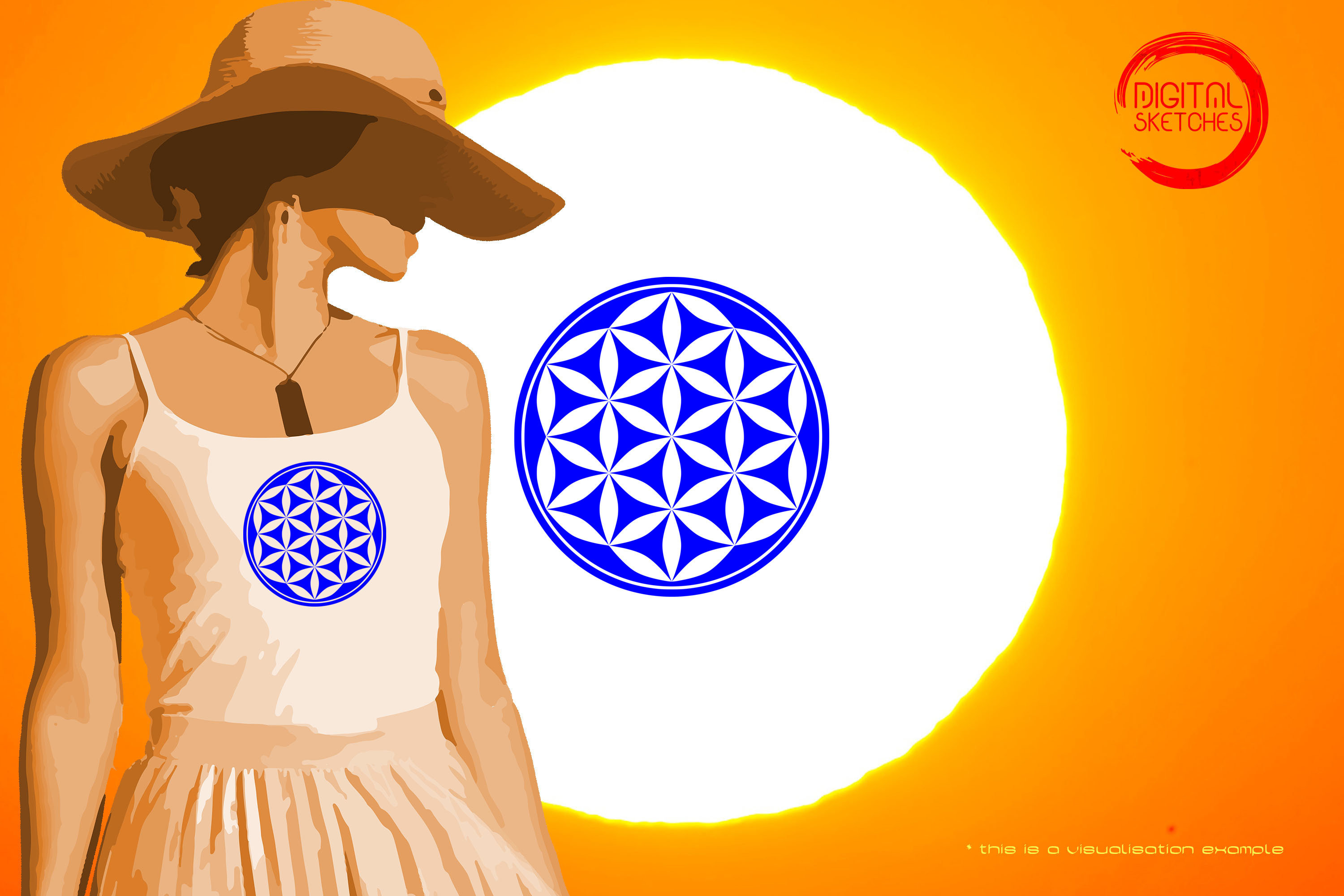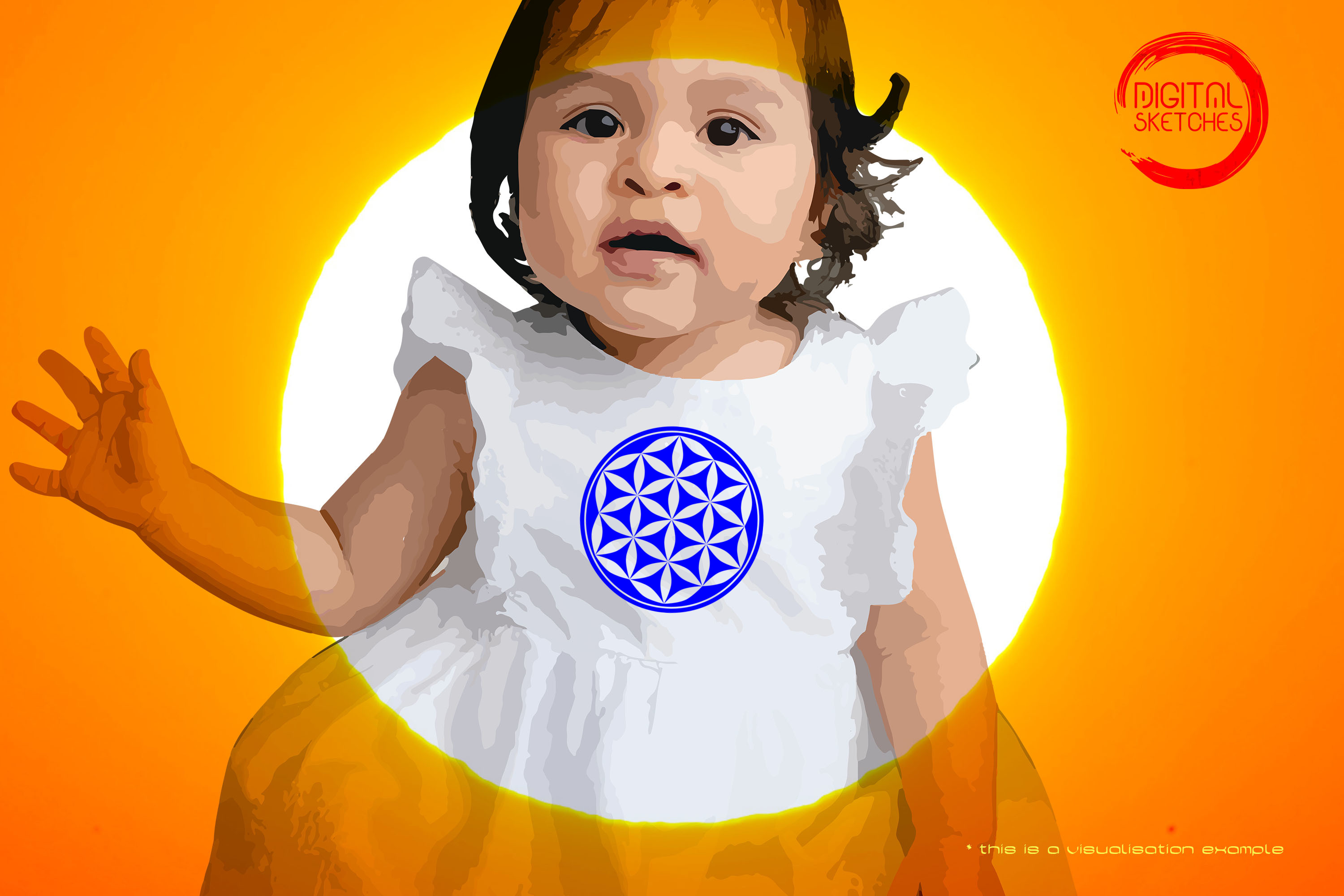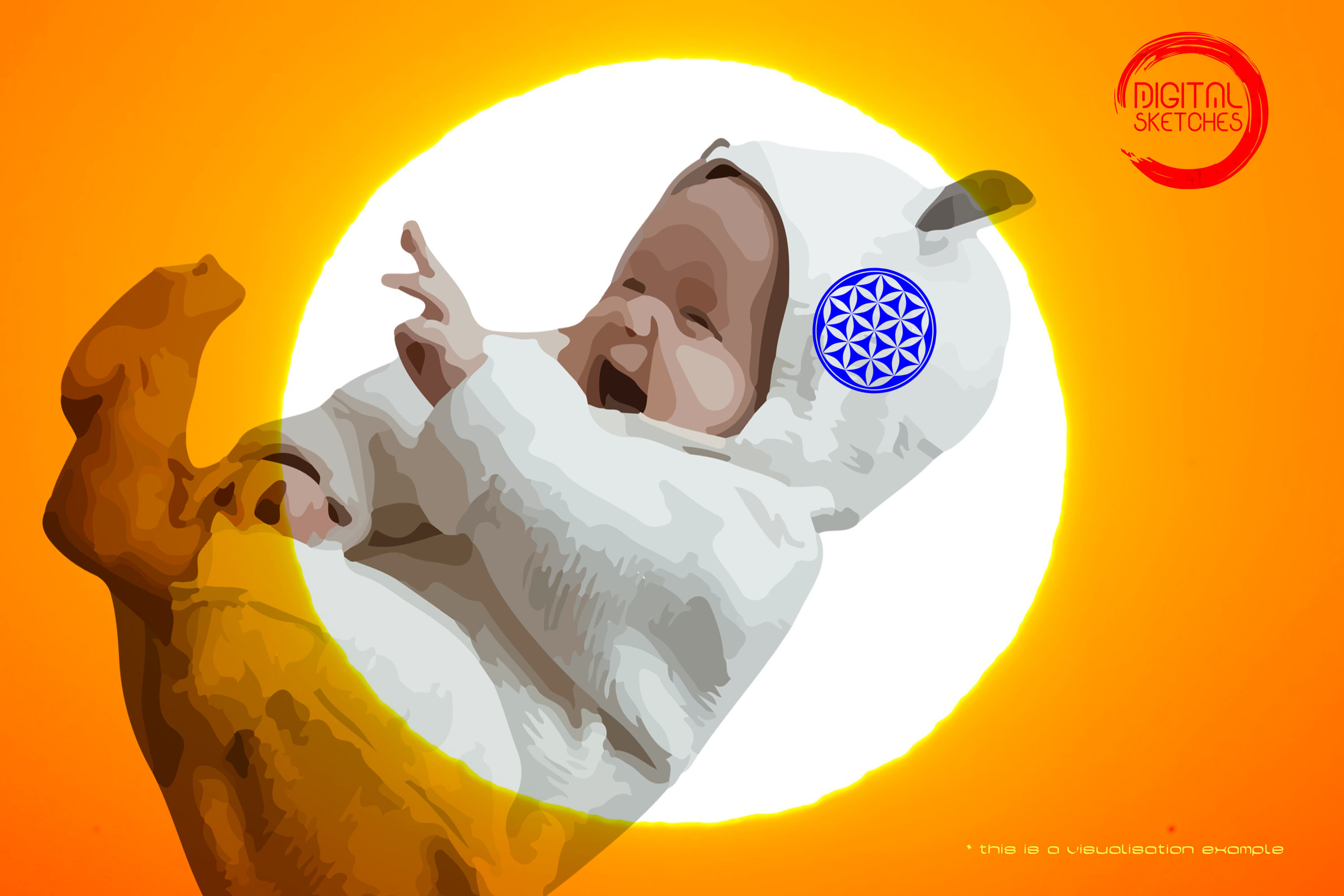 This is a downloadable product

Unlimited access
Product information "Flower Of Life "
The Flower of Life is an ornament on a hexagonal section of a triangular grid. At each grid point, circles or arcs of circles intersect around the six neighboring grid points so that neighboring grid points are connected by lenses, ninety in number. At each inner grid point six lenses touch each other like petals, which suggested to modern esotericism (New Age) the name Flower of Life. There is no indication that the ornament would have been called so earlier.

One of the oldest currently known representations of the basic structure as a repeating pattern is found on a 2.07×1.26 m doorstep from the palace of King Aššur-bāni-apli in Dur Šarrukin from 645 BC, which is now on display in the Assyrian section of the Louvre. Other specimens are on display in the British Museum. The ornamentation of the doorsteps was probably based on carpets laid out in the adjoining rooms; there is no evidence of any cultic or religious significance beyond this.

In Europe, such ornaments are popular motifs from folk art of the 17th and 18th centuries. For example, in the parish church of Altenkirchen on the island of Rügen, the ornament is found painted as a star against the sky in the choir above the altar. Likewise, the beams of numerous half-timbered houses in the old town of Strasbourg are decorated with the ornament.

A globe covered with this ornament is found under the paw of the male guardian lion at the Gate of Supreme Harmony to the Forbidden City in Beijing.

Product Number:
CS000631

Product Name:
rosette

The following formats are included in the file you will receive: .AI .SVG .DXF .EPS .PNG
The Flower Of Life SVG Design, CAD File, Ornament SVG File For Cricut, Arts And Crafts, Symbols Laser Cut FIles, Hexagonal Vinyl Cutter Images, Grid Cricut File Format, Cuttable Designs, SVG Shirts Design, Silhouette Files, Vector Graphics, Clip Art