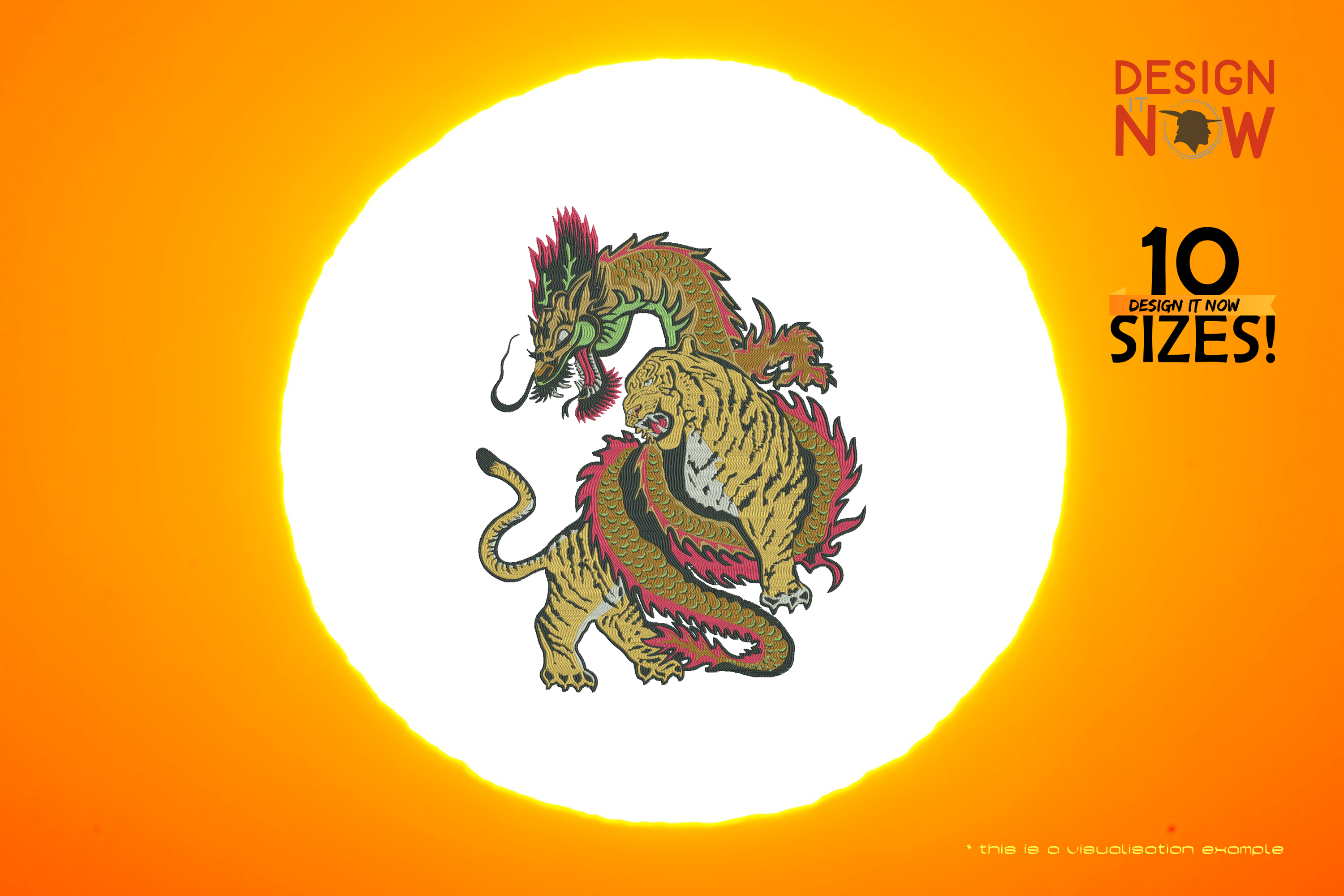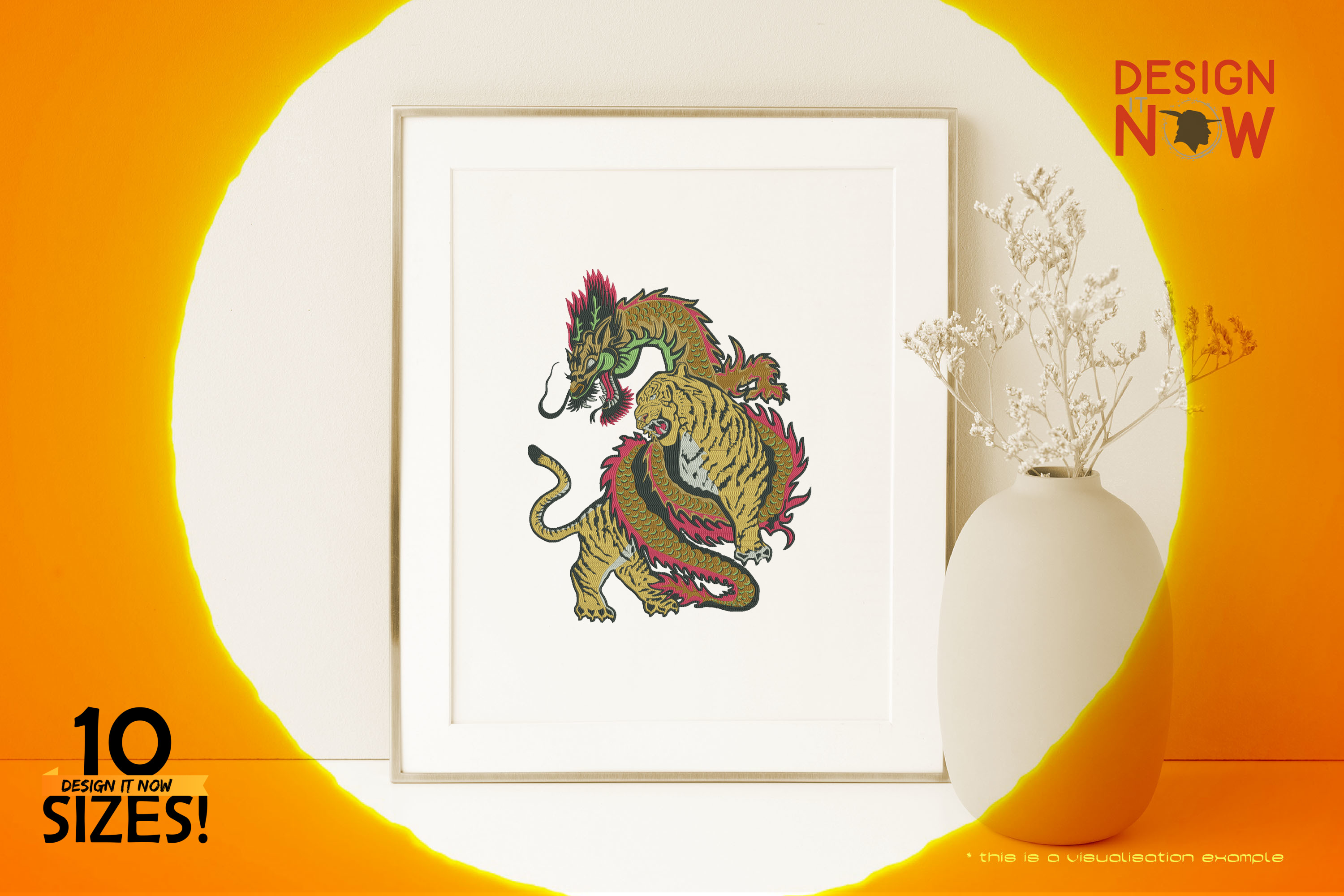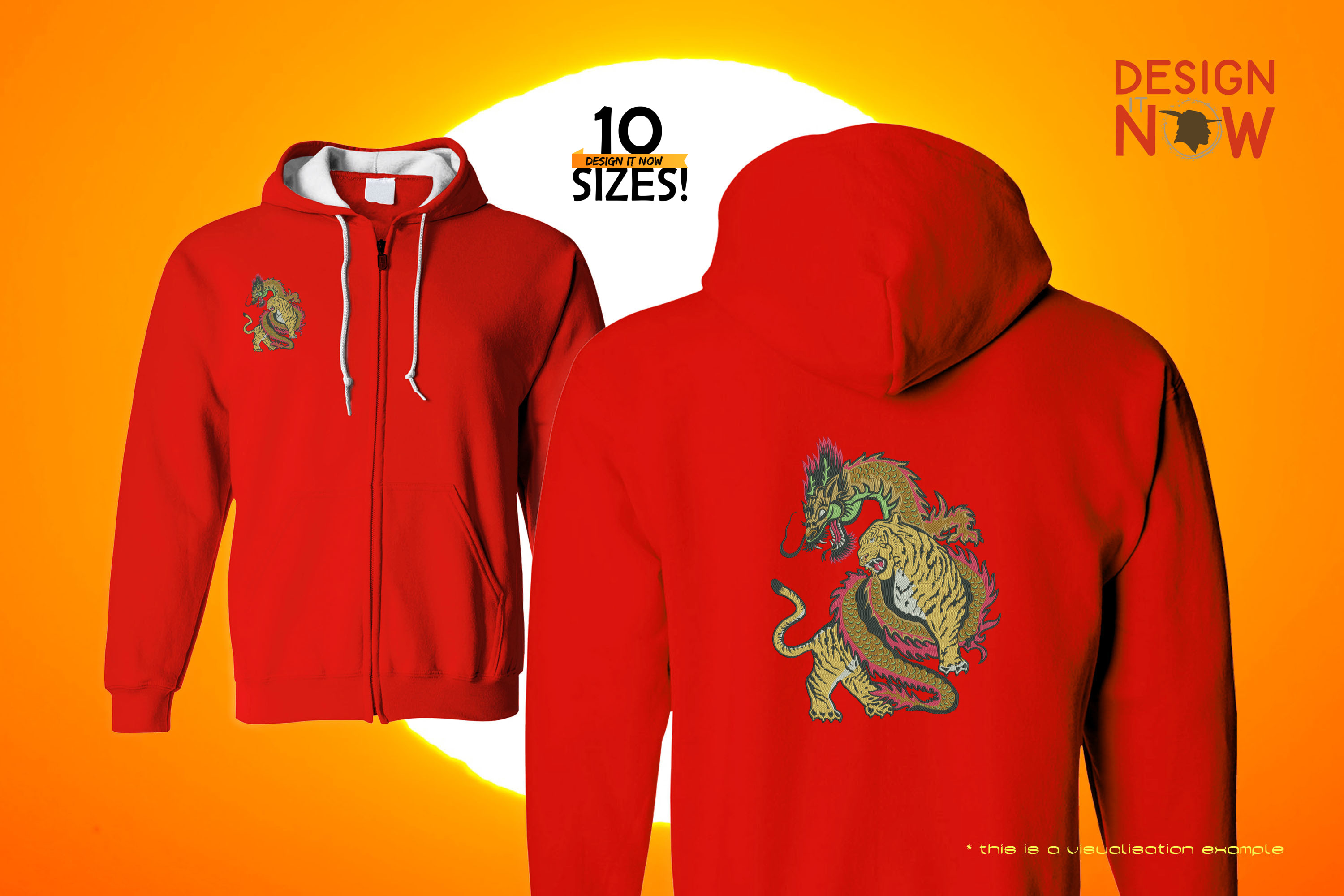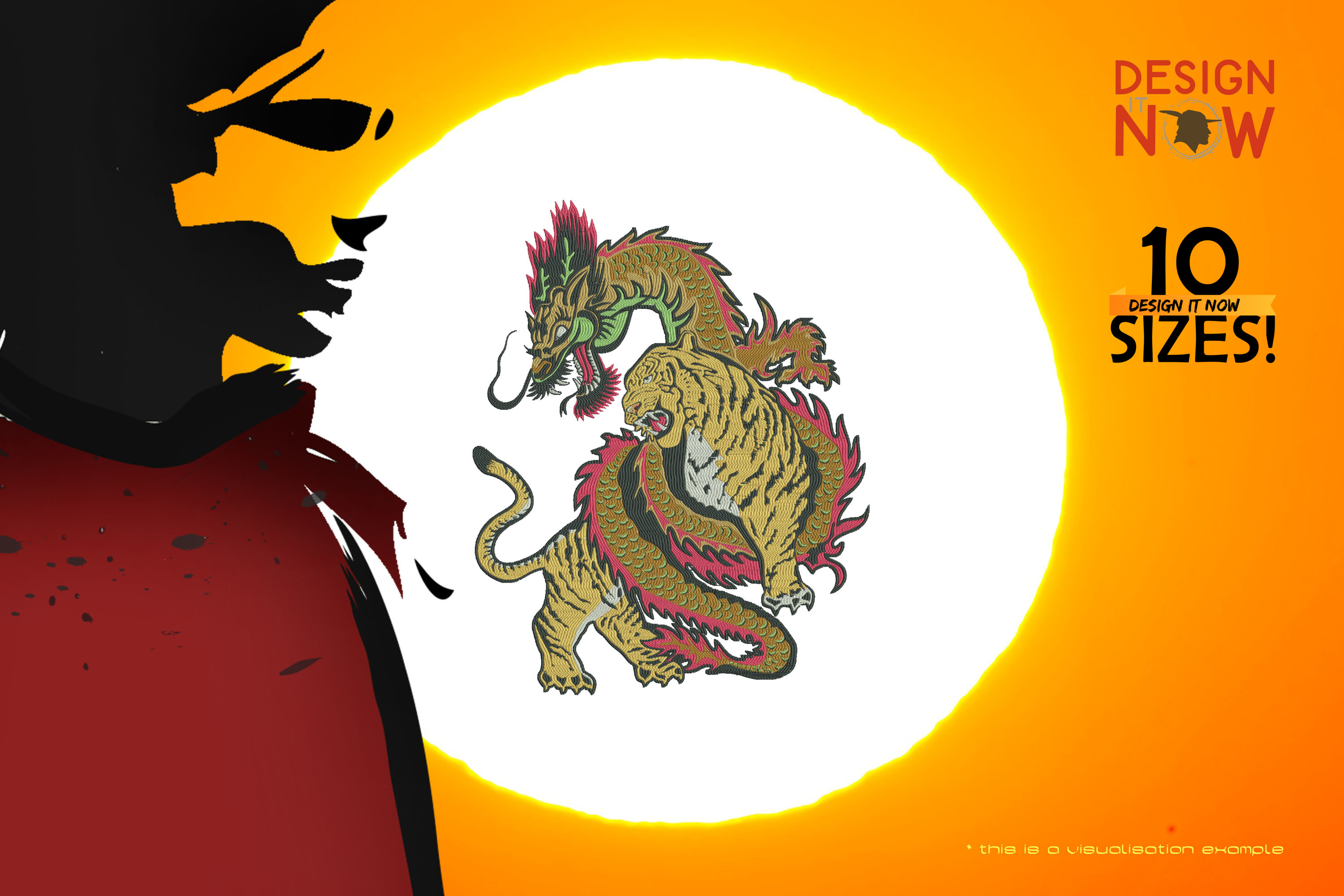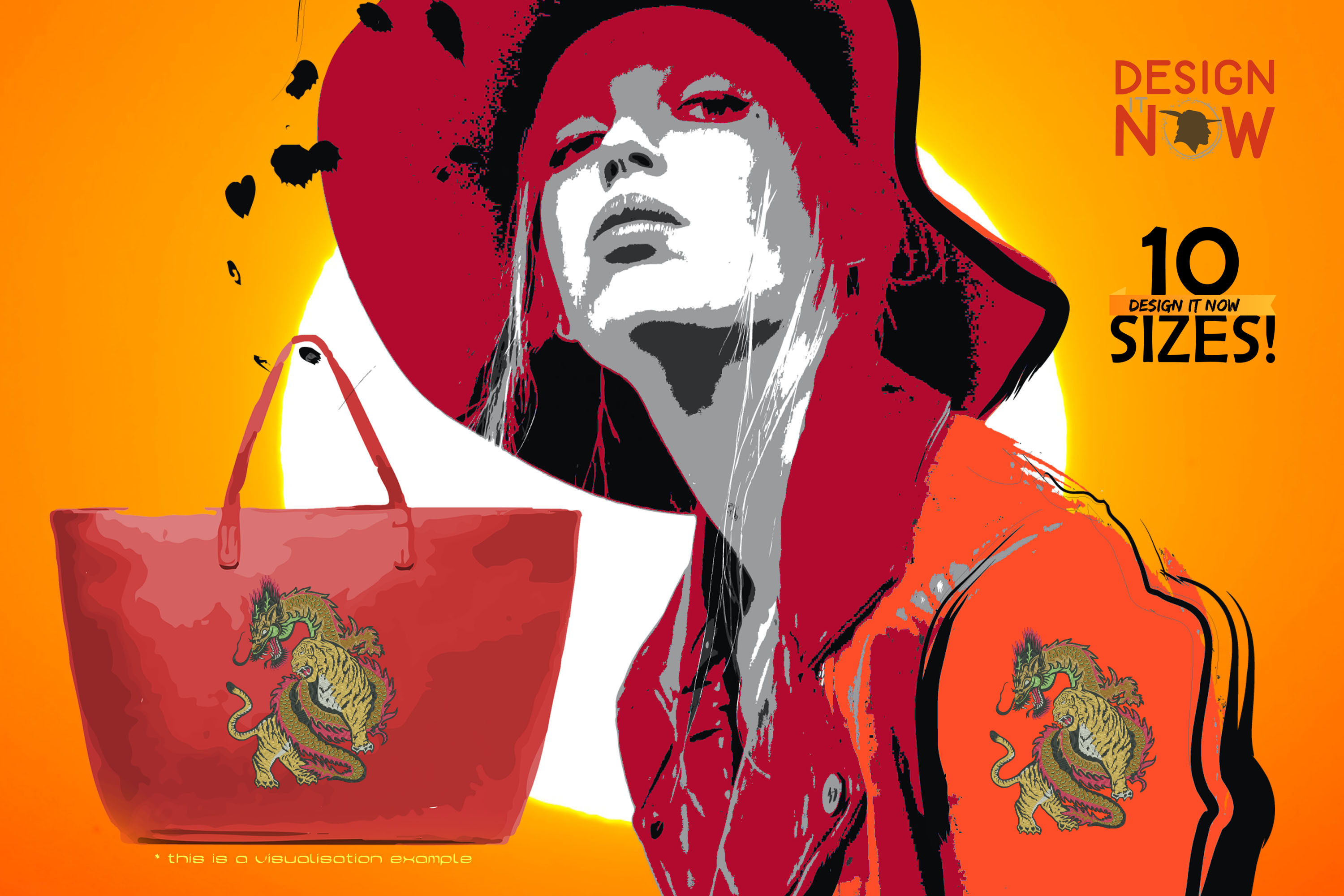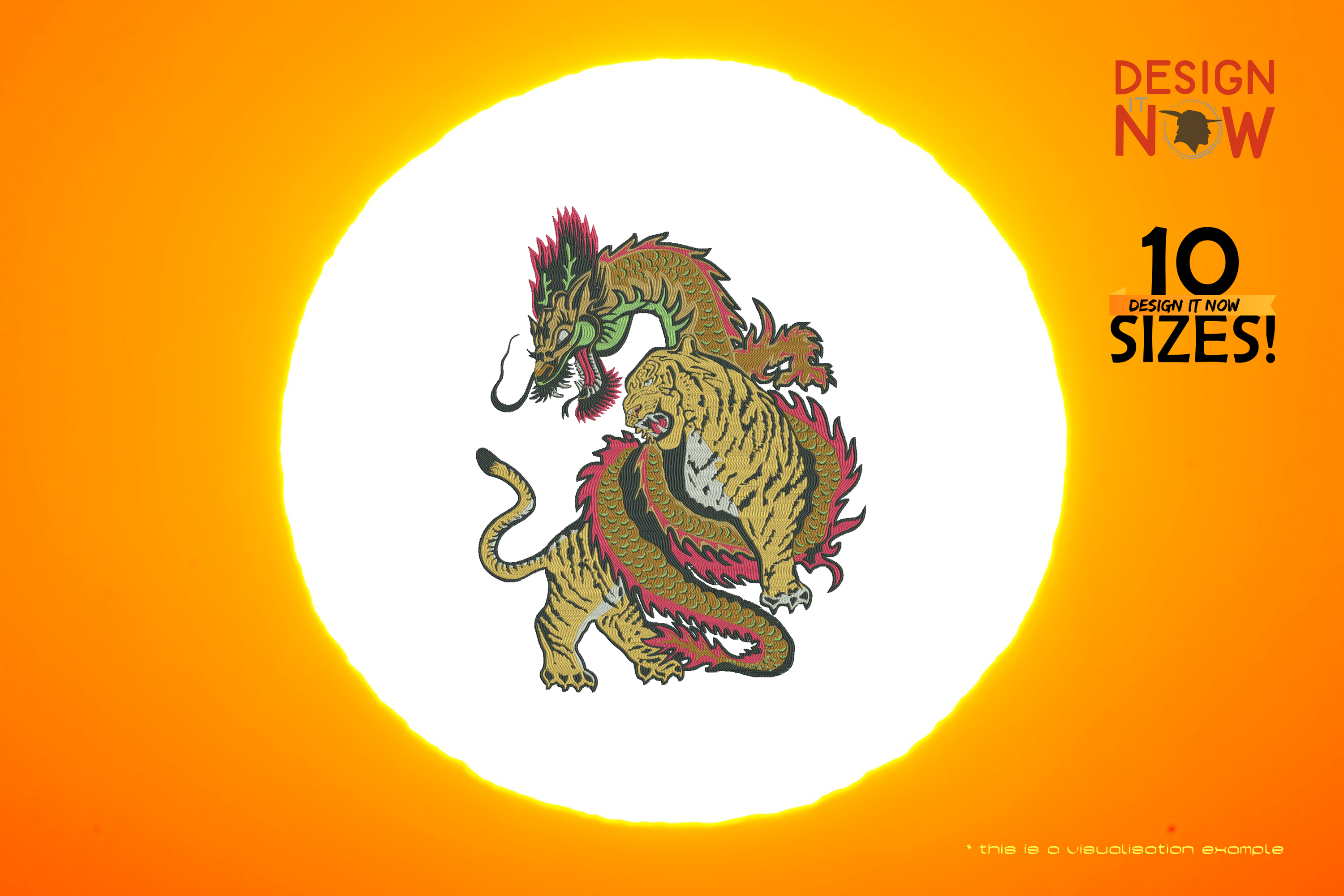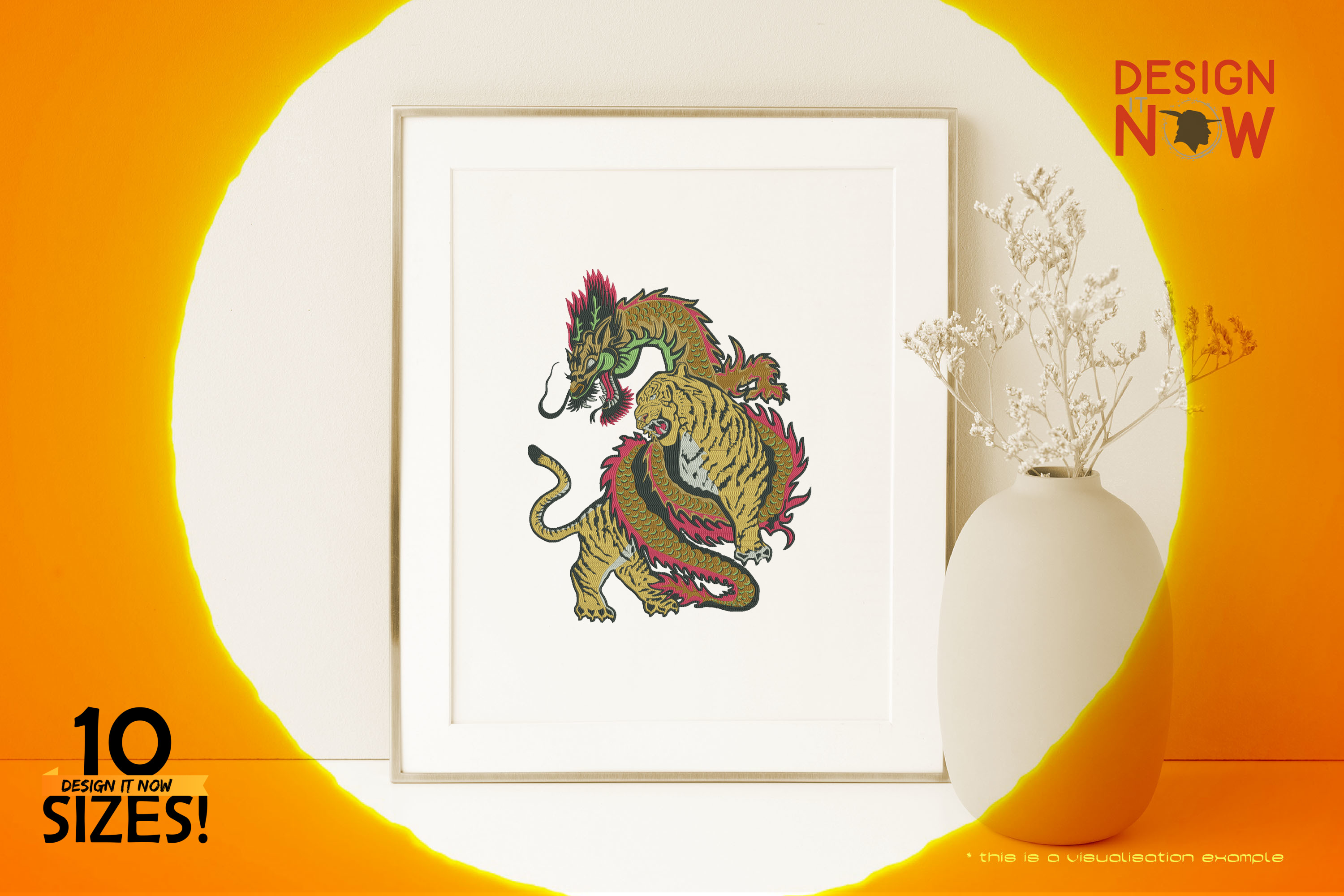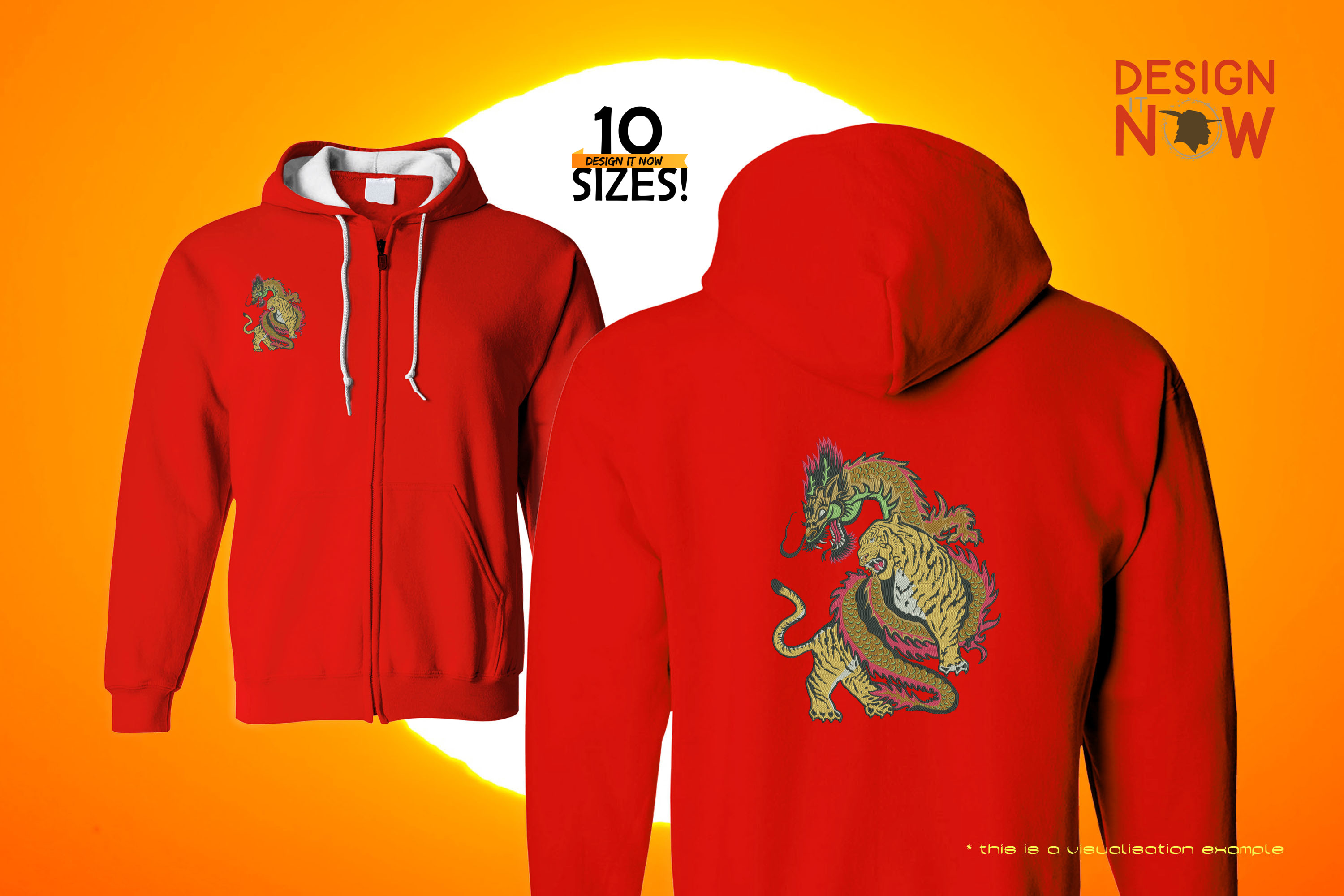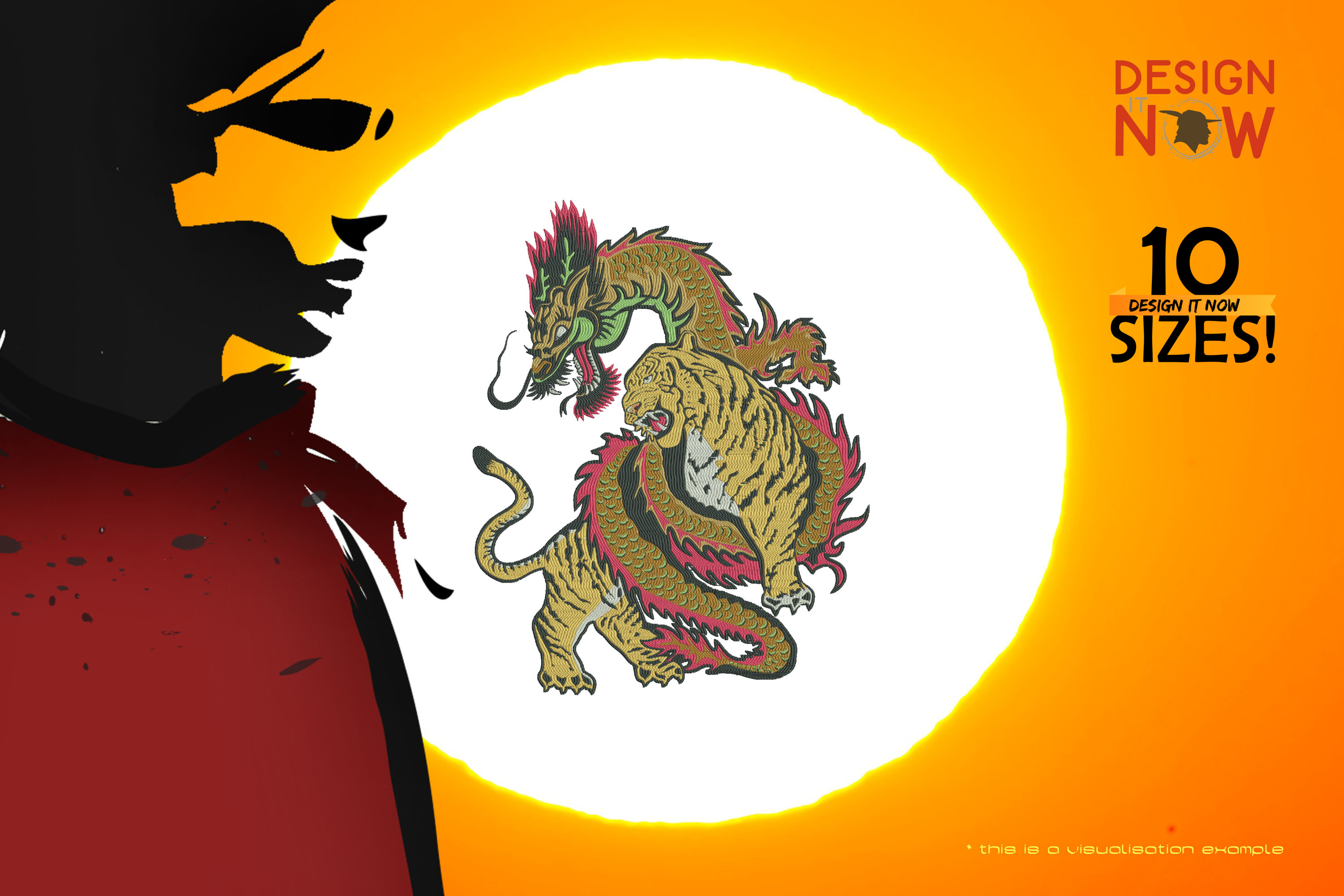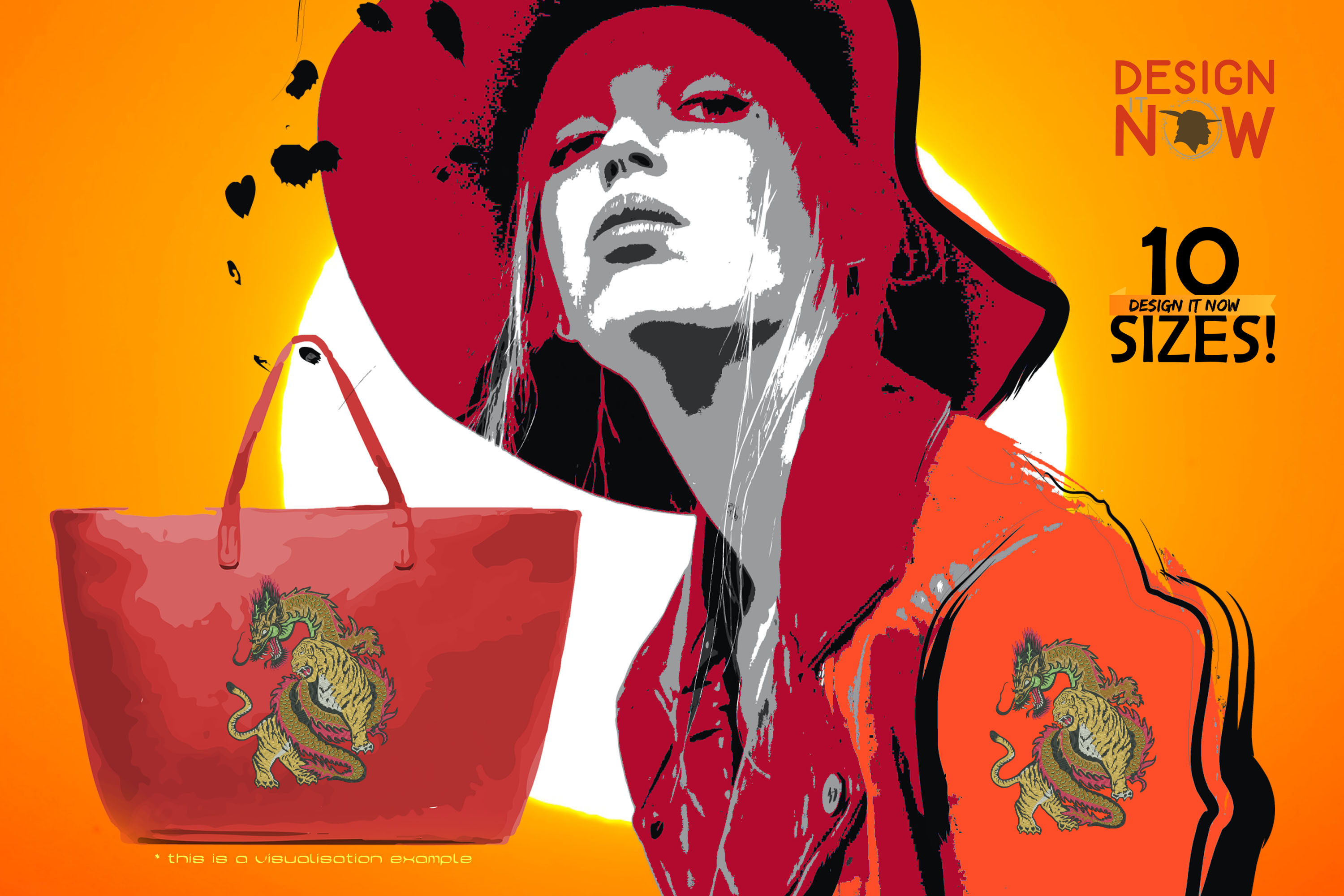 US$1.10*
%
US$4.40*
(75% saved)
Product information "Dragon-Tiger-Battle"
A dragon (Latin draco, Ancient Greek drakōn, "snake"; actually: "the staring one" or "sharp-eyed animal) among the Greeks and Romans the name for any non-poisonous larger snake species) is a serpent-like hybrid creature of mythology, in which characteristics of reptiles, birds and predators are combined in different variations. It is scaled in most myths, has two hind legs, two front legs, two wings (thus six limbs), and a long tail. It is said to have the ability to breathe fire.

The dragon is known as a mythical creature from myths, legends and fairy tales of many cultures; until modern times, it was considered to be a real existing animal. In oriental and western creation myths, the dragon is a symbol of chaos, a monster hostile to God and man that holds back the fruit-bearing waters and threatens to devour the sun and moon.

It must be overcome and killed by a hero or deity in battle so that the world can come into being or continue to exist (dragon slayer). In contrast, the East Asian dragon is a conflicting creature with predominantly positive qualities: rain and good luck bringer and symbol of fertility and imperial power.

Product Number:
N08153

Product Name:
Tiger-and-Dragon

This design comes with the following sizes:
Size: 6.64"(w) X 8.28"(h) (168.6mm X 210.2mm)
Size: 6.76"(w) X 8.43"(h) (171.8mm X 214.2mm)
Size: 6.98"(w) X 8.71"(h) (177.4mm X 221.2mm)
Size: 7.17"(w) X 8.94"(h) (182.2mm X 227.2mm)
Size: 7.24"(w) X 9.02"(h) (183.8mm X 229.2mm)
Size: 7.83"(w) X 9.77"(h) (199.0mm X 248.2mm)
Size: 7.87"(w) X 9.80"(h) (199.8mm X 249.0mm)
Size: 9.06"(w) X 11.31"(h) (230.2mm X 287.2mm)
Size: 9.44"(w) X 11.78"(h) (239.8mm X 299.2mm)
Size: 11.33"(w) X 14.14"(h) (287.8mm X 359.2mm)

The following formats are included in the file you will receive: .DST .EXP .JEF .PES .VP3 .XXX .PEC .U01
You MUST have an embroidery machine and the software needed to transfer it from your computer to the machine to use this file. This listing is for the machine file only - not a finished item.

Dragon Machine Embroidery Design, Draco Embroidery Pattern, Snake Designs, Tiger Embroidery Art, DIY Project Idea, Unique Digital Supplies For Embroidery Machines