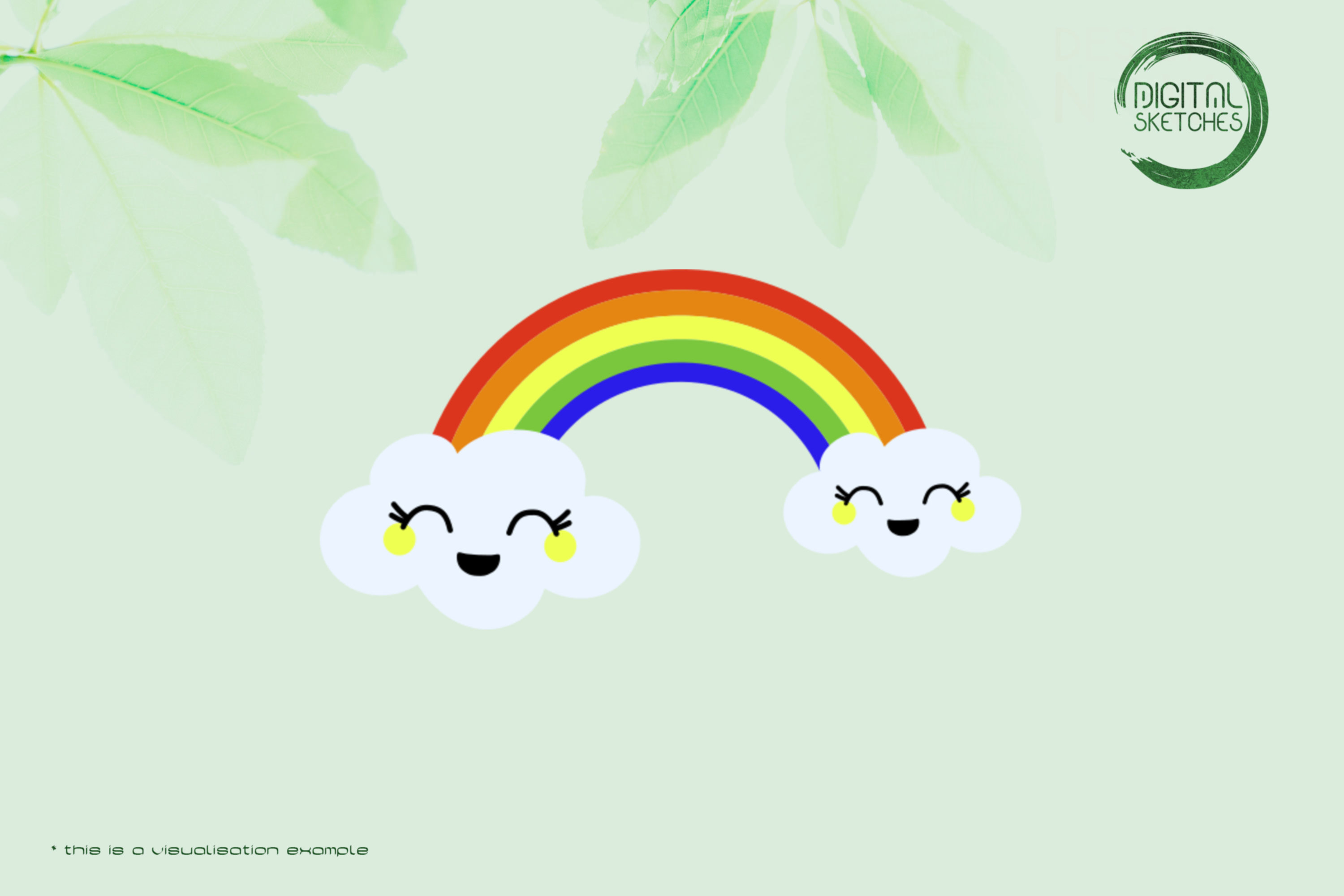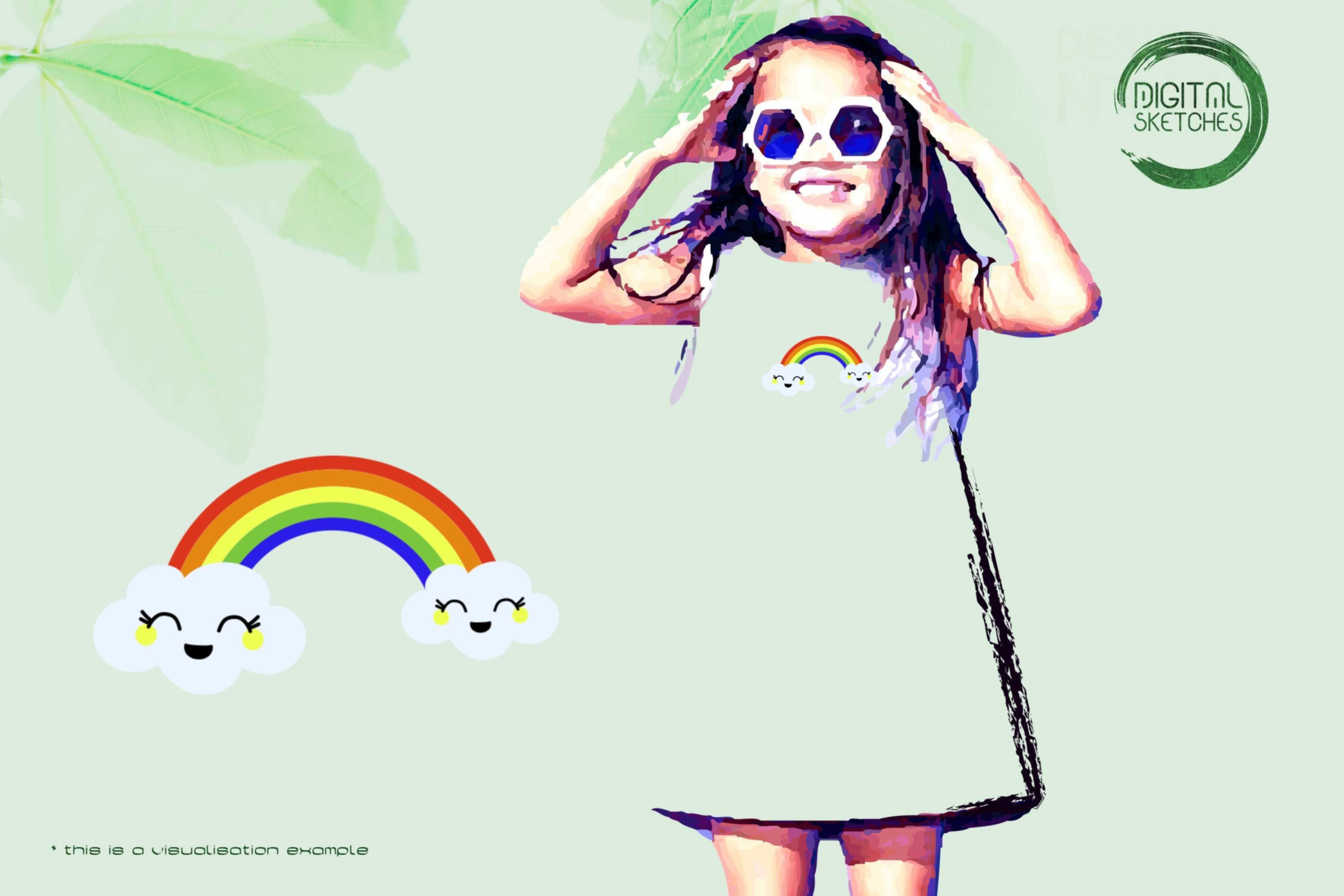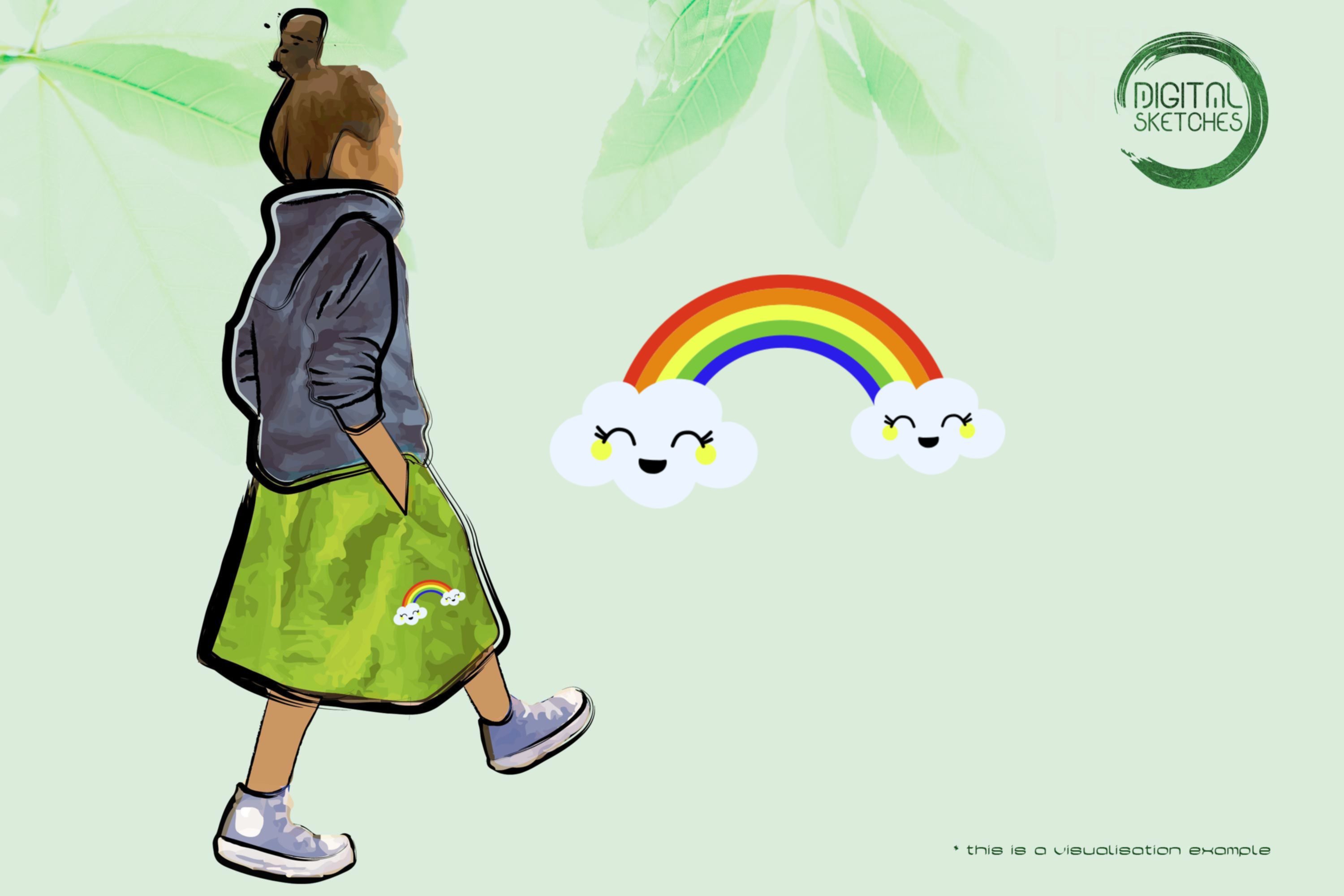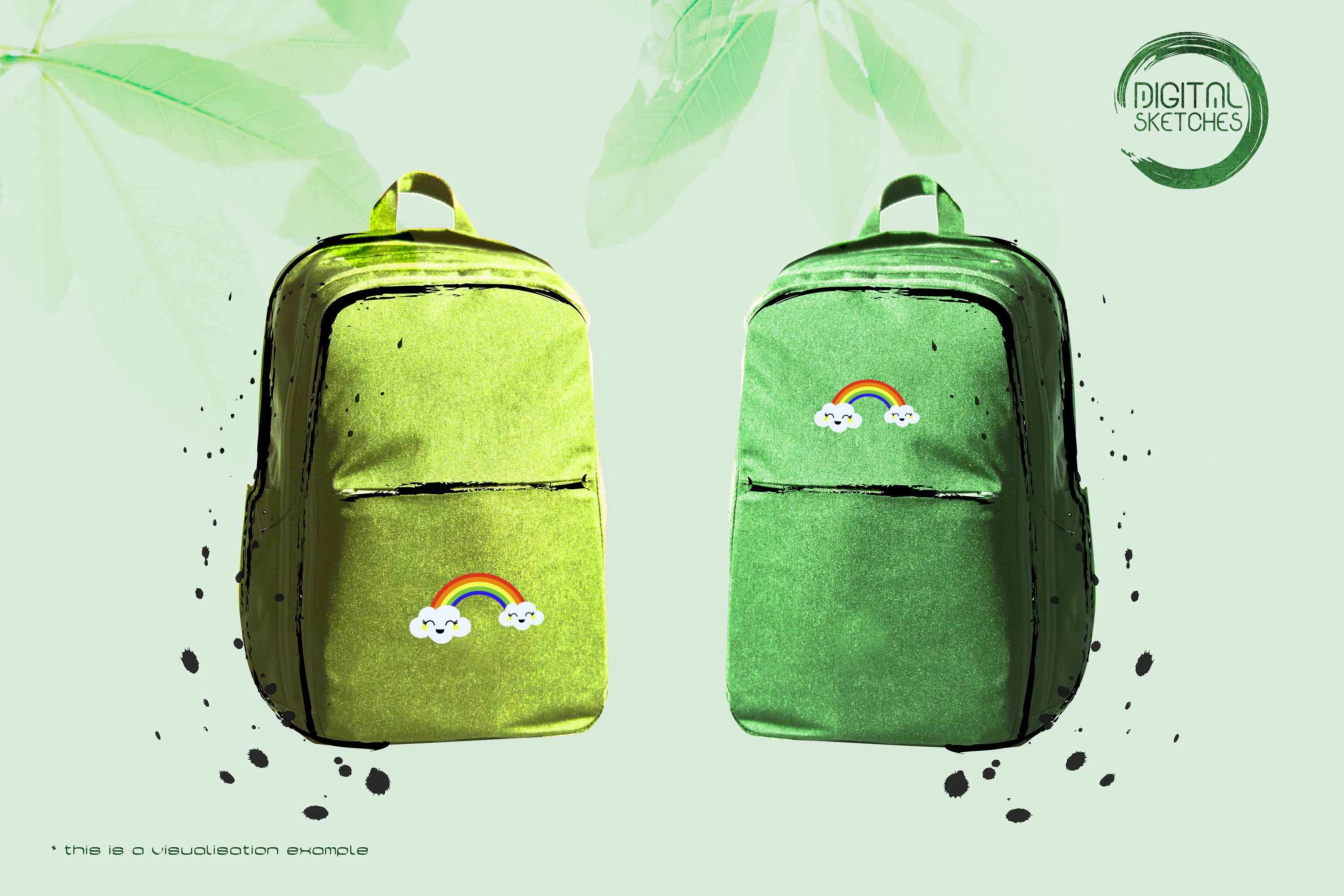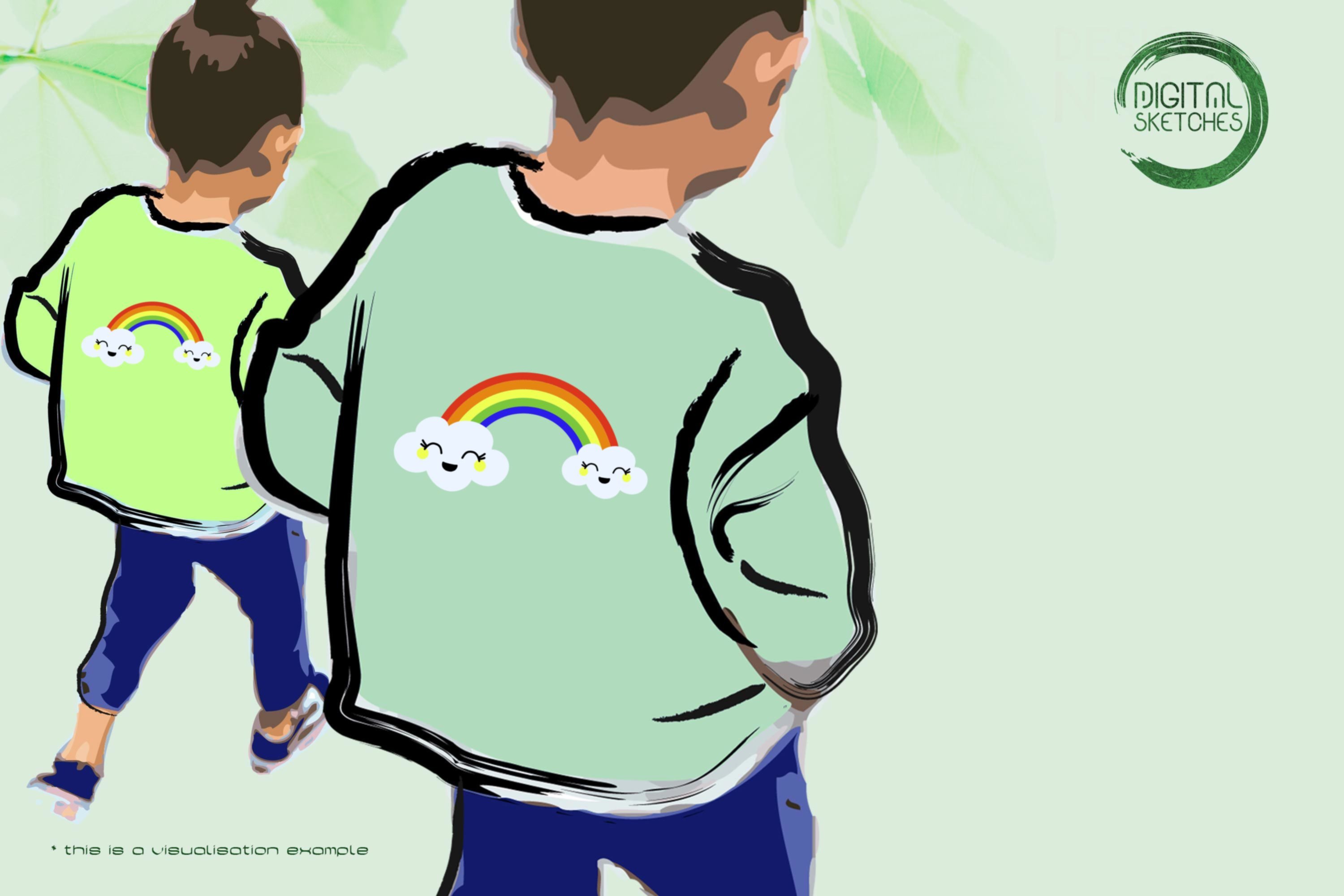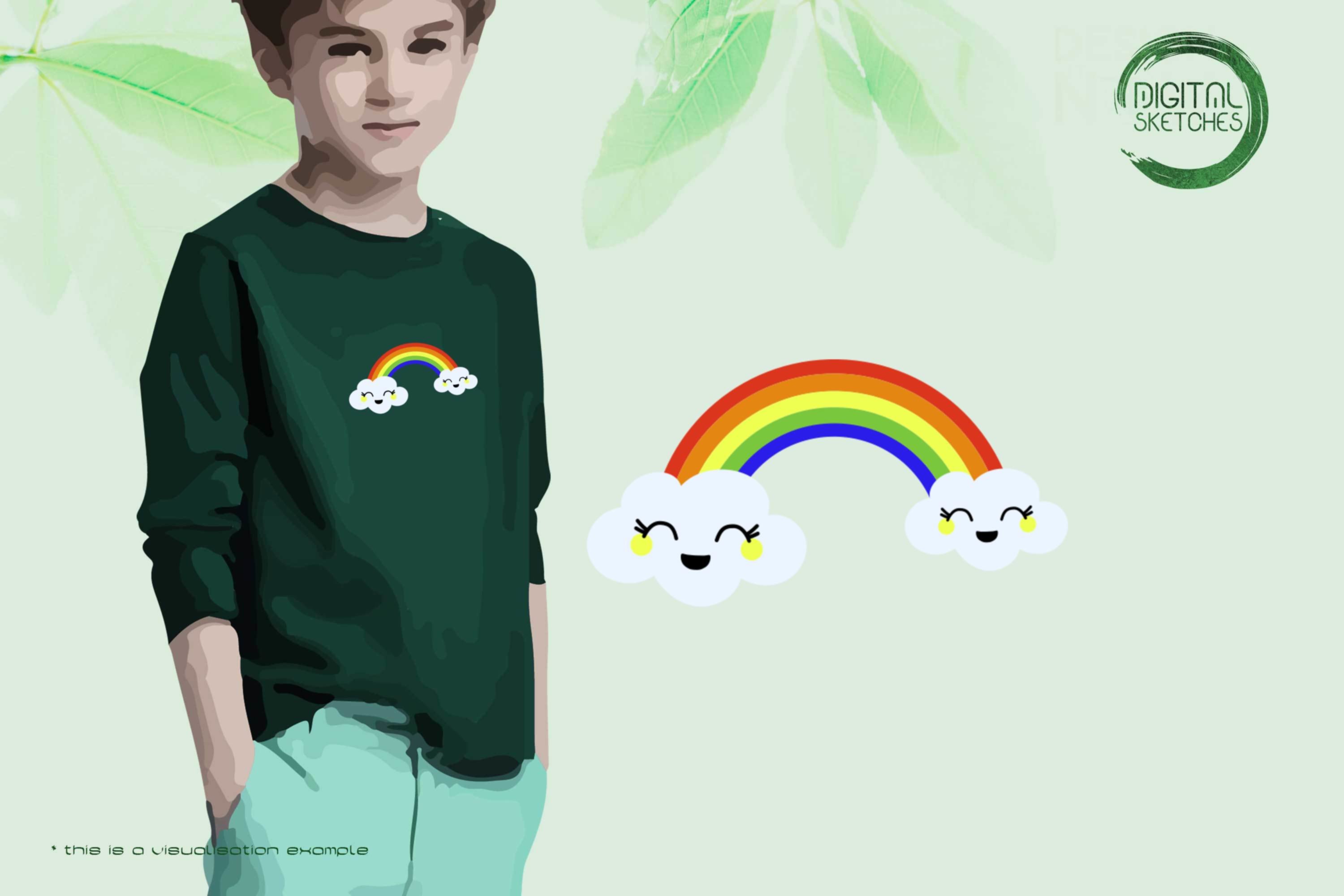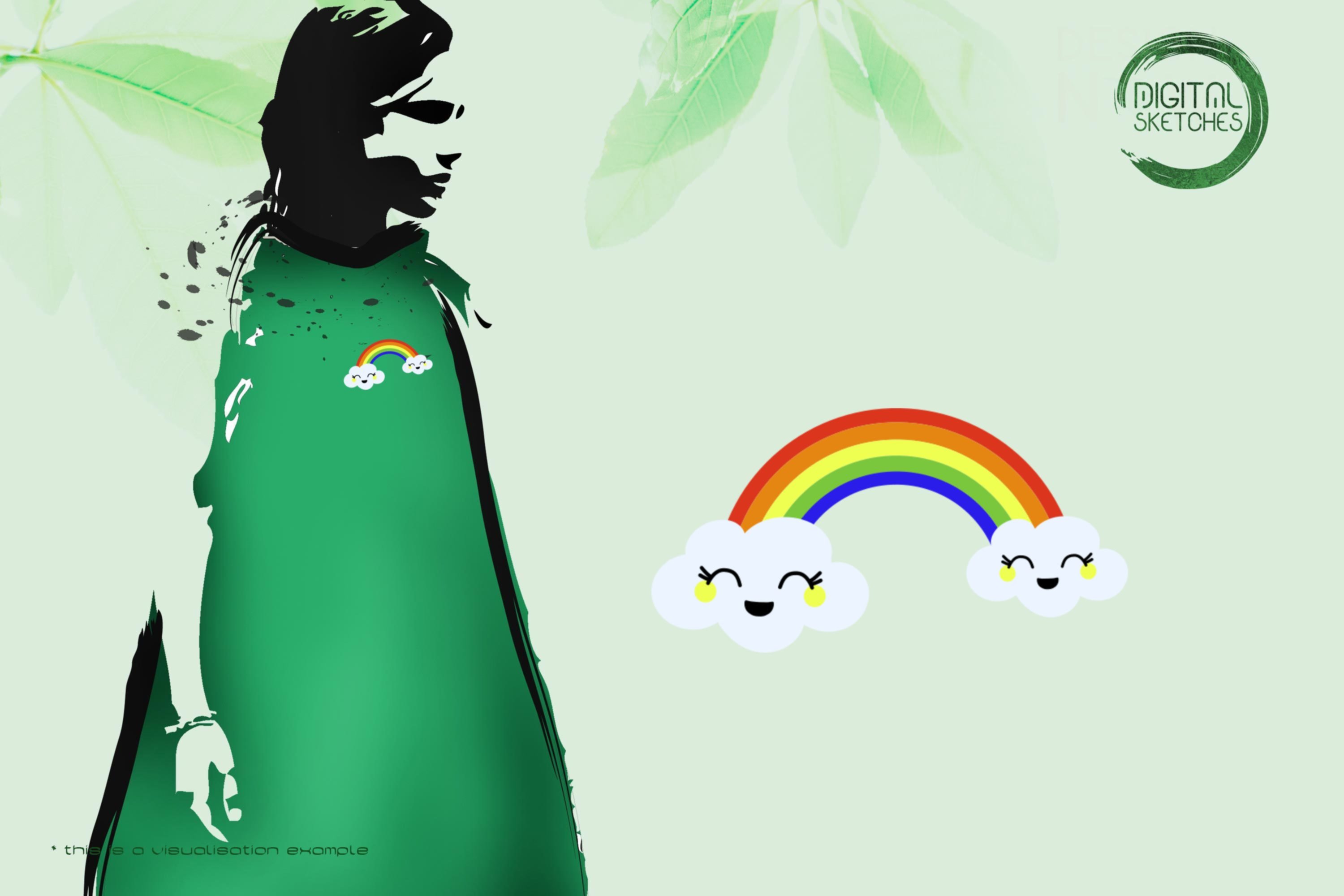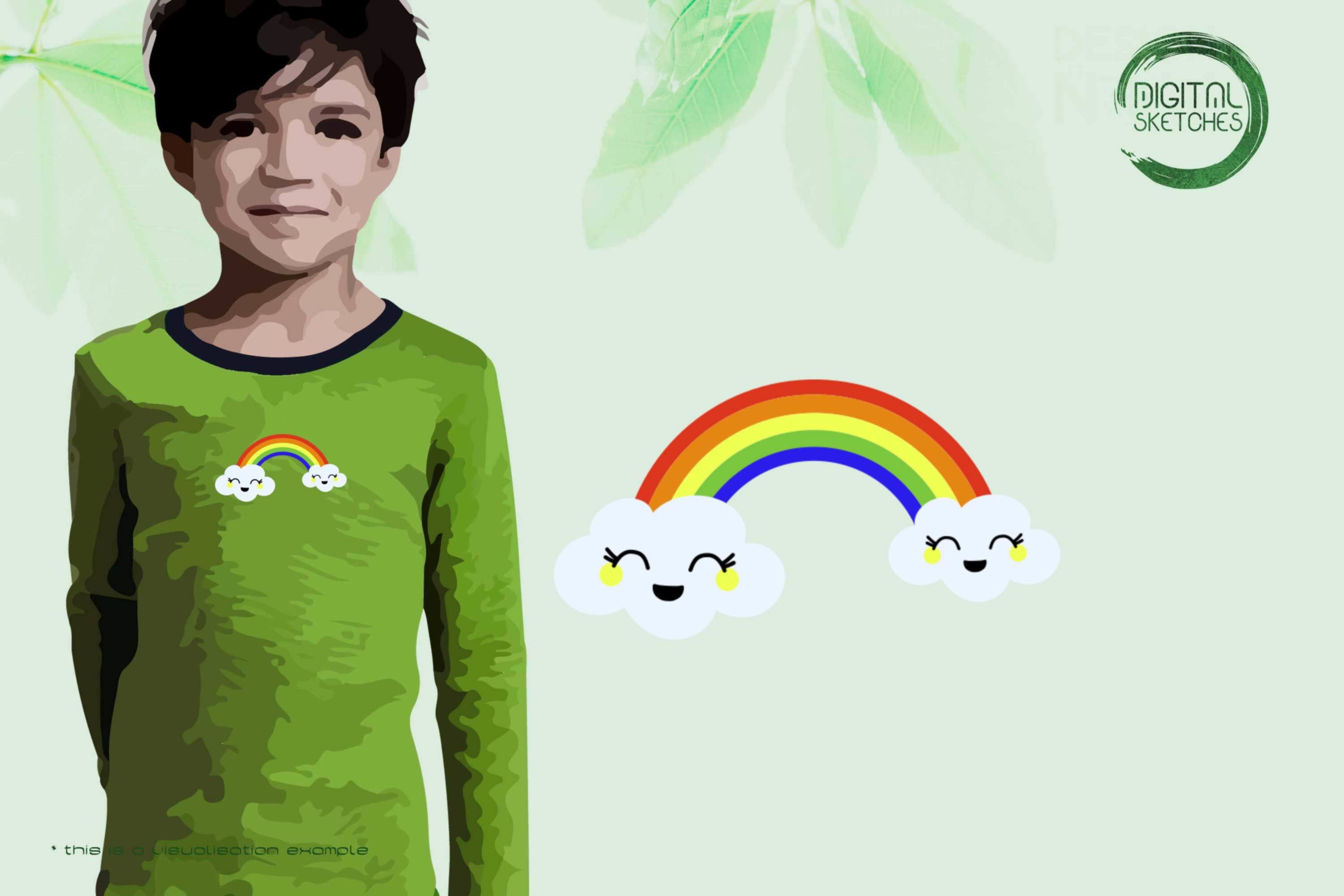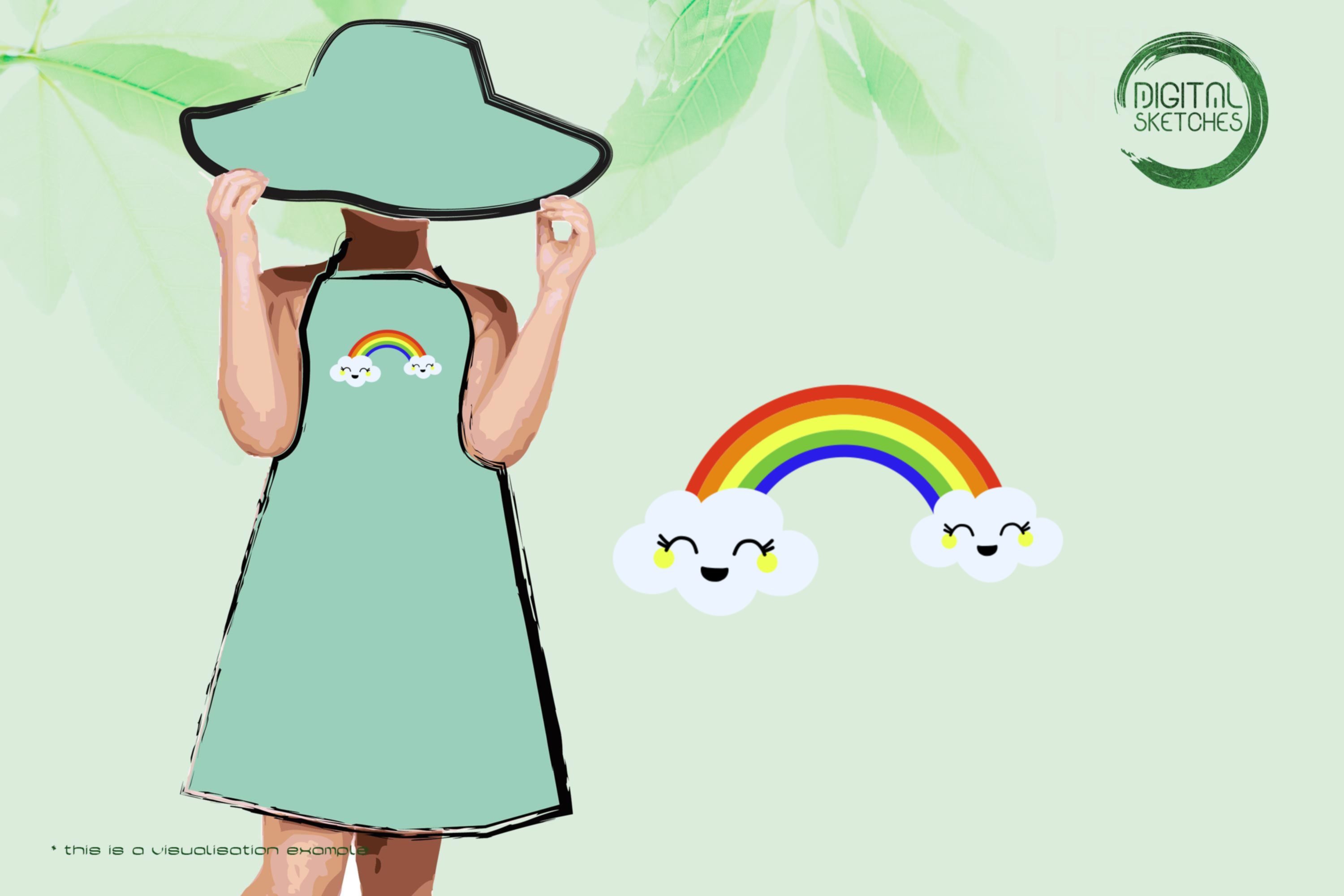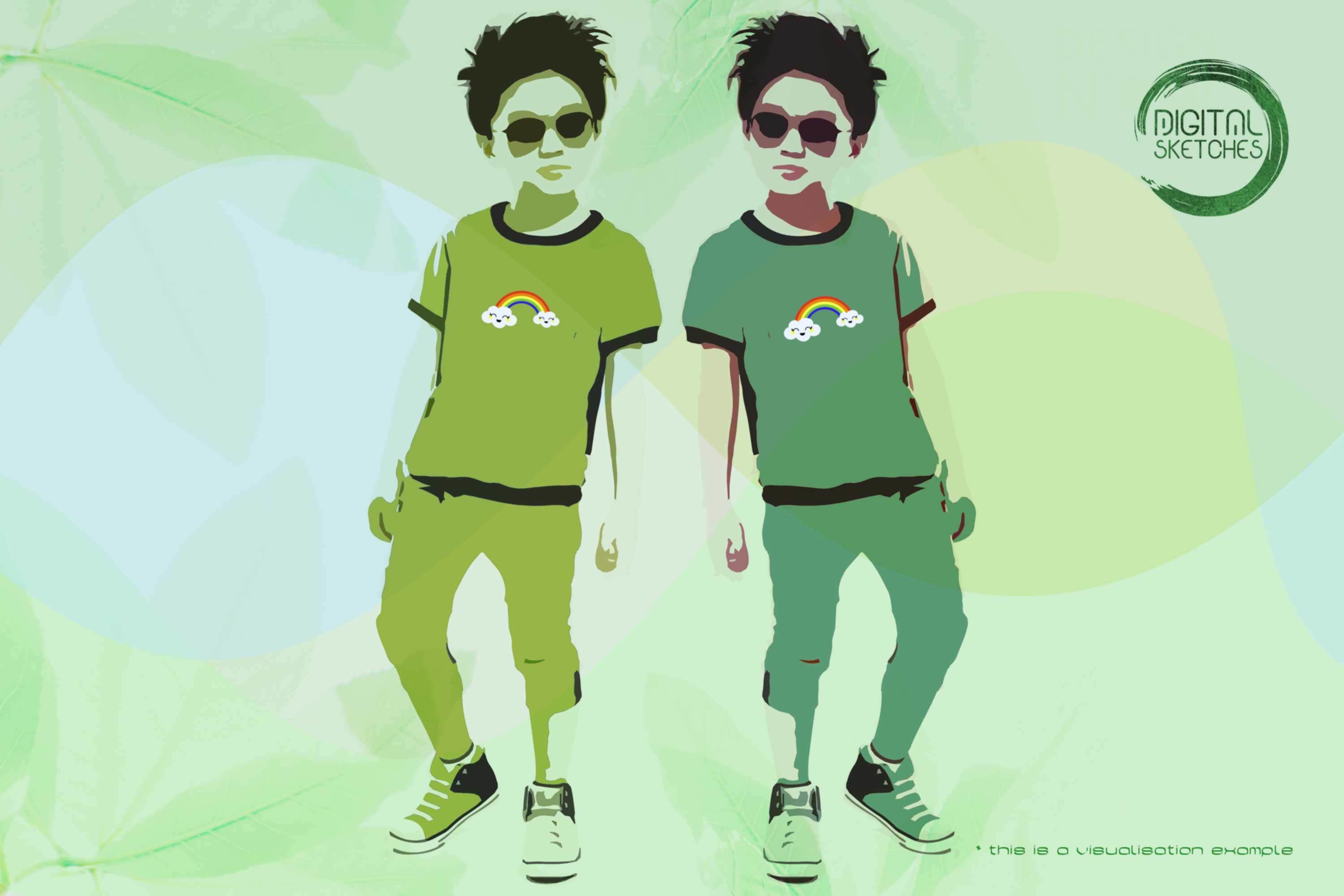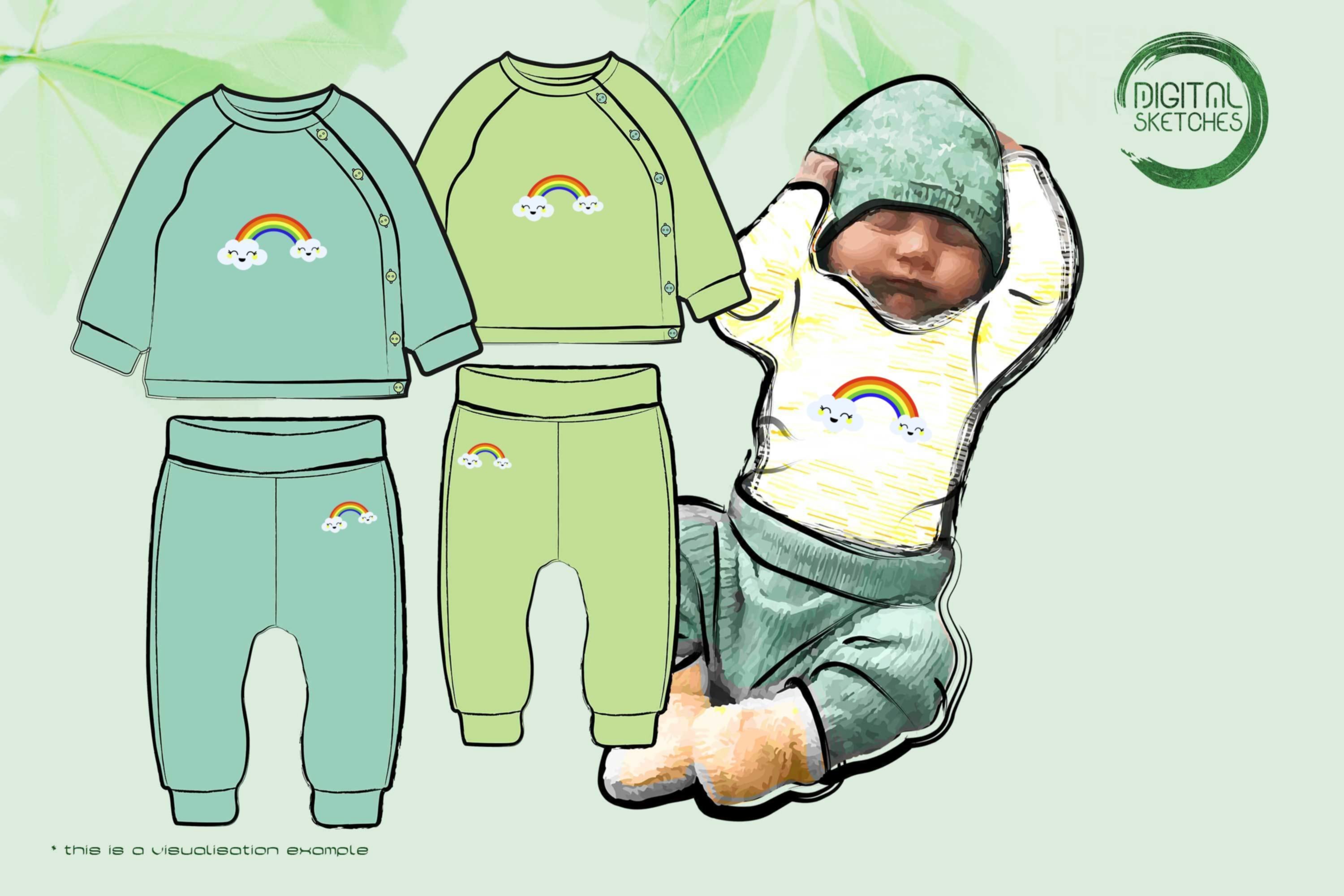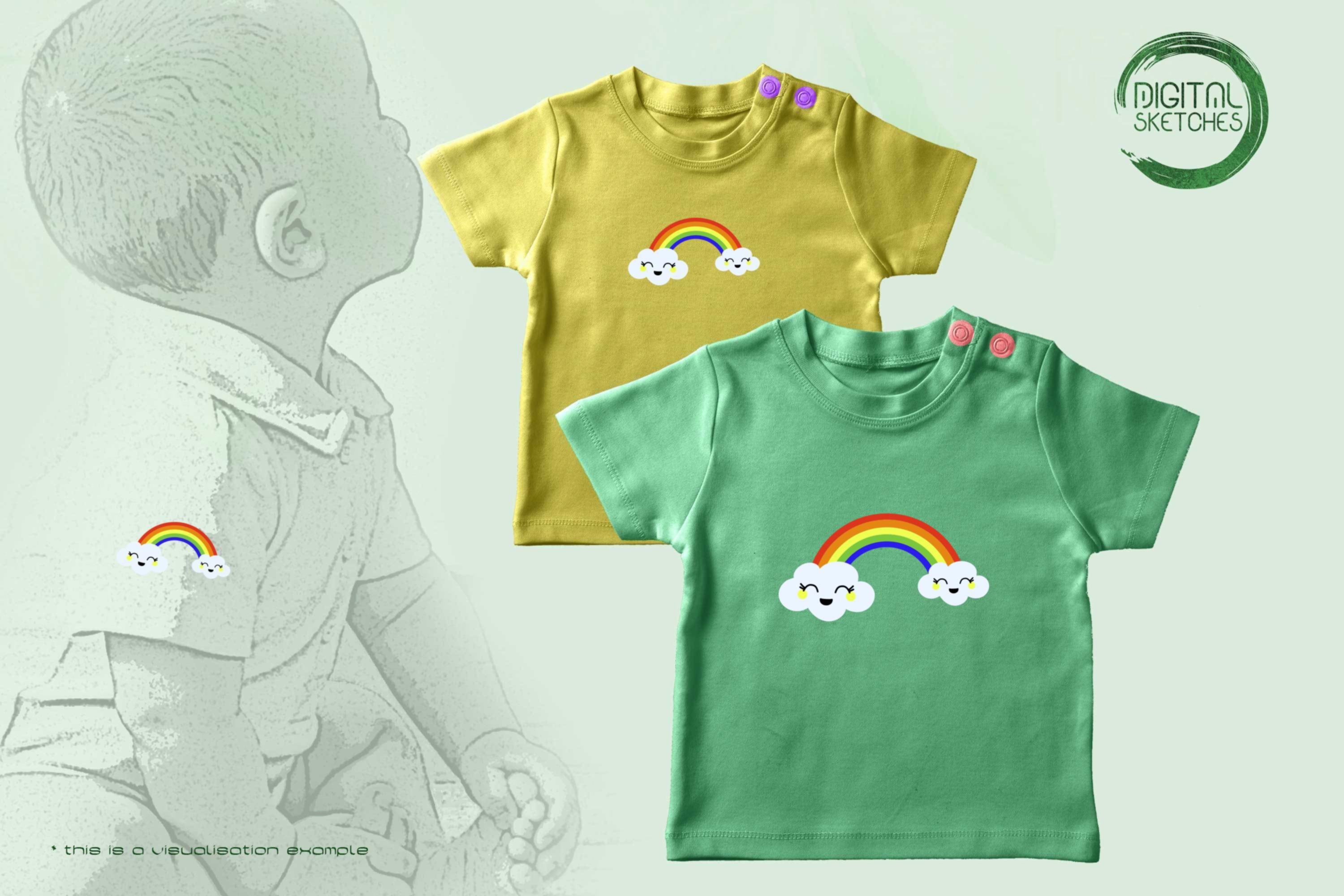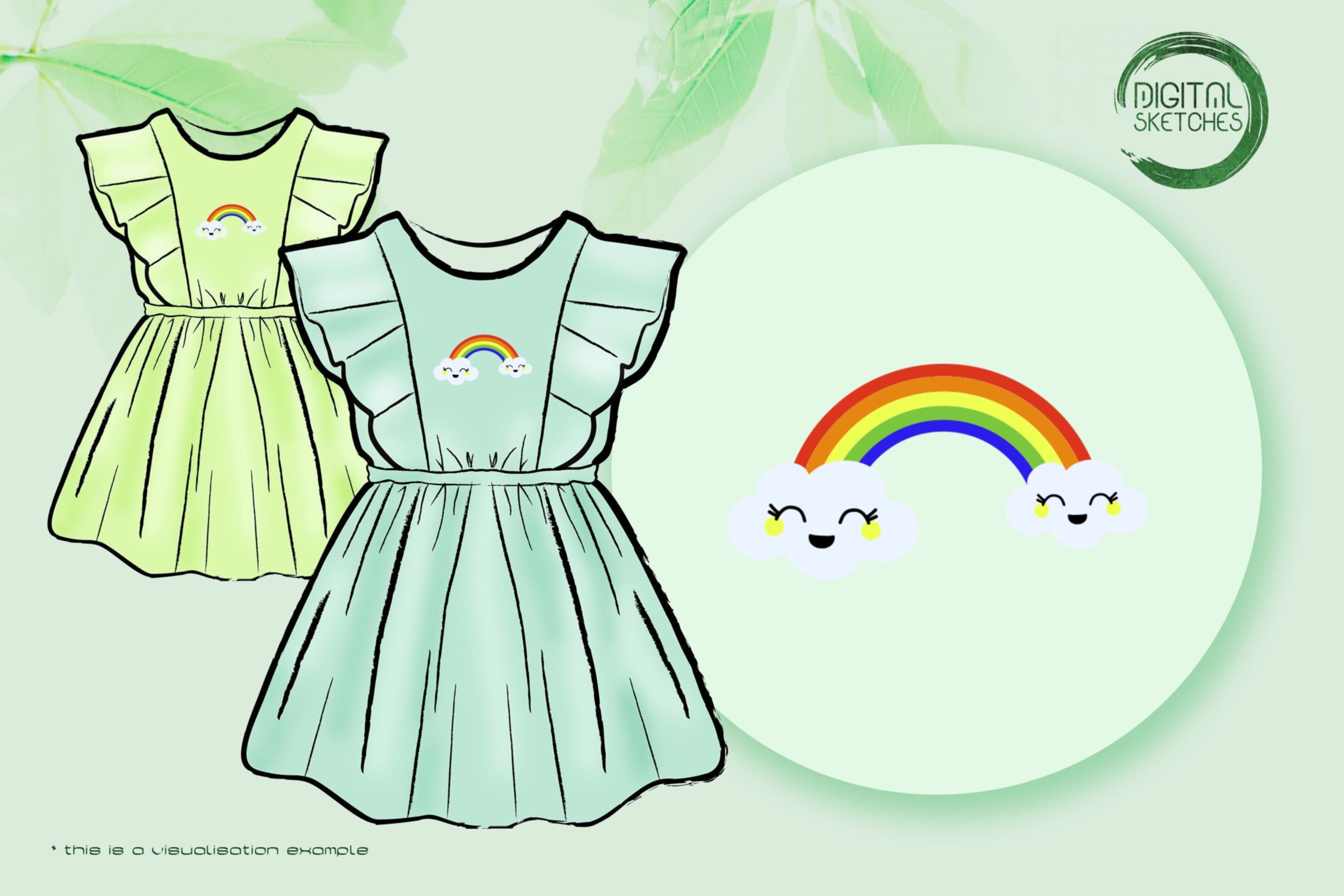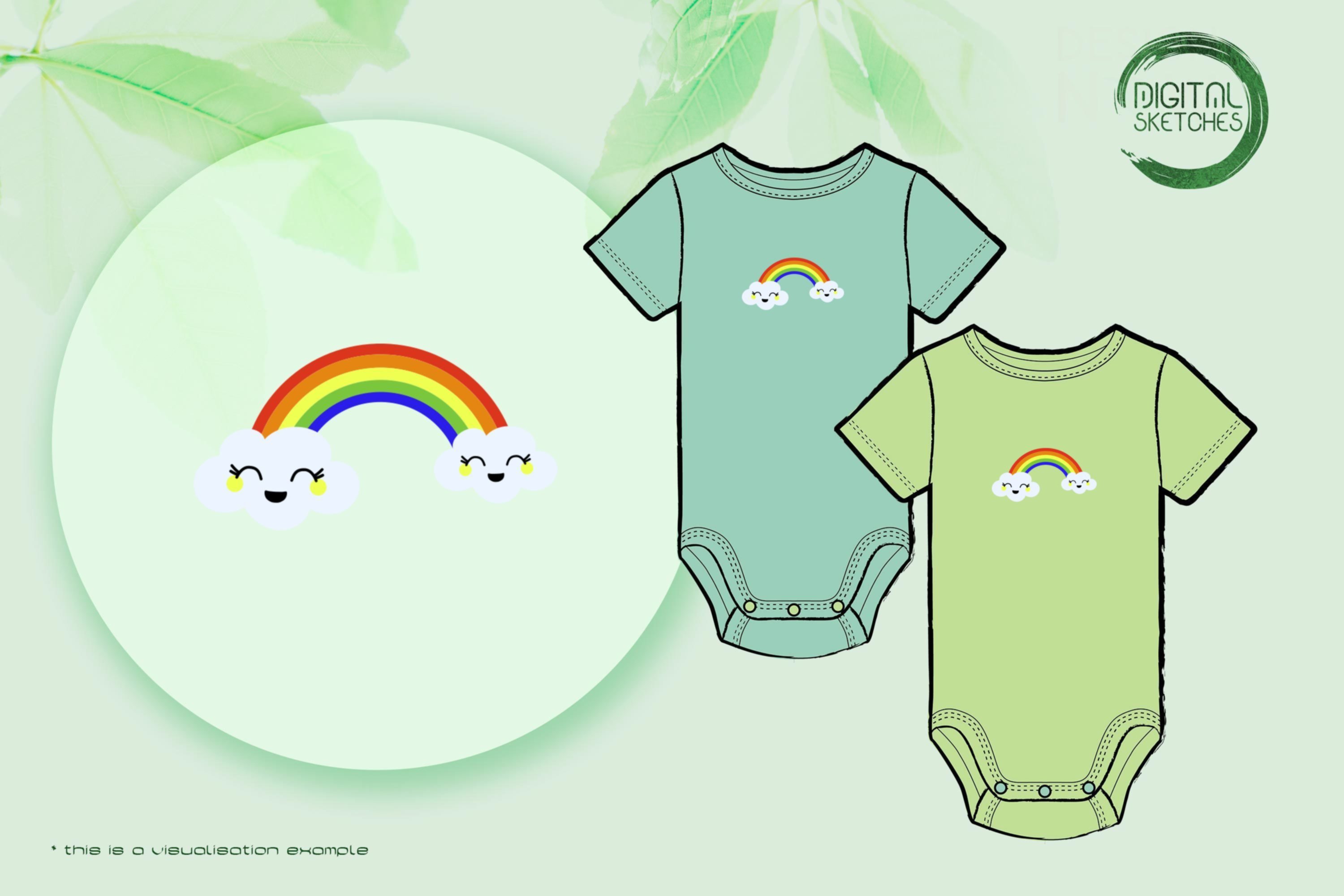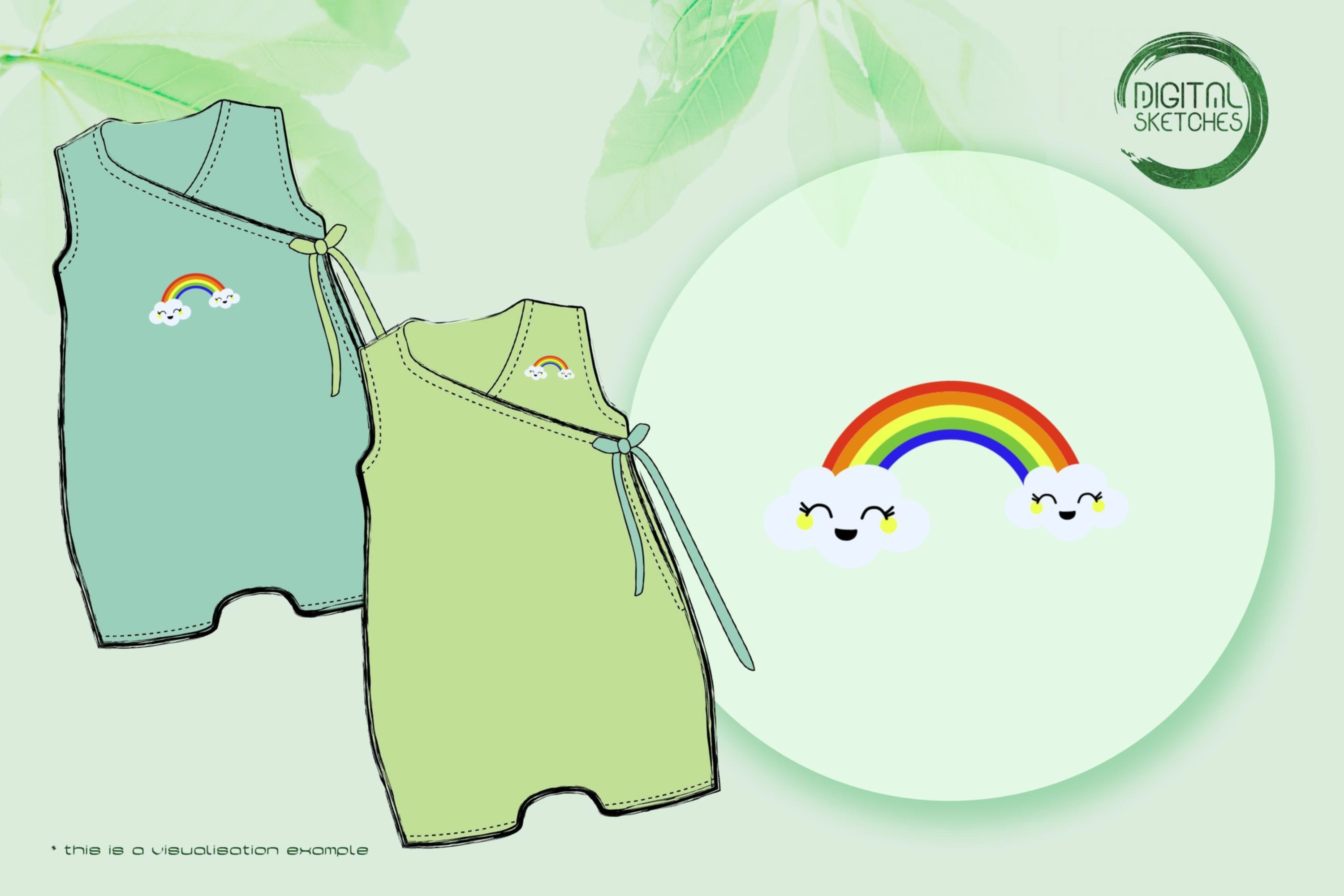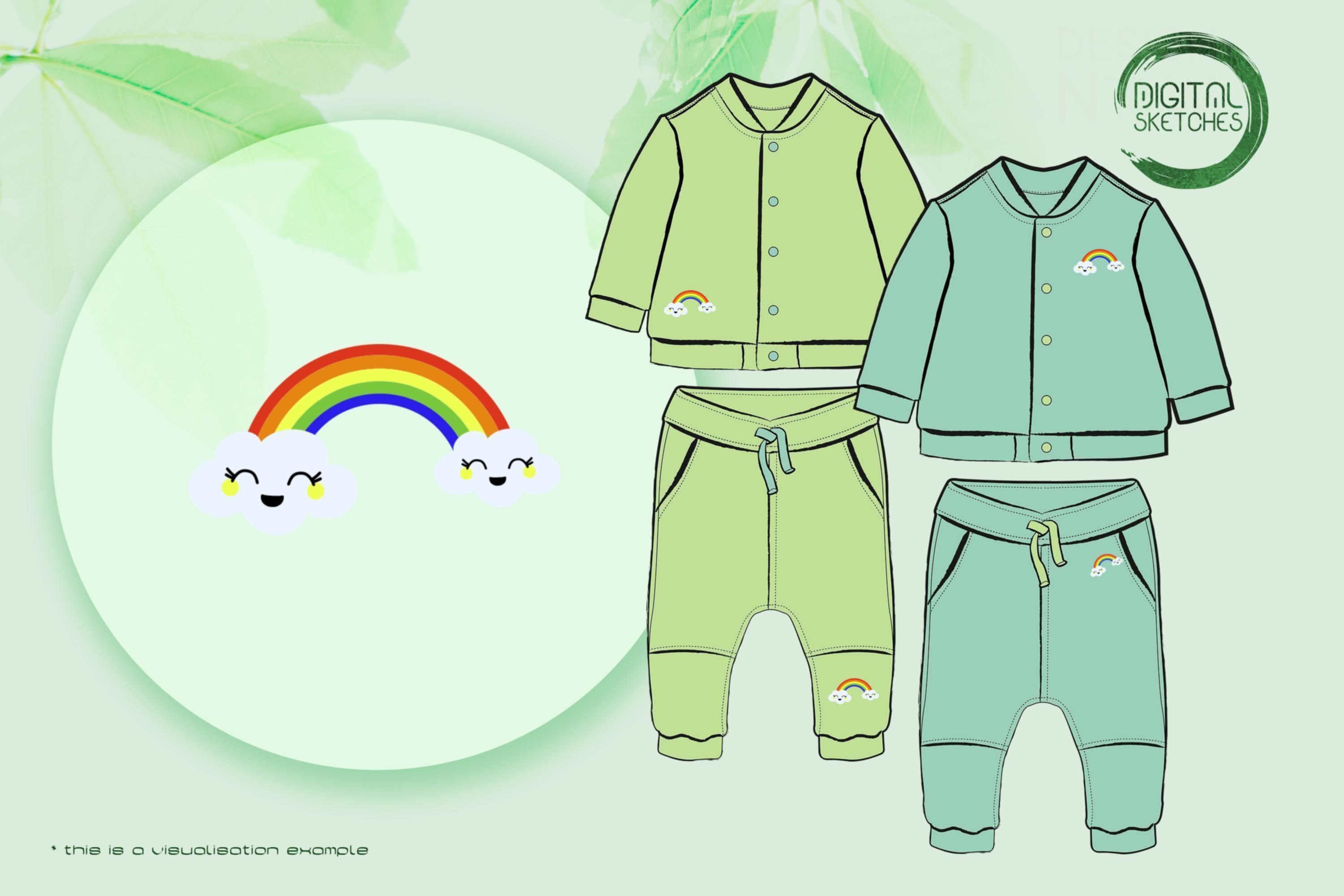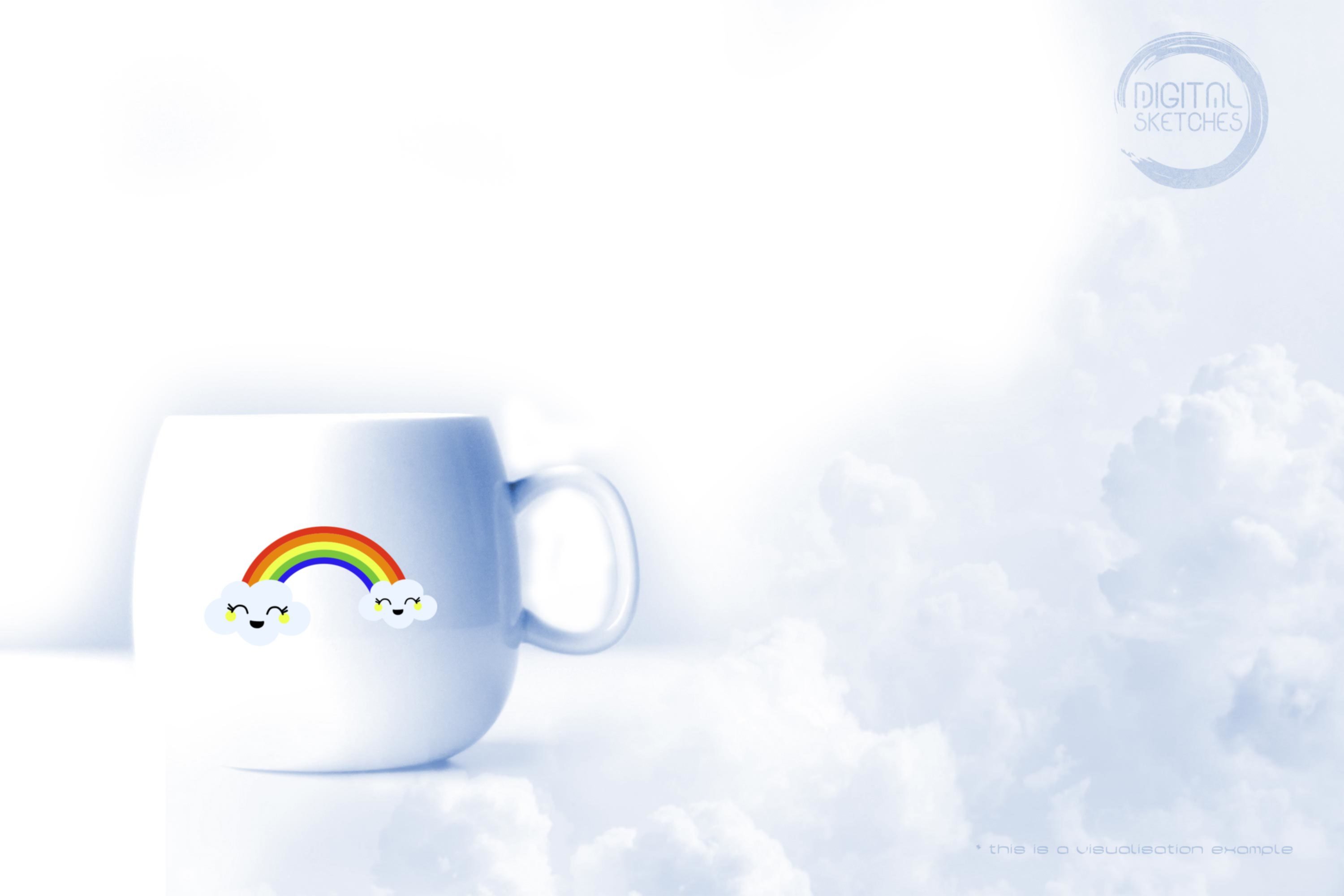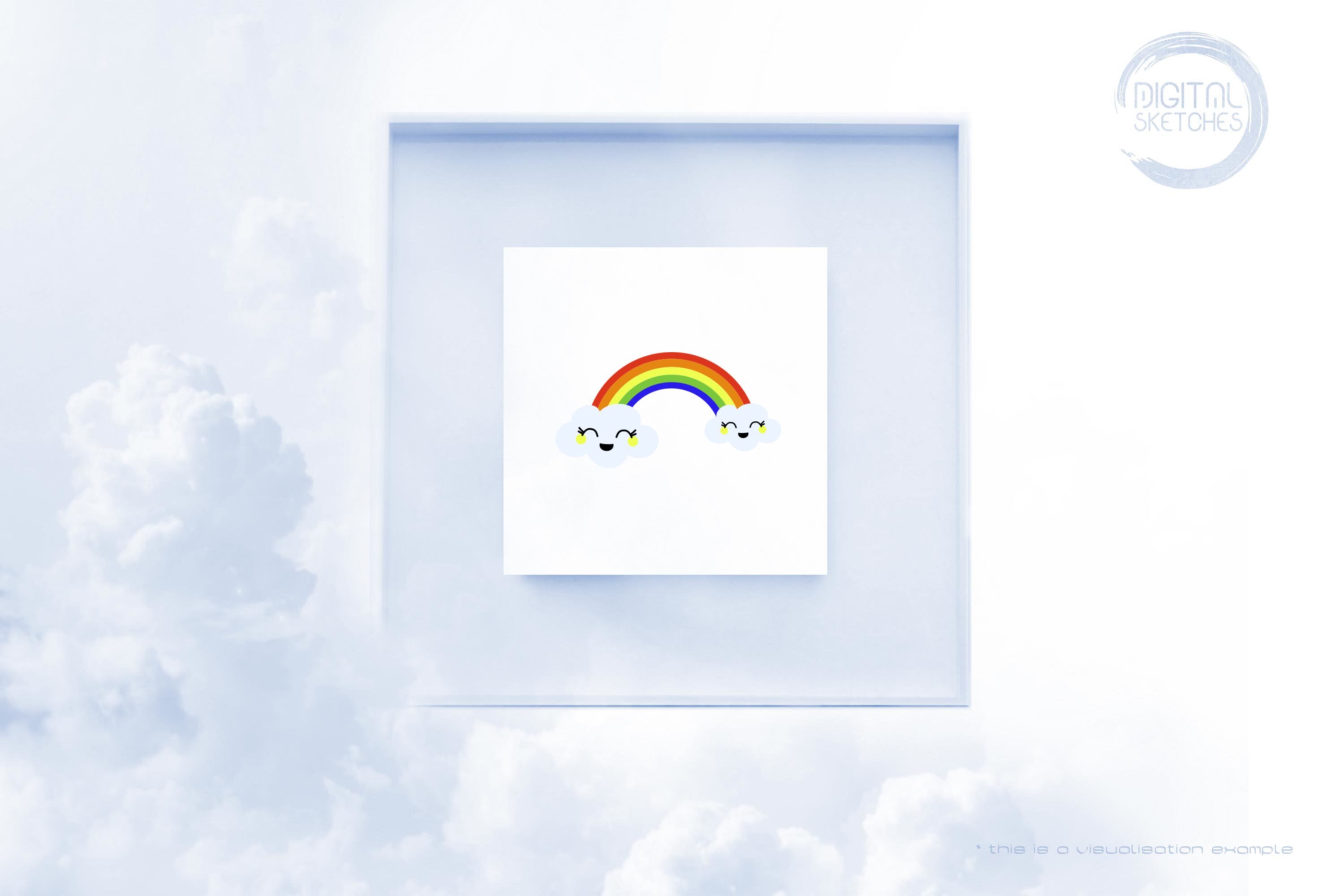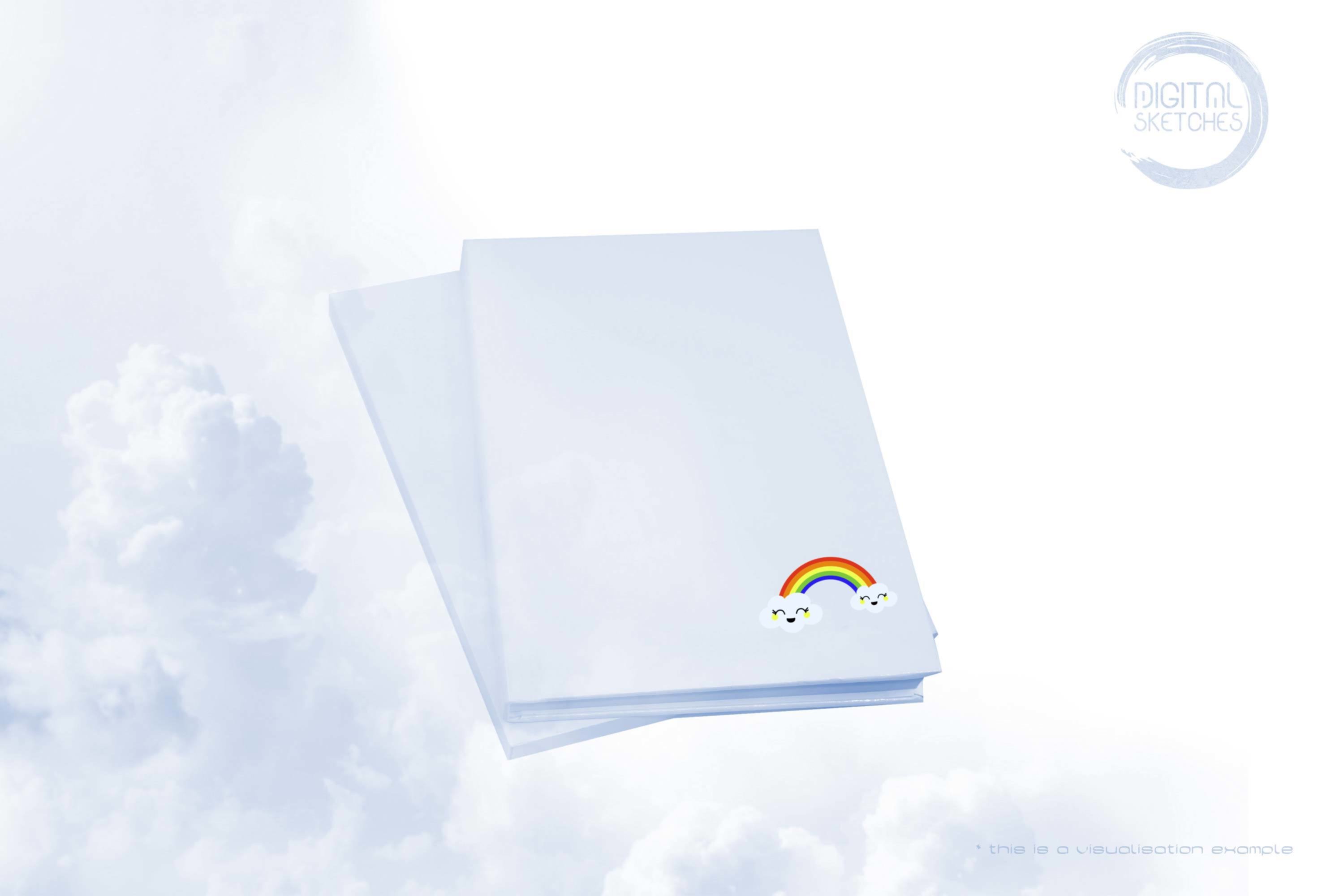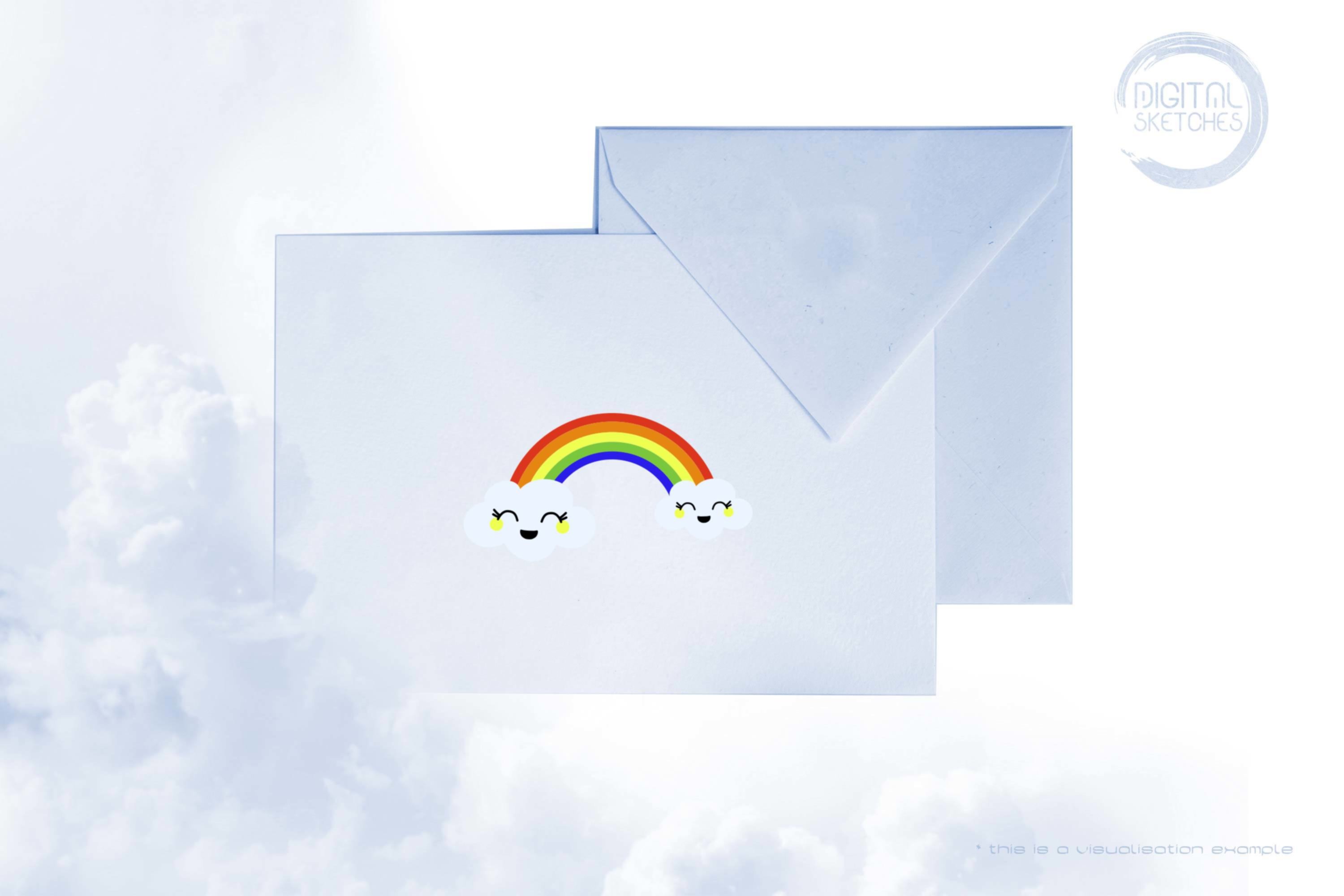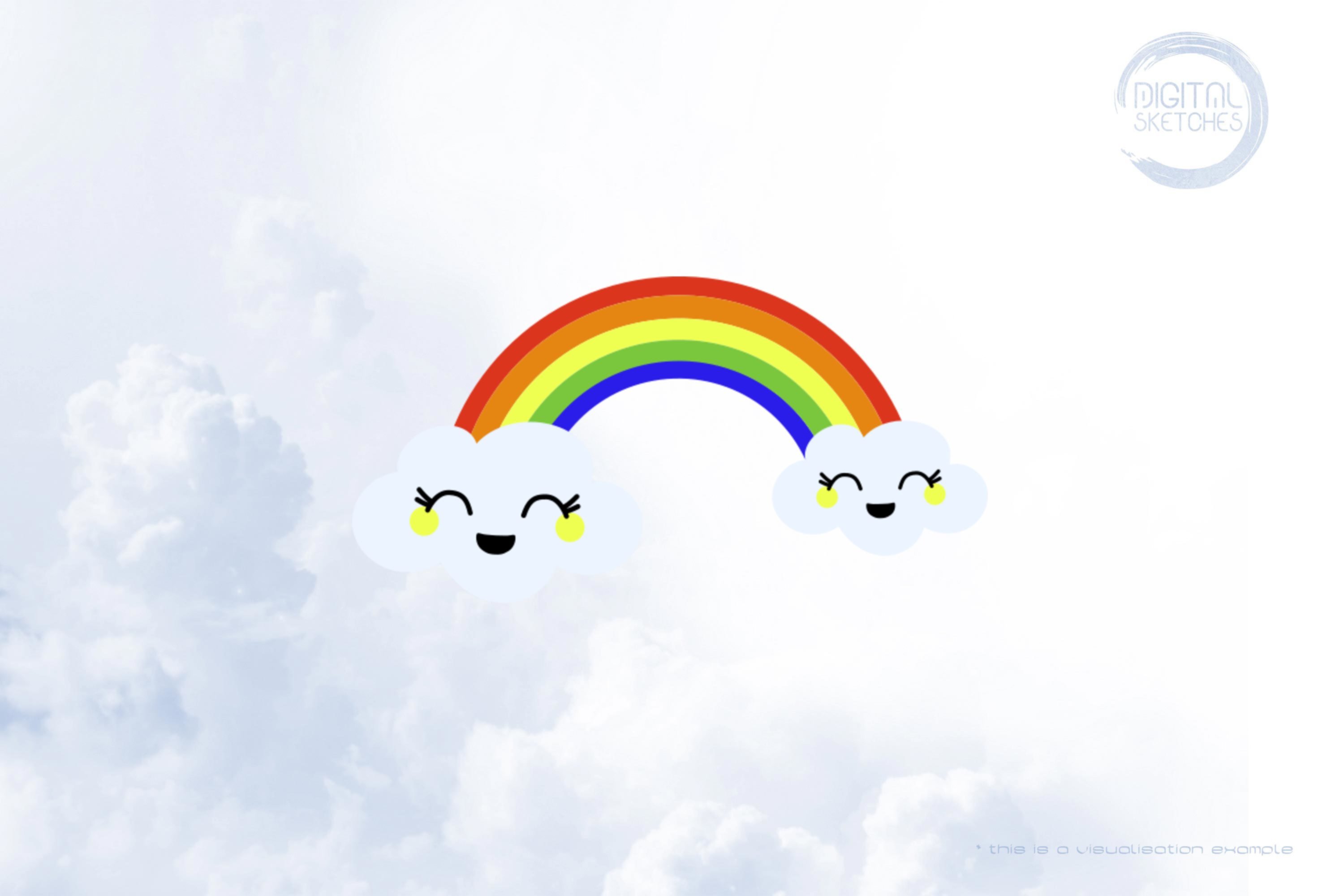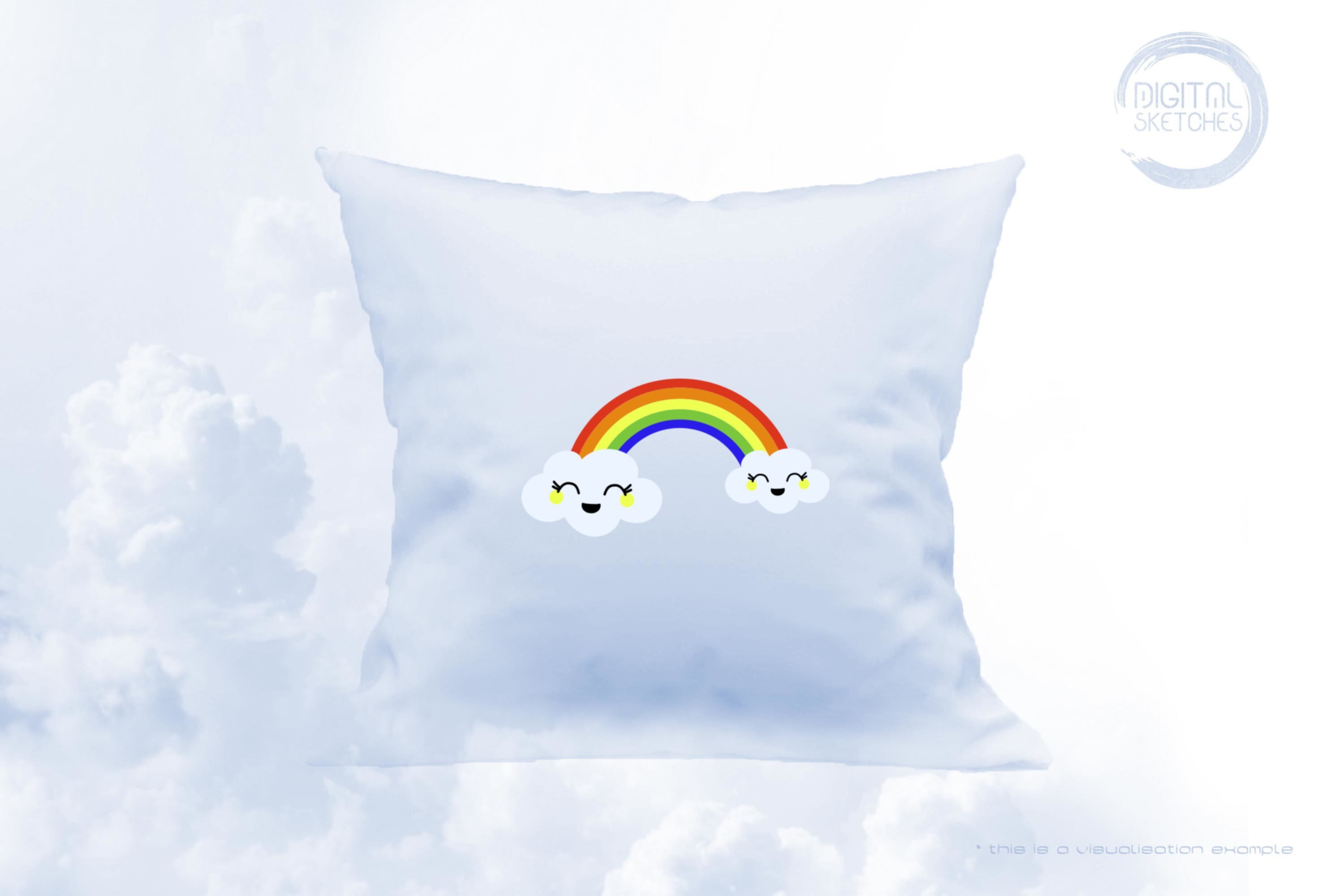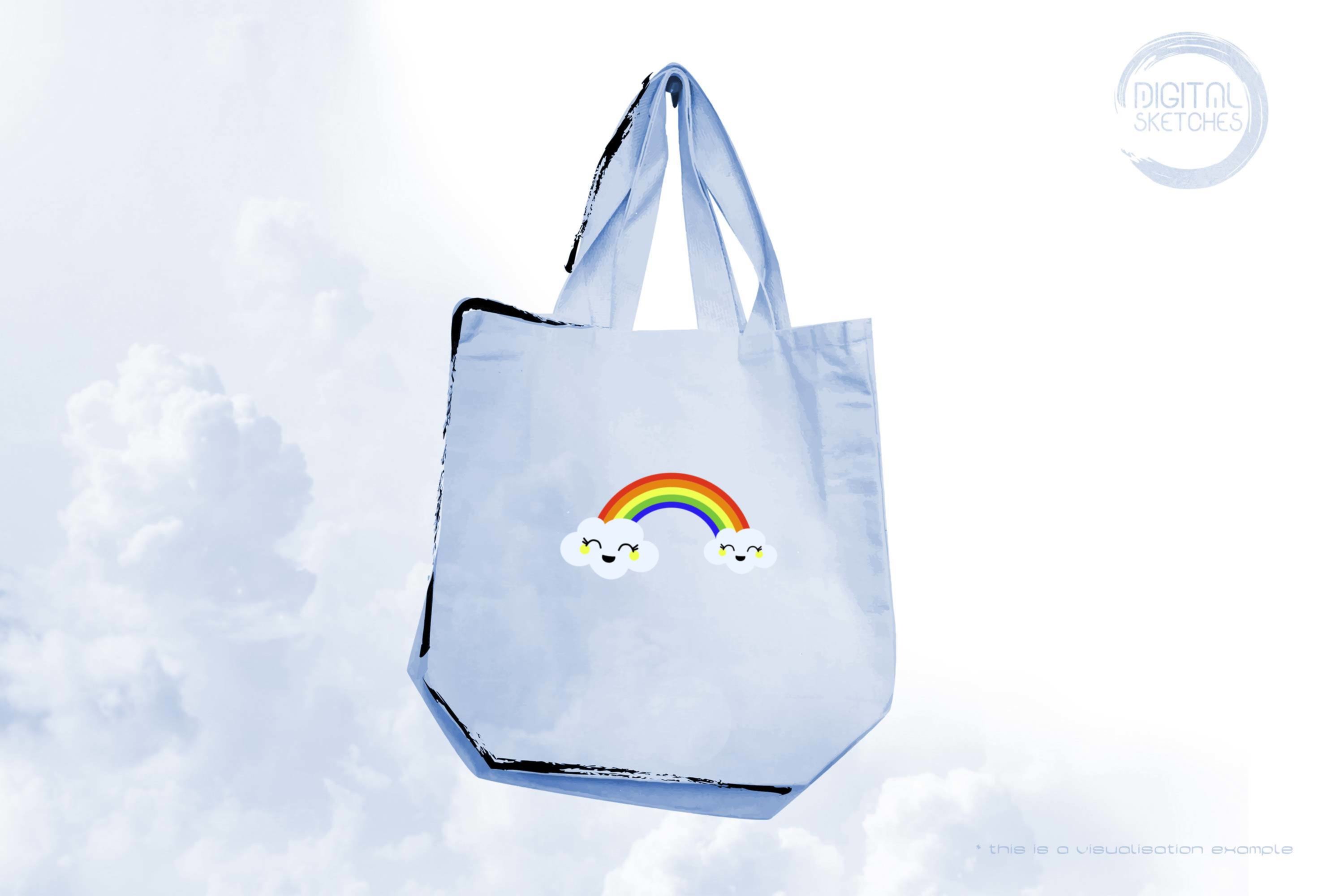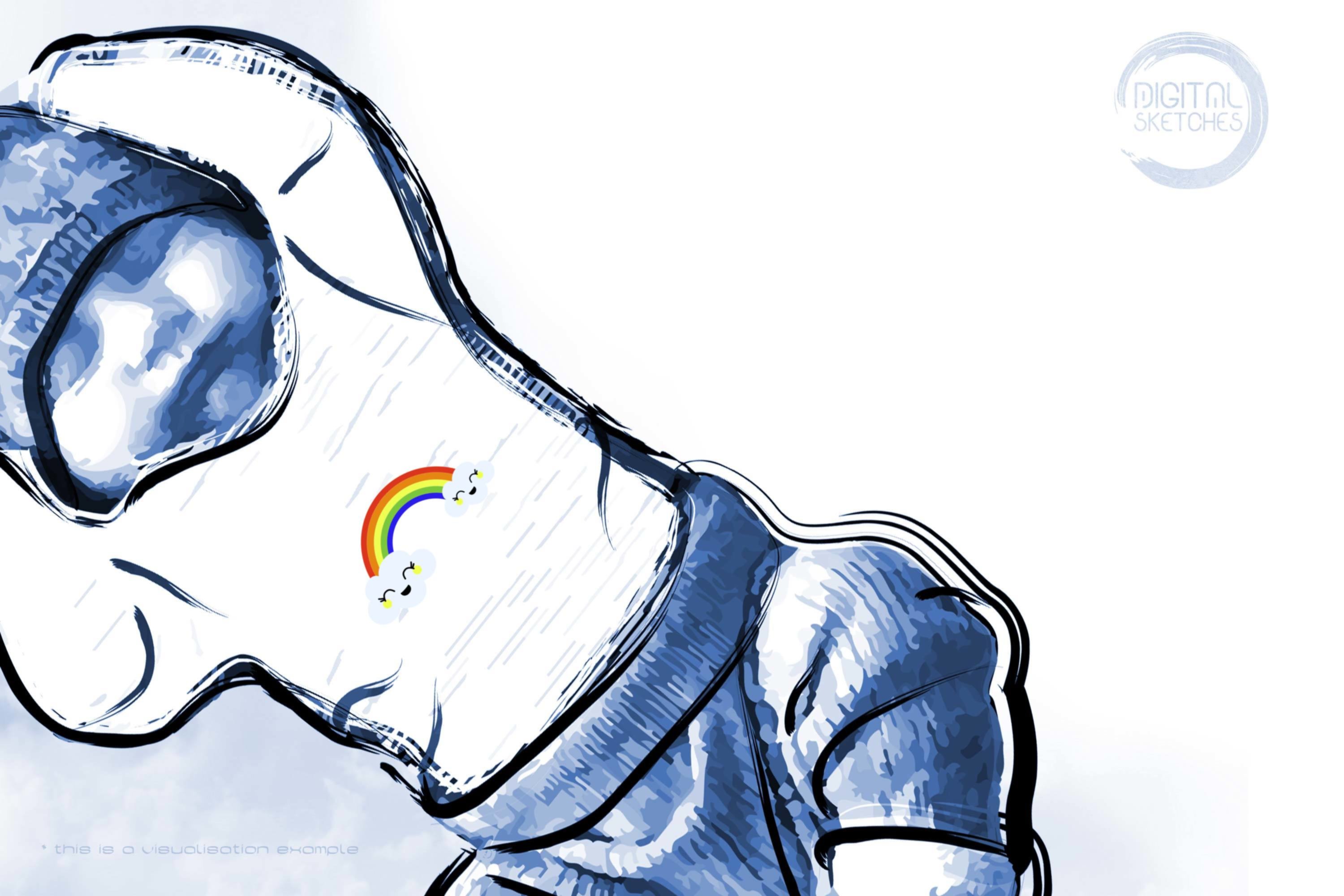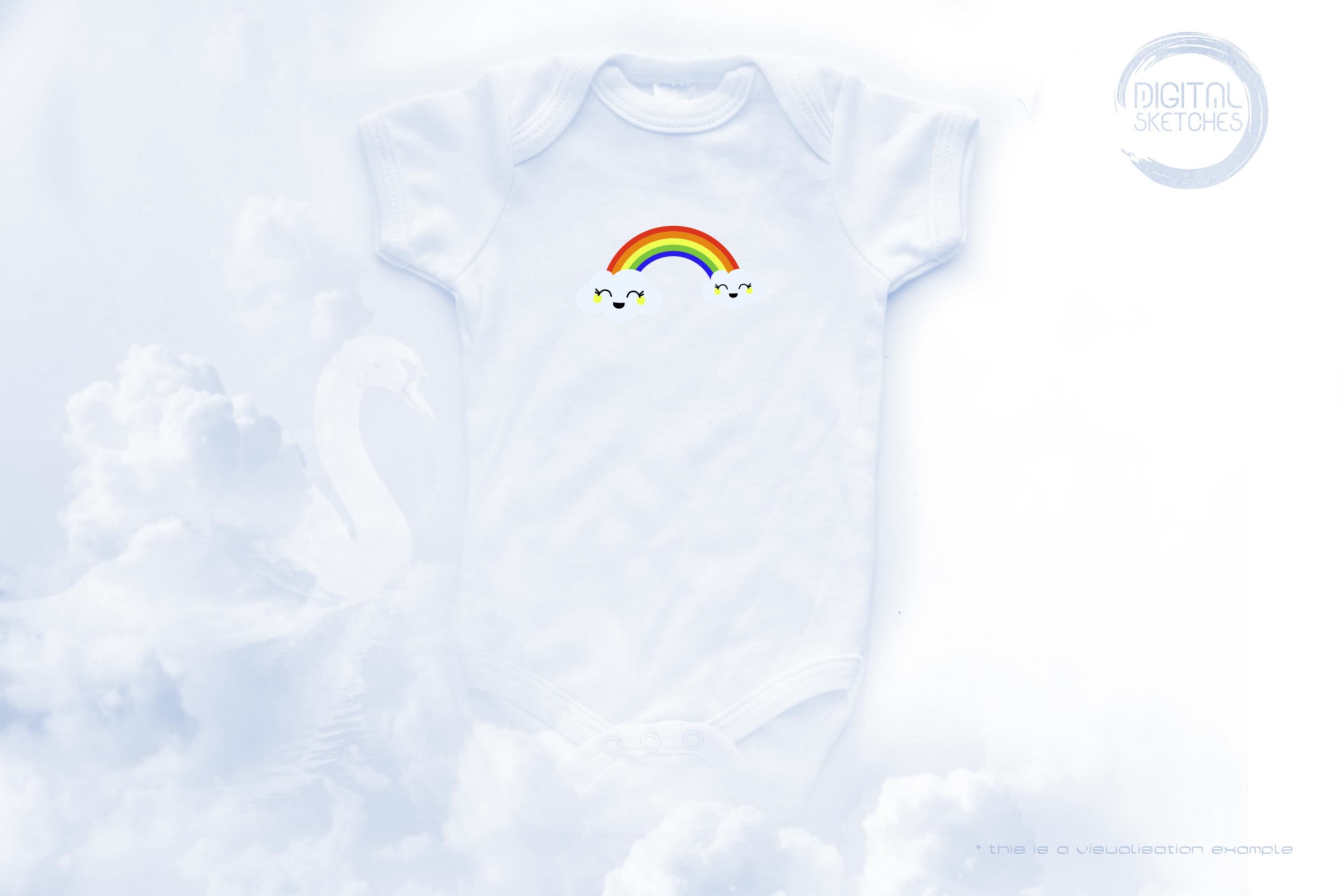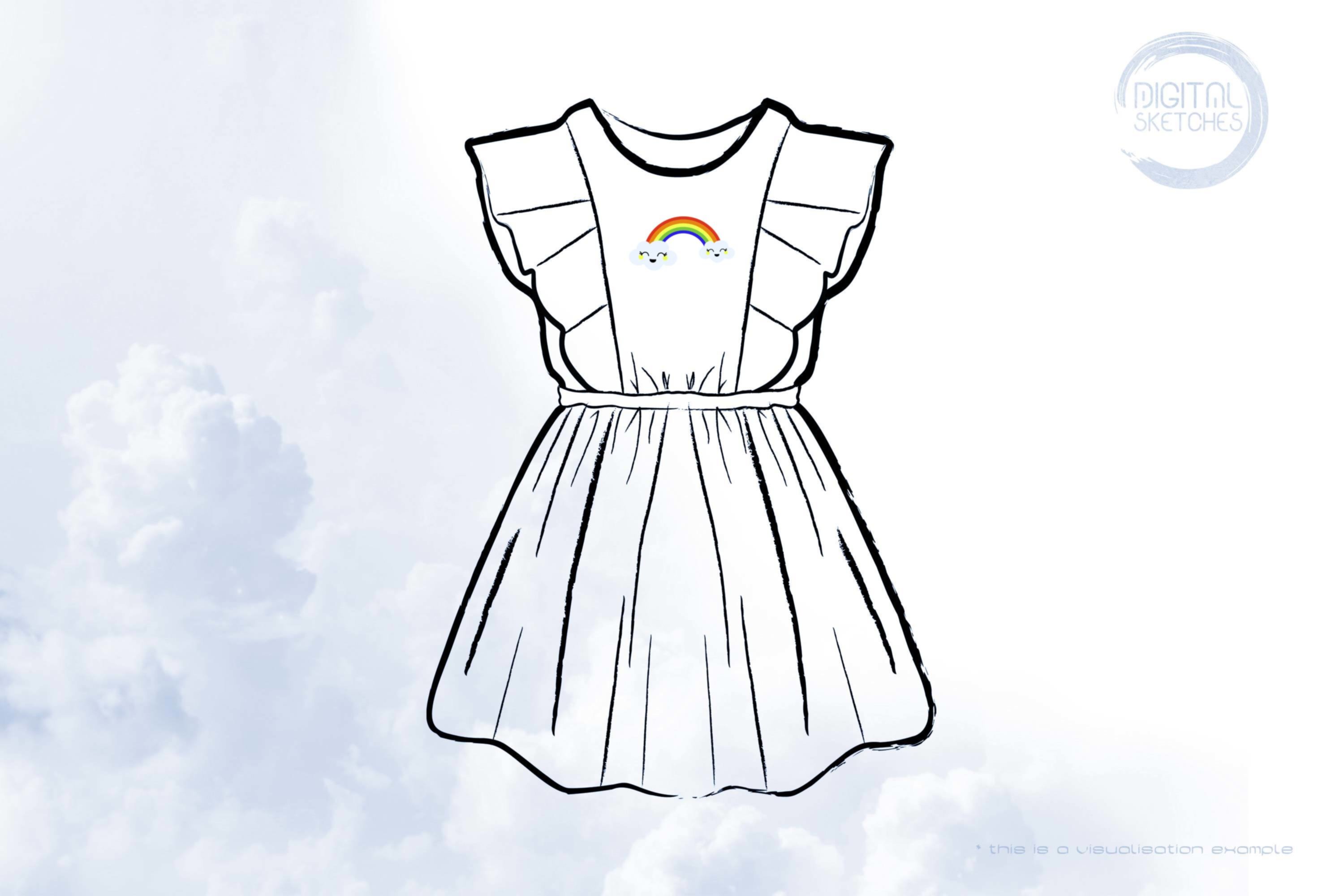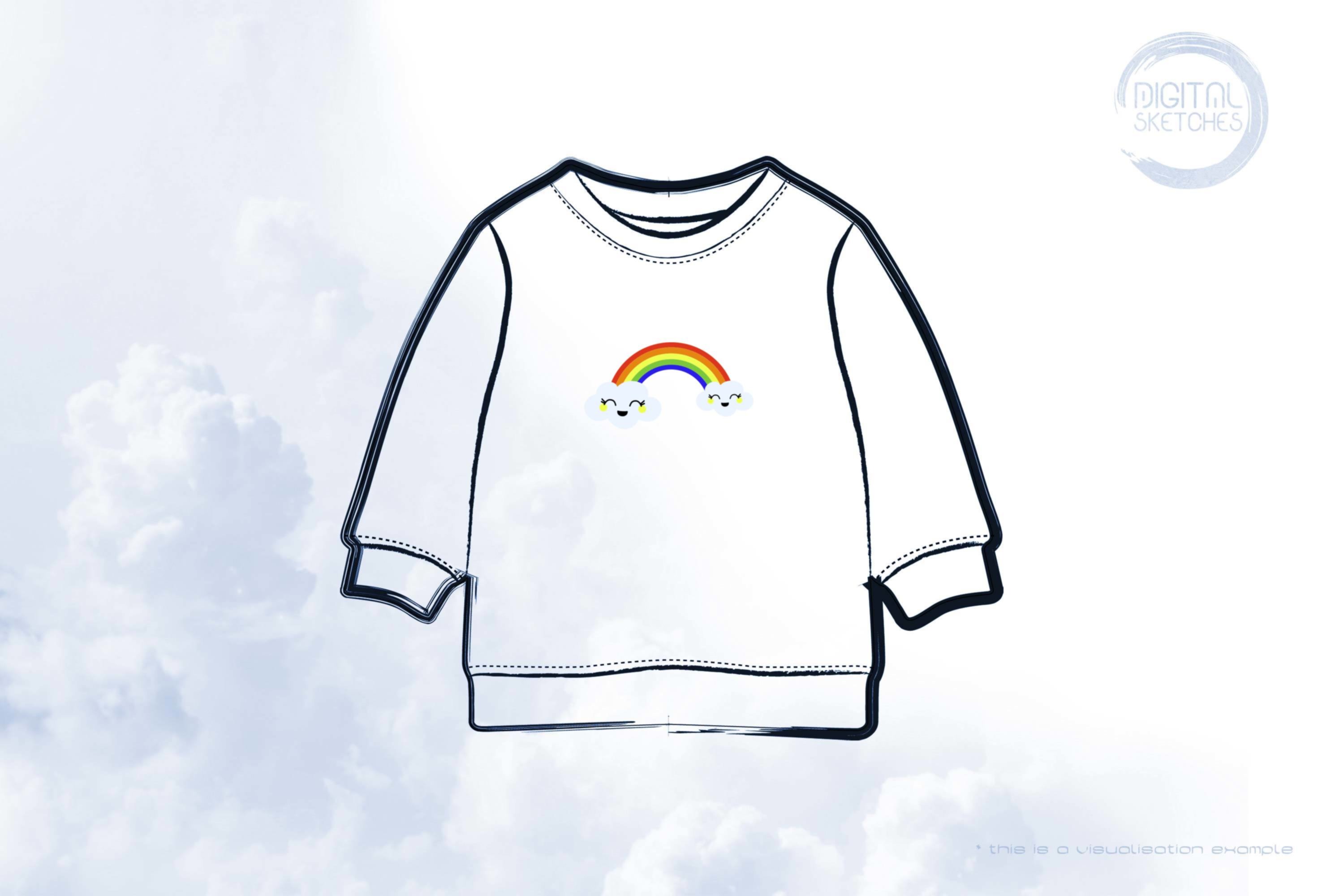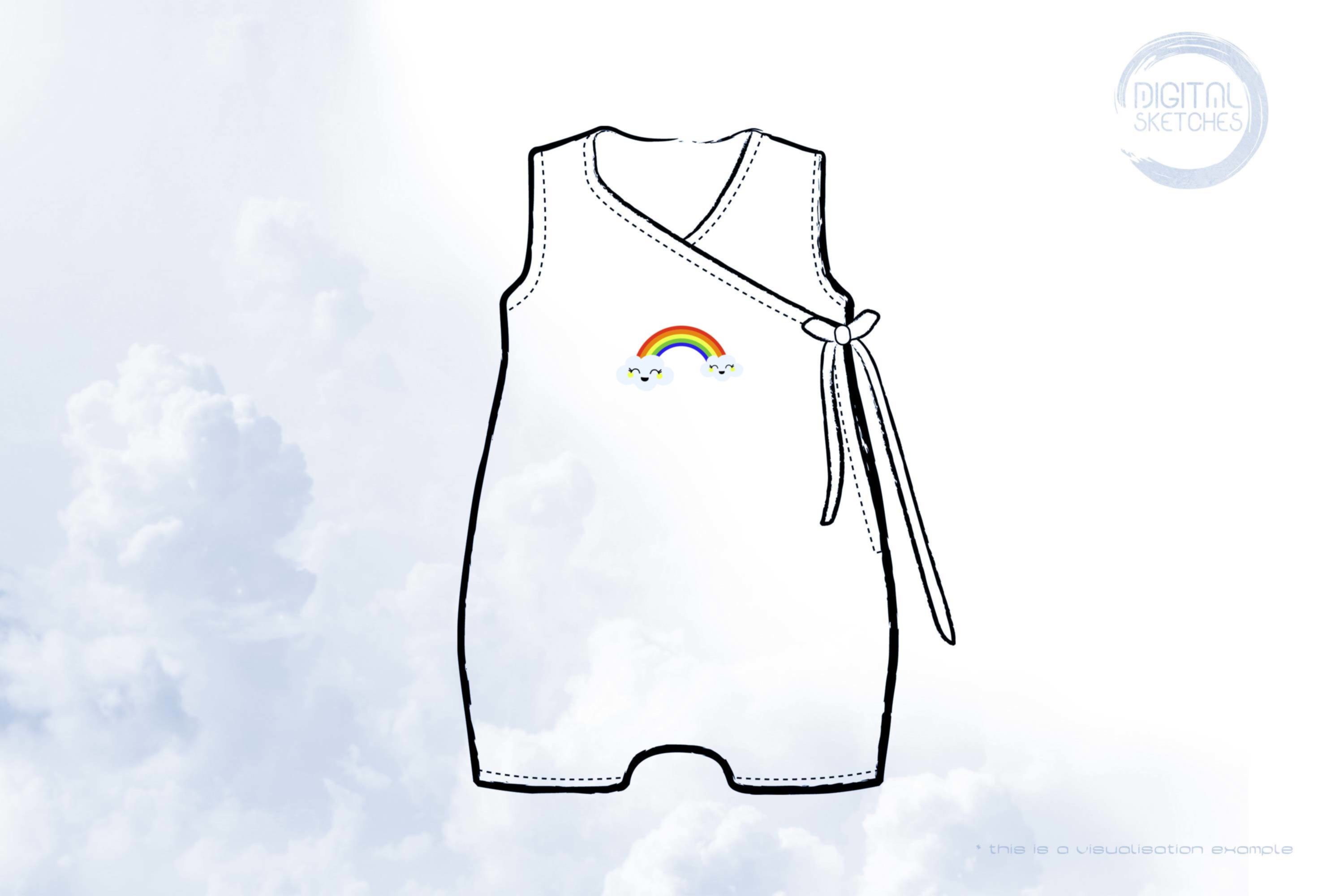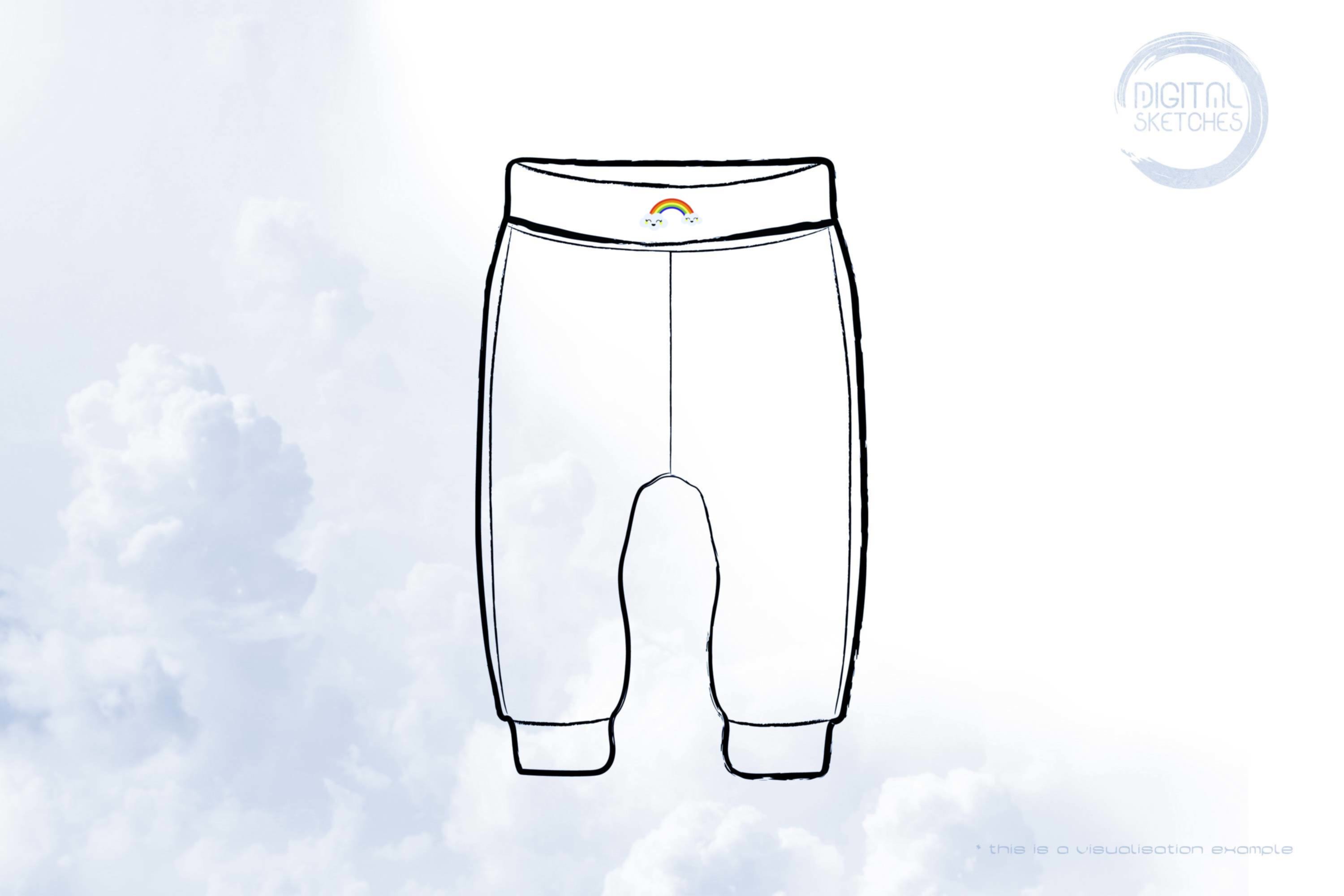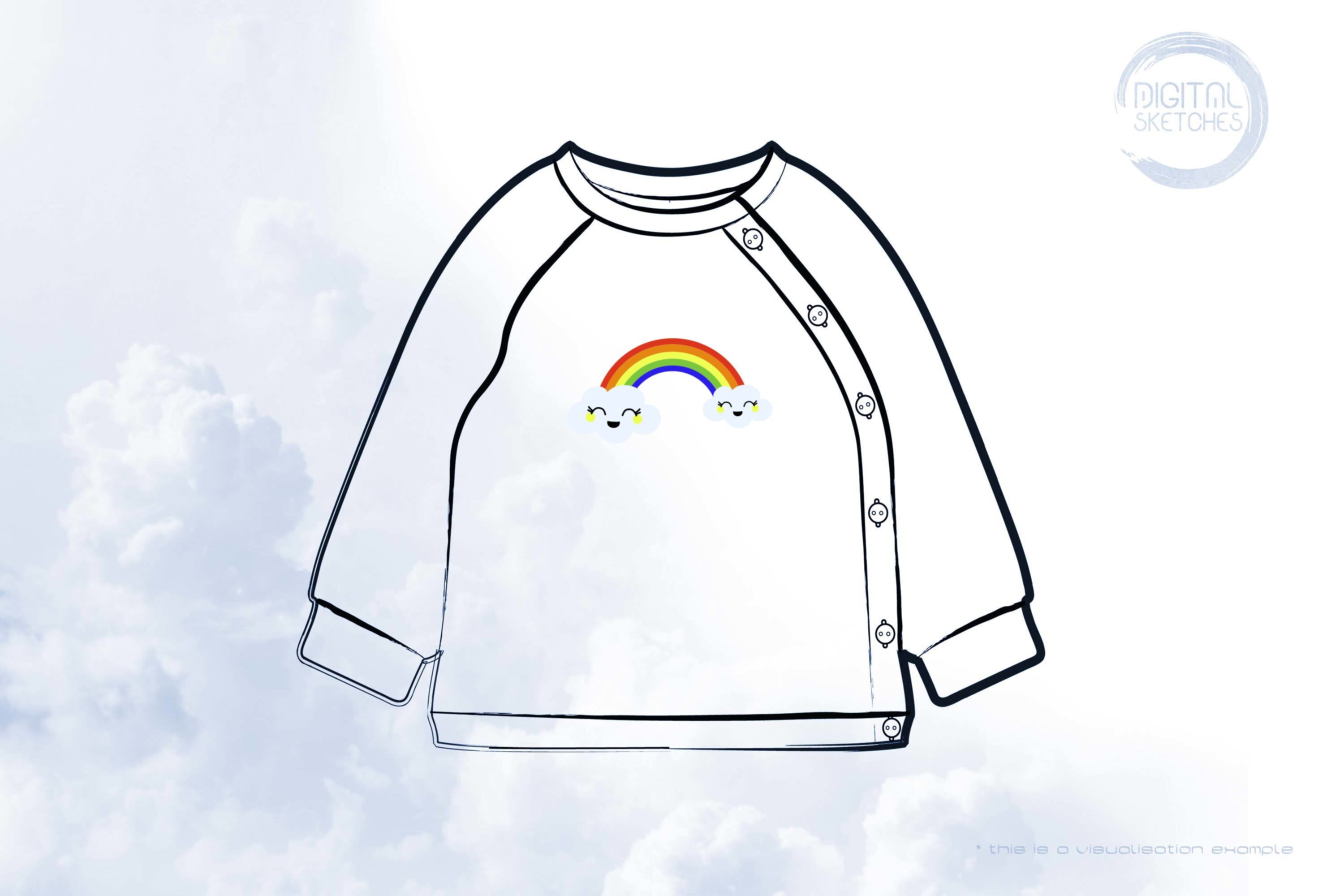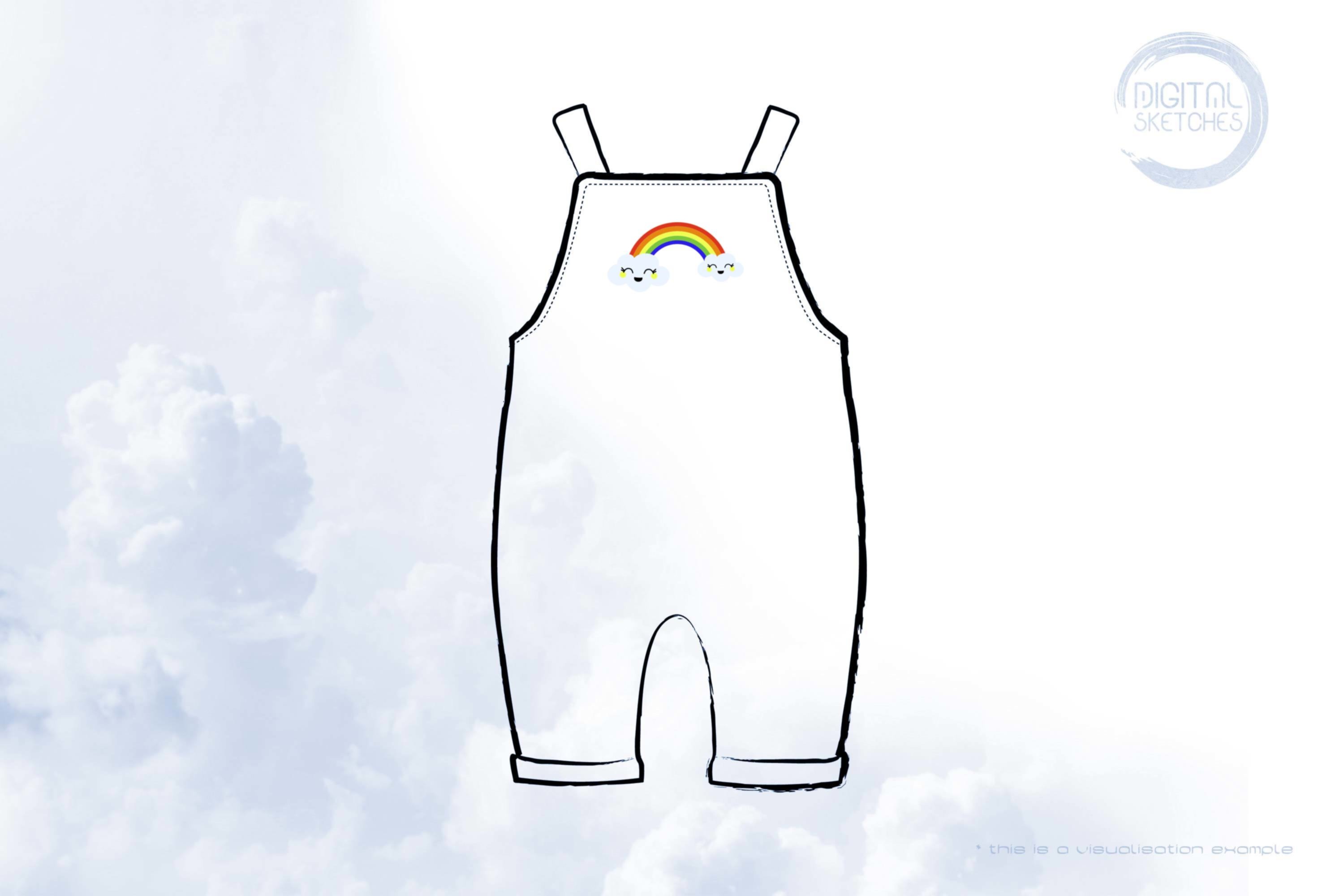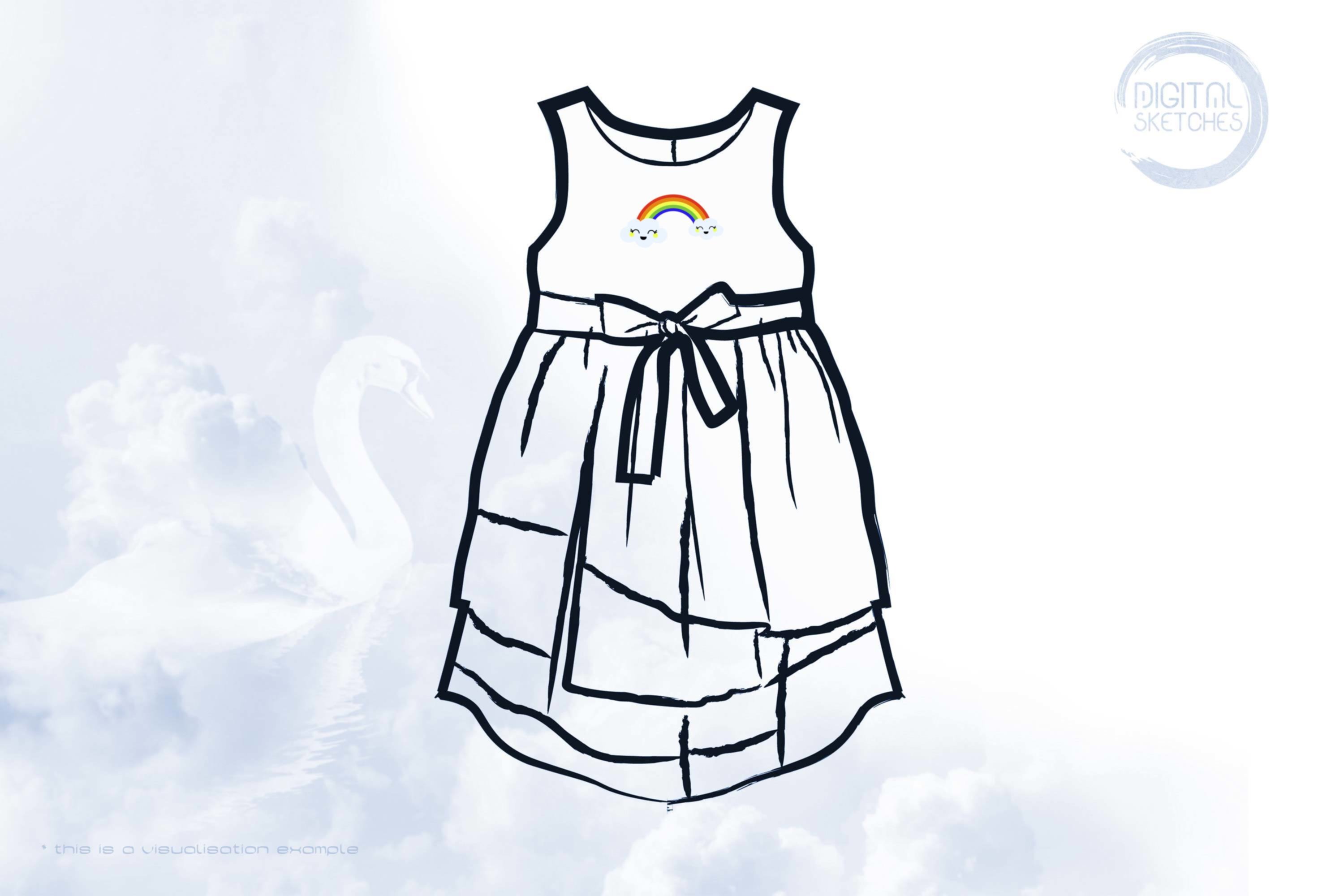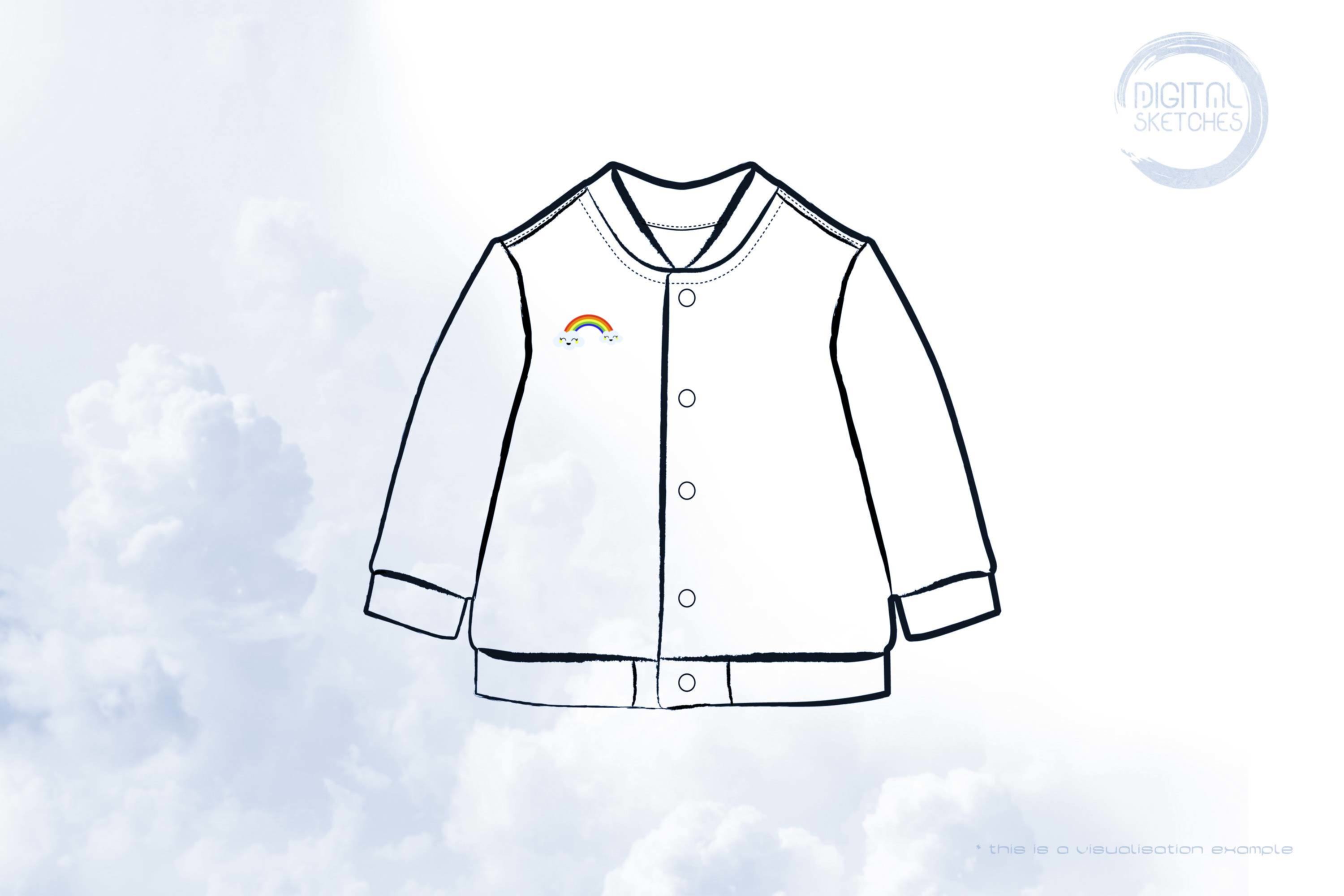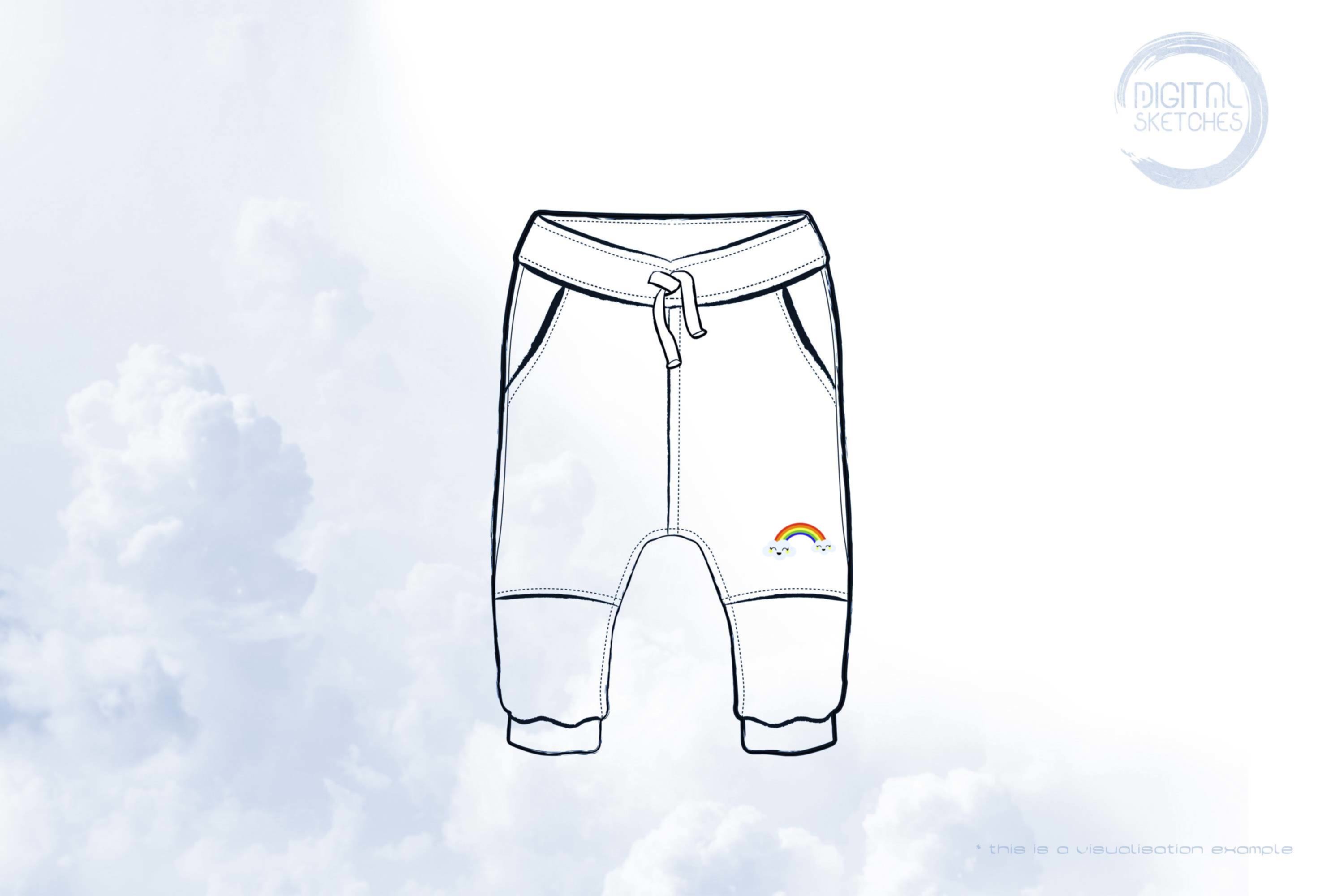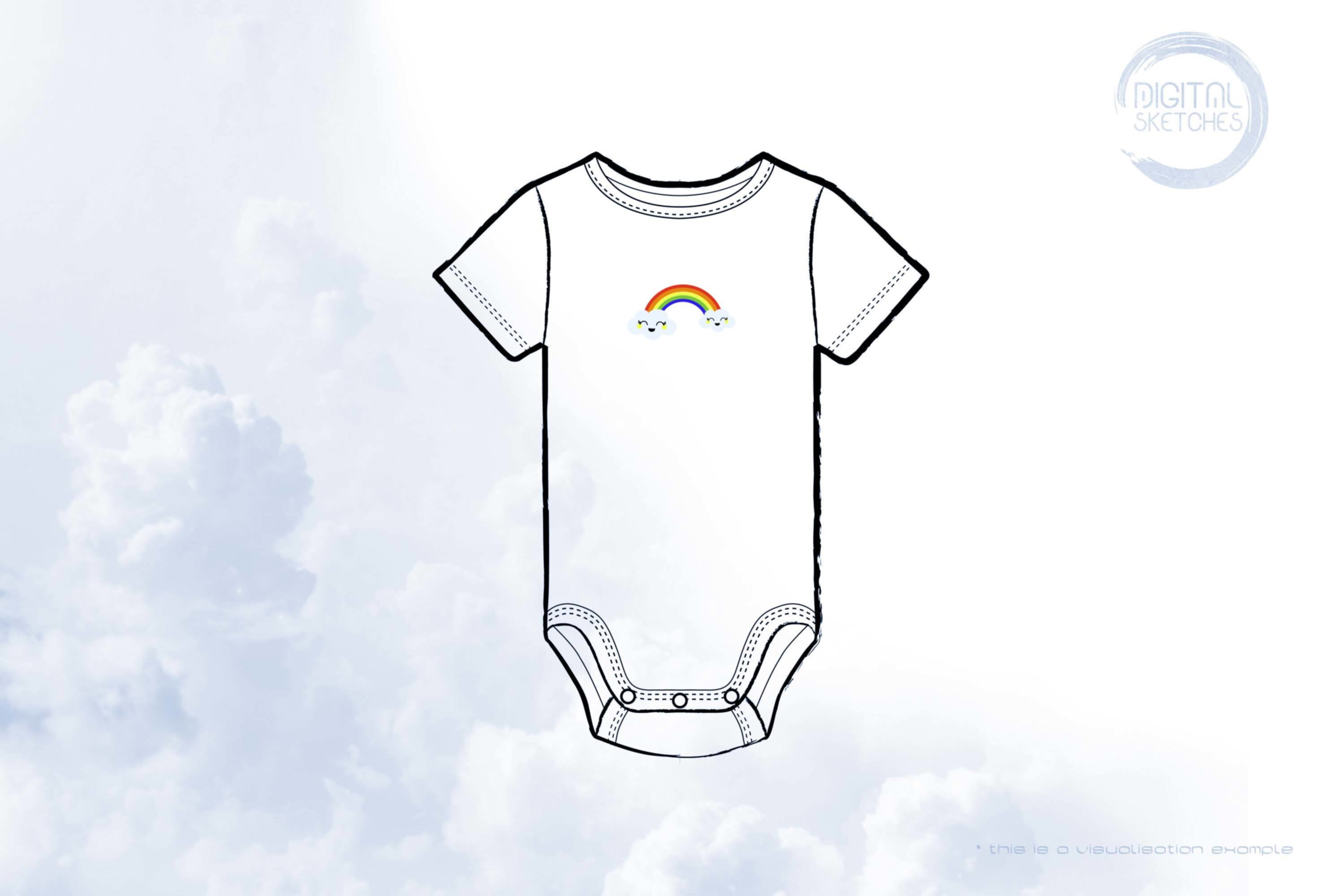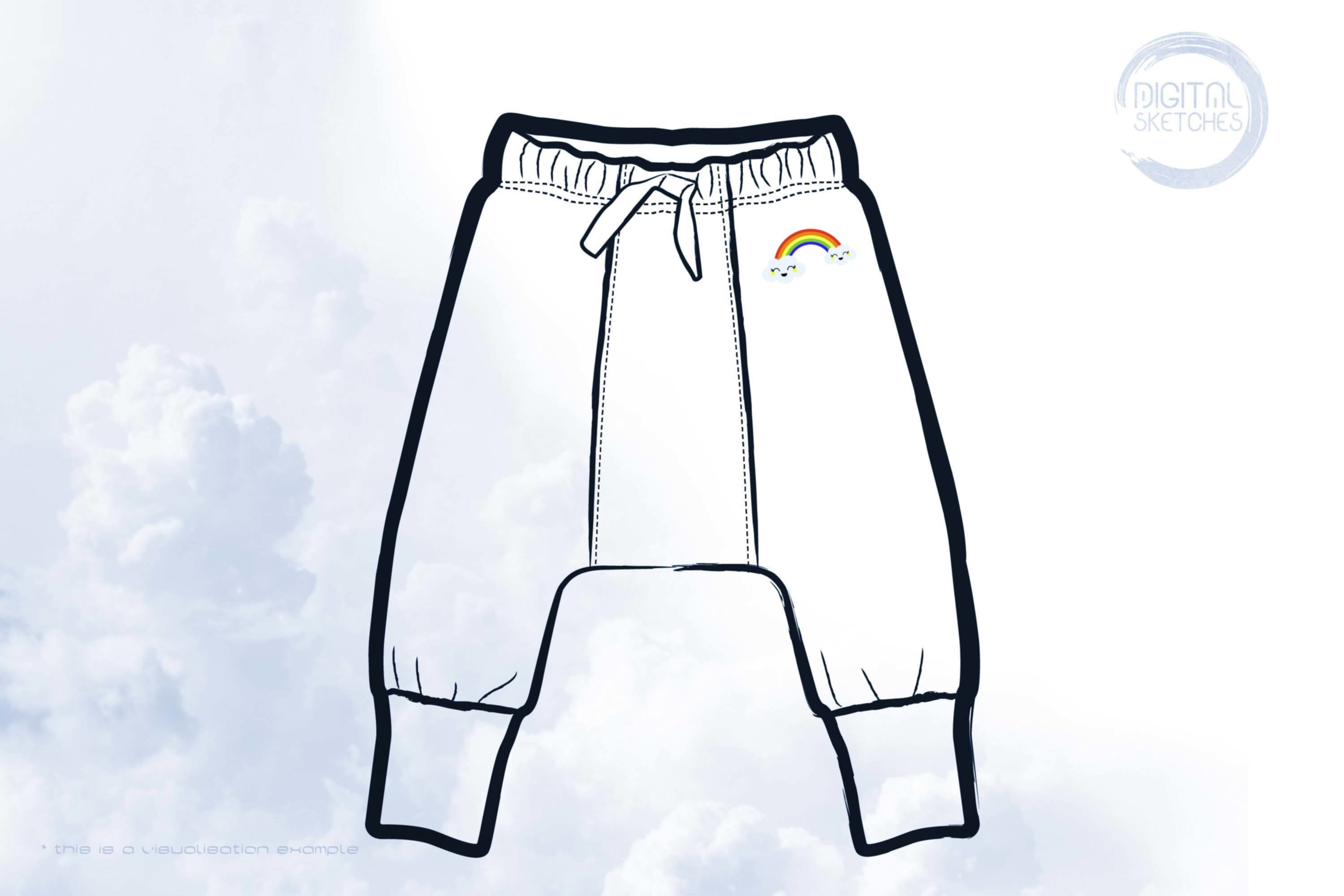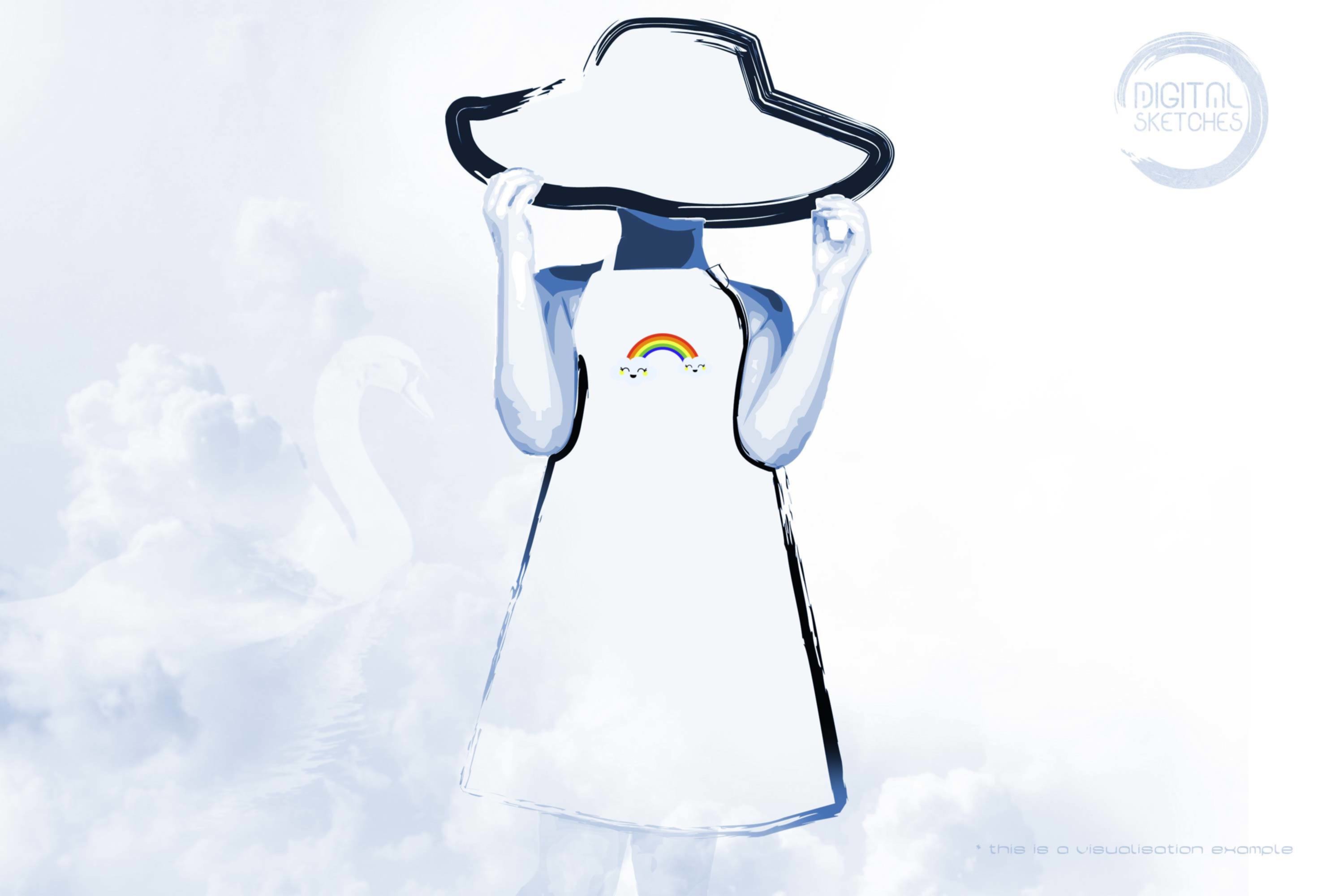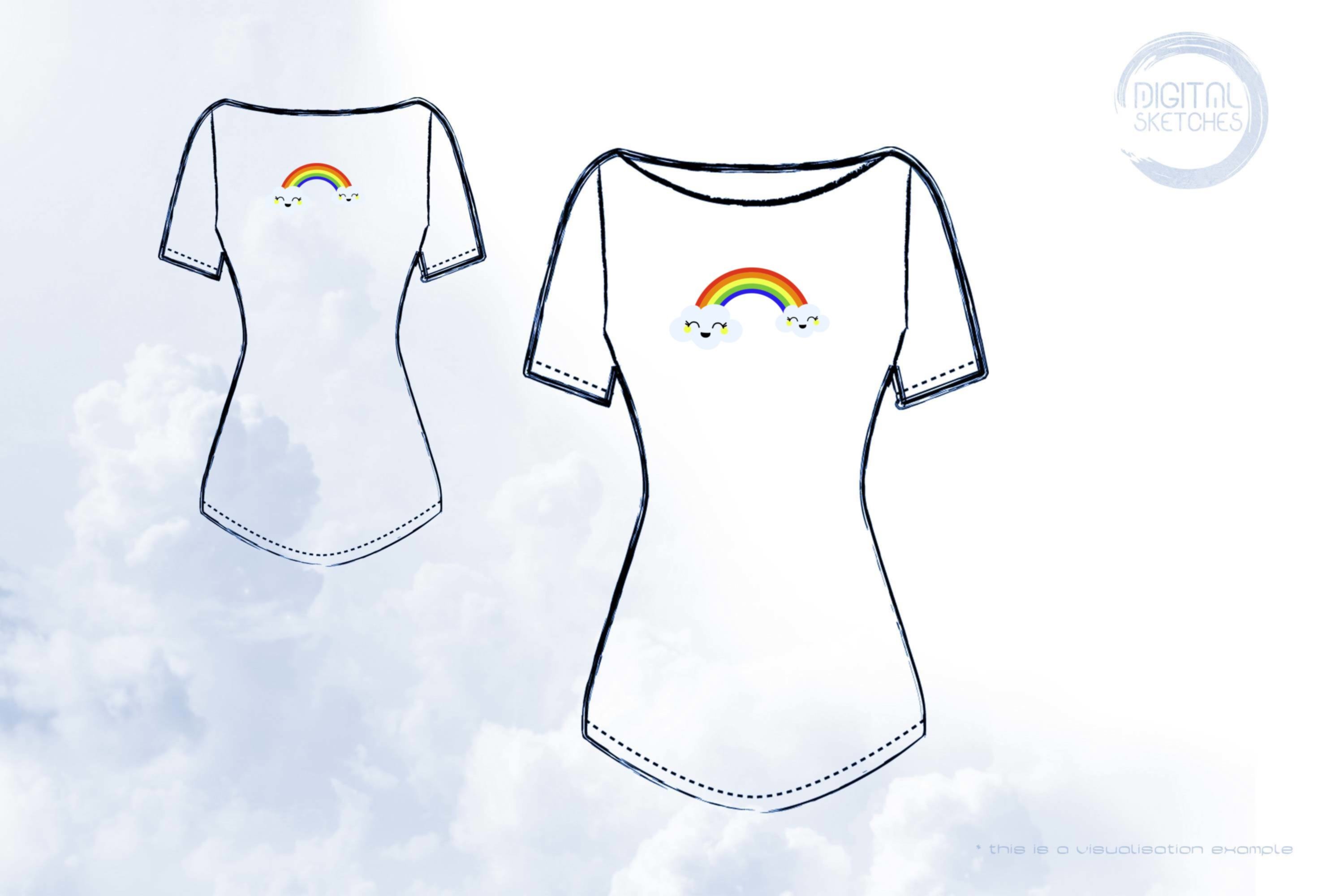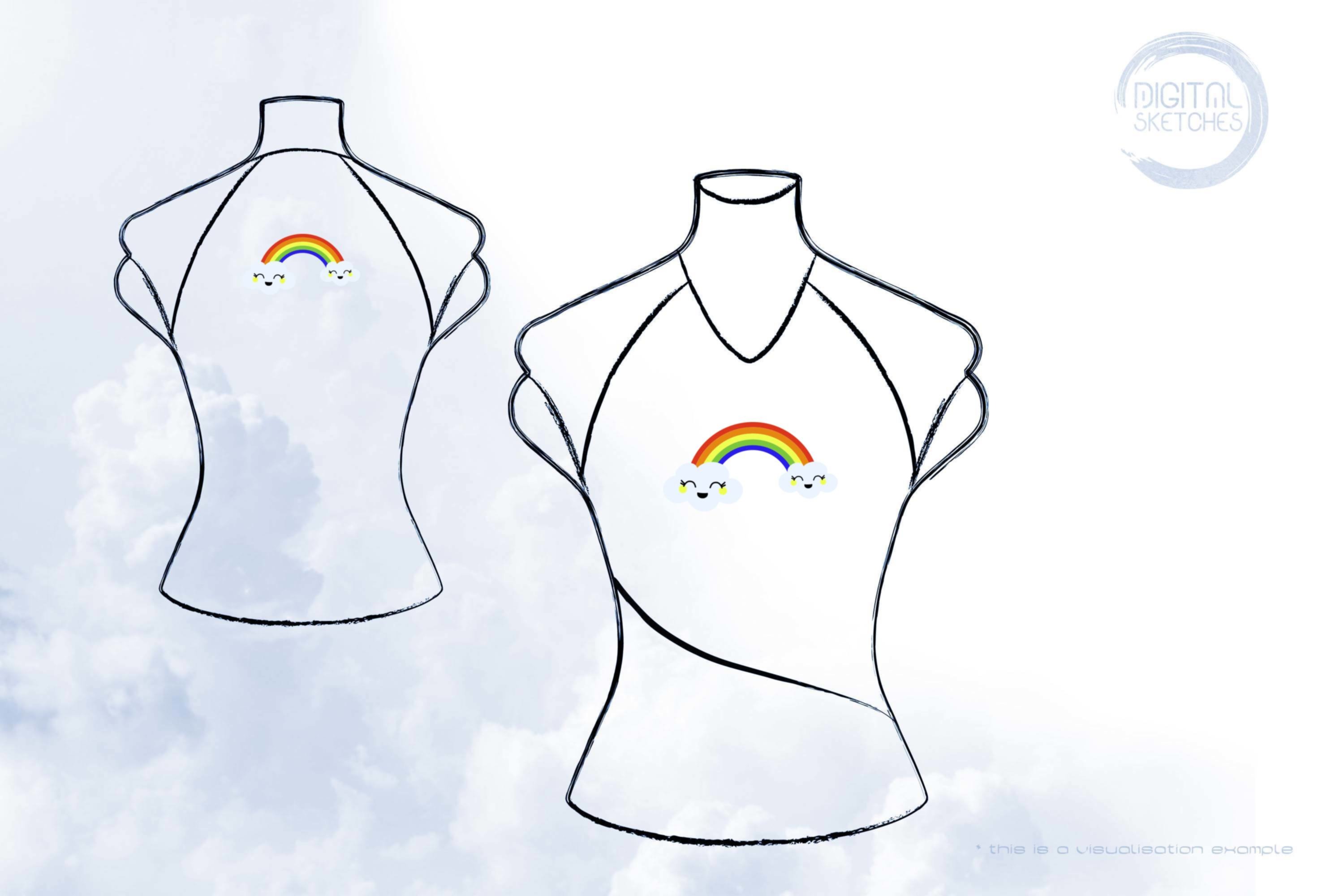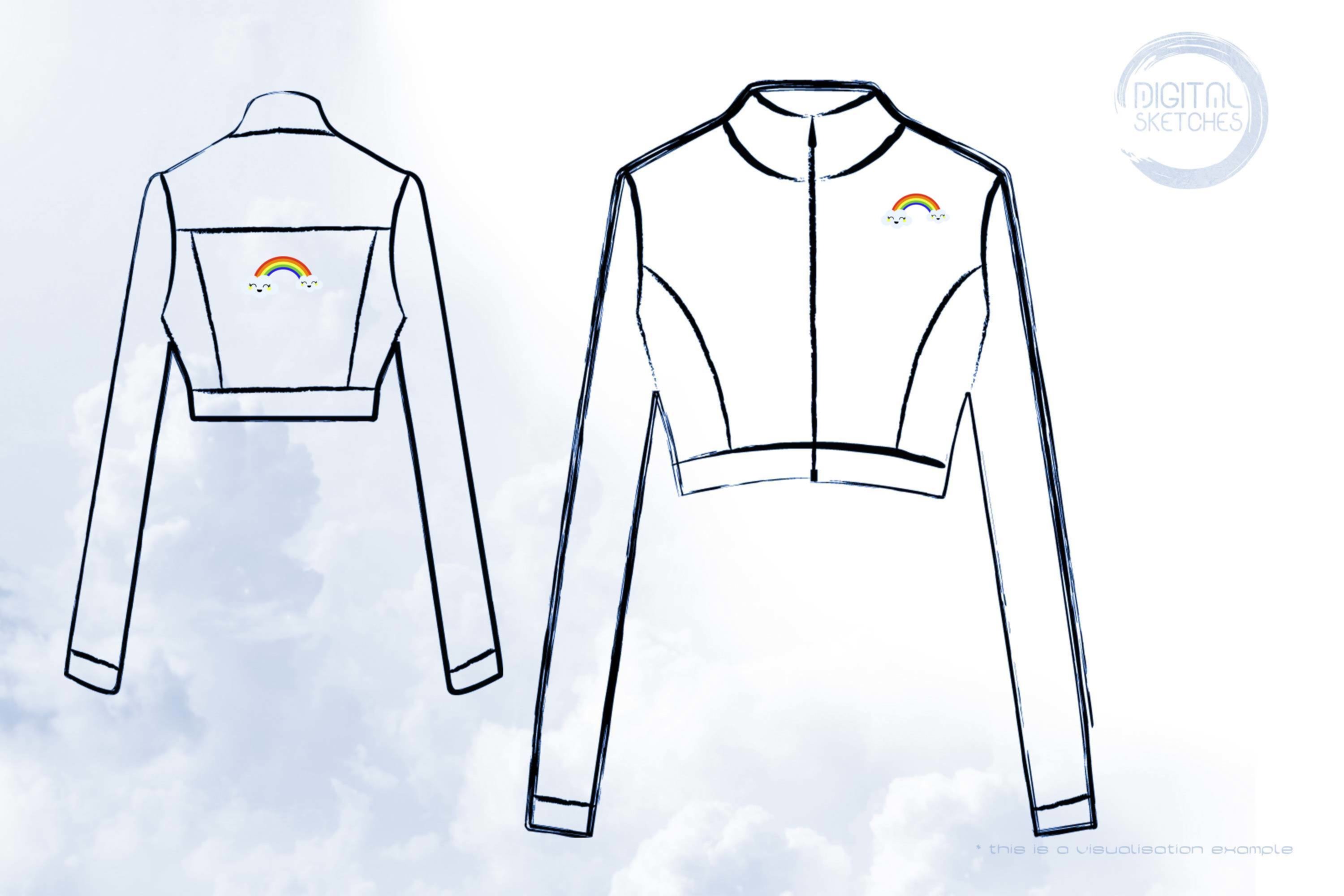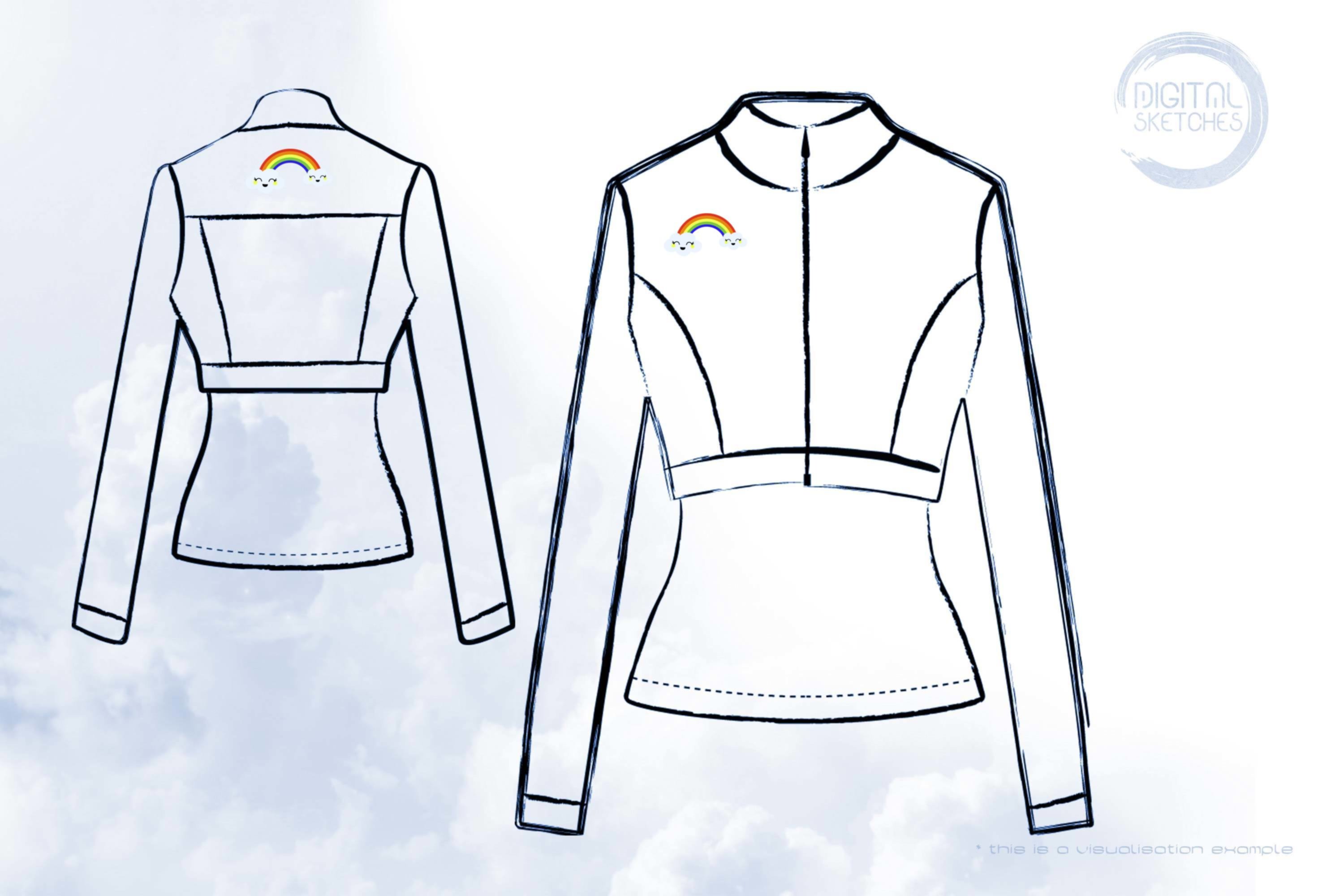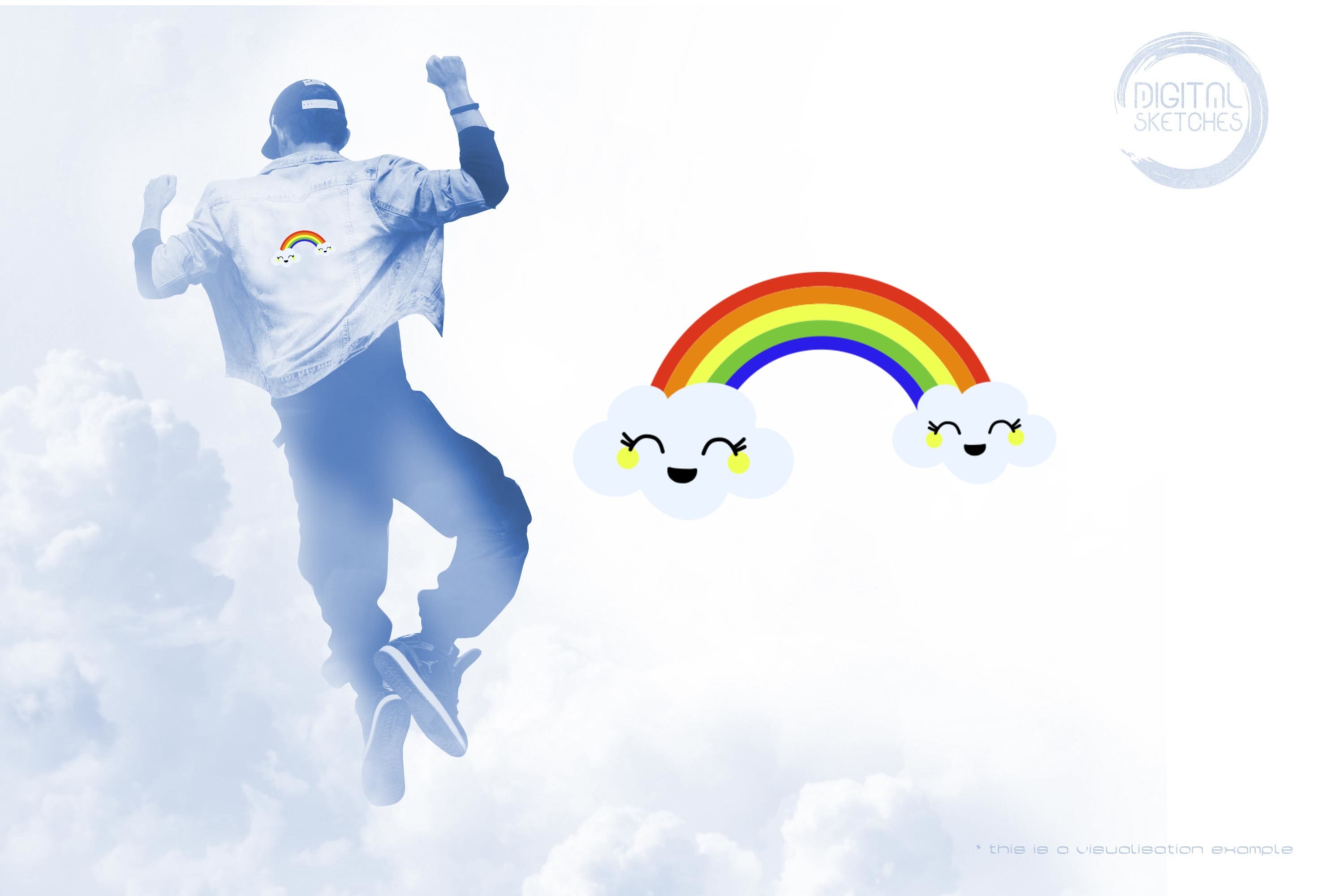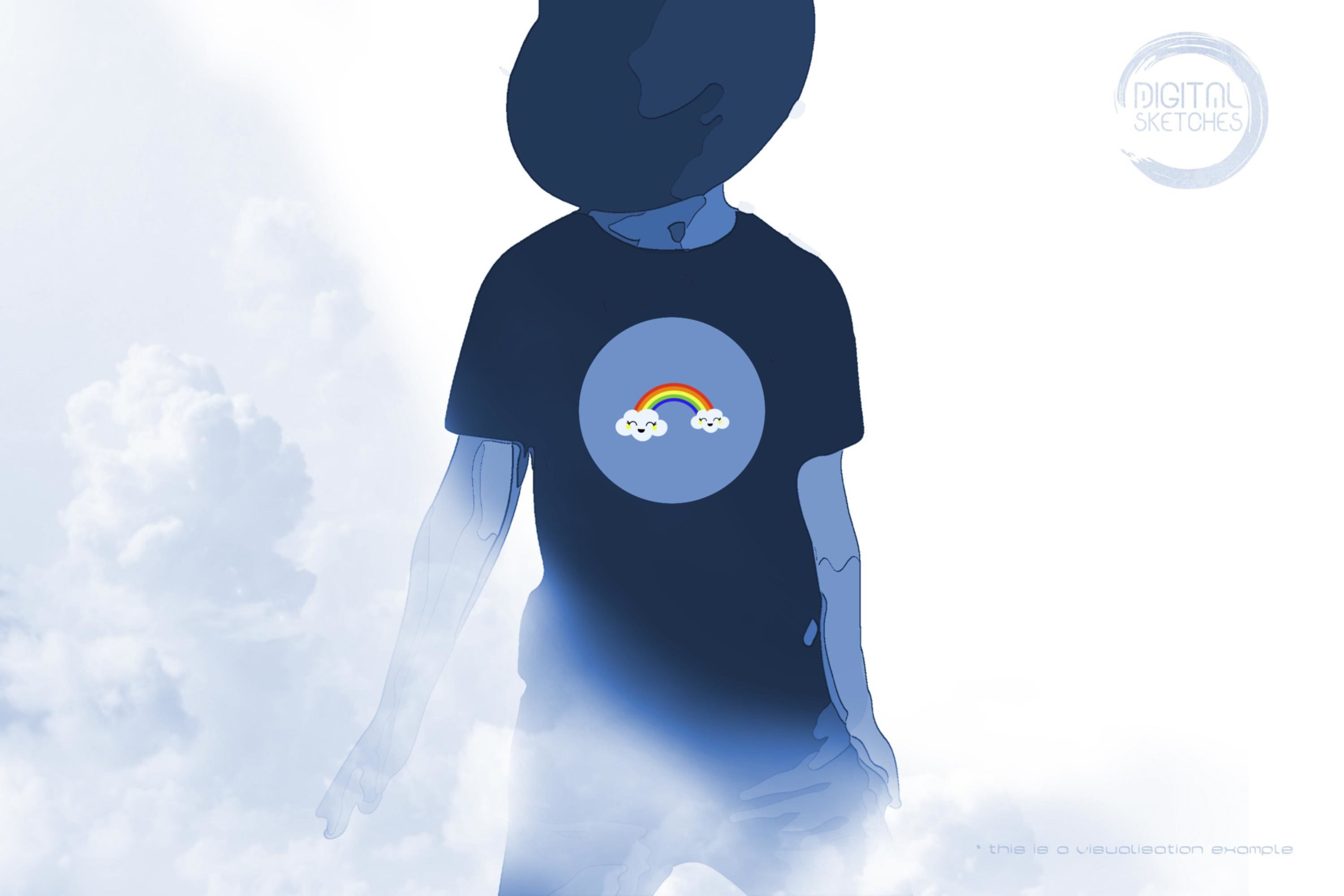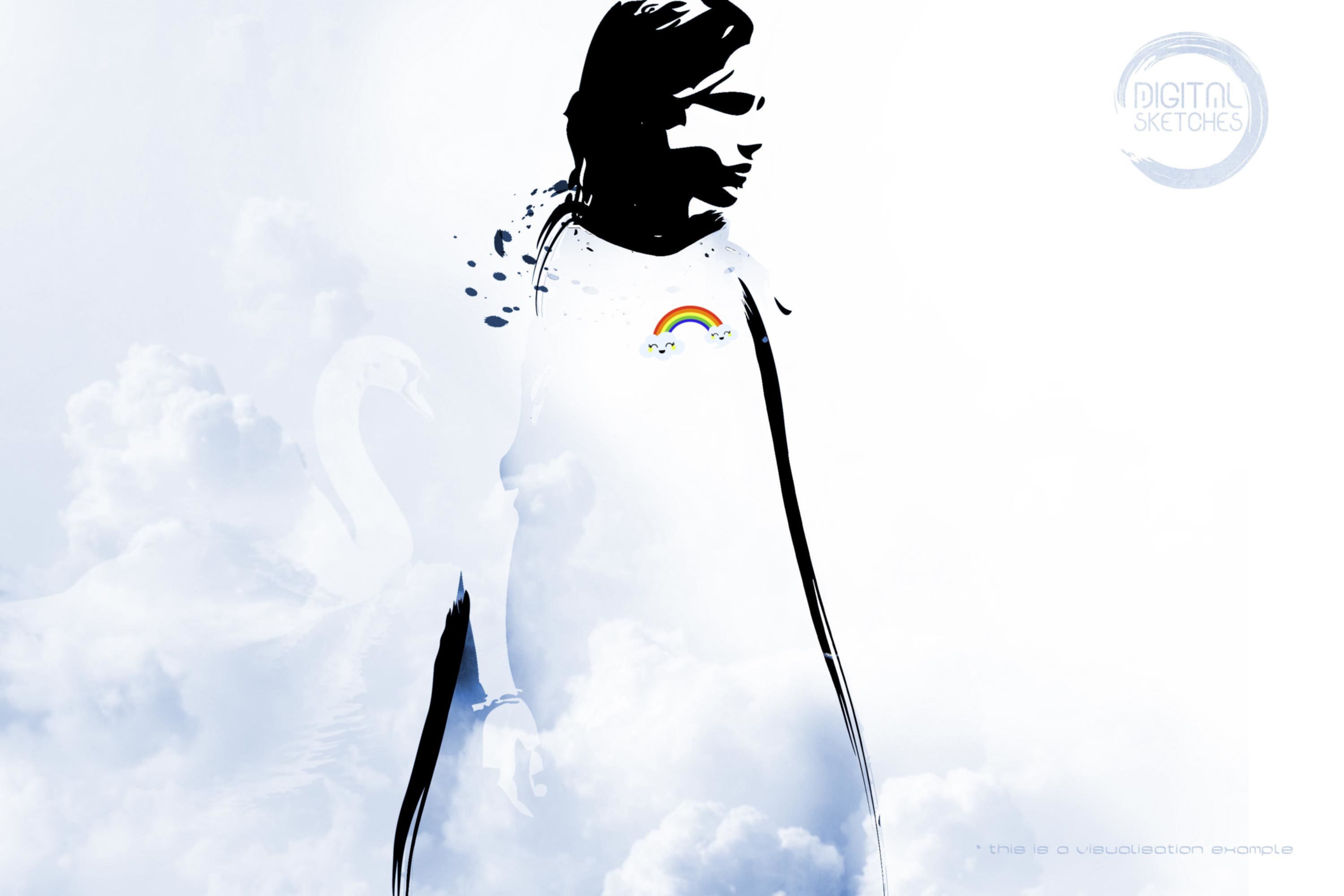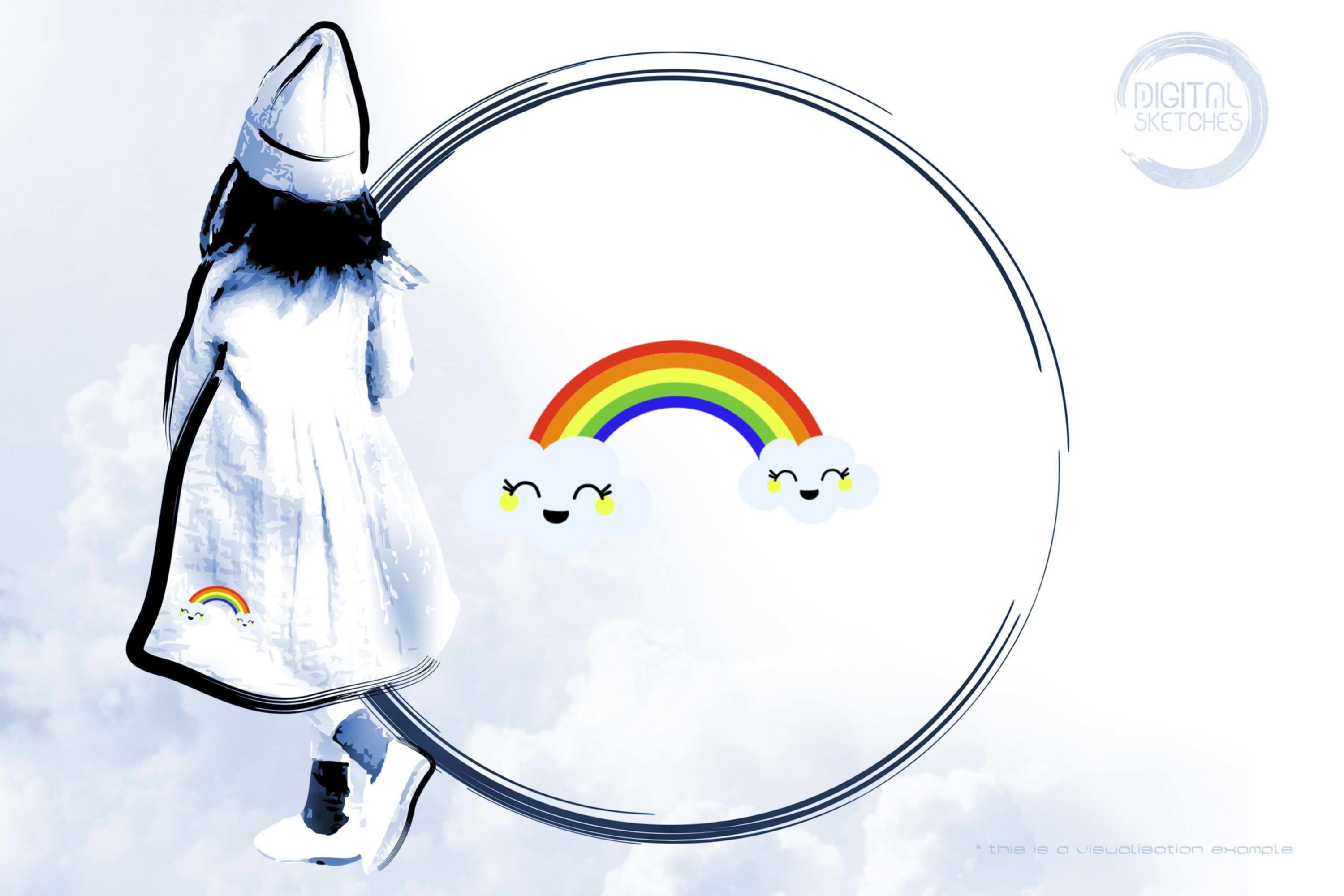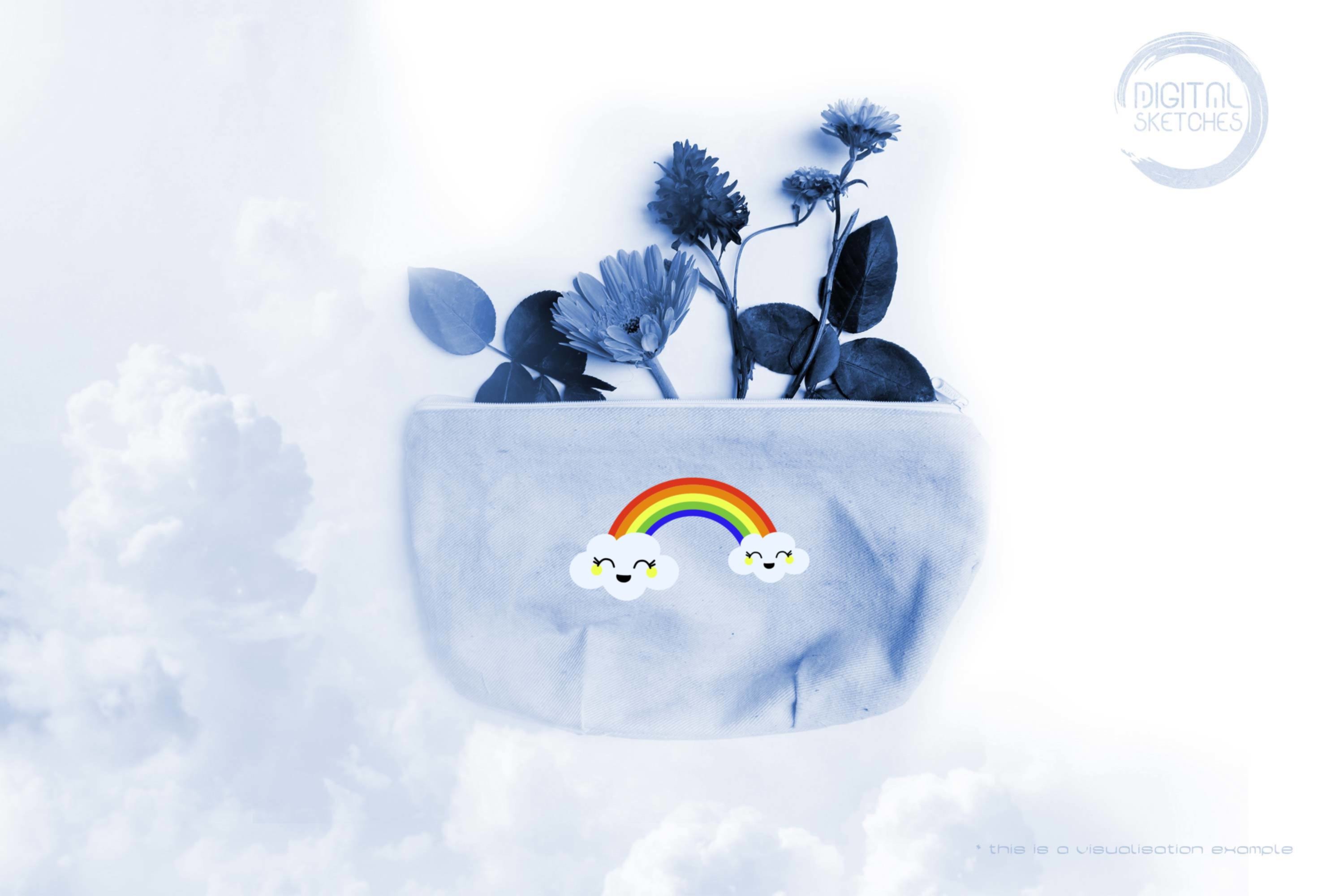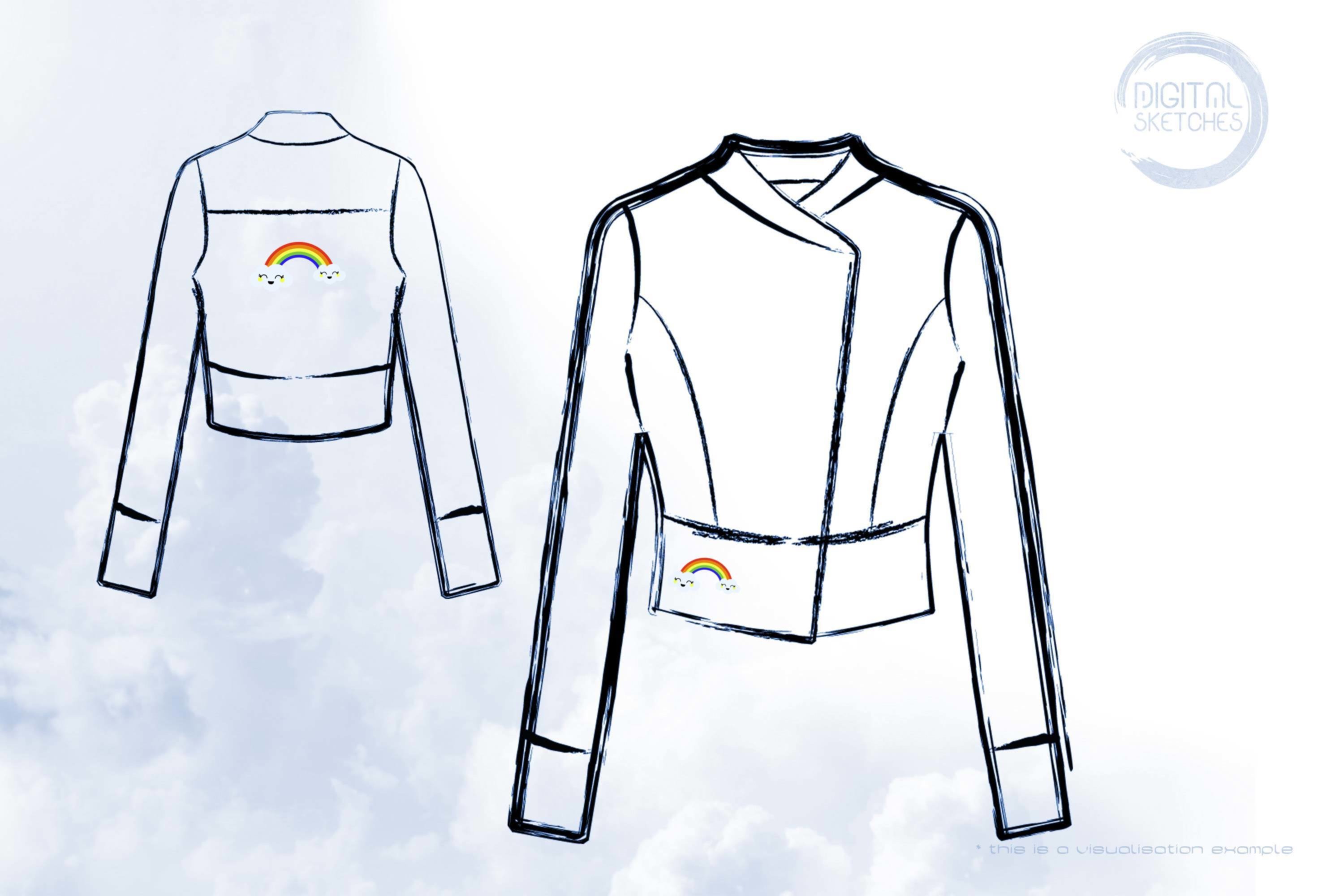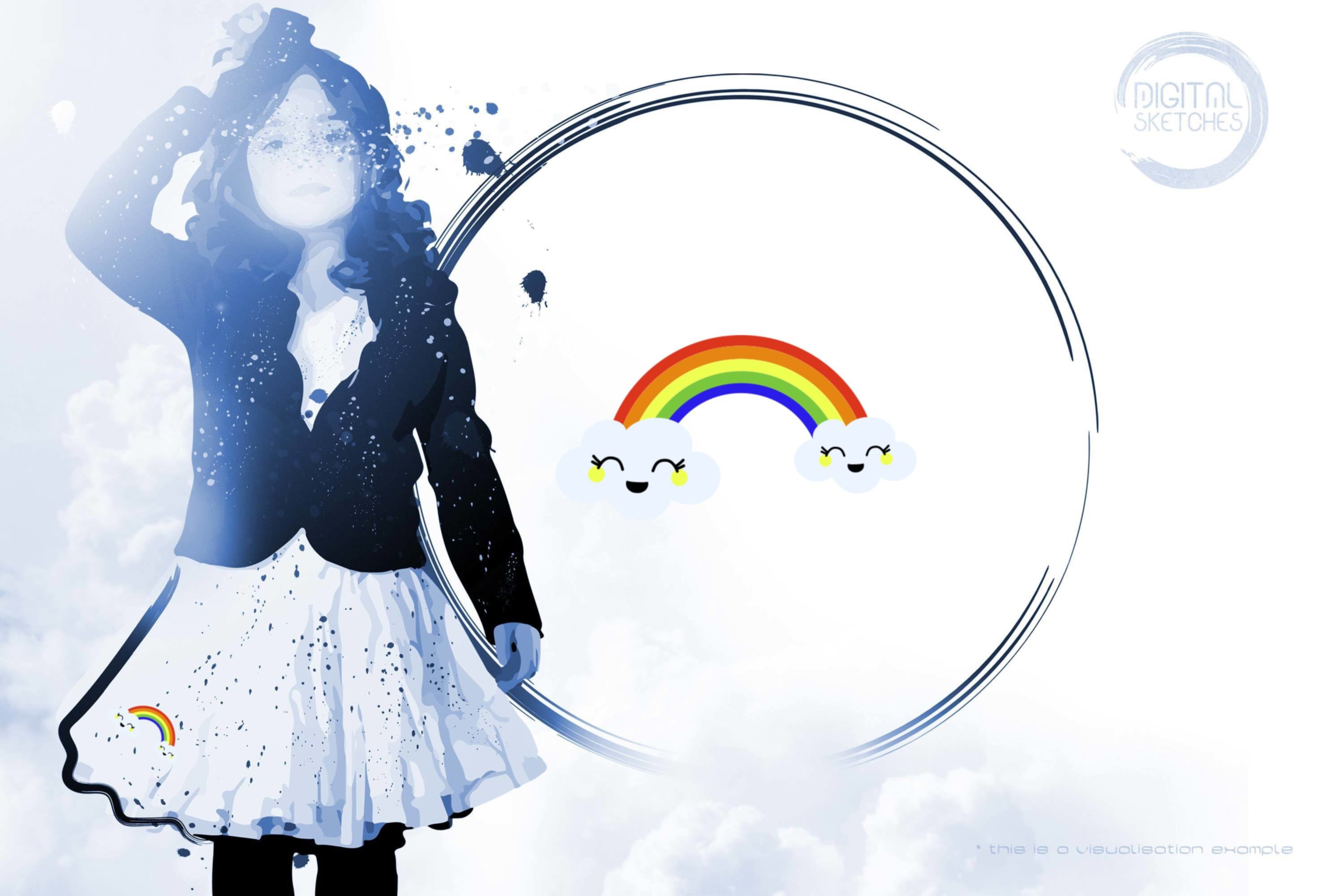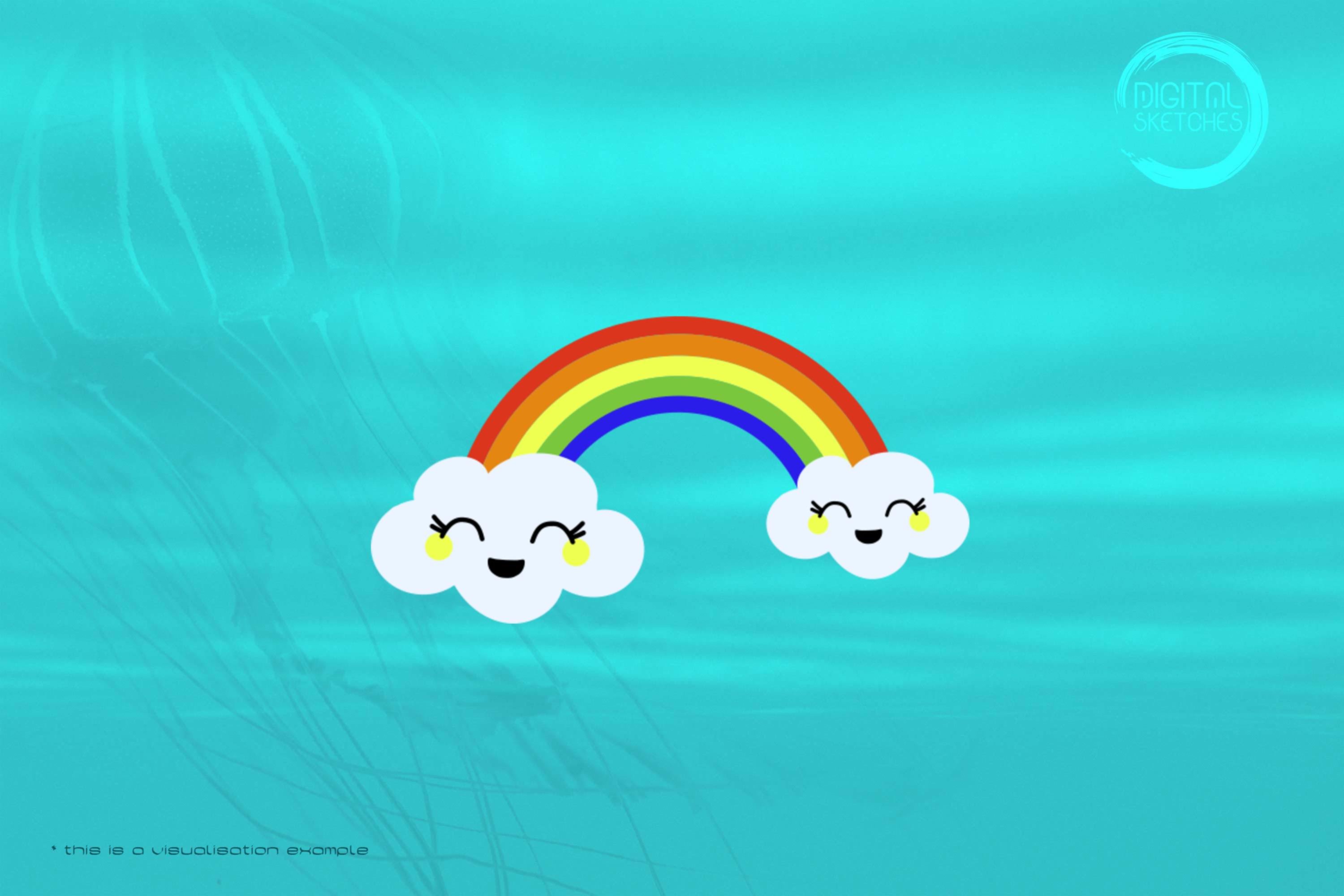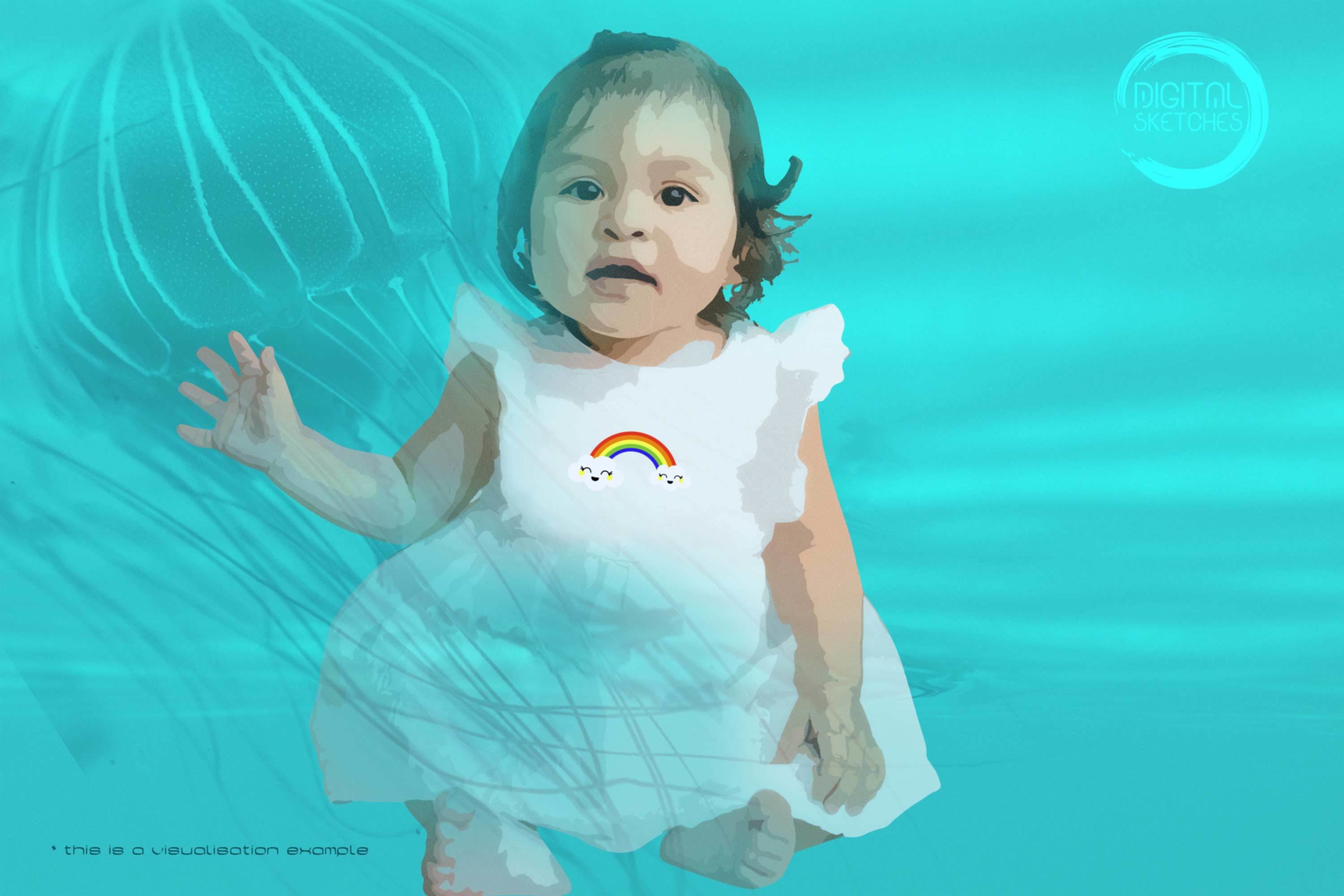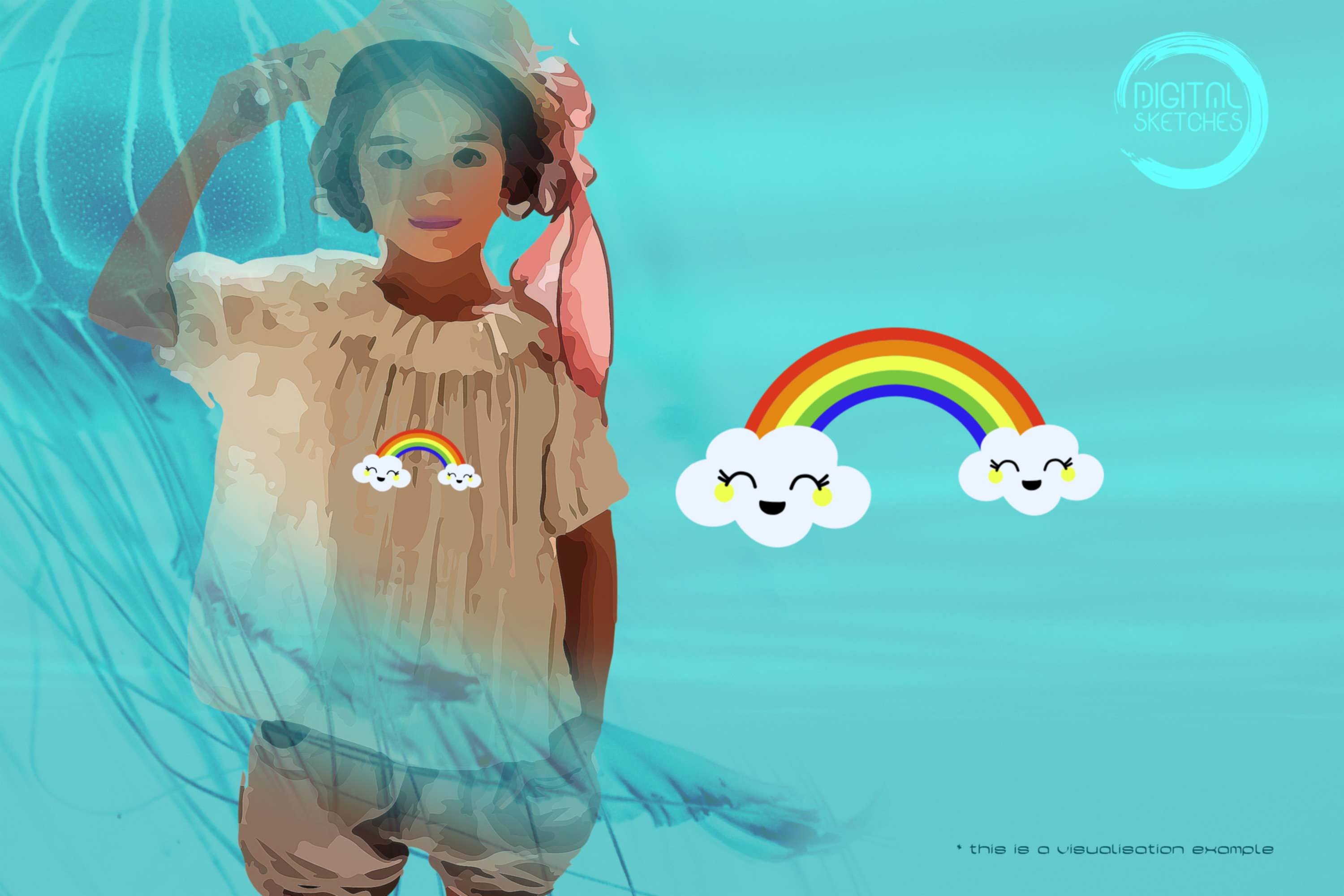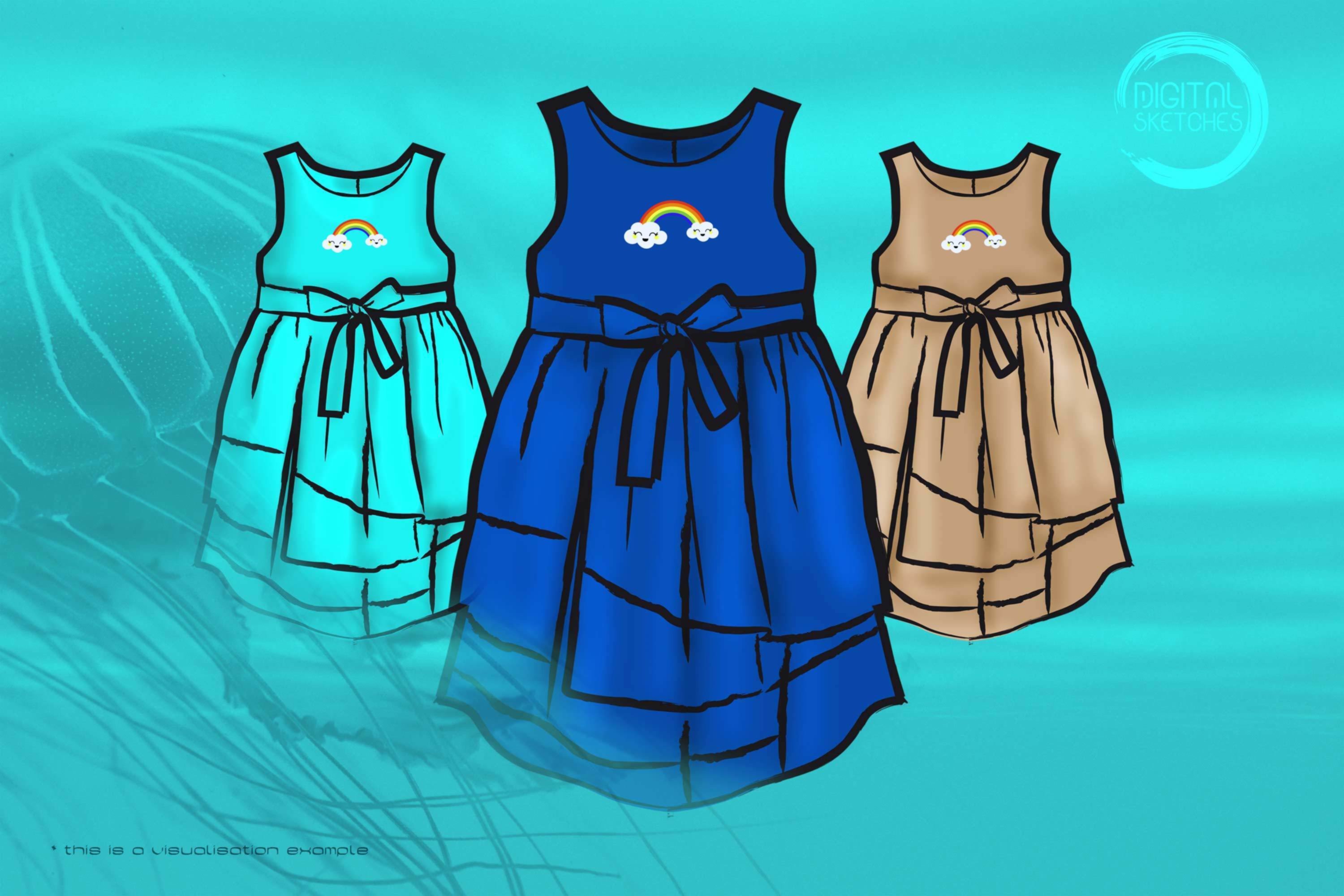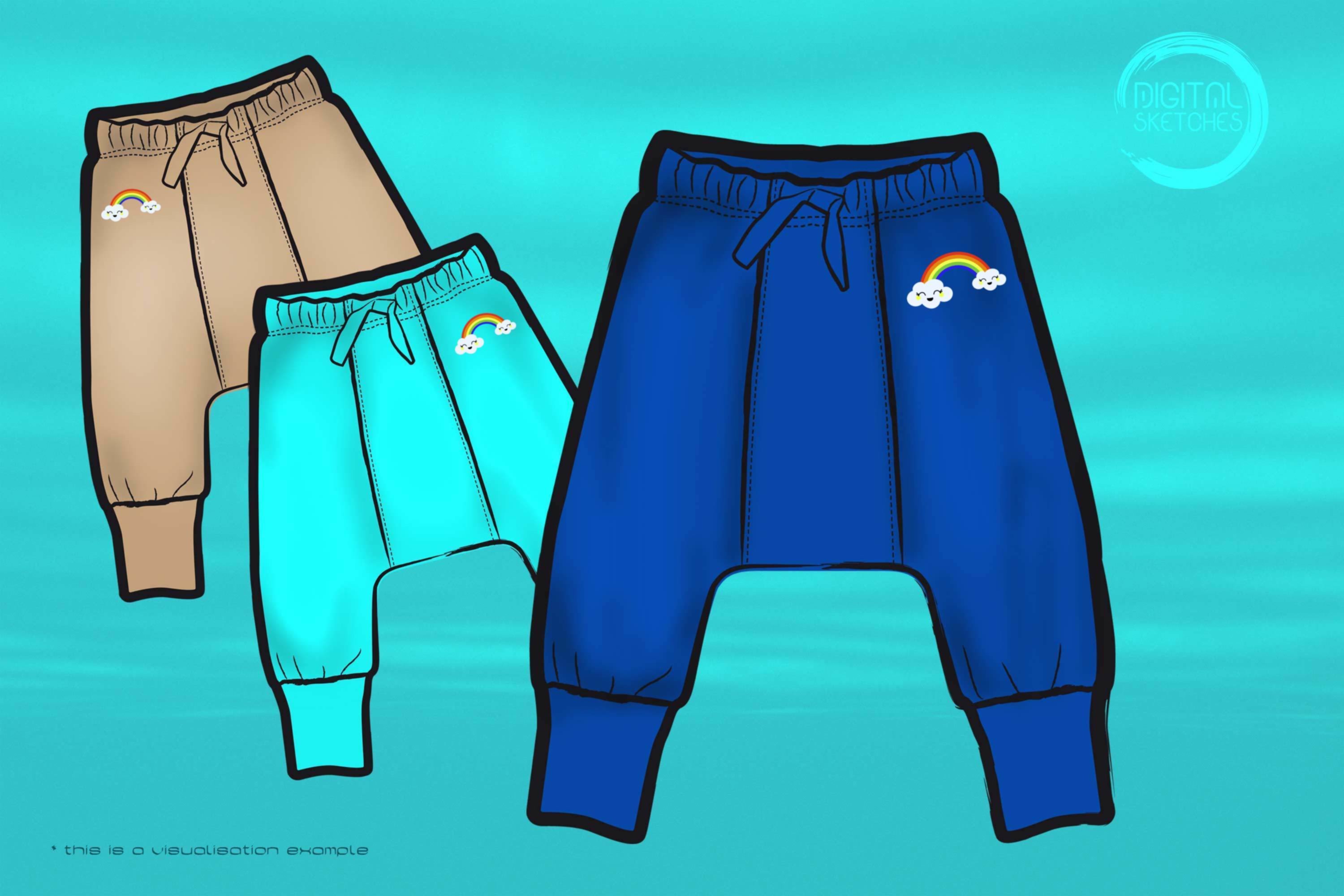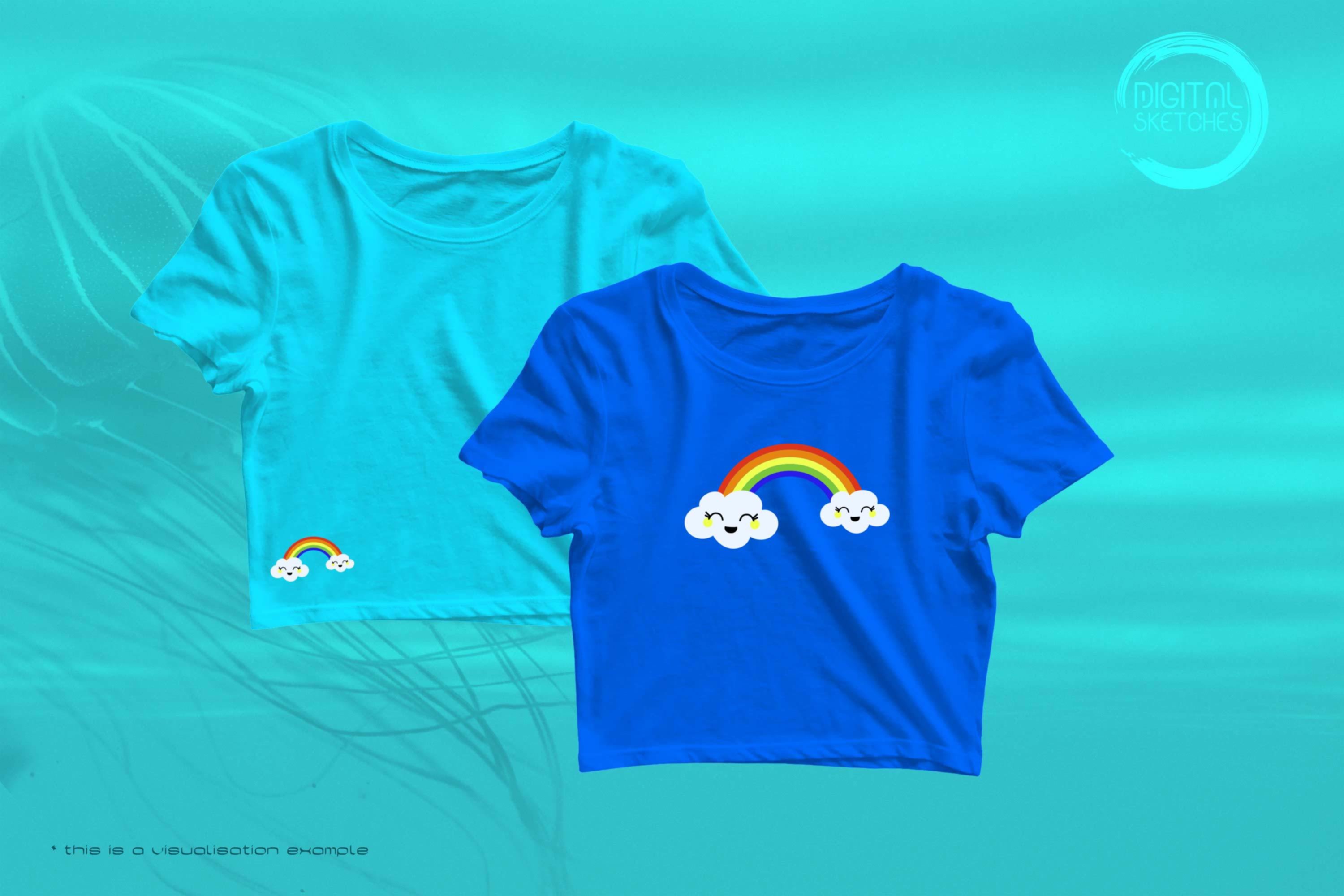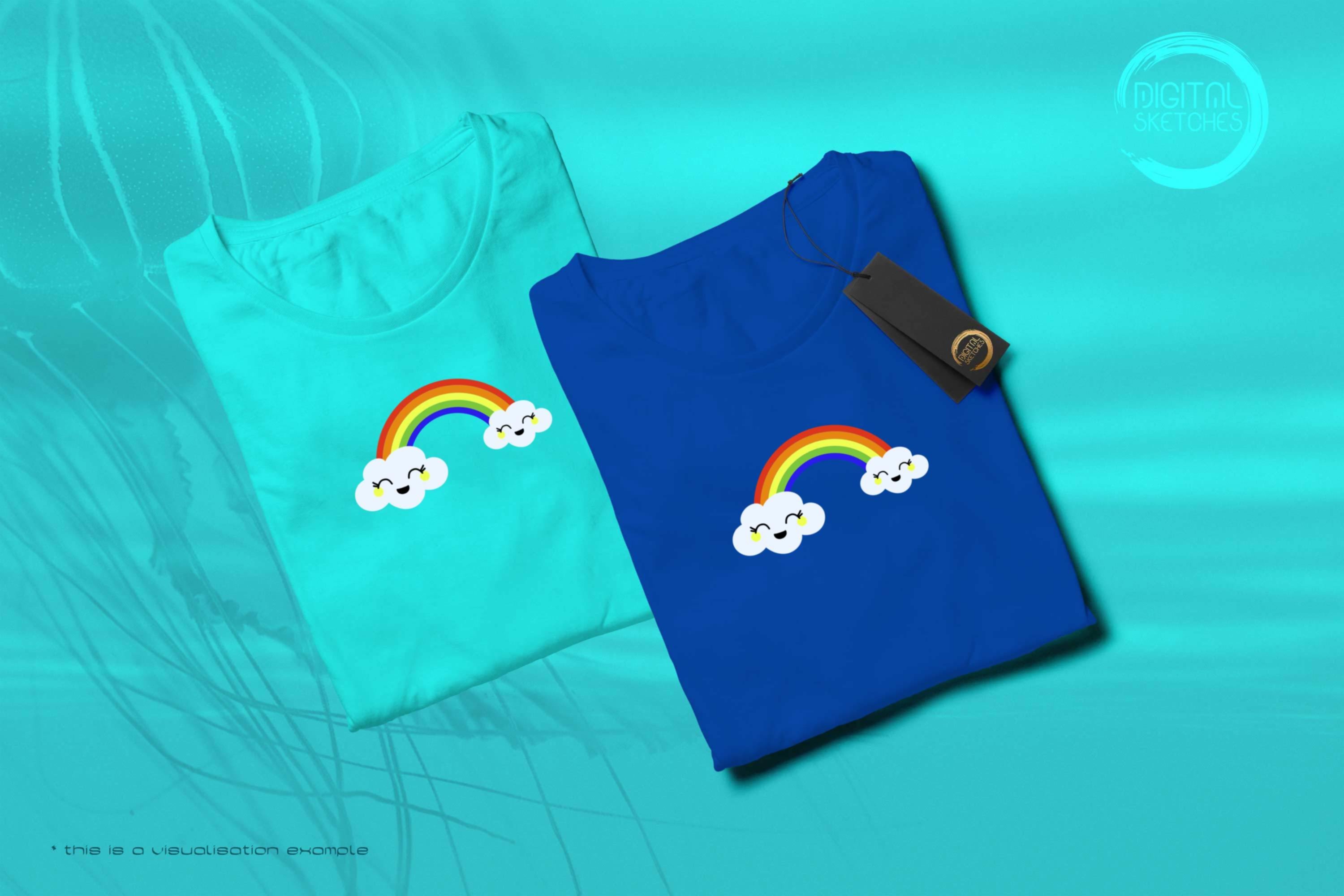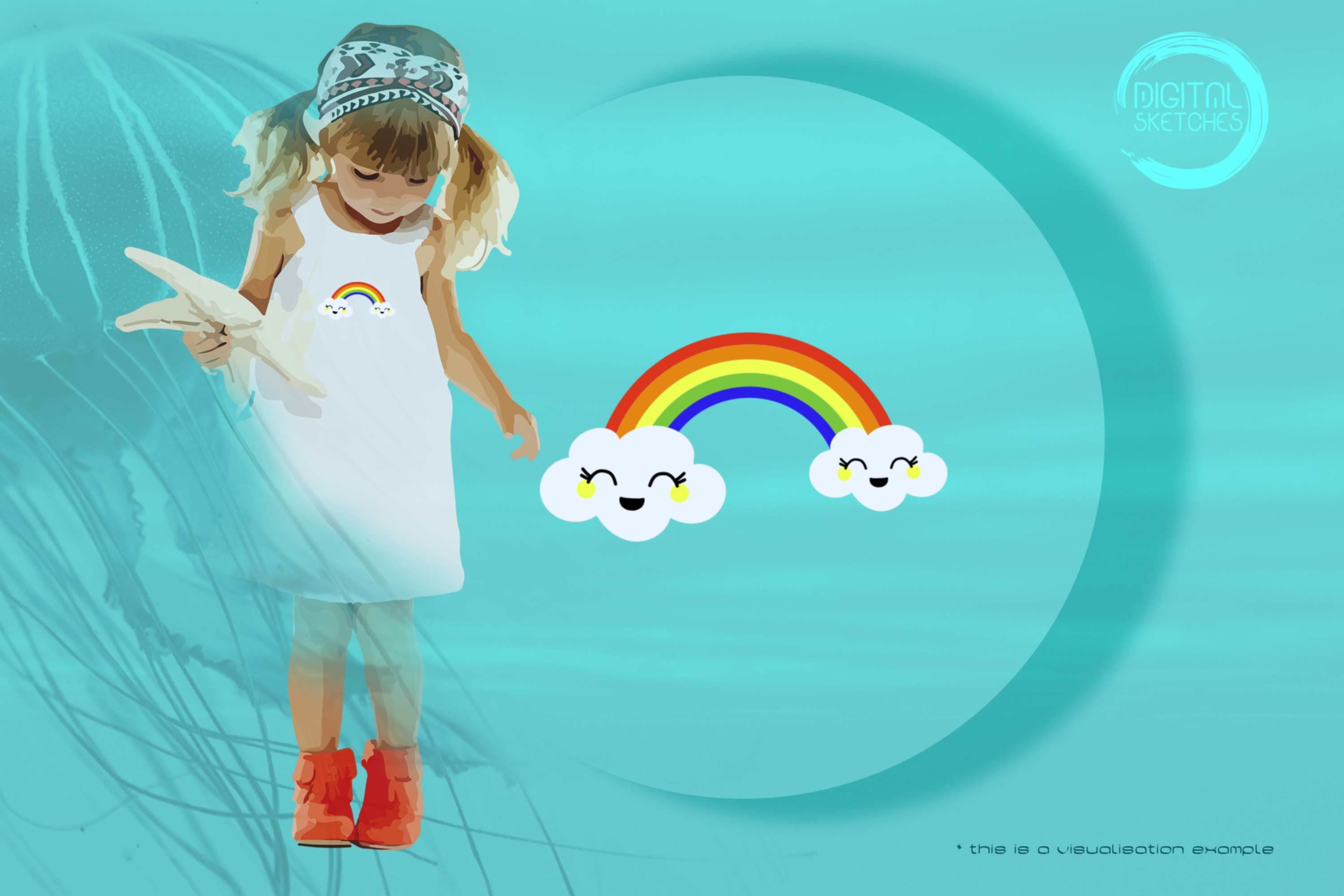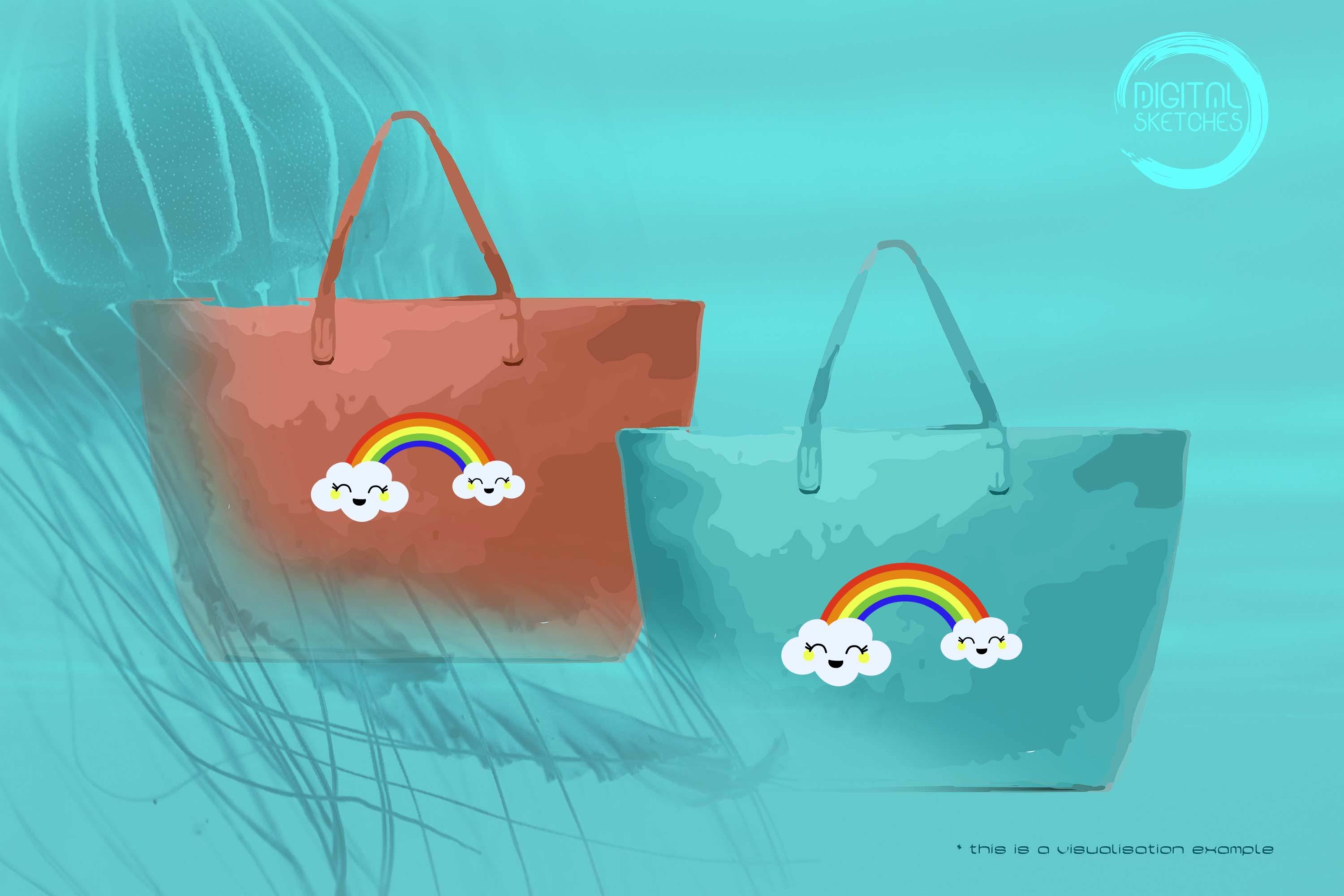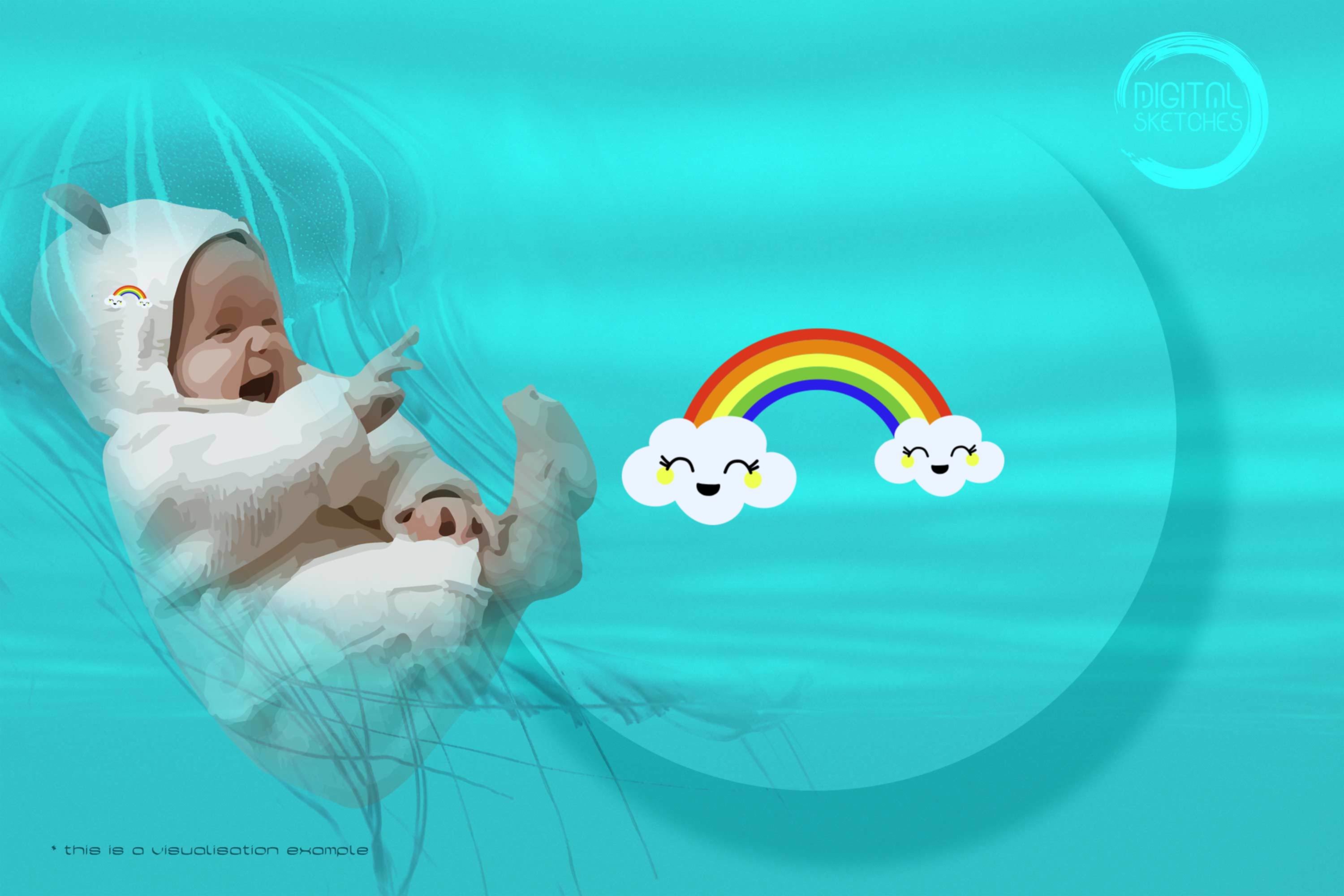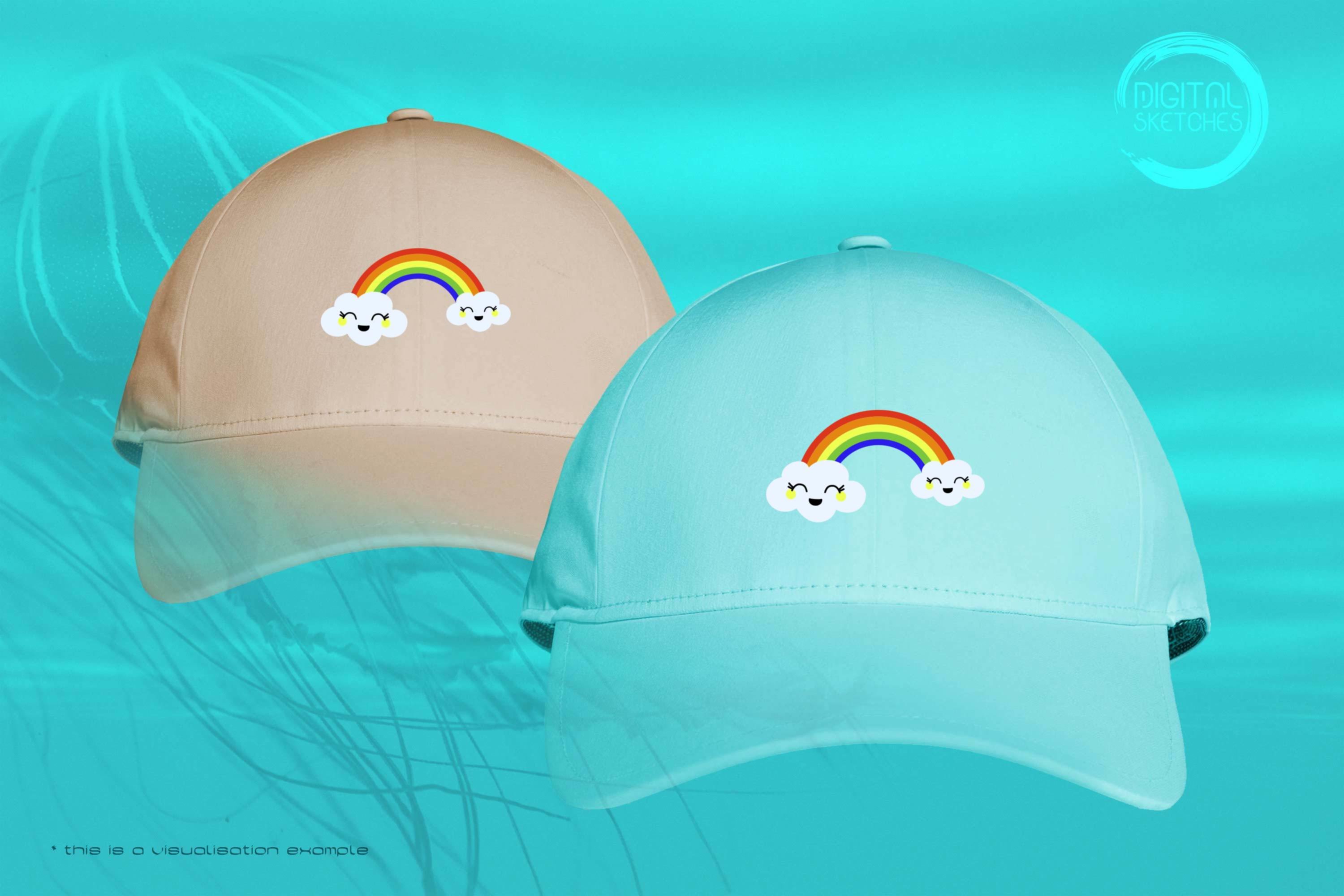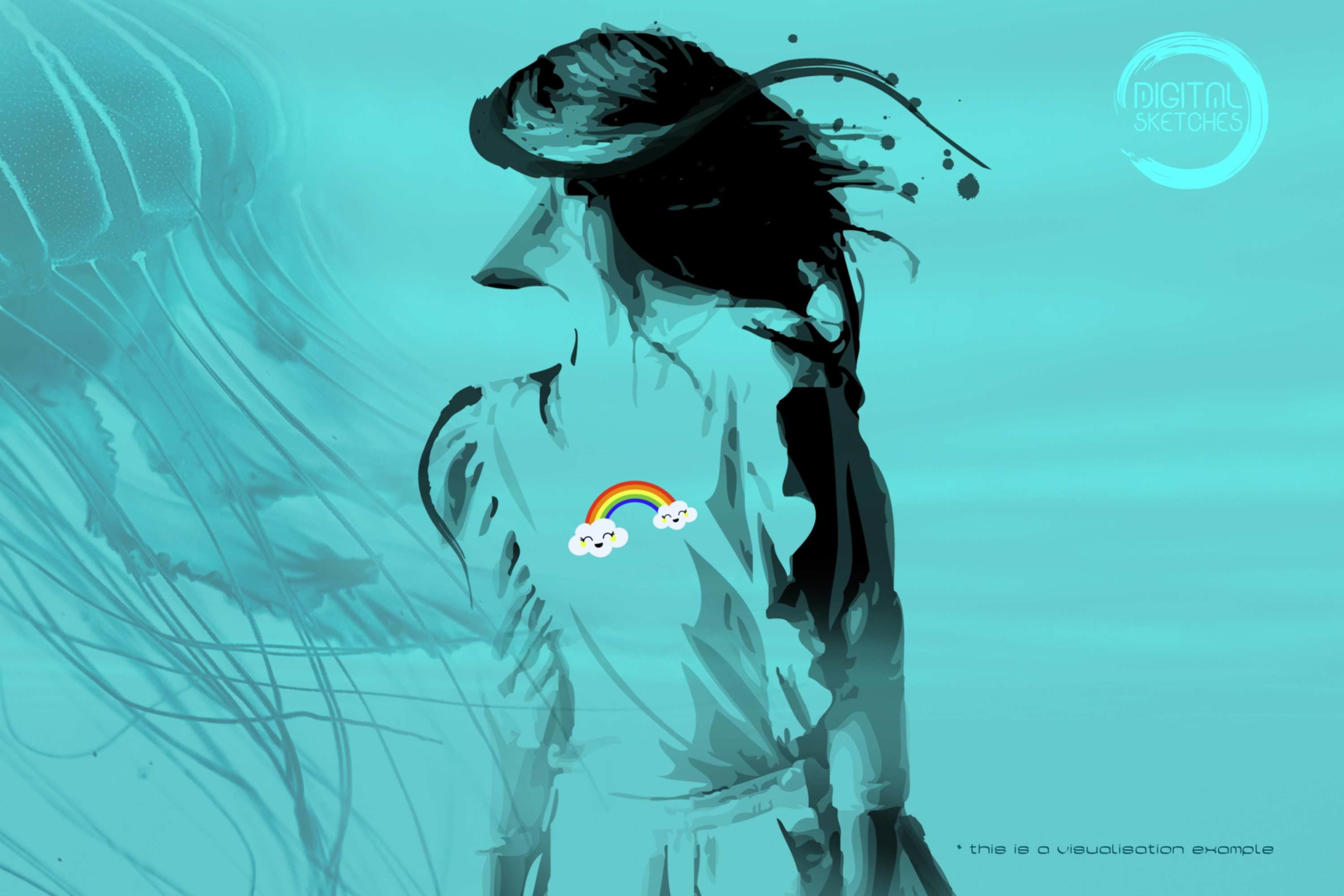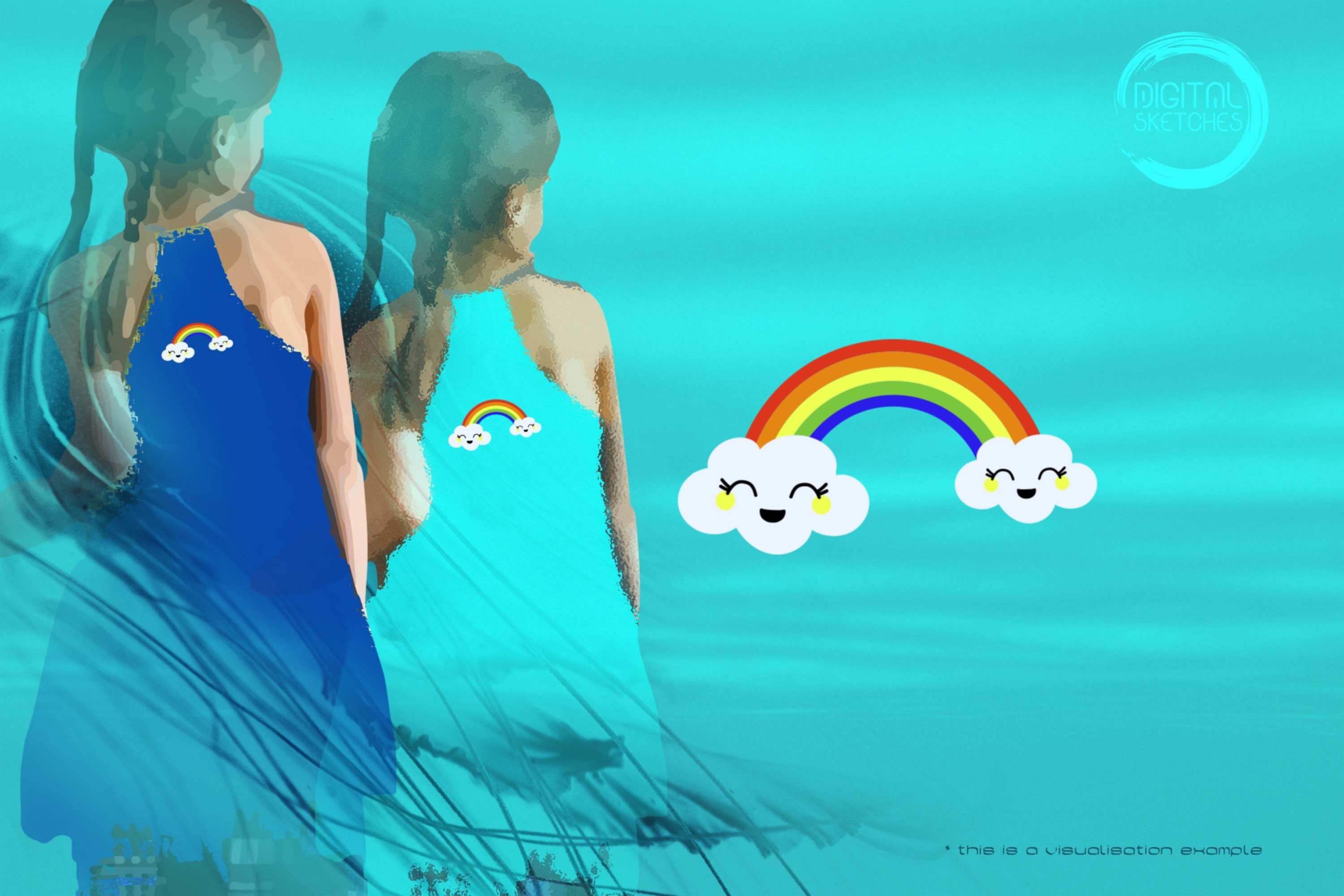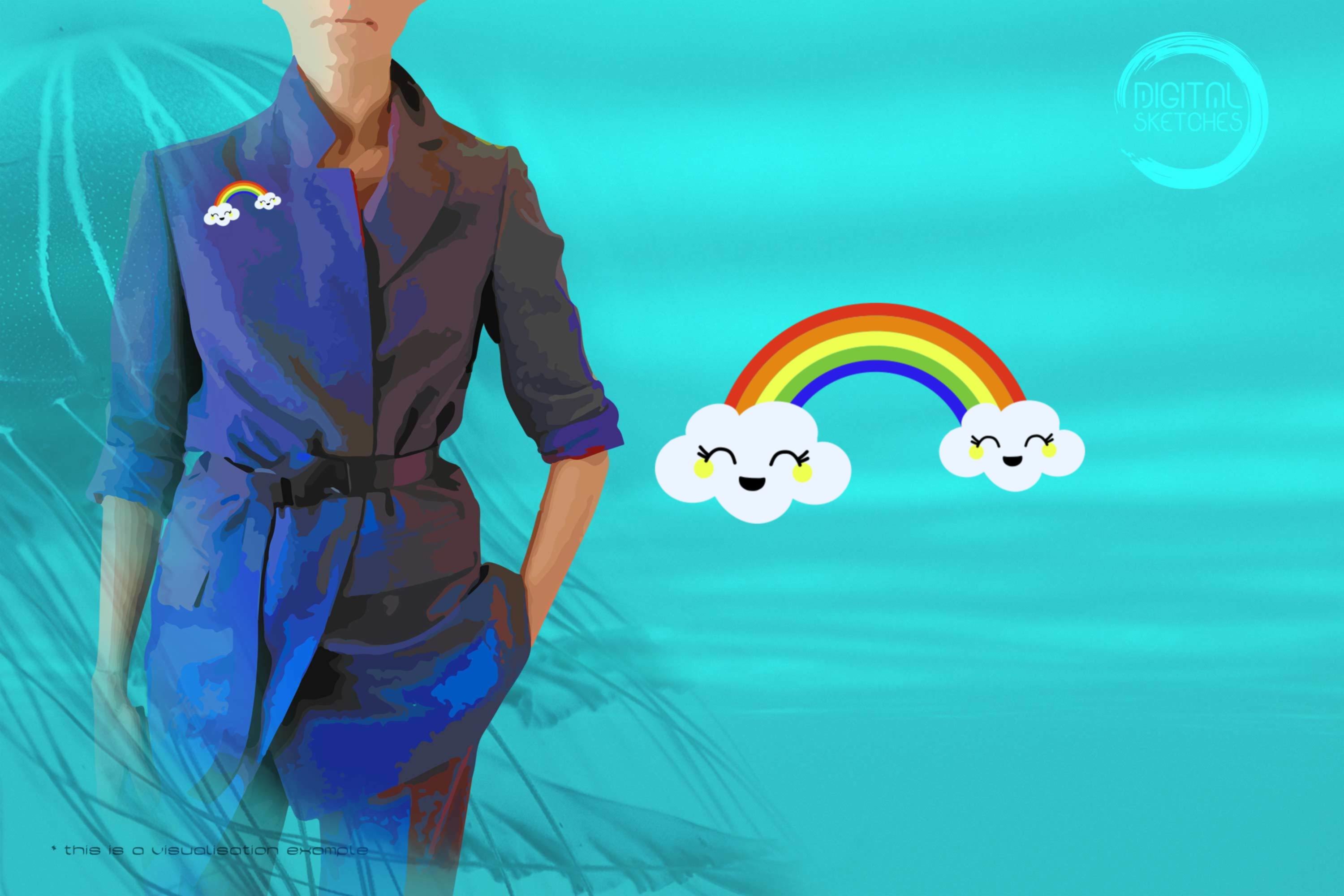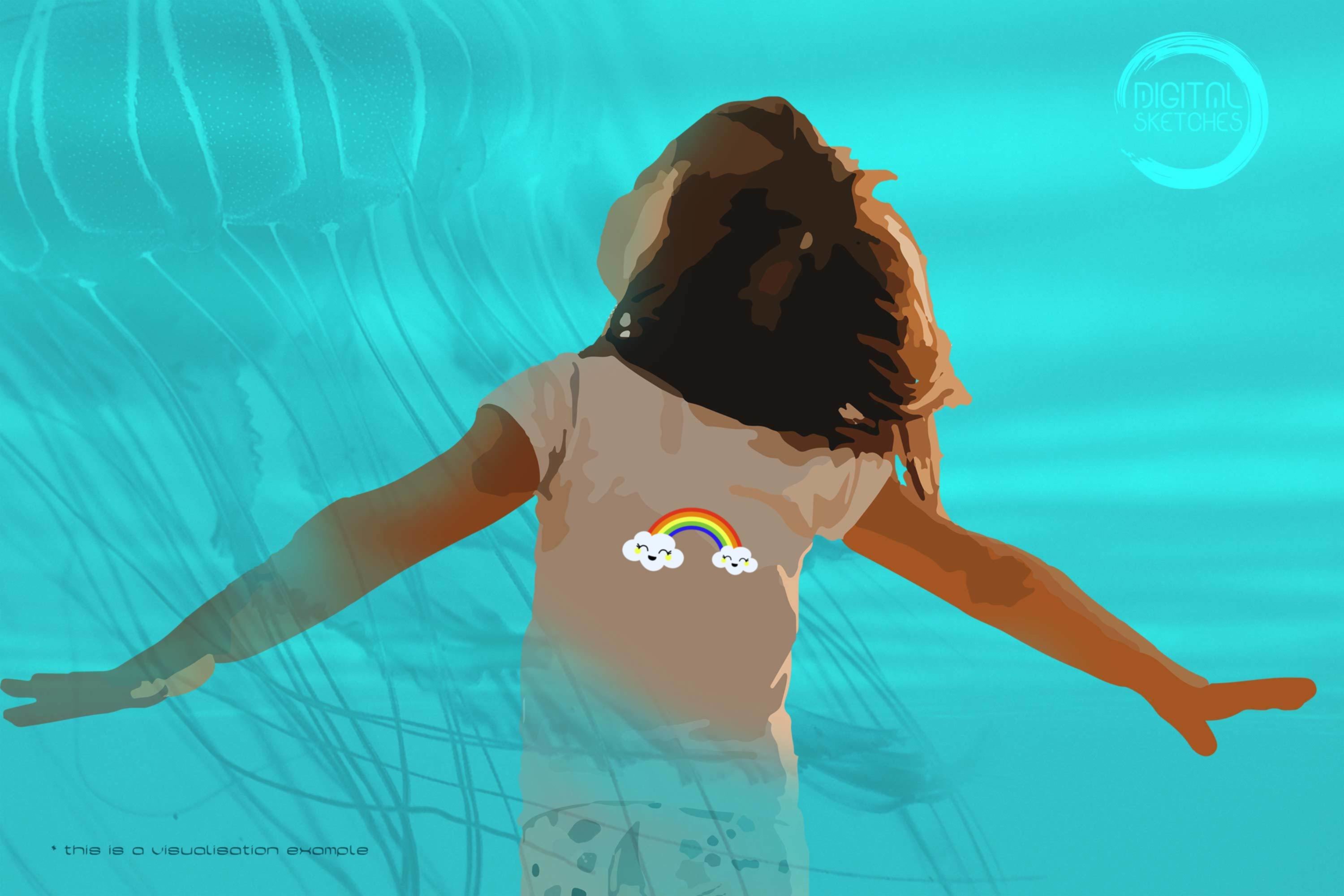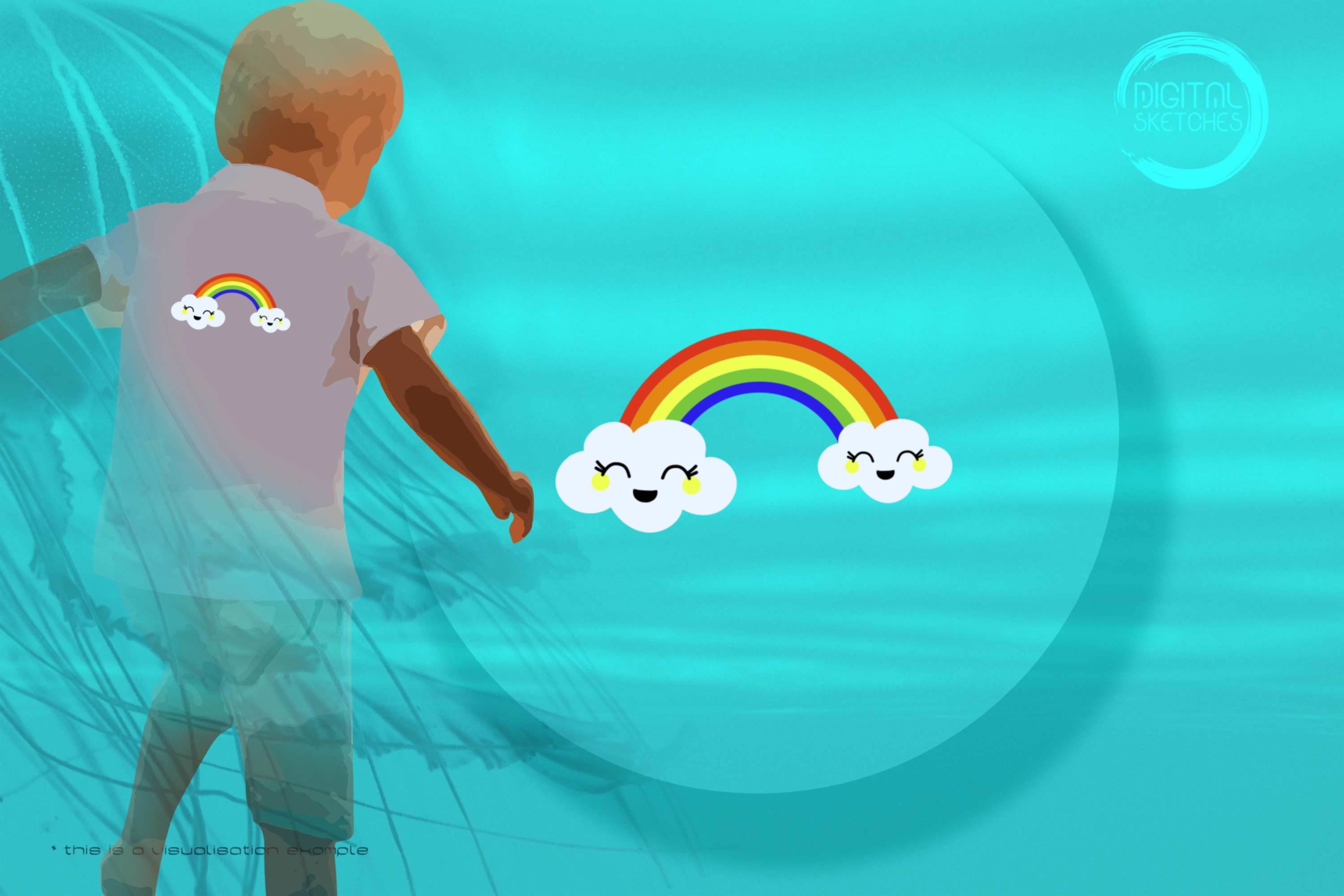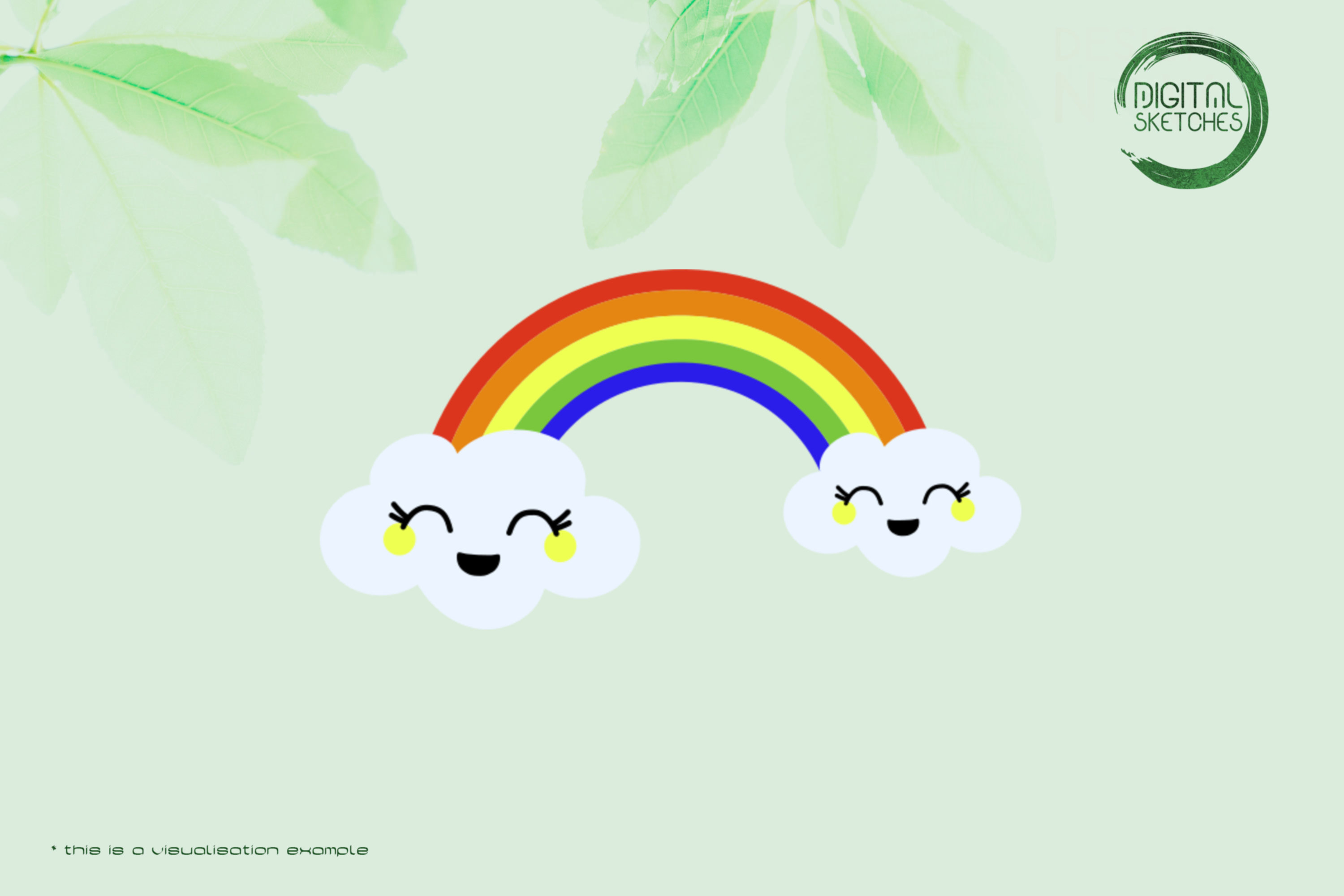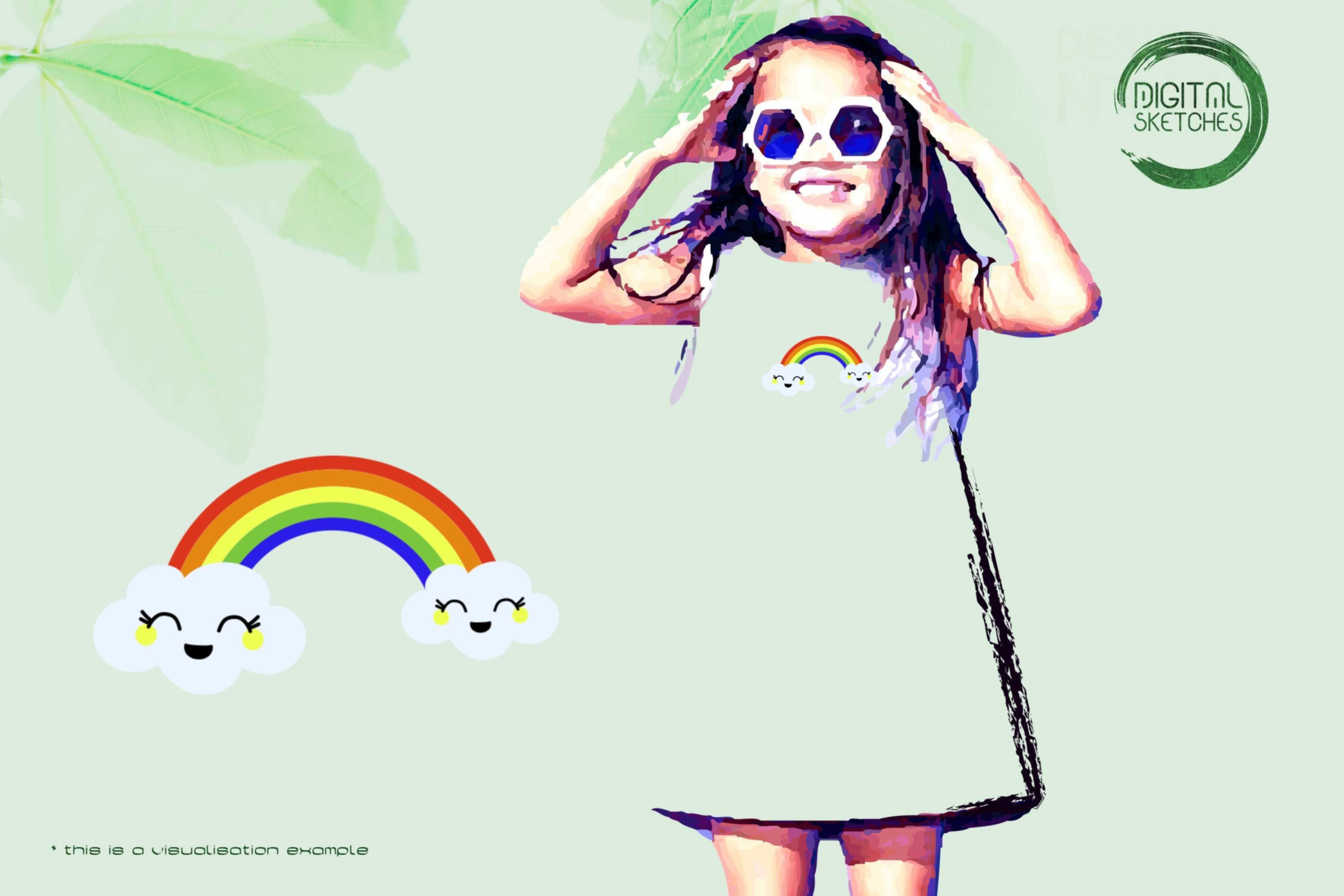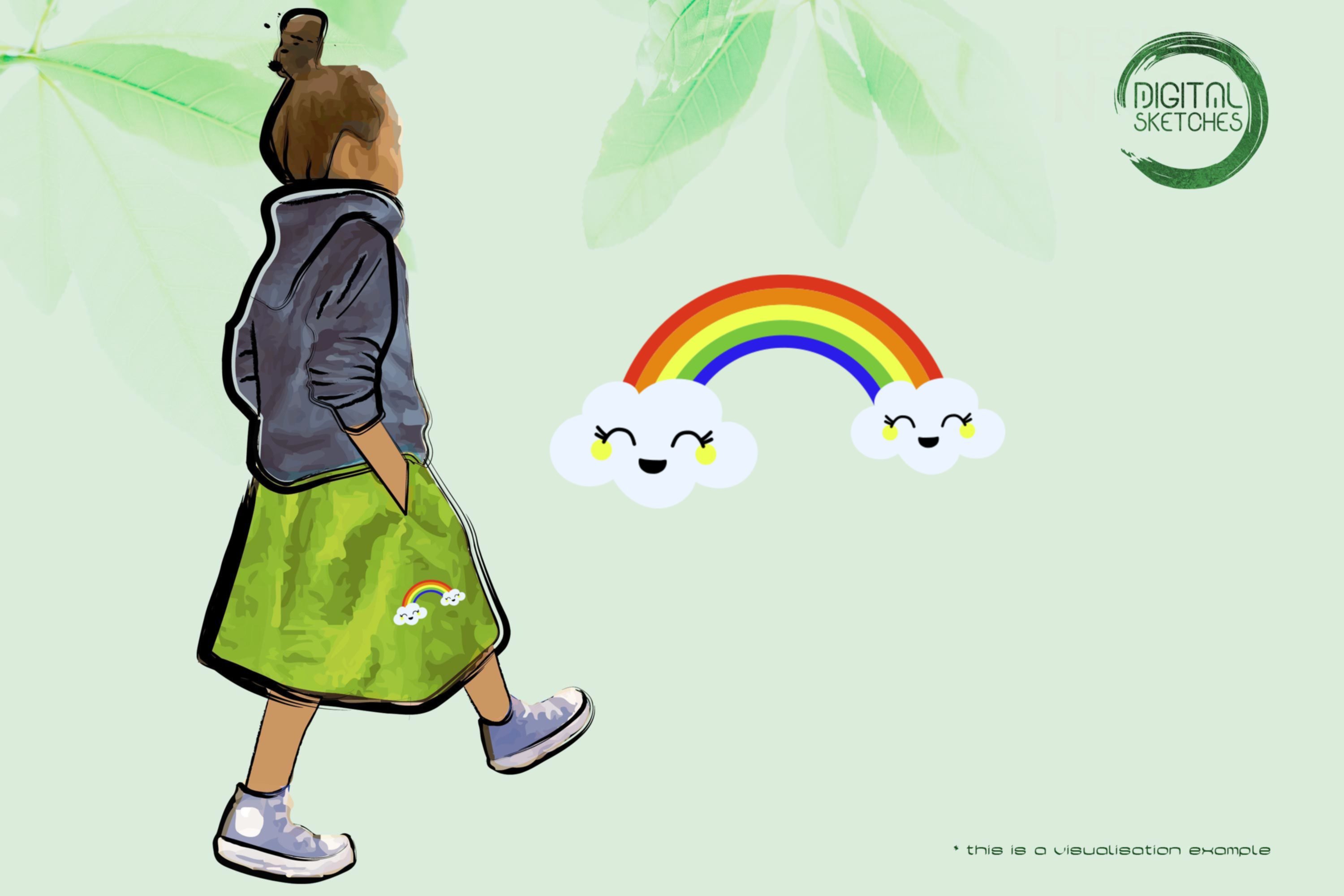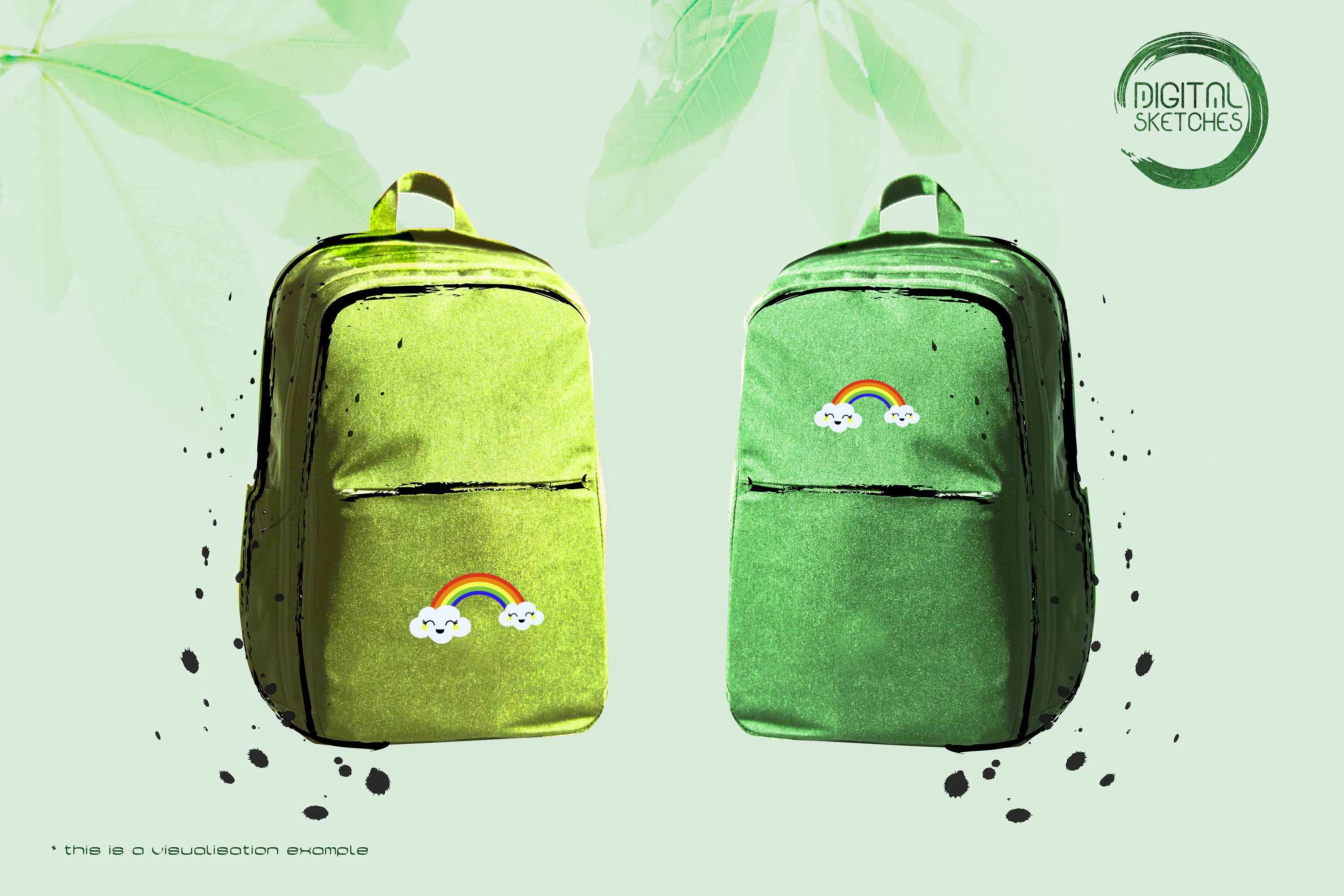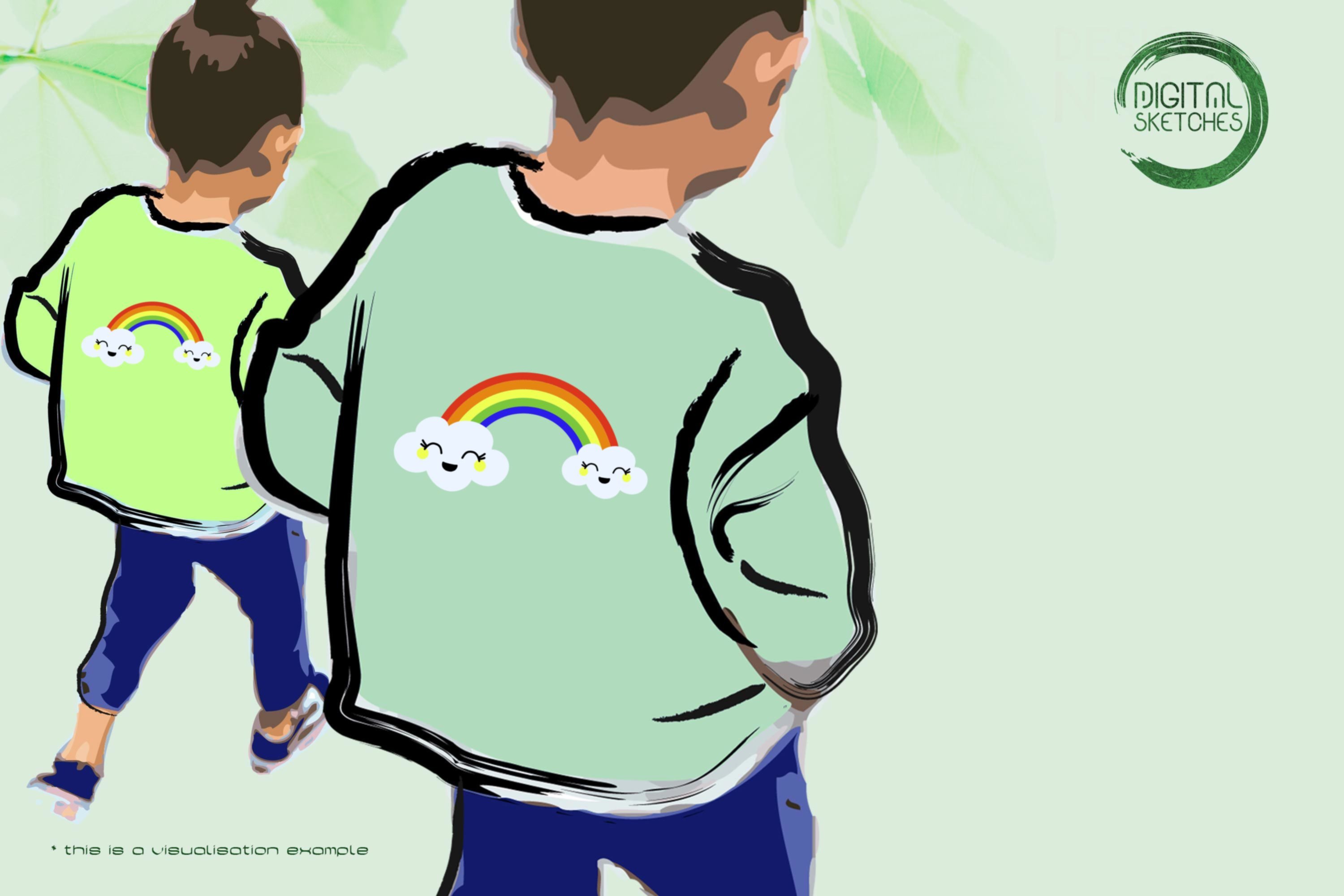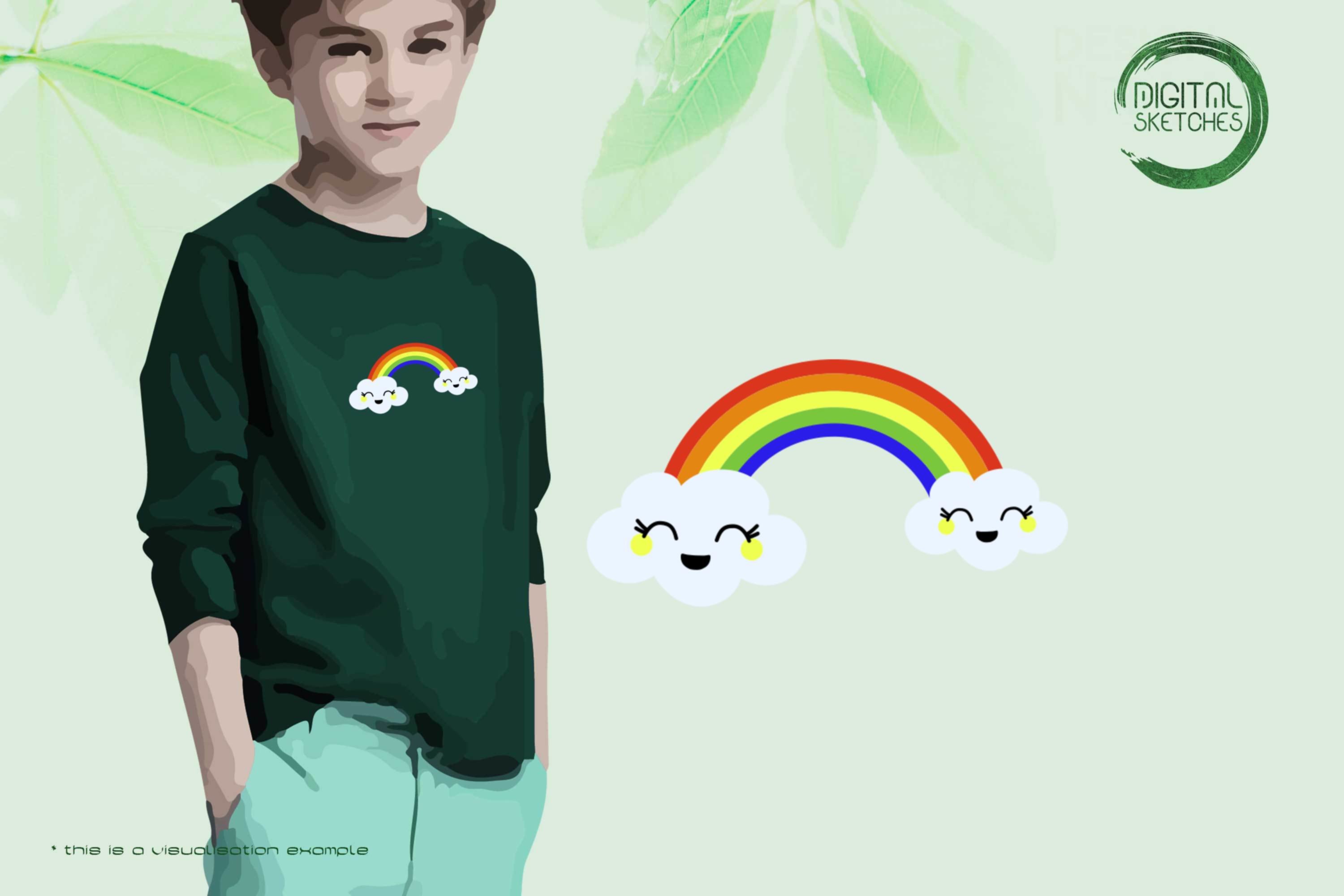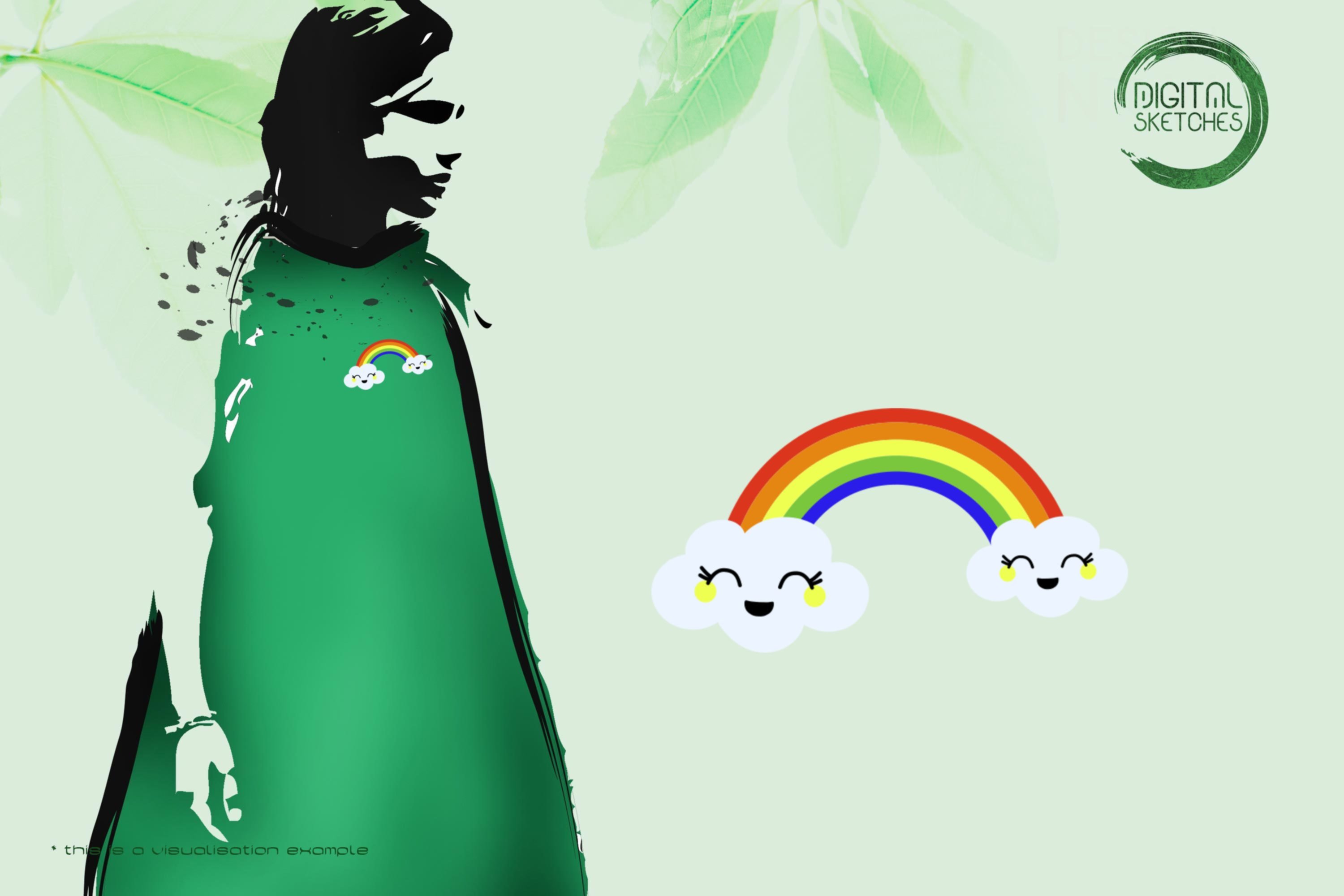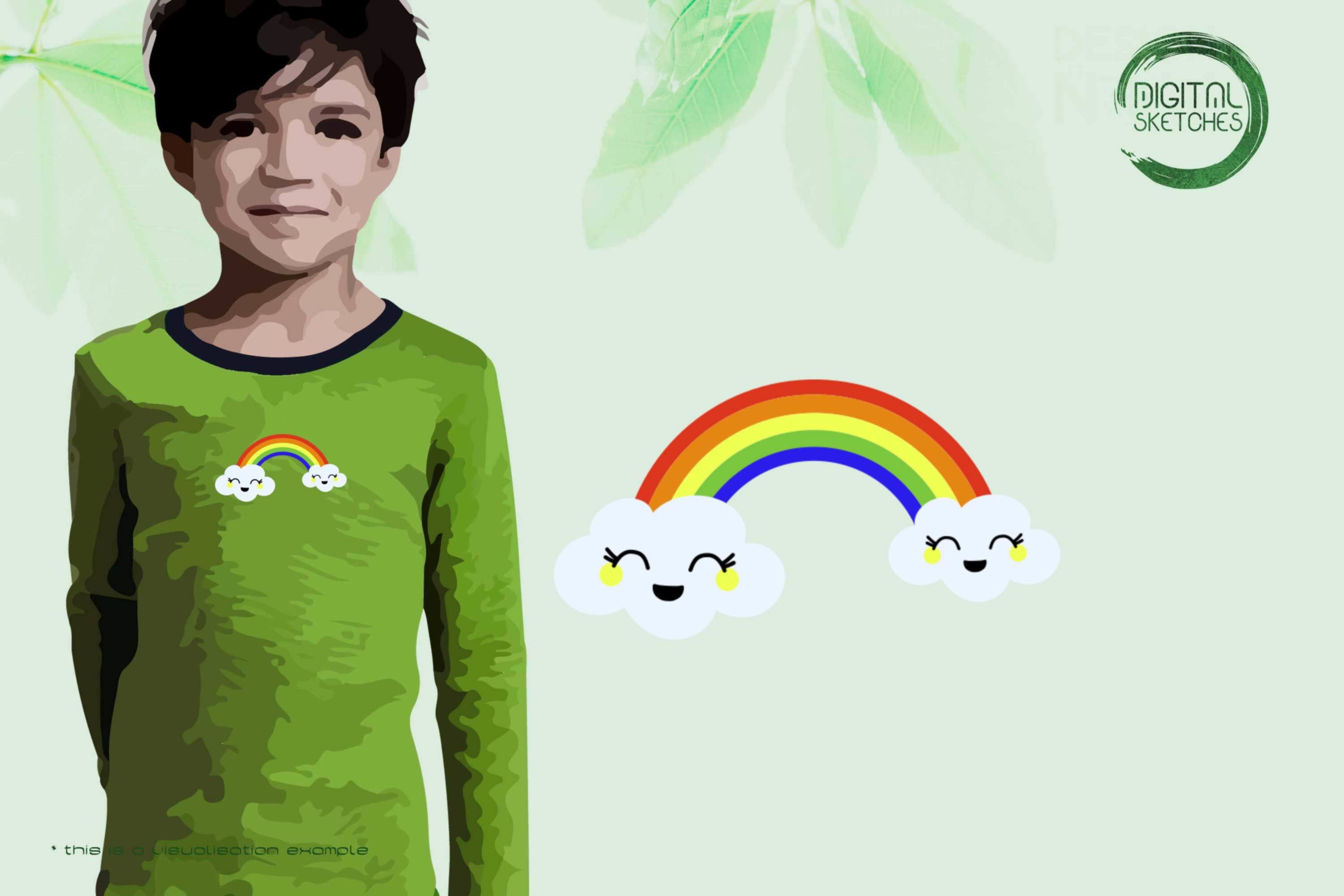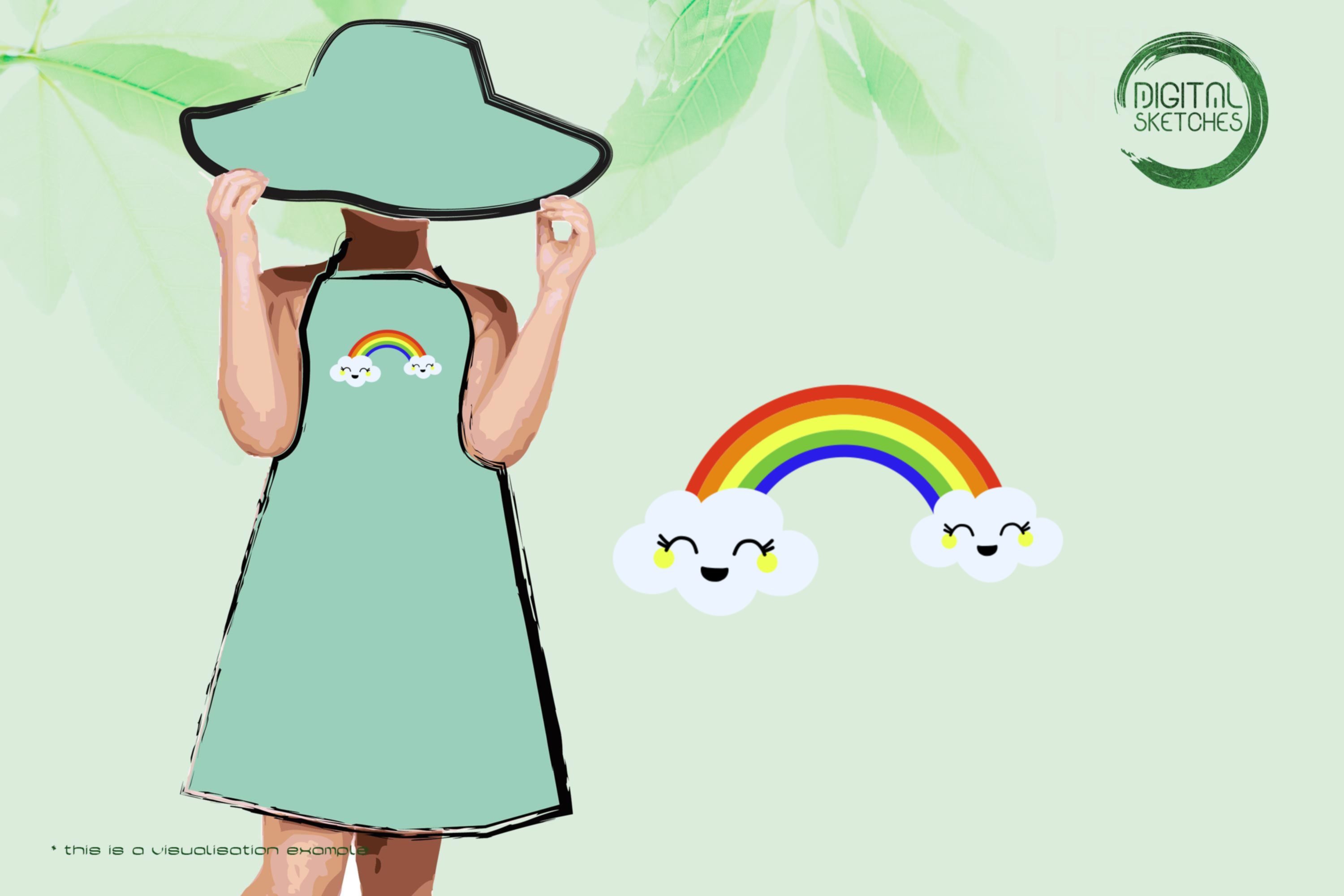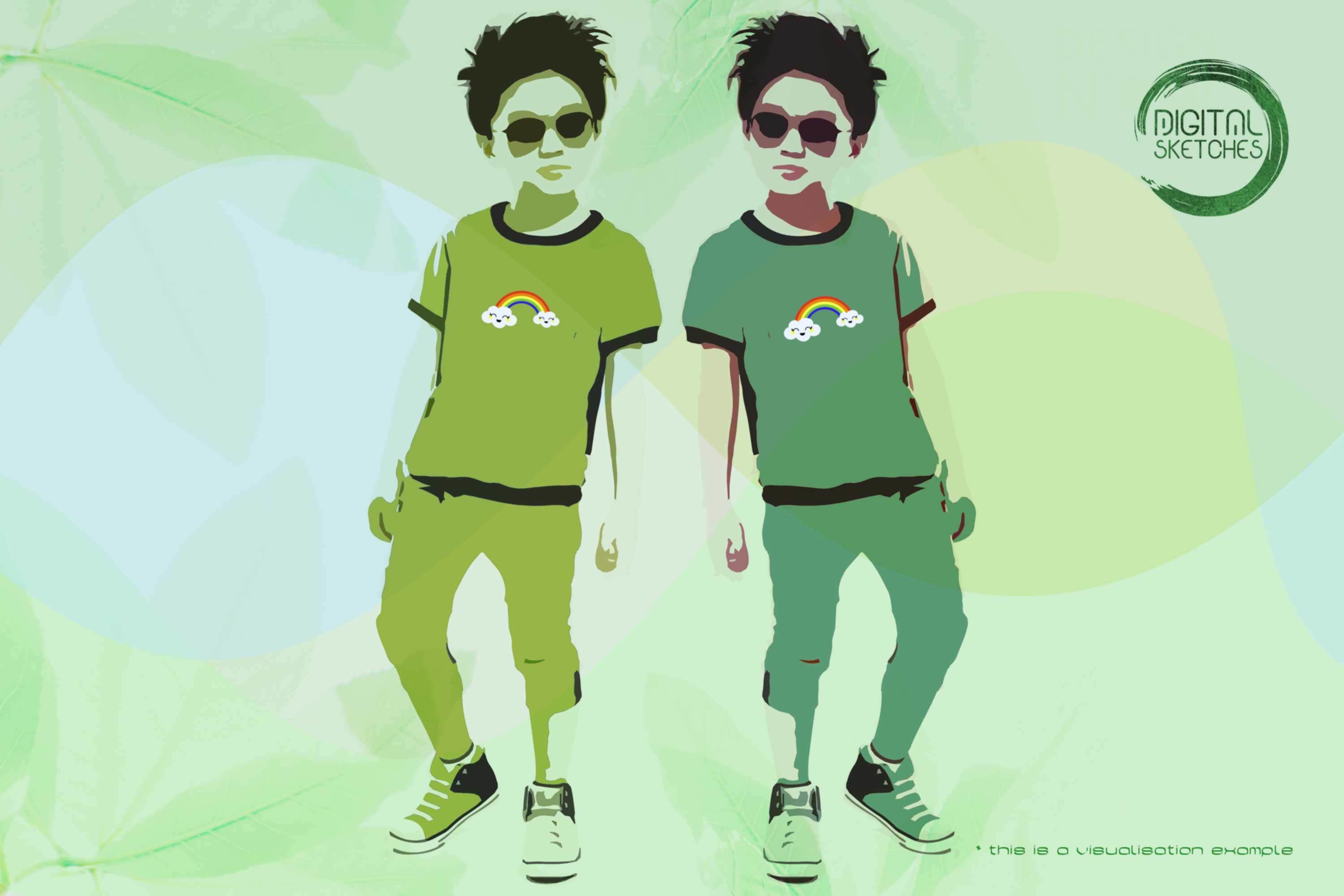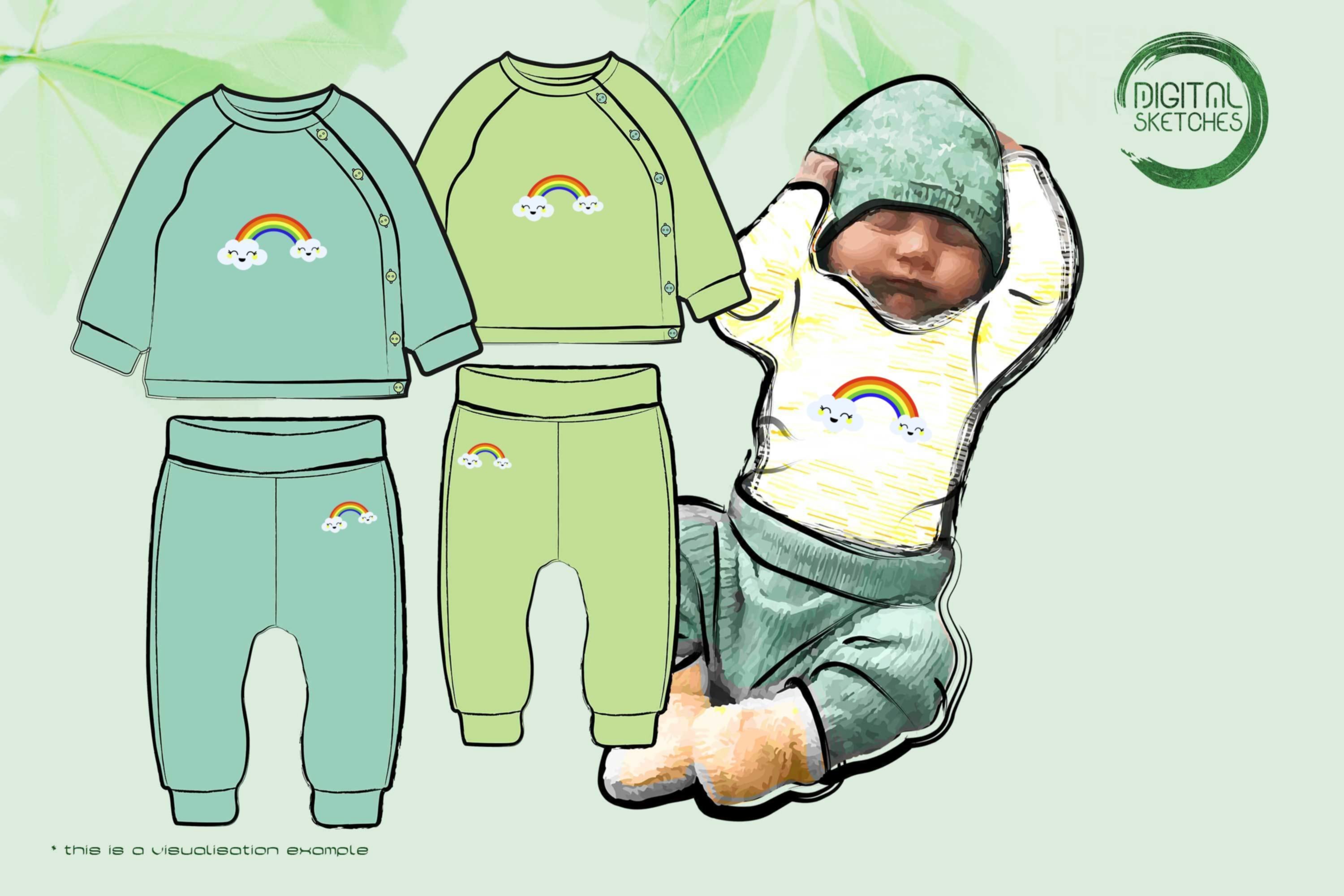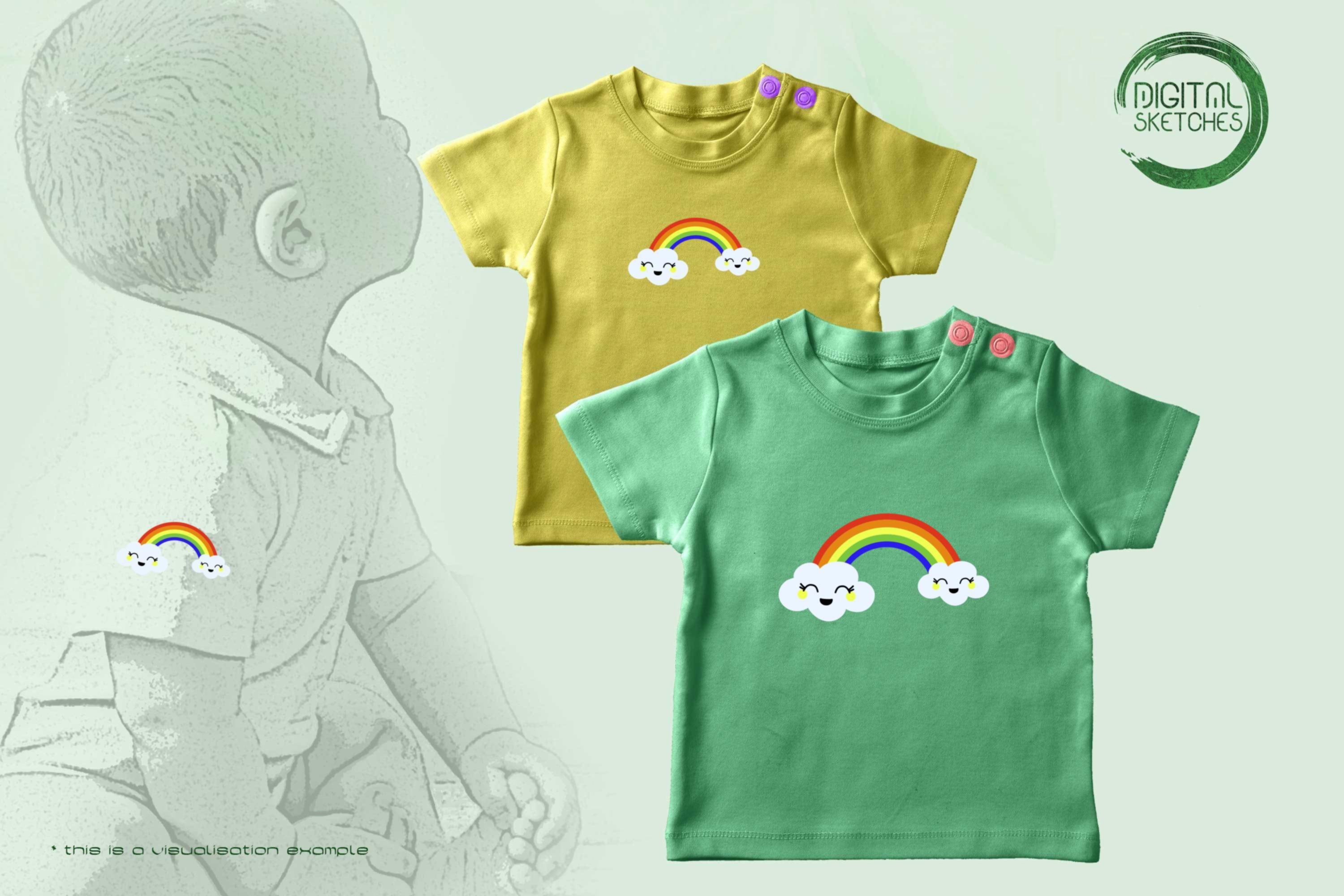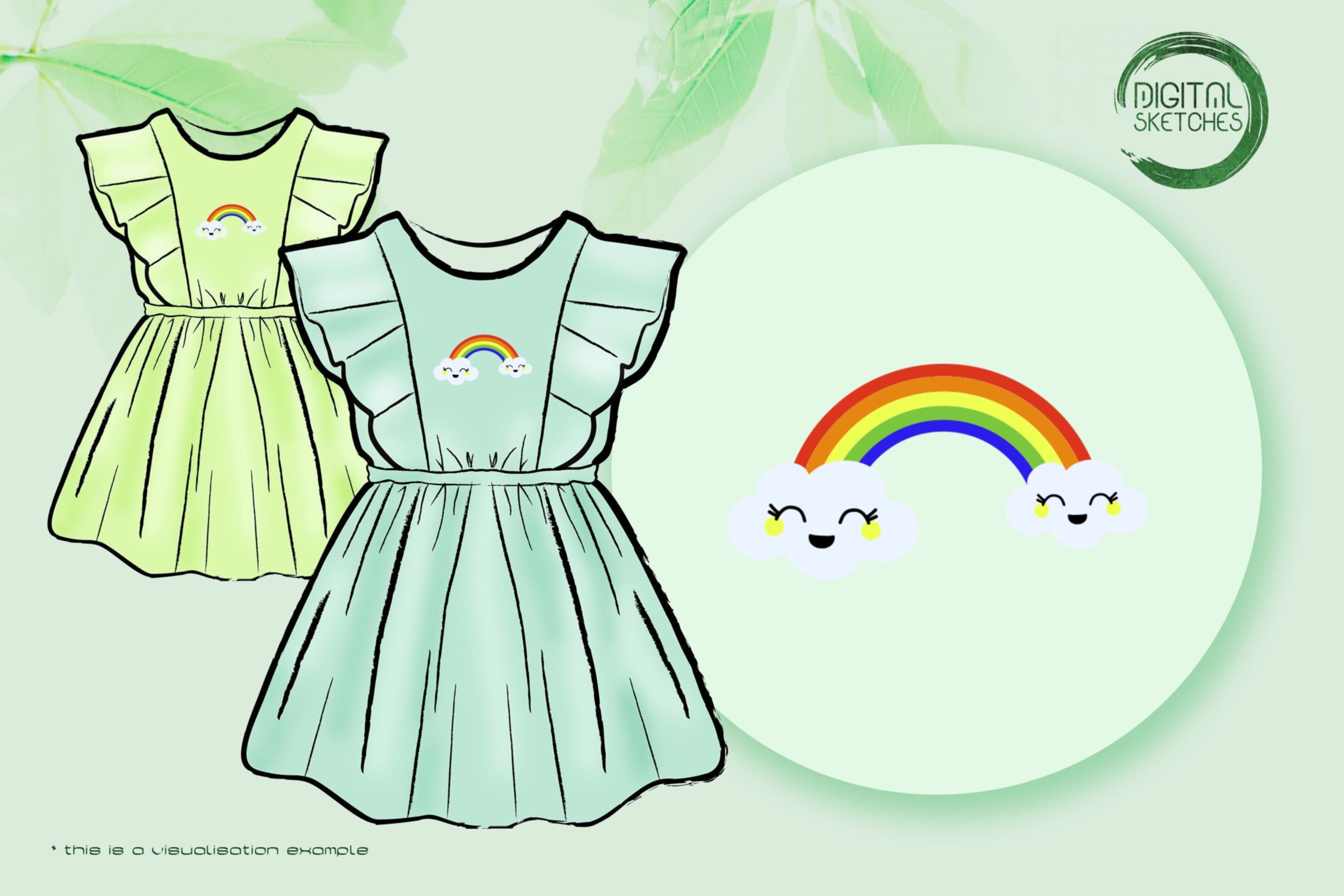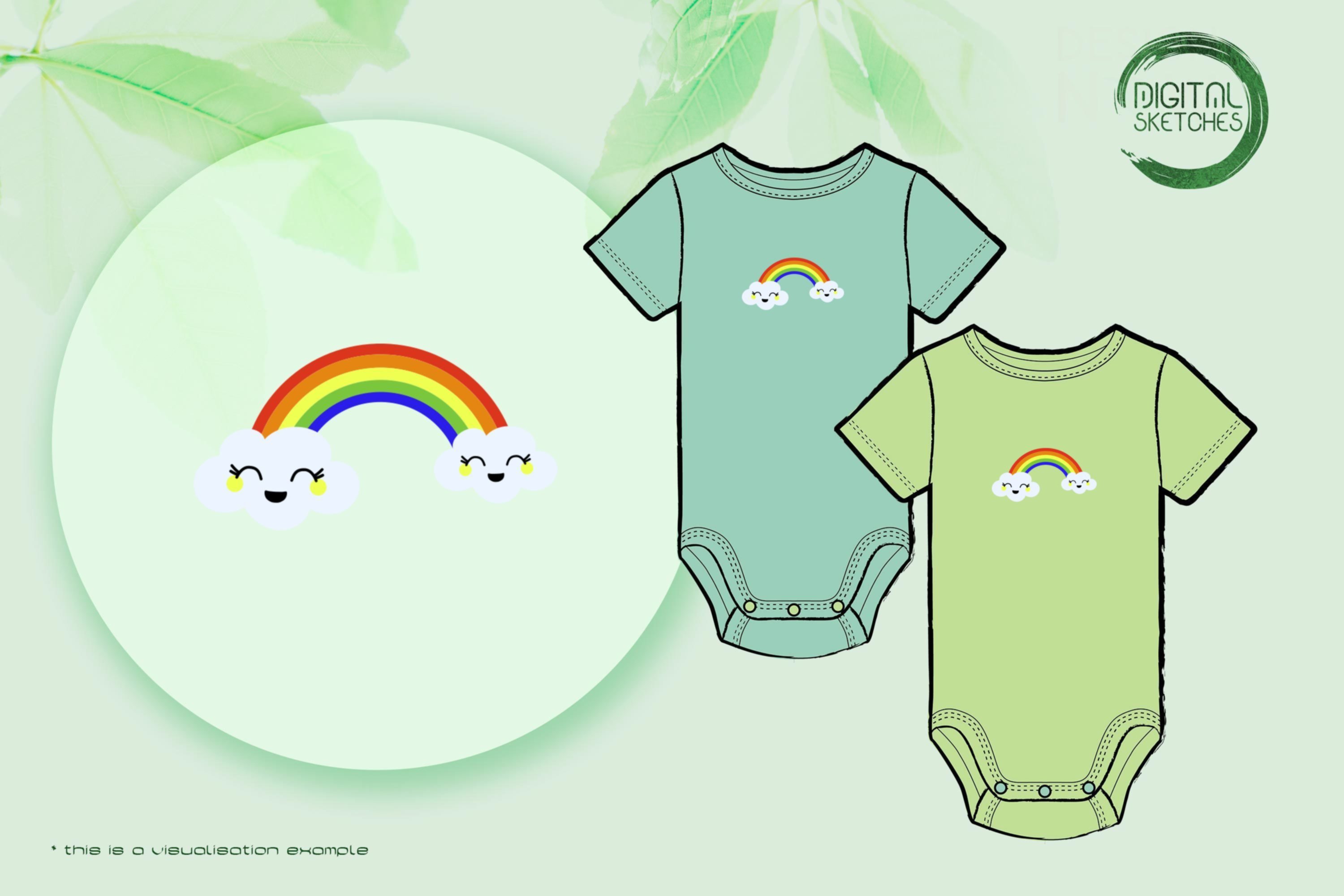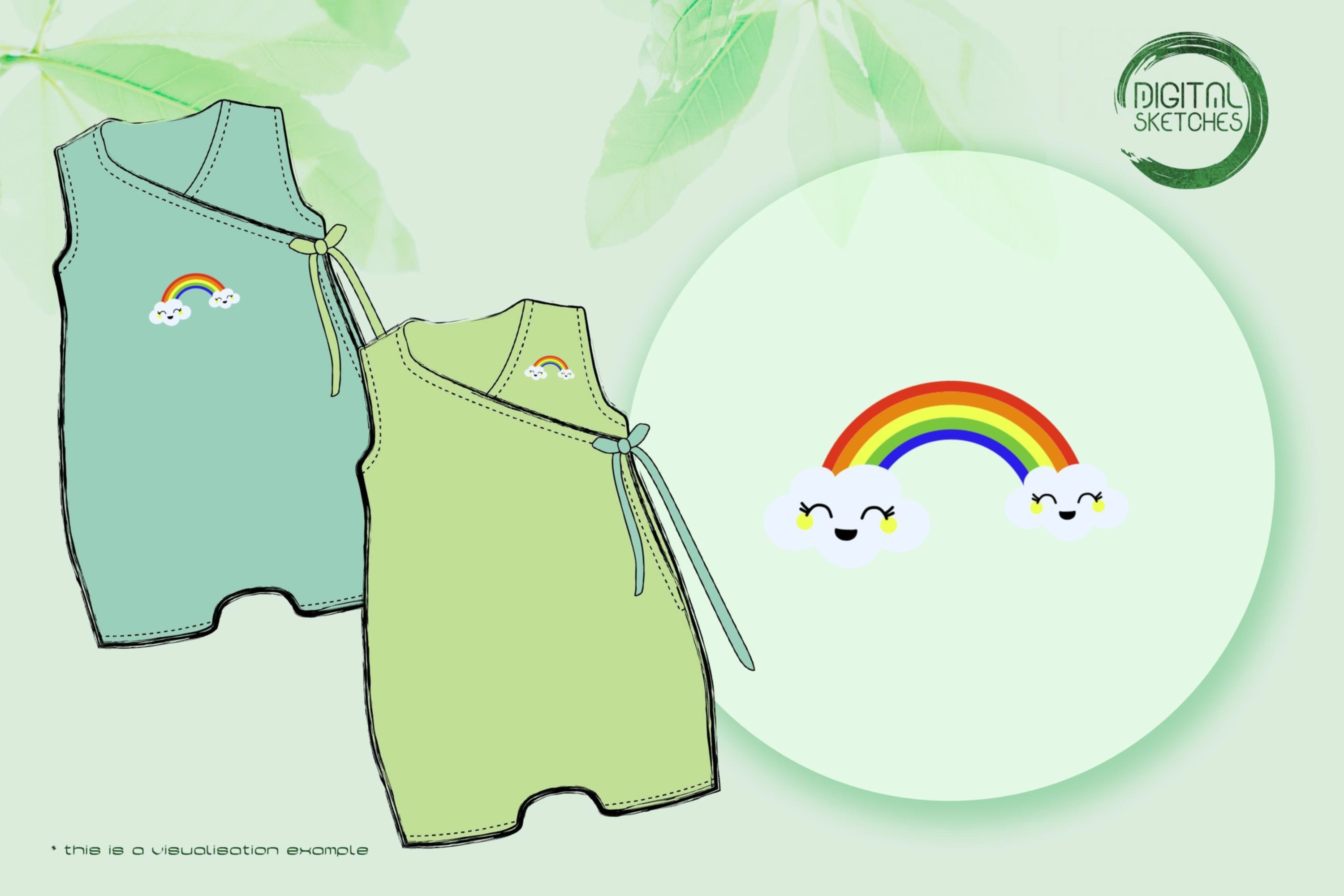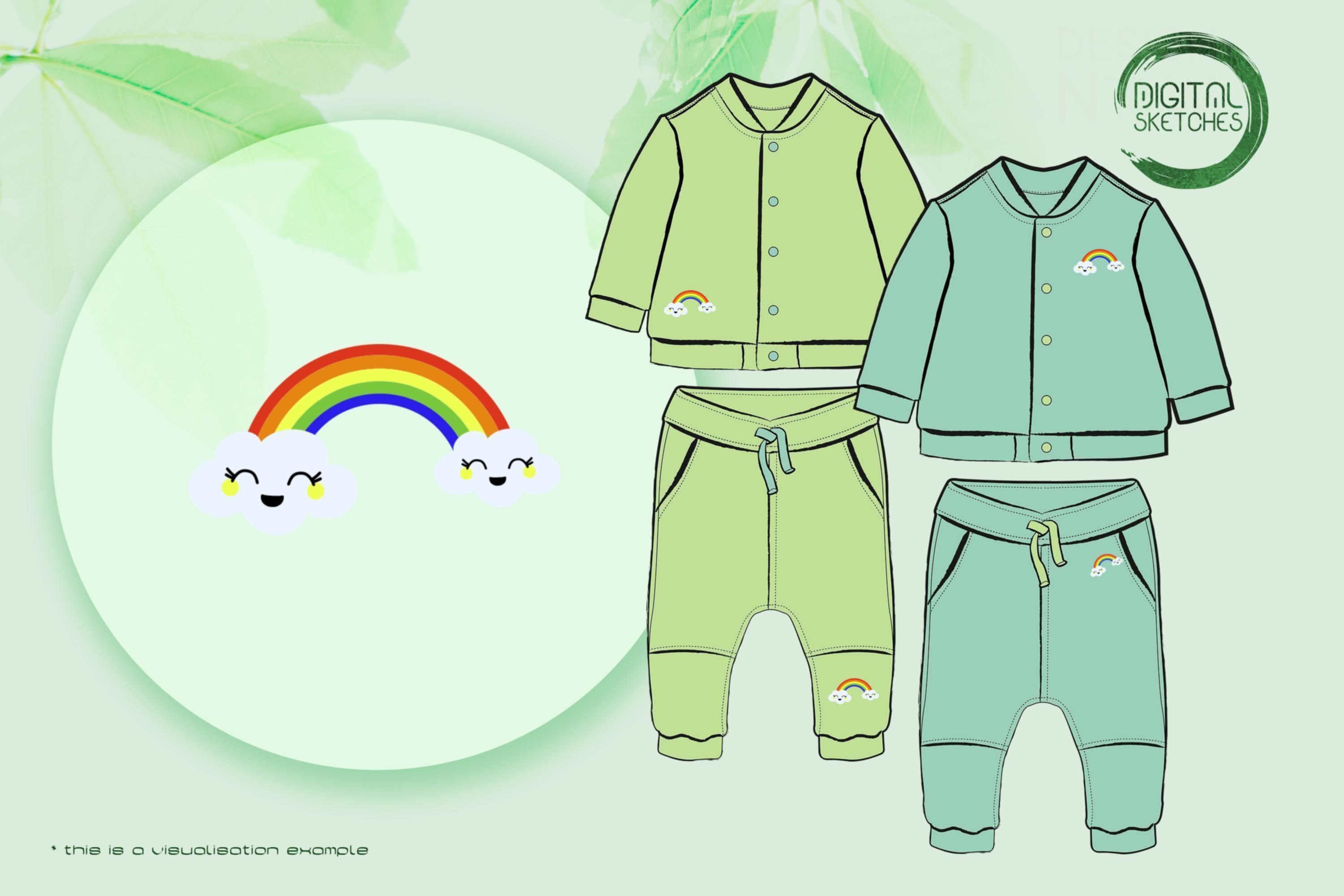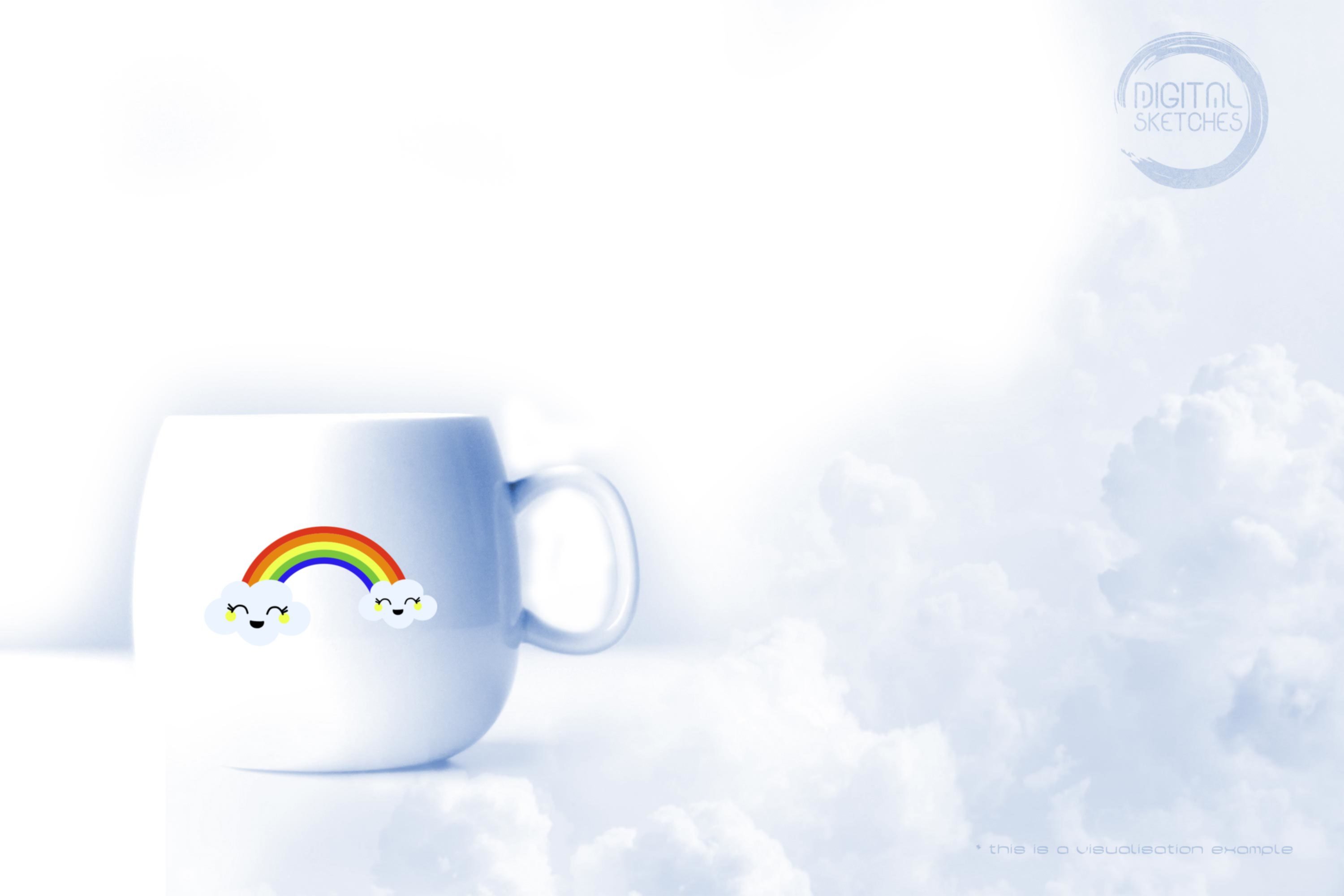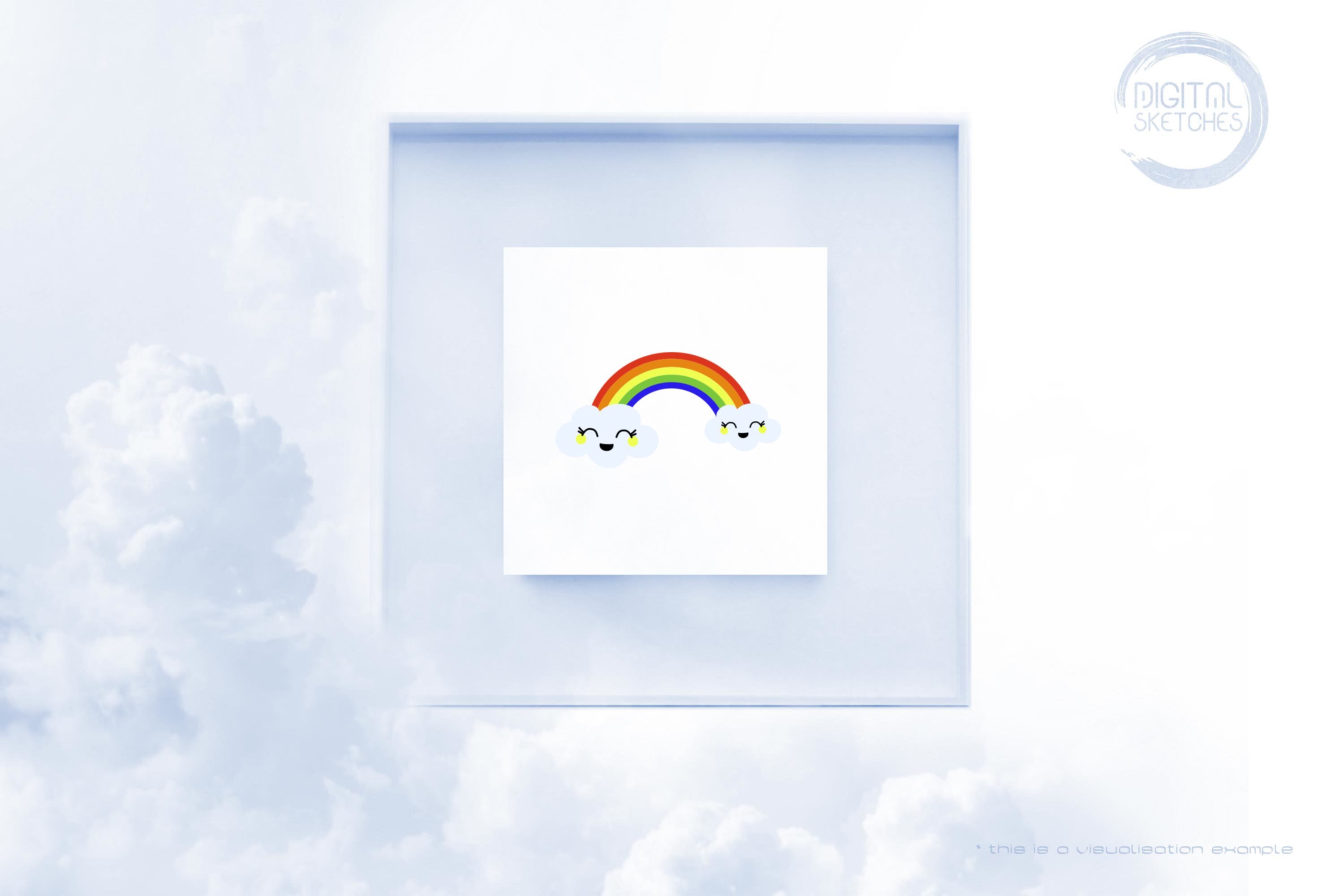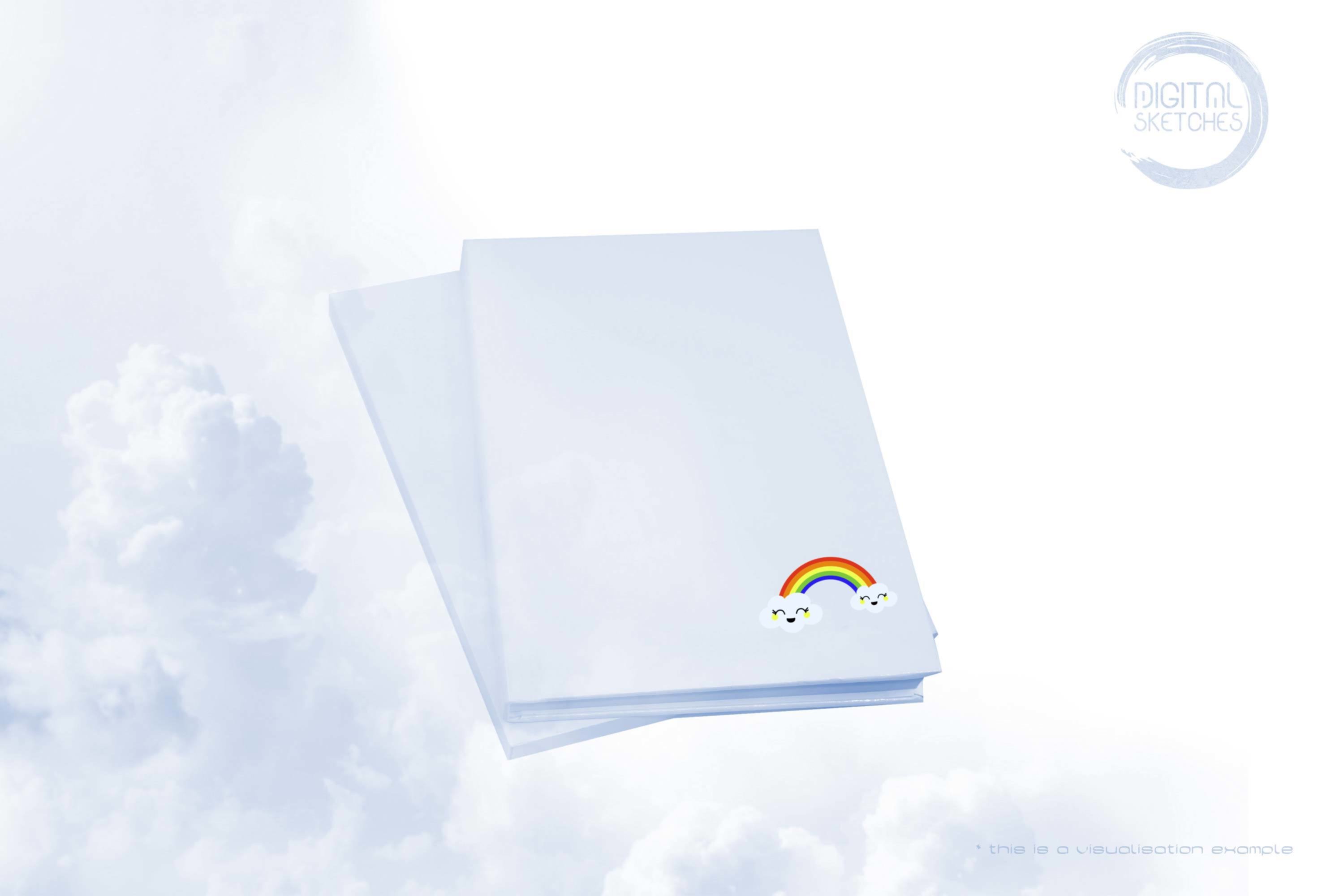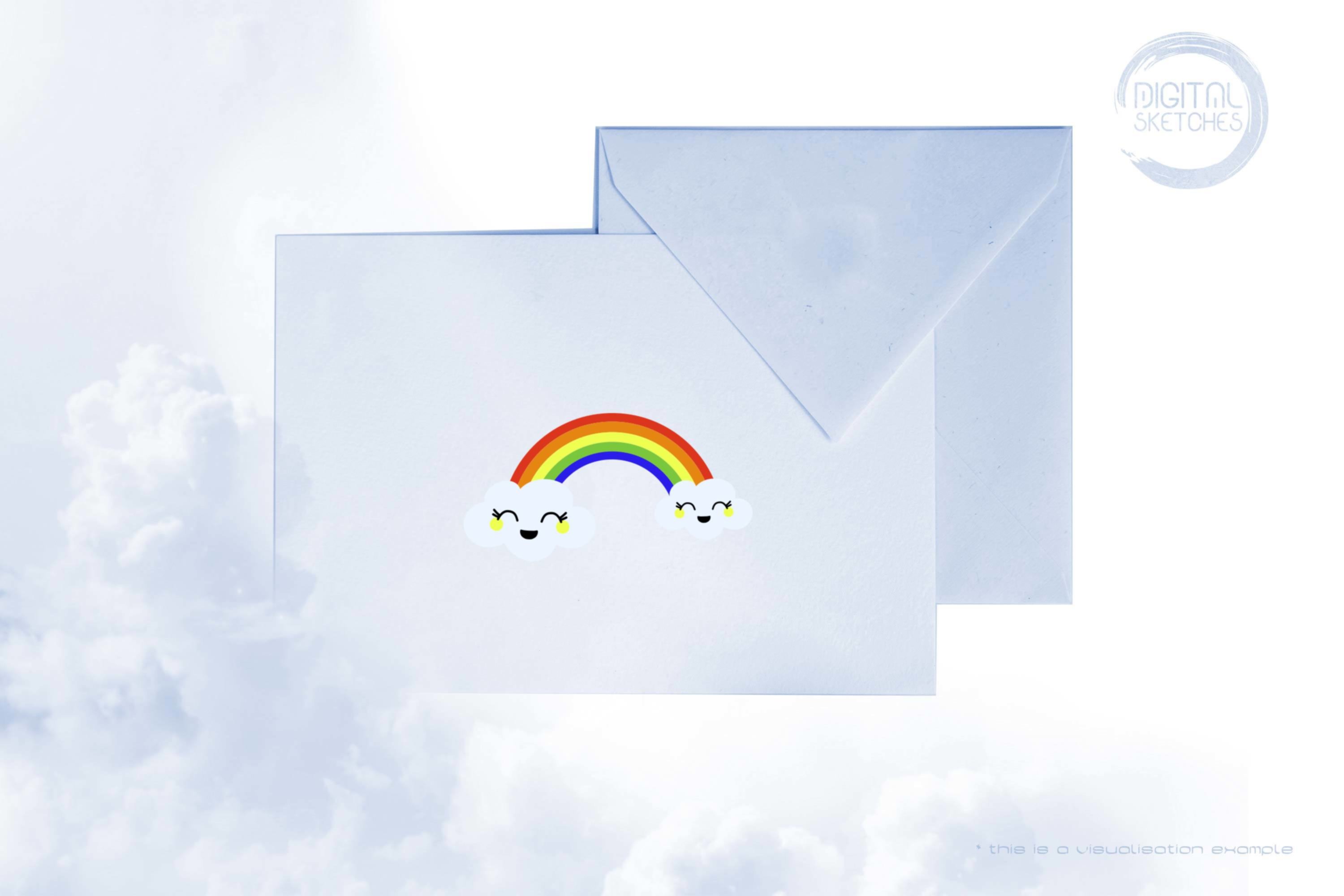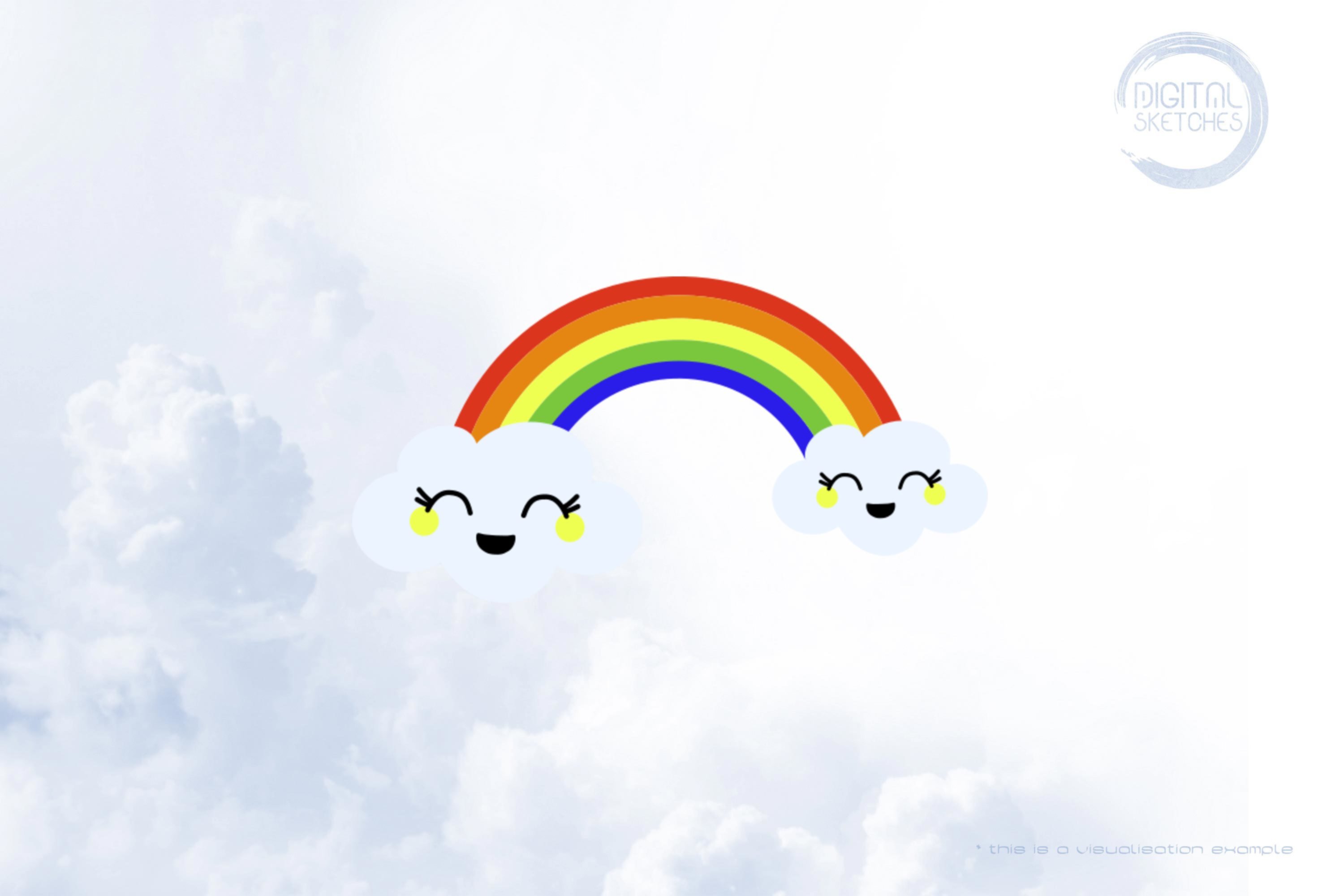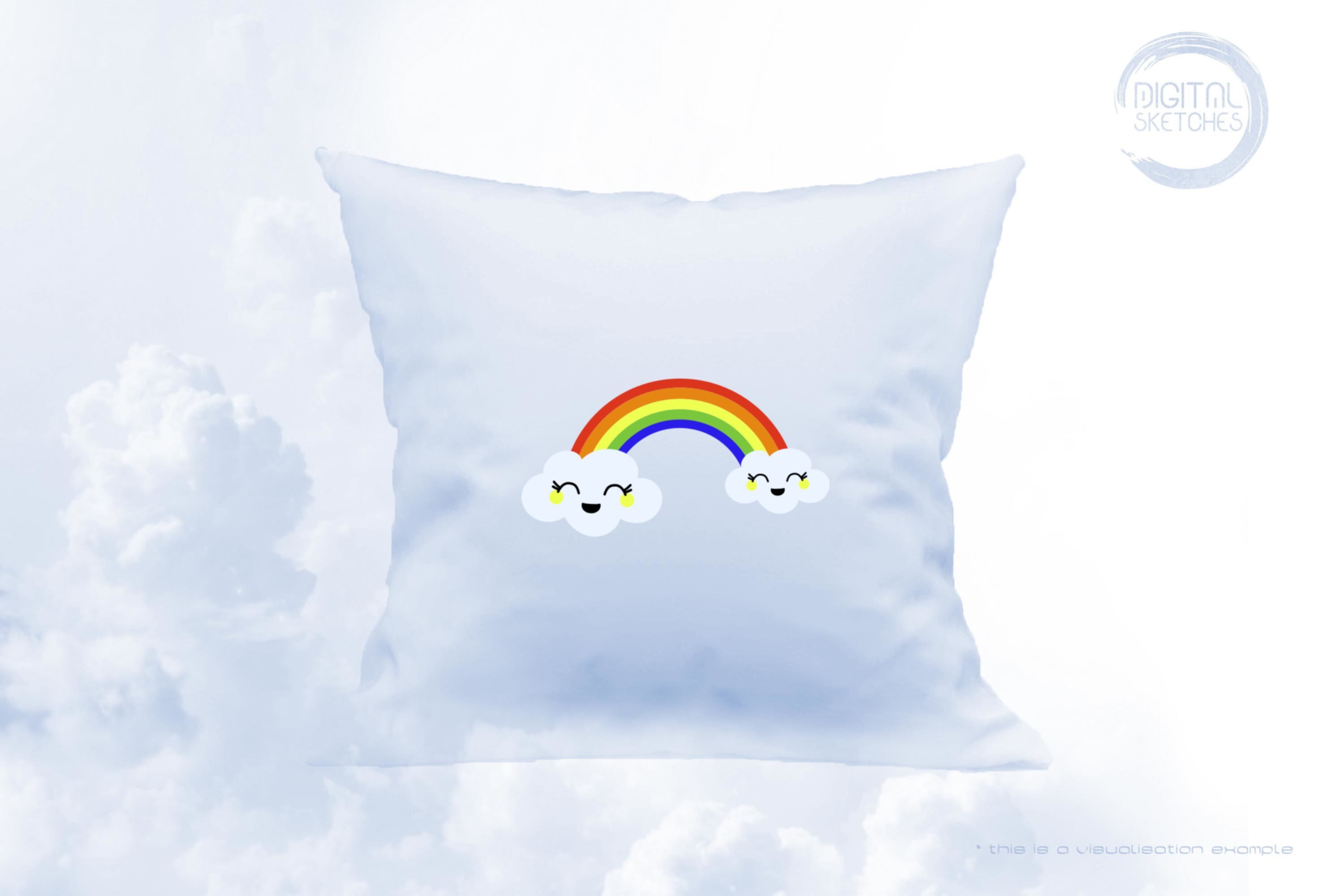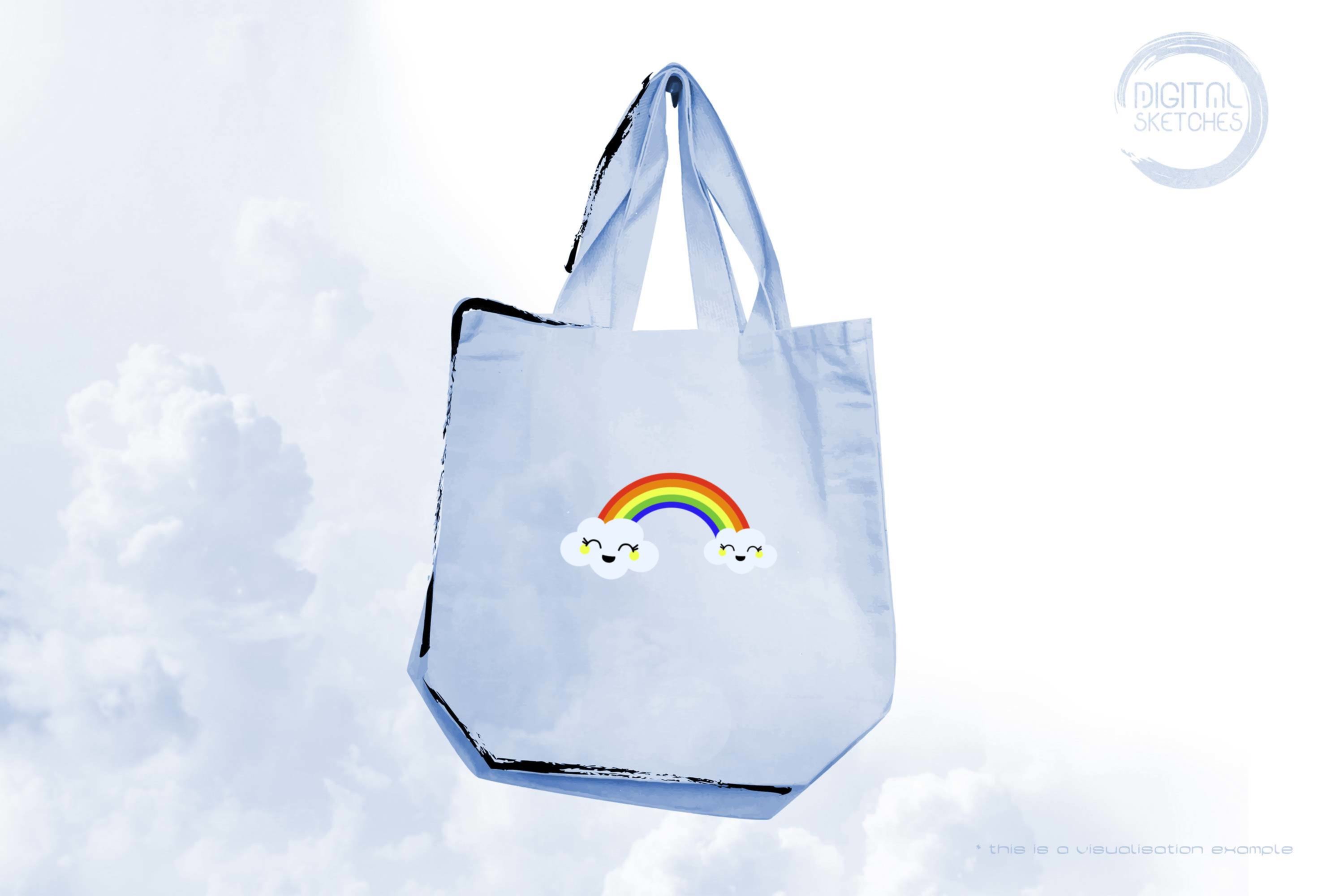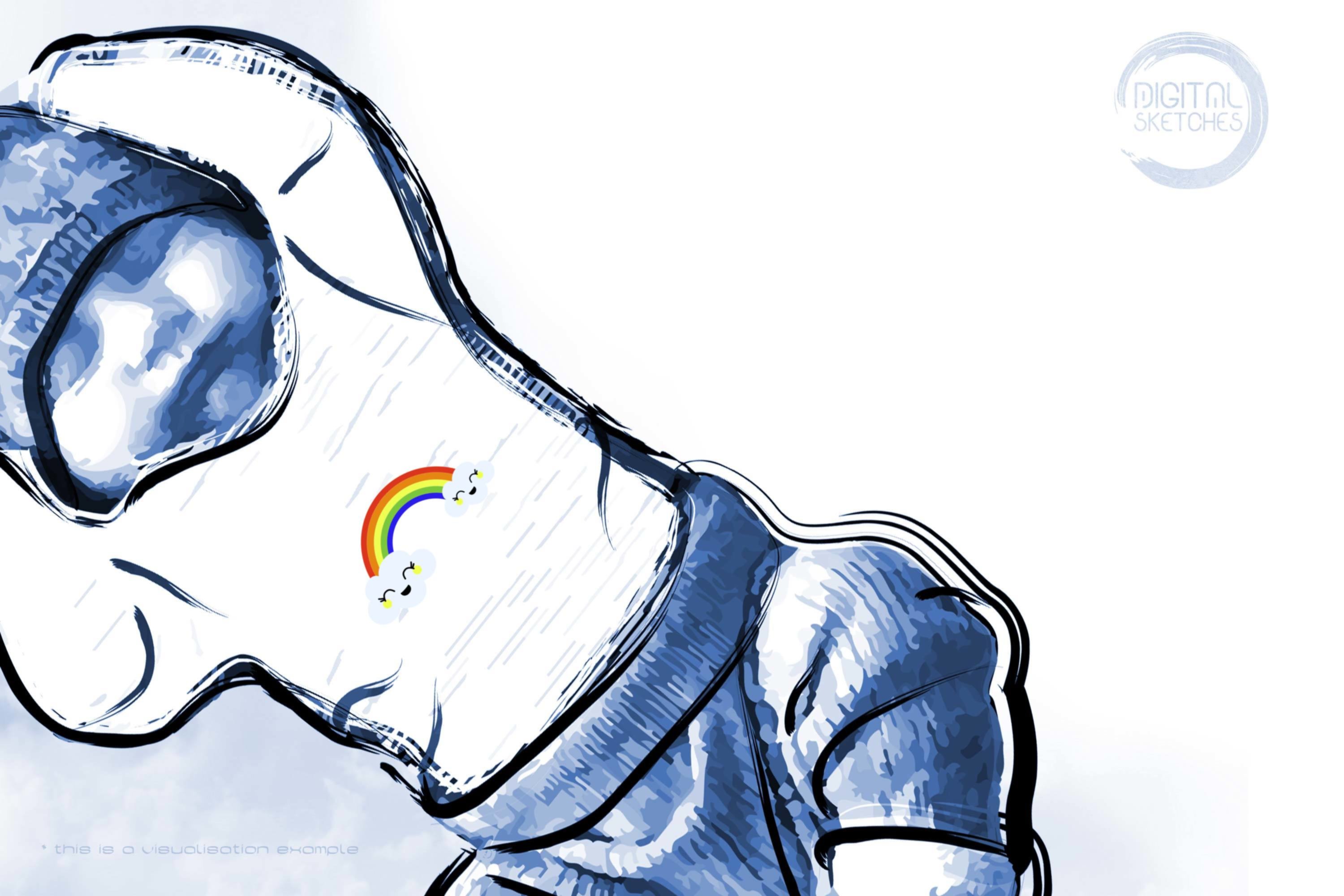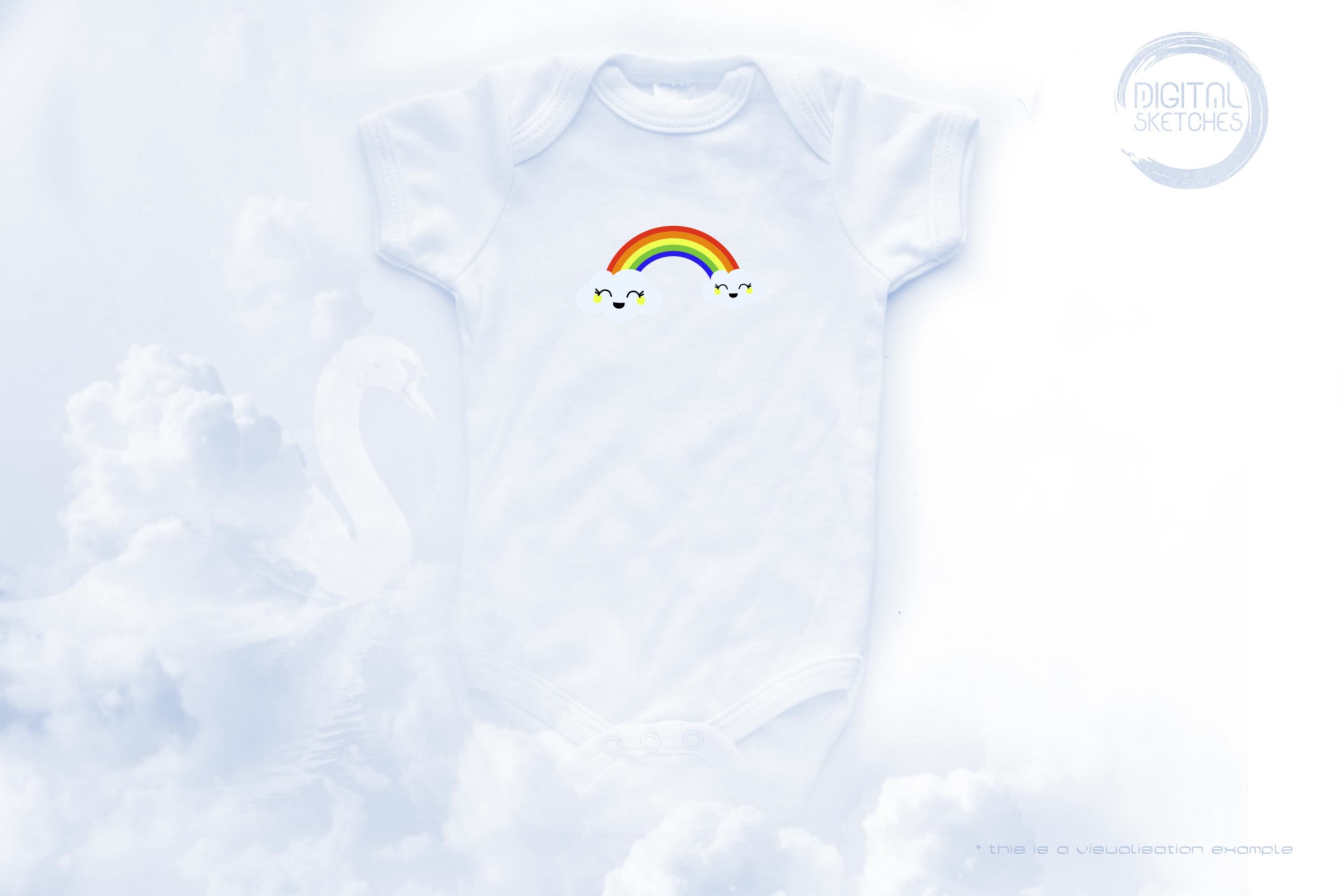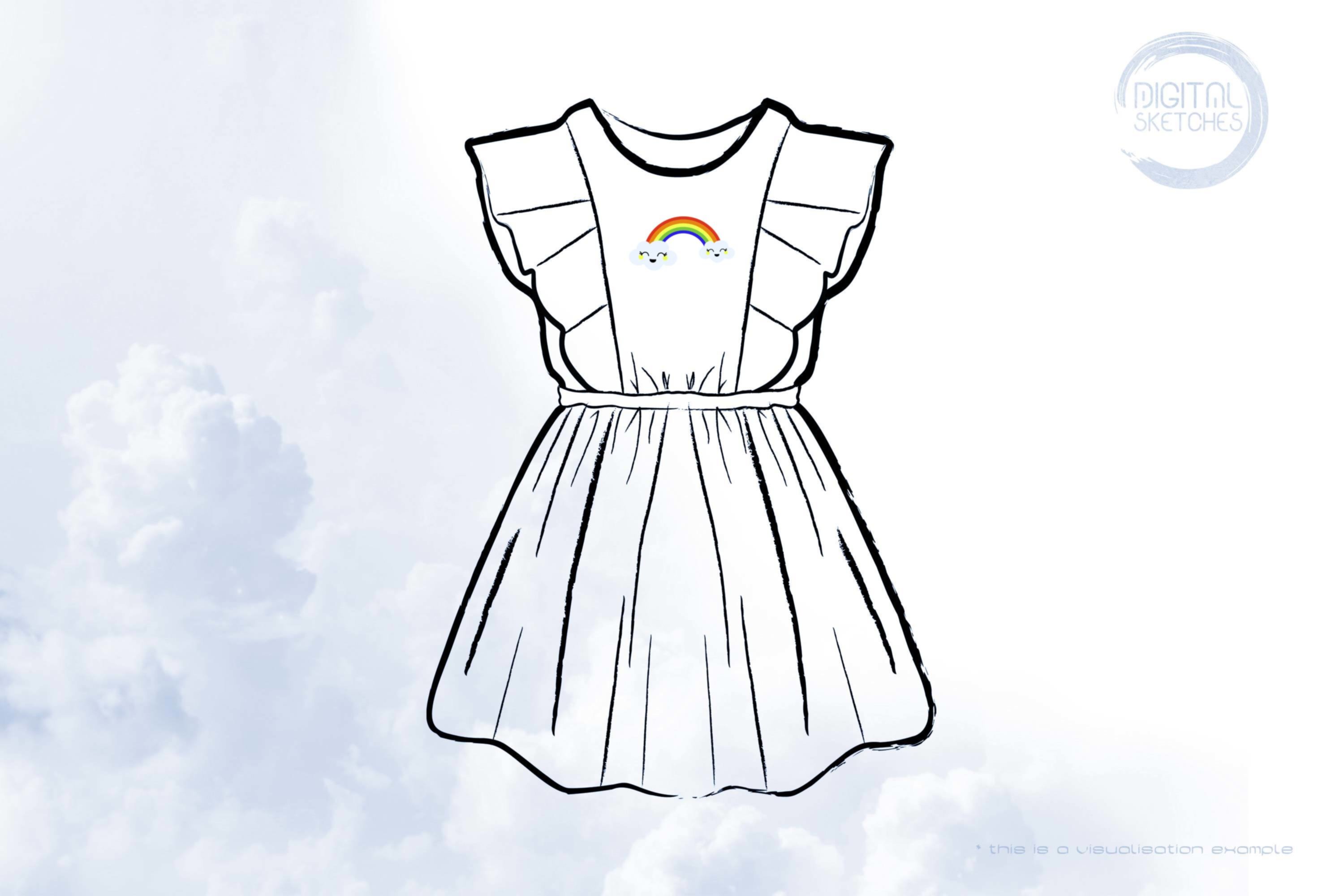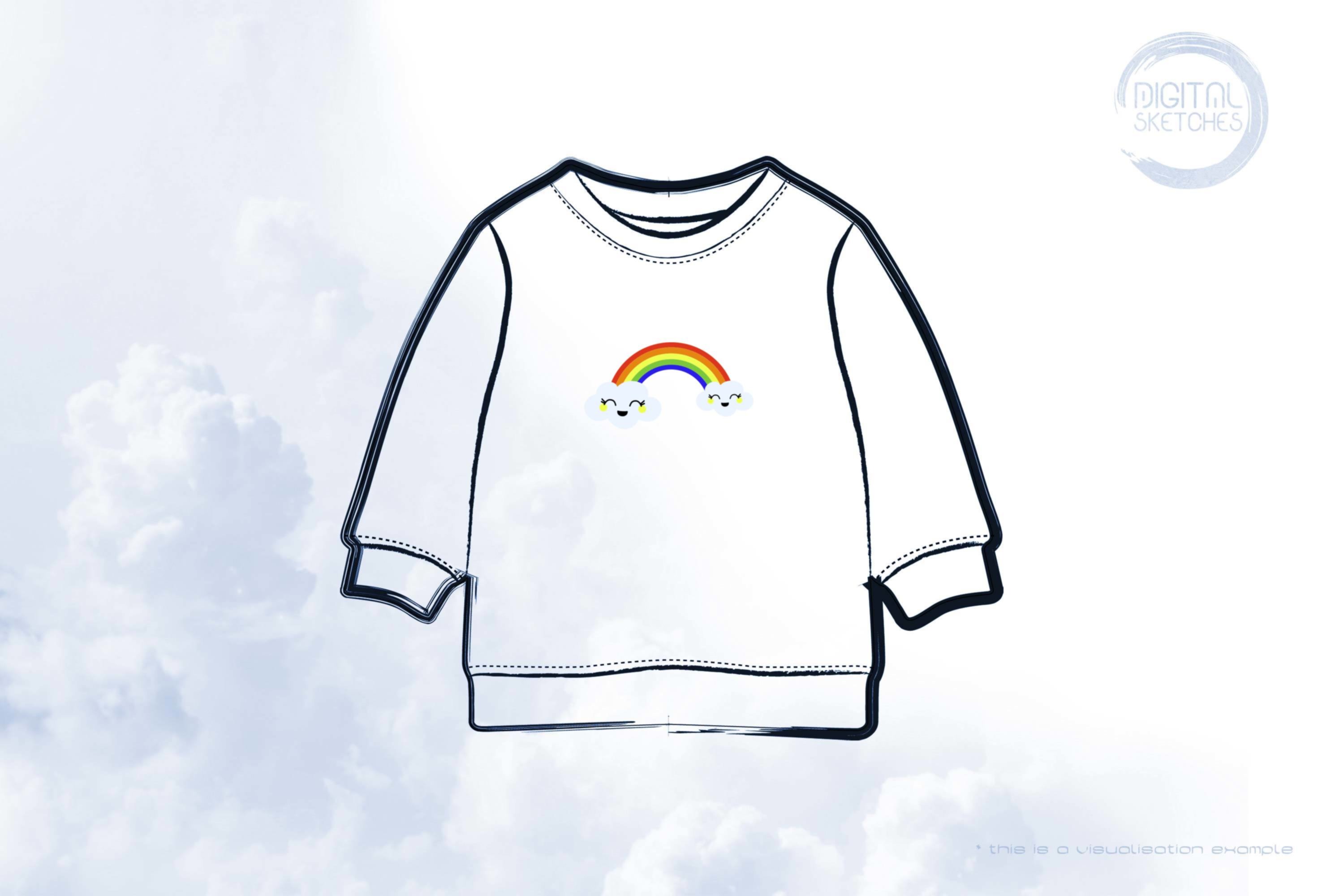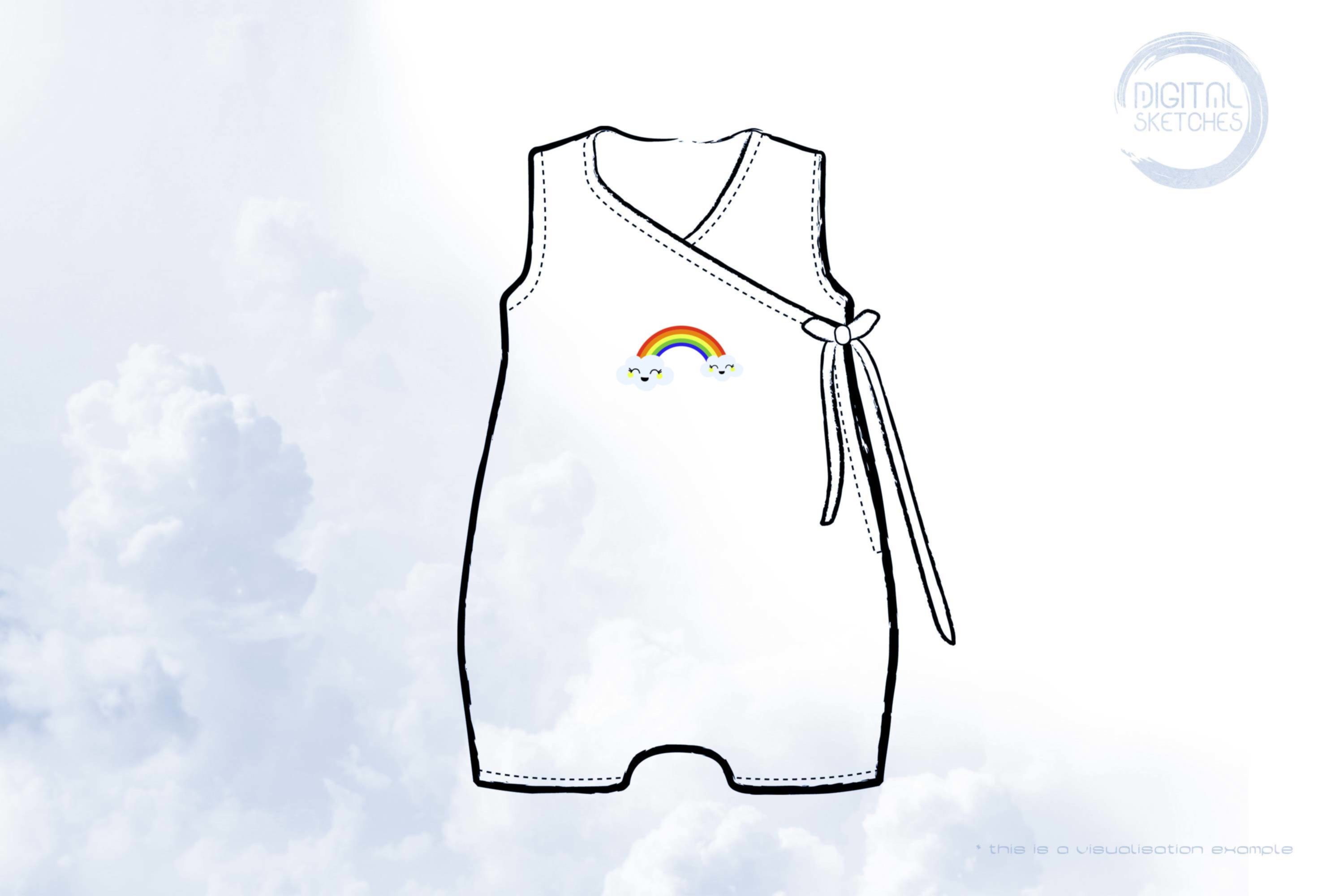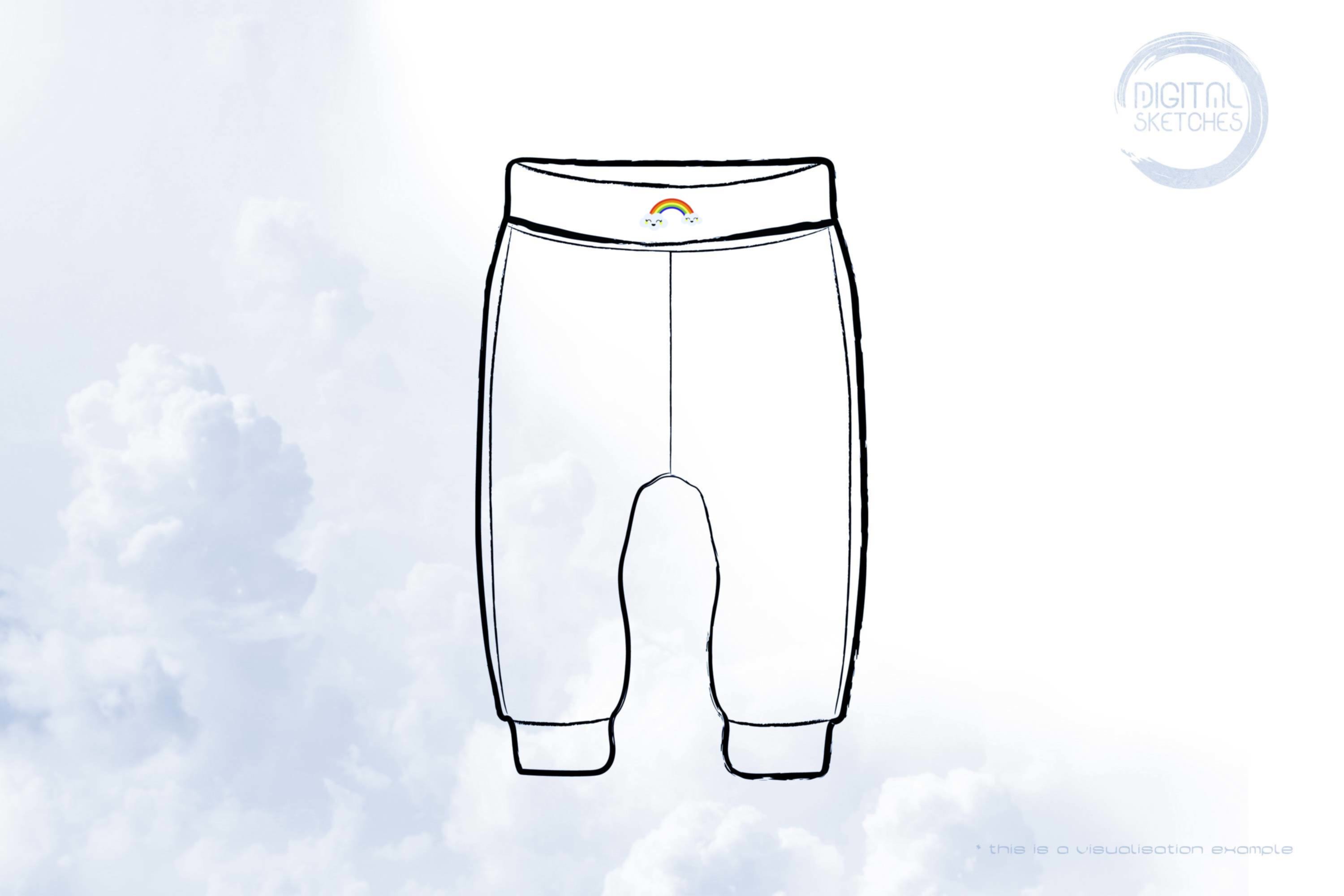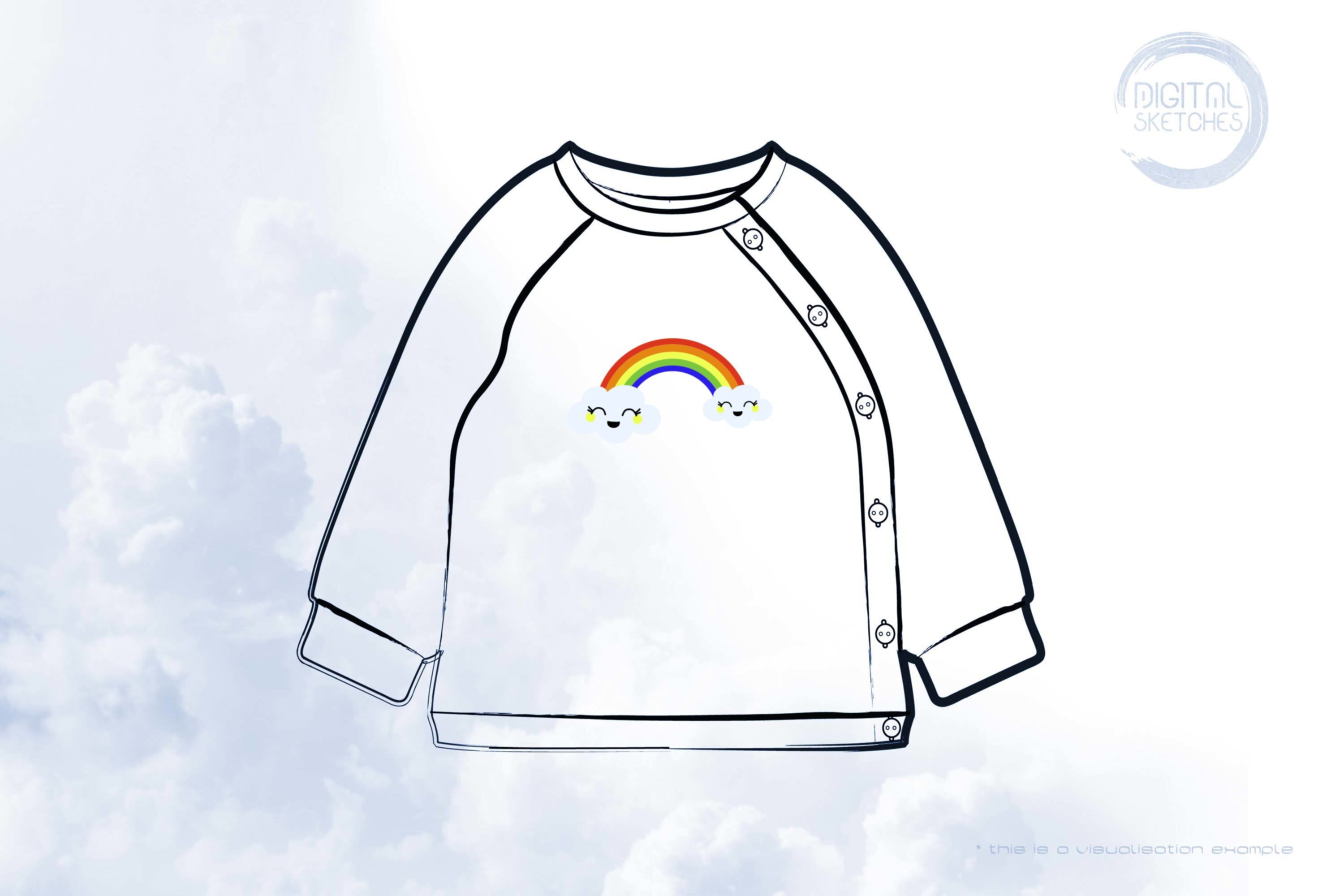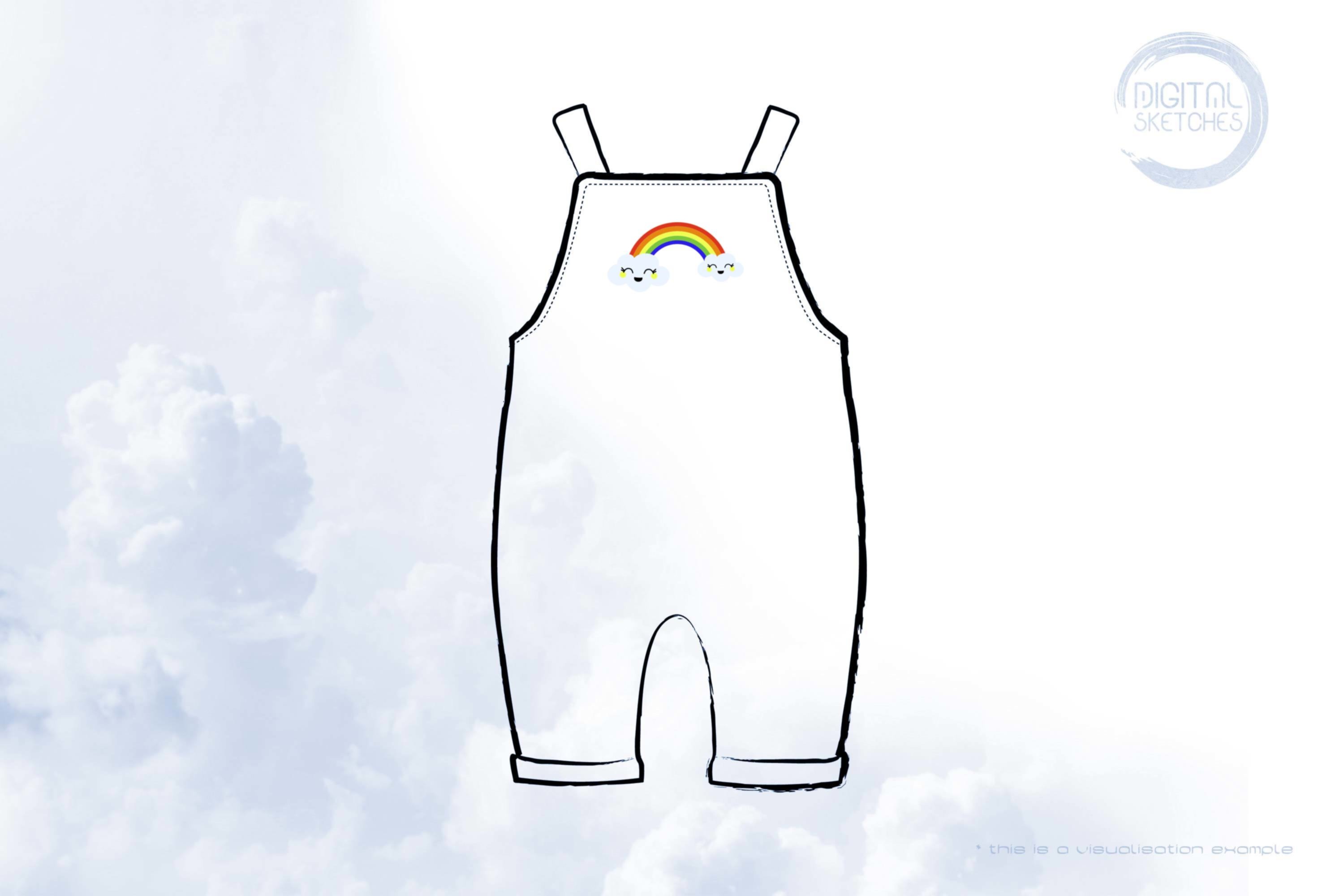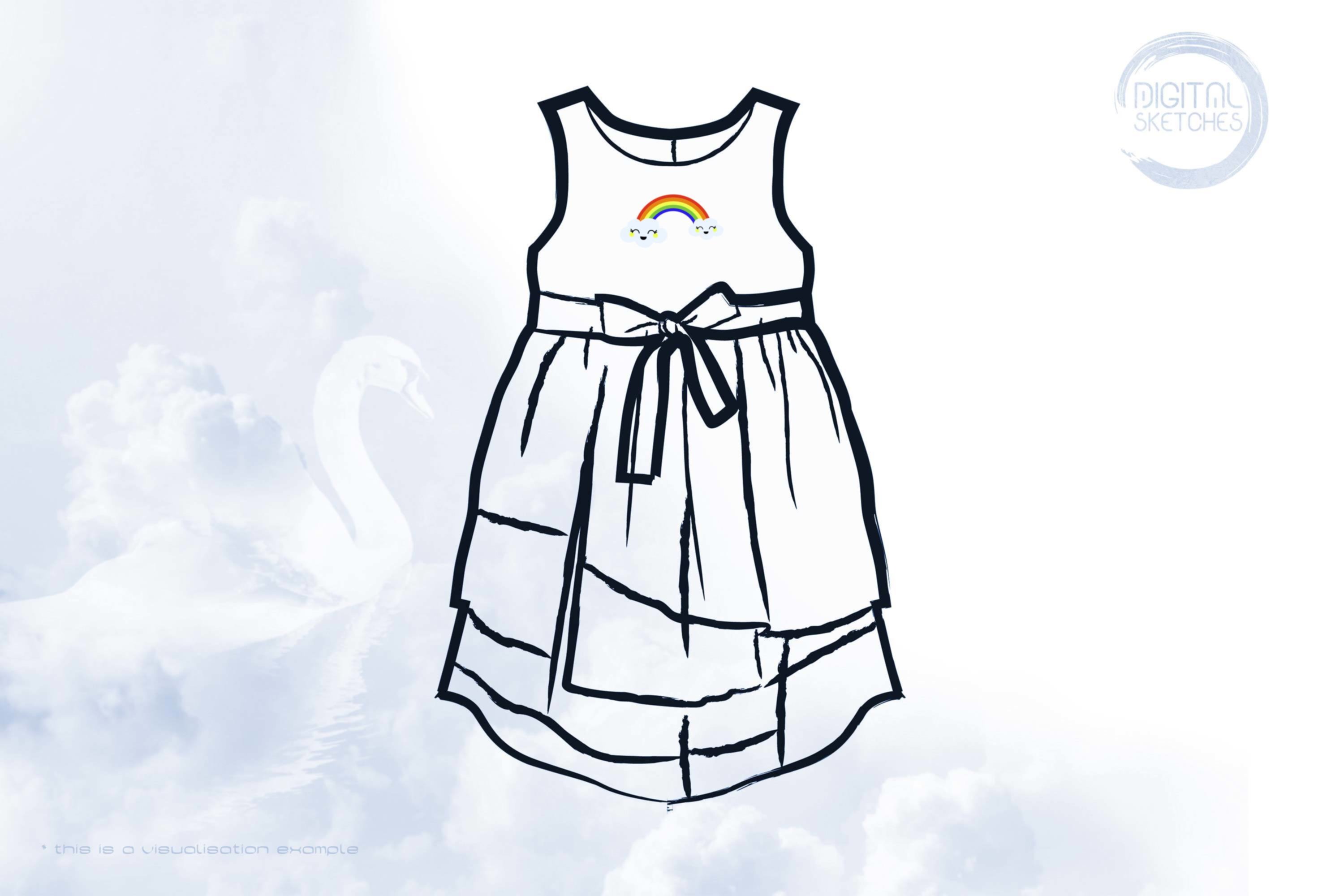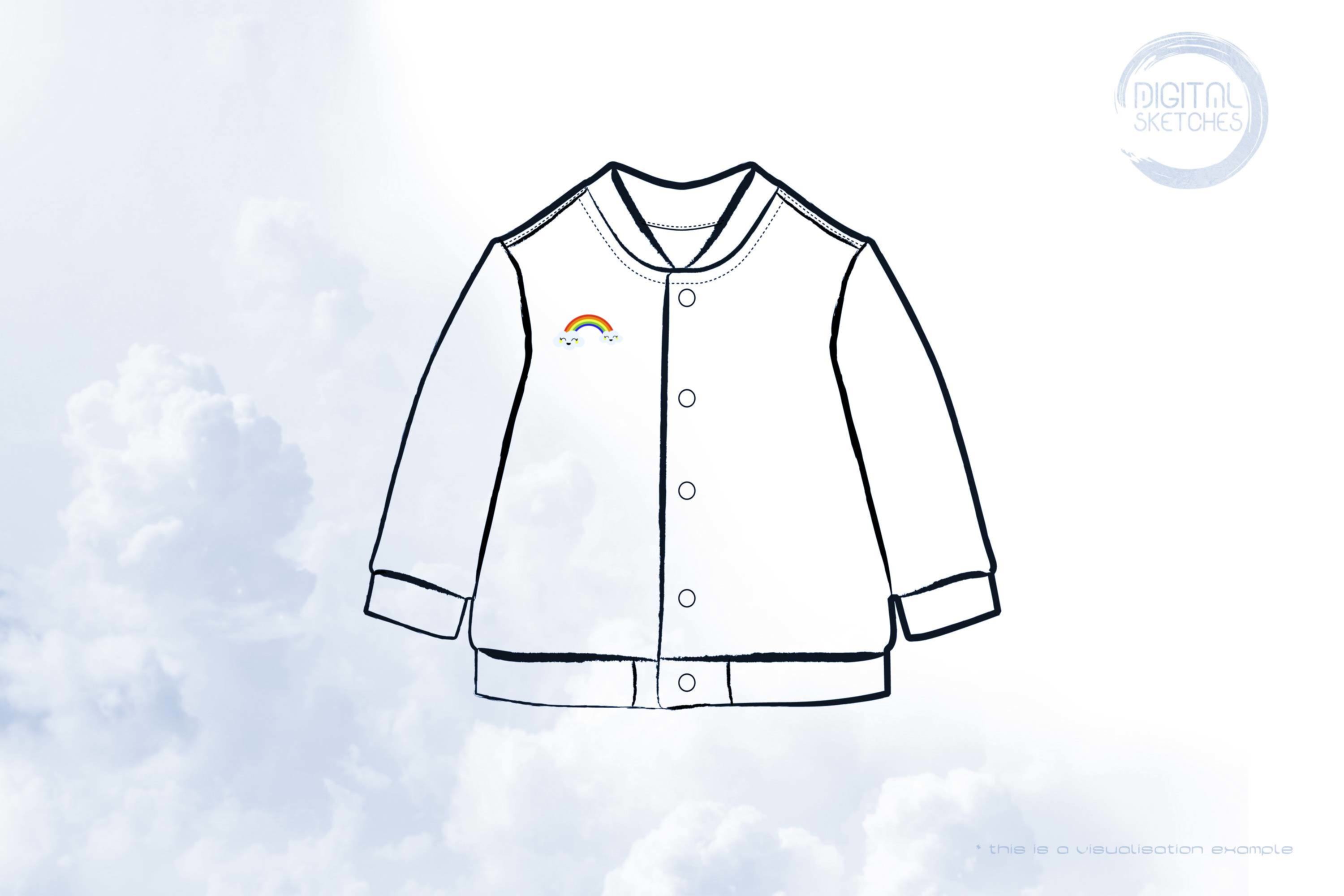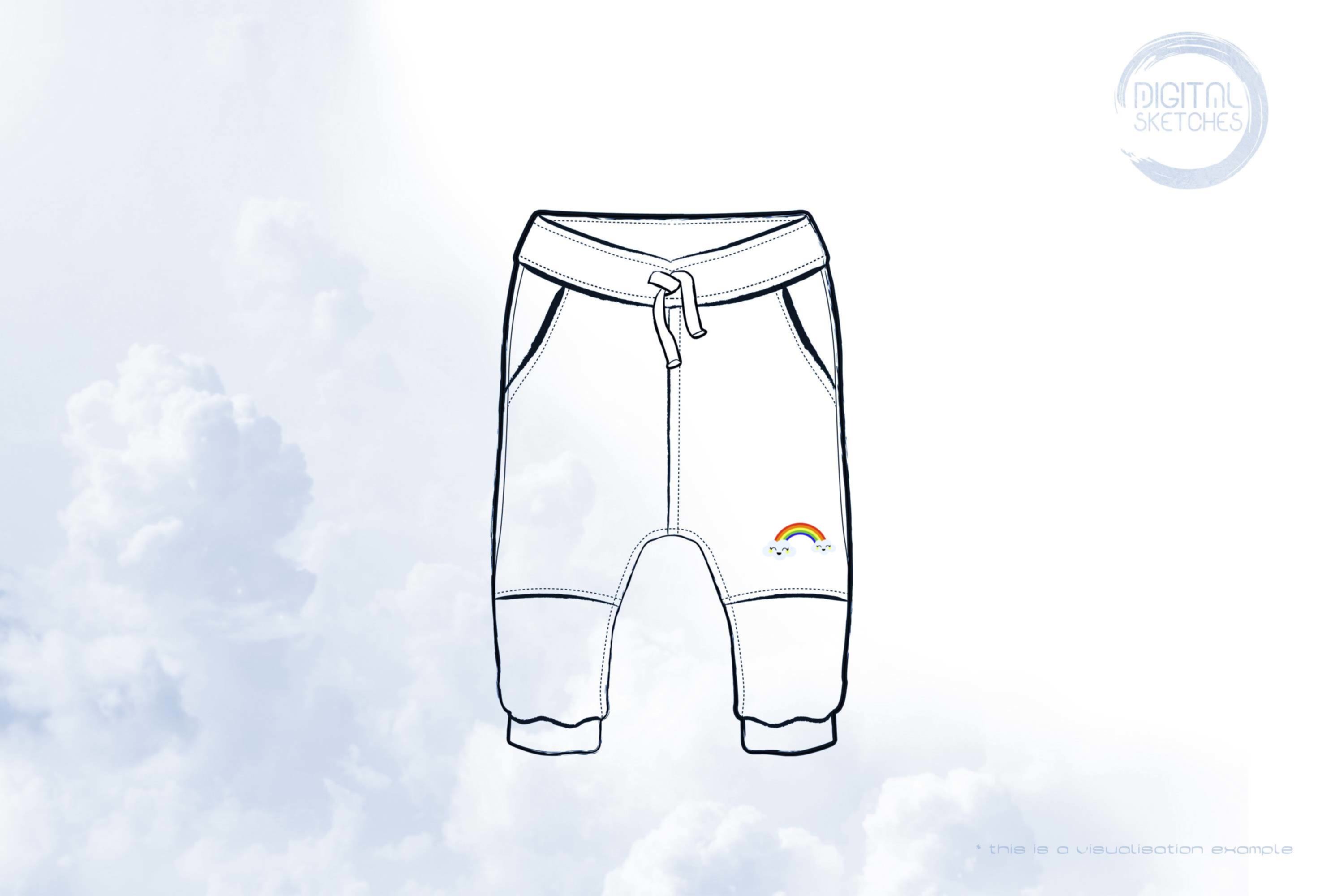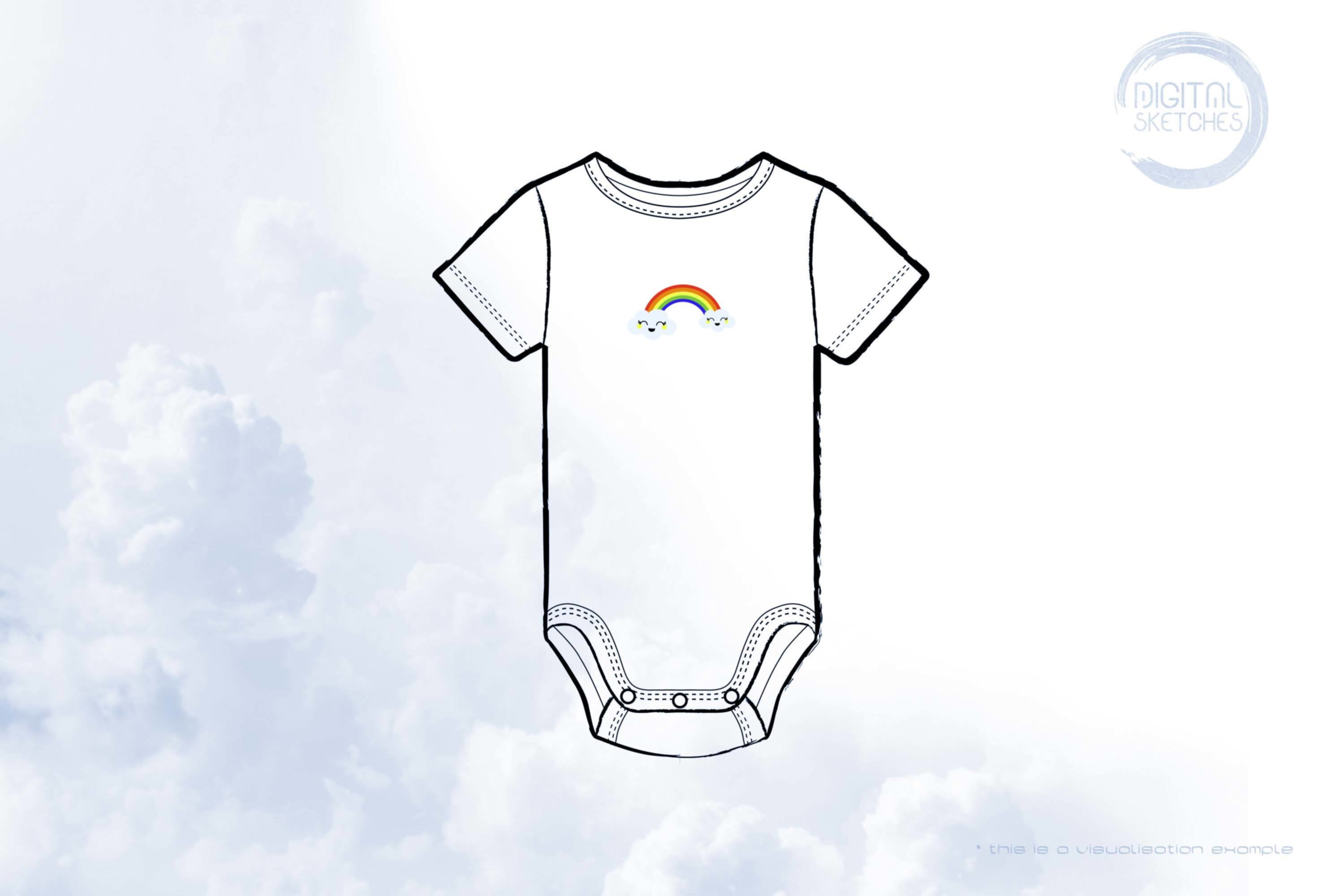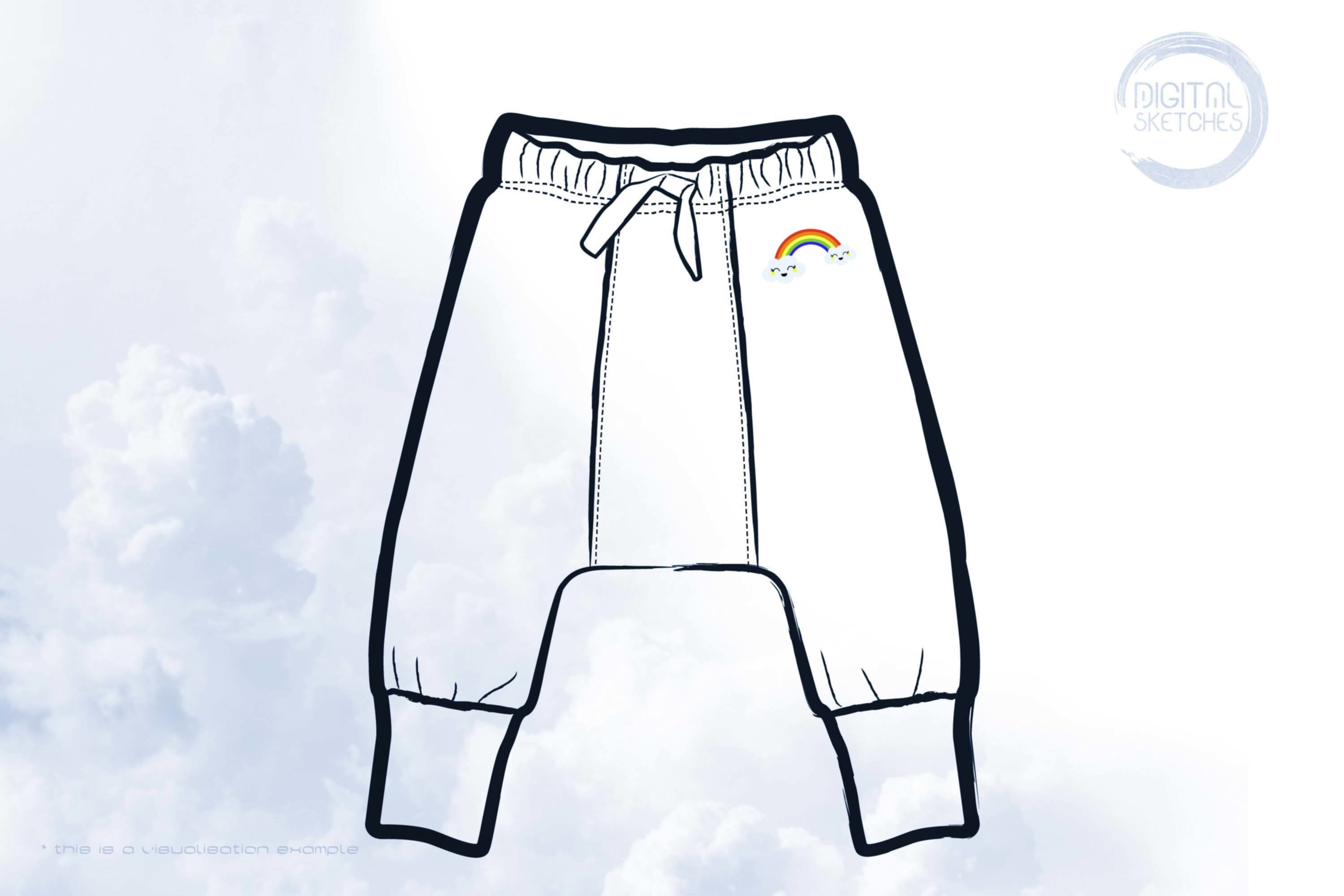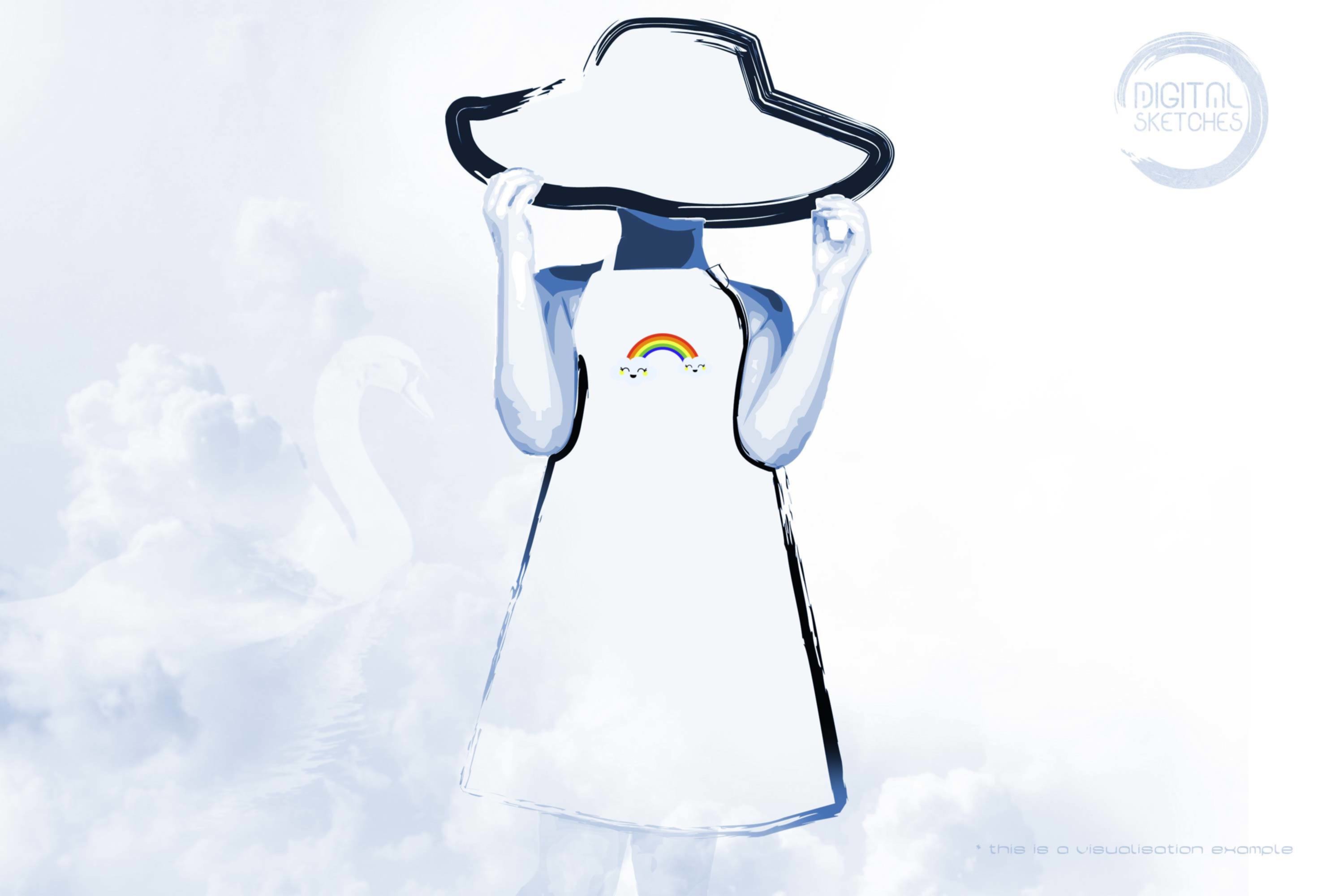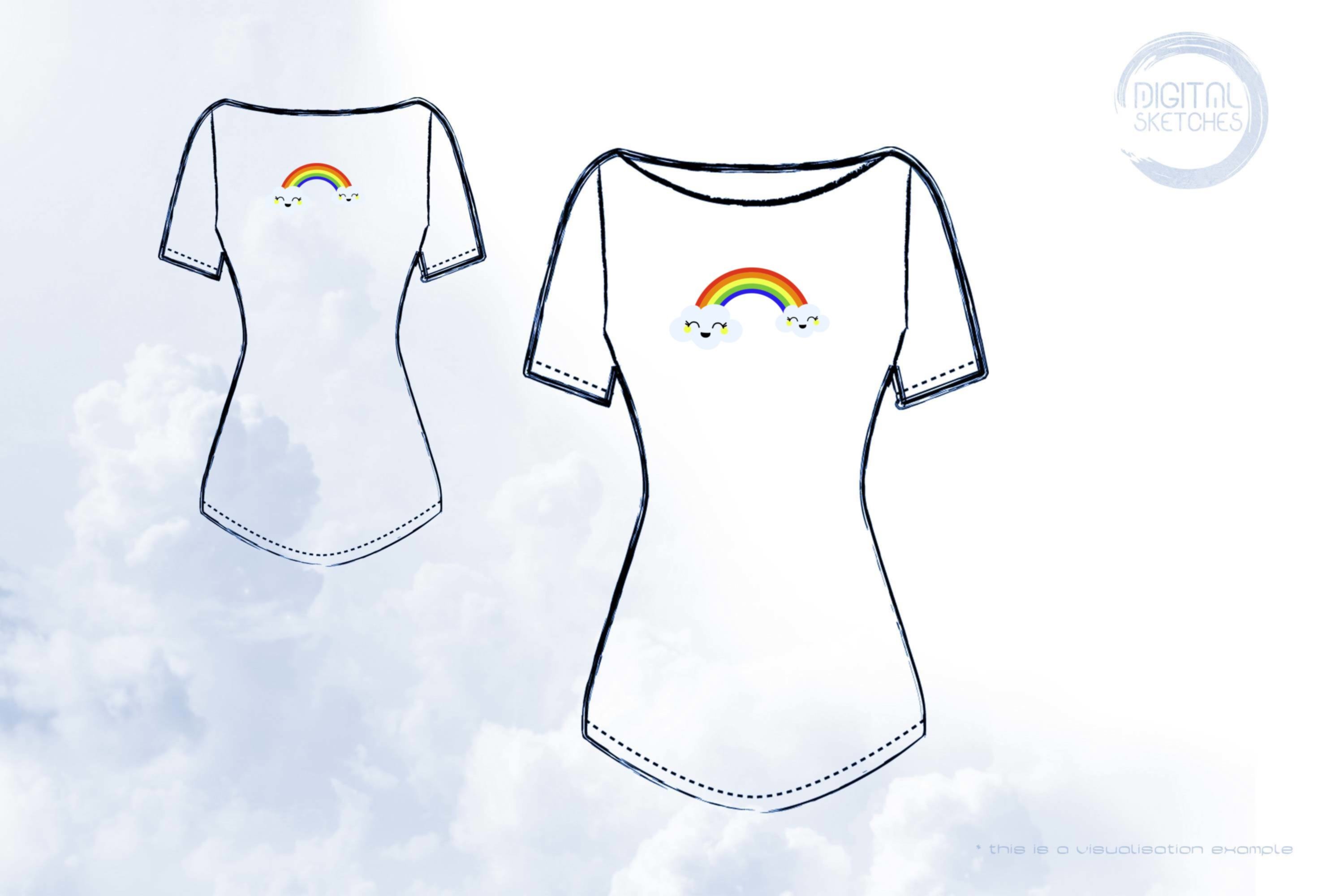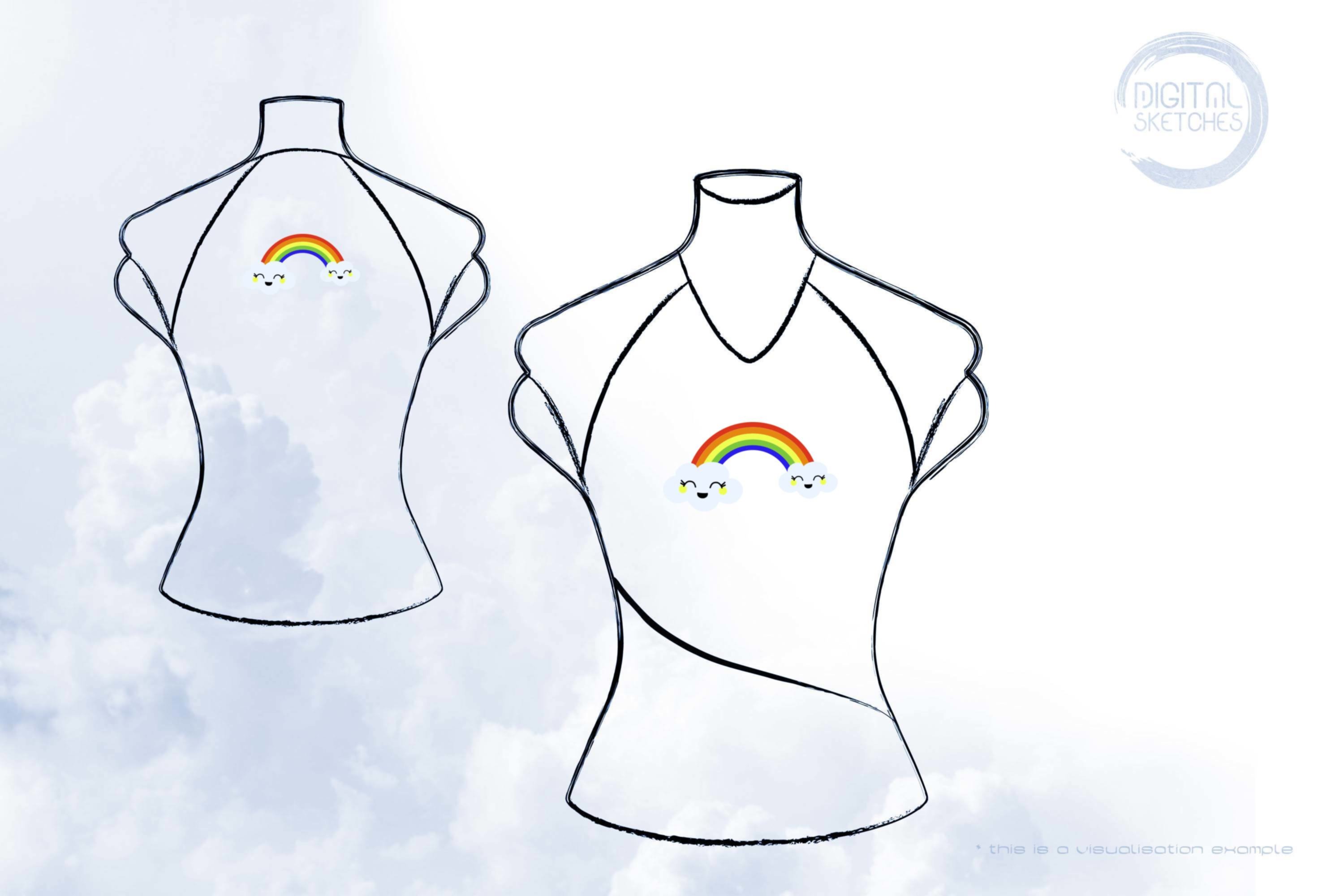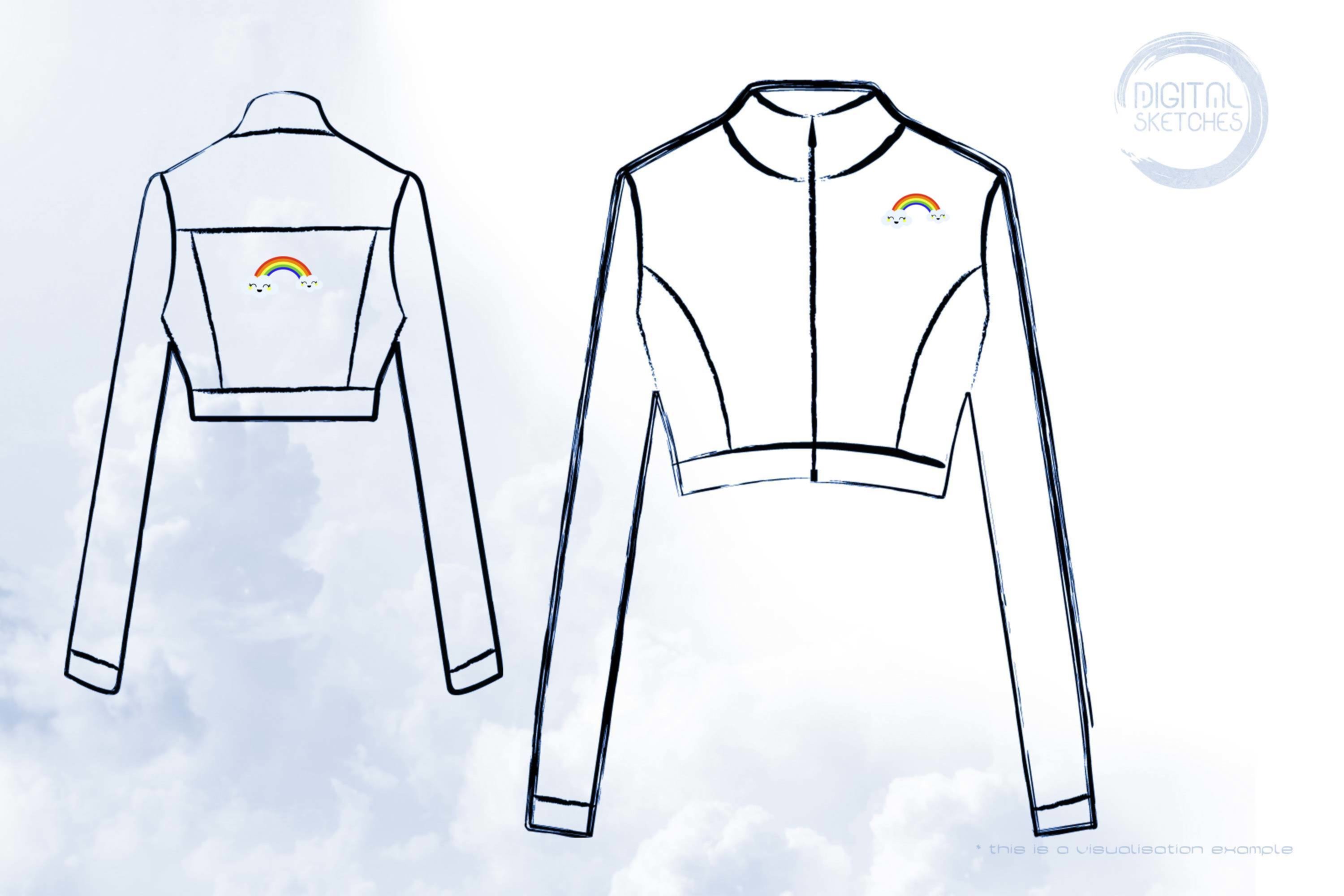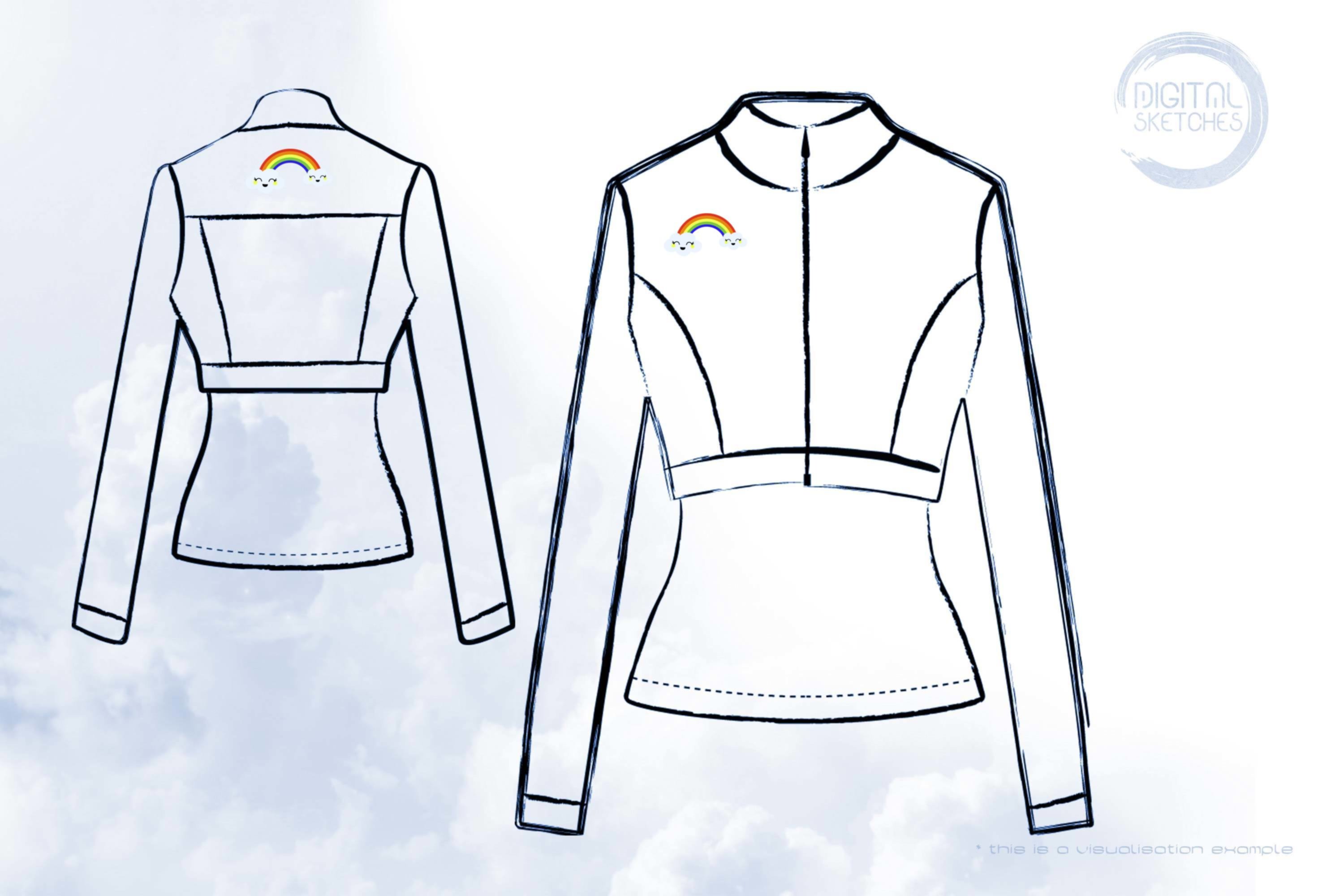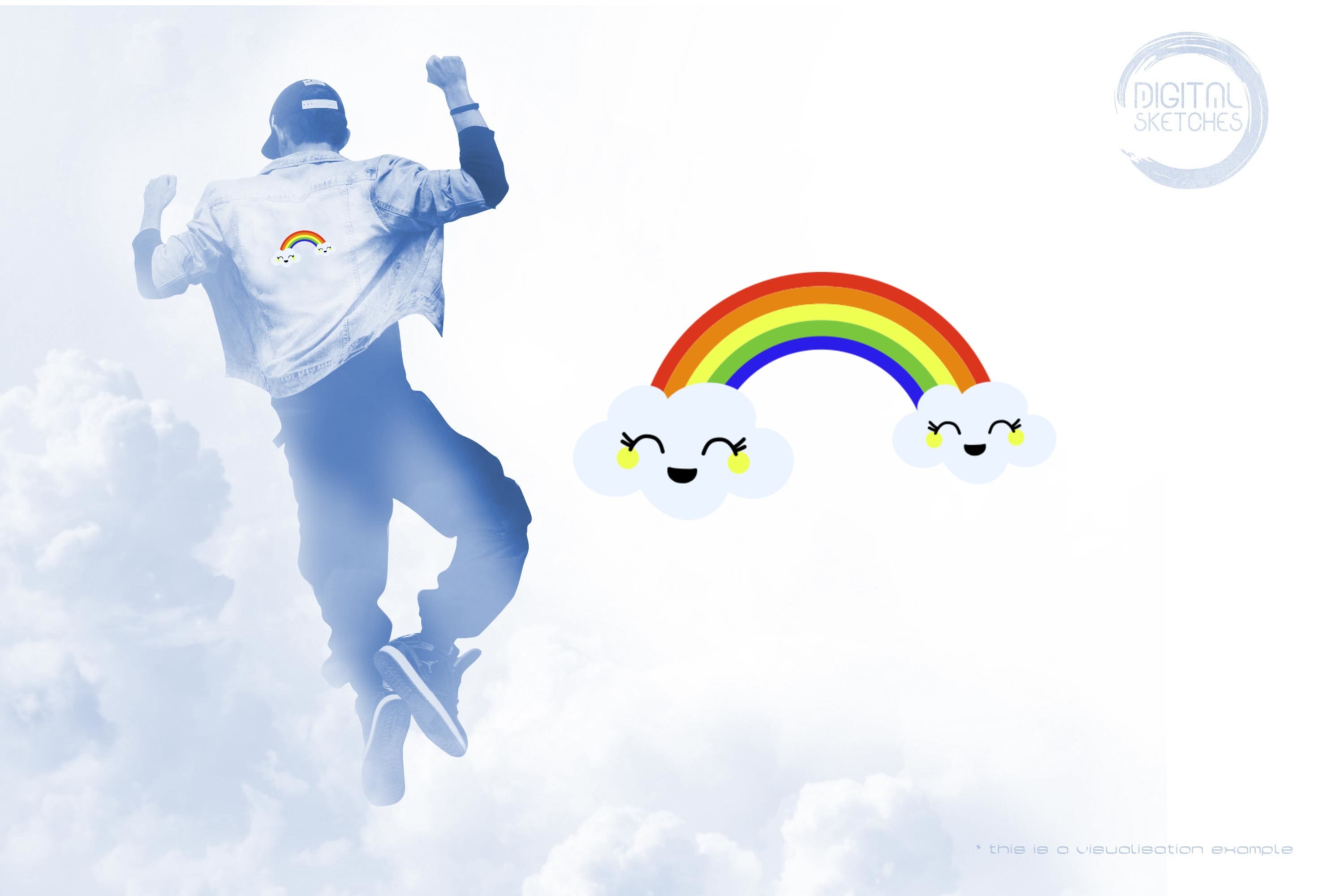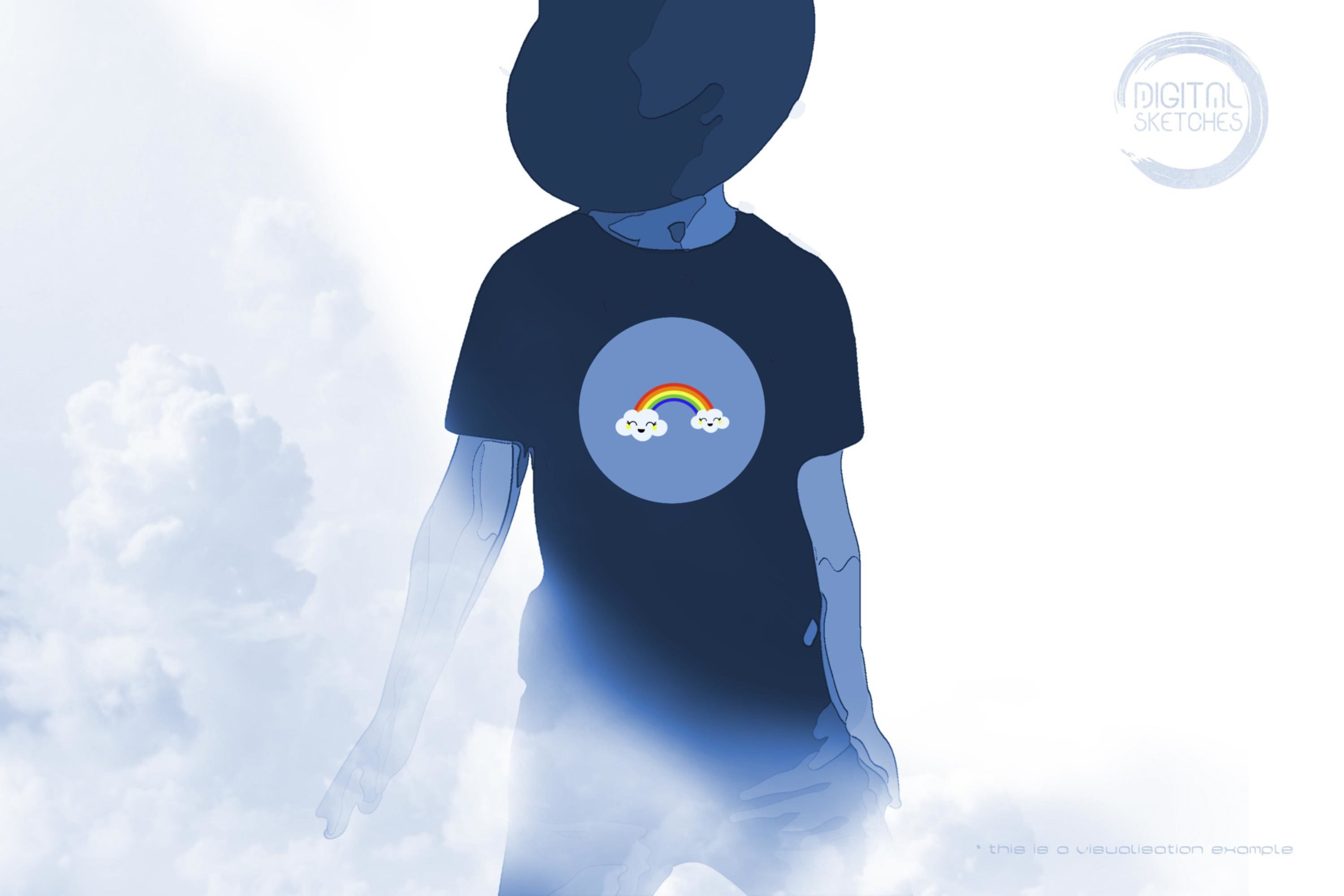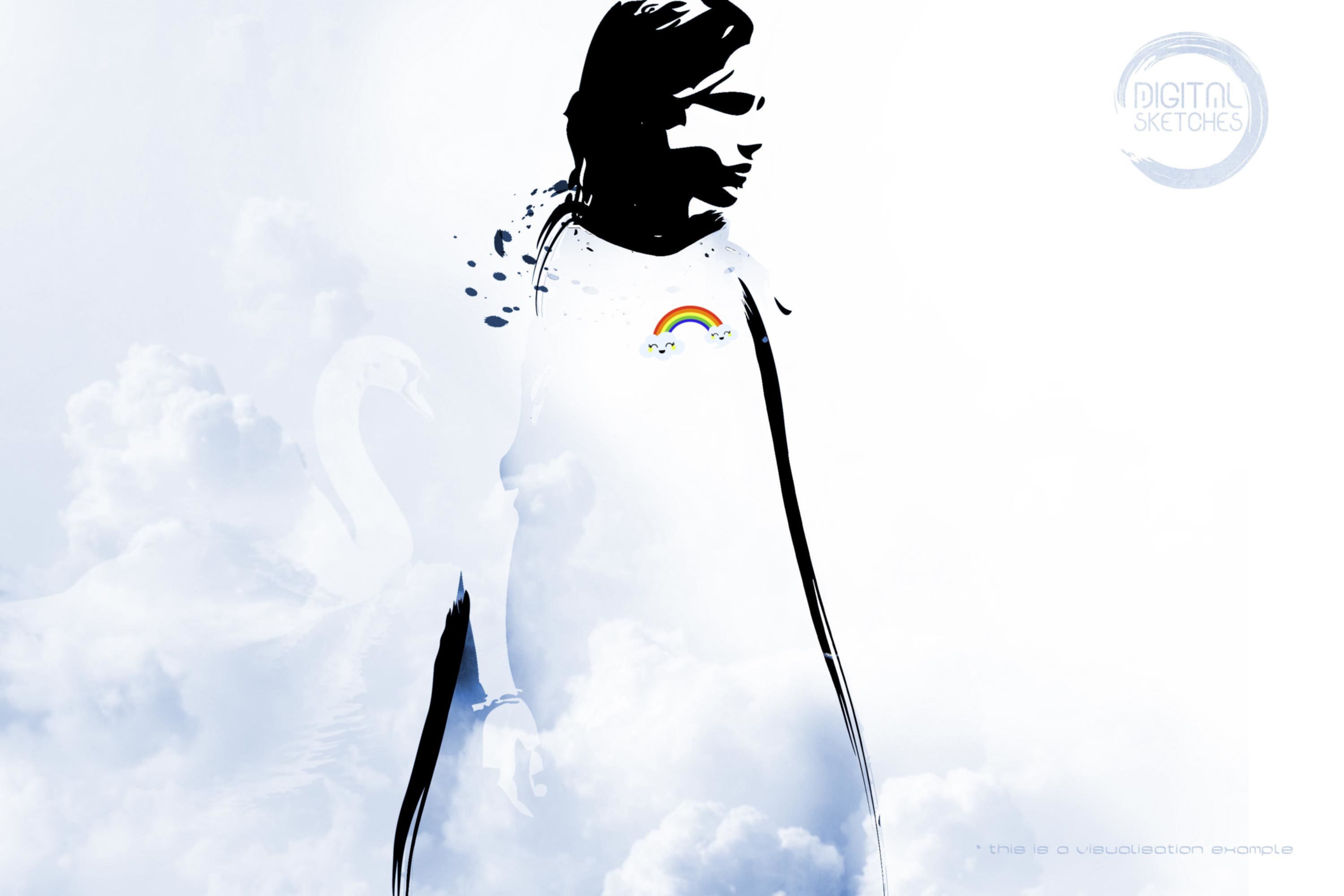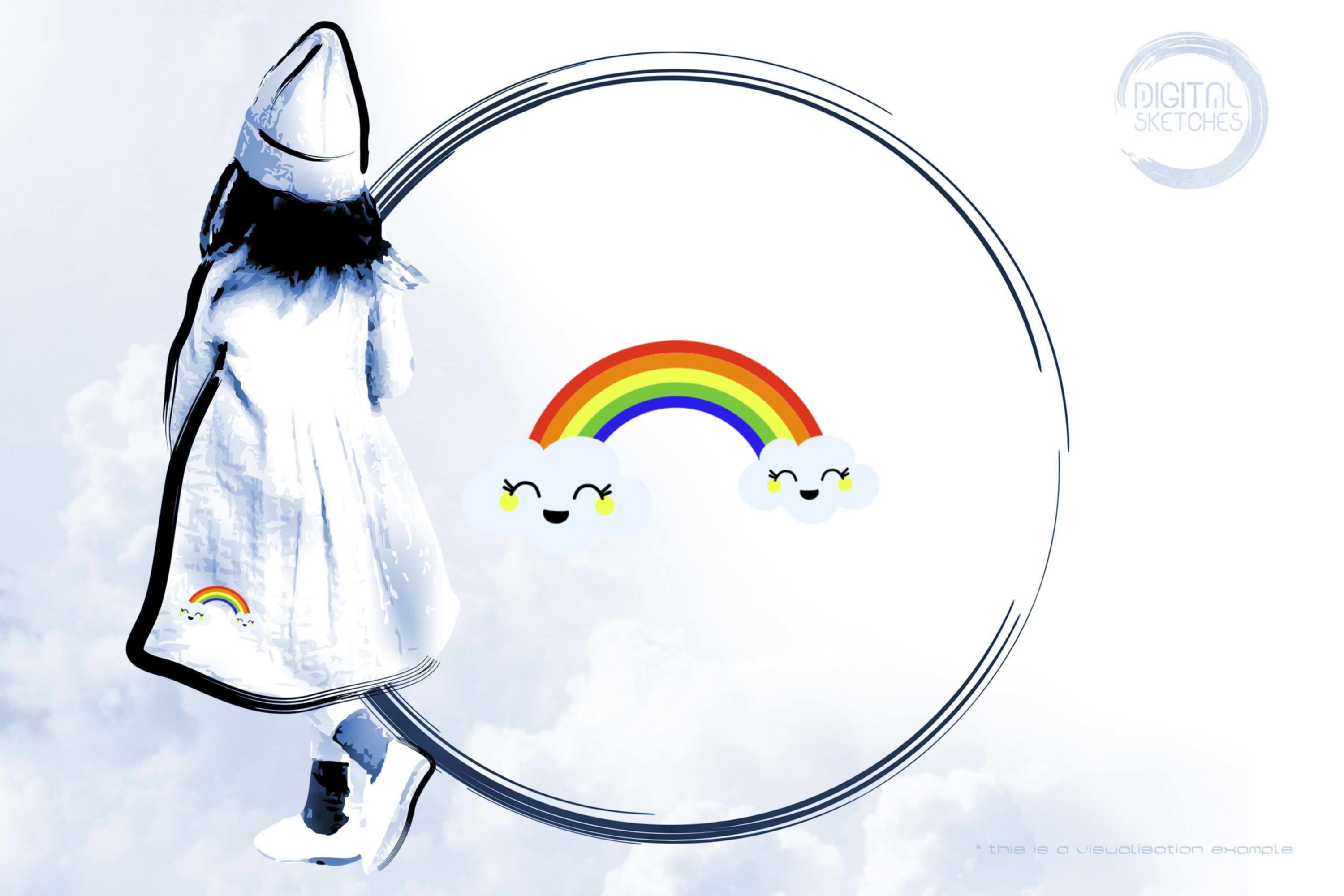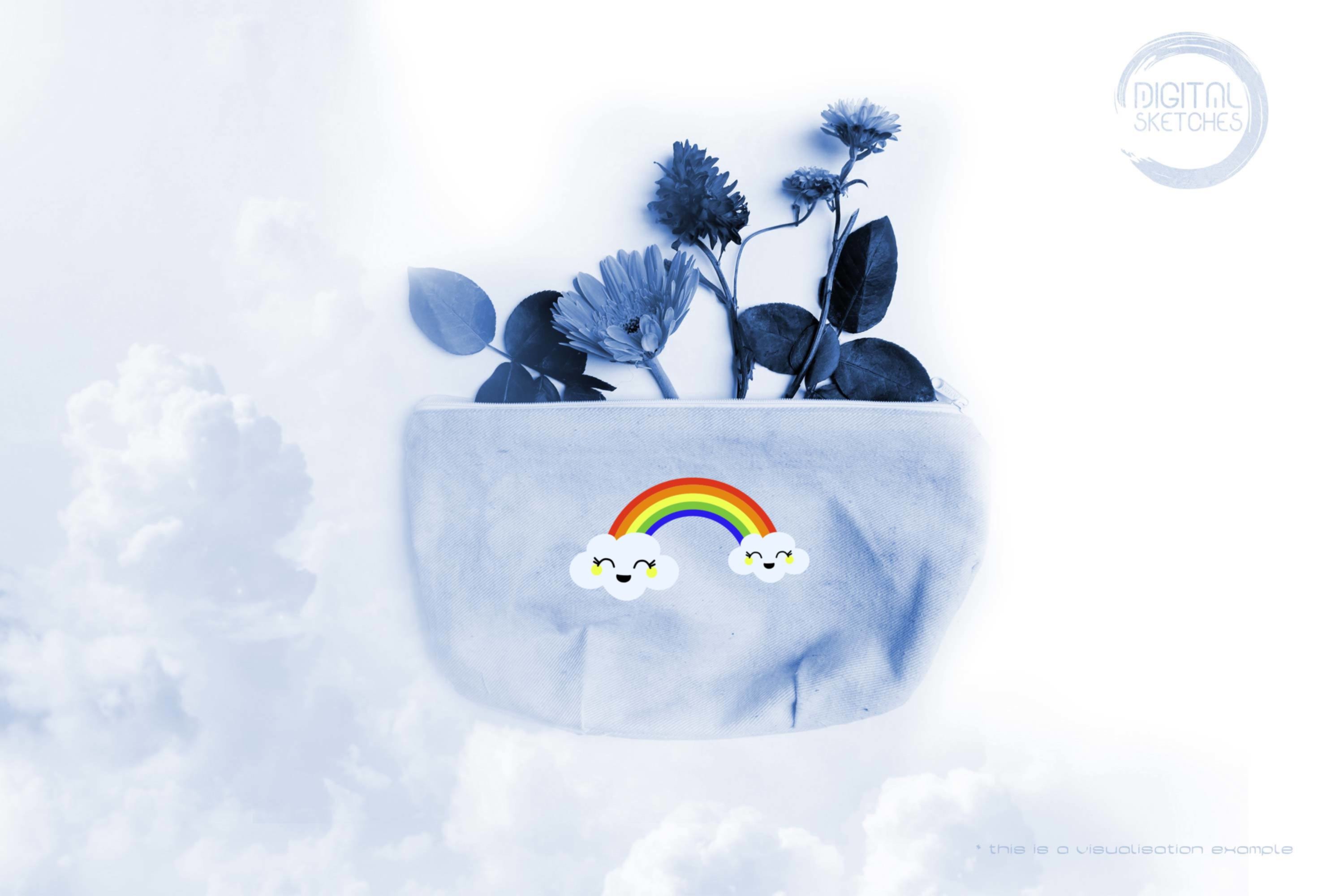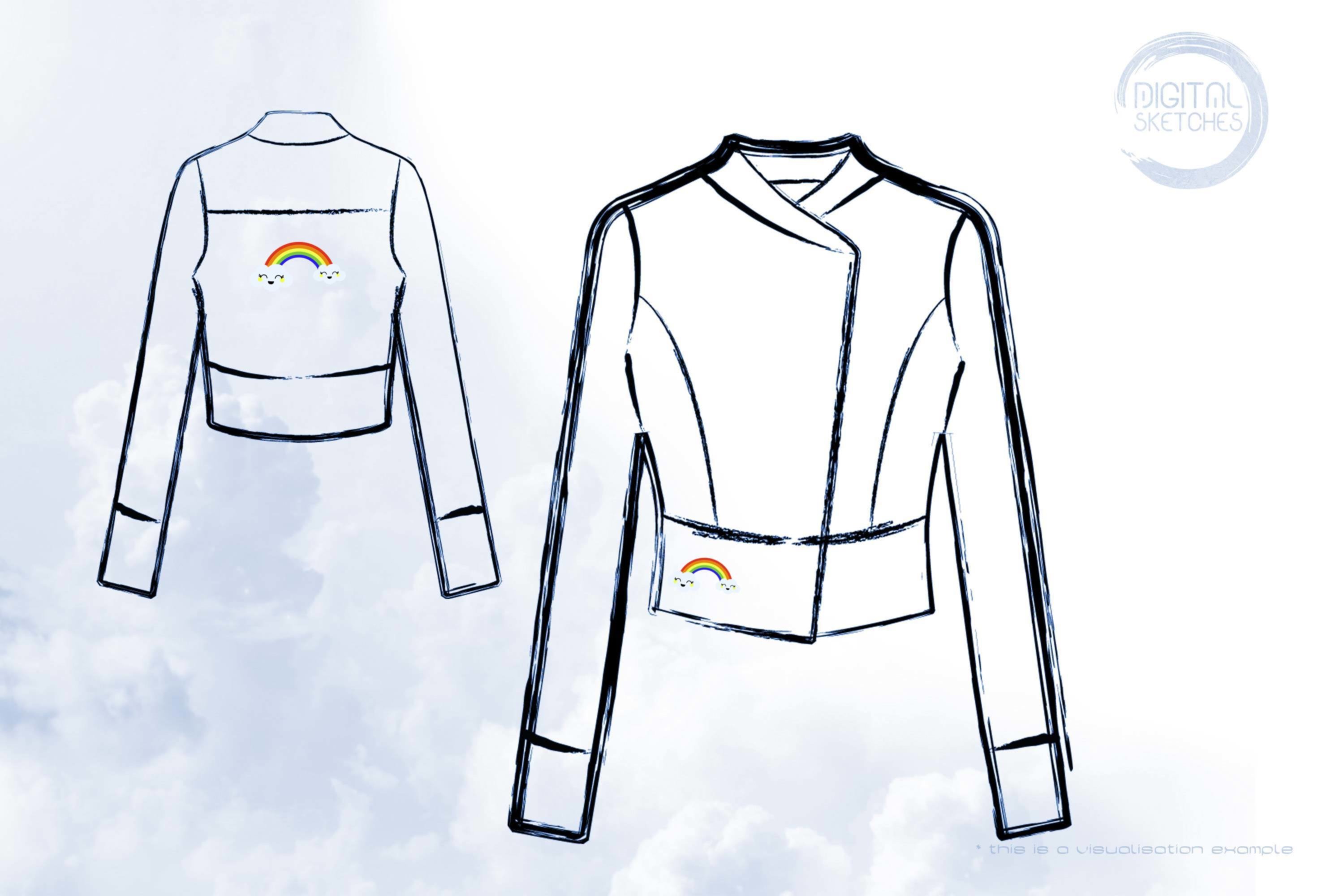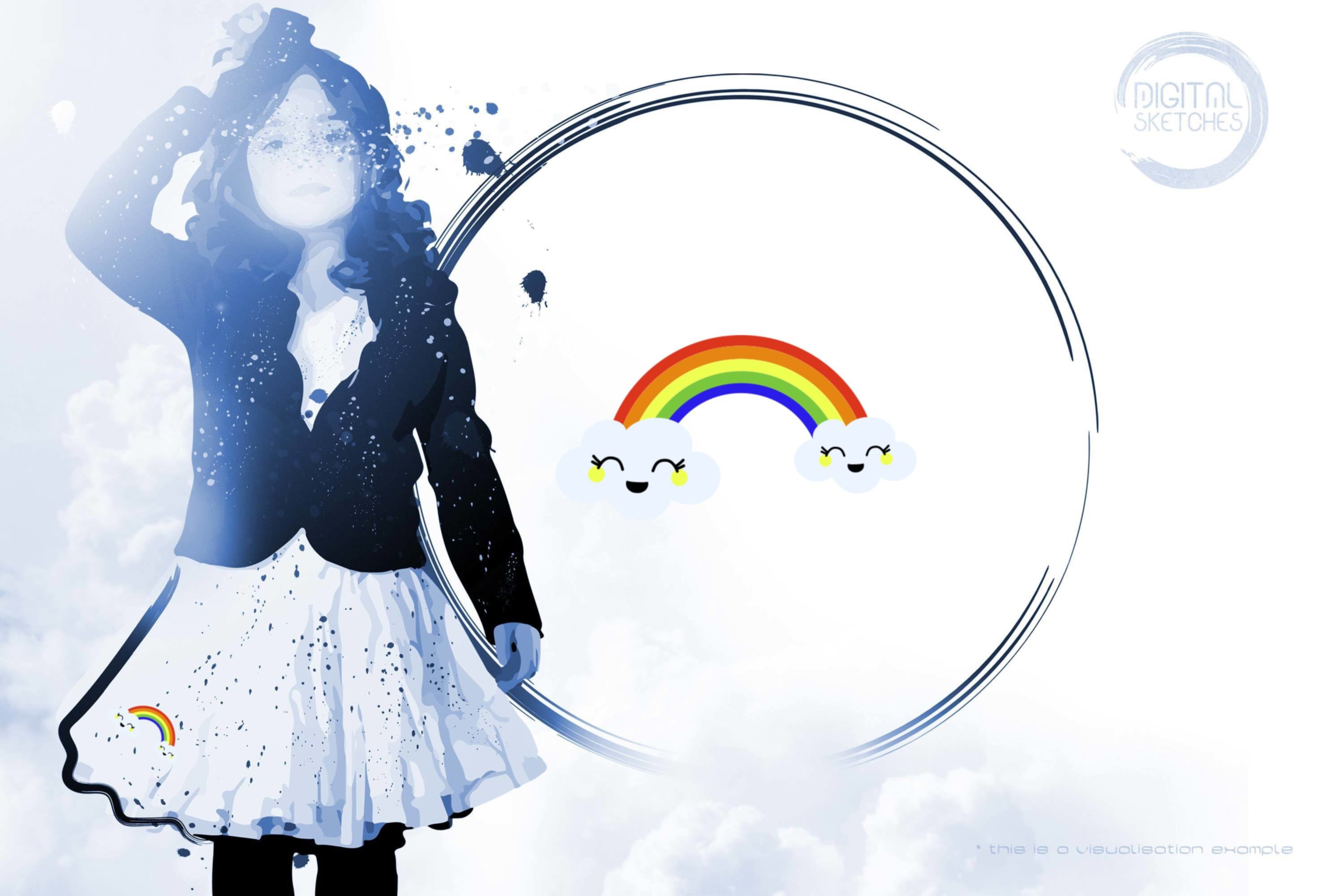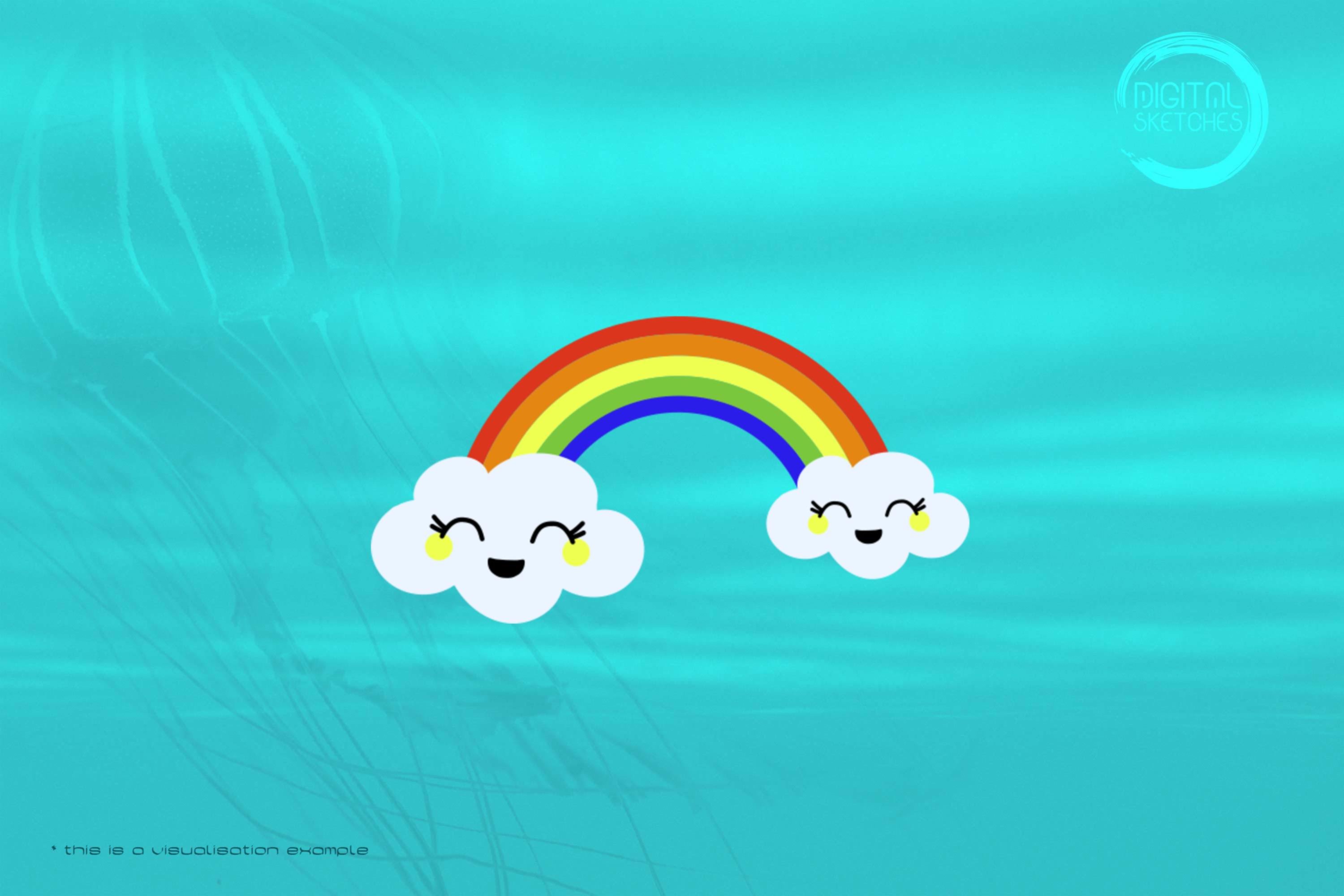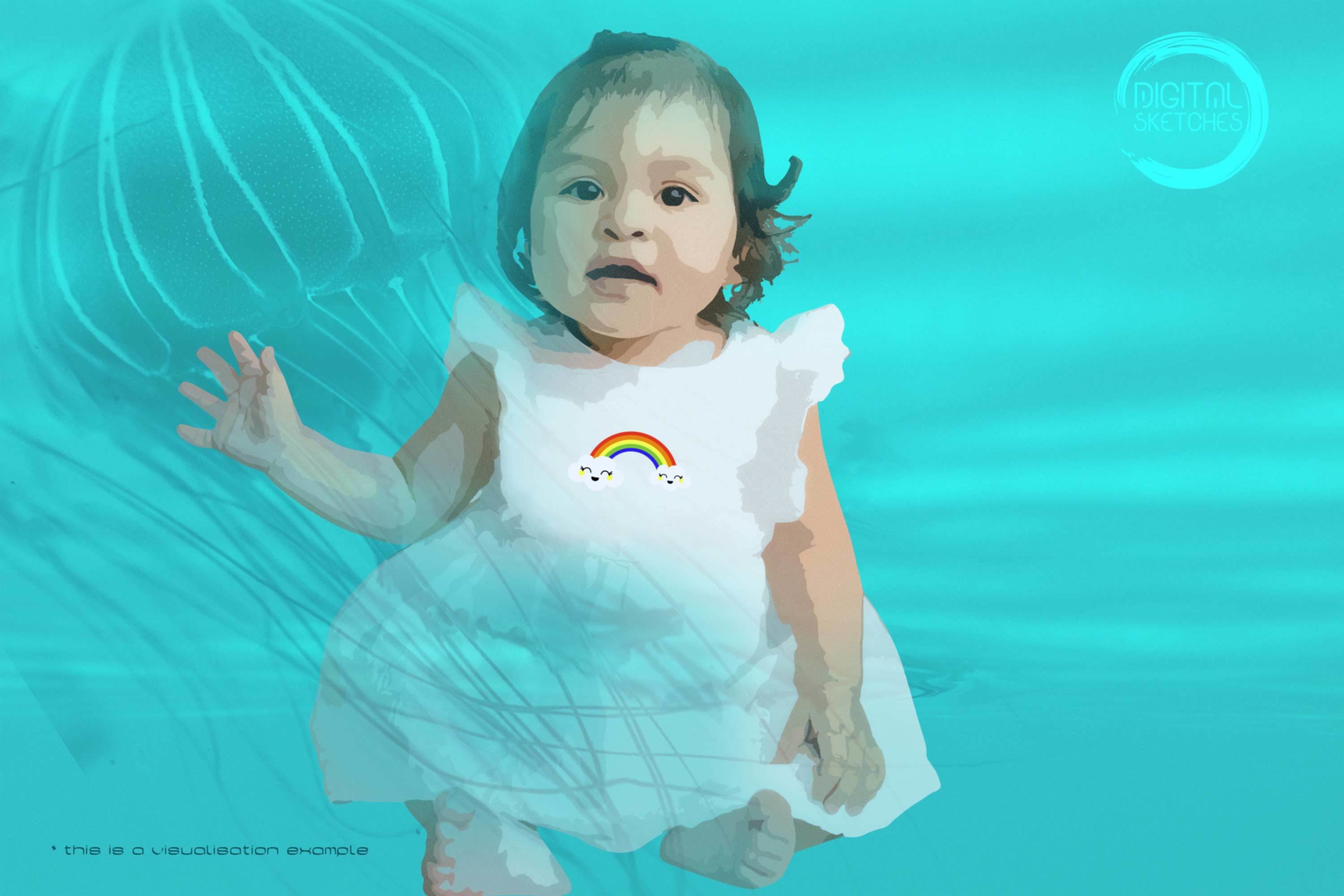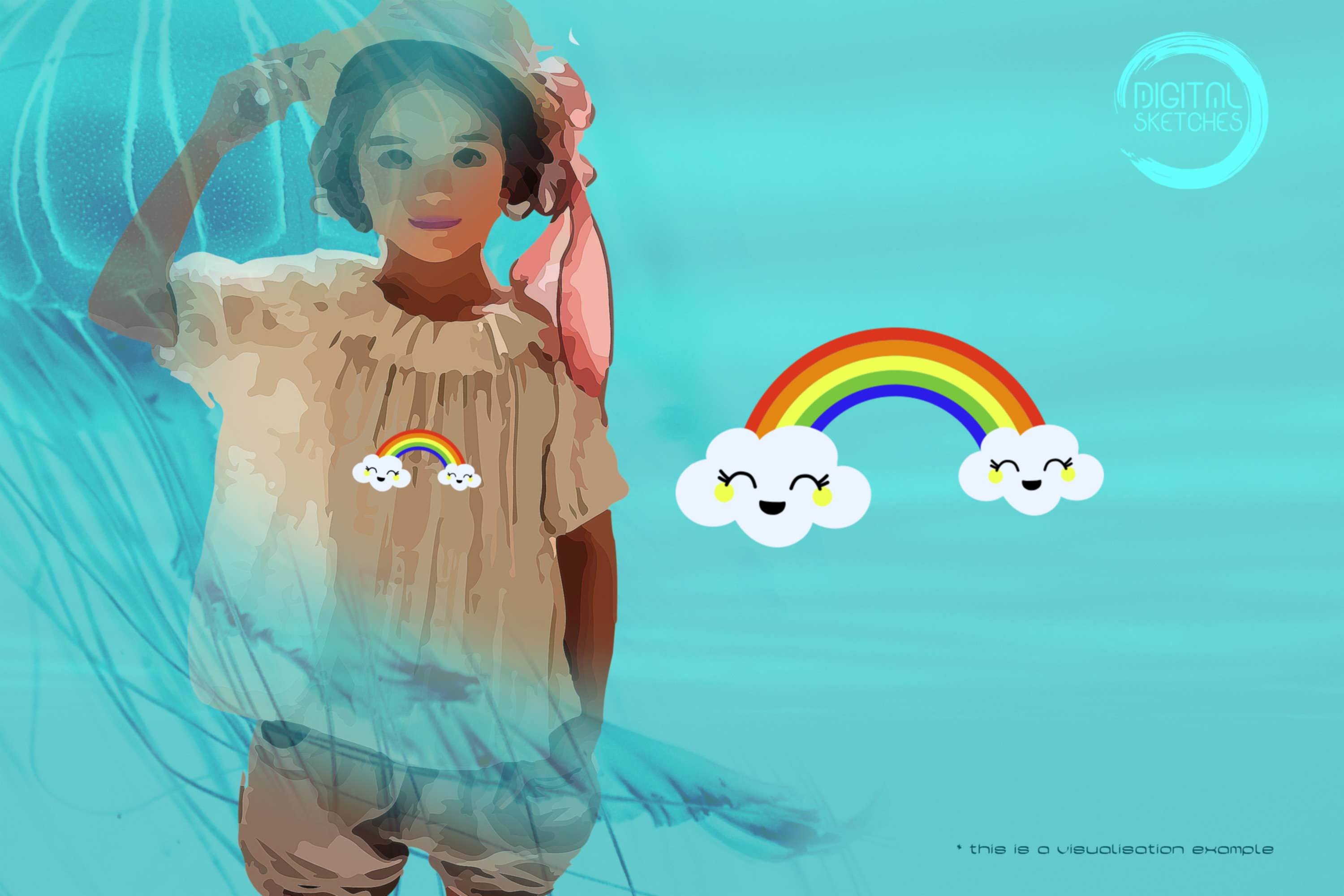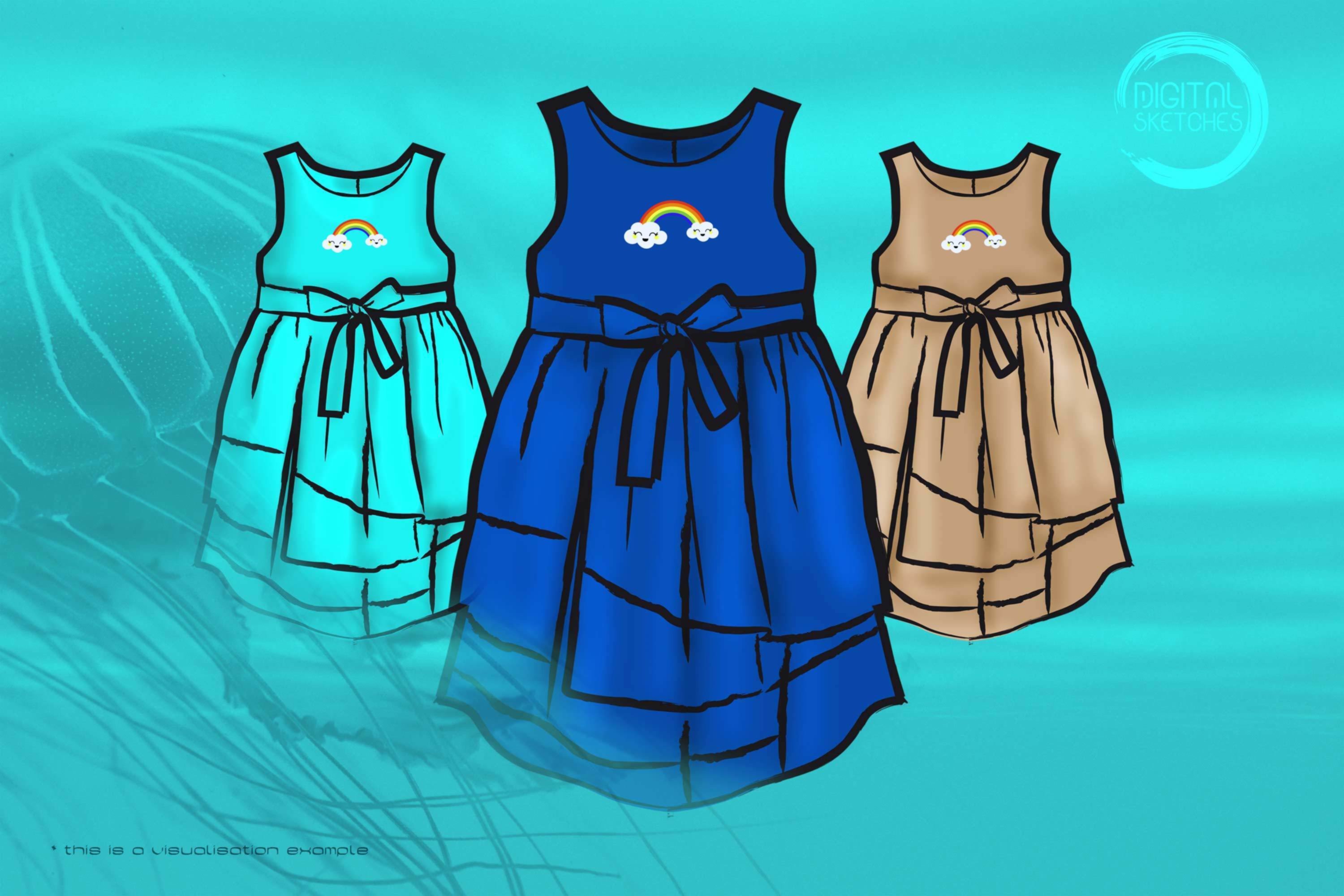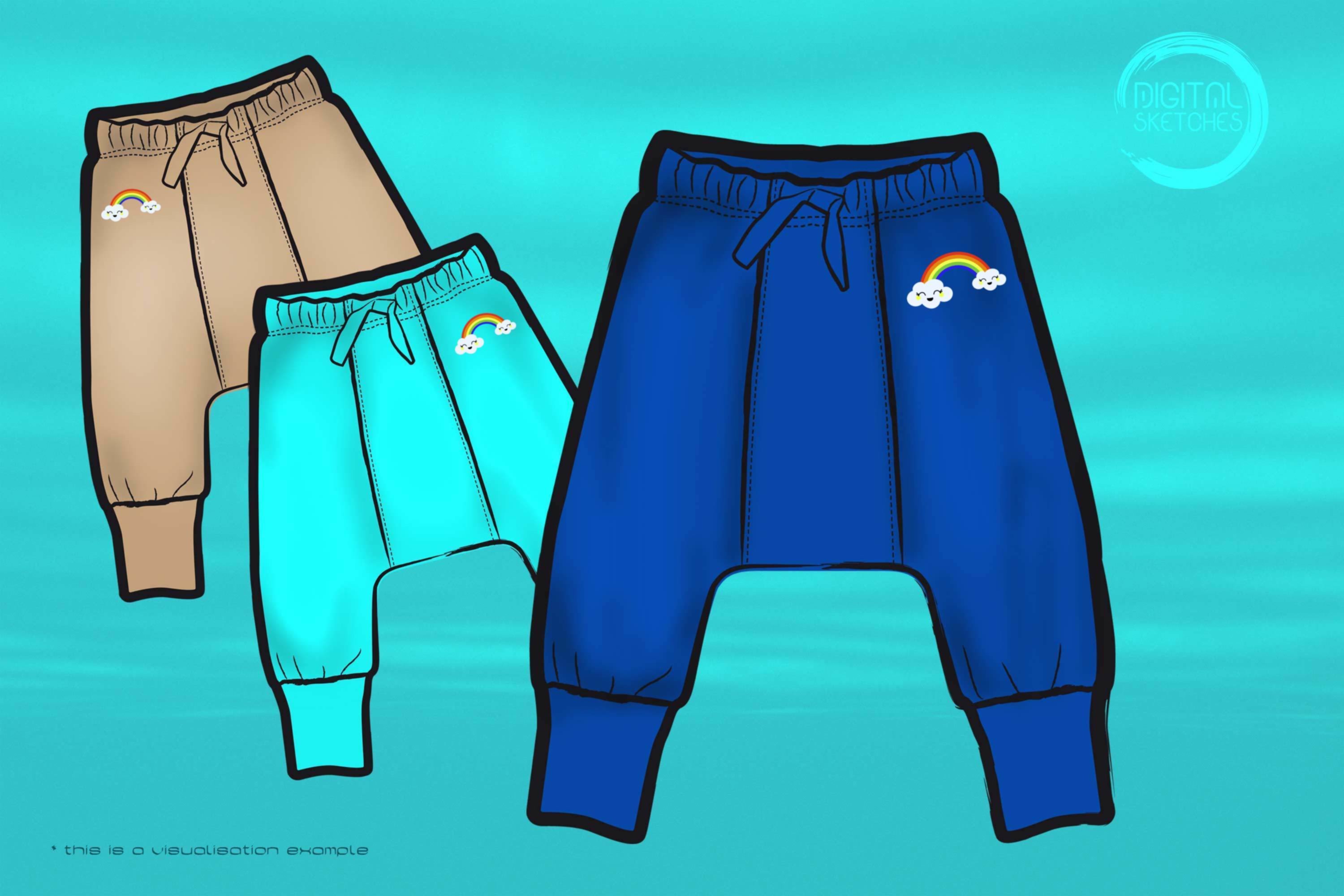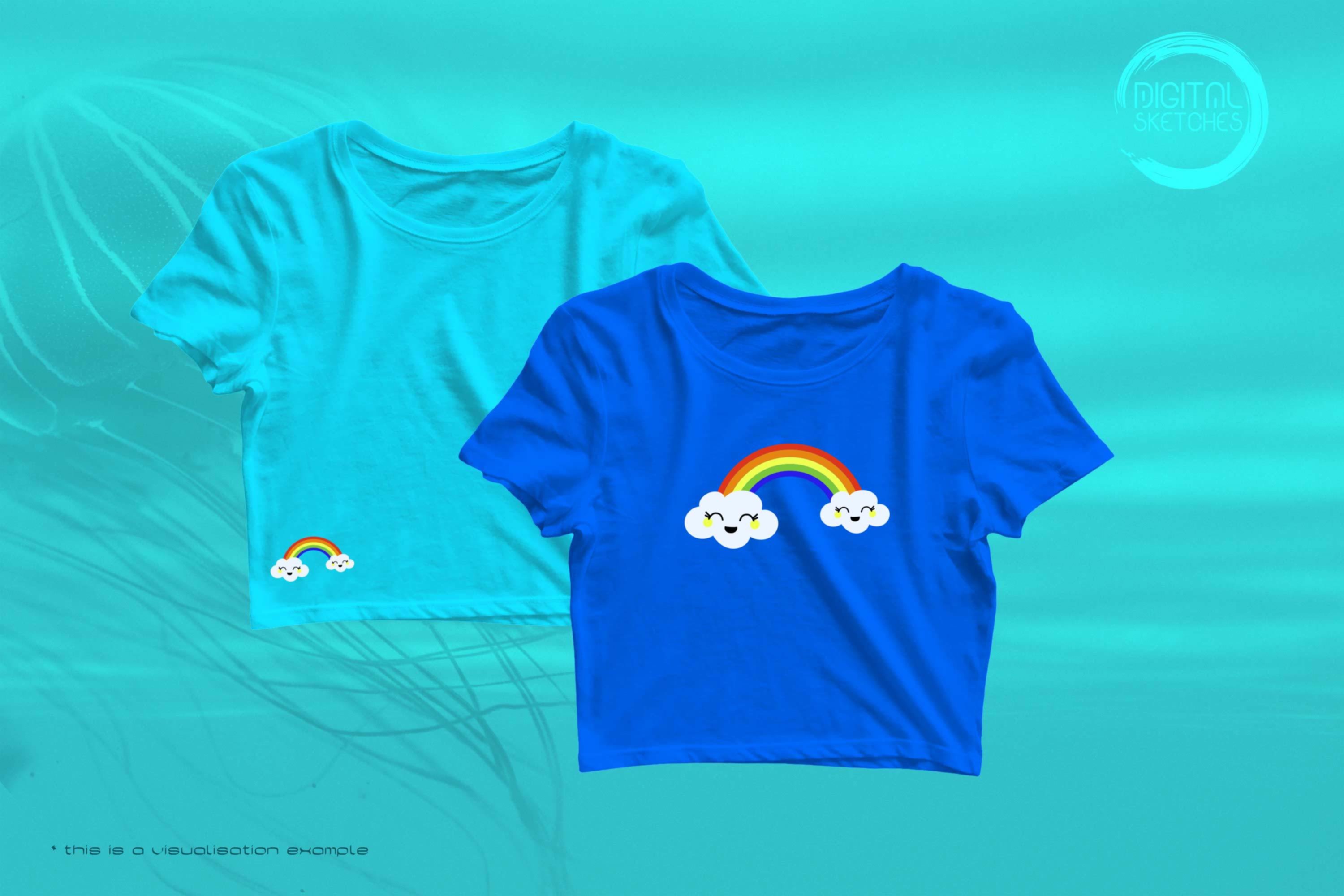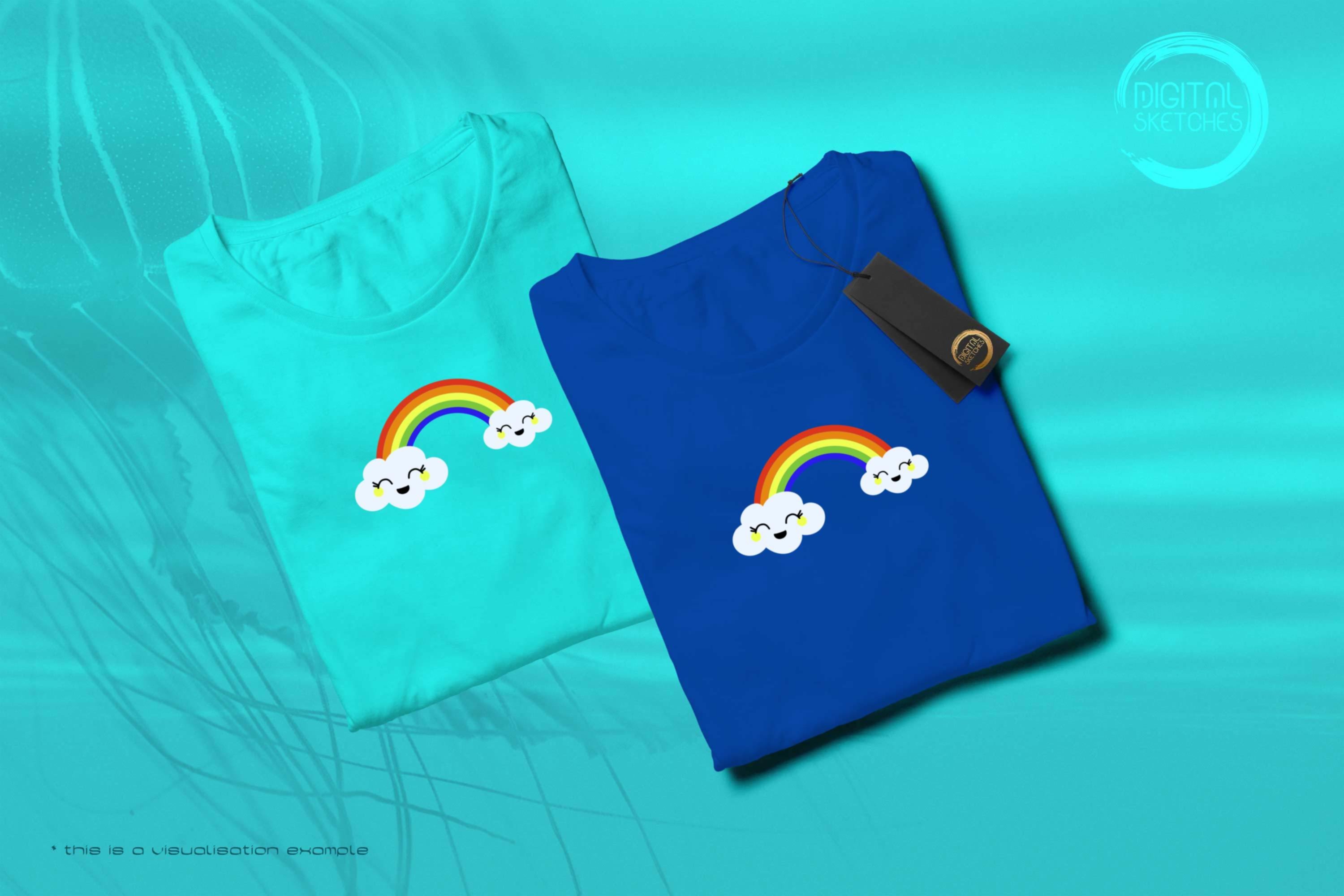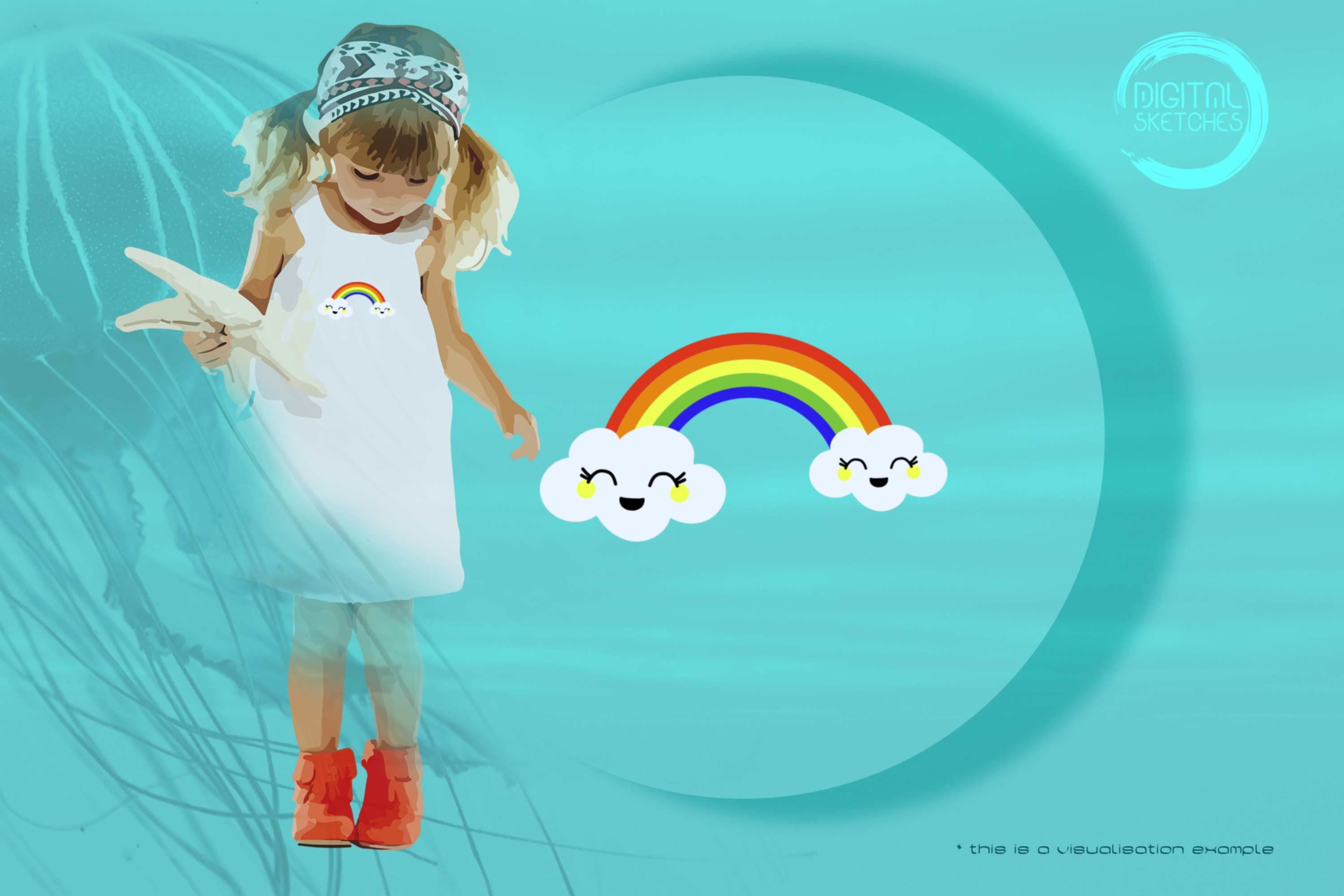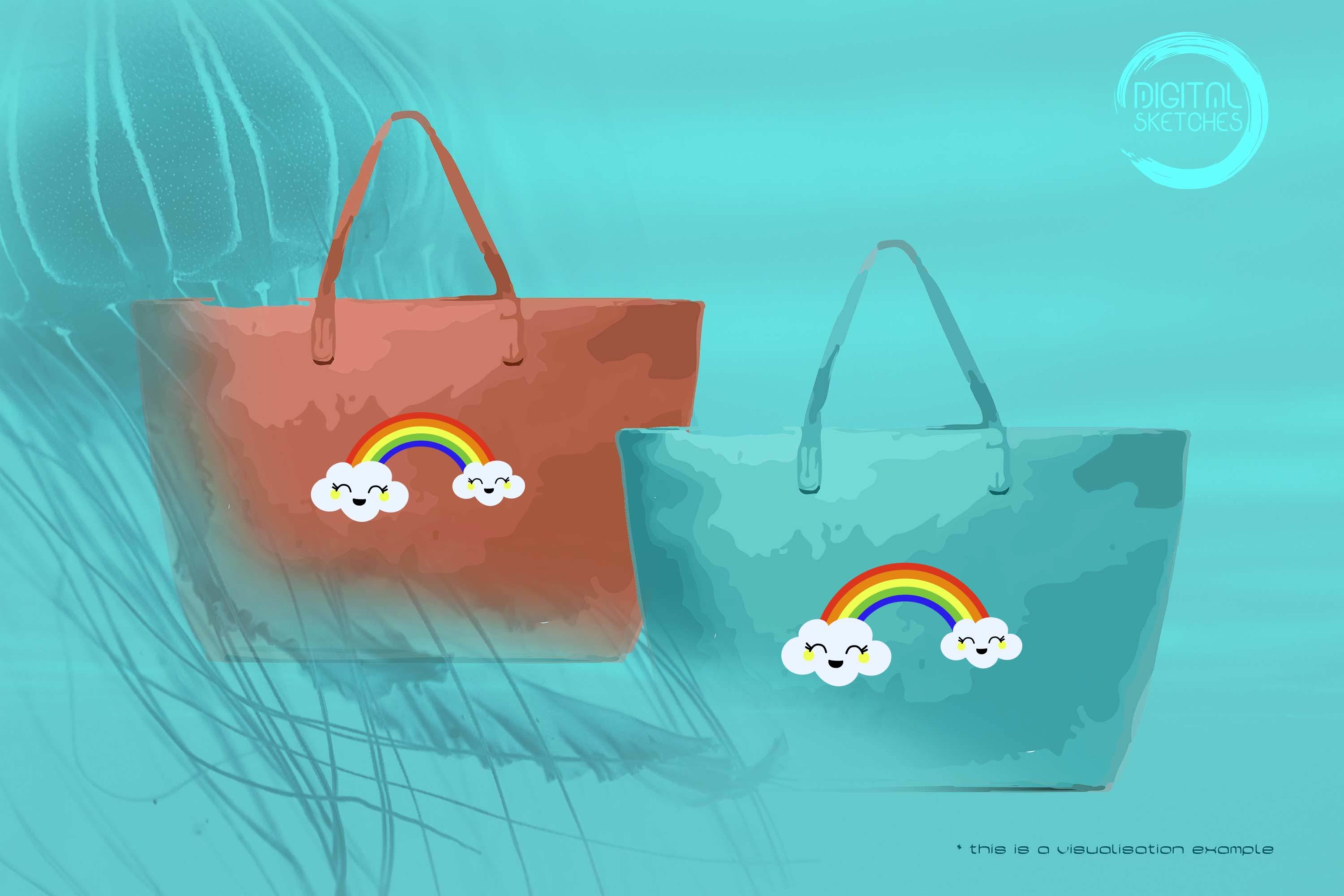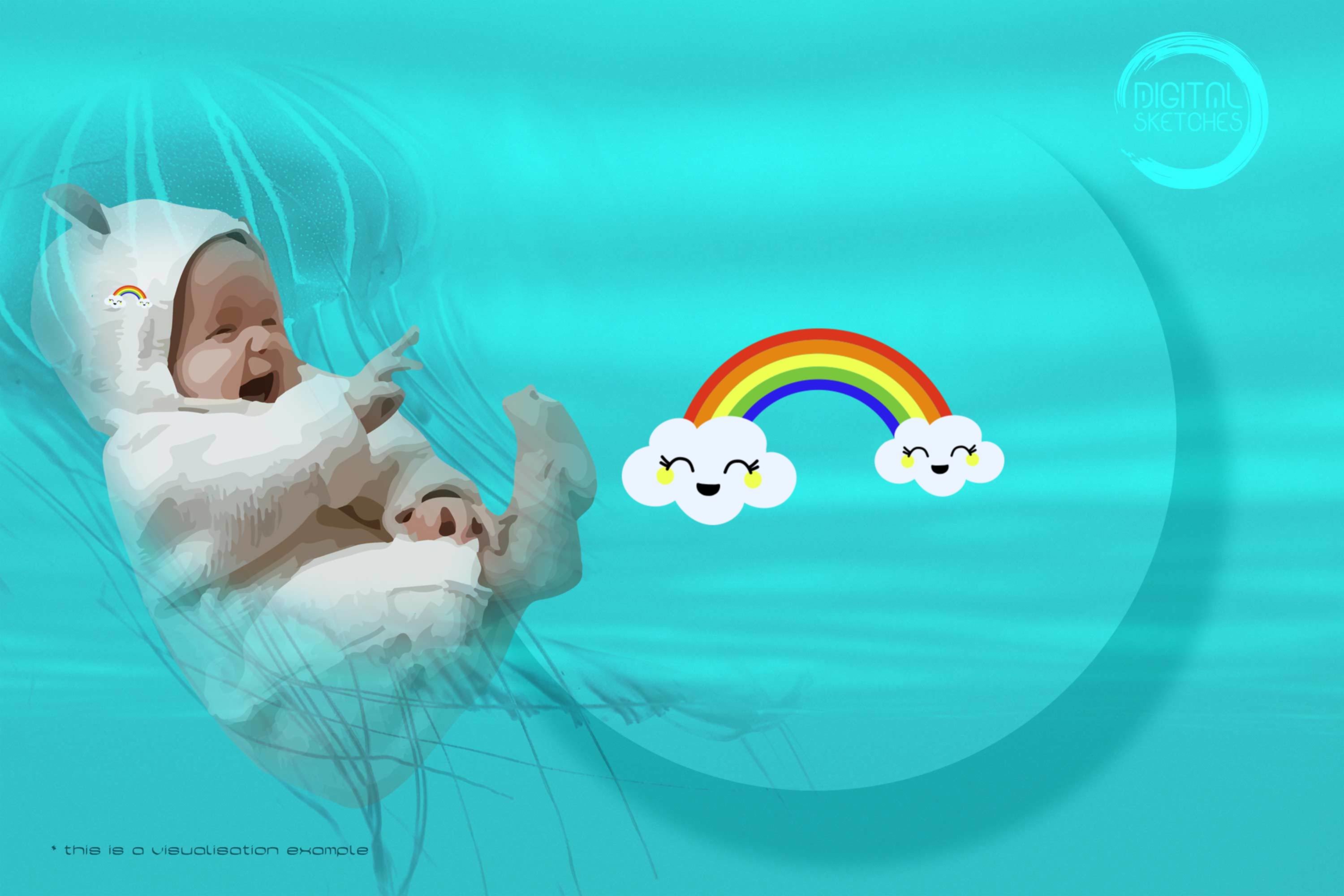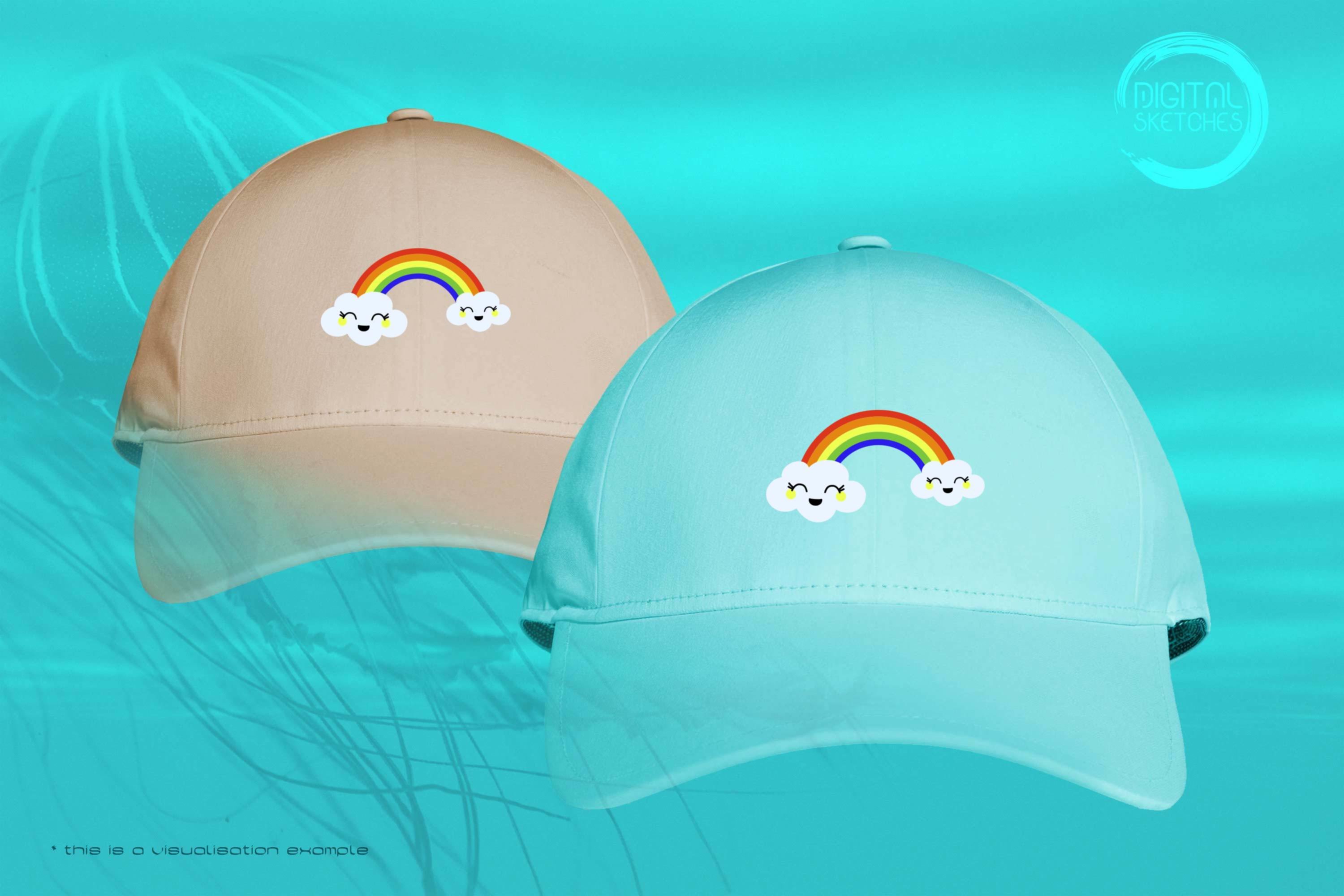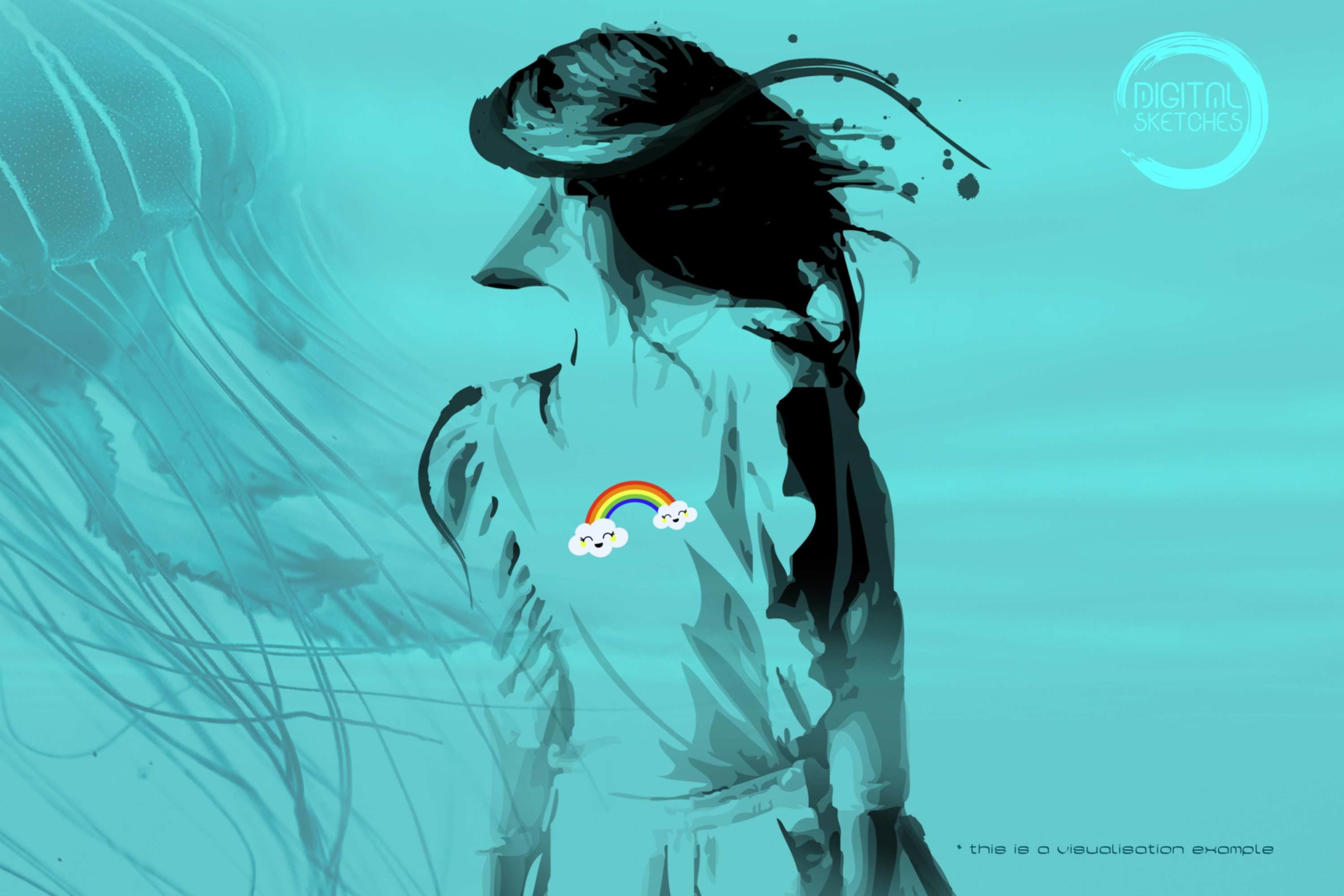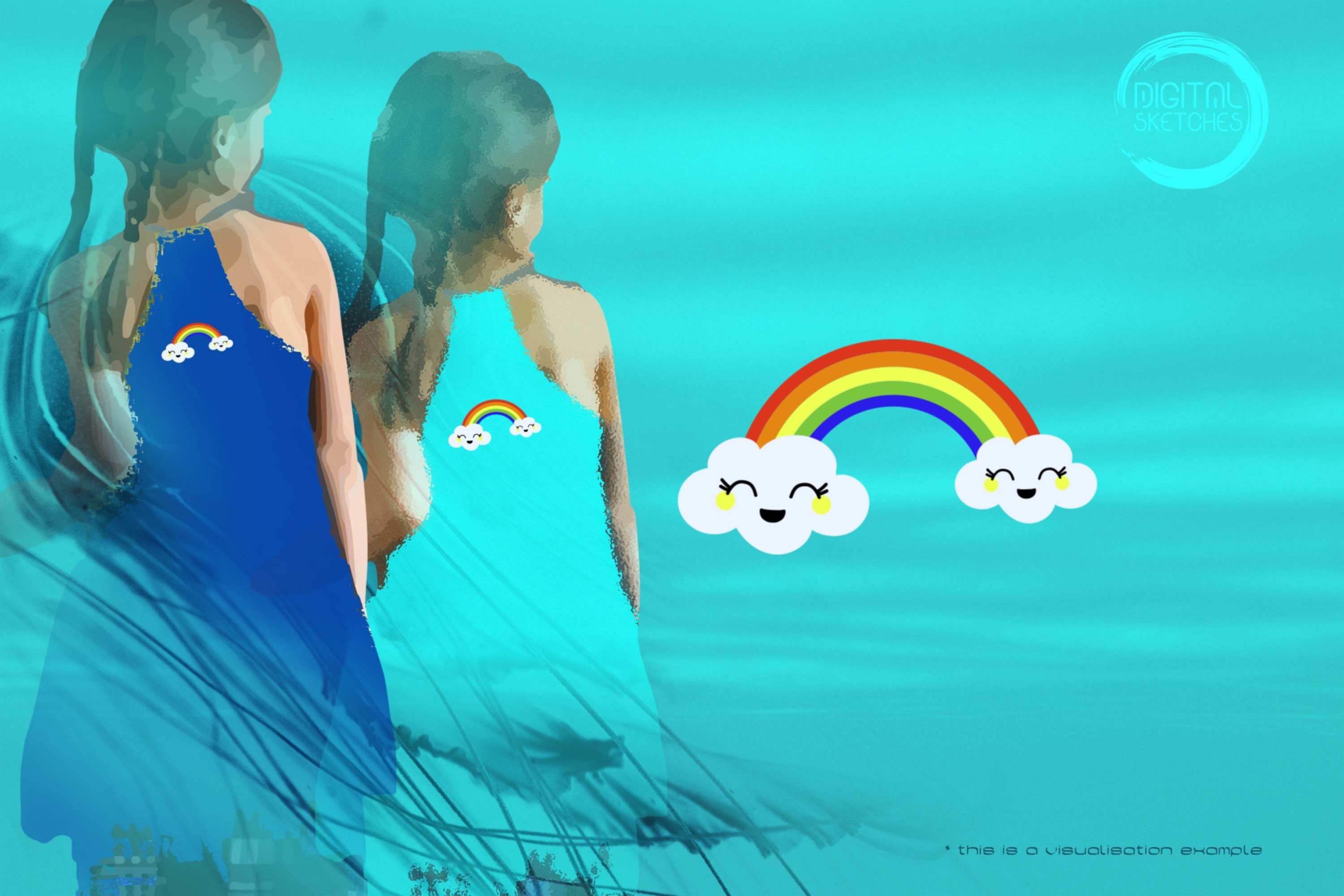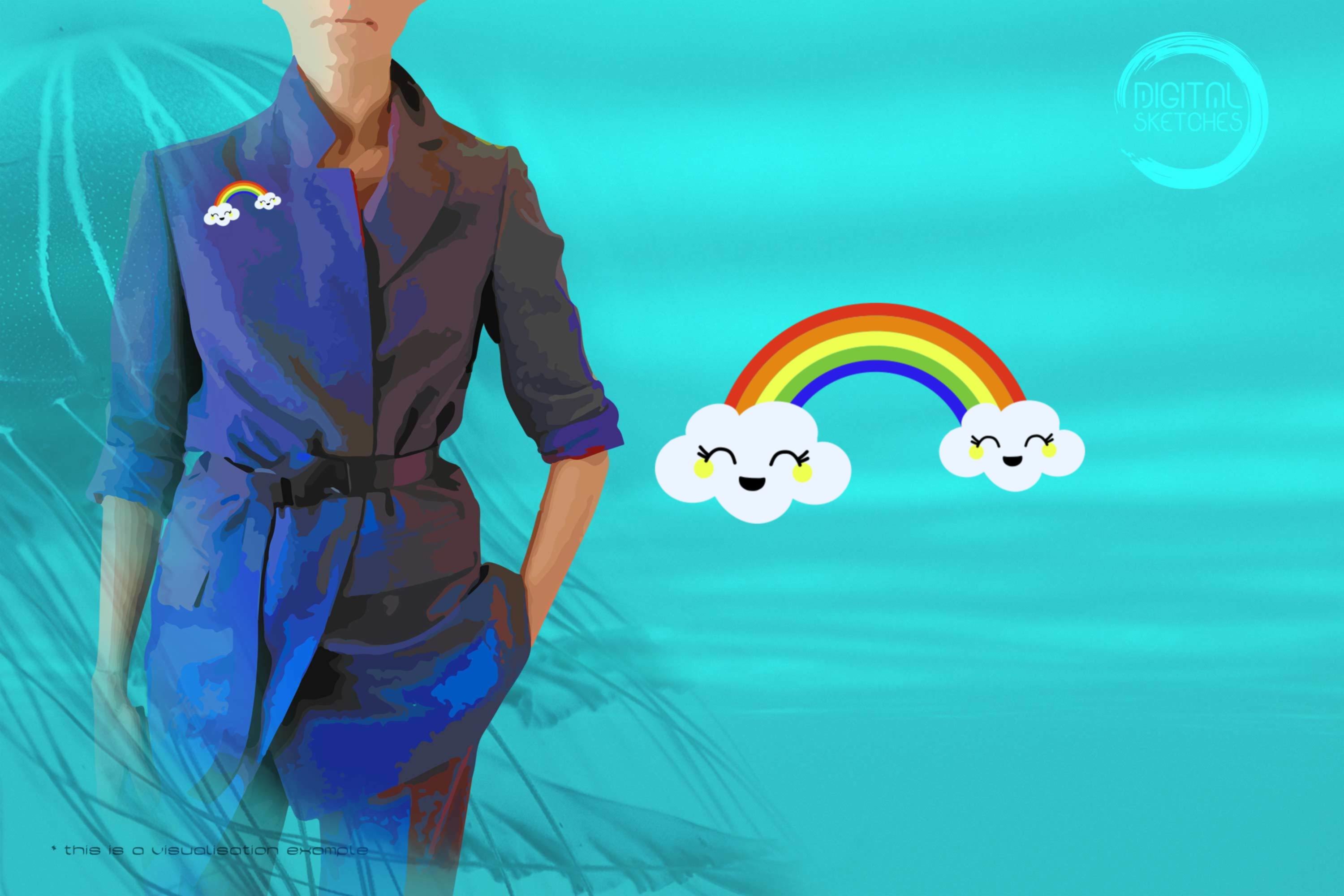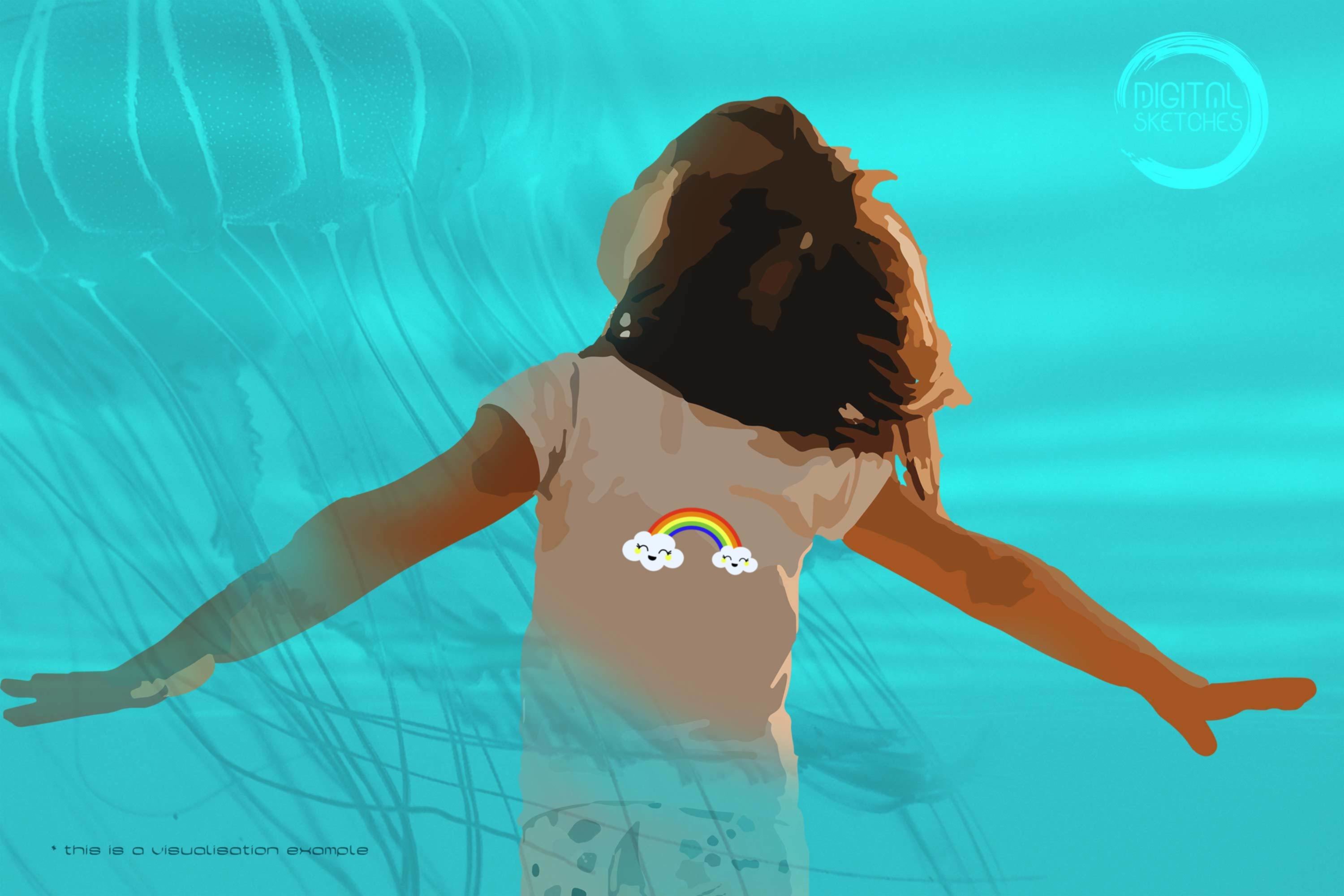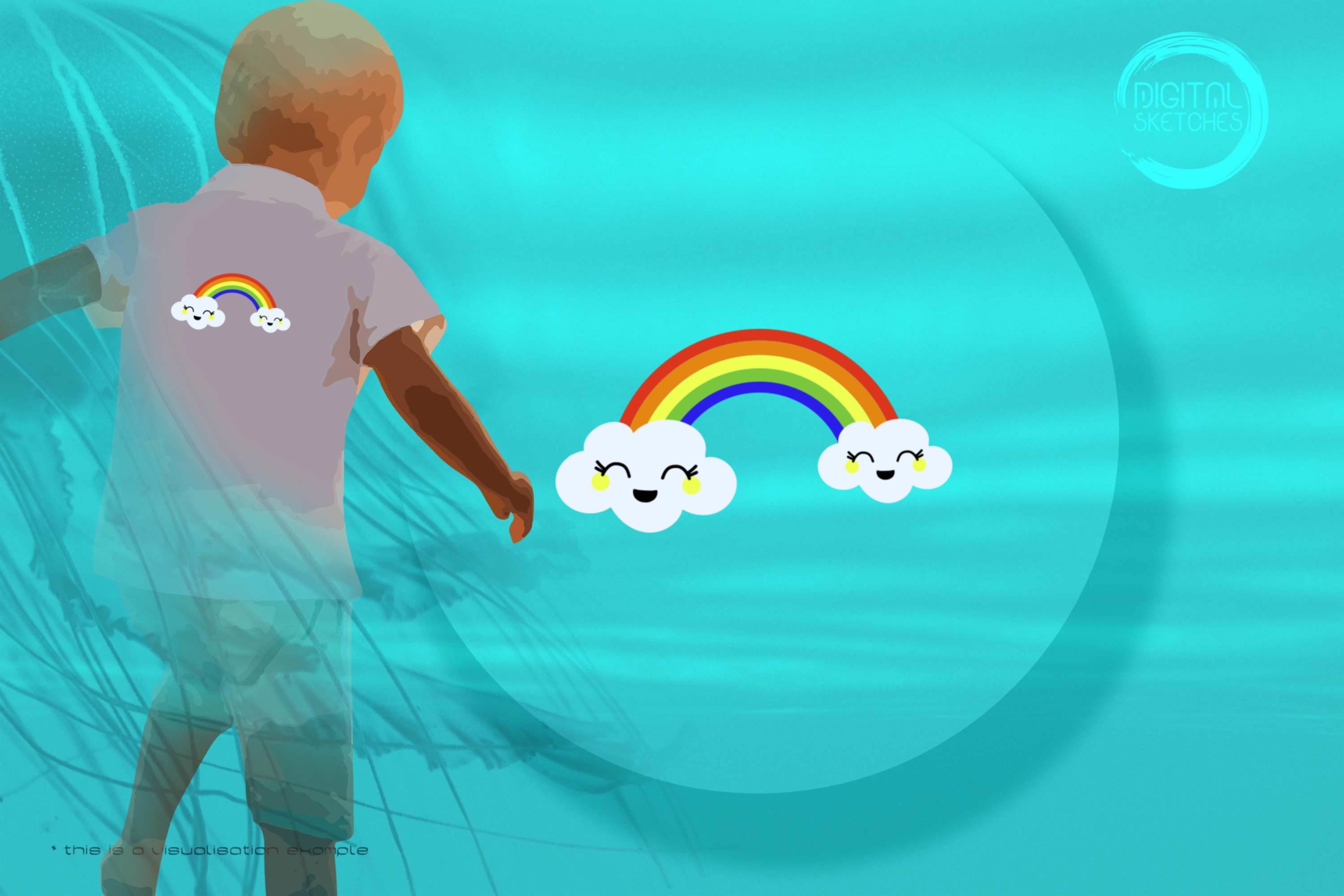 This is a downloadable product

Unlimited access
US$1.10*
%
US$4.40*
(75% saved)
Product information "Cute Rainbow Clouds"
The rainbow is an atmospheric-optical phenomenon, which is perceived as a circular arc-shaped colored light band in a rain wall or cloud illuminated by the sun. Its radial color gradient is the more or less whitened visible light of the solar spectrum. The sunlight is deflected at the entrance and exit of each approximately spherical raindrop and split into light of several colors. In between, it is reflected off the back of the drop. The light leaving each drop is concentrated in colored layers that form thin cone mantles pinned on top of each other.

The observer has the rain cloud in front of him and the sun behind him. Light of a certain color reaches him from raindrops located on a narrow circular arc (a color strip of the rainbow) in the sky. The angle of observation is identical to the angle of the cone mantle where this color is concentrated when it emerges at the raindrop. In good light conditions in front of the rain wall, a secondary rainbow is visible above the strong main rainbow. This is weaker due to the double, only partial reflection of the light in the water droplets and has the opposite color sequence.

The drop size and the drop shape generally influence the color appearance of the rainbow. Often the ends of the arc are particularly bright. This effect is also caused by interference, which depends not only on the drop size but also on deviations from the spherical shape. In general, it can be stated that large drops with diameters of several millimeters produce particularly bright rainbows with well-defined colors.


Product Number:
CS00508

Product Name: Cute-Rainbow
The following formats are included in the file you will receive: .AI .SVG .DXF .EPS .PNG
Cute Happy Rainbow Clouds SVG Design, CAD File, SVG File For Cricut, Arts And Crafts, Laser Cut FIles, Vinyl Cutter Images, Cricut File Format, Cuttable Designs, SVG Shirts Design, Silhouette Files, Vector Graphics, Clip Art