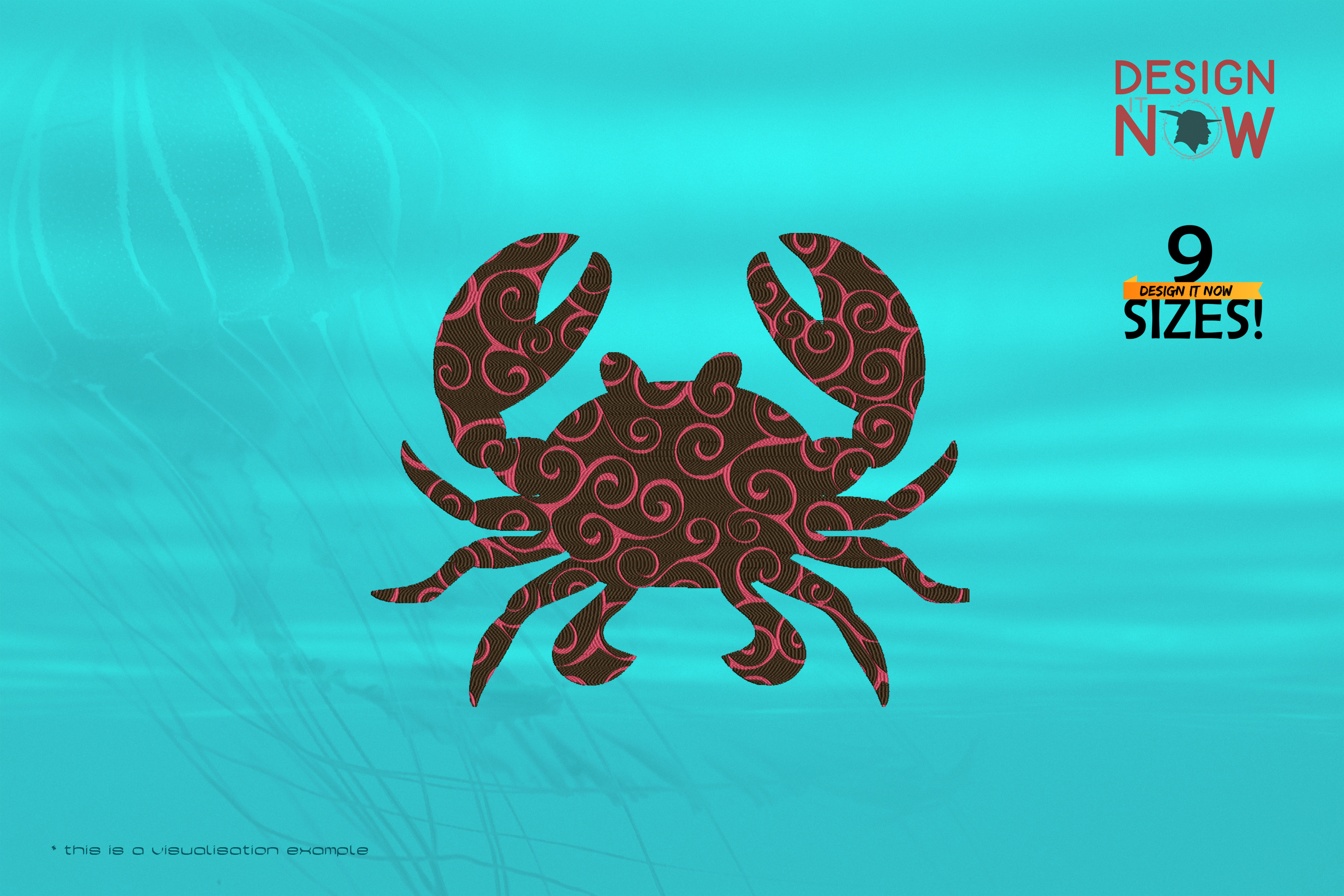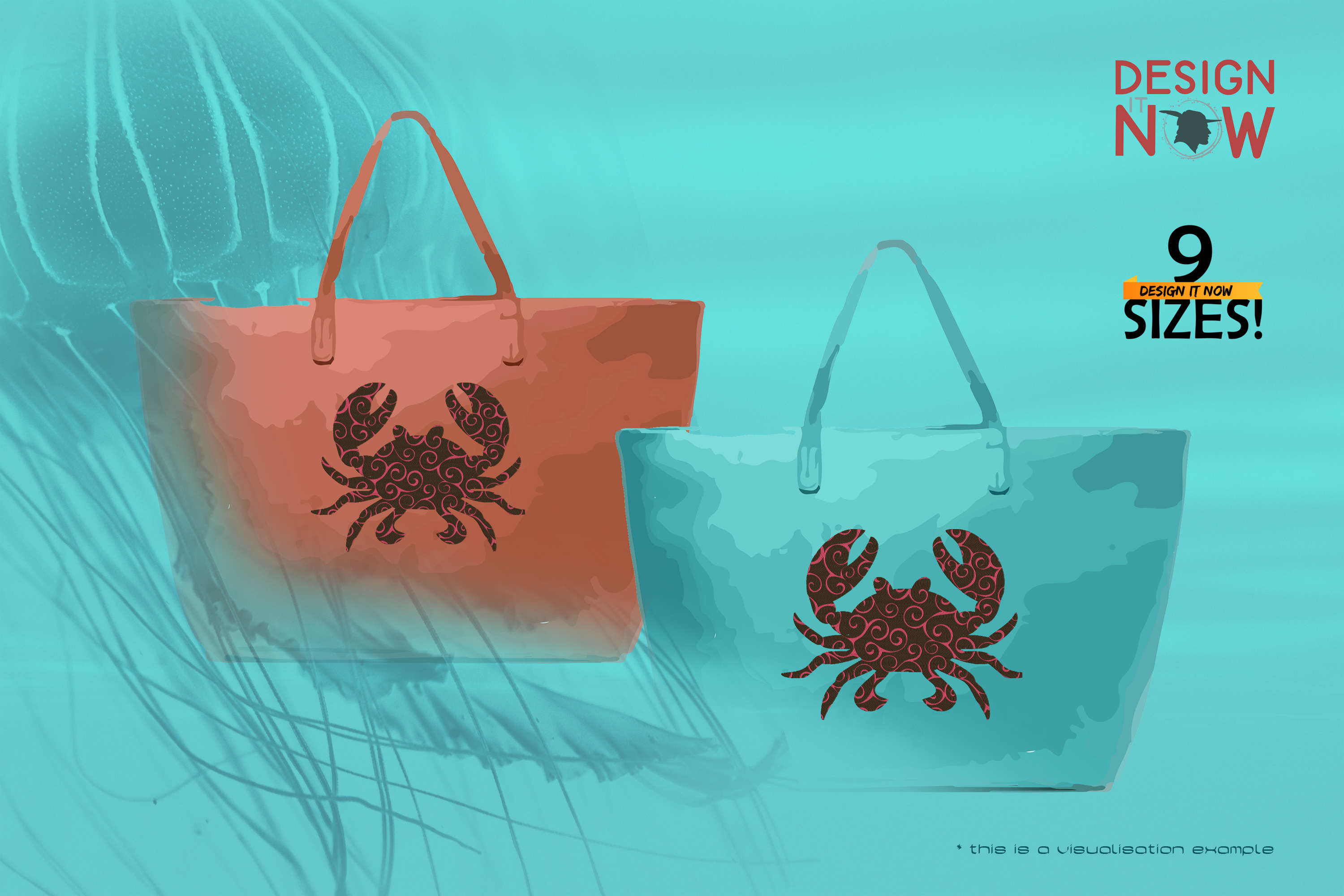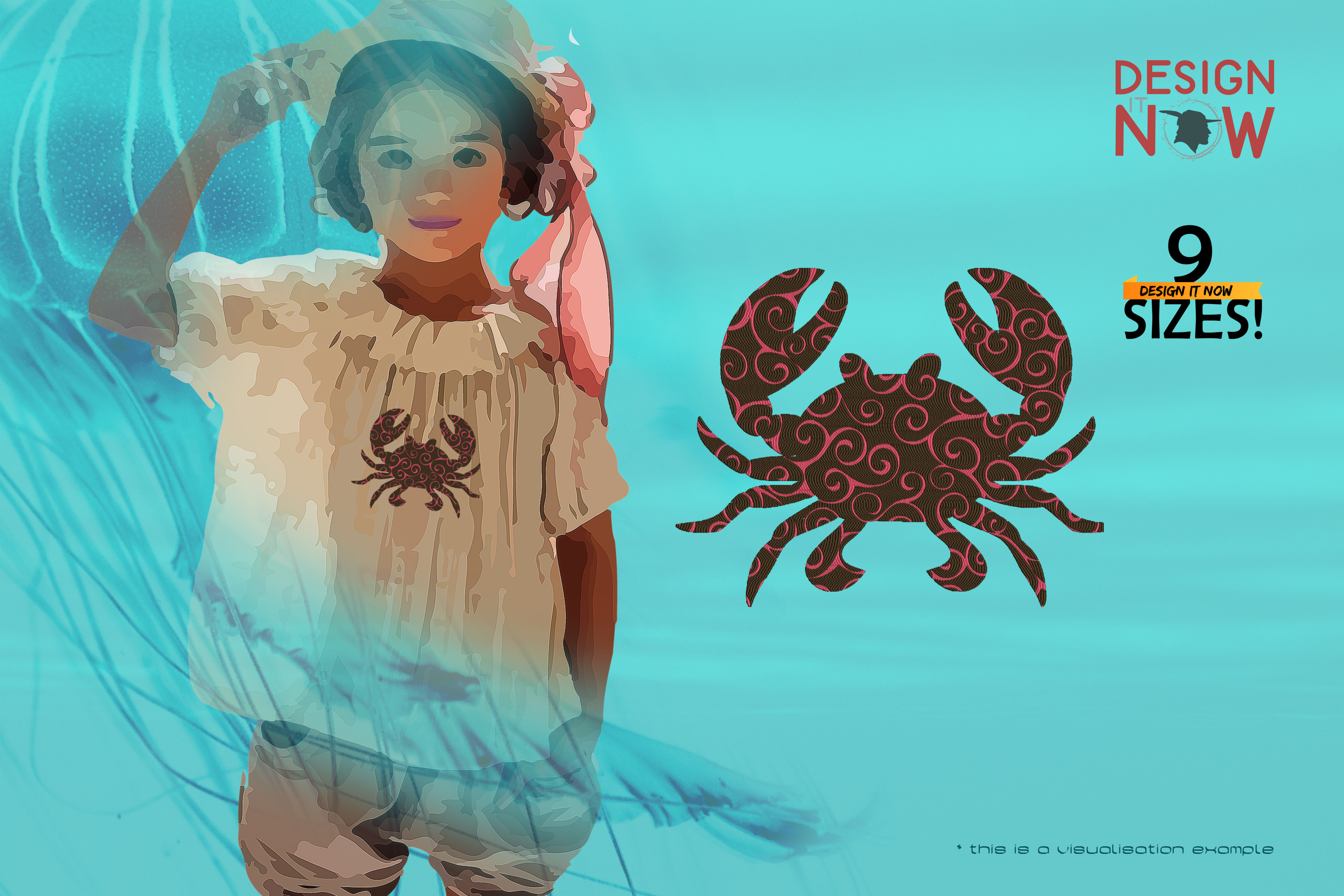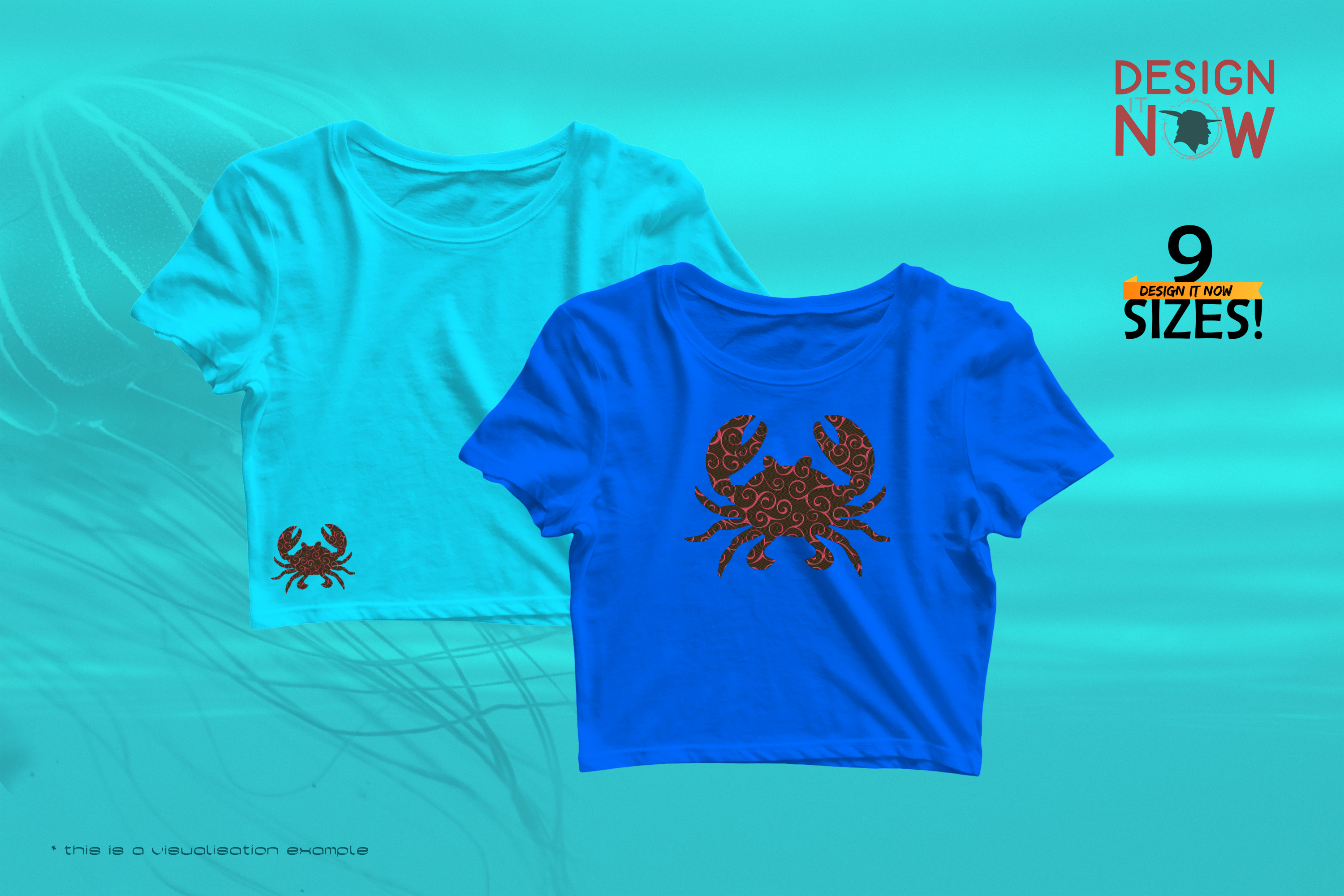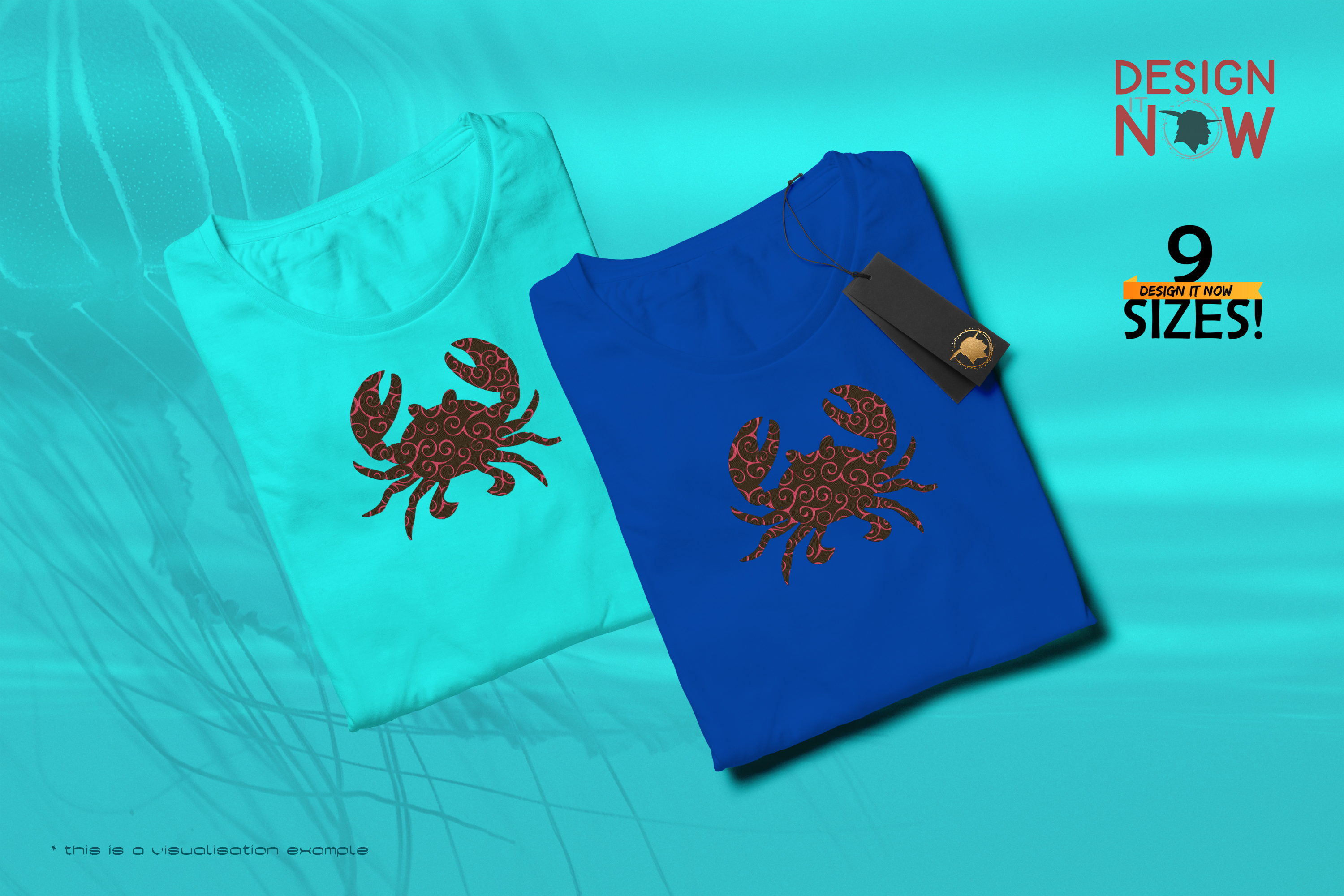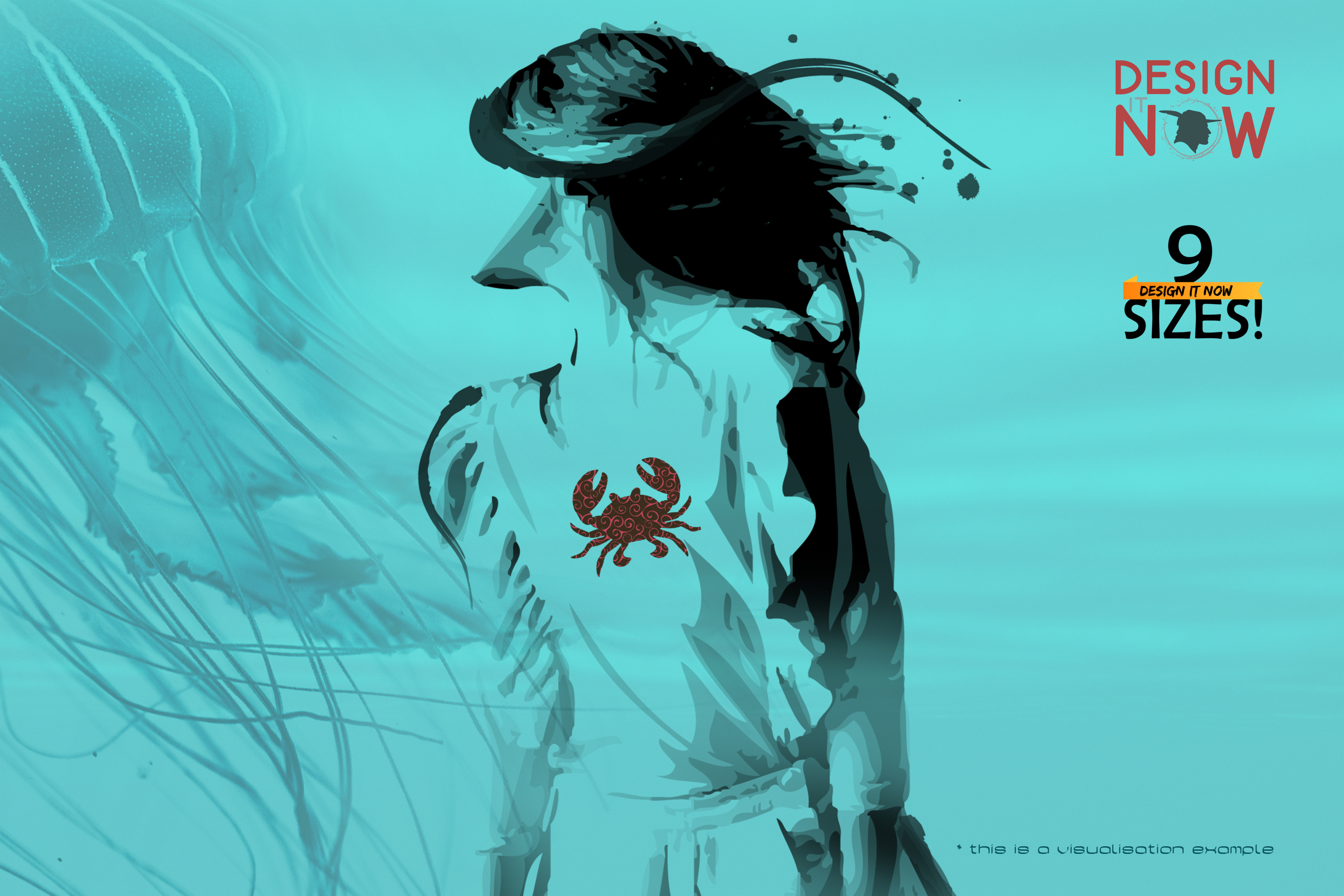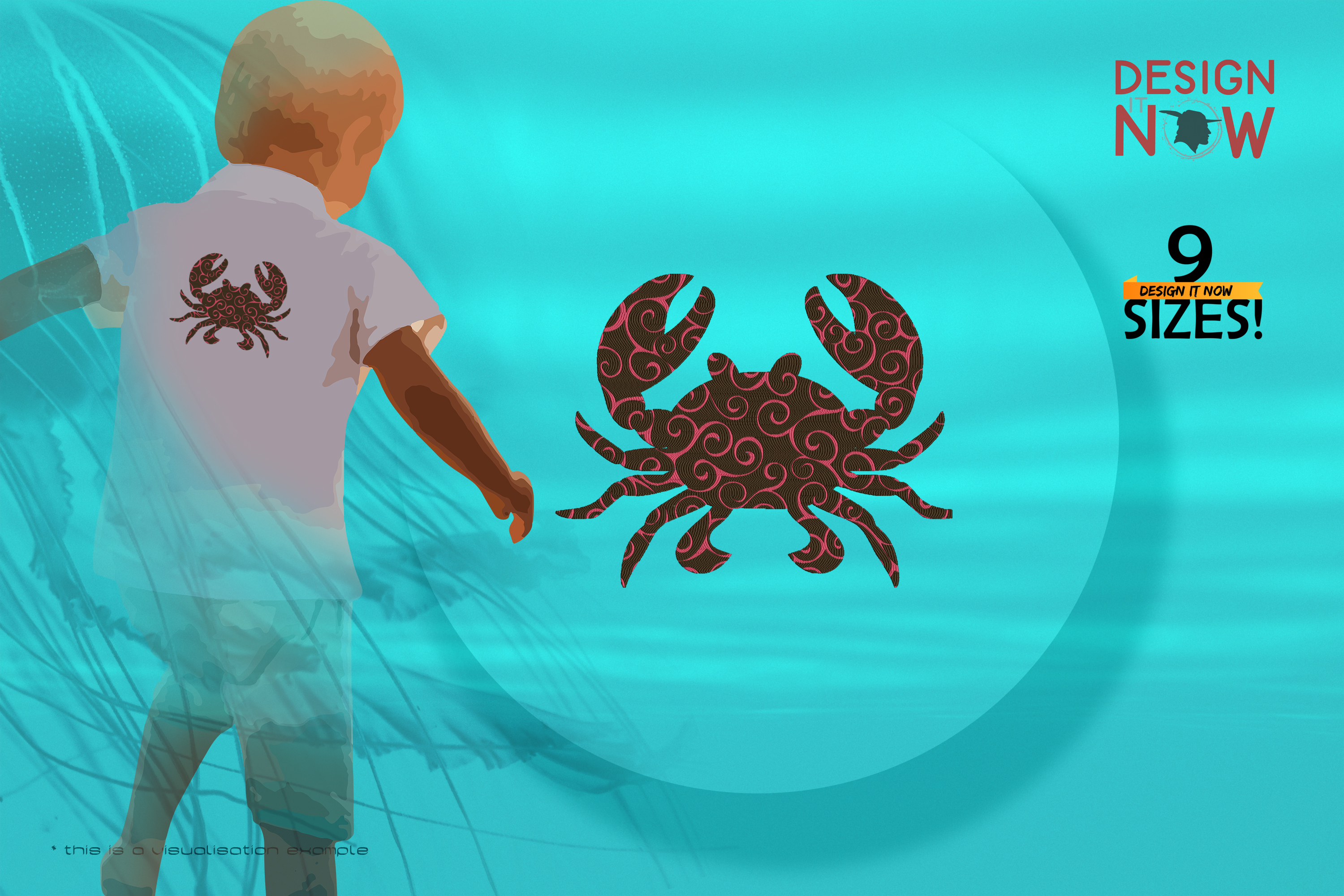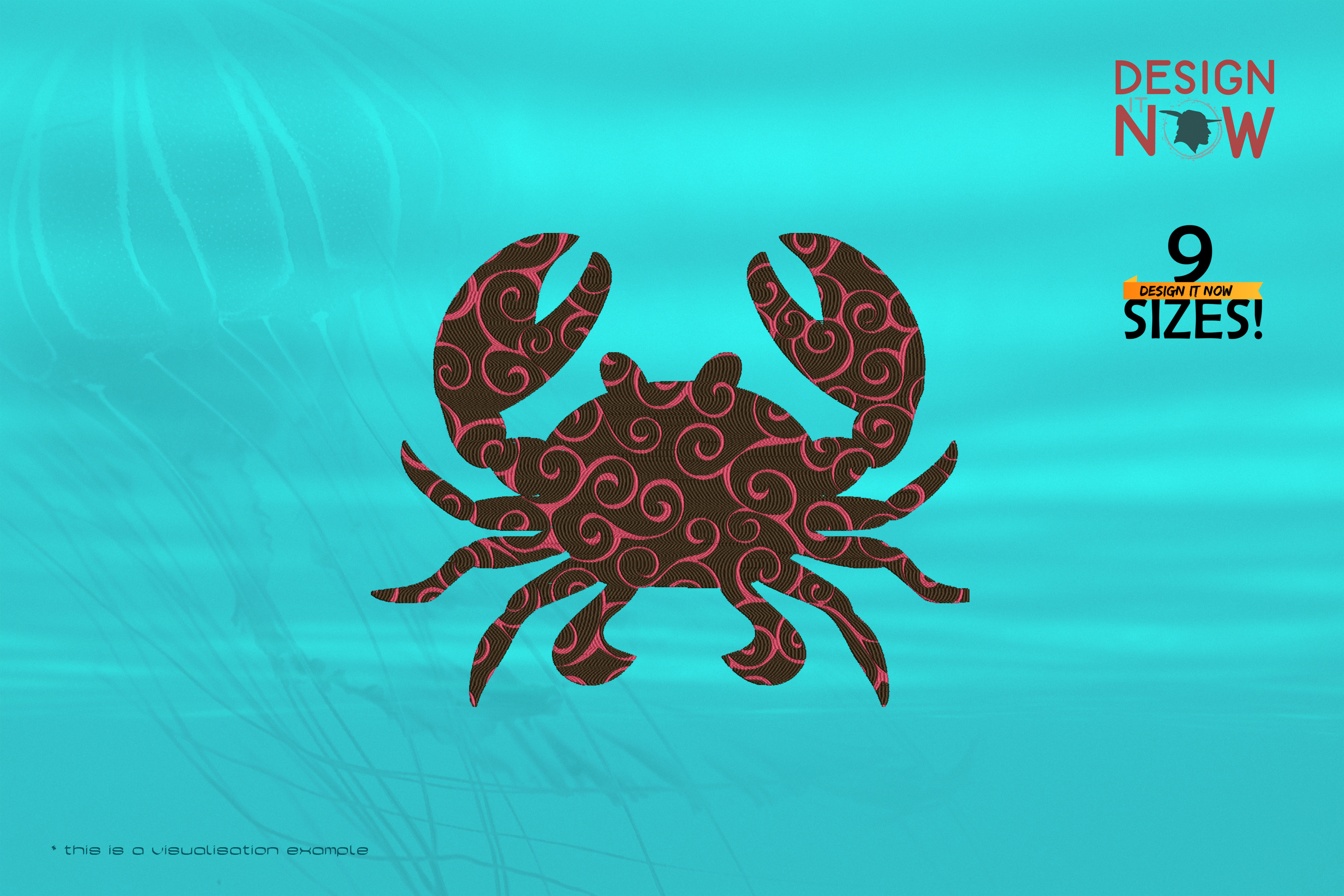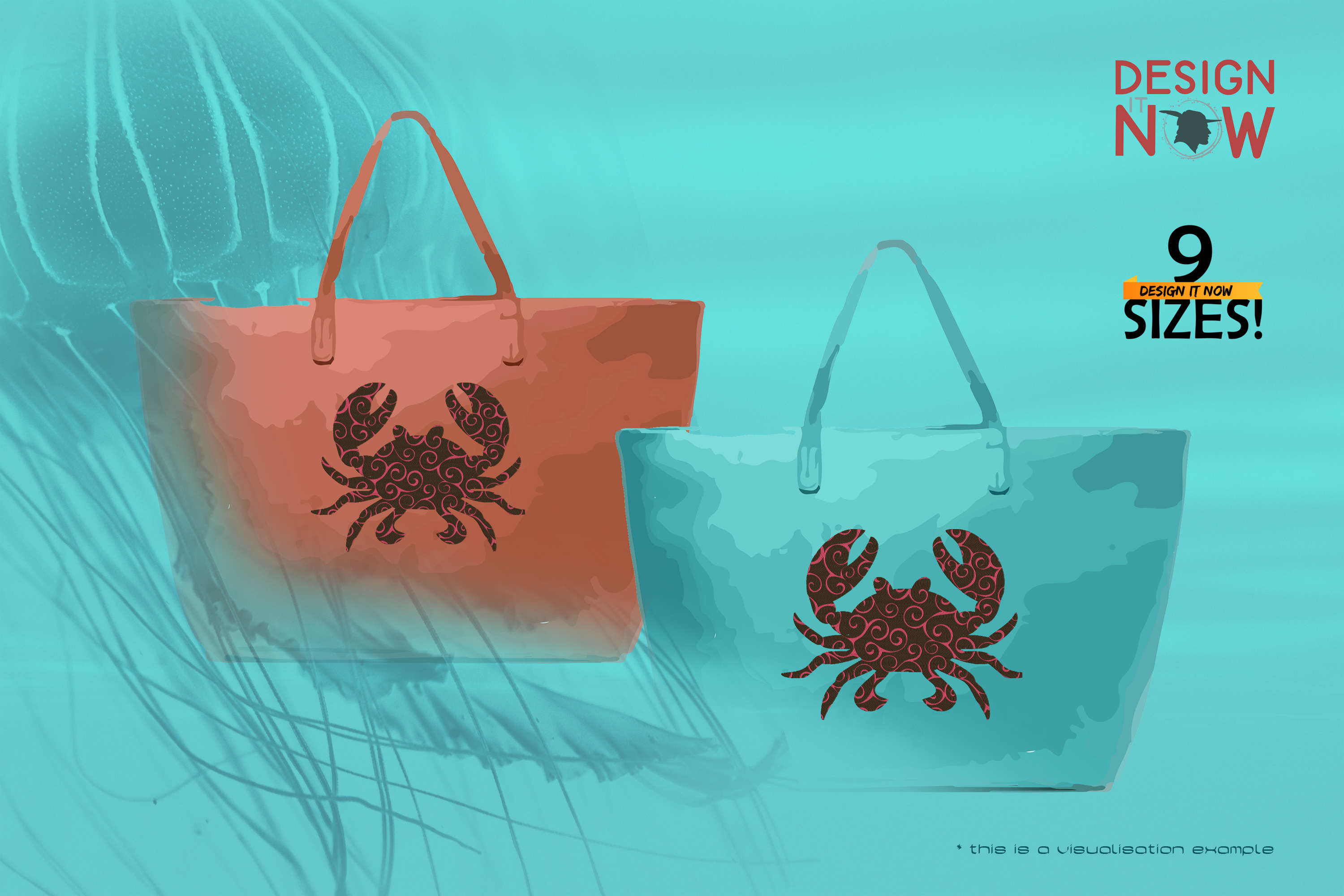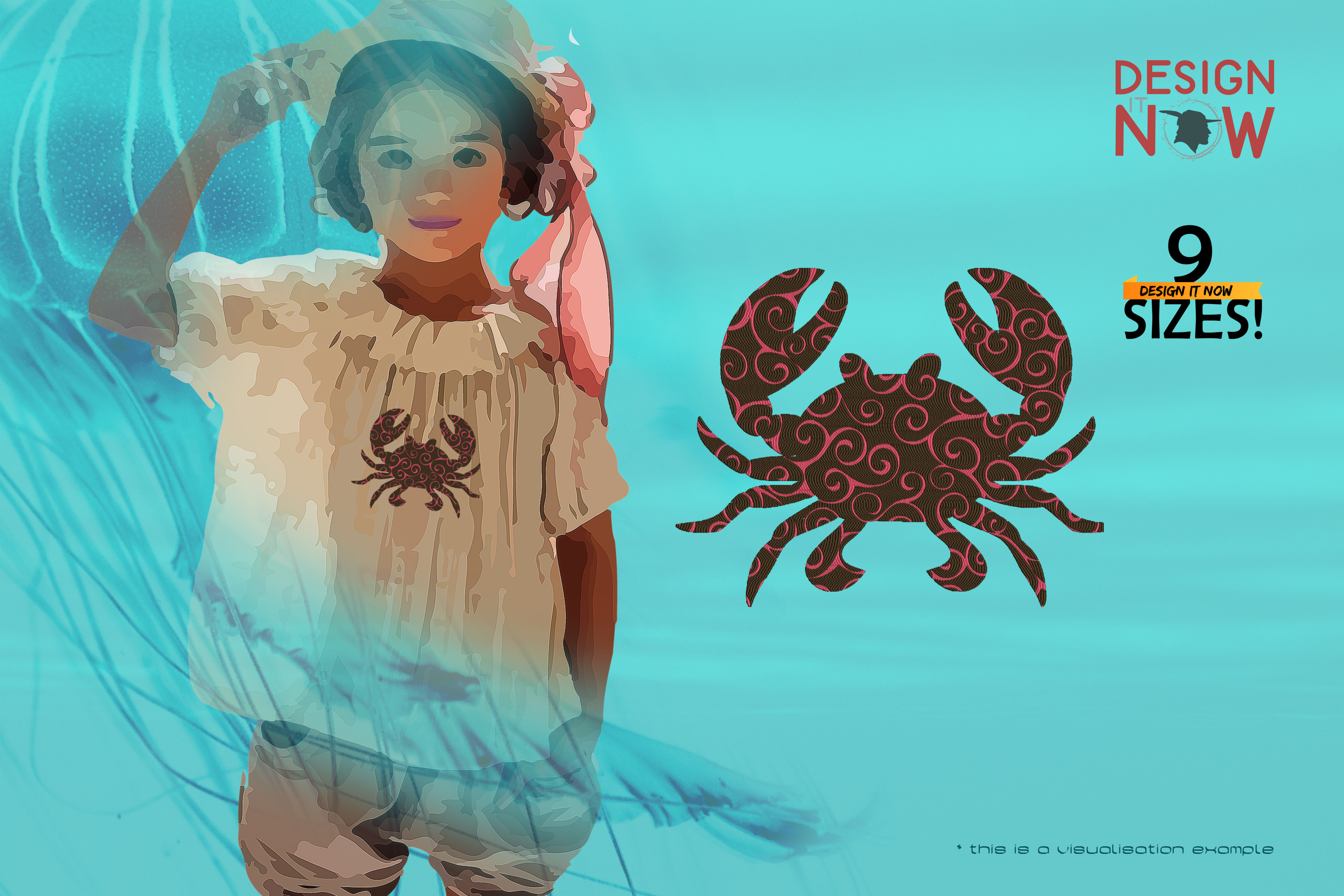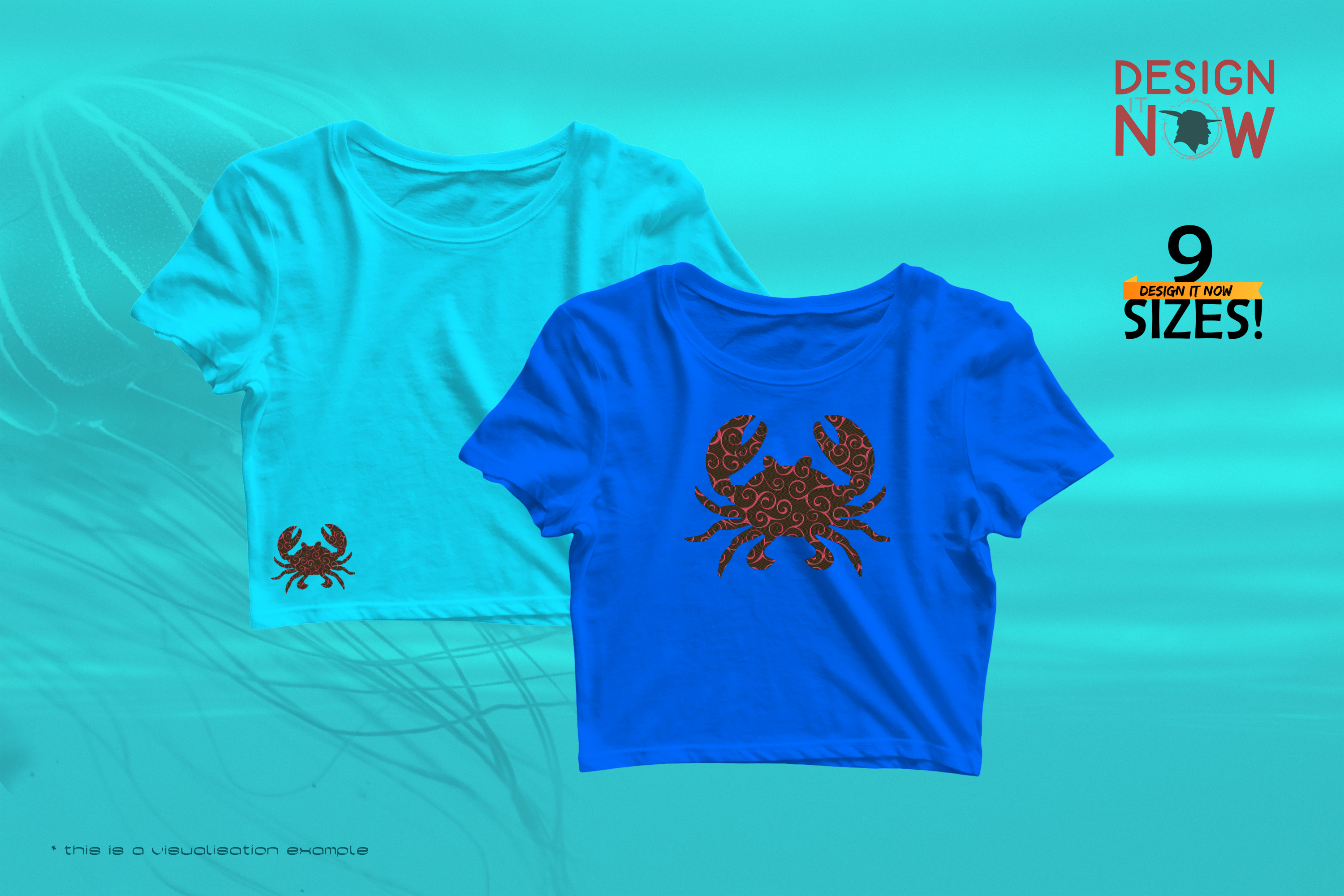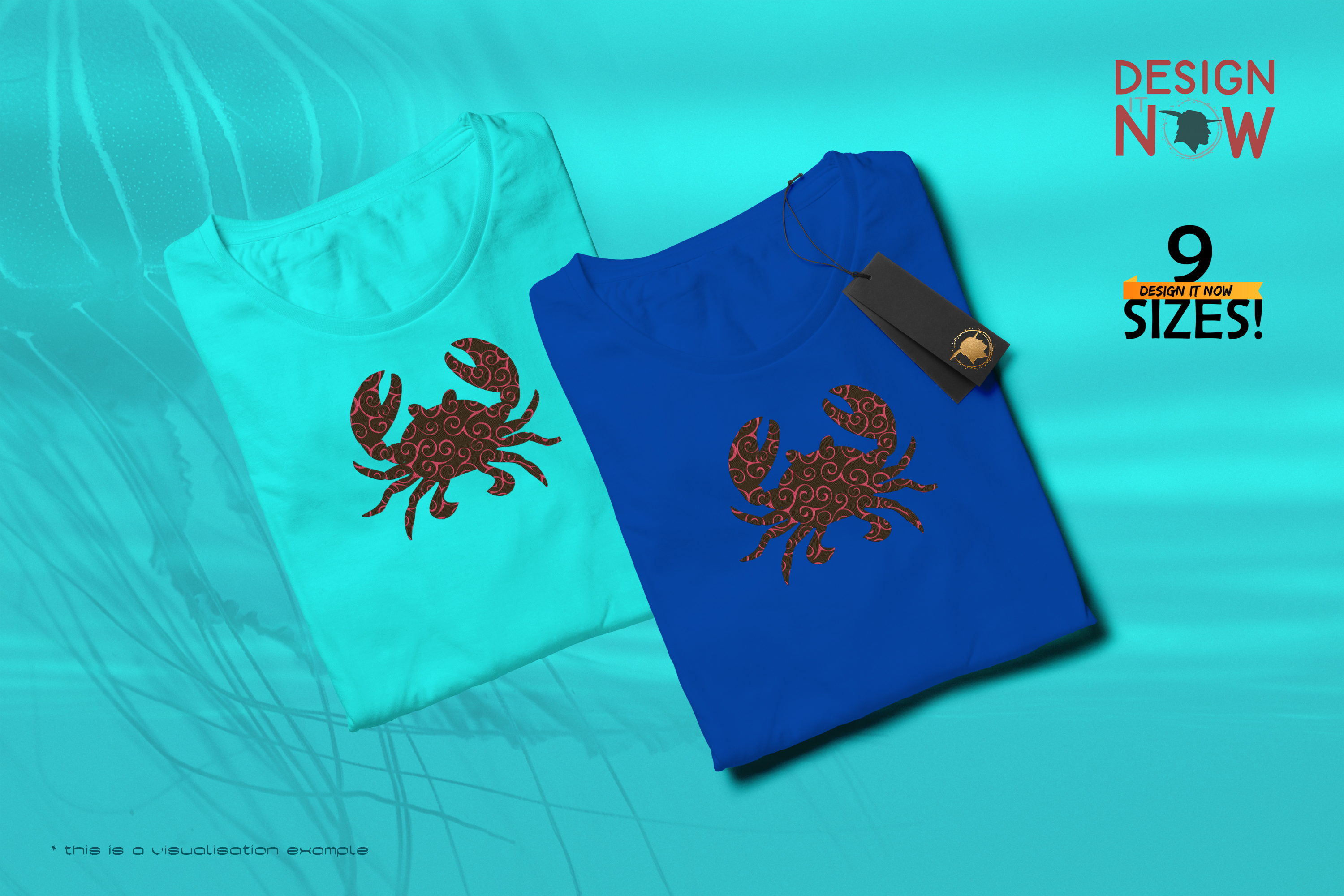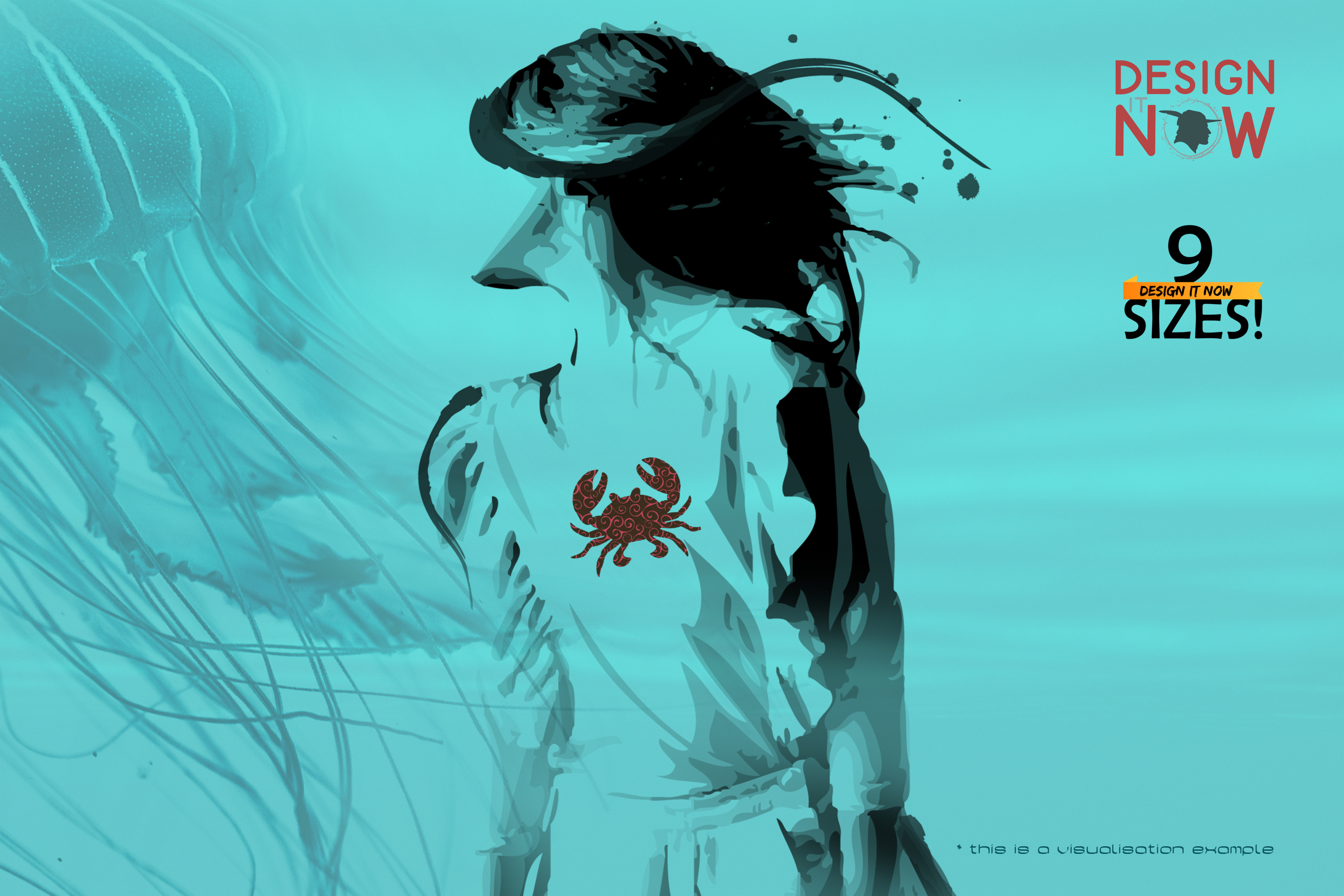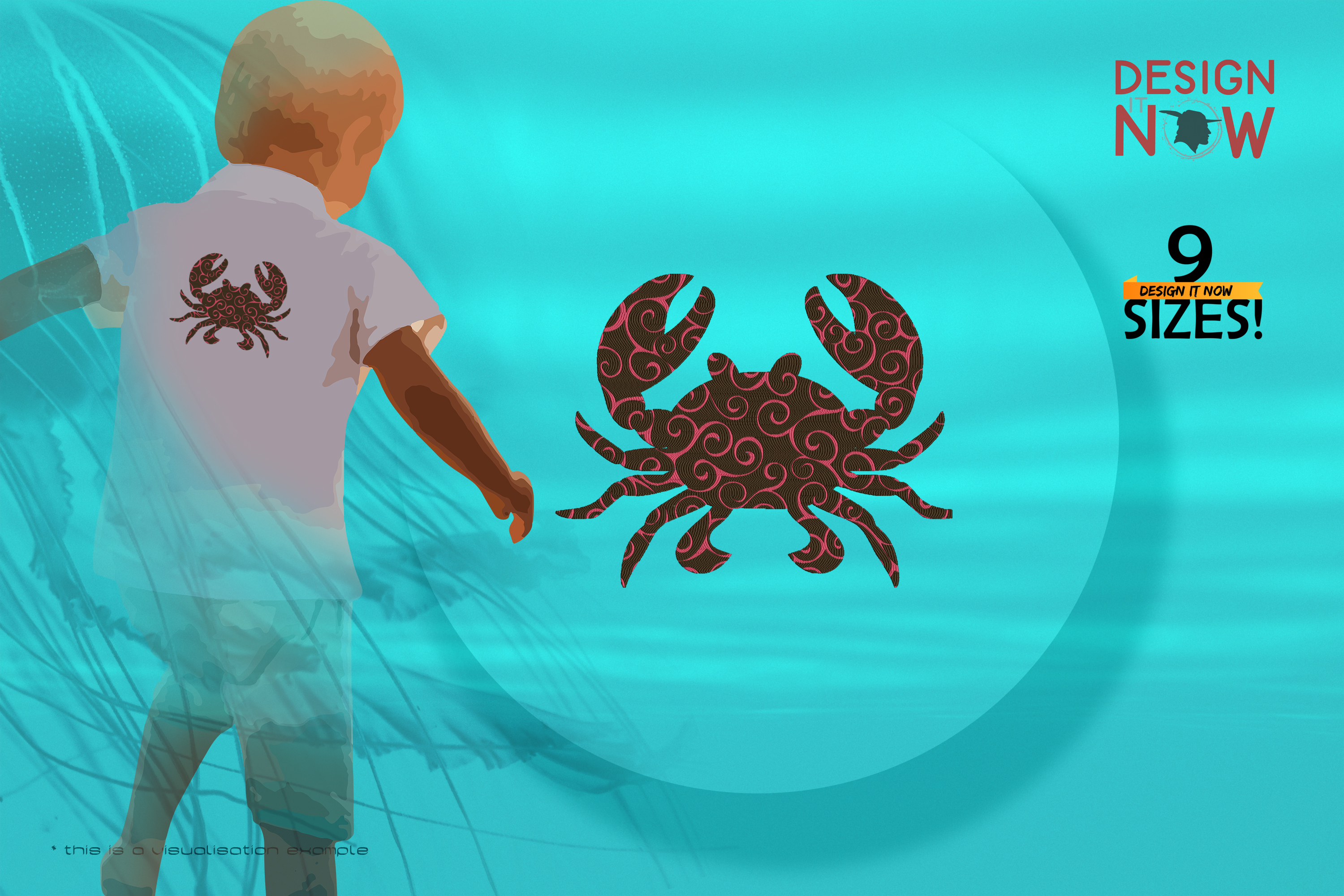 This is a downloadable product

Unlimited access
US$1.10*
%
US$4.40*
(75% saved)
Product information "Crab-Decorative Pattern"
The crabs (Brachyura) - also true crabs or short-tailed crabs - are the largest infraorder of the order Decapoda, with about 6,800 species. Most crab species live in the sea, but some also live in fresh water (freshwater crab) or on land. Crabs have an abdomen (pleon) that has been transformed into a short caudal plate, which lies folded down under the cephalothorax - the space in between serves as a brood chamber in females.

The male mating organs (gonopods) of the crabs are derived from double-branched split feet, whereby the latter are still found as pleopods in the females (these are used in brood care and can carry hundreds of thousands of eggs). In the males, pleopods have regressed or disappeared altogether. Only
the first two pairs of pleopods are regularly preserved as gonopods: The first pair is tubular, the second mostly filiform and situated in the tube of the first, probably following a piston-pump principle. The first pair of legs of the trunk is transformed into large scissors, the eyes sit on stalks. Crabs can walk remarkably fast sideways ("crab walk").

Some crab species are considered delicacies, especially edible crabs, deep-sea crabs and Japanese giant crabs. Various other crab species also have a crab-like physique and are accordingly called so, especially the stone and king crab family. Thus, contrary to zoological custom, shrimps are also called "crabs". In cooking language, crabs usually mean shrimps - especially North Sea shrimps (North Sea crab).
Product Number:
N08926

Product Name:
Crab

This design comes with the following sizes:
Size: 9.24"(w) X 7.33"(h) (234.8mm X 186.2mm)
Size: 9.51"(w) X 7.54"(h) (241.6mm X 191.6mm)
Size: 10.46"(w) X 8.29"(h) (265.6mm X 210.6mm)
Size: 10.50"(w) X 8.32"(h) (266.6mm X 211.4mm)
Size: 10.86"(w) X 8.61"(h) (275.8mm X 218.6mm)
Size: 11.41"(w) X 9.05"(h) (289.8mm X 229.8mm)
Size: 11.76"(w) X 9.32"(h) (298.6mm X 236.8mm)
Size: 12.51"(w) X 9.92"(h) (317.8mm X 252.0mm)
Size: 12.74"(w) X 10.10"(h) (323.6mm X 256.6mm)

The following formats are included in the file you will receive: .DST .EXP .JEF .PES .VP3 .XXX .PEC .U01
You MUST have an embroidery machine and the software needed to transfer it from your computer to the machine to use this file. This listing is for the machine file only - not a finished item.

Crab Machine Embroidery Design, Sea Life Embroidery Pattern, Cancer Designs, Sea Animals Embroidery Art, DIY Project Idea, Unique Digital Supplies For Embroidery Machines