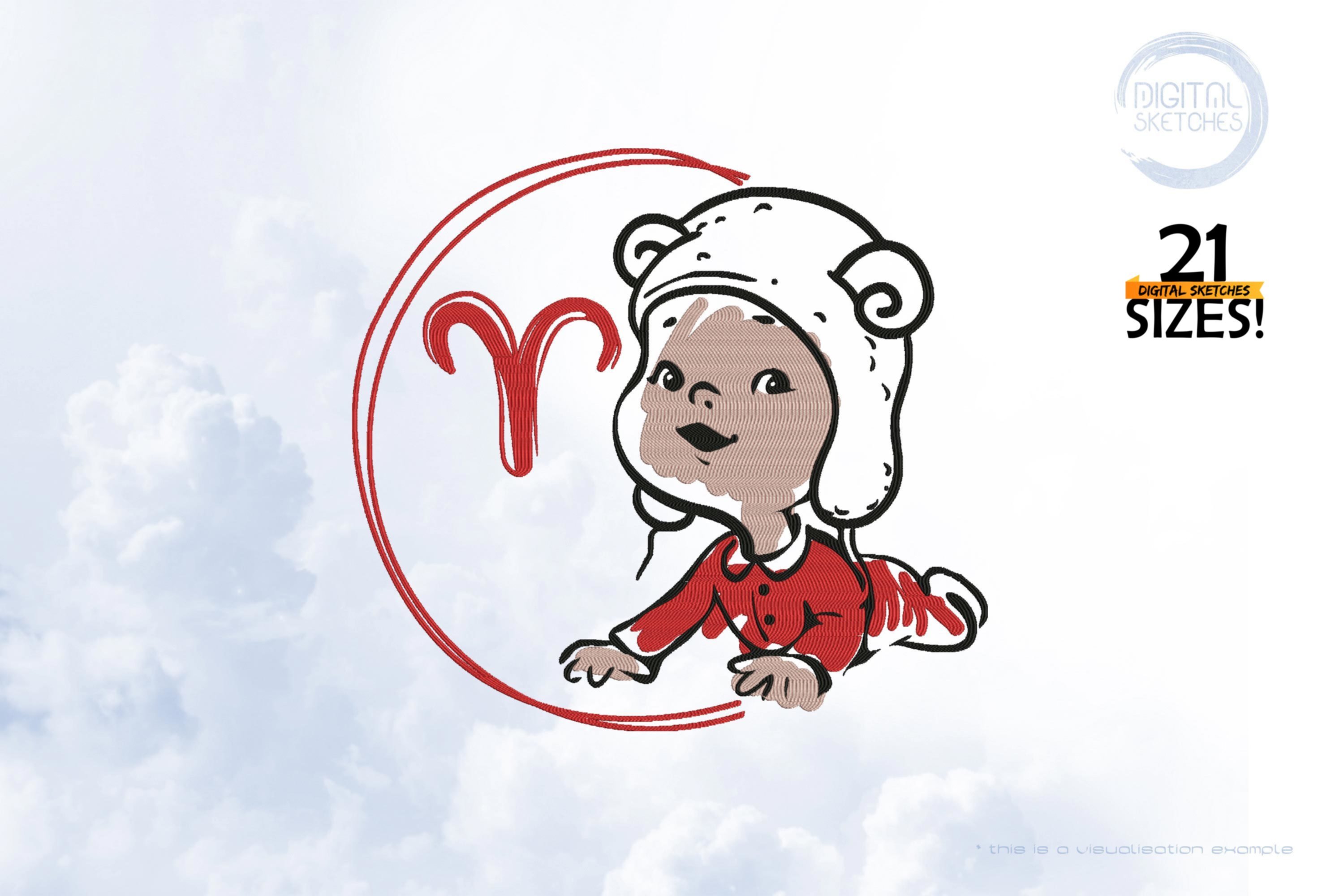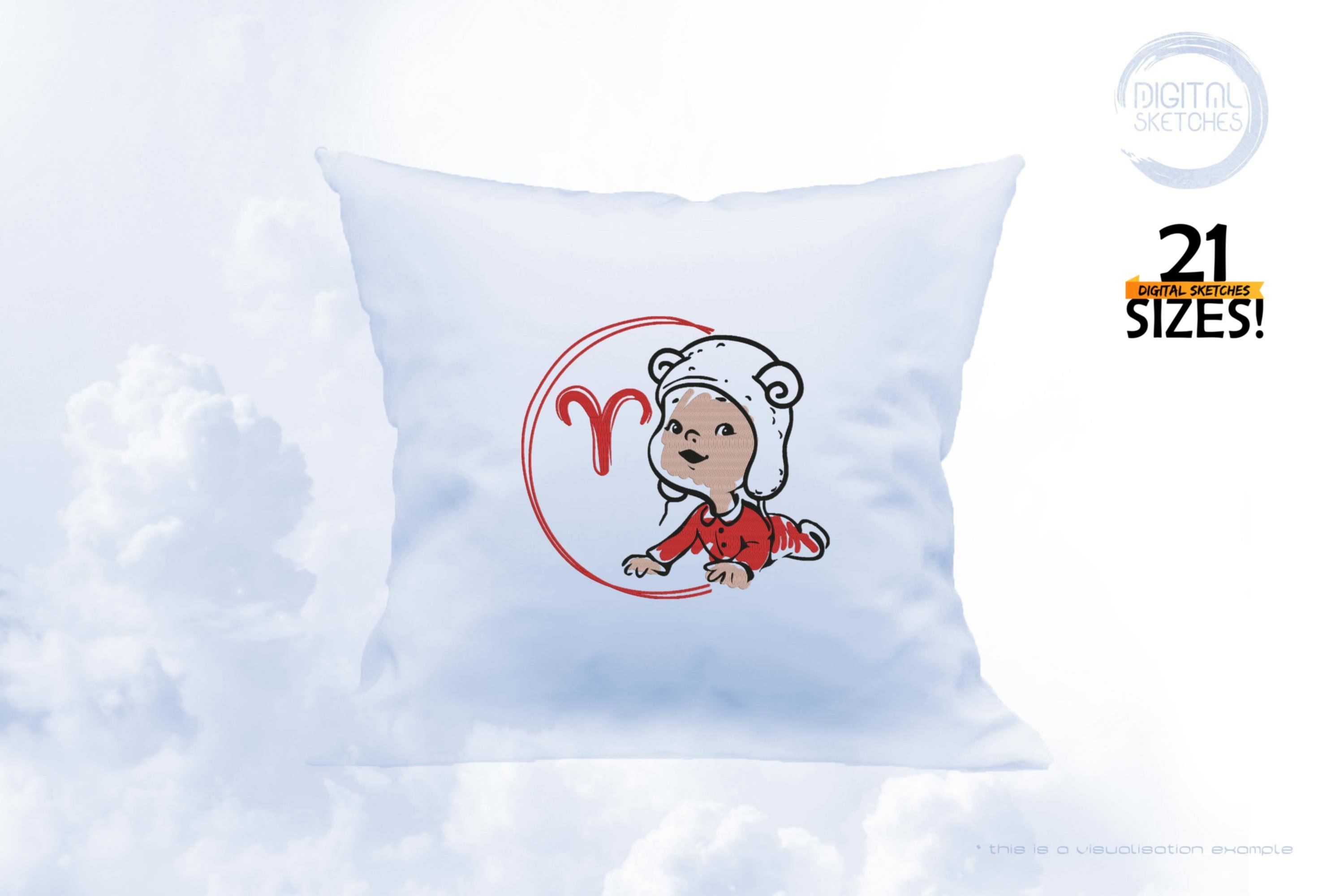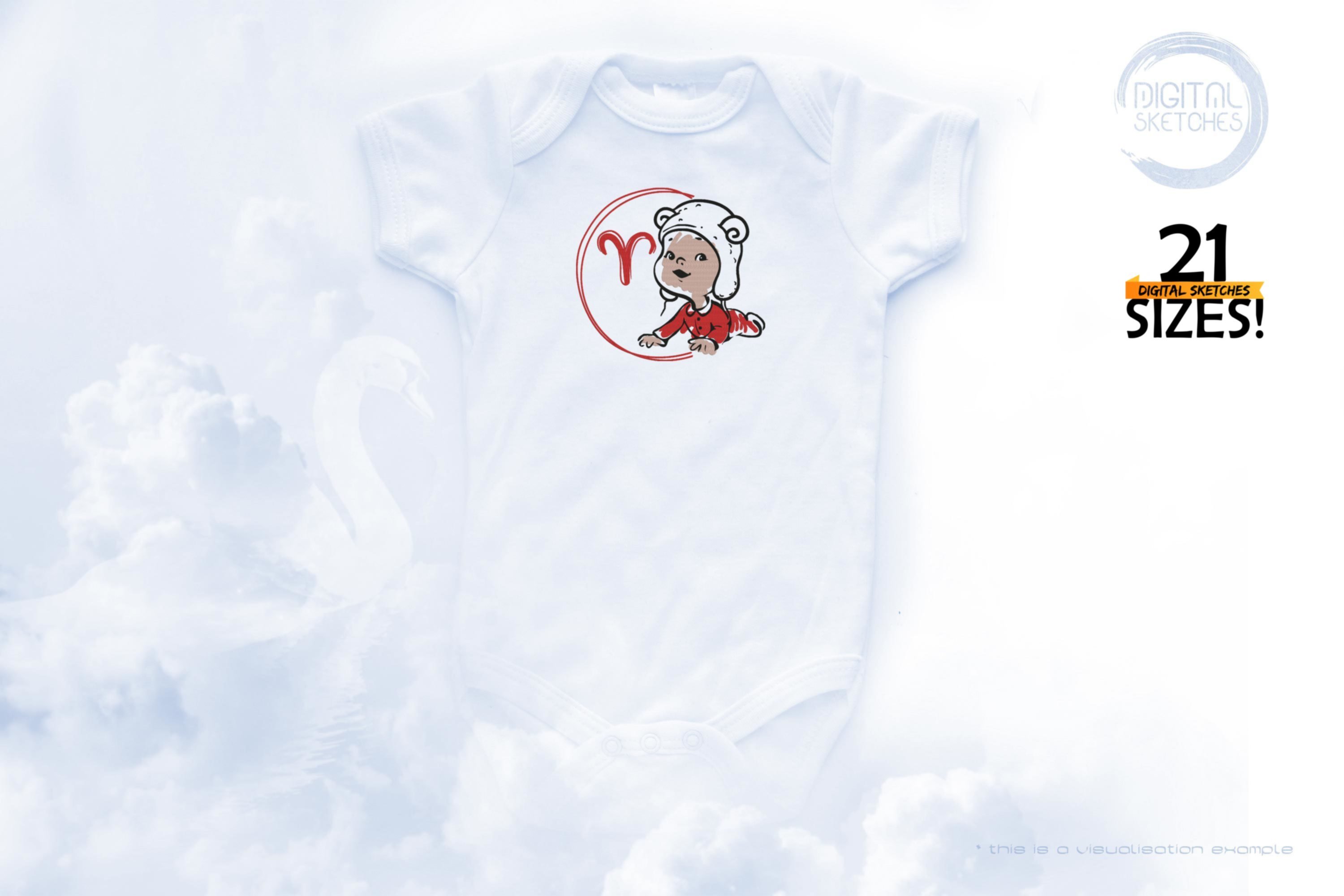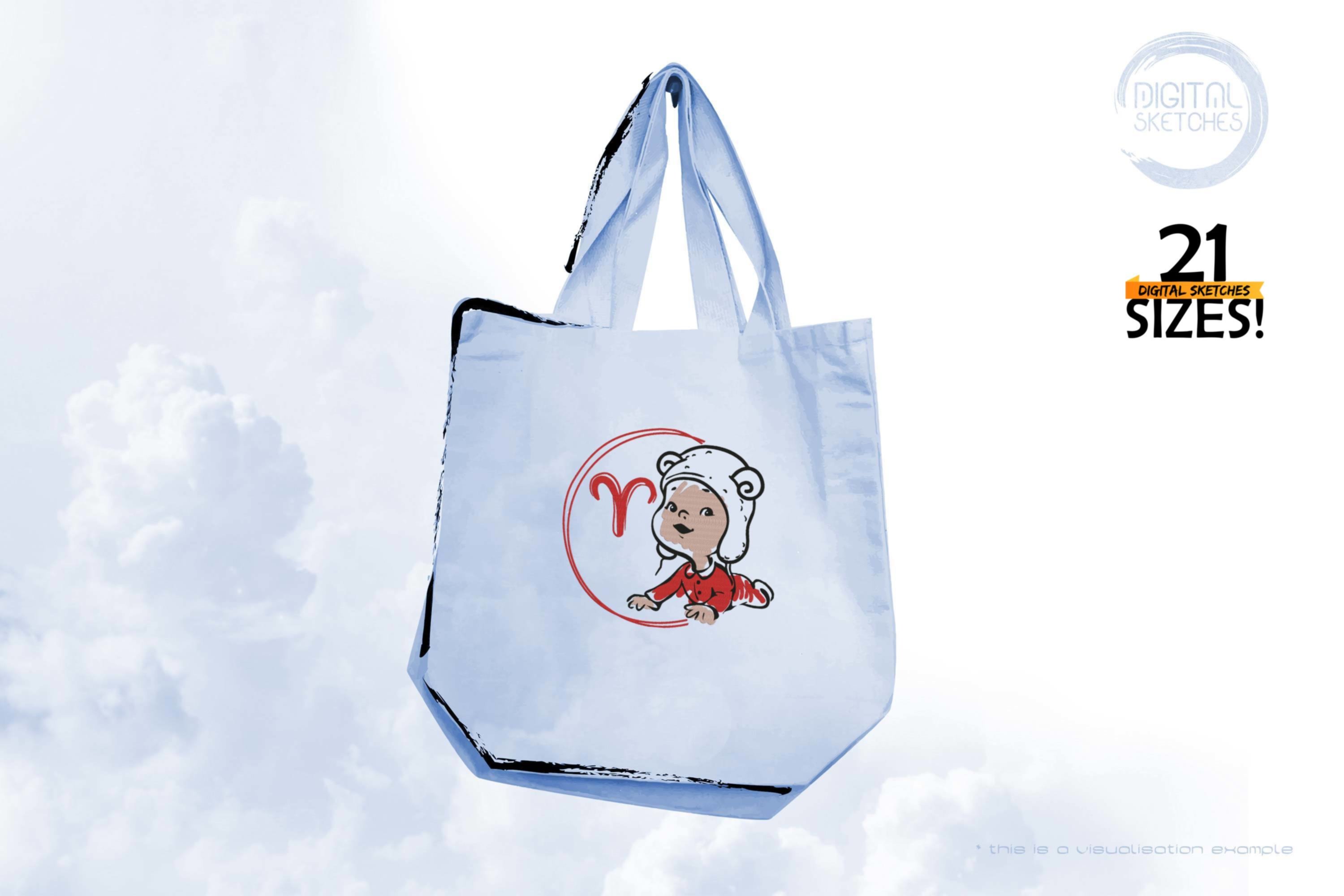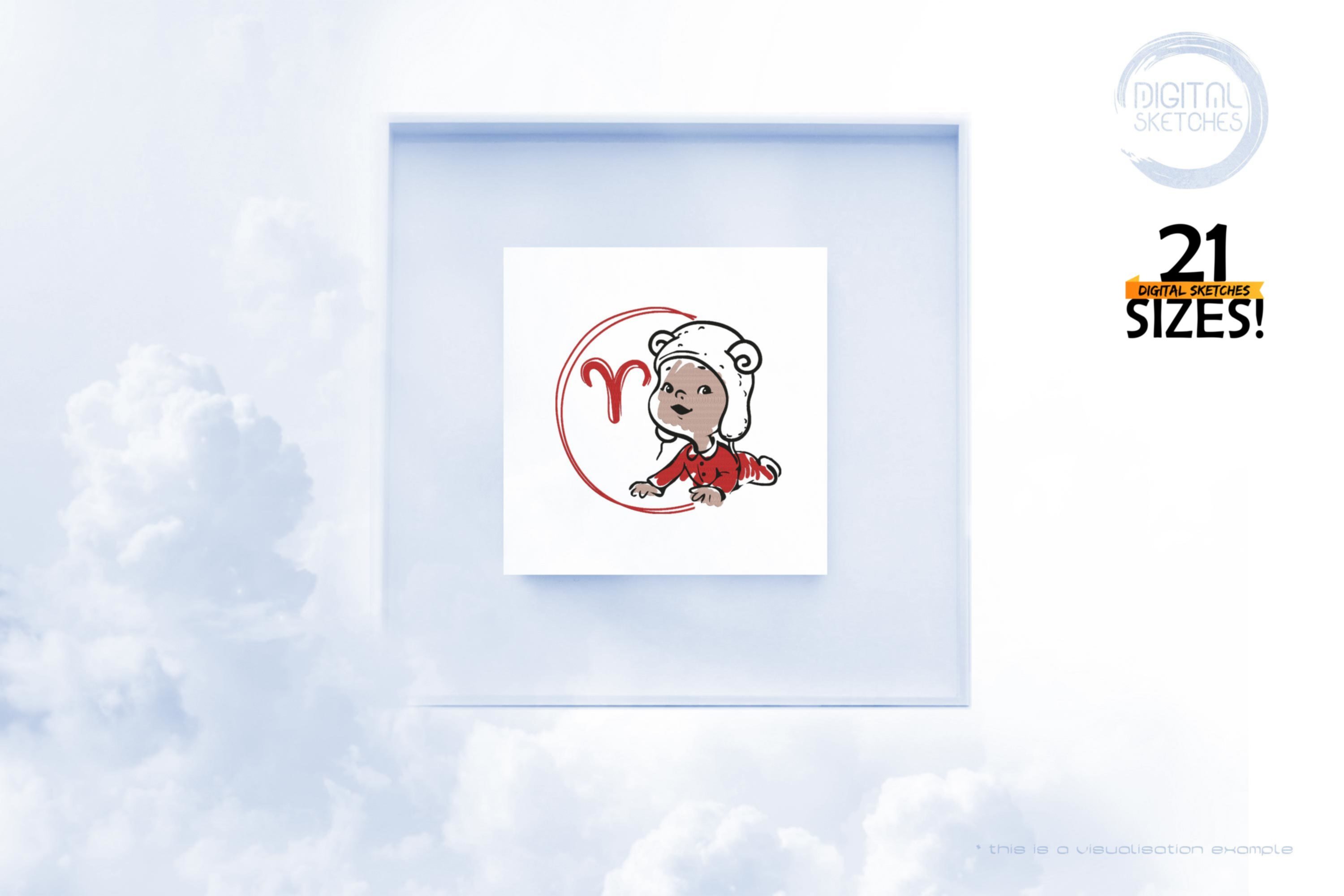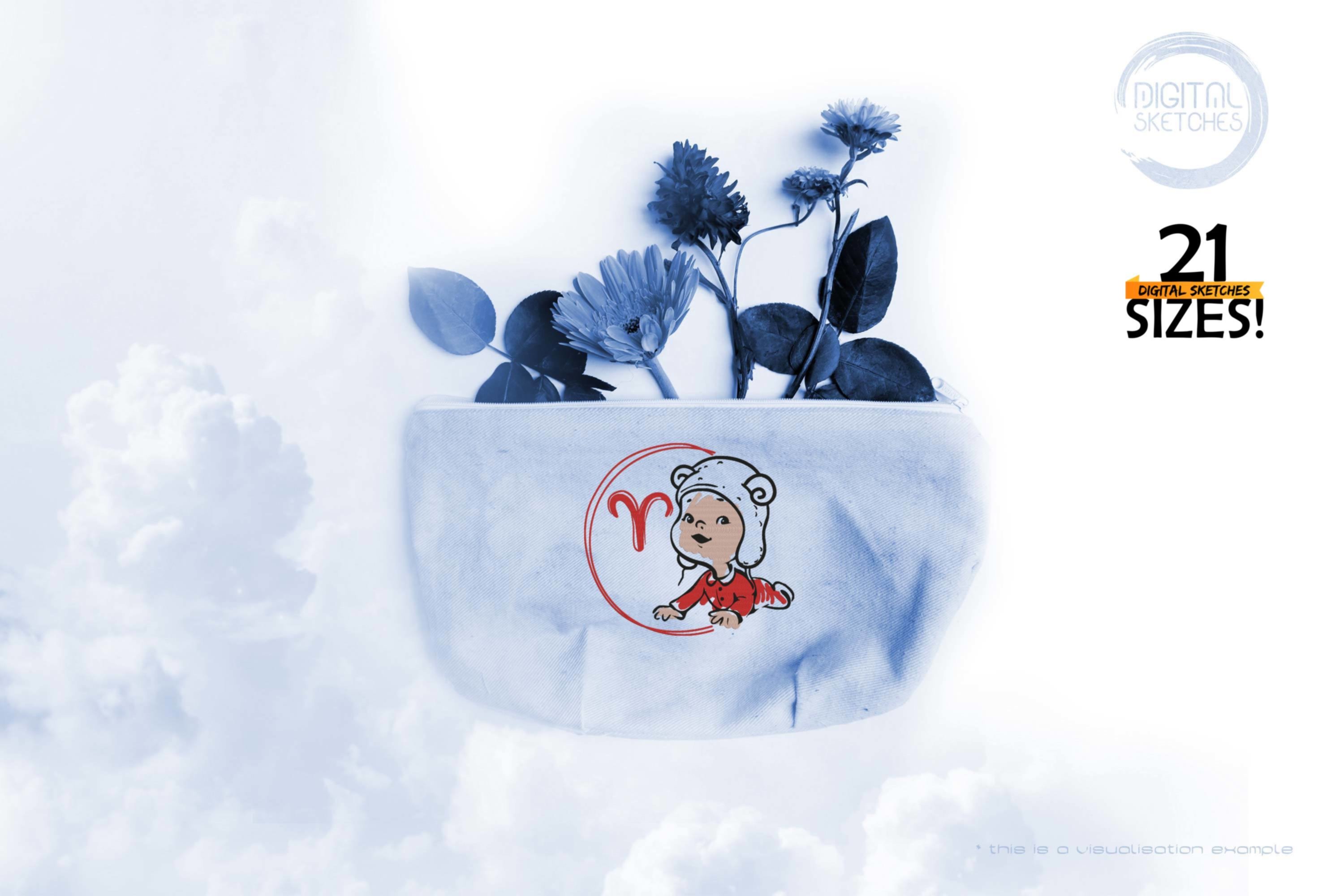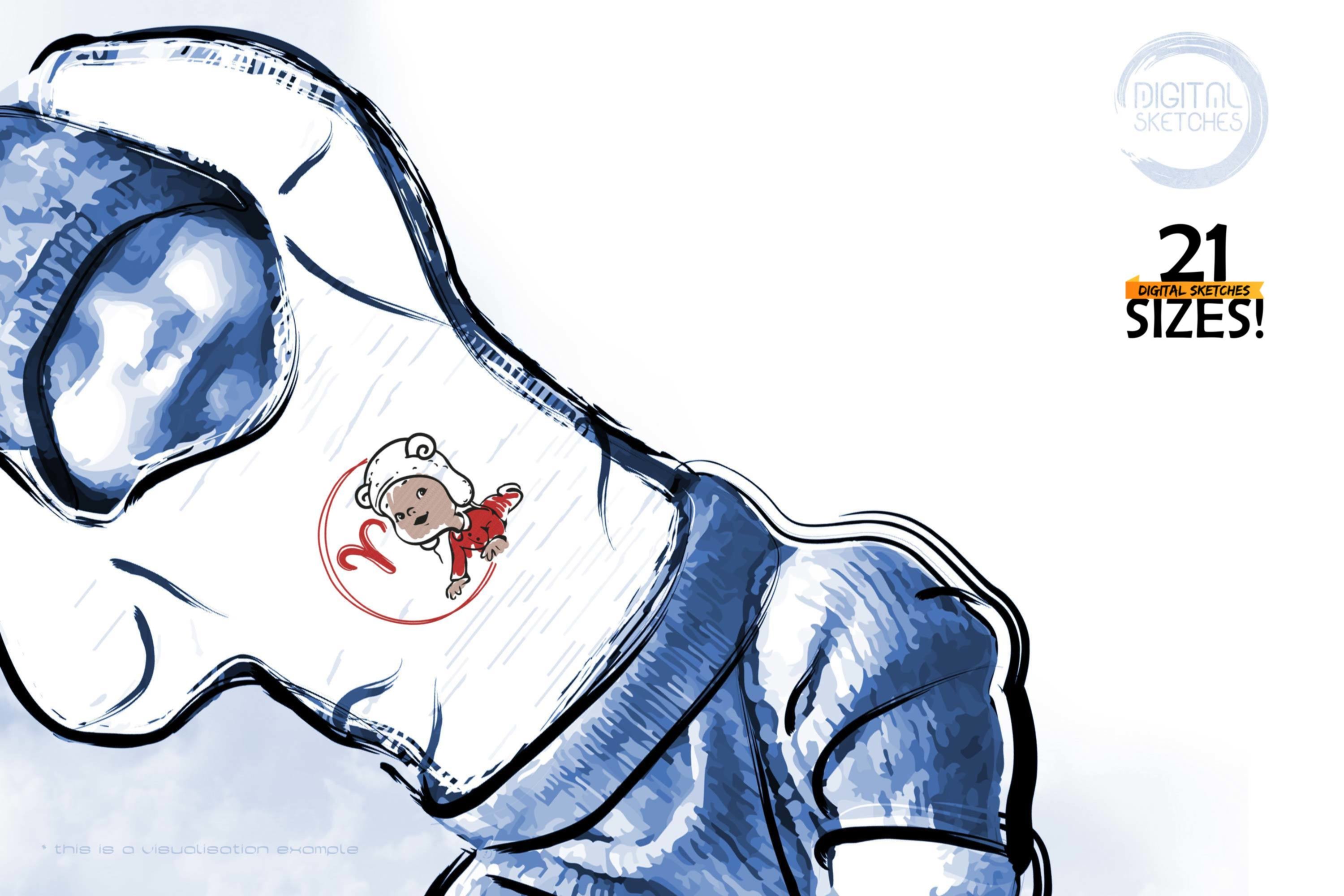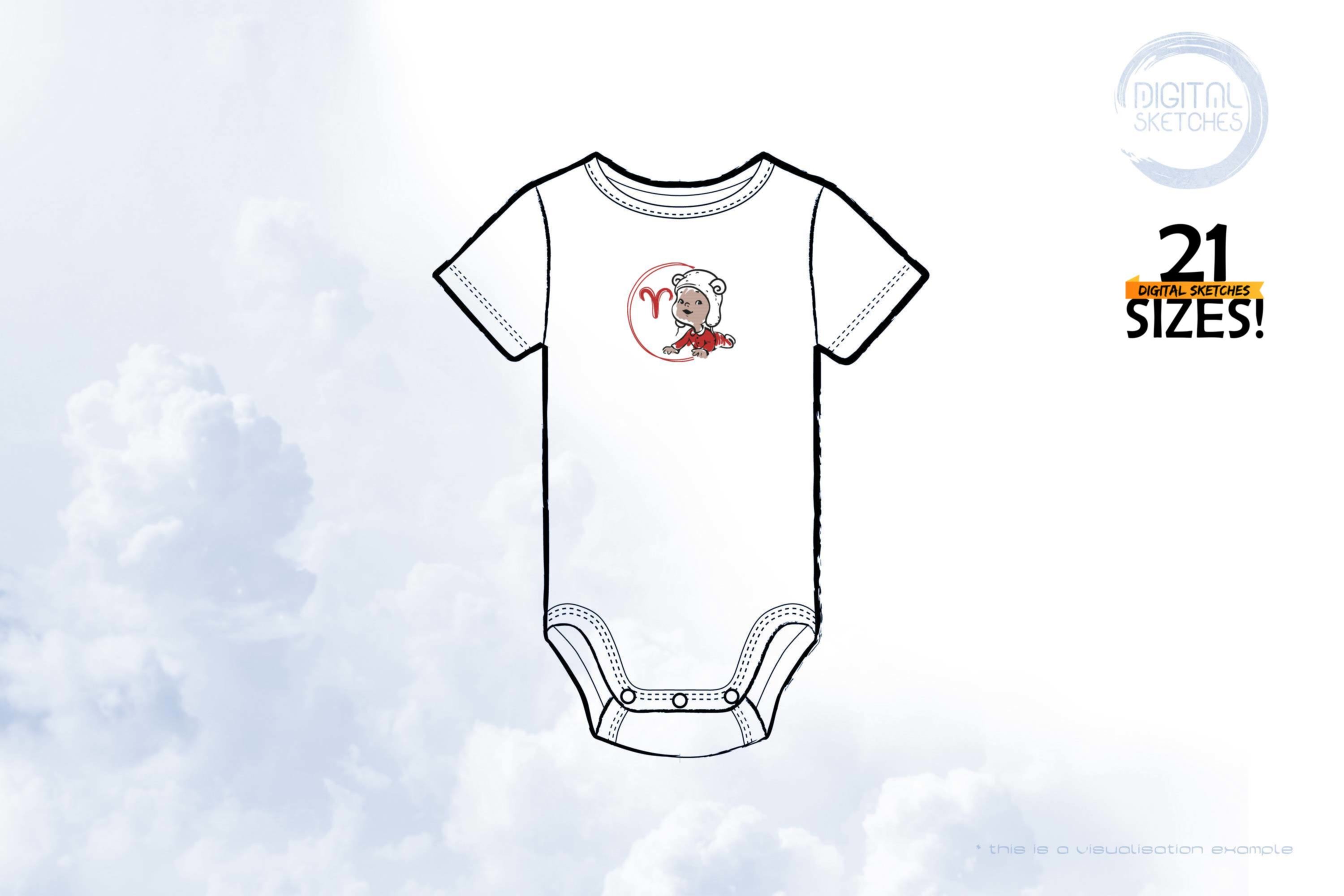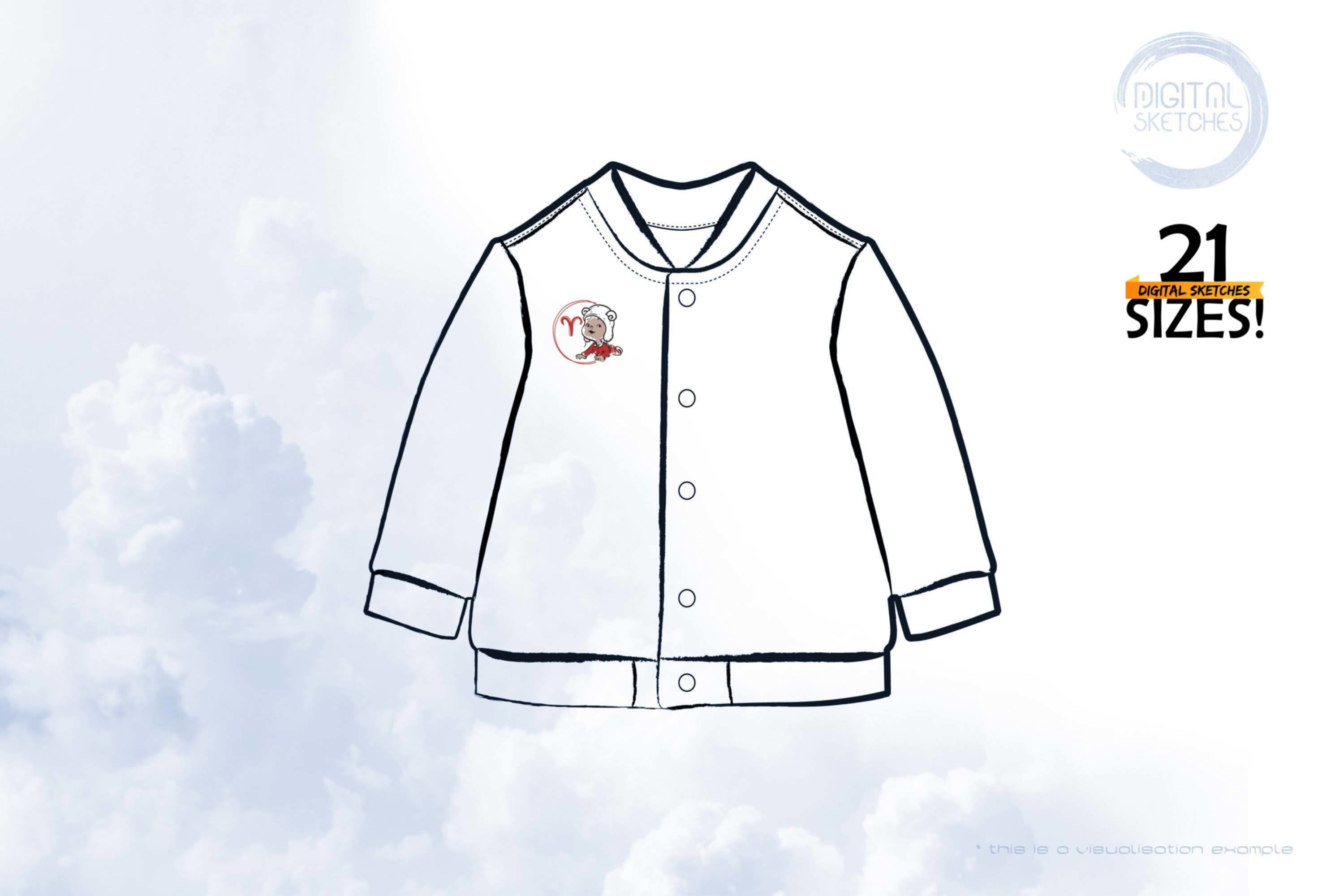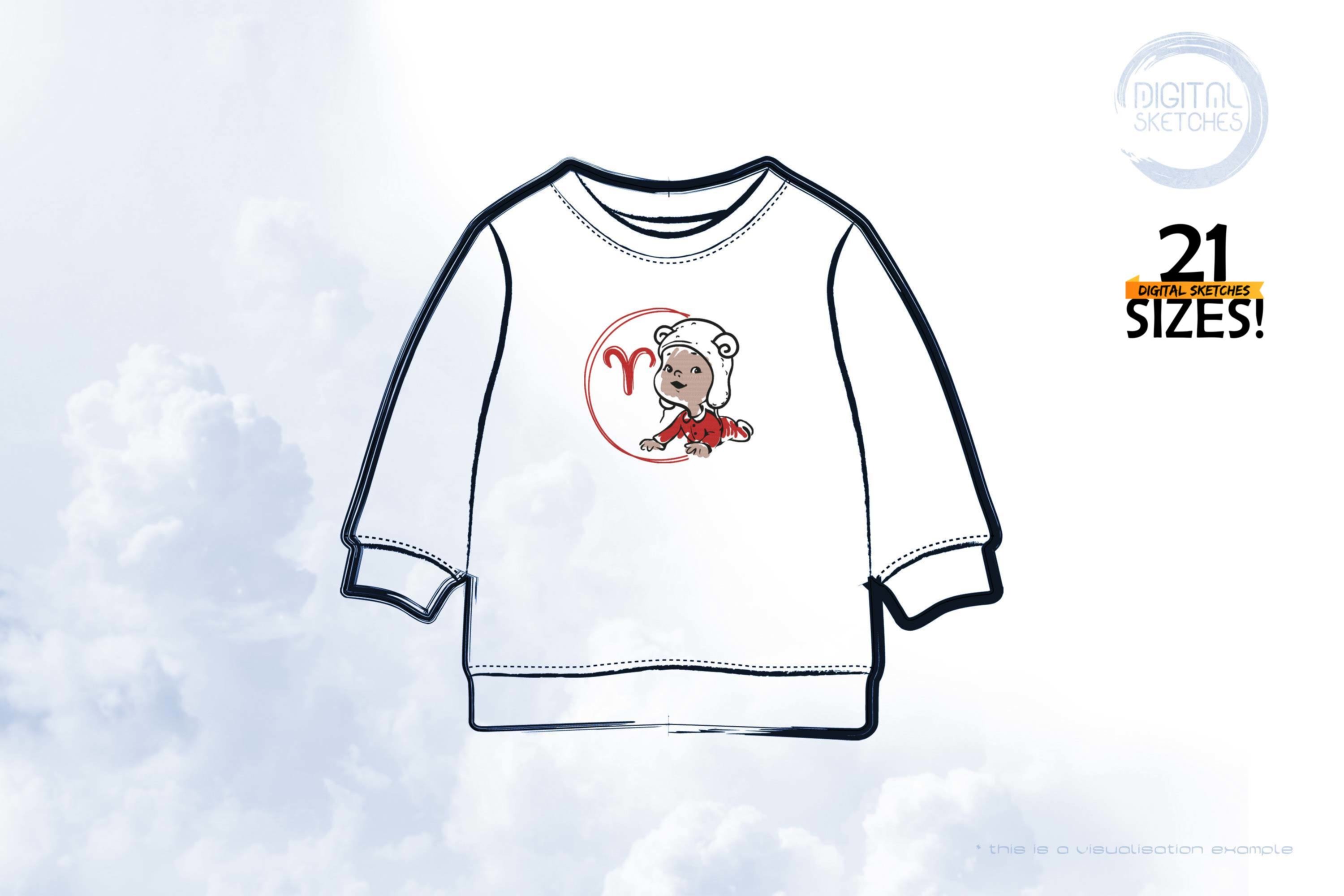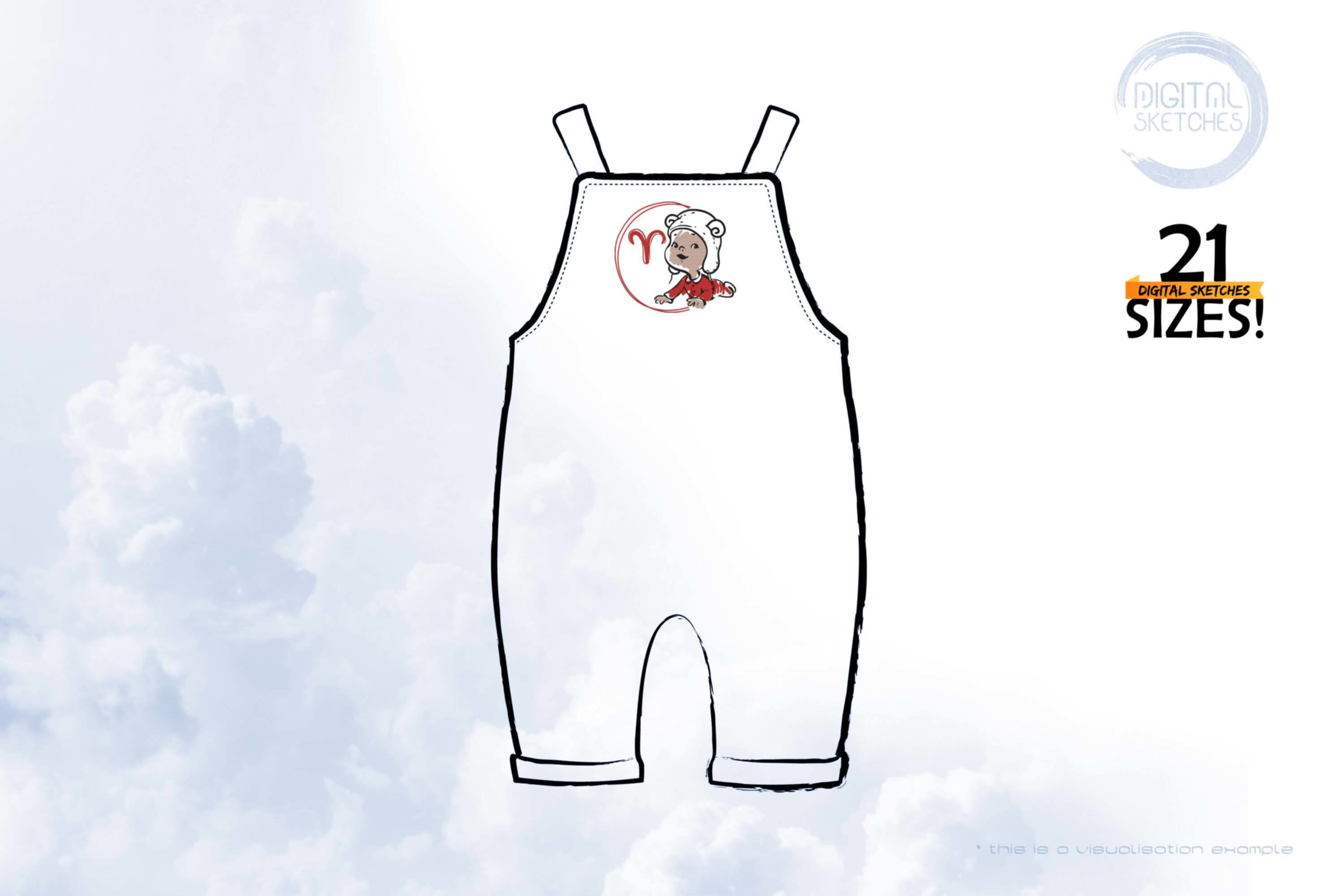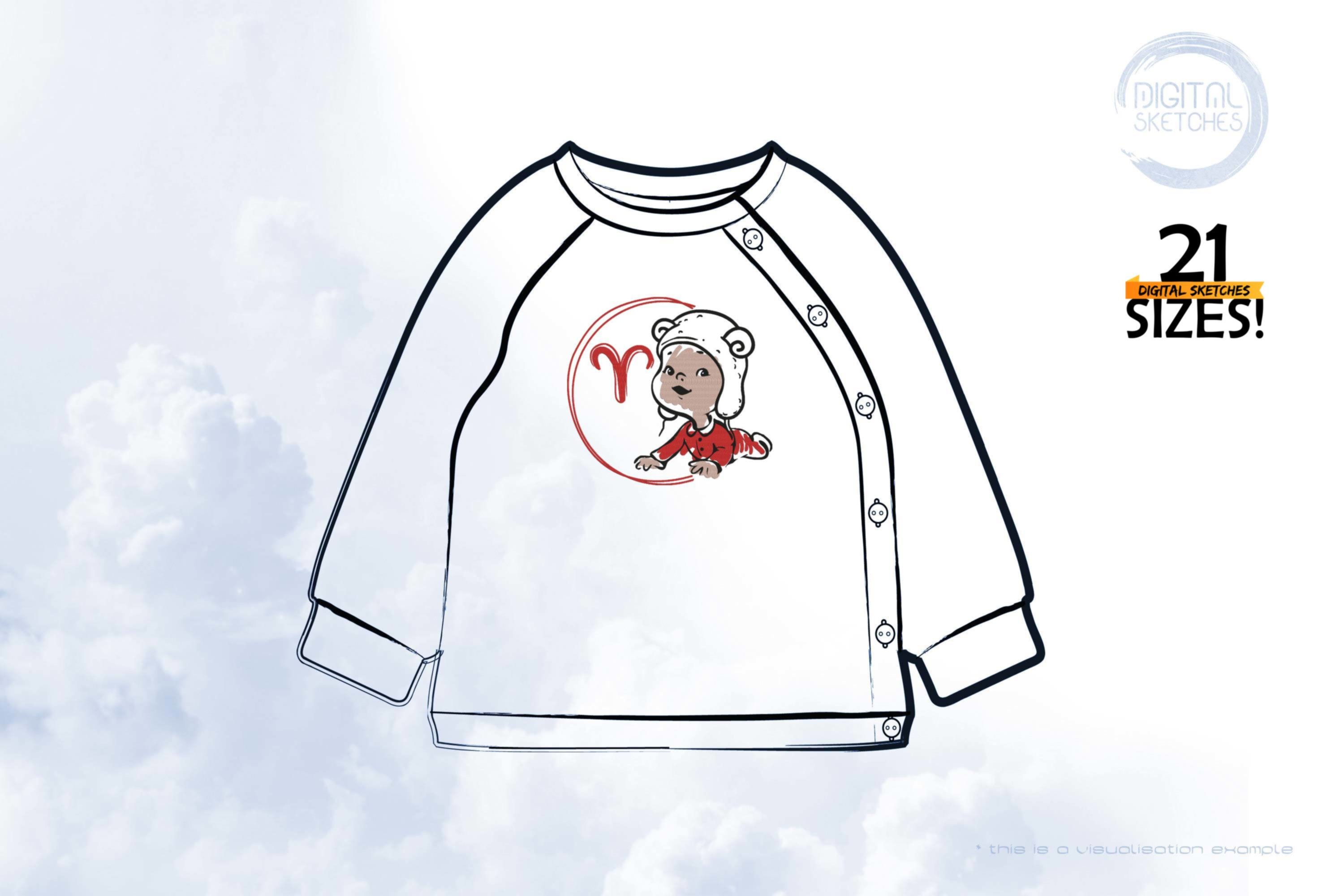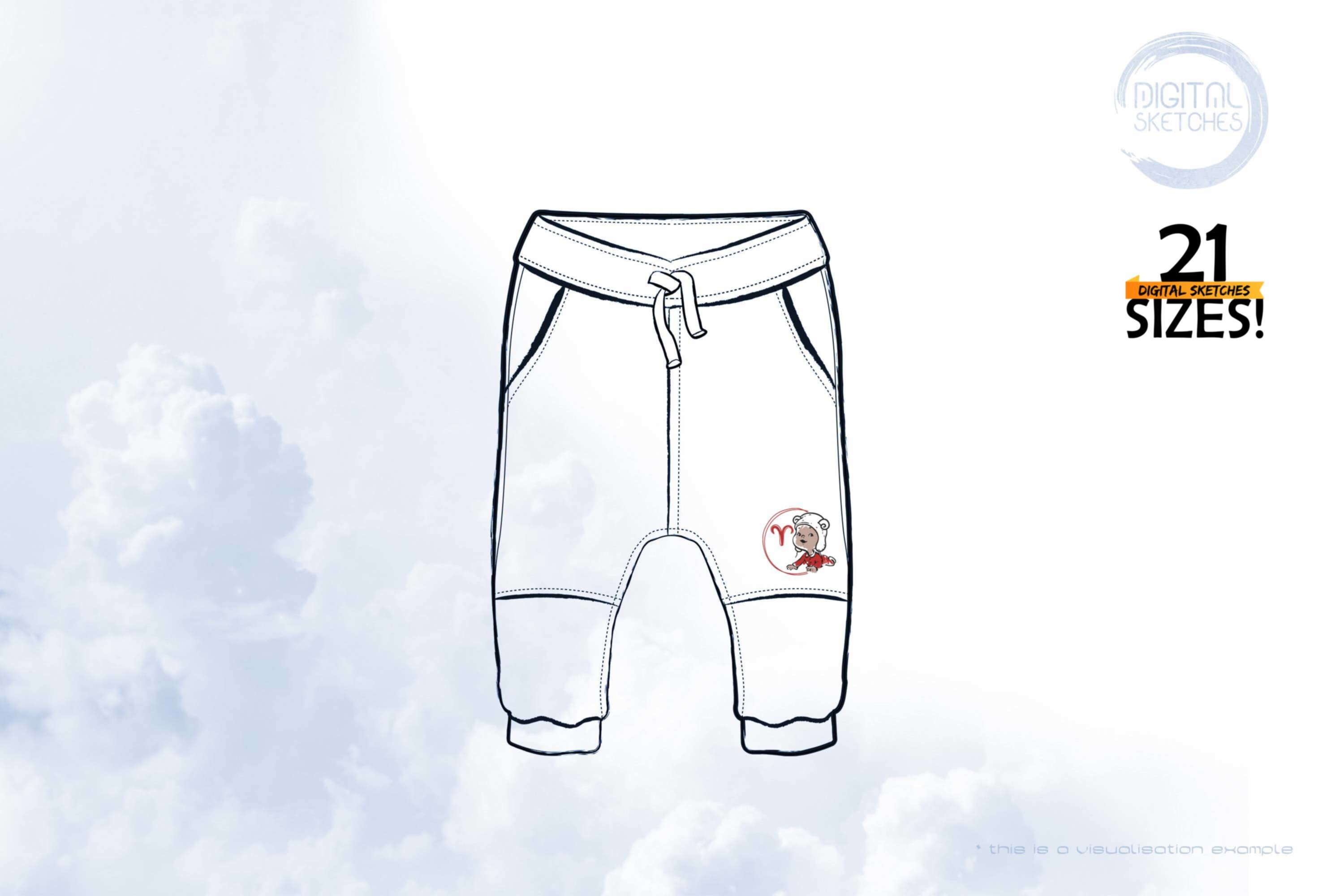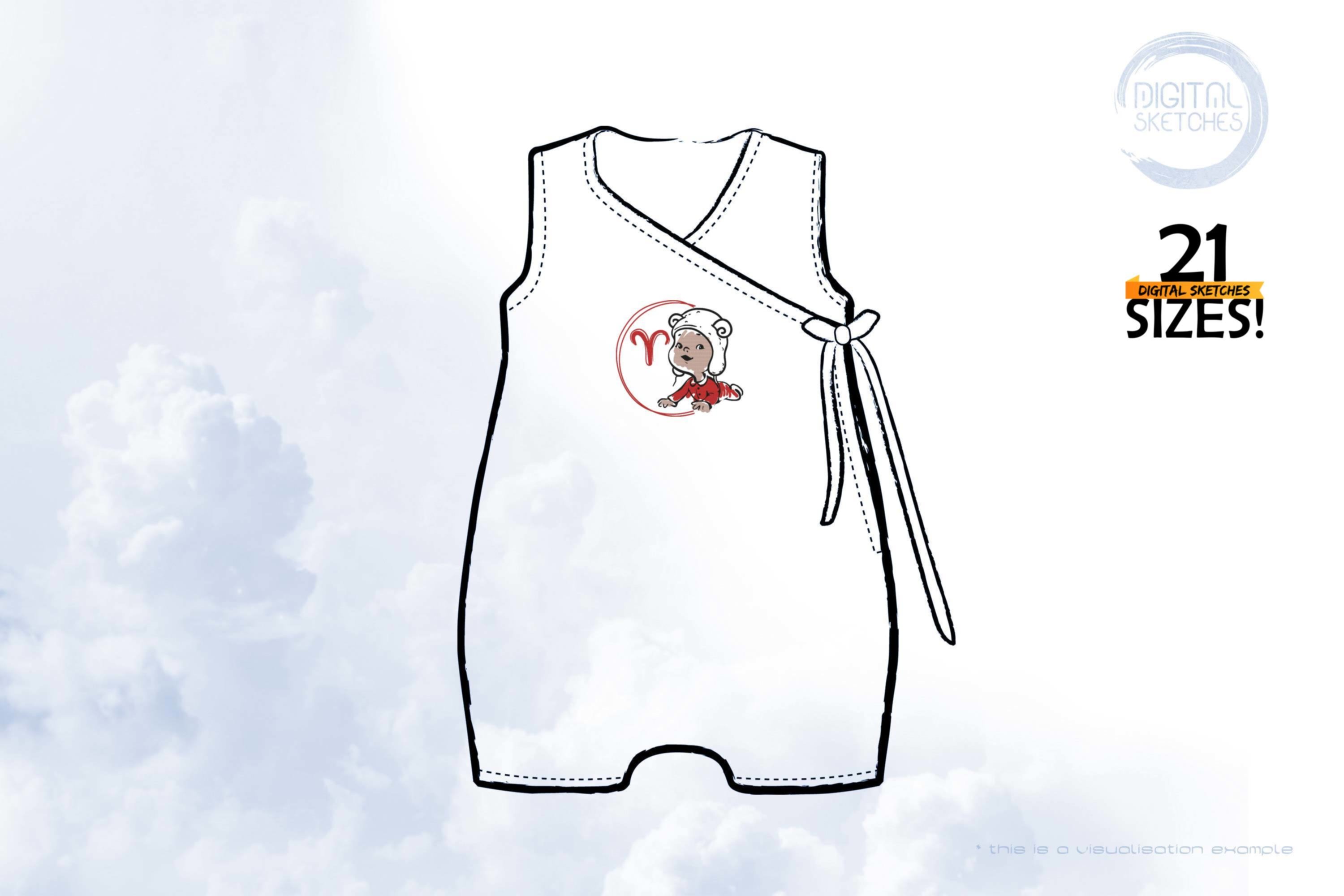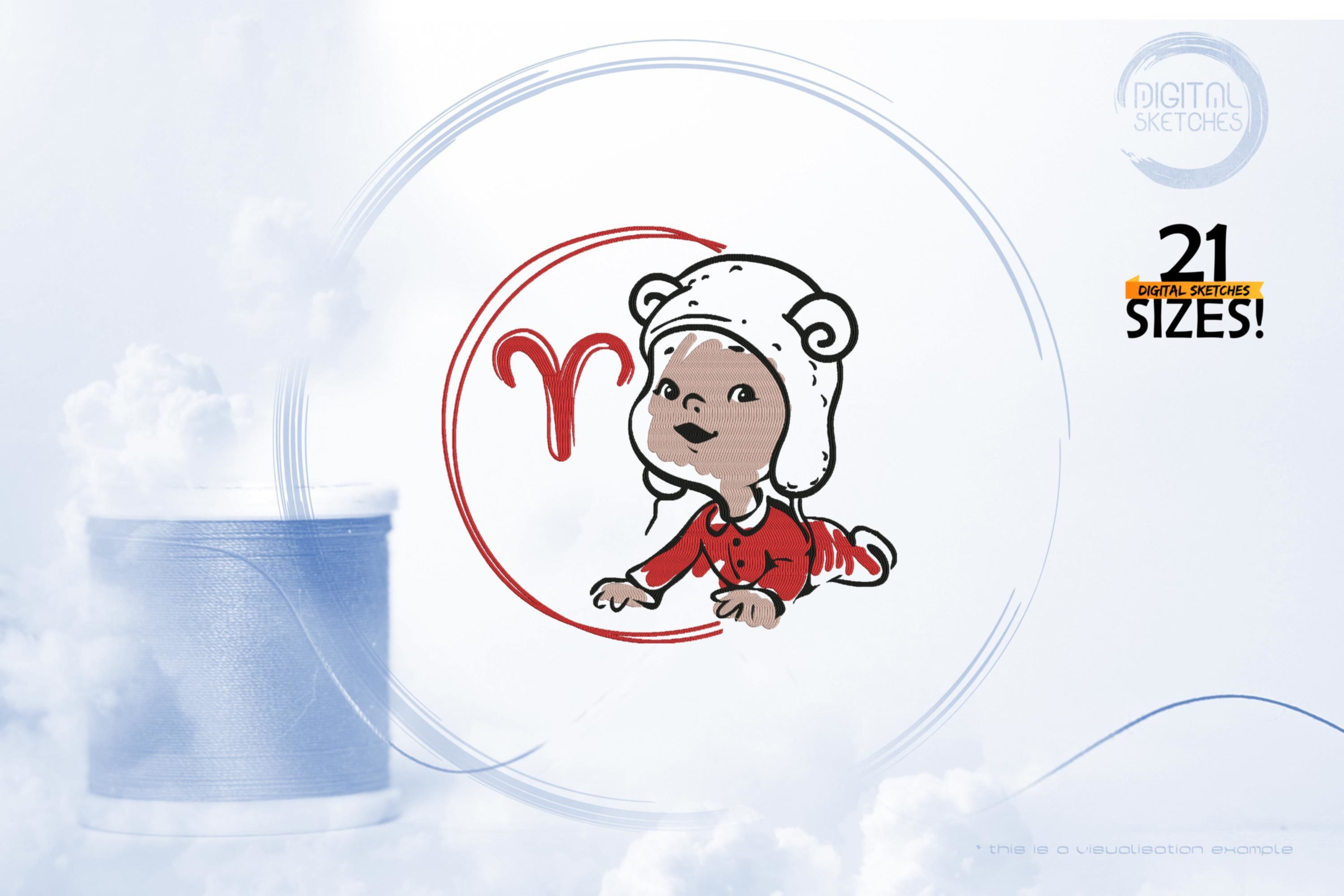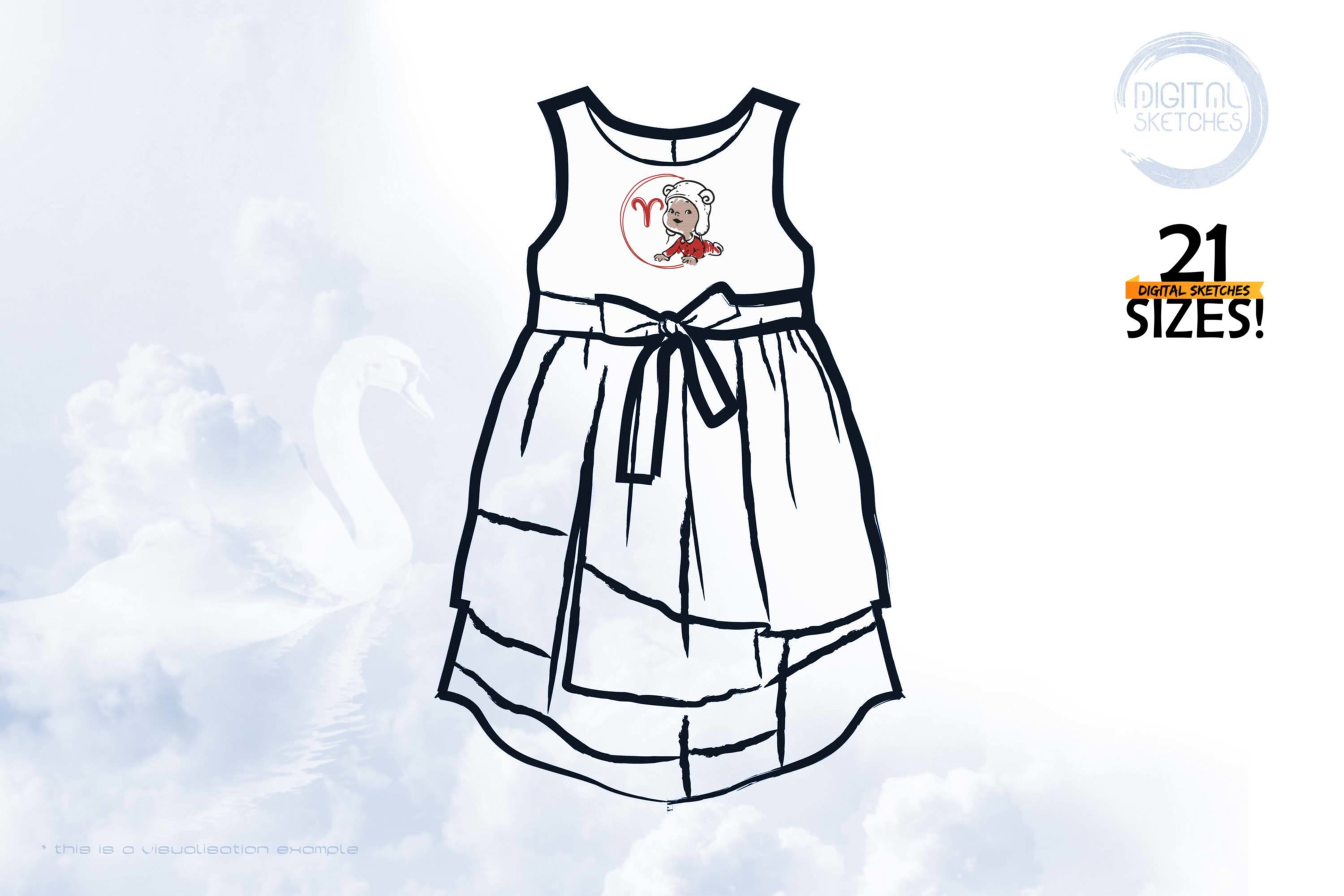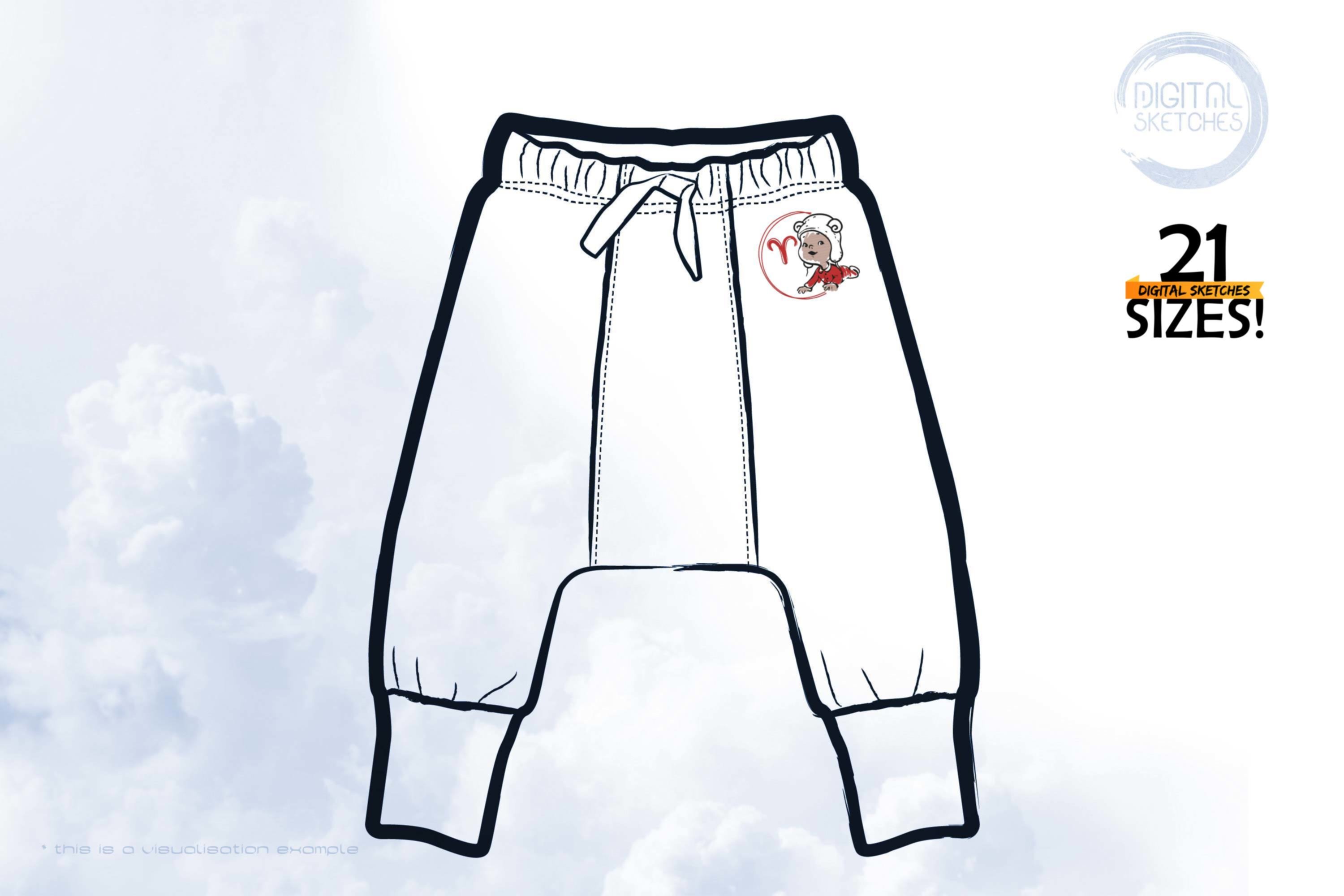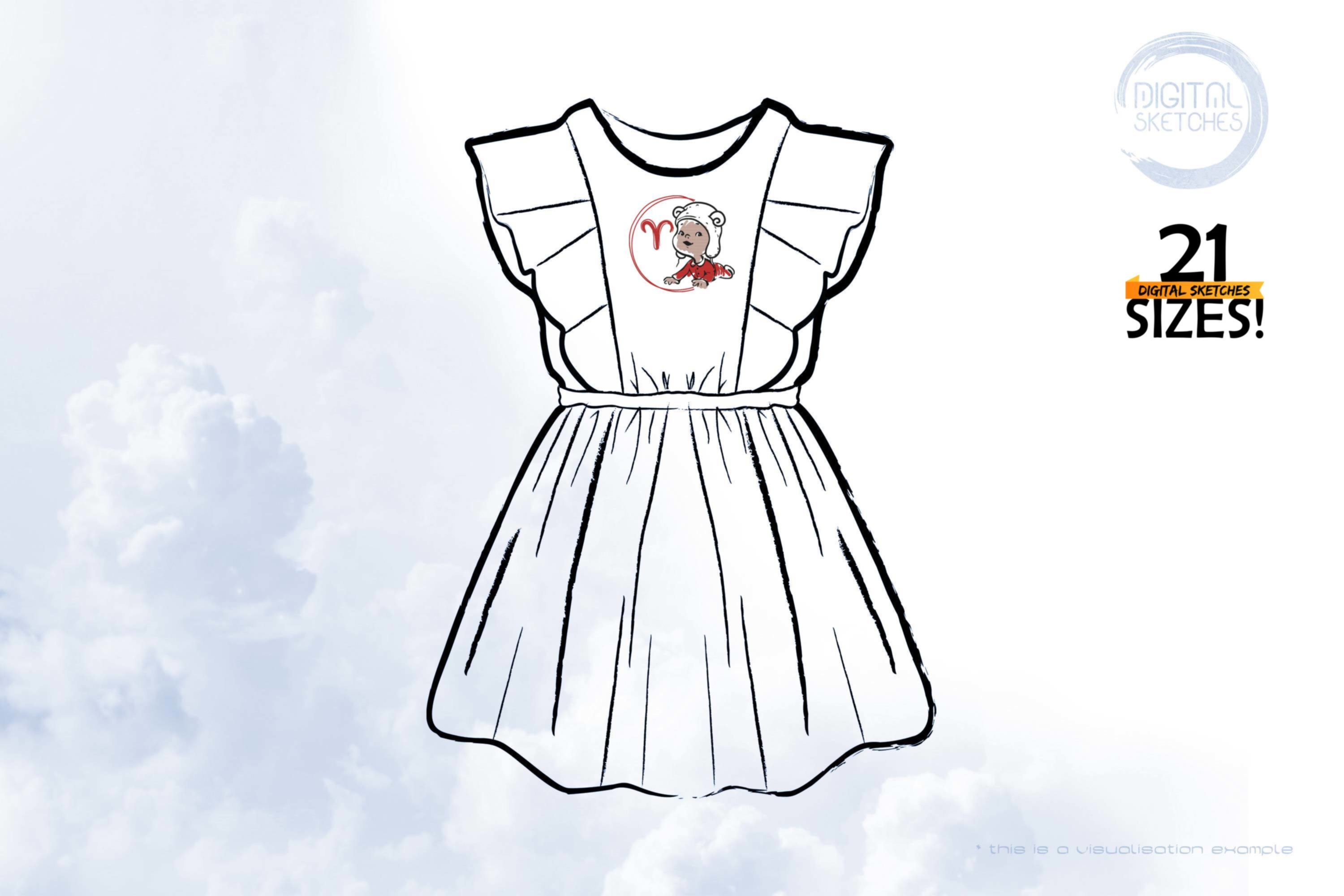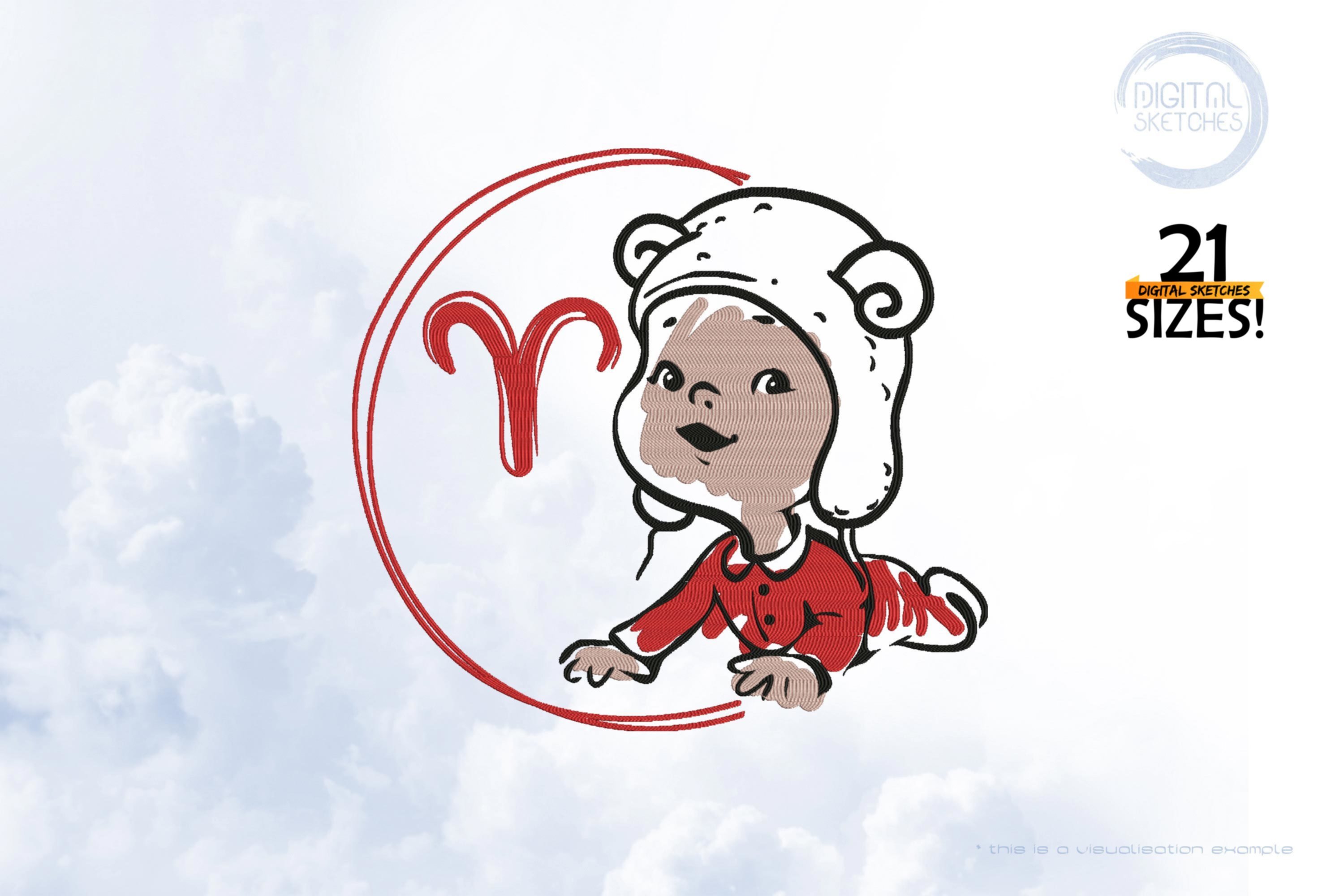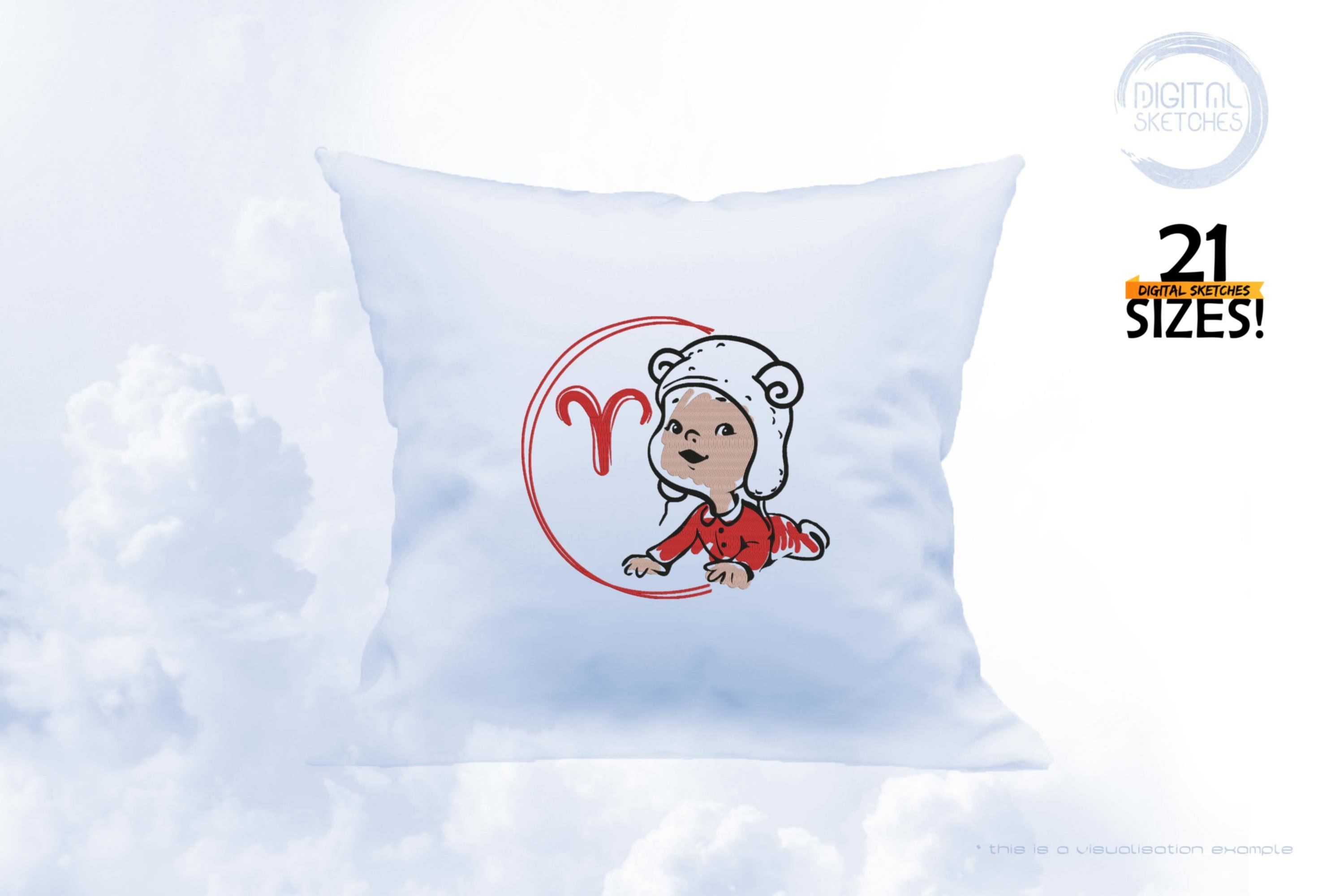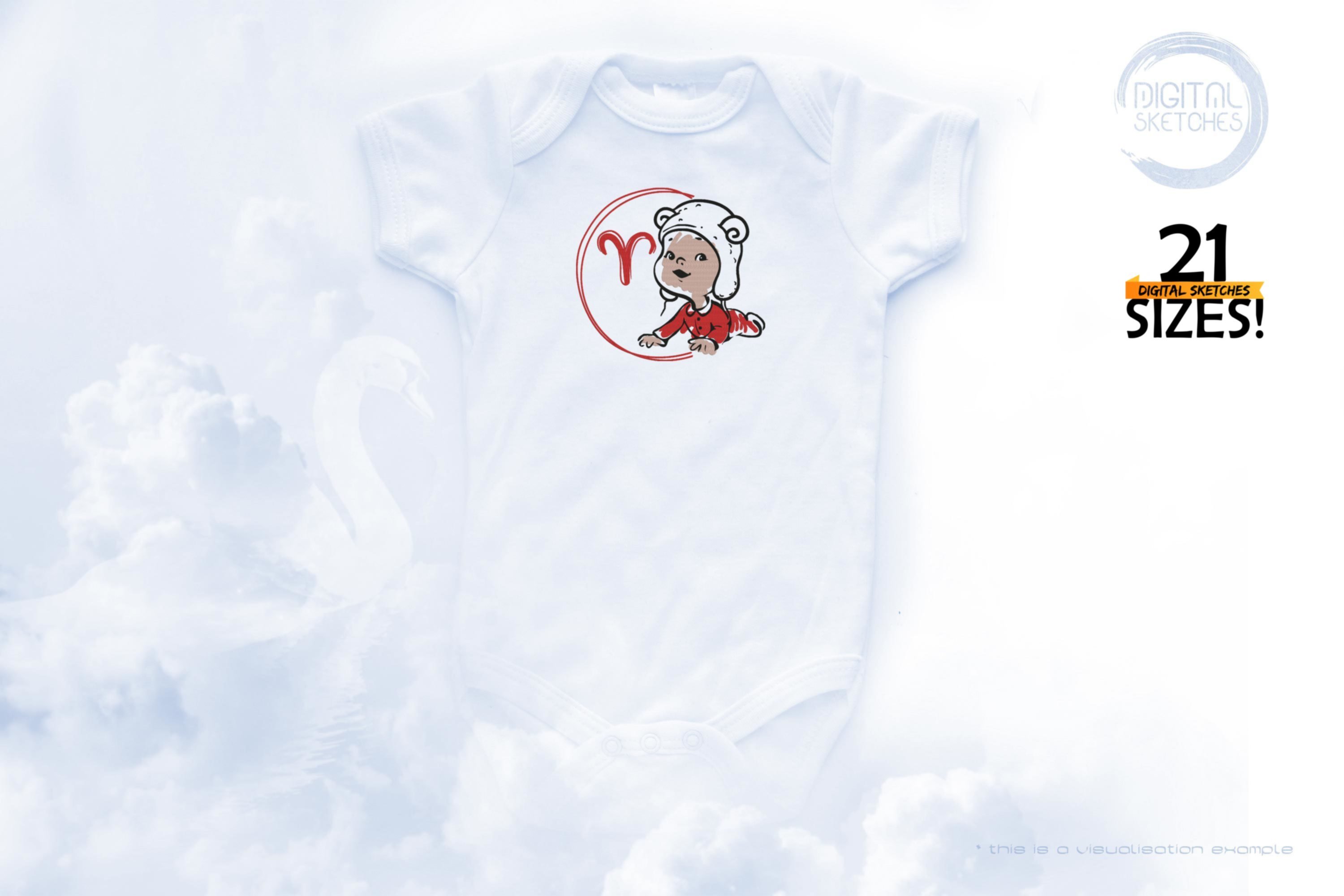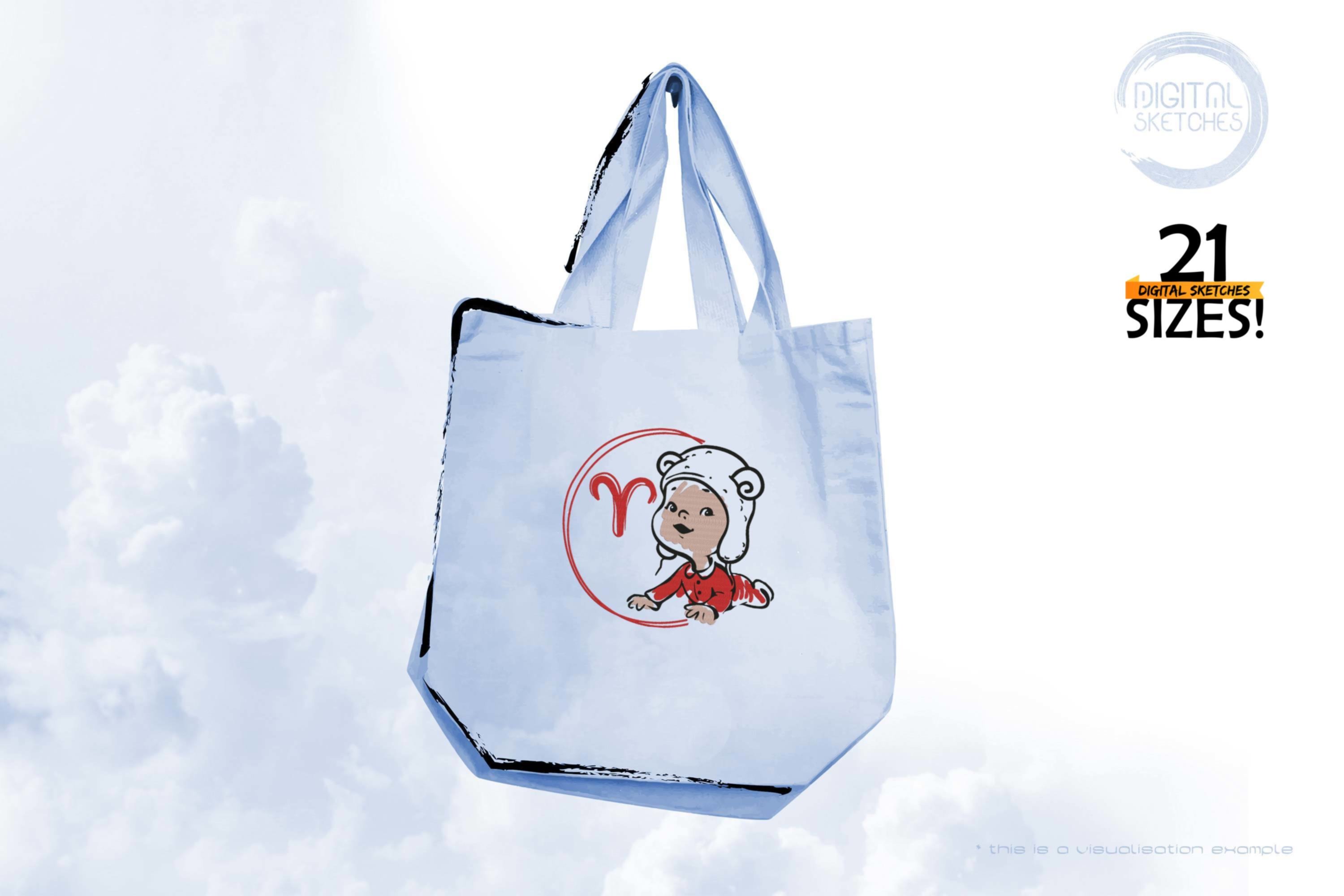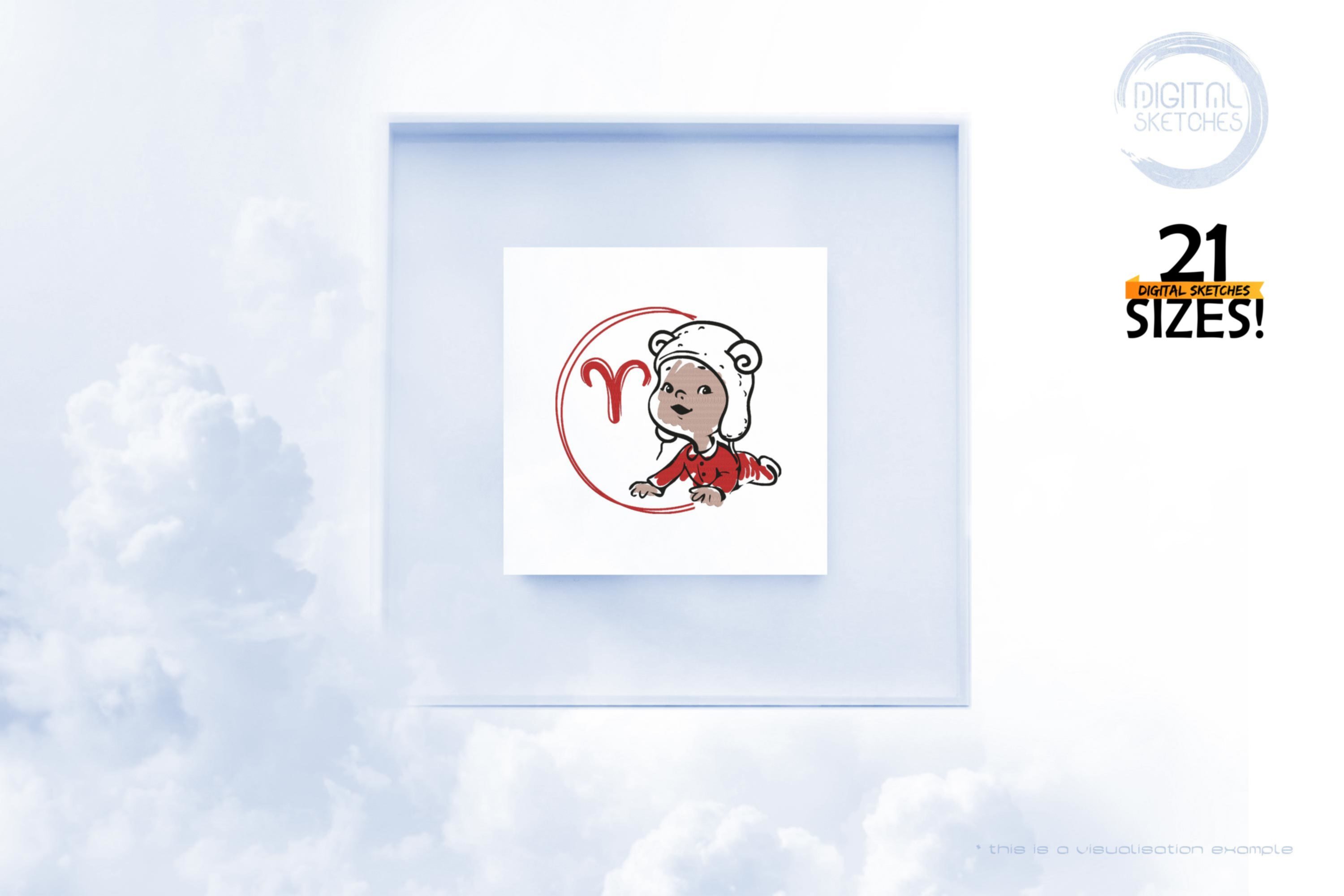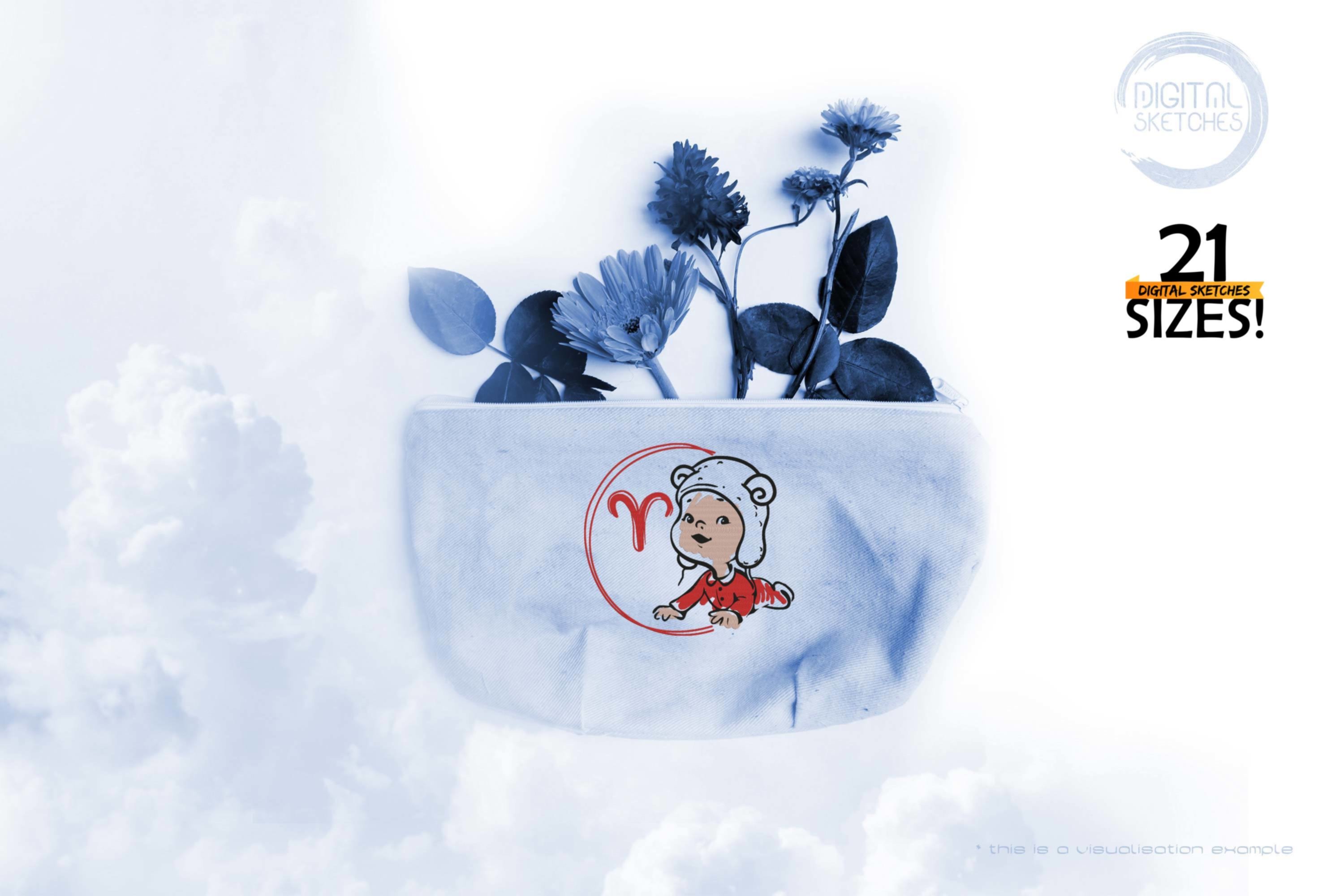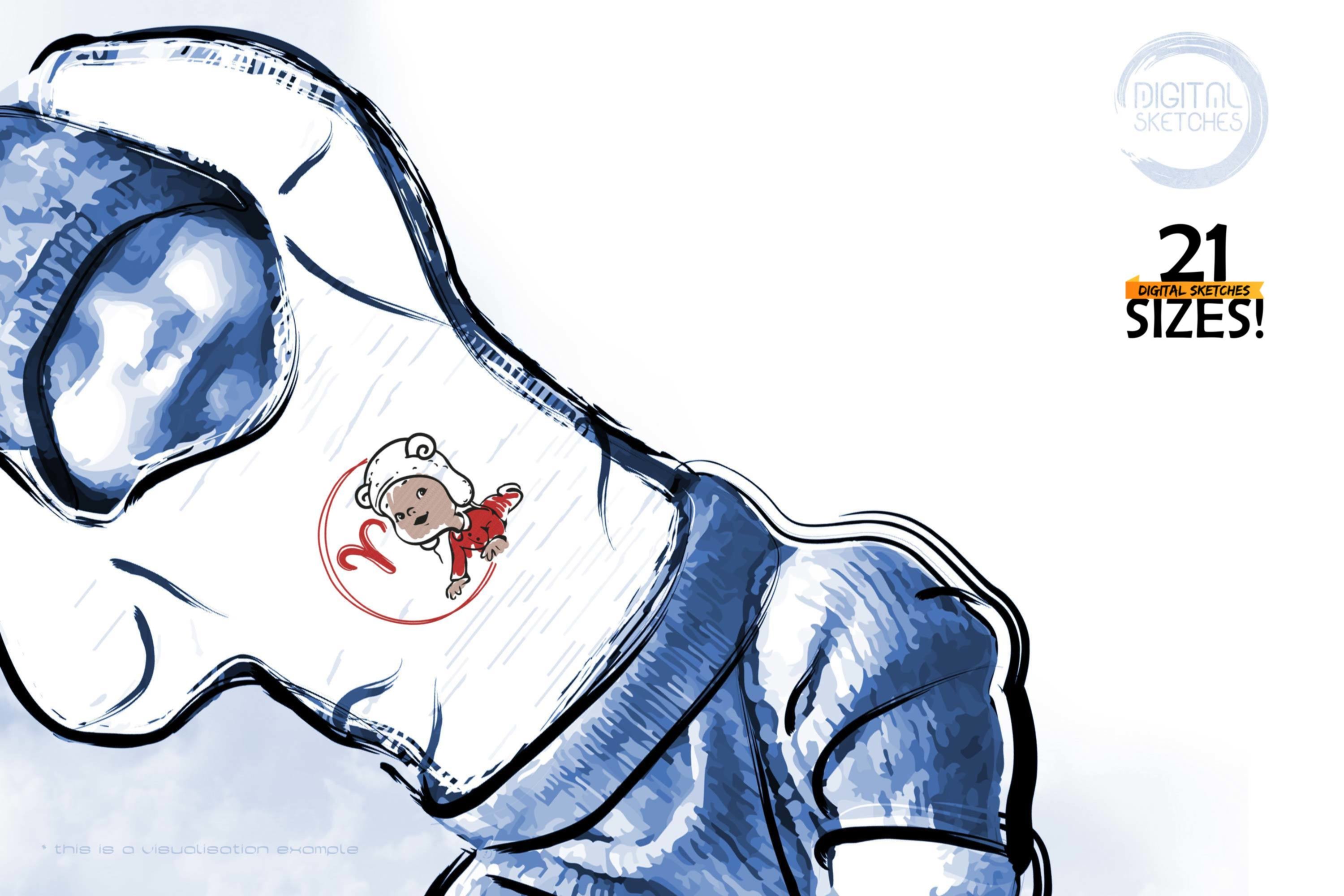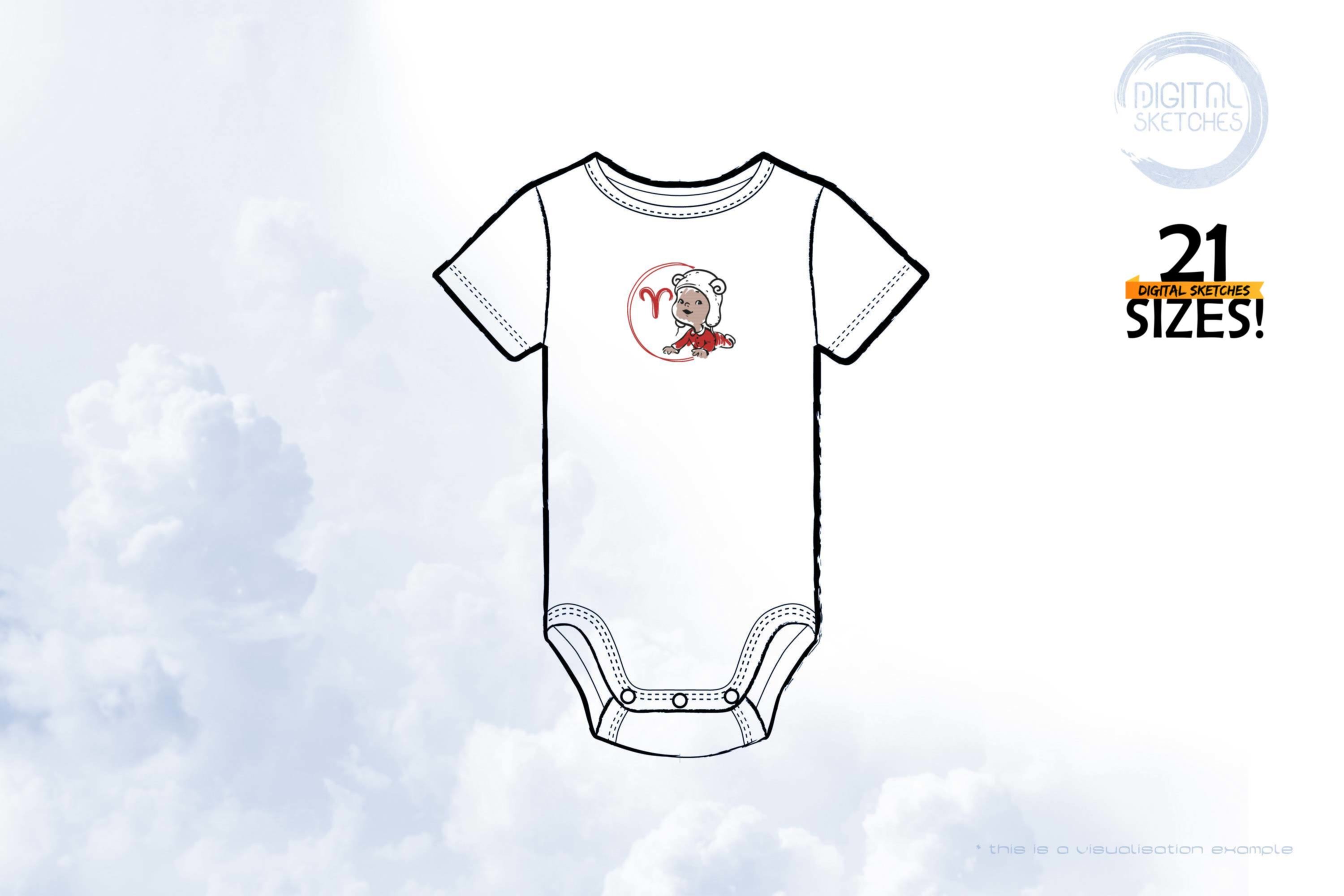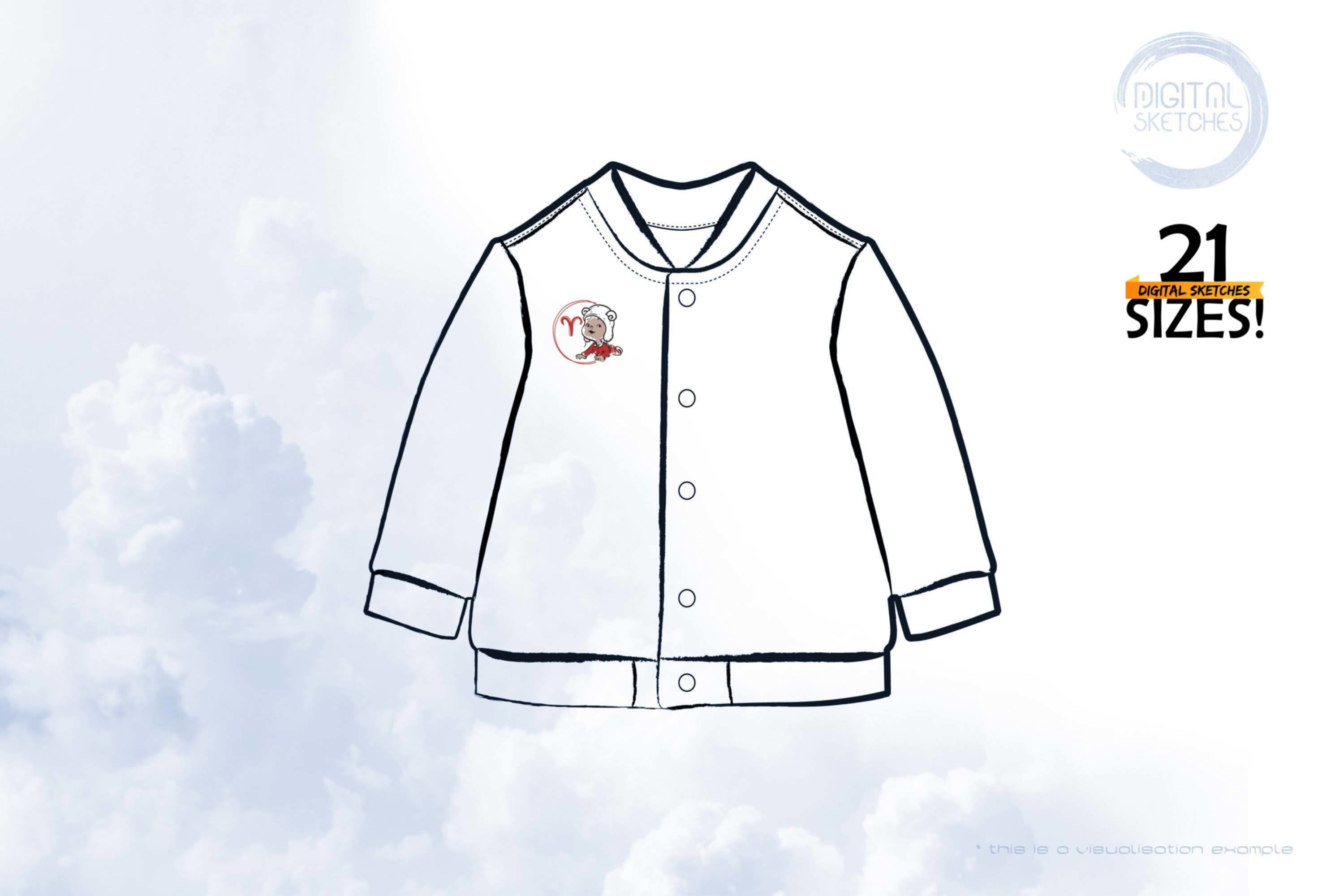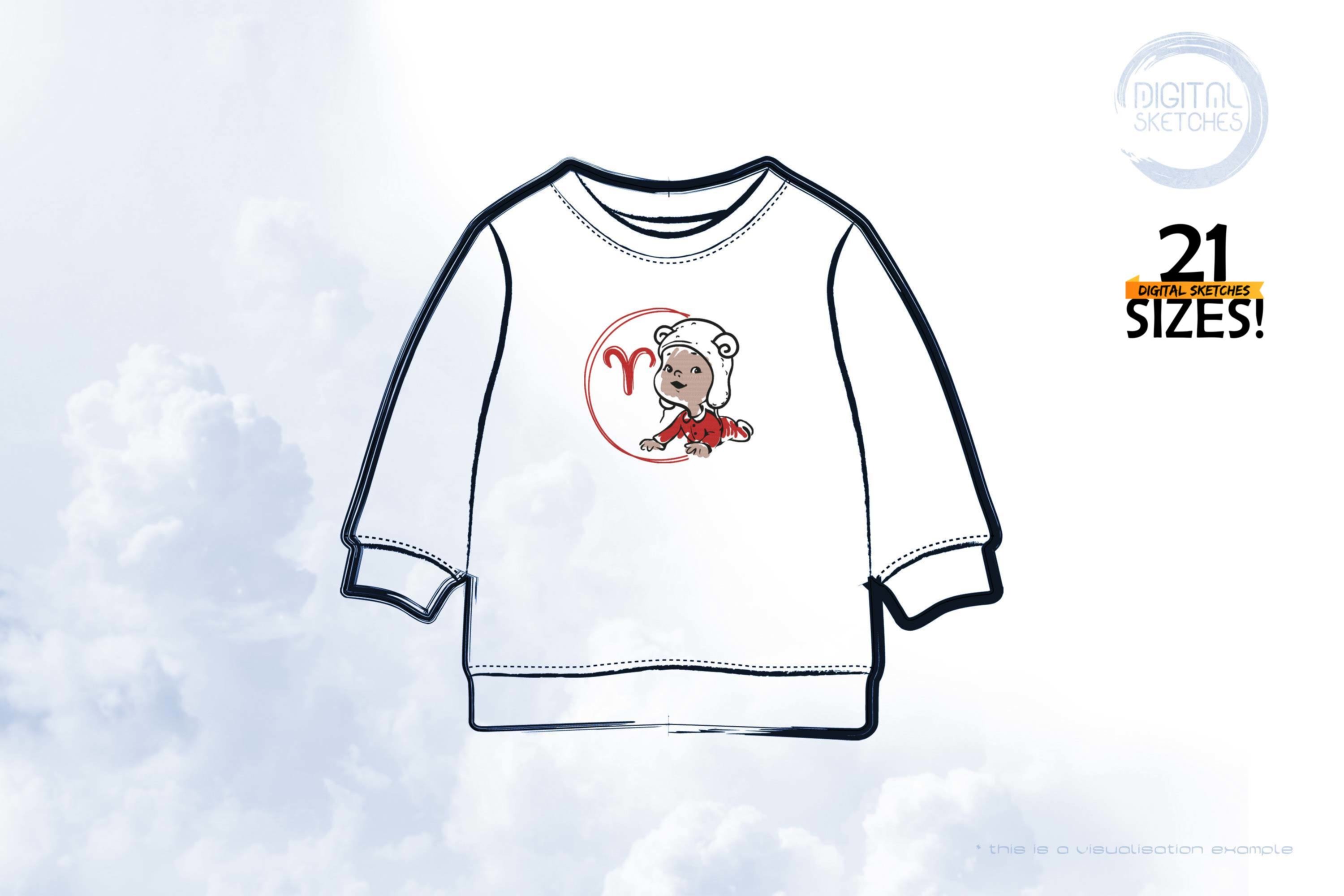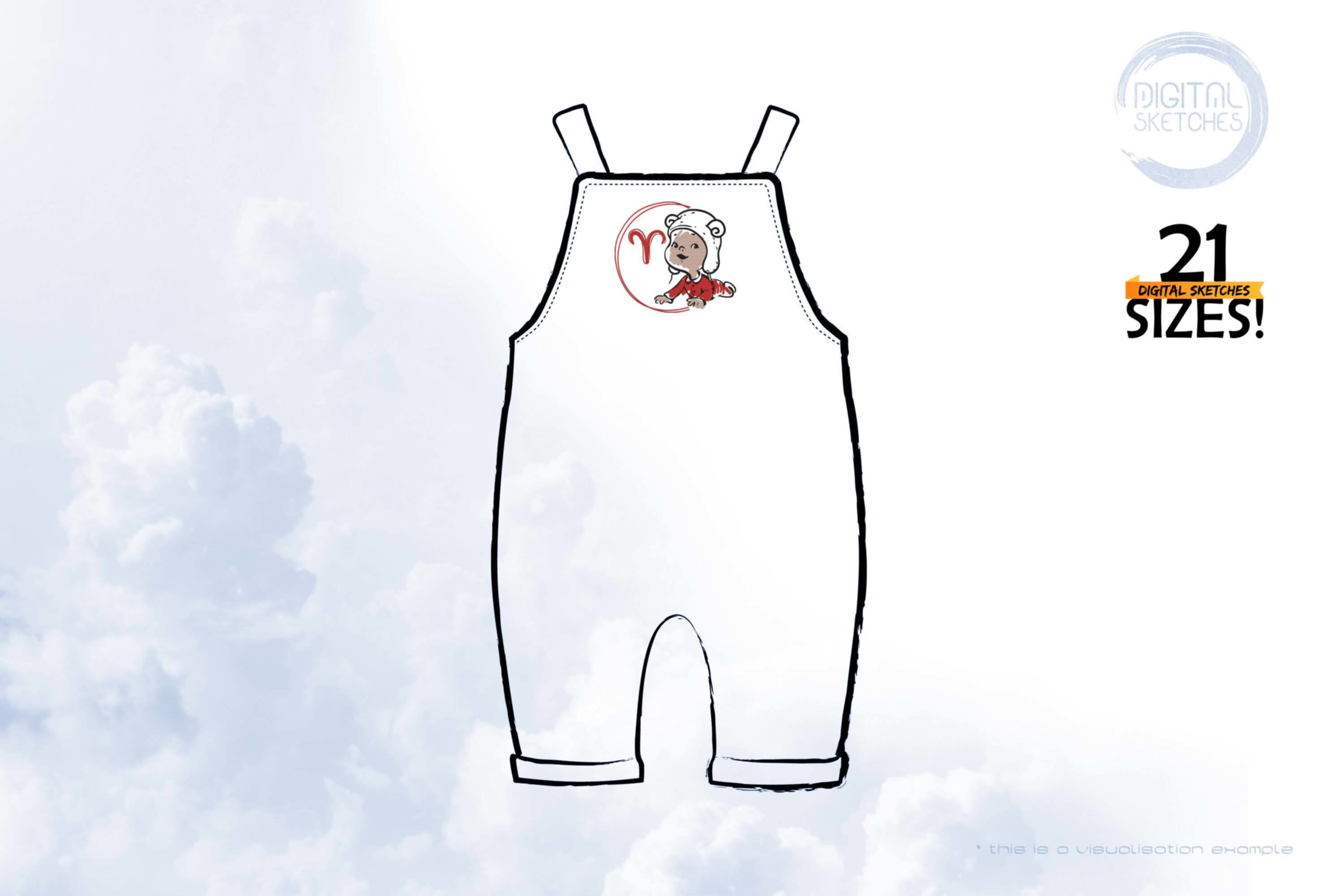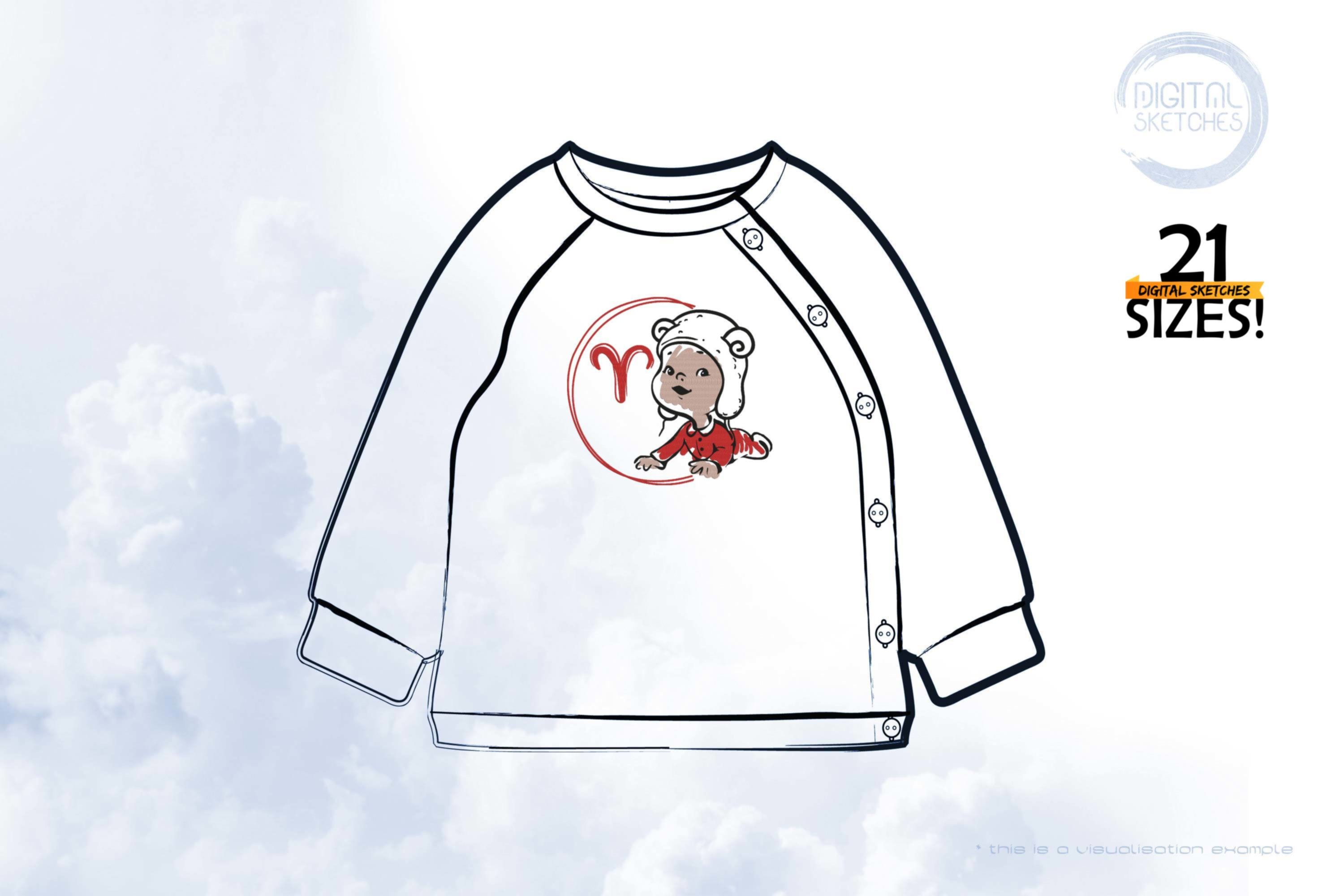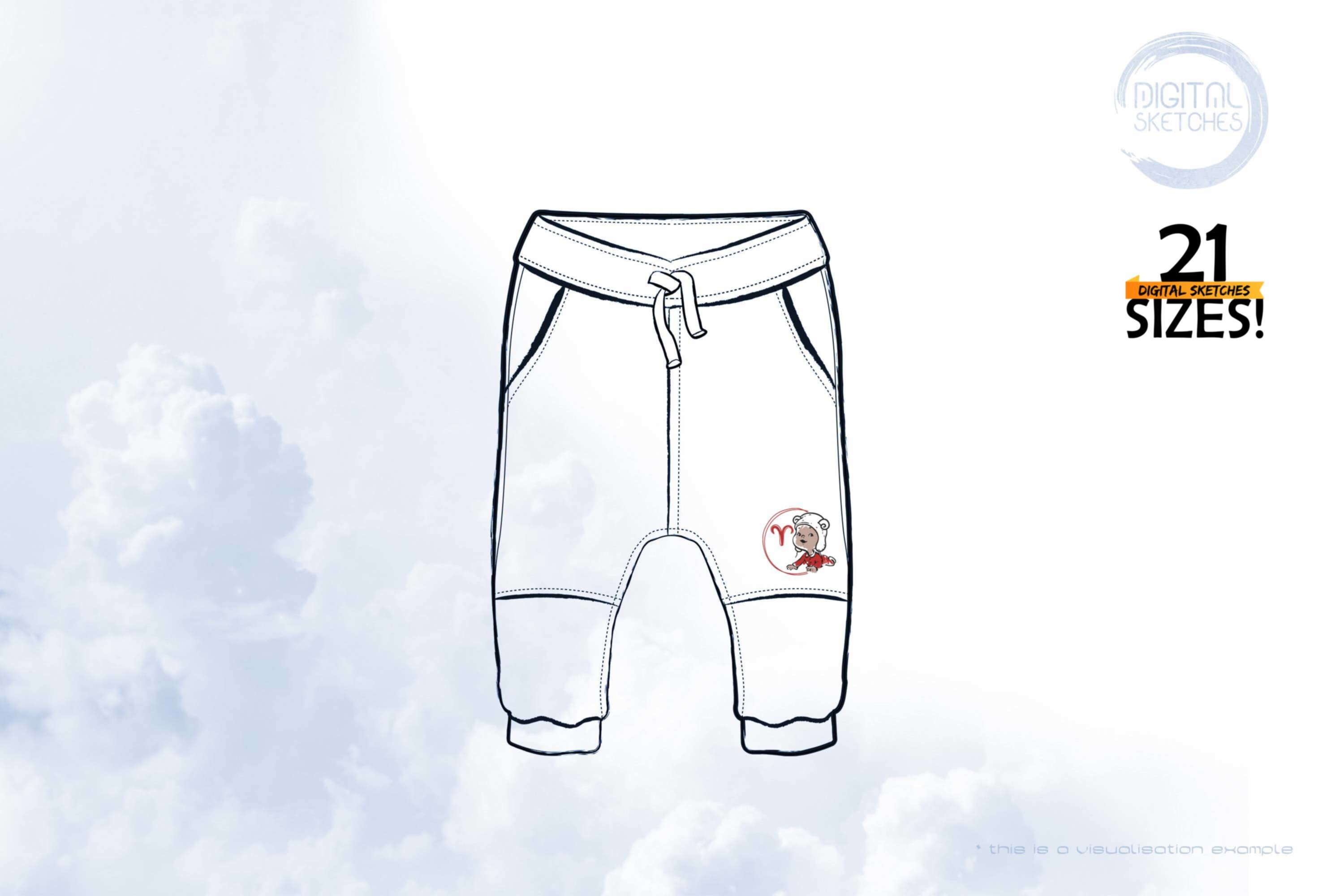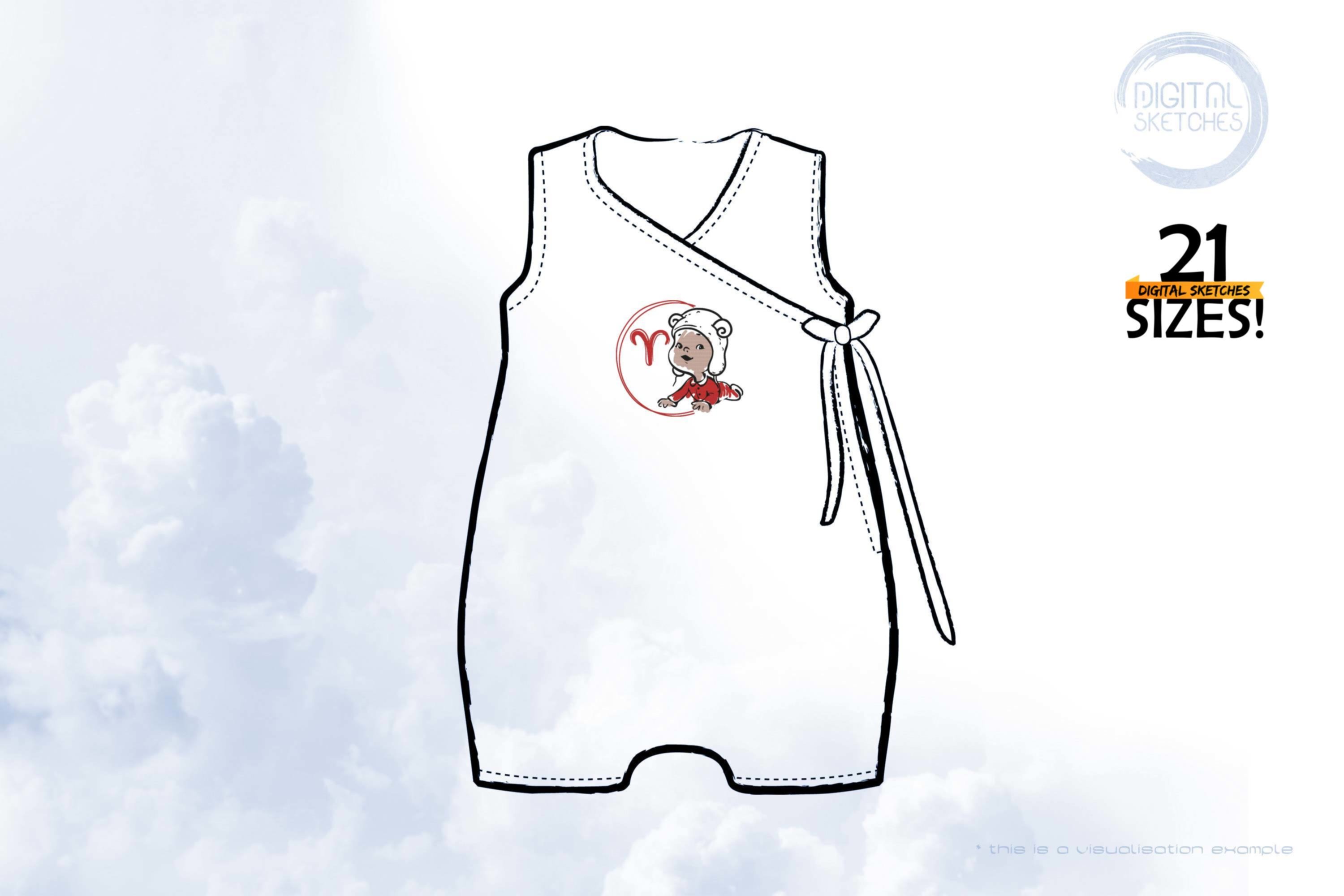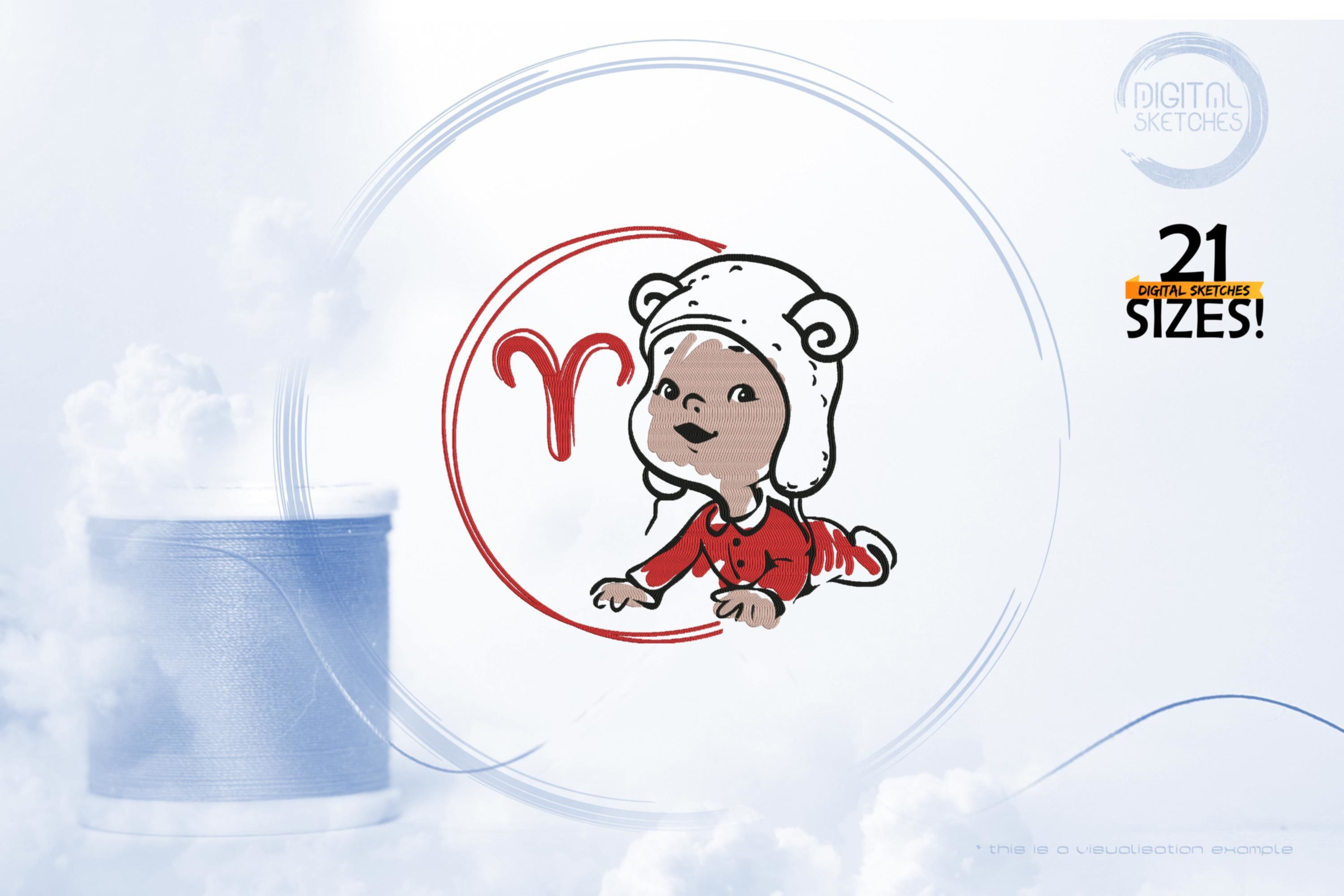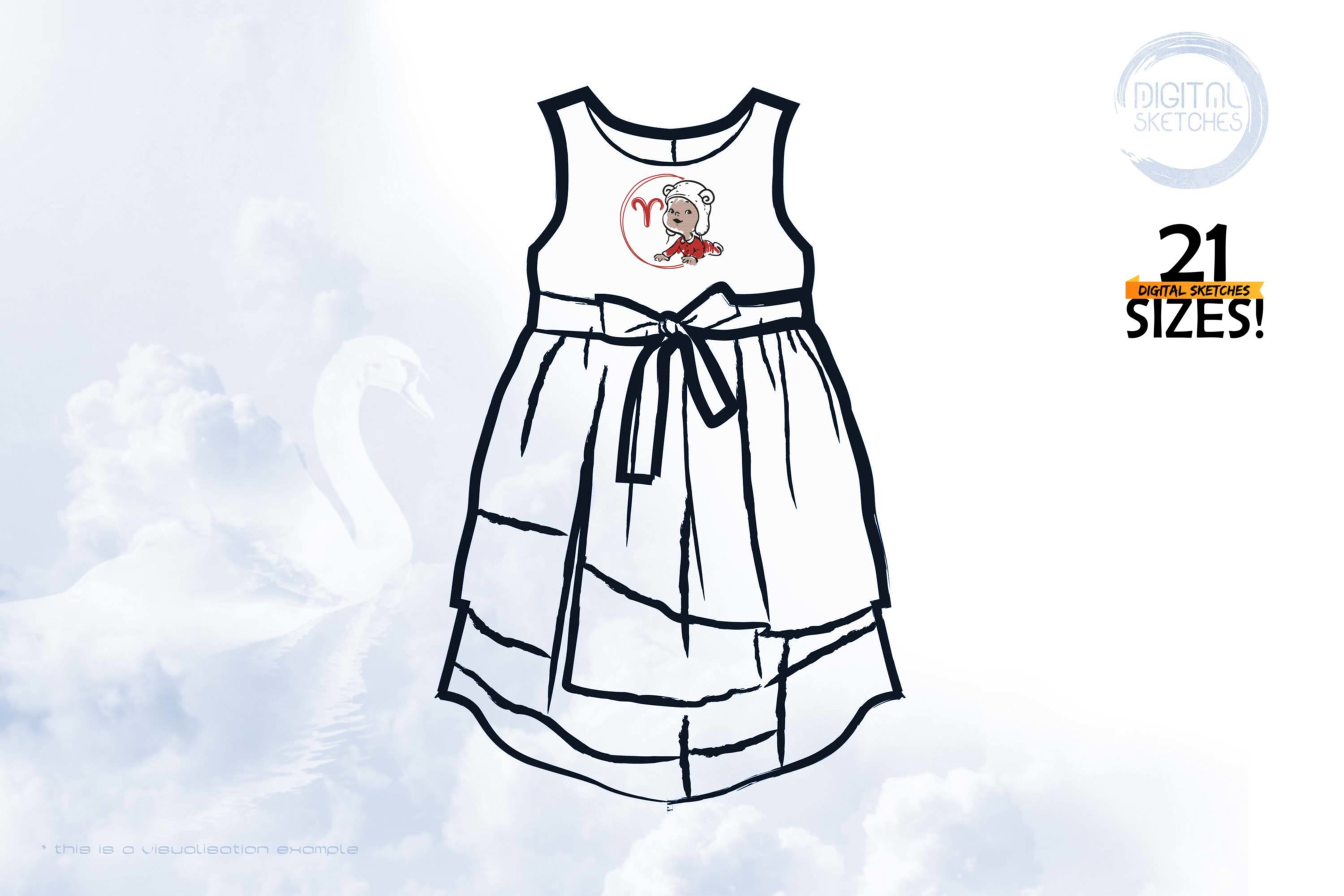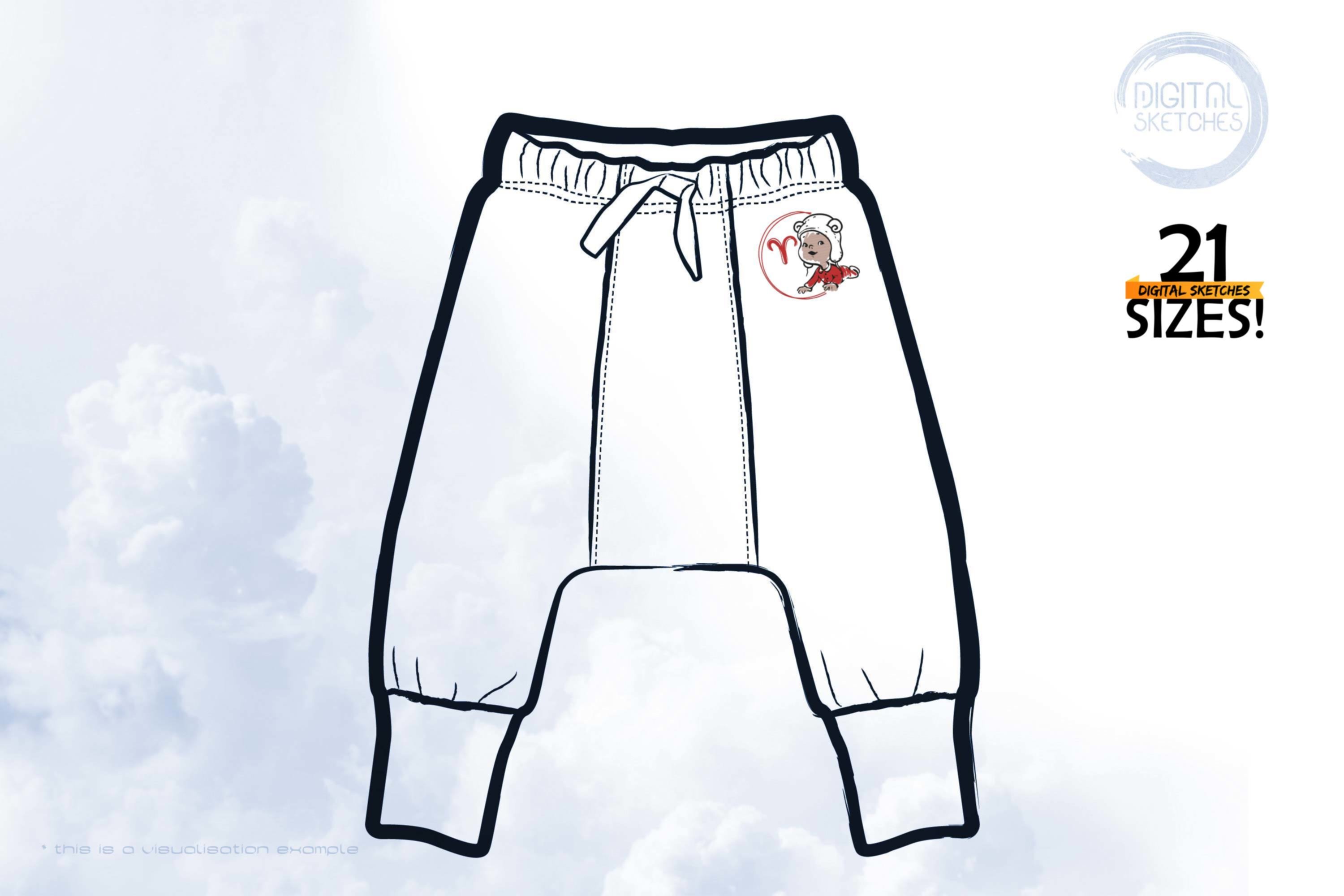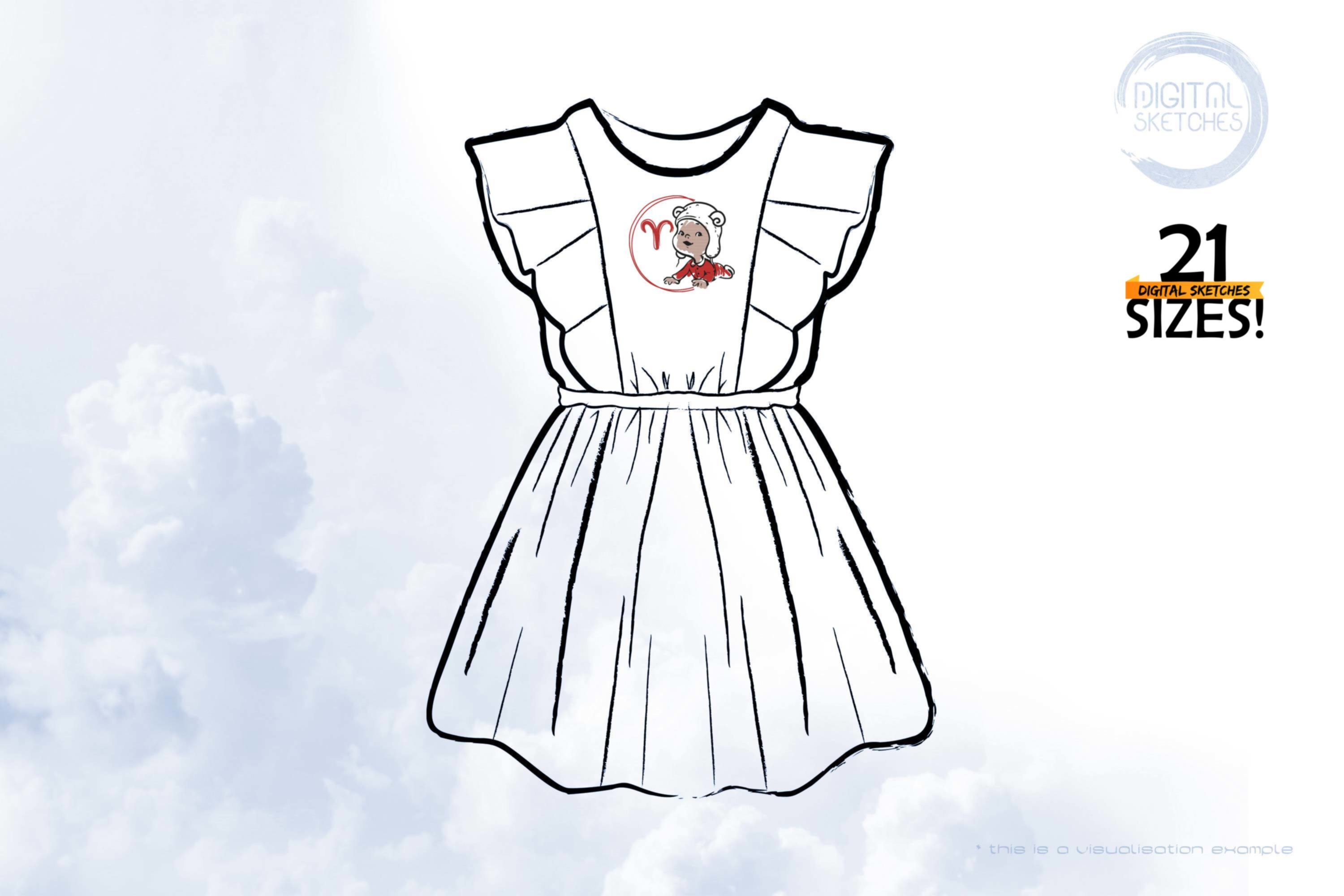 This is a downloadable product

Unlimited access
US$1.10*
%
US$4.40*
(75% saved)
Product information "Aries Zodiac Baby"
The Ram (Latin Aries) is an ecliptic constellation. Aries is a small but prominent constellation. It lies south of the inconspicuous constellation Triangle (Triangulum) and east of Pisces (Pisces). The brighter stars α (Hamal), β (Sheratan) and γ (Mesarthim) form a curved line. In ancient times, more than 2,000 years ago, the vernal equinox, which marks the ecliptic position of the Sun's vernal equinox on the ecliptic, was located in the constellation Aries.

Due to the precessional motion of the Earth's axis, the vernal equinox appears to shift slowly westward against the background of the constellations. Around the birth of Christ, or up to a hundred years before, the vernal equinox was on the boundary between the constellations of Aries and Pisces, later moving into the constellation of Pisces. The zodiac sign Aries goes back to this constellation. In modern times, the Sun passes through the constellation of Aries every year from April 19 to May 14. The constellation Northern Fly, which is no longer in use, is now part of Aries. Earliest mention of the constellation is in the 3rd millennium BC in Mesopotamia, where it was called MUL.LÚHUN.GÁ, farmer / tiller of the soil.

The constellation Aries goes back to the legend of the golden fleece from Greek mythology. The mythical king Athamas appointed his eldest son, Phrixos, as his successor. His stepmother Ino, however, wanted to see her own son on the throne. To get Phrixos out of the way, she resorted to a ruse. Thus she had the seed, which was intended for the next year, spoiled. When the next year's harvest failed, she had Athamas deliver an alleged oracle. According to this, a famine could only be averted by sacrificing Phrixos to the gods. When the unfortunate Athamas was about to offer the sacrifice, a ram with a golden coat appeared. Phrixos, along with his sister Helle, jumped onto the back of the animal, which flew away with the two of them. However, Helle lost her footing and fell into the sea. Phrixos reached Colchis on the Black Sea and sacrificed the ram at its request. The ram was transferred to the sky in thanks. The animal's hide, the golden fleece, was kept in a sacred grove. The Argonaut saga recounts the subsequent theft of the fleece by Jason.


Product Number:
N10117

Product Name:
ZodiacSignBaby-01

This design comes with the following sizes:
Size: 5.58"(w) X 5.12"(h) (141.8mm X 130.0mm)
Size: 5.78"(w) X 5.30"(h) (146.8mm X 134.6mm)
Size: 5.86"(w) X 5.37"(h) (148.8mm X 136.4mm)
Size: 5.90"(w) X 5.41"(h) (149.8mm X 137.4mm)
Size: 5.94"(w) X 5.45"(h) (150.8mm X 138.4mm)
Size: 7.12"(w) X 6.53"(h) (180.8mm X 165.8mm)
Size: 7.24"(w) X 6.64"(h) (183.8mm X 168.6mm)
Size: 7.35"(w) X 6.75"(h) (186.8mm X 171.4mm)
Size: 7.39"(w) X 6.78"(h) (187.8mm X 172.2mm)
Size: 10.03"(w) X 9.20"(h) (254.8mm X 233.6mm)
Size: 10.07"(w) X 9.24"(h) (255.8mm X 234.6mm)
Size: 10.35"(w) X 9.49"(h) (262.8mm X 241.0mm)
Size: 10.94"(w) X 10.03"(h) (277.8mm X 254.8mm)
Size: 11.17"(w) X 10.24"(h) (283.8mm X 260.2mm)
Size: 11.41"(w) X 10.46"(h) (289.8mm X 265.8mm)
Size: 11.61"(w) X 10.65"(h) (294.8mm X 270.4mm)
Size: 11.92"(w) X 10.94"(h) (302.8mm X 277.8mm)
Size: 12.55"(w) X 11.51"(h) (318.8mm X 292.4mm)
Size: 12.63"(w) X 11.58"(h) (320.8mm X 294.2mm)
Size: 12.98"(w) X 11.91"(h) (329.8mm X 302.4mm)
Size: 13.77"(w) X 12.63"(h) (349.8mm X 320.8mm)

The following formats are included in the file you will receive: .DST .EXP .JEF .PES .VP3 .XXX .PEC .U01
You MUST have an embroidery machine and the software needed to transfer it from your computer to the machine to use this file. This listing is for the machine file only - not a finished item.

Beautiful Baby Zodiac Sign Machine Embroidery Design, Astrology Embroidery Pattern, Astrological Signs, Horoscope Designs, Zodiac Constellations Embroidery Art, Celestial Coordinate System, DIY Project Idea, Unique Digital Supplies For Embroidery Machines

---
A beautiful embroidery file
Beautiful embroidery file, I like it very much. Easy to download and embroider. Gladly again.