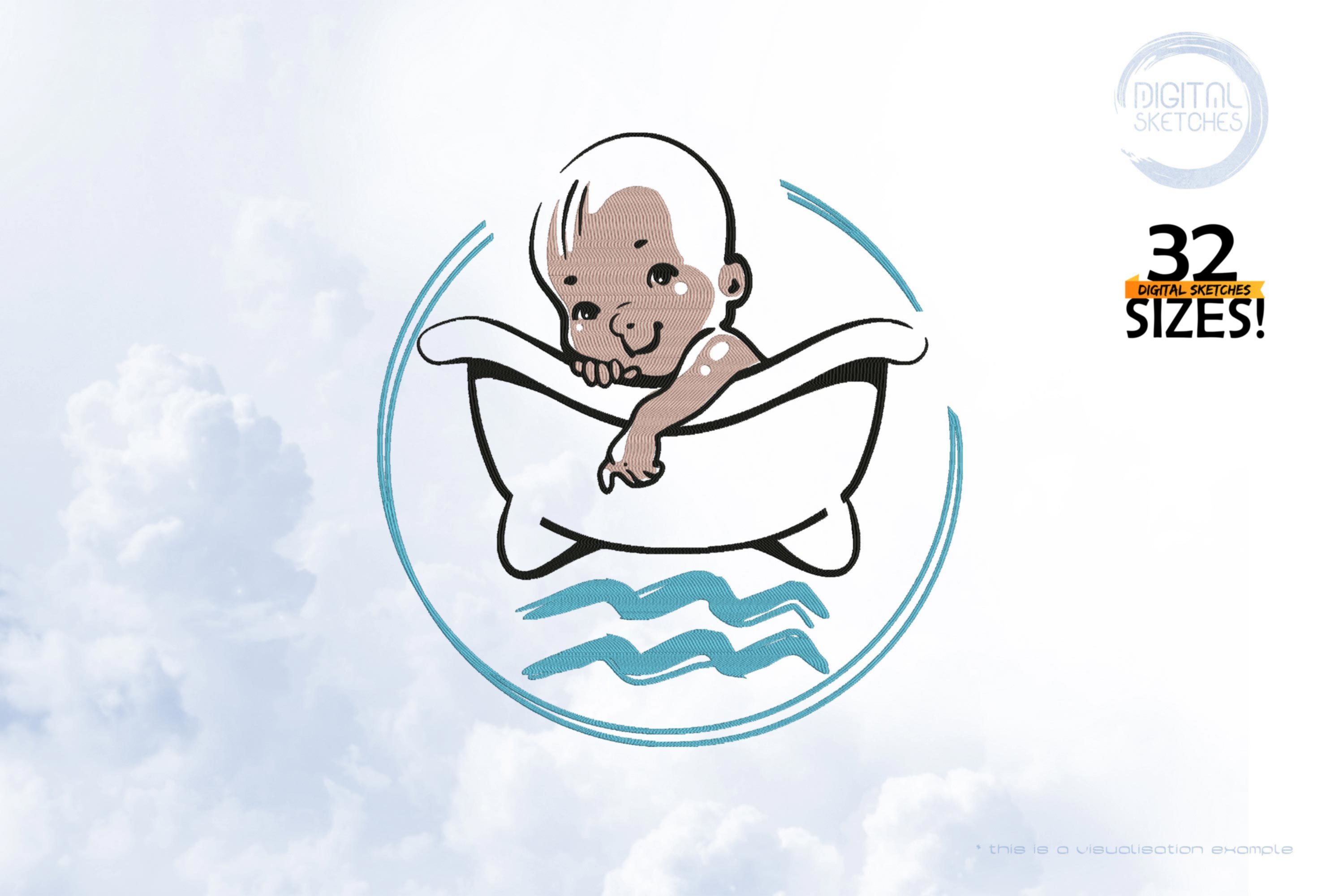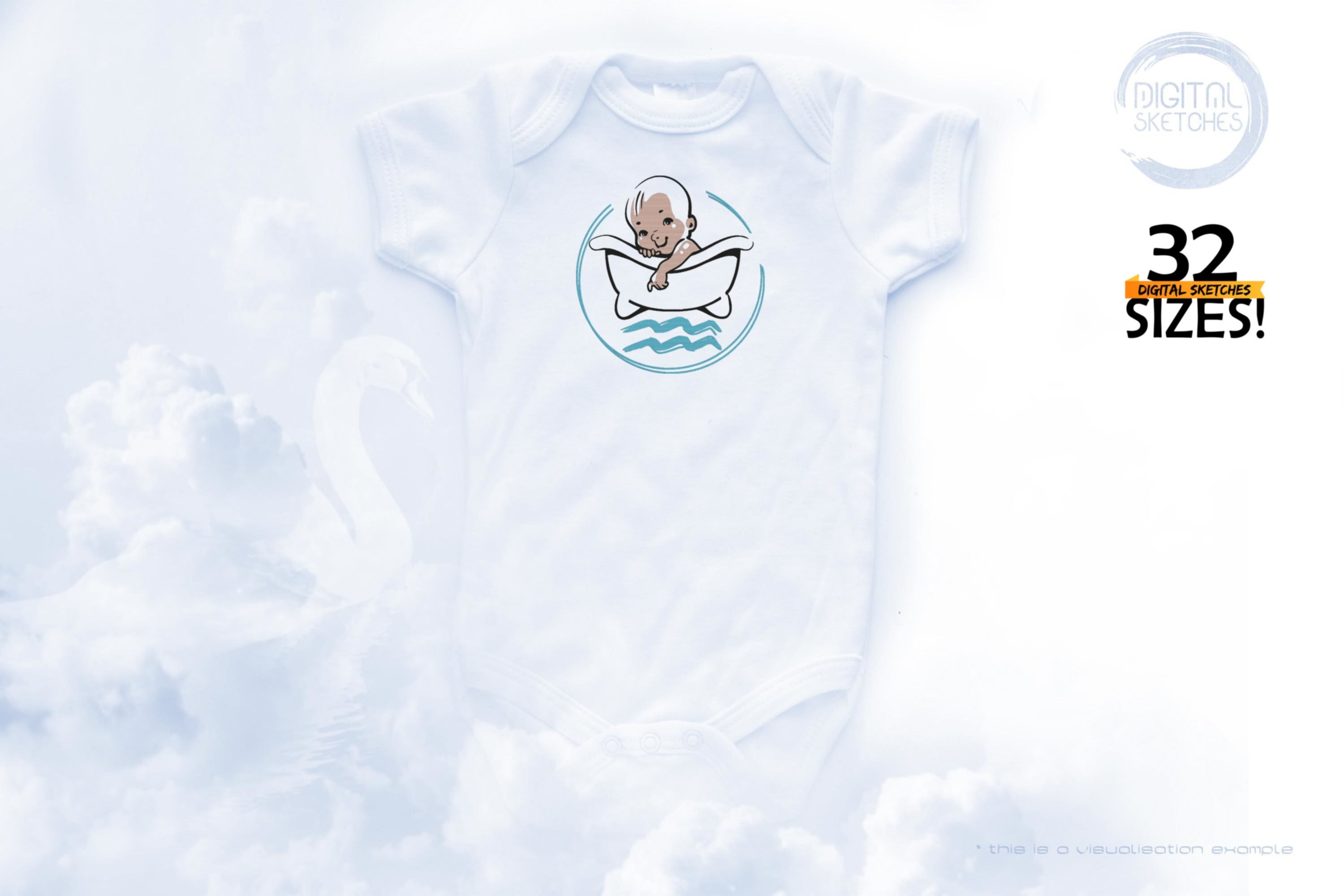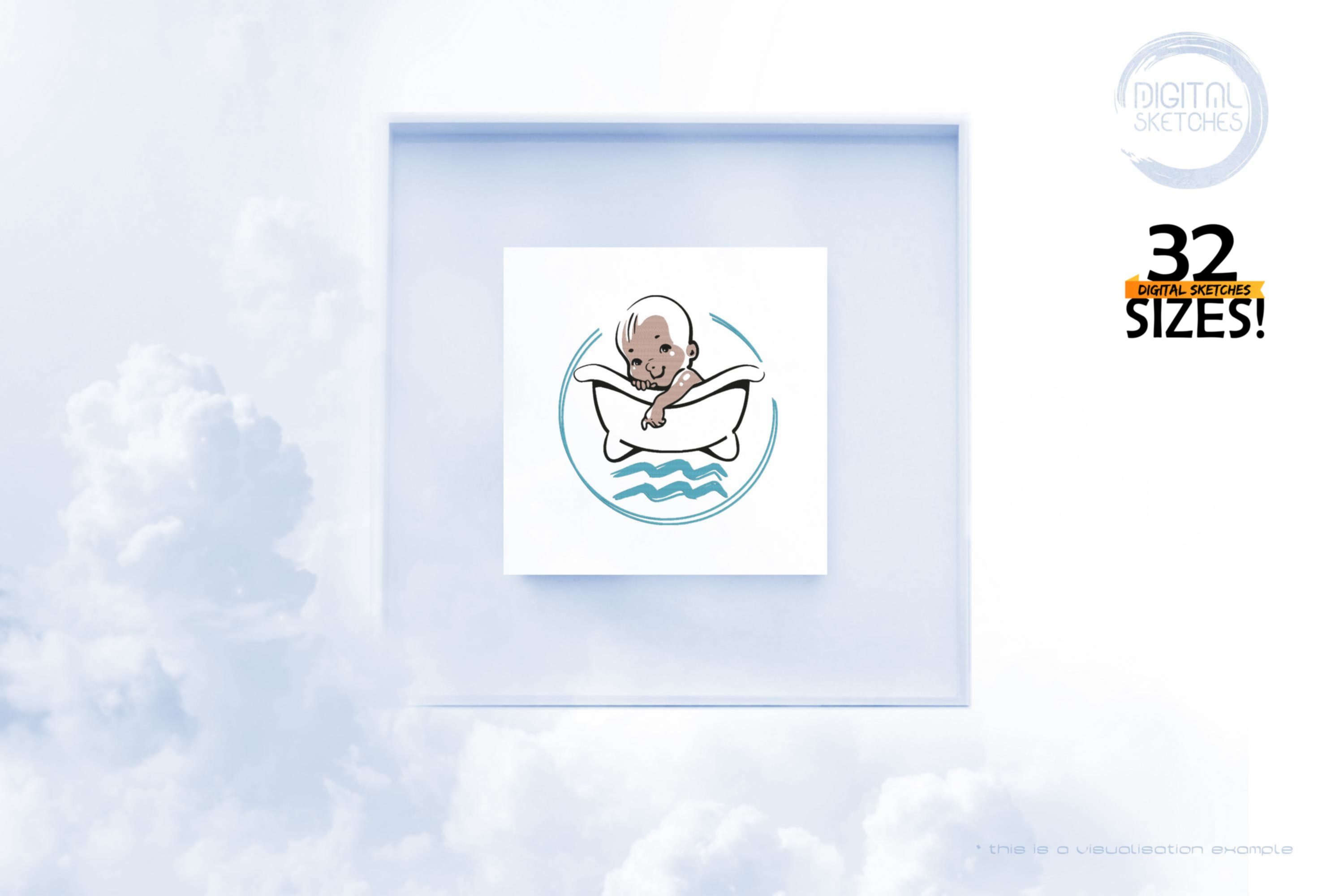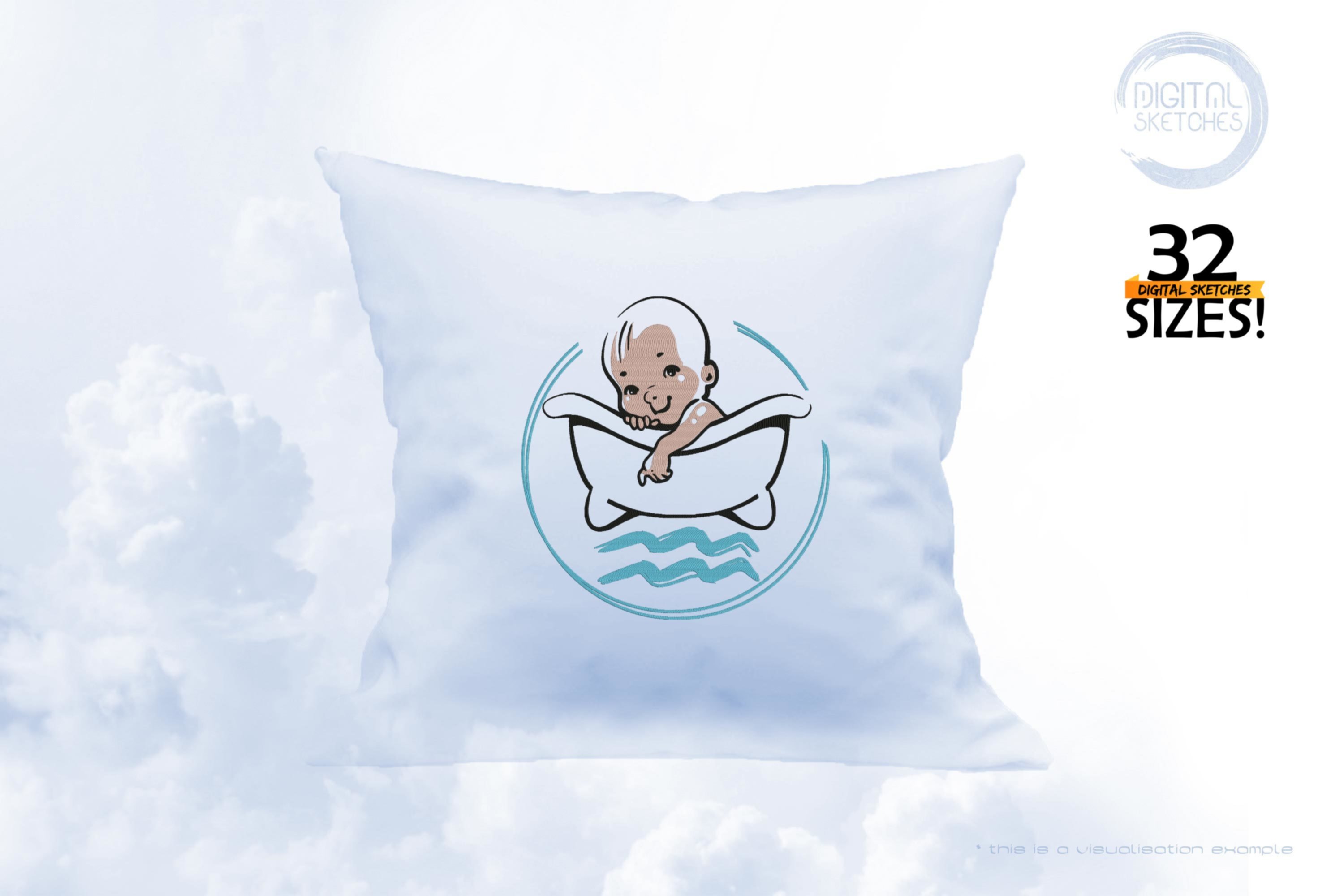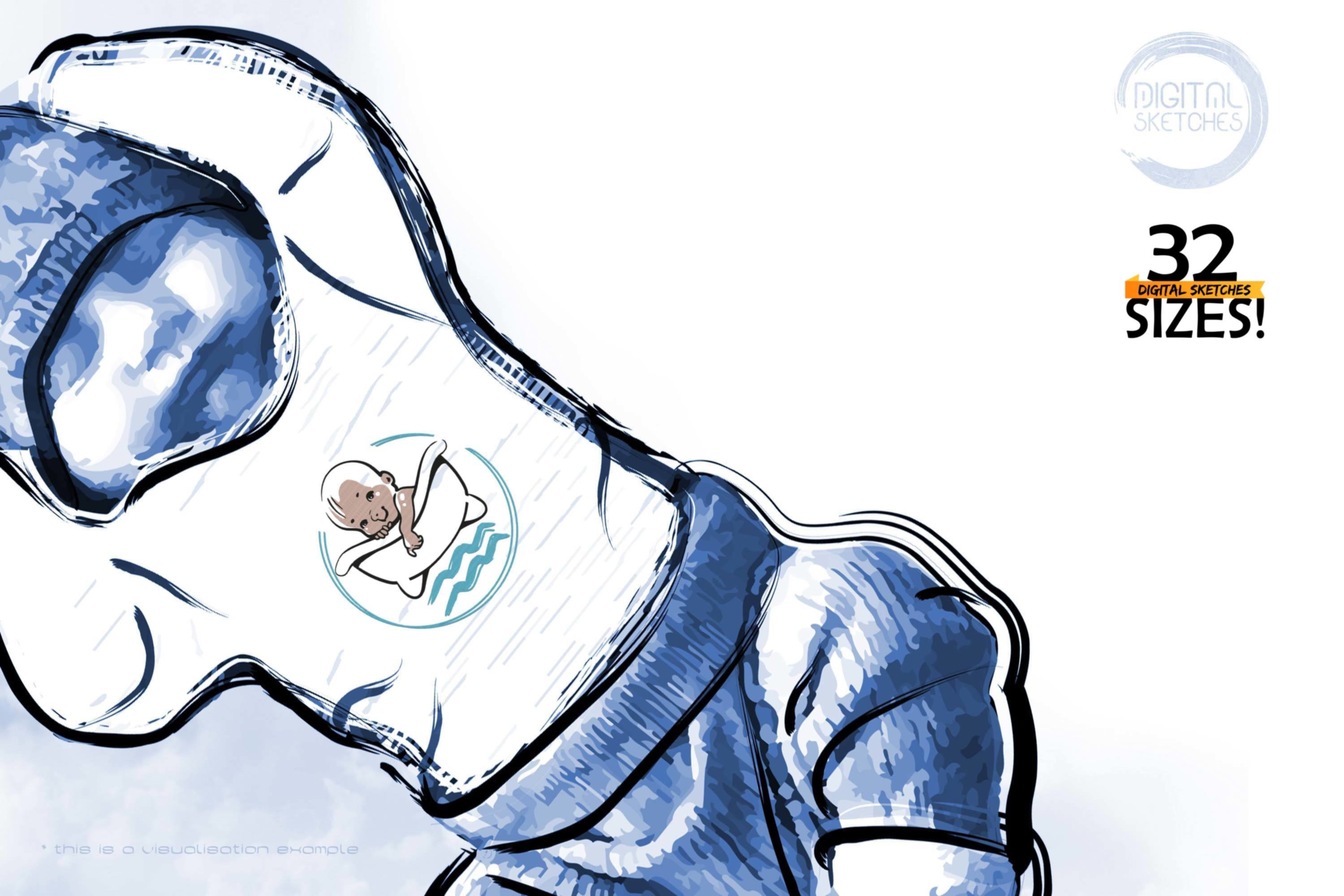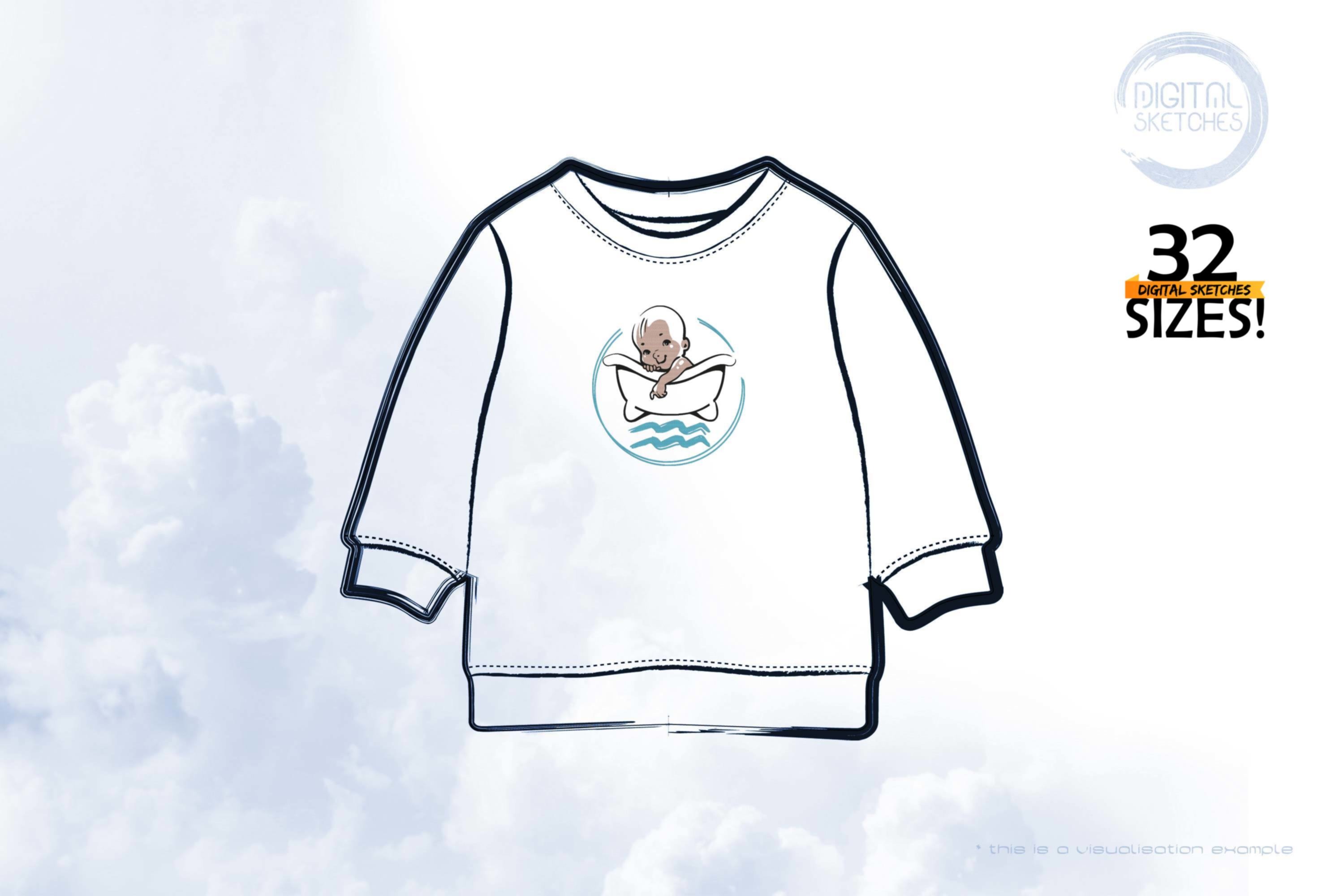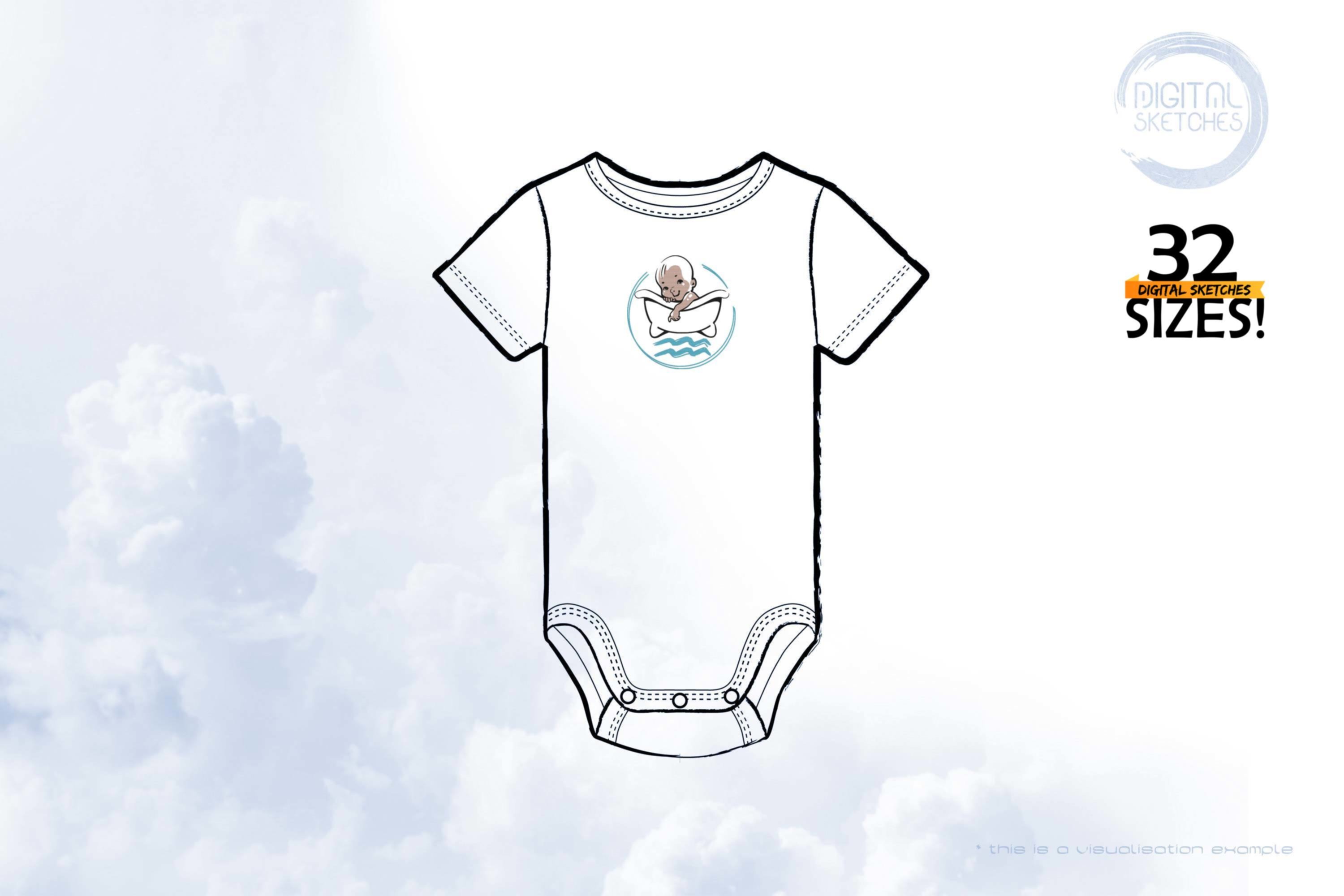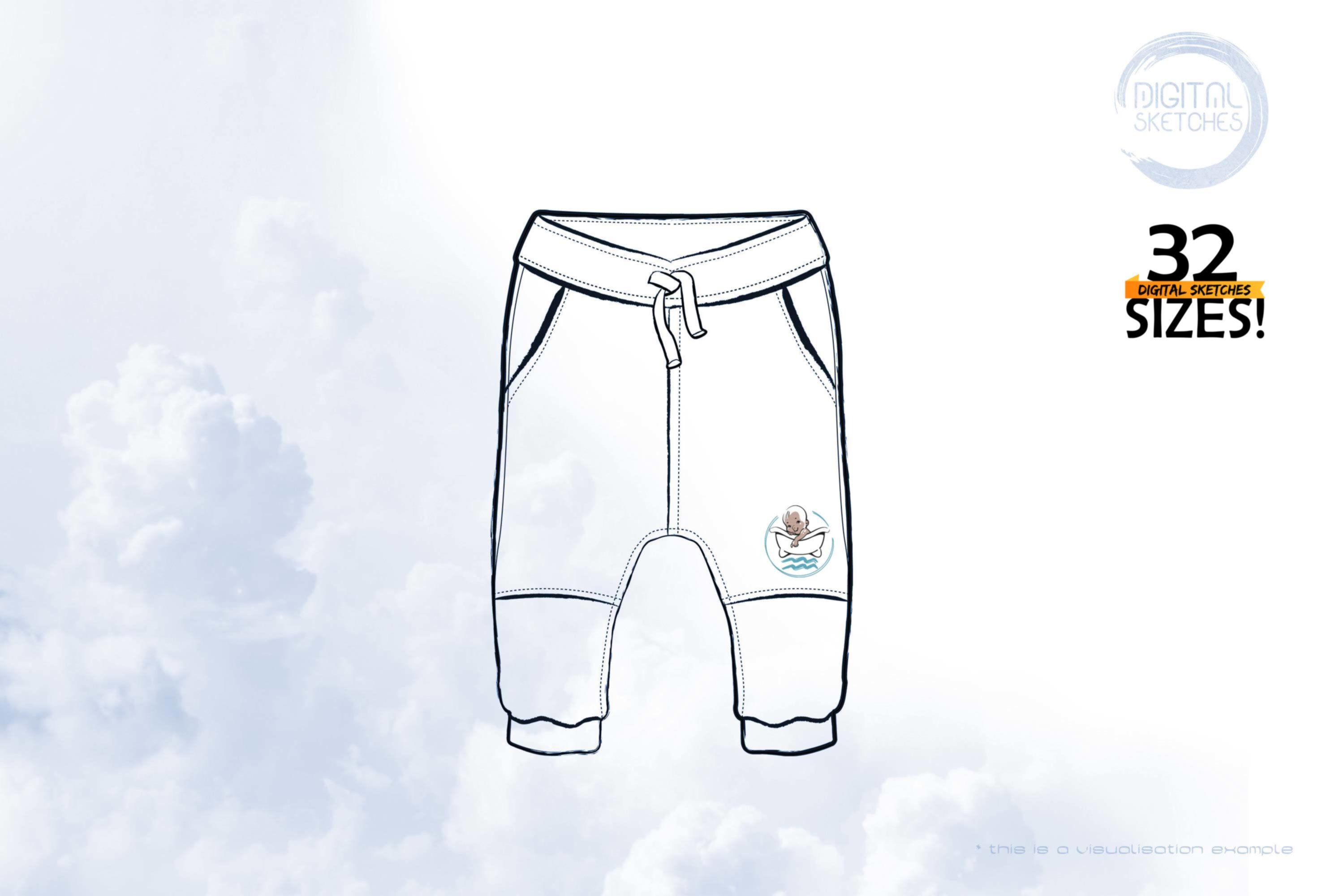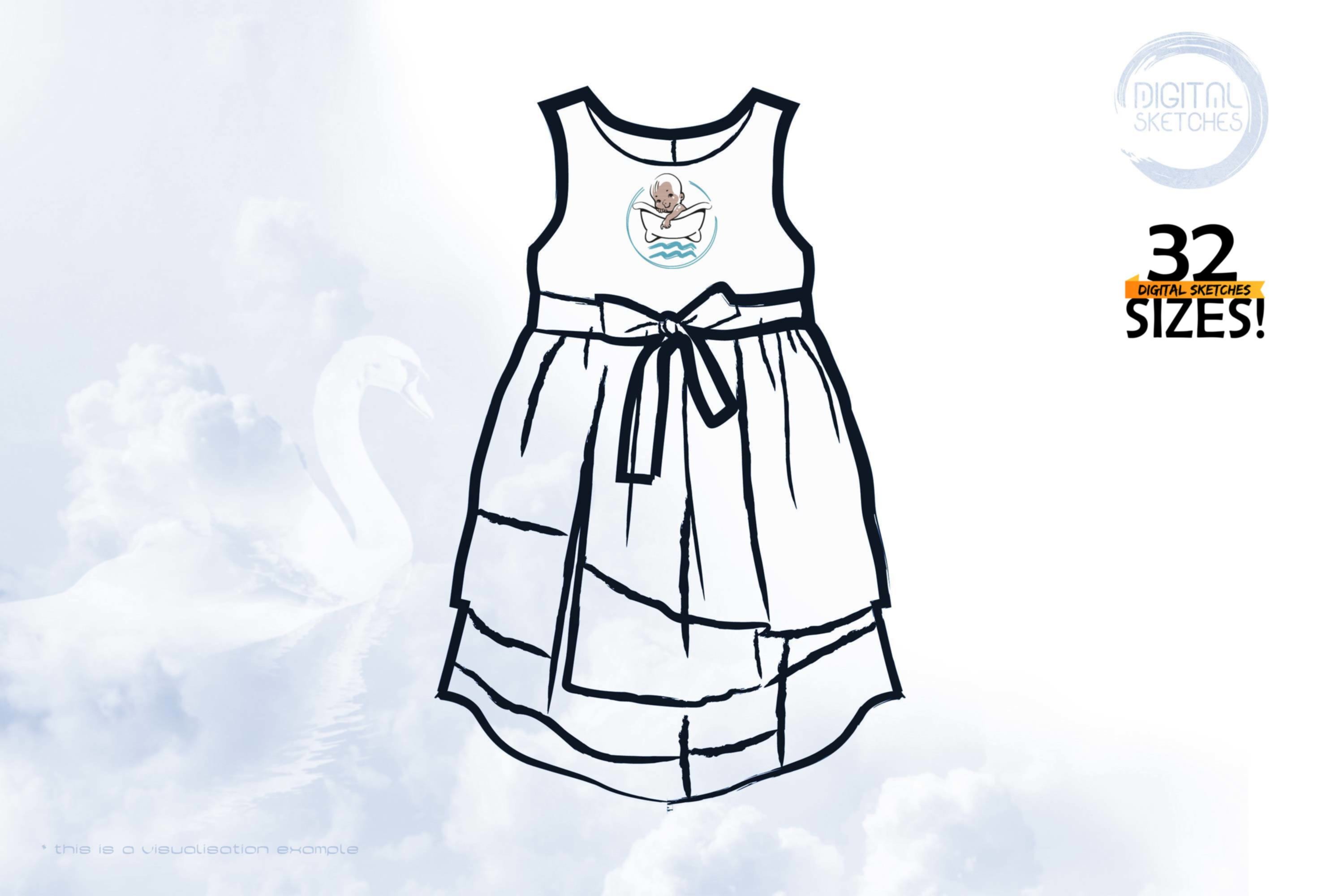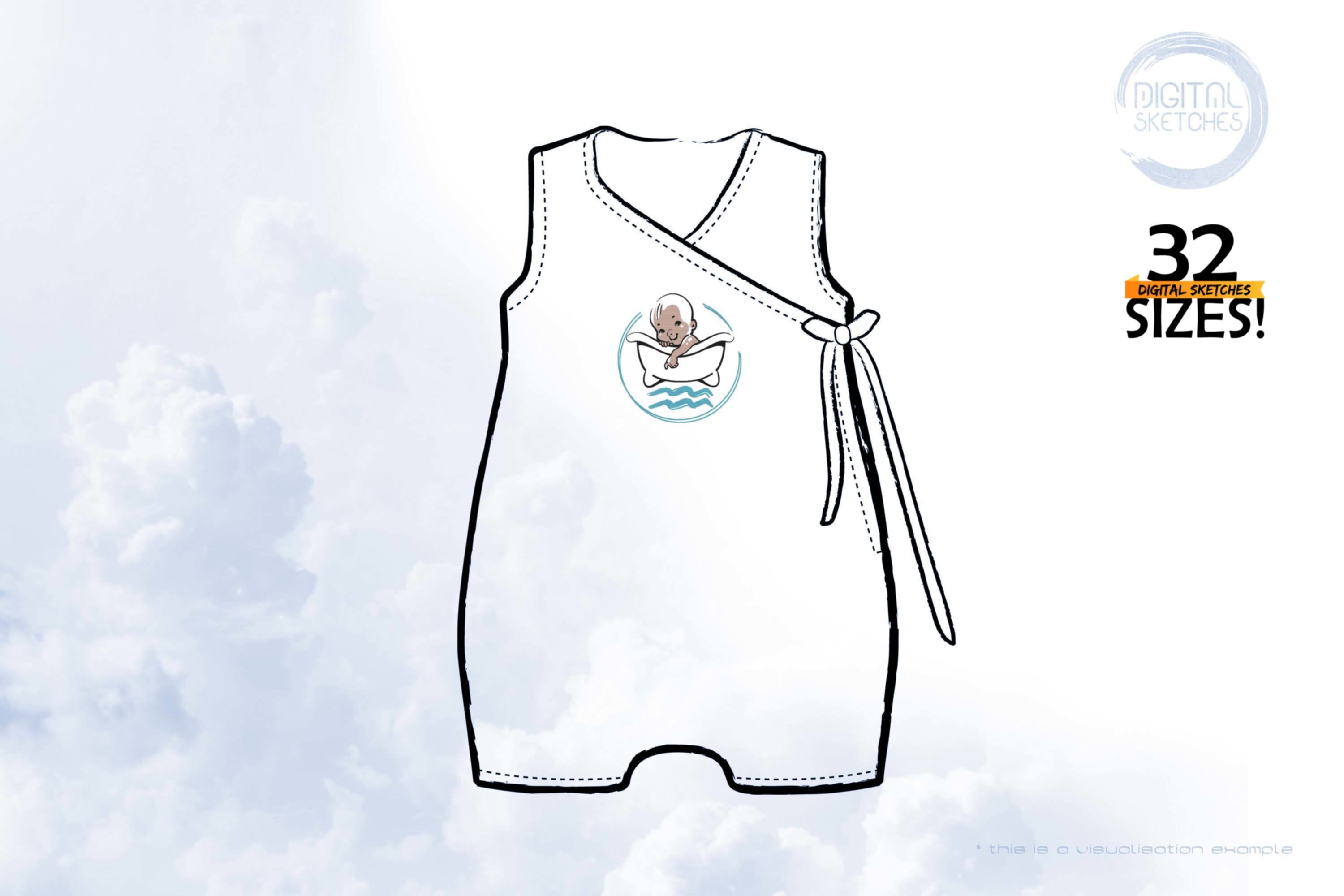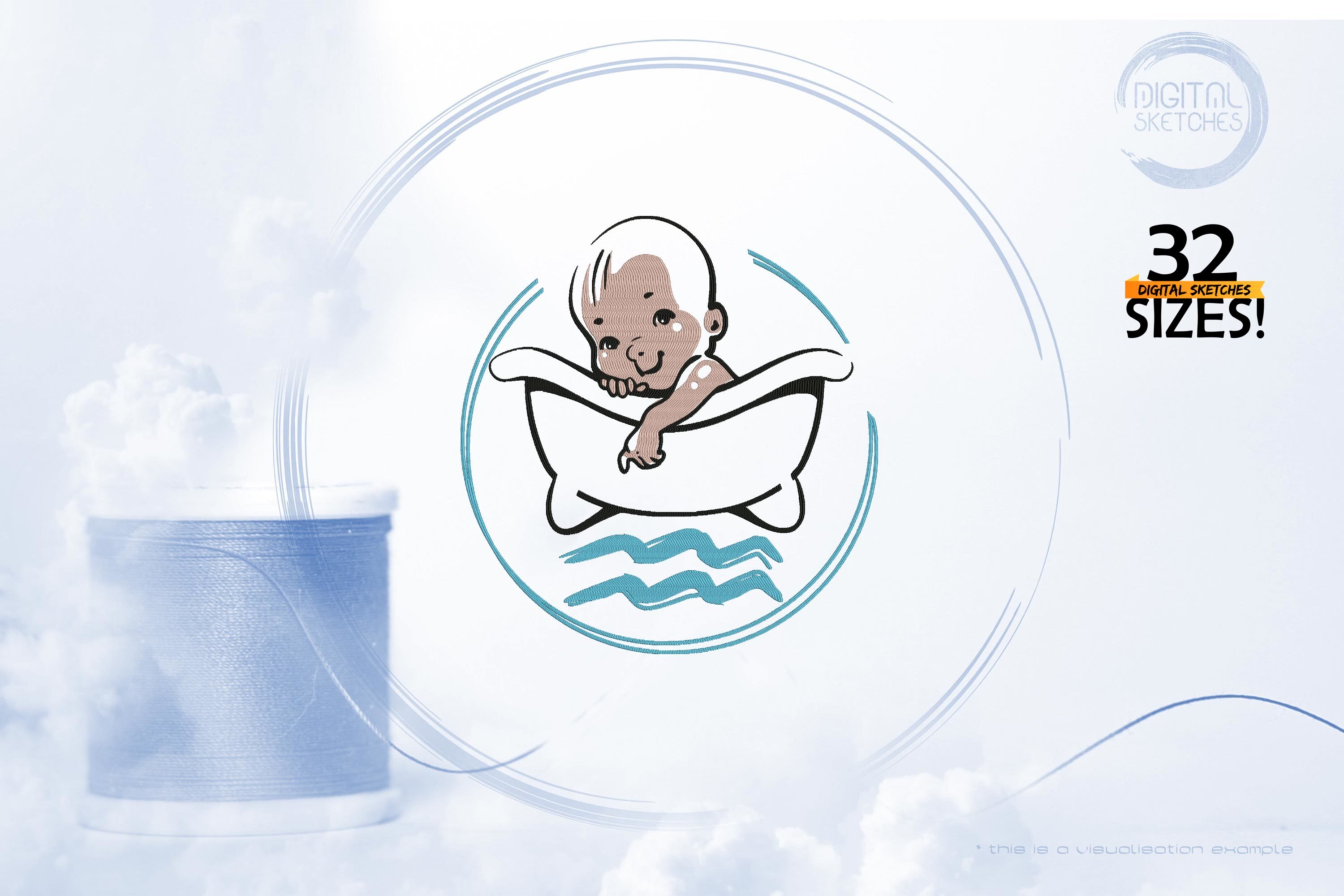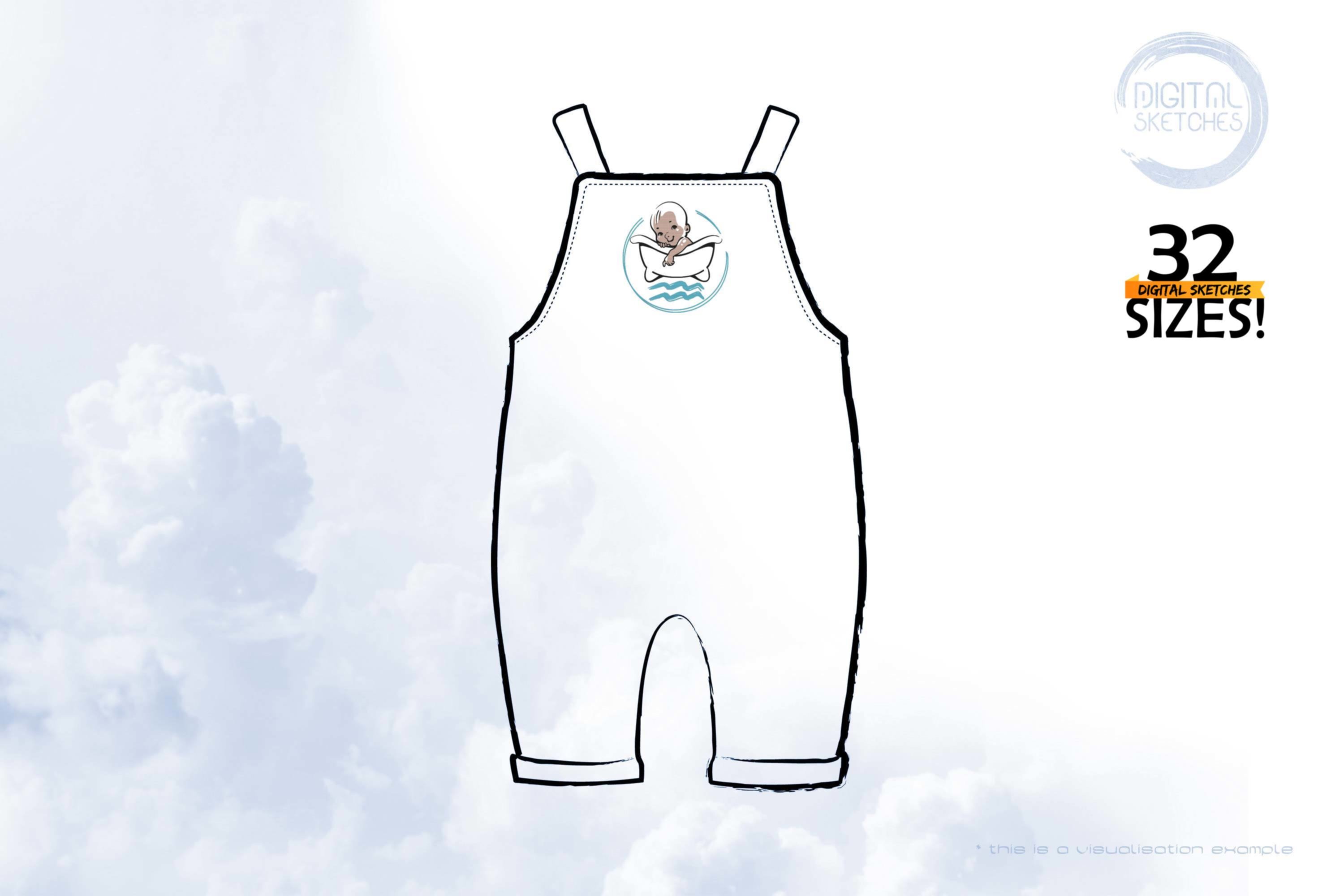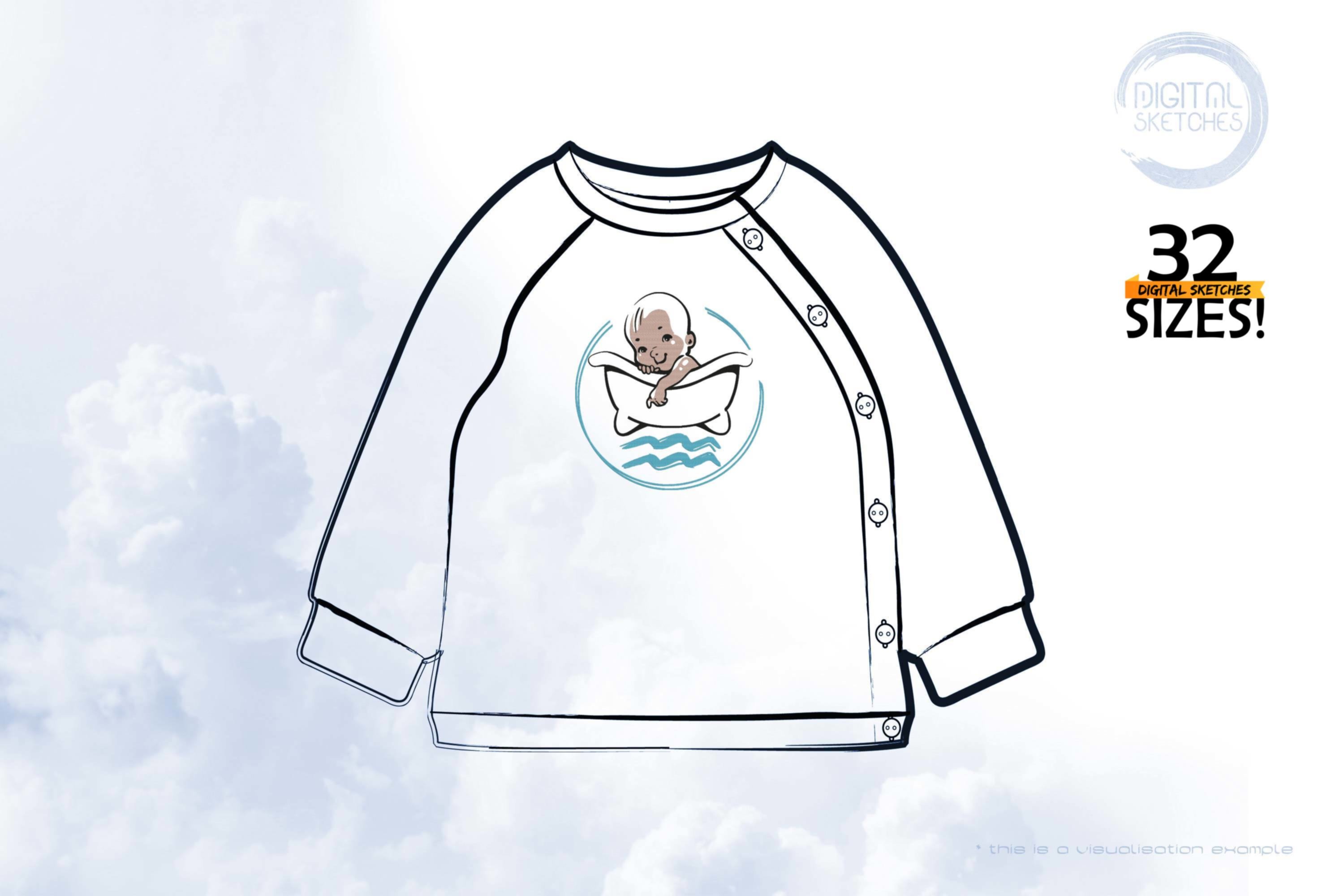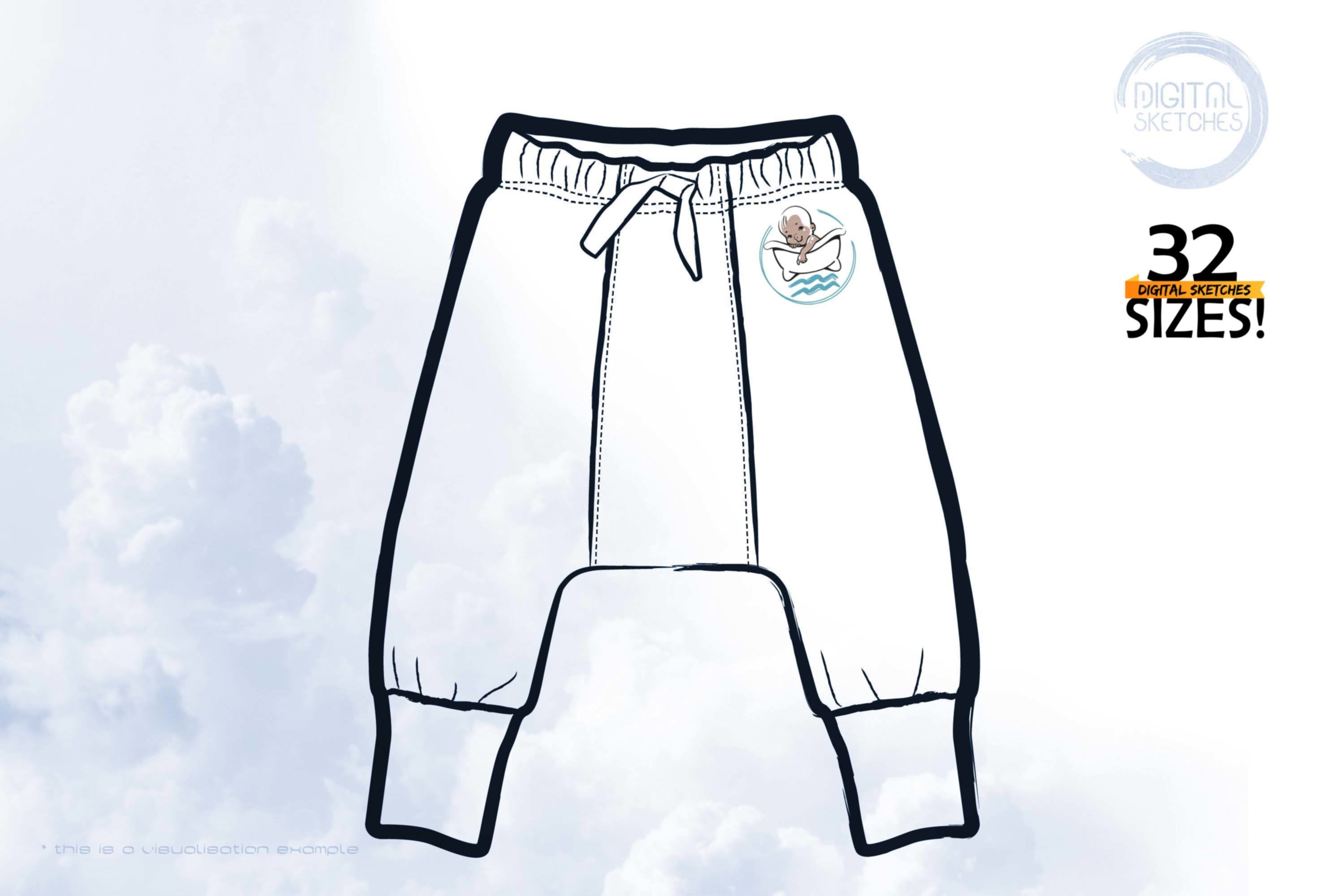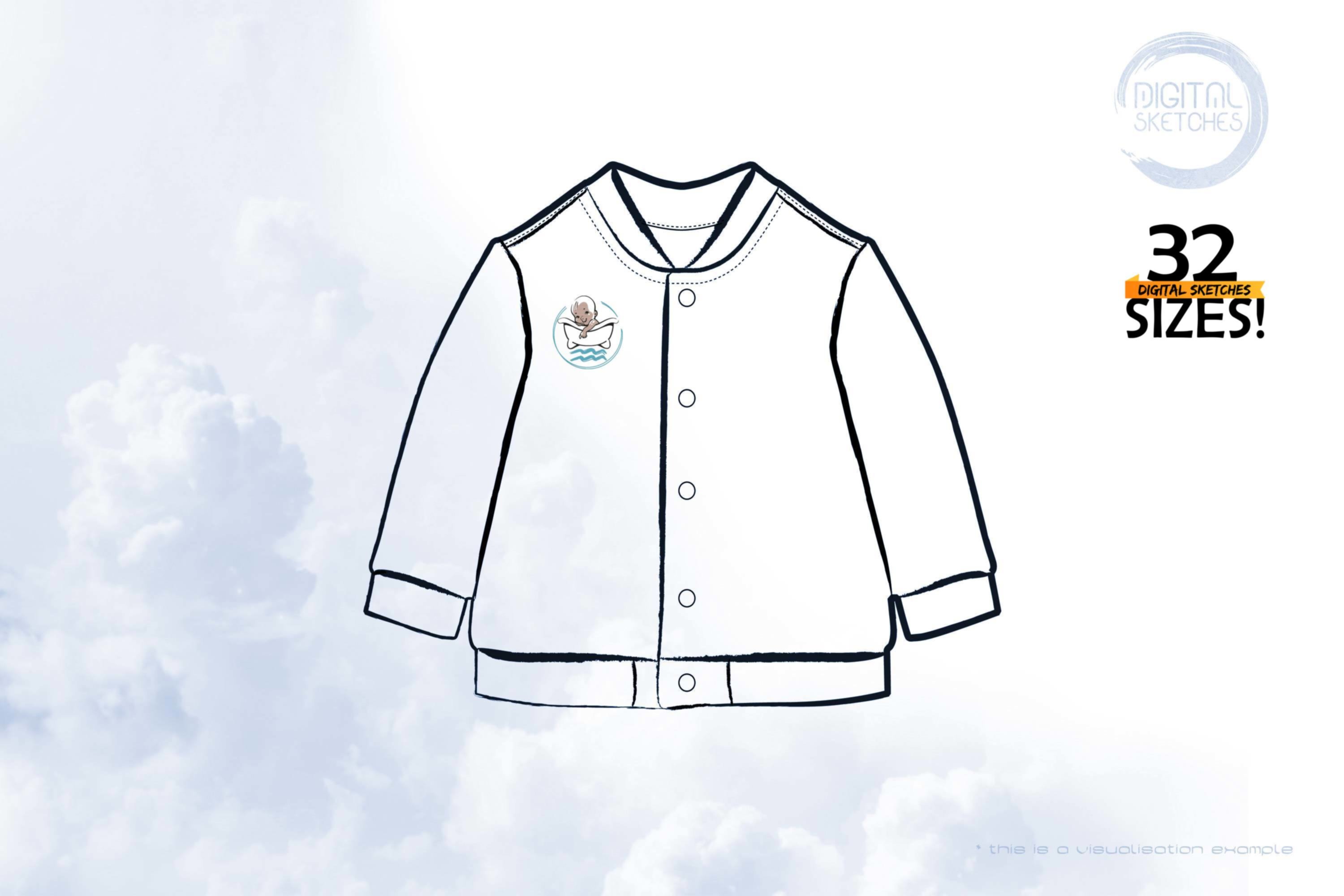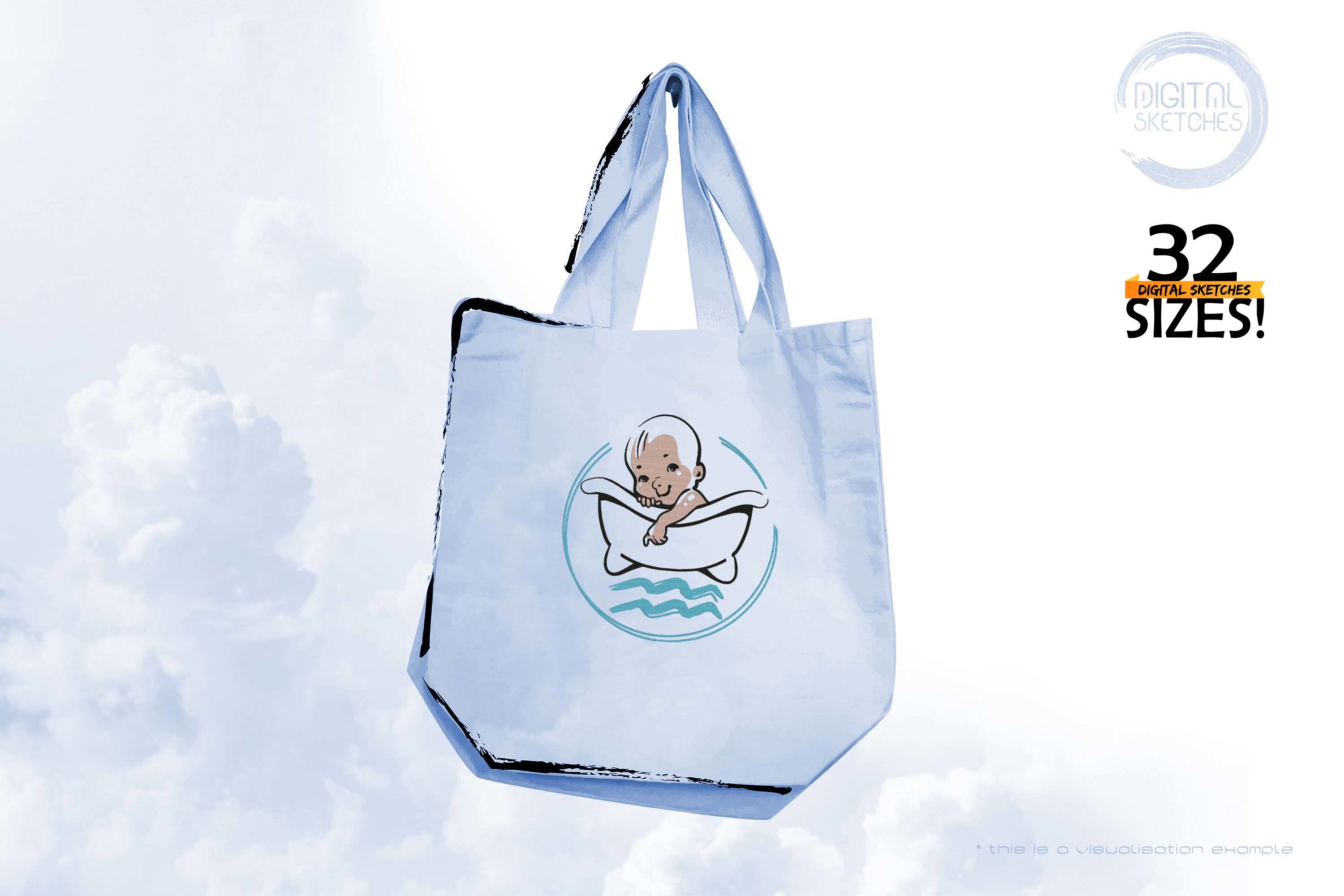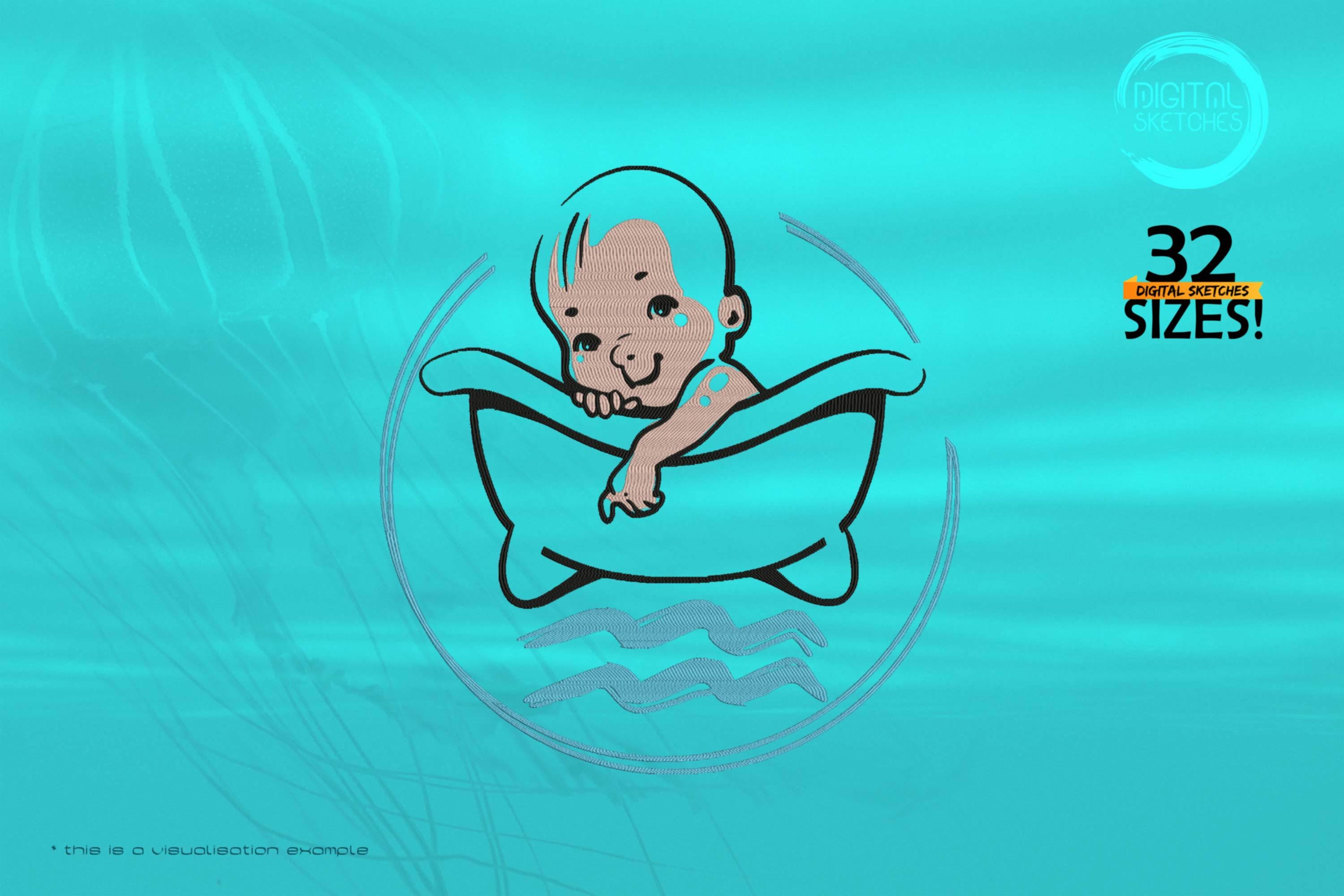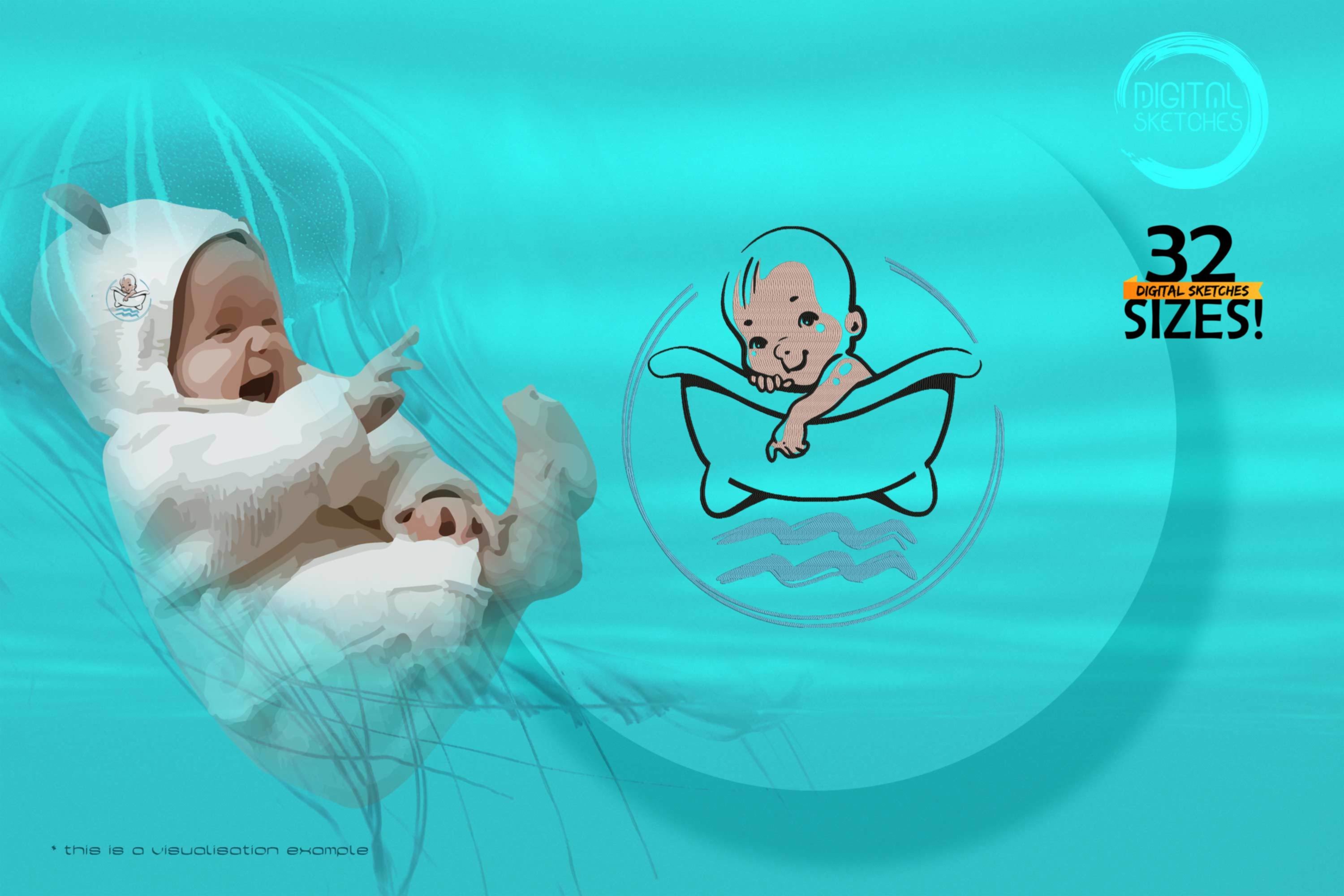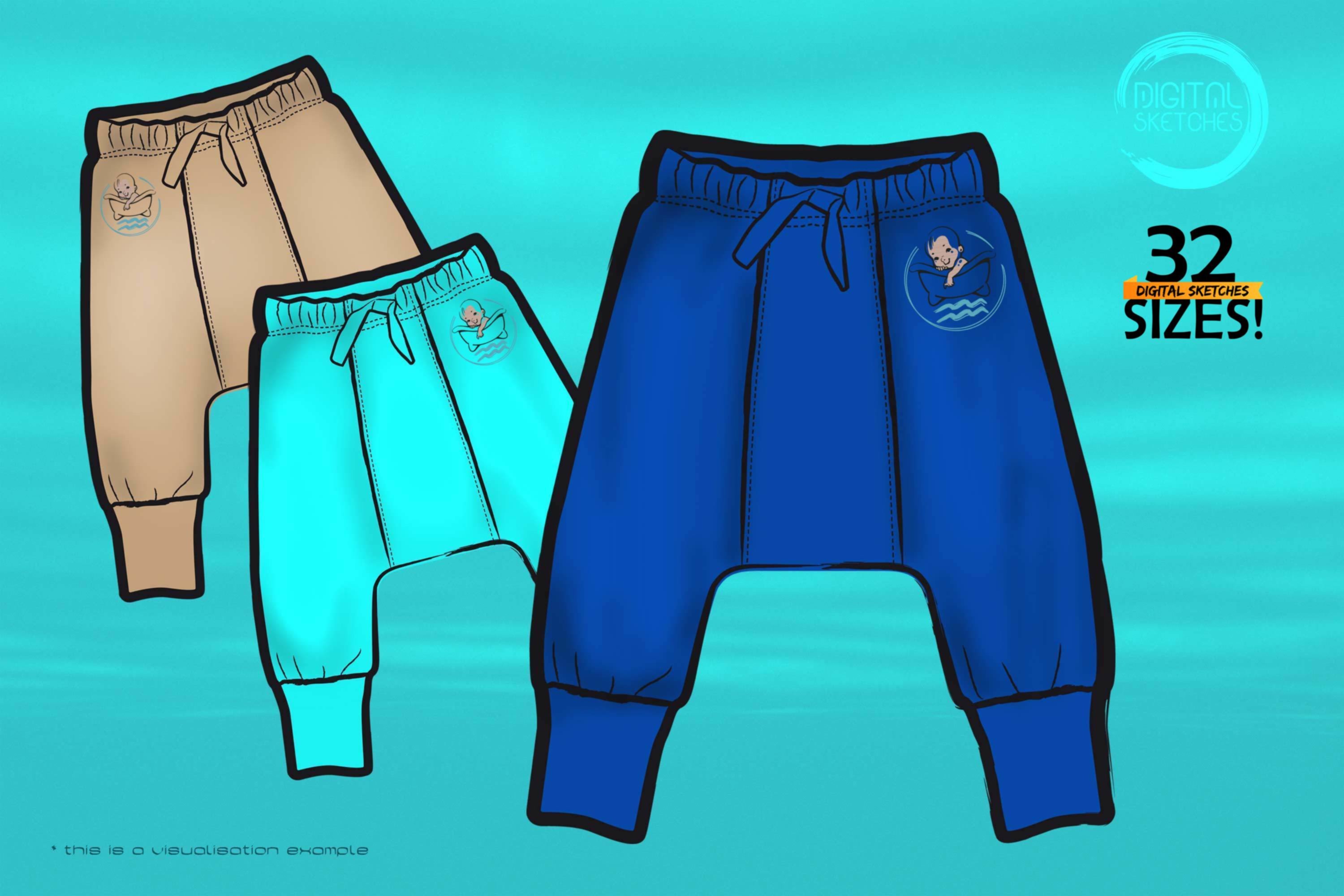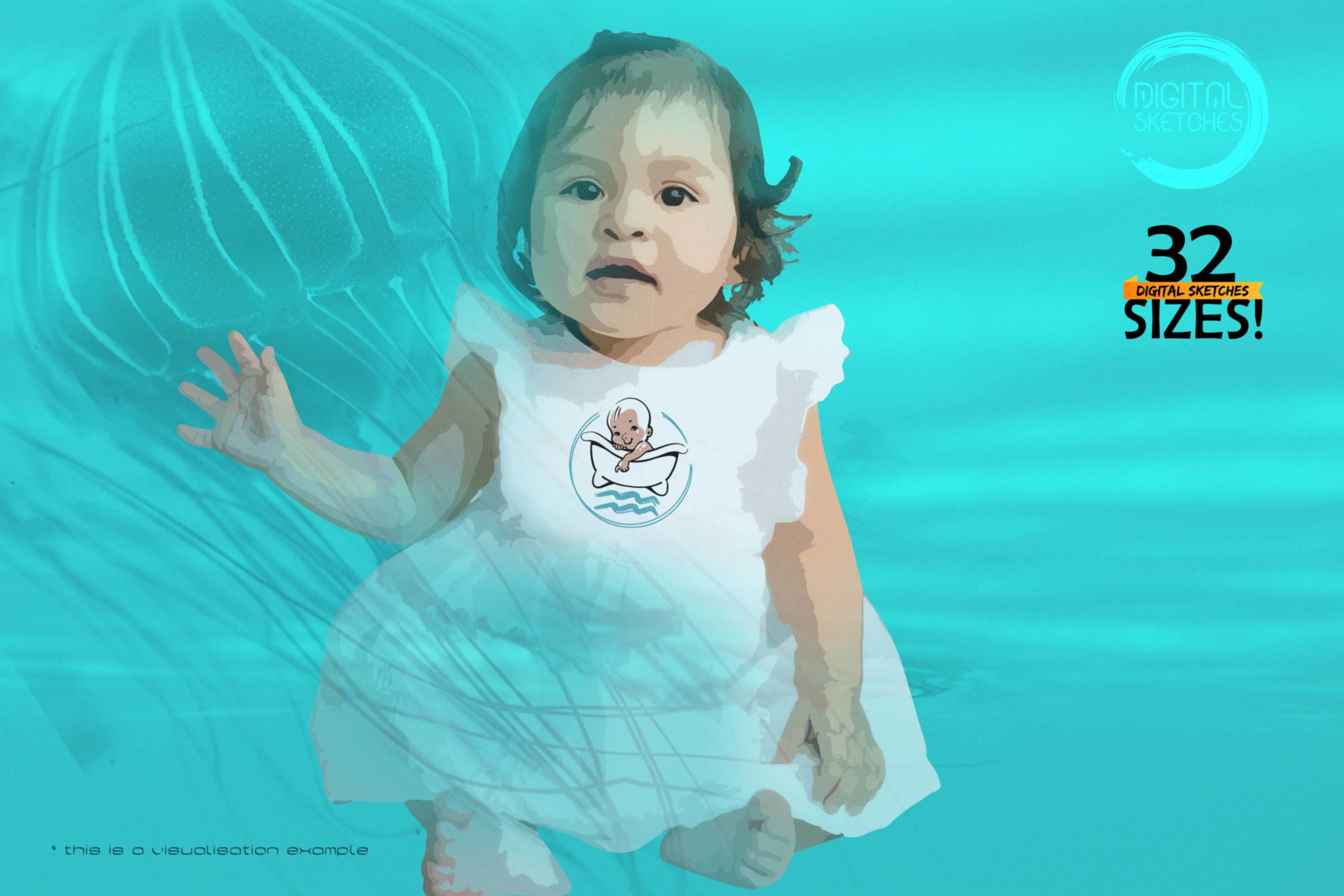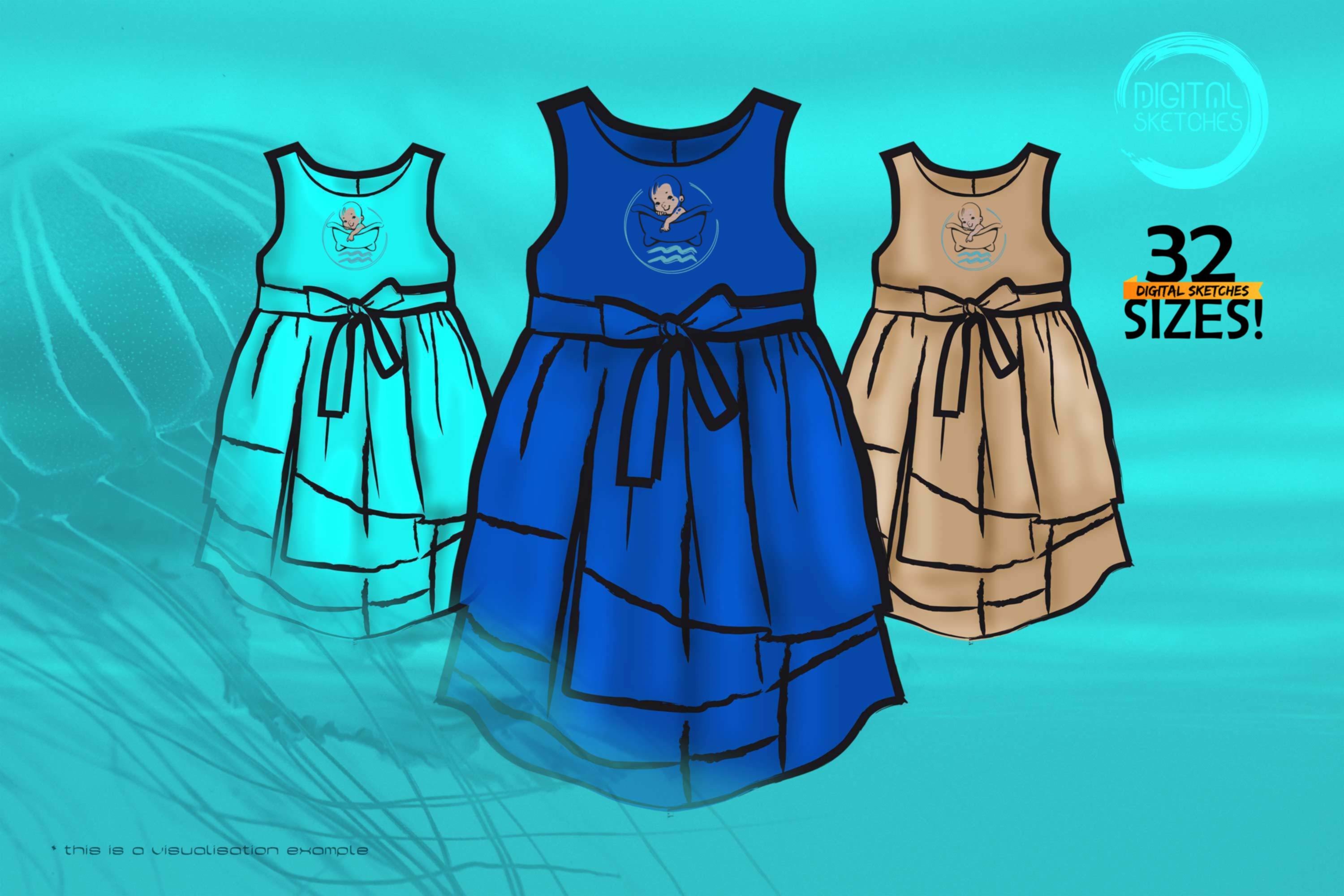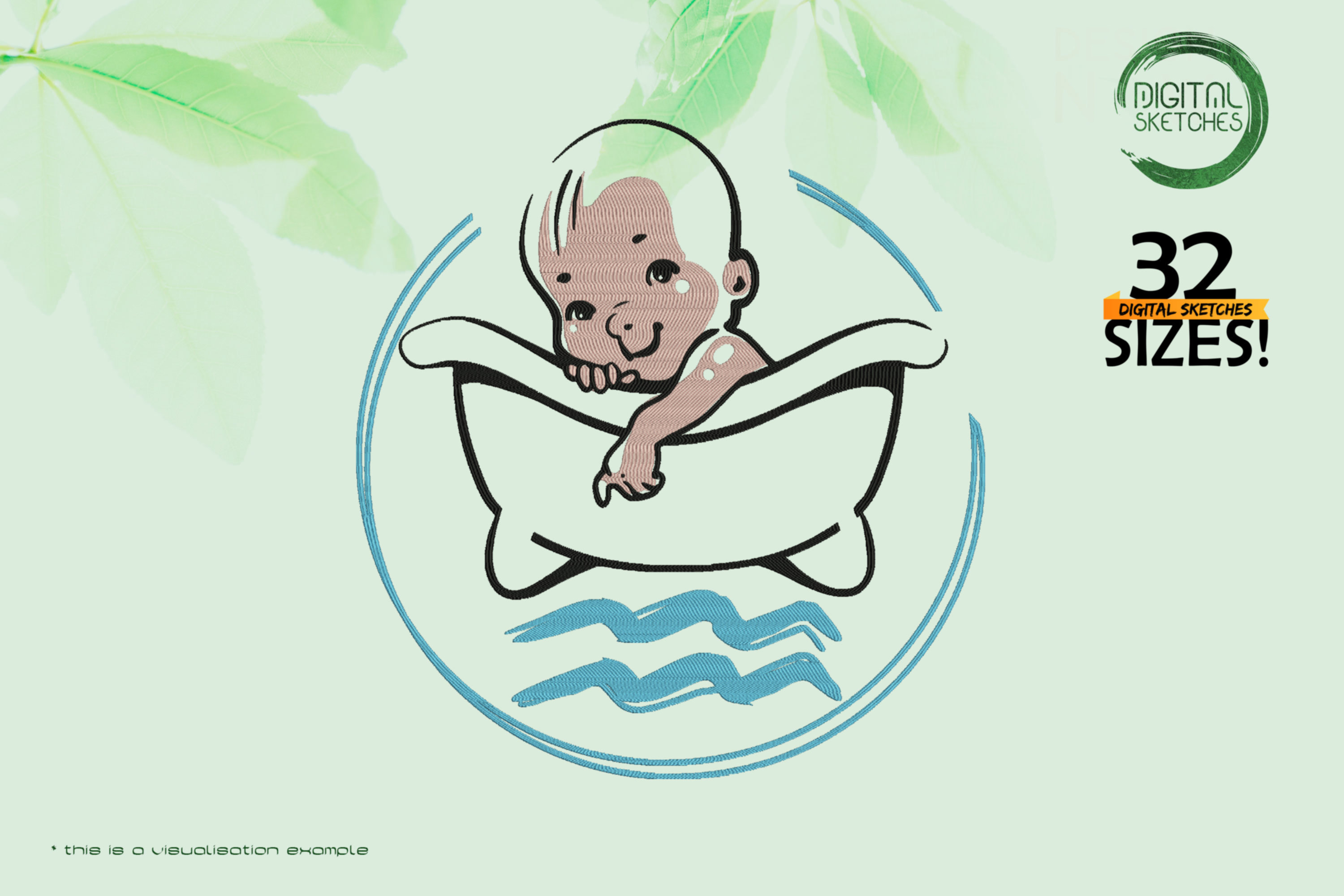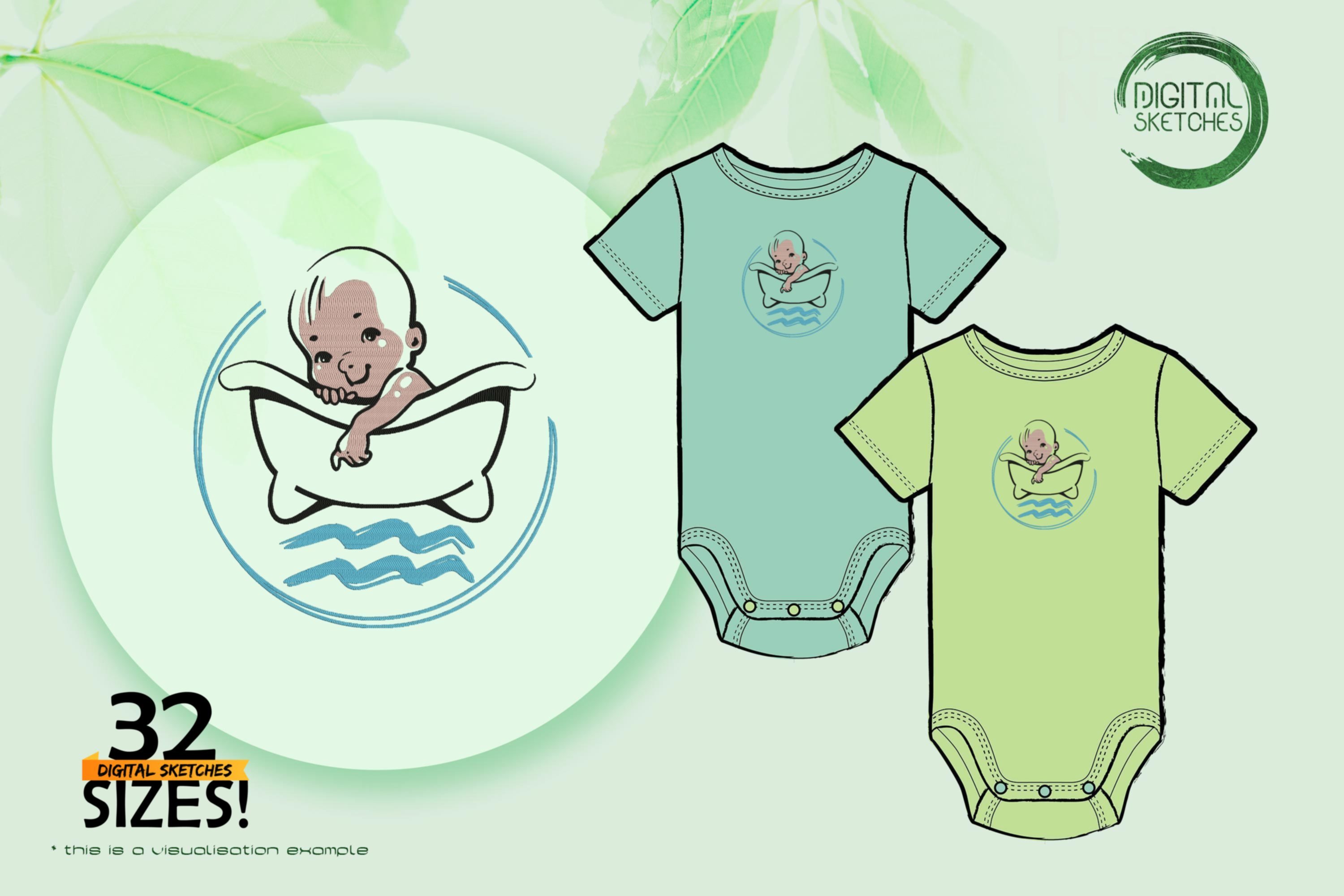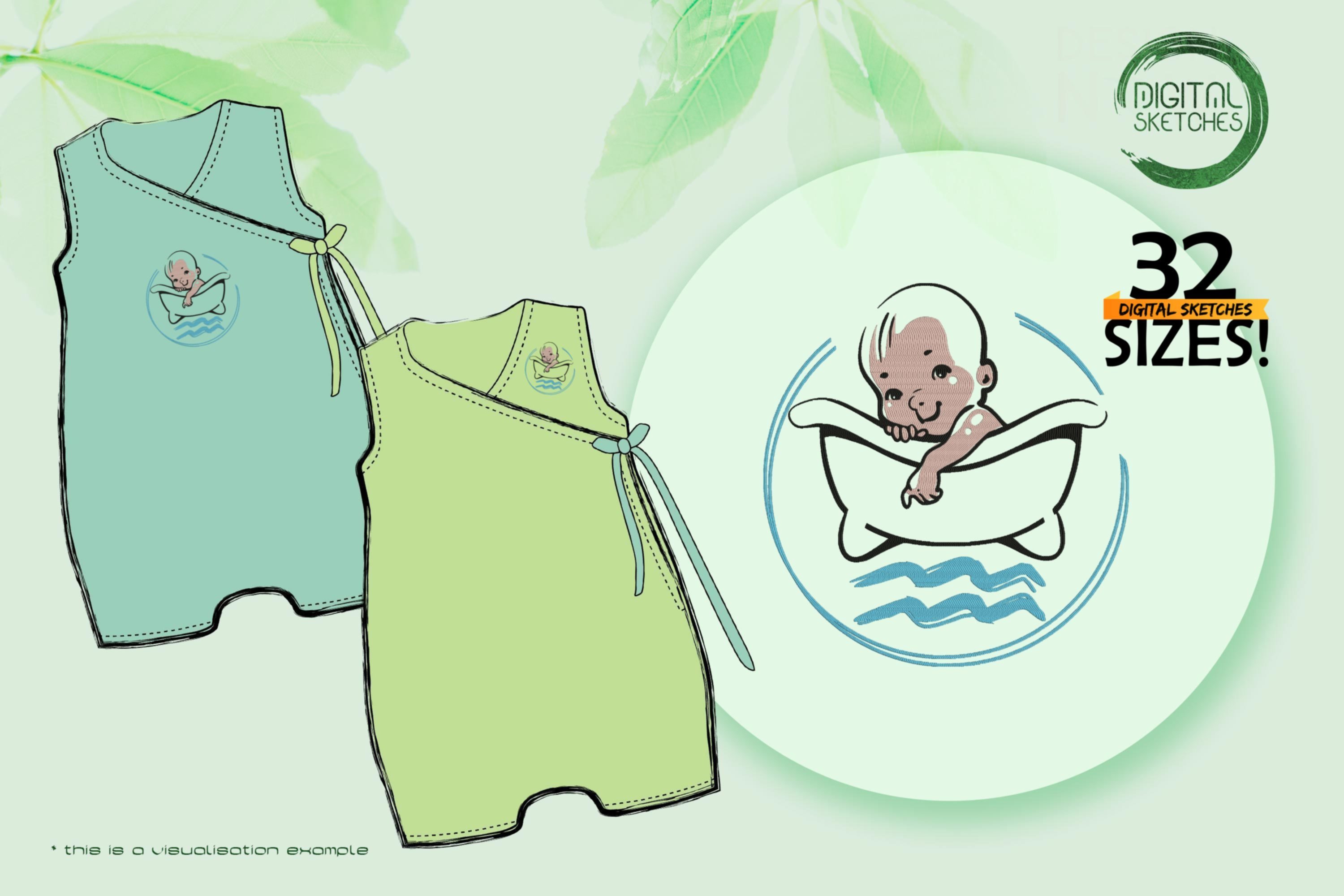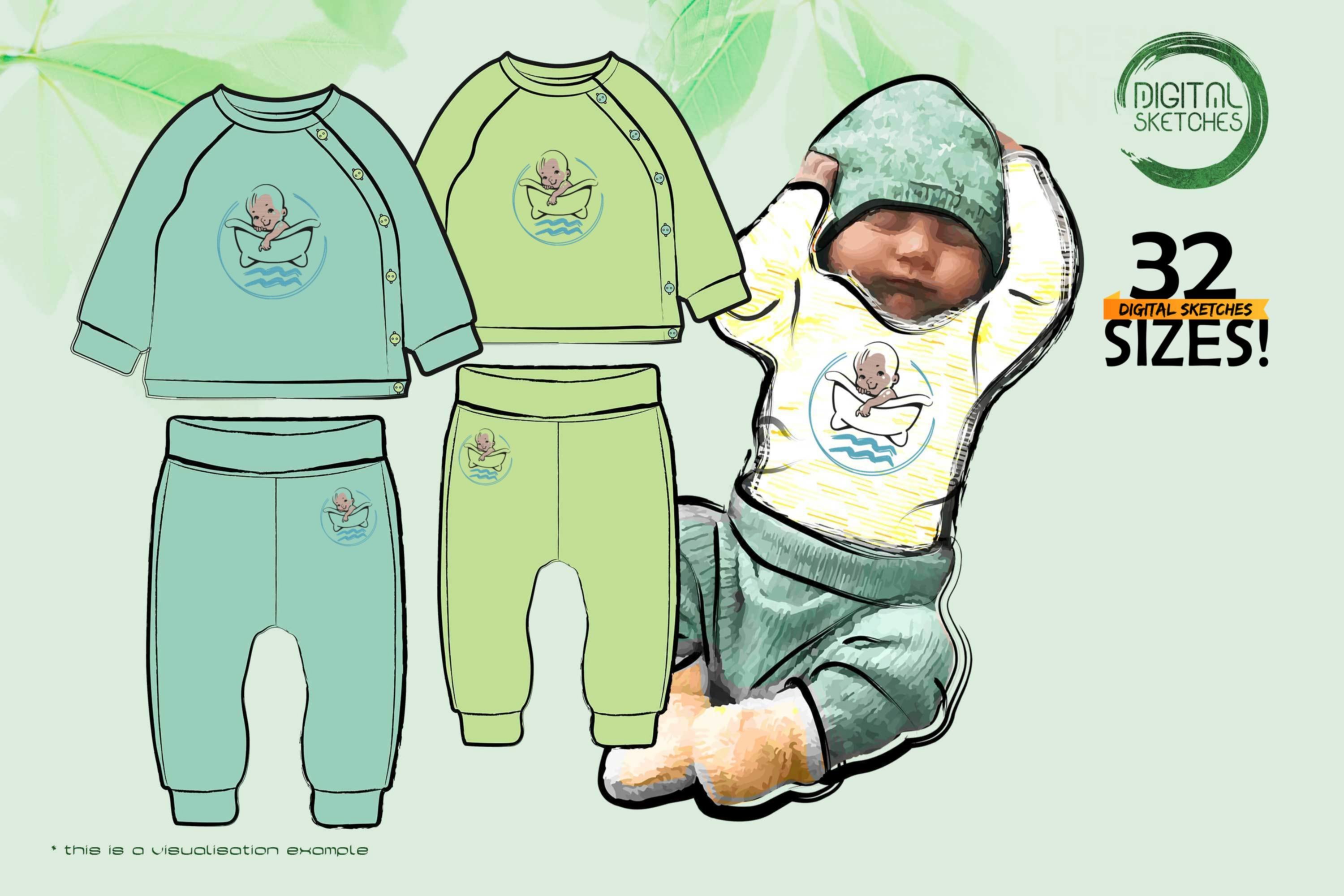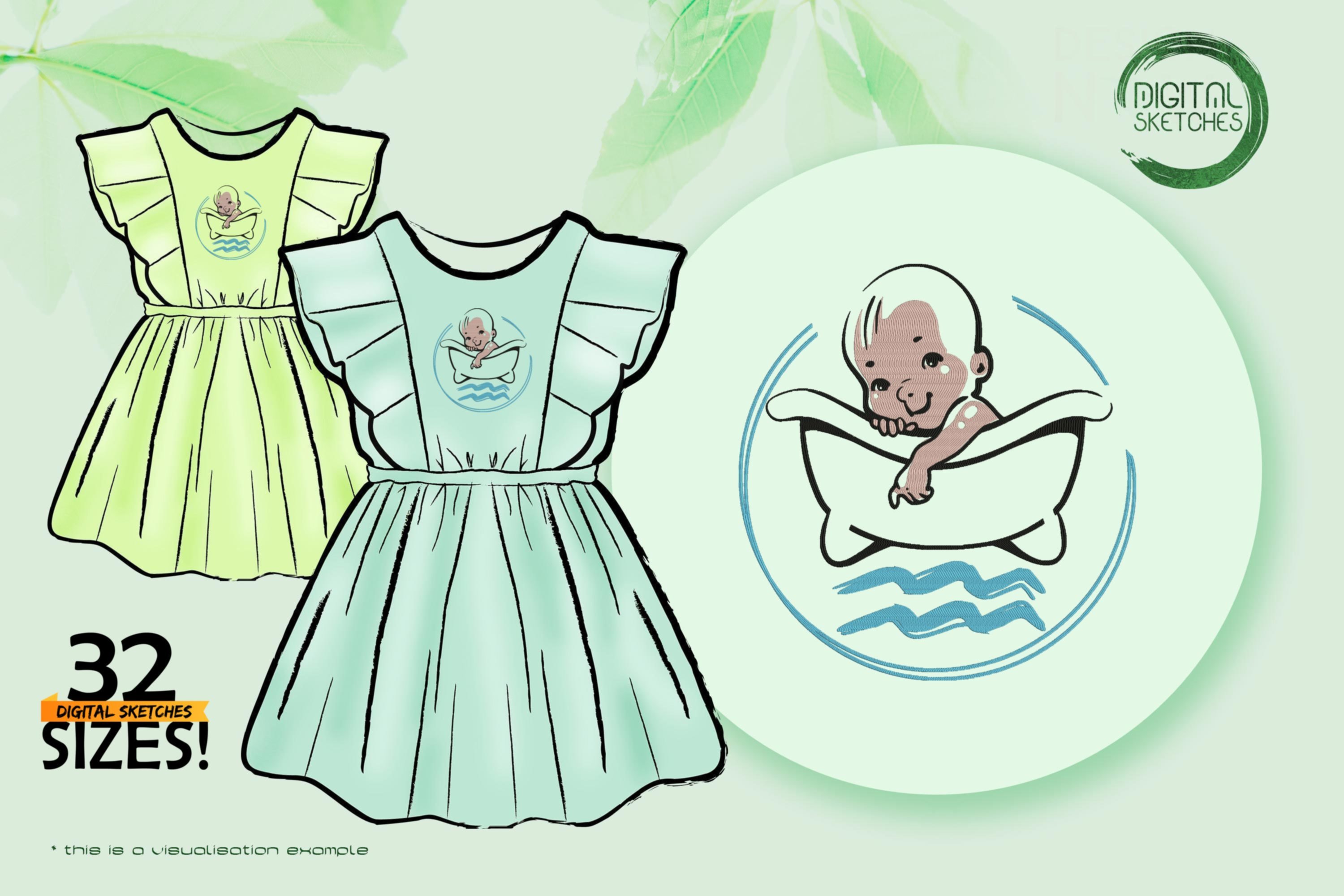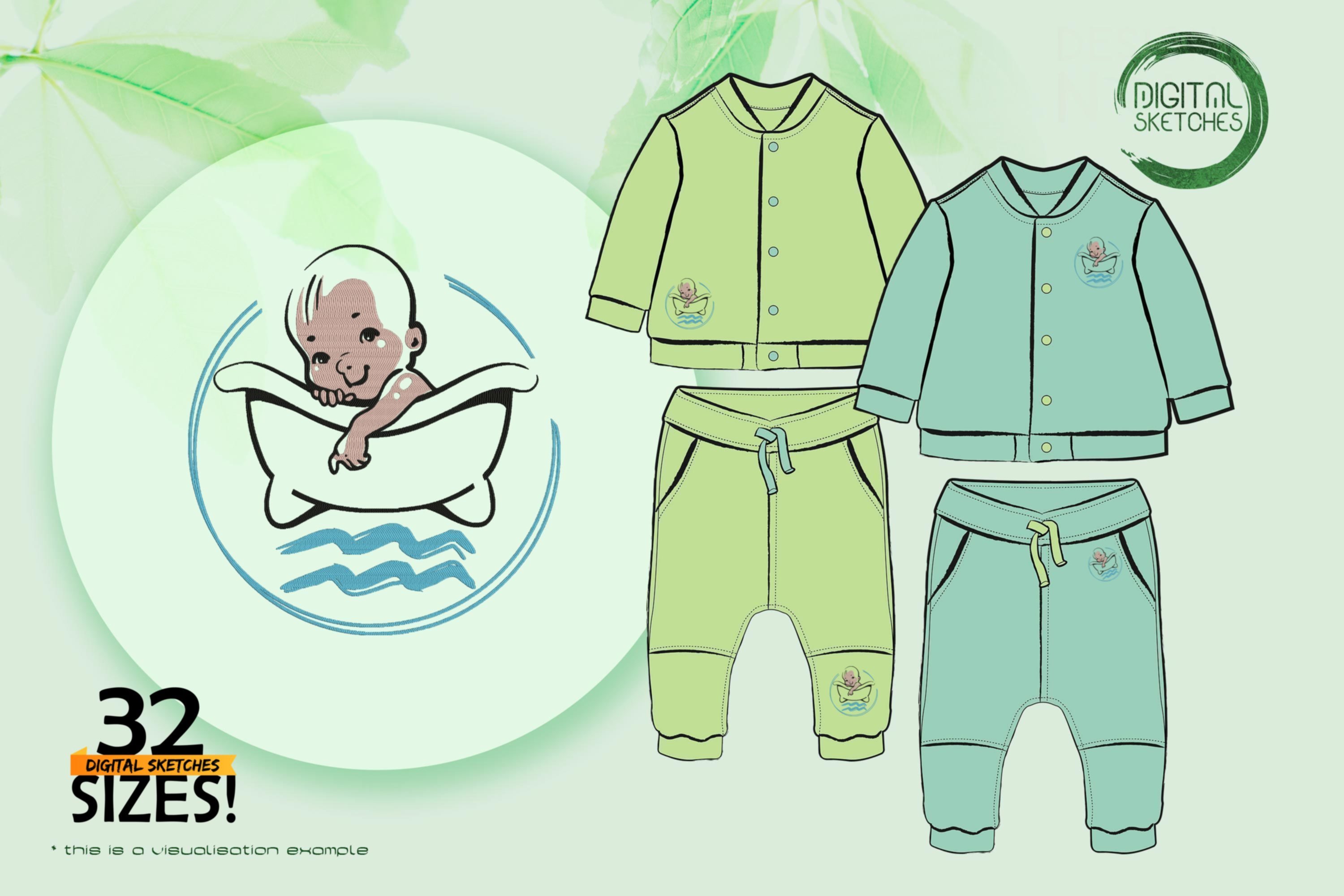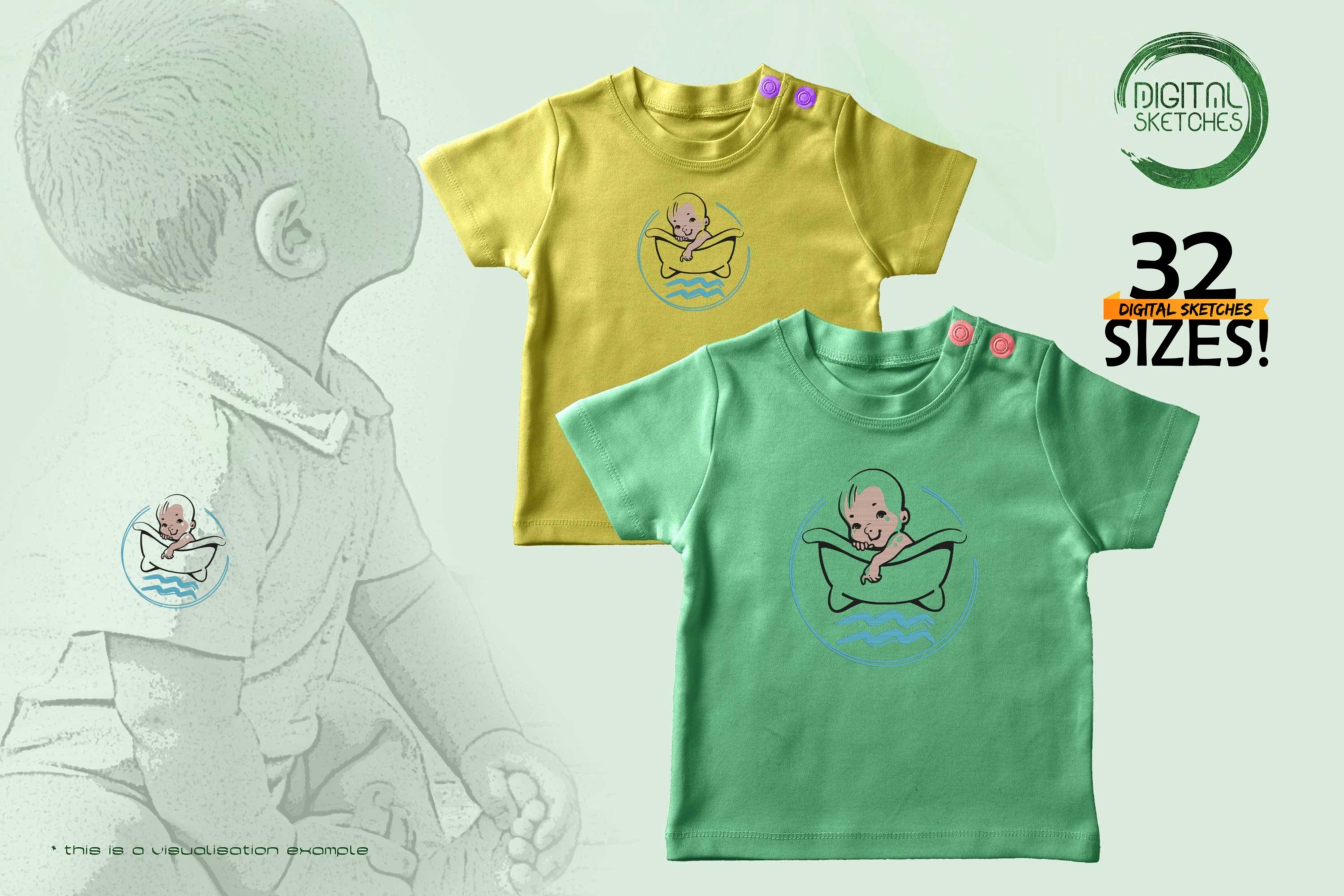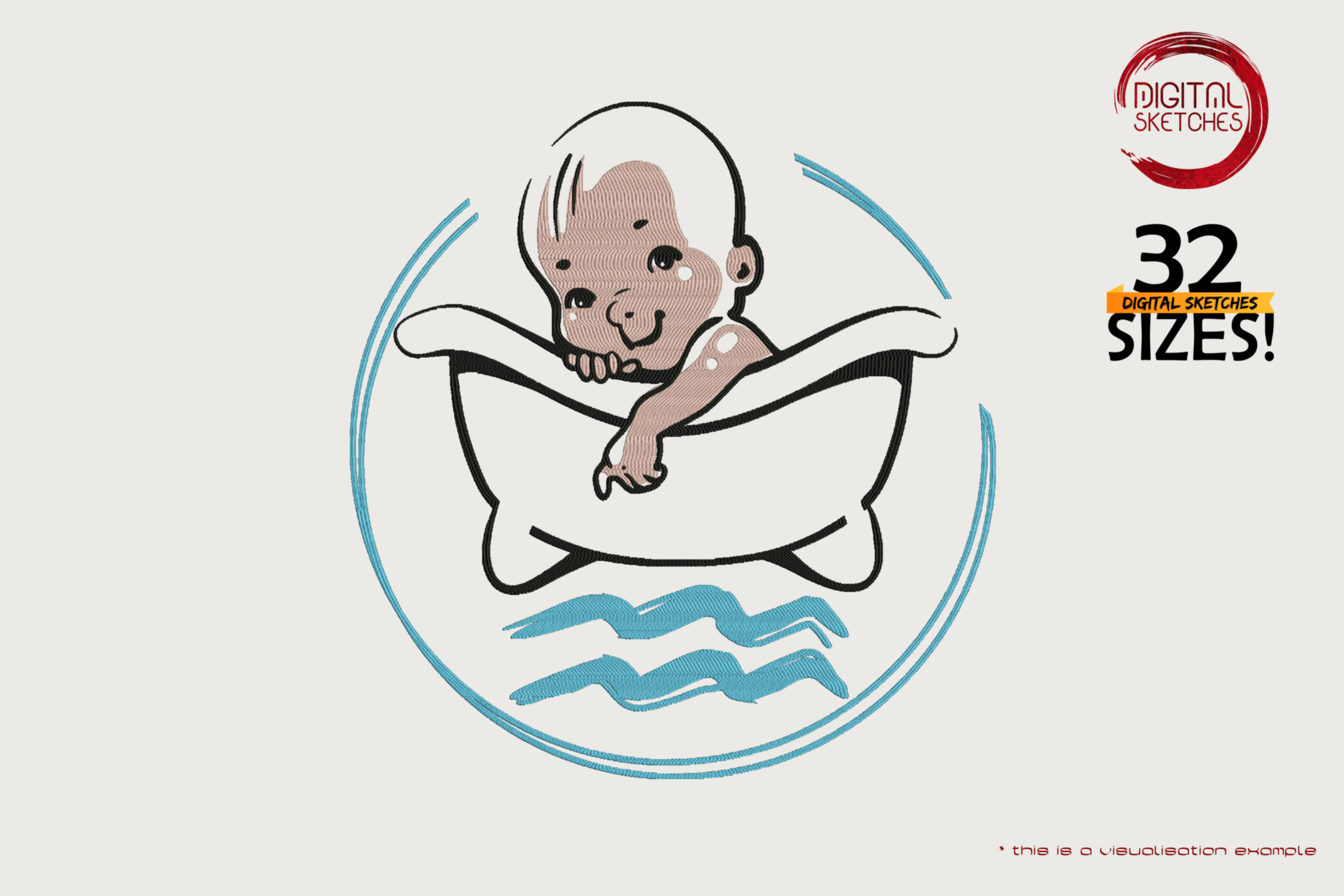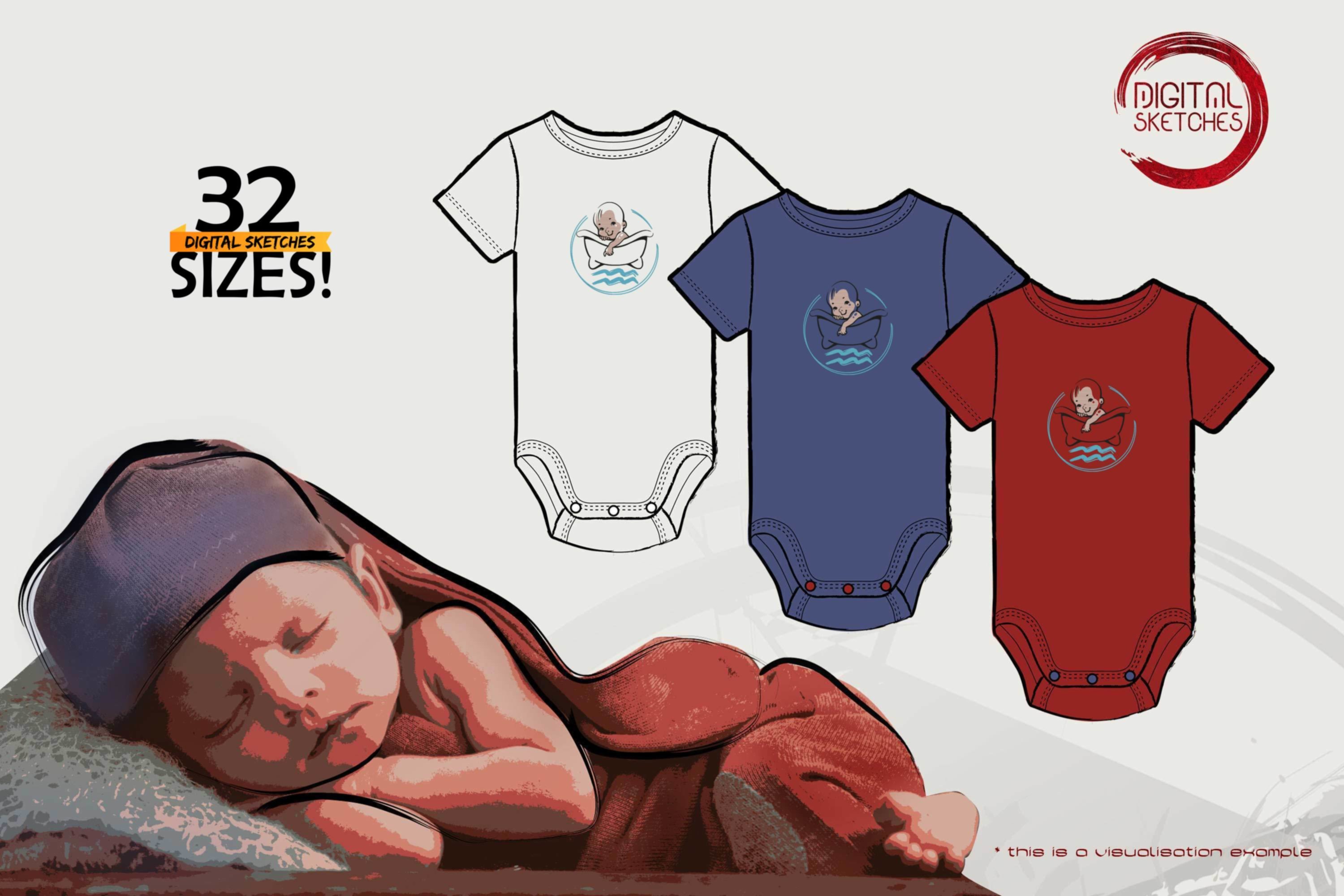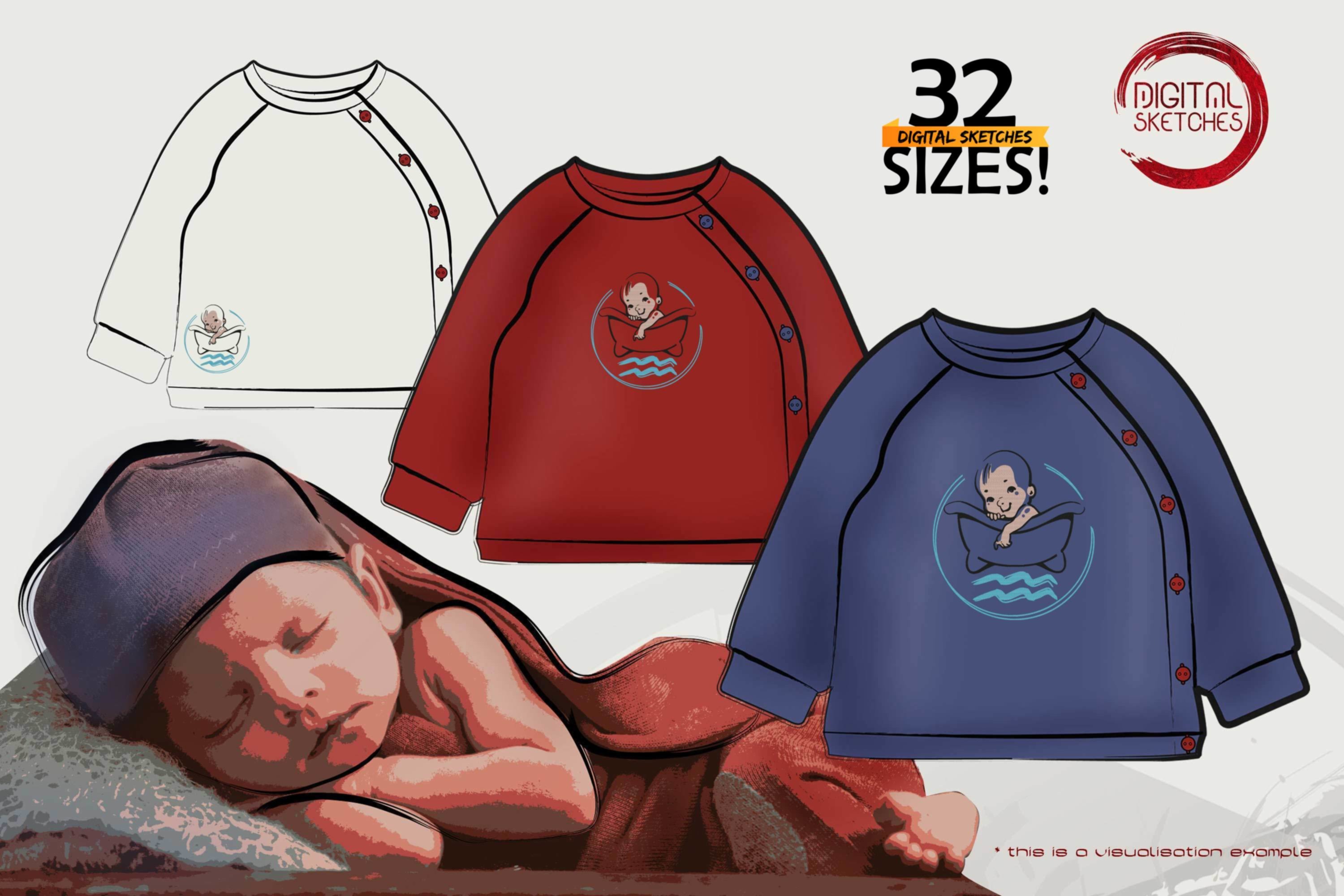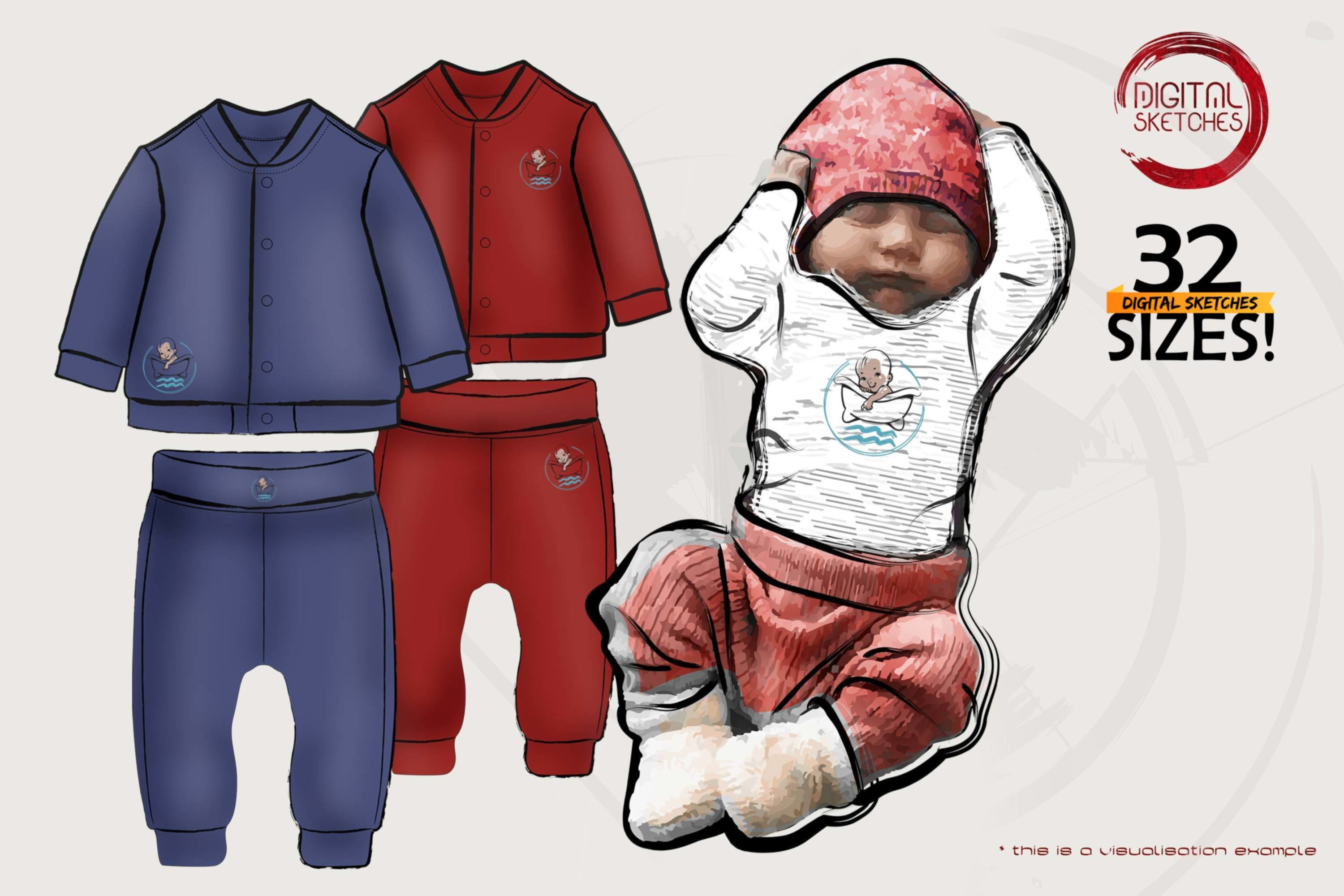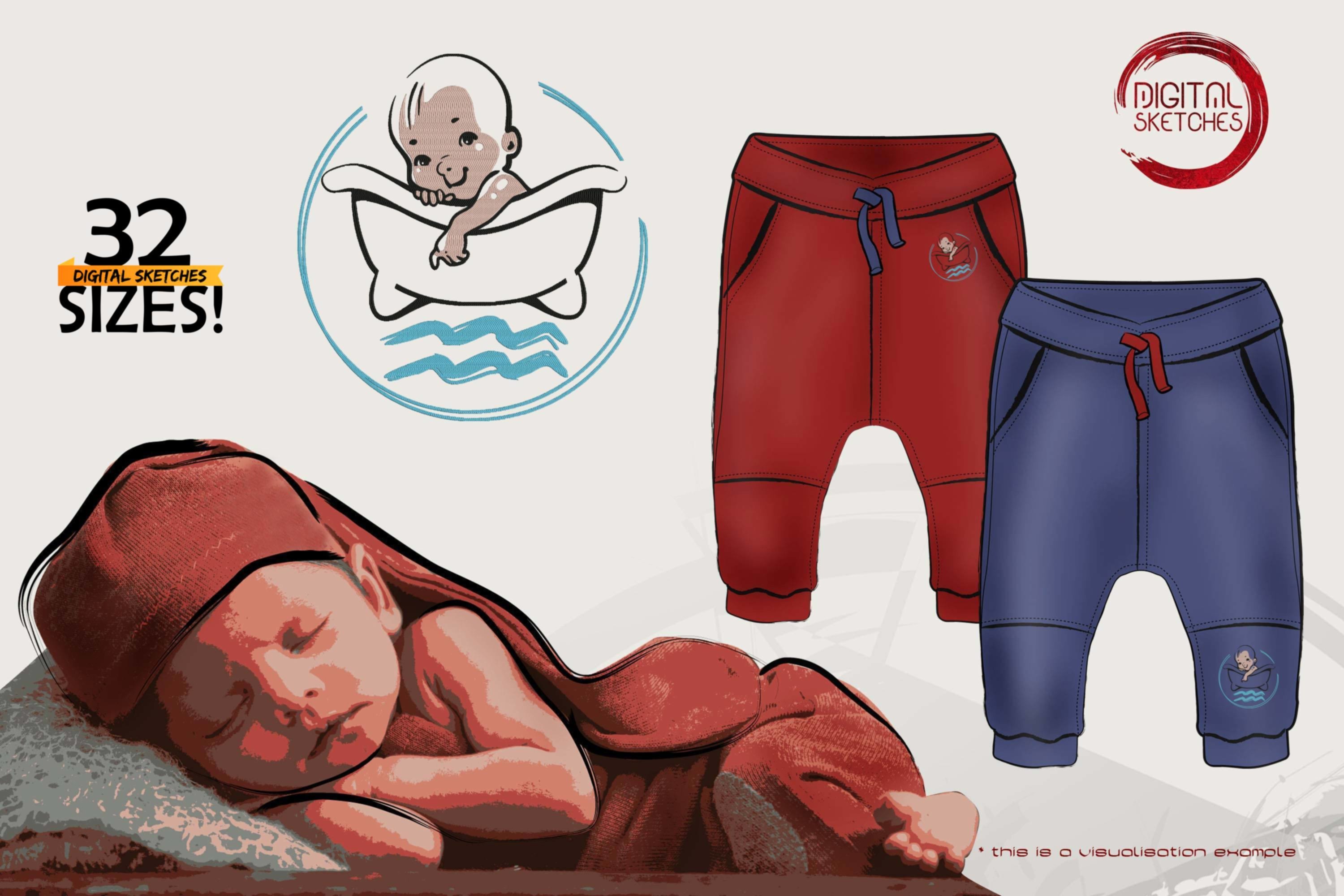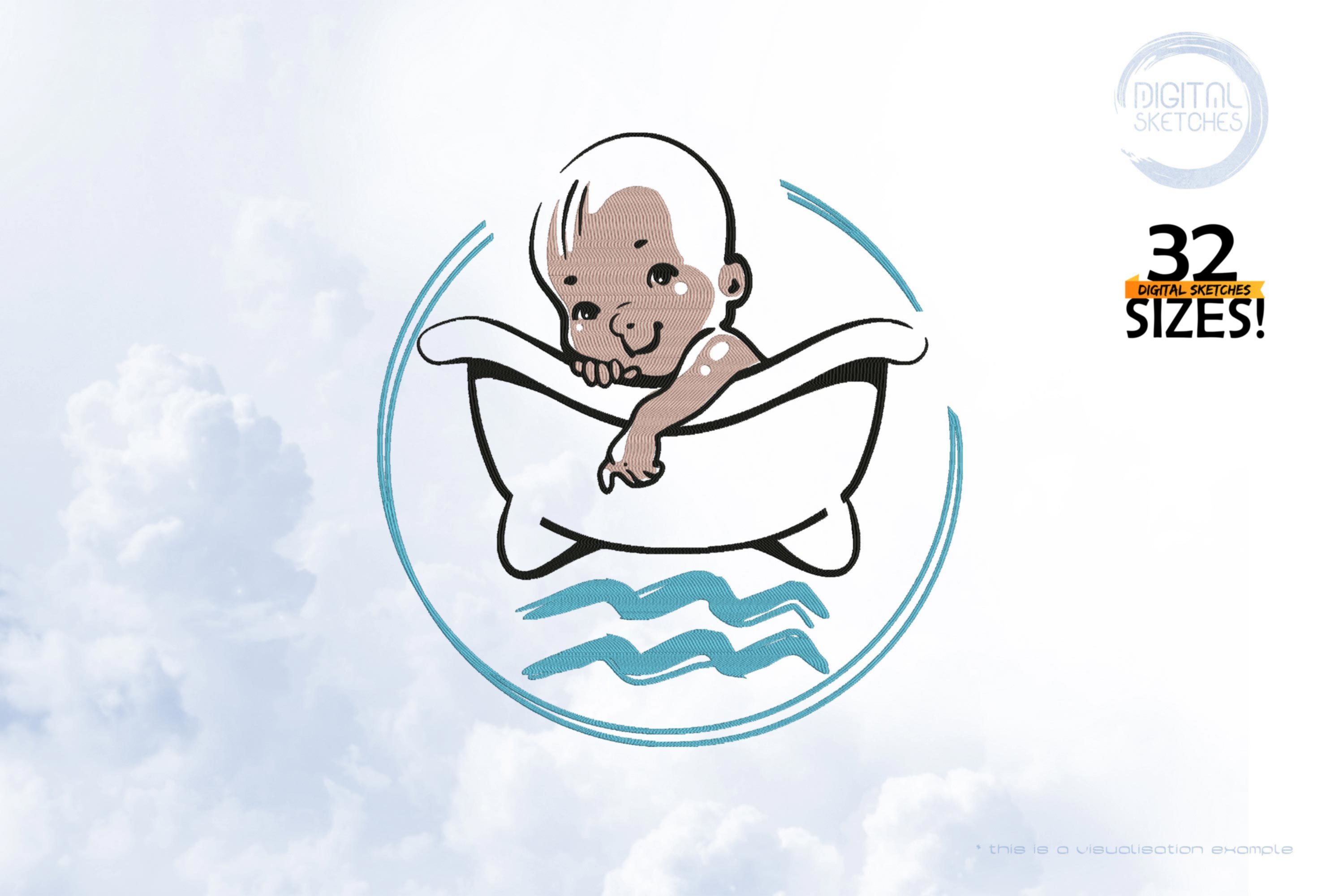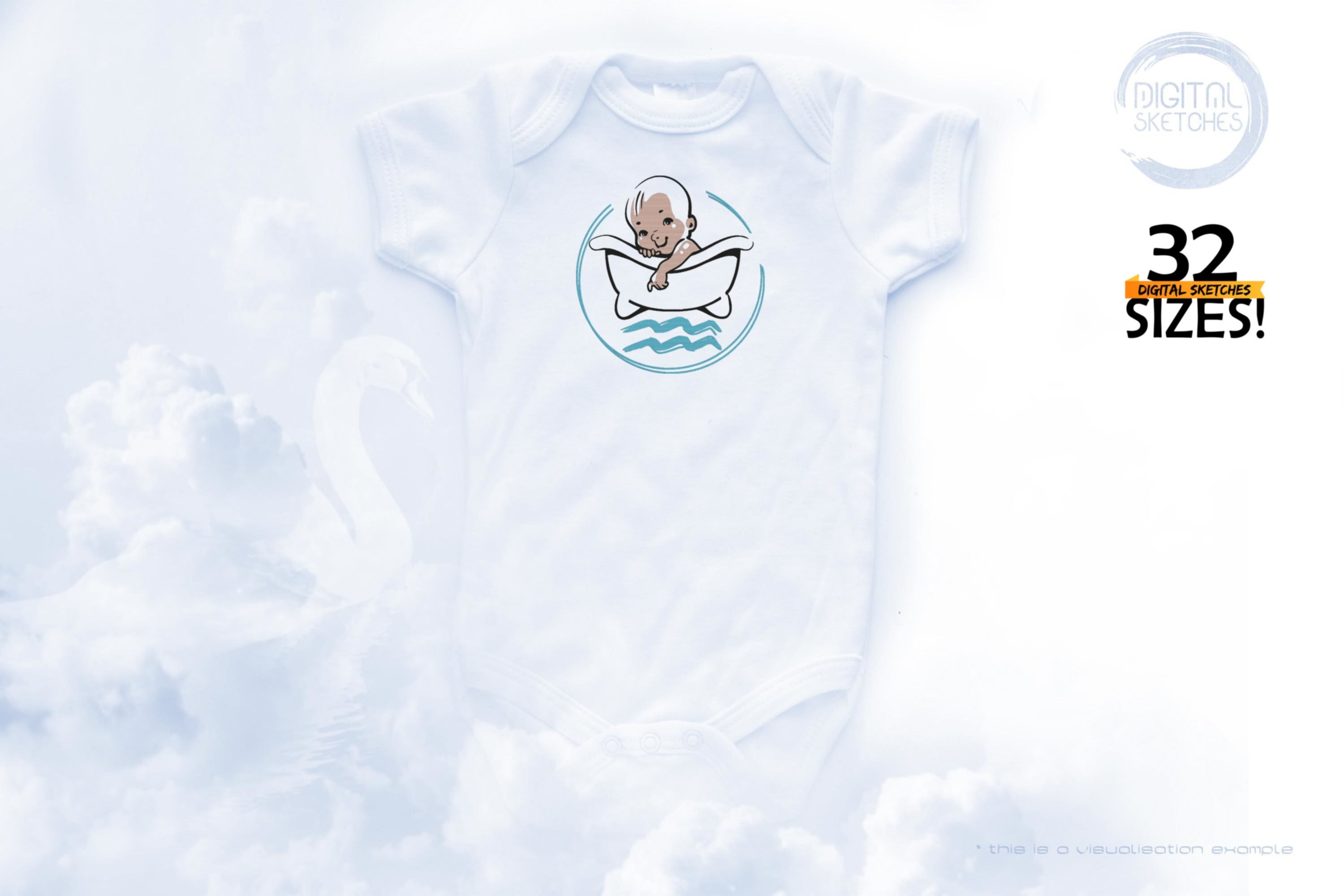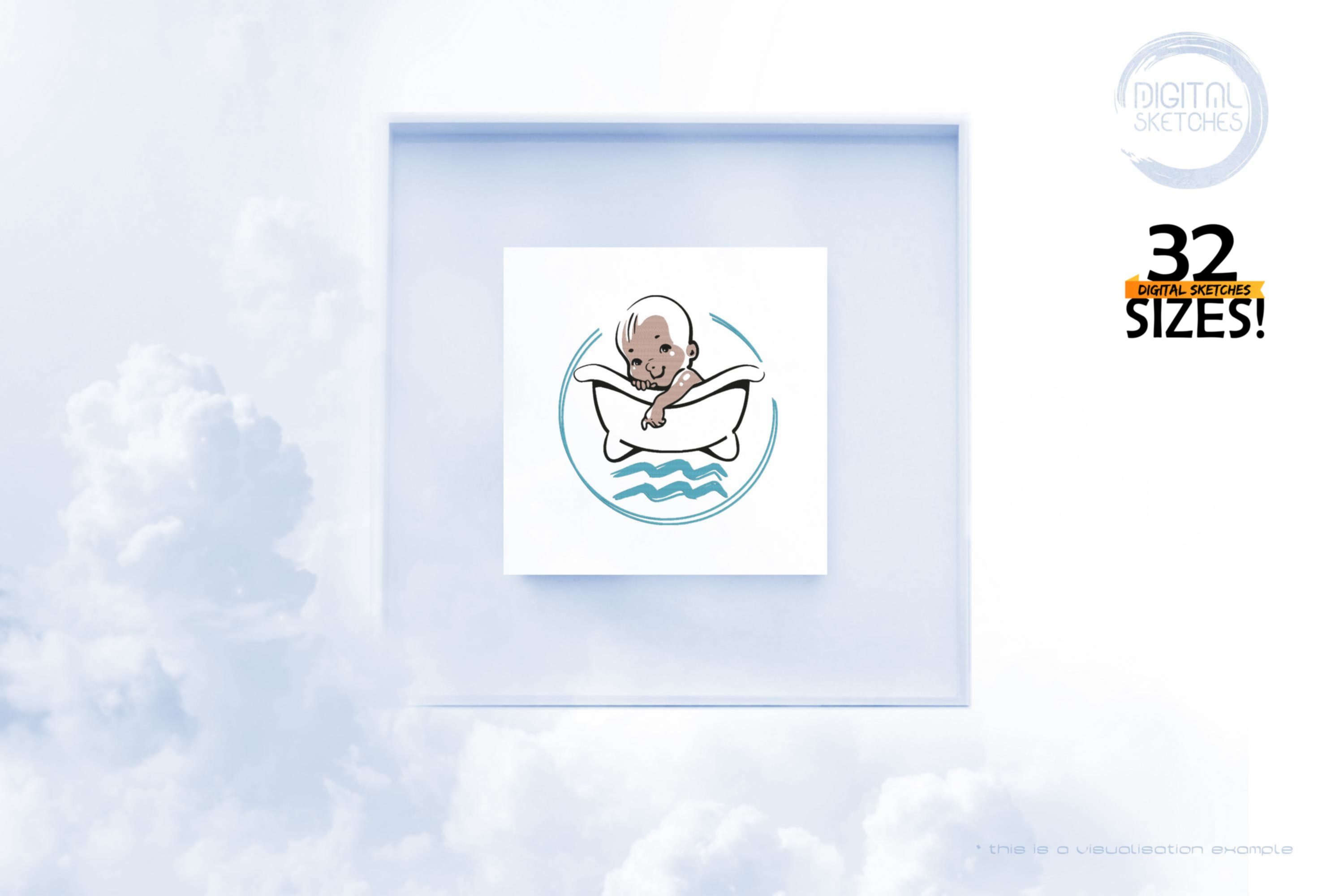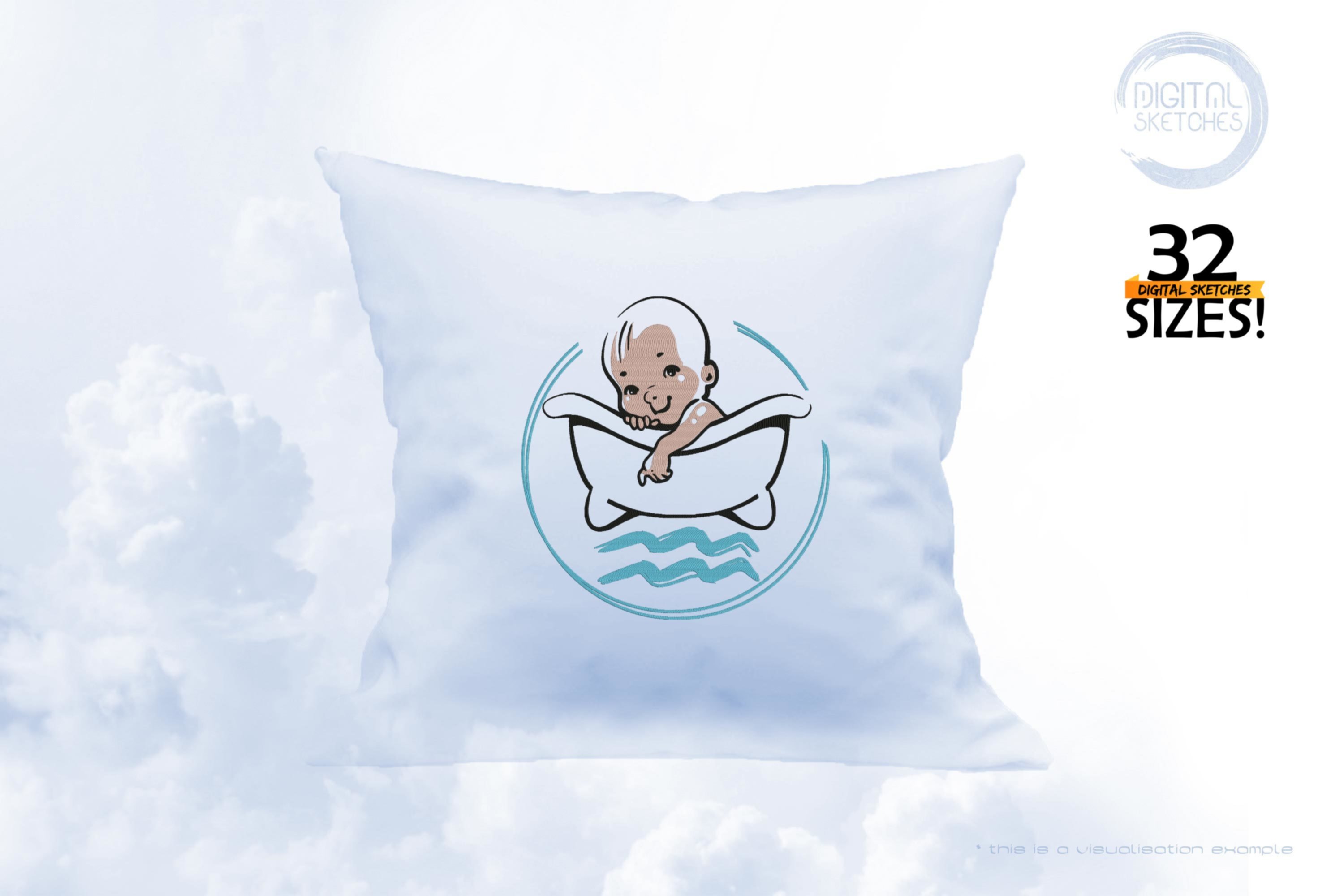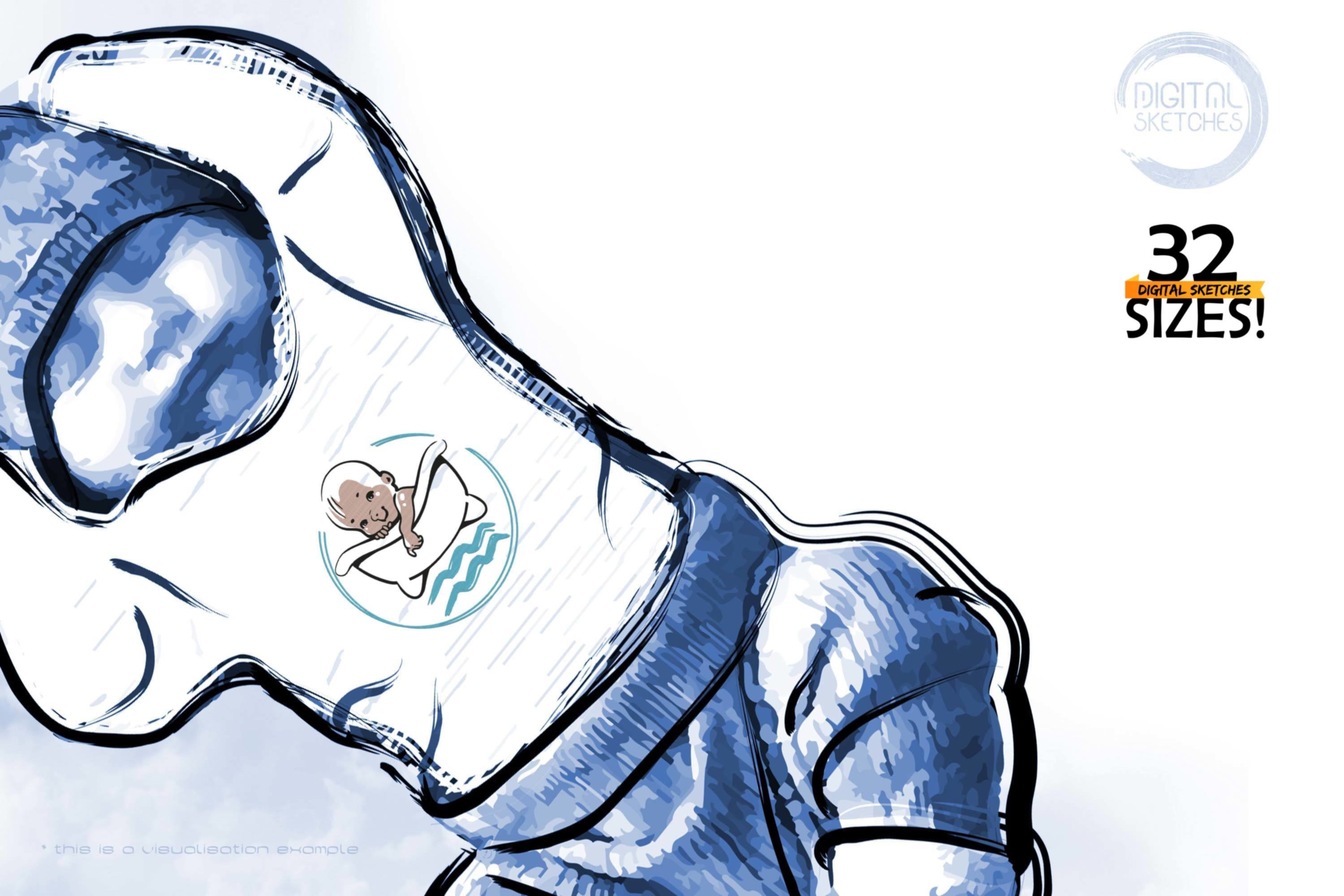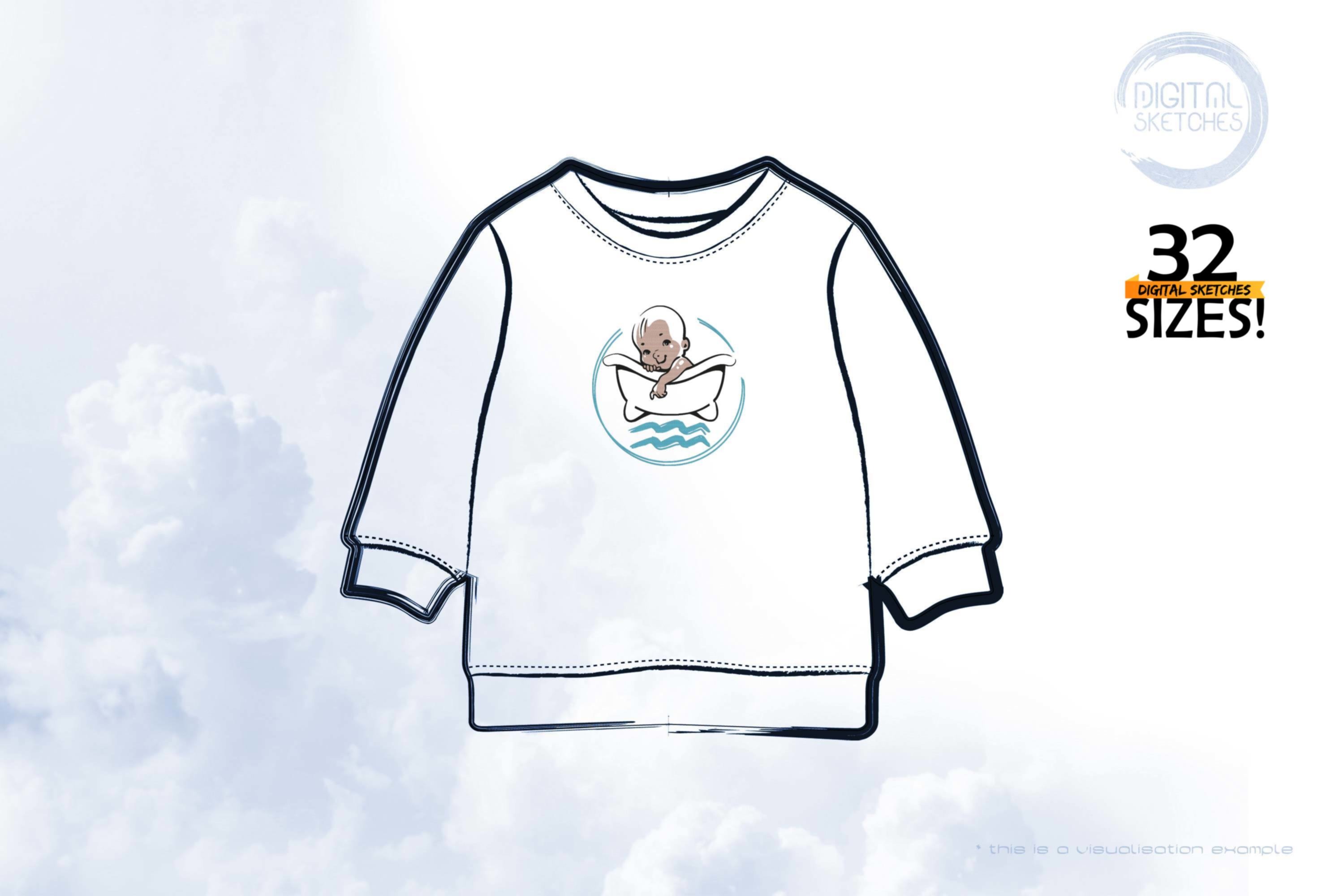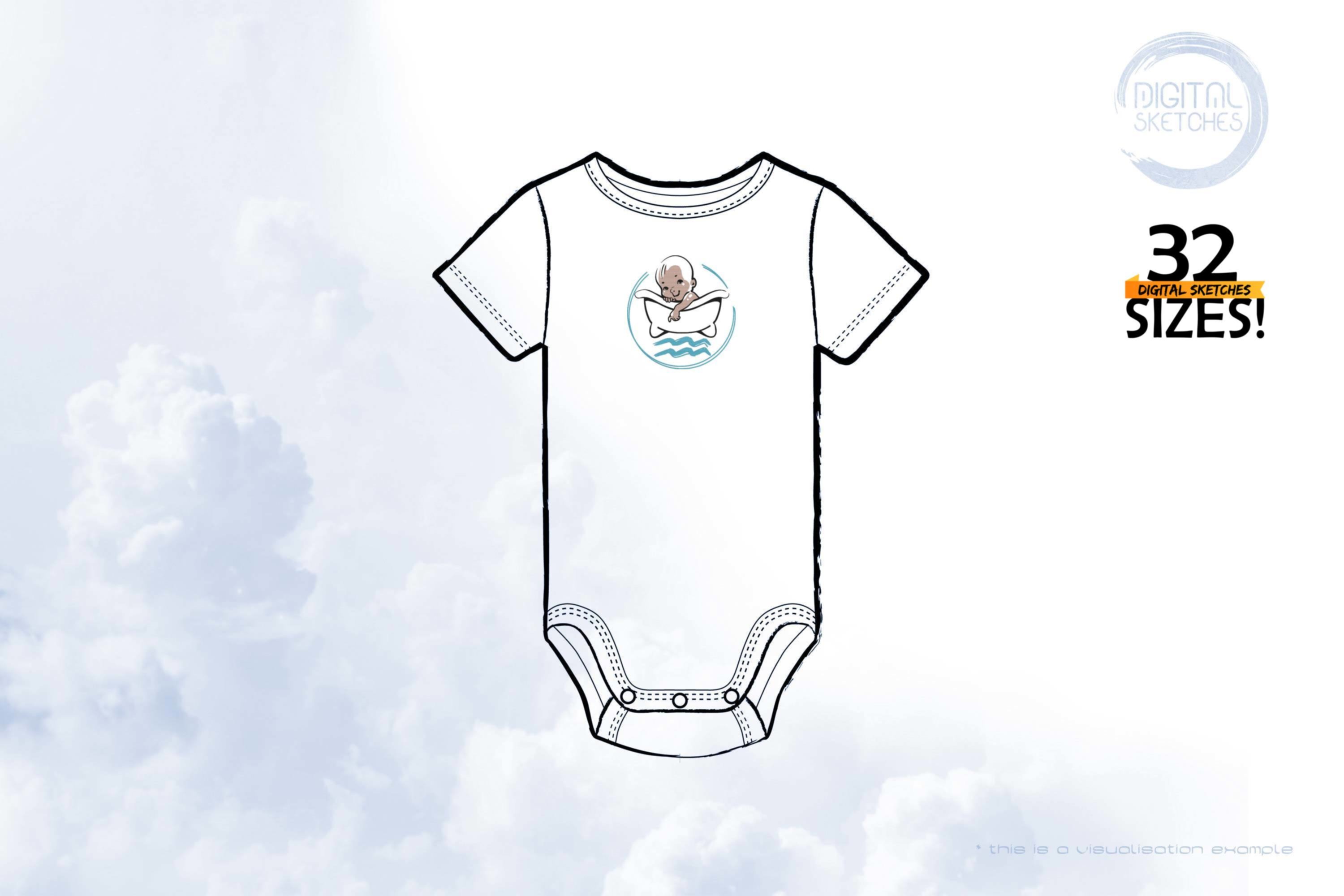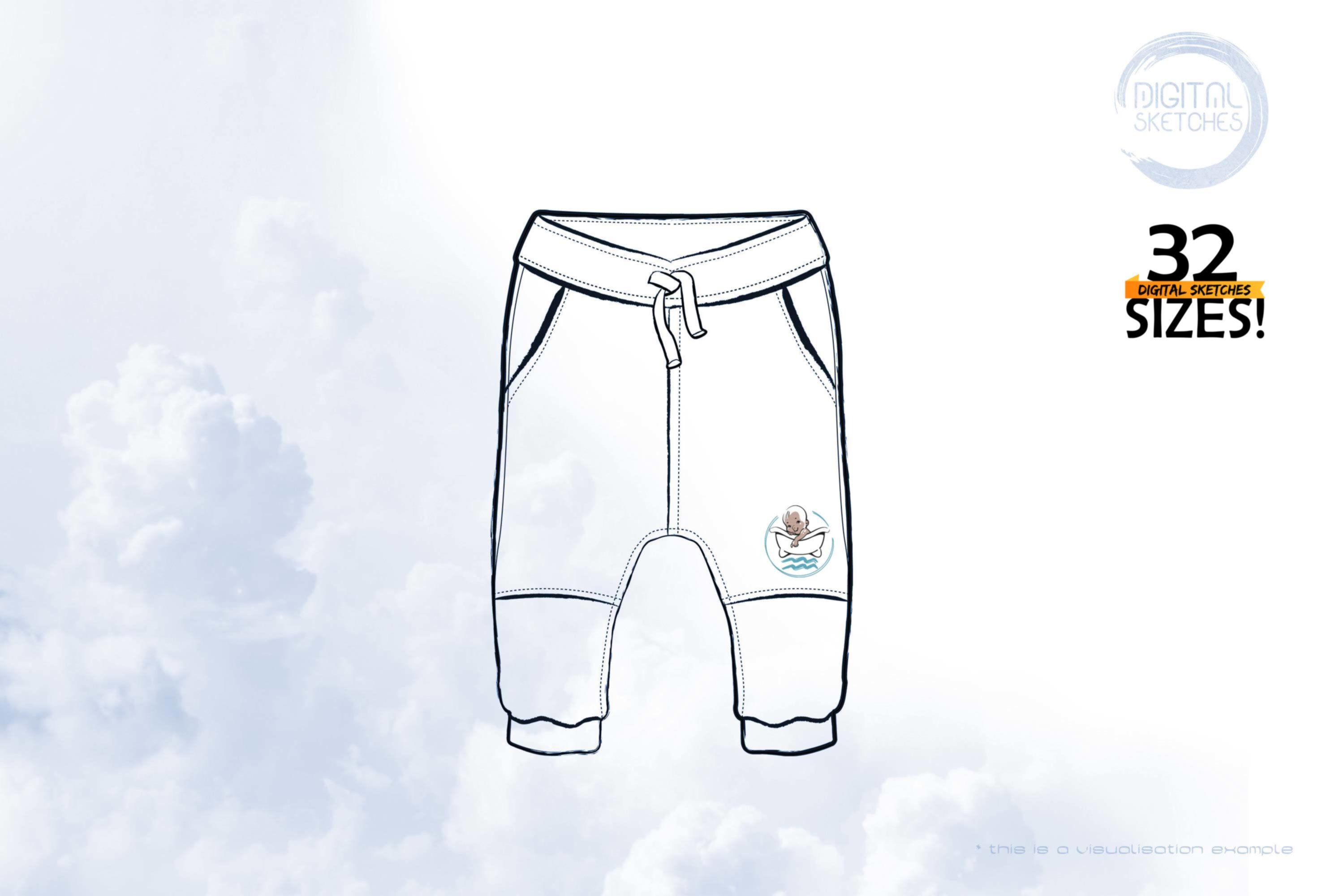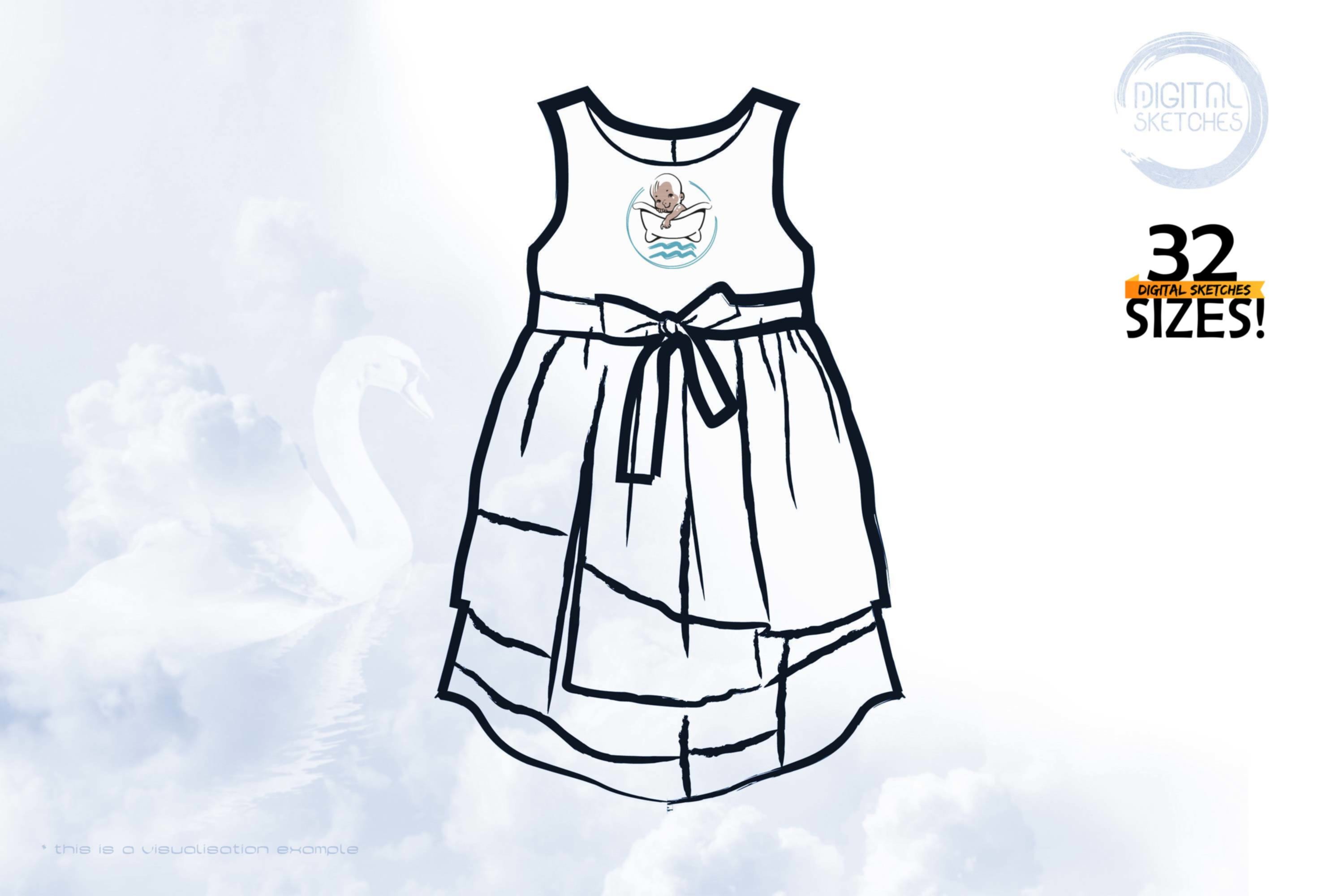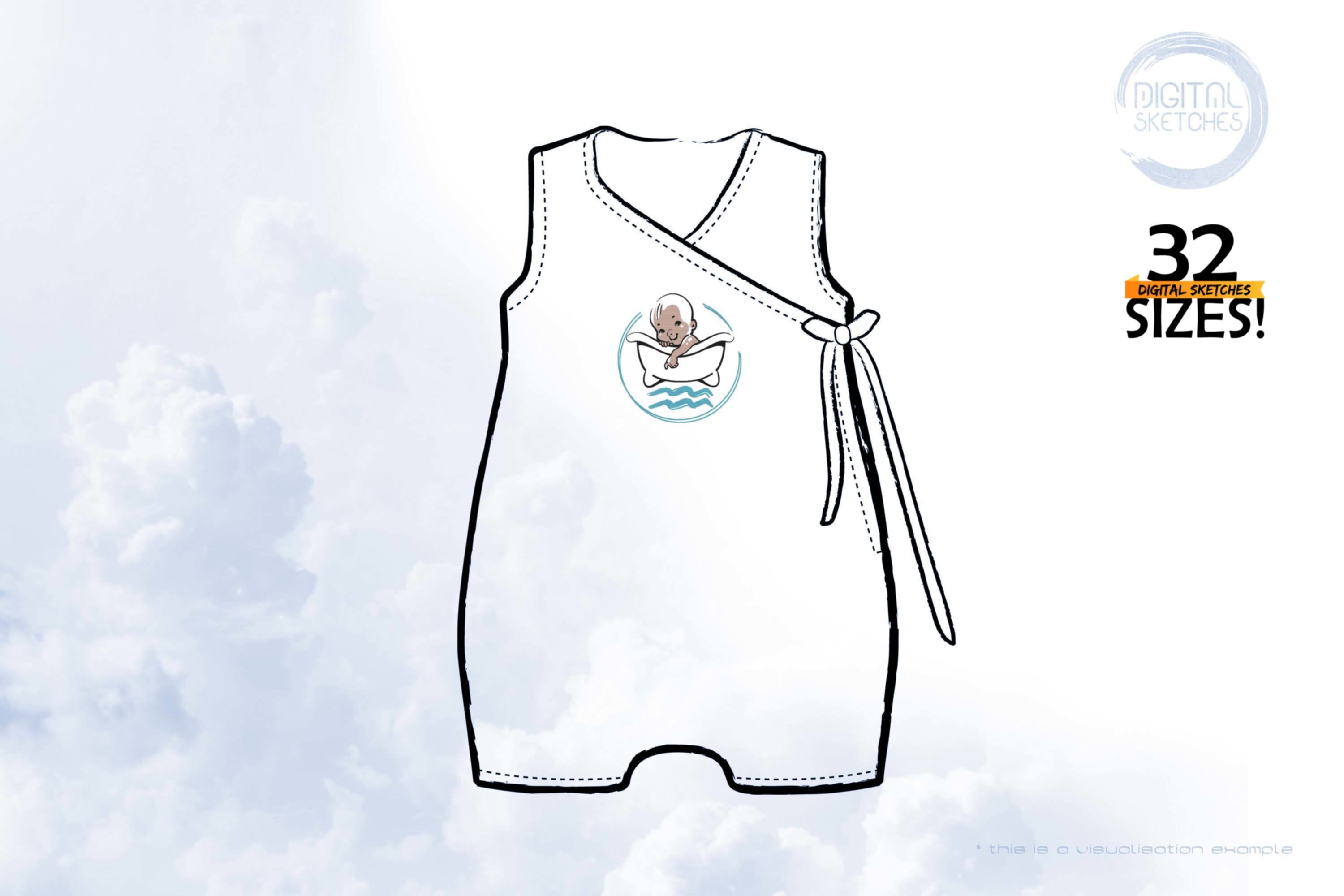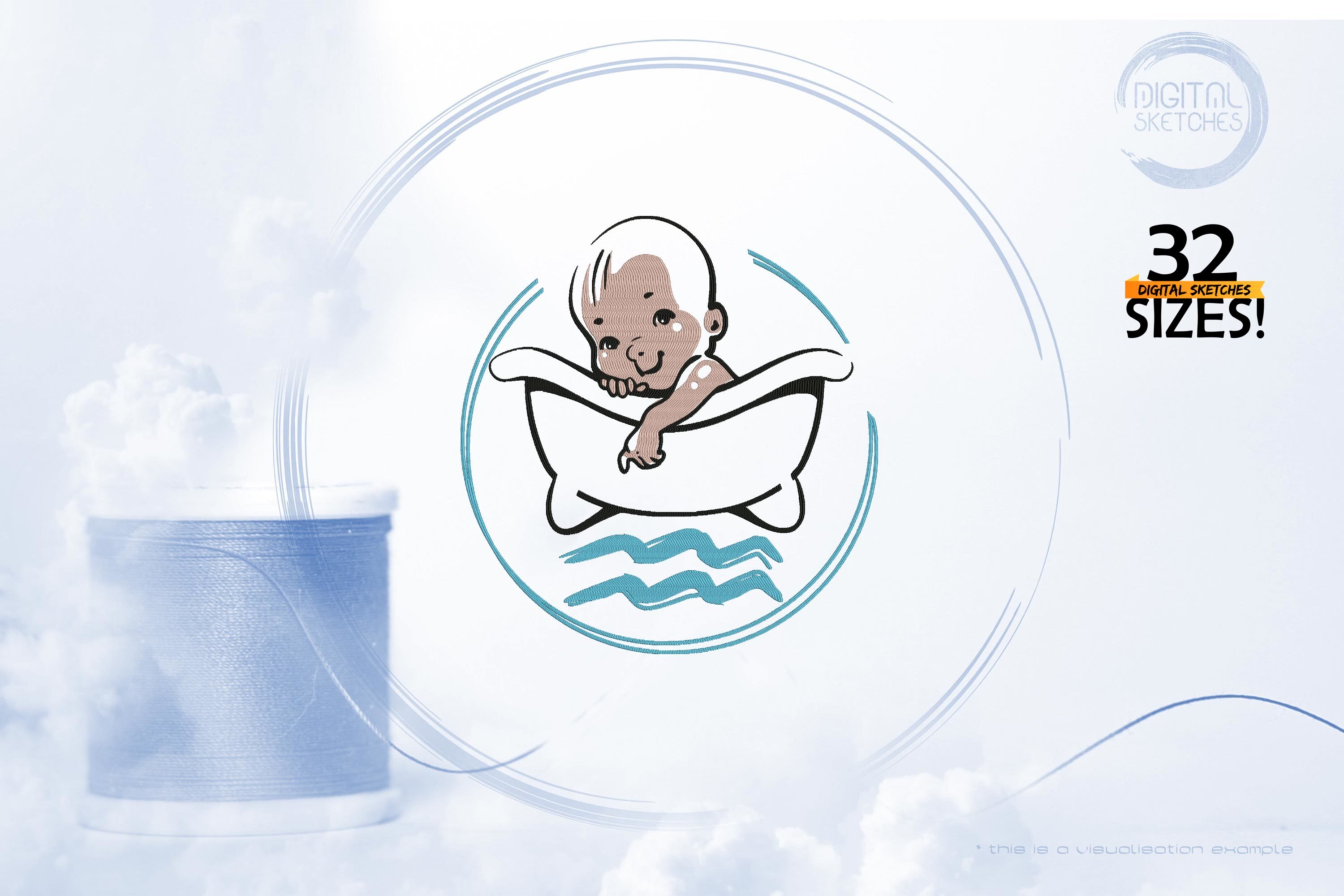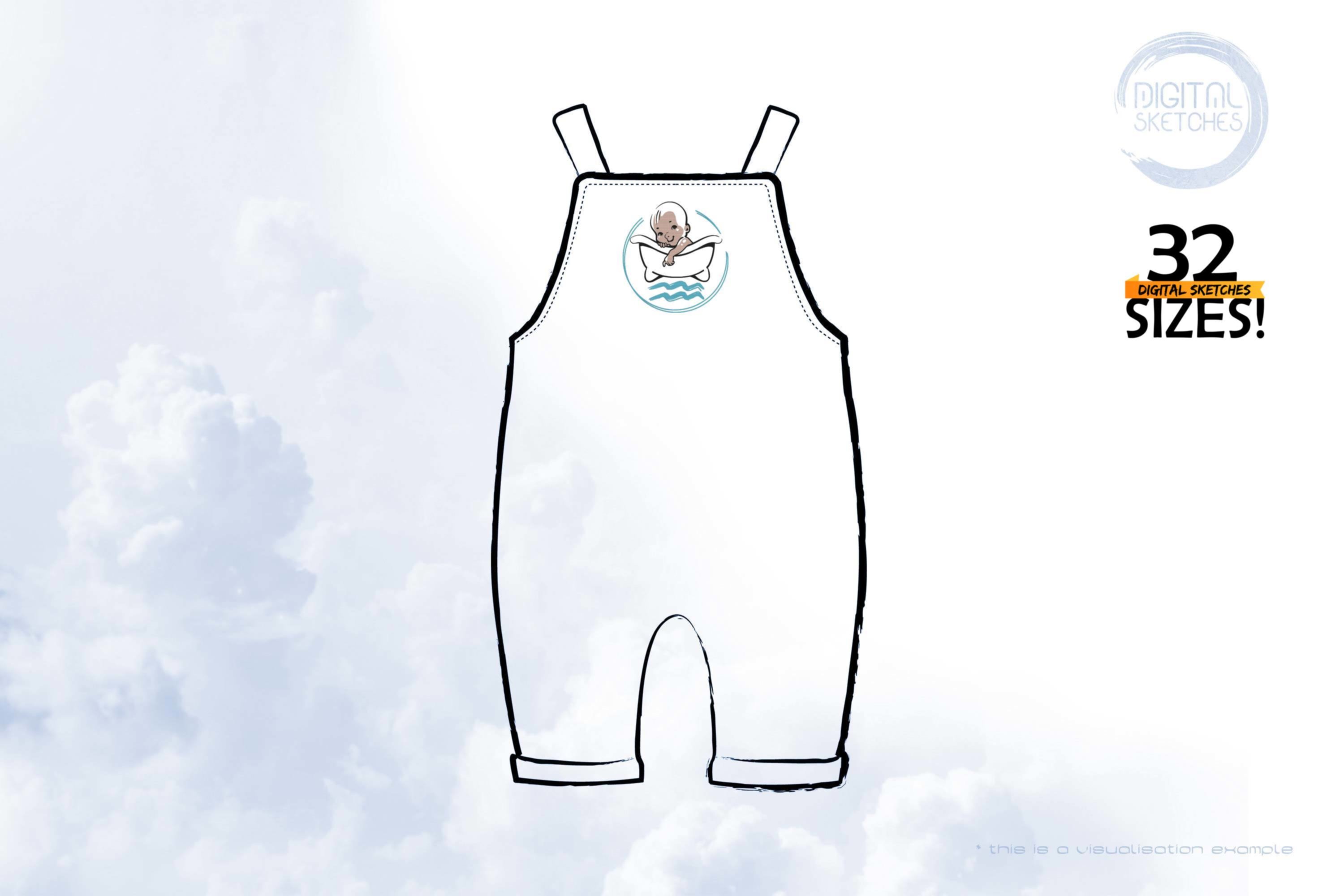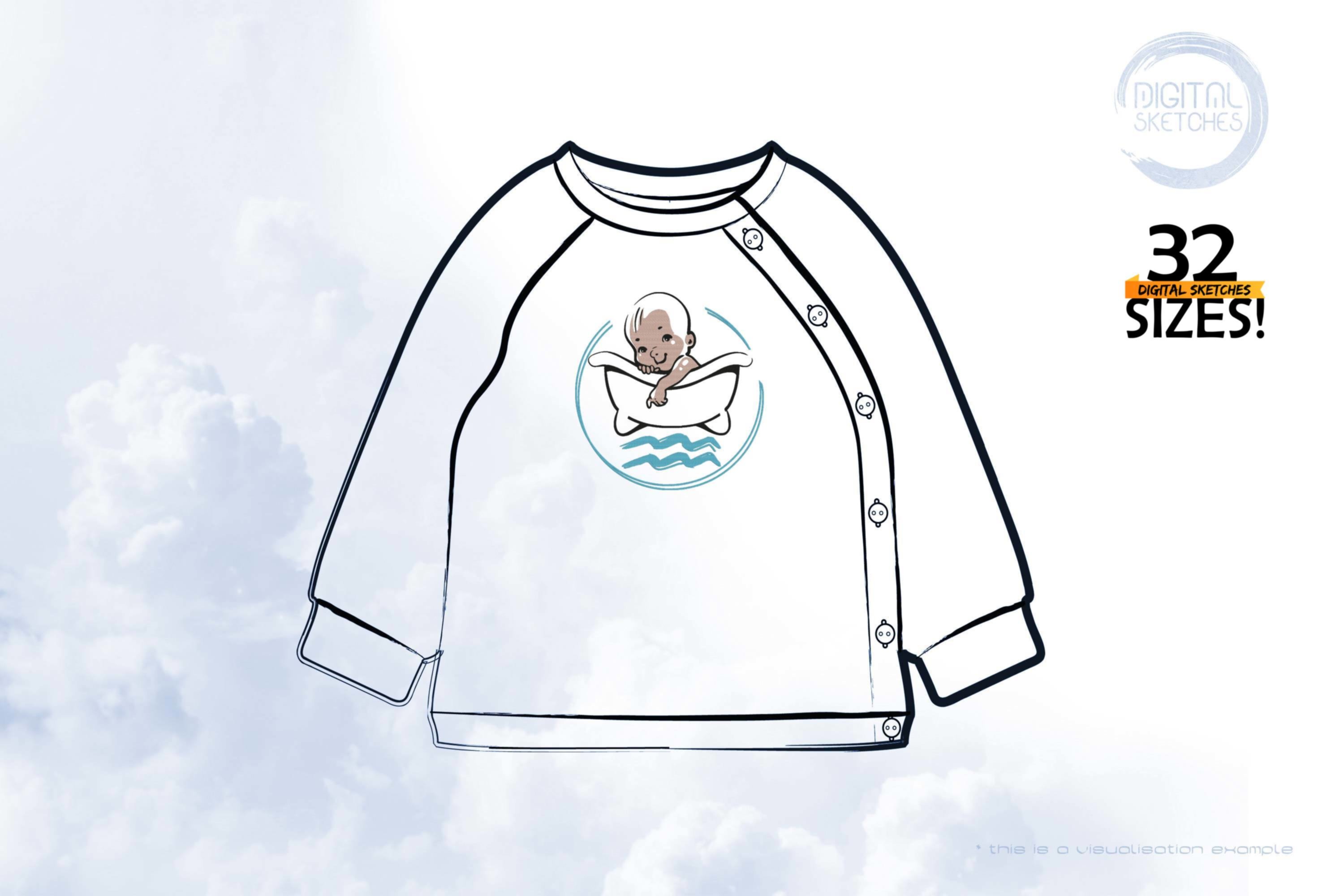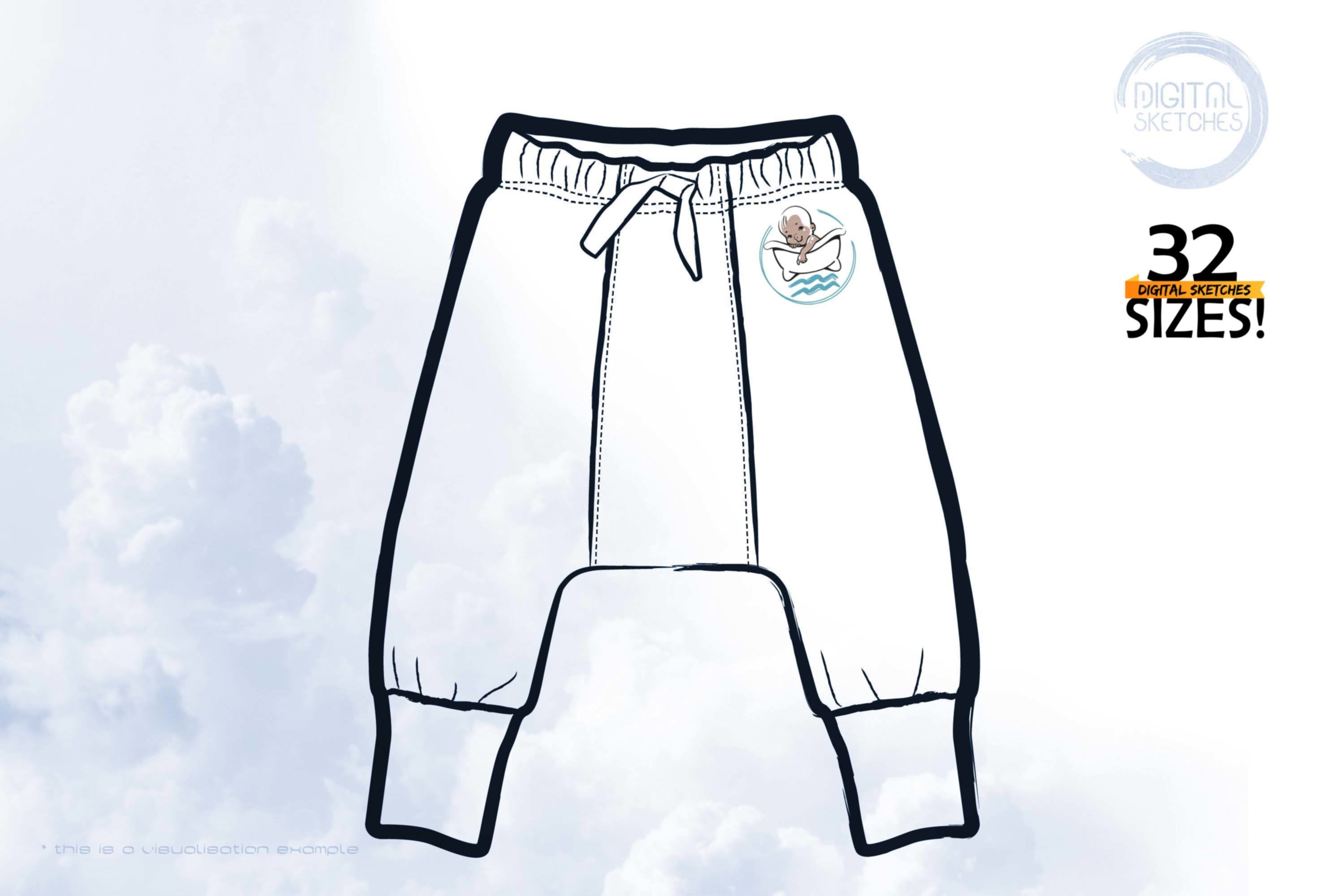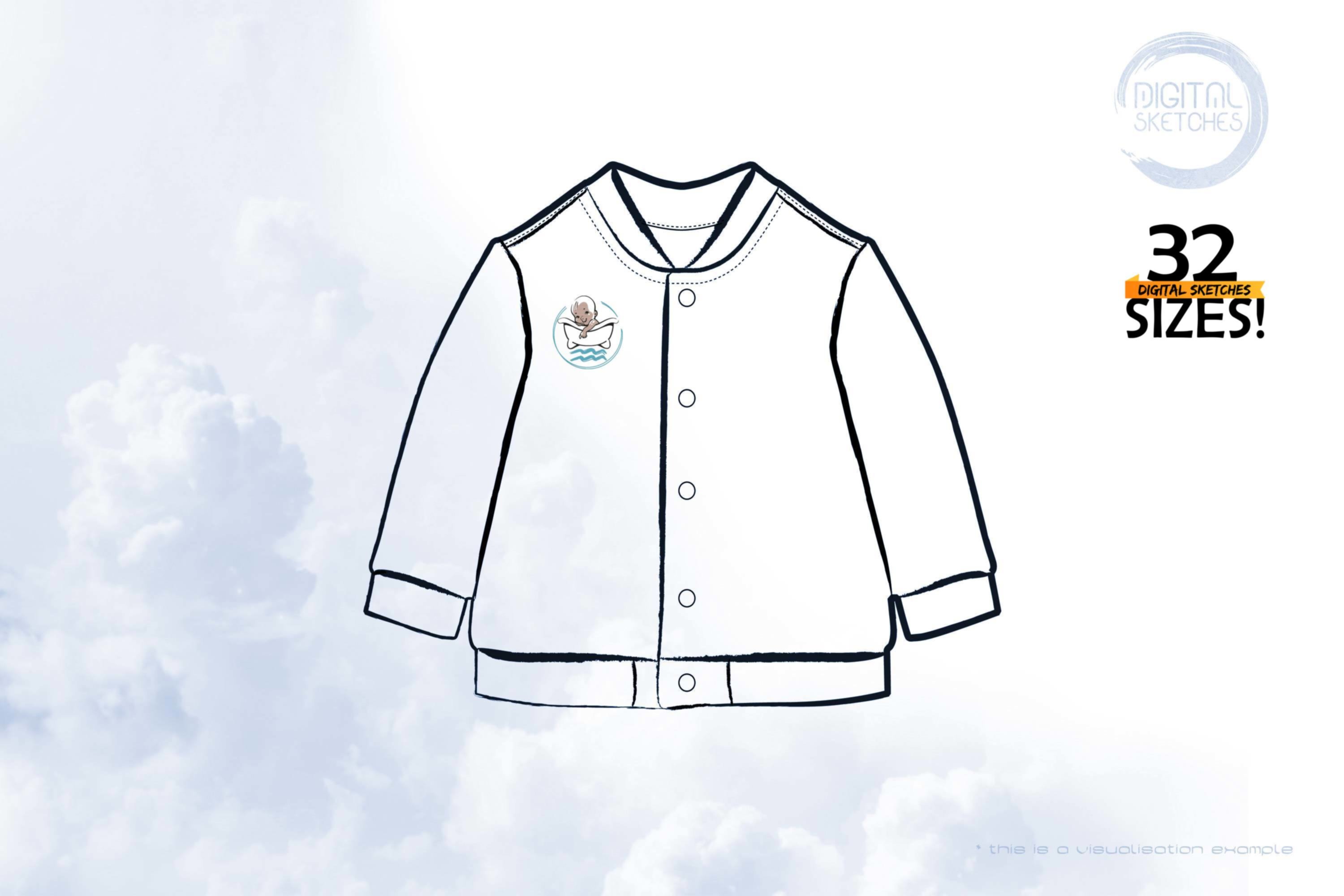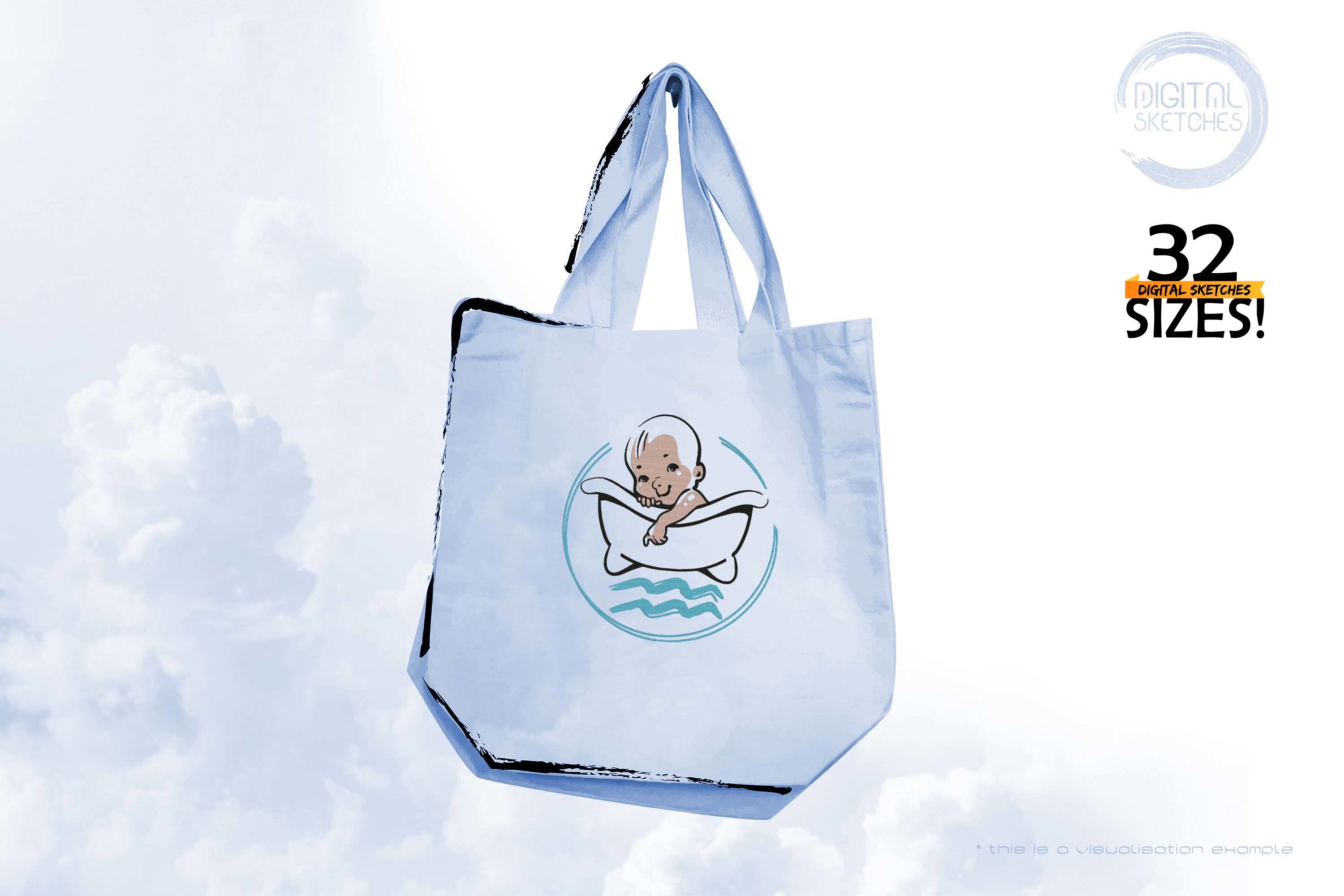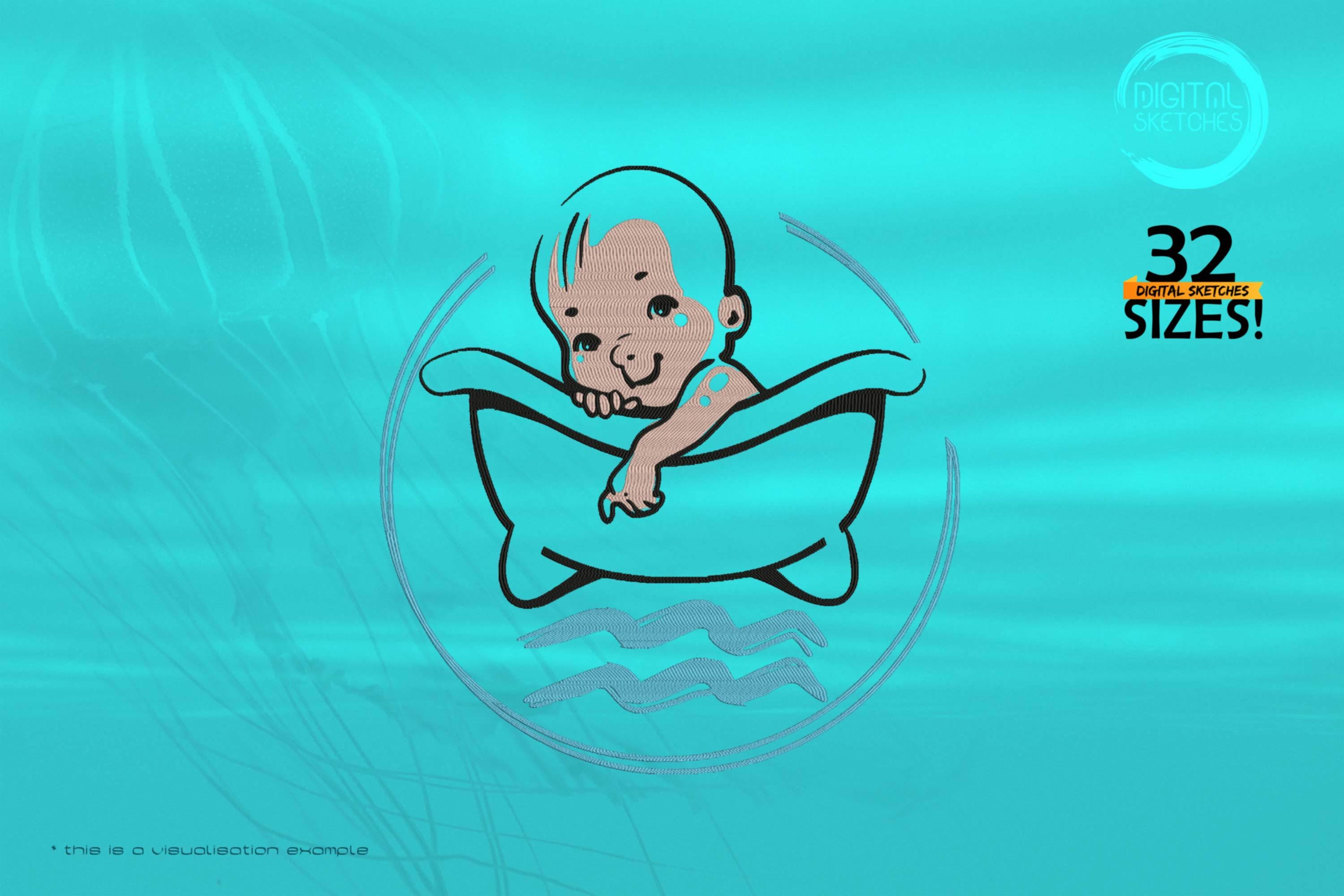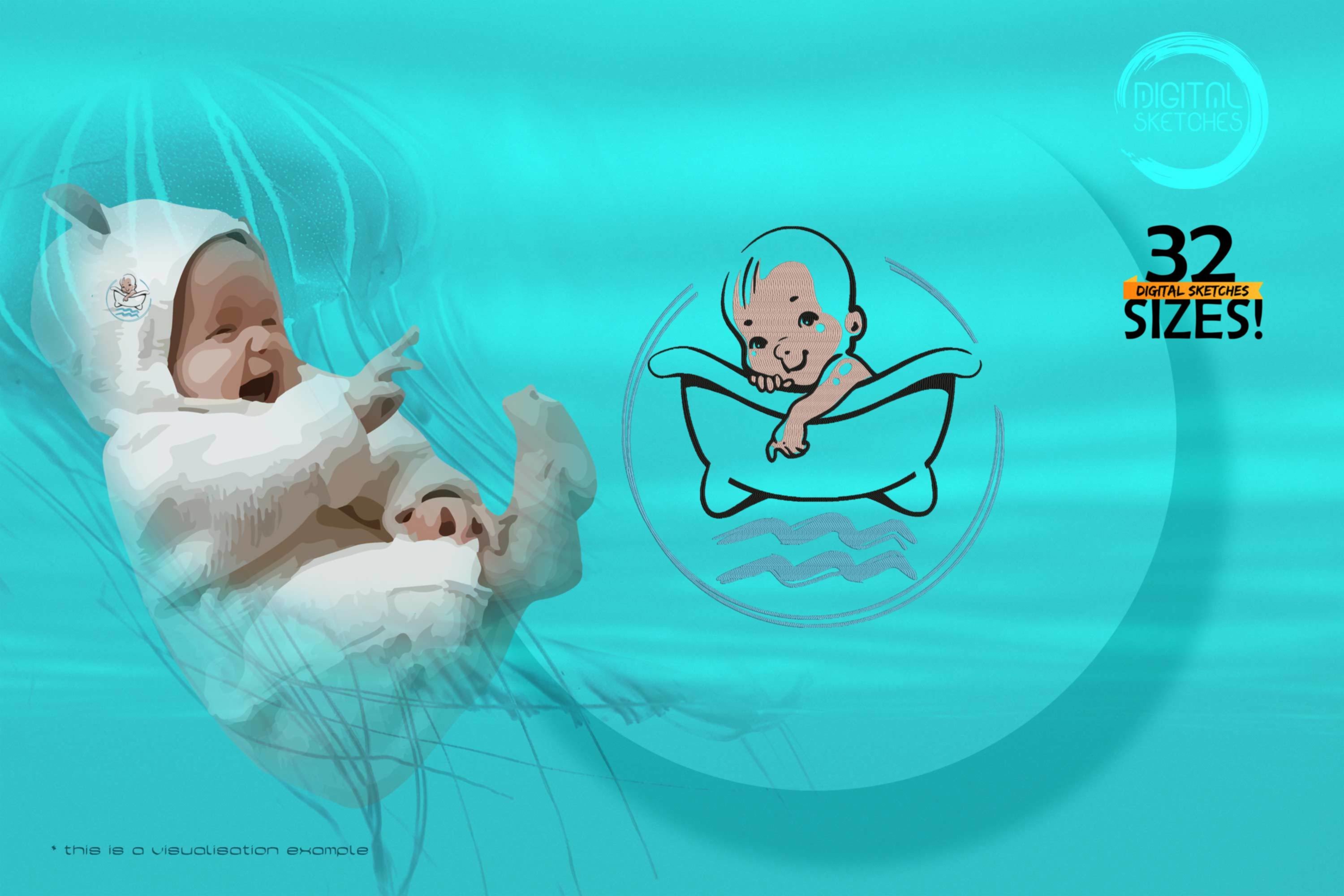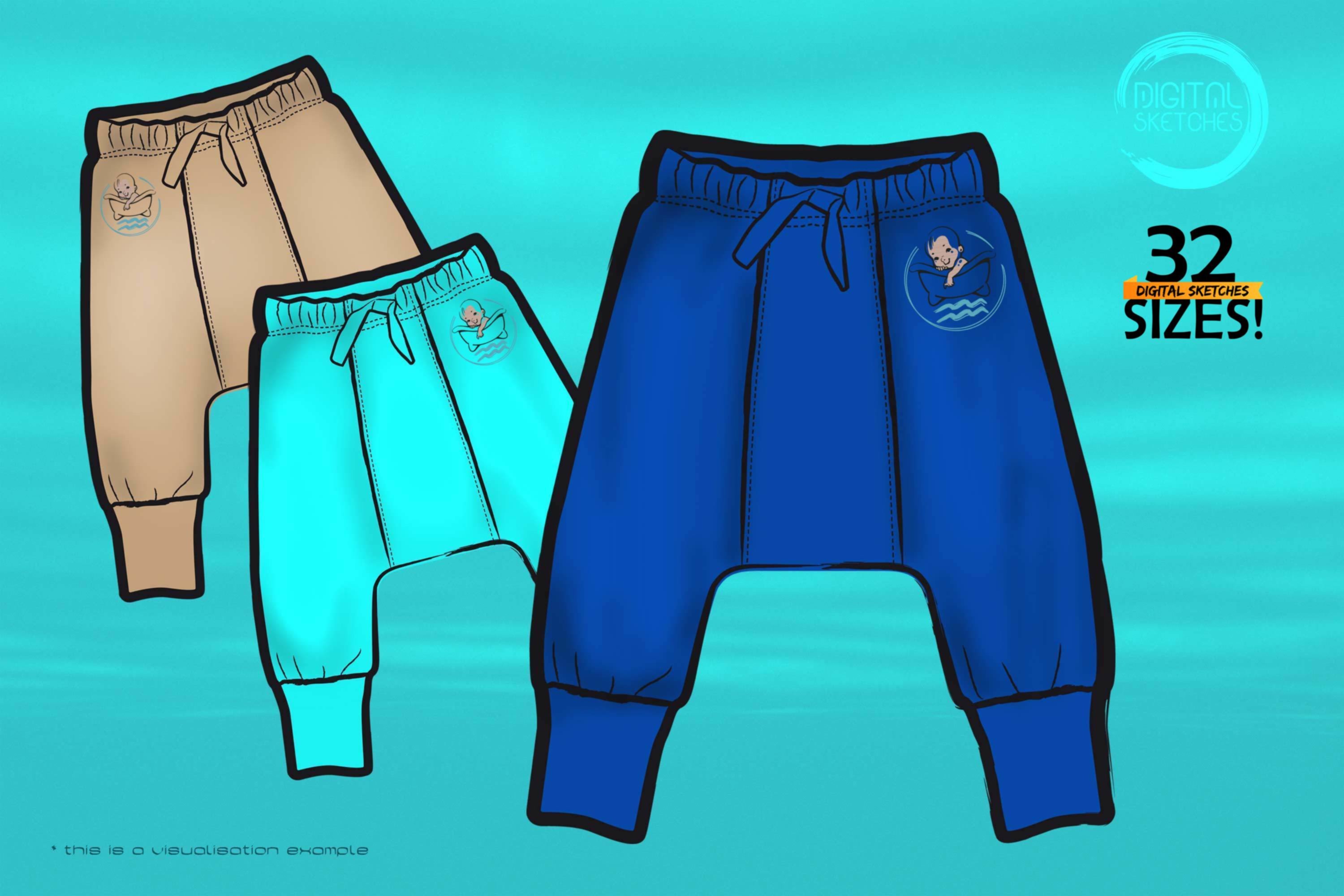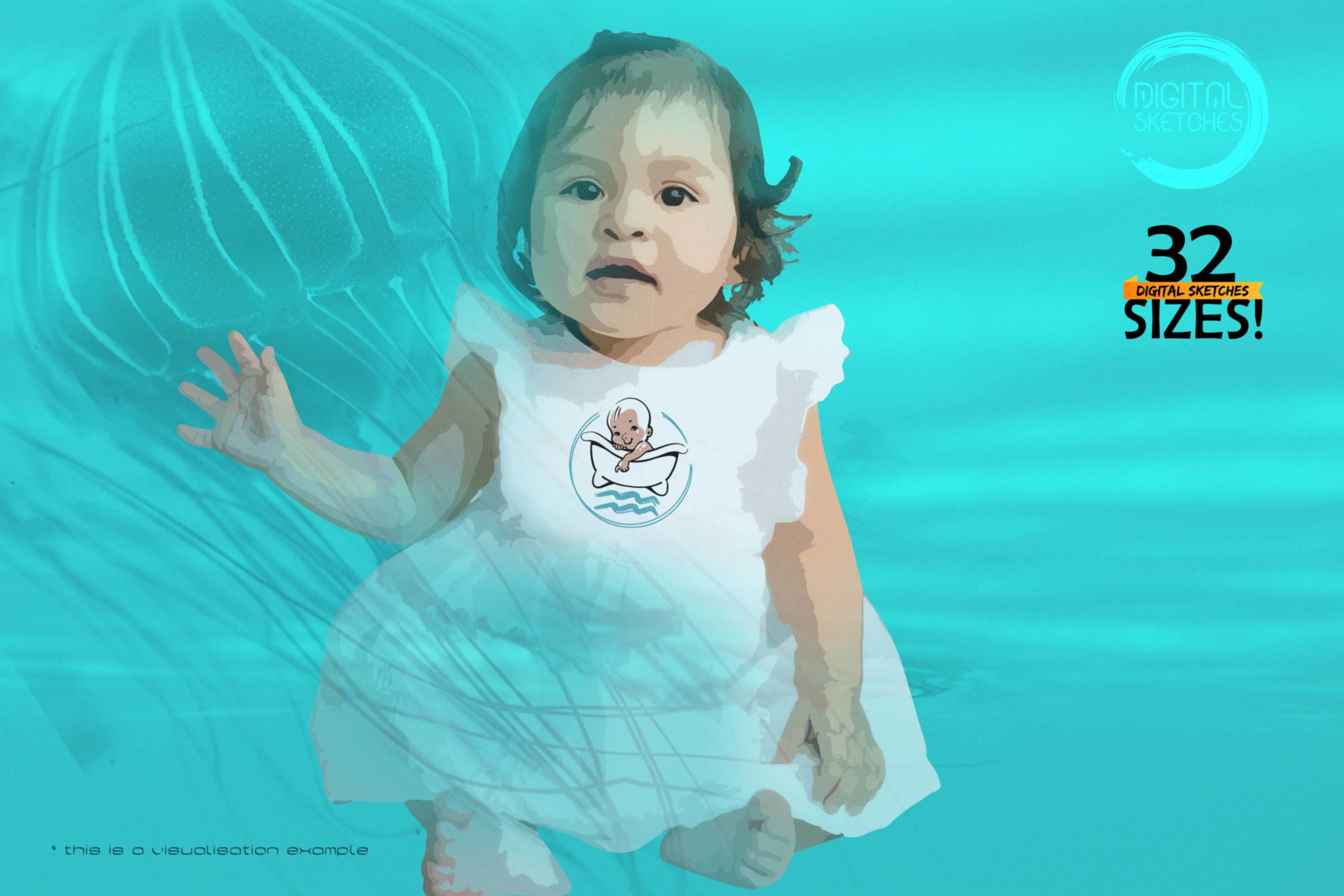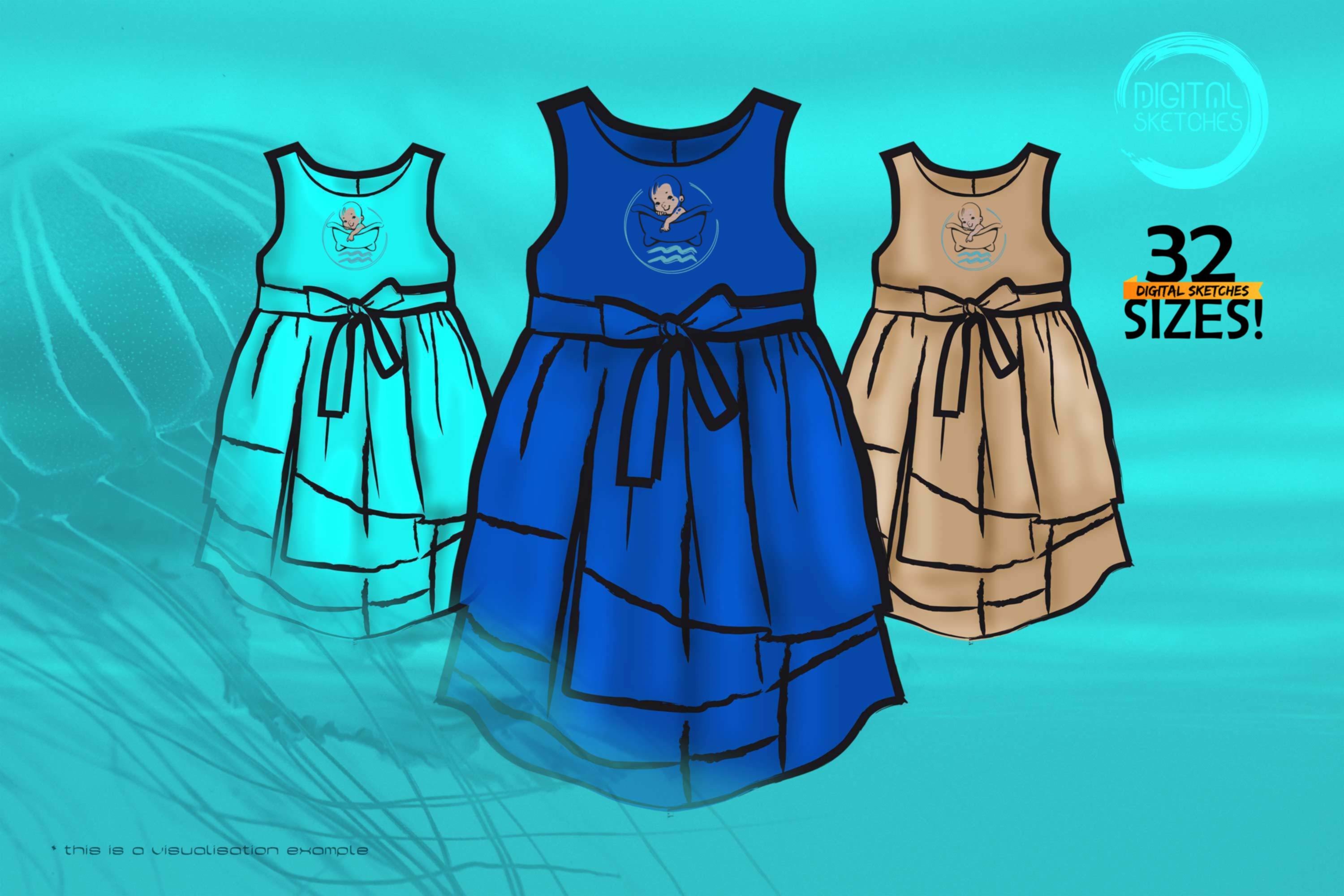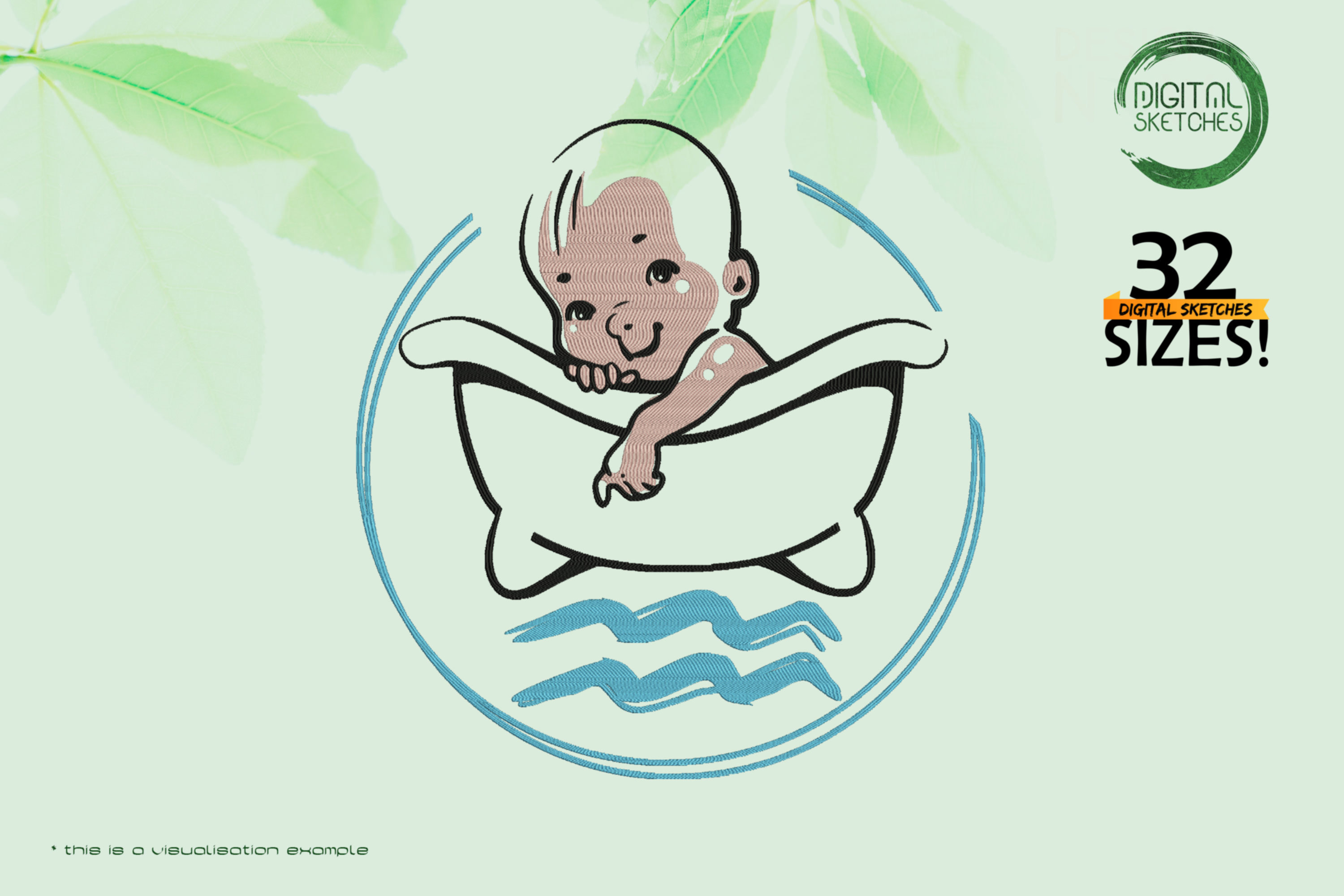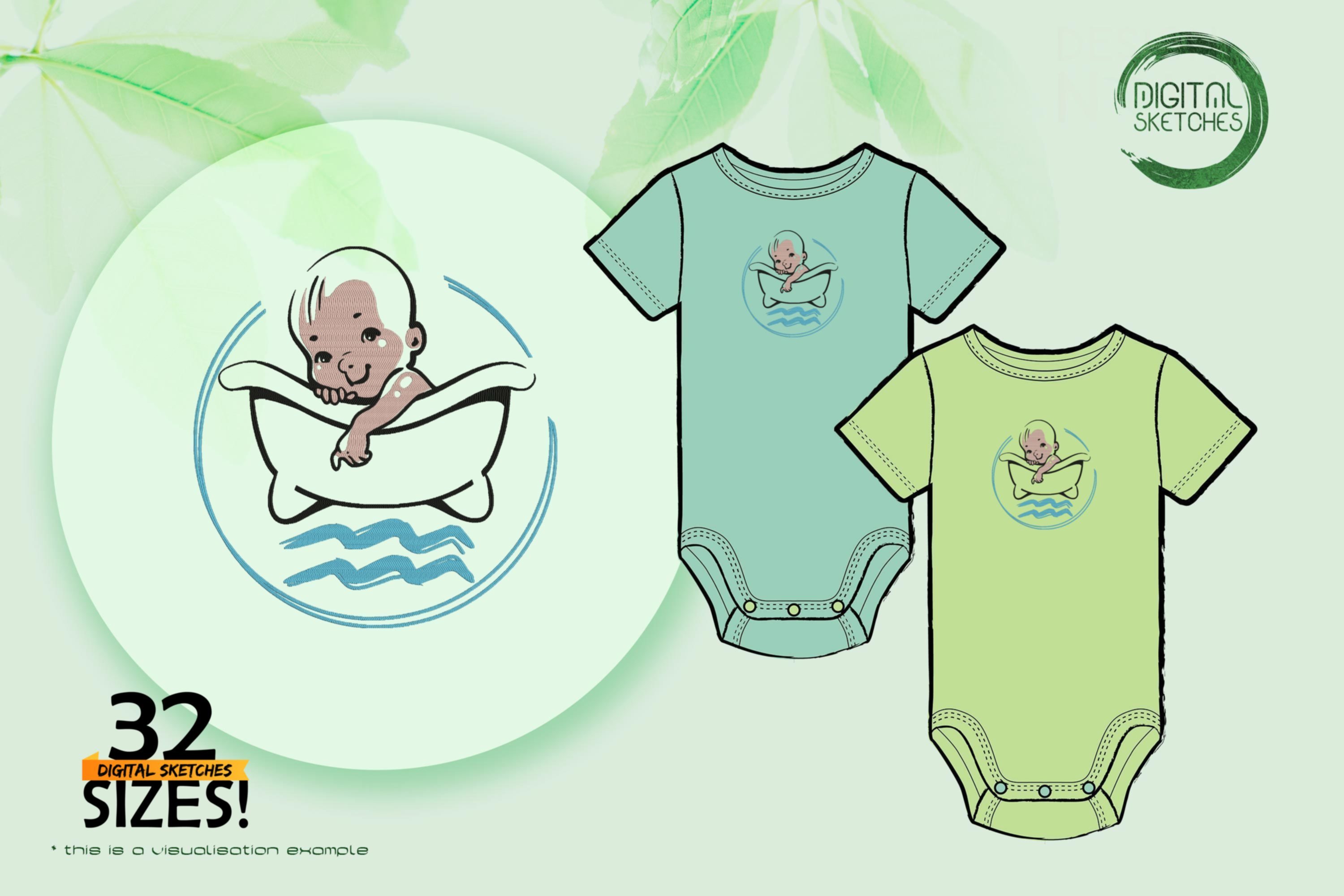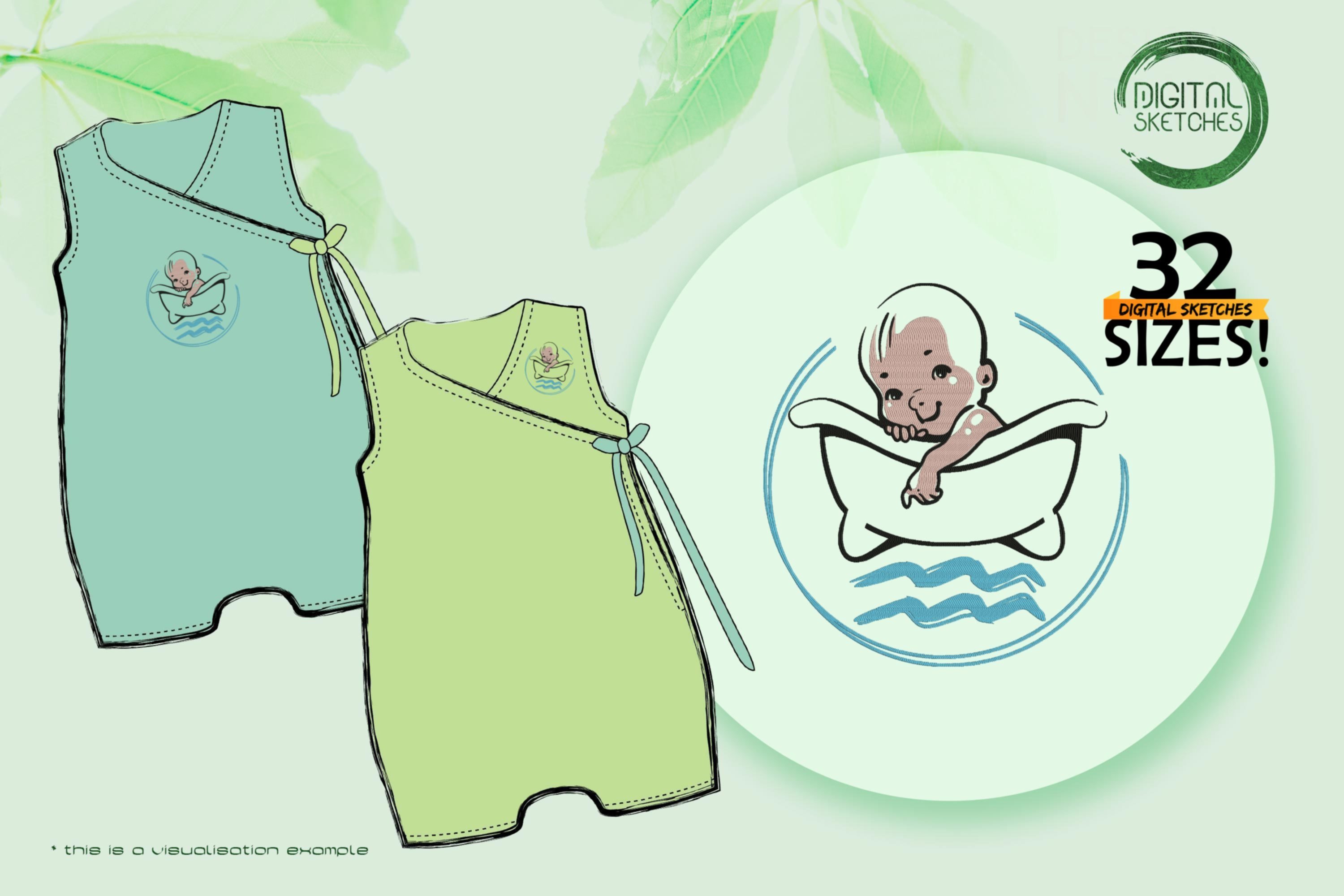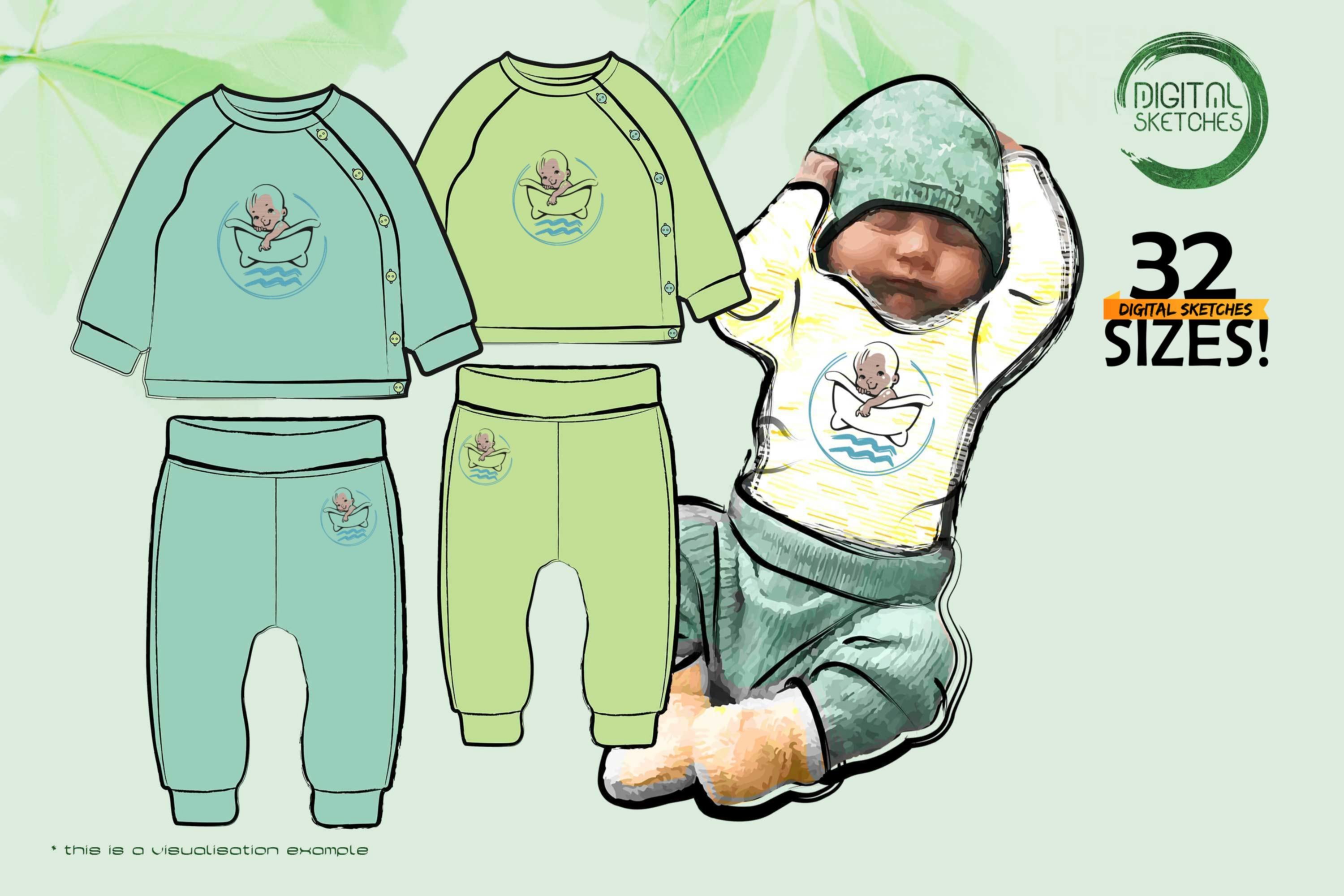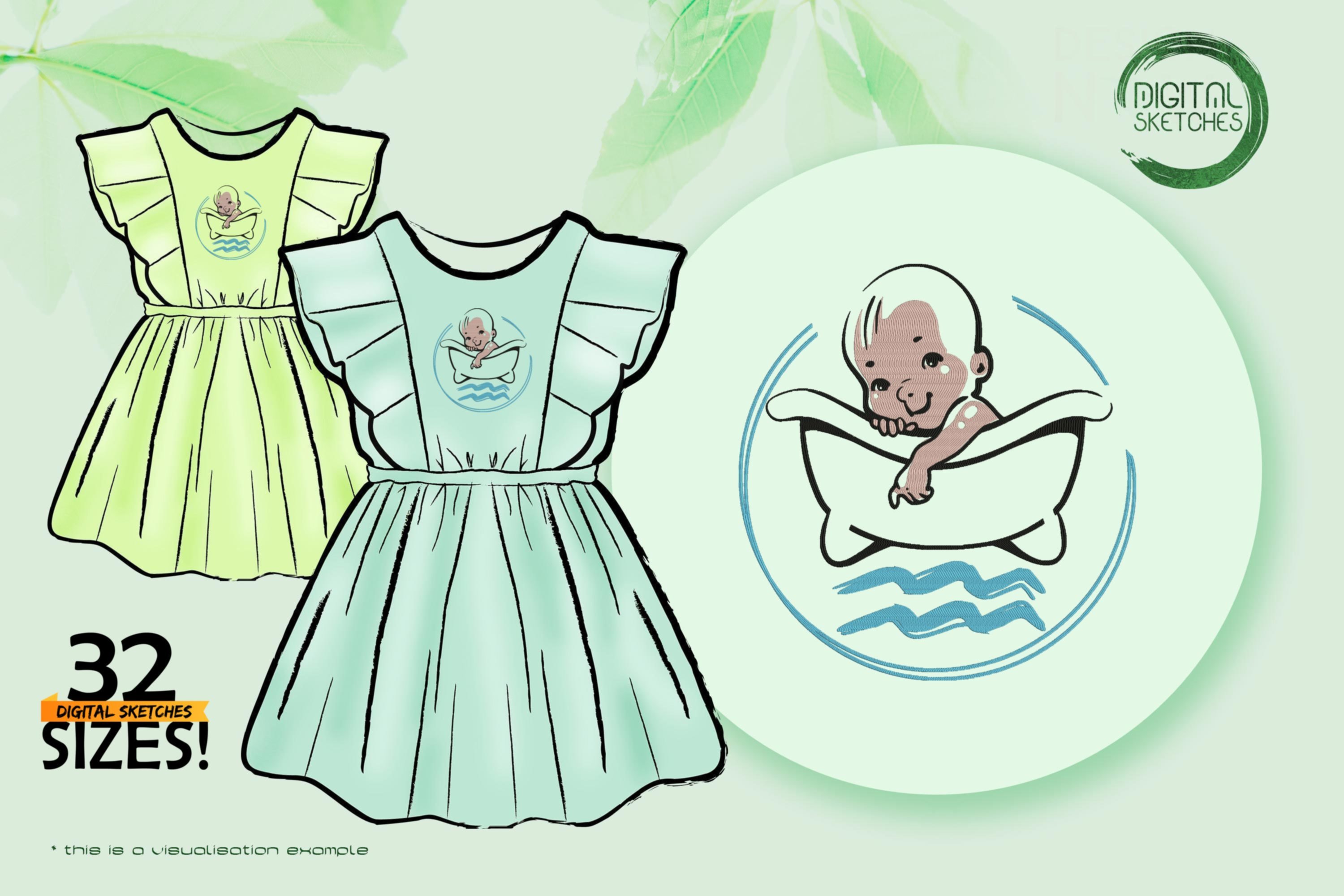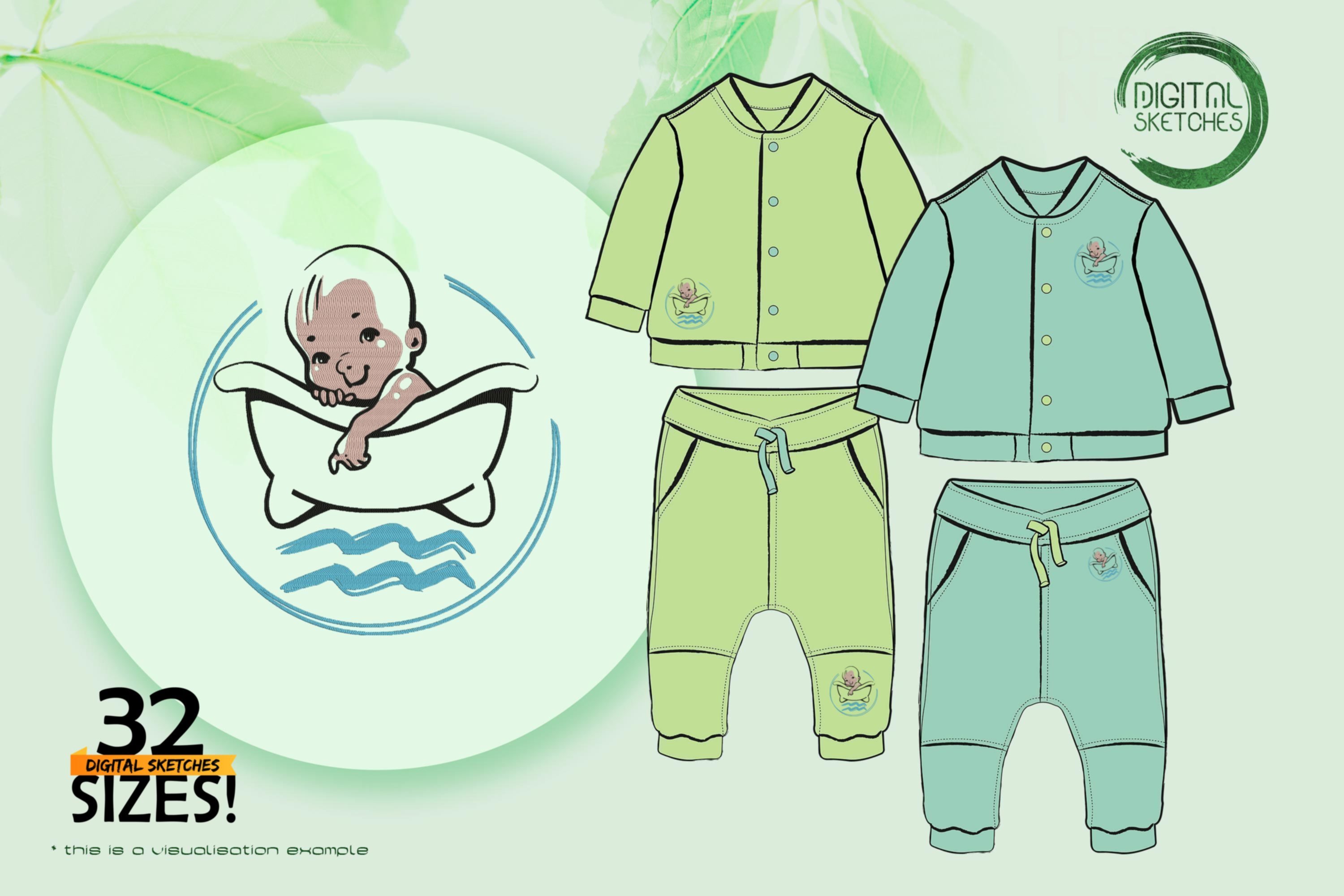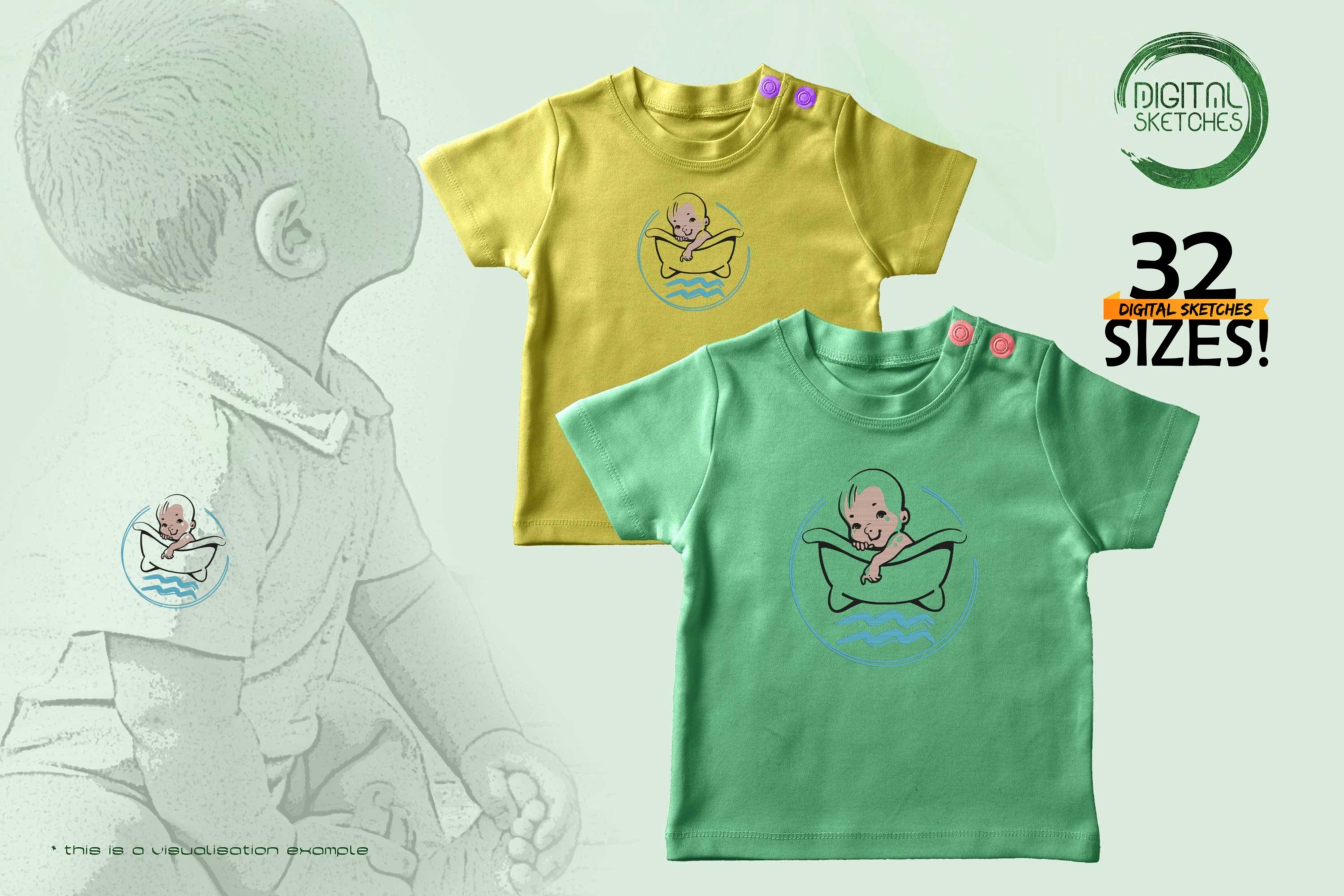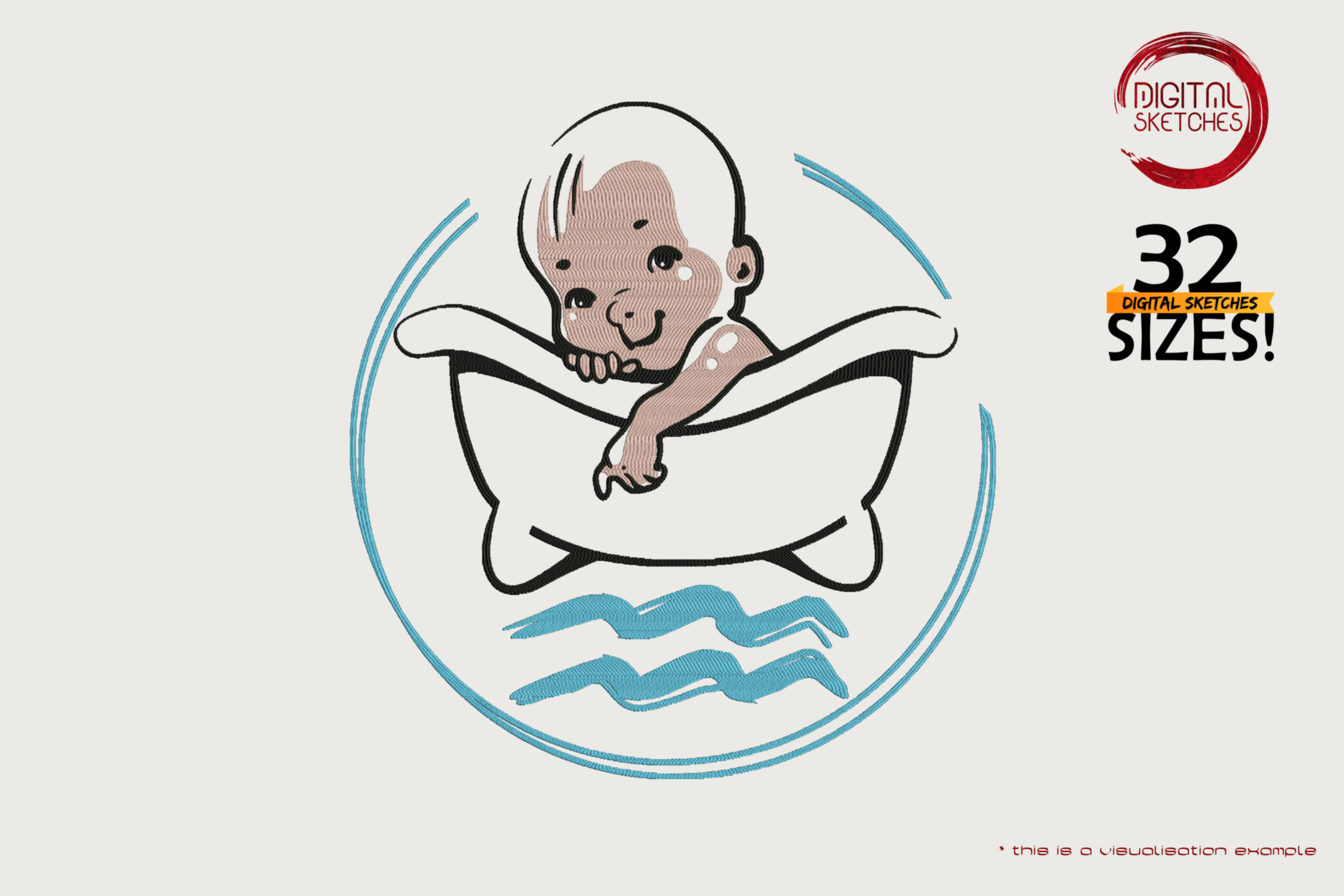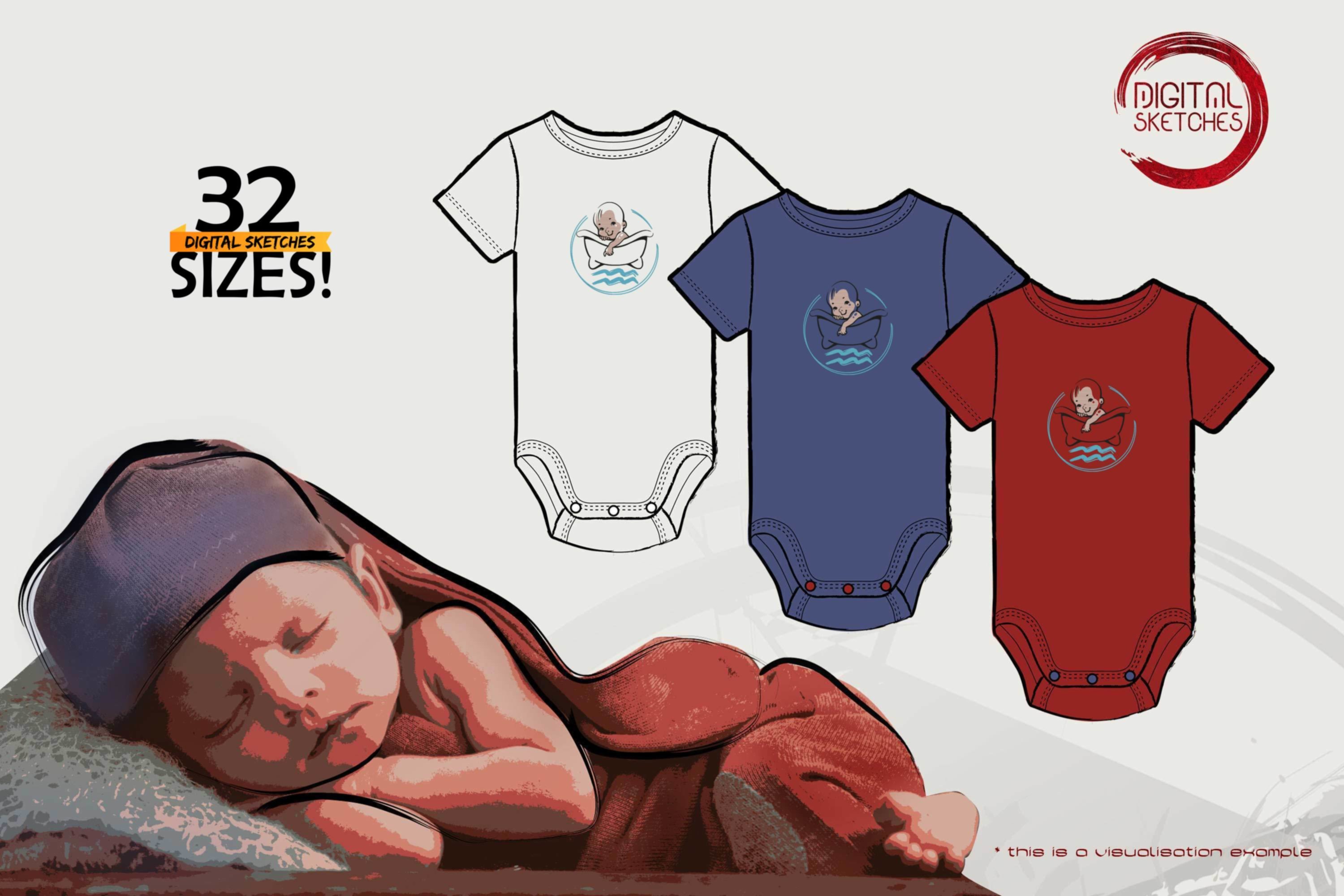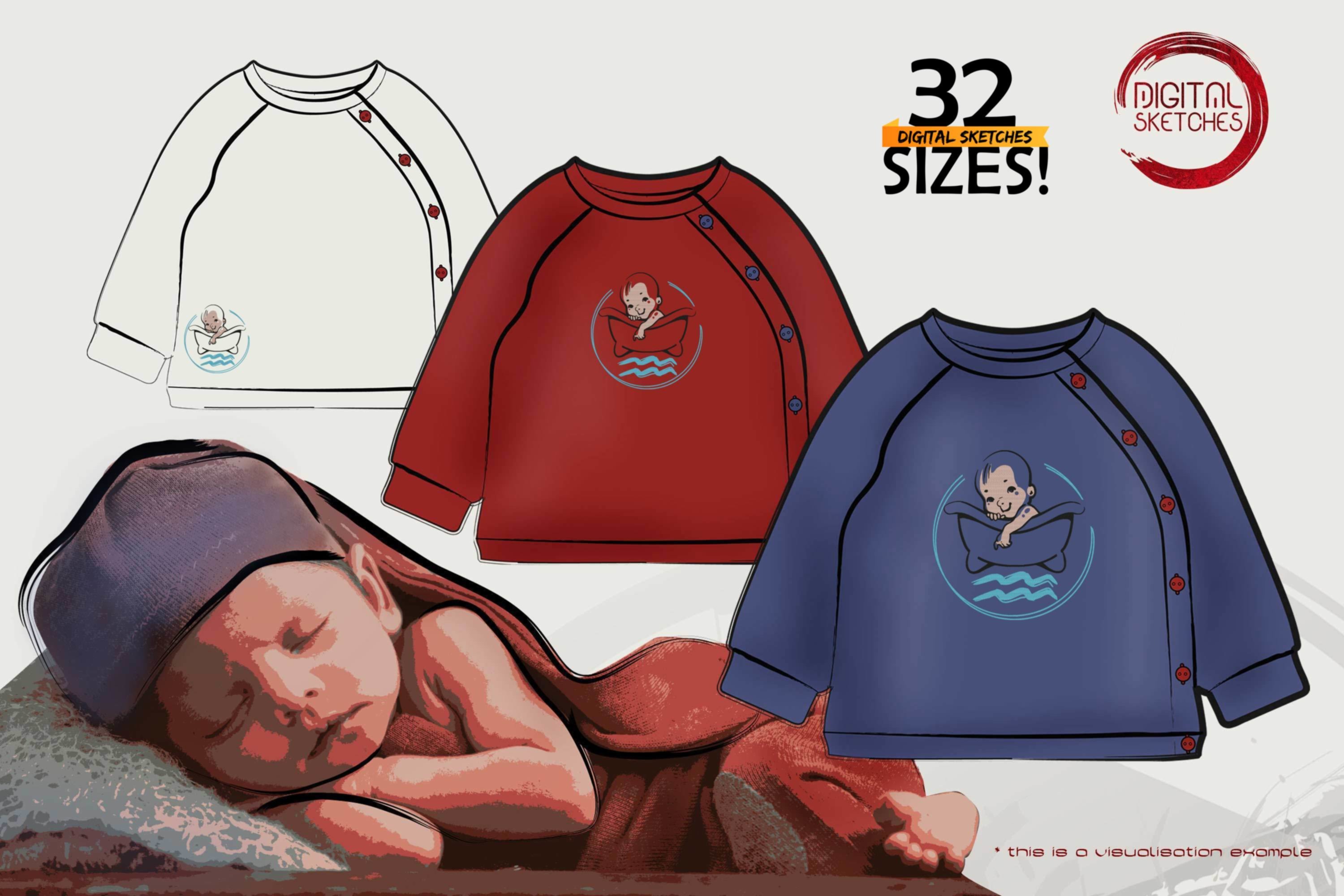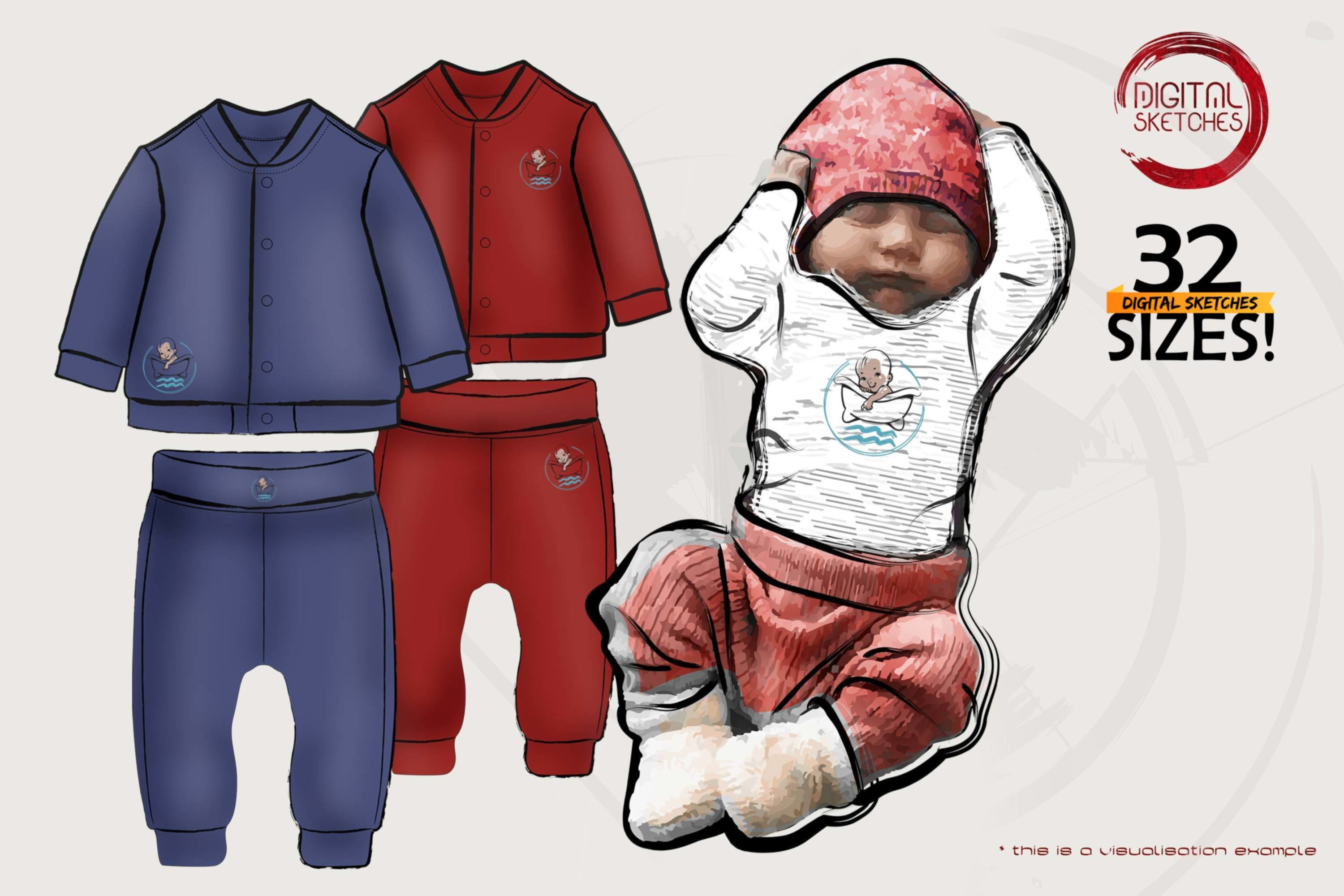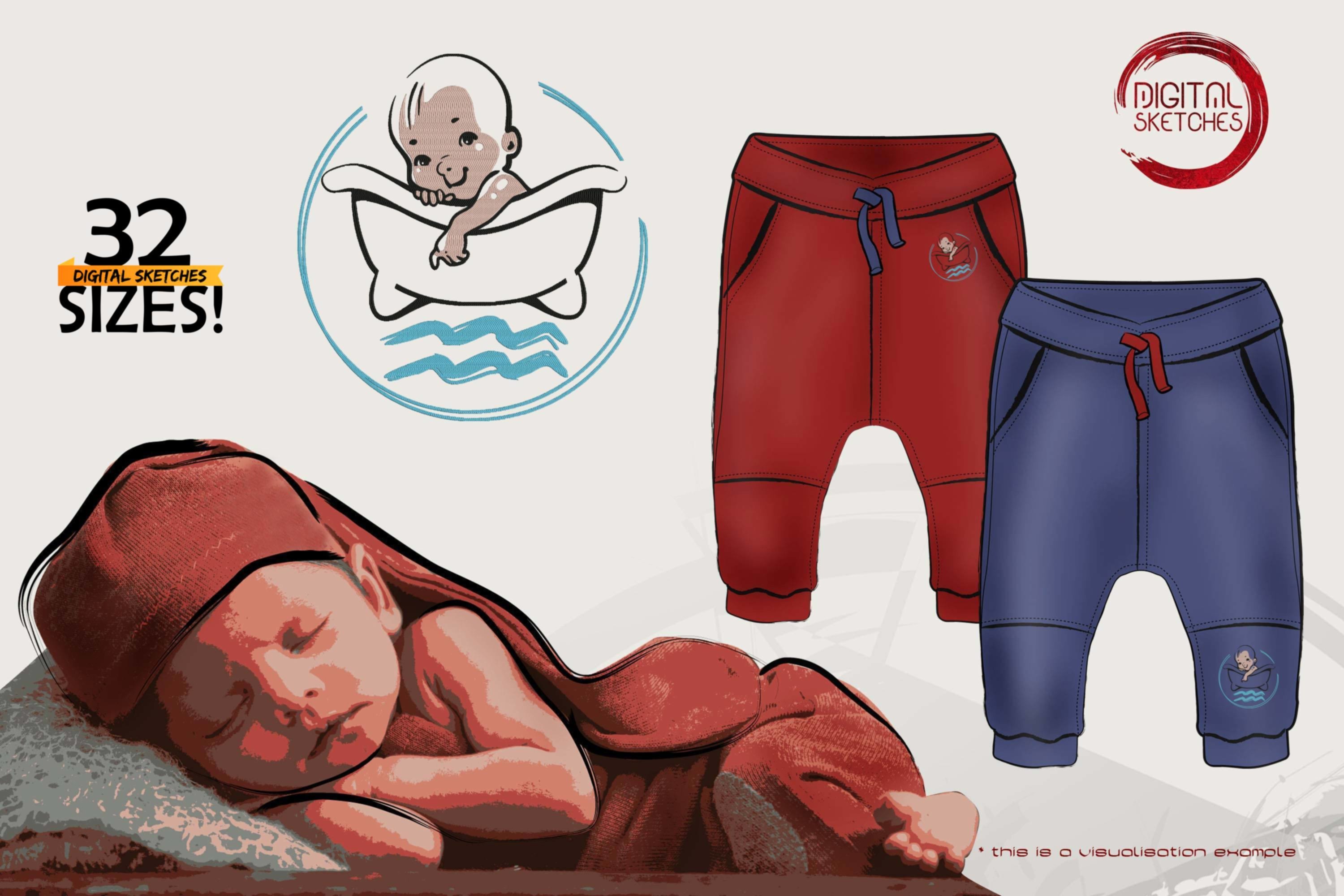 Aquarius Zodiac Baby
Download the file to your local hard disk of your computer. Unzip the file to your local hard disk using a suitable program, e.g. : 7Zip.org You can then use the files from the unzipped folder.
This is a downloadable product

Unlimited access
US$1.10*
%
US$4.40*
(75% saved)
Product information "Aquarius Zodiac Baby"
Aquarius (ancient Egyptian: giant) is a constellation of the ecliptic. Aquarius is an extended but not very conspicuous constellation of the autumnal night sky, located south of Pegasus. Only two of its stars shine brighter than 3rd magnitude. The Sun stays in Aquarius from February 16 to March 21 each year. The radiant of two annual shooting star swarms lies in this constellation: the May Aquariids and the July Aquariids. Although Aquarius is not a conspicuous constellation, it is considered one of the oldest known constellations. For the ancients, it must have had great significance as a calendar sign: When the Sun moved into Aquarius, it marked the time of the rainy season, which is probably where the name came from.

Several constellations in the area - such as the Pisces, the Whale, the Southern Fish, and the Dolphin - also have a connection to water. In the 1960s, the constellation became very well known, as the astrological "Age of Aquarius" had supposedly dawned (sung about in the song "Aquarius" from the musical Hair), in which the vernal equinox would pass from the sign of Pisces into Aquarius due to precession. In fact, no standard definitions of astrological ages exist. However, the fact that the vernal equinox moves into the constellation of Aquarius is not possible until the year 2440, depending on the definition of the constellation boundary.

The zodiac sign Aquarius goes back to this constellation. There are several interpretations of the mythological origin of the name. On the one hand, Aquarius is said to represent Deucalion, who survived the Flood and became the progenitor of mankind. When Zeus wanted to wipe out sinful mankind, Deucalion built a boat in which he and his wife Pyrrha floated on the water for nine days and nights until they landed on Mount Parnassus. Following an oracle, the two threw stones behind them, from which new people were created. According to other interpretations, the Aquarius is Kekrops I, the founder of Athens, or Ganymede, Zeus' cupbearer.

Product Number:
N10140

Product Name:
ZodiacSignBaby-09

This design comes with the following sizes:
Size: 6.25"(w) X 6.57"(h) (158.8mm X 166.8mm)
Size: 6.29"(w) X 6.61"(h) (159.8mm X 167.8mm)
Size: 6.48"(w) X 6.80"(h) (164.6mm X 172.8mm)
Size: 6.52"(w) X 6.84"(h) (165.6mm X 173.8mm)
Size: 6.63"(w) X 6.96"(h) (168.4mm X 176.8mm)
Size: 6.67"(w) X 7.00"(h) (169.4mm X 177.8mm)
Size: 6.82"(w) X 7.16"(h) (173.2mm X 181.8mm)
Size: 6.93"(w) X 7.28"(h) (176.0mm X 184.8mm)
Size: 7.01"(w) X 7.35"(h) (178.0mm X 186.8mm)
Size: 7.16"(w) X 7.51"(h) (181.8mm X 190.8mm)
Size: 7.19"(w) X 7.55"(h) (182.6mm X 191.8mm)
Size: 7.23"(w) X 7.59"(h) (183.6mm X 192.8mm)
Size: 9.55"(w) X 10.03"(h) (242.6mm X 254.8mm)
Size: 9.86"(w) X 10.35"(h) (250.4mm X 262.8mm)
Size: 9.93"(w) X 10.43"(h) (252.2mm X 264.8mm)
Size: 10.12"(w) X 10.62"(h) (257.0mm X 269.8mm)
Size: 10.16"(w) X 10.66"(h) (258.0mm X 270.8mm)
Size: 10.34"(w) X 10.86"(h) (262.6mm X 275.8mm)
Size: 10.42"(w) X 10.94"(h) (264.6mm X 277.8mm)
Size: 10.68"(w) X 11.21"(h) (271.2mm X 284.8mm)
Size: 10.80"(w) X 11.33"(h) (274.2mm X 287.8mm)
Size: 10.94"(w) X 11.49"(h) (278.0mm X 291.8mm)
Size: 11.17"(w) X 11.72"(h) (283.6mm X 297.8mm)
Size: 11.24"(w) X 11.80"(h) (285.6mm X 299.8mm)
Size: 11.35"(w) X 11.92"(h) (288.4mm X 302.8mm)
Size: 11.58"(w) X 12.16"(h) (294.2mm X 308.8mm)
Size: 11.80"(w) X 12.39"(h) (299.8mm X 314.8mm)
Size: 11.99"(w) X 12.59"(h) (304.6mm X 319.8mm)
Size: 12.14"(w) X 12.75"(h) (308.4mm X 323.8mm)
Size: 12.29"(w) X 12.91"(h) (312.2mm X 327.8mm)
Size: 12.37"(w) X 12.98"(h) (314.2mm X 329.8mm)
Size: 13.50"(w) X 14.17"(h) (342.8mm X 359.8mm)

The following formats are included in the file you will receive: .DST .EXP .JEF .PES .VP3 .XXX .PEC .U01
You MUST have an embroidery machine and the software needed to transfer it from your computer to the machine to use this file. This listing is for the machine file only - not a finished item.
Aquarius Zodiac Baby Machine Embroidery Design, Astrology Embroidery Pattern, Horoscope Signs, Constellation Of The Ecliptic, Stars Signs Embroidery Art, DIY Project Idea, Unique Digital Supplies For Embroidery Machines